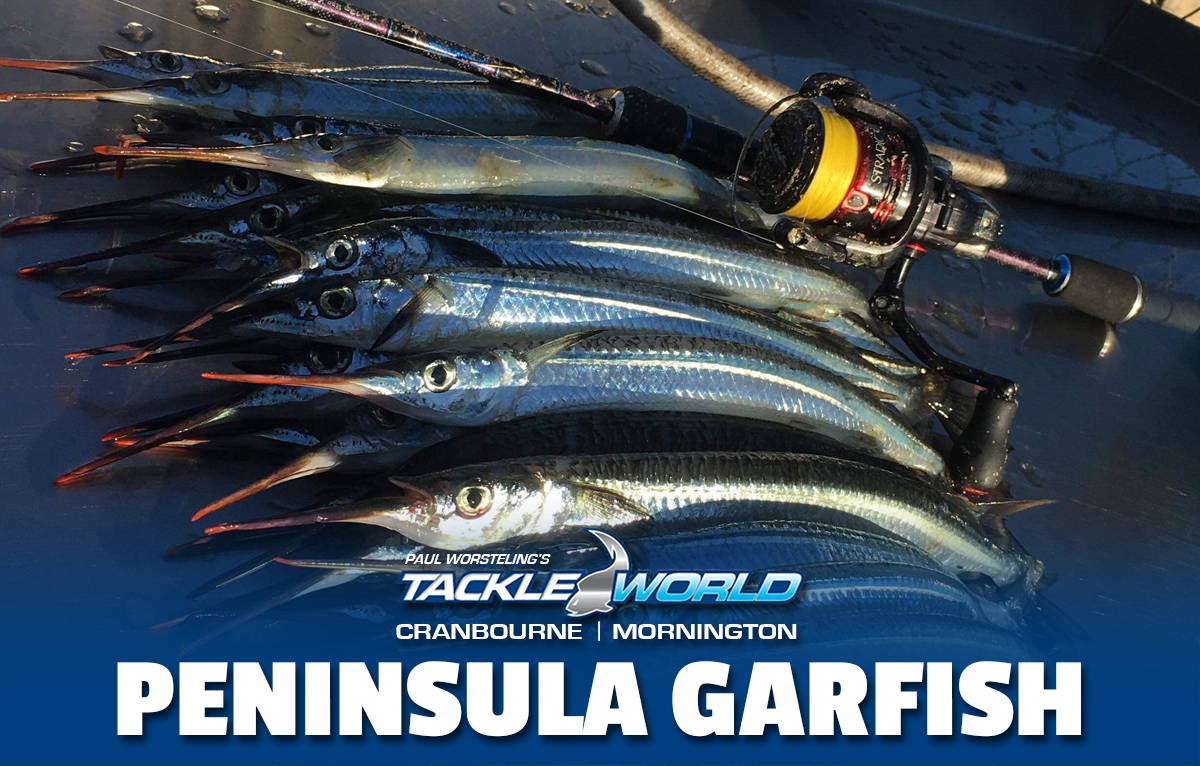 Winter has struck Victoria and that means it's time to swap out the snapper gear, dust off the pencil floats and light rods and grab a packet of silverfish. Thats right it's garfish season.
Garfish can be caught year round in Port Philip Bay and Western Port, however those glass calm winter days seem to produce the biggest captures. Garfish are a fun and at times very easily targeted fish, making great baits for snapper and gummy shark and are a delicious meal shallow fried in some beer batter. For land based anglers they are a species readily available and can be caught in many locations throughout both bays however today I am going to focus on the current hot spots; Frankston and Mornington.

Setting up for garfish is very easy and doesn't need to be fancy by any means. A light rod (1-2kg) with plenty of tip action (whiting rods are a great option), a small 1000-2500 reel to suit and some 6lb braid or mono is more than suitable for gar fishing. The rig is just as simple, I like to fish using a pencil float, this form of fishing is a visually fun way to catch garfish as the float allows for easy bite detection, even in rough weather, and keeps baits sitting at a perfect depth. A few split shot sinkers weigh down the rig to keep the bait down and float balanced. Hook preference is a size 10 or 12 long shank hook, these hooks are the ideal choice when using small baits such as silverfish or maggots. Garfish have very tiny mouths so keeping bait size small will assist in more bites and better hook-ups.
WATCH THE VIDEO BELOW FOR HOW TO RIG UP
The key to a successful garfish session is berley. Garfish, like most fish, respond really well to a good berley mix. This can be done as simply as a bucket with some bread and tuna oil or if you want the "ready-to-go" option then Stimulate do a very fine ground berley mix that is perfect for this form of fishing. When making berley for garfish it is important to be aware not to make the pieces too large as this will only serve to feed the fish causing them to eat their fill and lose interest in your bait, a fine powder burley like Stimulate eliminates this problem and adding a bit of tuna oil to Stimulate makes it dynamite. Once the gars show up make sure to continue to berley, "a little, often" is the rule here. As gars are a schooling fish they are easily persuaded to move on if their food source isn't regular enough, so it is key to keep the burley going in the area as it will significantly increase fish numbers and bites.
Based on my experience and the reports we have been given there isn't necessarily a "best spot" at a location or pier to fish from, the key really is to have a good berley trail as that will draw the fish in. During certain times of the year the best piers to fish from are Frankston and Mornington as they provide a large number of places to fish from, below I have marked some ideal spots to fish from based on my own trips, as well as watching others fish.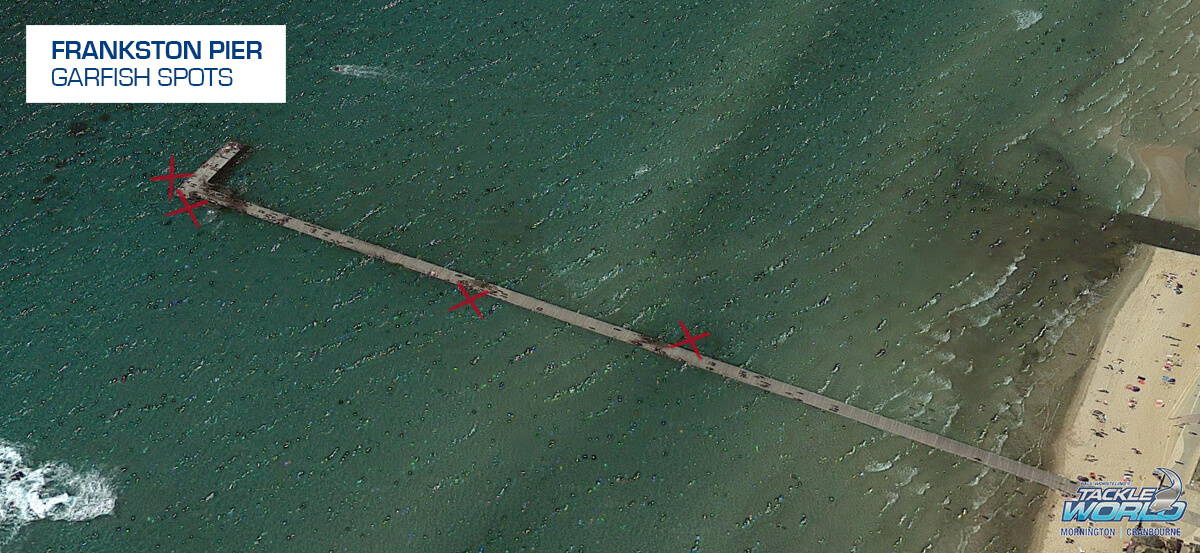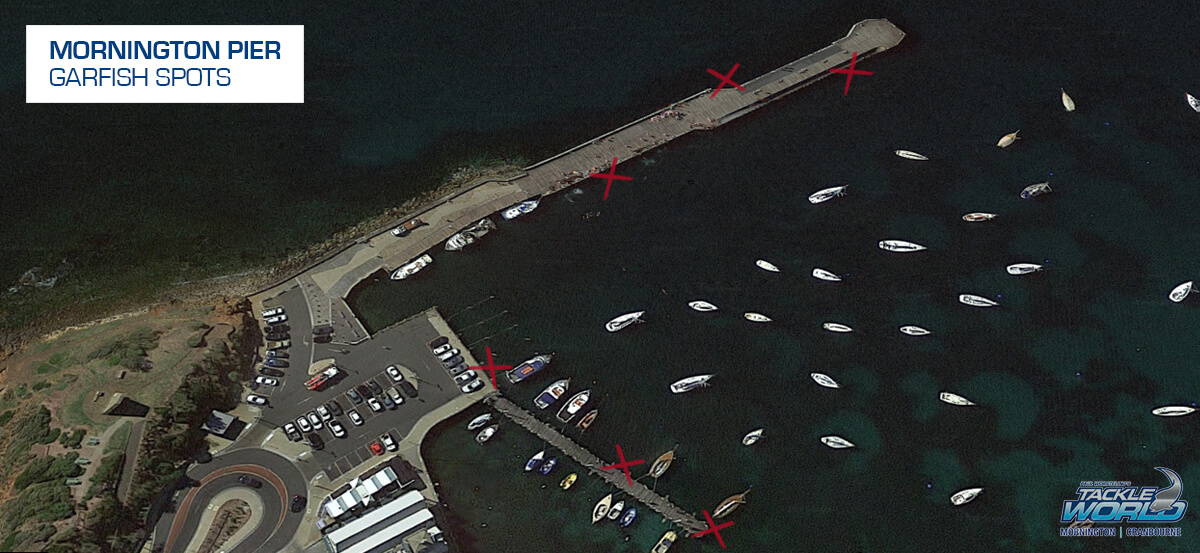 Whether you will be targeting these fish as prime baits for snapper and gummies or keeping a bag for a delicious meal, you wont be disappointed with a successful gar session. They are fun to catch and a great introduction to fishing for kids to start learning to fish with. Remember the bag limit for garfish is 40 per person so ensure to do regular counts on good days to ensure you are keeping within your limit.
- Stay safe on the water and tight lines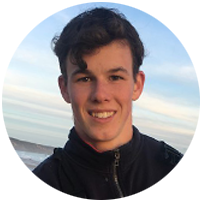 Harry Bould has been a dedicated staff member of our Mornington store for many years and his local knowledge on land based fishing species and techniques is endless.
We Recommend These Products