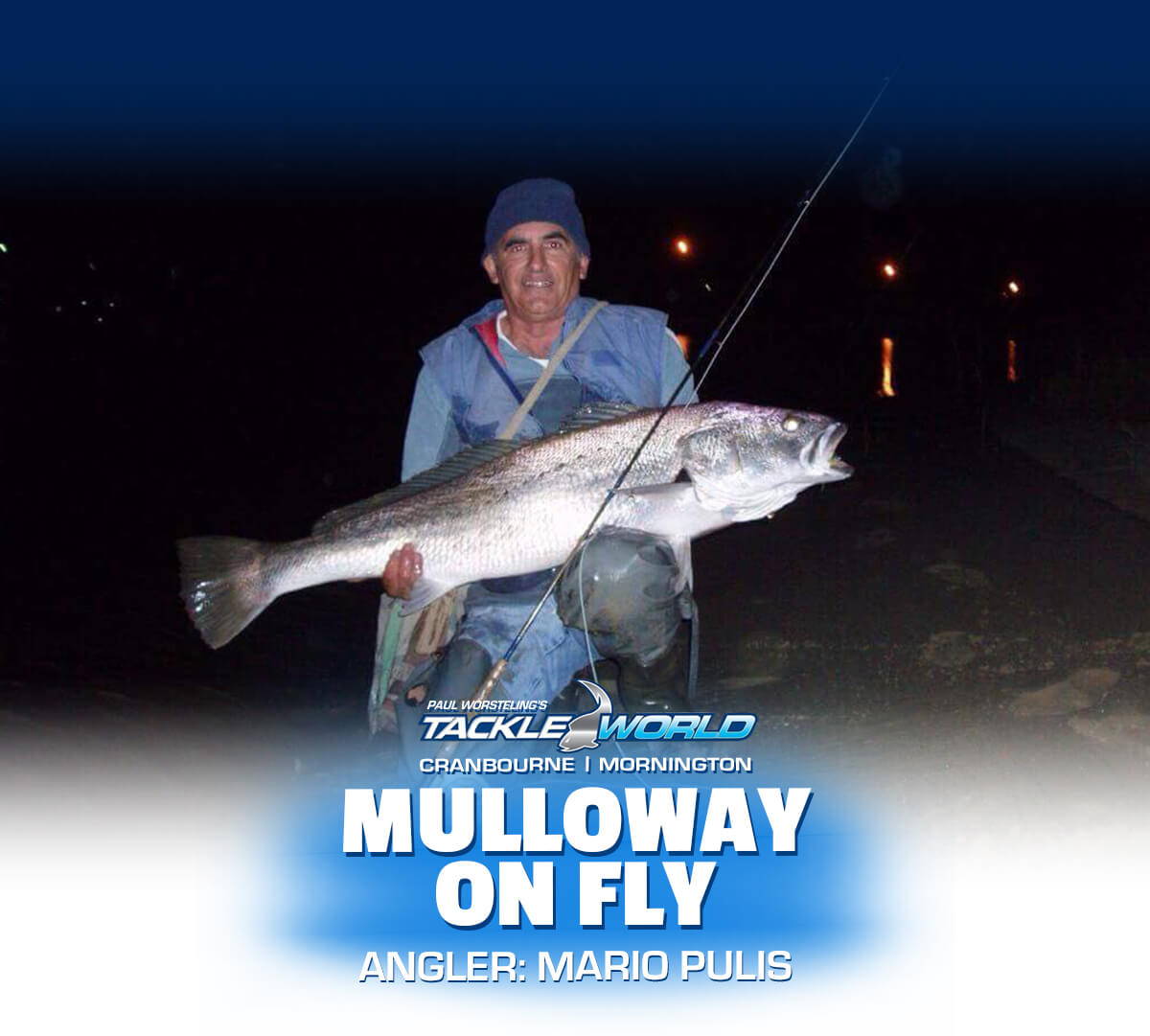 A fishing report caught our eye on Monday 28th May from Joe Desira, a good mate of Mario's that posted the following along with the photo of him holding the fish in what looks to be his dining room;
"Good mate Mario caught this jewy in the local river this evening, down at carrum. Fish of a life time, caught on an 8 weight fly out fit. Fish went 17.1kg and 1.25m long. He's stoked!!!!"
Now this isn't something that you see or hear about every day so we decided to reach out to Joe and Mario to gather some additional information as this catch is far too interesting to ignore. Mario it seems is a bit of a local legend in the area as a number of people have commented that he is a true expert in the sport of not only fly fishing but fly fishing for mulloway. Mario got back to us on Tuesday with the following;
"I Caught this mulloway fly fishing at Patterson River on the 28th of May. I've caught 26 mulloway on the fly and this is my personal best. The fly used was my own style clouser minnow fished on a floating line. Rod used was a Sage 8 weight and reel was my own personal fly fishing reel I've built myself. The fish took an hour to land on 12 pound tippet and I had to ring my son up mid fight to bring the landing net. I've been wanting to catch a fish like this for awhile. I've fished the last 6 weeks there every night, with plenty of bream caught on the fly. As you can see it took a bit of effort. Regards Mario."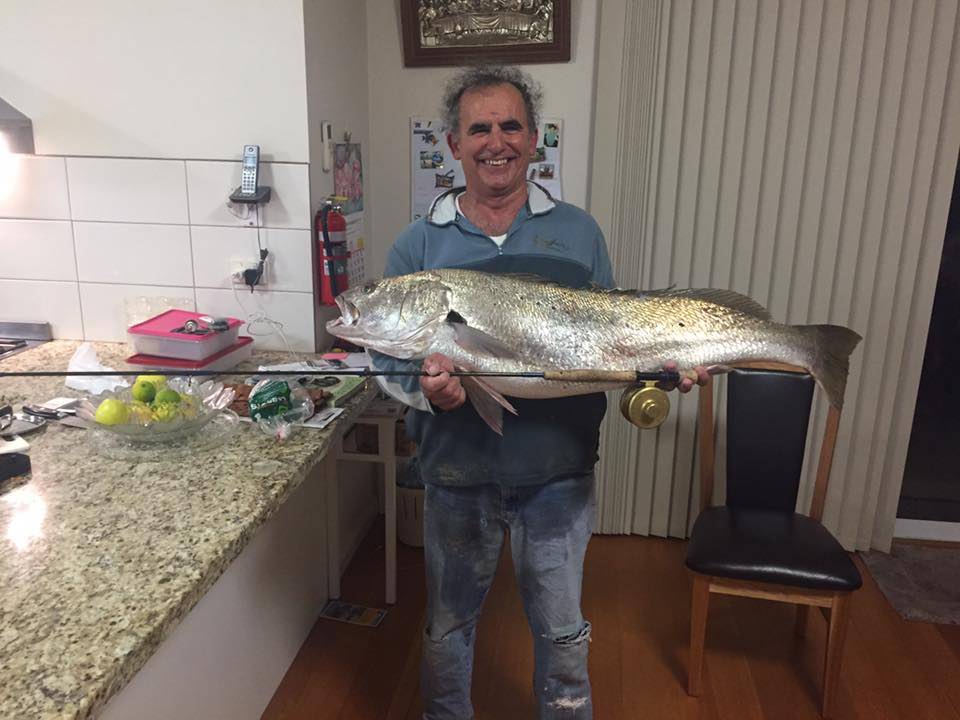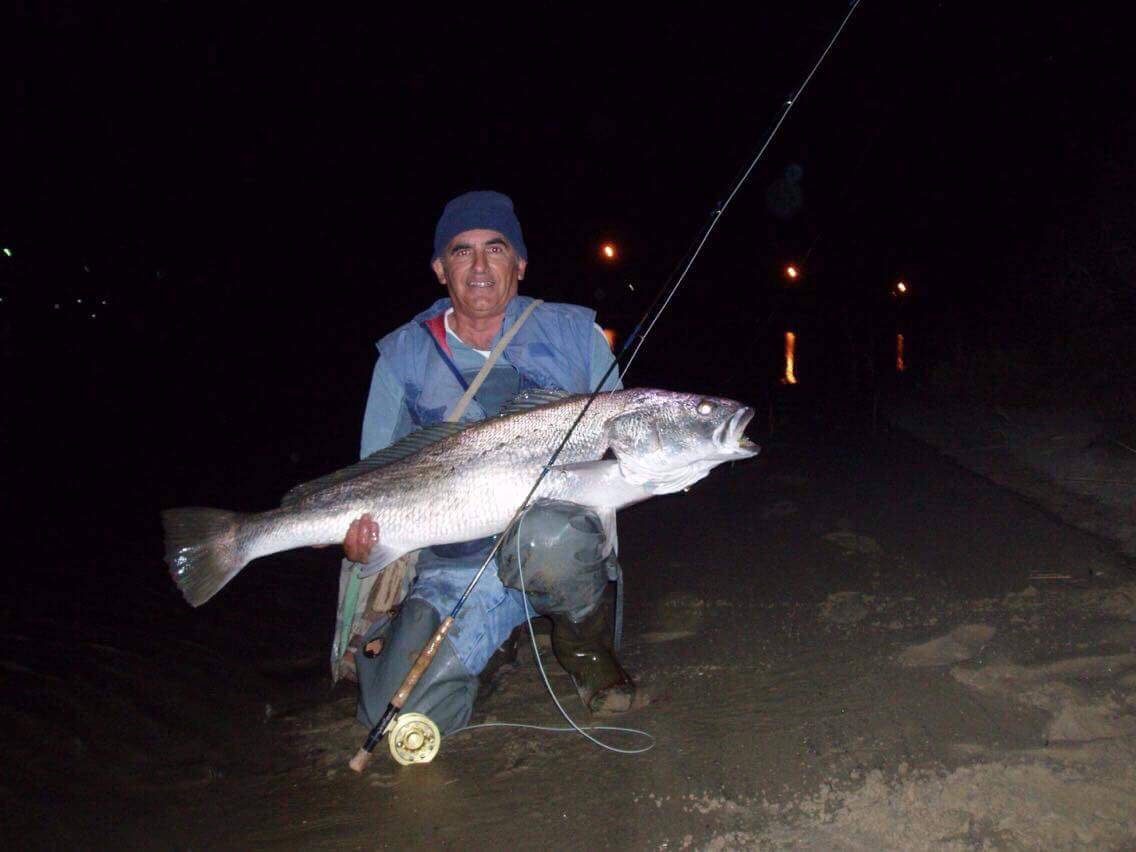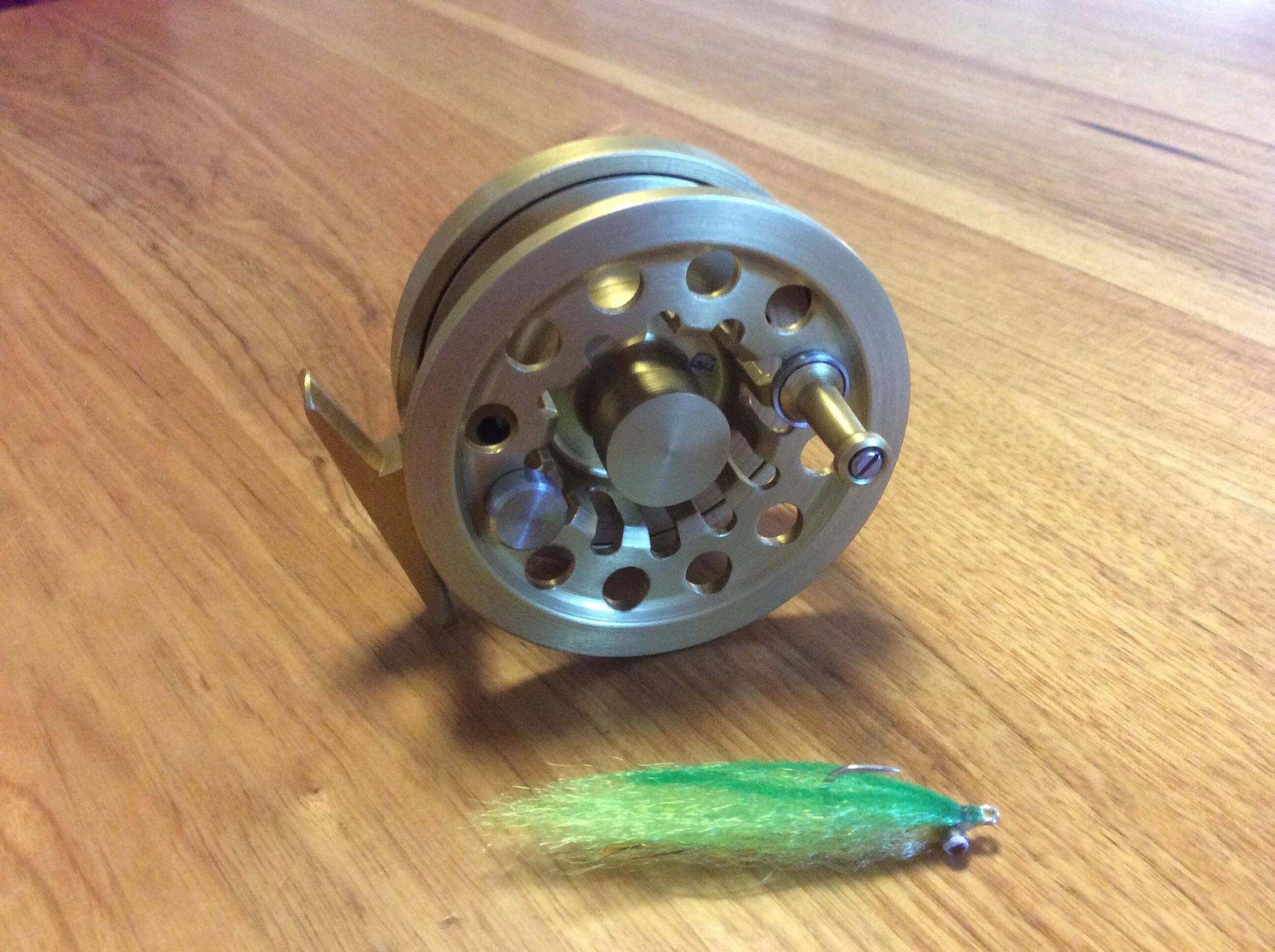 Now as mentioned, this isn't something you see every day, or year in fact! Mario is a true hero of the sport, putting in the time and effort for the greatest reward. The fact that Mario has spent every night for 6 weeks fishing the Patto to finally, 2 nights before the full moon catch his prized PB mulloway shows that these fish really are like ghosts and when you have honed in your skills and the conditions are just right you will see the reward. Well done Mario, top effort and we love seeing reports like this from absolute fishing legends like yourself.