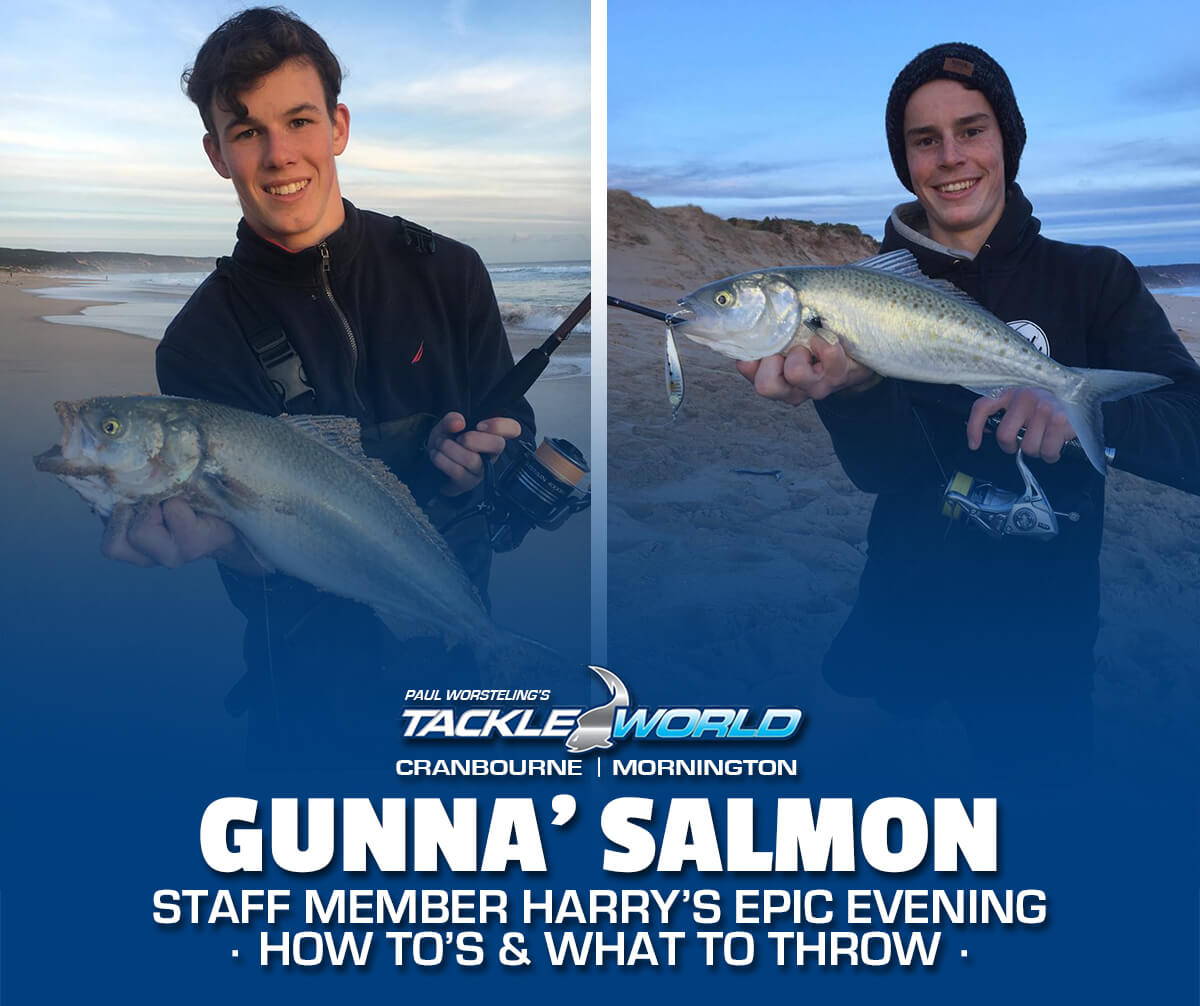 Staff member Harry Bould took the opportunity, with the right conditions, to head down to Gunnamatta Ocean Beach on the Mornington Peninsula to chase Australian salmon with his 2 mates, Kyle Small and Ben Stenhouse. The boys enjoyed light offshore winds and next to no swell making it much easier to work the beach in search of some prime salmon. To aid in their success the boys used the following tips in order to improve their chances of catching fish.
· Use higher ground to spot the gutters.
· Gutters are calmer water with no breaking waves.
· High tide is best as the closer gutters fill with water.
· This is the place to put your casts in for salmon.
As you can see from the included map below; once you know what to look for, your time on the sand can be much more successful.
Here's what Harry had to say about the recent trip:
"On the day there were quite a number of anglers on the beach using a variety of methods to catch salmon but the most successful method for us was to cast metal lures into the gutters, this isn't to say that those using baited methods weren't catching fish, it was just apparent that casting slugs was resulting in a lot more hook-ups on the evening. With all the stars aligning for us the hottest bite began at last light as high tide and the wind gave us all the right conditions, and with numerous triple hook ups it made for a very action packed evening.
When it comes to gear you can keep things quite simple but the right gear will make it much easier and more pleasant. I used a 9 foot, 4-8kg graphite Shimano Raider rod with a 4000 size Shimano Sustain reel spooled with 15lb braid; the long rod length and the smooth reel made casting and retrieving a breeze. In terms of lures, we were using a combination of the Arma Radico, Asari Mahi & Hayabusa JackEye's with silver and blue colours being an over whelming winner. Early on in the session I found hook-ups to be a bit hit and miss but after quickly throwing on a single hook we noticed a significantly improved hook-up rate."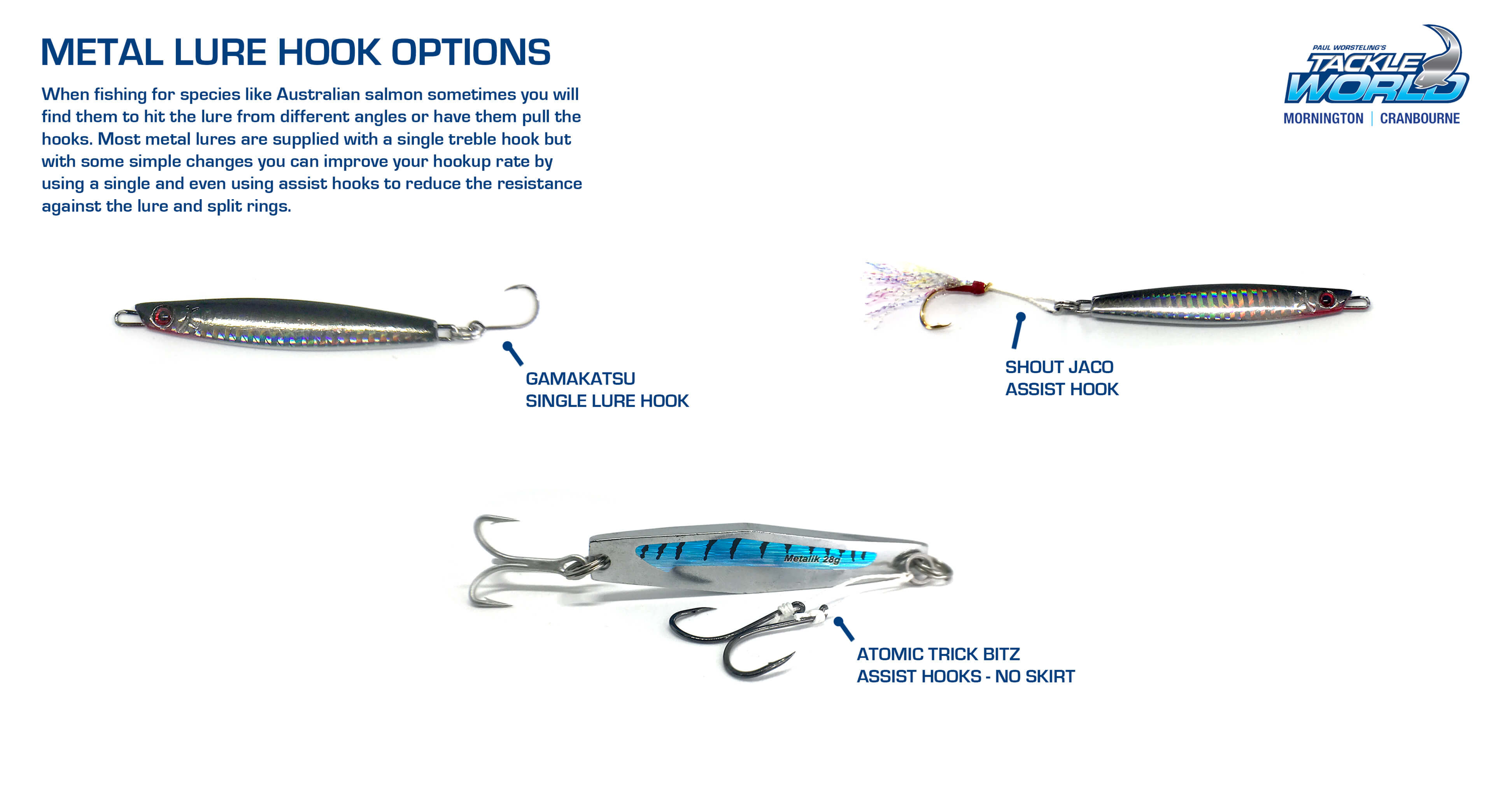 ---