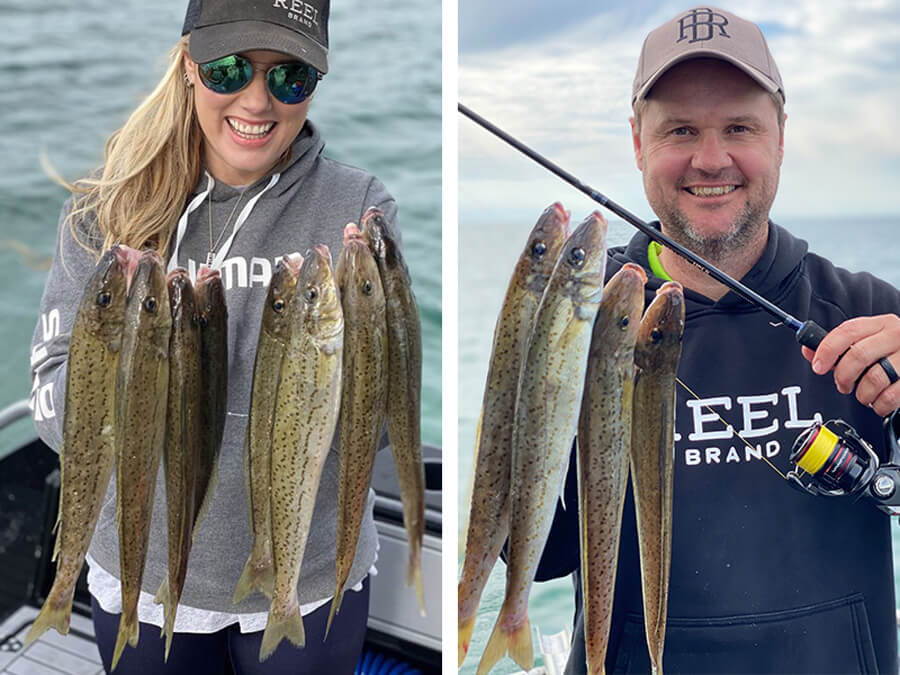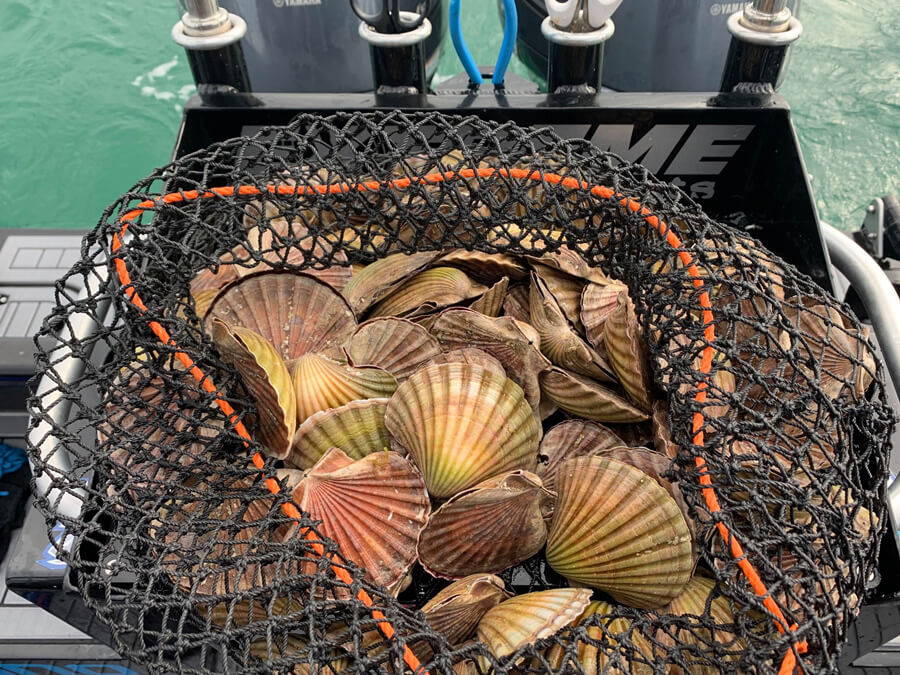 Paul and Cristy Worsteling fished 'school hours' on Wednesday starting over at St Leonards where they caught some stonker whiting, some of the biggest Paul has seen in Port Phillip Bay in years. After that they headed to the Rye area where they caught some nice squid using Odori and Ika squid jigs. Once Jet finished school he and Tom Hughes jumped on board and headed back out and dived for a nice bag of scallops.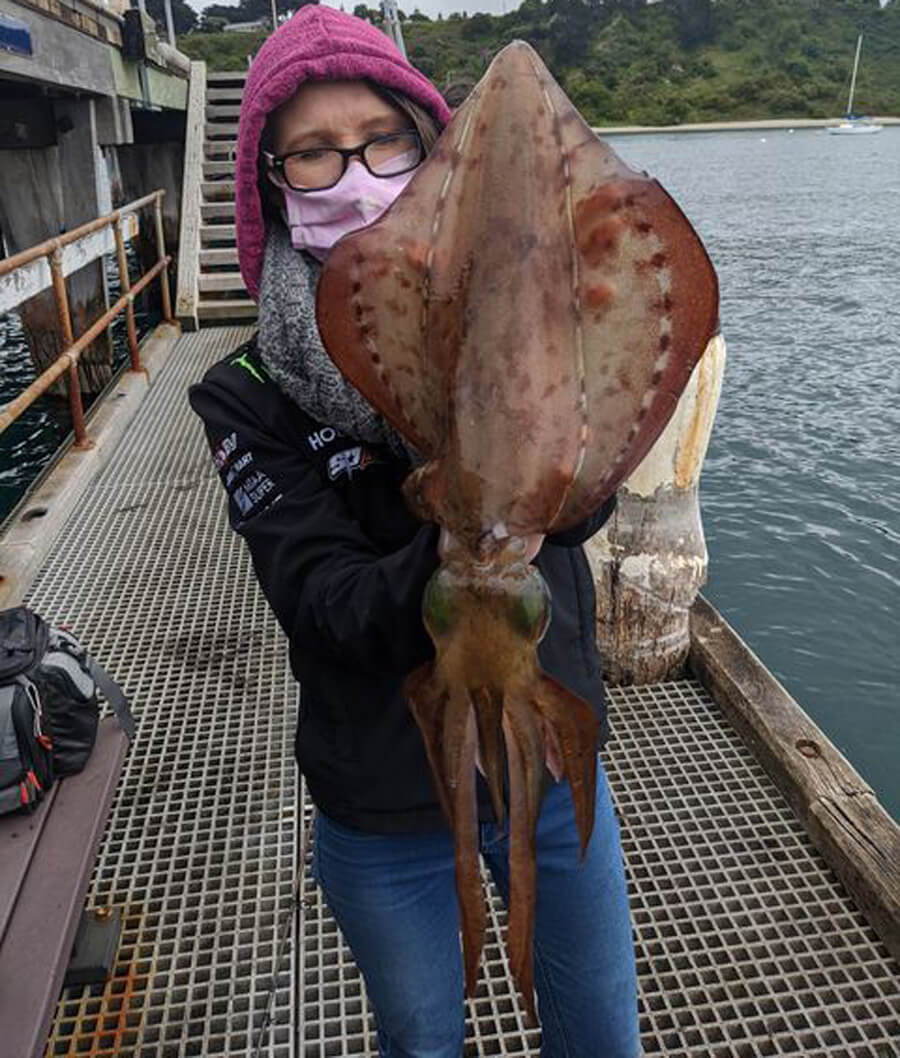 The Millers report a fantastic squid session together with Samantha out-fishing husband Peter and son Brodie with this cracking calamari caught from Flinders Pier.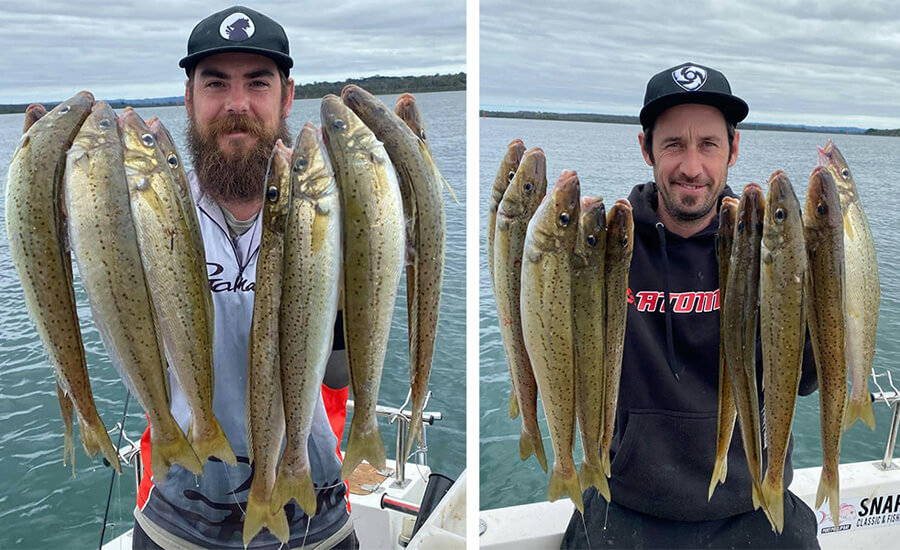 Gerry Morsman and Julian Rennie fished Tortoise Head this week and managed some fantastic whiting using squid strips and pipis for bait.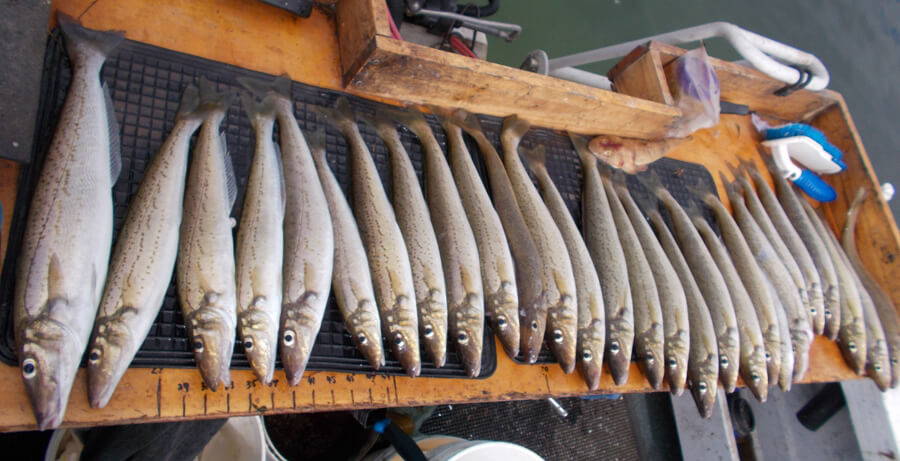 David Milne and his grandson Max had a great session at Middle Spit catching 28 whiting to 43cm. Well done guys!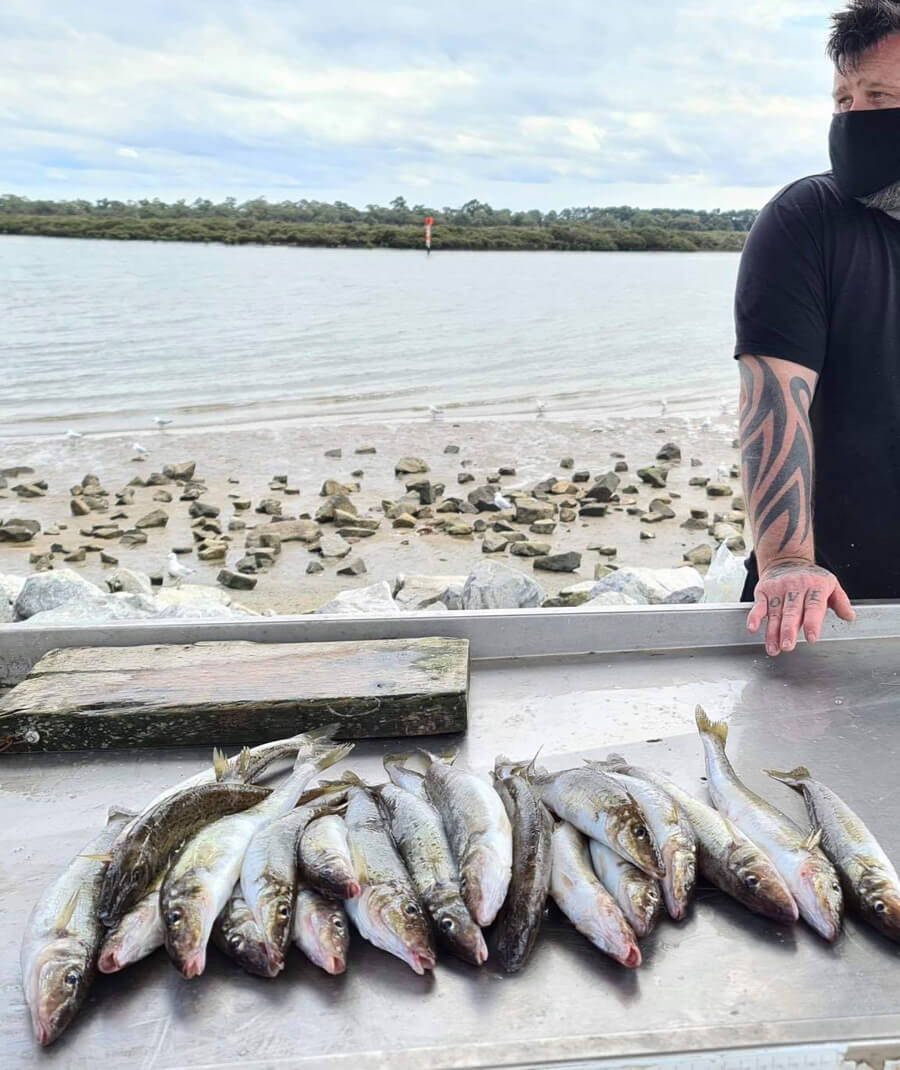 Michael Woods fished Middle Spit and caught some nice whiting using pipi's and squid for bait.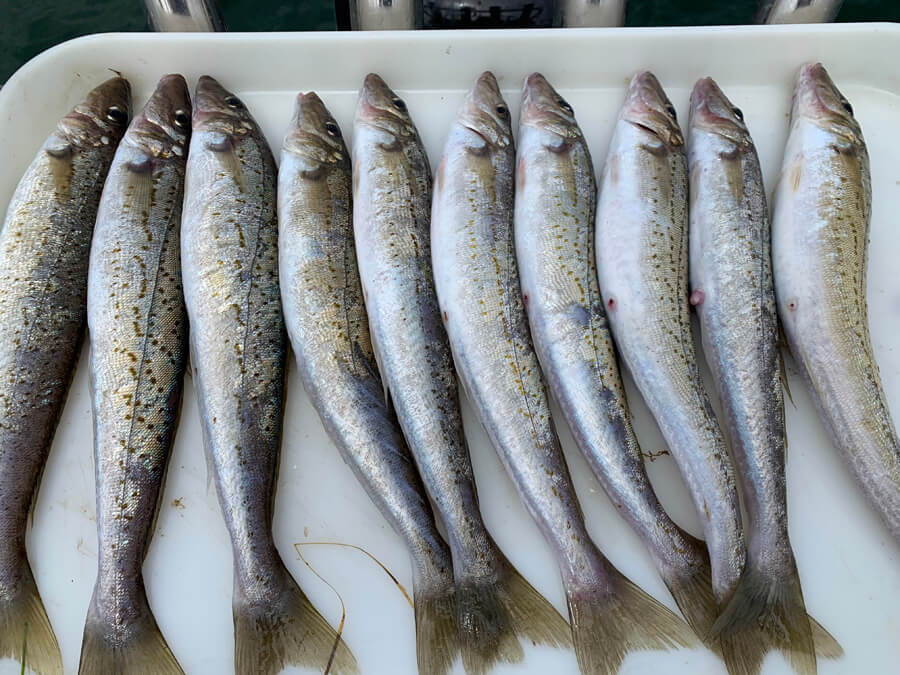 Don Wood headed out and fished Middle Spit this week and caught some fantastic whiting.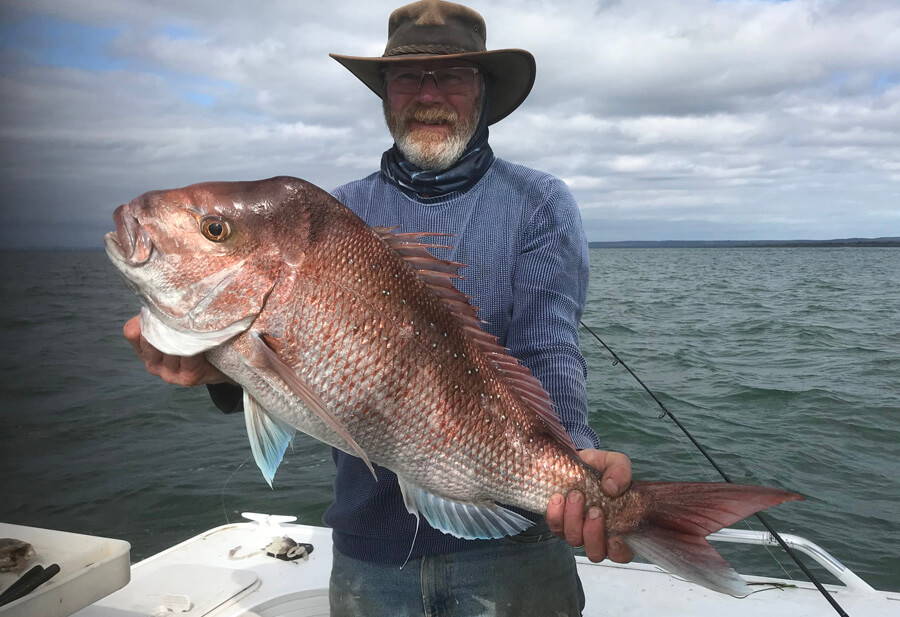 Peter Corrigan caught this ripper 5kg snapper off Crawfish Rock. Well done Peter!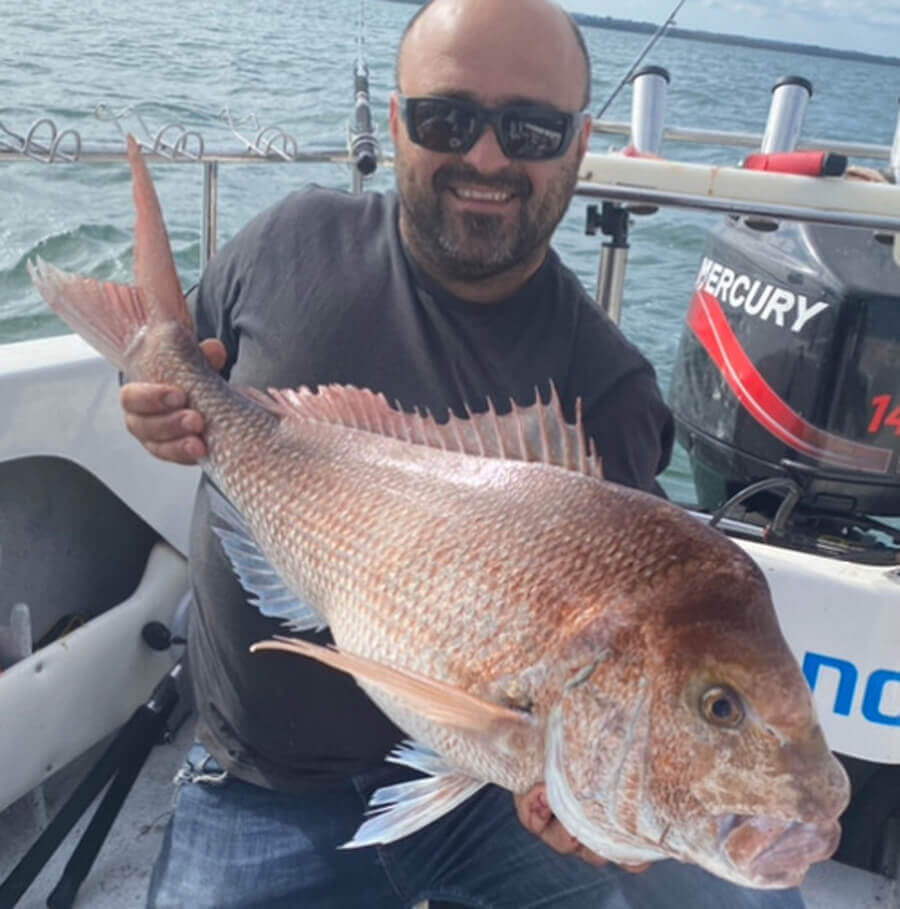 Ned with a nice snapper caught on Tuesday off Eagle Rock using fresh trevally as bait.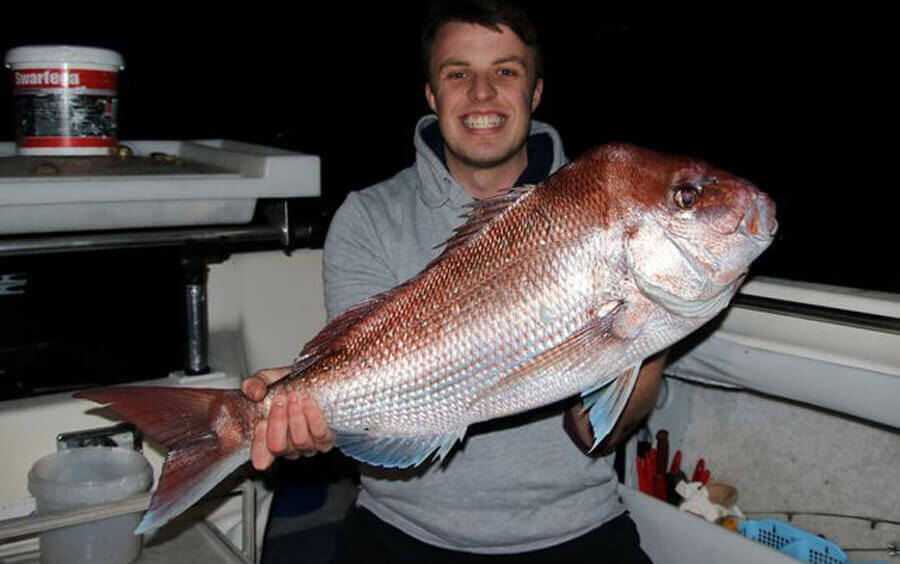 James Ashcroft with a beautiful snapper caught off Eagle Rock caught on a fresh salmon fillet. Great fish mate well done!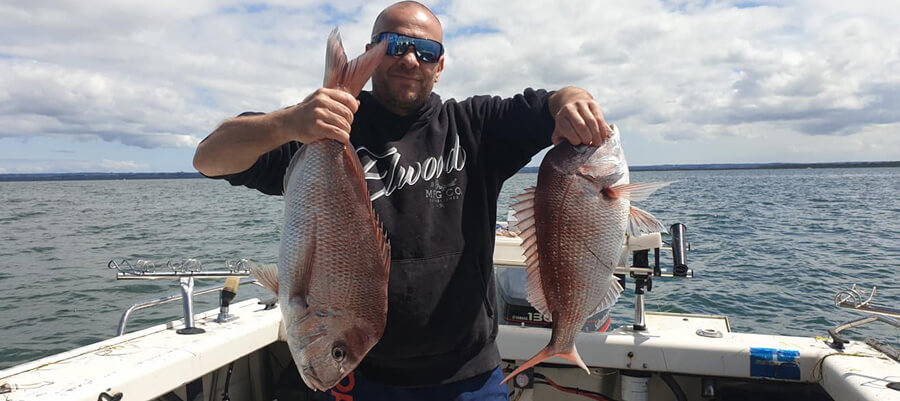 Duane Hill caught some beautiful snapper fishing near Joe's Island this week with squid heads the best bait during the run out tide.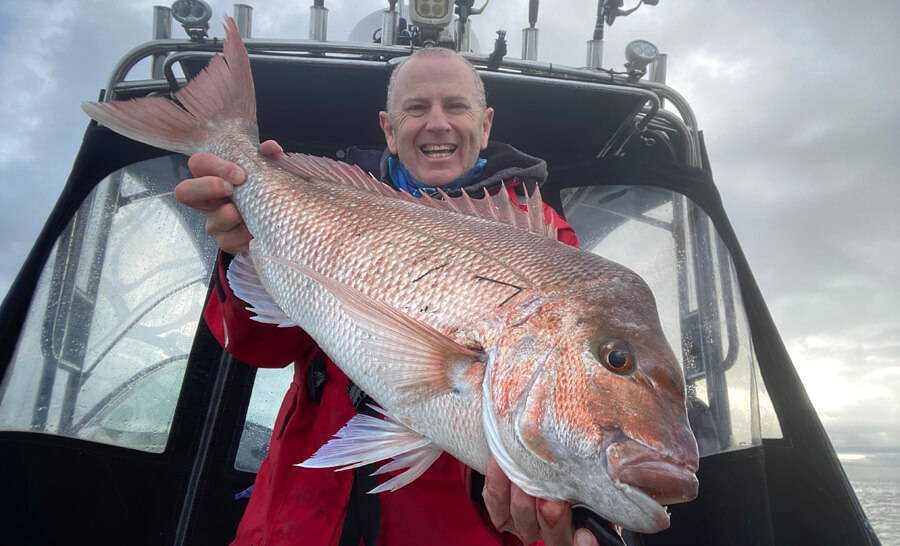 Peter Ferguson with 1 of 4 ripper snapper caught Monday morning, Pete needs to lift his game though as he mentioned dropping 2 more!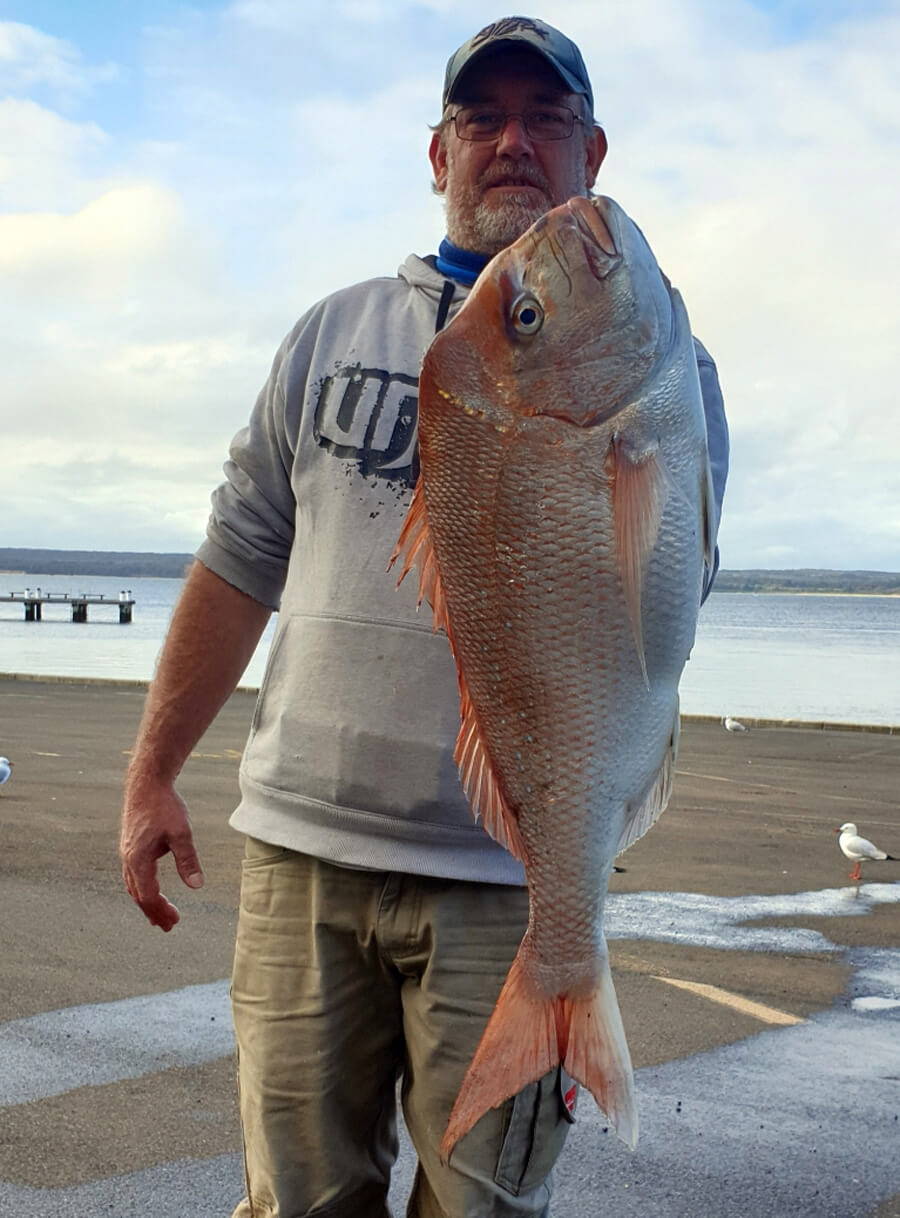 Staff member Scott Harper found some fantastic out from Corinella early this week and managed some cracking snapper at the start of the run out tide.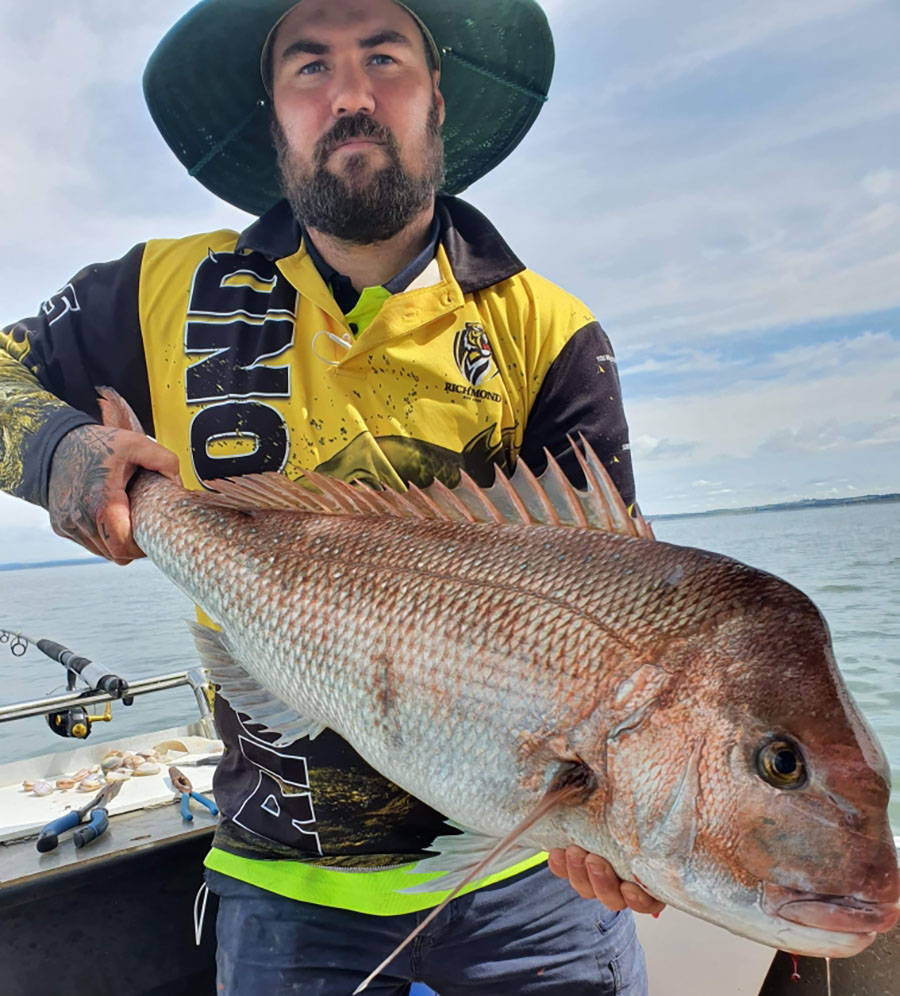 Nick Guest reports in from The Corals this week with a ripper 8kg snapper caught just before slack tide using fresh slimey mackerel for bait.
Nath Fereday and Billy Hargreaves fished The Corals on Tuesday morning and smashed the reds using fresh yakkas for bait.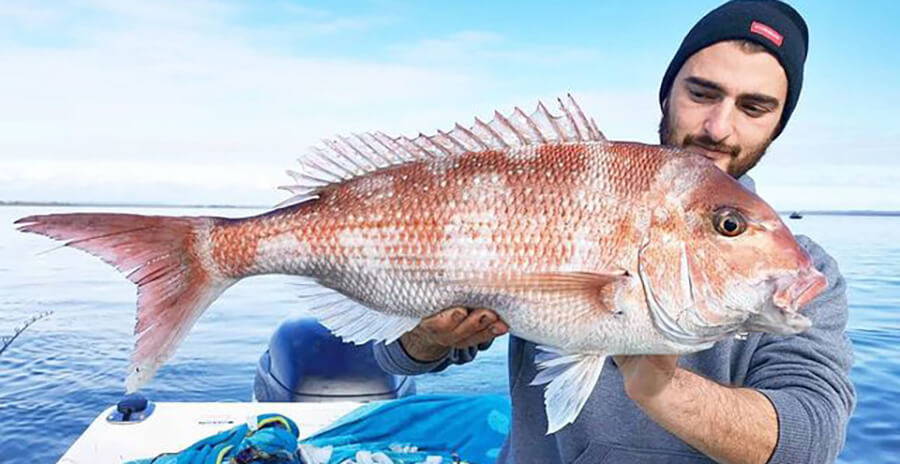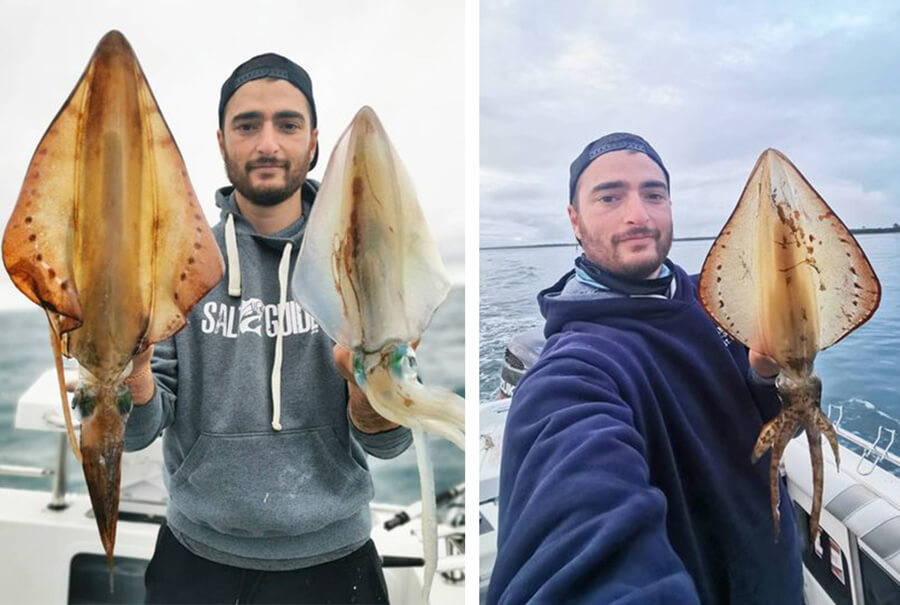 Chris Cassar from Cassar Fishing Charters has been mixing it up between Port Phillip Bay and Western Port catching some fantastic snapper this past week with stand out baits being fresh squid.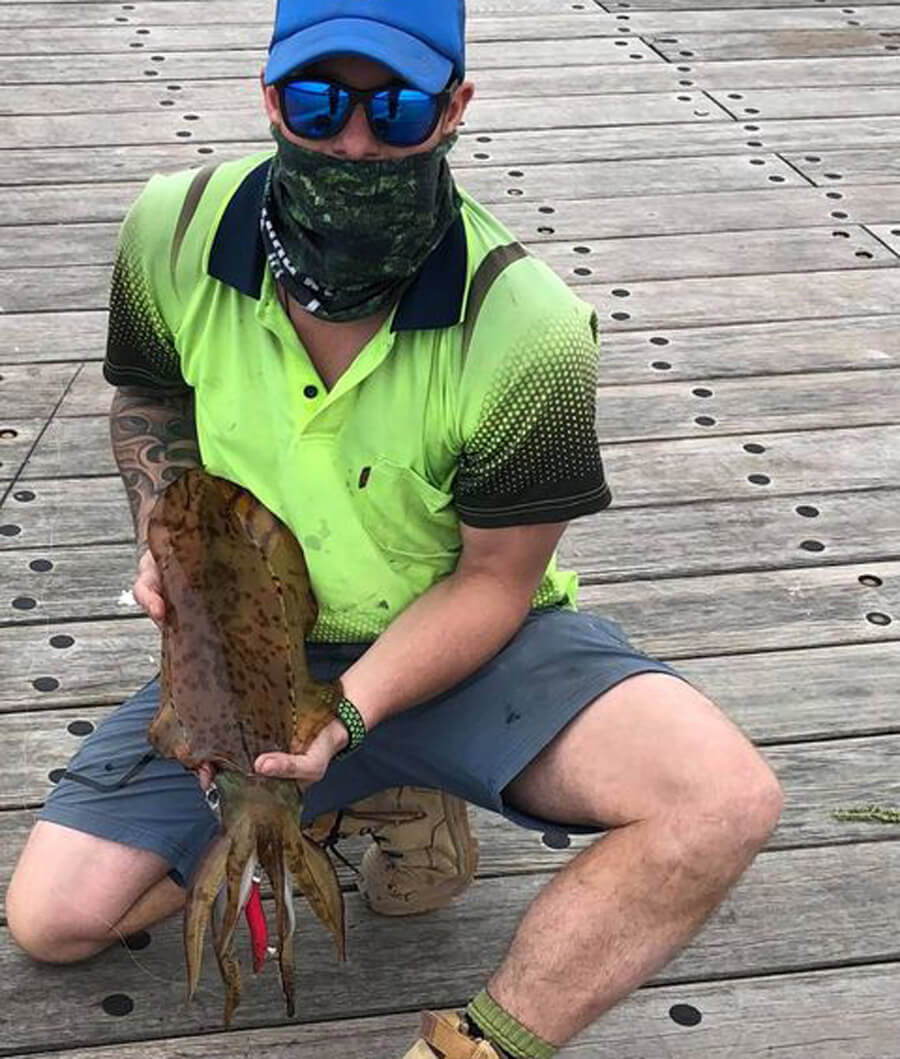 Sean Harkness had a good arvo at Mornington Pier on Wednesday with some solid squid landed. Well done mate!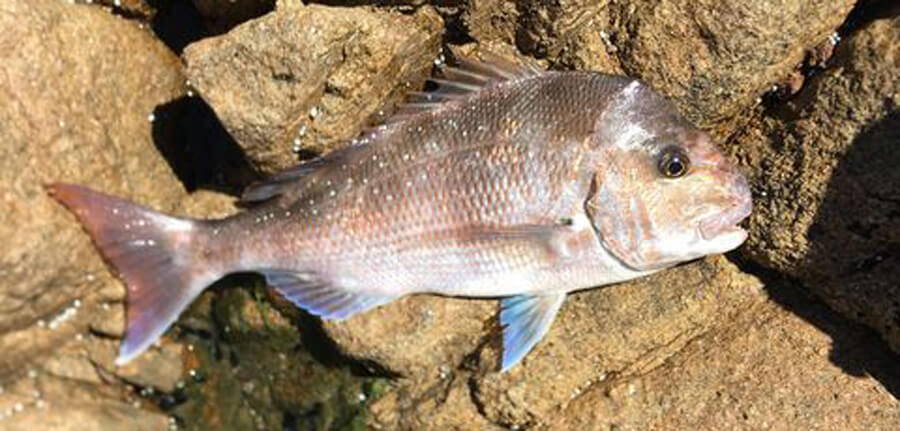 Bobby Cameron caught this nice snapper from the rocks at Mt Martha. Great fish mate well done!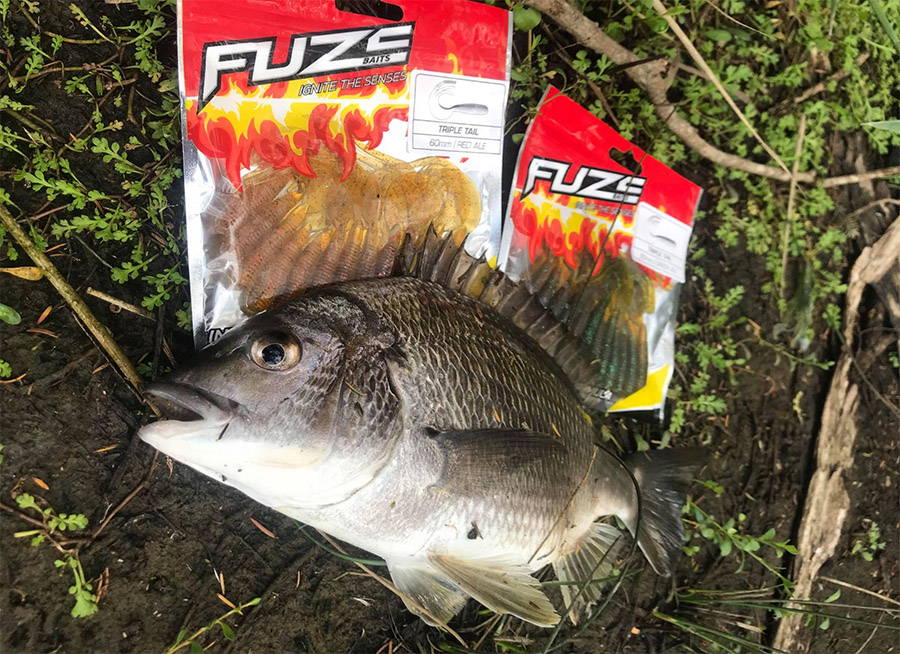 Staff member Adam Walker fished Balcombe Creek using Fuze Triple Tail soft plastics and caught some fantastic bream.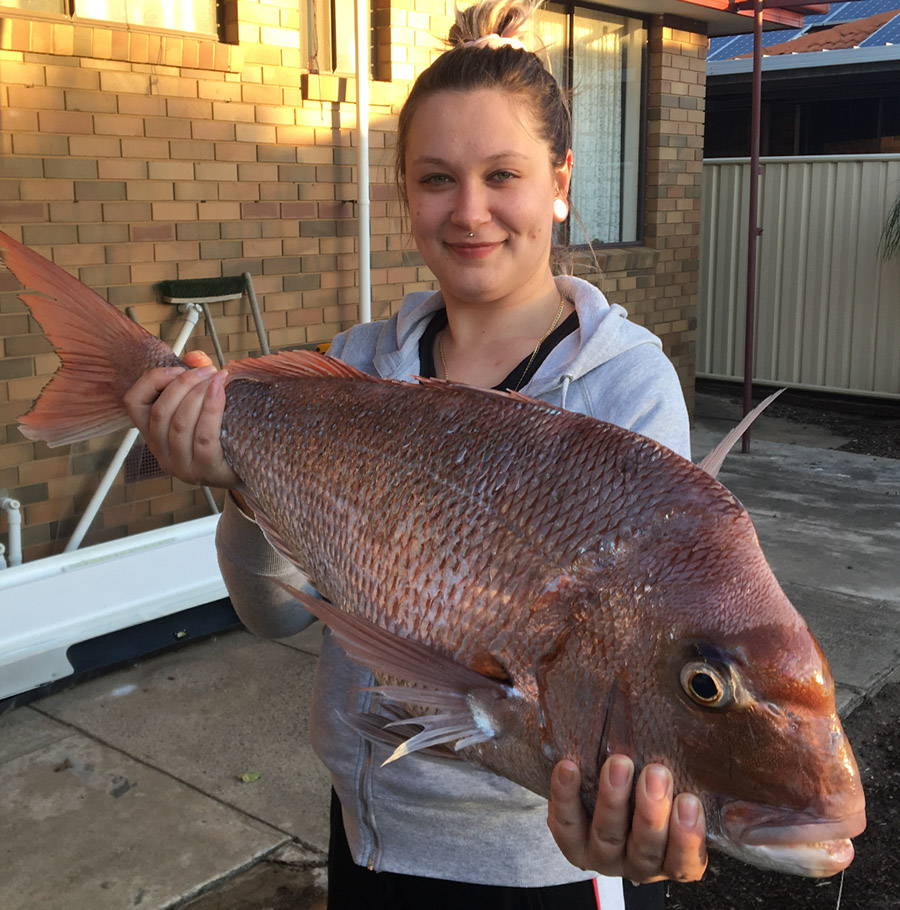 Anna Vasilie fished out from Werribee South on Tuesday and caught some cracking snapper.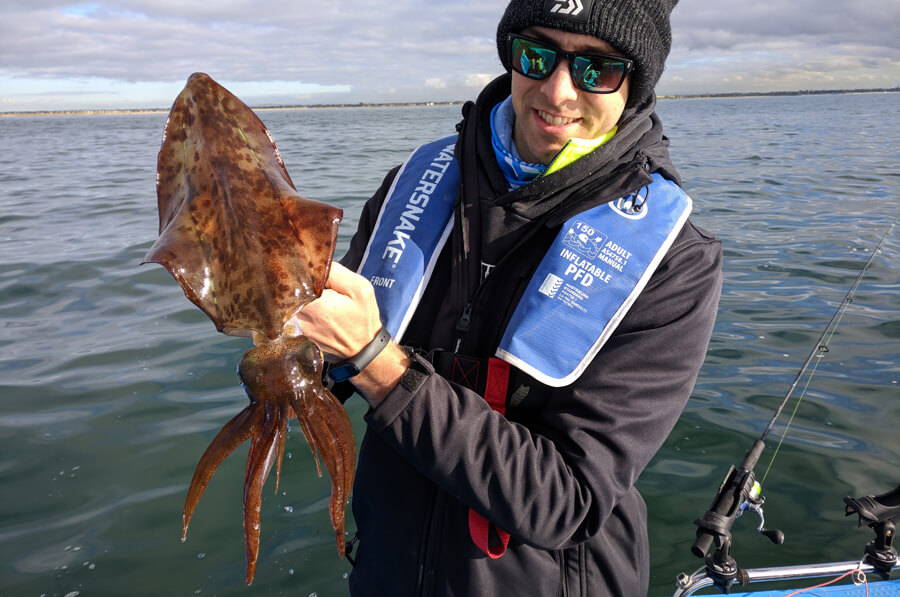 Julian Rosemeier fished near Altona and caught a nice bag of squid, well done Jules.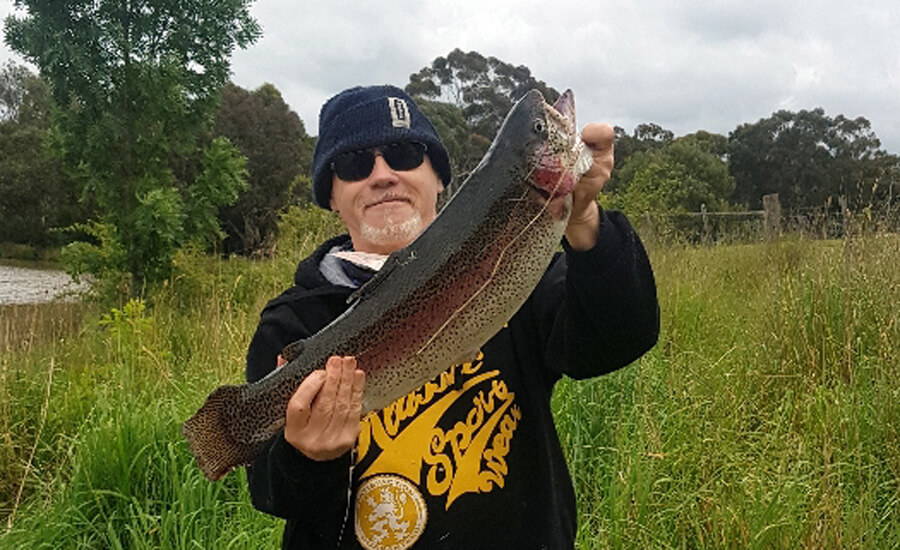 David Montebello caught this stonker rainbow trout from Spavin Lake.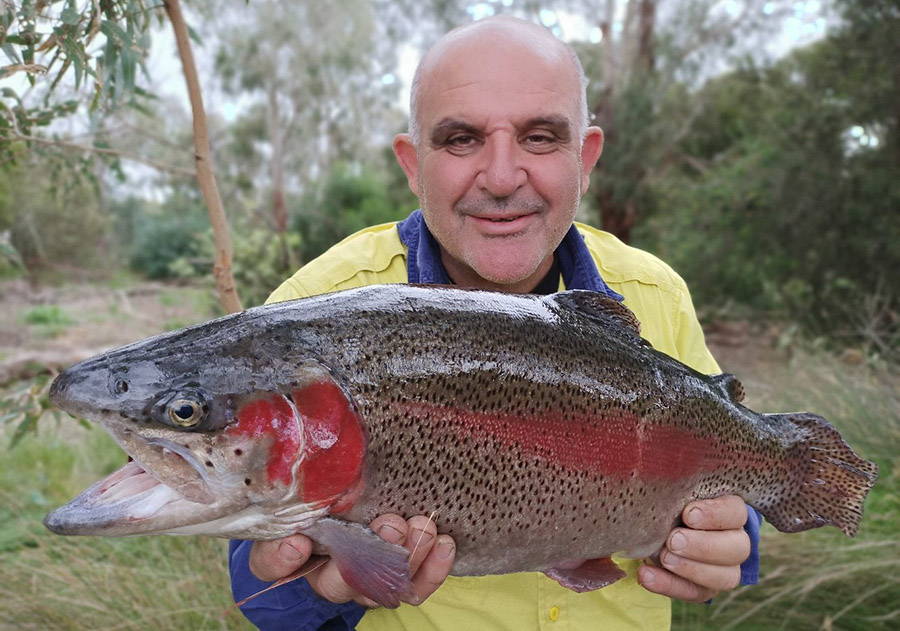 Nick Tamburro caught a beautiful stonker rainbow trout from Spavin Lake last week on Power Bait.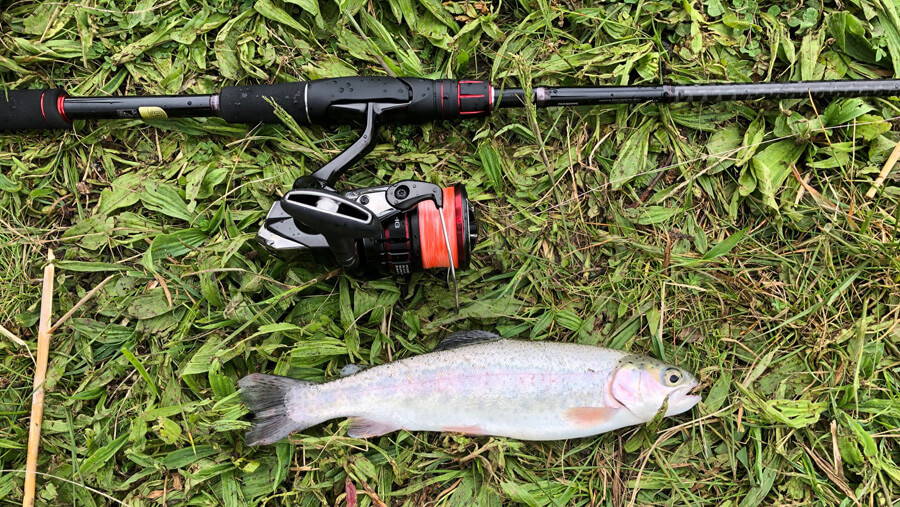 Staff member Rob Harris fished Berwick Springs last week and caught half a dozen nice rainbow trout with most taken on the Jackson Eddy spinners.
IFISH WITH TACKLE WORLD ON YOUTUBE
IFISH WITH TACKLE WORLD ON TEN BOLD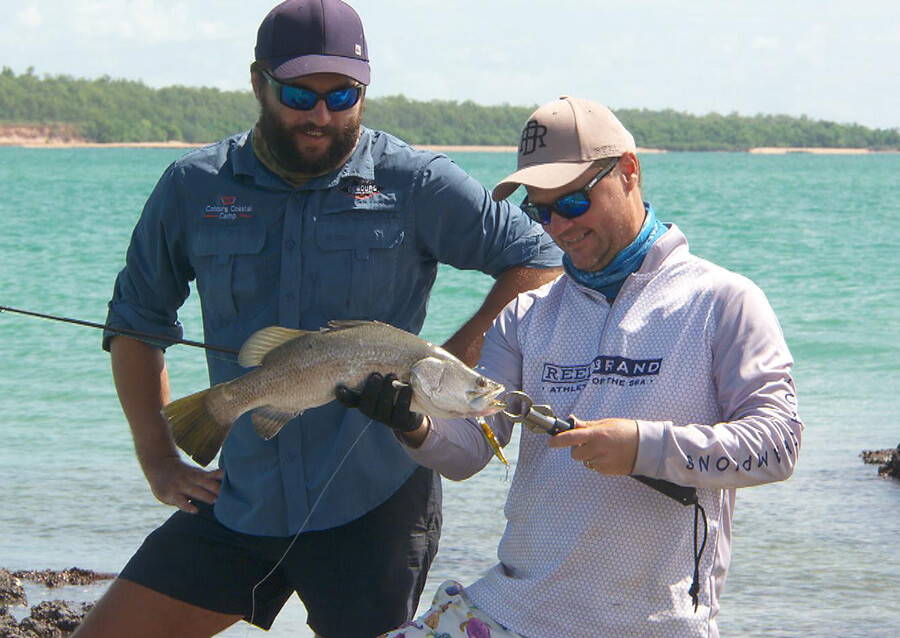 CATCH SERIES 14 HIGHLIGHTS ON TEN BOLD
Sundays At 5pm
TALKING FISHING - C31 - TUESDAYS at 8.30pm
Catch "Talking Fishing" on Melbourne's C31 TV (CH44) at 8.30pm each Tuesday night. Staff members David Kramer and Adam Ring together with Steve "Trelly" Threlfull host Australia's only "Live to Air" fishing television program at this prime time-slot. Put Tuesday night's at 8.30 away in your weekly diary of TV shows to watch!
Playing dance music can help ward off mosquitoes.

Good Luck with your fishing and stay safe on the water,

The TEAM at Tackle World Cranbourne & Mornington