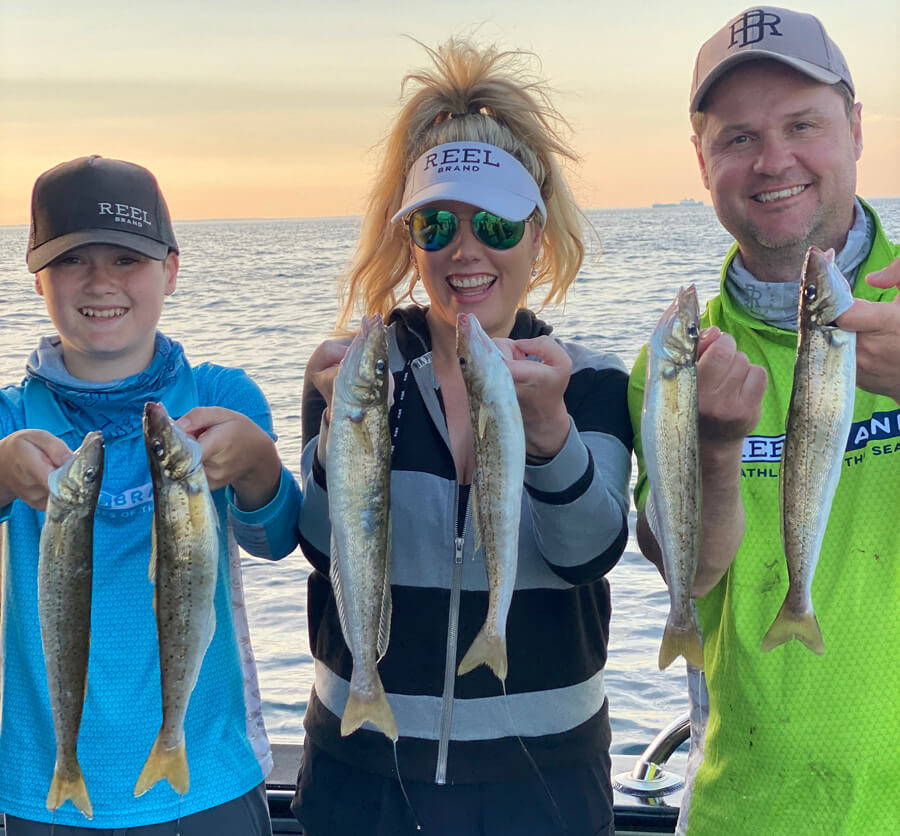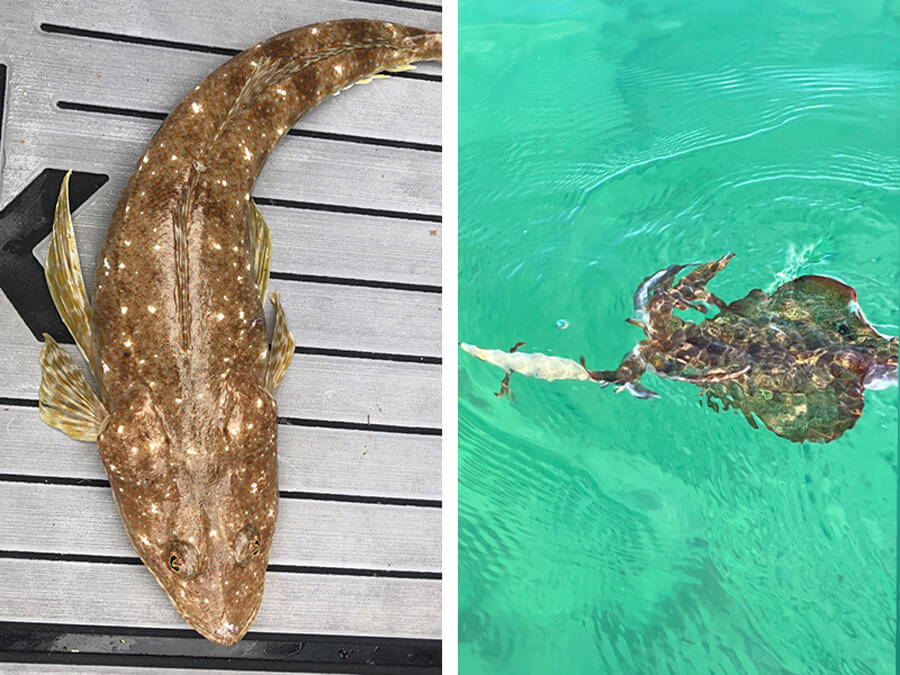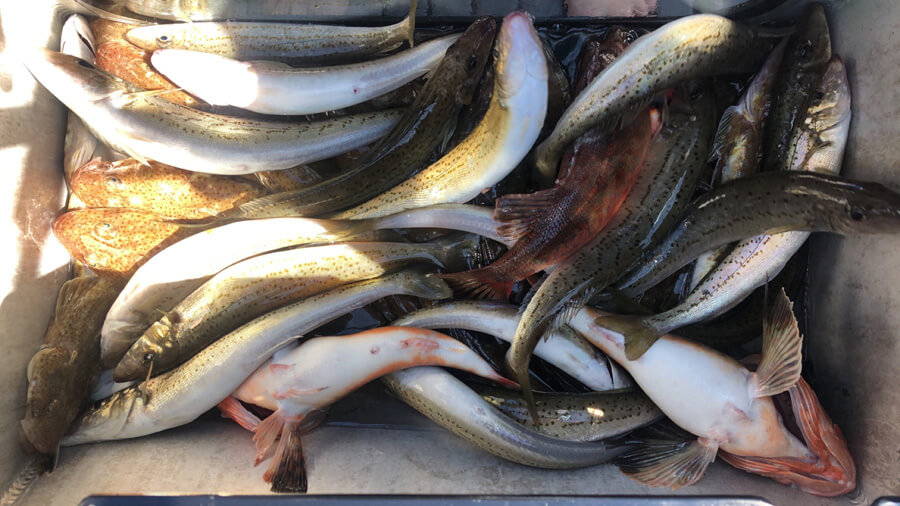 Paul, Cristy and Jet Worsteling took advantage of the amazing long weekend weather and went fishing on Monday. After launching out from Martha Cove they headed down the coast and out through The Rip offshore to target sand and yank flathead using paternoster rigs baited with squid in 35 to 60 metres of water.
After catching a nice feed of fish they headed back inside the heads to the Queenscliff and St Leonards areas where they targeted King George whiting; squid, pipis and mussels did the damage on some nice whiting to 42cm. In the same areas they caught some cracking calamari on white Ika and Odori jigs with the key to finding the big squid was to find the eggs which could be spotted in the weed patches.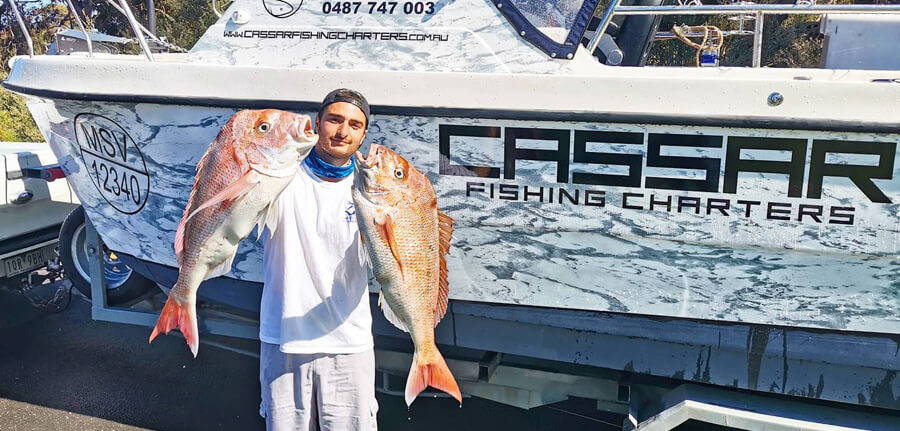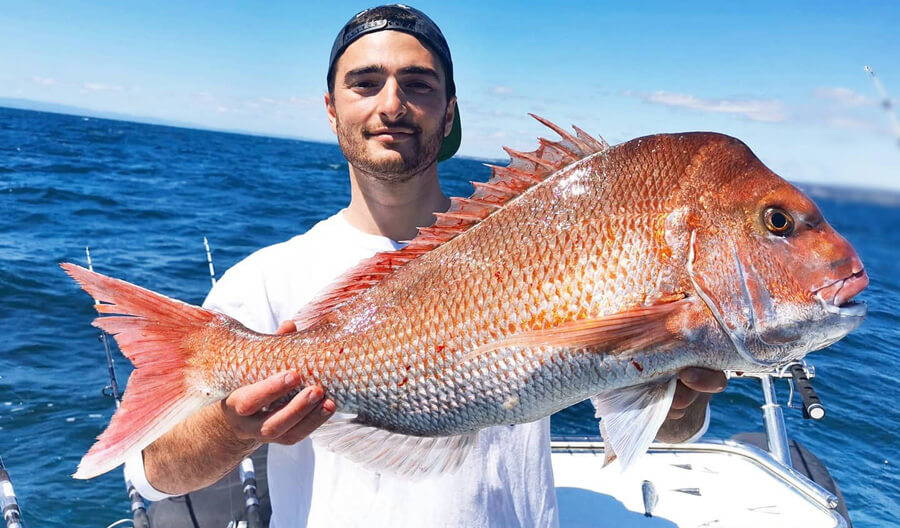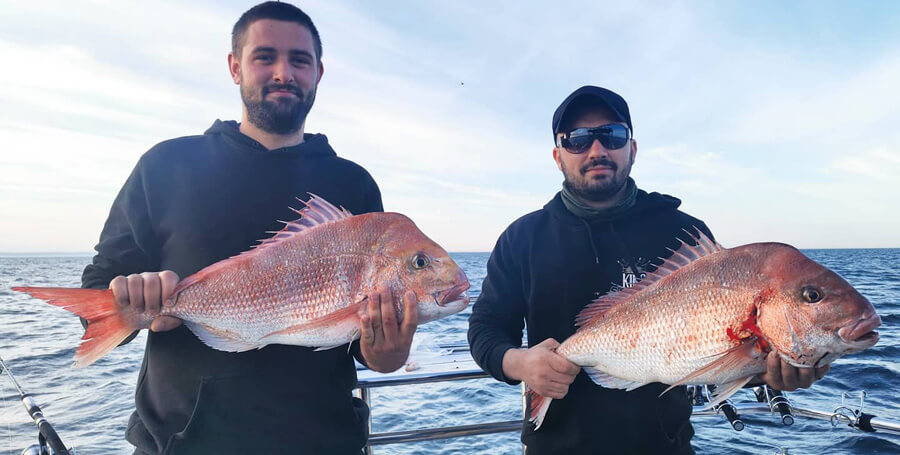 Chris Cassar from Cassar Fishing Charters has had no trouble finding snapper and squid this past week with some fantastic fish landed.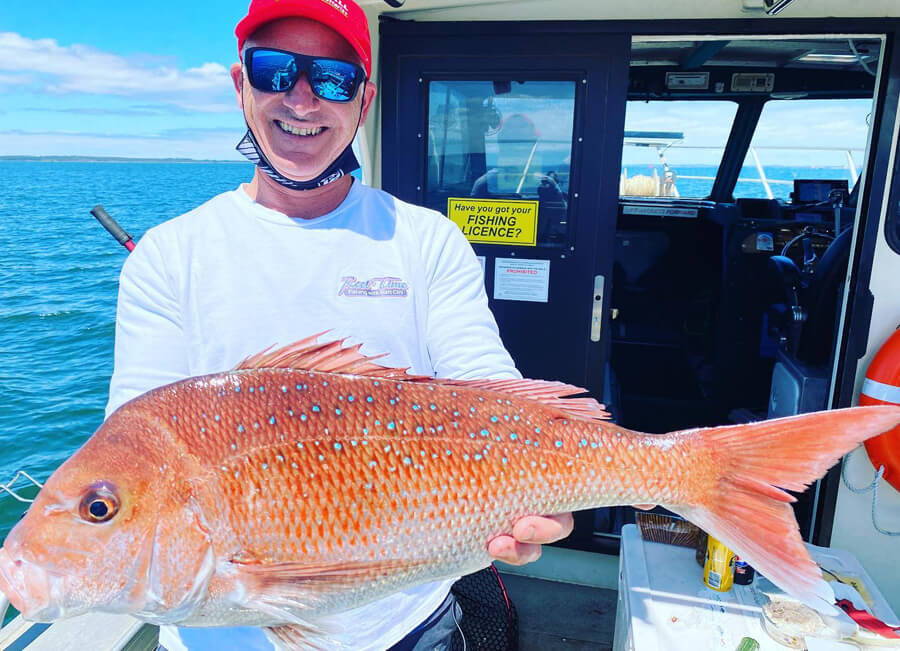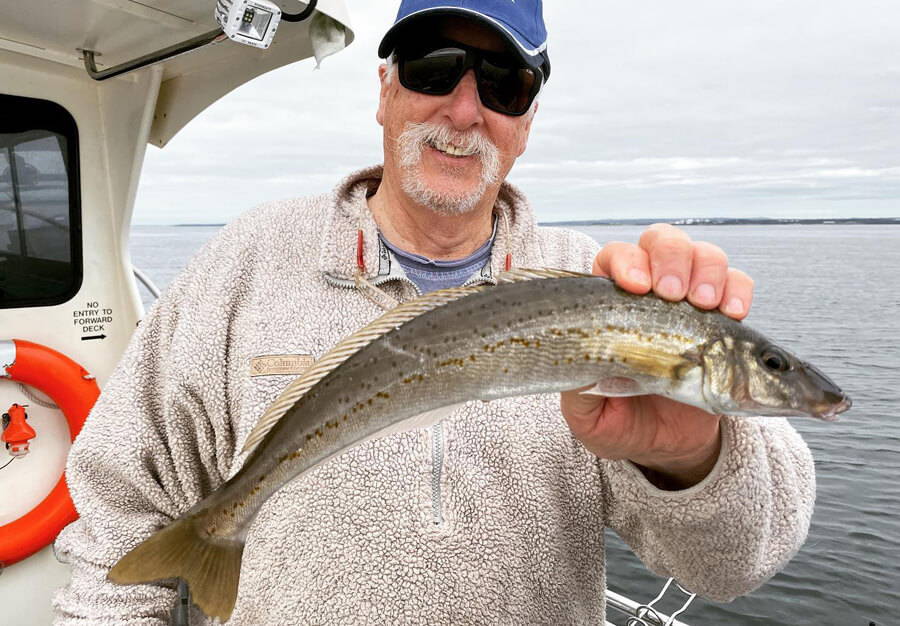 Matt Cini from Reel Time Fishing Charters has had a couple of nice sessions on Western Port this past week catching whiting and snapper.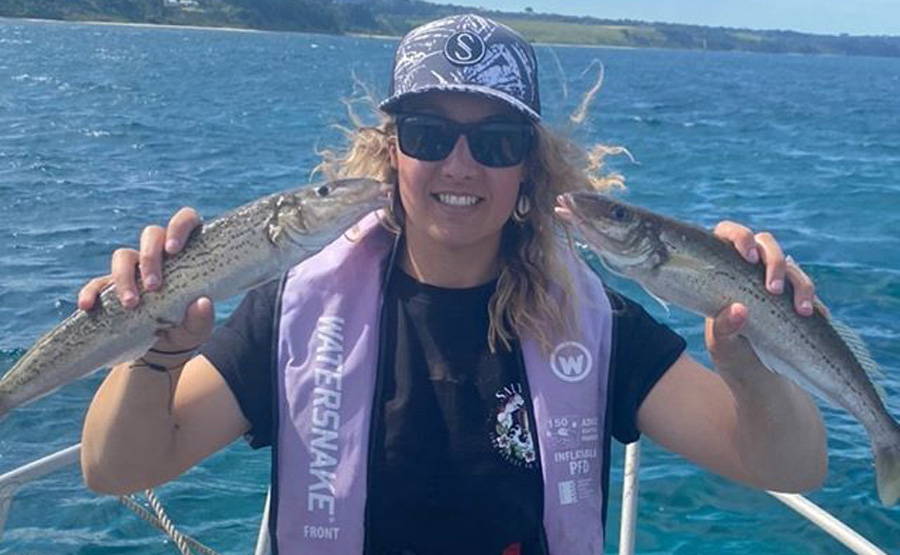 Michelle caught a nice bag of 10 thumping whiting to 47cm using using pipi and squid for bait.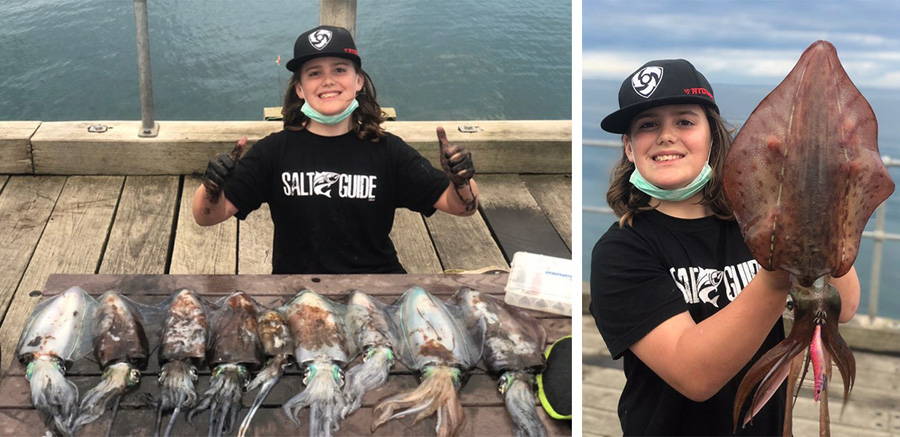 Kade Thornhill smashed the squid on Flinders Pier late last week with pink being the best coloured jig for the day.
Taj Chapple fished out from Pt Leo and caught a nice gummy shark.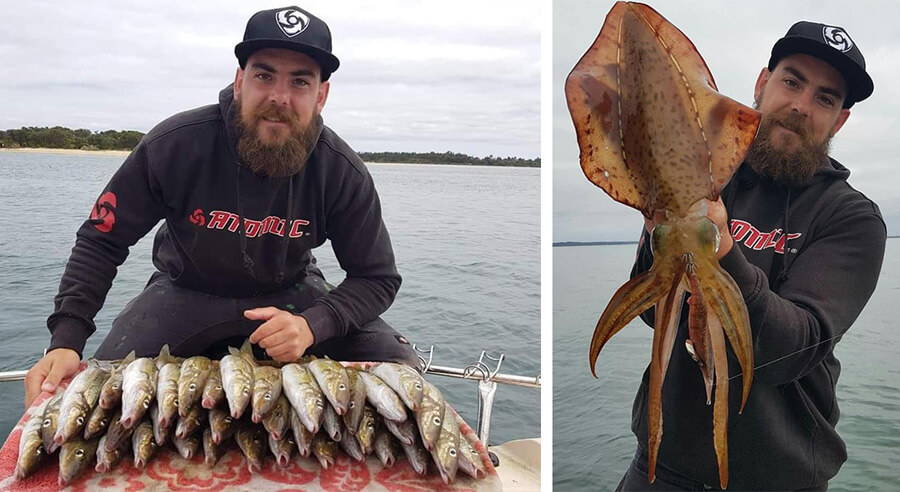 Gerry and Scott fished out from Stoney Point on Sunday morning and caught some thumping whiting using fresh squid strips for bait.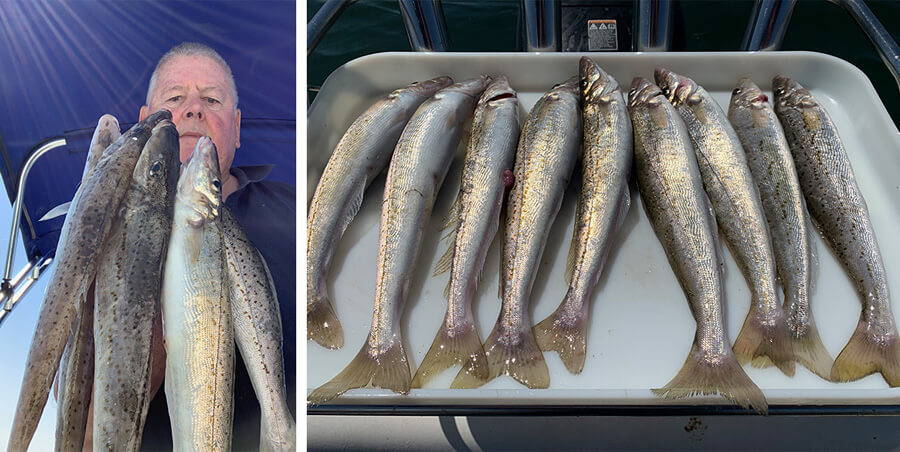 Don Wood caught some nice whiting fishing at Middle Spit on Monday in 6 metres of water.
David Milne headed out from Yaringa fishing the Tooradin channel and the top of Middle Spit on Monday for a nice feed of whiting using mussels and squid for bait.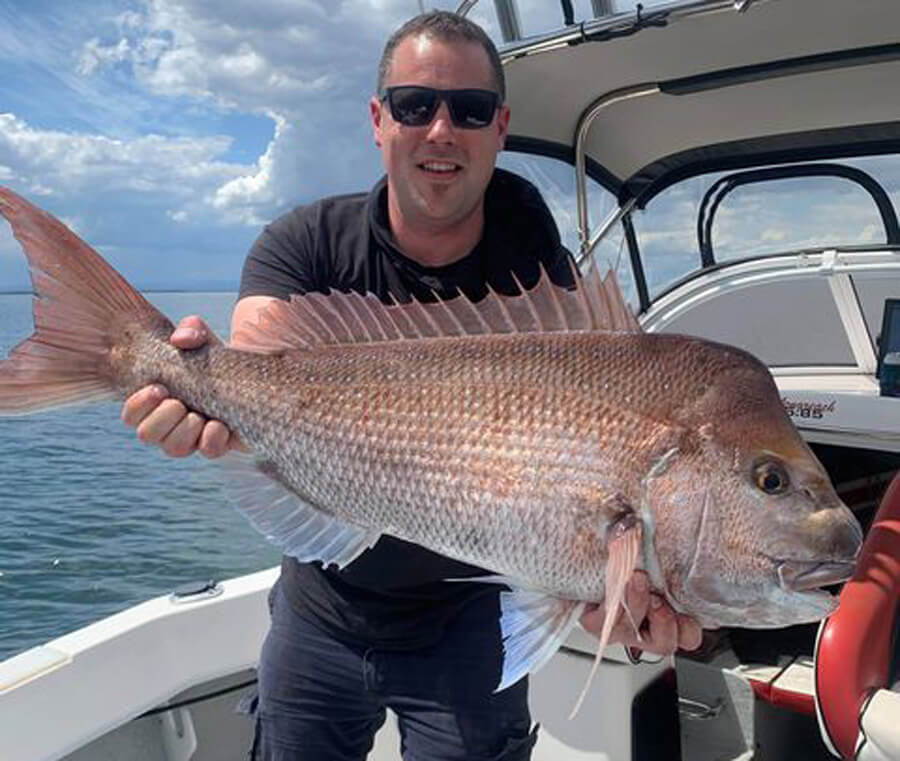 Keith Sloan fished Joes island and landed this beautiful snapper of 6.8kg caught on fresh squid. Well done Keith!
Brody Thomas caught 3 big whiting all over 40cm fishing off Joe's Island with his dad Adam who caught a nice snapper using squid for bait.
Finn and Jude Dobson with a nice catch of whiting while fishing at Joe's Island.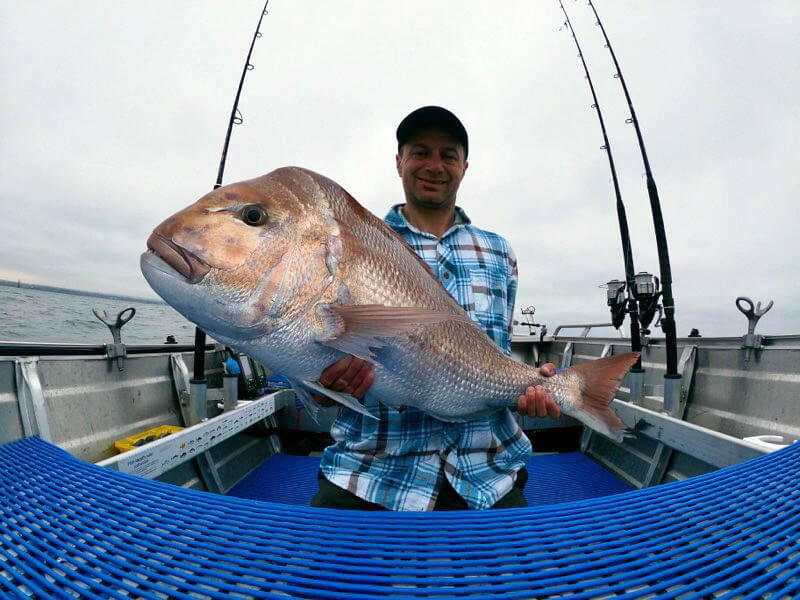 Nick Laudner with a stonker 9.37 kg snapper caught on squid fishing the North Arm.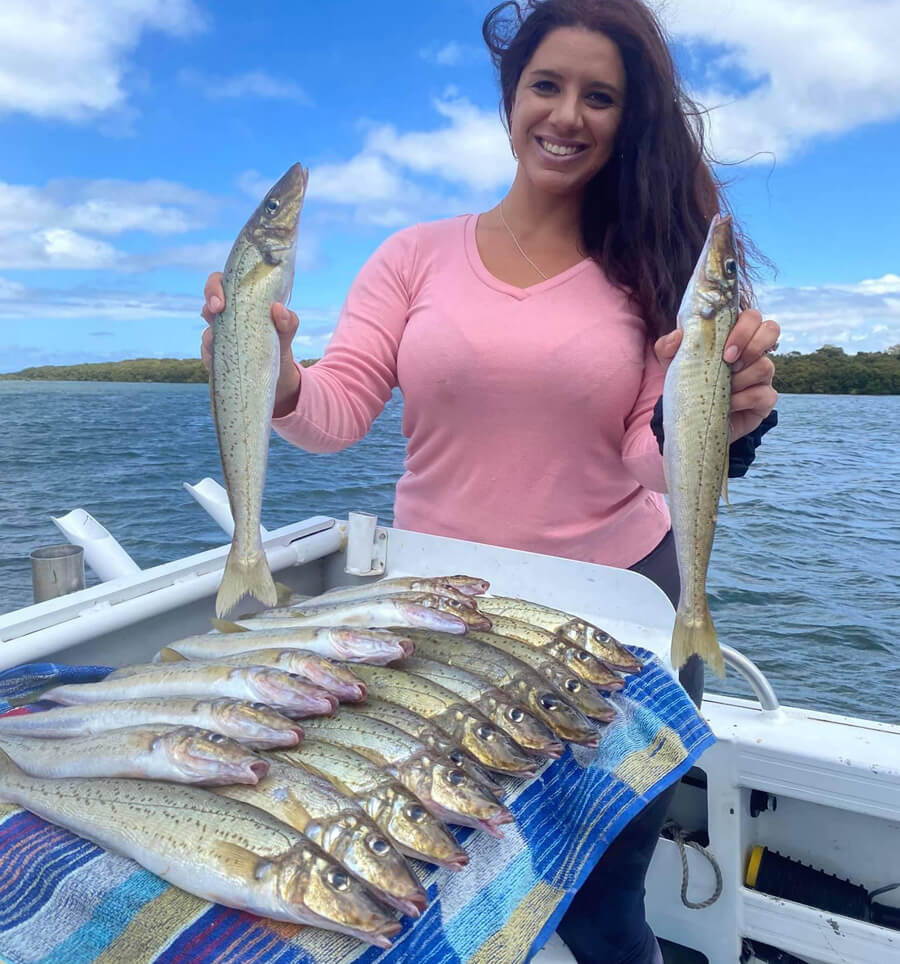 Zac fished the Top End of Western Port and managed some nice whiting and a pinky snapper fishing with the Reedy's whiting rigs.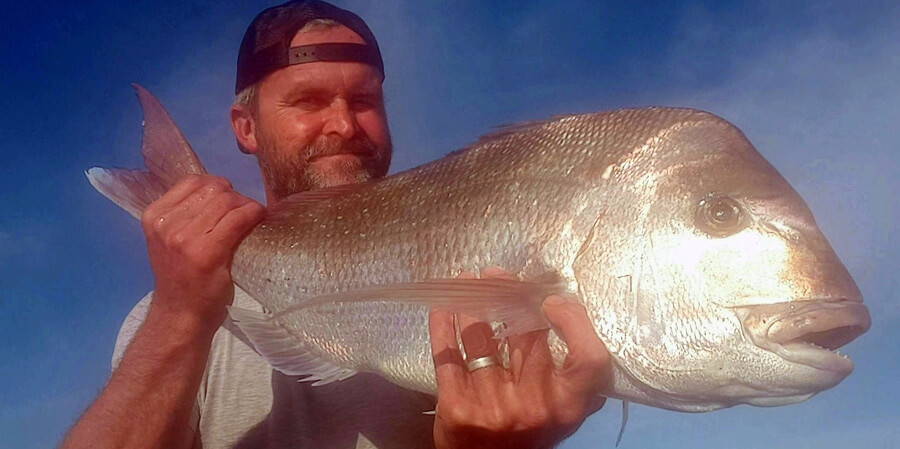 Andrew Ketelaar with a nice snapper caught at Boulton Channel during the outgoing tide using fresh squid for bait.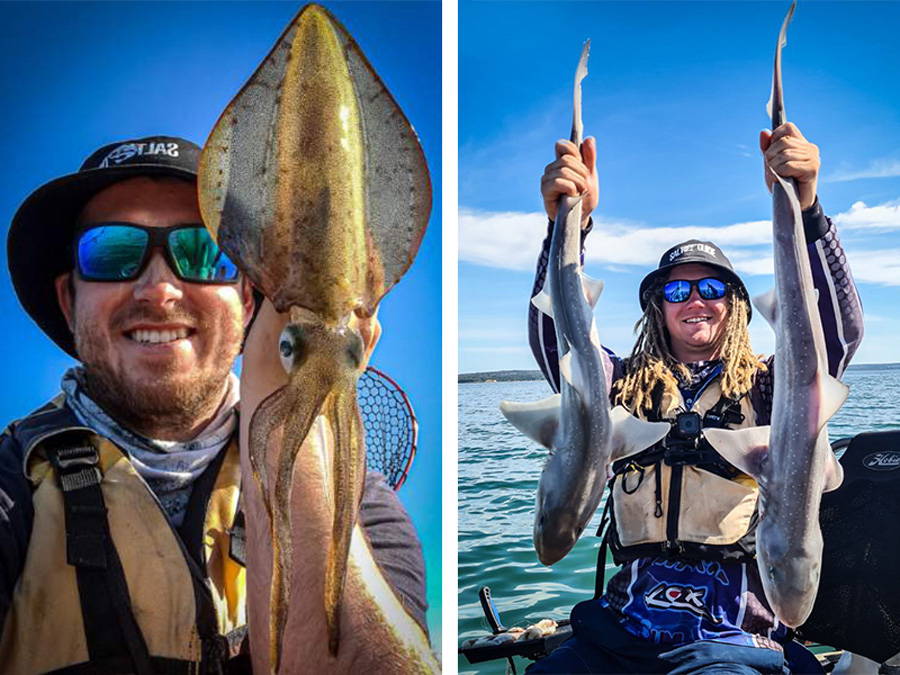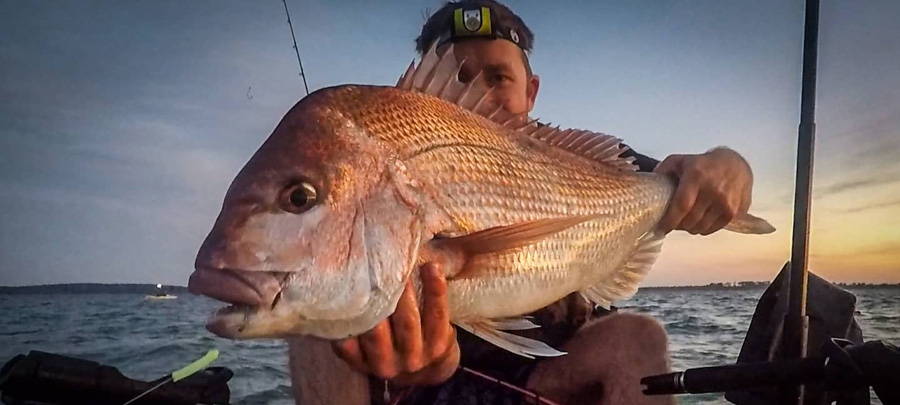 On Monday Ben and Tyler Hotchkin fished Coronet Bay from their kayaks and caught squid, gummy sharks and snapper to 73cm.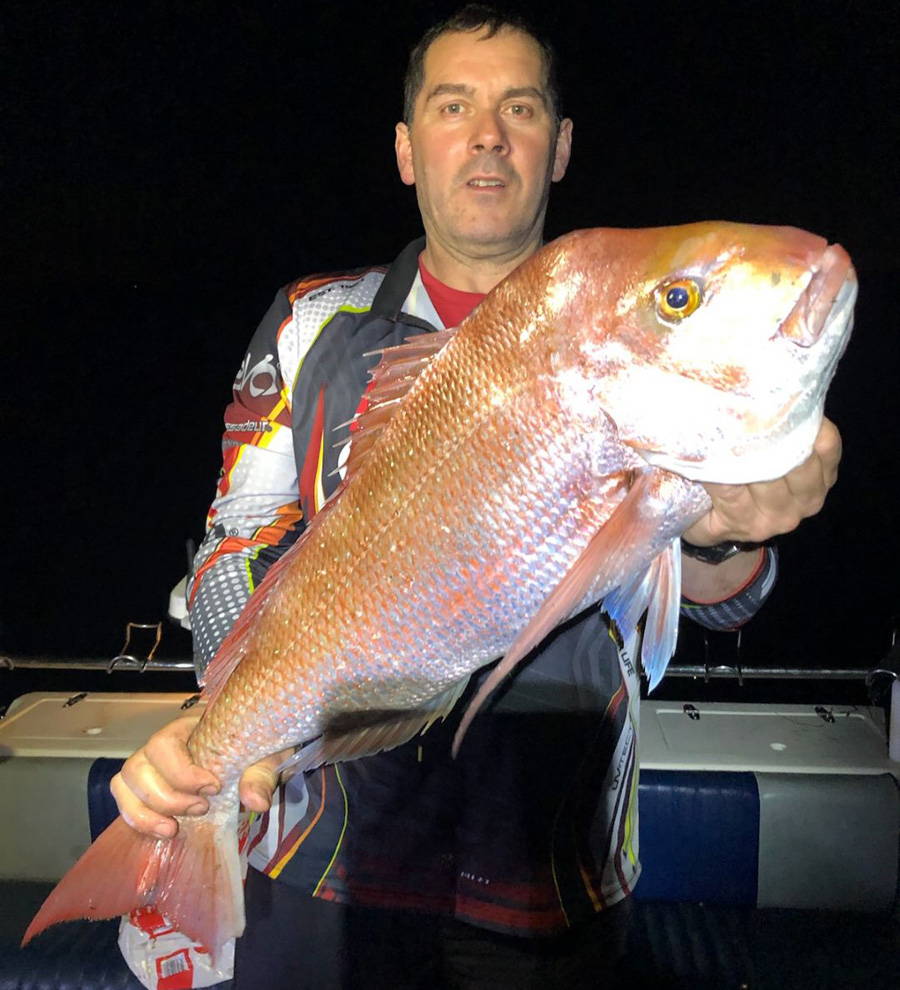 Emilio caught a ripper snapper fishing The Corals using a chunk of barracouta for bait.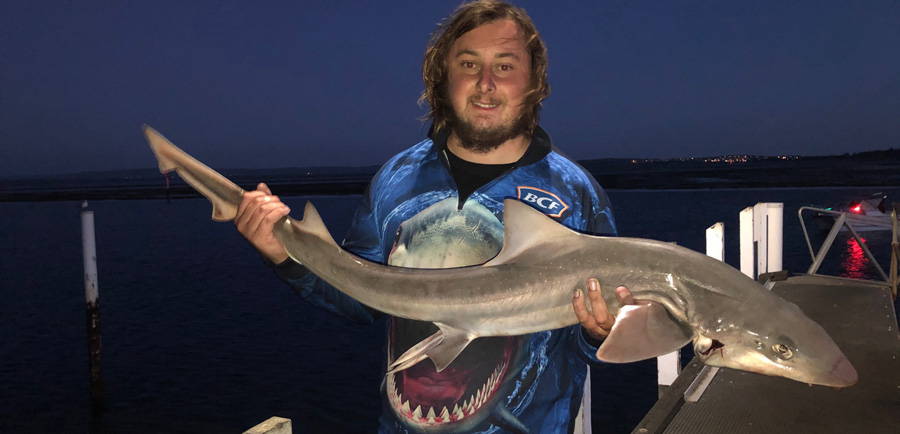 Daniel Fidone with a nice 1.3 metre gummy shark caught at The Corals on fresh squid.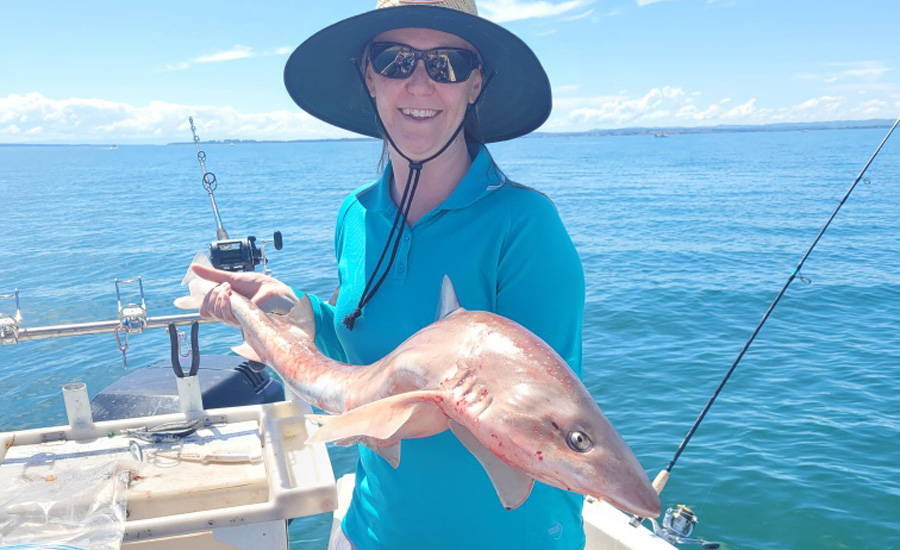 Kate with her first gummy caught on fresh squid while fishing at the Corals. Great gumbo Kate, well done.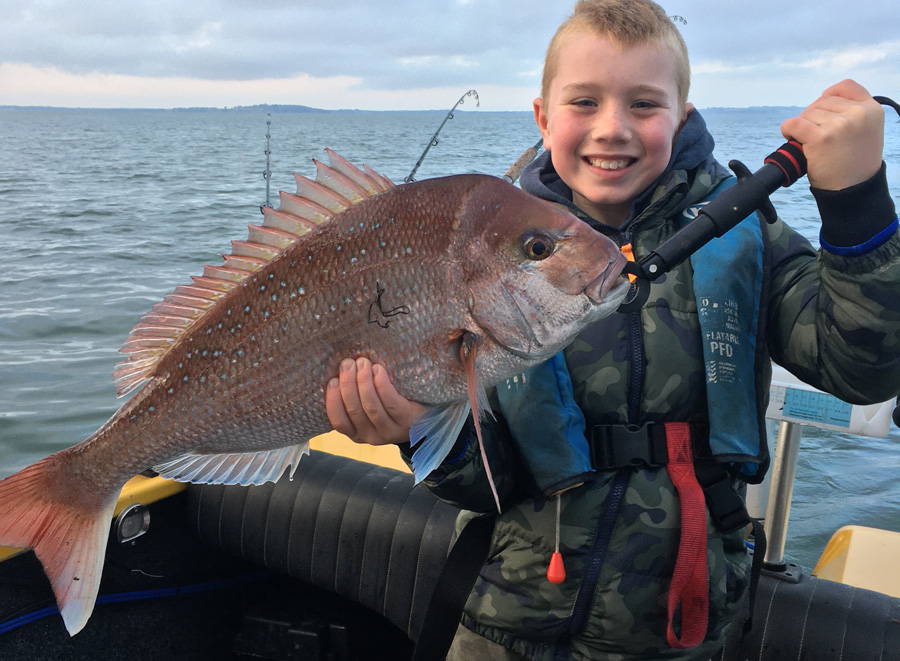 Xavier Fereday caught this nice snapper on a squid ring while fishing The Corals on Monday.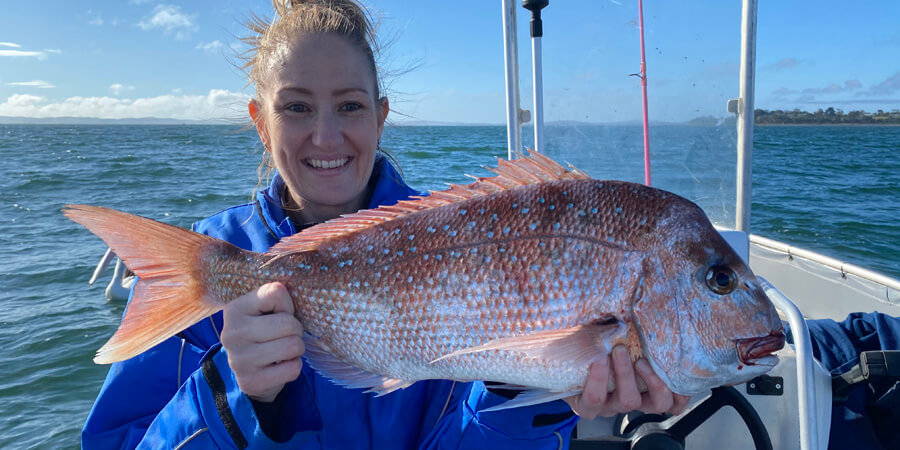 Brooke caught her first ever snapper fishing out from Rhyll in 16 metres of water. Well done Brooke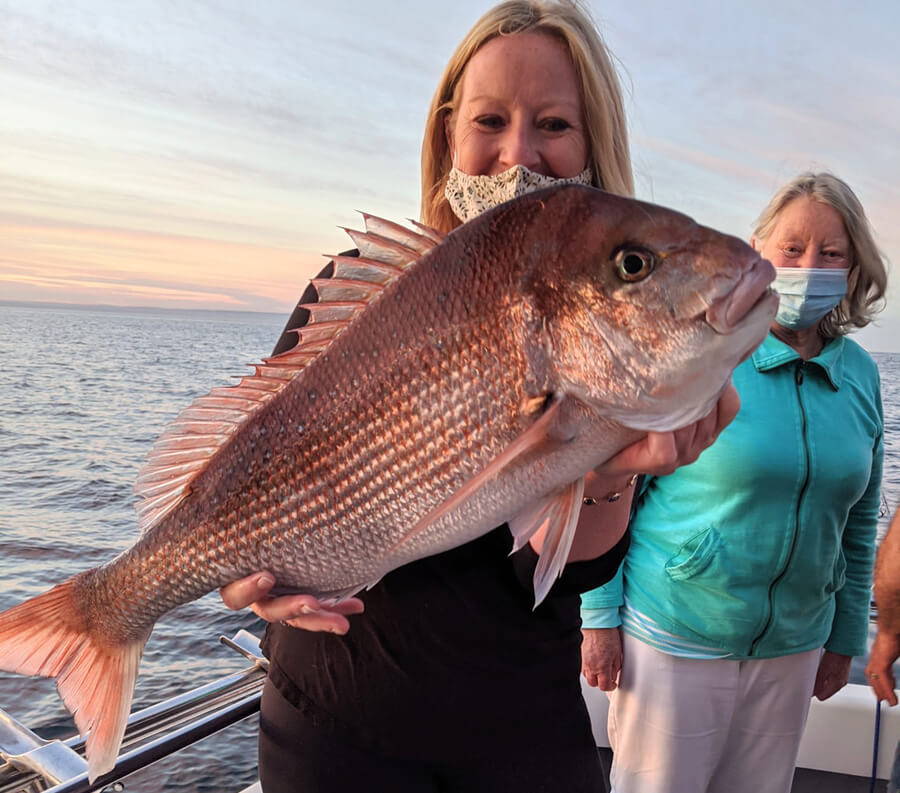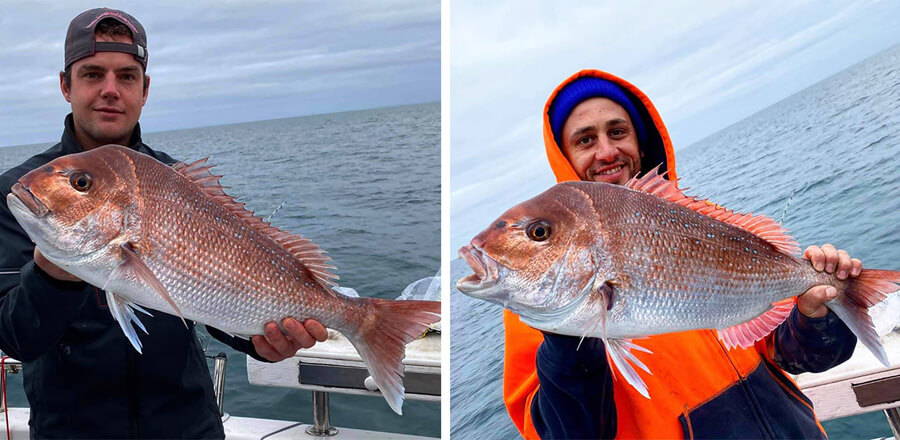 Rob and Dylan Mizzi from Sharkmen Fishing Charters have had some cracking sessions on the snapper this week with their customers.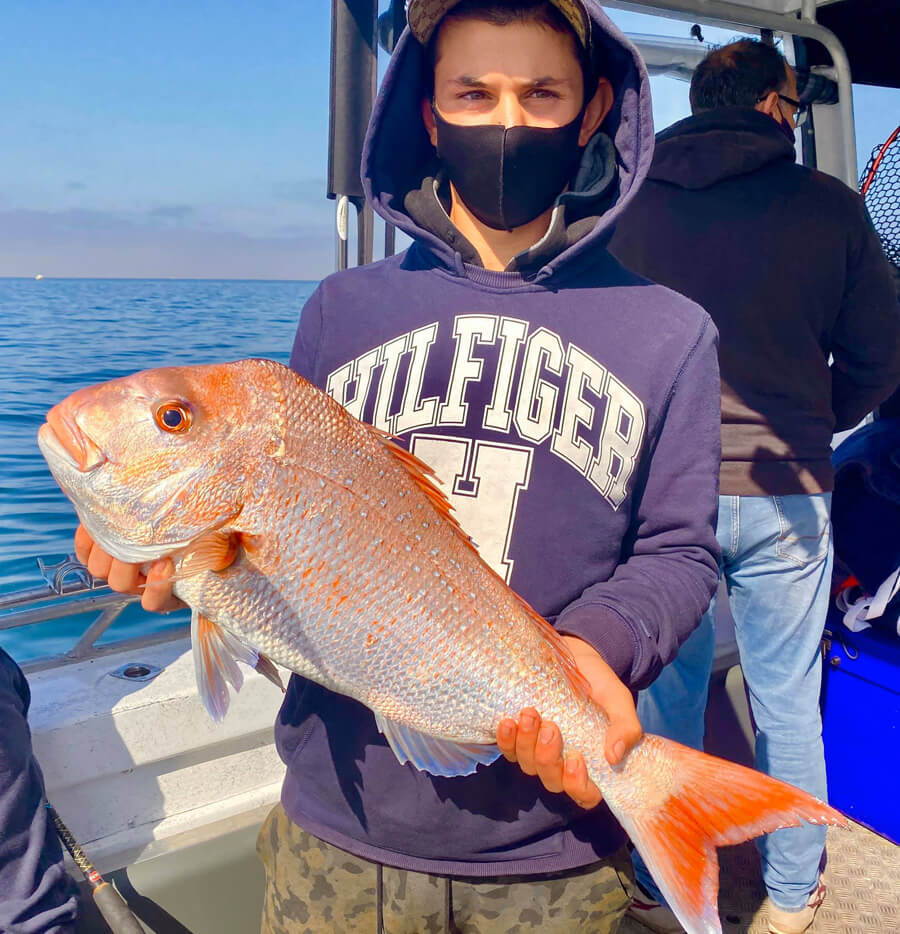 Jayson Turner from Pro Red Fishing Charters has been having a blast on the Port Phillip snapper this past week with his customers.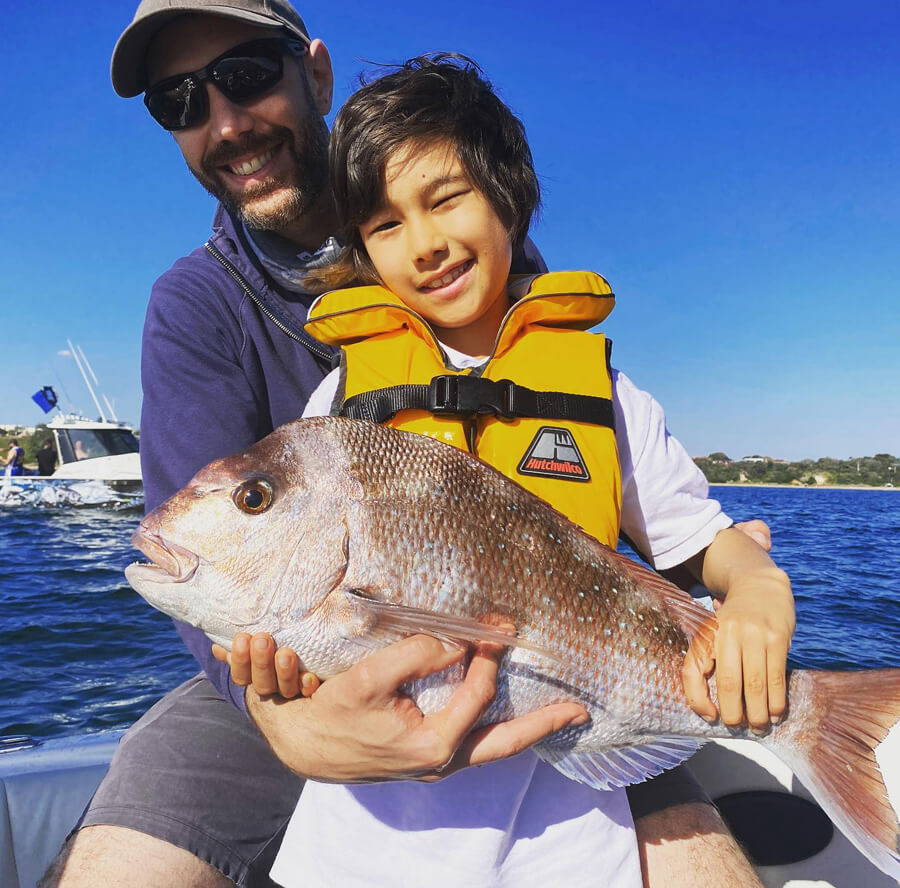 Matt Cini from Reel Time Fishing Charters had Adrien and Antoine on board to catch some nice PPB snapper this week and weren't disappointed.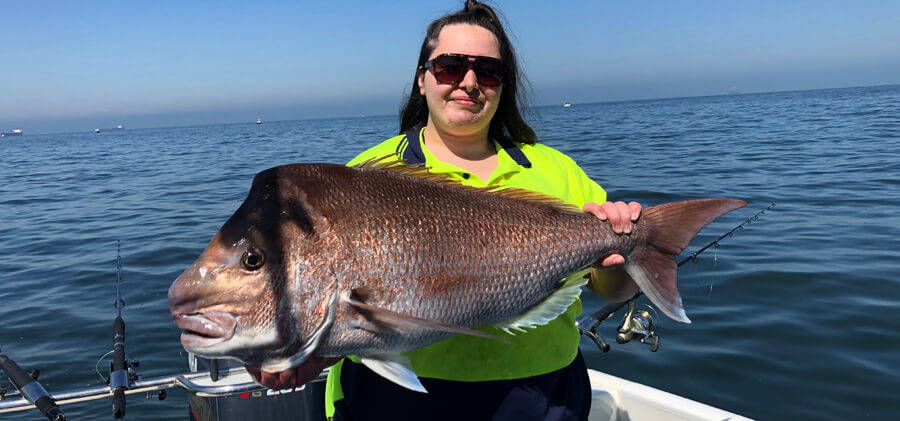 Natalie Farrugia with a ripper 9.4kg snapper caught out from Altona on Monday.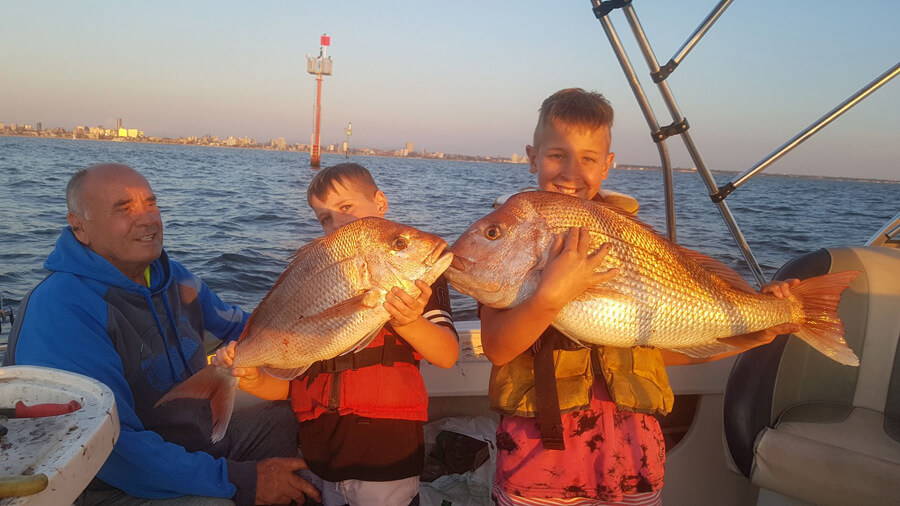 Chaz, Tommy and Pa fished off Williamstown and caught some fantastic snapper weighing 4.1kg and 7.8kg.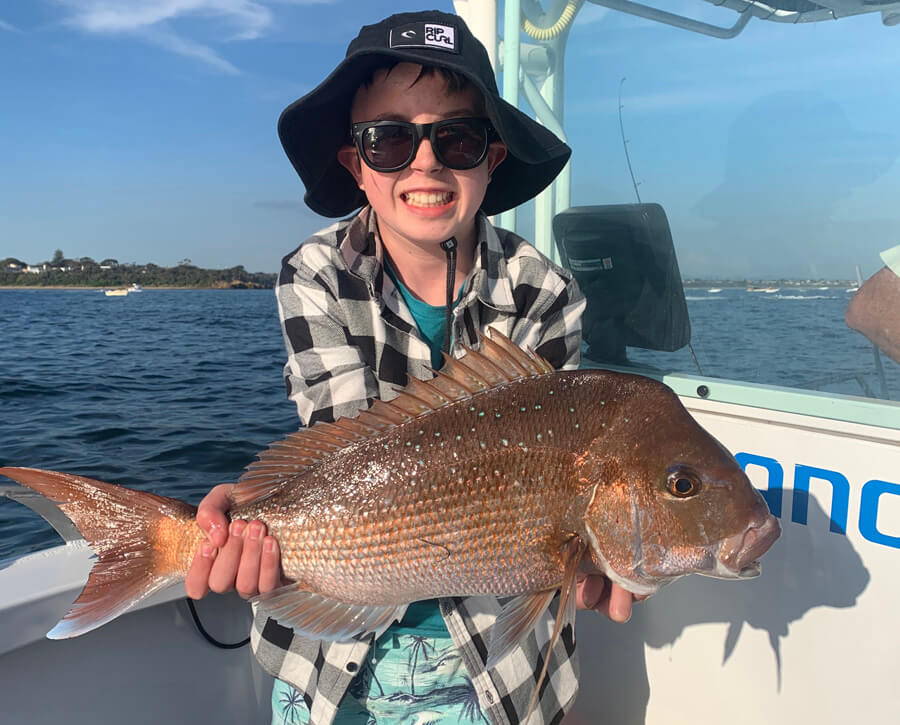 Luke Connolly with his first snapper caught off Black Rock in 6 metres of water using a 4in plastic in Nuclear Chicken colour.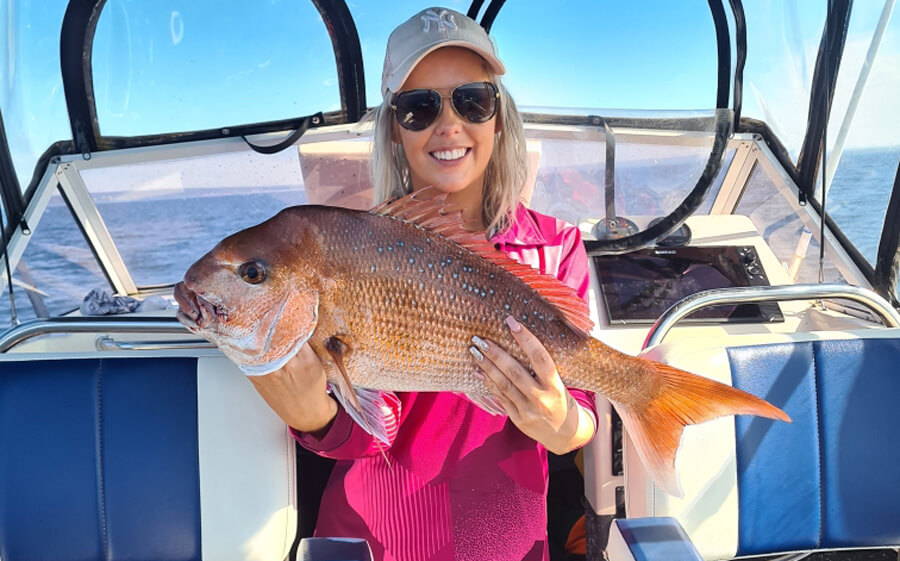 Madiy O'Loughlin with a ripper snapper caught in 8 metres of water off Black Rock using silver whiting for bait, great fish Madiy well done!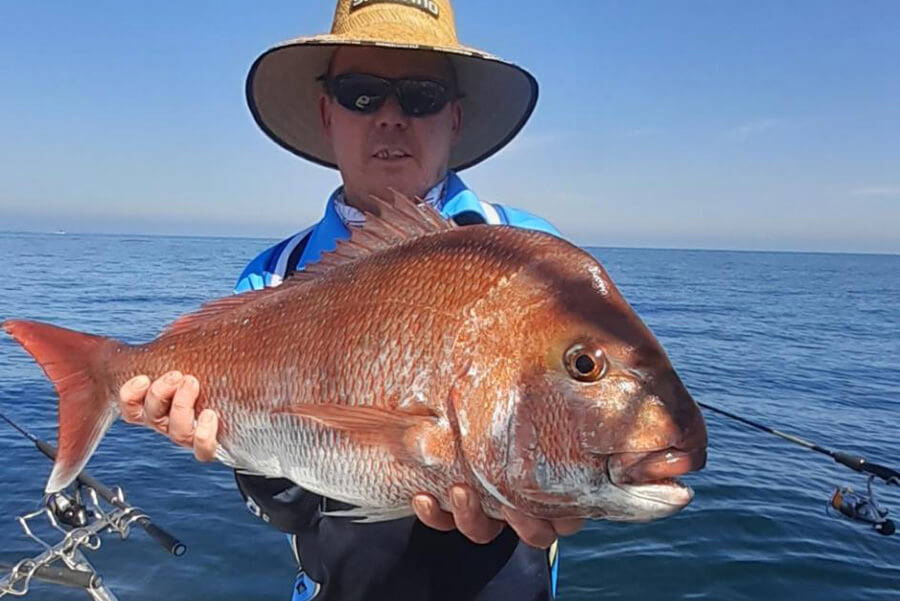 Craig with a beautiful snapper caught out from Mordialloc in 16 metres of water.
Ashley D'Costa caught a nice snapper fishing from Mordialloc Pier.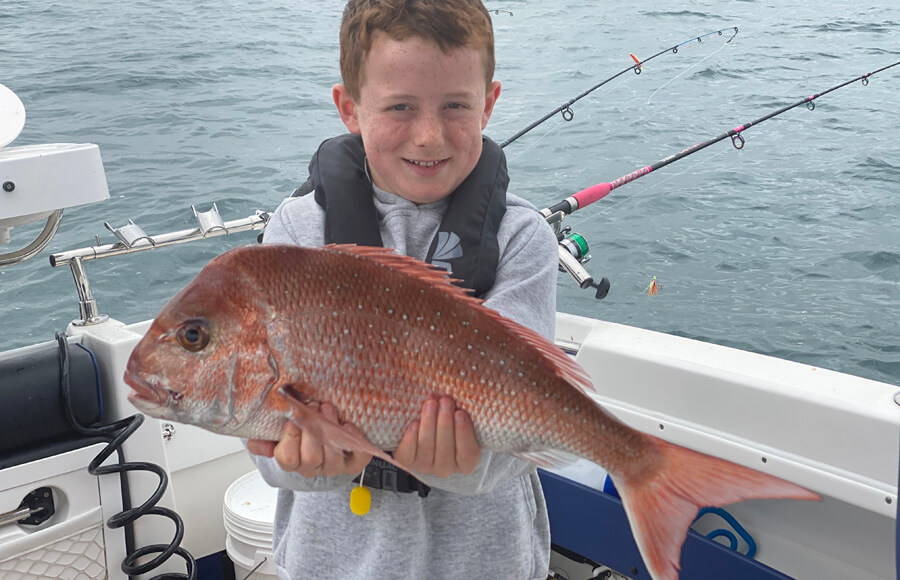 Young Jackson with his first ever snapper caught off Seaford on Sunday while fishing with dad using pilchard for bait. Great fish Jackson!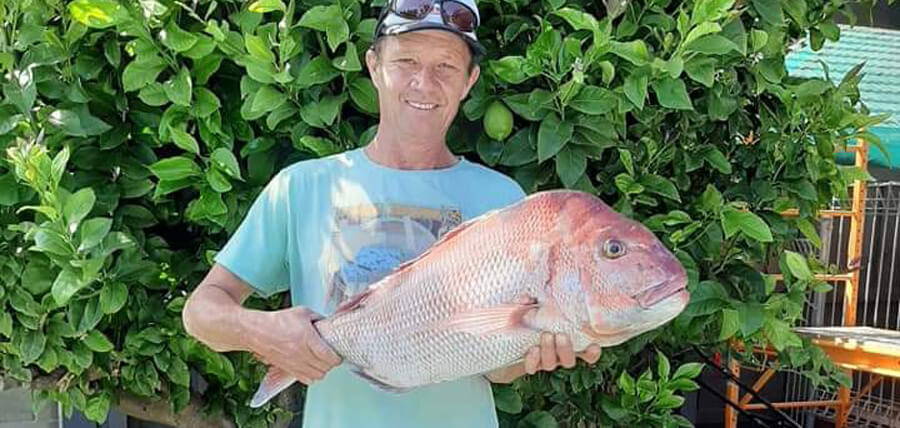 Russell Smith with a nice 6kg snapper caught out from Seaford in 16 metres of water.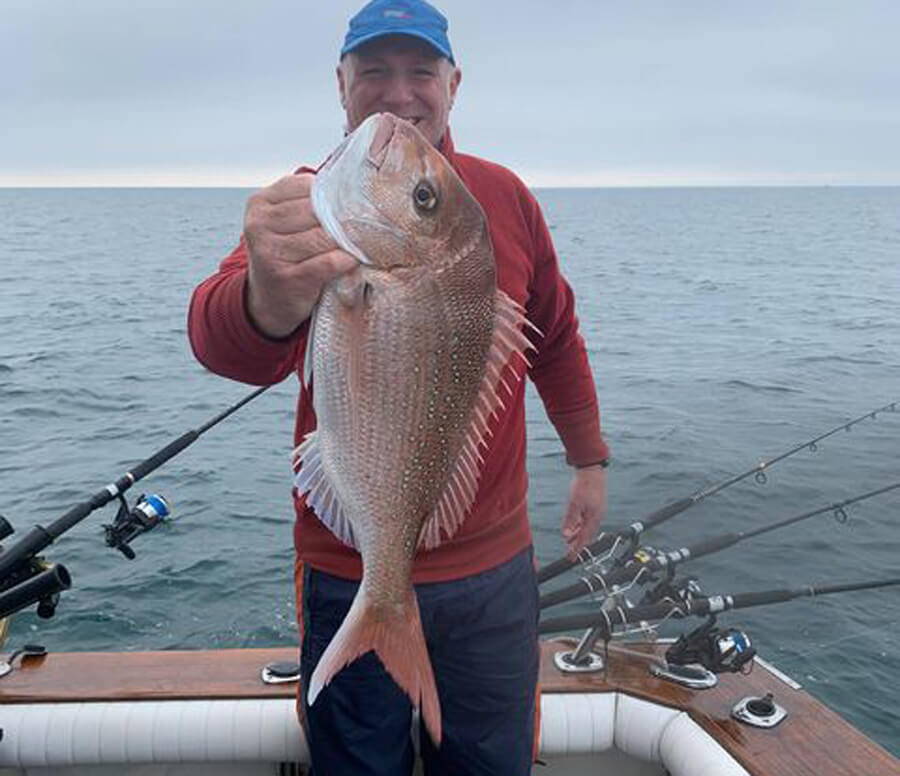 Pat with a fantastic snapper caught off Frankston in 21 metres of water.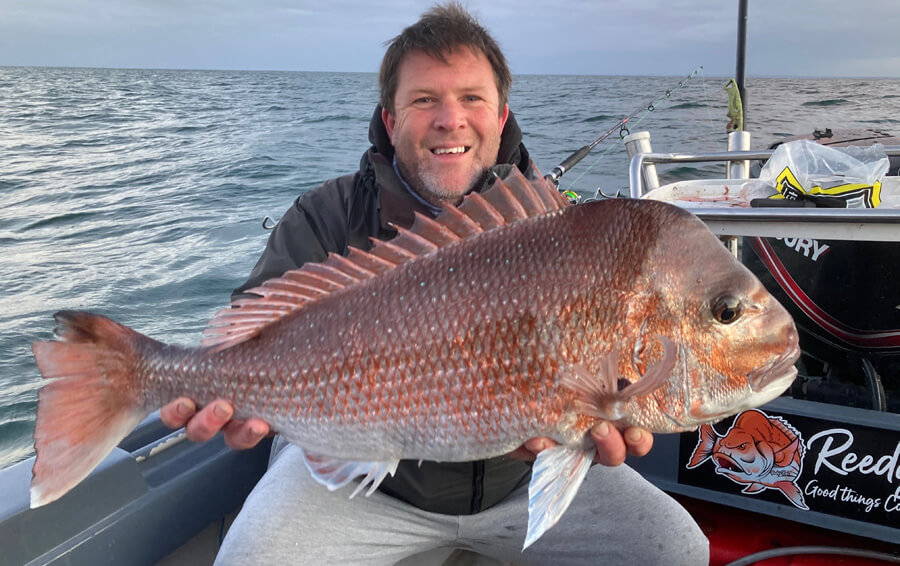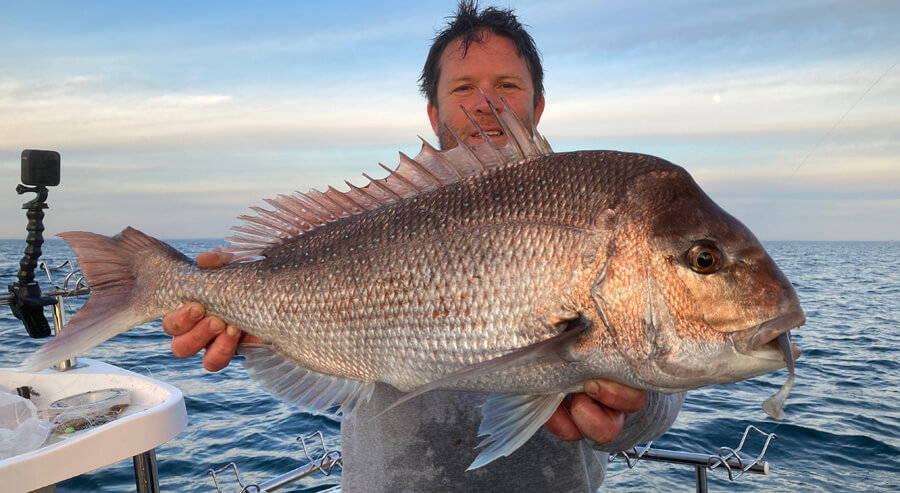 Brett Reed has had a number of sessions on the snapper this past week fishing out from Frankston, Mt Eliza and Mornington with some cracking fish caught in depths from 7 metres off Frankston to 18 metres off Mornington.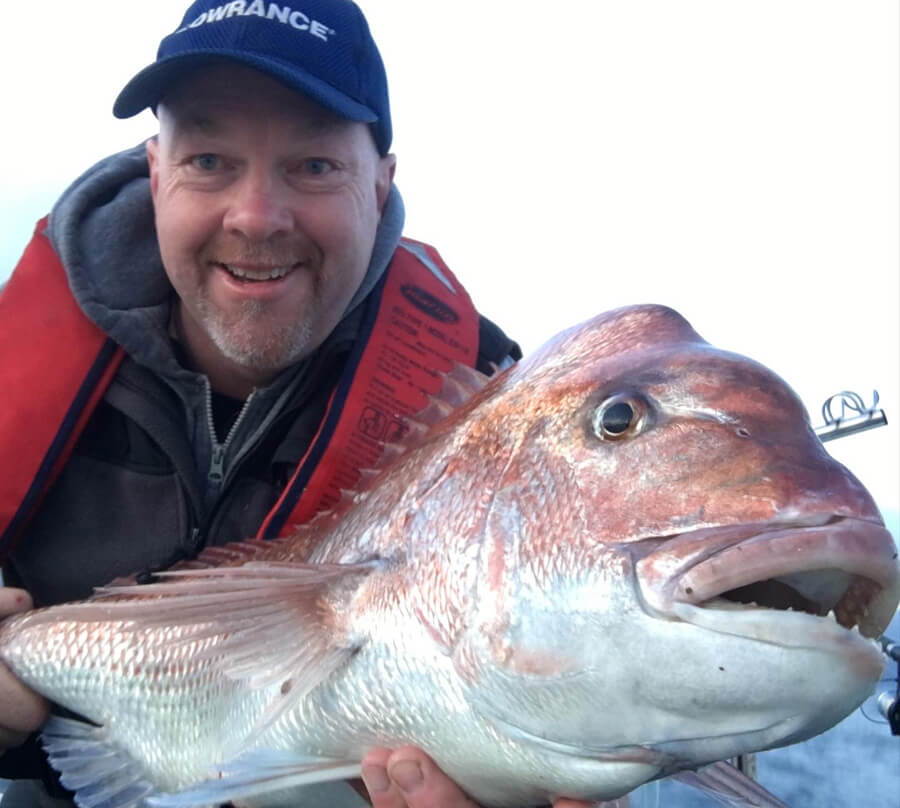 John Anderson with a ripper snapper caught off Mt Eliza in 18 metres of water using fresh squid for bait.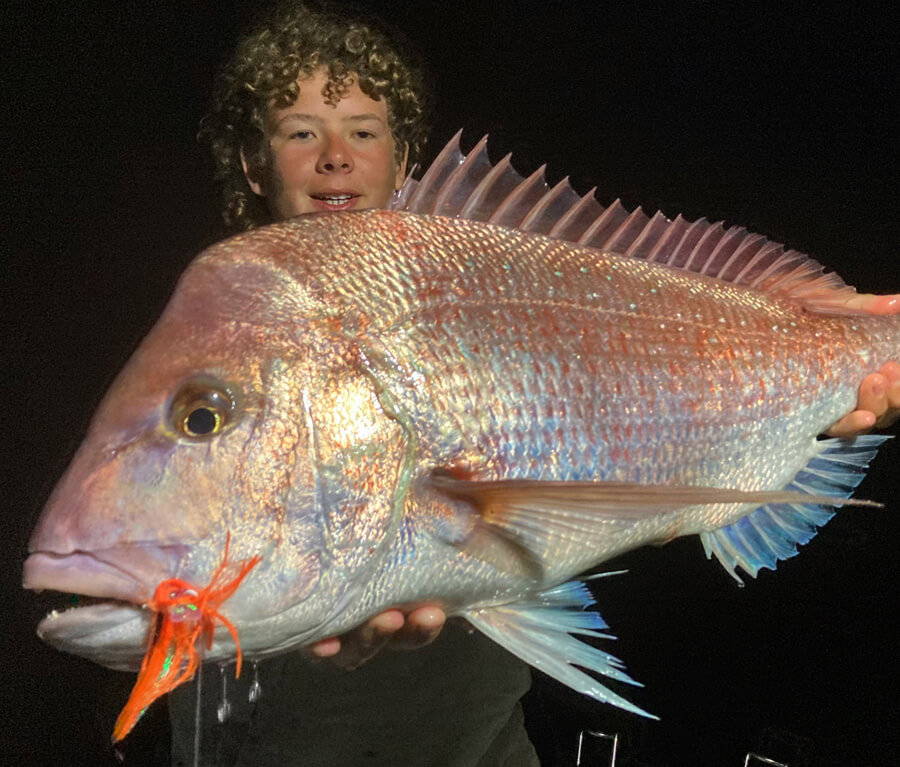 Staff member Marlon Blackford landed this cracking snapper off Mornington in 18 metres of water on a silver whiting head on the Reedy's Ultra Rig in scallop colour.
Staff member Dan Arapakis fished out from Mt Martha in 18 metres of water and managed some nice gummies.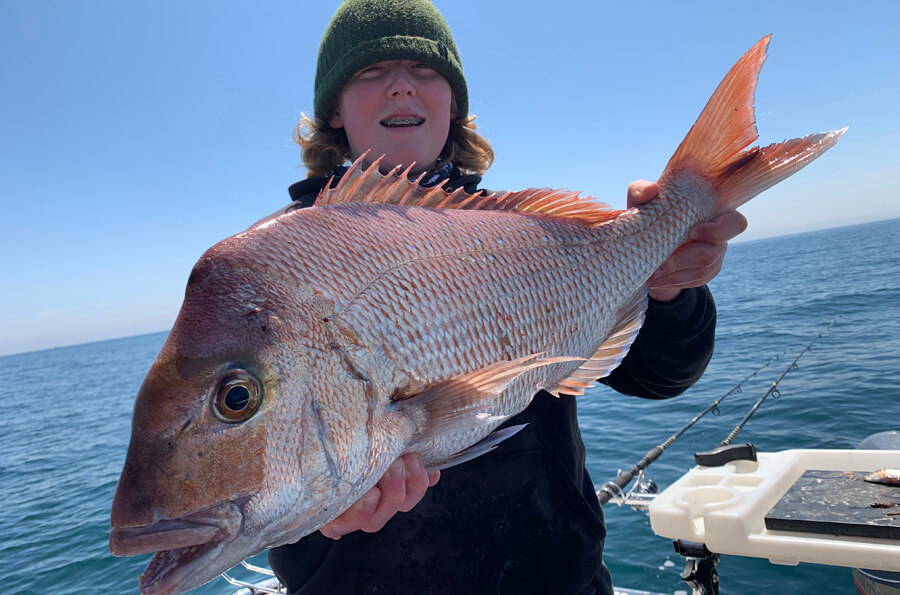 Jake with his first snapper for the season caught on silver whiting out from Mornington, well done mate!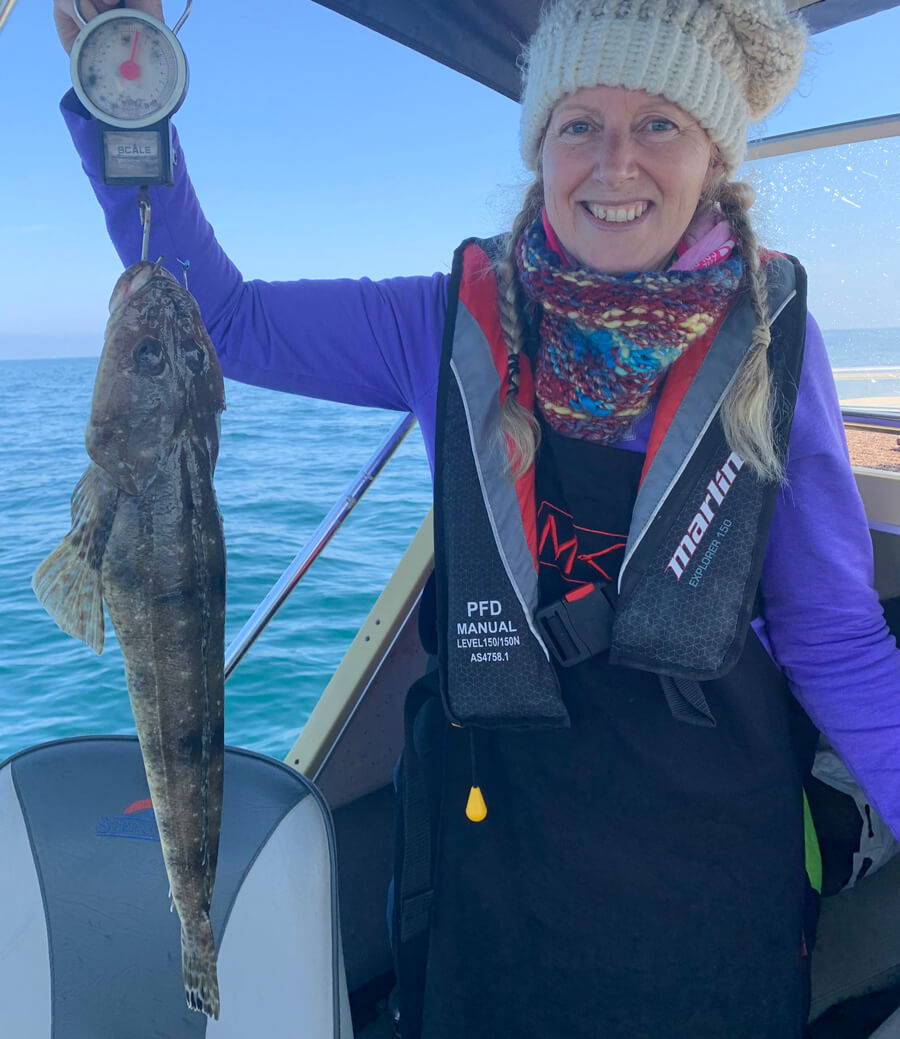 Cristine caught this nice flathead while fishing out from Mornington fishing with Greg Torpy.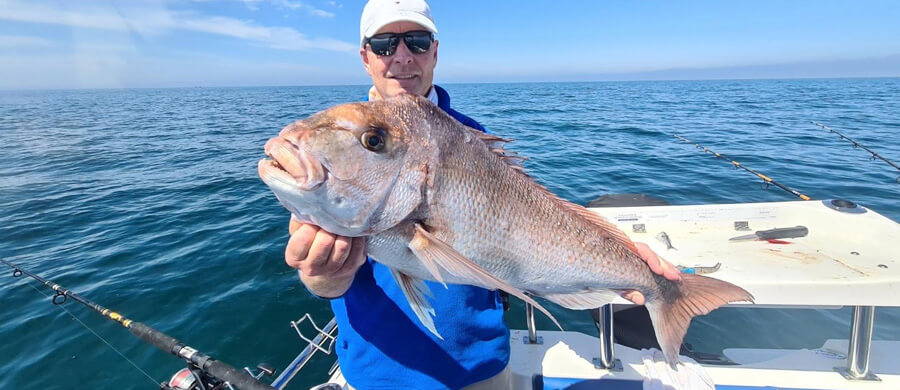 Clint Hooper caught some lovely snapper between 2 and 6 kilos fishing out from Mornington in 21 metres of water during the tide change.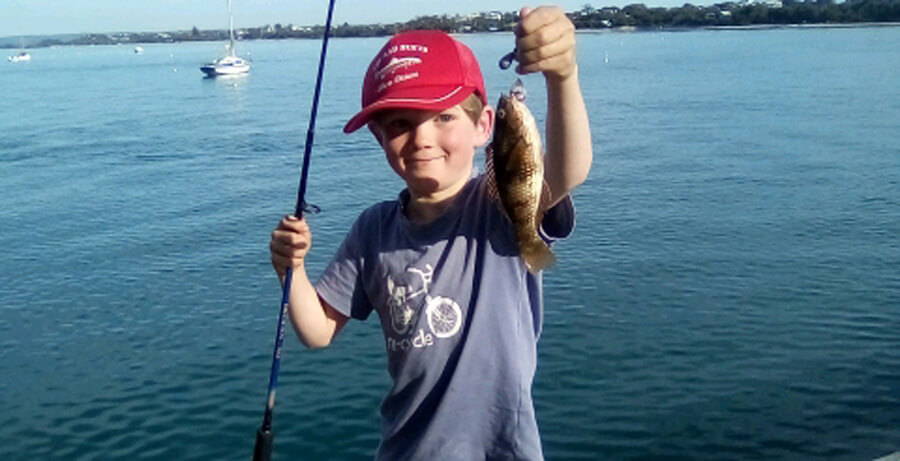 Monty had a ball catching and releasing 20 wrasse in a fun session at Blairgowrie pier.
13yo Max McIntosh caught this ripper squid fishing the Portsea pier on Thursday. One of 6 caught plus 1 octopus. Great catch mate thanks for sharing!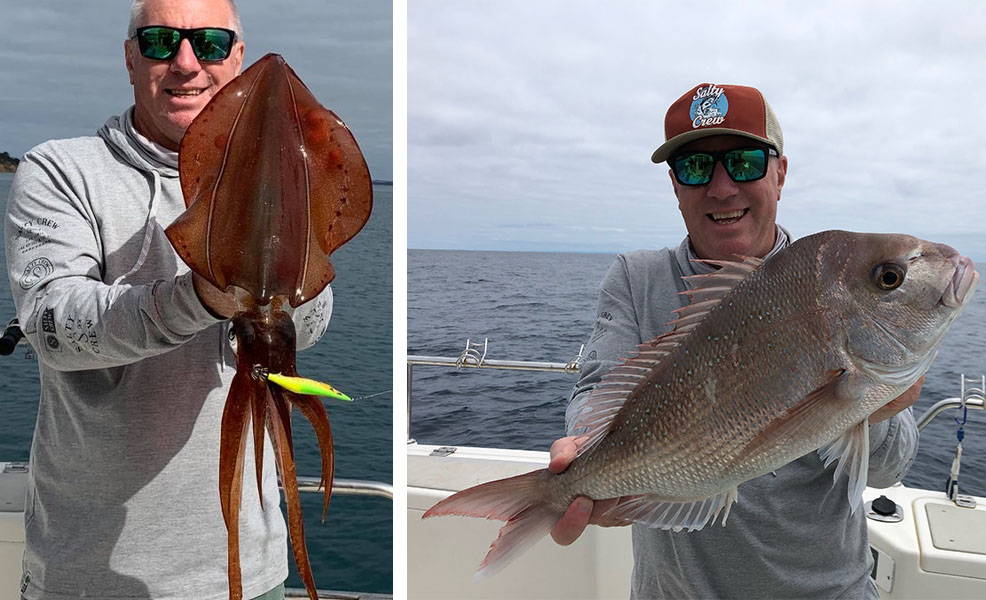 Staff member David Kramer gave the new Clicks Squid Jig Color SH08 a workout on the squid off Portsea and also managed to catch a nice snapper later that day.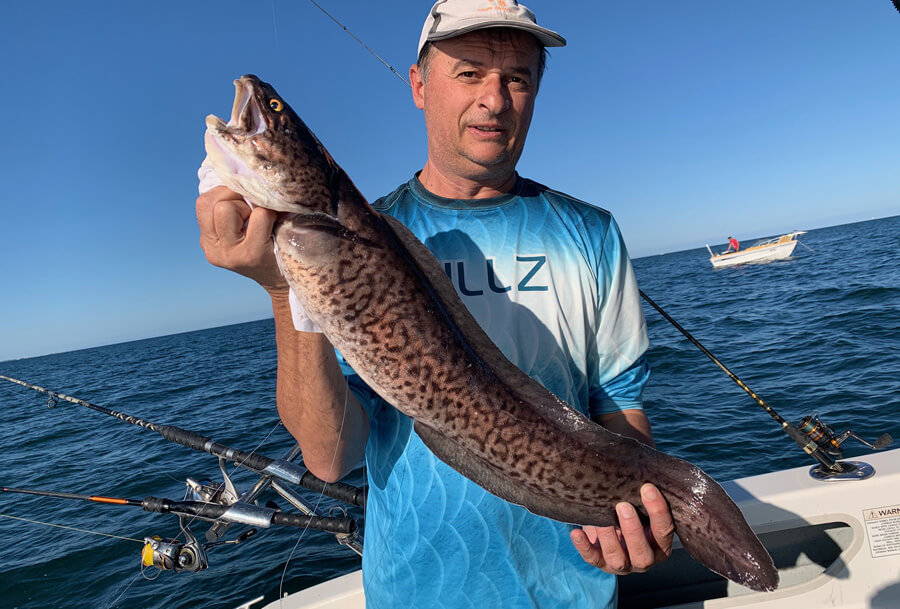 Tibby Flora with a monster rock ling caught on a pilchard fishing the old Portarlington channel.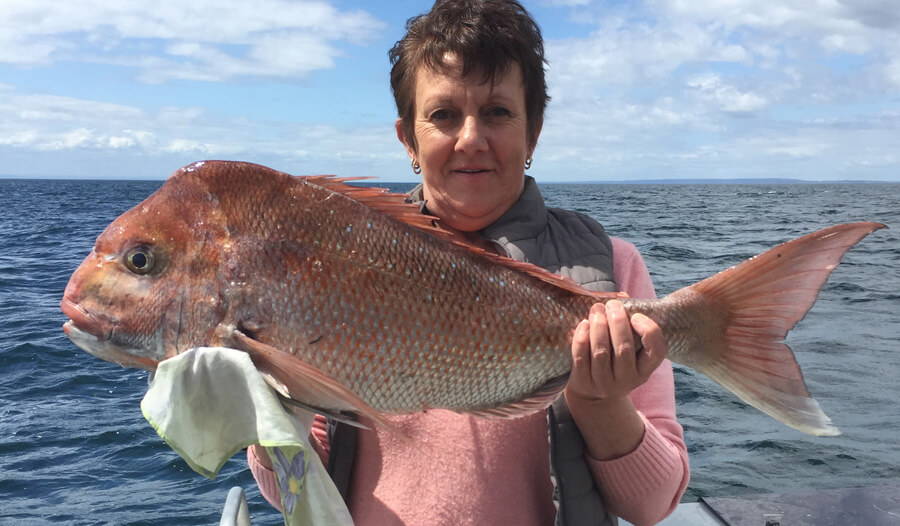 Cindy caught her first ever snapper of 5.5kg fishing off Portarlington in 20 metres of water.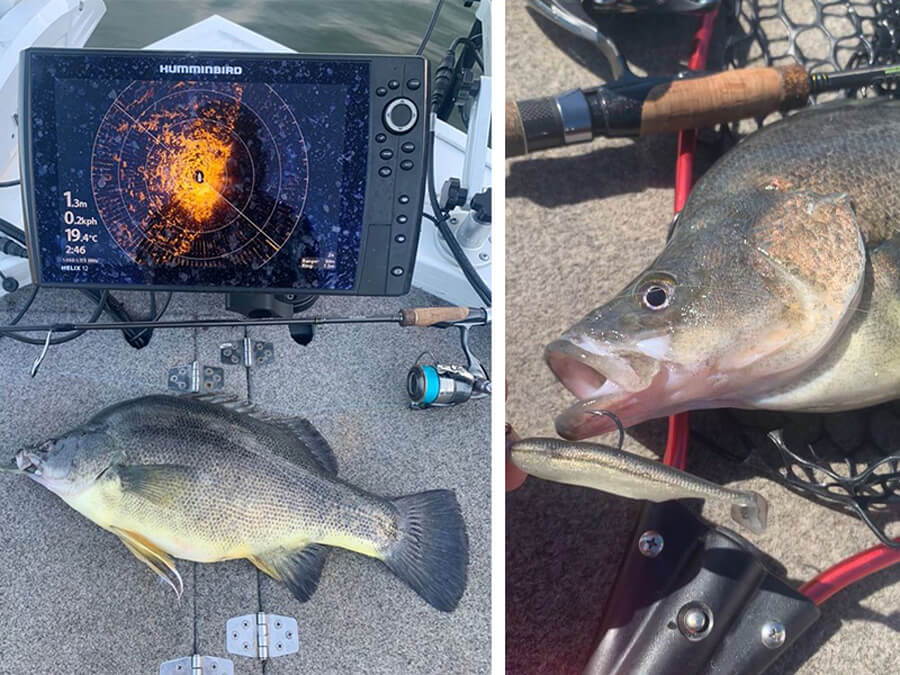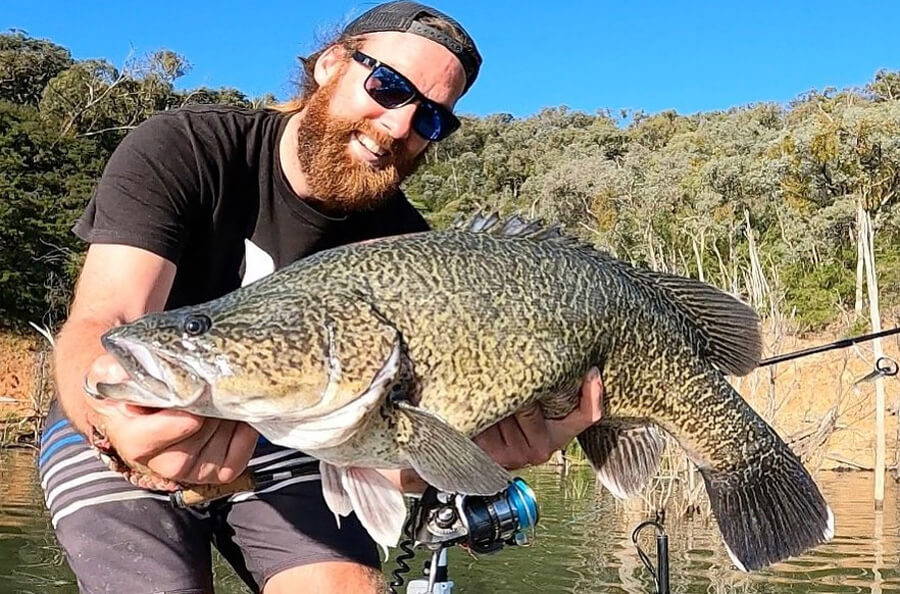 Mitch Chapman headed to Lake Eildon this week to test his new sounder and smashed the yellas on Biwaa soft plastics and also managed a nice Murray cod.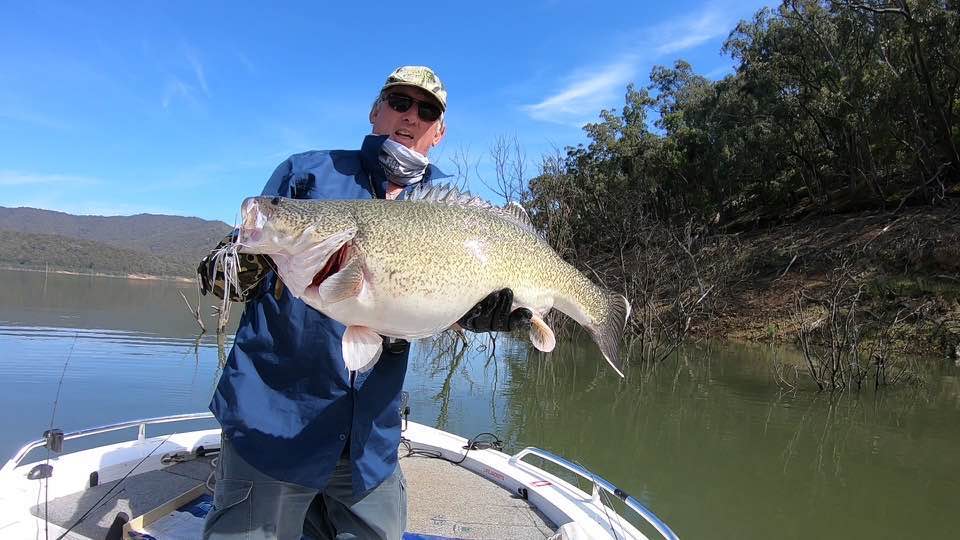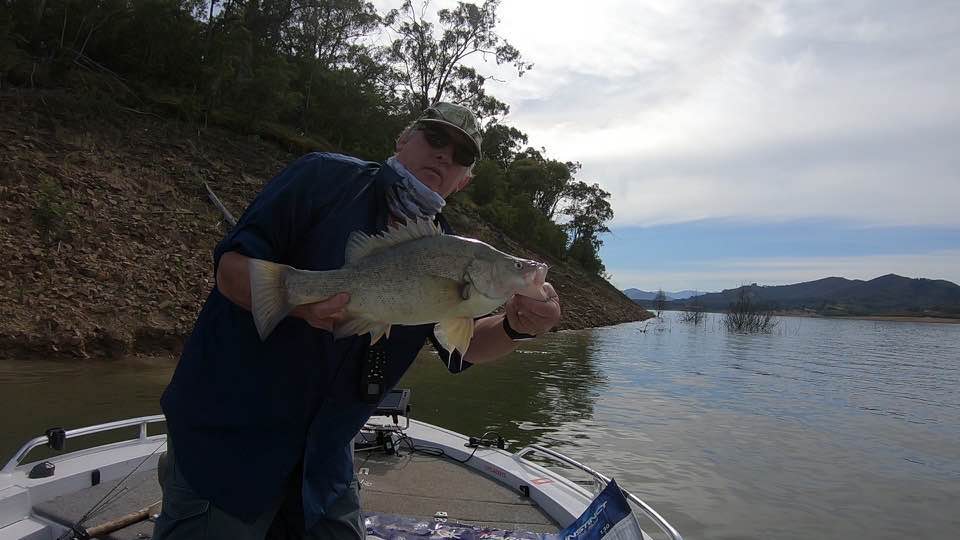 Stephen Vidler managed some football sized yellow belly and a cracking Murray cod fishing Lake Eildon on Monday and Tuesday this week.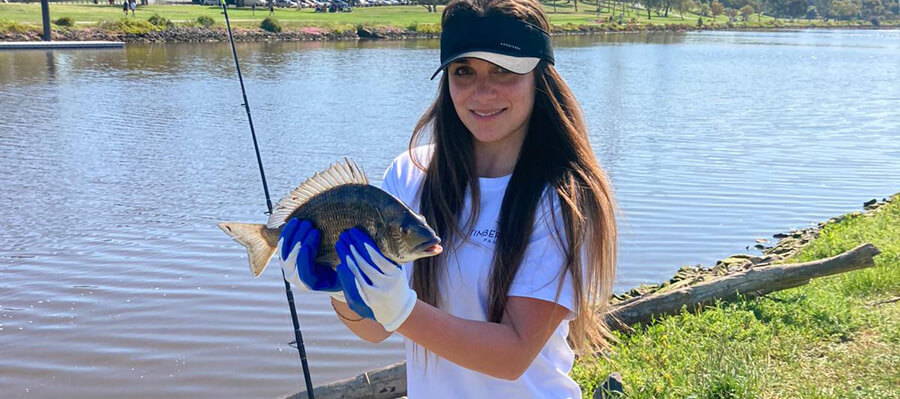 Sarah Charmand with a solid bream caught from the Maribyrnong River, well done Sarah.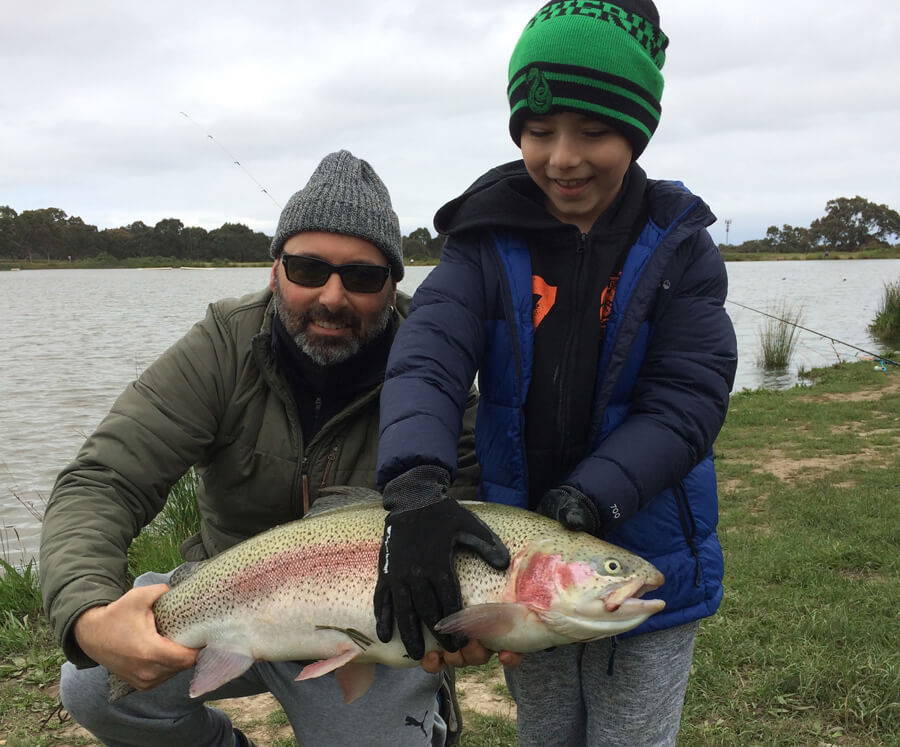 7yo Leon with a stonker rainbow trout caught at Yarrambat Lake on the weekend.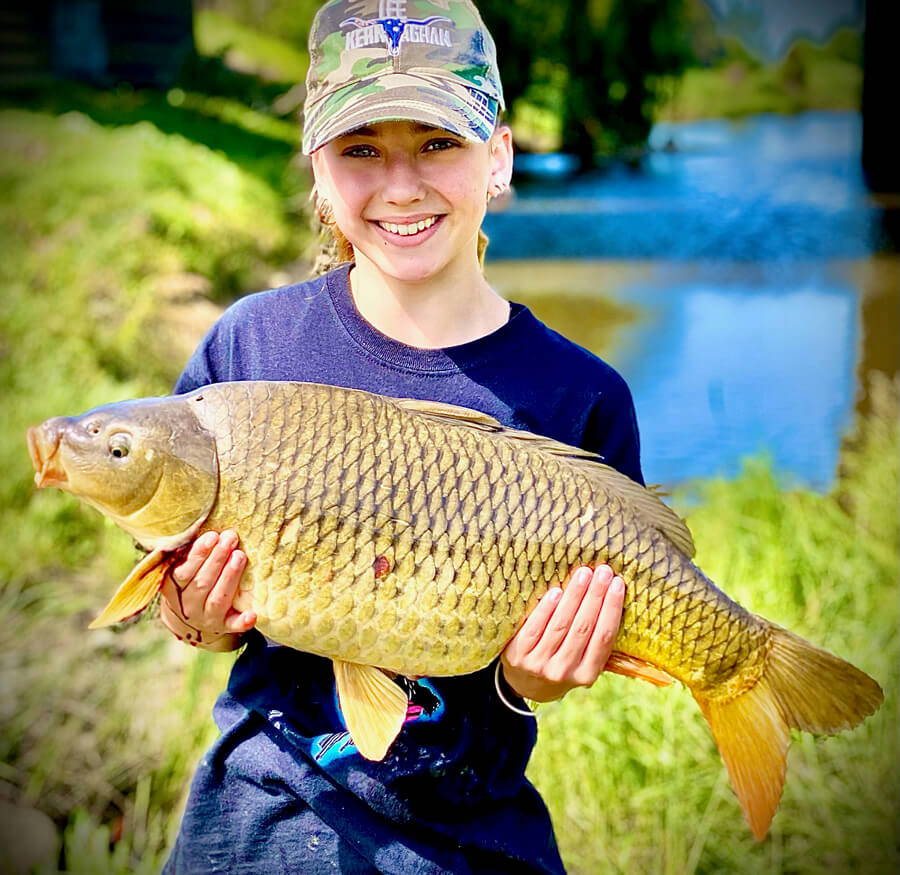 Meckenzie Farrer fished with her dad at Dandenong Creek and caught some monster carp just shy of 20lb.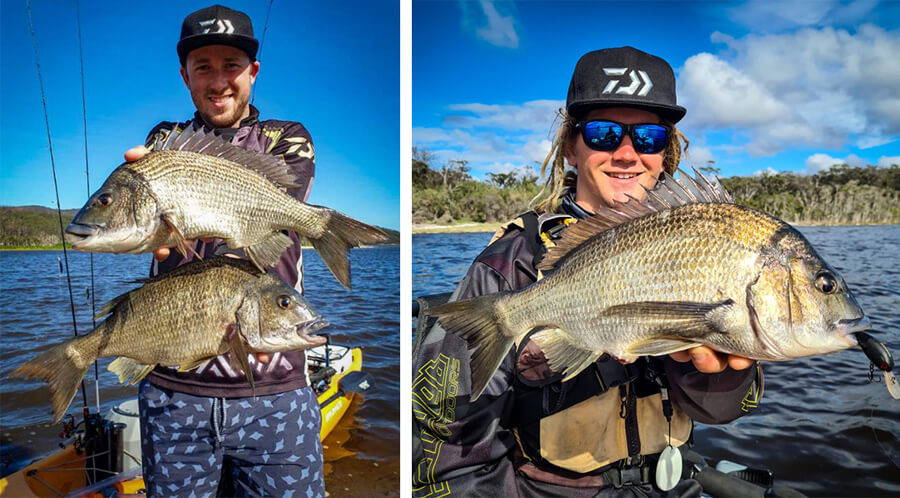 Ben and Tyler Hotchkin fished Bemm River on Saturday and Sunday and managed to catch some beautiful bream to 42cm a few nice flathead and some tailor.
Mitch Jones fished Lake Tyers last week as part of the Reel It In competition and had an incredible trip catching dusky flathead to 97cm using 7 inch BaitJunkie Jerk Shads.
IFISH WITH TACKLE WORLD ON TEN BOLD - SERIES 15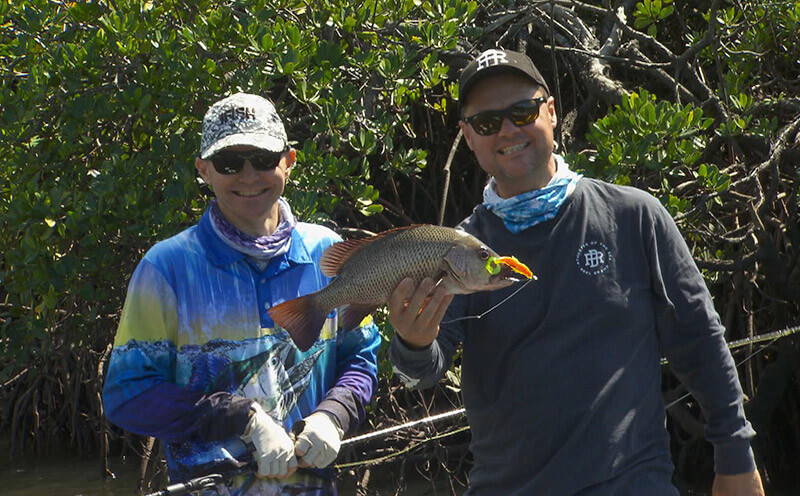 TULLY,
QUEENSLAND
TARGET: BARRAMUNDI
SUNDAY 8th NOVEMBER 2020 on 10BOLD at 5pm
Come along on an epic journey around the country as we hook up with some of my mates from TackleWorld Australia. Whether you like jacks amongst mangroves or barra from a dam, red delights from the deep or sweet specials from the shallows – this weeks episode has you covered!
IFISH WITH TACKLE WORLD ON YOUTUBE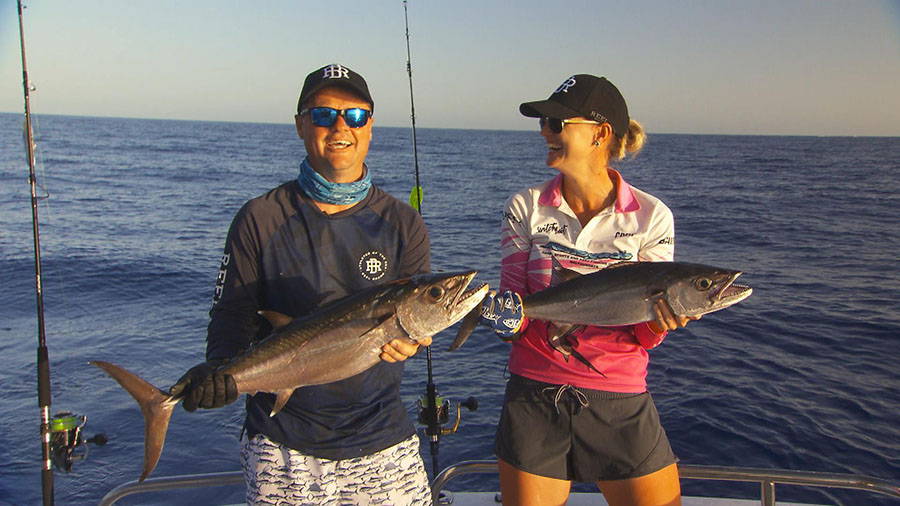 Catch past episodes of IFISH TV on Youtube if you need that fishing fix any time, any where.
TALKING FISHING - C31 - TUESDAYS at 8.30pm
Catch "Talking Fishing" on Melbourne's C31 TV (CH44) at 8.30pm each Tuesday night. Staff members David Kramer and Adam Ring together with Steve "Trelly" Threlfull host Australia's only "Live to Air" fishing television program at this prime time-slot. Put Tuesday night's at 8.30 away in your weekly diary of TV shows to watch!
Dr. Seuss invented the word "nerd."

Good Luck with your fishing and stay safe on the water,

The TEAM at Tackle World Cranbourne & Mornington