Shaun Furtiere from Think Big Fishing Charters had Will and co on board last week and landed a nice feed of snapper fishing Western Port.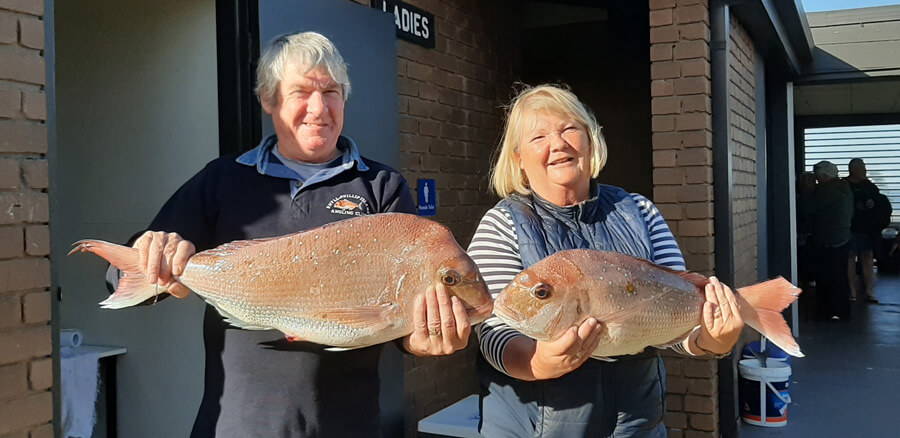 Sam and Debra fished the Rhyll-Phillip Island Angling Club's weekend competition and each won the Senior Heaviest Fish awards.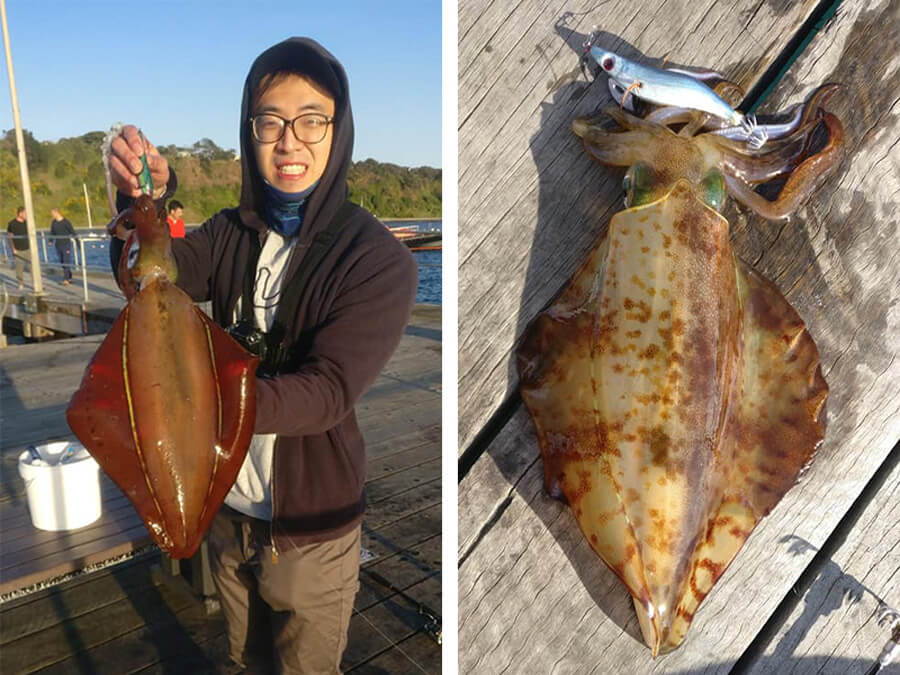 Joshua Chao fished Flinders Pier last week and landed some fantastic squid.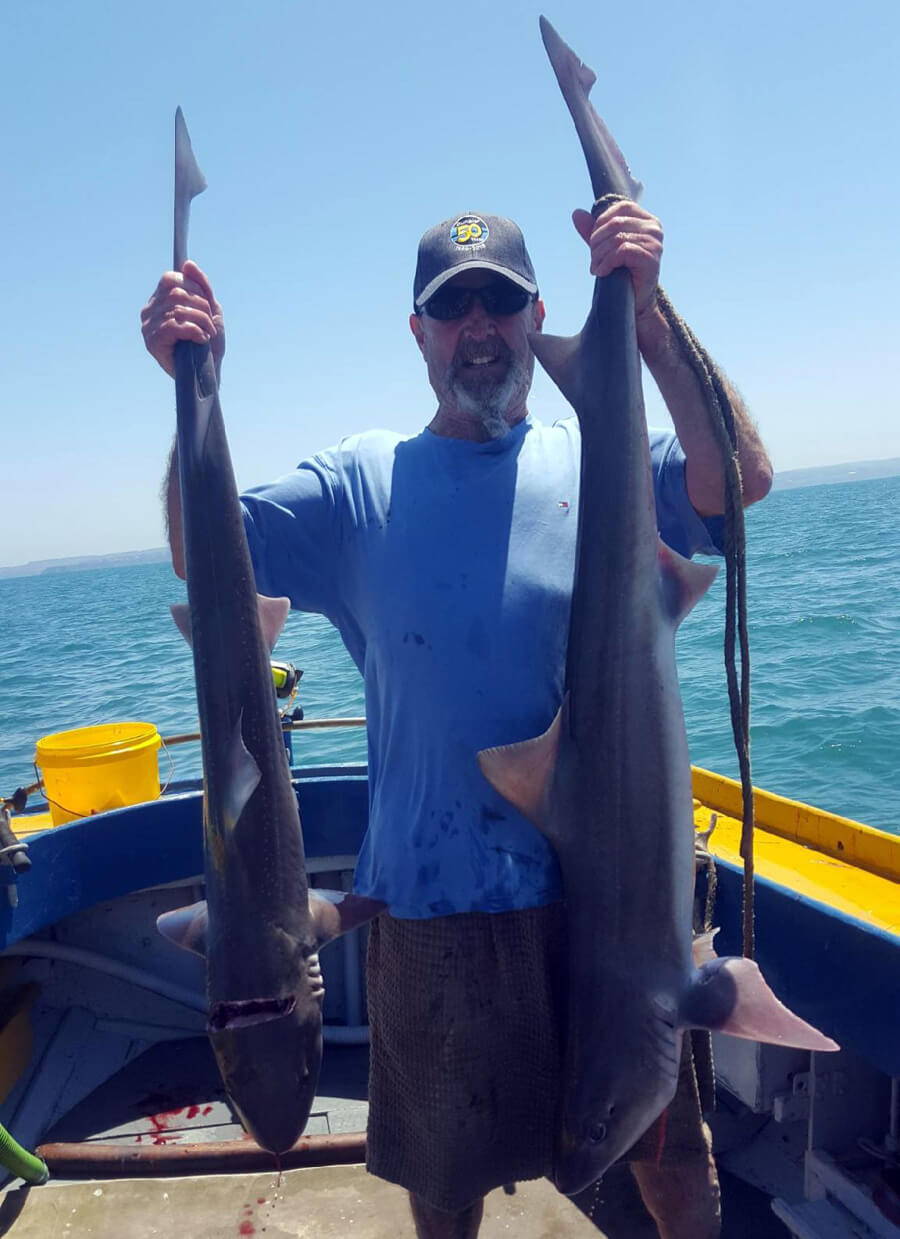 Sean with a couple of fantastic gummies caught out from Shoreham near the channel last week during the change of tide.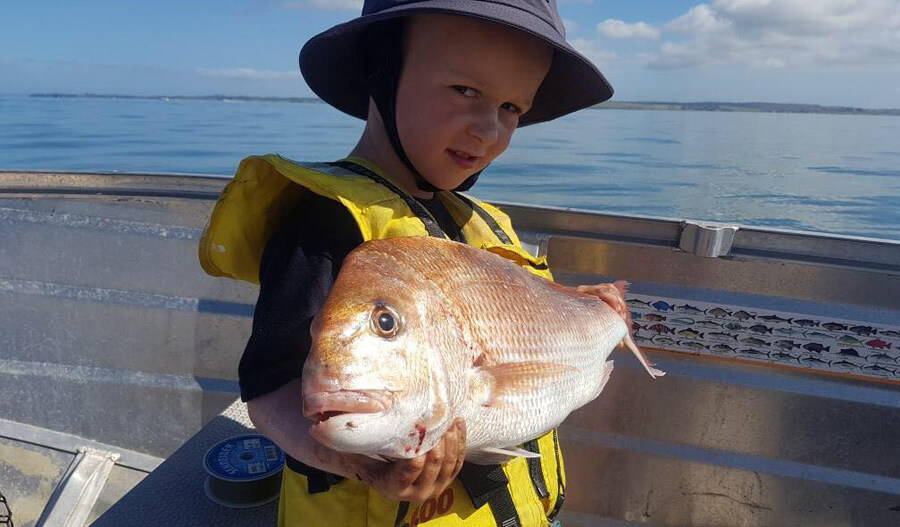 Bodhi Johnston is on holidays from NSW and caught this snapper out from Rhyll on Sunday. Well done mate!
Young Alex with his PB gummy caught out from Hastings on Saturday afternoon using squid for bait. Fantastic fish Alex well done!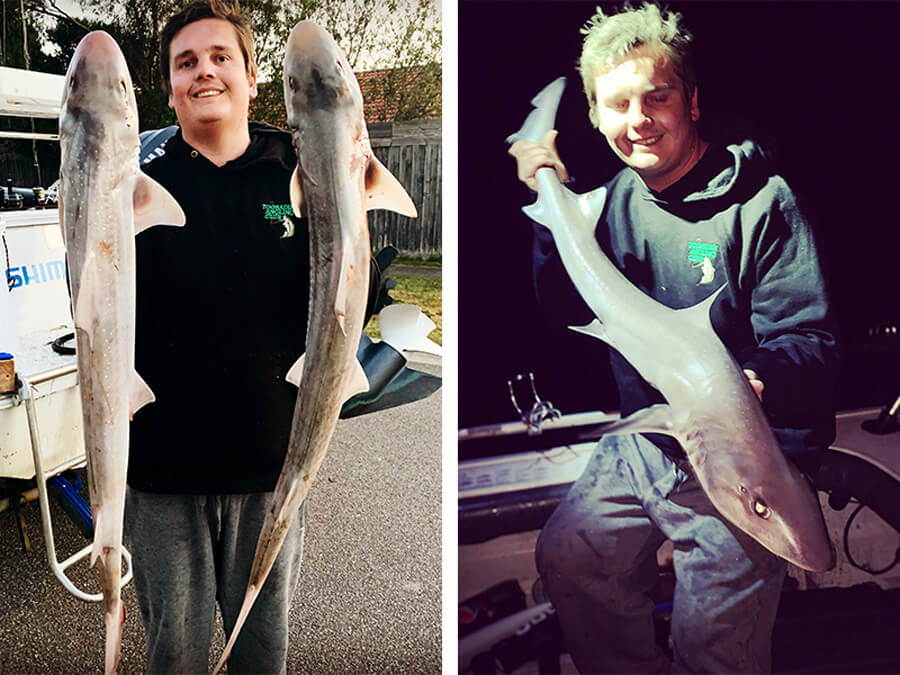 Chris Preston and Peter Miller fished Lysaughts last week and managed 2 gummies at the end of the run out tide using fresh yakka and trevally chunks.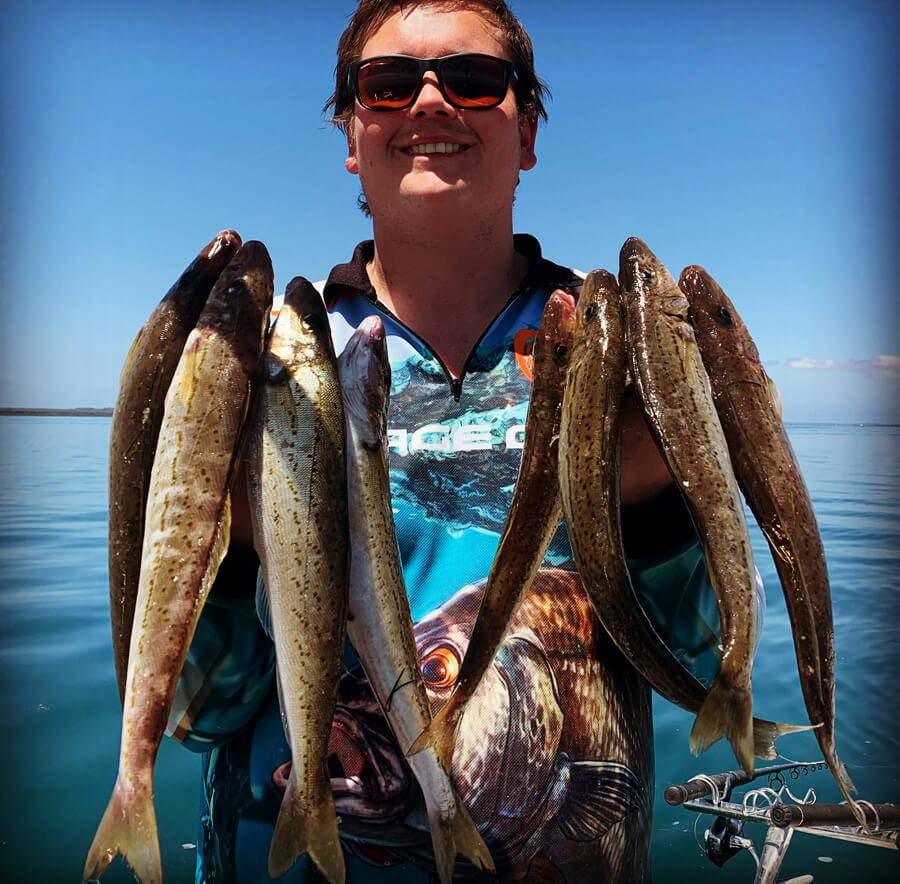 Chris Preston fished Middle Spit this week in 9.5 metres of water and landed half a bag of whiting all around the 40cm size using pipi for bait on the run in and start of the run out tides.

Guy Lucas found some kingfish hanging around near Joe's Island and managed to hook and land one on whiting for bait as well as lost one that he couldn't stop.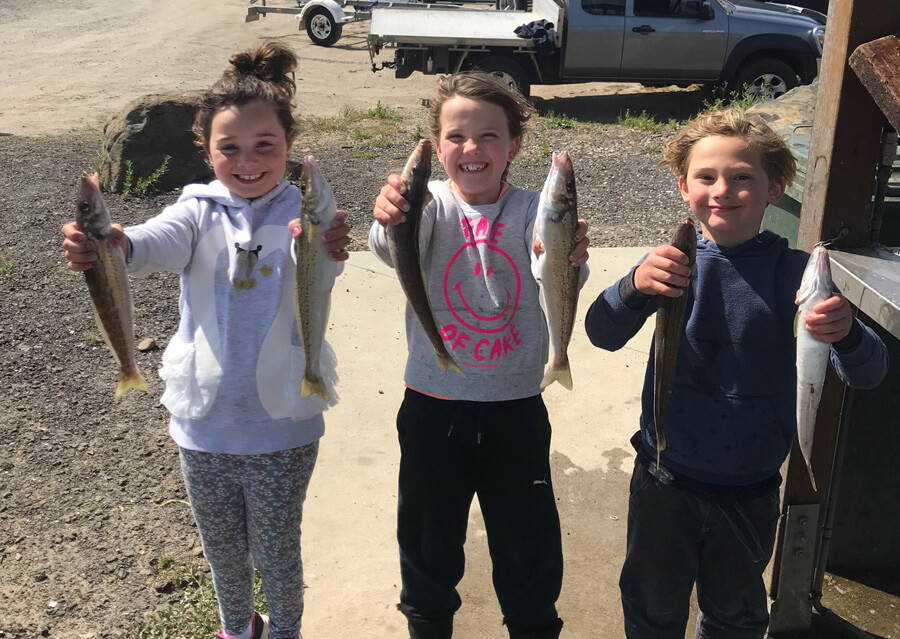 Will, Mila and Grace Mchugh had a ball fishing with dad (Mark) around the Tooradin Channel with 16 nice whiting caught during the run in tide.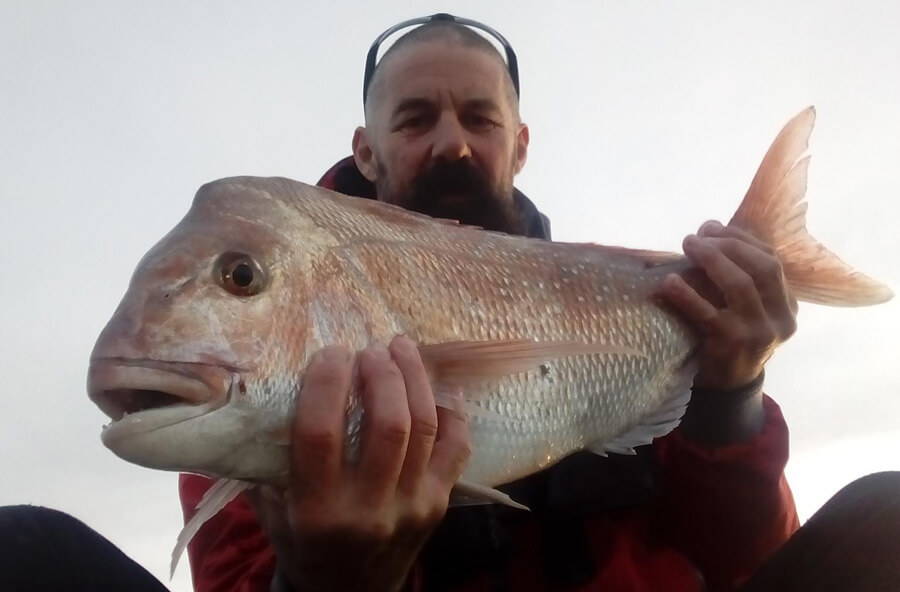 Paul Hilton landed this fantastic 72cm snapper fishing from the yak out from Lang Lang in 3.5 metres of water just before high tide on Saturday. Nice fish mate well done.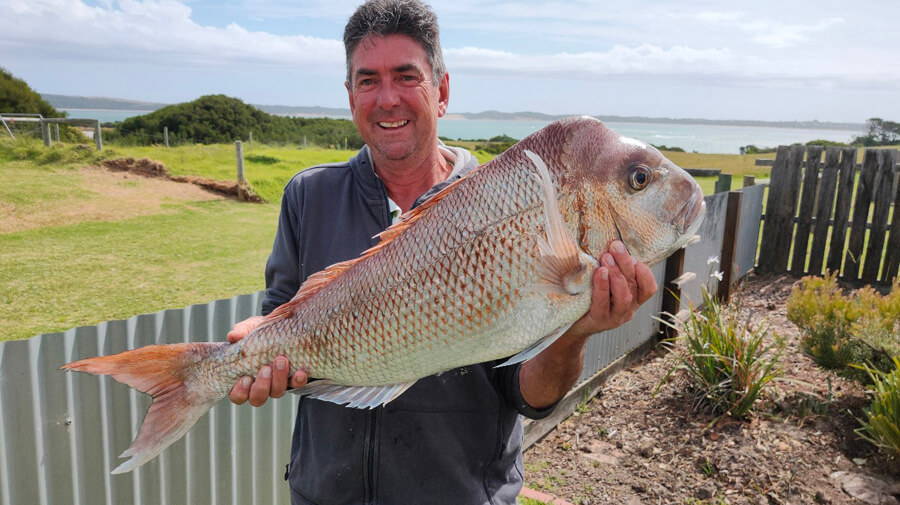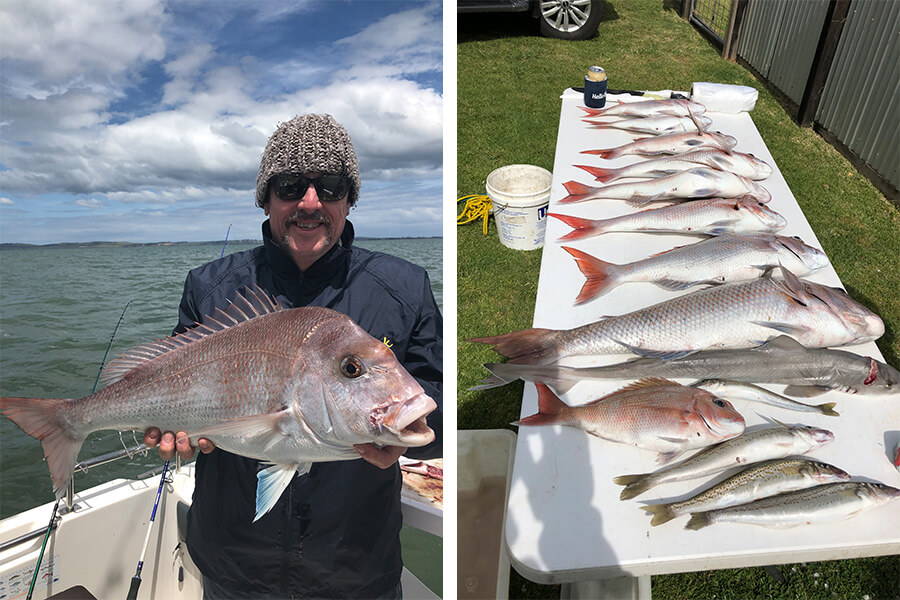 The Berwick Angling Club members had a ripper day in some tough conditions on Saturday but caught plenty of snapper fishing The Corals in 7 metres of water with the biggest snapper going 8.46kg caught by Mick Rushford using fresh squid.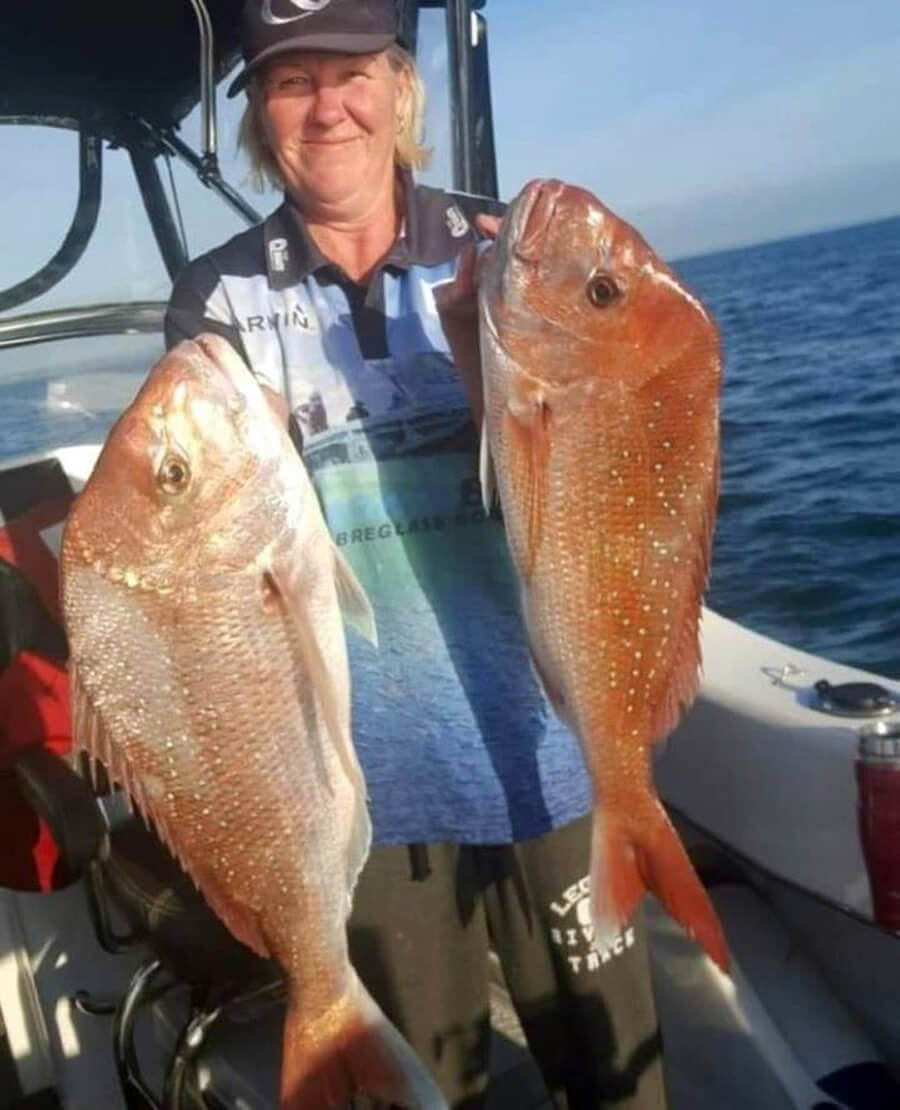 Stretch and Jase got a bag of snapper 3.5kg-6kg at the corals Saturday morning. Squid and salmon were favorite baits.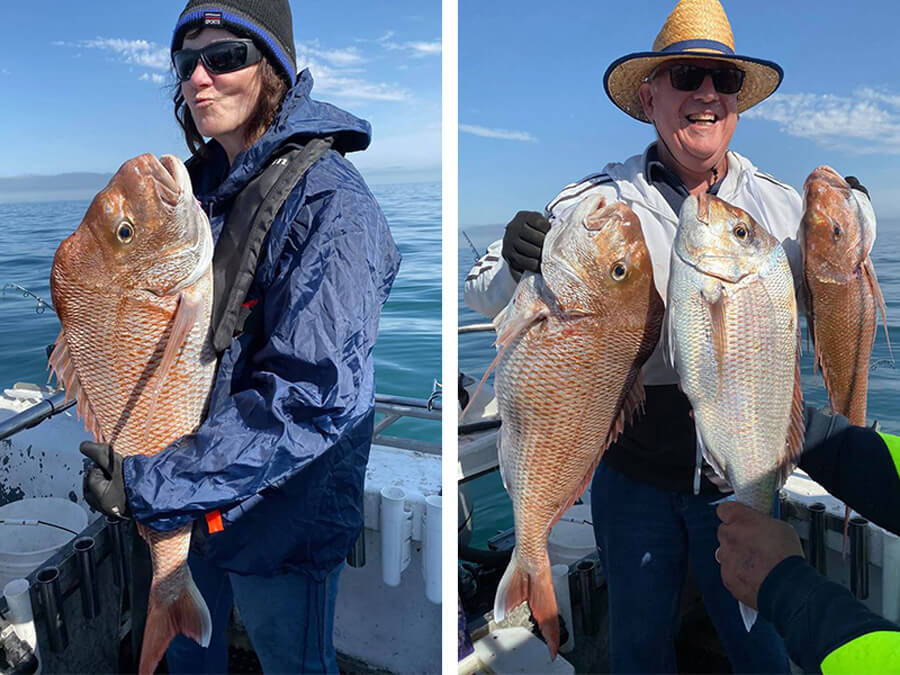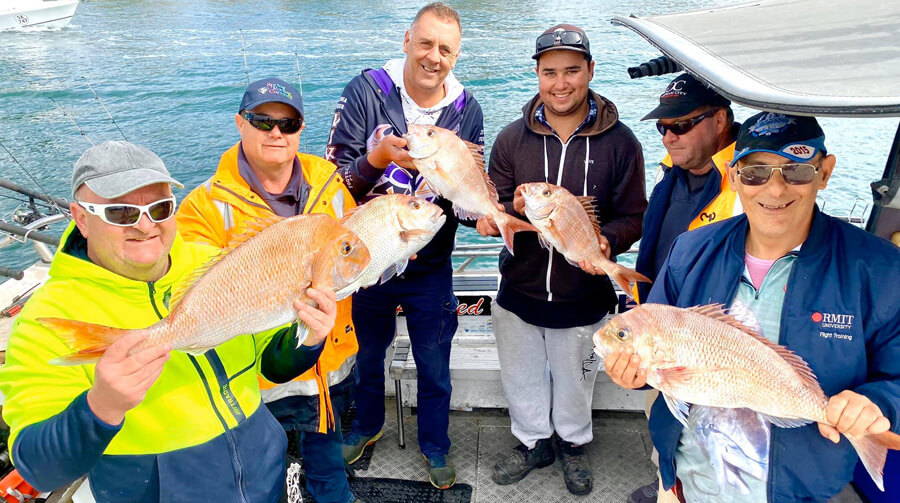 Jayson Turner from Pro Red Fishing Charters had some cracking trips on the snapper over the past week with his customers fishing a number of spots on Port Phillip Bay using Reedy's Rigs.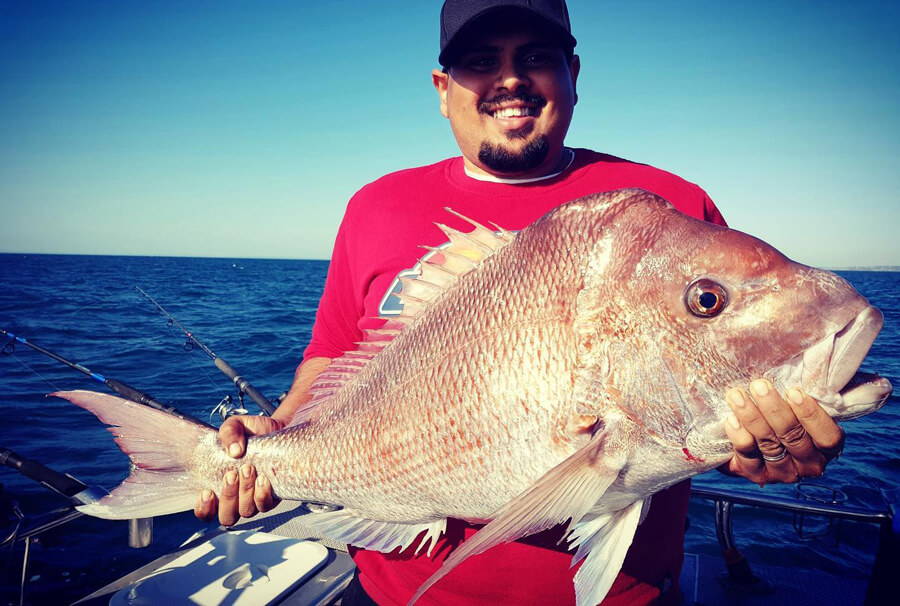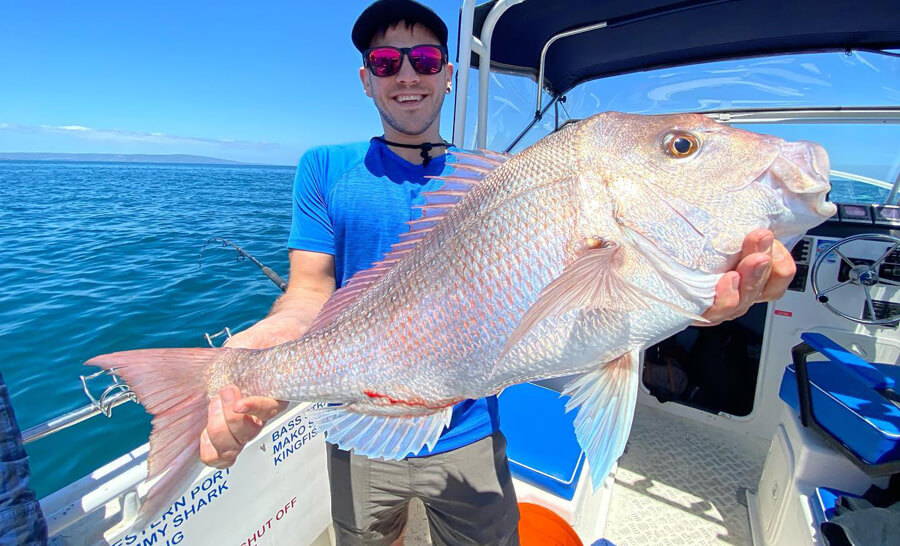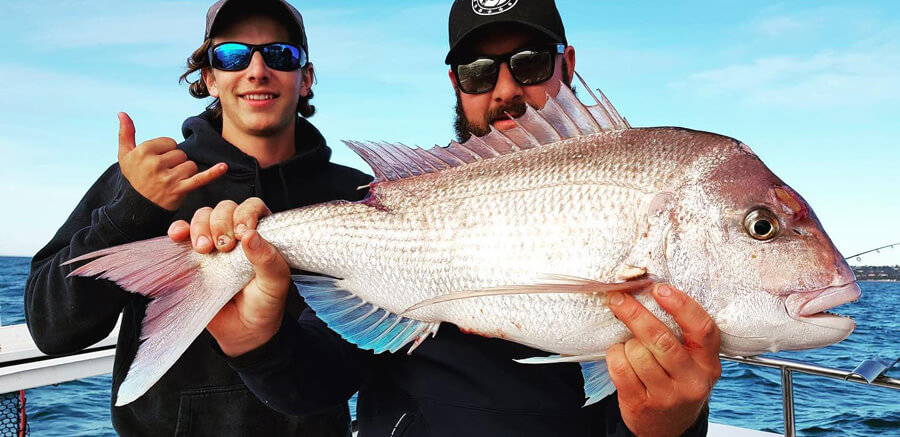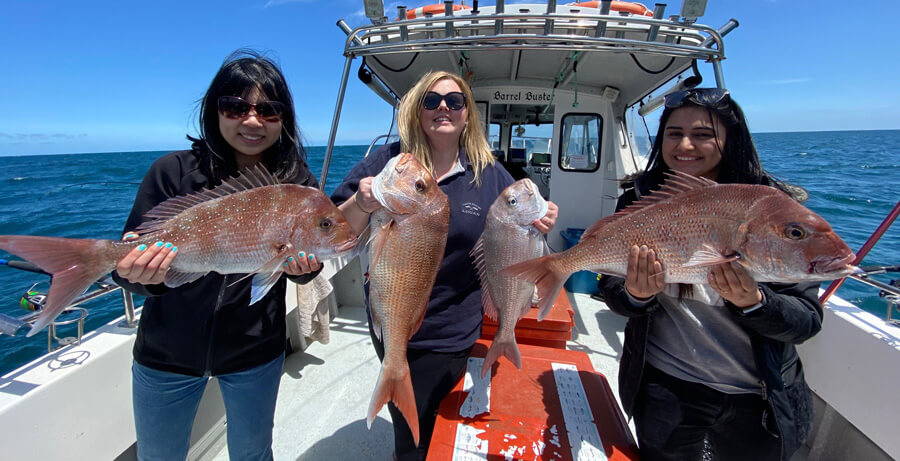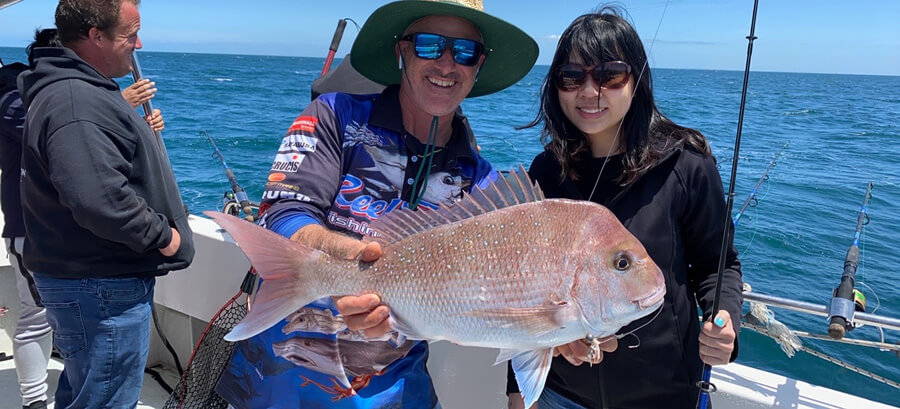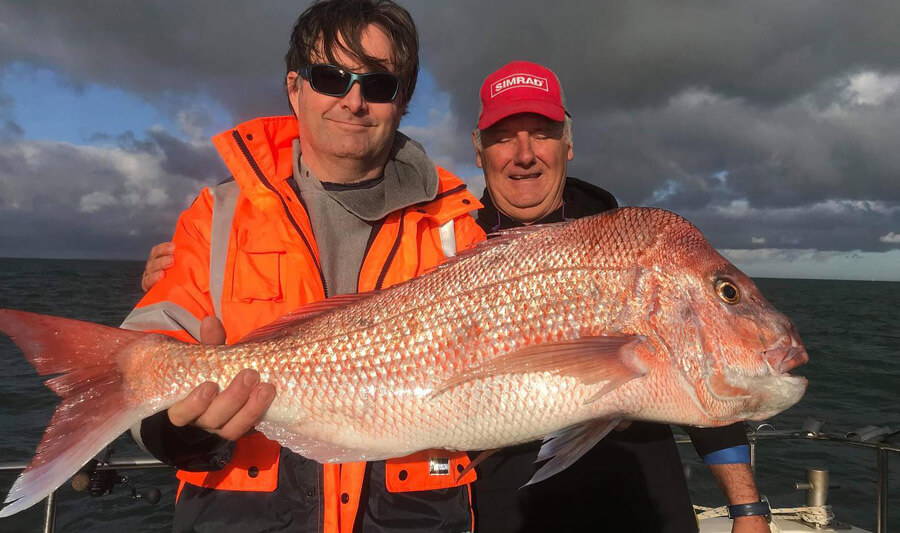 The Reel Time Fishing Charters crews have been hot on the snapper's tails this week with a number of successful charters. The highlight of the week being a 8.9kg/90cm snapper caught by angler "Midnight" (first photo).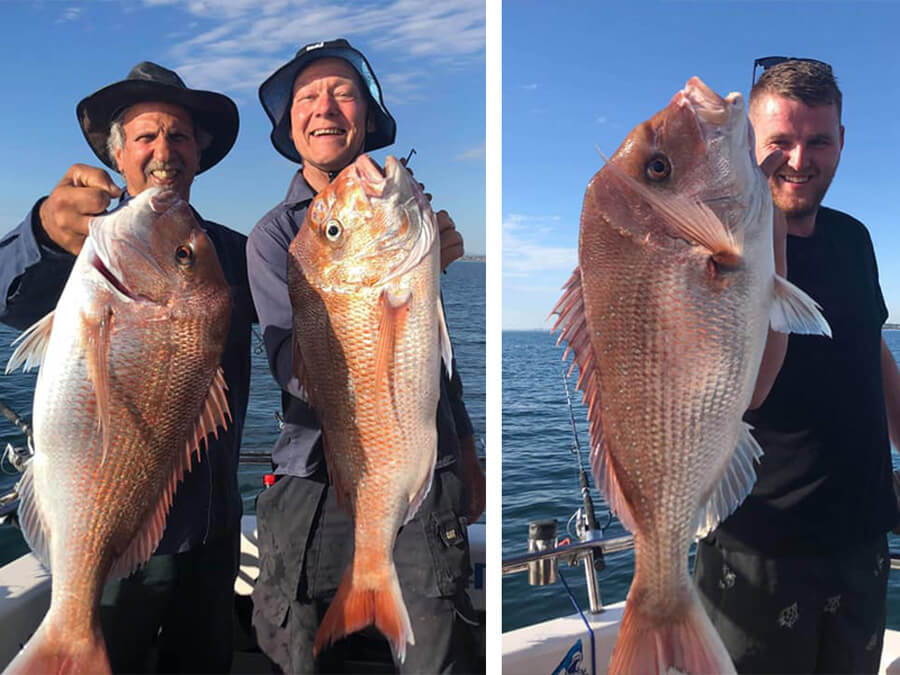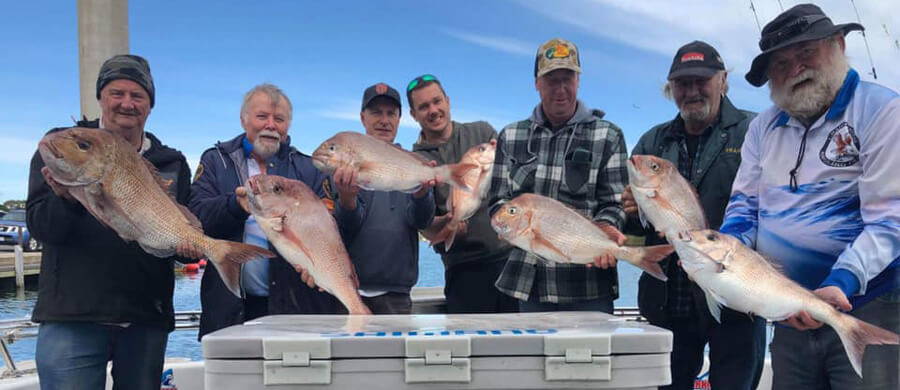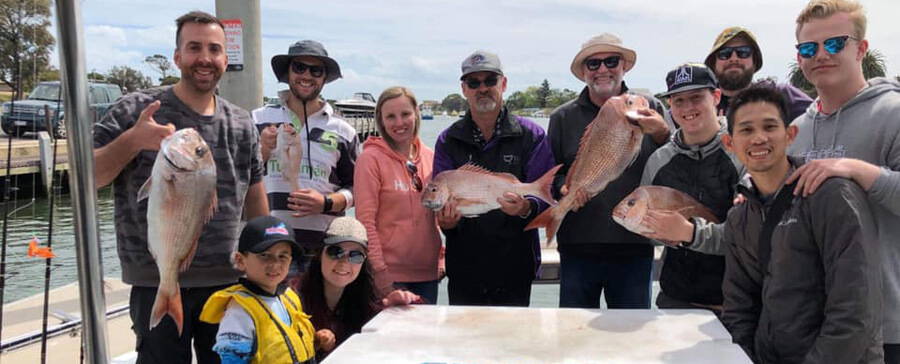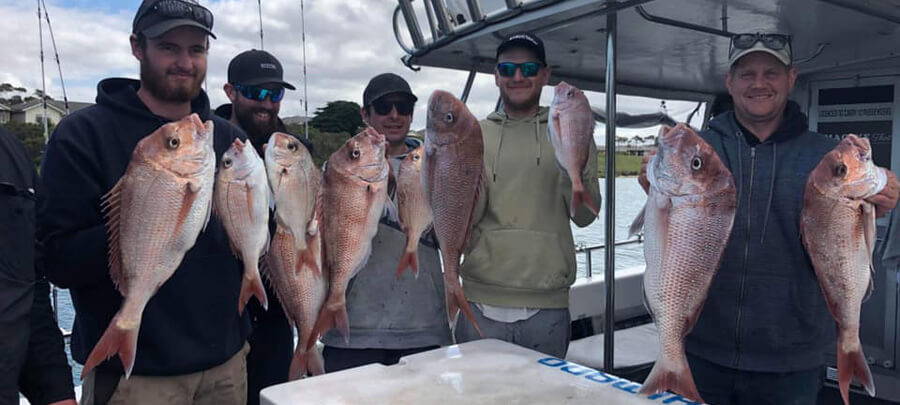 Rob and Dylan Mizzi from Sharkmen Fishing Charters had some fantastic trips on the snapper this past week with their customers finding quality fishing around Port Phillip Bay.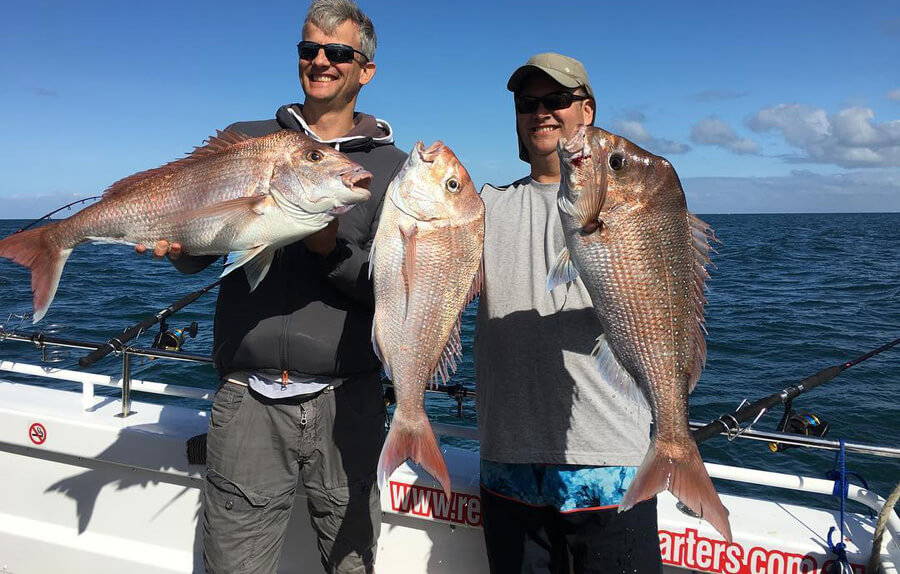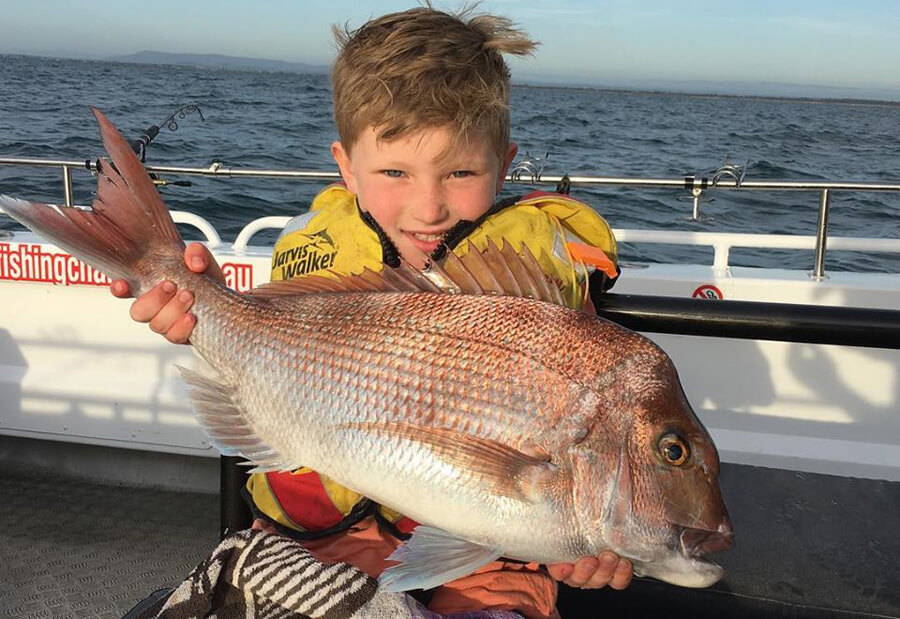 Simon Rinaldi from Red Hot Fishing Charters found some ripper snapper for his customers fishing Port Phillip Bay last week and also managed to take his son Jarvis out and get him on to a nice snapper.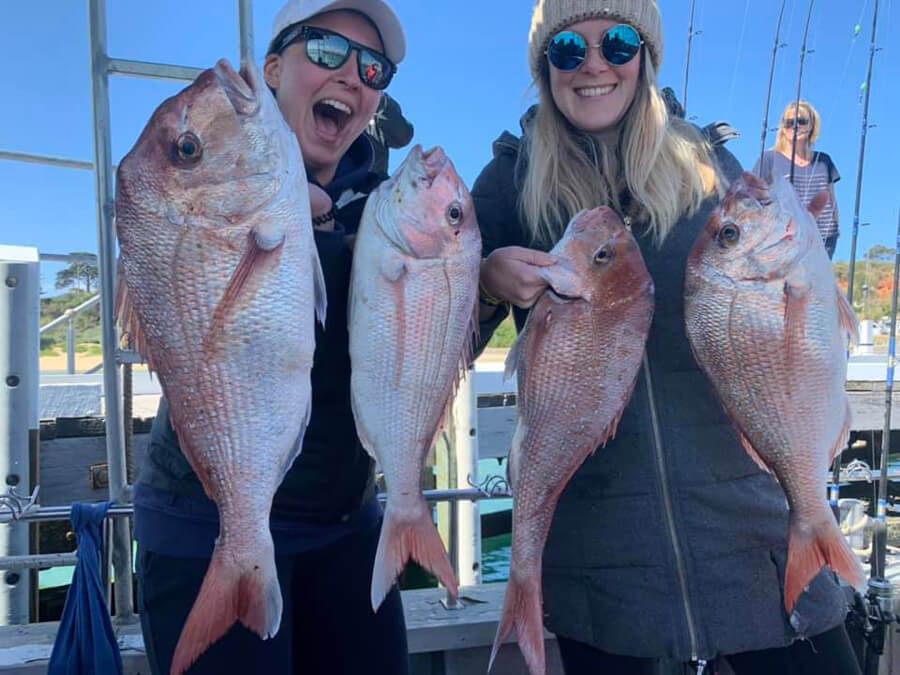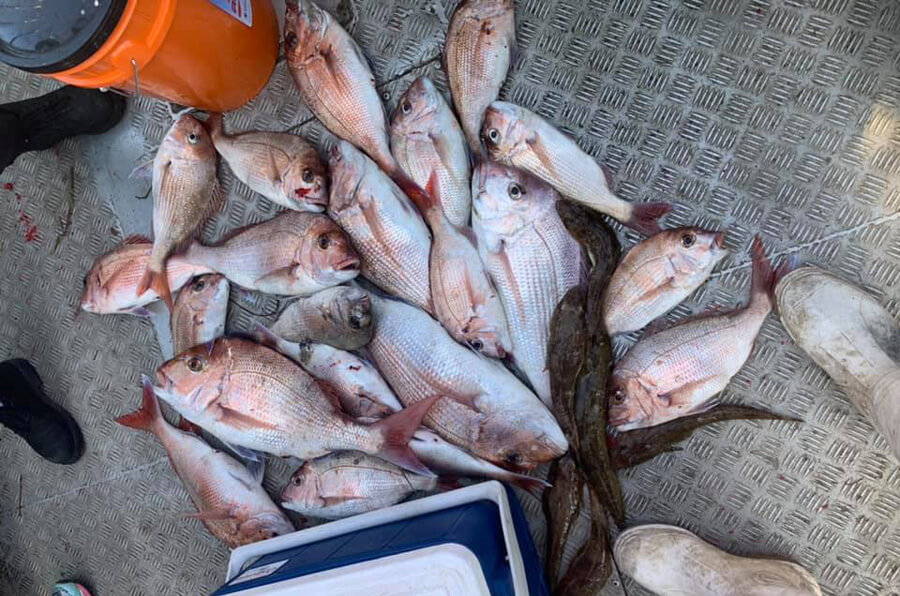 Daniel Zagami from Fish On Charters had a fantastic bag out session on the snapper with his customers out on Port Phillip Bay on Sunday morning.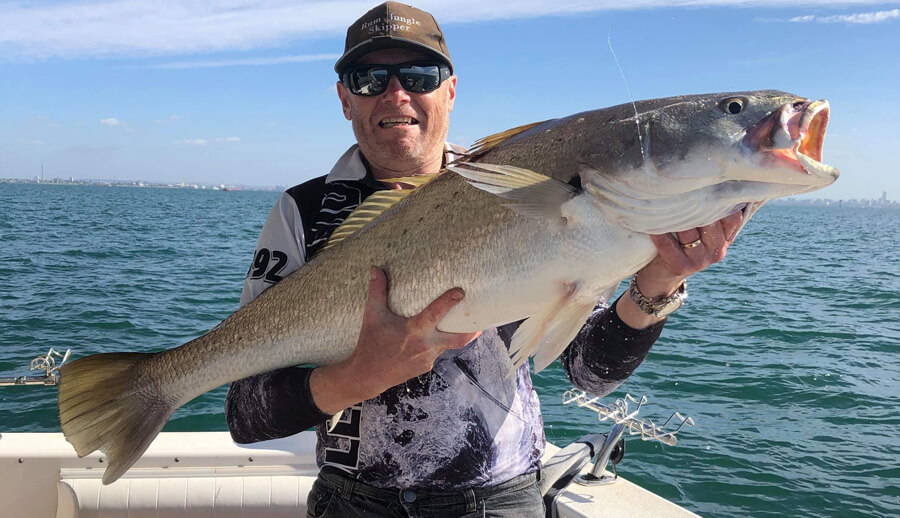 Jim Pascoe landed this cracker jewie measuring 1.2m long fishing near T16 on Saturday. The fish took half a pilly. Jim said the fish was tagged so took down the info for registration and released the fish to fight another day. Well done Jim, great fish!
Miles Attard with a couple of beautiful snapper caught near Fawkner Beacon last week. Well done Miles!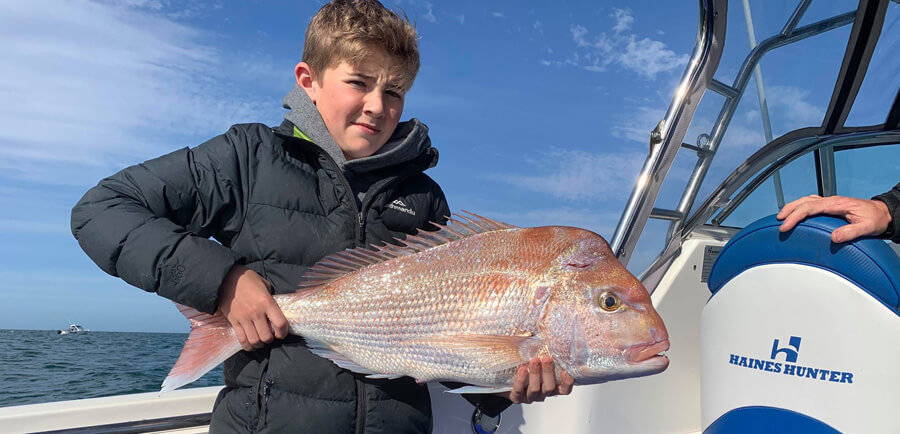 Jye fished with Brad and Kade Burns on Saturday morning out from Black rock and landed this fantastic snapper. Well done Jye!
Spiro Kasidiaris landed this ripper snapper of 72cm fishing out from Mordialloc last week using pilchard for bait.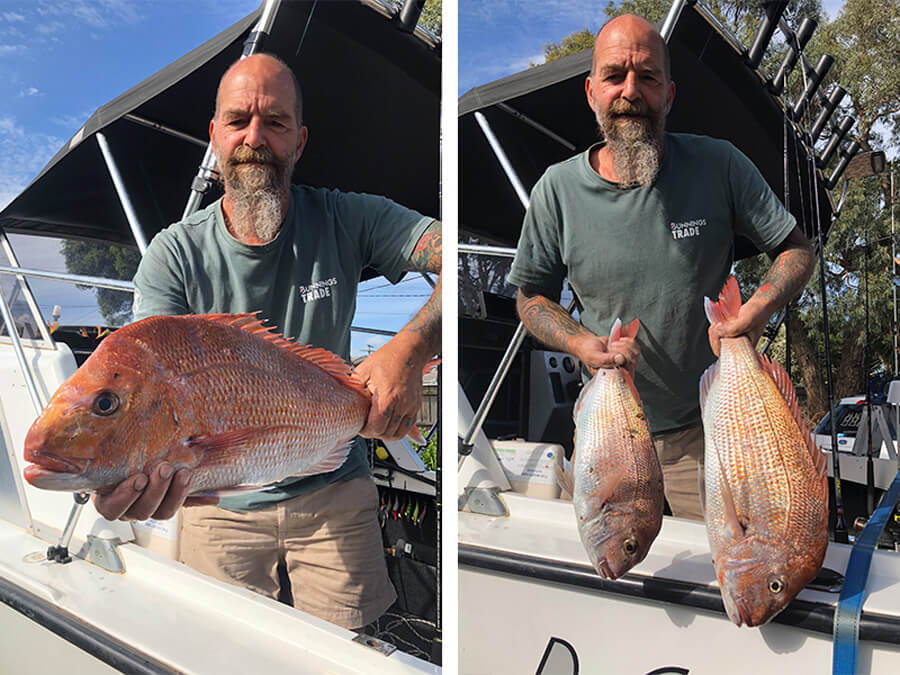 Richard Wagner caught some nice snapper off Aspendale on the weekend in 17 metres of water.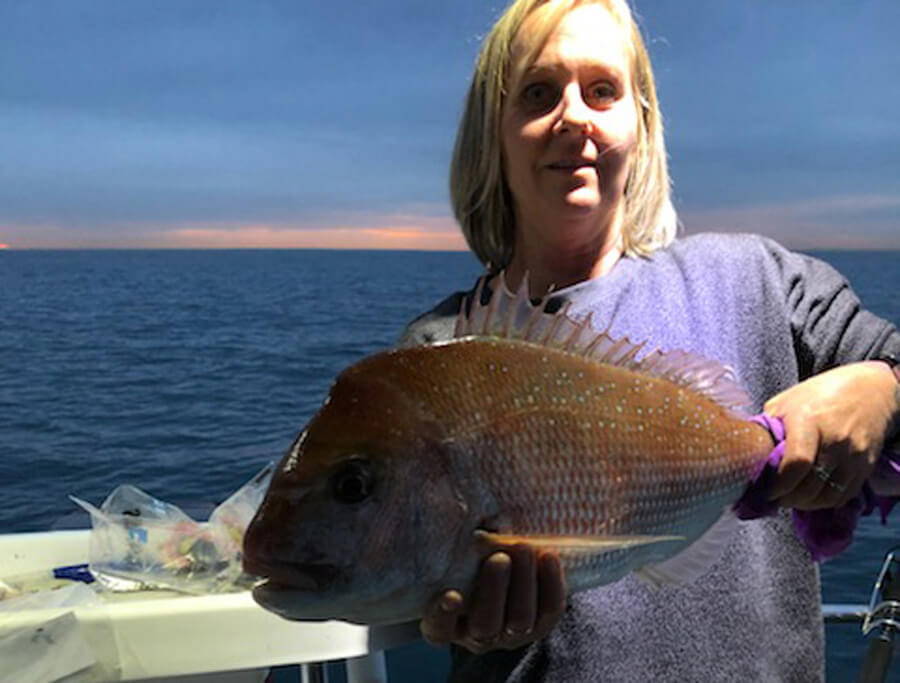 Samantha Moile caught her first snapper off Carrum in 17 metres of water on Monday night.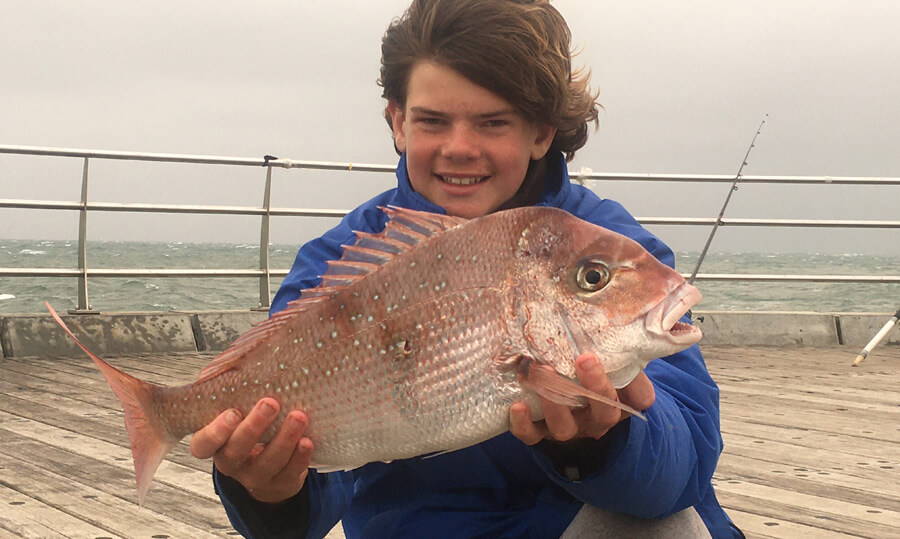 Darcy Wallace with a nice snapper caught from the Mornington Pier after the storms last week on a squid strip. Squid strip has been reported to be quite effective off the pier lately and with more windy weather over the next 5-7 days we are sure there will be plenty more cracking reds landed from the pier.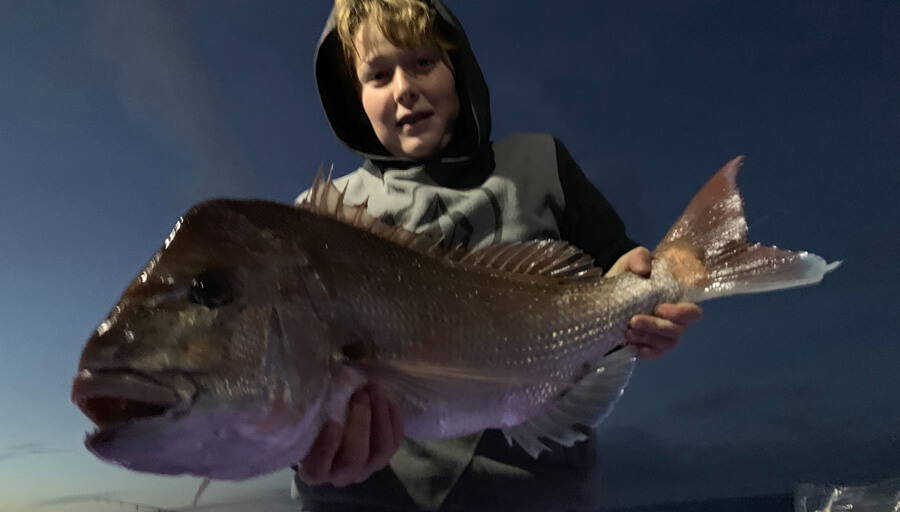 Jake with a ripper snapper caught out off Mornington on Saturday at first light on fresh squid. Well done champ!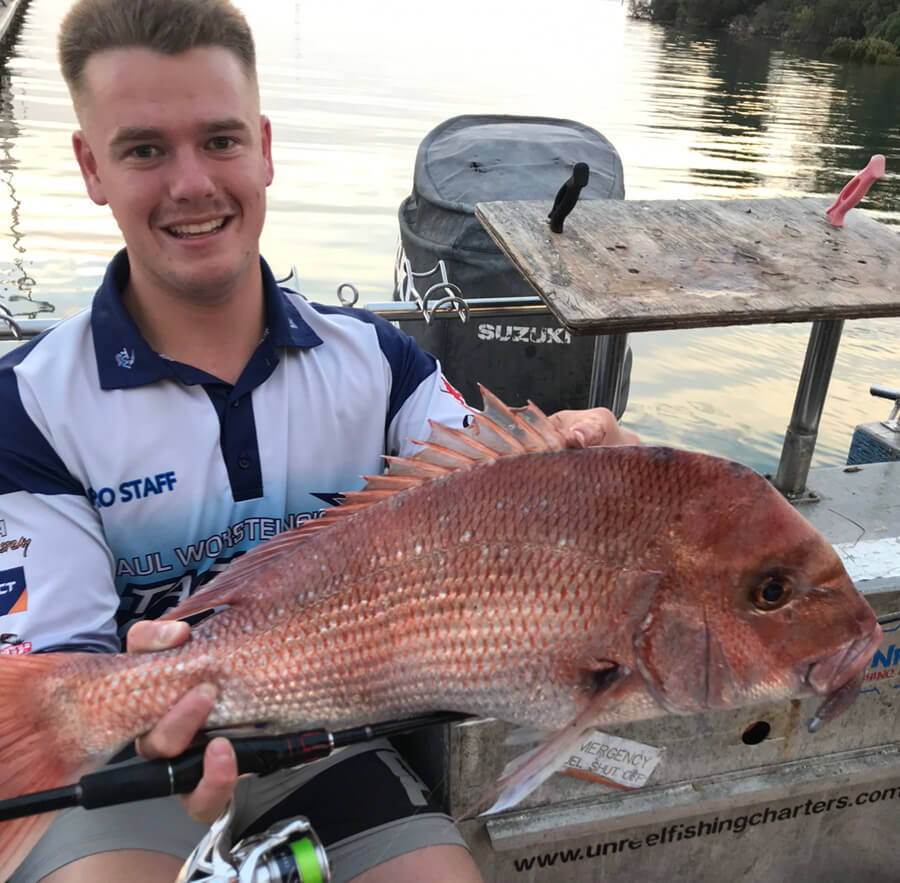 Staff member Adam Walker fished after the storm last week with James Rogers from Unreal Charters and caught this lovely snapper during a hot bite.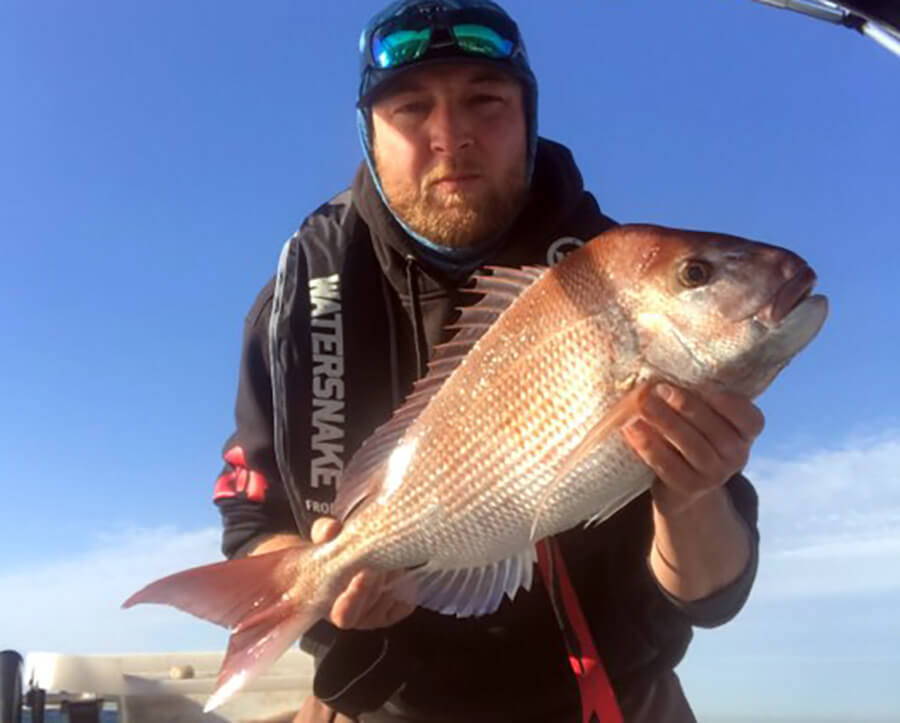 Staff Member Mark Keaveny headed out to 23 metres off Mornington and landed a nice snapper on Monday.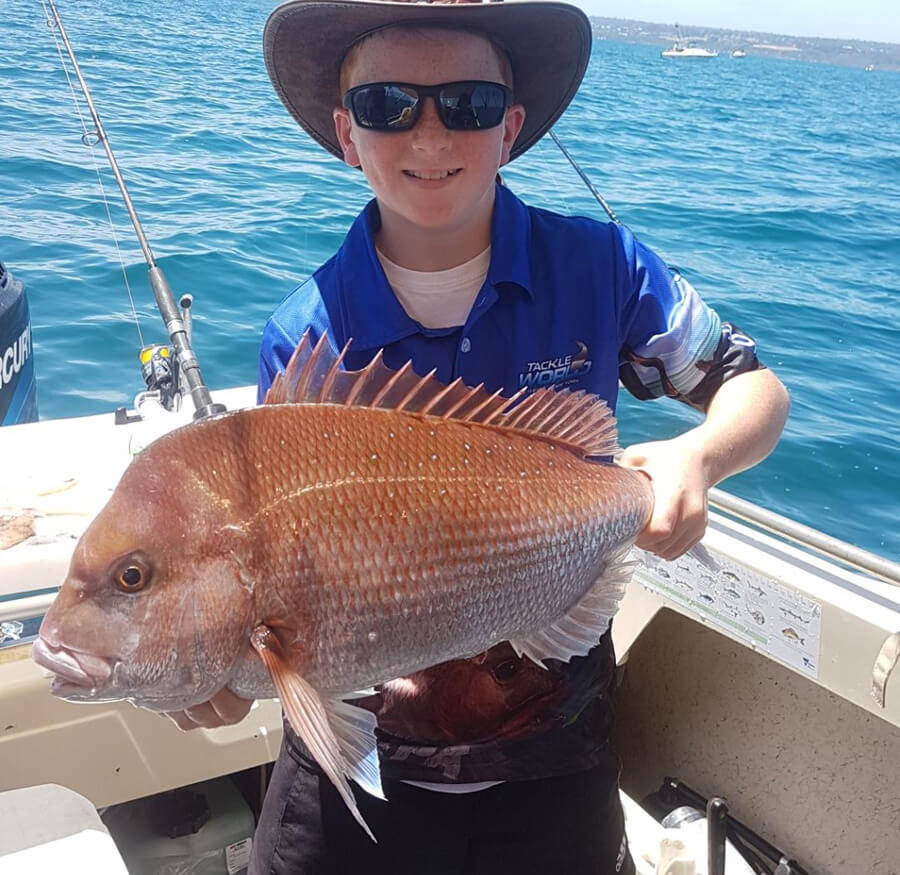 Owen caught his first snapper fishing out from Mornington in 20 metres of water using mackerel for bait.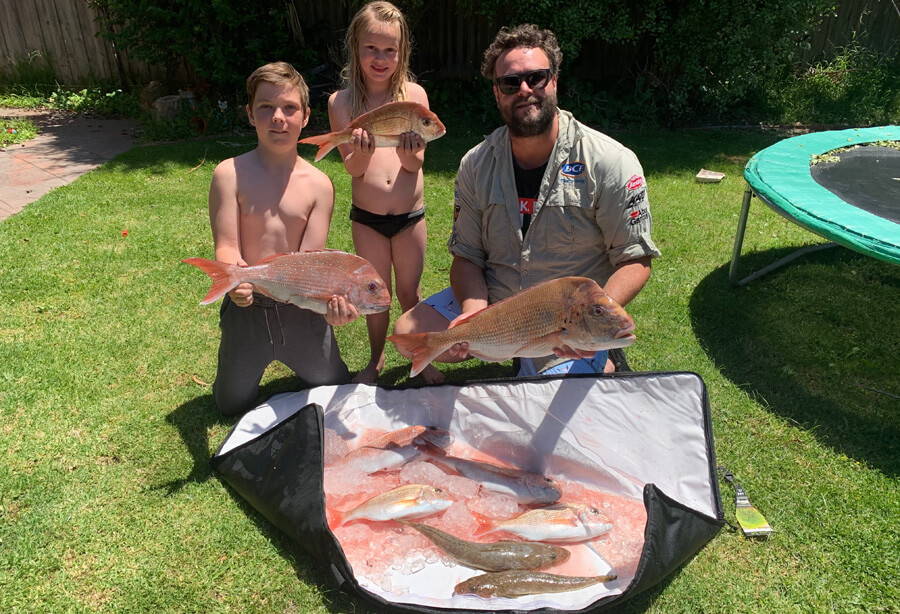 Cal and his son fished in 18 metres out from Mornington on Sunday morning and got a nice bag of snapper and flatties using silver whiting and pilchards for bait.
Andrew Tartaglia fished in 17 metres off Mornington on Wednesday night and landed this cracking snapper on a whole silver whiting.
Andrew Luwor landed this fantastic snapper fishing from the Mornington Pier on Wednesday morning measuring 75cm.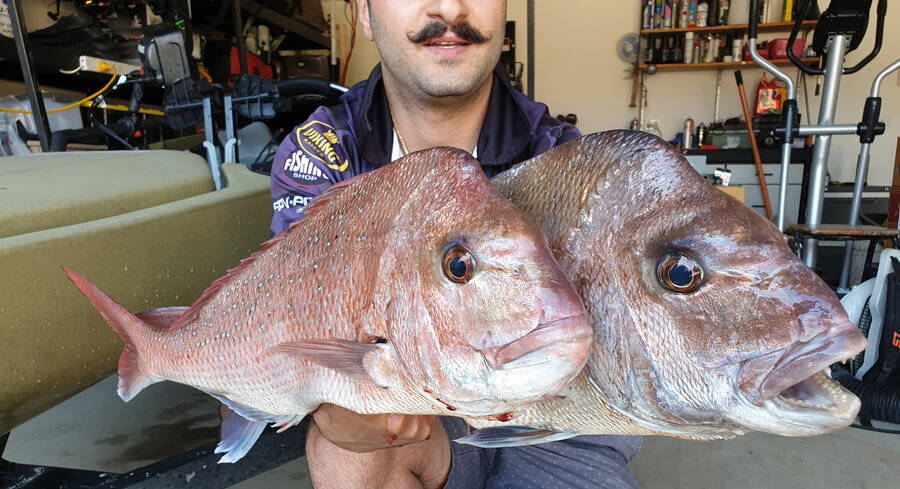 Evan fished out from Fisherman's Beach Mornington on Sunday morning and after getting one fresh squid headed out to 16 metres of water where the big snapper took the squid and the smaller fish took cal squid on the drift.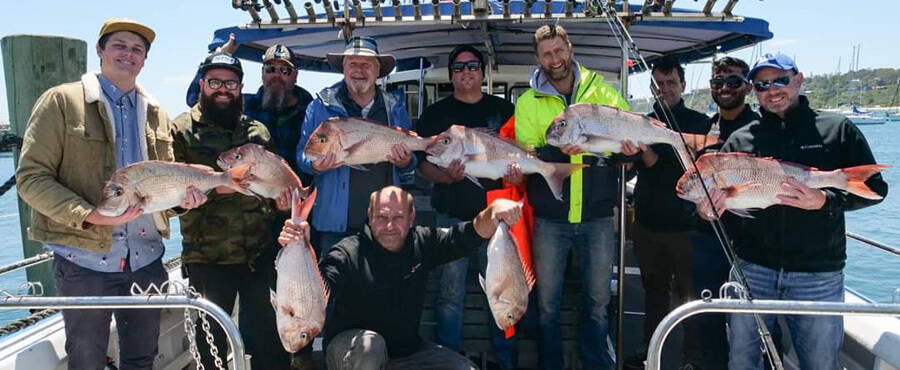 Relax Go Fishing Charters got their customers on to some nice snapper out from Mornington this week using Reedy's Rigs baited with silver whiting heads.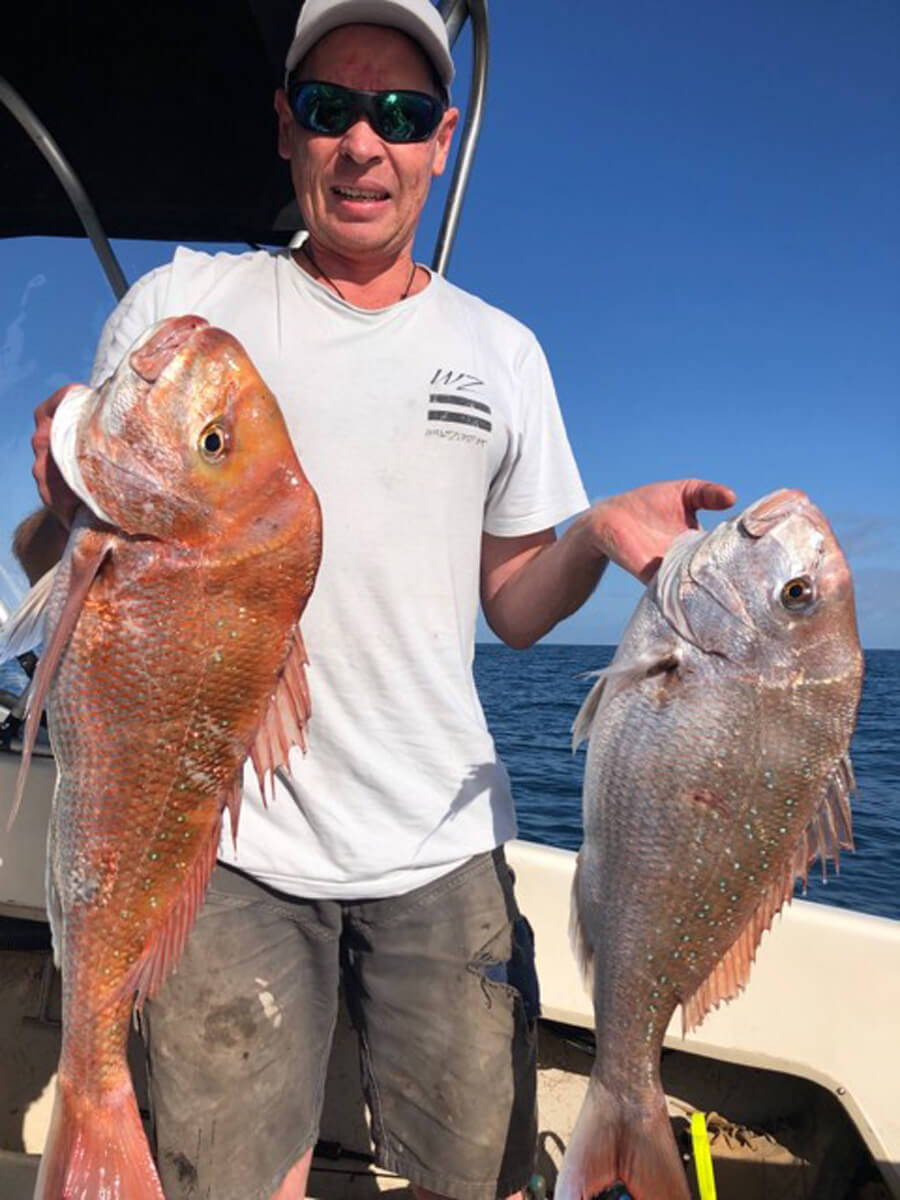 Craig fished out from Mount Martha on Sunday and landed two great snapper in 20 metres of water both on silver whiting.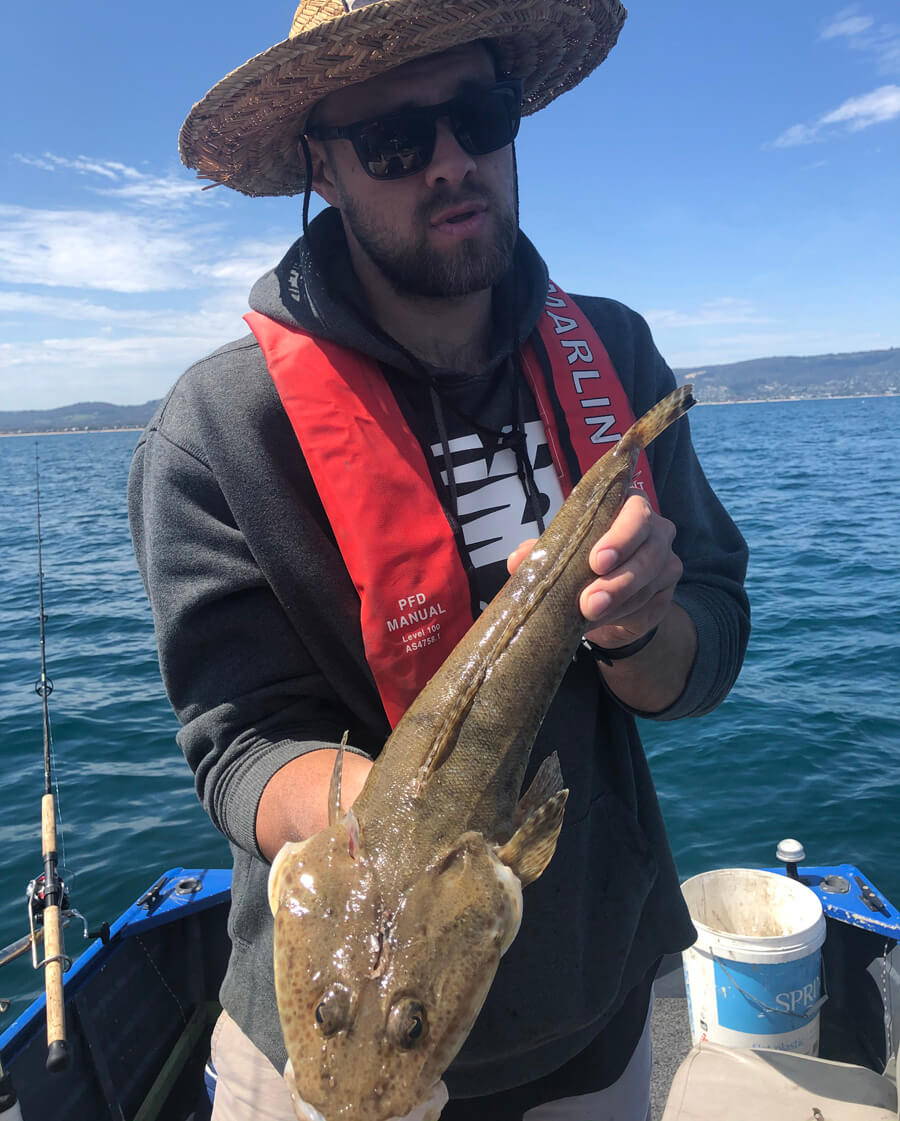 Adrian caught this nice flathead off Mount Martha on a whole silver whiting.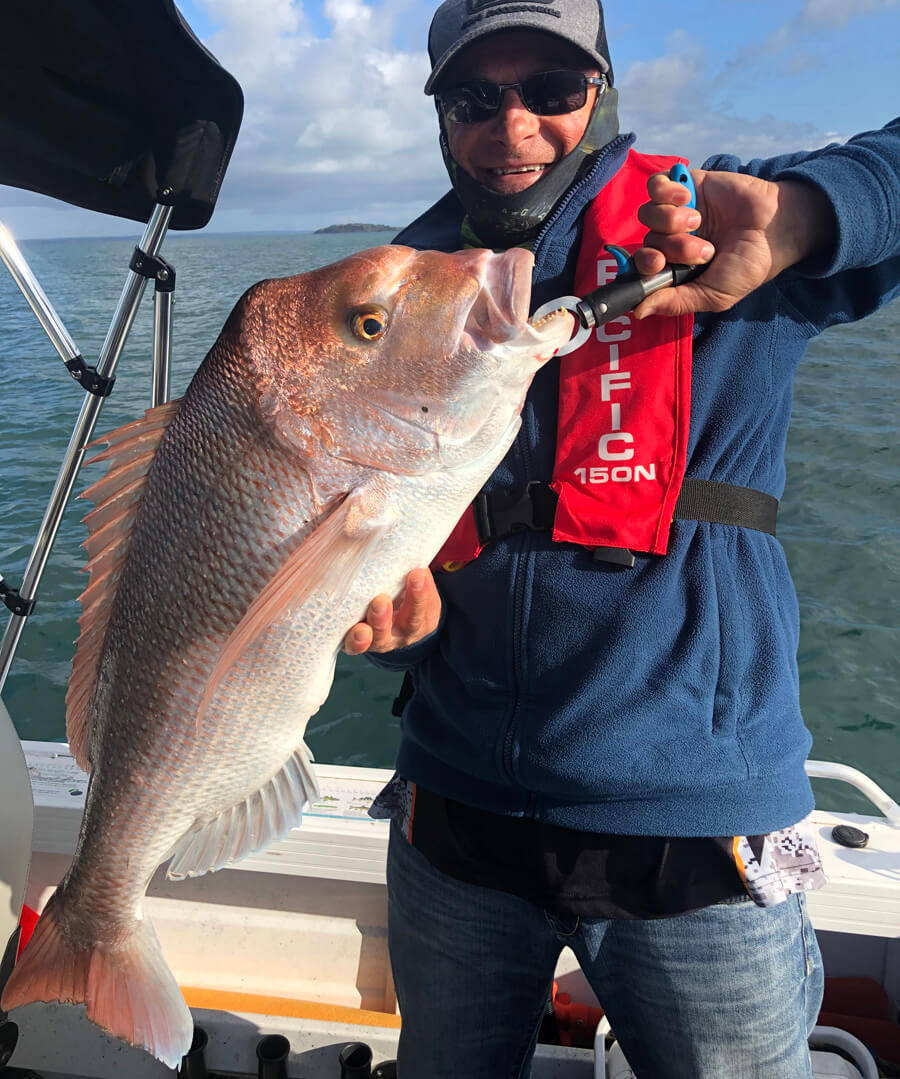 Steve Kastrati with a fantastic snapper caught out from Rye that measured 86cm.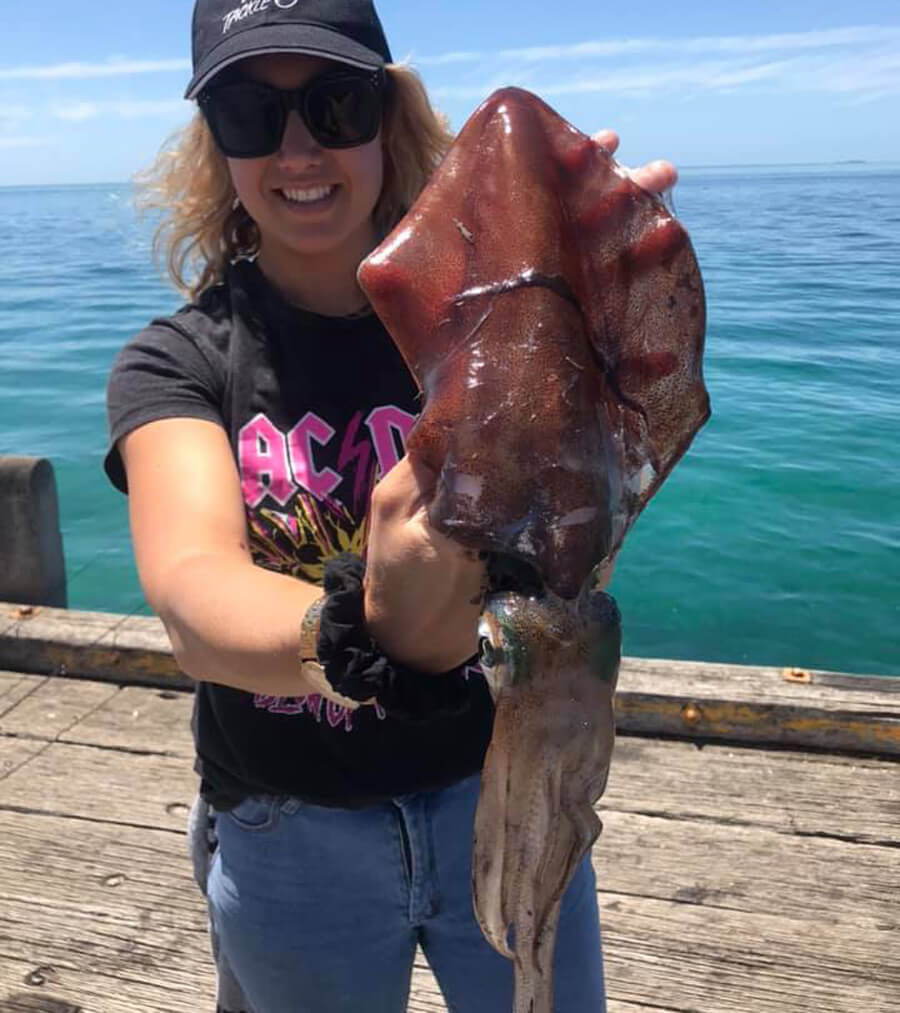 Michelle Emma caught some nice squid fishing the Sorrento Pier using red foil jigs.

David Sweeting fished out from Werribee in 20 metres of water and landed this nice gummy shark on a pilchard.
Logan Vessey with a of ripper whiting caught from the kayak out from Werribee South fishing with dad (Steve).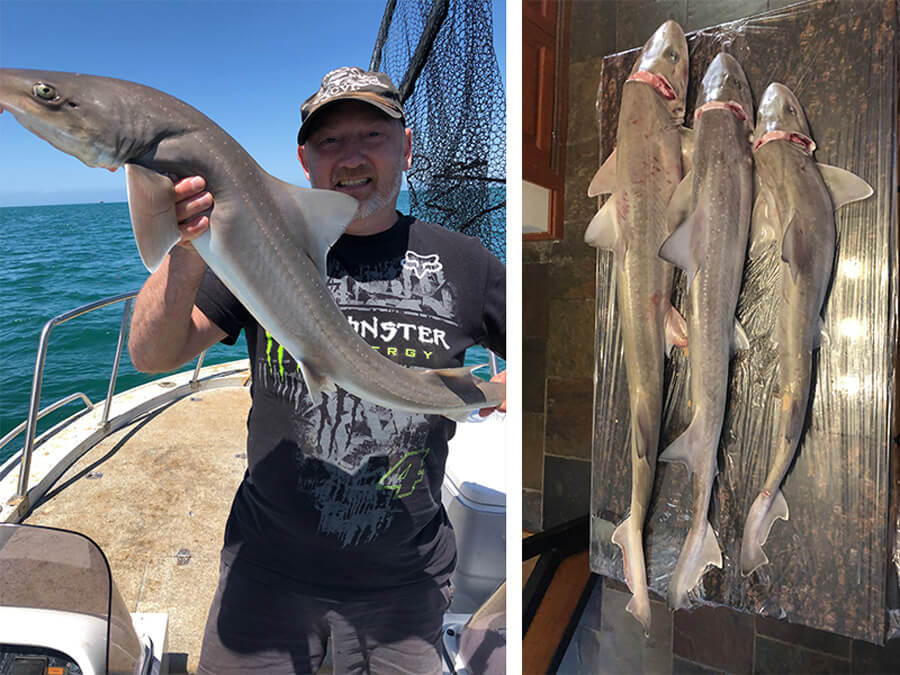 David Bish and his dad headed out from Point Cook and had a ball on the gummies using pilchard and squid for bait they caught 3 keepers in total.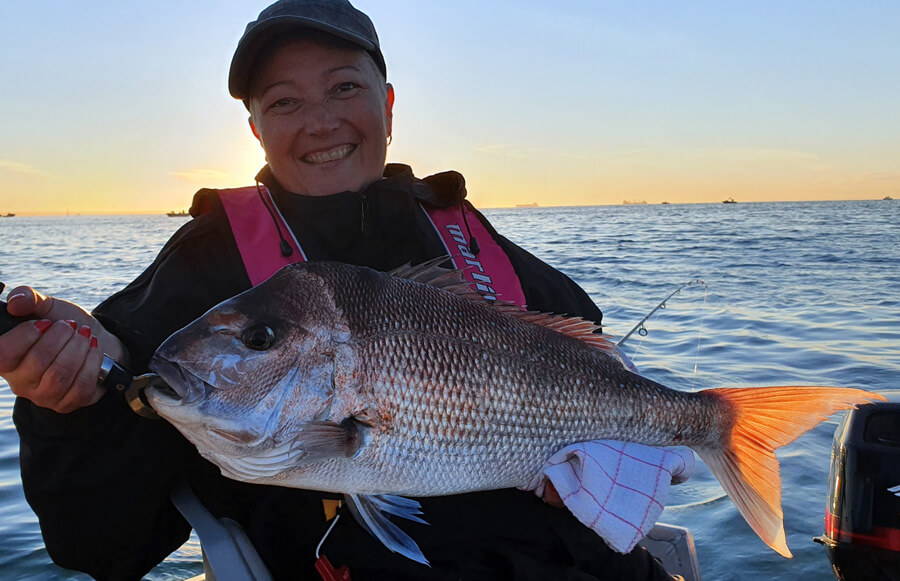 Karlie Smith caught this nice snapper fishing out from Altona on the weekend.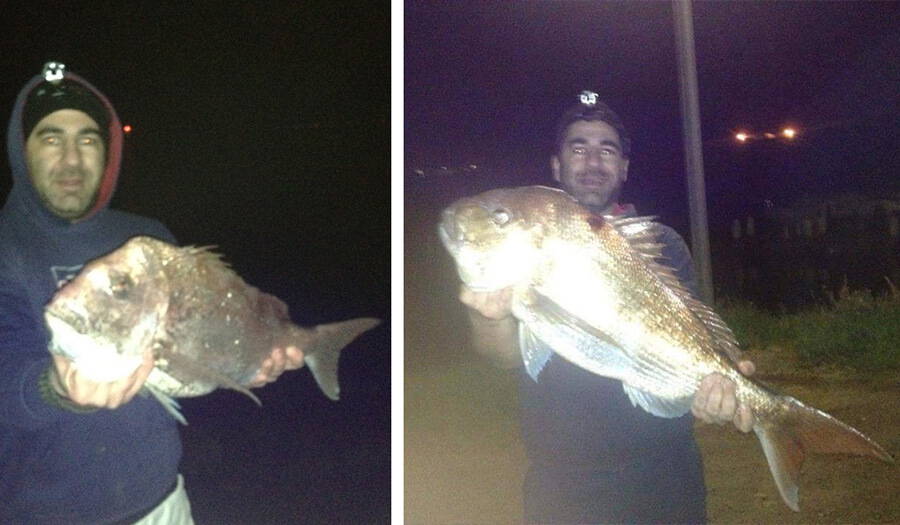 Jayson fished off the rocks at Williamstown 2 nights in a row last week and landed 2 fantastic snapper on fresh squid head.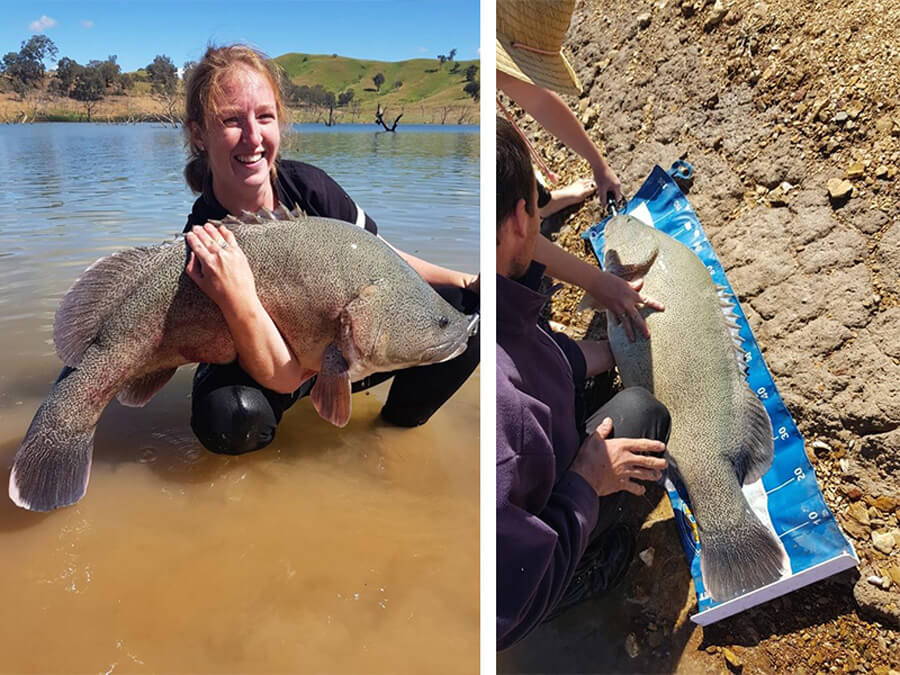 Kate Hill caught and released this fish of a lifetime; a 108cm Murray cod hooked from the bank at Bonnie Doon on Lake Eildon on a live yabby. Kate had to jump on the boat to fight the fish but because of it's size was brought back to the bank. Amazing fish Kate well done.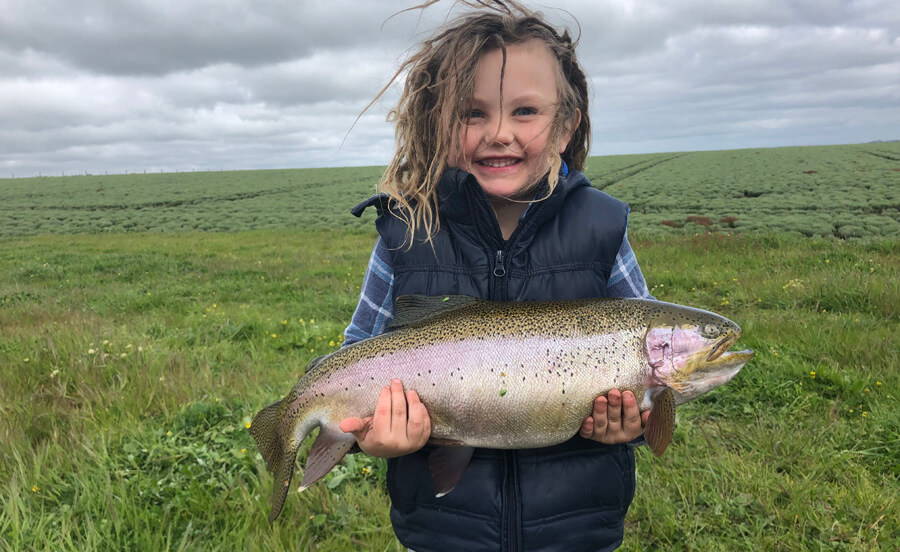 Ned Tudor with a fantastic rainbow trout caught from a private dam in Central Vic.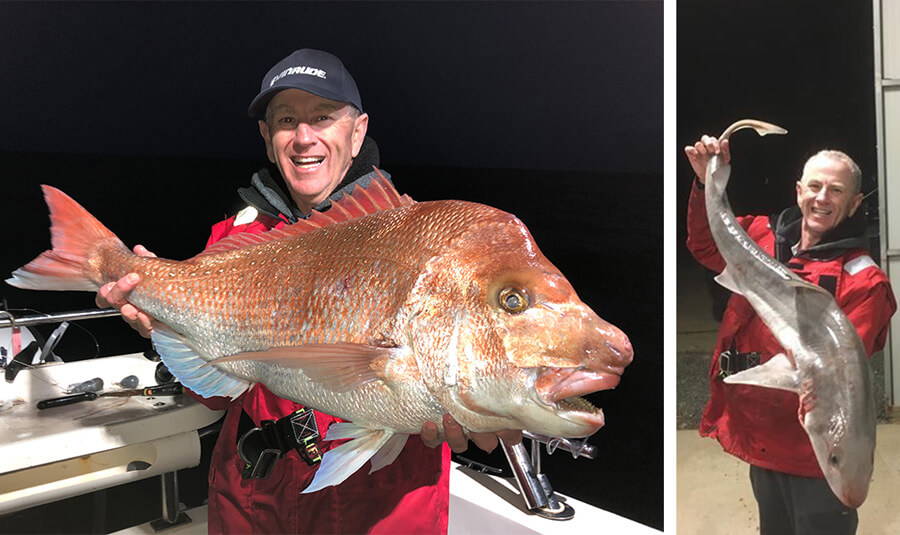 Peter Ferguson fished Port Welshpool in a comp and came home with the 3rd heaviest snapper at 9.08kg and the 2nd heaviest gummy shark both caught on fresh squid. Well done Pete.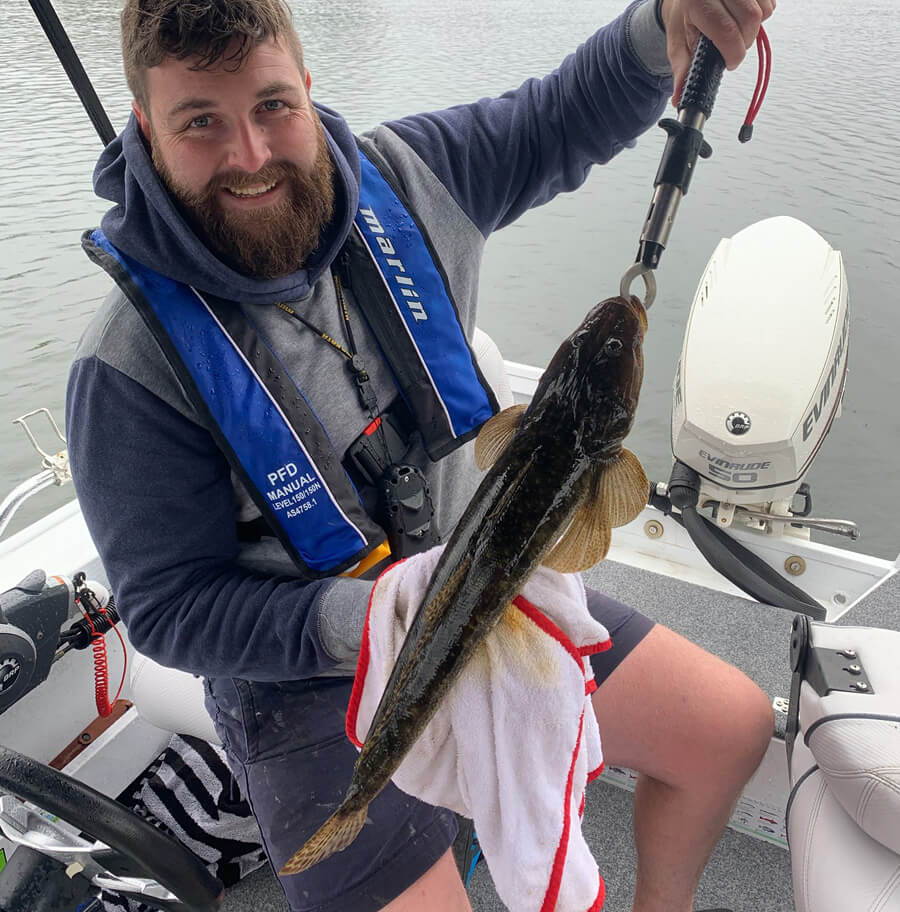 Michael Corrie fished the north arm of Lakes Entrance and caught this nice 55cm flathead.
IFISH WITH TACKLE WORLD SERIES 14
TALKING FISHING - C31 TV - TUESDAYS @8.30PM
Catch "Talking Fishing" on Melbourne's C31 TV (CH44) at 8.30pm each Tuesday night. Staff members David Kramer and Adam Ring together with Steve "Trelly" Threlfull host Australia's only "Live to Air" fishing television program at this prime time-slot. Put Tuesday night's at 8.30 away in your weekly diary of TV shows to watch!
Bats always turn left when leaving a cave.

Good Luck with your fishing and stay safe on the water,

The TEAM at Tackle World Cranbourne & Mornington