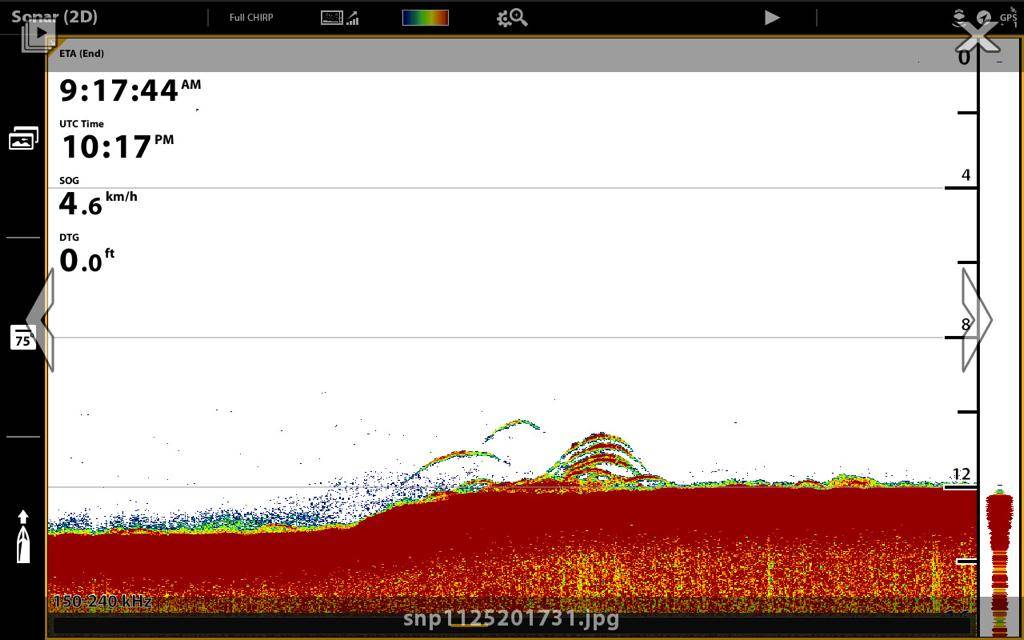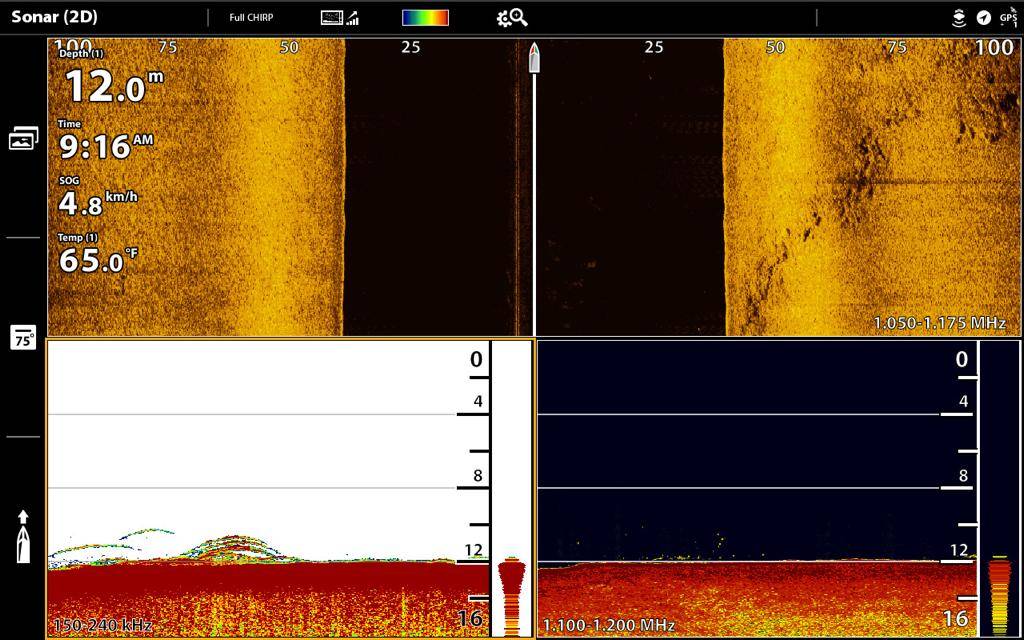 Paul Worsteling fished with Shaun Clancey from Humminbird BLA Australia, Shaun was keen to show Paul some awesome features on his new Humminbird Solix 15. After launching from Martha Cove they fished a number of locations including Mt Martha, Mt Eliza, Frankston and in shallow at Black Rock. This gave Paul a chance to see all the capabilities of the Solix 15 including side imaging in shallow water teaching him heaps more about his unit.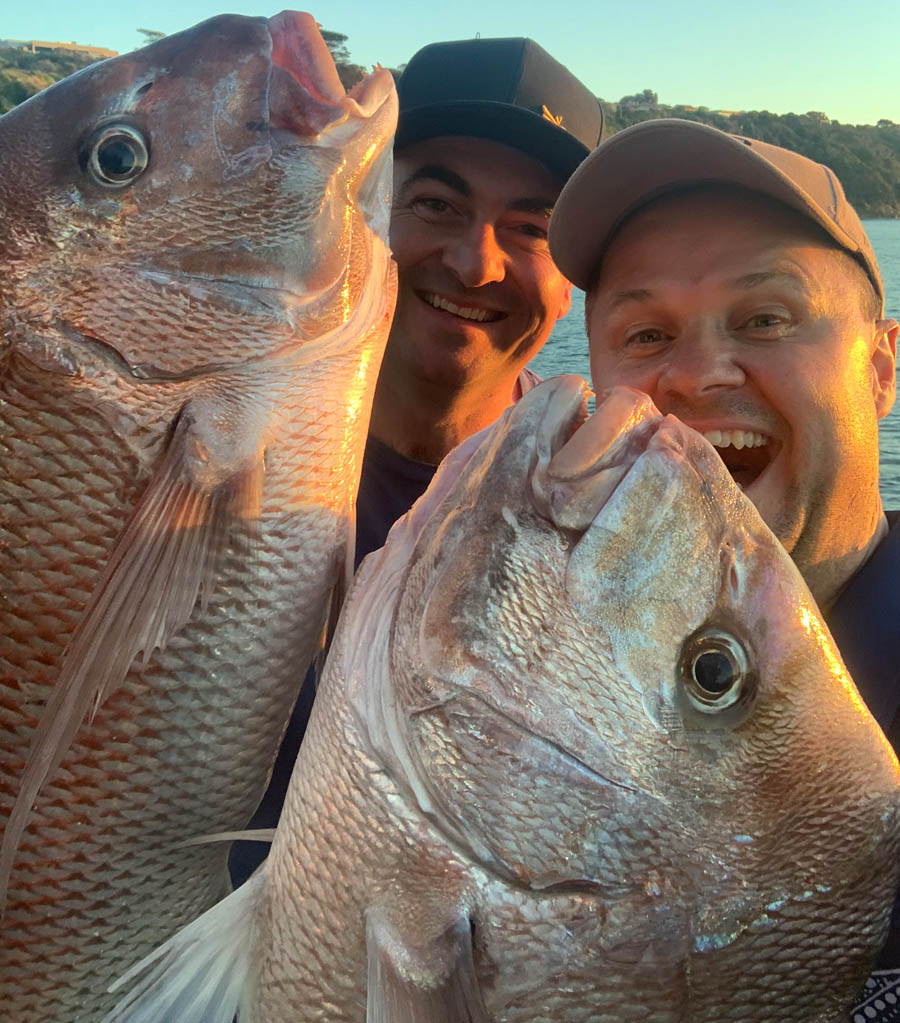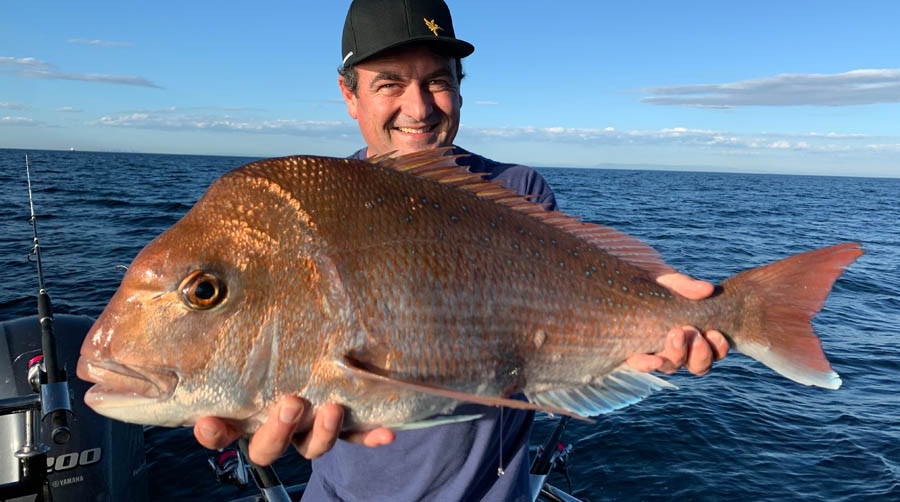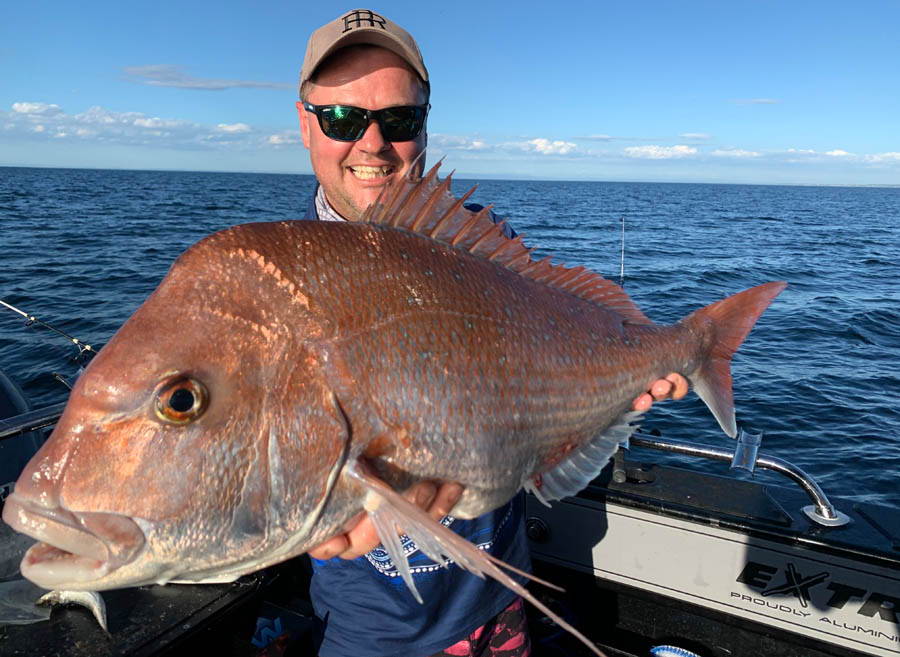 After spending most of the day sounding instead of fishing they decided to stop on a nice patch of fish sounded up in 22 metres off Mornington. In a 3 hour hot bite the guys caught 35 snapper with the majority of fishing ranging from 4 to 6 kilos. The best baits were red rockets, silver whiting and IQF pilchards rigged on twin hook rigs using 6/0 circle and 5/0 octopus as well as snapper snatchers. The key to keeping the bite going was using cut up pilchards for bait that were later found in the guts of the snapper kept for a feed.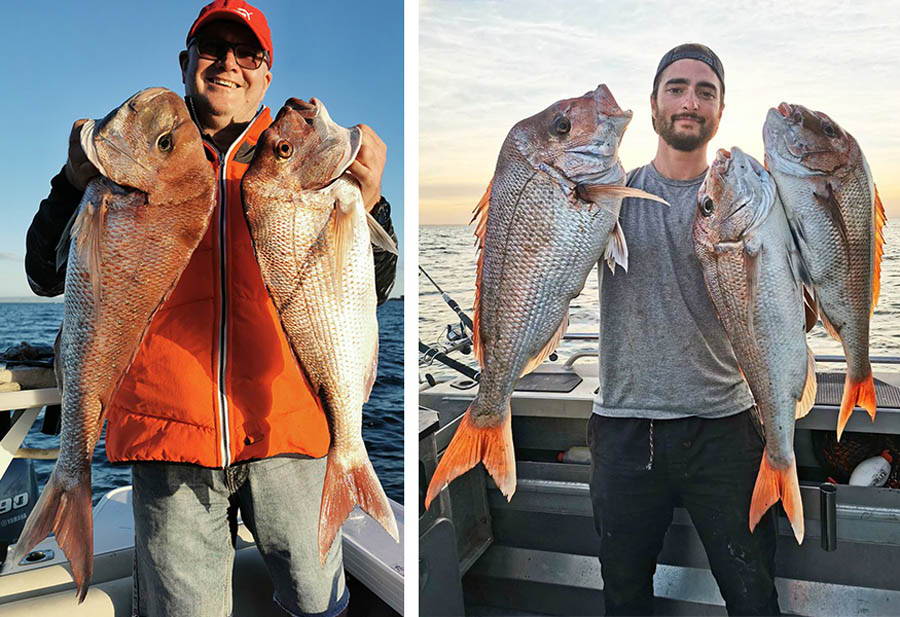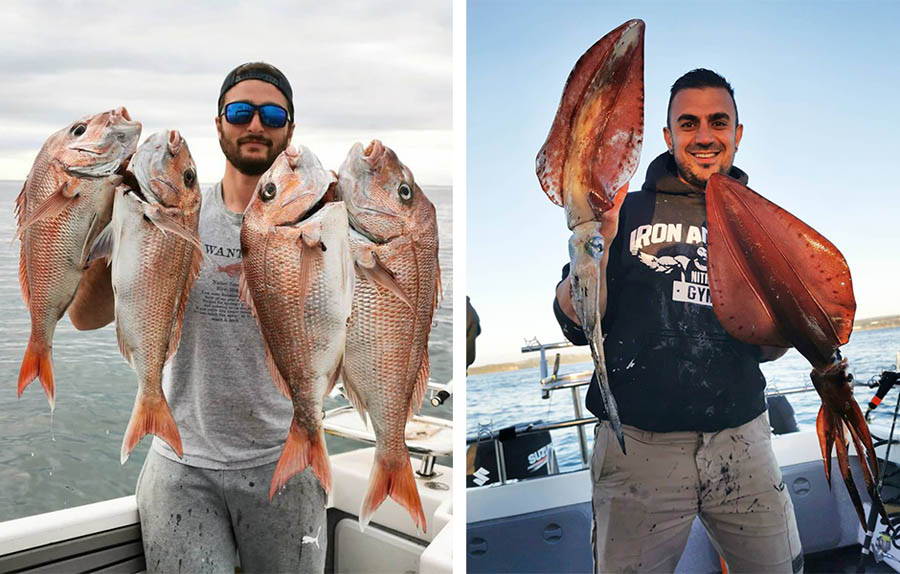 Chris Cassar from Cassar Fishing Charters has had some amazing snapper and squid landed by his customers this past week both on charters and guides.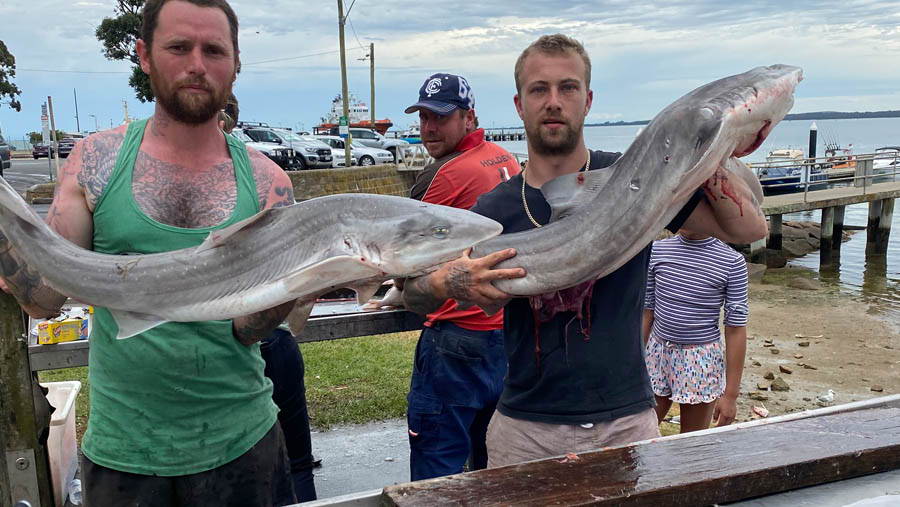 Nathan Healy and Jacob Day caught some cracking gummies using fresh salmon fishing out from Flinders in 12 metres of water.

Dylan Gussenhoven fished the Flinders Bank and smashed the flathead for a good stock up of flatty tails.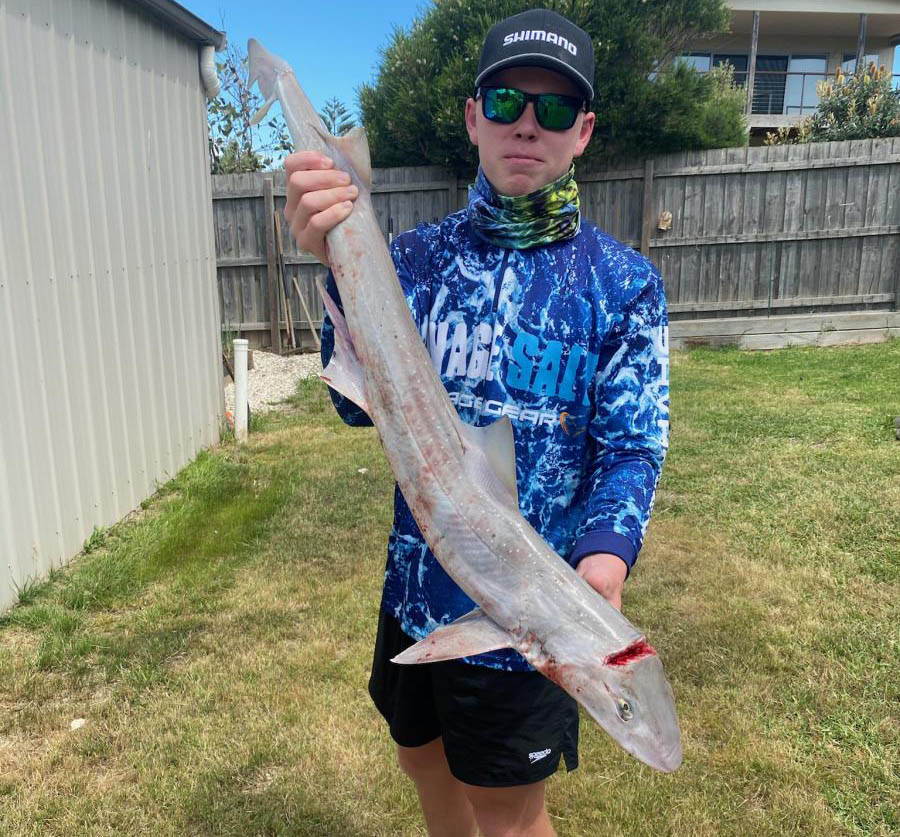 Brayden Saunders caught this ripper gummy shark while fishing out from Silverleaves in 20 metres of water.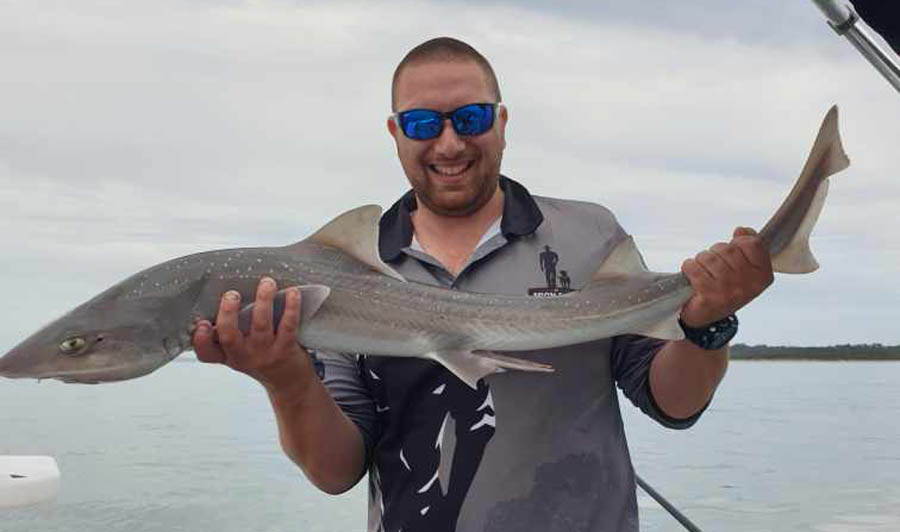 Greg with a nice gummy caught in 18 metres out from Silverleaves while fishing for snapper.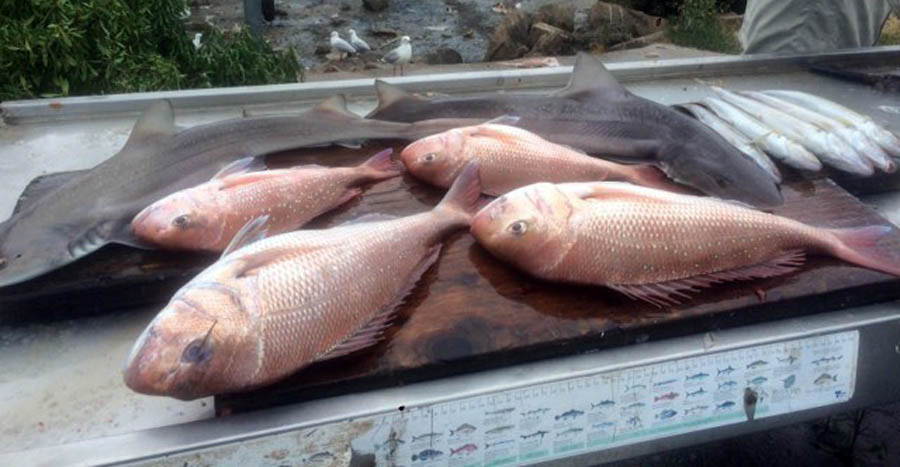 Jack Anderson and a mate fished Silverleaves for a nice mixed bag with some ripper snapper, gummies and whiting caught using fresh squid for bait.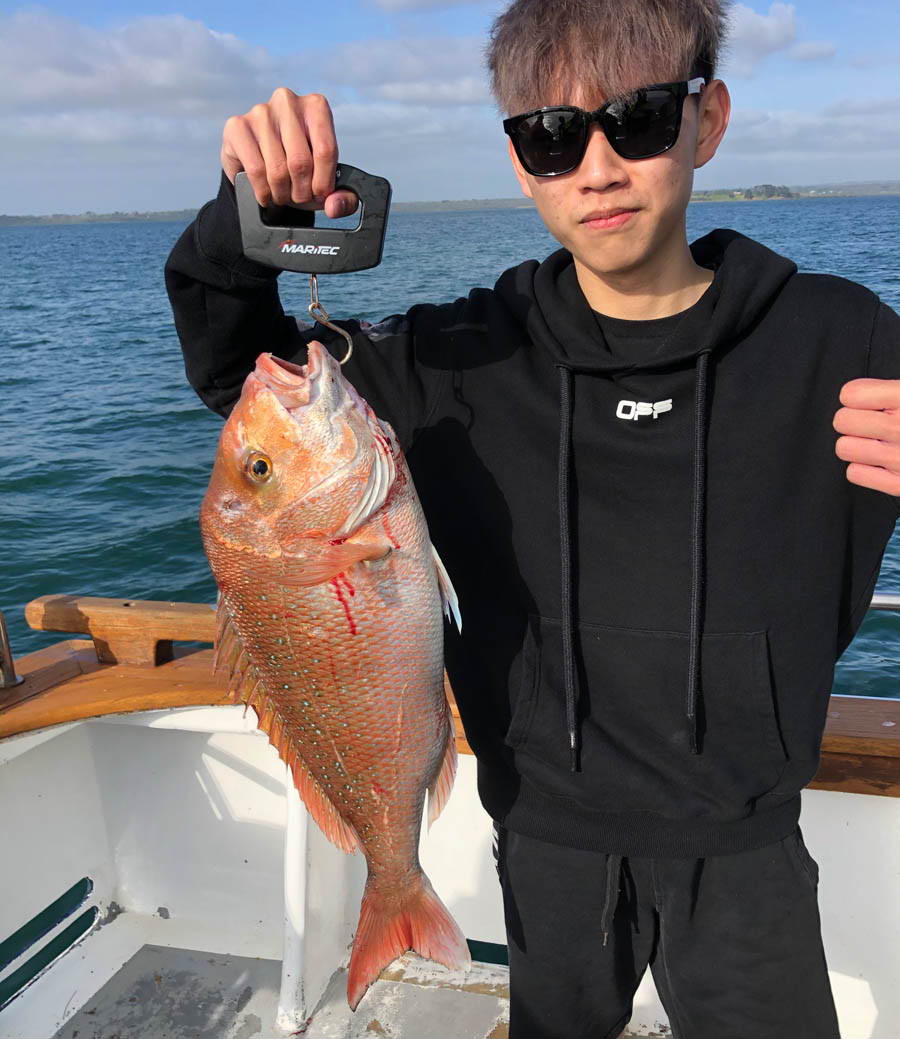 Steve Johnston from Ace Fishing charters helped Alvin catch his first snapper out from Hastings last week.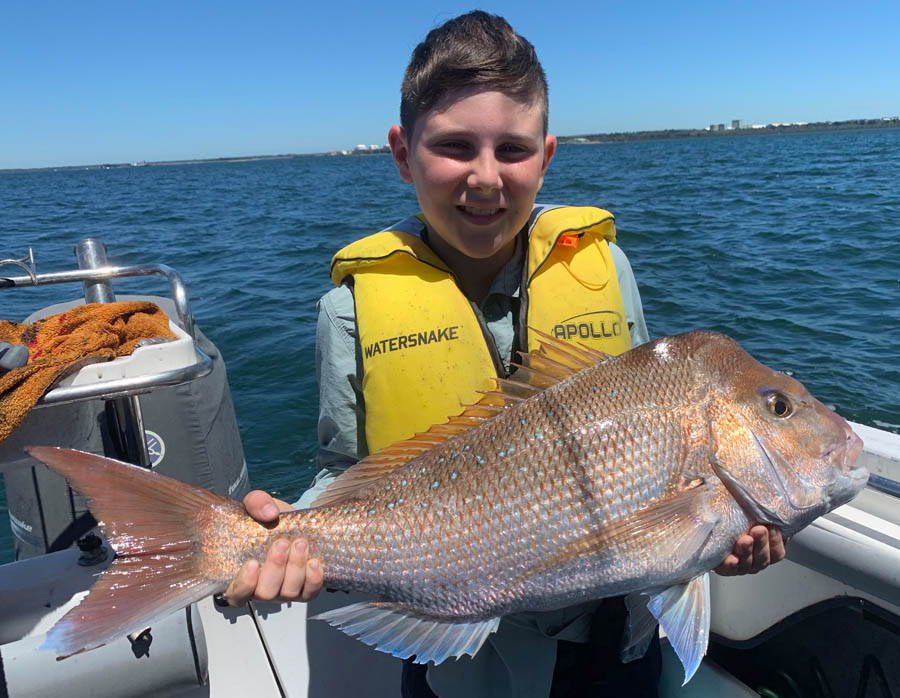 Adam Powell with a ripper 79cm snapper caught off Lysaughts.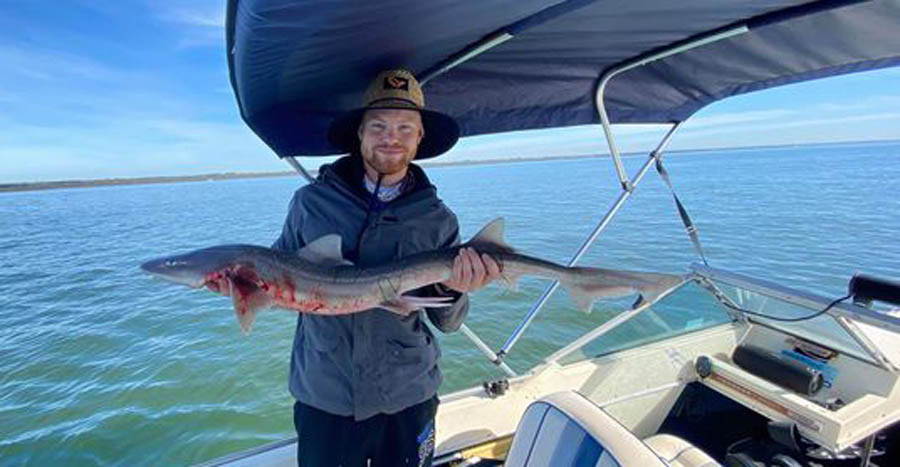 Jay Leigh caught a cracking gummy shark fishing north of Eagle Rock using a whole squid for bait in 10 metres of water.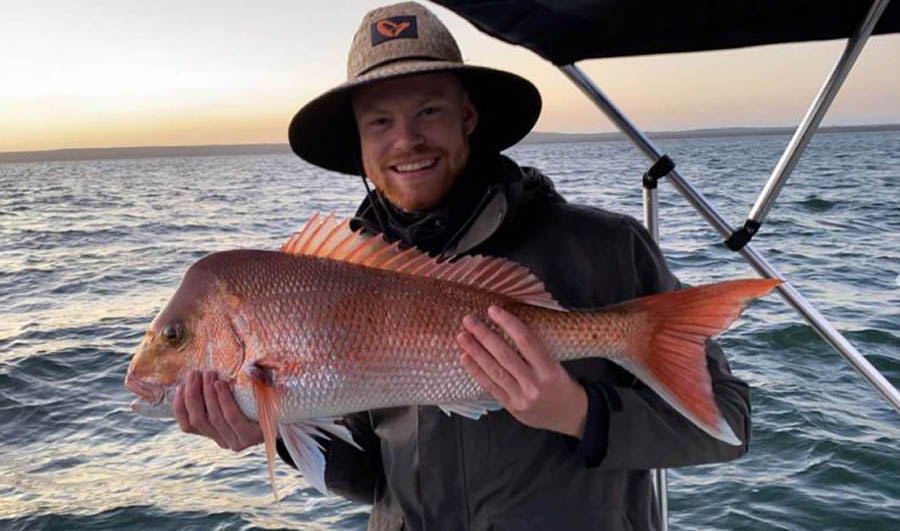 Jay Leigh caught a ripper snapper fishing in 13 metres at Joe's Island on a whole squid bait.
Tod Matson fished from the Grantville jetty and caught a nice gummy using squid strip for bait.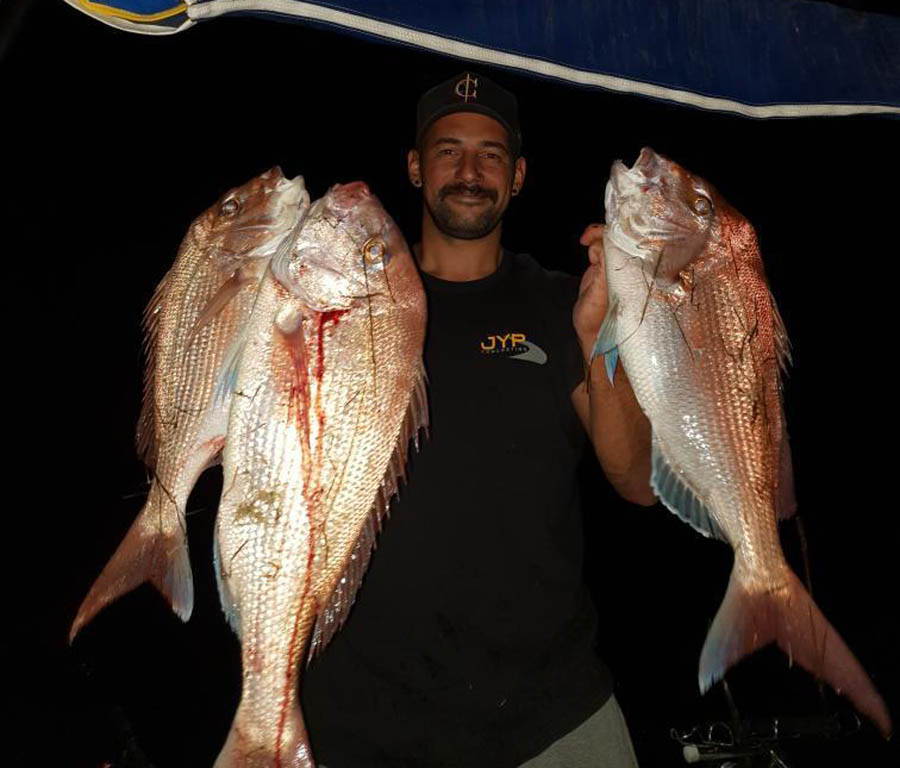 Jovan Pageot bagged out on cracking snapper fishing out from Corinella in 12 metres of water using squid for bait.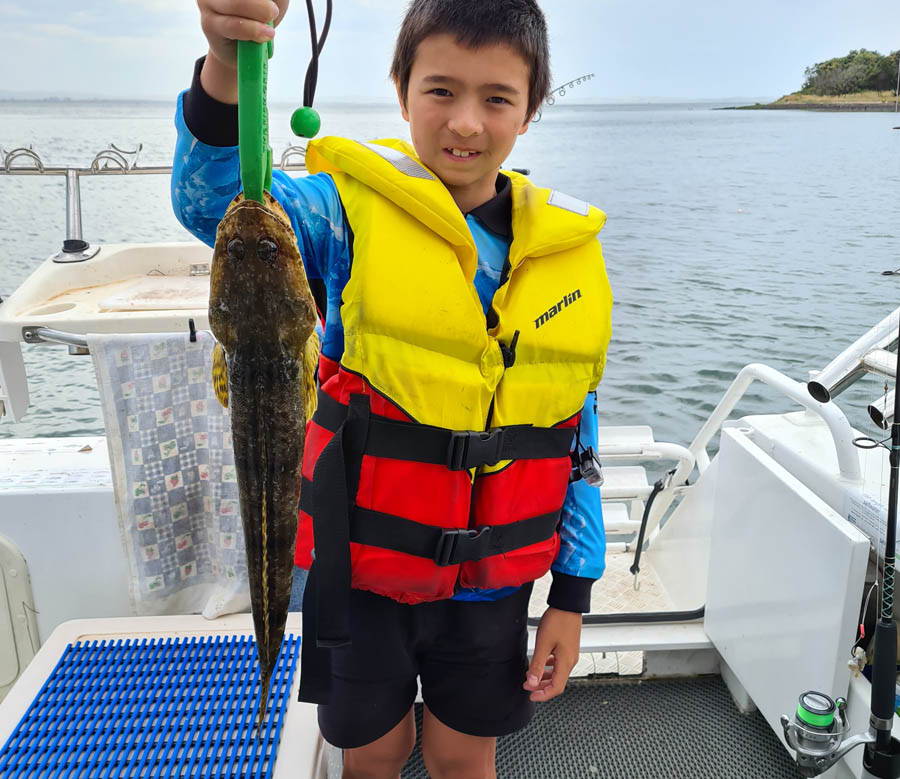 Ricky K with a fantastic 54cm flathead caught fishing at Elizabeth Bluff last week.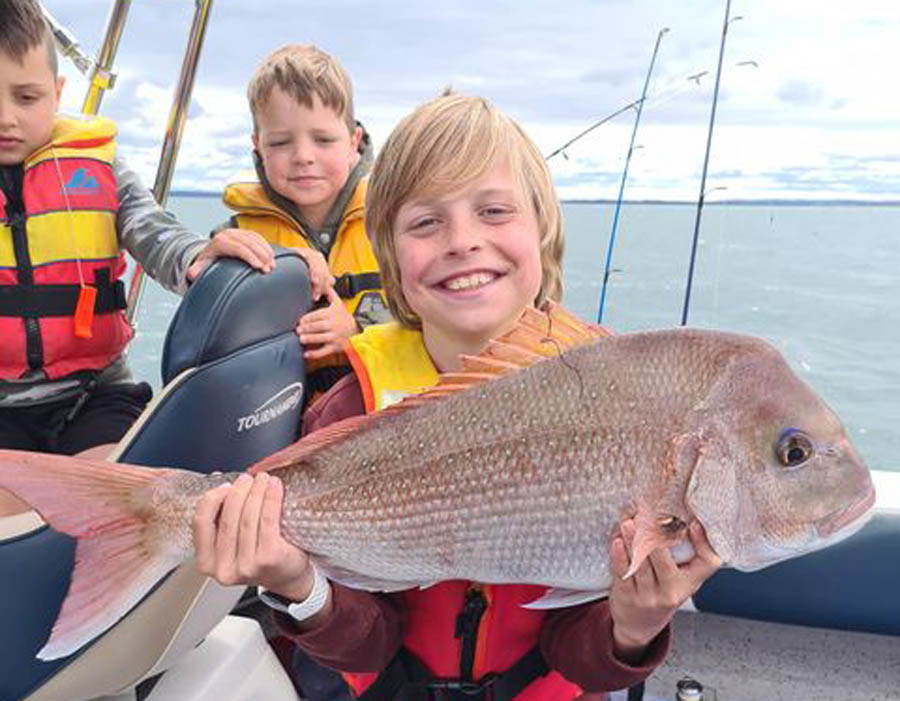 Staff member Dan Arapakis and his cousins Ethan and Rileyfished the corals and caught a nice snapper using pilchards for bait
David Milne and Rob Lord fished the East Arm chasing whiting finding some nice ones in 1.6 and 2 metres using mussels for bait; some nice flathead were caught as well.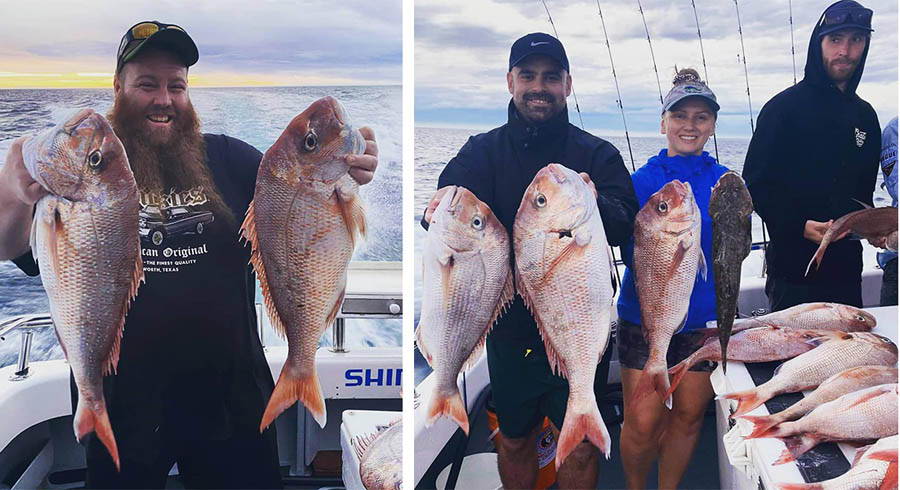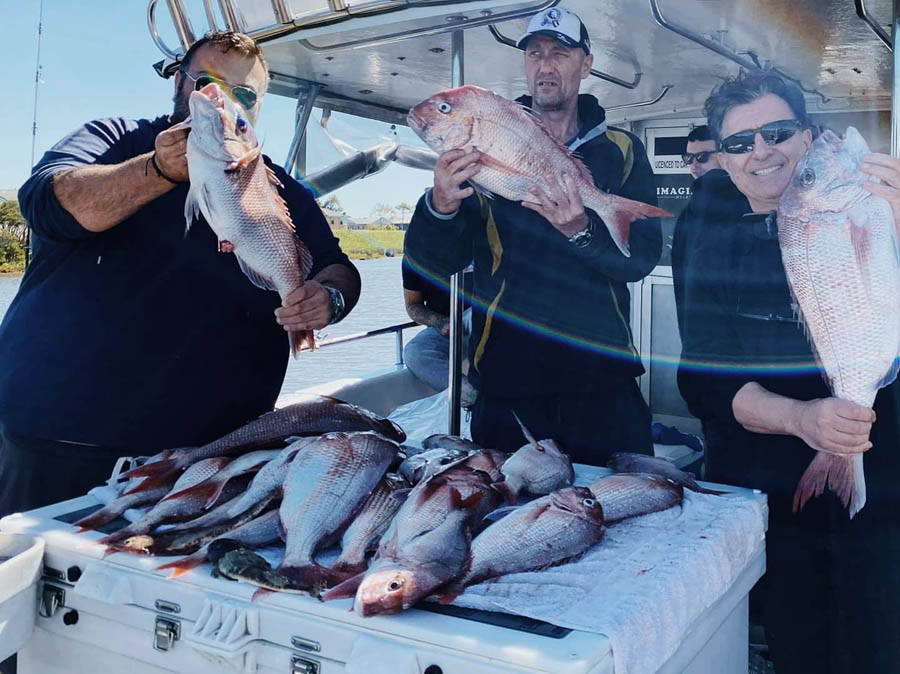 Rob and Dylan Mizzi from Sharkmen Fishing Charters have had an awesome week on the snapper with their customers fishing Port Phillip Bay.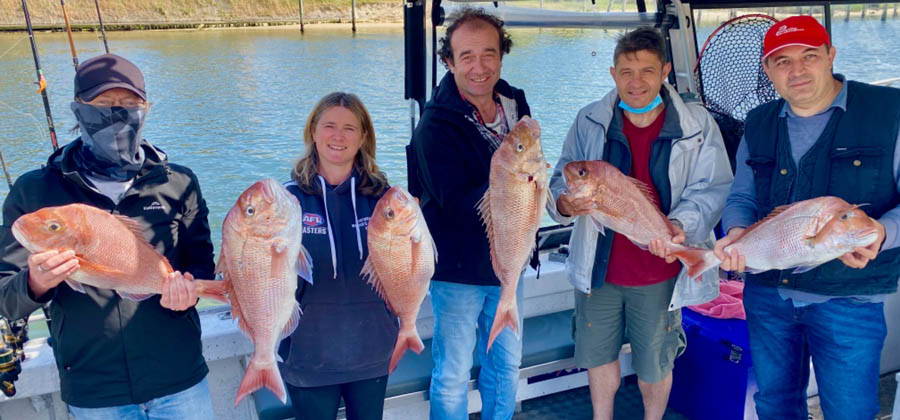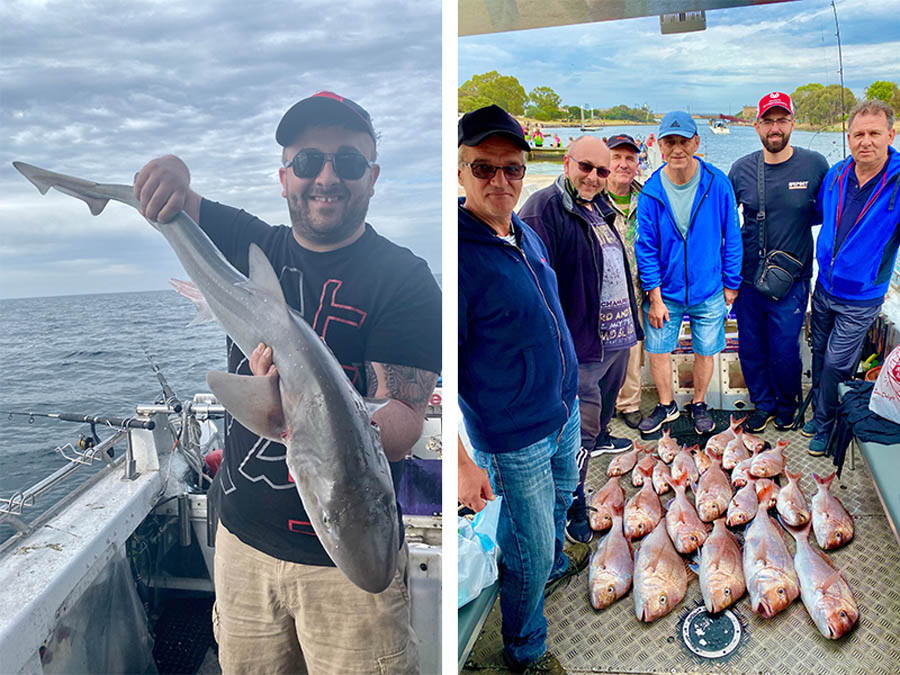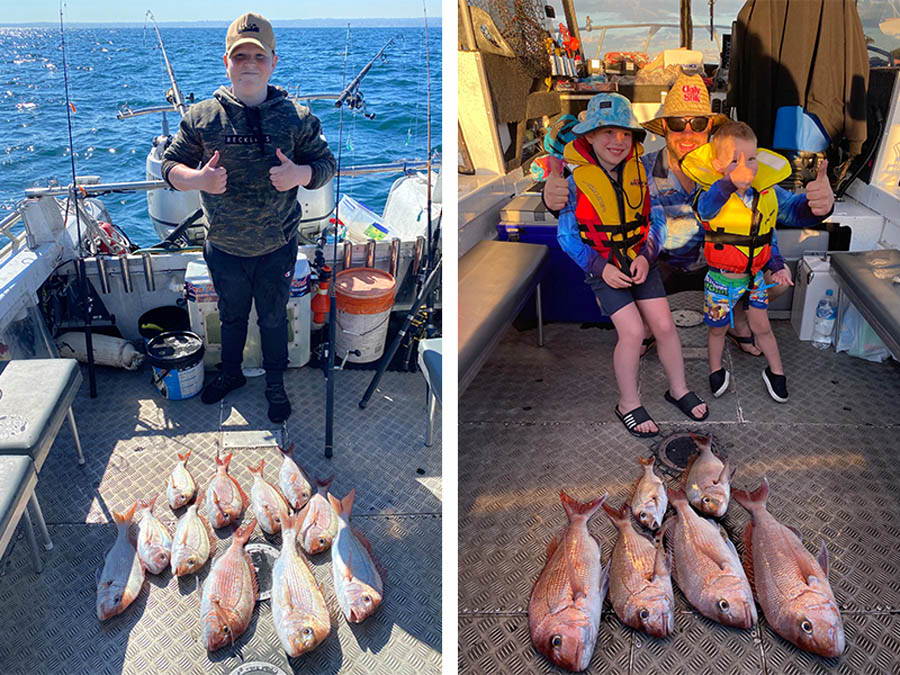 Jayson Turner from Pro Red Fishing Charters has done the miles for his customers and got the smiles with some fantastic snapper bags plus some surprise gummies fishing Port Phillip Bay.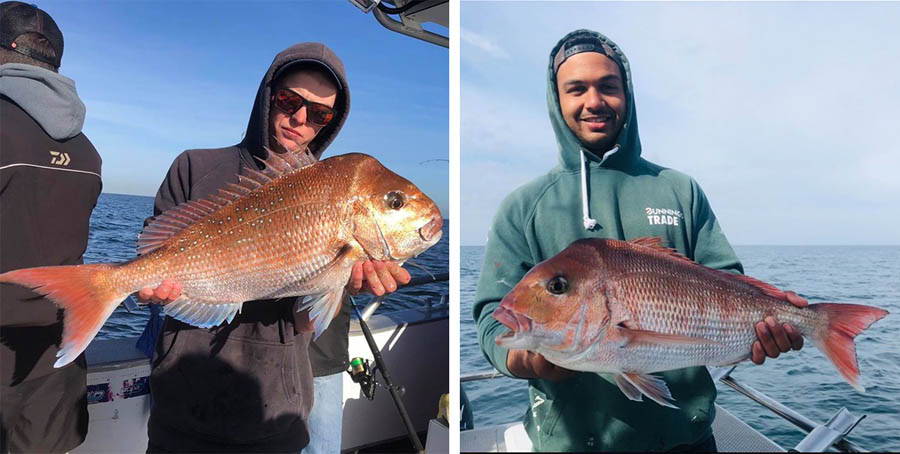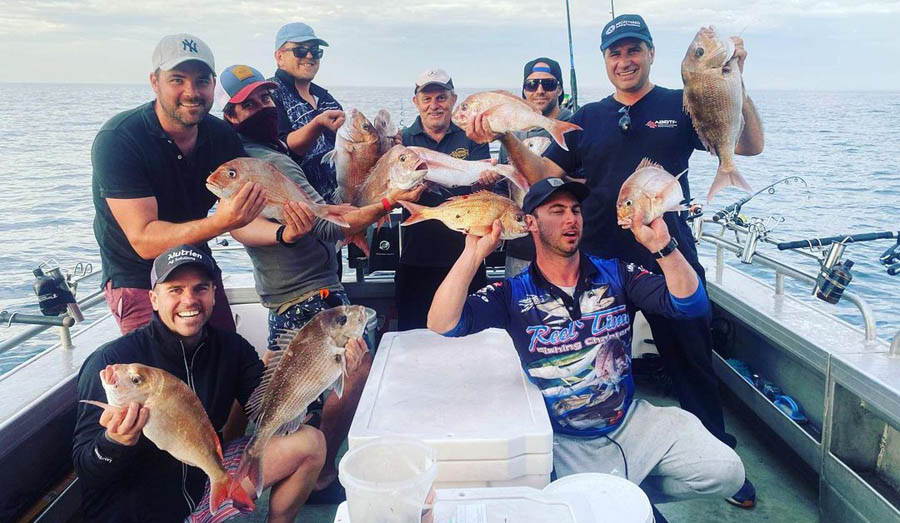 The Reel Time Fishing Charter crews fished Port Phillip Bay this week with their customers and found some beautiful snapper.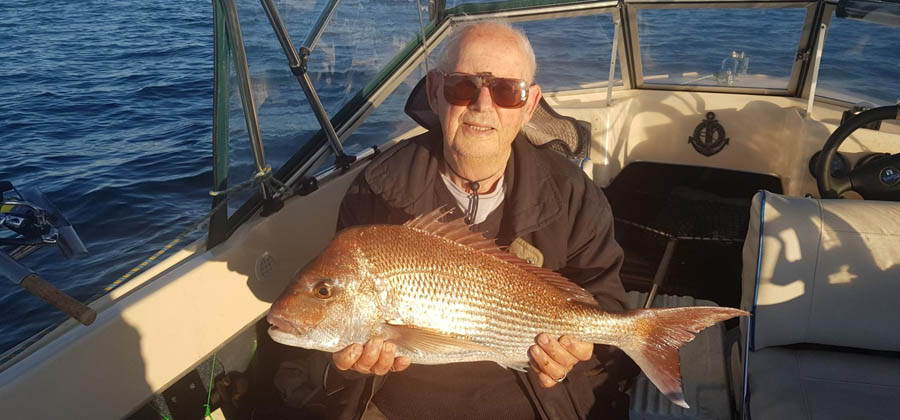 Joe Montebello with his first snapper for the season caught at the Spoil Grounds.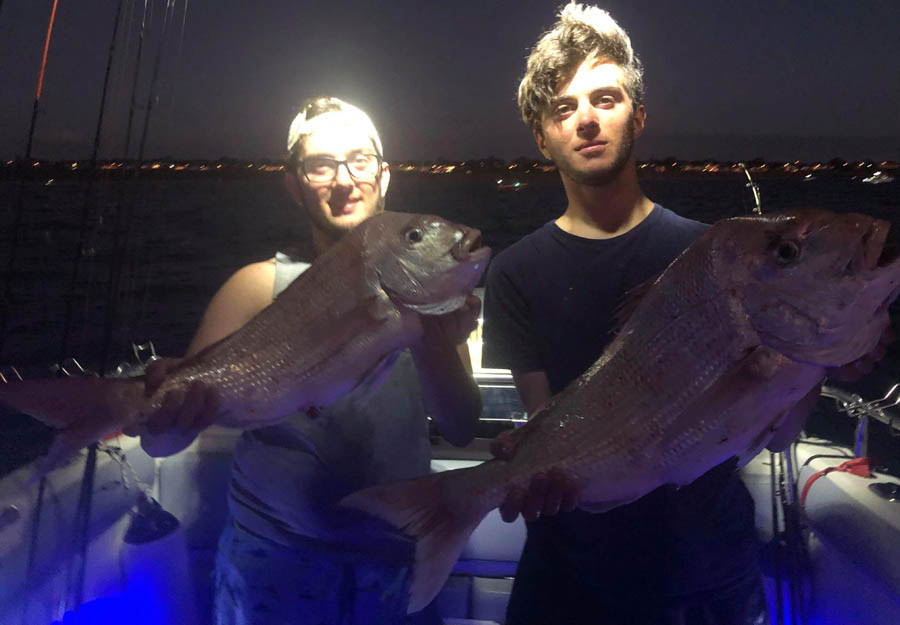 Zac and Corey Czyzewski landed a couple of beautiful snapper fishing off Black Rock using pilchards for bait.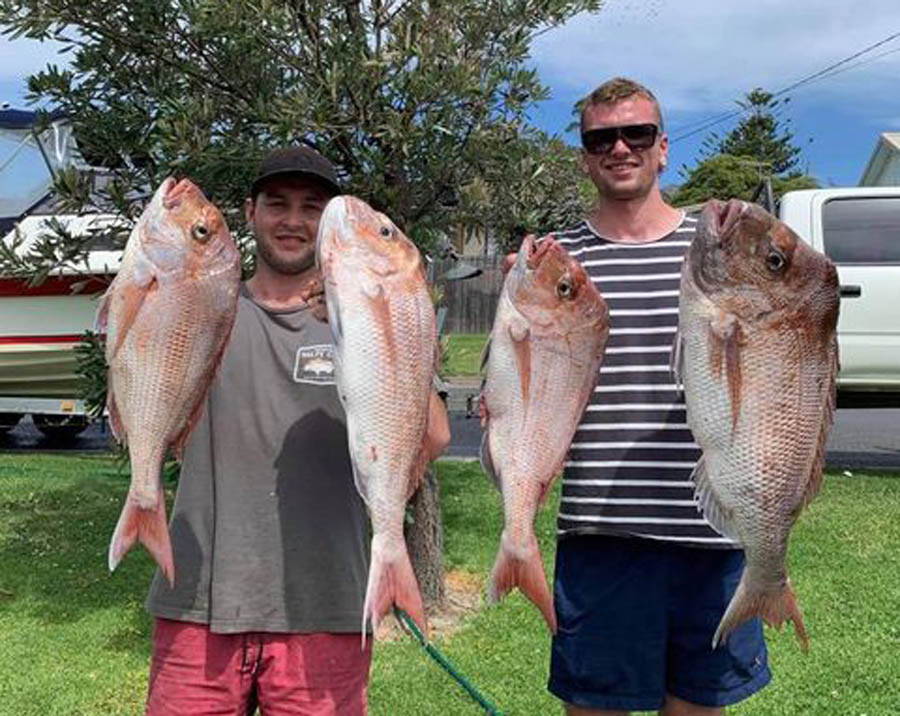 Mitch Wright and Billy Tovey fished out from Frankston in 18 metres of water and caught some fantastic snapper to 68cm using fresh squid for bait.
Steven Jurcec and a mate fished off Frankston in 19 metres and caught some nice snapper using pilchards for bait and also caught the smaller snapper on a micro jig.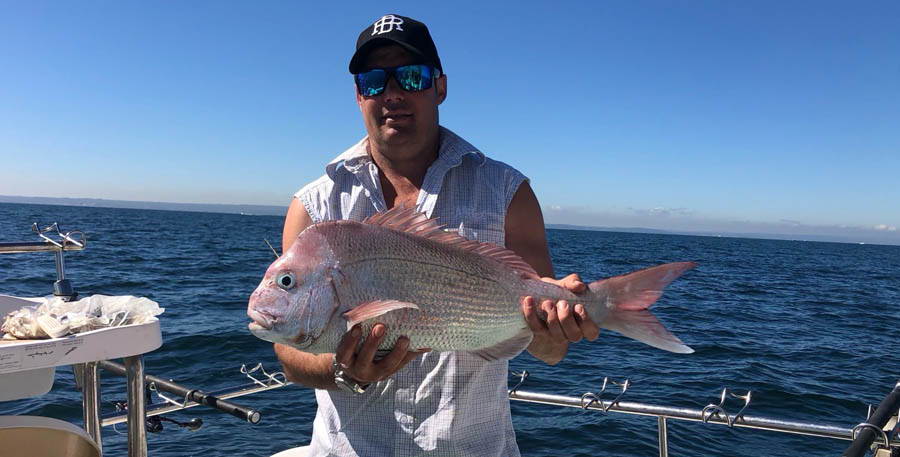 Charlie Groves caught this nice snapper out from Olivers Hill using silver whiting for bait.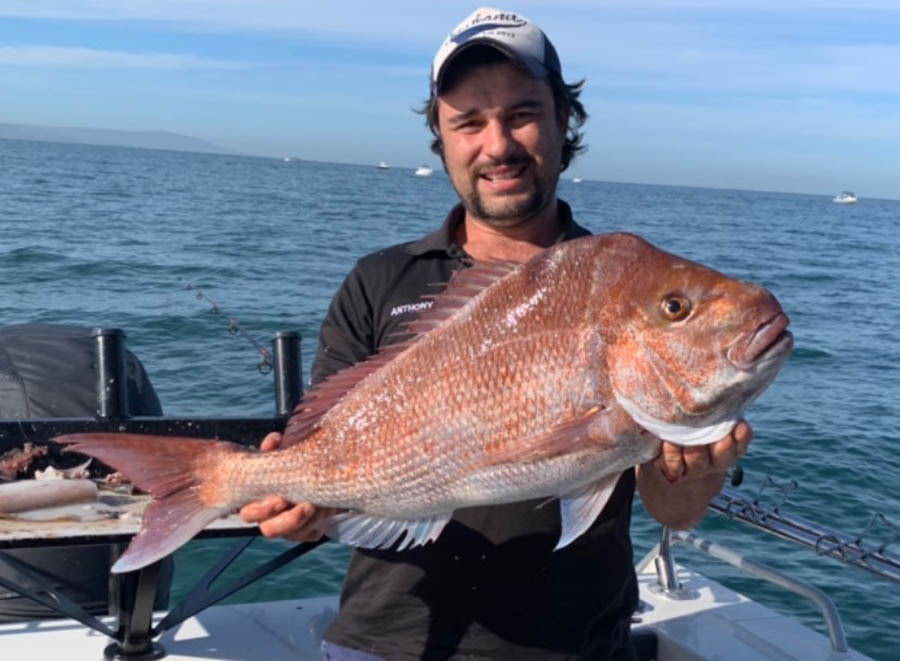 Anthony with a nice snapper caught at Ansetts in 18 metres of water.
Mick Spackman is all smiles with this his first and second gummies caught off Mornington on Saturday.
Felix Matasic caught this nice 3kg snapper off Mt Martha using squid for bait.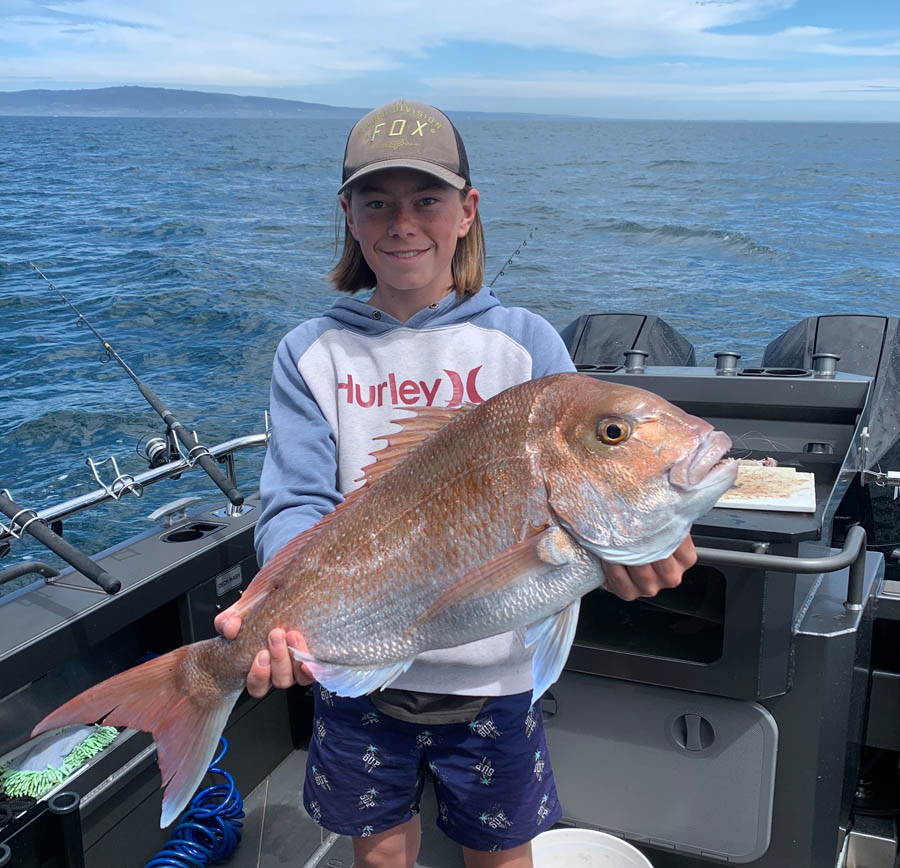 Jake Over caught this nice snapper while fishing out from Mt Martha on the weekend.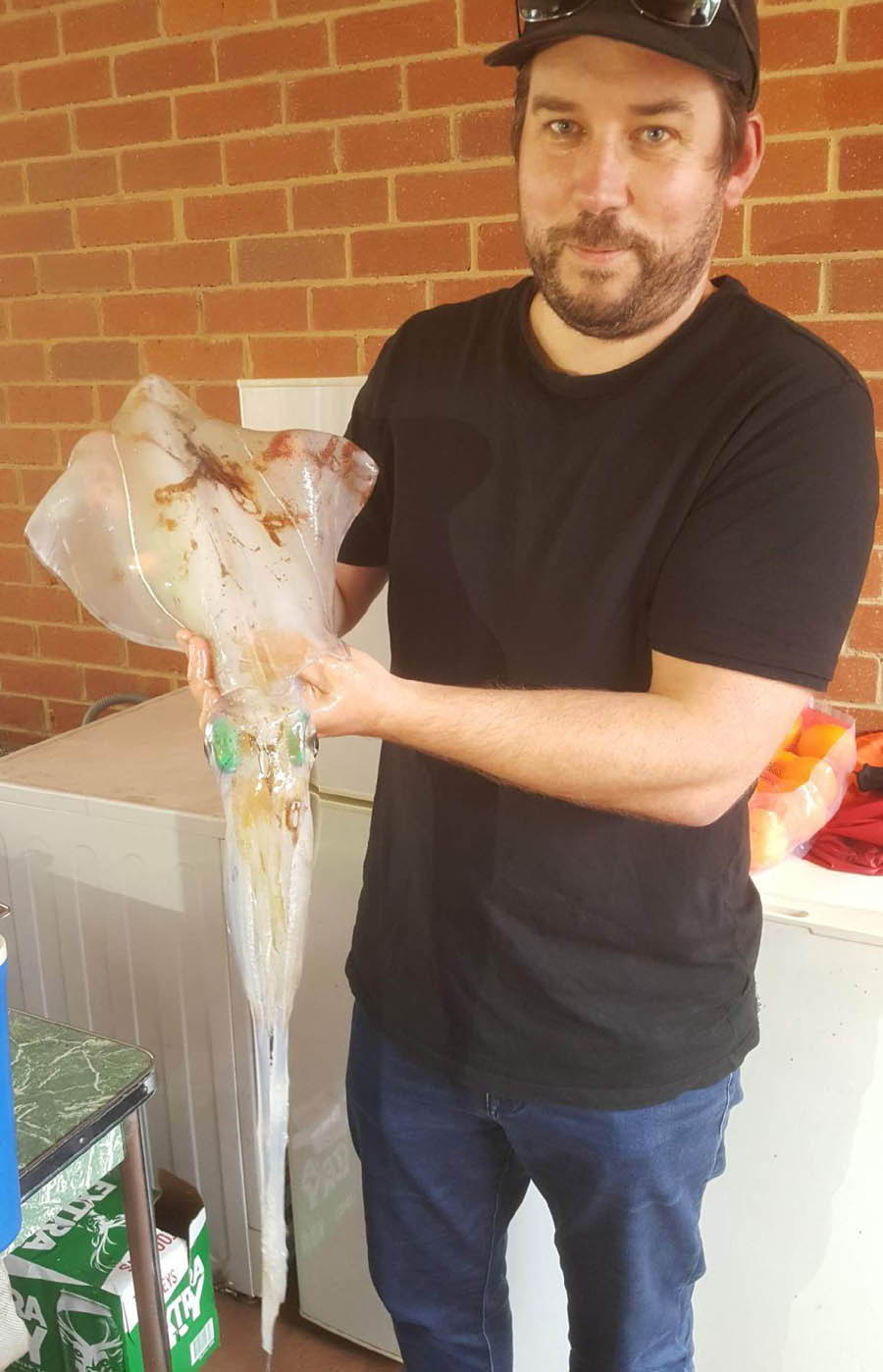 Matt Sokolowski caught this nice squid fishing the Portsea Pier last week.
Steve Vessey had a ripper twilight session fishing the Werribee River last week catching 7 estuary perch and a bass on surface lures.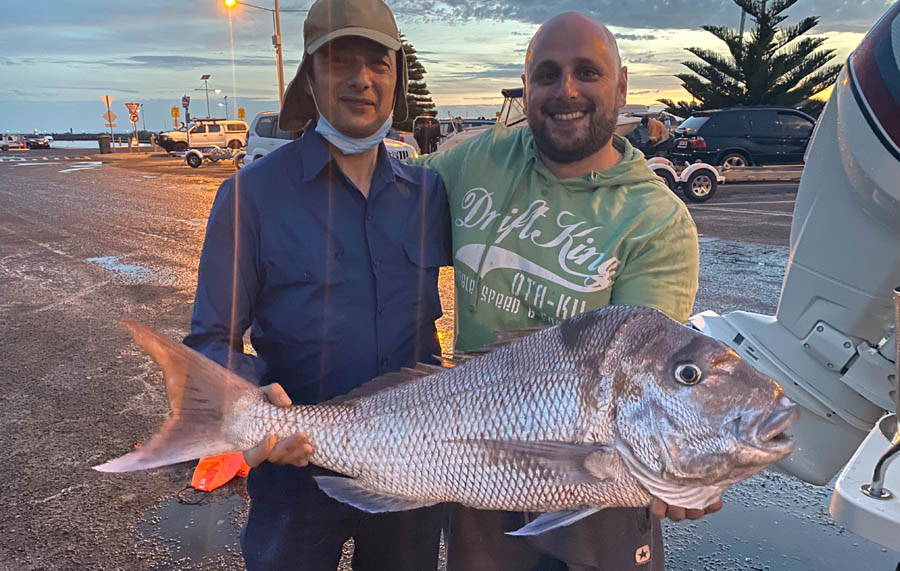 Johny and Peter with a monster of a snapper weighing 10.4kg caught out from Williamstown using a squid head for bait.
Peter Szitas caught some cracking yellow belly fishing Taylors Lake near Horsham last week.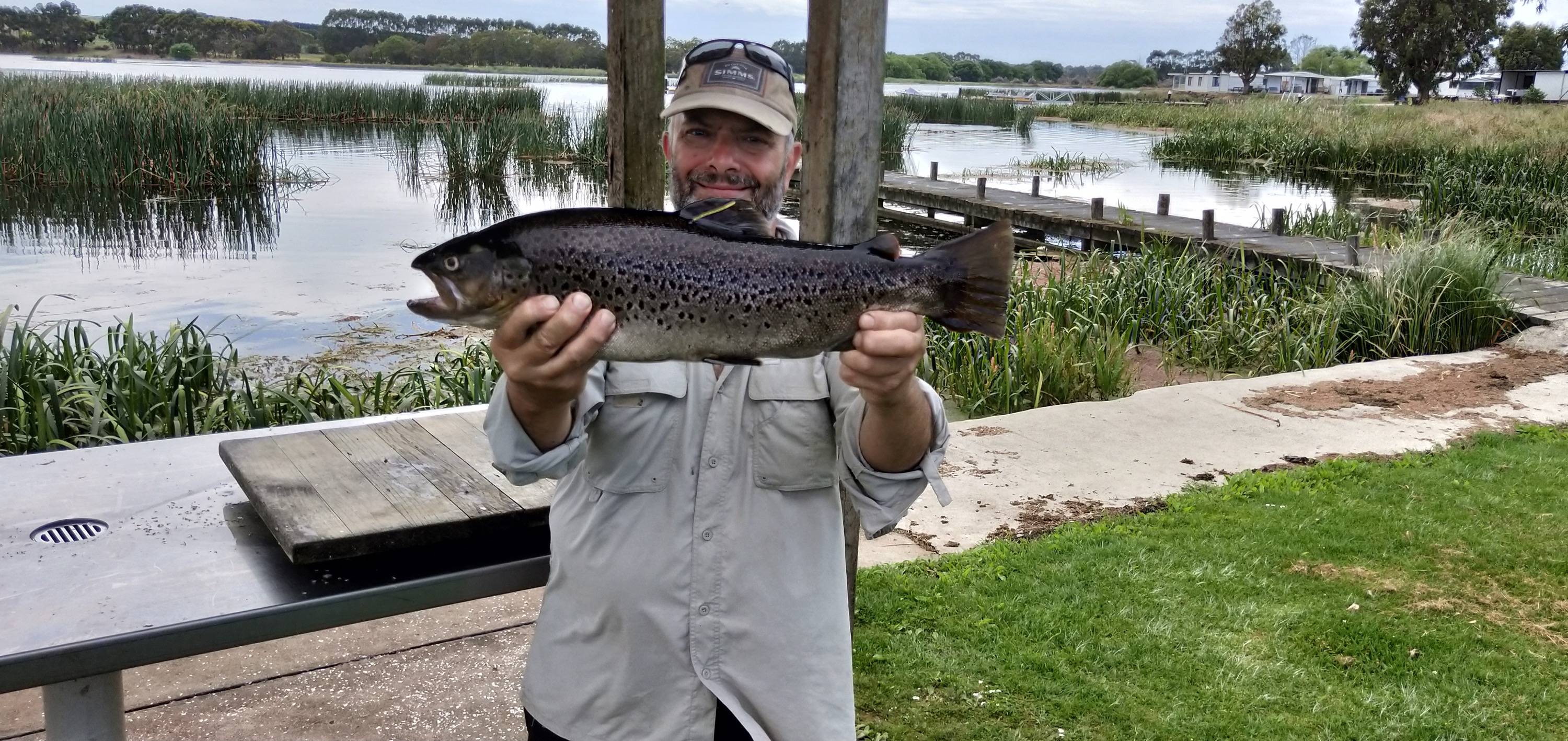 A fly fisher has struck gold at Lake Purrumbete near Camperdown, landing a $10,000 fish as part of the relaunched Golden Tag competition. Alex Georgopolous was the lucky fisher to score the $10,000 prize, landing the tagged brown trout in the early hours of Sunday morning.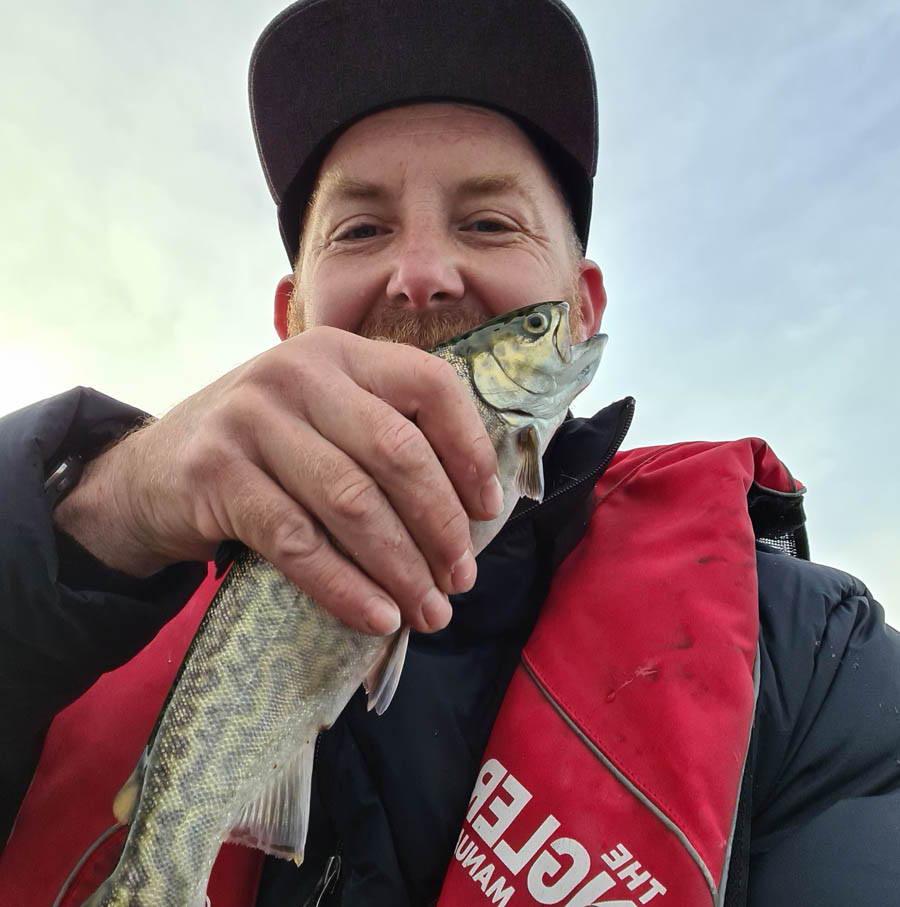 Duane Tribe caught a nice tiger trout on a mudeye fishing at Lake Purrumbete on a recent family trip, he also reports catching plenty of redfin, chinook salmon and rainbow trout.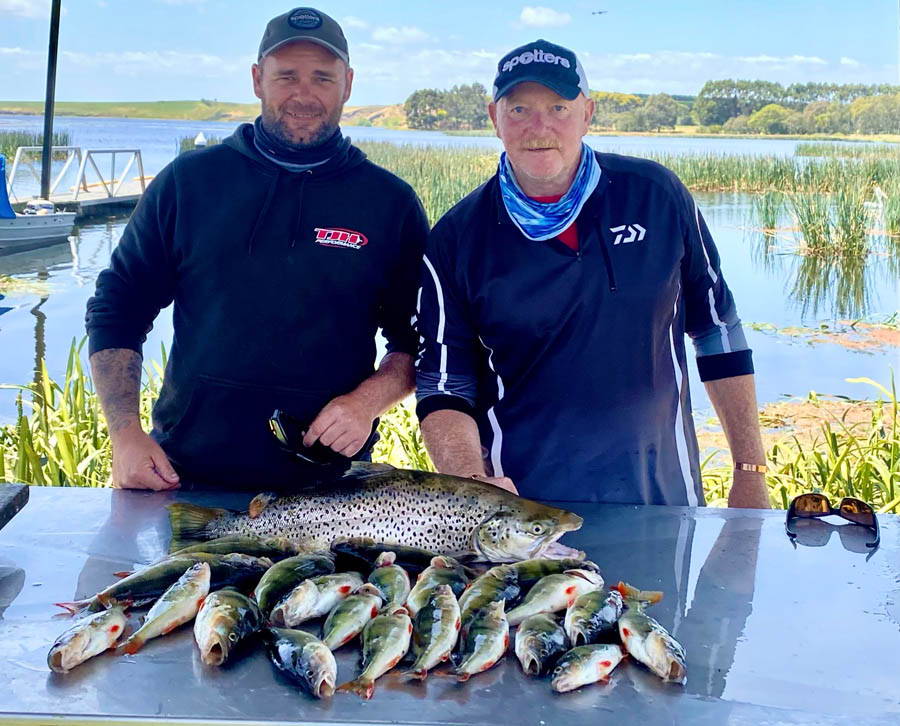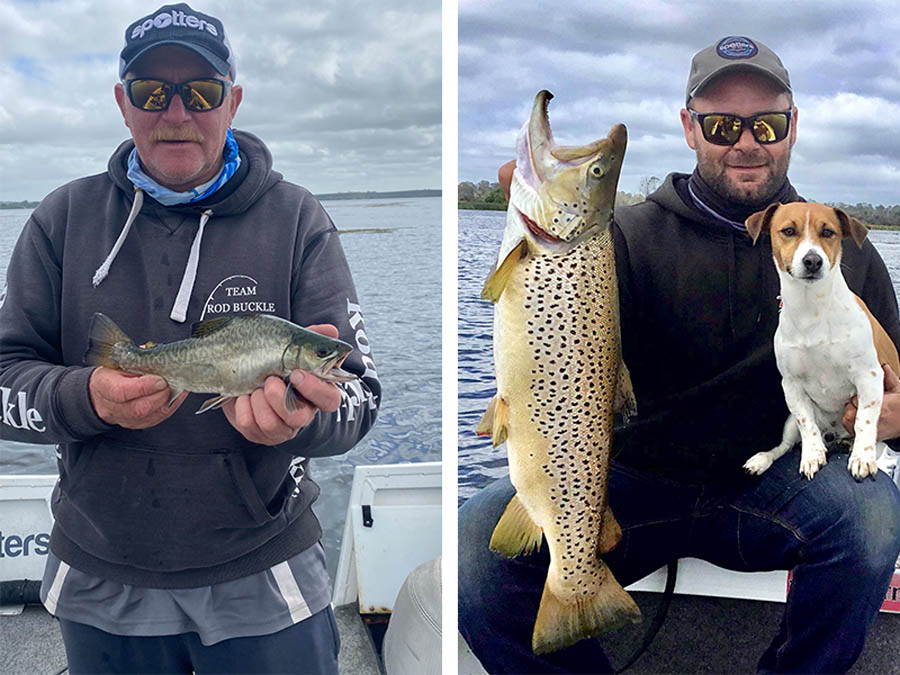 Mick and Trevor fished Lake Purrumbete over the weekend and had a fantastic morning catching around 30 redfin, Trev then caught his first tiger trout and Mick caught a nice 65cm brown trout.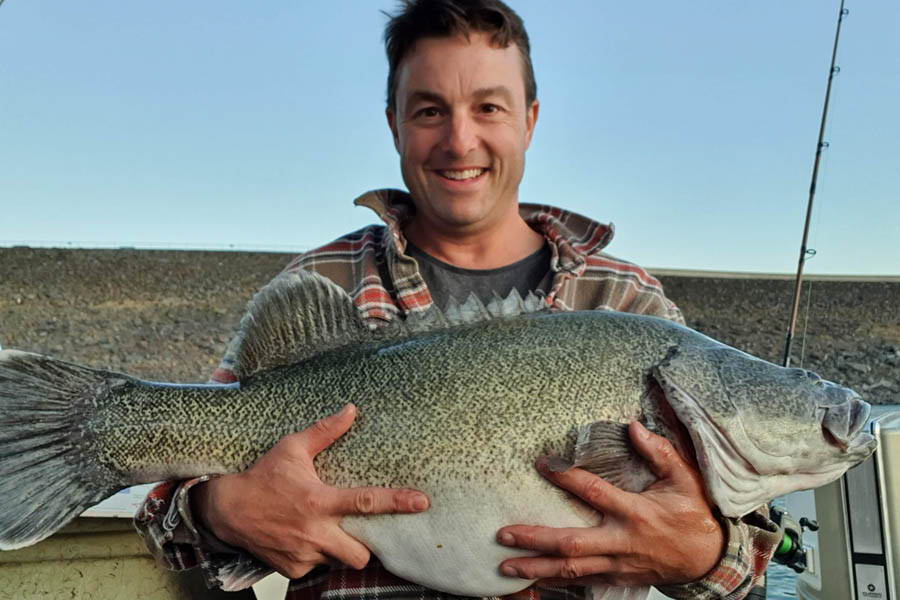 Paul Dall'Oglio caught this ripper Murray cod fishing at Lake Eildon; the cod measured 92cm.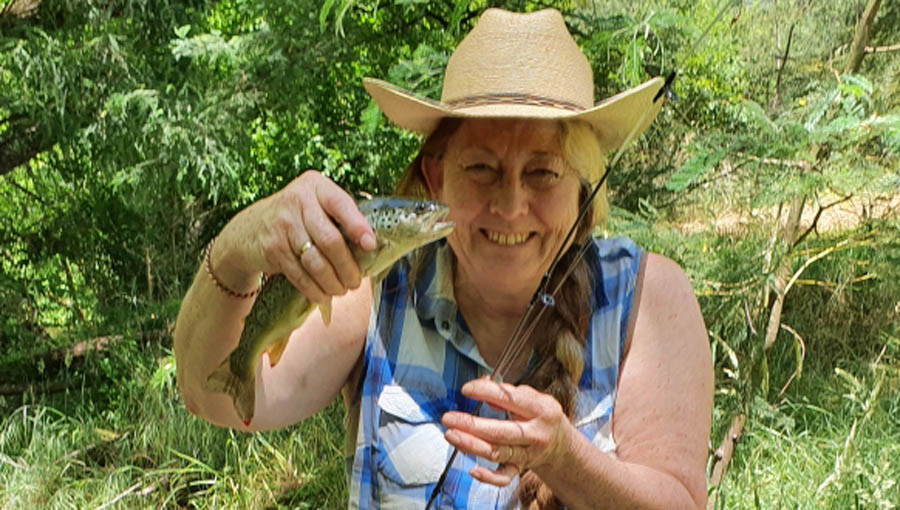 Dallas Barber caught a lovely brown trout caught from the Mitta Mitta river.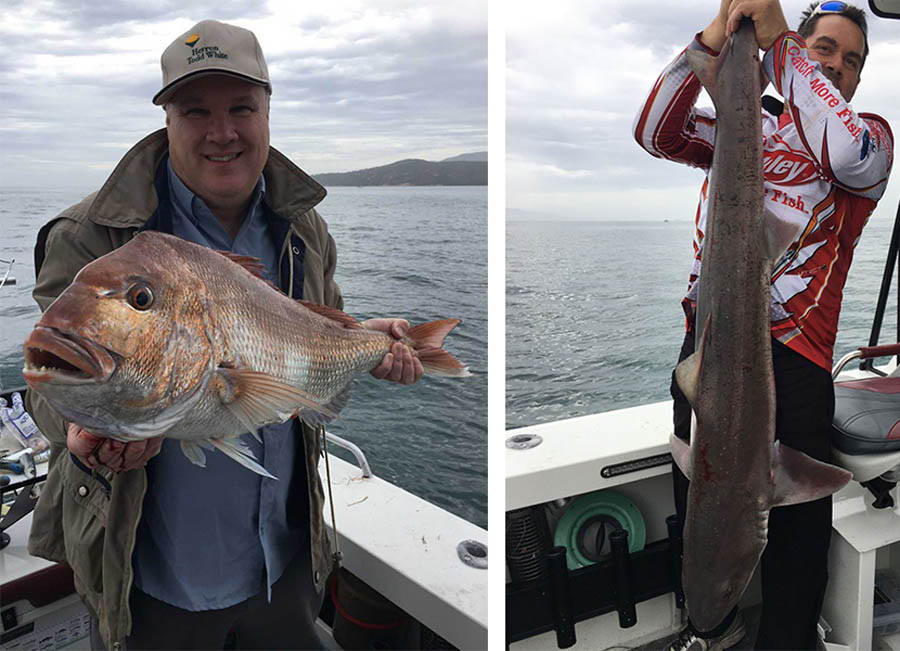 Emilio and his brother in law had a fantastic day at Port Welshpool catching a cracking gummy and snapper using fresh trevally.
IFISH WITH TACKLE WORLD ON TEN BOLD - SERIES 15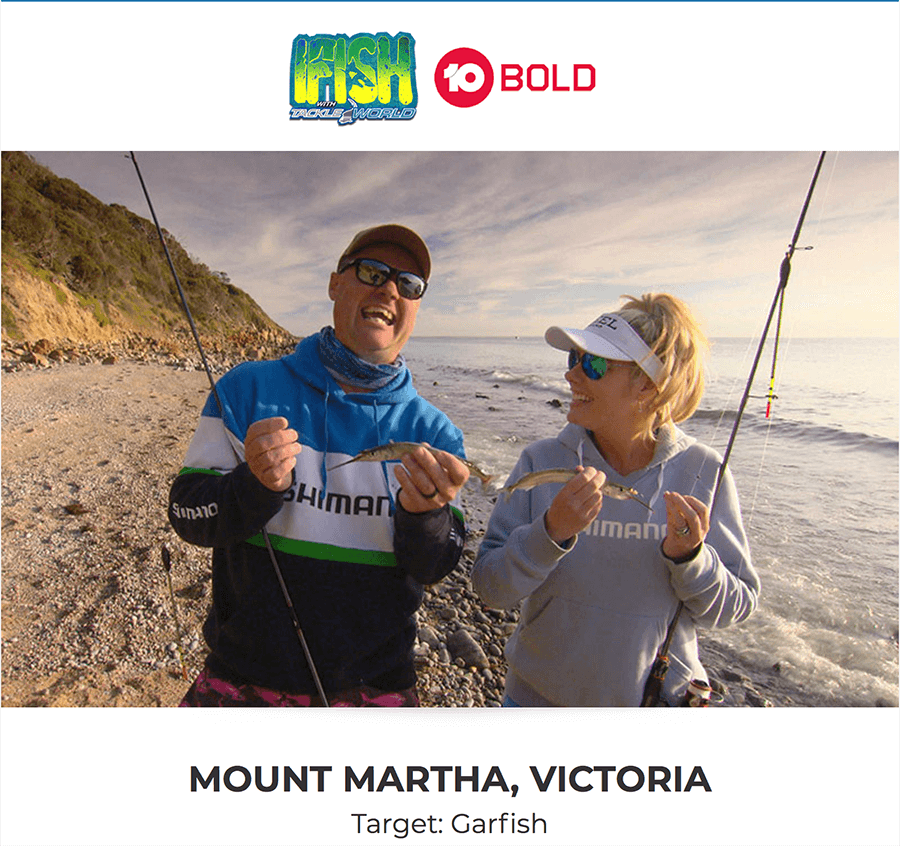 This week's IFISH features an afternoon wetting a line at Paul and Cristy's local, beautiful Mount Martha, finishing off with a mouthwatering garfish bruschetta! Who'd like the recipe? 👉🍽

Join us on Sunday on Ten Bold at 5pm.
IFISH WITH TACKLE WORLD ON YOUTUBE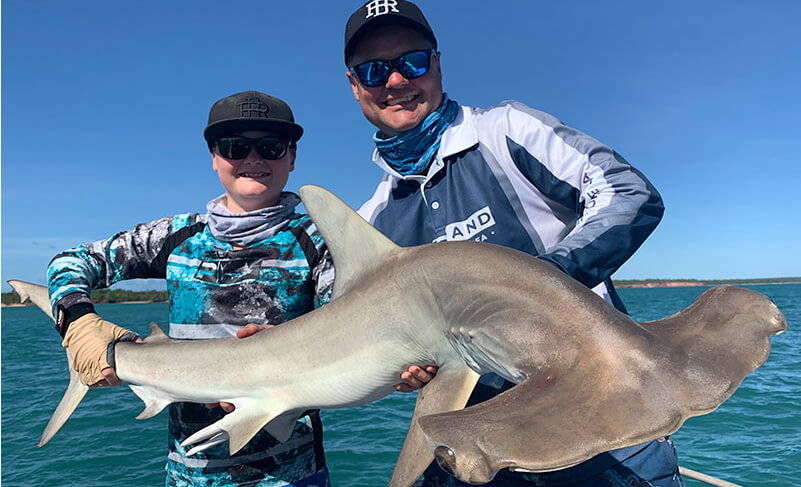 Catch past episodes of IFISH TV on Youtube if you need that fishing fix any time, any where.
TALKING FISHING - C31 - TUESDAYS at 8.30pm
Catch "Talking Fishing" on Melbourne's C31 TV (CH44) at 8.30pm each Tuesday night. Staff members David Kramer and Adam Ring together with Steve "Trelly" Threlfull host Australia's only "Live to Air" fishing television program at this prime time-slot. Put Tuesday night's at 8.30 away in your weekly diary of TV shows to watch!
Apple seeds contain cyanide.

Good Luck with your fishing and stay safe on the water,

The TEAM at Tackle World Cranbourne & Mornington