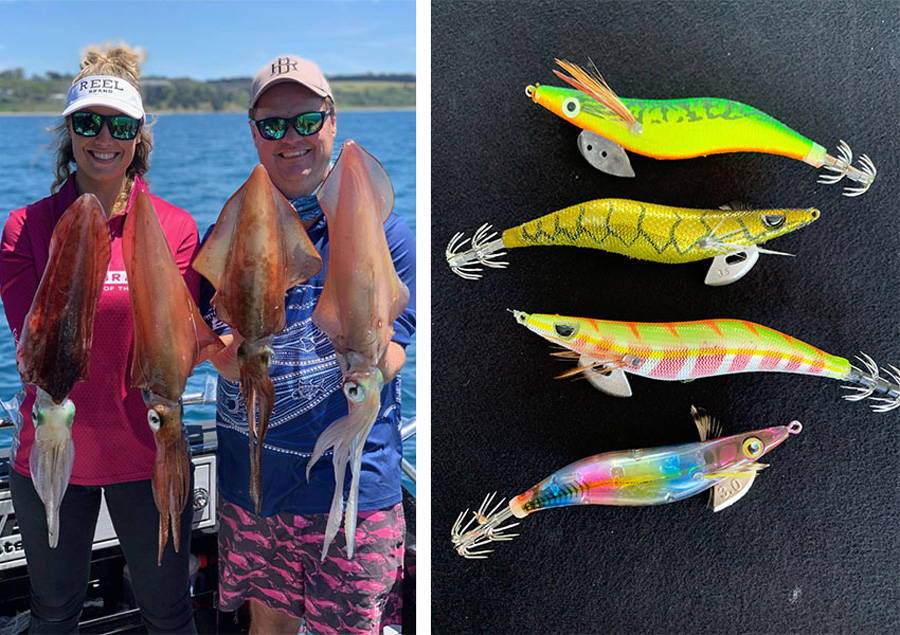 Paul Worsteling and the IFISH TV crew filmed on Western Port on Wednesday in pristine conditions with WIRF (Women In Recreational Fishing) leader Michelle B. On a tip-off from Cassar Fishing Charters they headed down to Flinders and fished in 15 metres of water catching some monster calamari using IKA, Odori and Sephia Clinch artificial jigs as well as squid jags baited with bay trout.
Michelle worded PW up on a good whiting spot not far from their squid grounds and caught some magnificent whiting all over 40cm.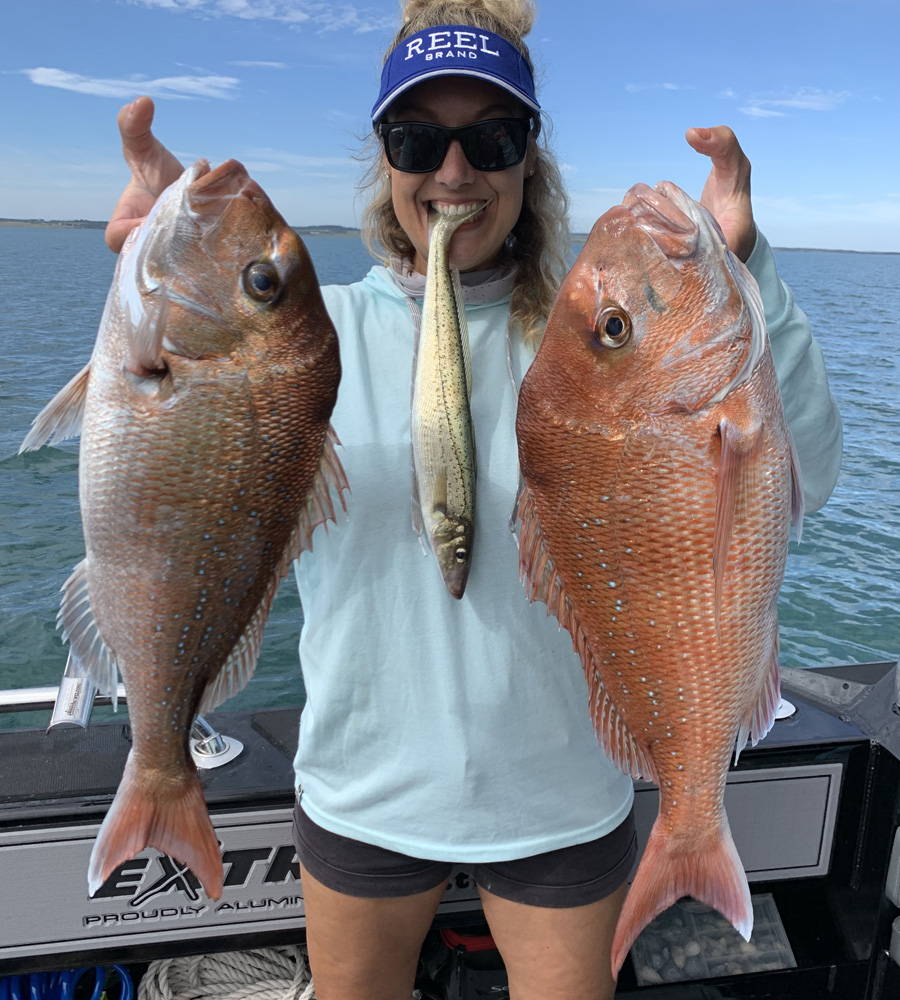 After a quick session on the whiting they decided to try their luck on the snapper and headed over near Cowes and fished in 18 metres. Using freshly caught squid they caught 14 snapper (most released) to 3.8kg in under 2.5 hours. PW says if you can get out on Western Port to do some fishing do so now as it is going off!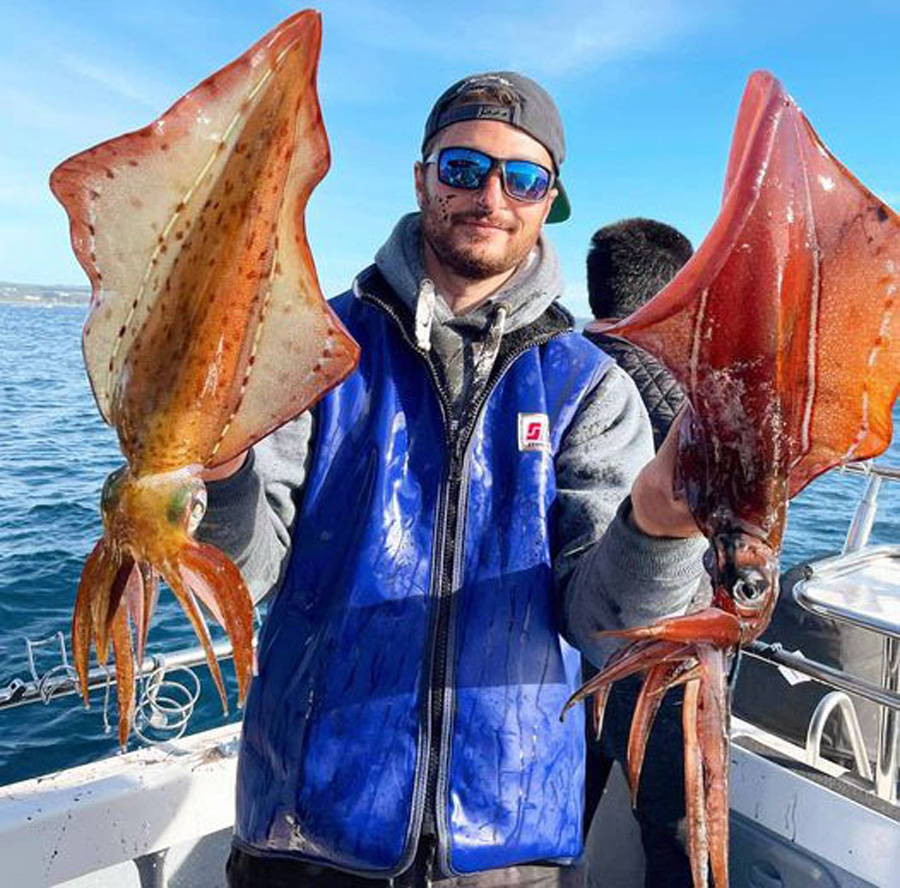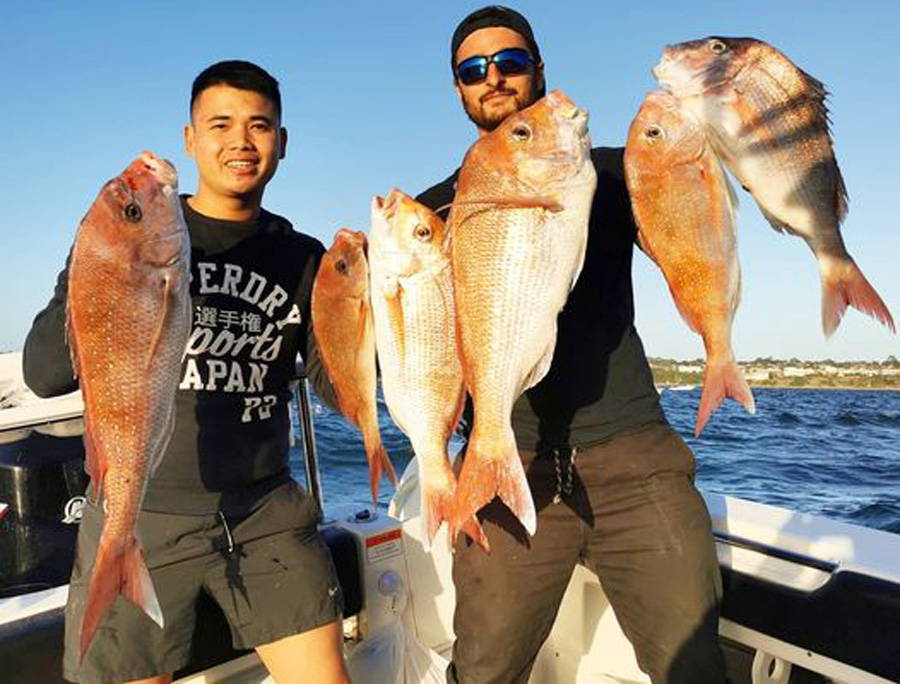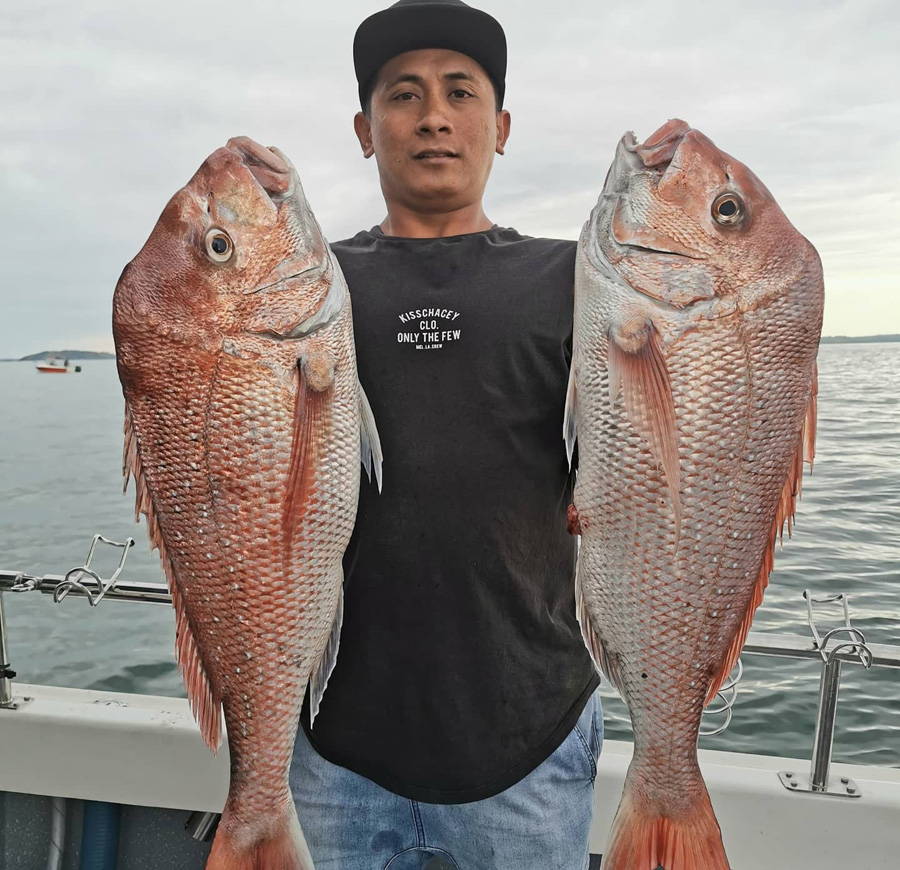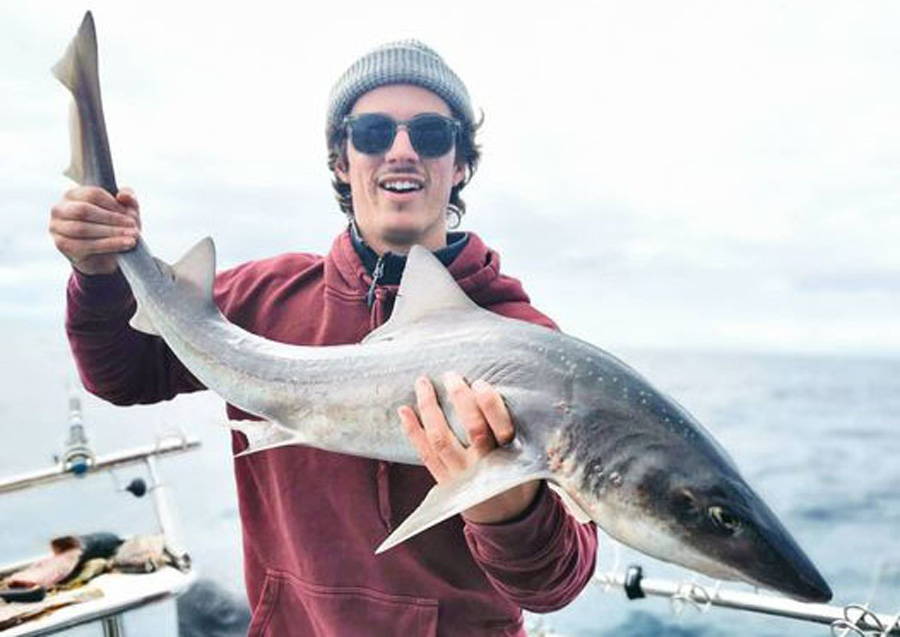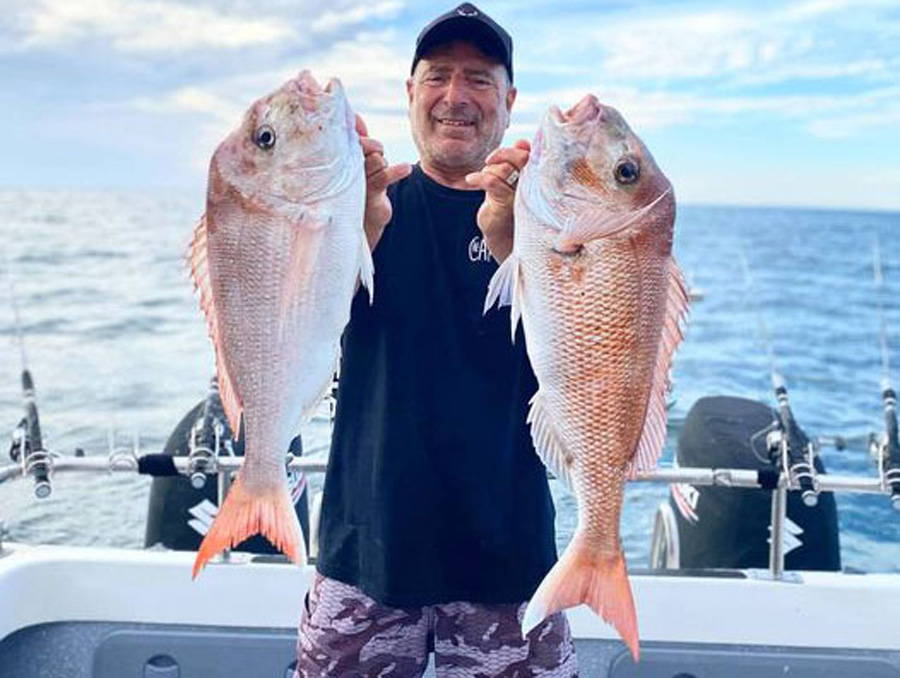 Chris Cassar from Cassar Fishing Charters has been smashing the snapper, squid and gummies this past week with his customers however the highlight for the week has been Chris' dad Mark (the OG Cassar snapper slayer) landing a magnificent 9.82kg snapper while giving Chris the arvo off from skippering.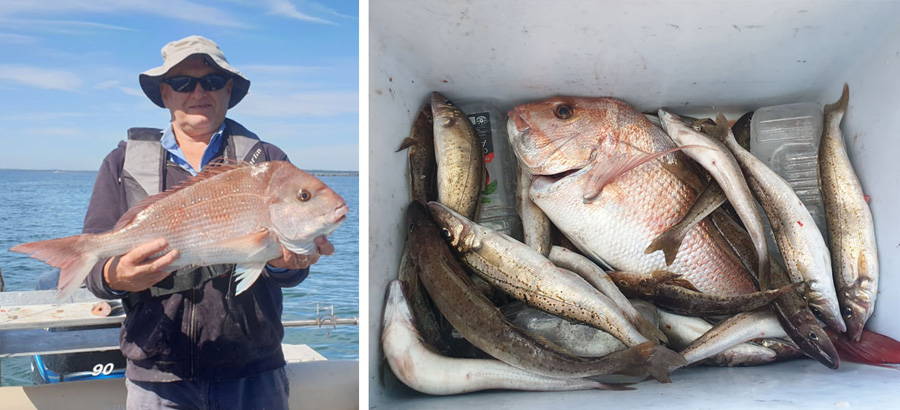 Malcolm Thomas and his son caught some cracking fish with some nice whiting and snapper from Middle Spit and Buoy 27.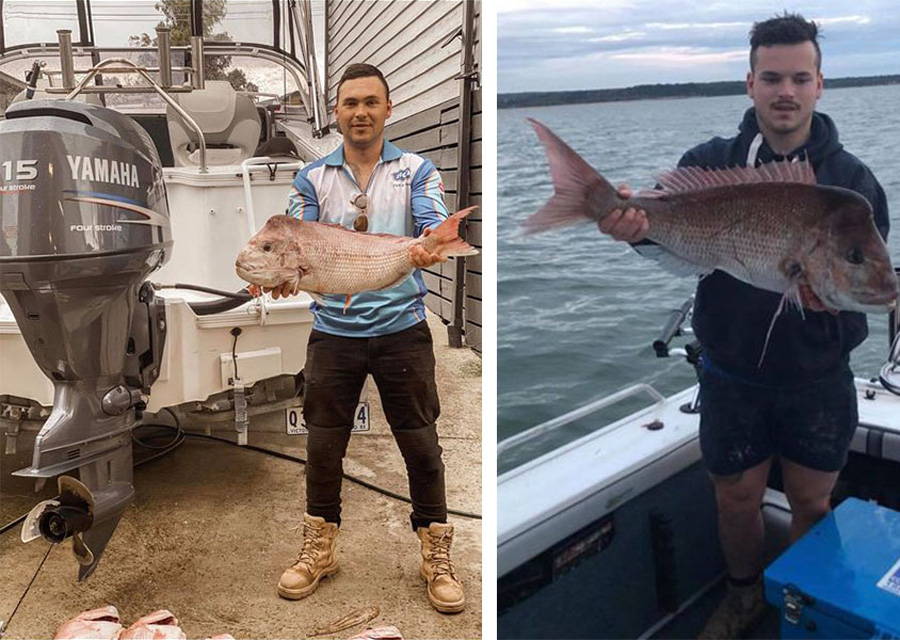 James Wilson, James Cecere and Chris Nickels fished Corinella at sun-down on Saturday night using squid and slimy mac for bait and bagged out in 1 hour. Great session guys well done!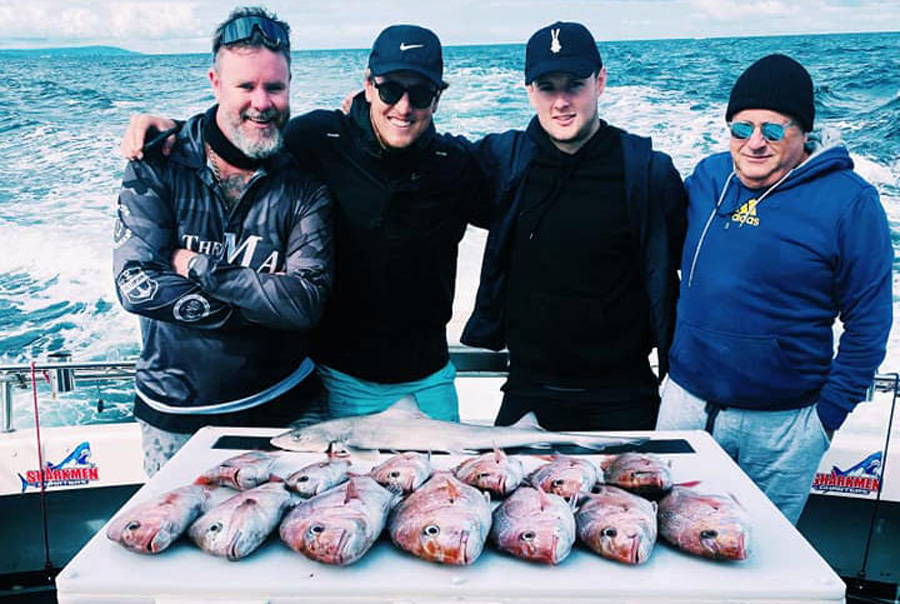 Rob and Dylan Mizzi from Sharkmen Fishing Charters got their customers on to some ripper snapper fishing in Port Phillip Bay this past week.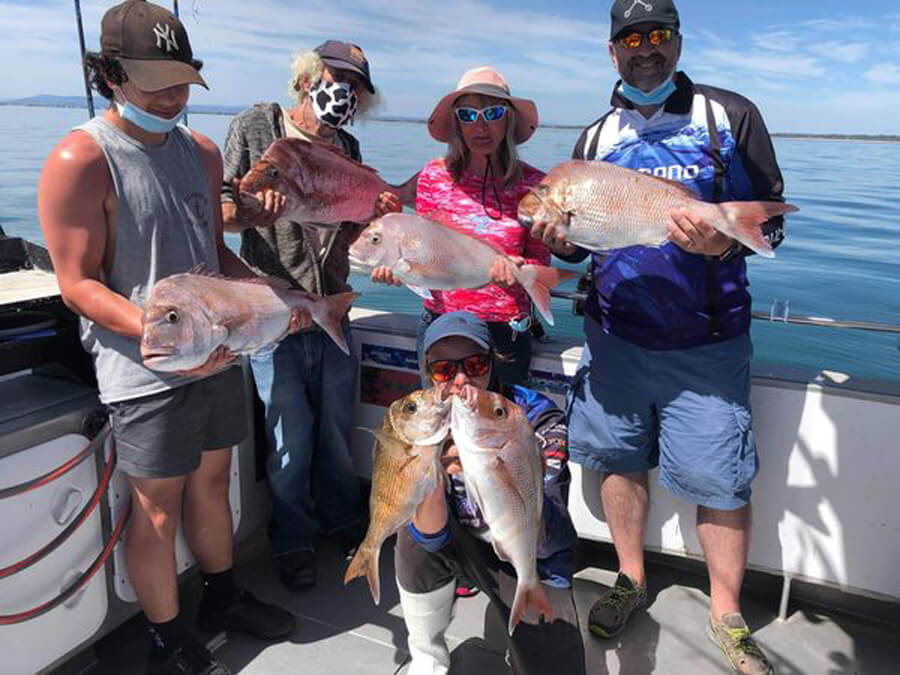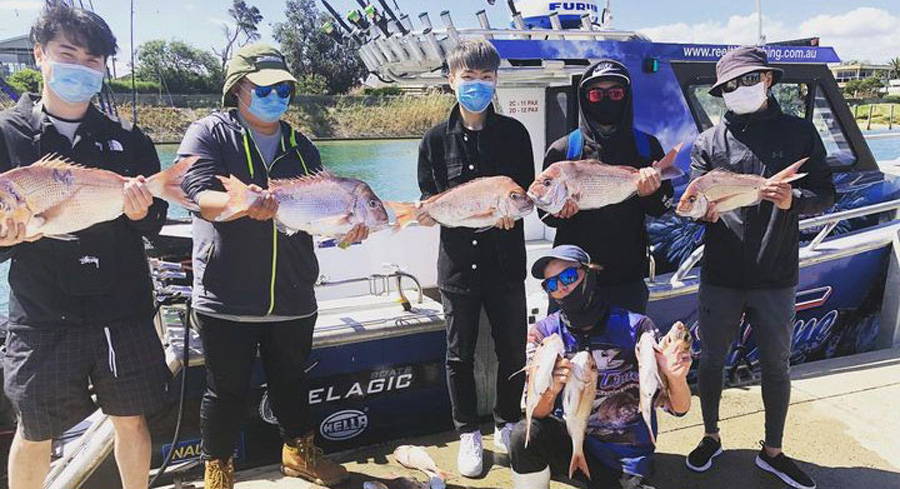 Matt Cini and the Reel Time Fishing crews have caught some fantastic Port Phillip Bay snapper with their customers this past week.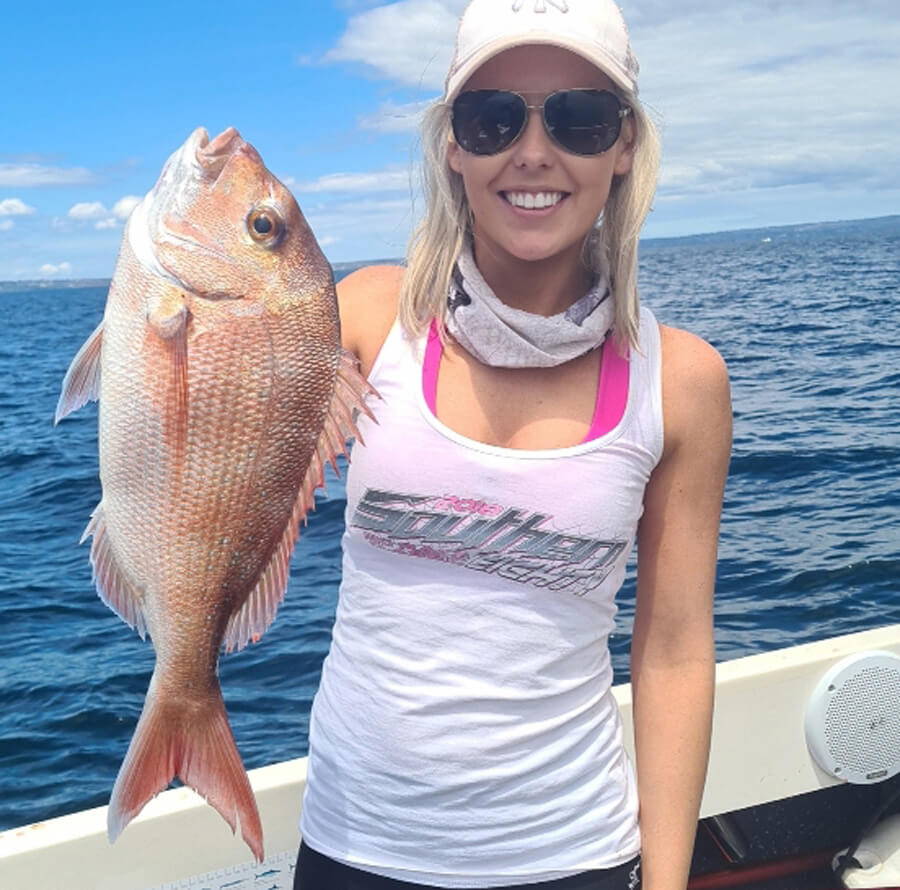 Madiy with a nice snapper caught at P2 on the weekend using fresh squid head for bait.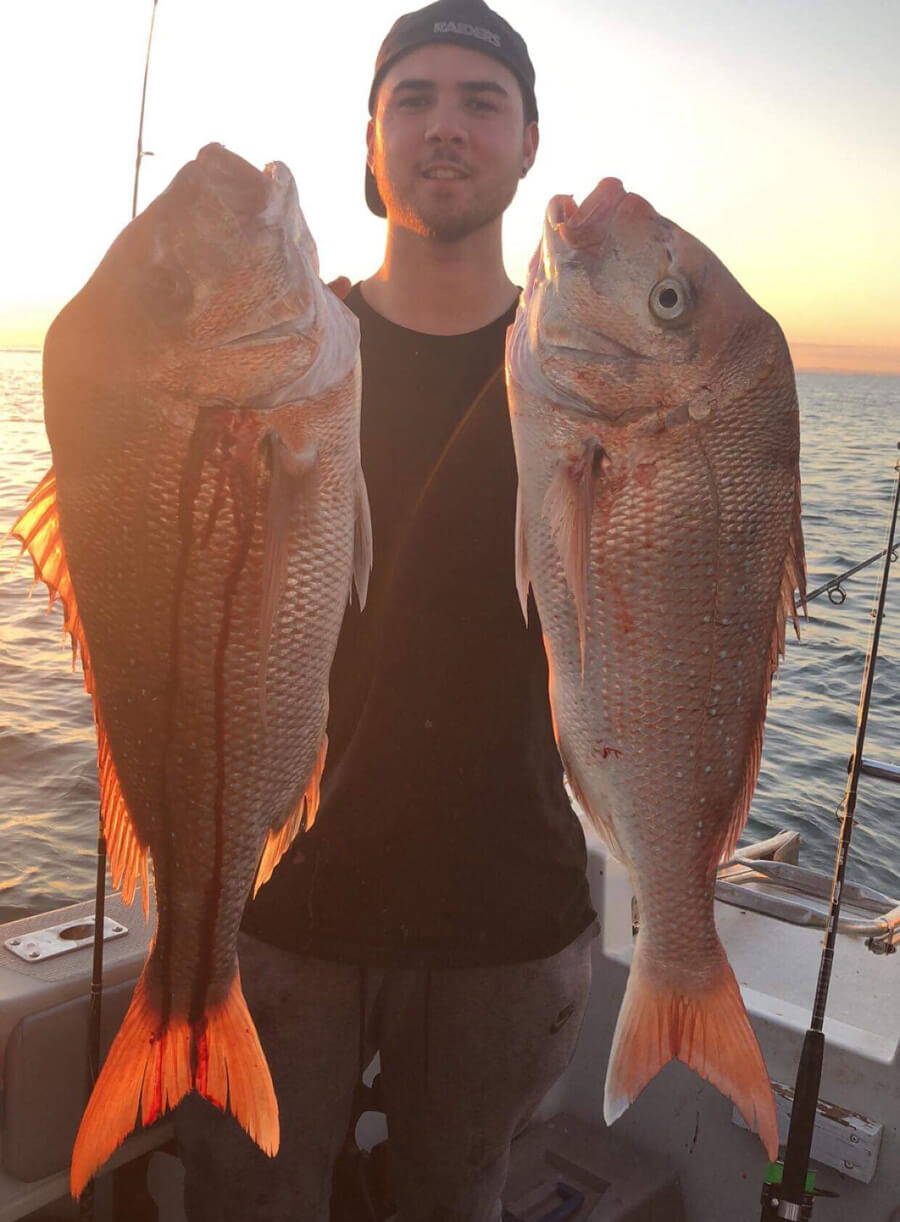 Ryan Vella fished Black Rock and caught some cracking snapper to 7.5kg.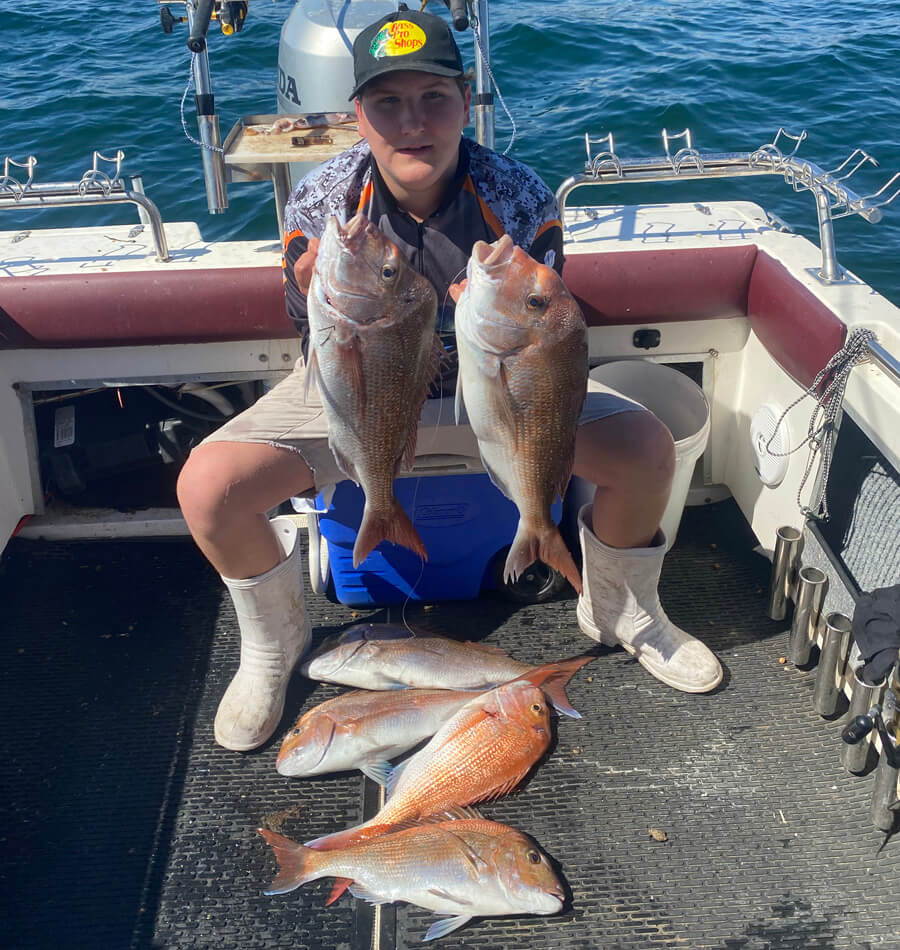 Thomas Farrugia fished in 11 metres of water out from Black Rock on Saturday and caught some fantastic snapper with his dad.
Paul McCormack caught this nice snapper fishing Black Rock in 16 metres on Saturday.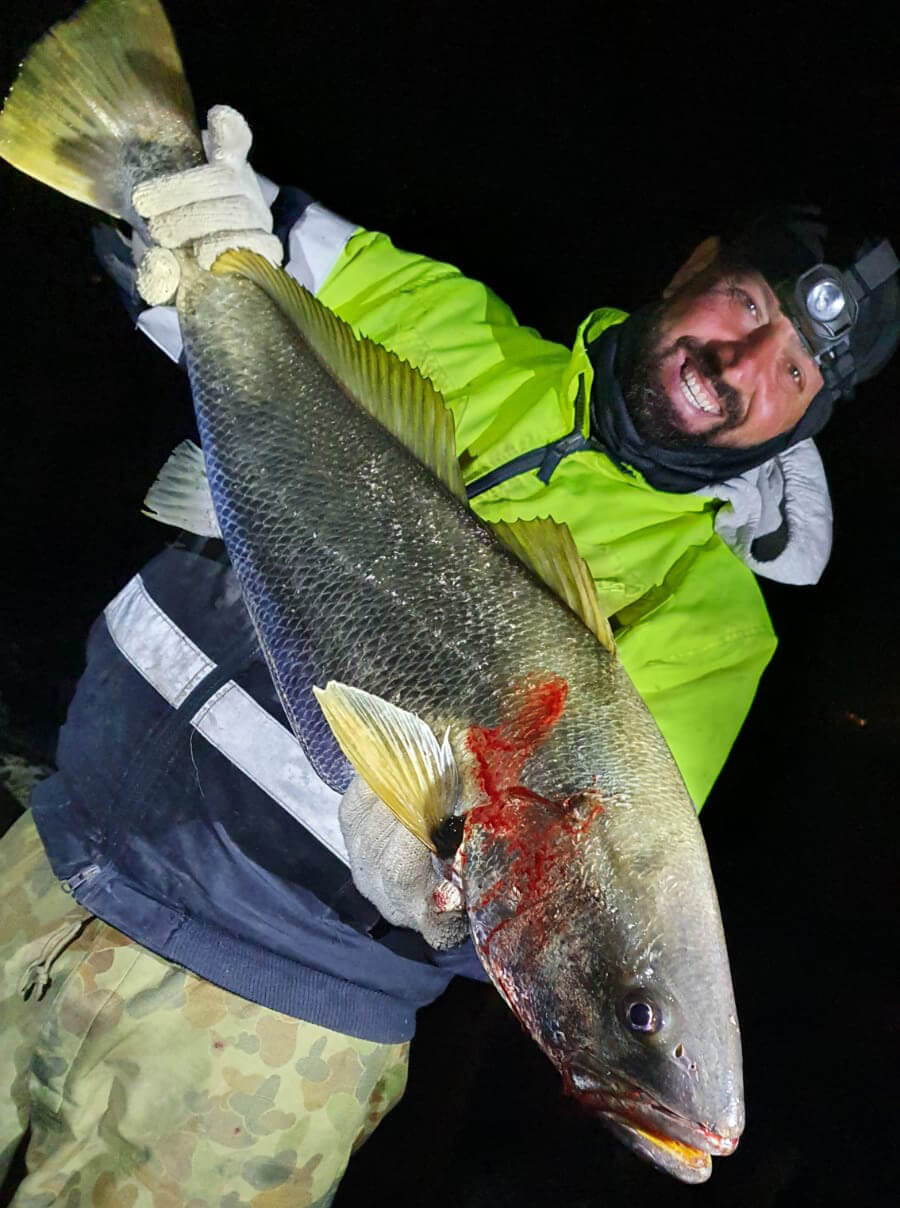 Mithat fished from the beach at Parkdale and landed this beautiful mulloway measuring 105cm.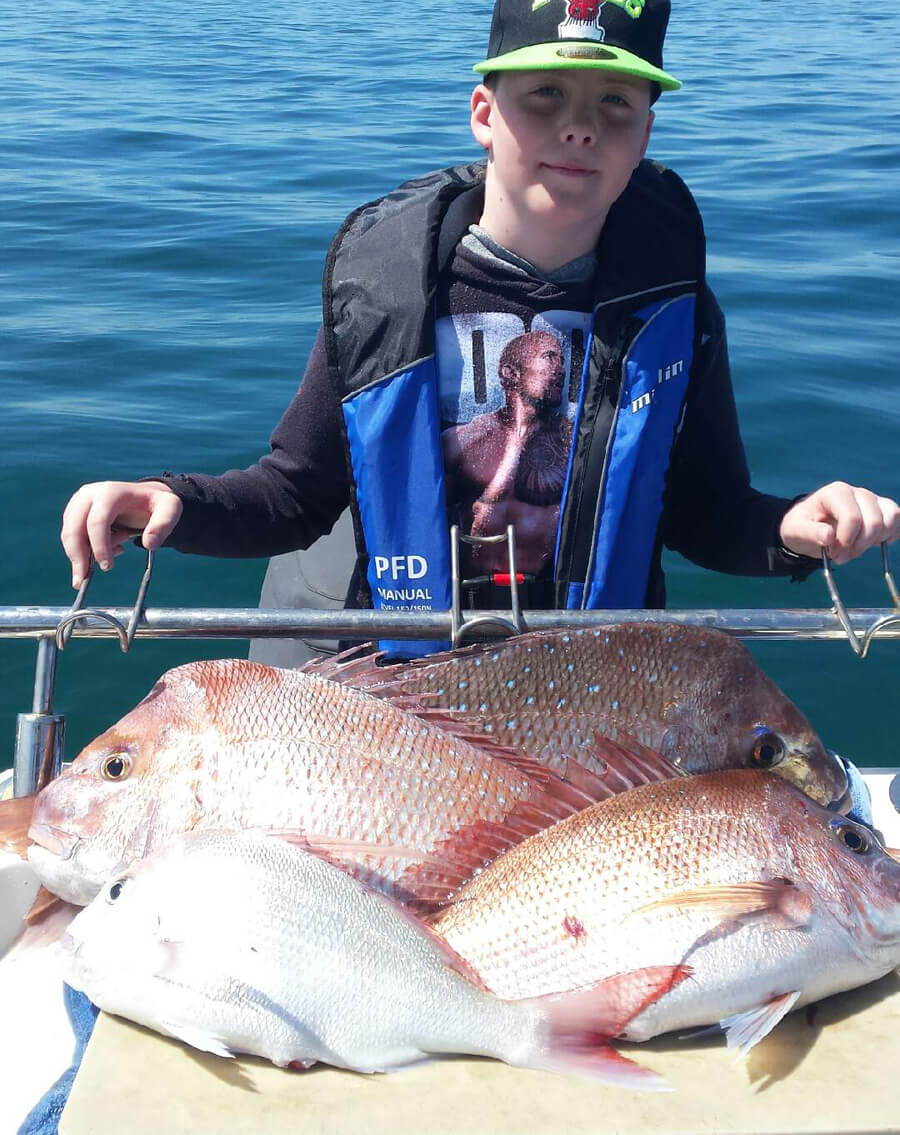 Hudson Burridge fished with family out from Carrum and caught some fantastic snapper to 5kg.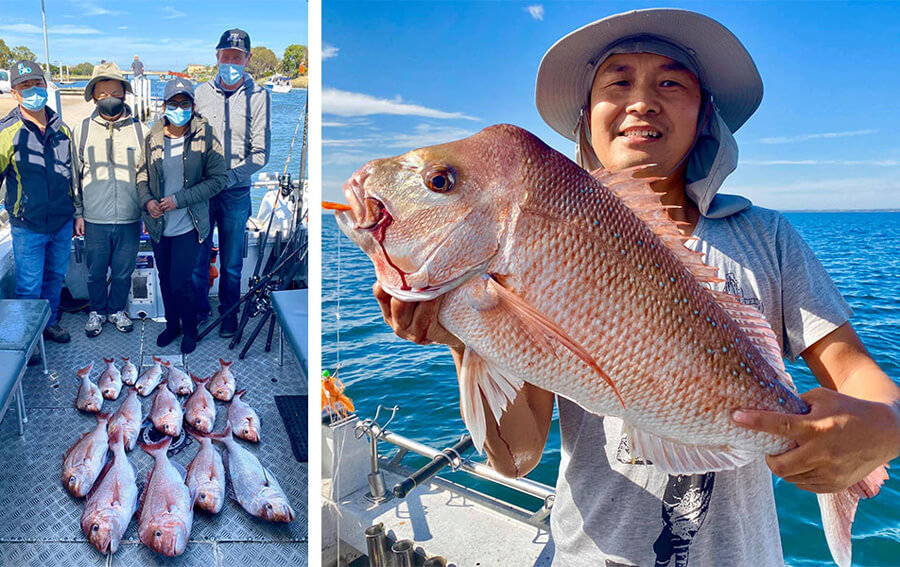 Jayson Turner from Pro Red Fishing Charters has helped his customers with some great snapper caught fishing out from Carrum this past week.
Dale with some nice snapper caught off Sunny Side beach, Mt Eliza in 7 metres of water using silver whiting for bait.
Deacon Kimmitt, Billy Edwards and Brett Reed fished out from Mornington last week and smashed the snapper with a 3 way bag out using silver whiting for bait.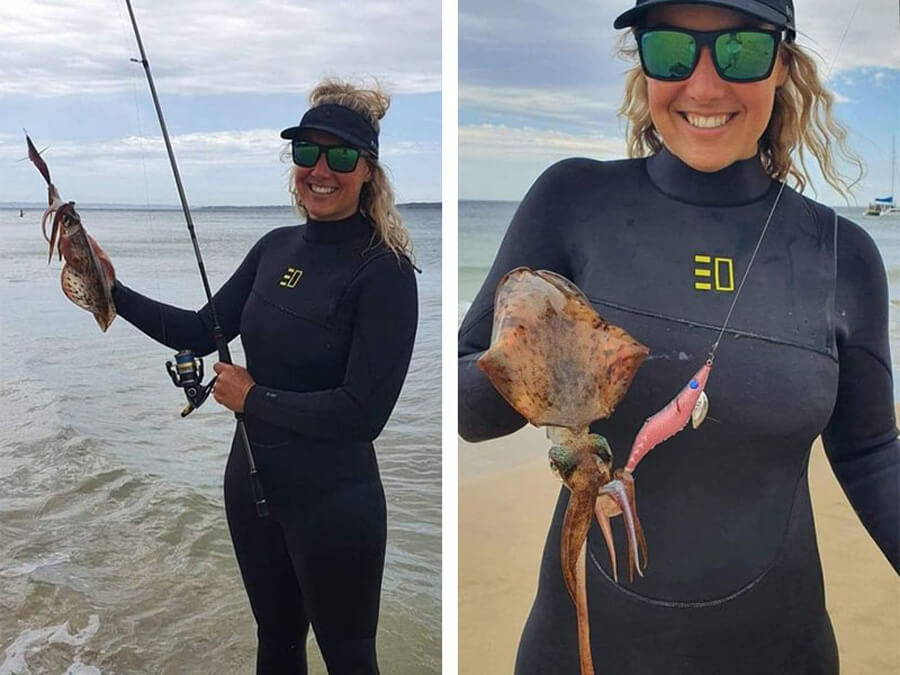 Michelle had a ball fishing land based for squid at Queenscliff over the weekend catching some fantastic calamari.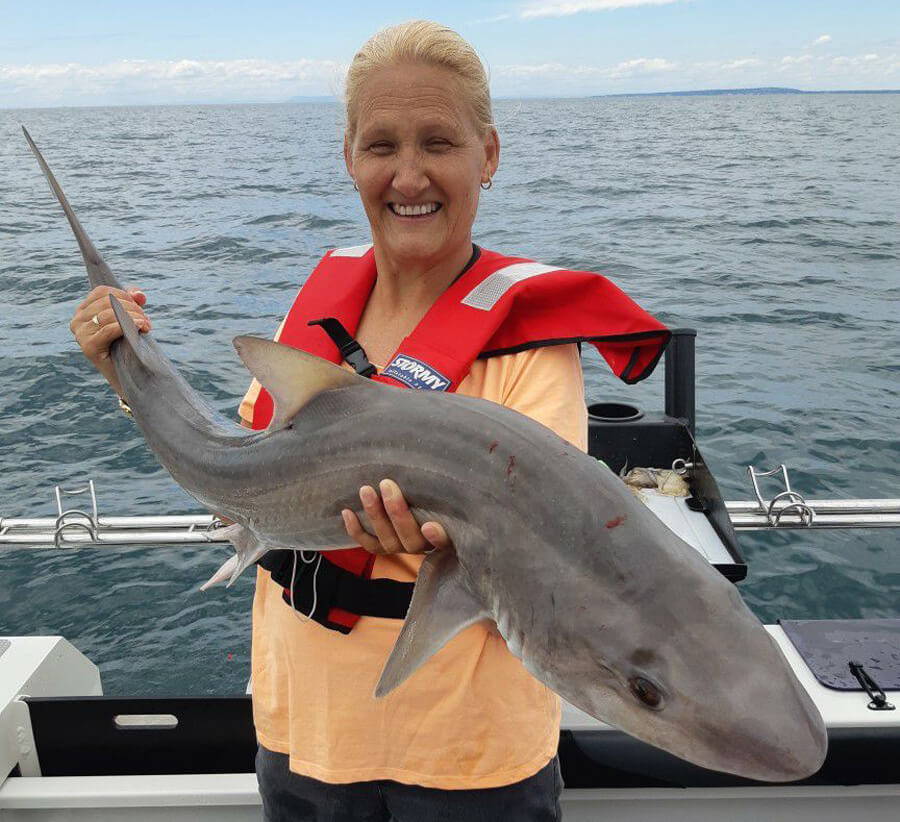 Nichole Chapman holding her husband Warren's cracking gummy caught on Saturday.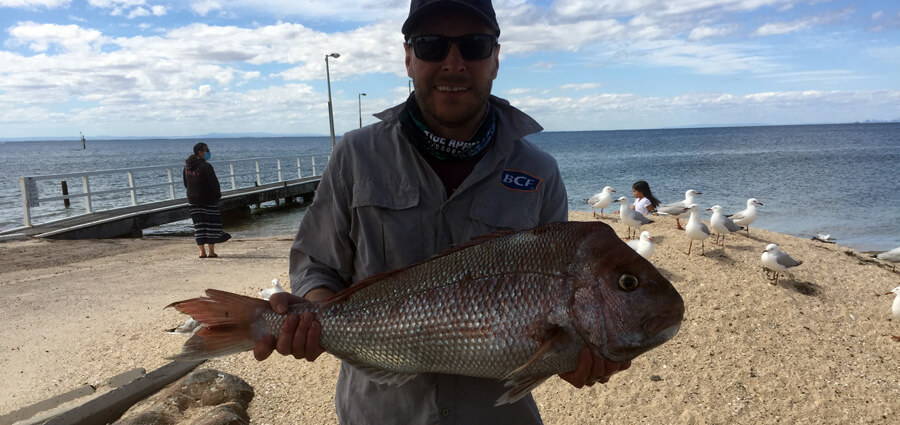 Adrian Marinelli with a nice 81cm snapper caught out from Portarlington this week.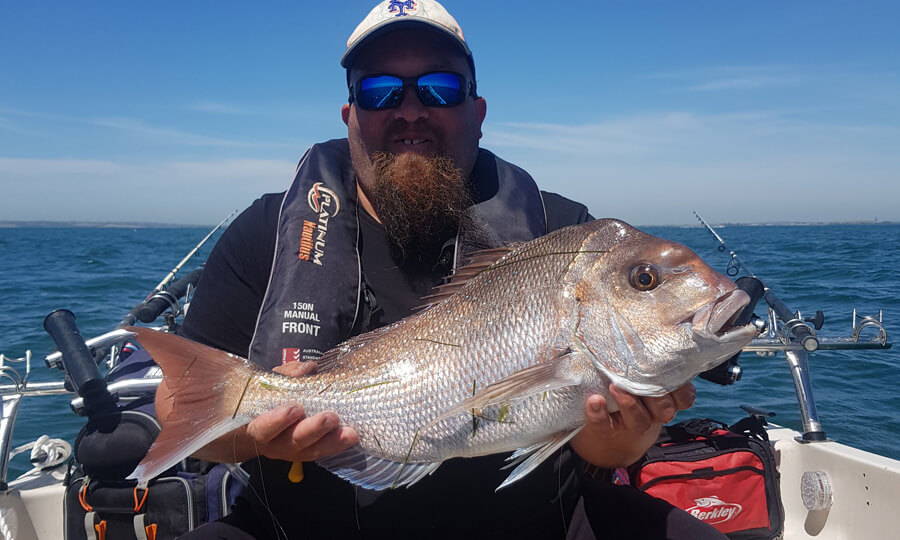 Bill with a fantastic snapper caught in Corio Bay using silver whiting for bait.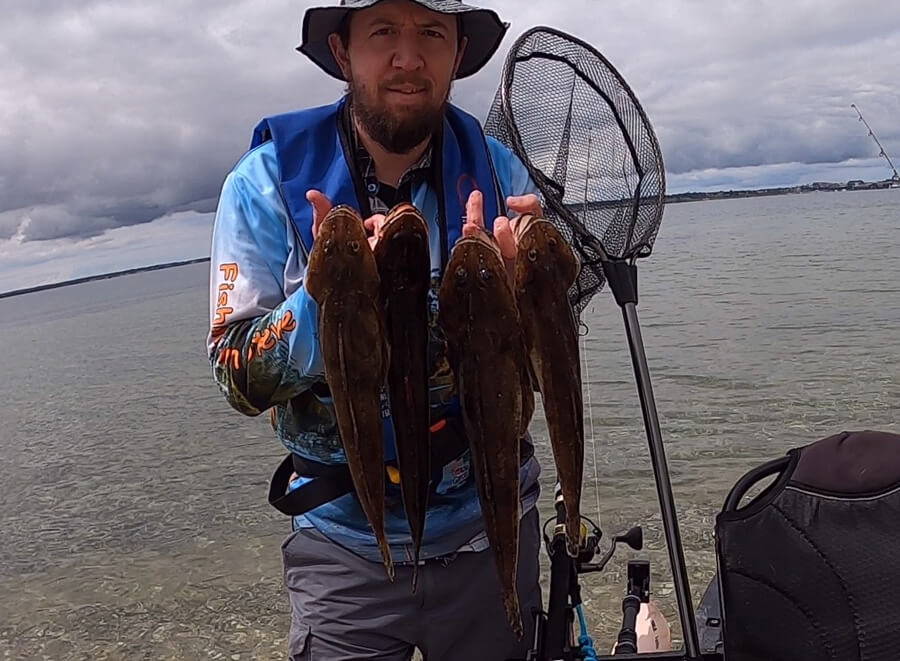 Steve Vessey fished Corio Bay and managed some nice flathead fishing from the kayak.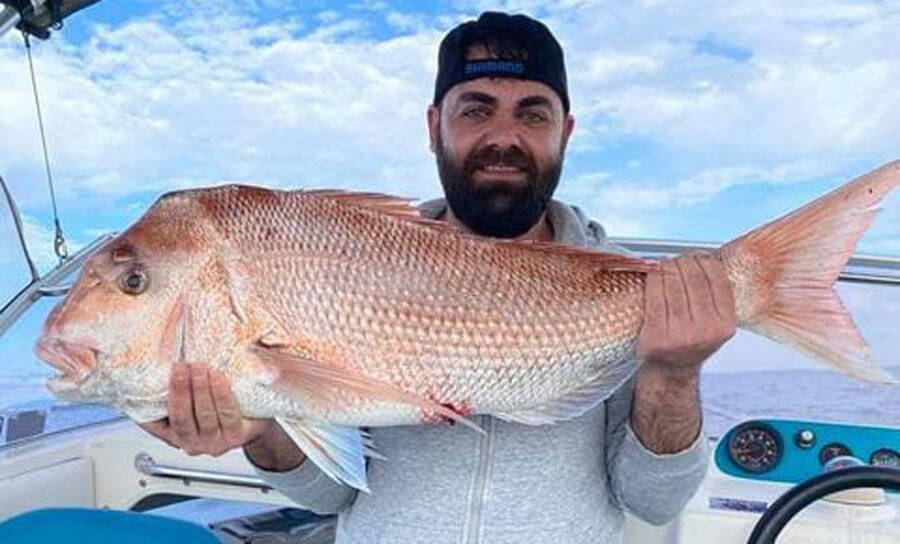 Dani Youkhana with a cracking 9.5kg snapper caught out from Altona on Saturday in 17 metres of water. Beautiful fish Dani well done!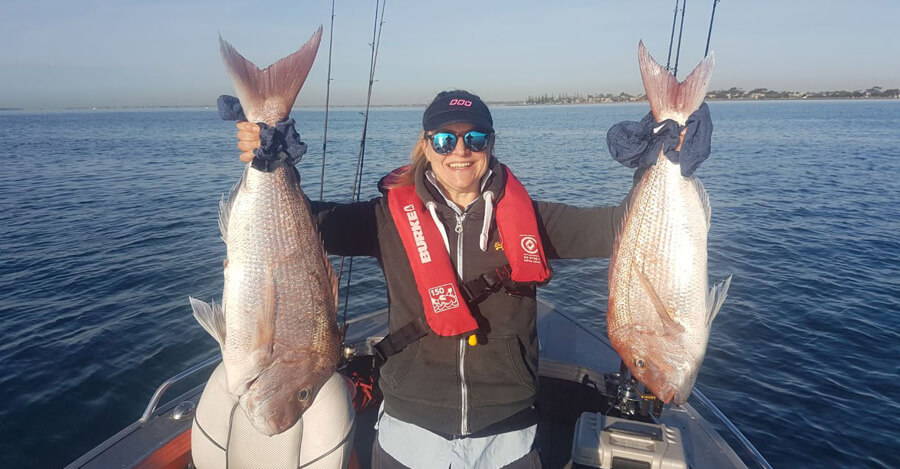 Christine Burzynski and some friends fishing out from Altona and managed some beautiful snapper to 6kg.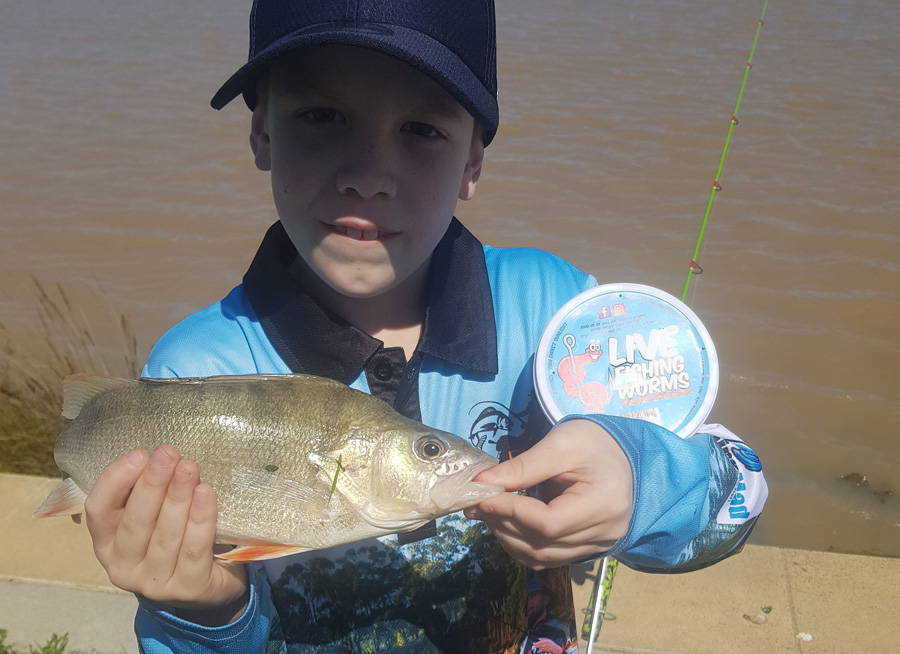 Young Logan Vessey caught some nice redfin using worms for bait at Manor Lakes in Werribee last week.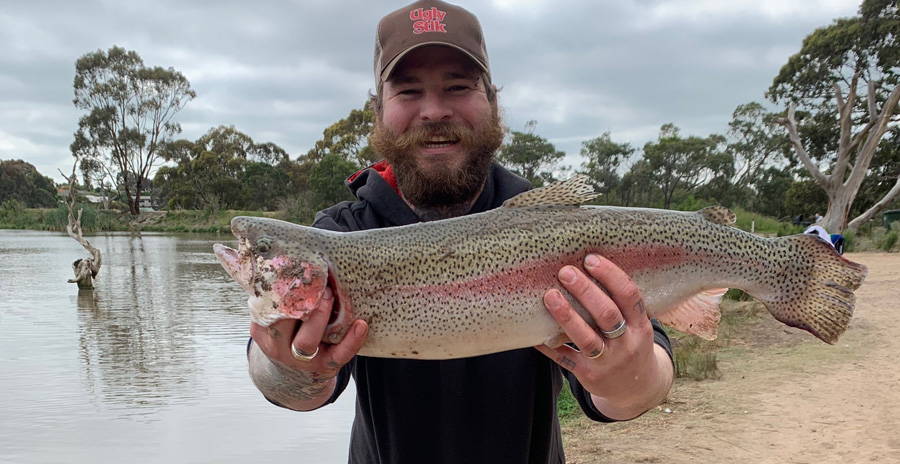 Gaz Flett with a stonker rainbow trout caught fishing at Spavin Lake last week using pink Powerbait.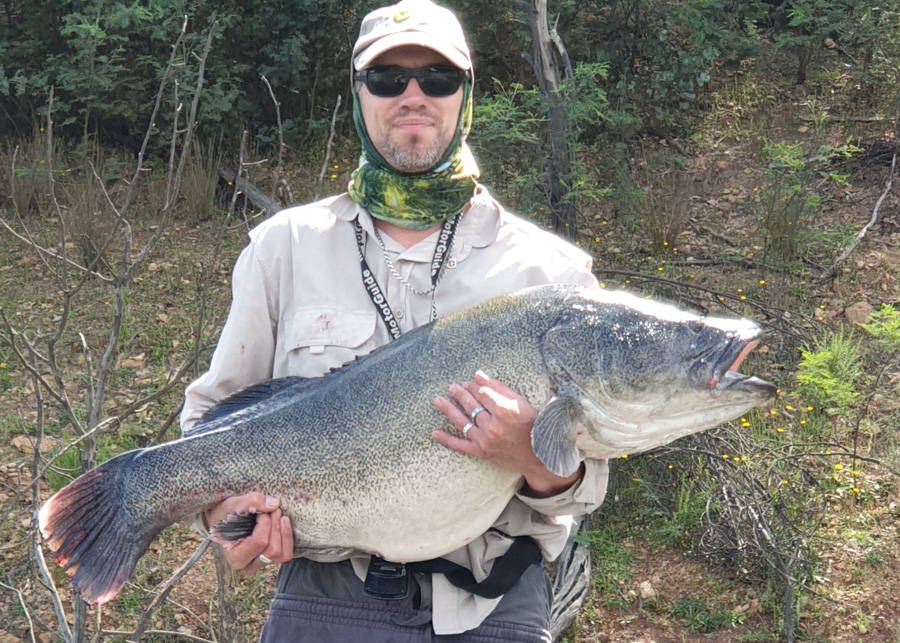 Matthew Forbes caught his PB Murray cod fishing at Lake Eildon using a 8" Megabass Magdraft lure; the cod measured 116cm.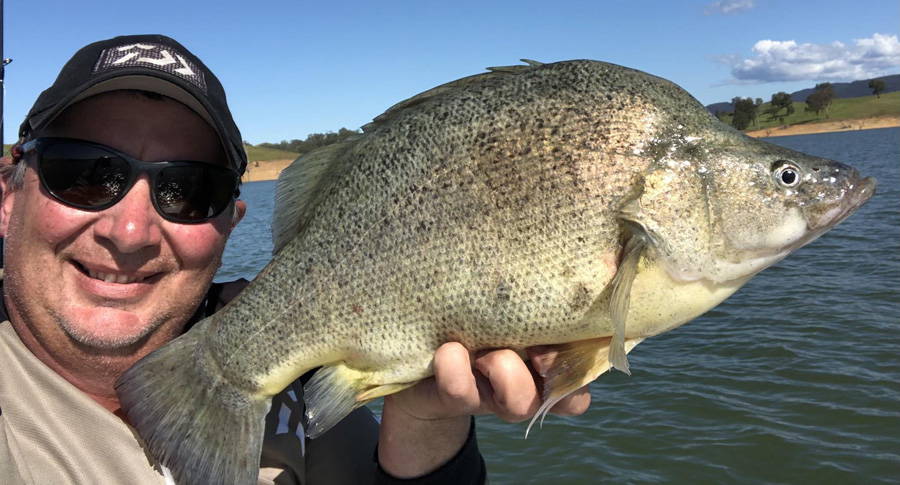 Tony Hynds caught some solid yellow belly casting lures along the banks with their best fish weighing 4kg.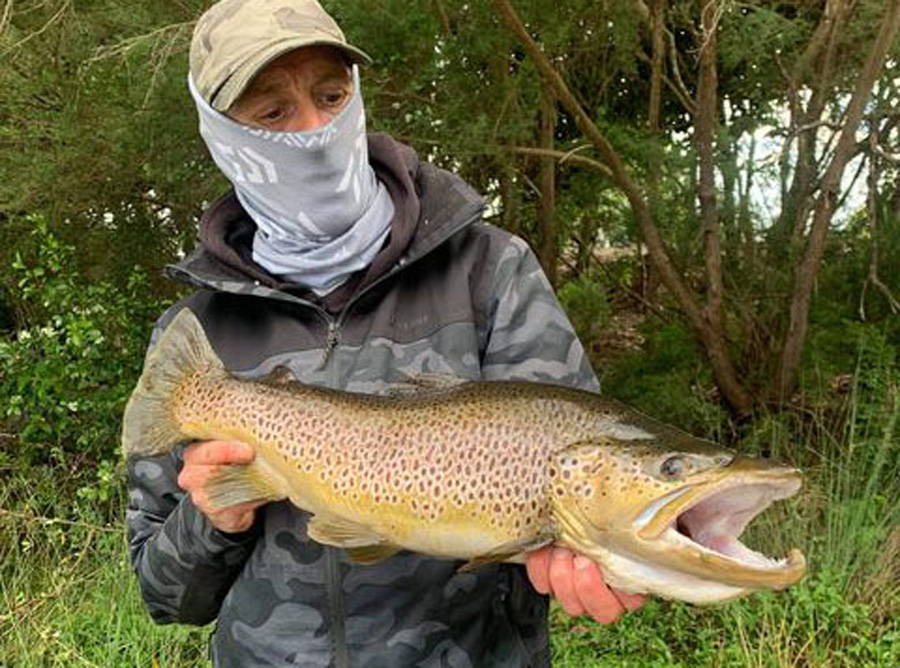 Matt Tormey with a beautiful brown trout caught at Eildon Pondage recently.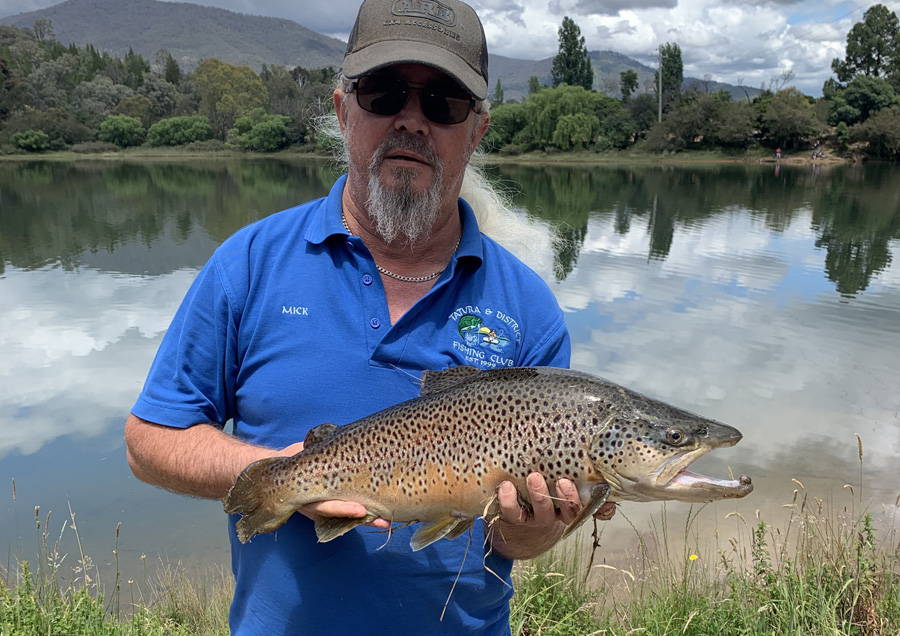 Mick Harding caught this nice brown trout fishing Eildon Pondage last week.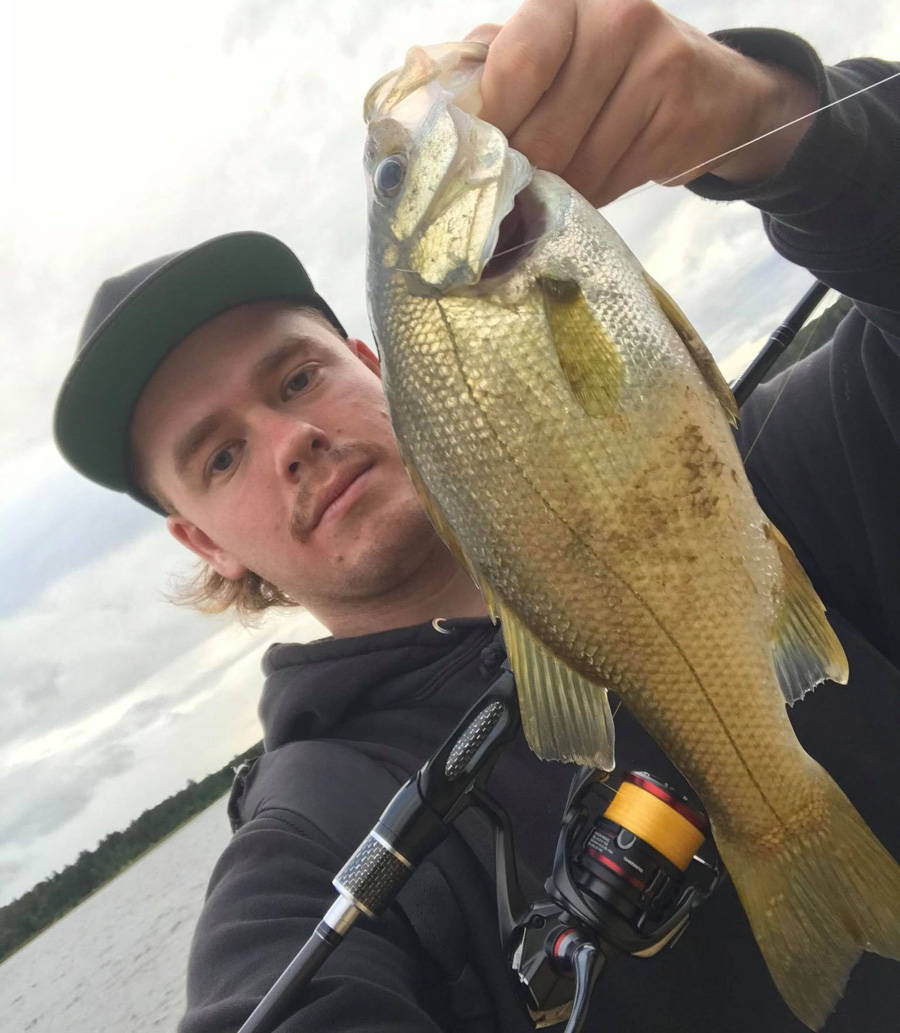 Balmy nights call for monster EP's! Staff member Adam Walker fished Devilbend Res. on Friday evening and caught some monster perch using Daiwa Baitjunkie paddle tails in motor oil colour.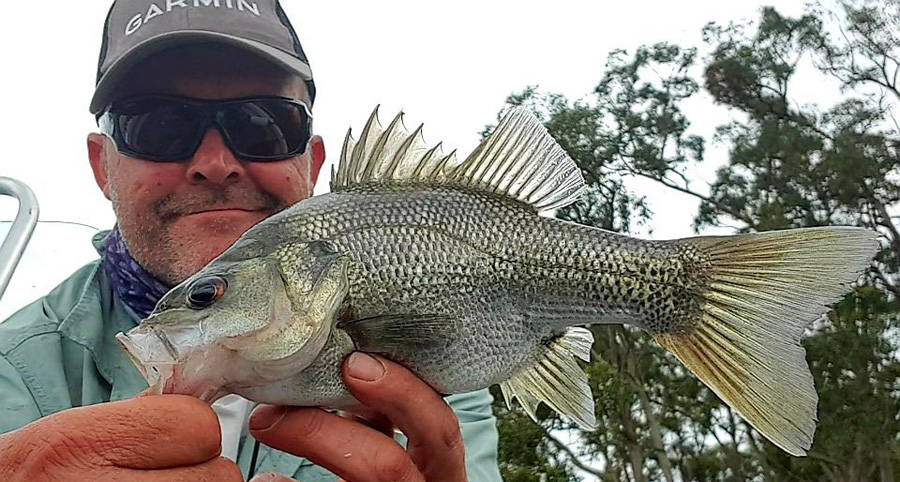 Andrew Ketelaar fished Blue Rock Lake and caught some nice bass casing diving minnow lures into the timber.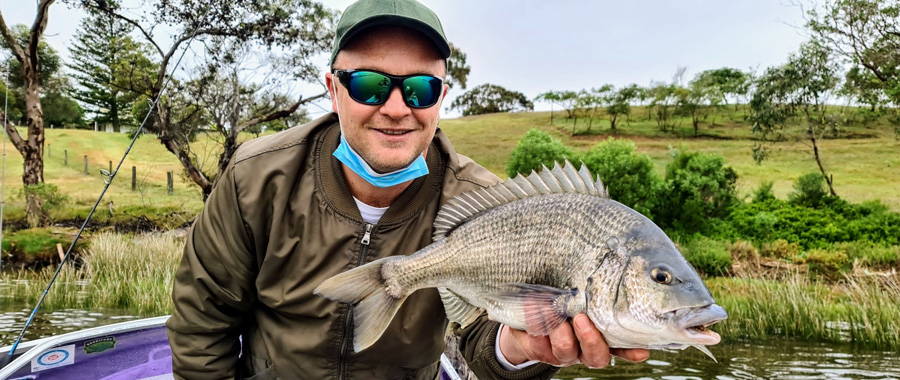 Slevo and Forte caught some stonker bream to 44cm fishing the Nicholson River.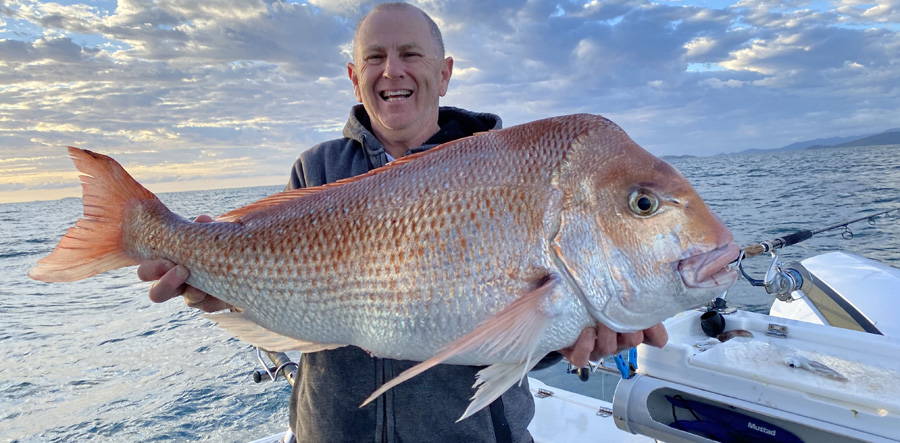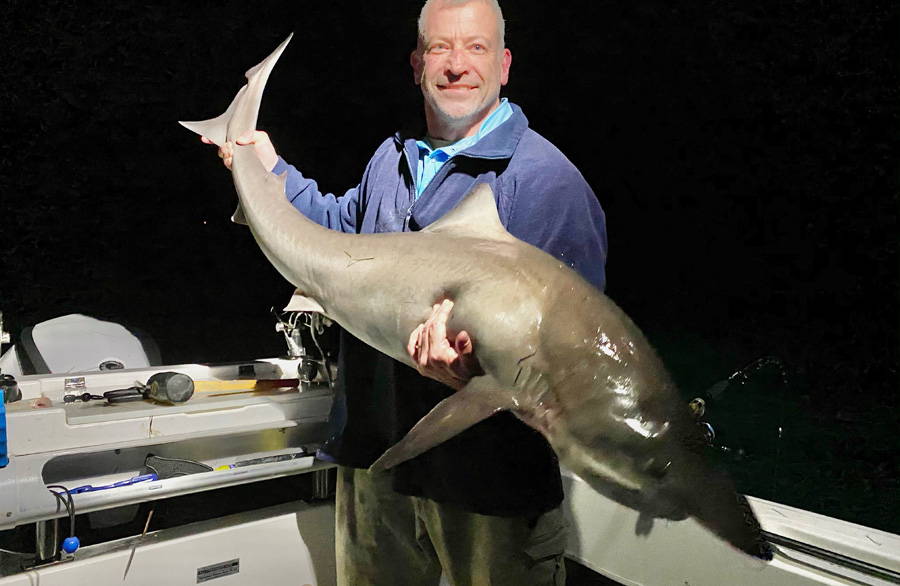 Fergo and his mate Drew fished overnight at Port Welshpool, only 2 fish were landed but both crackers. The snapper went 9.5kg and the schoolie over 25kg.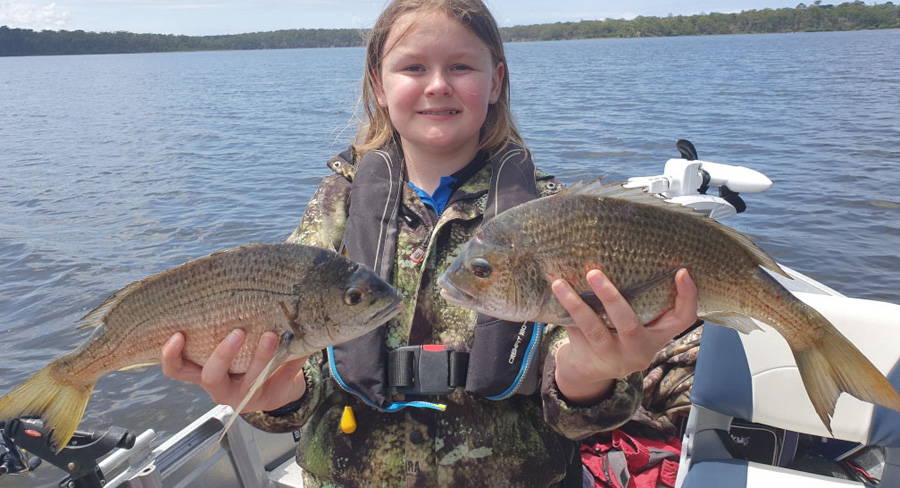 Matilda Ott with some lovely bream caught at Lake Tyers using prawns for bait.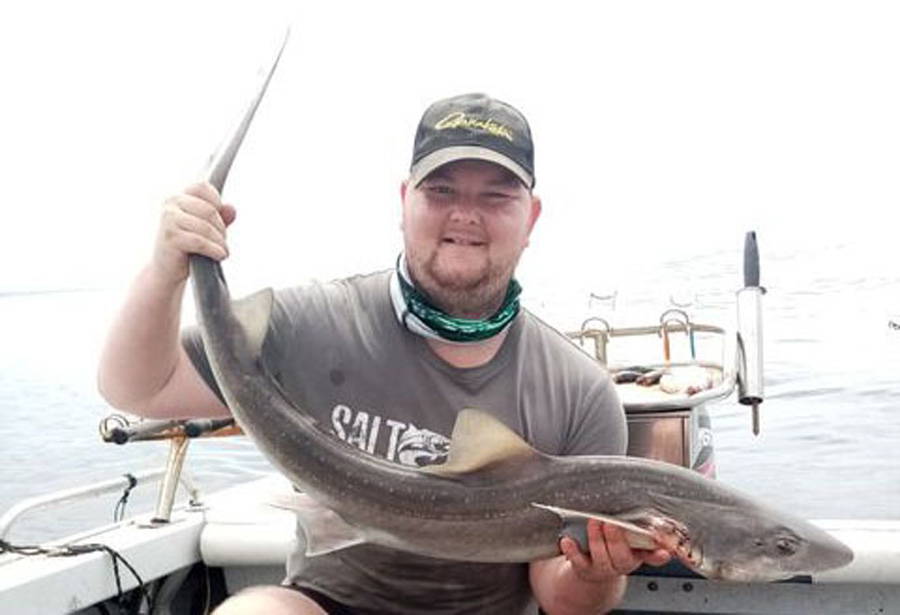 Dylan Gussenhoven with a nice gummy caught fishing out from Mallacoota.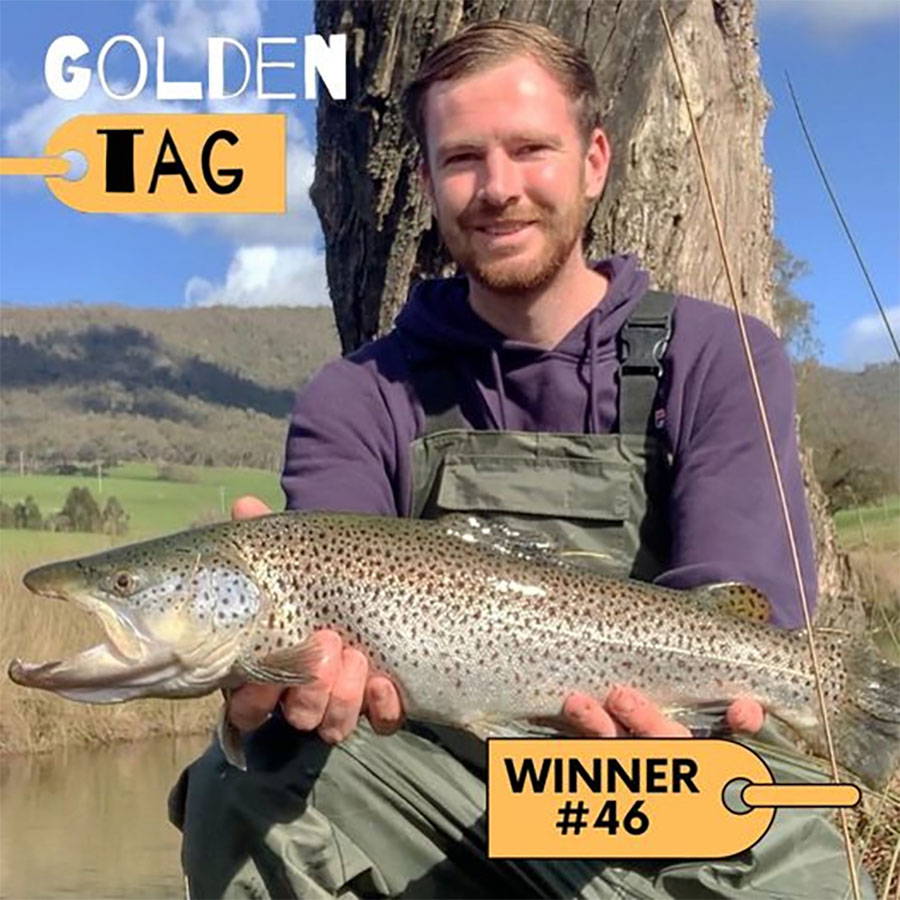 Josh Read landed himself a $2000 brown trout fishing Dartmouth Pondage as part of the VFA Golden Tag program. Don't forget there are plenty more golden tag fish out there, click here to find out more.
IFISH WITH TACKLE WORLD ON TEN BOLD - SERIES 15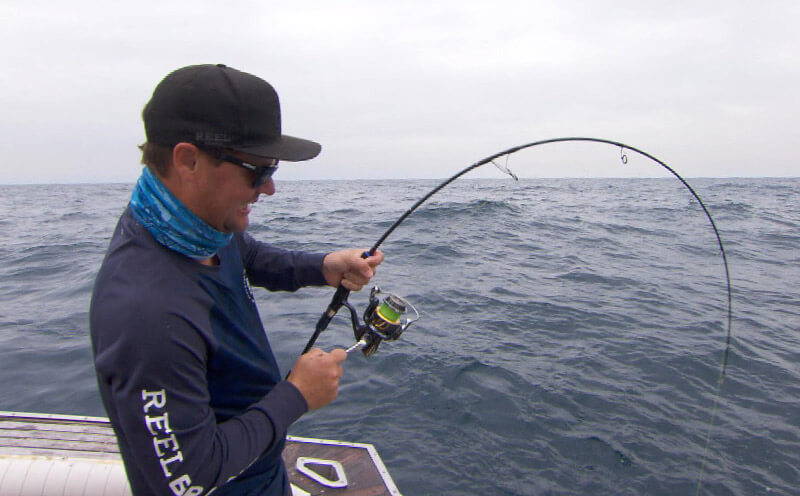 W=TERRIGAL - KINGFISH
DARWIN - LARGE MOUTH NANNYGAI
BUSSELTON - DHU FISH
CAIRNS - GOLDEN TREVALLY
Sunday 22nd November, 2020 on
10 BOLD at 5pm
Come along on an epic journey around the country as we hook up with some of my mates from TackleWorld Australia. Todays episode is all about big bends, big fish and big smiles!
IFISH WITH TACKLE WORLD ON YOUTUBE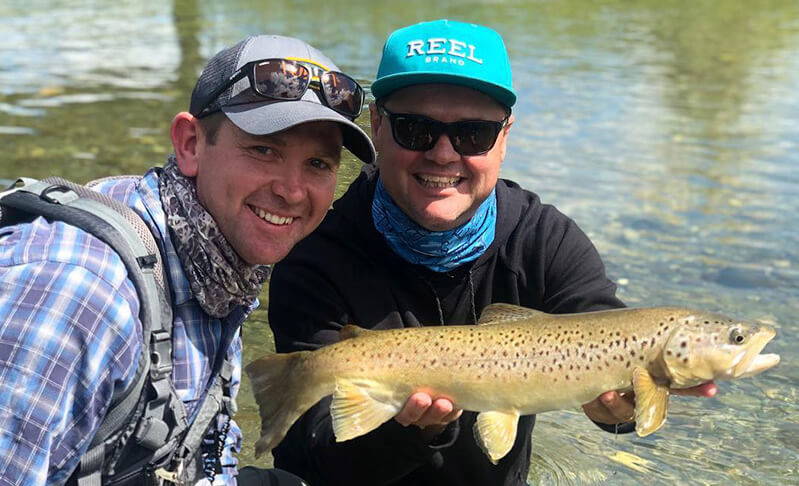 Catch past episodes of IFISH TV on Youtube if you need that fishing fix any time, any where.
TALKING FISHING - C31 - TUESDAYS at 8.30pm
Catch "Talking Fishing" on Melbourne's C31 TV (CH44) at 8.30pm each Tuesday night. Staff members David Kramer and Adam Ring together with Steve "Trelly" Threlfull host Australia's only "Live to Air" fishing television program at this prime time-slot. Put Tuesday night's at 8.30 away in your weekly diary of TV shows to watch!
An earthquake might have shrunk Mount Everest.

Good Luck with your fishing and stay safe on the water,

The TEAM at Tackle World Cranbourne & Mornington