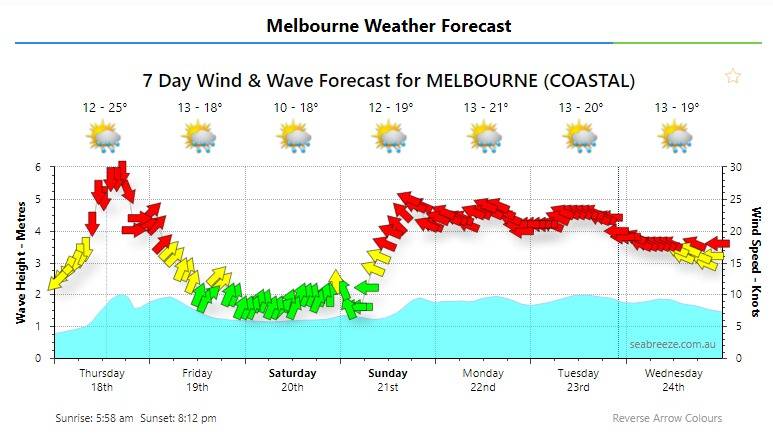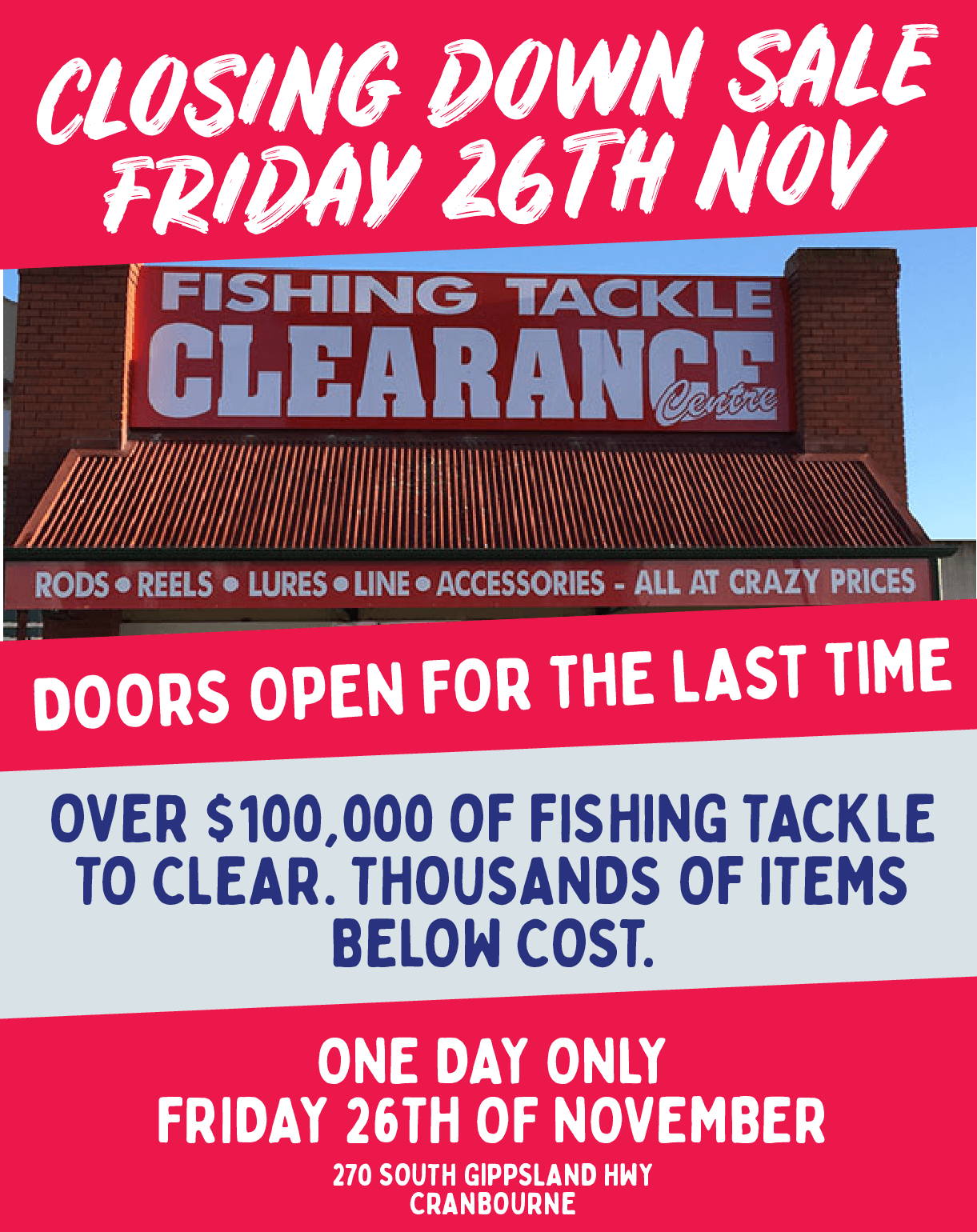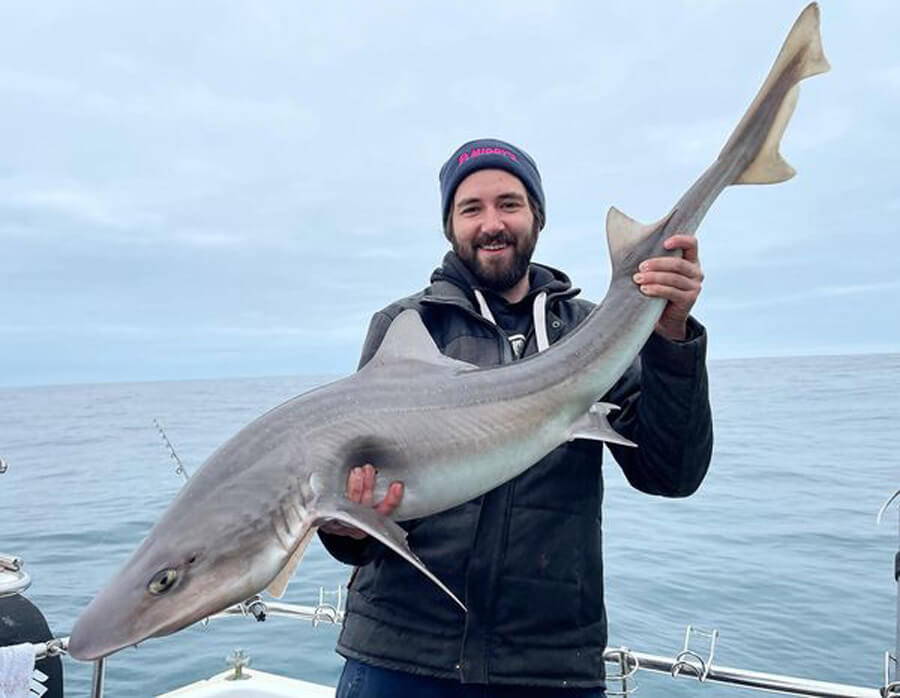 Chris Cassar from Cassar Fishing Charters found some big gummy sharks with his customers fishing offshore from Western Port. Chris reports the whiting are still fishing well in Western Port at the moment as well.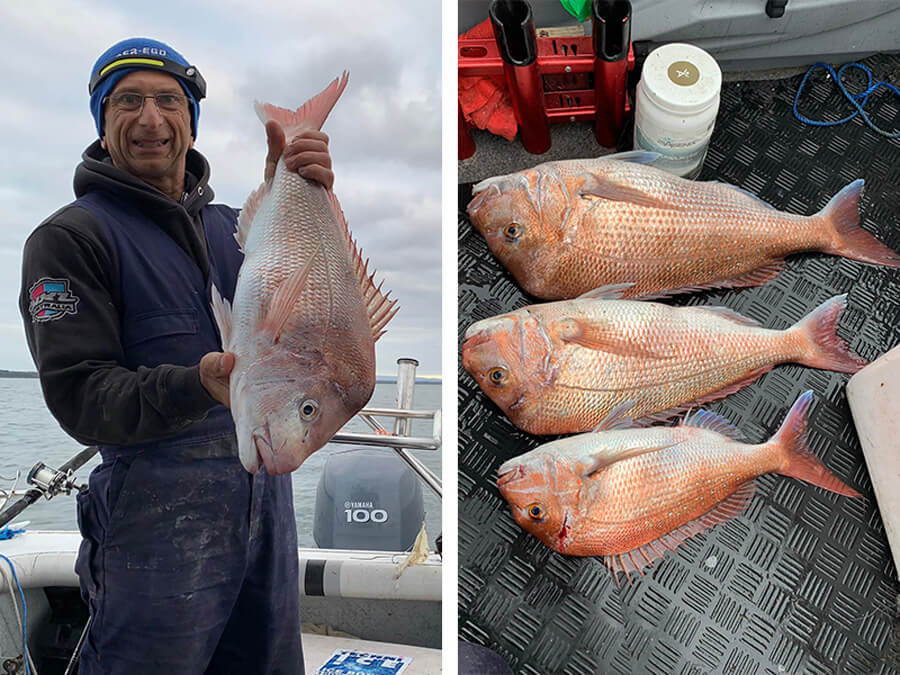 Shane Schrader managed to bag out fishing at Lysaughts, a squid head on a running sinker rig did the damage.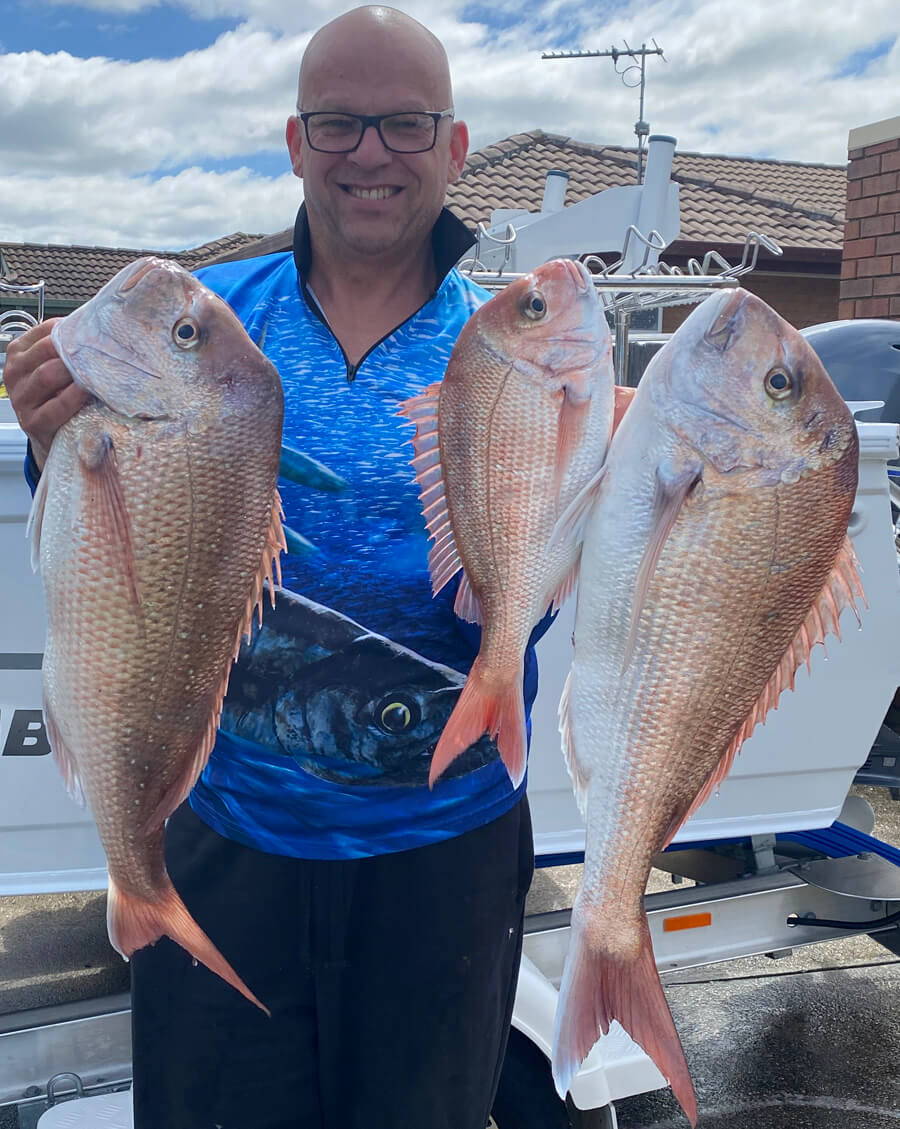 Richard English caught a few cracking snapper to 4kg fishing out from Gentle Annie using pilchards for bait.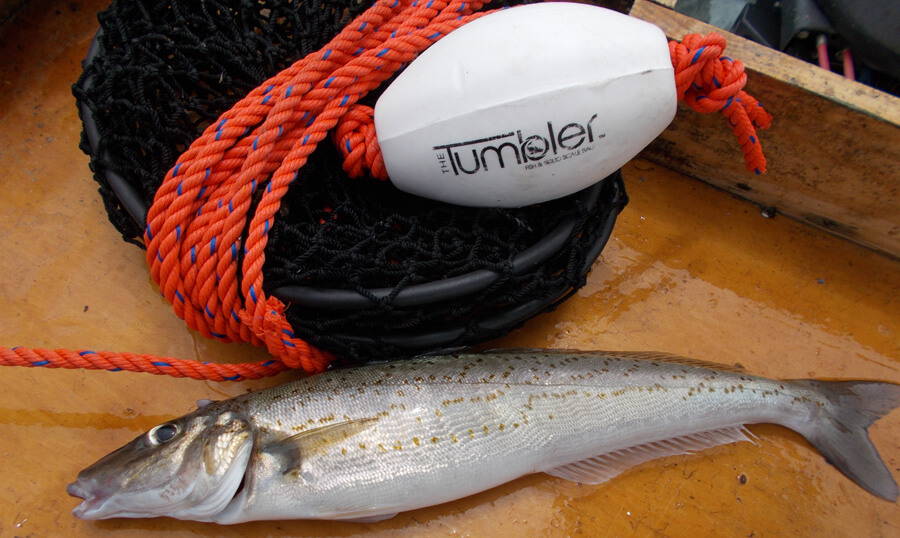 David Milne fished the entrance to the Tooradin Channel and caught some nice whiting to 46cm using squid strip for bait in 7 metres.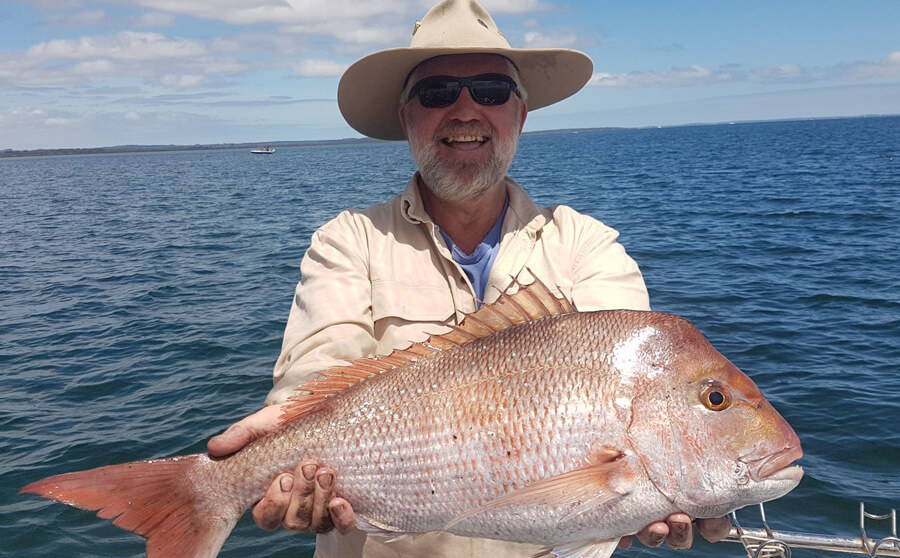 Ian Mckay fished the Top End of Western Port this week and caught this fantastic snapper just after the tide change.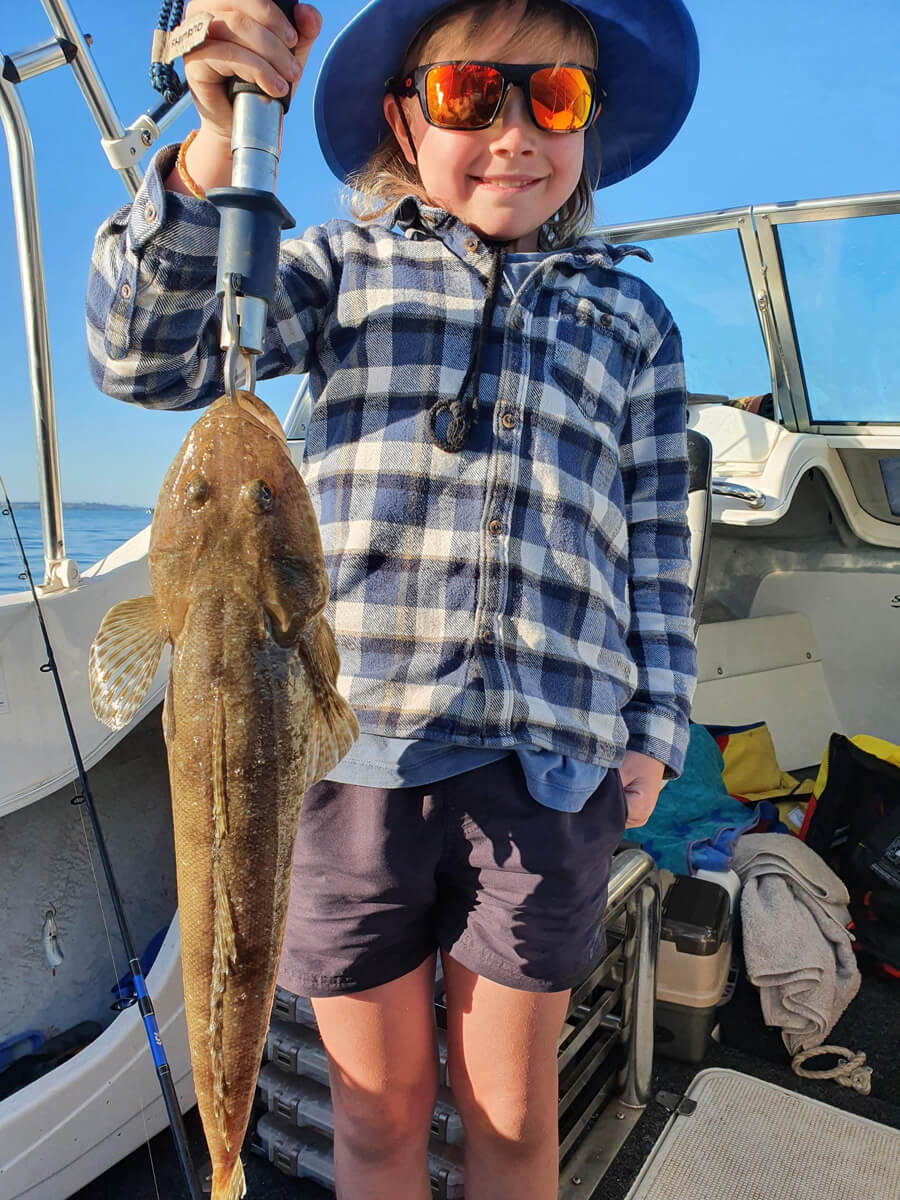 Macleod Wright caught this ripper flathead of 52cm fishing with his dad at Coronet Bay.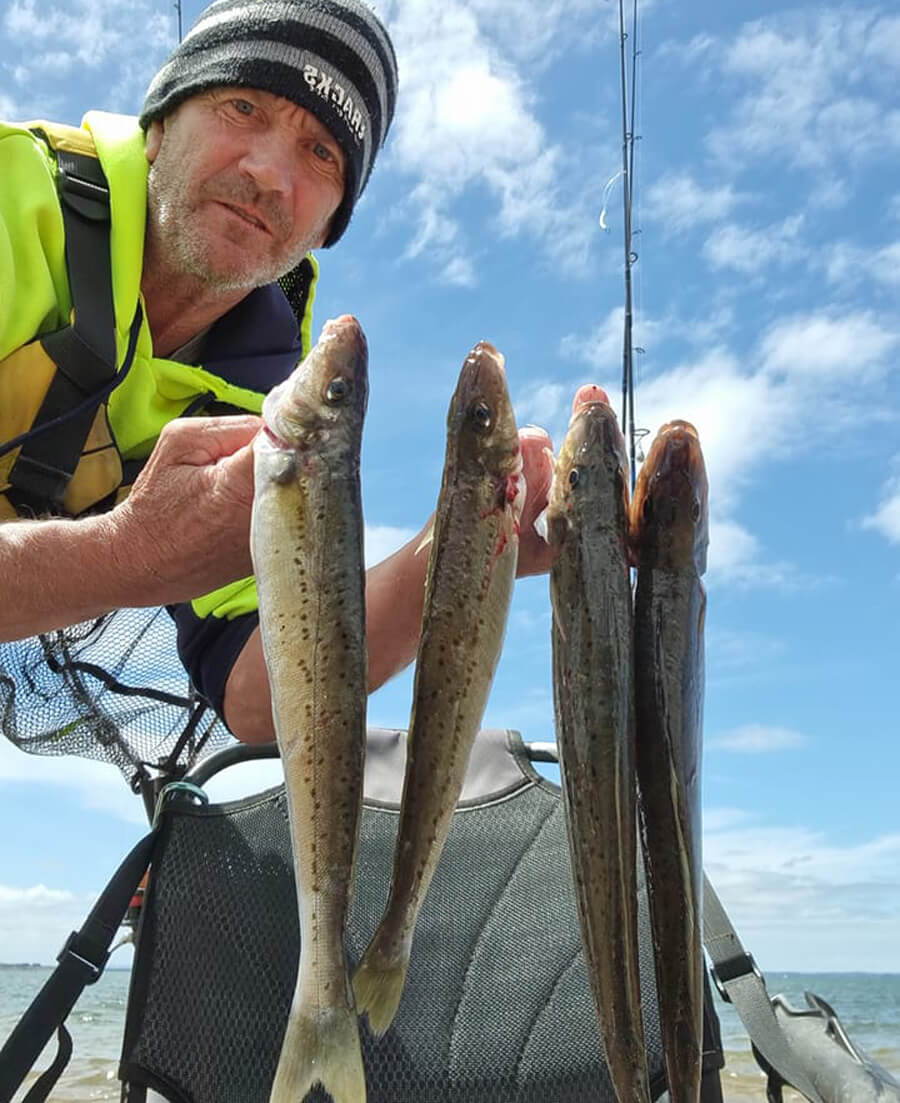 Mick Vanders fished out from Coronet Bay on the kayak and had a good session on the whiting.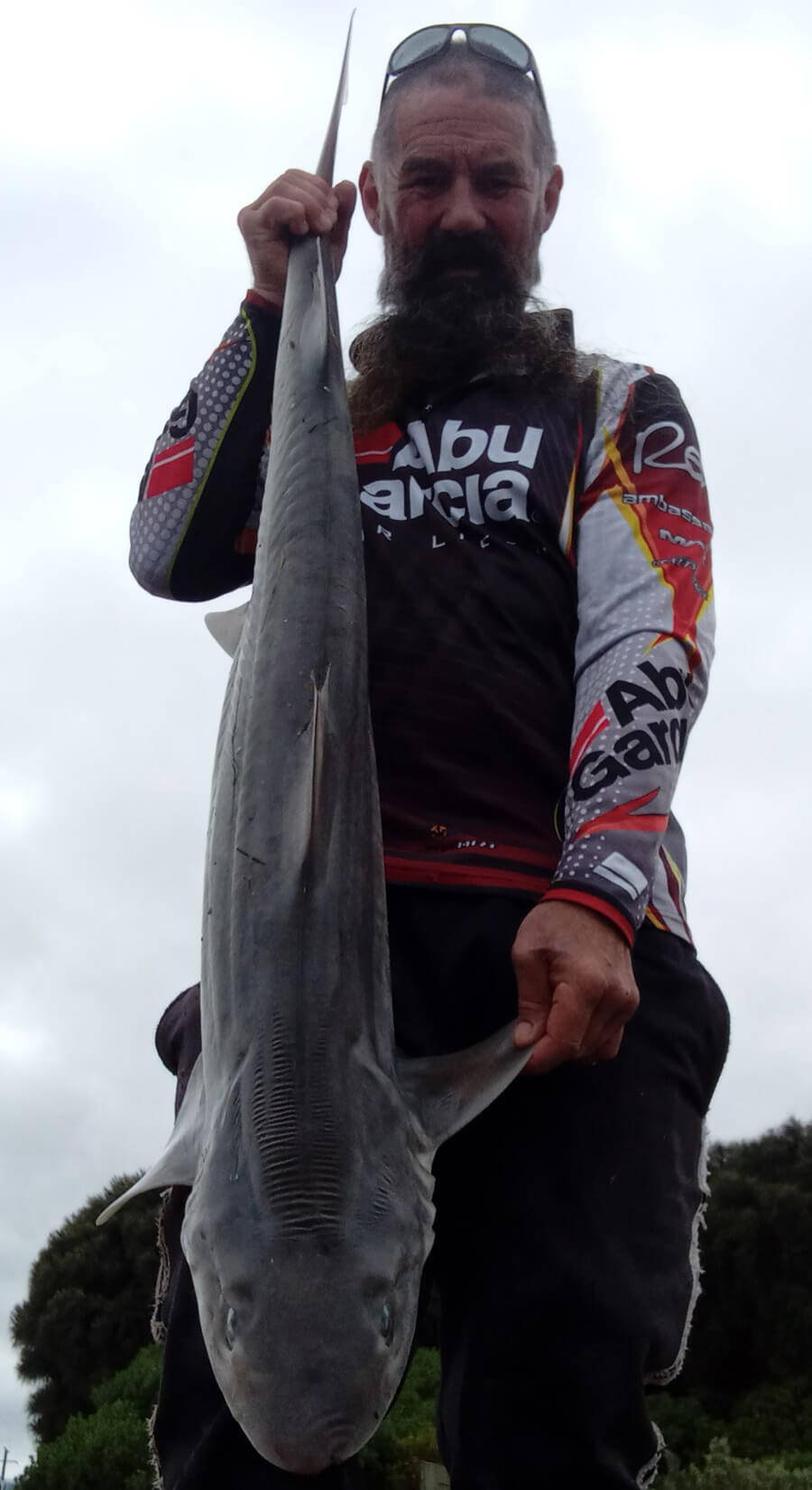 Paul Hilton fished out from Bass on his kayak and caught his PB gummy shark at 1.33m in length. Well done Paul.
Rob Wischki fished the rocks at Phillip Island and caught a nice snapper during the wet weather on Sunday.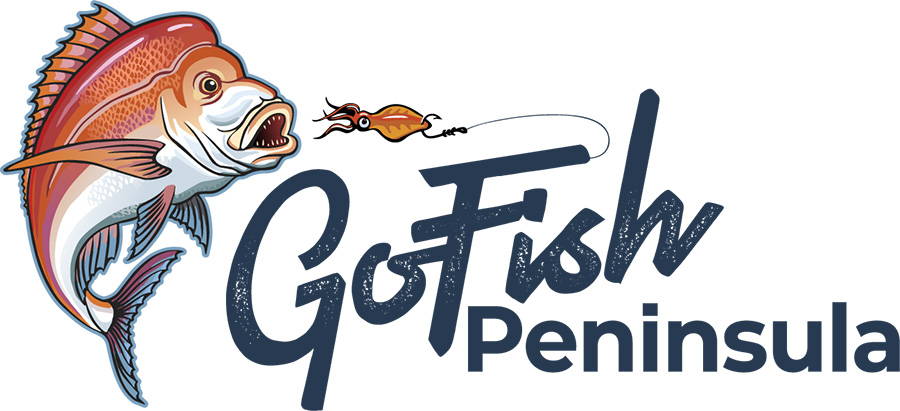 10 - 12 DECEMBER 2021
$20k Major Prize for BIGGEST snapper caught plus heaps more prizes including prizes for BIG SQUID. Use code IFISHATGOFISH to get cheaper entry into the event. Hit the link below for details.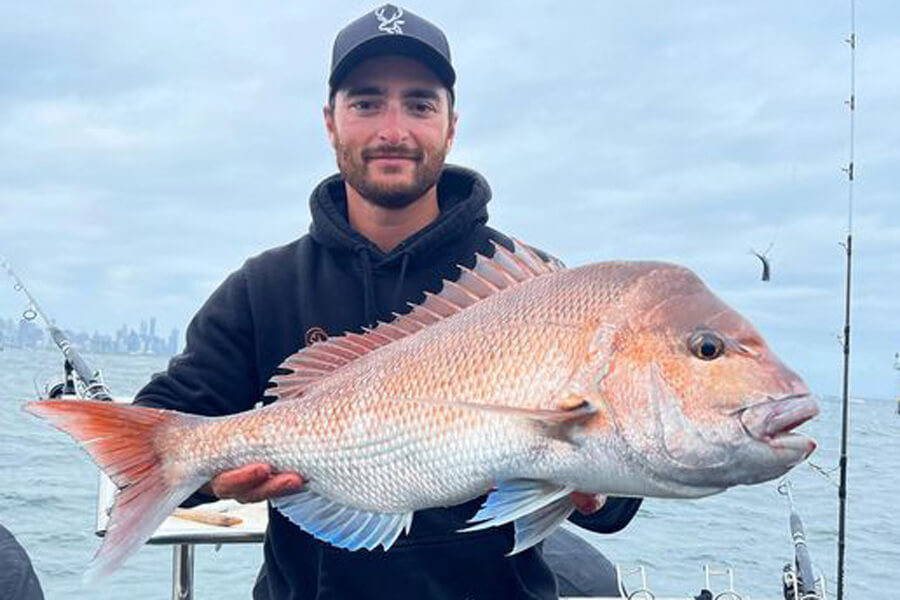 Chris Cassar from Cassar Fishing Charters has found some fantastic snapper with his customers fishing the top end of Port Phillip Bay and out from Carrum. Chris reports the PPB whiting to be fishing well also at the moment.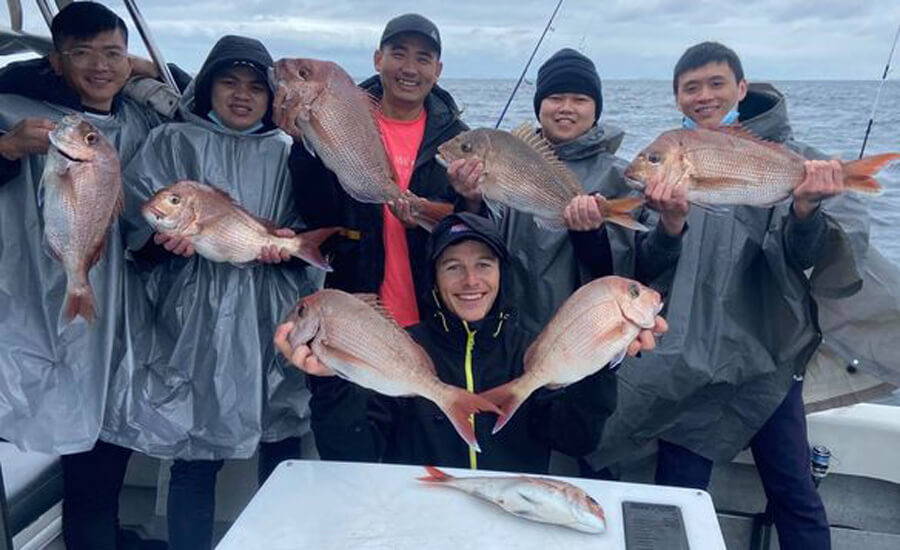 The lads from Sharkmen Fishing Charters have been fishing Port Phillip Bay with their customers this past week and caught some beautiful snapper.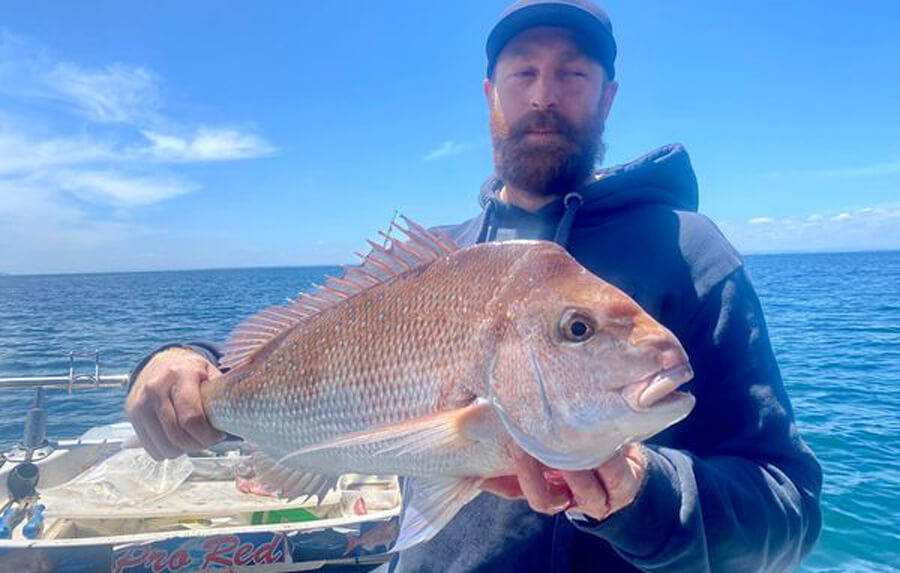 Jayson Turner from Pro Red Fishing Charters got stuck into the Port Phillip Bay snapper with his customers this past week with some solid fish being caught.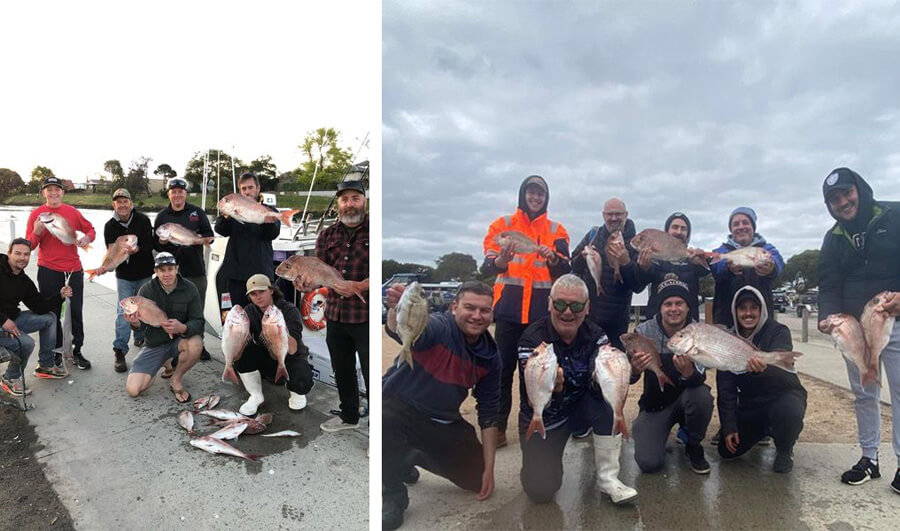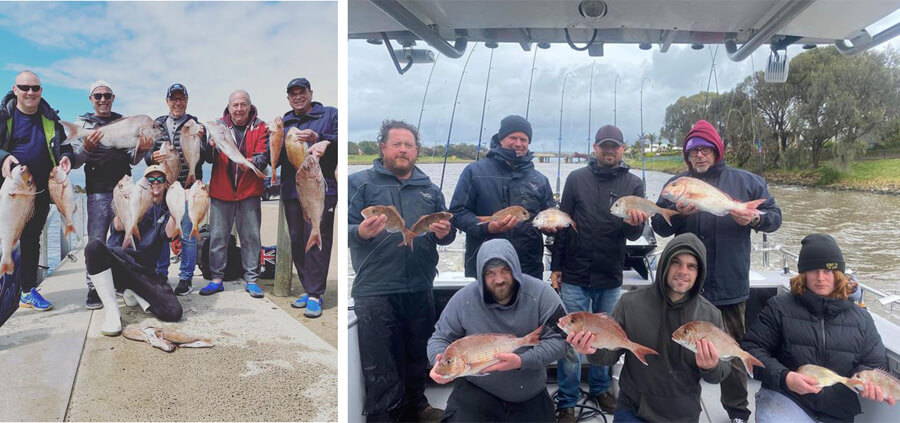 Matt Cini from Reel Time Fishing Charters has had some cracker sessions on the PPB snapper this past week with plenty of fish being caught by their customers.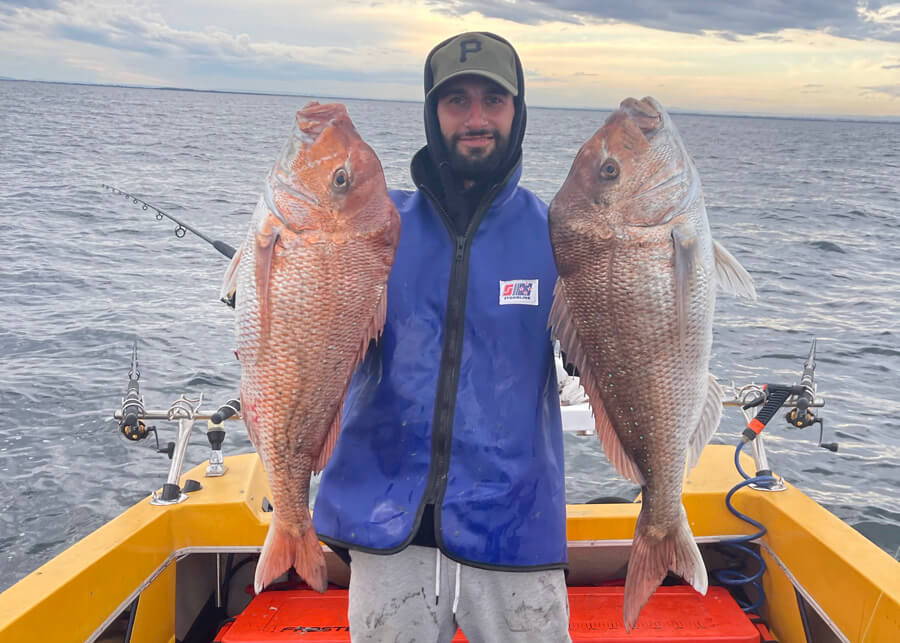 Anthony Anastasio caught a couple of cracking snapper off Altona using silver whiting for bait; the snapper weighed in at 8.2kg and 8.6kg.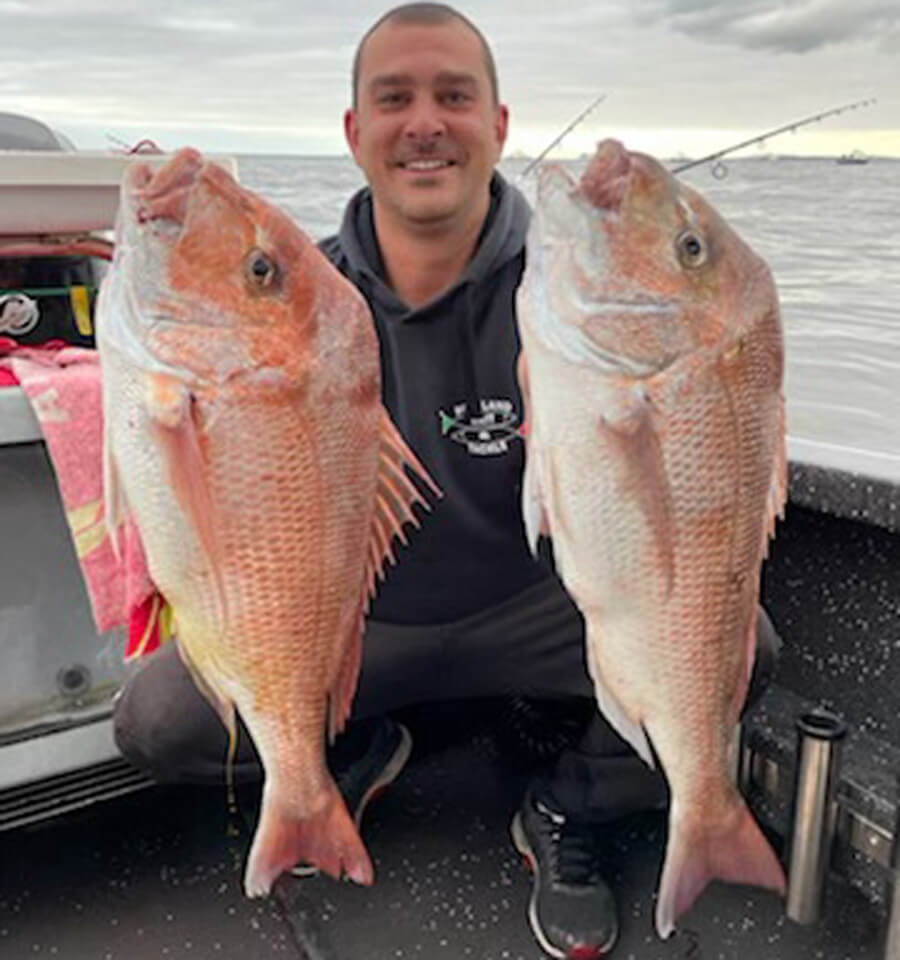 Adam di Seb caught some ripper snapper fishing out from Black Rock this week using pilchards for bait.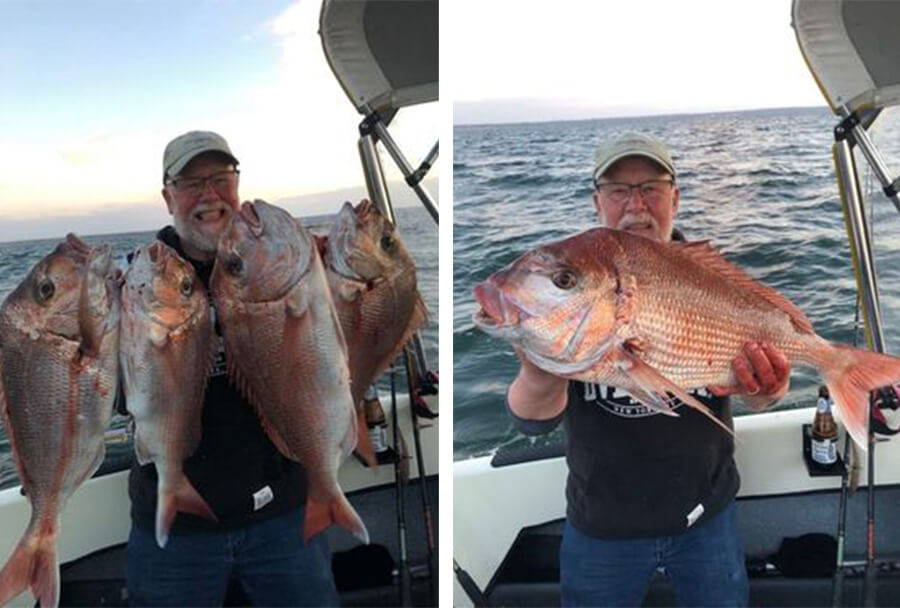 Terry and Patrick fished out from Carrum on Wednesday afternoon and smashed the snapper.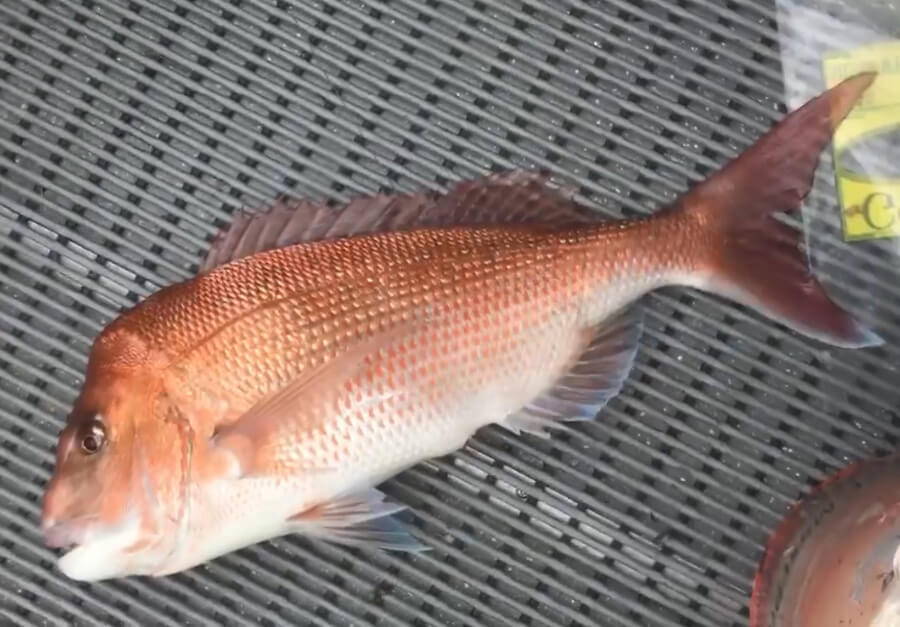 Terry Watkins fished solo out from Frankston on Saturday morning and managed a couple of ripper snapper. Looks like braving the conditions paid off mate, well done!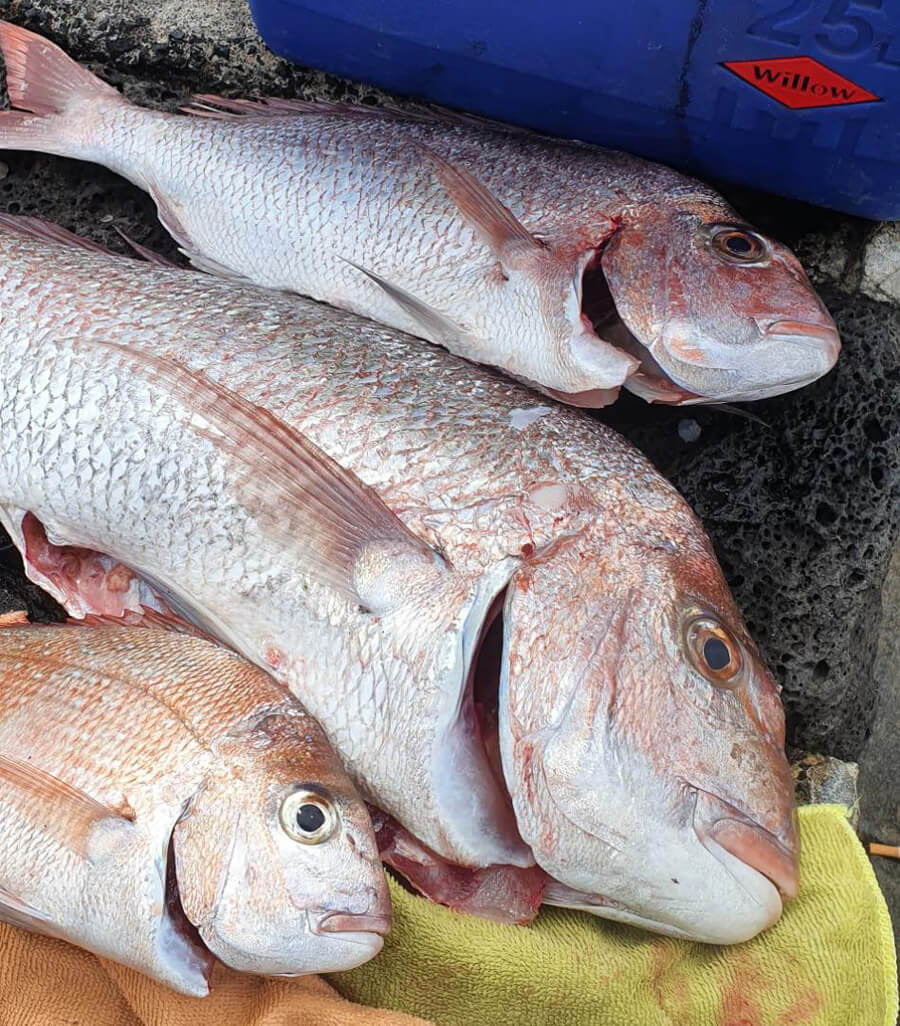 Bill Hargreaves caught these 3 fish fishing the Mornington Pier on Tuesday. All 3 fish were caught using squid for bait.
Chris Hanna caught this beautiful snapper fishing the Mornington pier last week.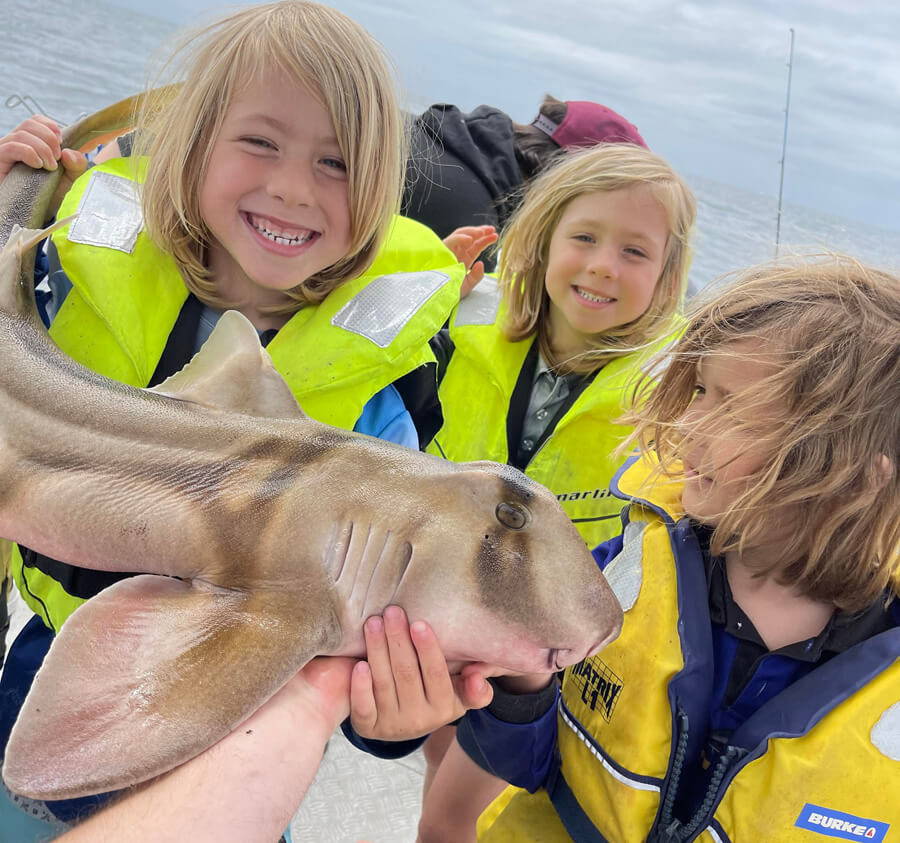 Parker, Oscar and Zane fished out from Mornington and had a ball catching their first ever Port Jackson Shark.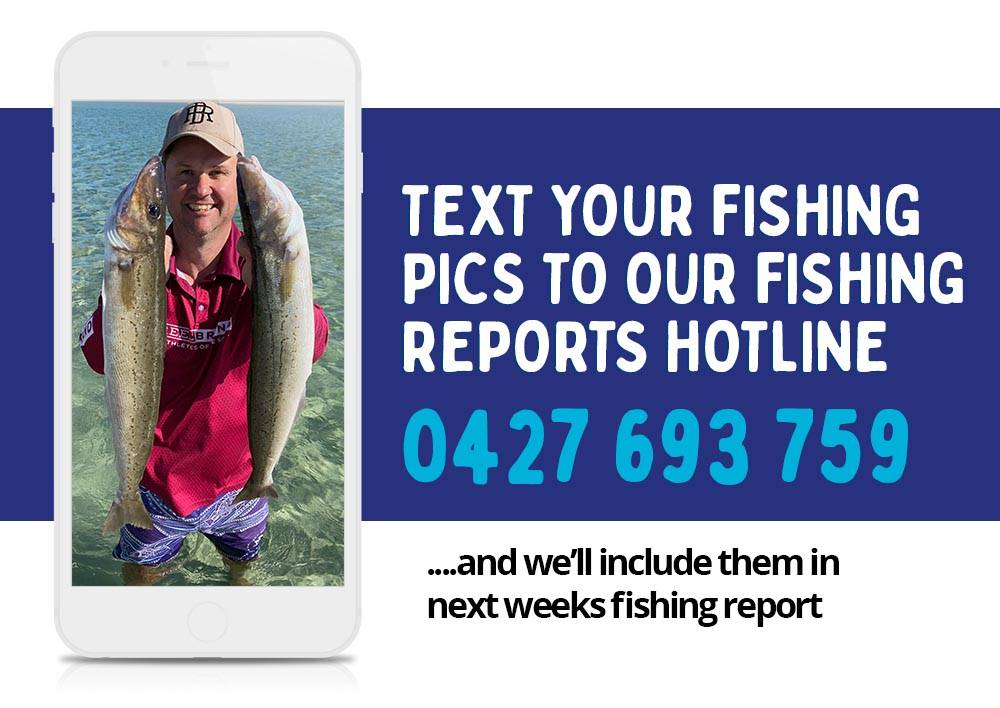 Marian Adamcewicz caught this beautiful 55cm rainbow trout on fly fishing at Lake Fyans. Marian also reports catching 2 others going 50cm and 45cm.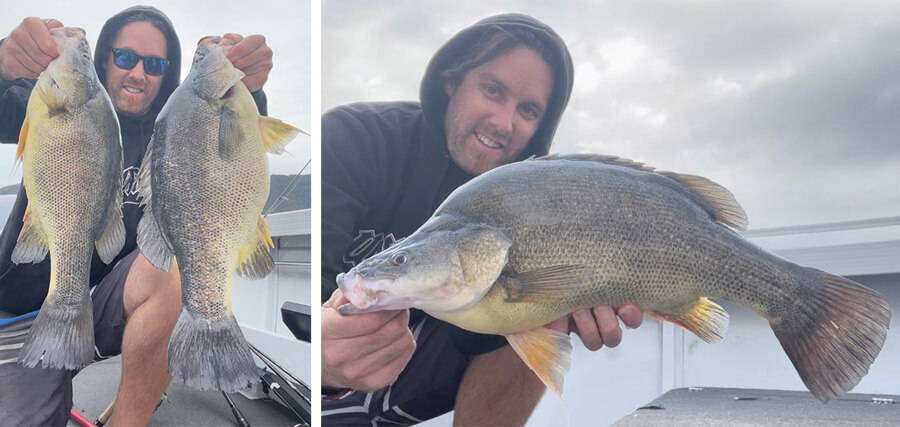 IFISH WITH TACKLE WORLD - SERIES 16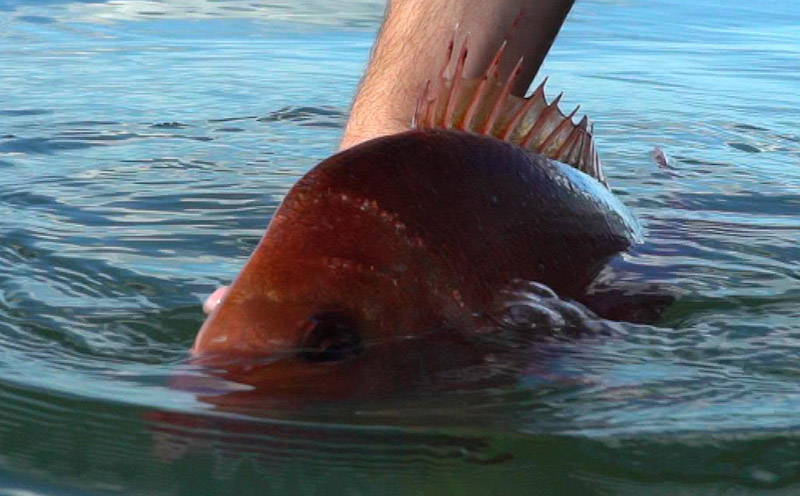 THIS WEEK ON IFISH TV
LOCATION: PHILLIP ISLAND, VICTORIA
TARGET: SOUTHERN CALAMARI
SUNDAY 21st NOVEMBER, 2021 on 10BOLD at 5PM
Catch past episodes of IFISH TV on Youtube so you can get your fishing fix any time, any where.
TALKING FISHING - C31 - TUESDAYS at 8.30pm
Catch "Talking Fishing" on Melbourne's C31 TV (CH44) at 8.30pm each Tuesday night. Staff members David Kramer and Adam Ring together with Niki Duckstein host Australia's only "Live to Air" fishing television program at this prime time-slot. Put Tuesday night's at 8.30 away in your weekly diary of TV shows to watch!
Good Luck with your fishing and stay safe on the water,

The TEAM at Tackle World Cranbourne & Mornington