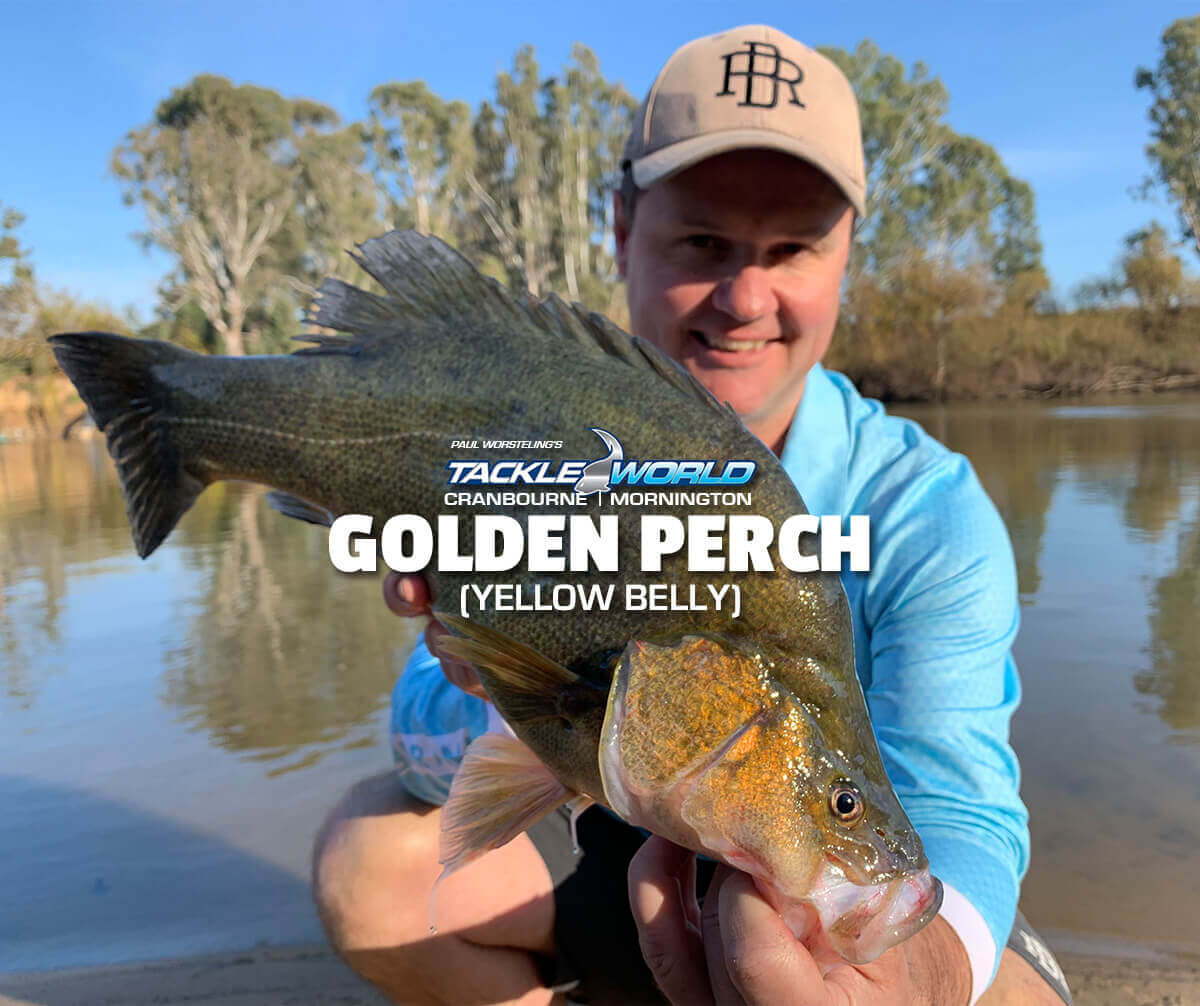 Want to chase Golden Perch (Yellowbelly)?
Check out Pro Staffer Adam Ring's guide to chasing these beautiful natives with info on where to find them and how to target them.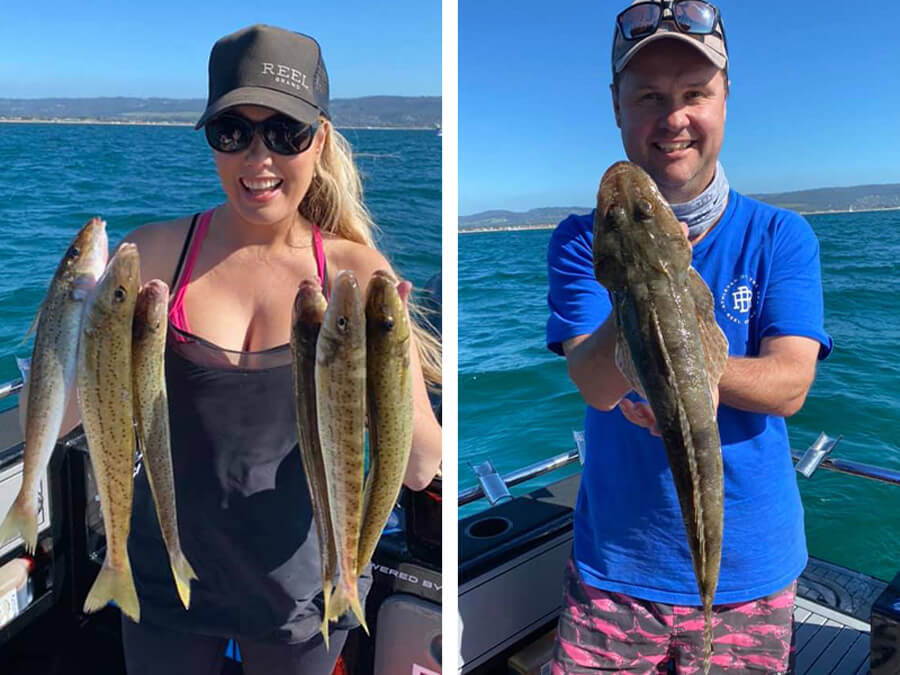 Paul, Cristy and Jet Worsteling headed out on Port Phillip Bay this week and fished around Mud Island and St Leonards targeting whiting. They caught some fantastic fish to 42cm using pipi and squid for bait using size 6 Gamakatsu worm hooks and also caught some fantastic blue spot flathead. Paul reports the numbers of flathead in the bay seem to have increased significantly over the past few weeks.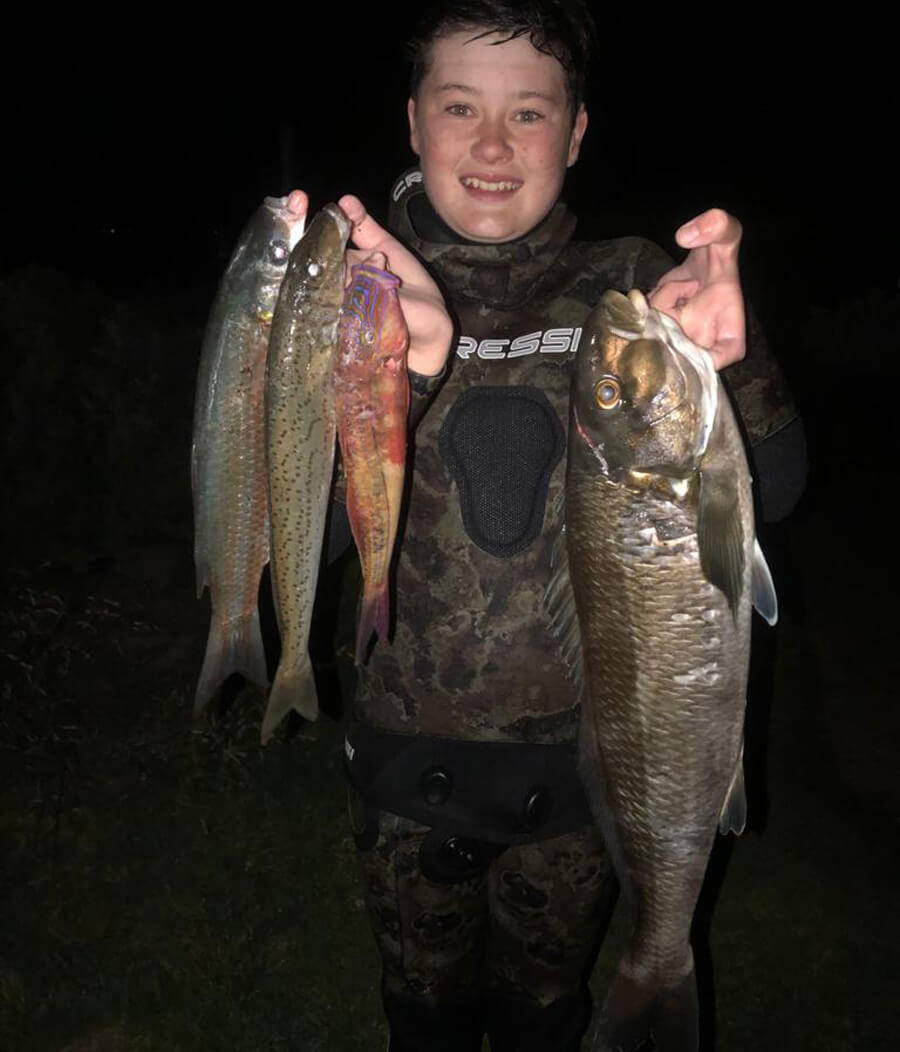 Jet Worsteling and IFISH producer Tom Hughes went out on a night diving adventure on Saturday between 9pm and 1am. The guys used torches and searched from Mt Martha to Safety Beach and found some fantastic numbers of different species. Jet's highlight was spearing his first dusky morwong of around 2kg and together the boys also bagged more morwong, mullet, red mullet, garfish, flathead and King George whiting.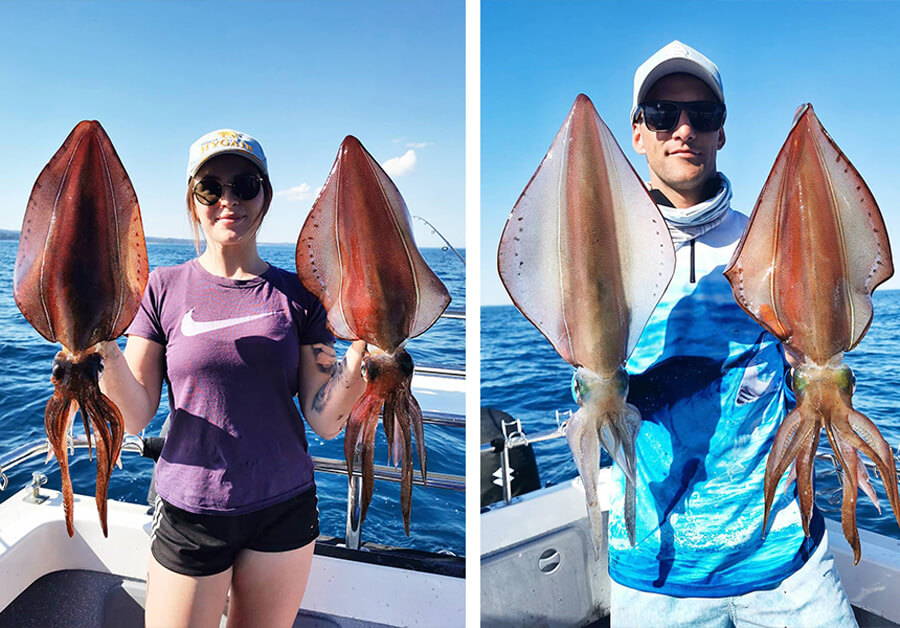 Chris Cassar from Cassar Fishing Charters hit the squid grounds of Western Port this week and found some absolute monsters with his customers.
Matt Cini from Reel Time Fishing Charters had a good session on the whiting out on Western Port this week.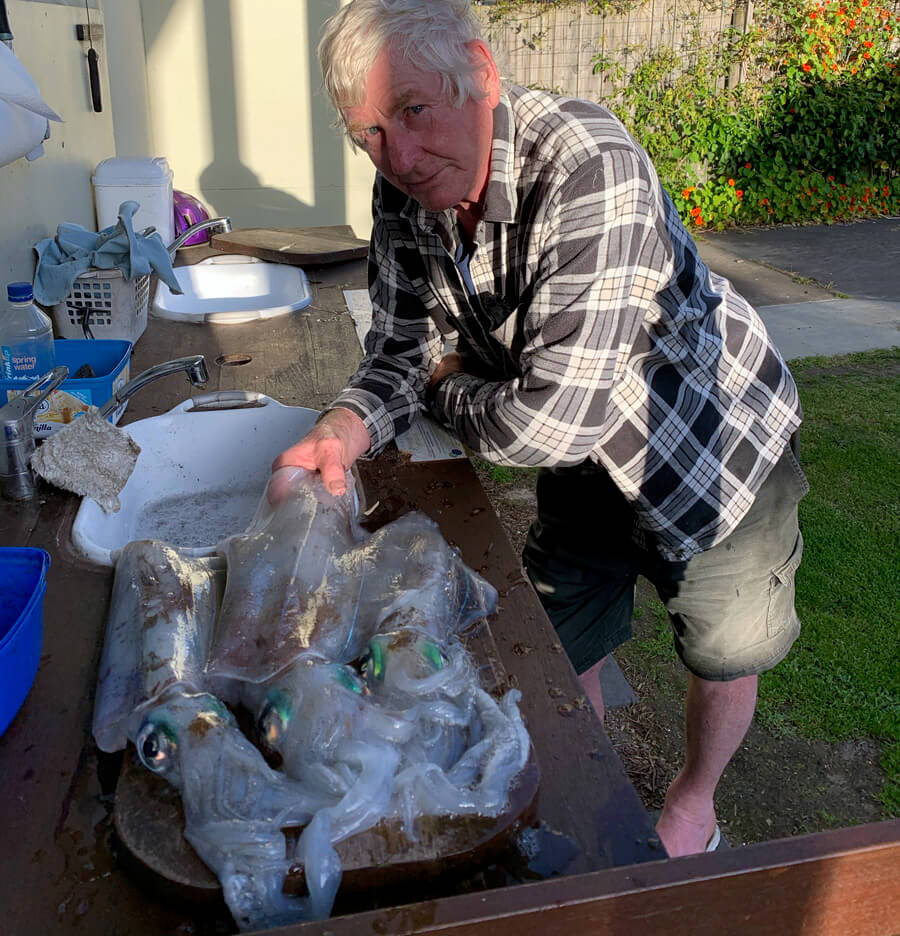 Noel Stewart fished Ventnor Beach on Monday afternoon and managed 3 cracking calamari.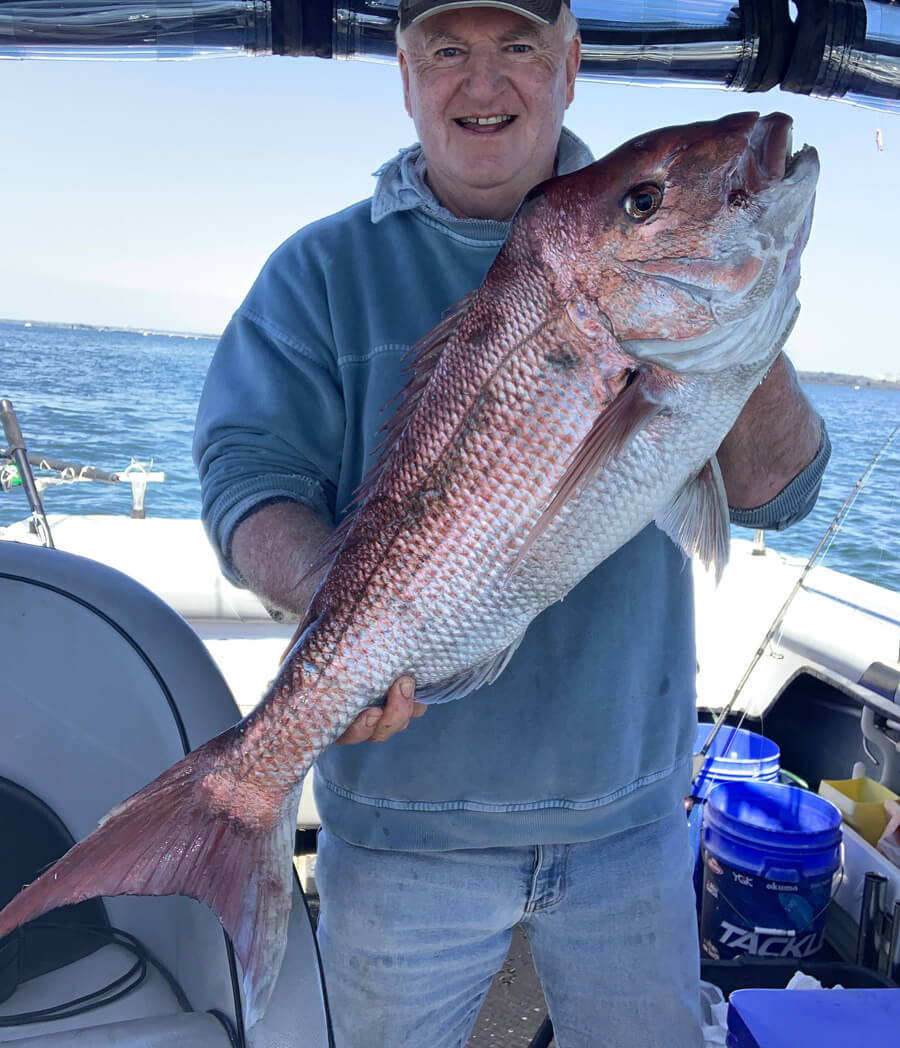 A fantastic snapper caught at Lysaughts by Pat Ellaby, thanks for sharing your catch mate!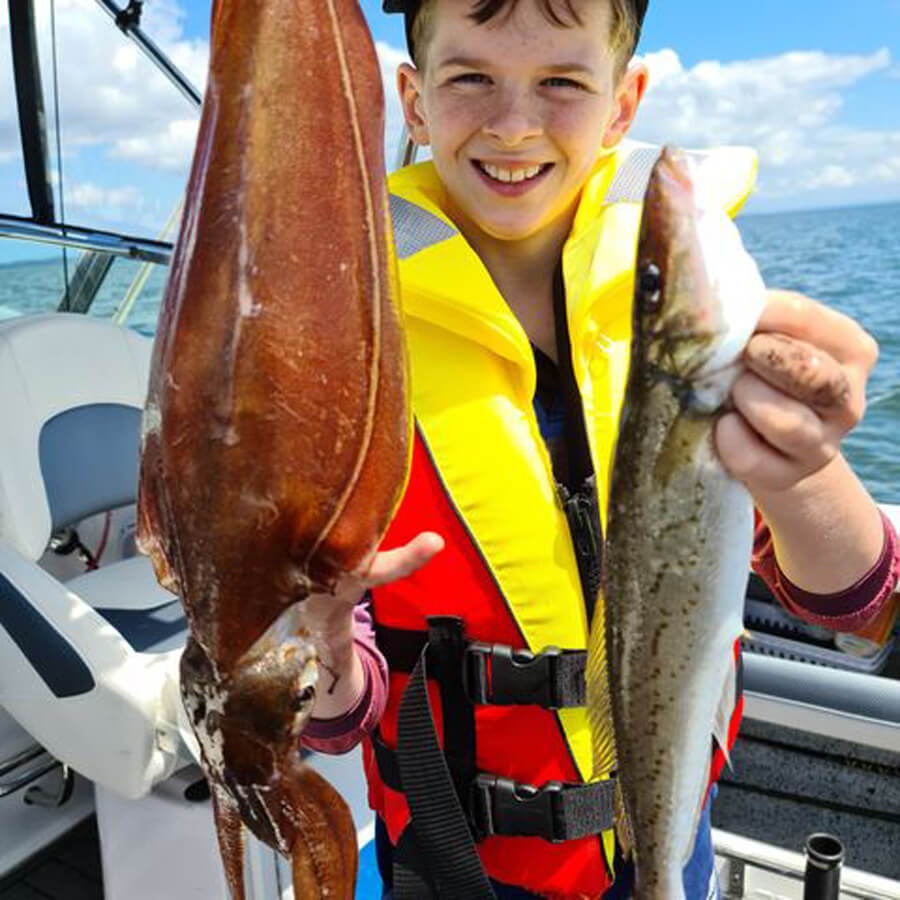 Riley Atkinson fished Quail Bank with his dad Rob and caught some solid whiting and monster squid. Well done Riley!
Ben Hoskin caught some fantastic snapper at Crawfish Rock weighing 3 and 4 kilos.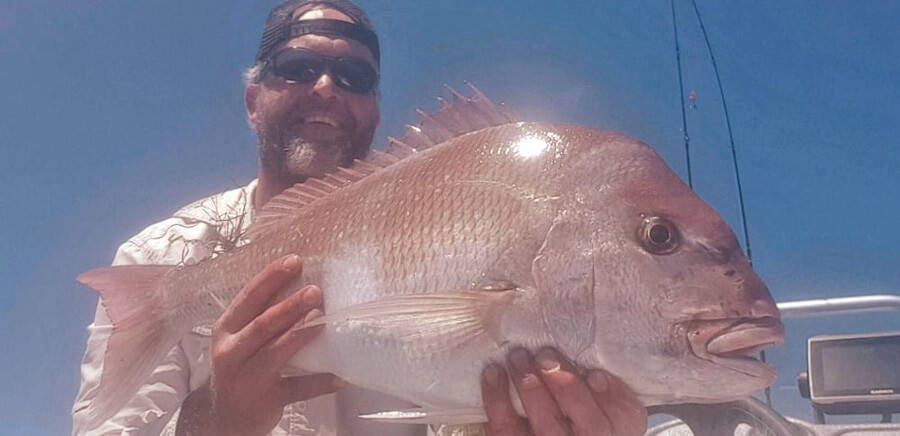 Andrew Ketelaar fished at Joe's Island and managed a nice 5kg snapper during the outgoing tide using fresh squid for bait.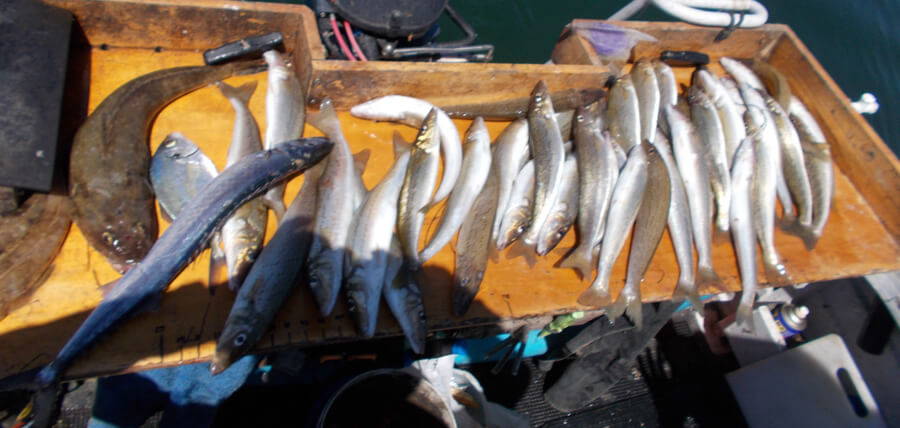 Dave Milne & Ben Ferguson fished the Tooradin Channel, Wallaby bank and Lysaughts on Monday and caught a lovely bag of whiting as well as a nice 57cm flathead. Well done guys. The best bait was mussel and squid.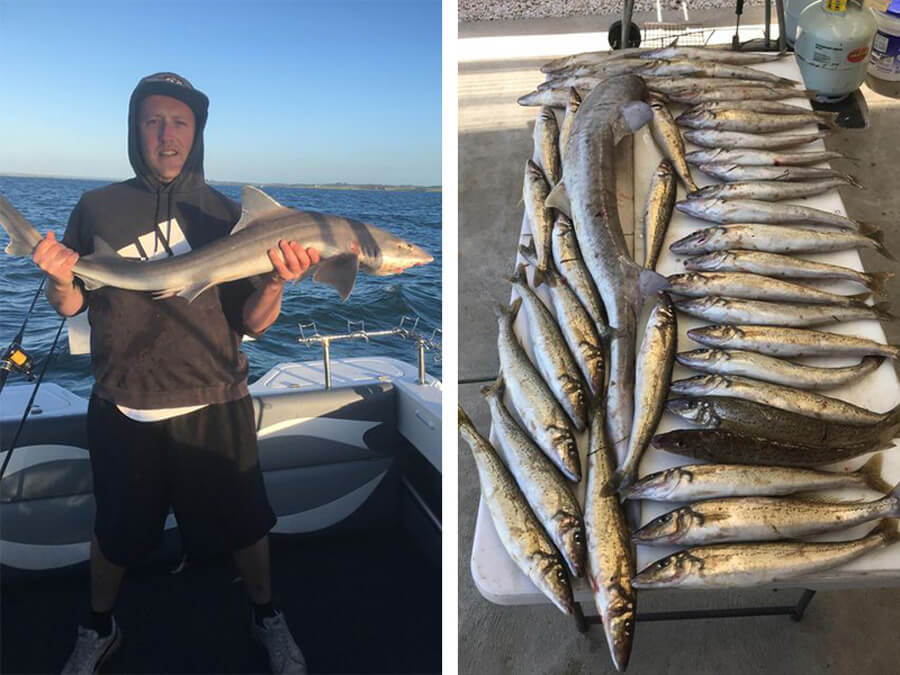 Ryan and his old man fished the top end and managed a cracking bag of whiting plus a nice gummy shark.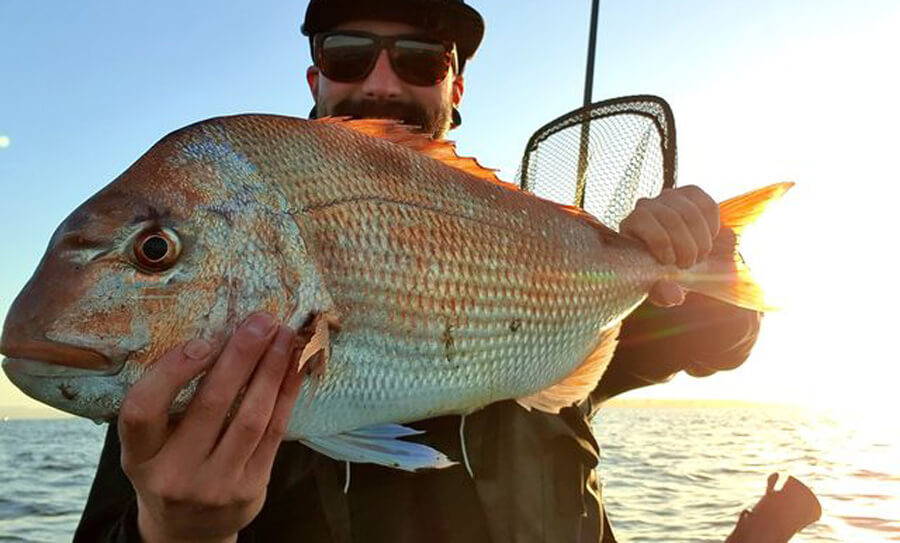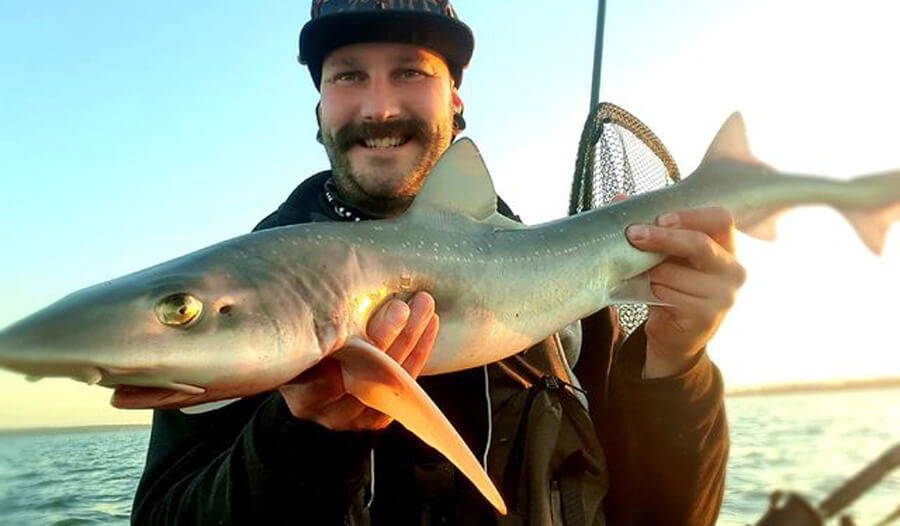 Tod Matson headed out from Lang Lang on the kayak this morning and managed some beautiful snapper keeping one of 70cm plus a nice sized gummy the was released to see another day. Thanks for your report mate well done.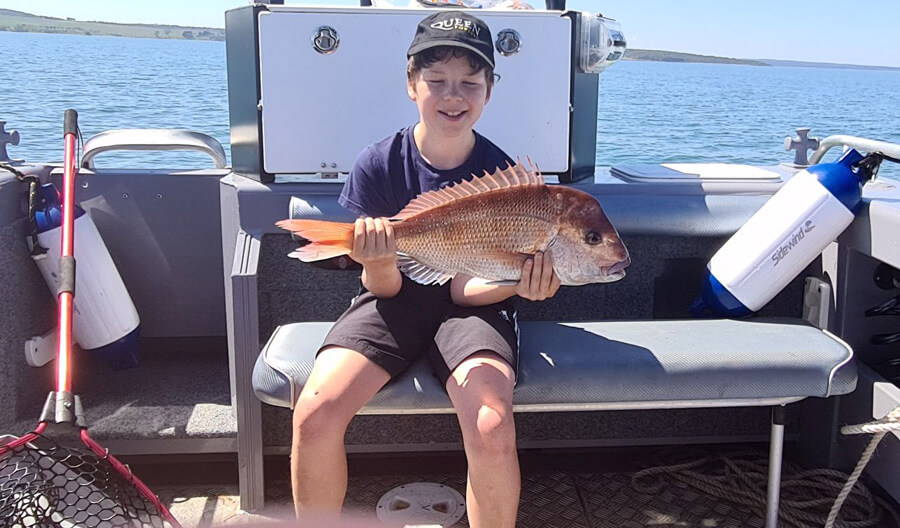 Jack Hungerford caught his first snapper off Elizabeth Island on Monday, love ya work Jack well done!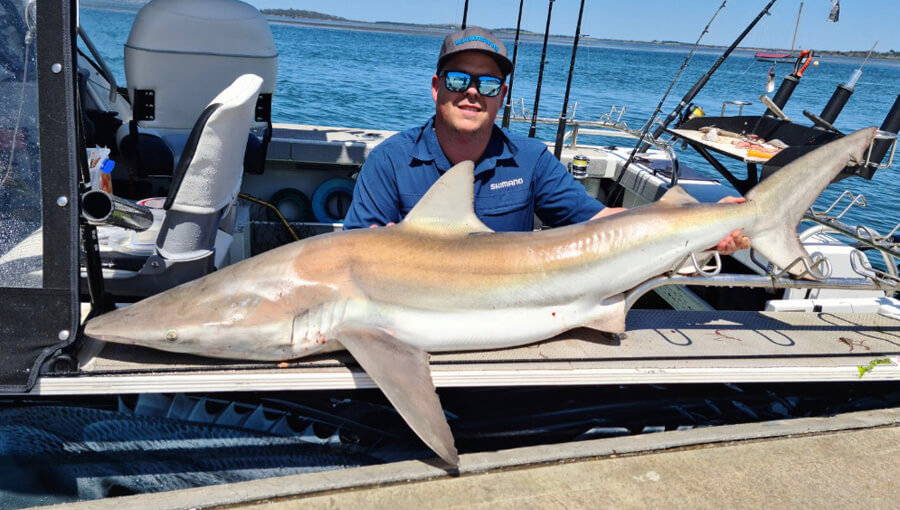 Luke Groves and Brent Monger caught this beautiful bronze whaler off Rhyll using pike for bait.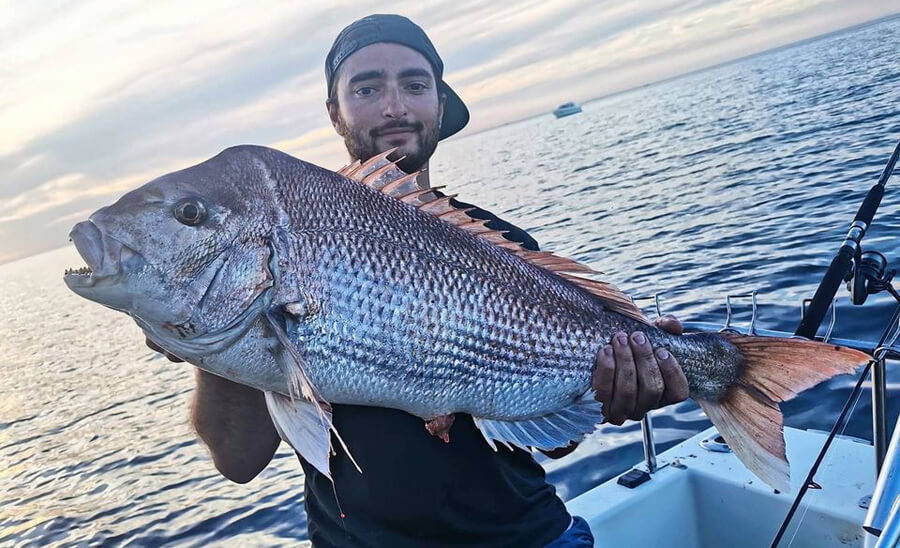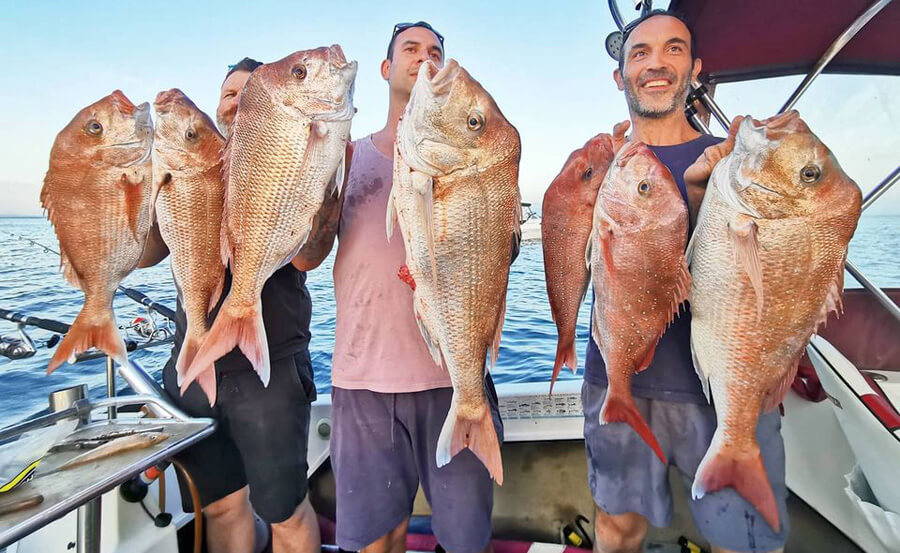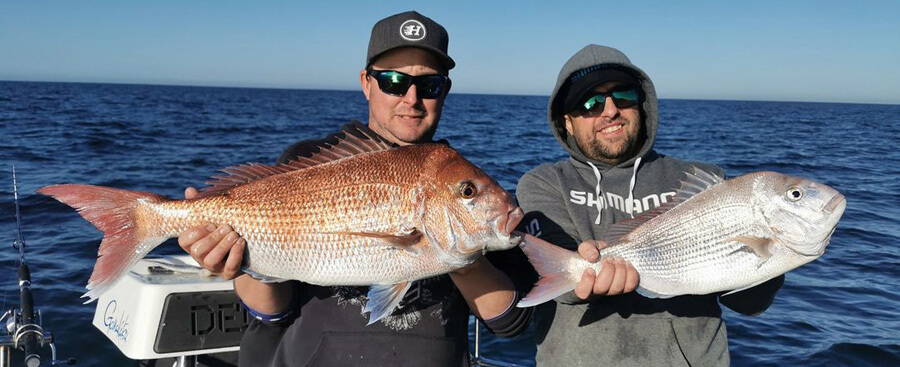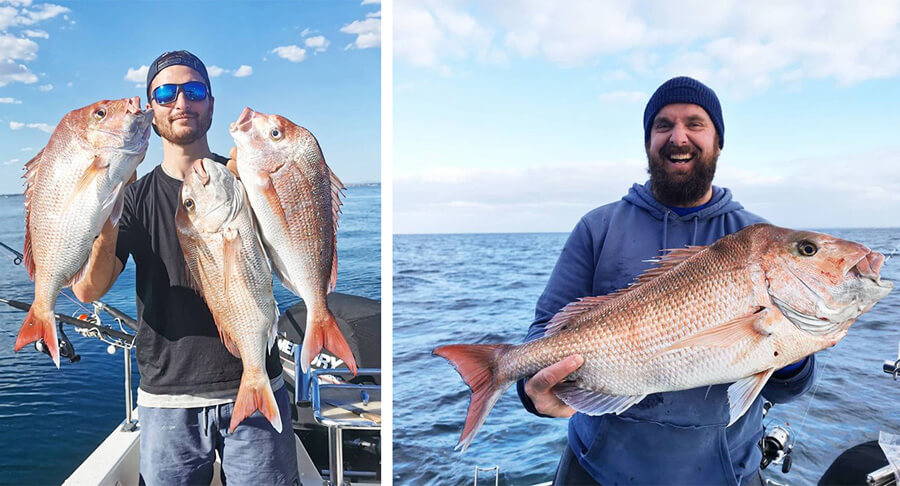 Chris Cassar from Cassar Fishing Charters has smashed the snapper in Port Phillip Bay with his customers this past week with some nice school sized fish all the way up to some crackers nudging 8kg.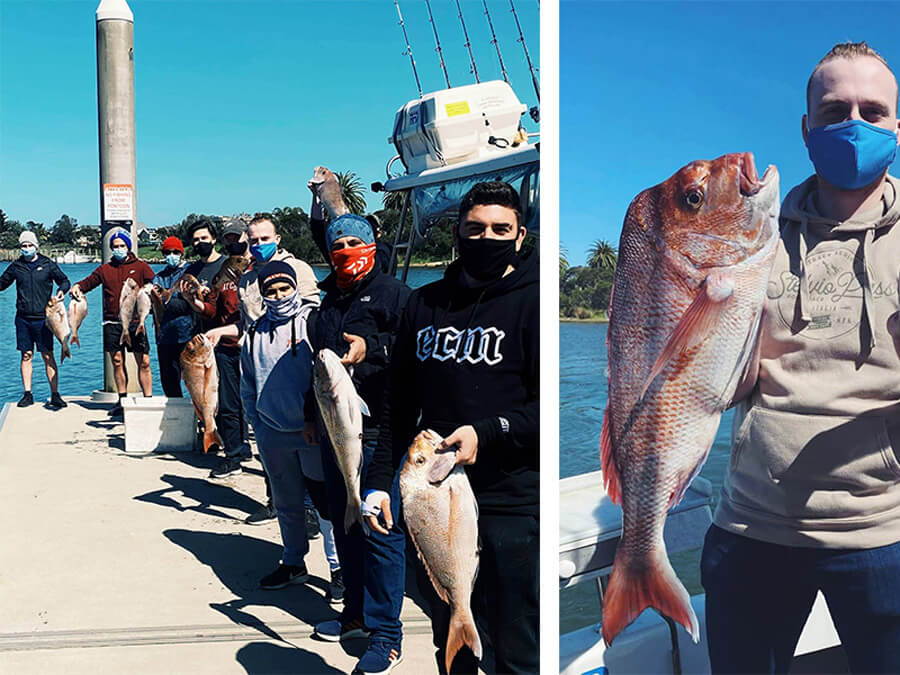 Rob and Dylan Mizzi from Sharkmen Fishing Charters had some cracking trips this week fishing for Port Phillip bay snapper. As you can see there is no shortage of good fish for their customers.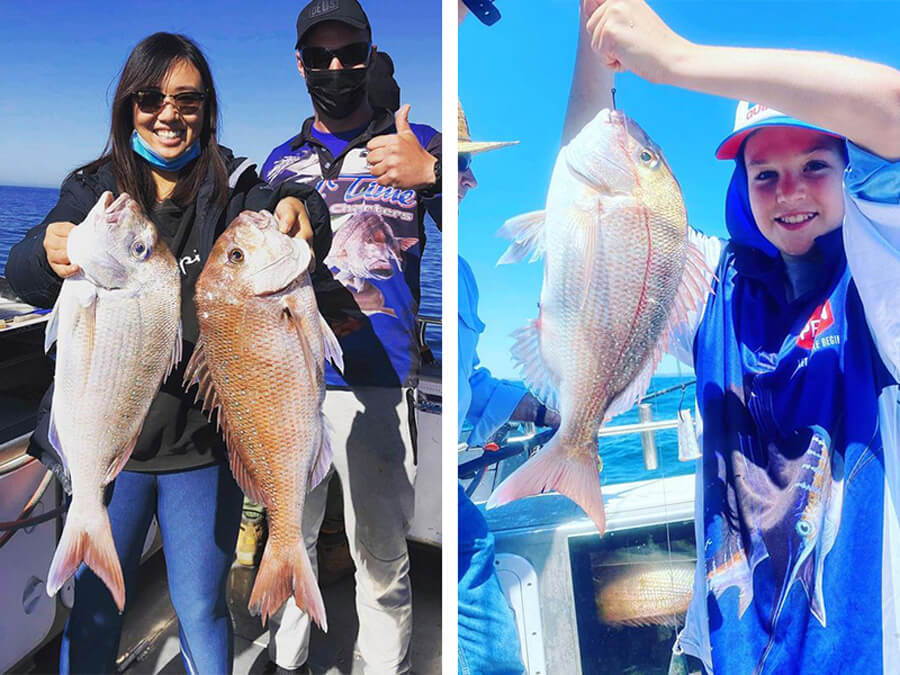 The Reel Time Fishing Charters crews have had some fantastic trips with their customers this past week fishing Port Phillip Bay with a fantastic variety of sized snapper coming aboard for their customers.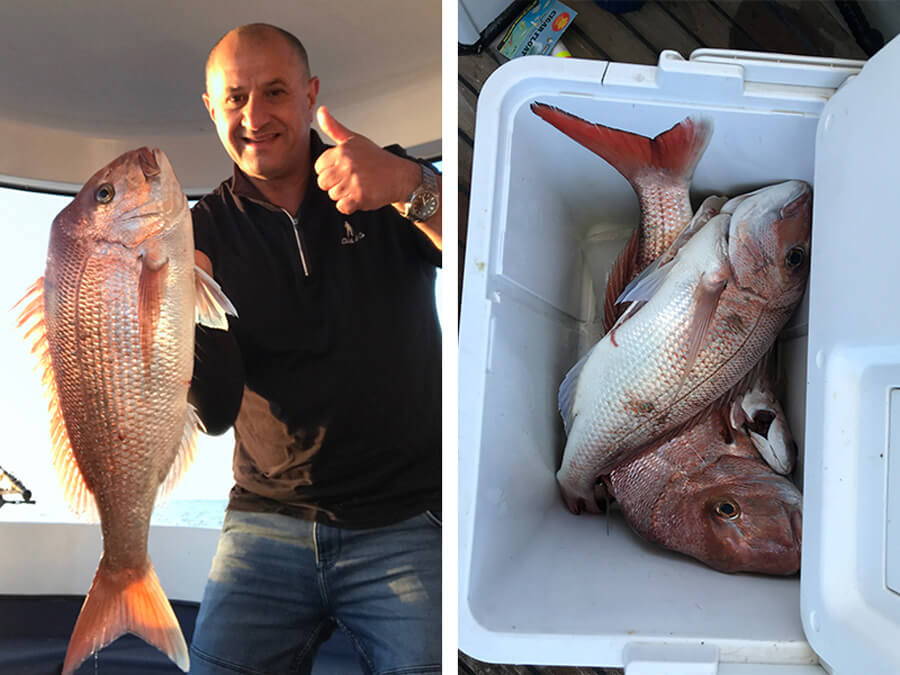 Sam P caught some cracking snapper fishing Port Melbourne with the biggest fish weighing 6kg.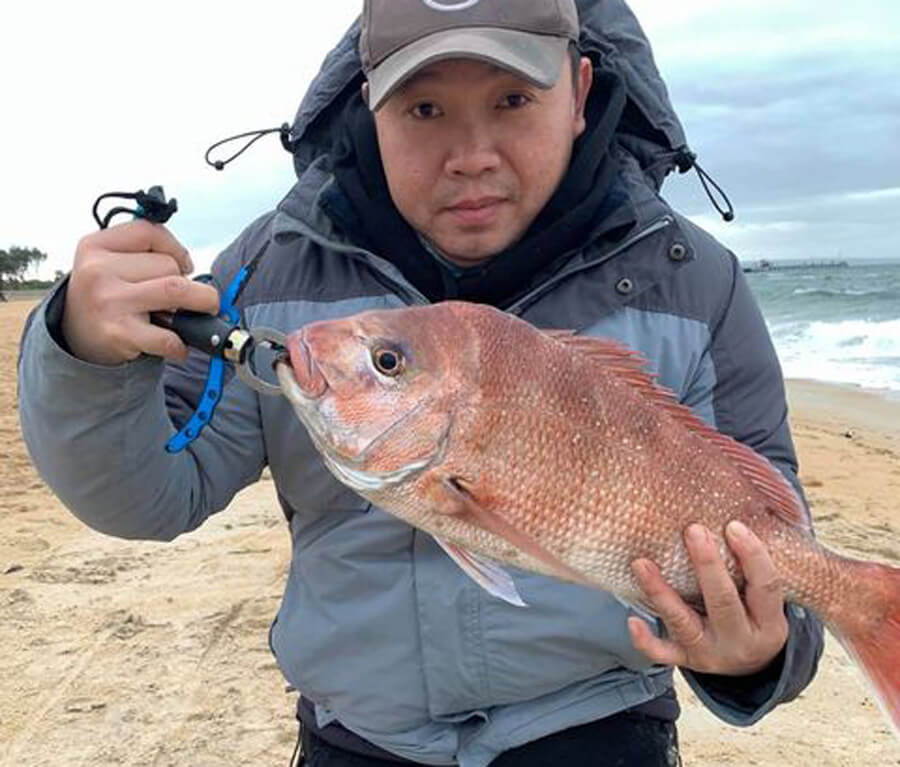 Thong Le caught a nice pinky snapper fishing from the beach at Mordialloc.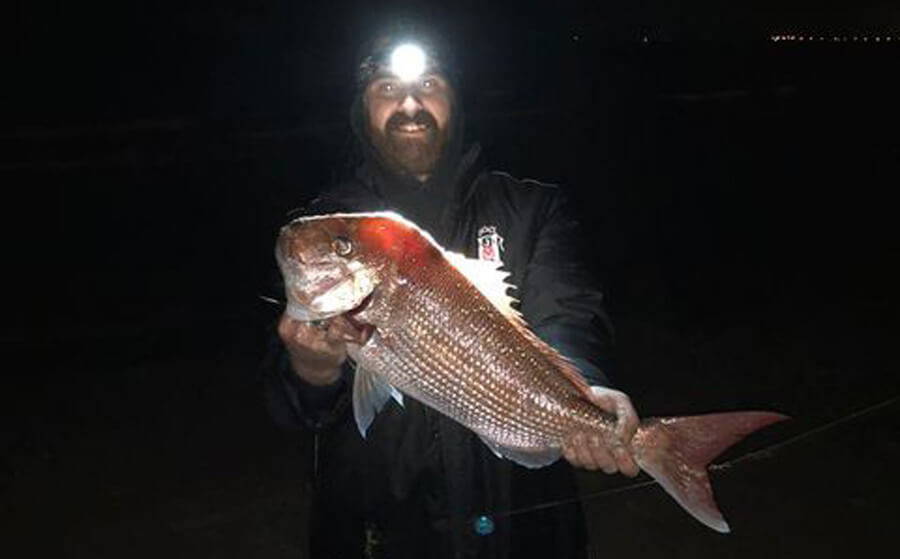 Omer Sevgi caught a ripper snapper of 75cm on a whole pilchard fishing from Mordialloc beach this week.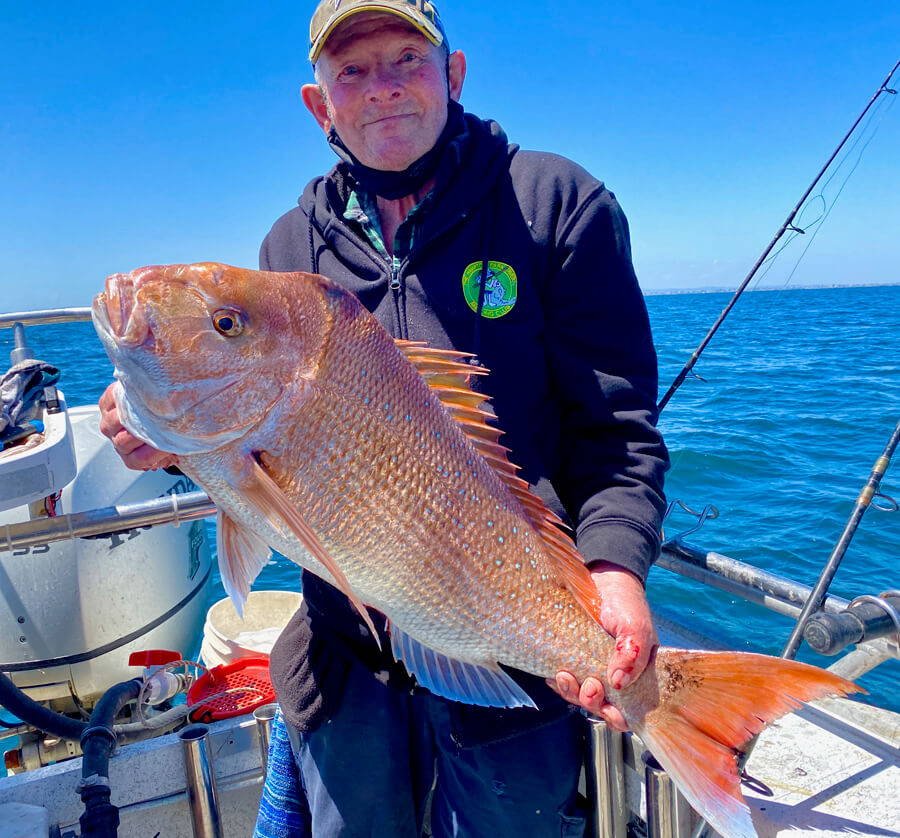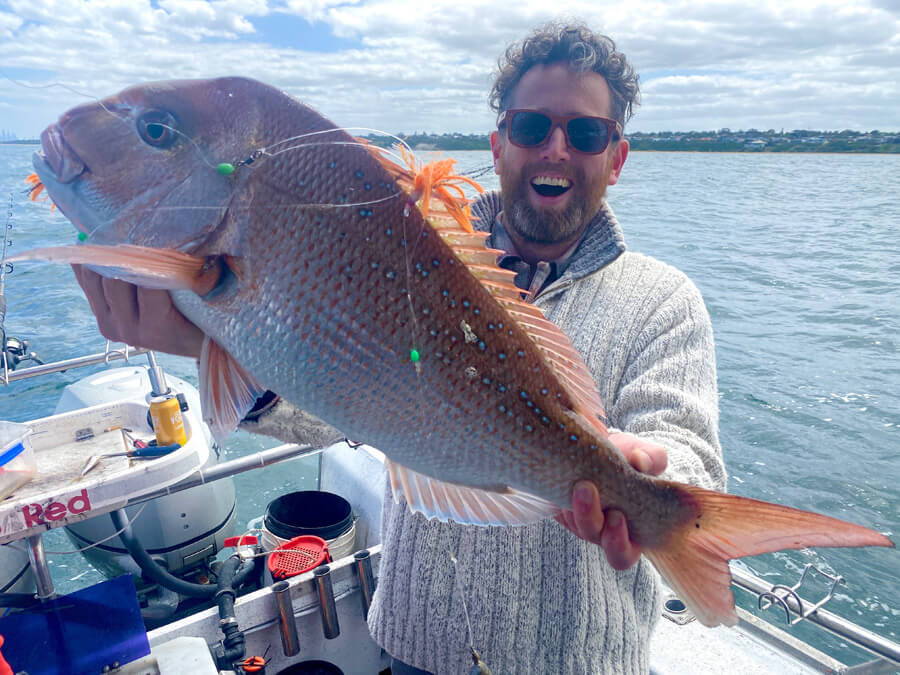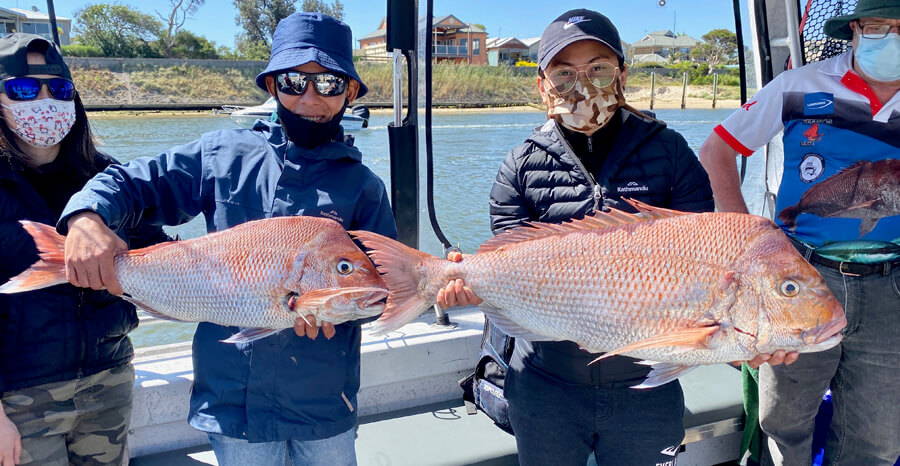 Jayson Turner from Pro Red Fishing Charters has done extremely well on the snapper this past week with a number of cracking fish caught from Black Rock to Chelsea. The biggest this week was customer Jack Wells with a 7.55kg snapper landed.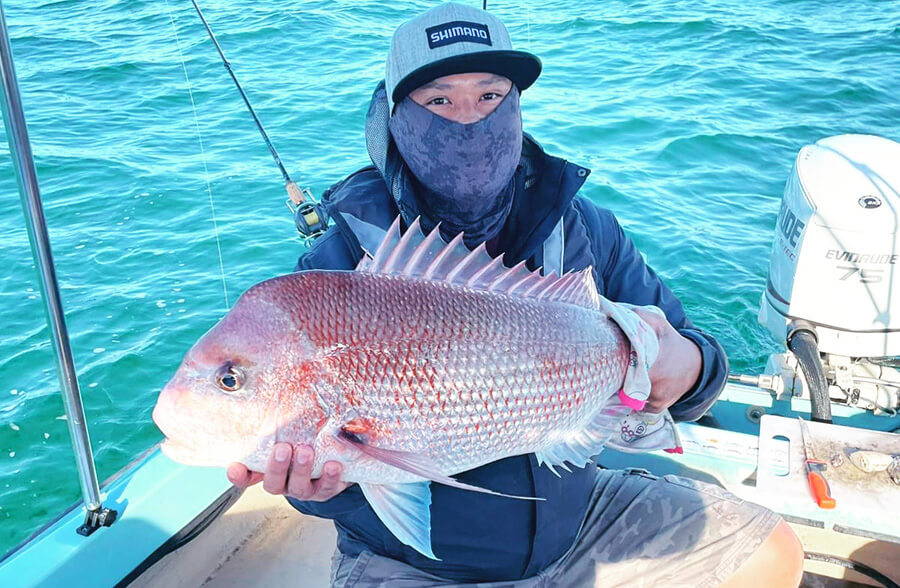 Moe with a solid 80cm snapper caught on a 5in Gulp soft plastic. Great fish Moe, thanks for your report!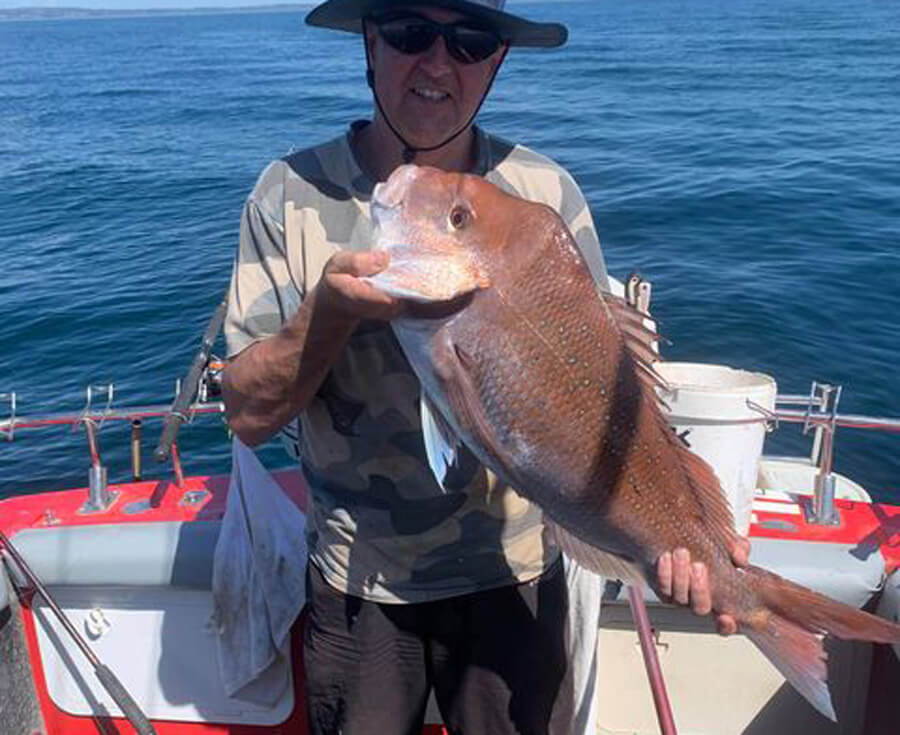 David Thornton with the biggest of 4 ripper snapper caught out from Frankston in 21 metres using silver whiting for bait. Love ya work David!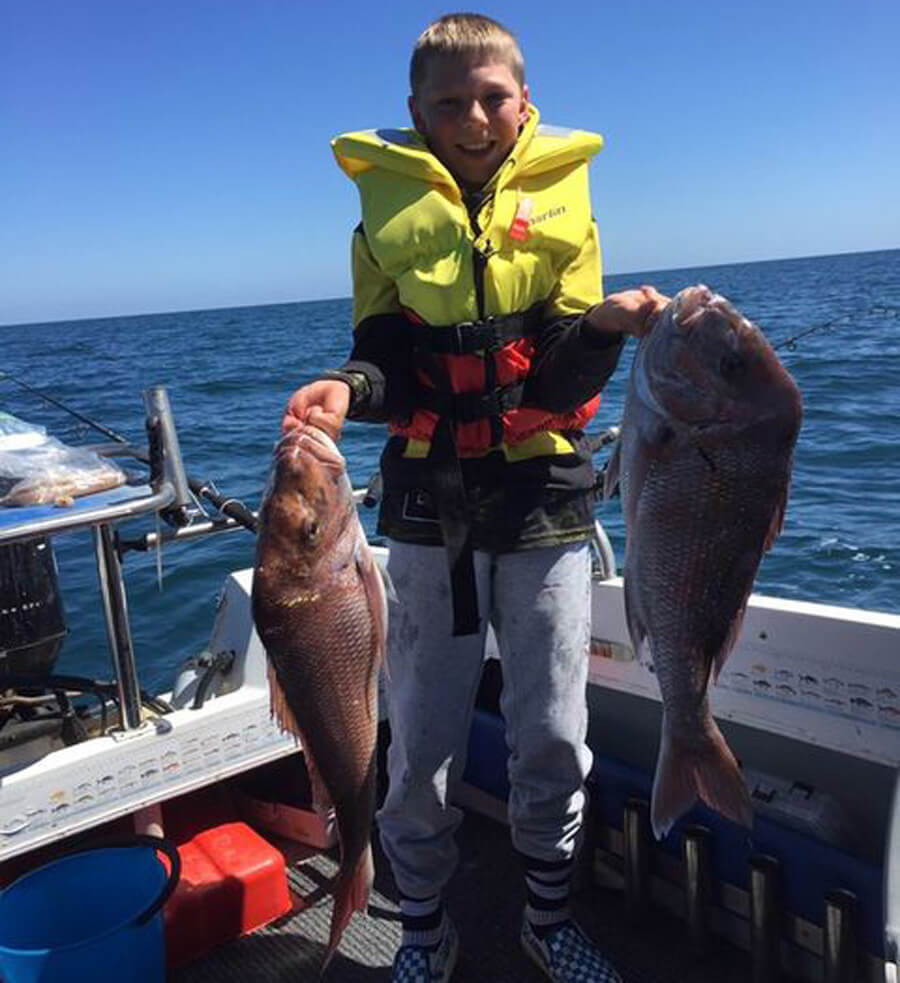 Young Beau Spierings showed dad how it was done with 3 ripper snapper caught out off Frankston on Sunday.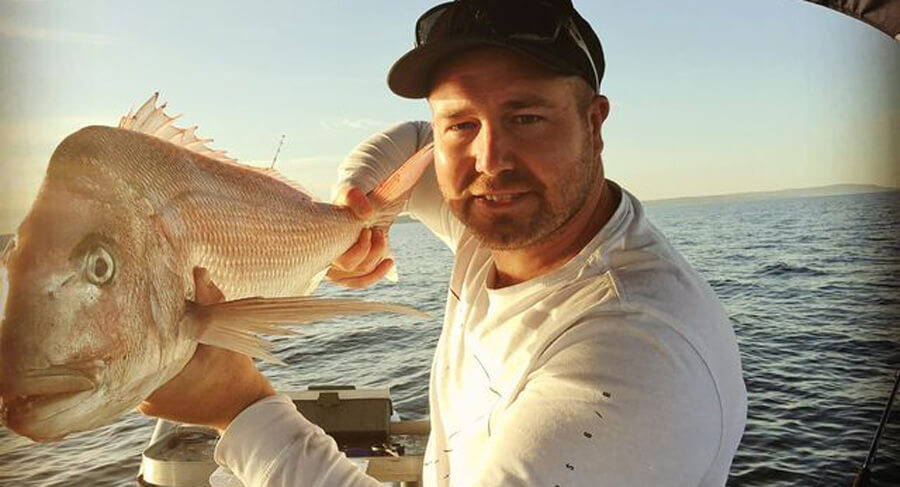 Dan Penman headed out wide from Frankston this week and managed a some nice snapper in 18 metres of water.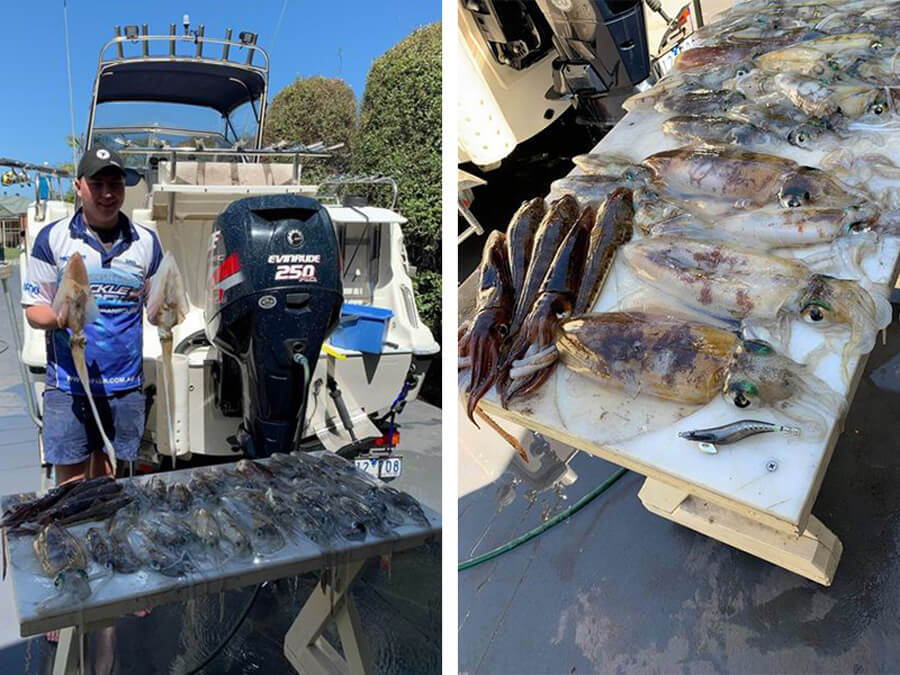 Staff member Dan Arapakis fished out from Mt Martha and Mud Island and caught some cracking squid using Odori jigs and also landed some solid flathead.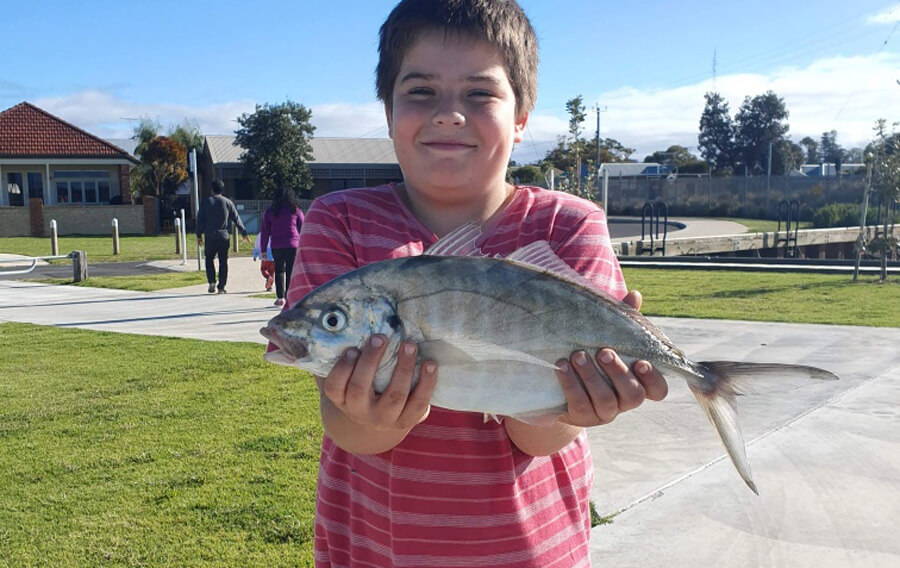 Lars Croft caught this nice 45cm silver trevally fishing land based at Queenscliff this week.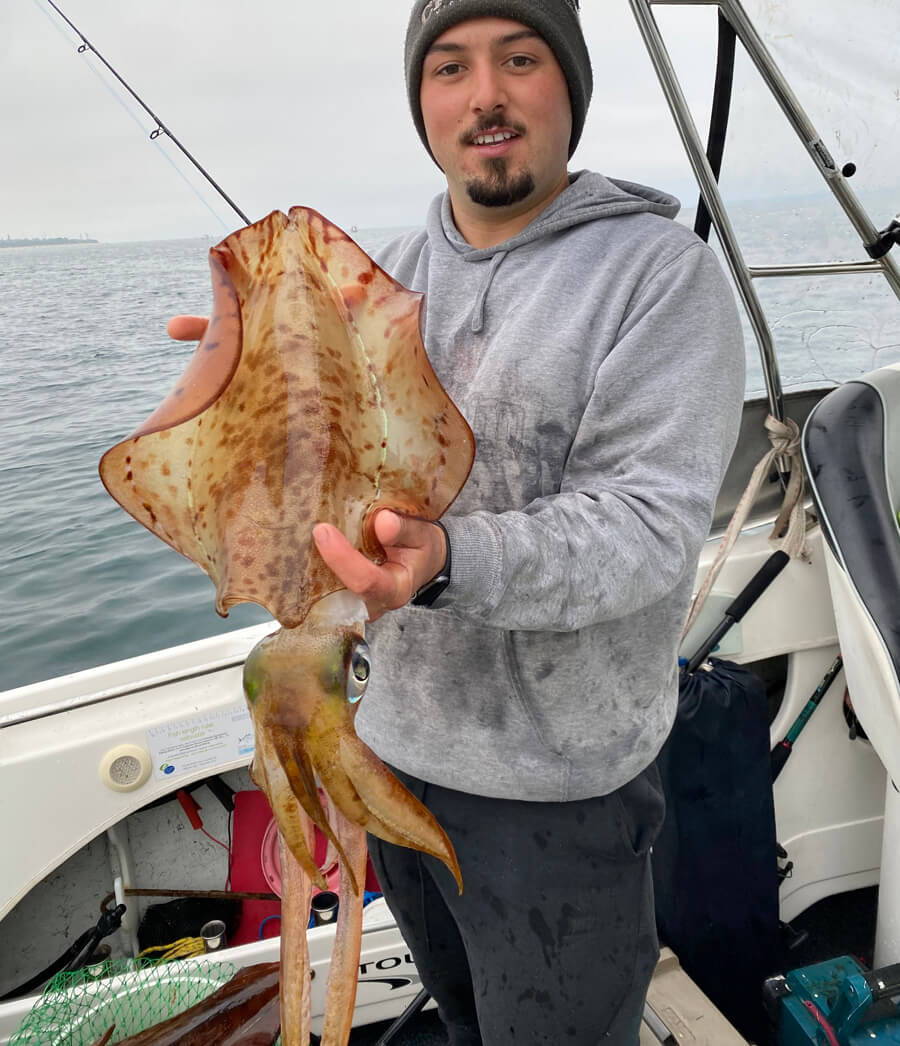 Marcus with a beautiful calamari caught out from Queenscliff last week.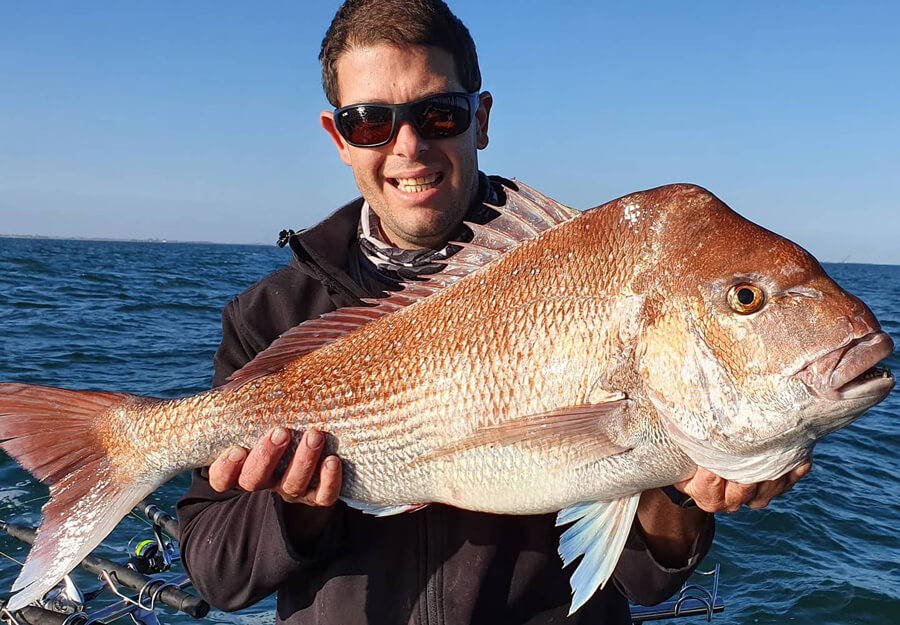 Phillip Jordan has found some nice snapper fishing out from Clifton Springs with a sunset matched to a tide change getting the fish biting using silver whiting for bait.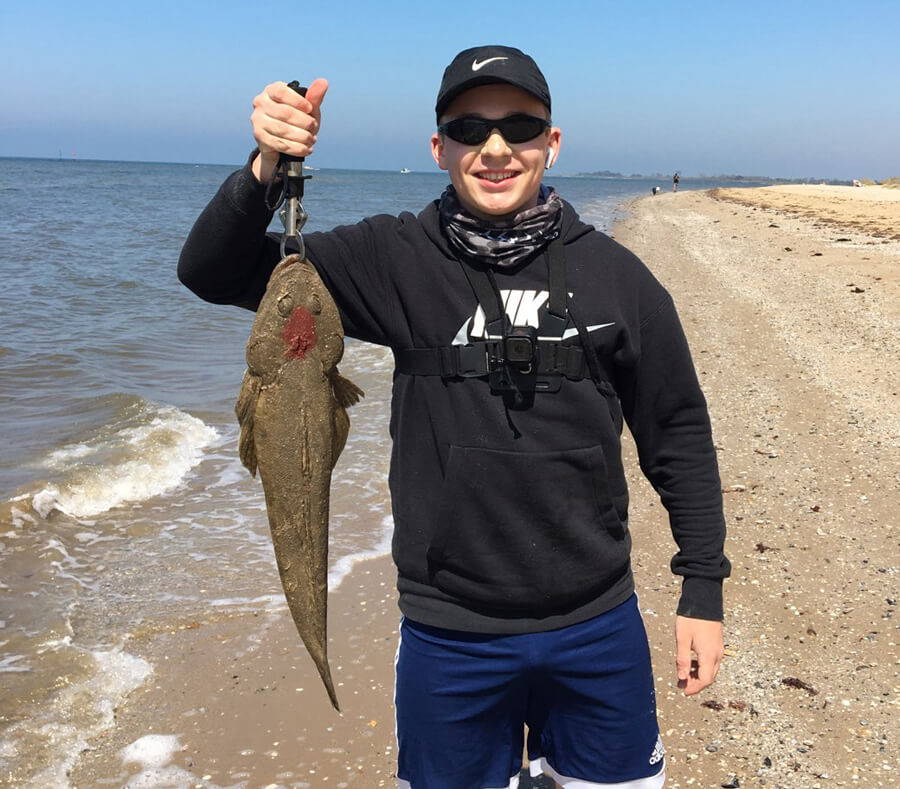 Mitchell Siomos with a cracking 62cm flathead caught from the Werribee south beach.
Michael Ellis caught a cracking 91cm, 9.1kg snapper using silver whiting for bait fishing out from Williamstown this week.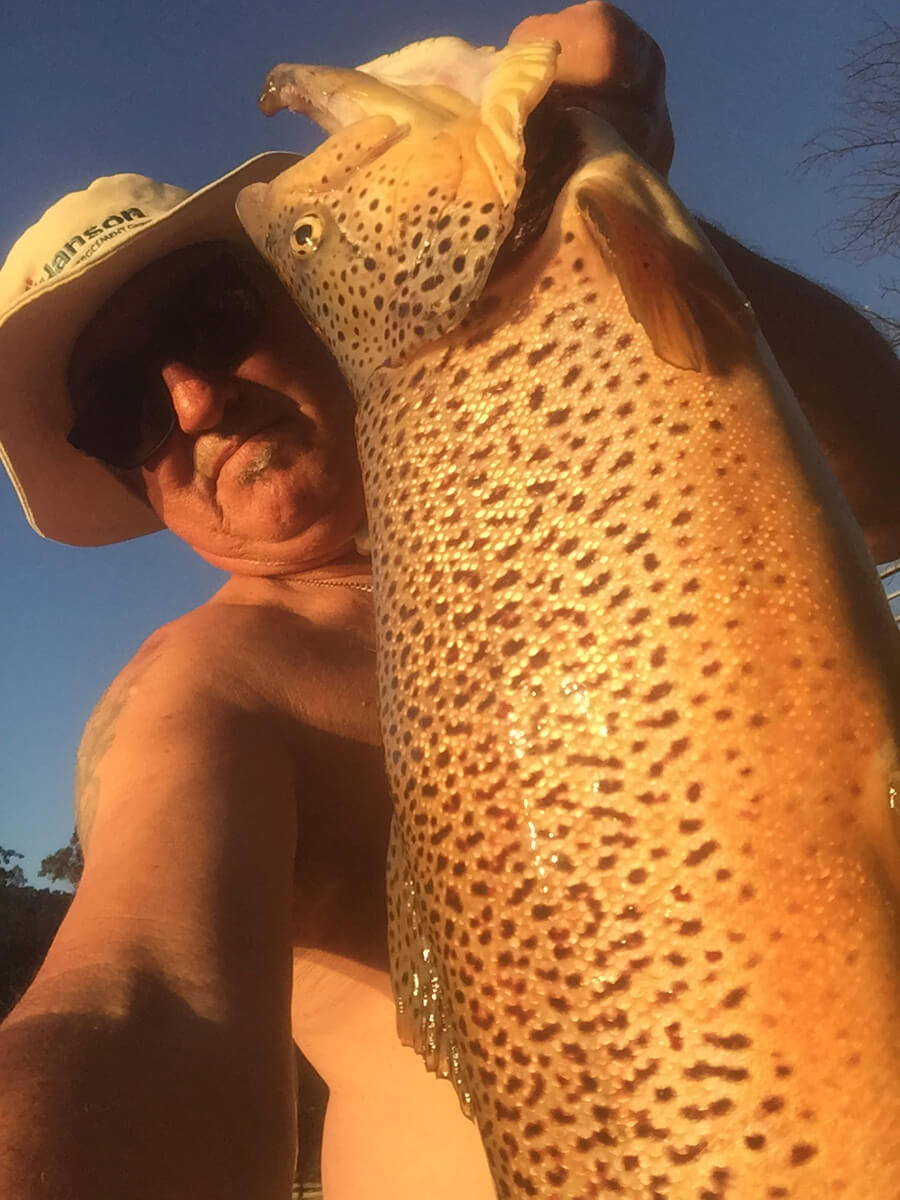 Shane Branch fished Eildon Pondage last week and caught some cracking brown trout ranging from 7 to 12 pounds in weight.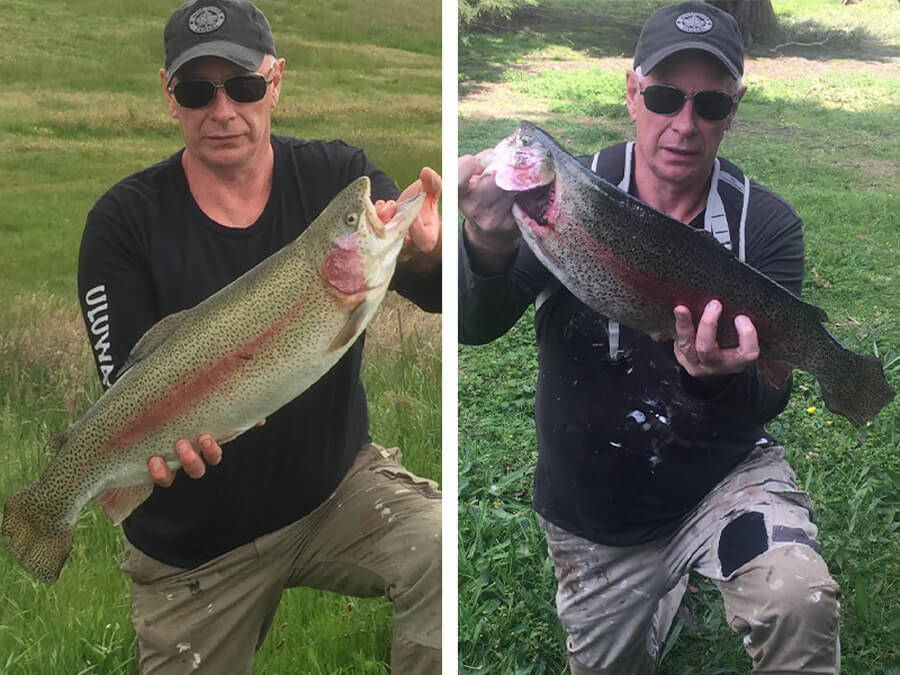 Mark Murray caught a couple of nice stonker trout fishing at Yarrambat Lake this past week using lures.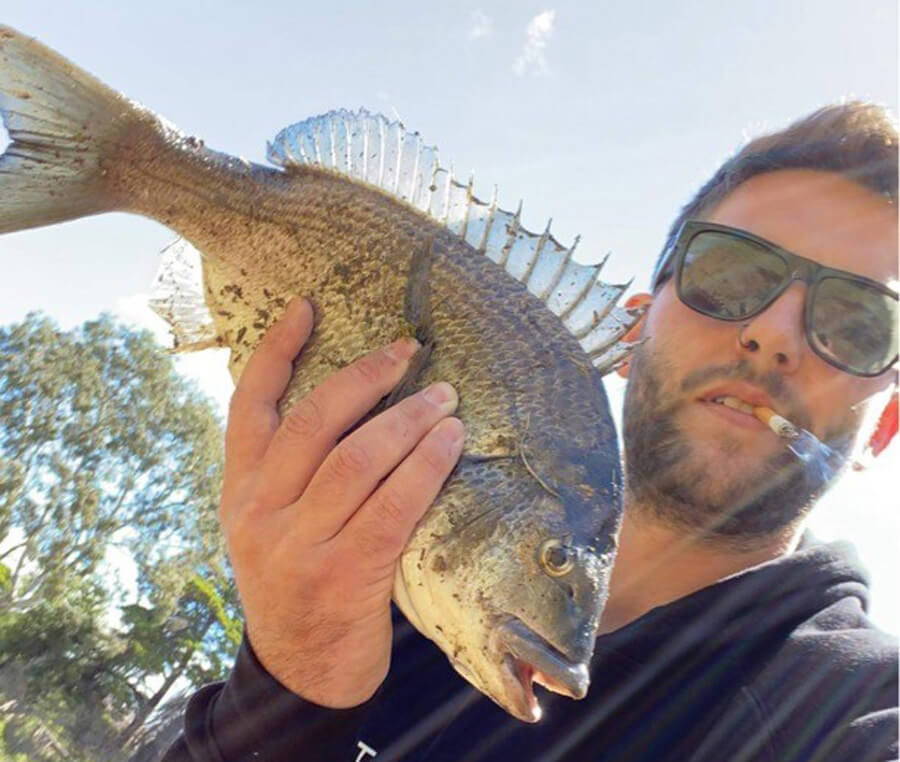 A nice bream caught out of the Maribyrnong River by Matthew Roczniak using chicken as bait.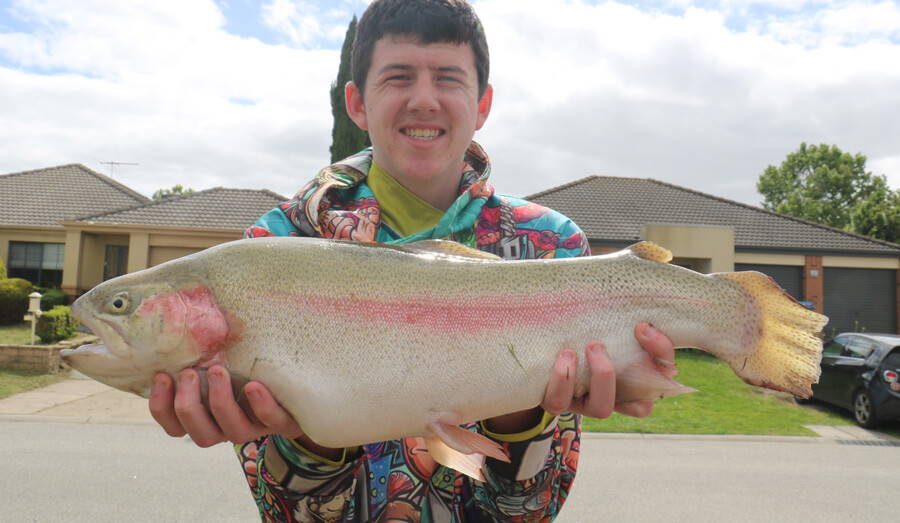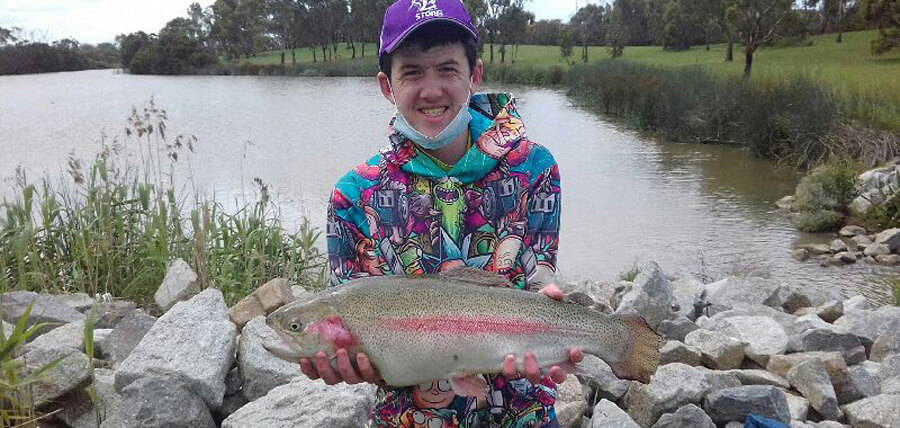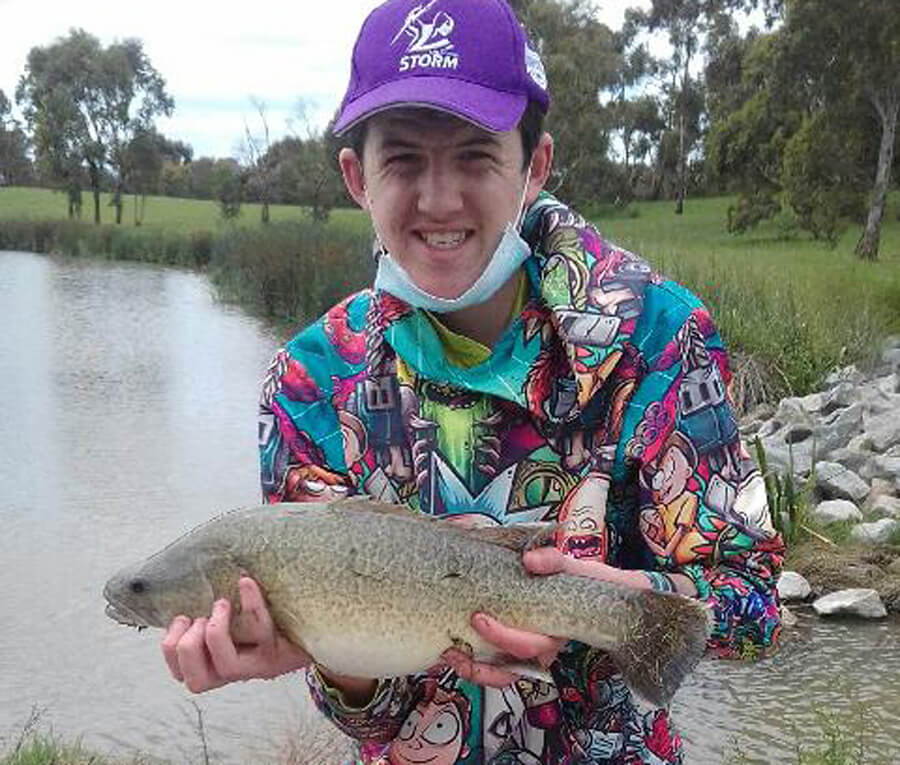 Brodie Methers has caught some incredible fish at Berwick Springs this past week with a number of stonker rainbow trout caught as well as a surprise Murray cod. Love ya work Brodie.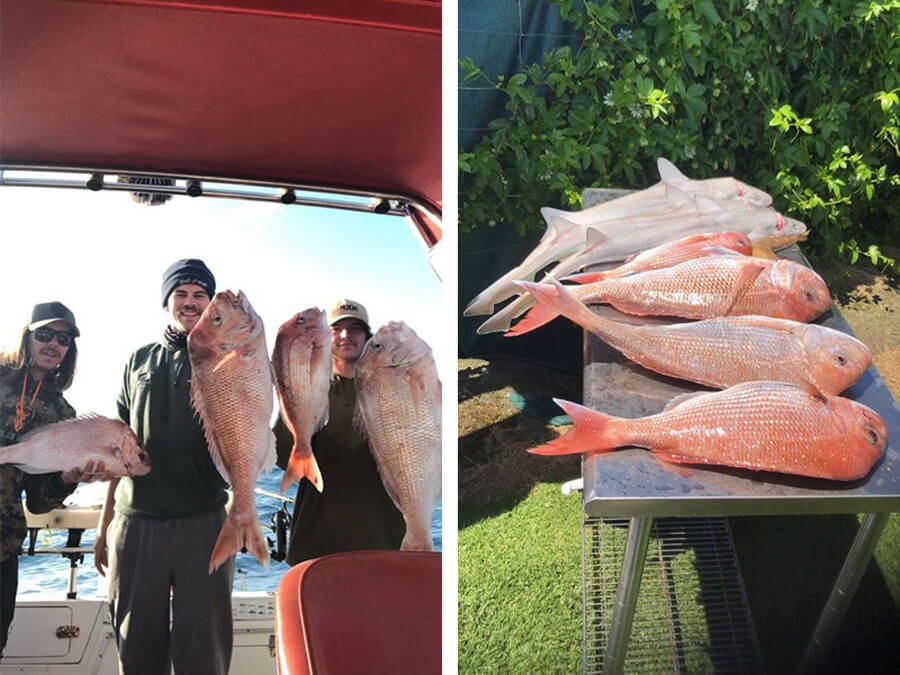 Liam Barry and the boys had a cracking session on the snapper and gummies fishing out from Port Welshpool recently.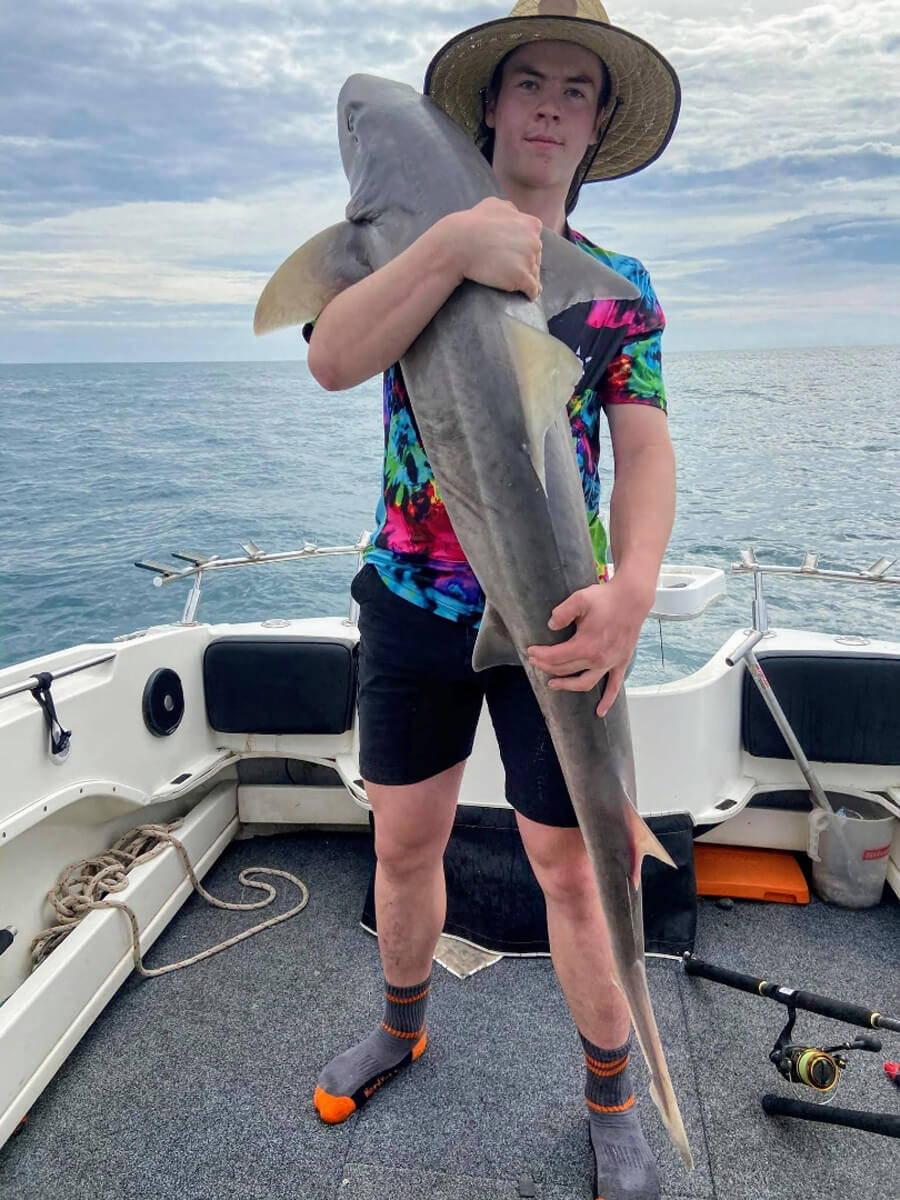 Oakley Addison with a ripper gummy caught at Port Welshpool recently.
Cliff Karnatz with a monster of a yellow belly caught from Lake Hume, well done Cliff.
IFISH WITH TACKLE WORLD ON TEN BOLD - SERIES 15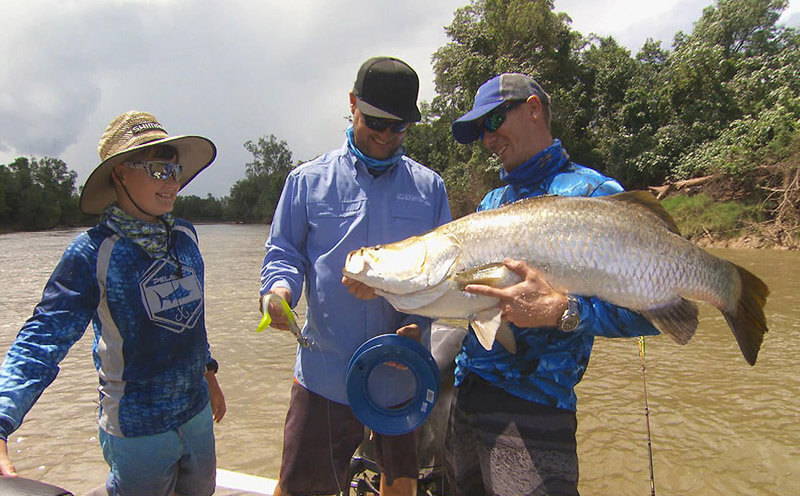 WYANGLA DAM - EUROPEAN CARP
CAIRNS - JUNGLE PERCH
DARWIN - BARRAMUNDI
TULLY - GIANT TREVALLY
Sunday 15th November, 2020 on
10 BOLD at 5pm
Come along on an epic journey around the country as we hook up with some of my mates from TackleWorld Australia. With equal parts fresh water and saltwater, soft plastics to hardbodies – there's a little bit of something for everyone this week!
IFISH WITH TACKLE WORLD ON YOUTUBE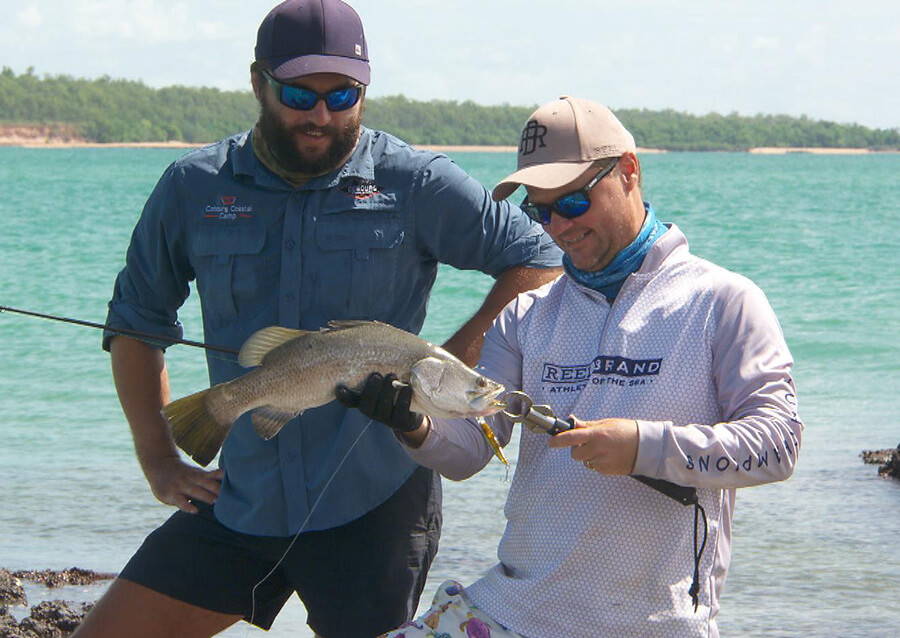 Catch past episodes of IFISH TV on Youtube if you need that fishing fix any time, any where.
TALKING FISHING - C31 - TUESDAYS at 8.30pm
Catch "Talking Fishing" on Melbourne's C31 TV (CH44) at 8.30pm each Tuesday night. Staff members David Kramer and Adam Ring together with Steve "Trelly" Threlfull host Australia's only "Live to Air" fishing television program at this prime time-slot. Put Tuesday night's at 8.30 away in your weekly diary of TV shows to watch!
A cubic inch of human bone can bear the weight of five standard pickup trucks.

Good Luck with your fishing and stay safe on the water,

The TEAM at Tackle World Cranbourne & Mornington