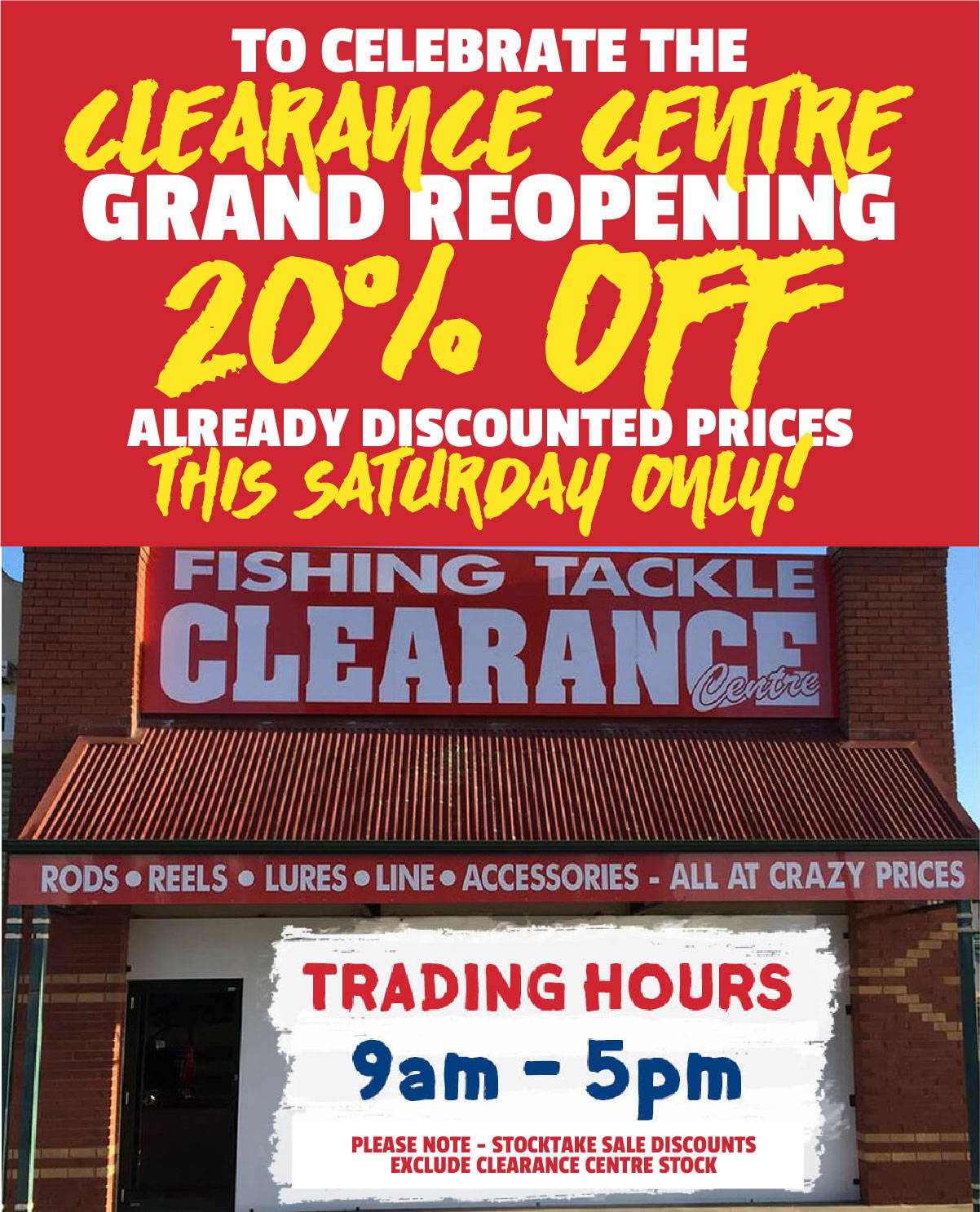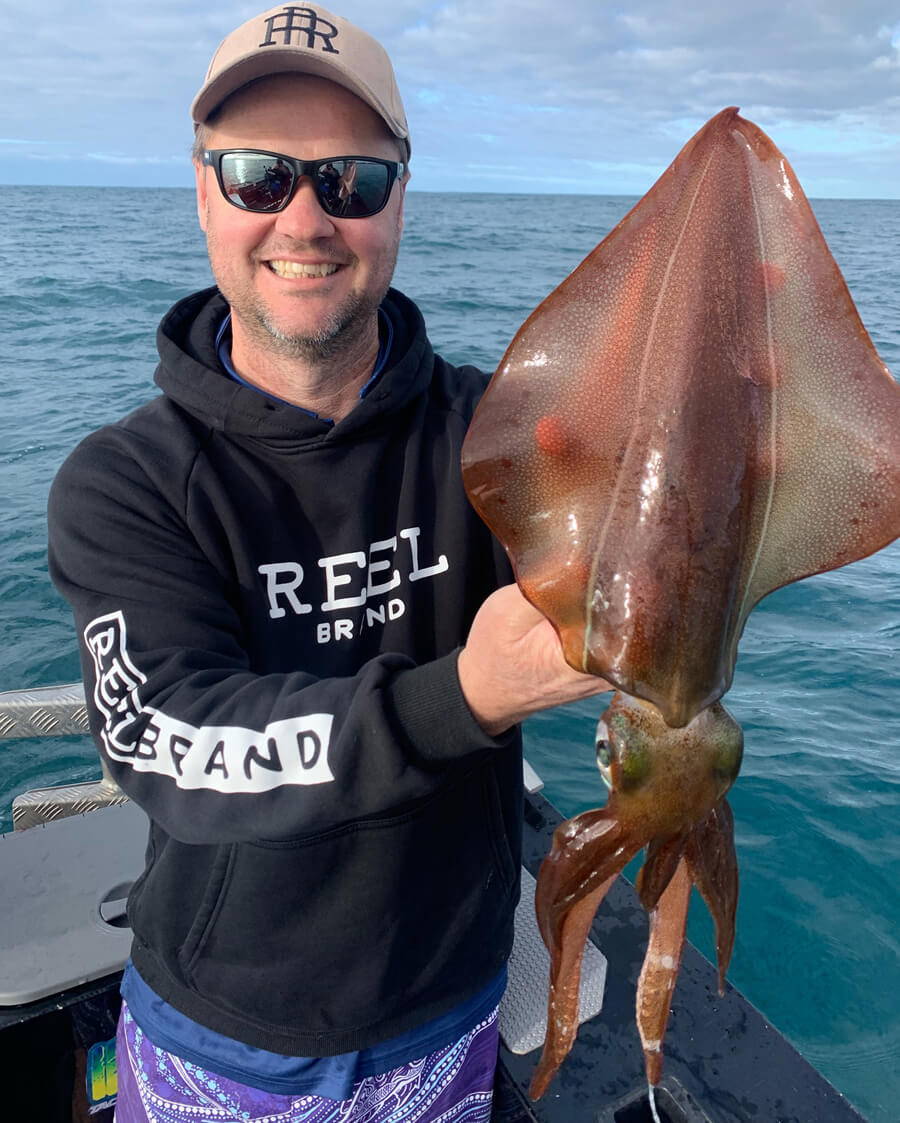 Paul, Tom Hughes and Chris Cassar fished out of Flinders on Friday morning and caught some thumping calamari. The best depth was 7 m and the best jigs were Odori in white.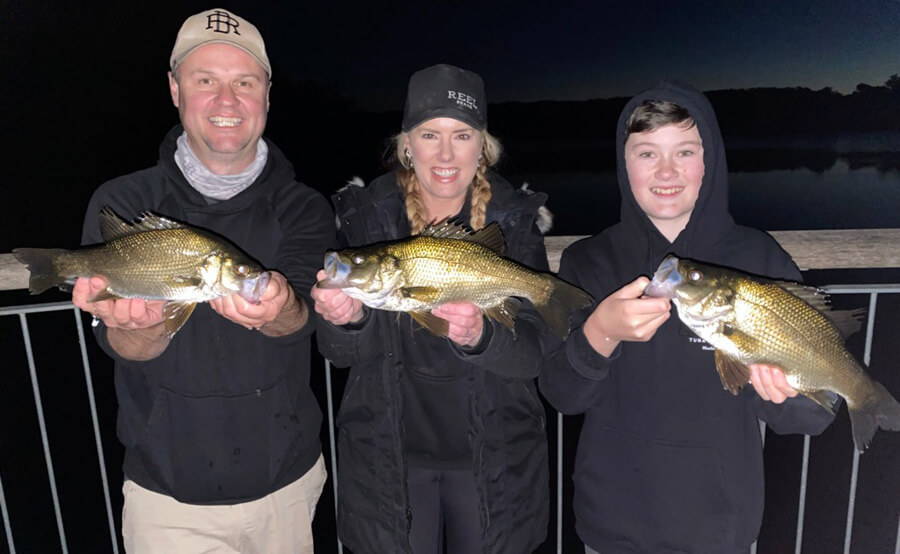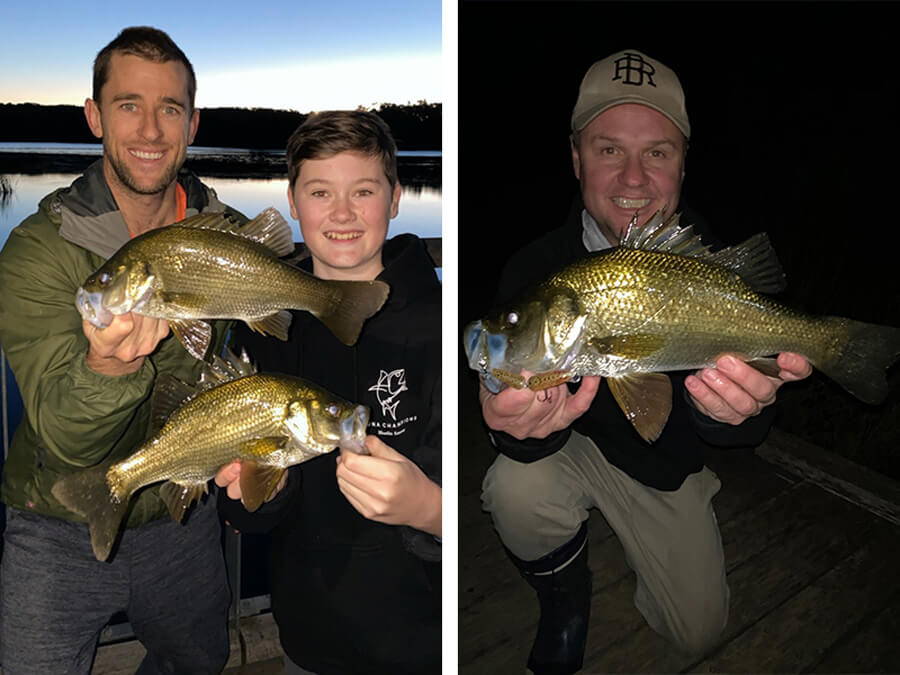 Paul, Cristy, Jet and Tom met up with staff member Brendon Cunningham at Devilbend Reservoir and had a cracking session on the estuary perch. Jet owned the night catching the most fish using a Rapala Jointed Minnow in brown trout pattern, however fish were also caught on Rapala skitter pops and Rapala Triple X-Raps. All fish were above minimum size with a number cracking the 40cm mark.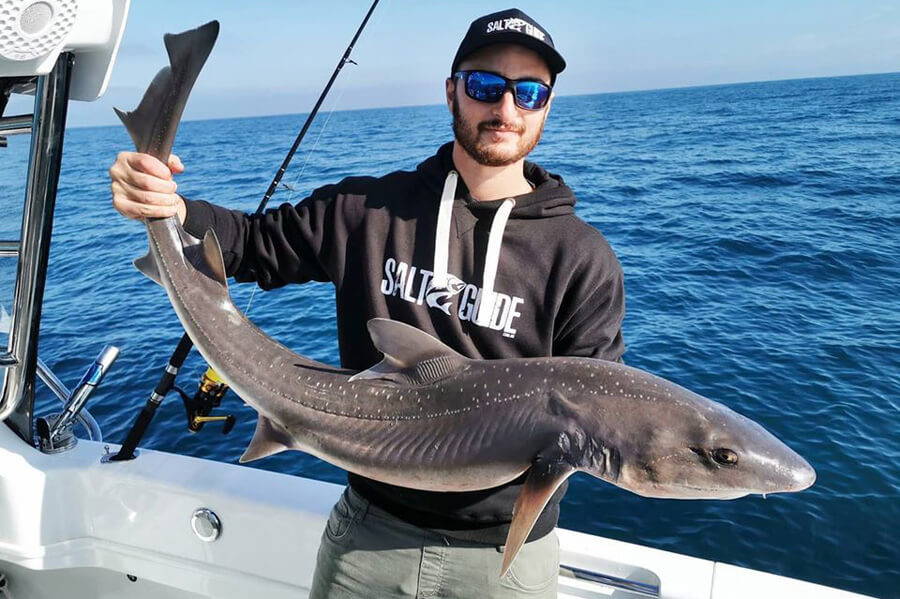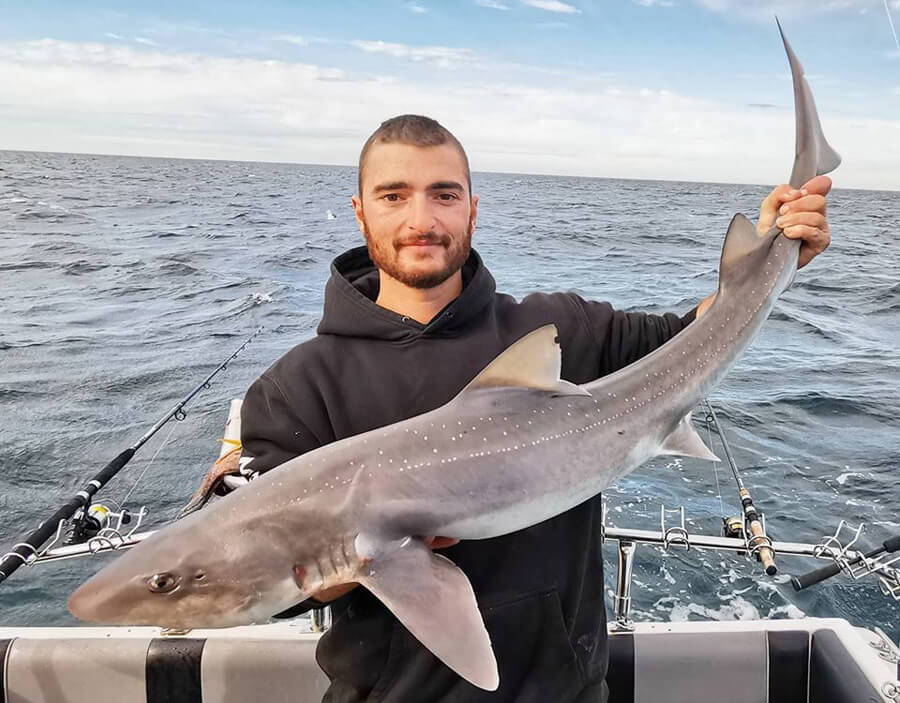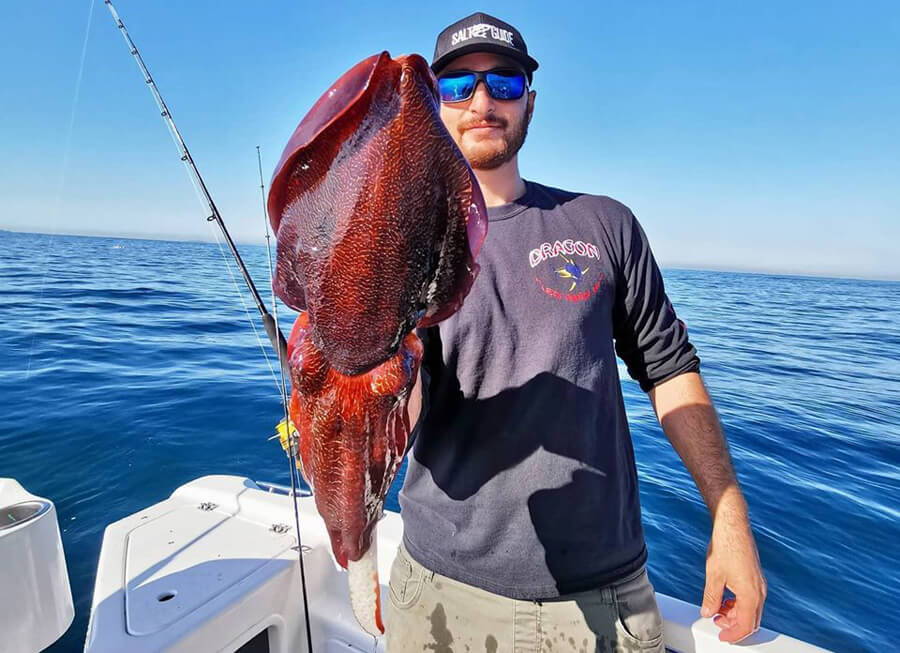 There's no shortage of gummies at the moment! Chris Cassar from Cassar Fishing Guides has been offshore chasing some good sized gummies using fresh baits caught in the same areas.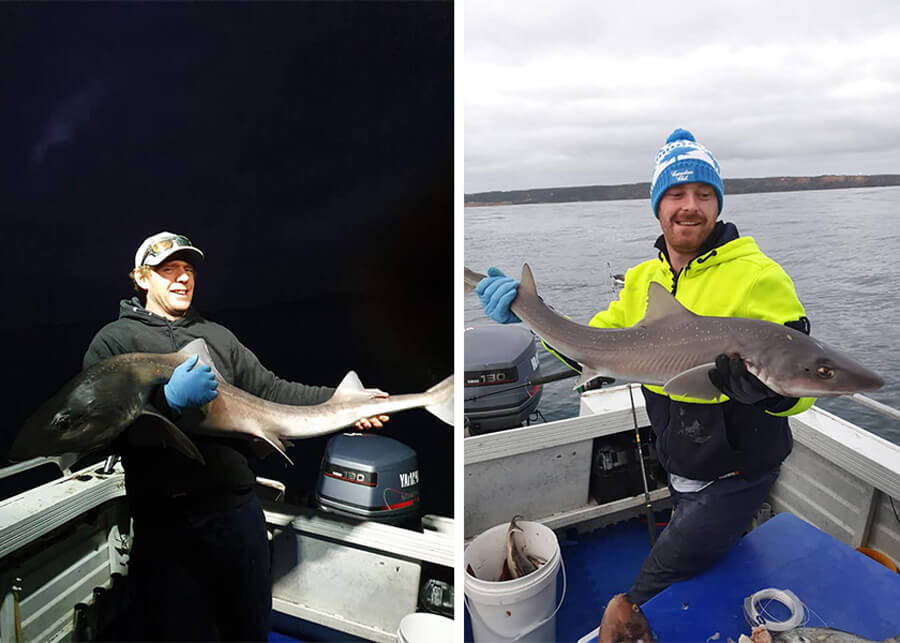 John Moore and Chris Chetland fished offshore from Flinders in 35 metres of water and caught some cracking gummies using squid for bait.
Paul McCormack fished Flinders and caught some nice squid in 10 metres of water.
Paul caught his 1.5m gummy from the kayak while fishing the Western Entrance.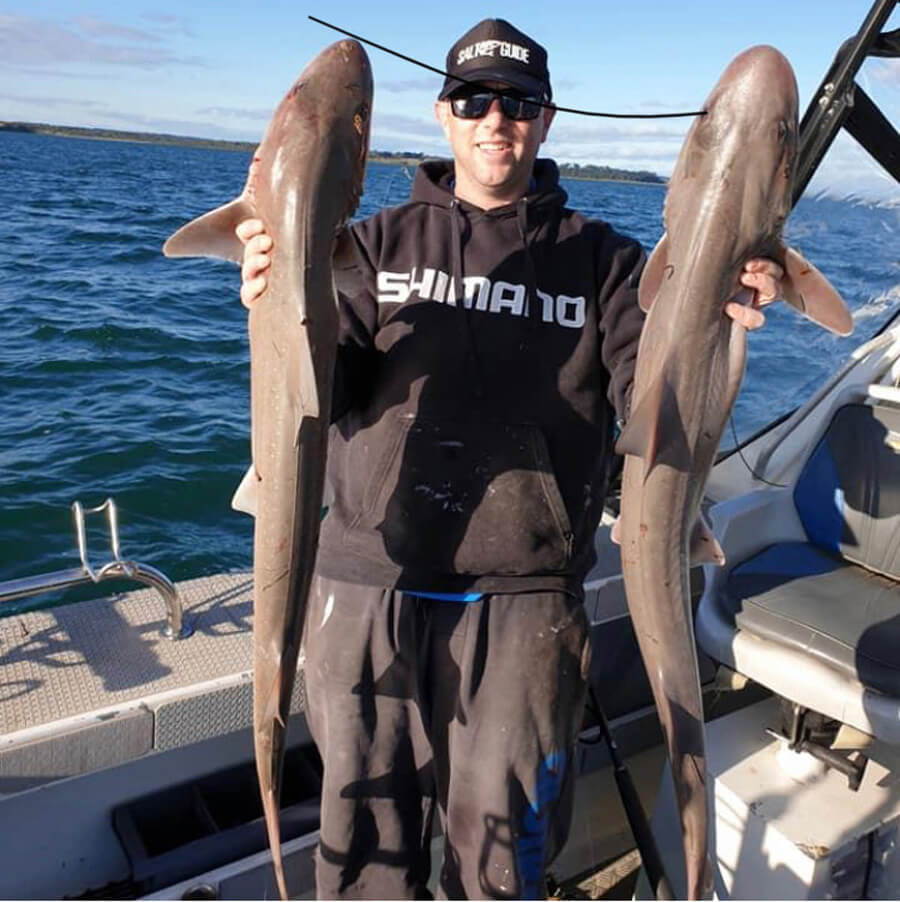 Brent and Luke caught a couple of rippers out from Stony Point using gernard and salmon for bait.
Tyler Methers with some nice squid caught fishing Tyabb Bank this week.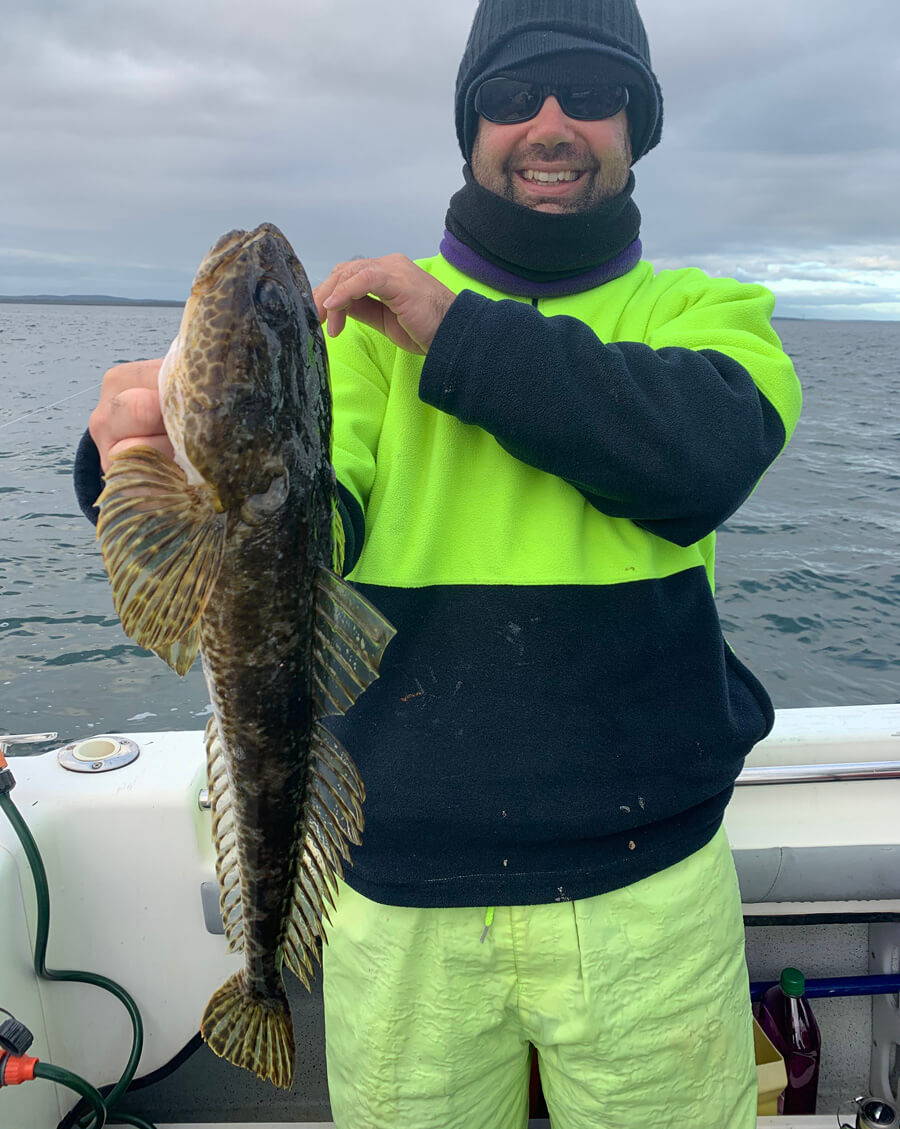 Andy Dimine caught this ripper rock flathead while fishing quail bank on Friday.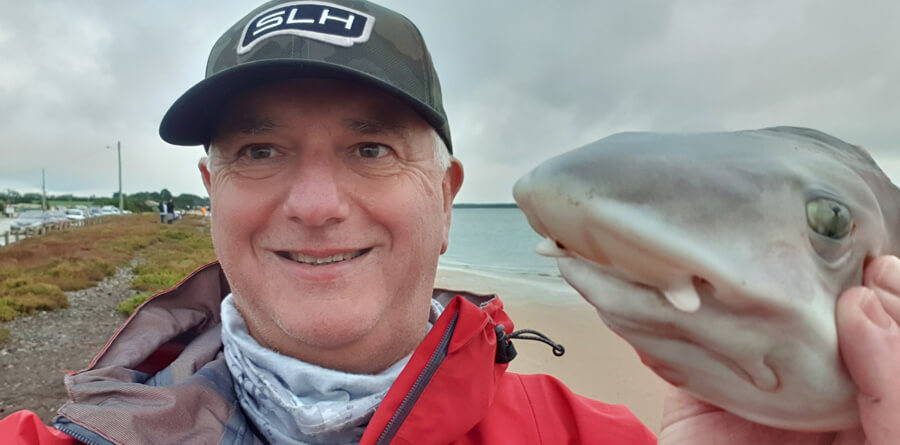 Peter Ritchie fished Lang Lang on the kayak after picking up some extra bait from the Mornington shop. Peter reports catching a number of small gummies with 1 keeper as well as rock cod and an elephant shark. The stand out baits were mantis shrimp and fresh squid.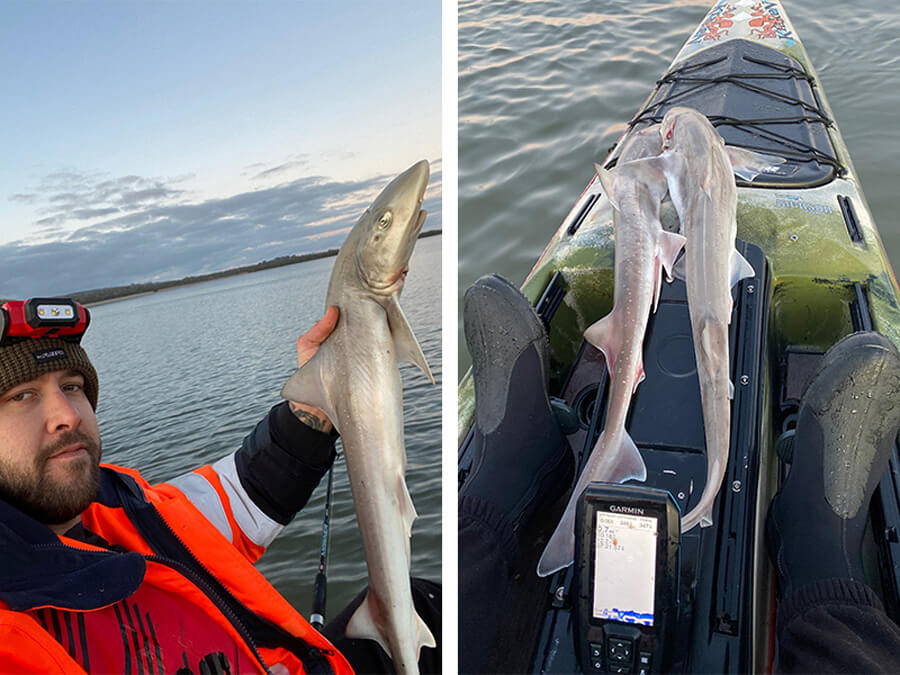 Robert English fished Grantville from the kayak on Monday morning and managed a couple of keepers for a feed.
EASTERN ENTRANCE OFFSHORE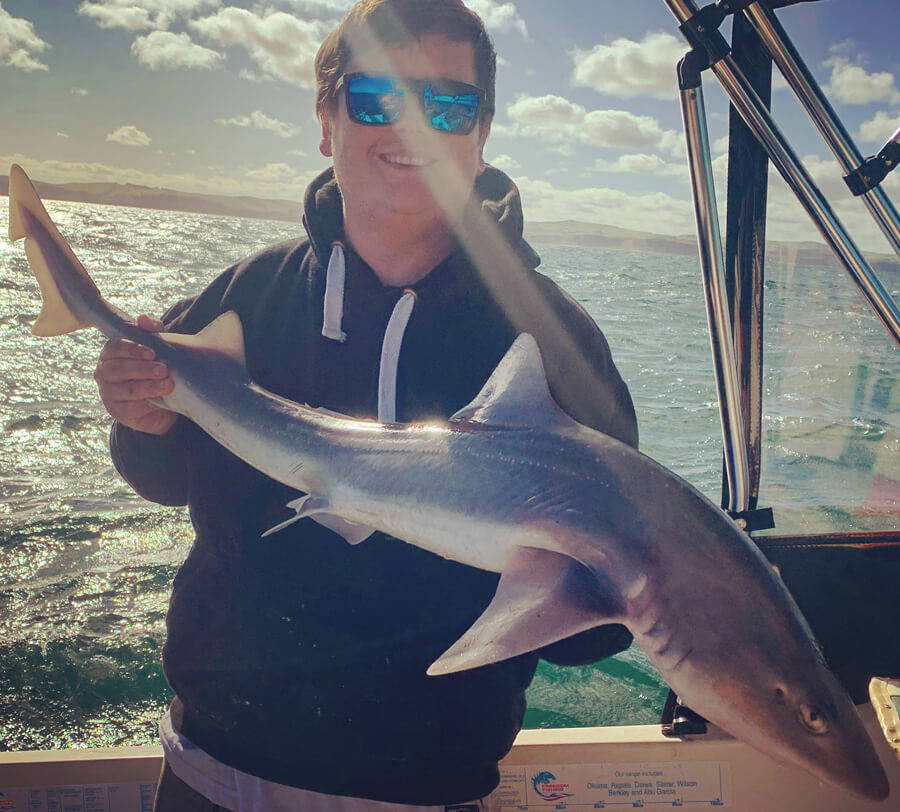 Chris Preston Caught a nice gummy fishing offshore from the Eastern Entrance.
Angus caught these nice flatties while fishing off the kayak using soft plastics.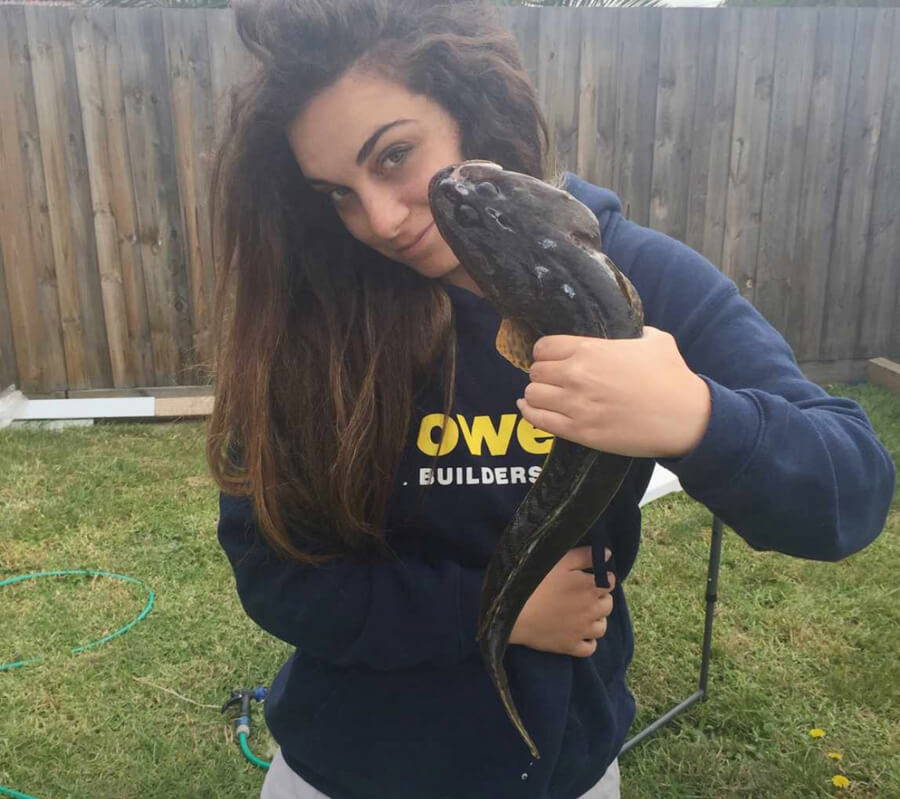 Sarah Charmand caught this cracking flathead while fishing at Rosebud.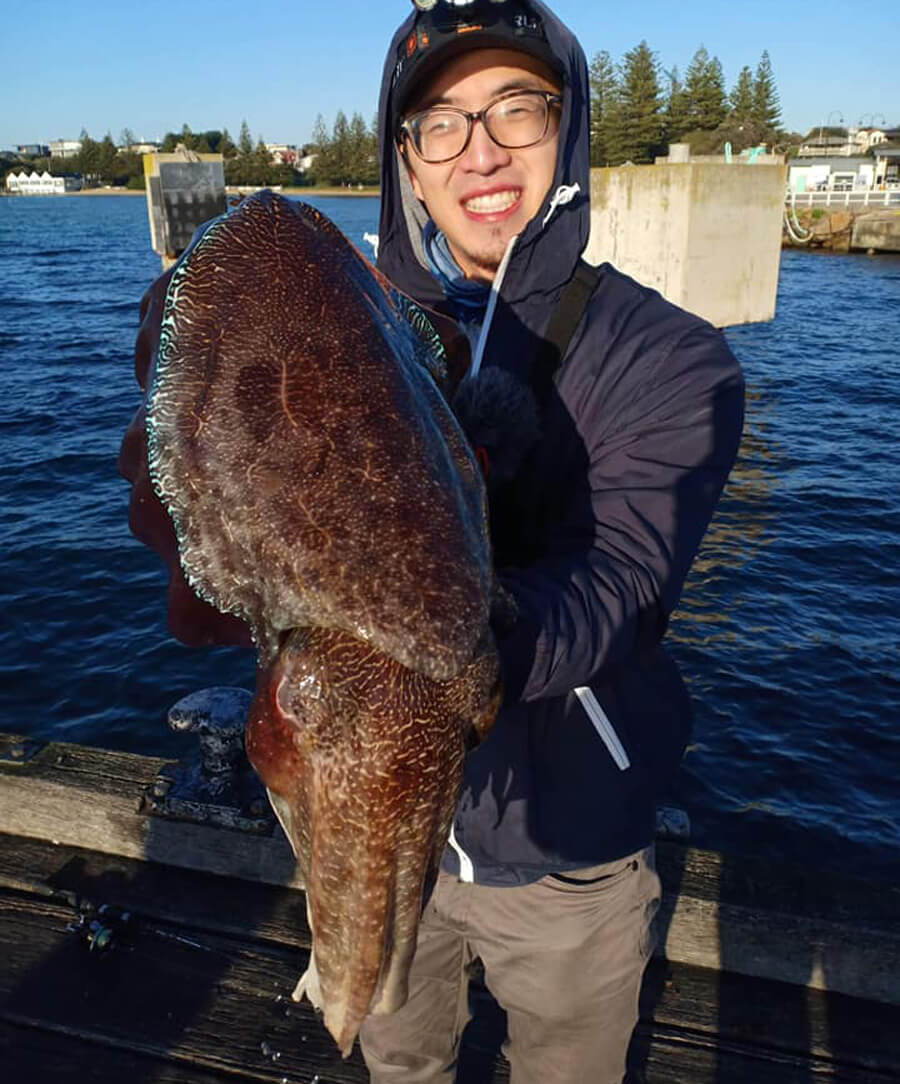 Josh Chao fished Sorrento pier and landed 3 giant cuttlefish with the one pictured the biggest at 4.2kg.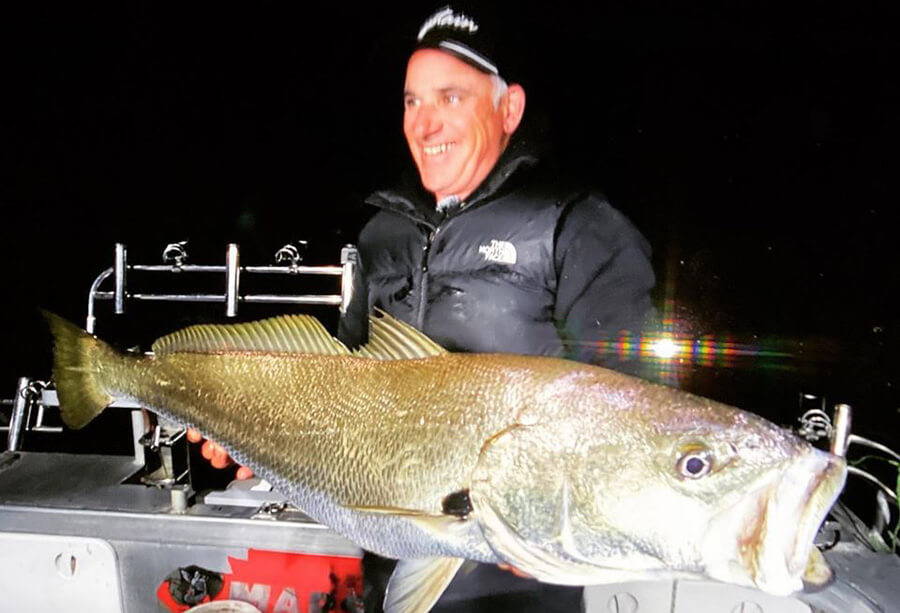 Matt Cini from Reel Time Fishing Charters hit the Glenelg River this week doing some recon prior to booking charters and caught a beautiful mulloway.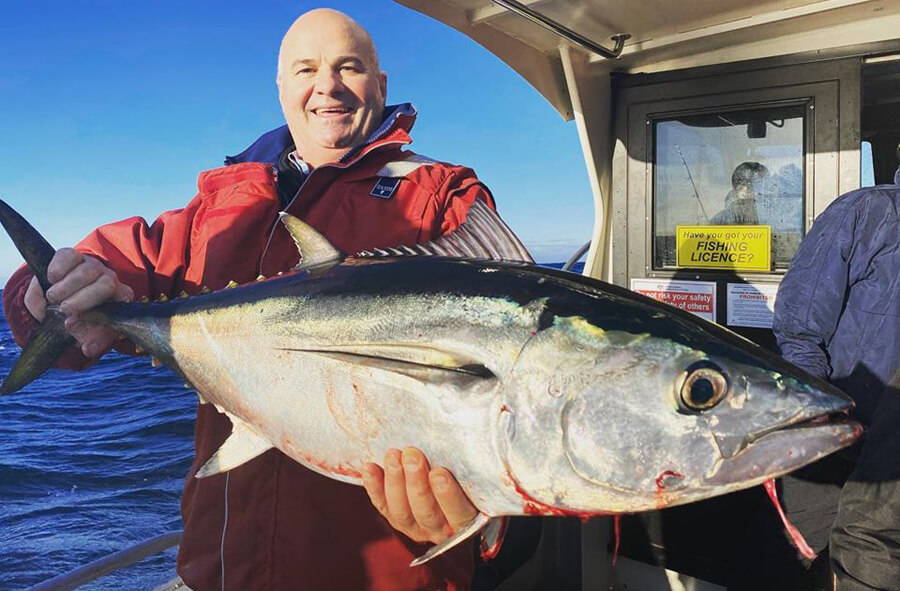 Matt Cini from Reel Time Fishing Charters had their first charter at Portland for the year and weren't disappointed with some fantastic school tuna caught for their customers.
Dan Hoey from Salty Dog Charters had Scott Gray and Colby Lesko on board to help Phil and Christian catch a barrel and by the looks of the photo they were successful.
Tony Moss took his kids (5 and 2) out for a fish at Barwon Heads and they had a ball catching tommy rough and sand whiting.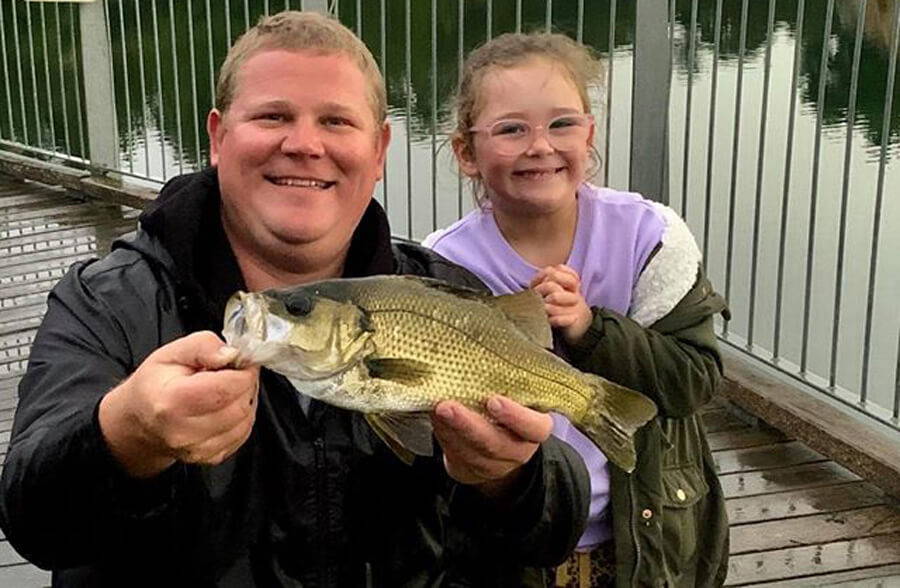 Bernard Abrams fished Devilbend at dusk and managed 10 nice EP's in under 30 minutes using subsurface lures twitched on the surface. Looks like these fish are on the feed at the moment!
Staff member David Kramer fished the Goulburn River earlier this week catching some nice brown trout using Jackson Trout Tune lures.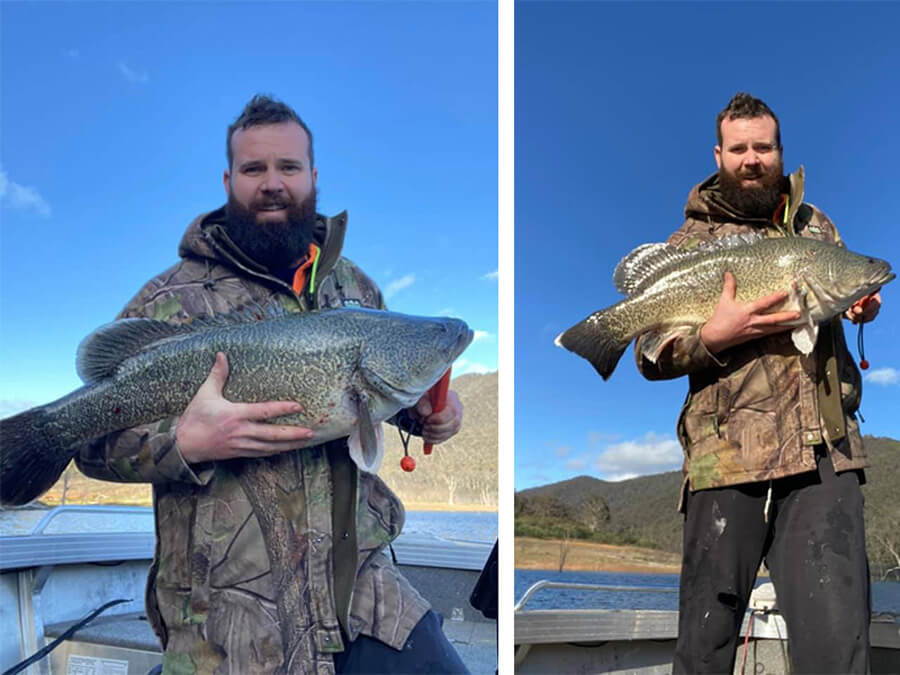 Nathan Mcdonald fished Lake Eildon this week and managed 2 nice Murray cod at 82cm and 79cm.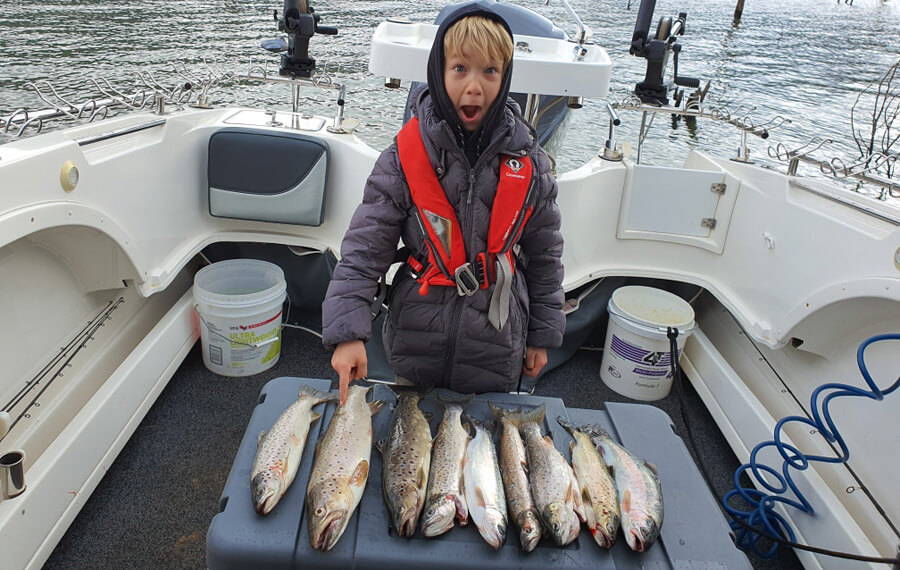 Spencer Sloan caught some cracking trout fishing with his dad and poppy on Saturday. This cooler weather has definitely turned the trout on in the impoundments.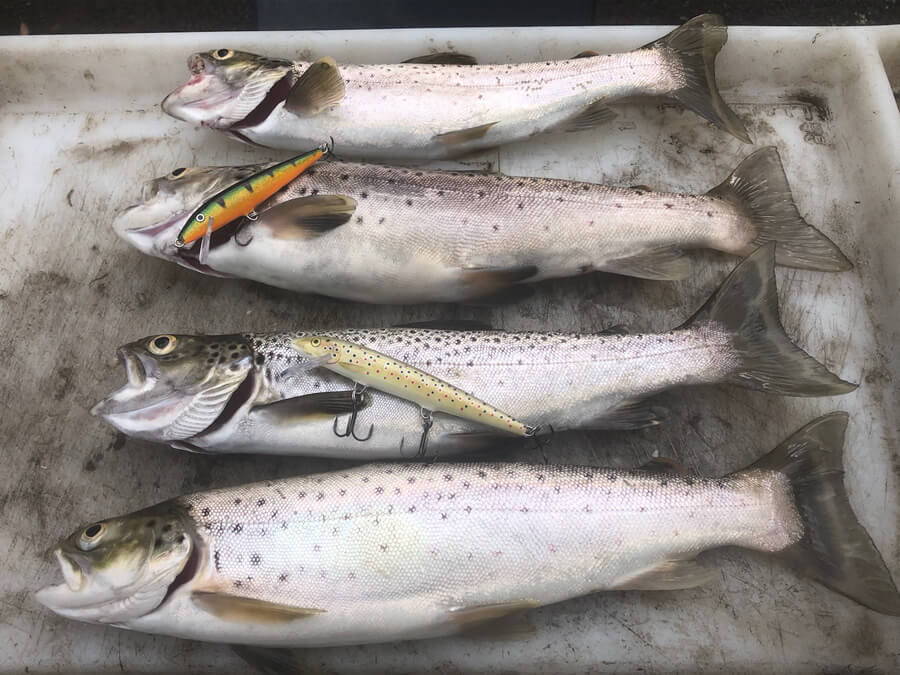 Al Tarr and Darren Smith fished Blue Rock Lake and caught some nice browns on Rapala lures.
Andrew Ketelaar fished Blue Rock Lake and managed some nice bass using vibes around the structure.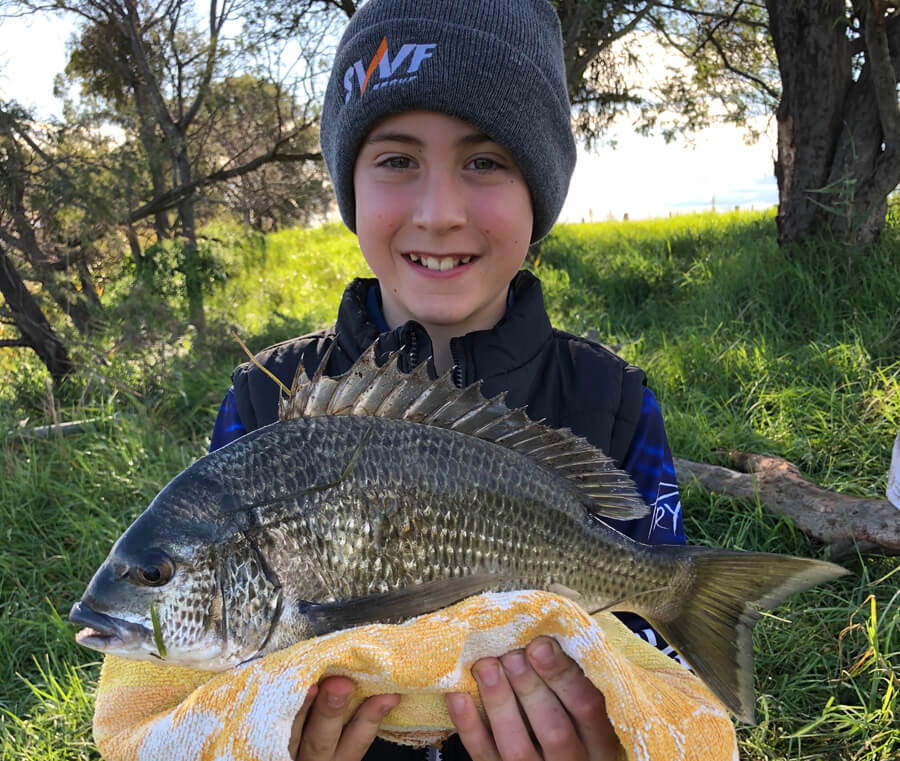 Max Johnston fished with his pop and caught this ripper bream on fresh shrimp measuring 35cm while fishing the Mitchell River at Bairnsdale.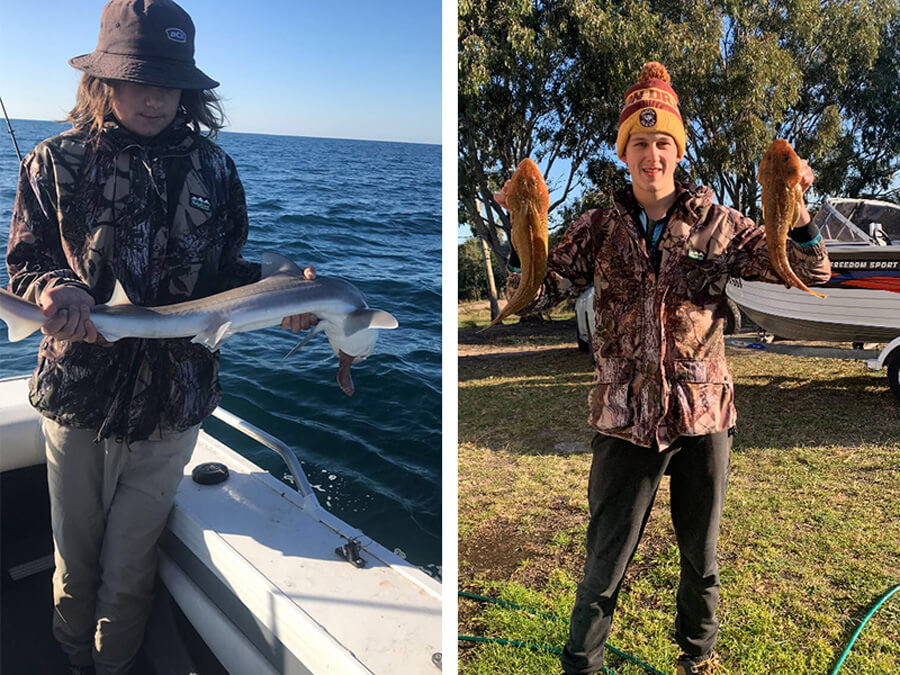 Ducky and Cooper fished offshore from Mcloughlins Beach and caught some fantastic flathead and a gummy shark.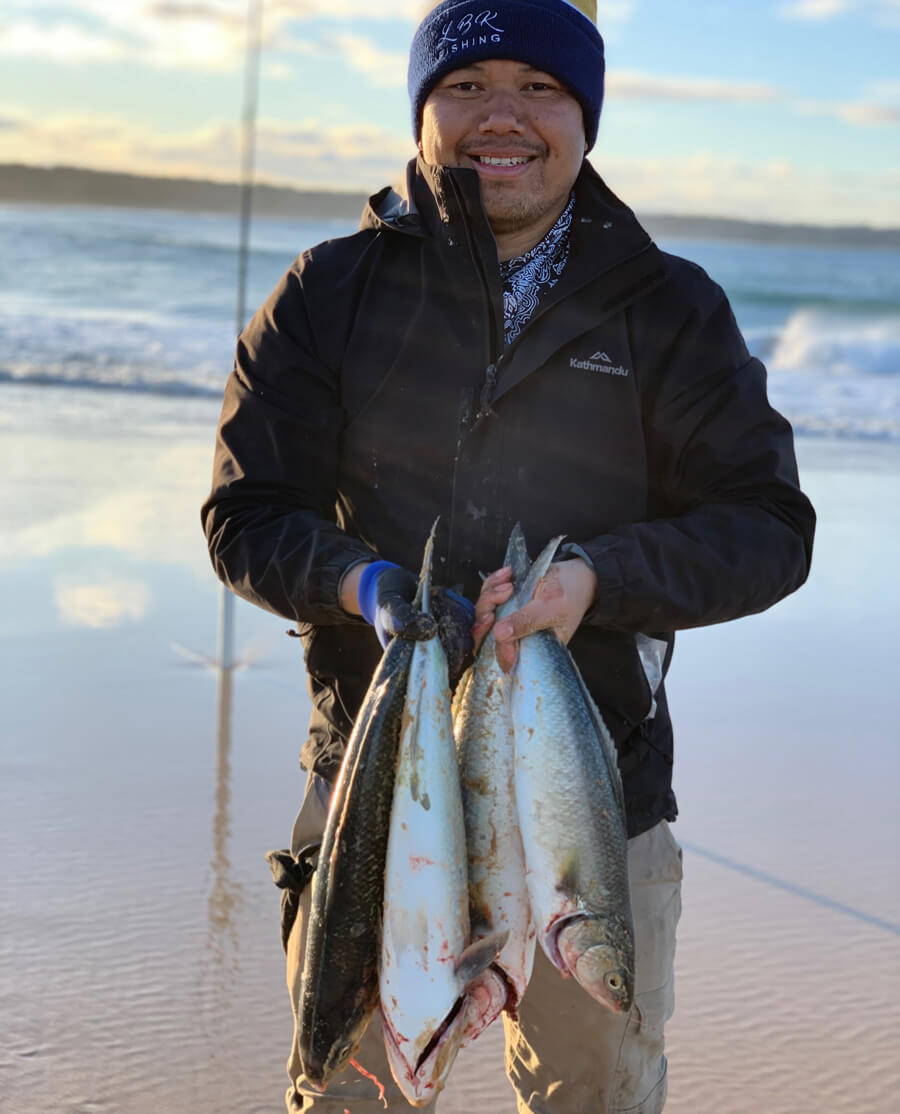 Heng caught some cracker salmon while fishing Tomakin Beach in NSW using fresh mullet for bait.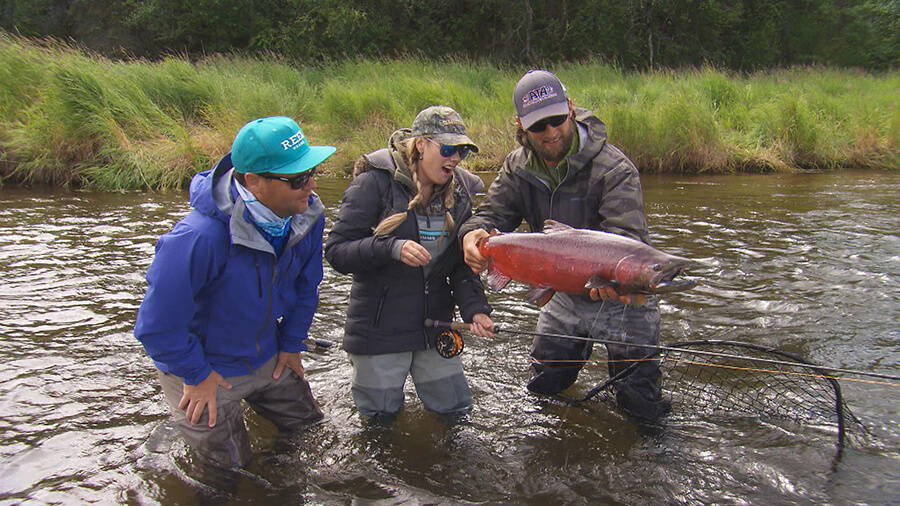 TALKING FISHING - C31 - TUESDAYS at 8.30pm
Catch "Talking Fishing" on Melbourne's C31 TV (CH44) at 8.30pm each Tuesday night. Staff members David Kramer and Adam Ring together with Steve "Trelly" Threlfull host Australia's only "Live to Air" fishing television program at this prime time-slot. Put Tuesday night's at 8.30 away in your weekly diary of TV shows to watch!
Kangaroos can't fart.

Good Luck with your fishing and stay safe on the water,

The TEAM at Tackle World Cranbourne & Mornington