COVID – 19 RESTRICTIONS
Tackle World Cranbourne and Mornington will be closed for seven days due to Victoria's lockdown.
Our online store at www.ifish.com.au is still open for all your fishing needs.
We look forward to seeing our valued customers back in store when we re open on Friday 4th June.
In the meantime, please enjoy our fishing report.
LDavid Milne caught some nice whiting using squid and mussels for bait fishing near ankerton jetty in 8 feet of water.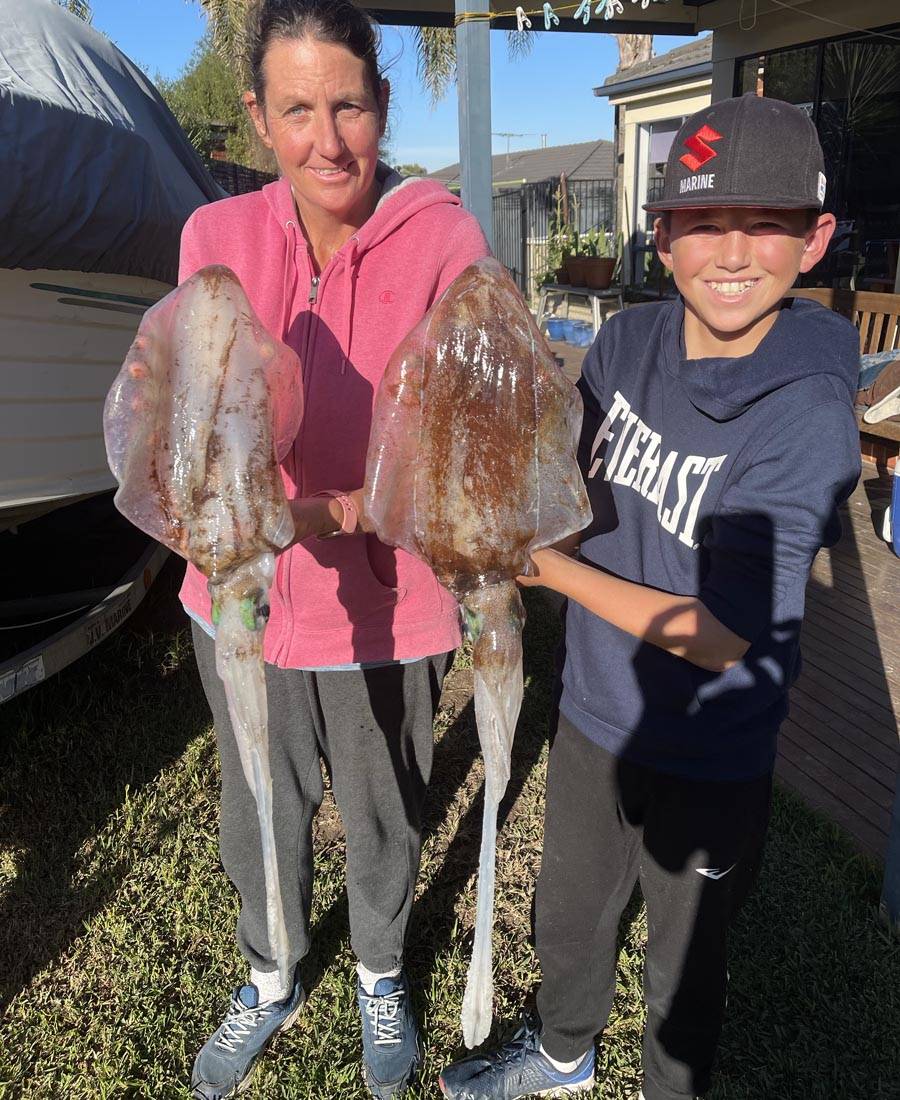 The Methers family caught some solid squid on Sunday fishing Tyabb Bank using baited jigs with silver whiting.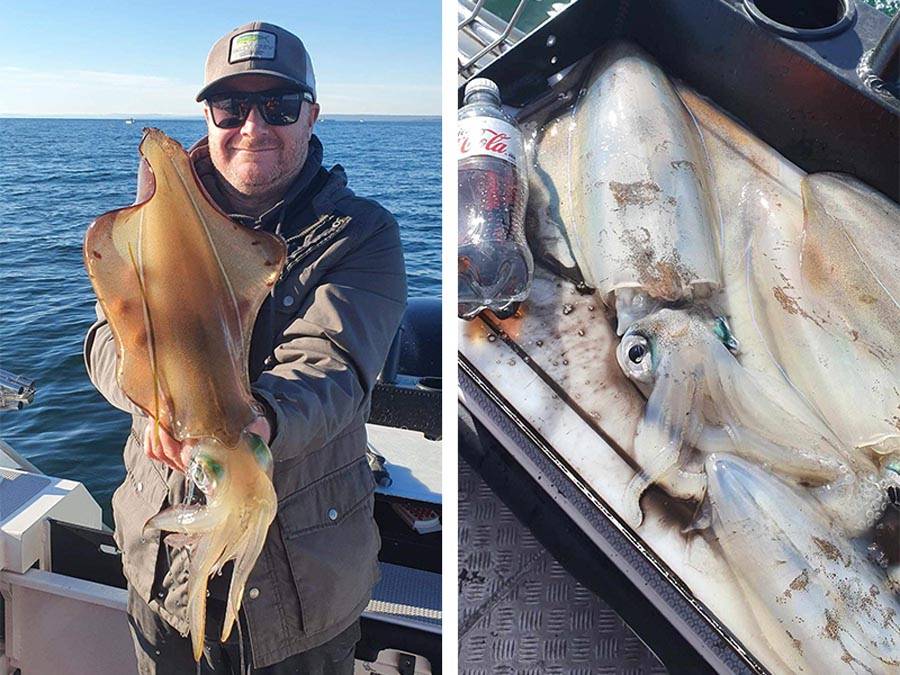 Dave caught some ripper squid fishing Tyabb Bank over the weekend.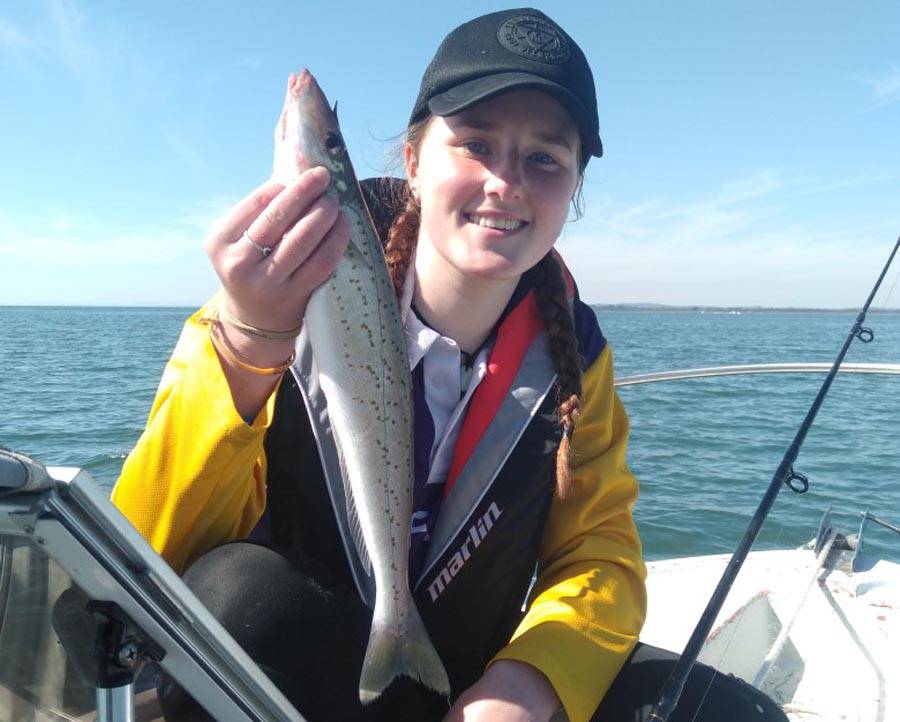 Jade Yeomans fished with her Grandpa Bob and father Gerry and caught her first ever whiting of 44cm, well done Jade.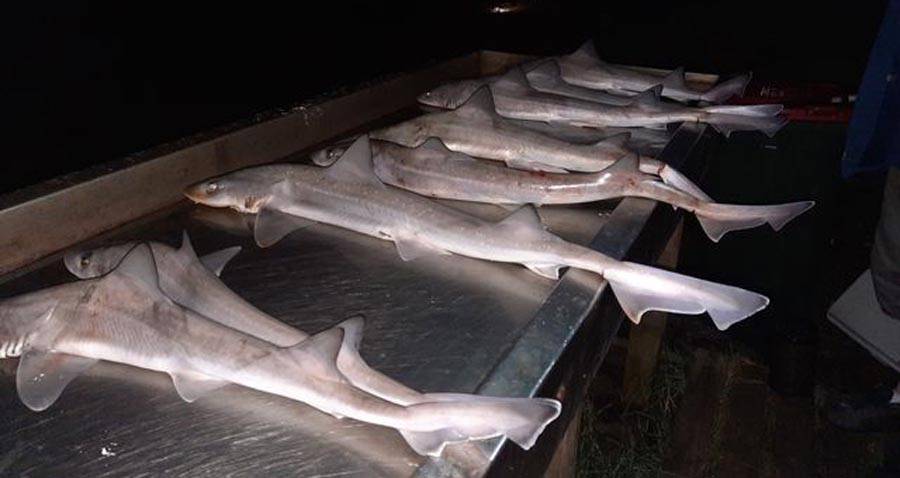 Damien Ikin, Ron Lau and 6 others hit Lang Lang on their kayaks last week and had a ripper session catching some nice gummy sharks.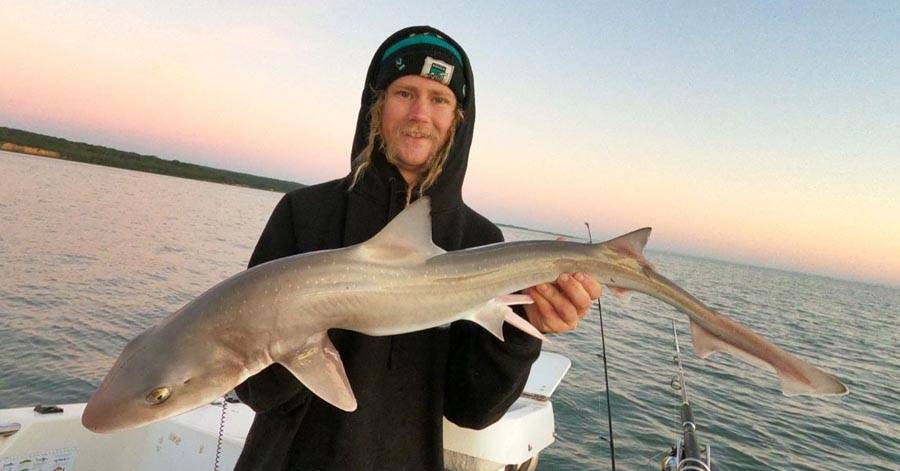 Tyler Hotchkin caught this nice gummy using whiting fillets for bait while fishing Spit Point on Sunday morning.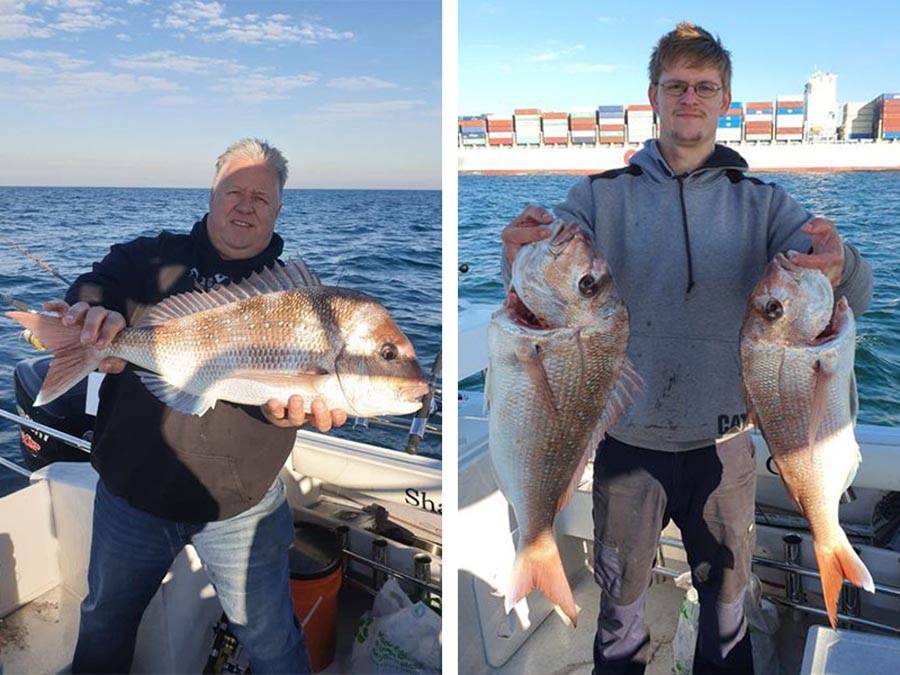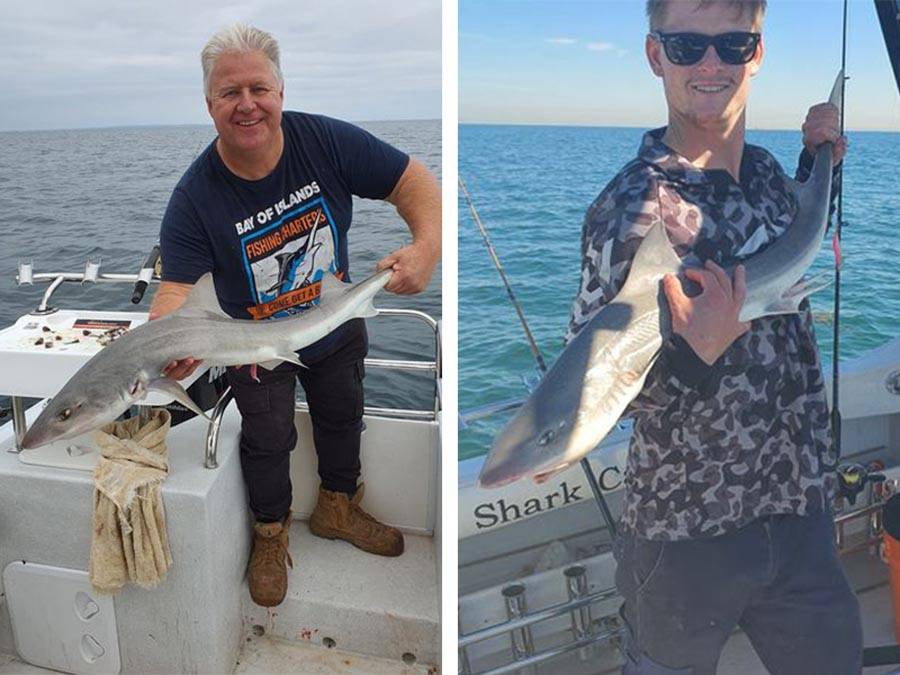 Adam Vosilaitis and Andrew Leenaerts caught some ripper snapper to 5kg and a couple of nice gummies fishing in 22 metres out from Mornington. The hot bite hit 1 hour before tide change and fresh calamari heads and silver whiting did the damage.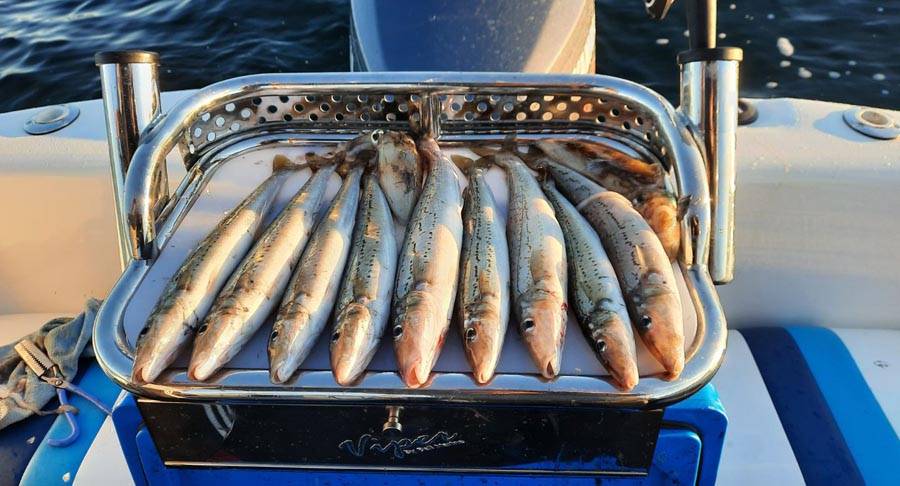 Peter caught some nice whiting fising Rosebud in 6 metres using squid for bait. Peter reports an arvo bite with them coming on around 4pm.
Max McIntosh caught this ripper 70cm flathead fishing from the Rosebud pier on Saturday.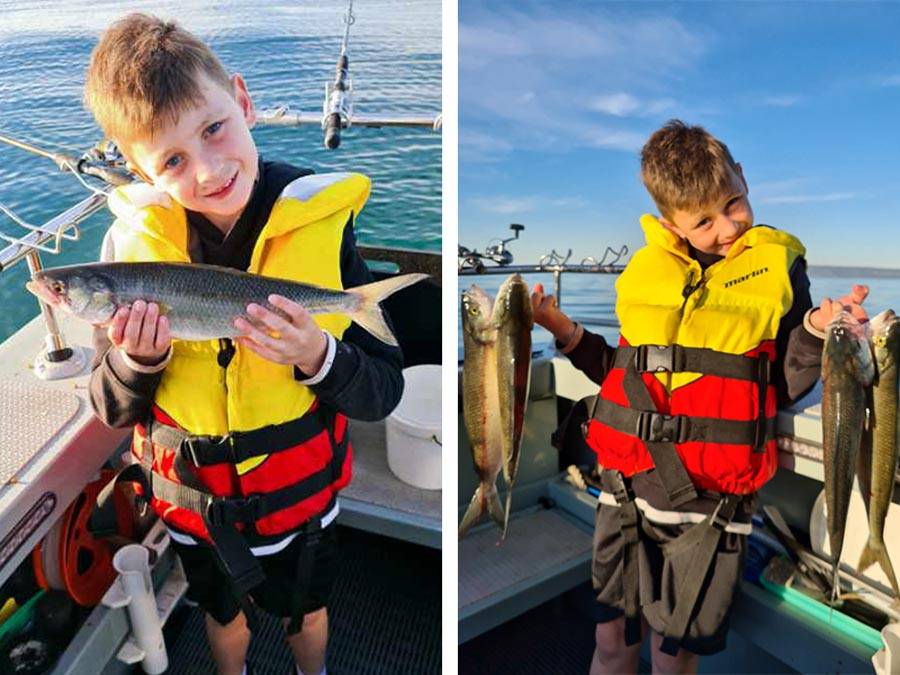 Ollie fished with his dad Steve Witchell out from Blairgowrie and had a ball on some nice salmon.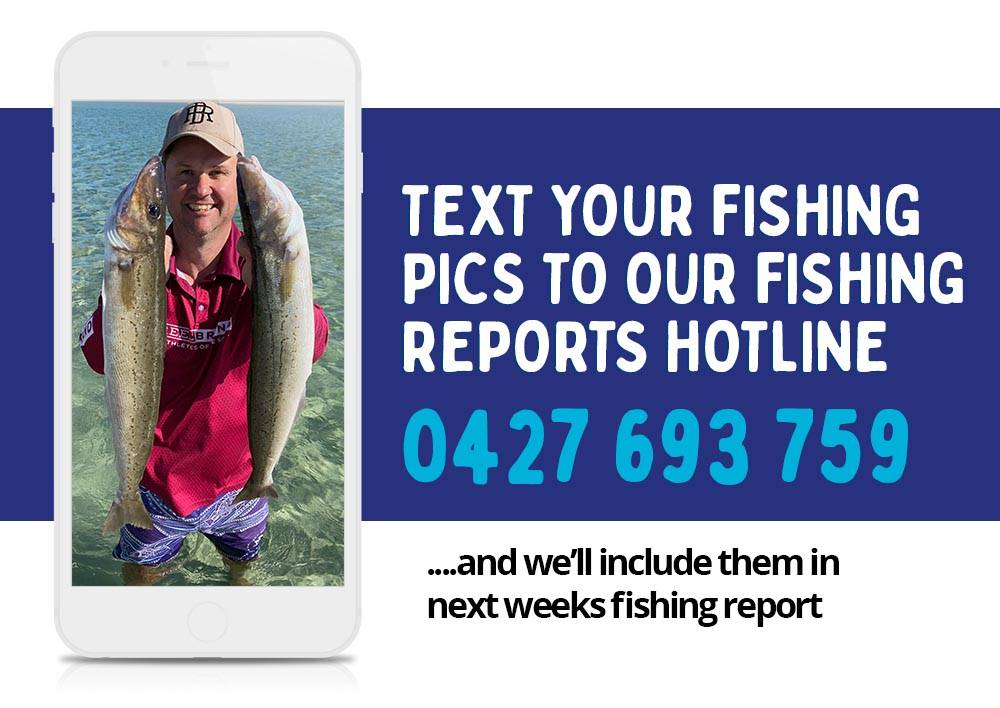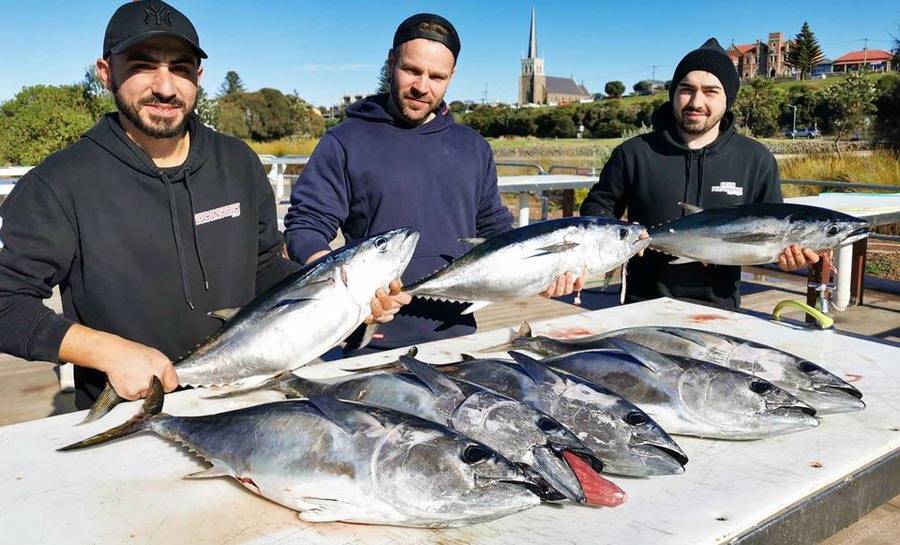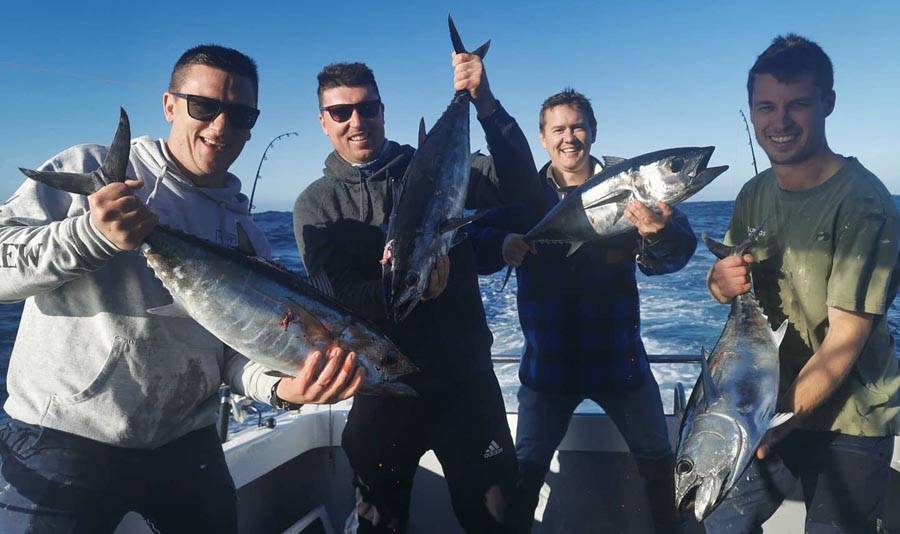 Chris Cassar from Cassar Fishing Charters hit the school tuna off Portland this week and helped his customers bag out in no time finished their session with some epic catch and release action.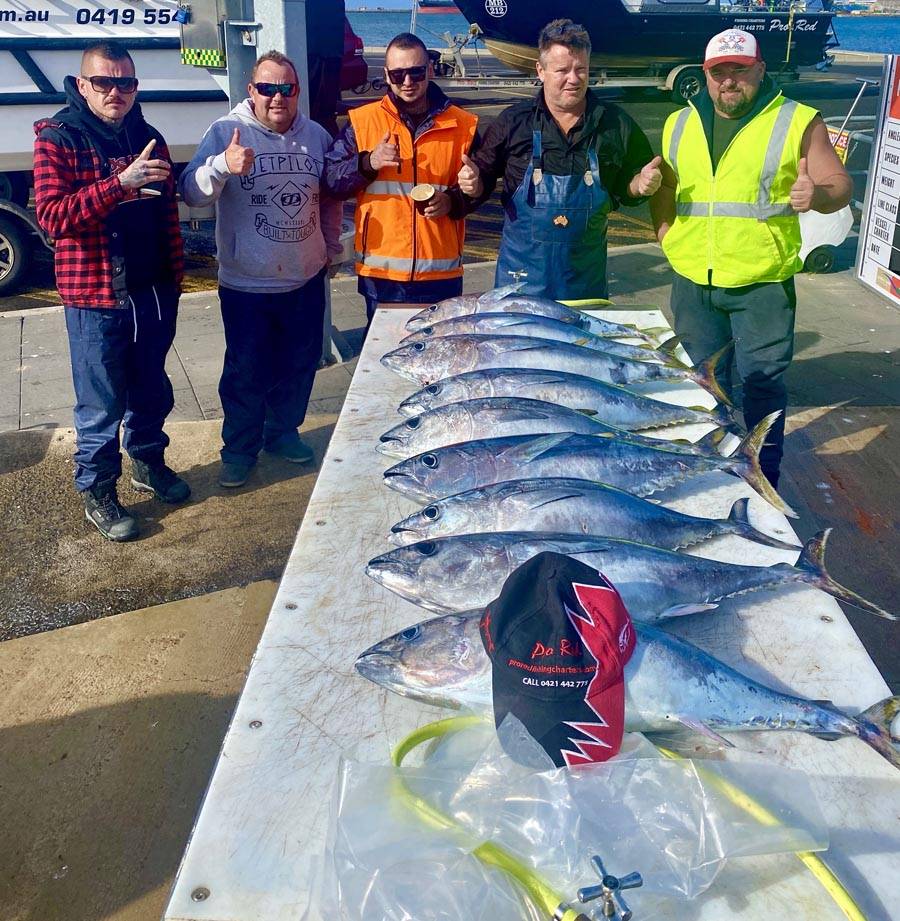 Jayson from Pro Red Fishing Charters had Phil and the lads on board for a ripper session on the tuna out from Portland.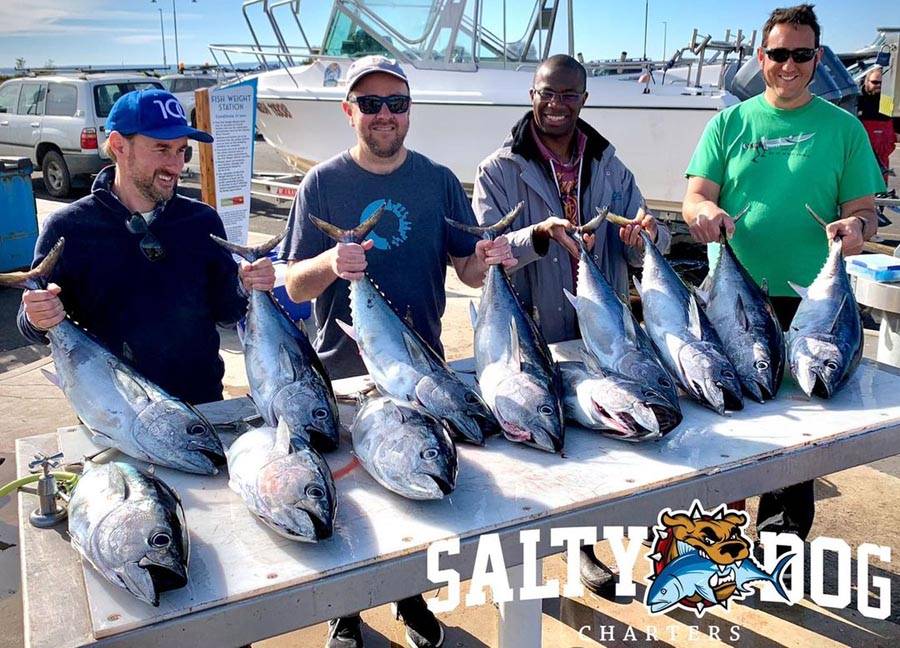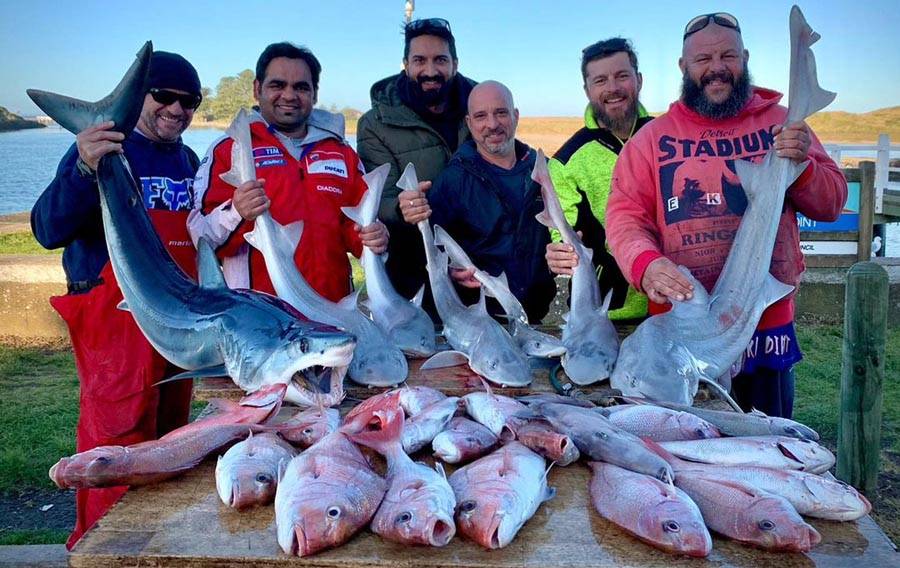 Dan Hoey from Salty Dog Fishing Charters had Andrew's crew on board on Sunday and they were all smiles with a quick bag out on beautiful tuna. Dan also had another trip this week fishing out deep where they caught some fantastic snapper, gummies and a nice mako shark.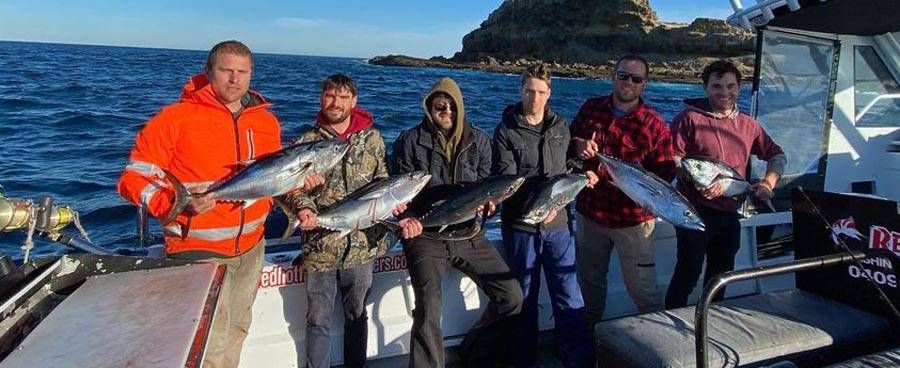 Simon Rinaldi from Red Hot Fishing Charters got stuck into the tuna out from Portland this week with plenty landed by his customers.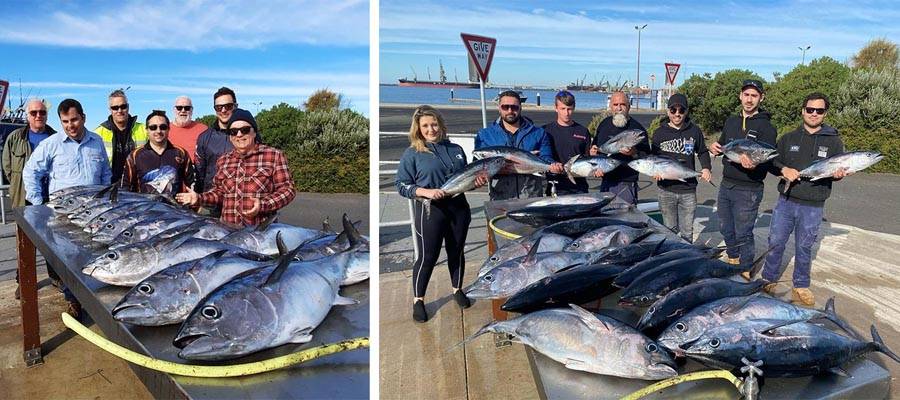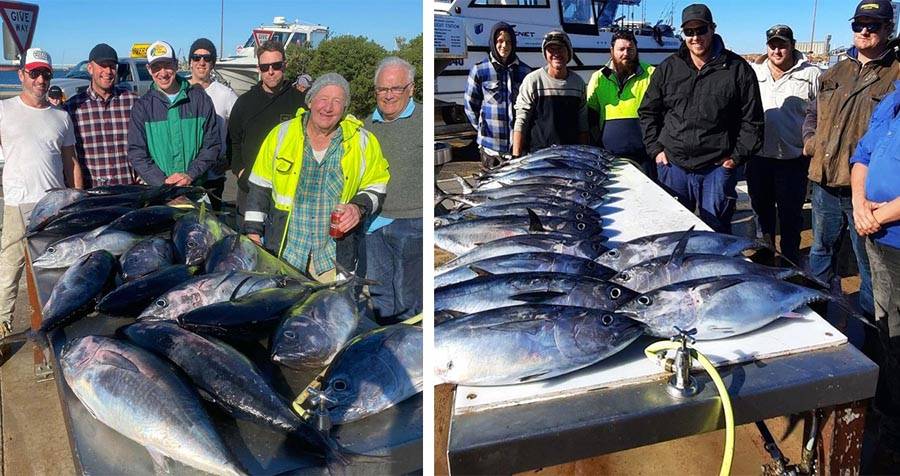 Matt Cini from Reel Time Fishing Charters had a ripper week on the tuna out from Portland with fantastic numbers of fish caught.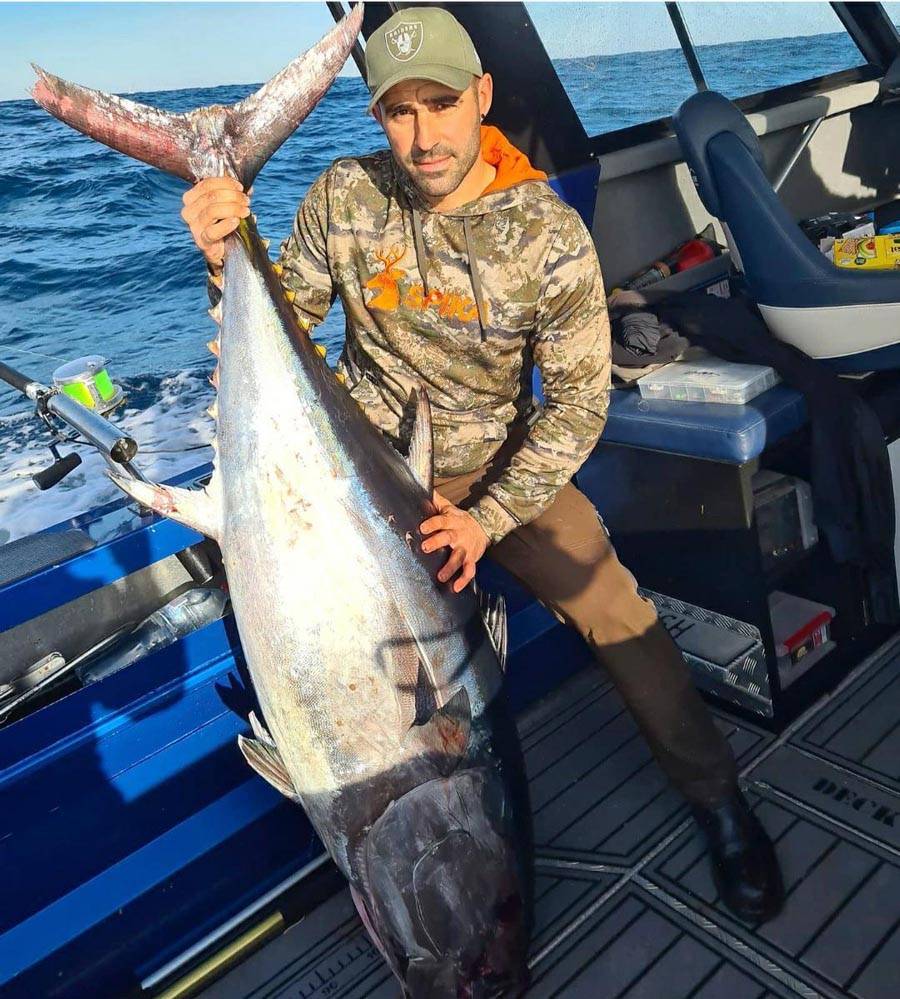 James Markulis with a solid barrel caught out from Apollo Bay on the weekend. Apollo Bay seems to be the go-to for barrels at the moment.
Chris Cassar From Cassar Fishing Charters has done well on the barrel tuna out from Apollo Bay this week helping James catch his first barrel.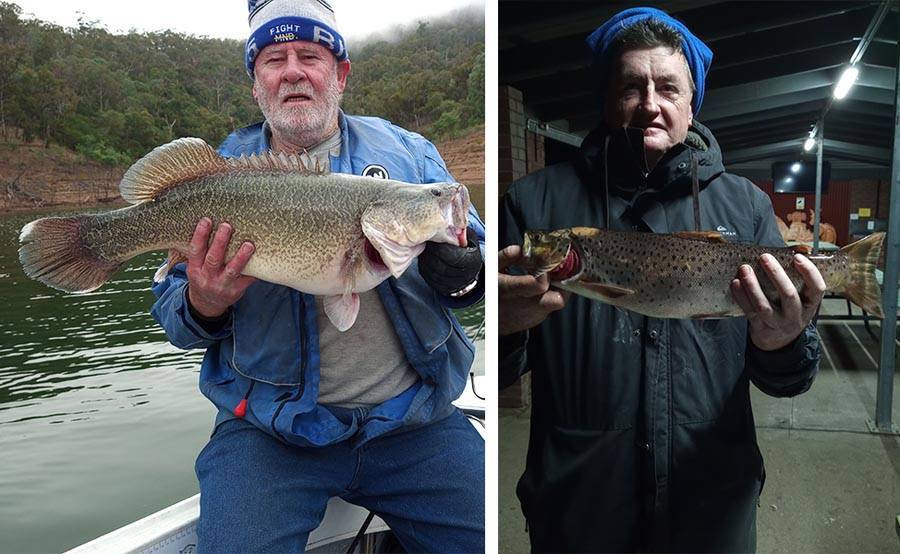 The Westernport Angling Club had the Eildon round of the Champion Series Competition over the weekend in some fantastic conditions (albeit a little cold and foggy).
The largest cod (60cm) was caught and released by Don Newman caught on the troll on a "Tree Frog" Stump Jumper. Don's largest cod for the weekend was a 69cm cod caught outside competition hours.
The largest trout caught was a 1.68kg brown caught by Sam Rowe using worms in the Pondage.
Well done to all 18 members who attended and thanks for sharing the results.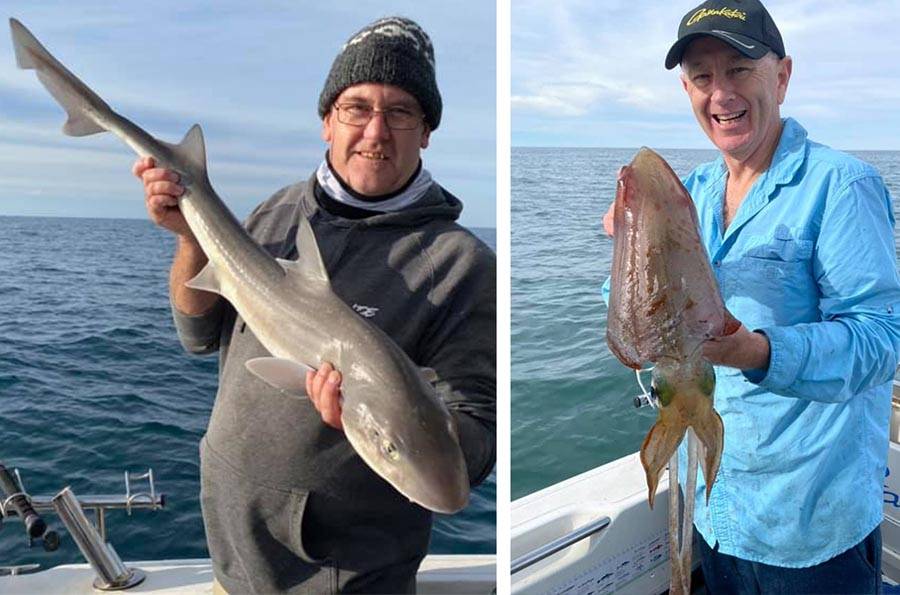 Staff member Scott Harper and good customer Peter Ferguson headed to Port Welshpool on Monday. Together they caught 4 gummies, 35 flathead and 14 squid between them making for a ripper session.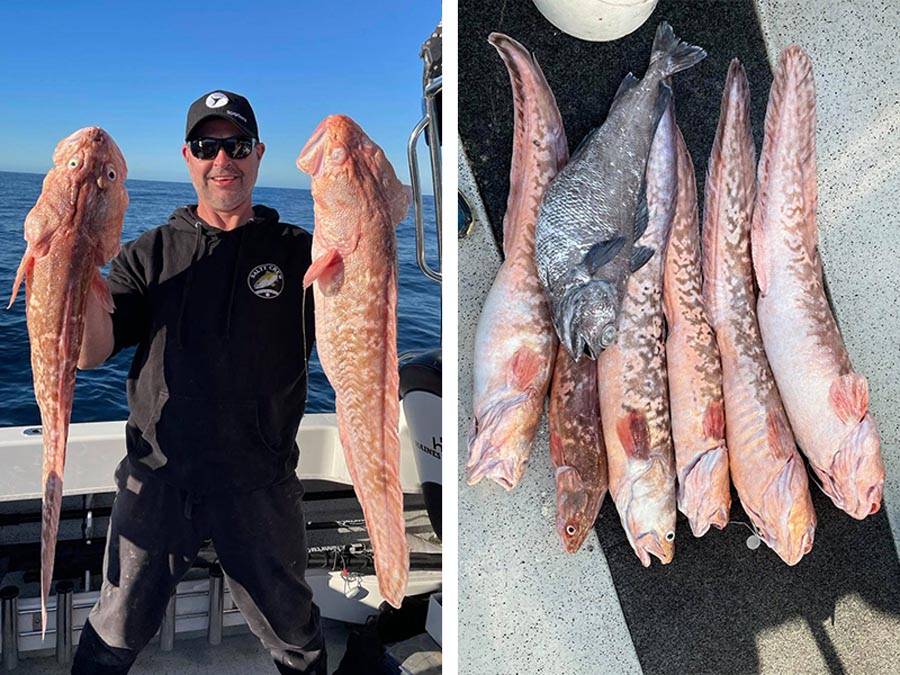 Staff member Harley Scott and Daniel Curmi fished out from Lake Entrance on Friday and Saturday. The guys didnt manage any swords however had a ball catching some beautiful ling from around 600 metres. If you want some tips and help gearing up to chase some tasty deep water fish pop into Cranbourne to see Harley.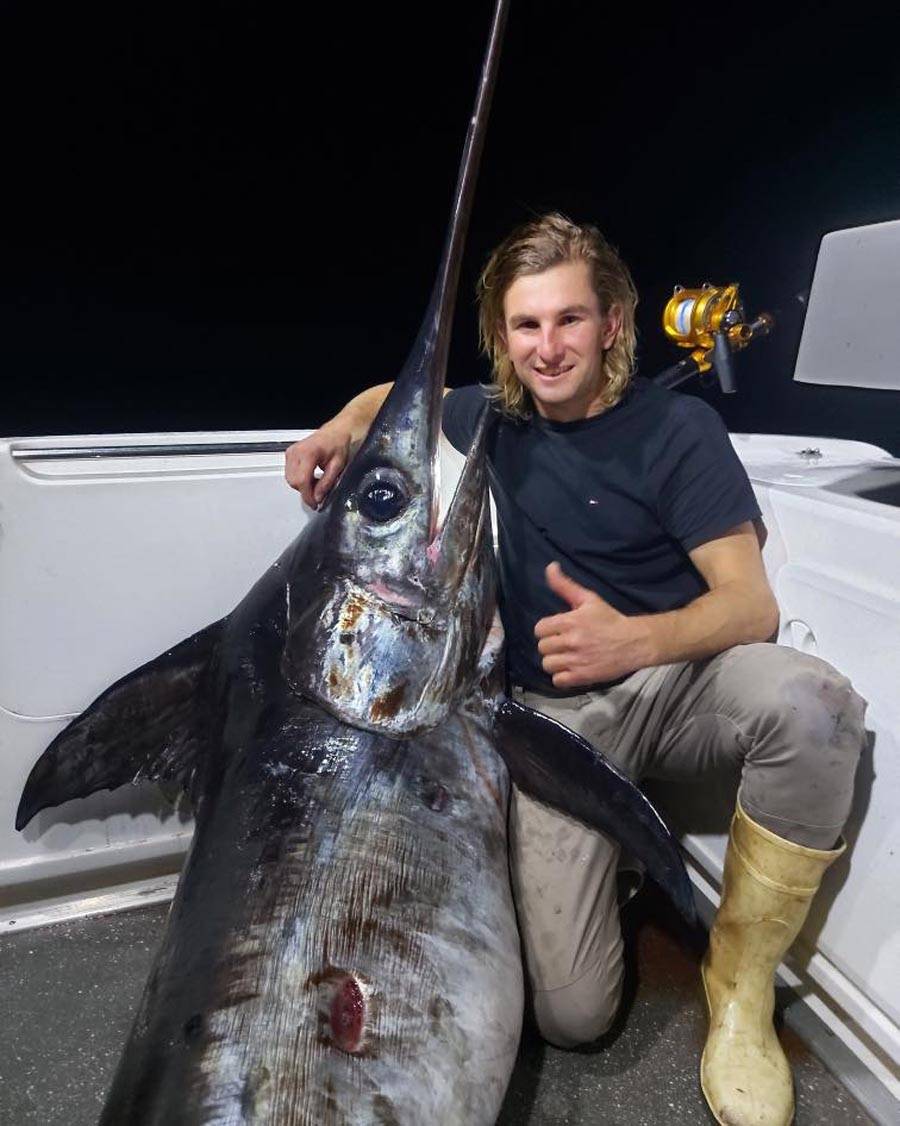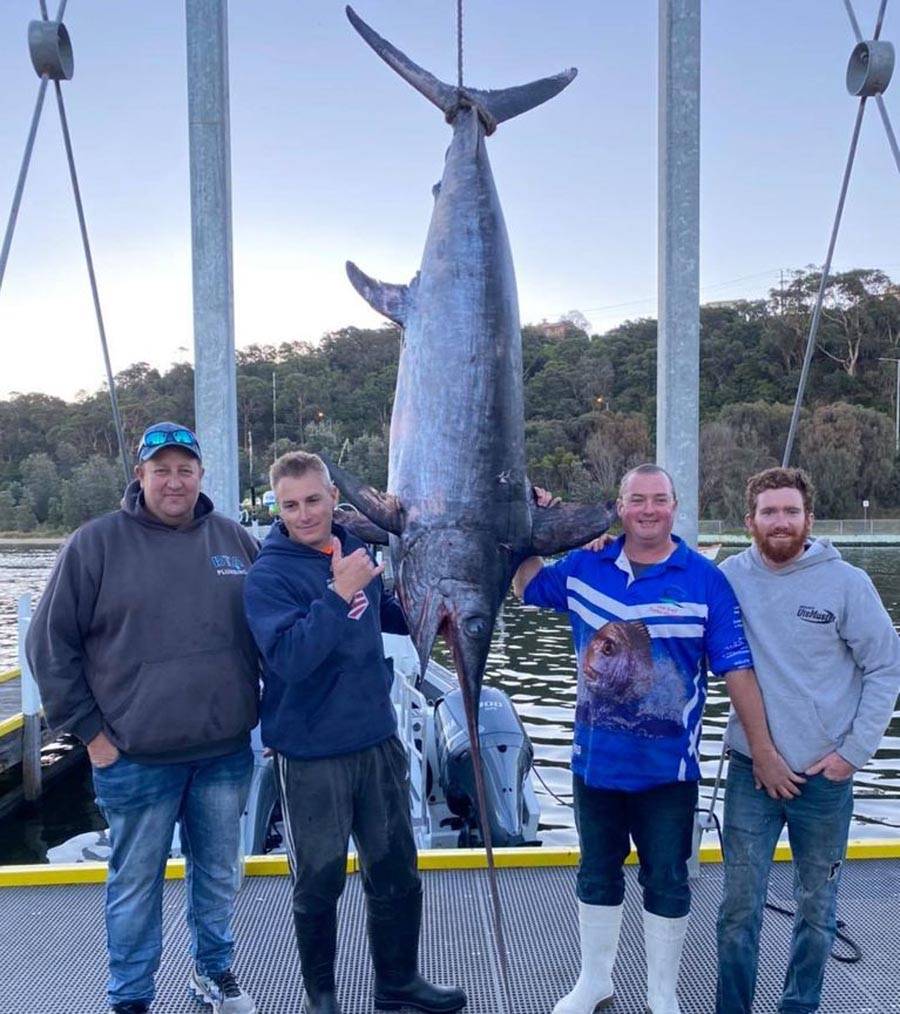 Last weeks weather window saw a number of fantastic swordfish catches out from Lakes Entrance. (Images courtesy Bass Straight Bait and Tackle)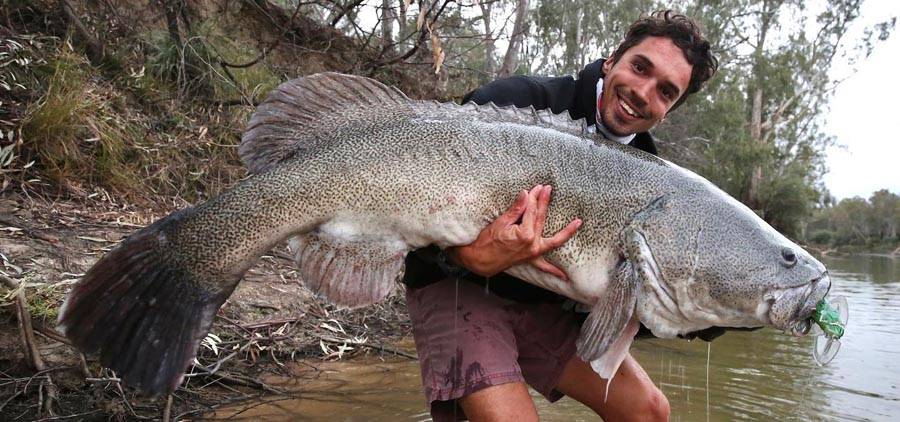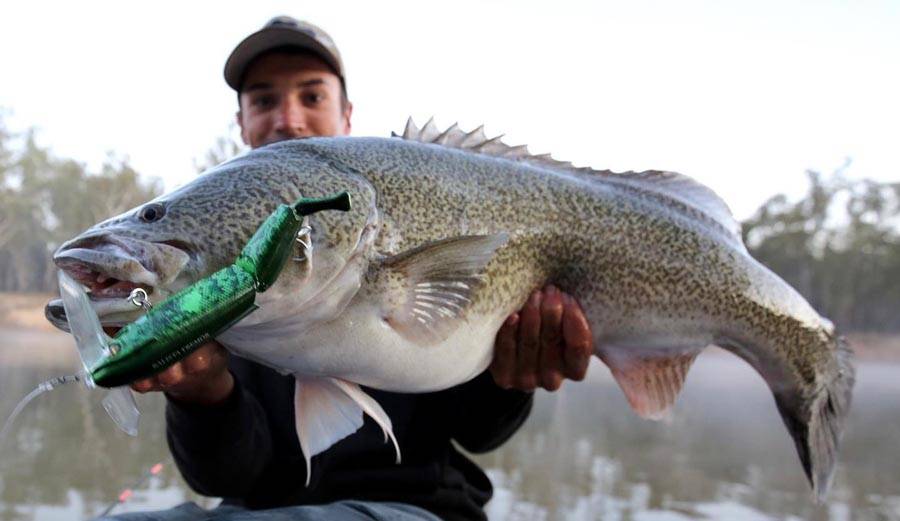 Colby Lesko finished up a 14 day trip on the Murray River this week and smashed the big Murray cod on the Ballista Tremor. Epic trip Colby, well done.

IFISH WITH TACKLE WORLD ON TEN BOLD - CLASSIC CATCHES
IFISH WITH TACKLE WORLD ON YOUTUBE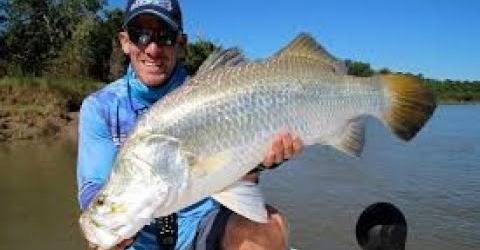 Catch past episodes of IFISH TV on Youtube so you can get your fishing fix any time, any where.
TALKING FISHING - C31 - TUESDAYS at 8.30pm
Catch "Talking Fishing" on Melbourne's C31 TV (CH44) at 8.30pm each Tuesday night. Staff members David Kramer and Adam Ring together with Steve "Trelly" Threlfull host Australia's only "Live to Air" fishing television program at this prime time-slot. Put Tuesday night's at 8.30 away in your weekly diary of TV shows to watch!
Good Luck with your fishing and stay safe on the water,

The TEAM at Tackle World Cranbourne & Mornington