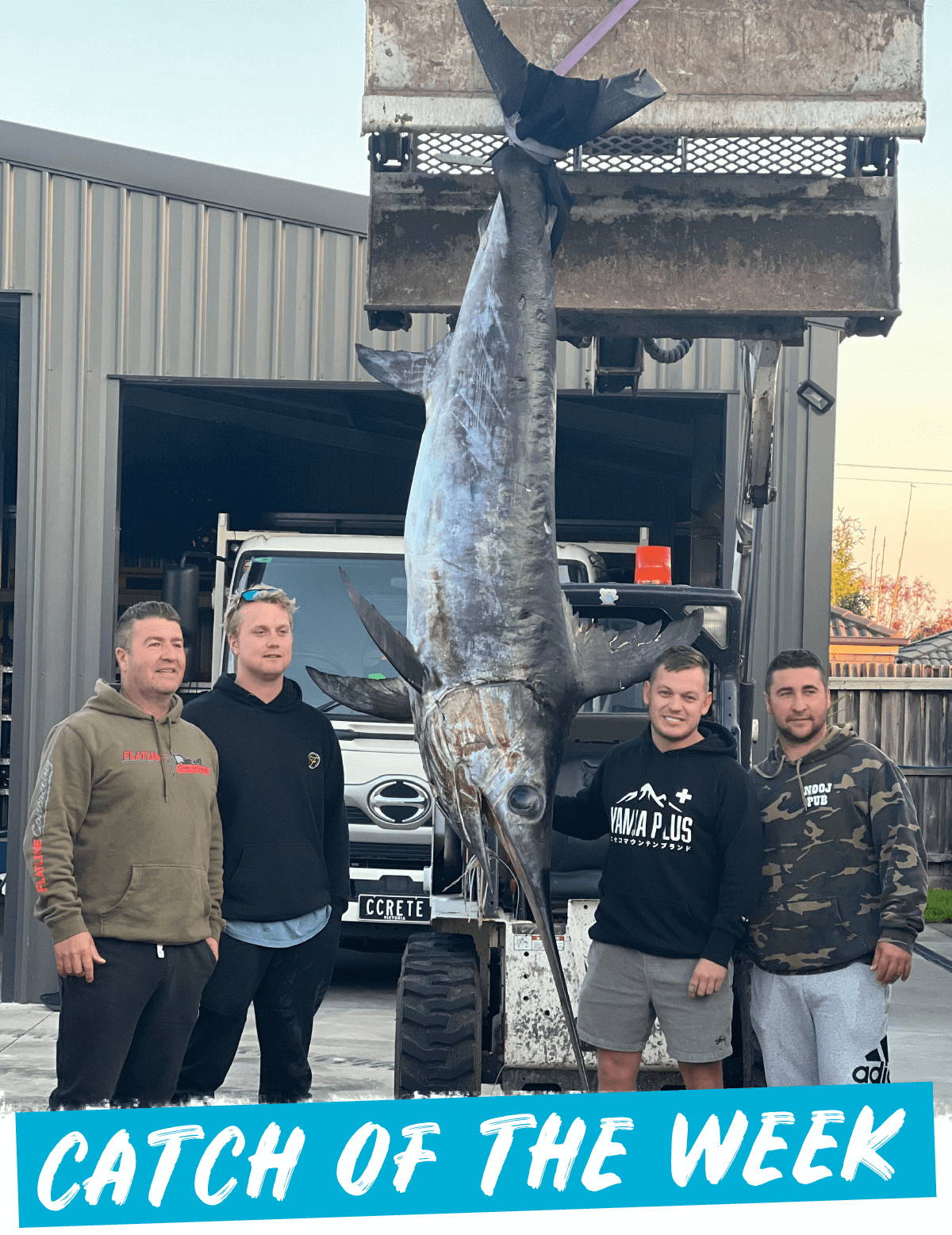 Congratulations to Jayden, Marcus, Dom and Frank on your 162kg swordfish caught out from Lakes Entrance, you are this weeks Catch of the Week.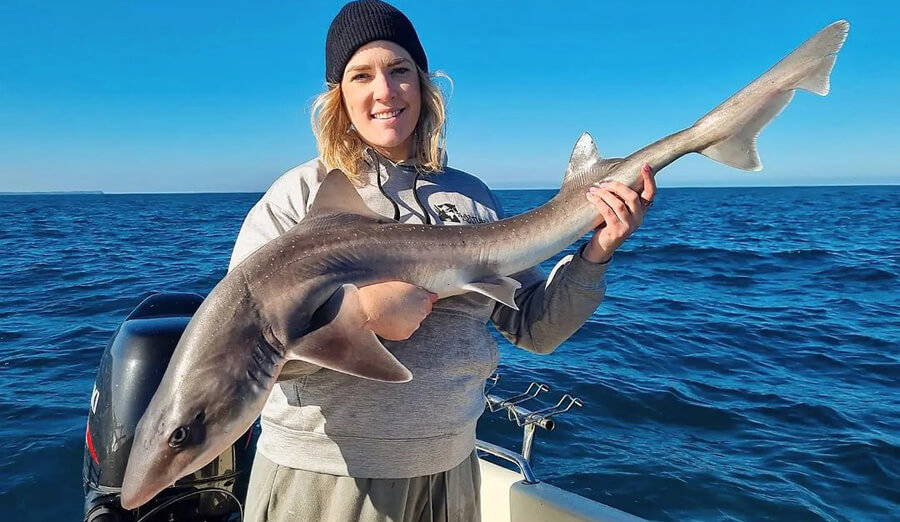 Amy Day caught her first offshore gummy using fresh barber perch for bait. Well done!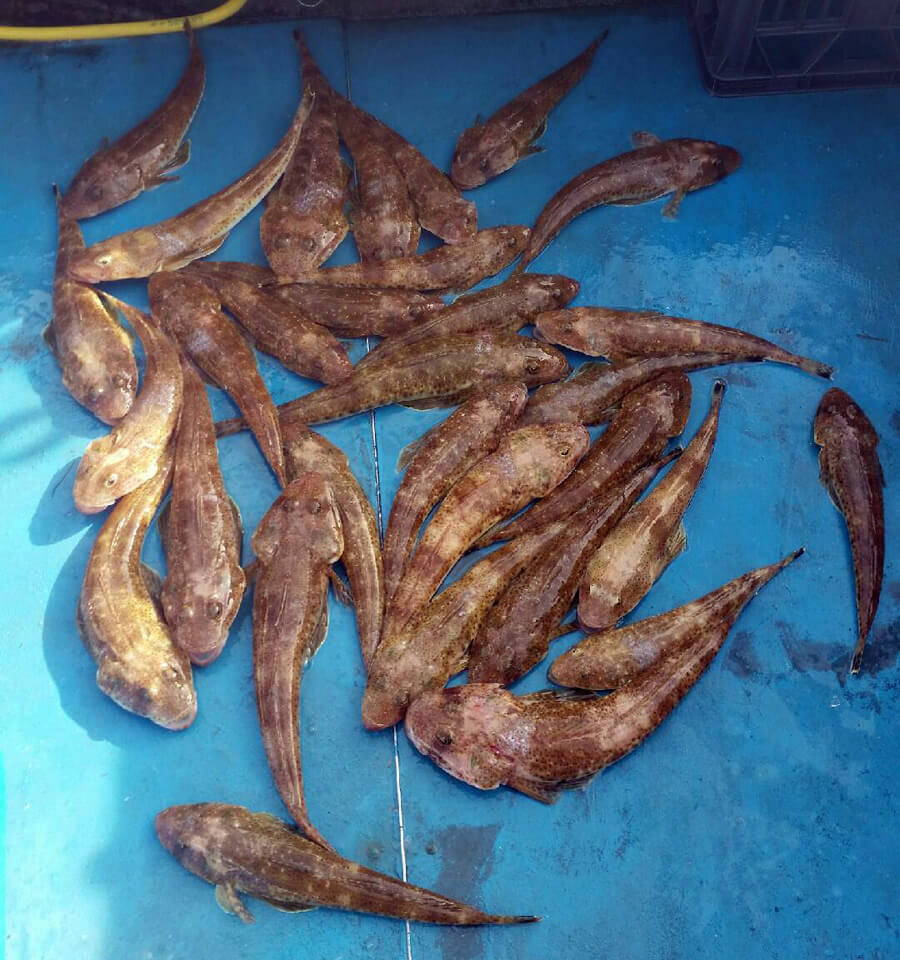 Kozzi and his daughter Melissa fished out from Pyramid Rock last week and caught a nice bag of flathead.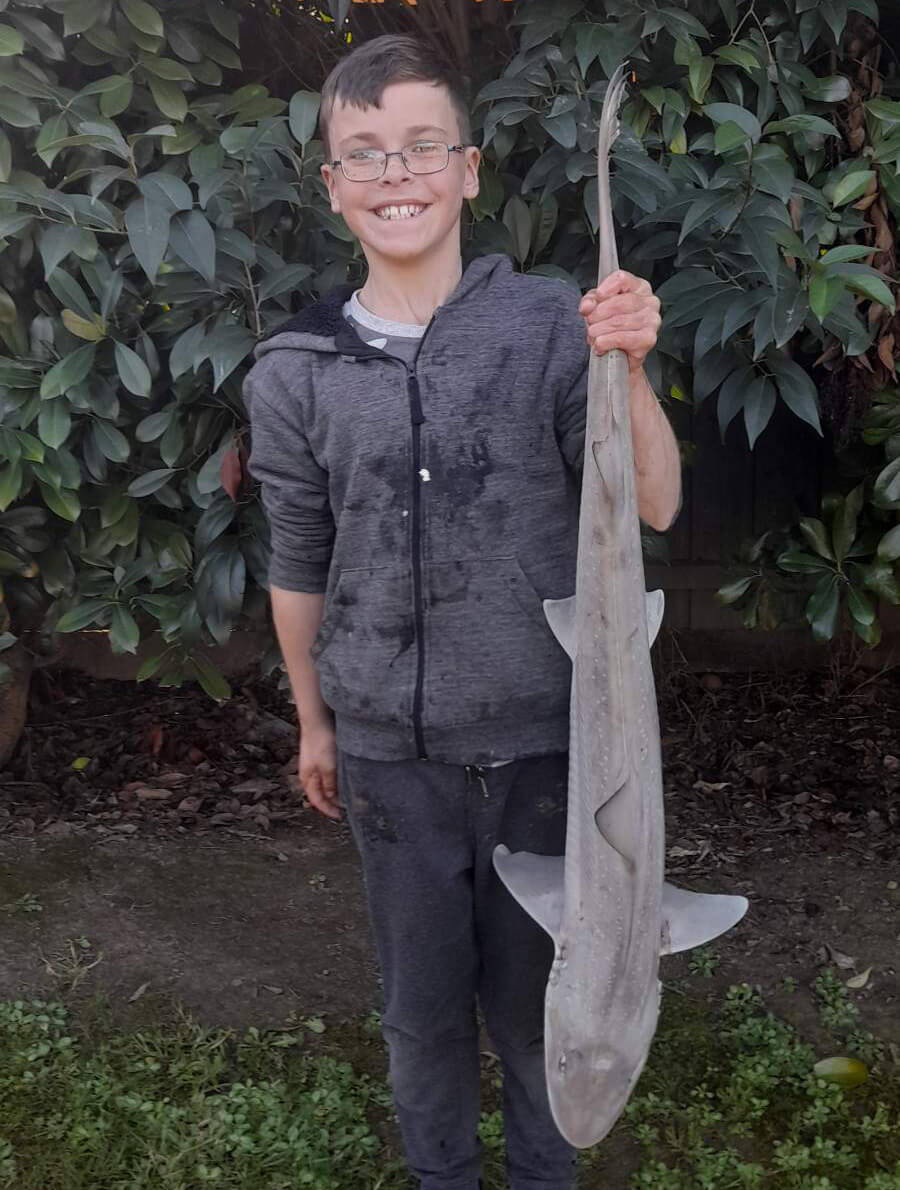 11yo Cameron Hamilton caught a nice gummy using fresh squid head for bait fishing the Western Entrance on Saturday.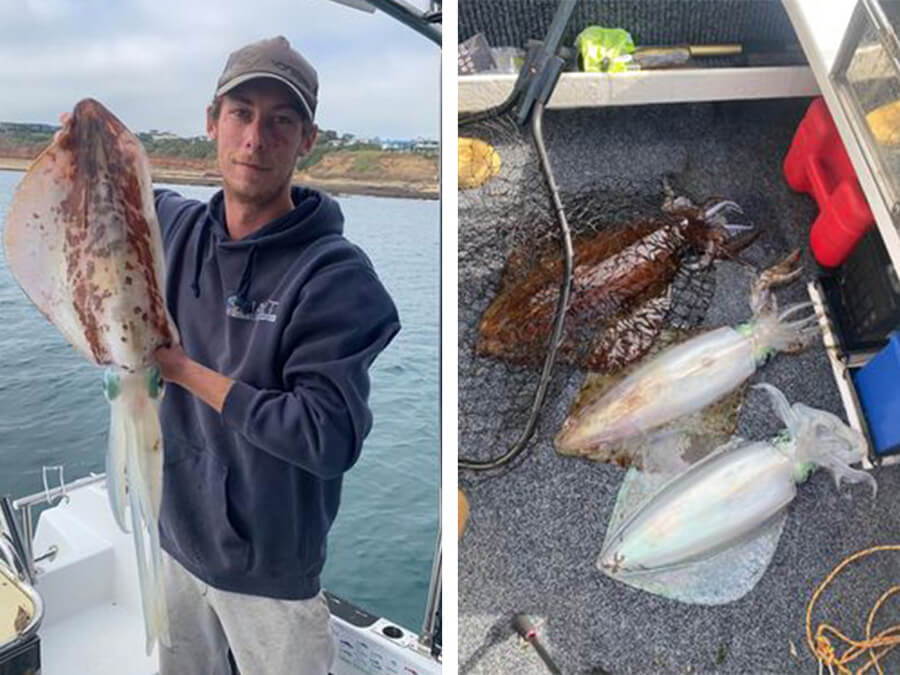 Dan Banhidi caught some aircraft carrier sized calamari fishing Cat Bay using red foil jigs. Well done Dan!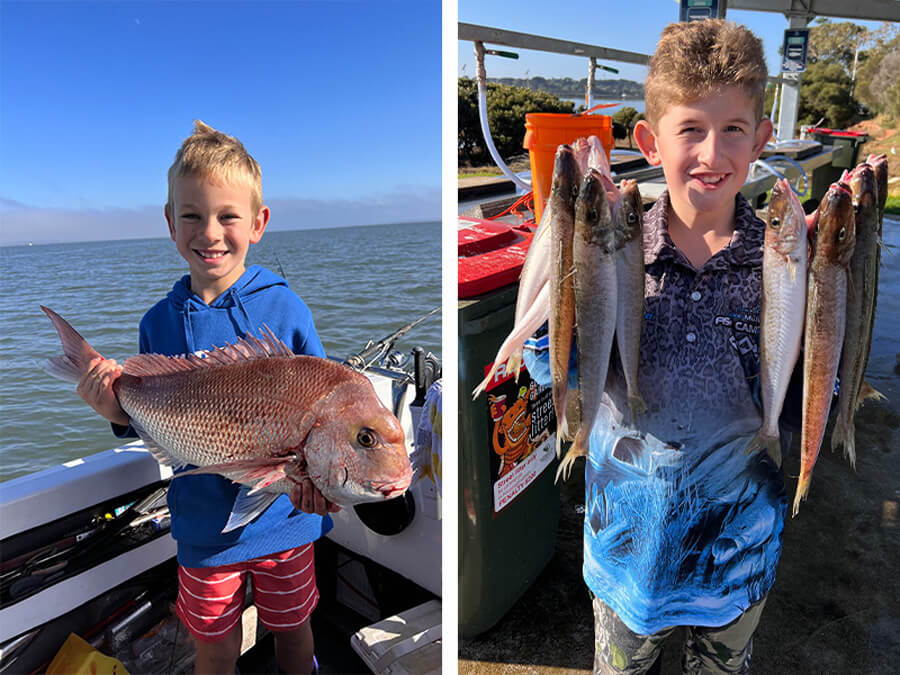 Tommy caught some nice whiting to 44cm and a nice snapper fishing in 8 metres of water off Tortoise Head using pipis and squid for bait.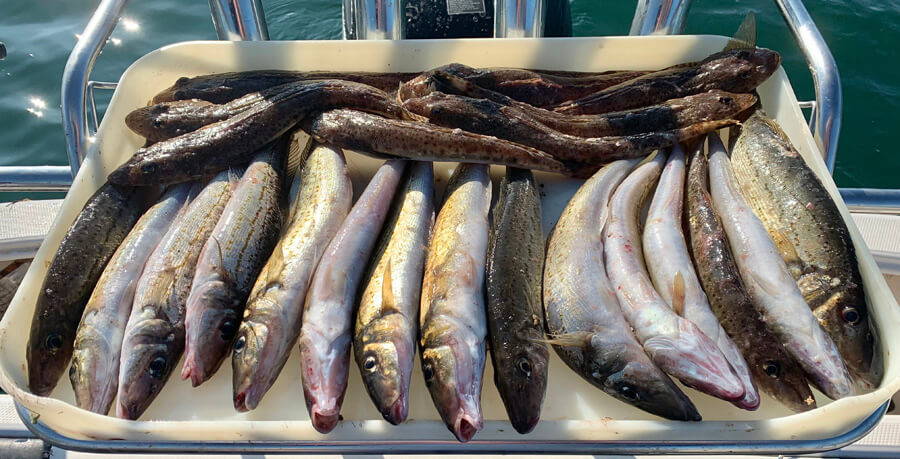 Don Wood managed a cracking bag of whiting and flathead fishing out from Hastings.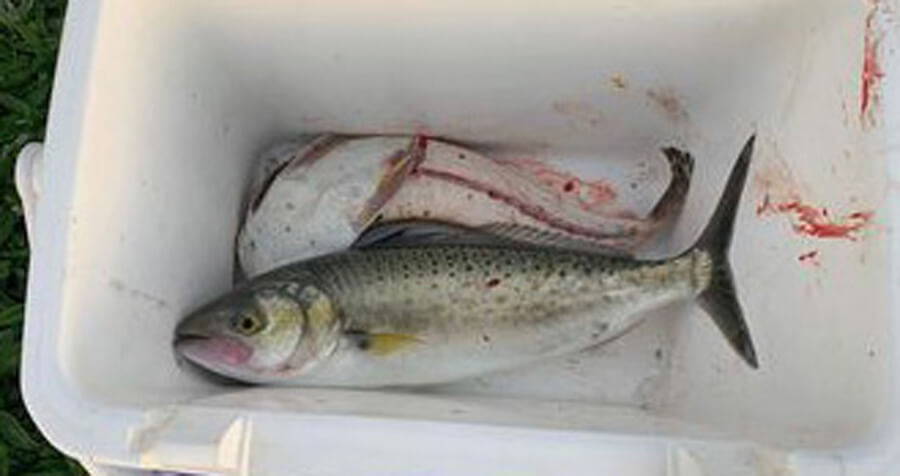 Jaxson Brown fished near Frankston on Saturday night and caught one 38cm flathead and 8 salmon using squid and pilchard for bait.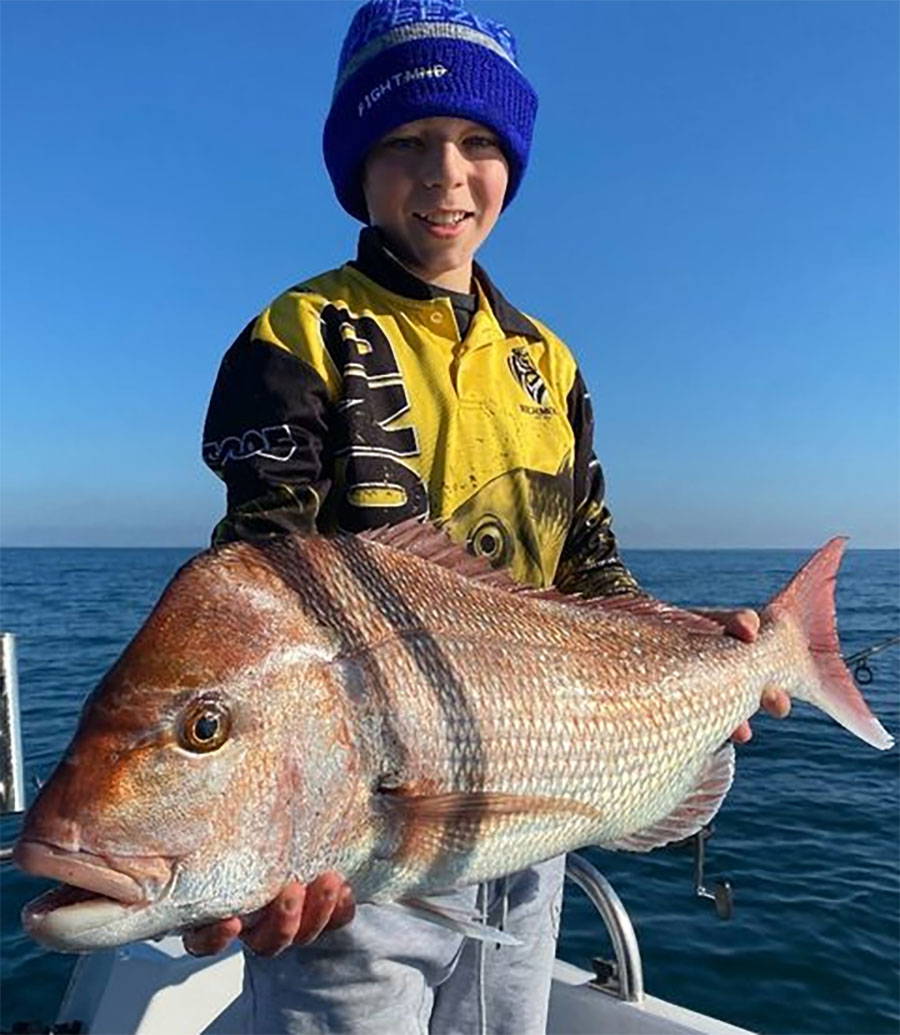 Beau Spierings fished off Mornington out deep with his dad and caught some cracking snapper on Saturday.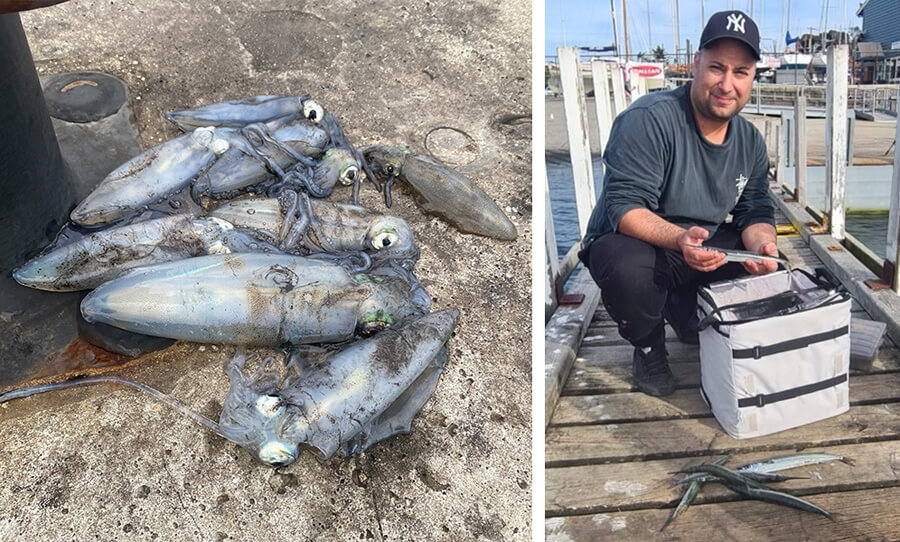 John Oz fished Mornington Pier this week catching some good squid and also catching some nice garfish using silver fish for bait.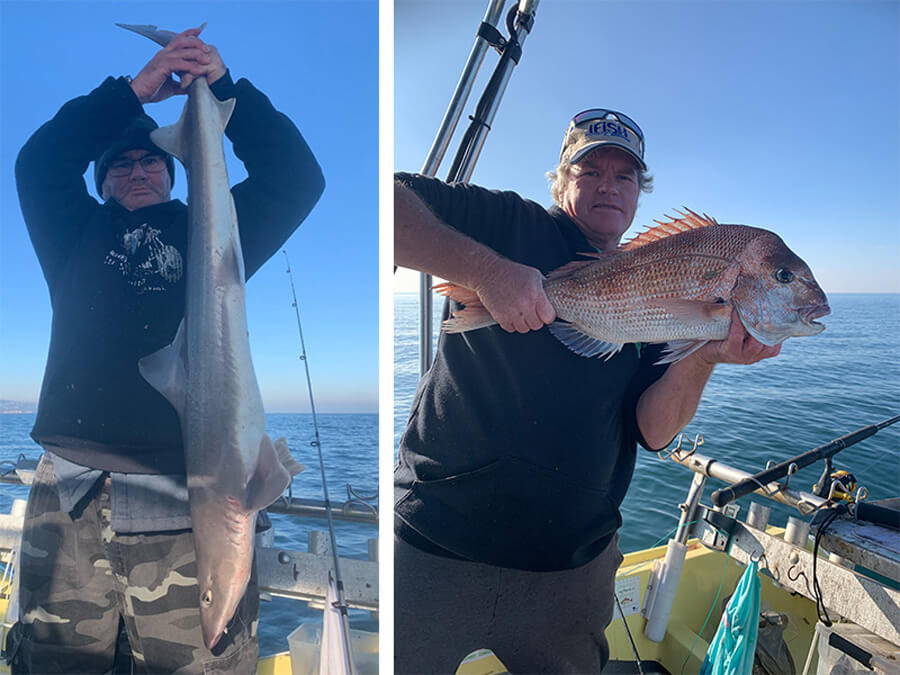 Greg and Anthony Torpy caught a nice 65cm snapper using squid for bait and a fantastic 115cm gummy shark caught on pilchard fishing out from Mornington on Sunday.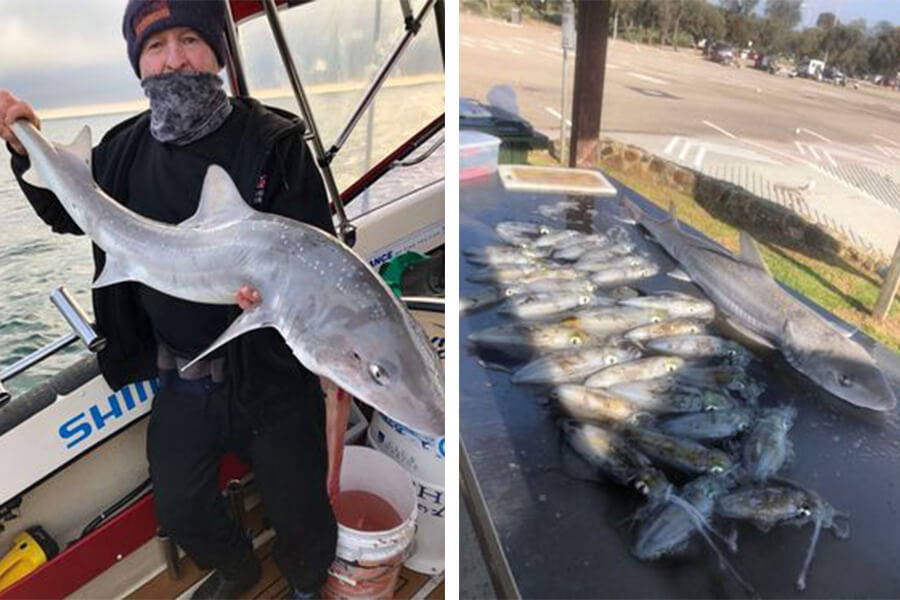 Terry, Pete and Patrick fished out from Portsea targeting gummies and Terry managed a nice one. After the gummy session the guys caught a nice bag of squid.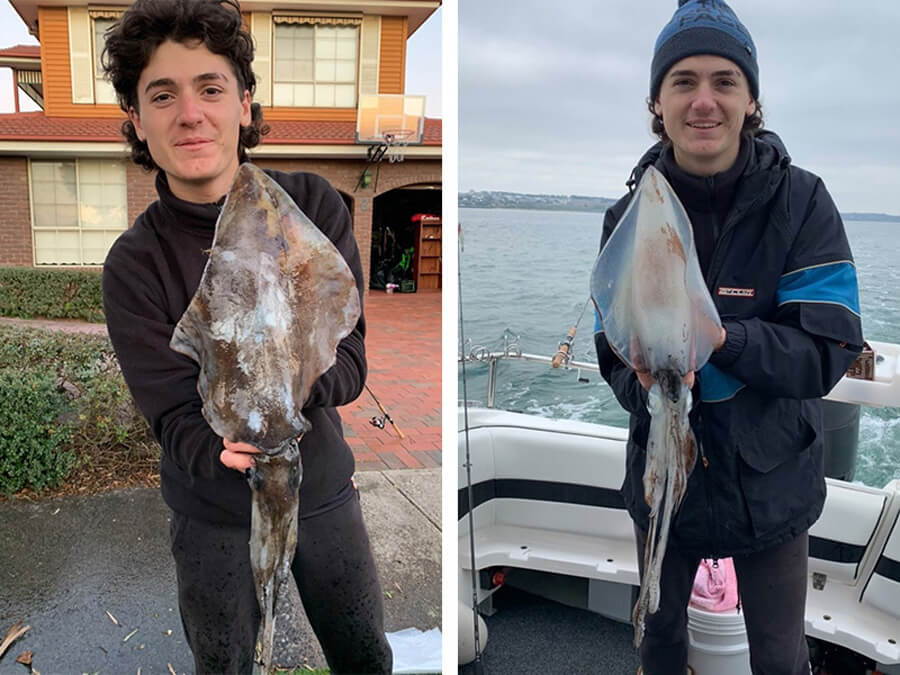 Robert Pernice caught some solid calamari fishing Clifton Springs.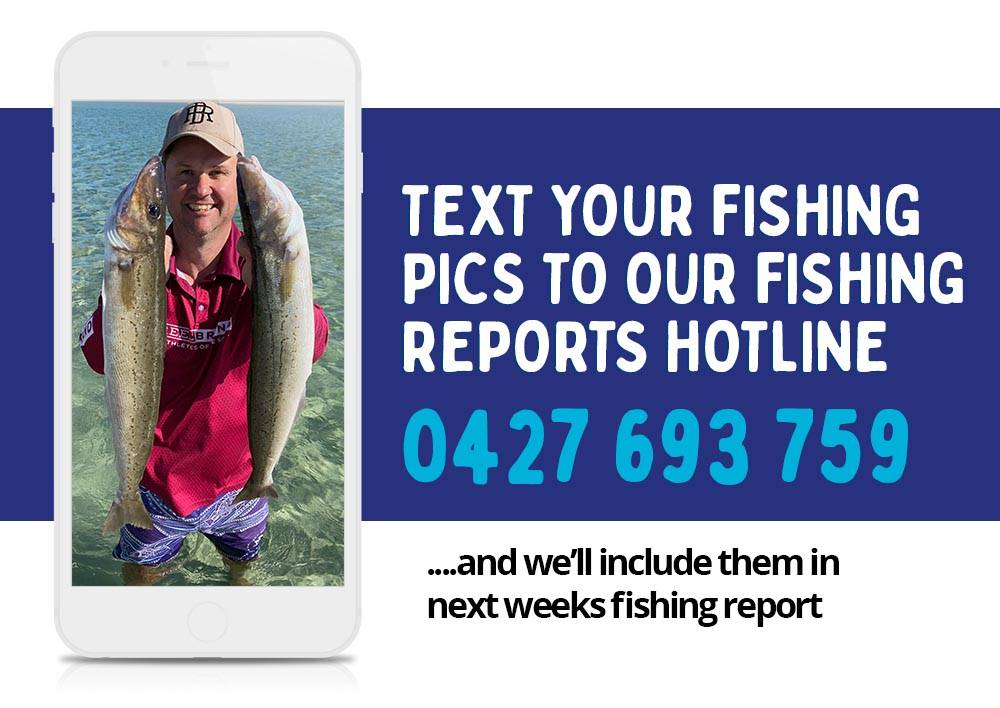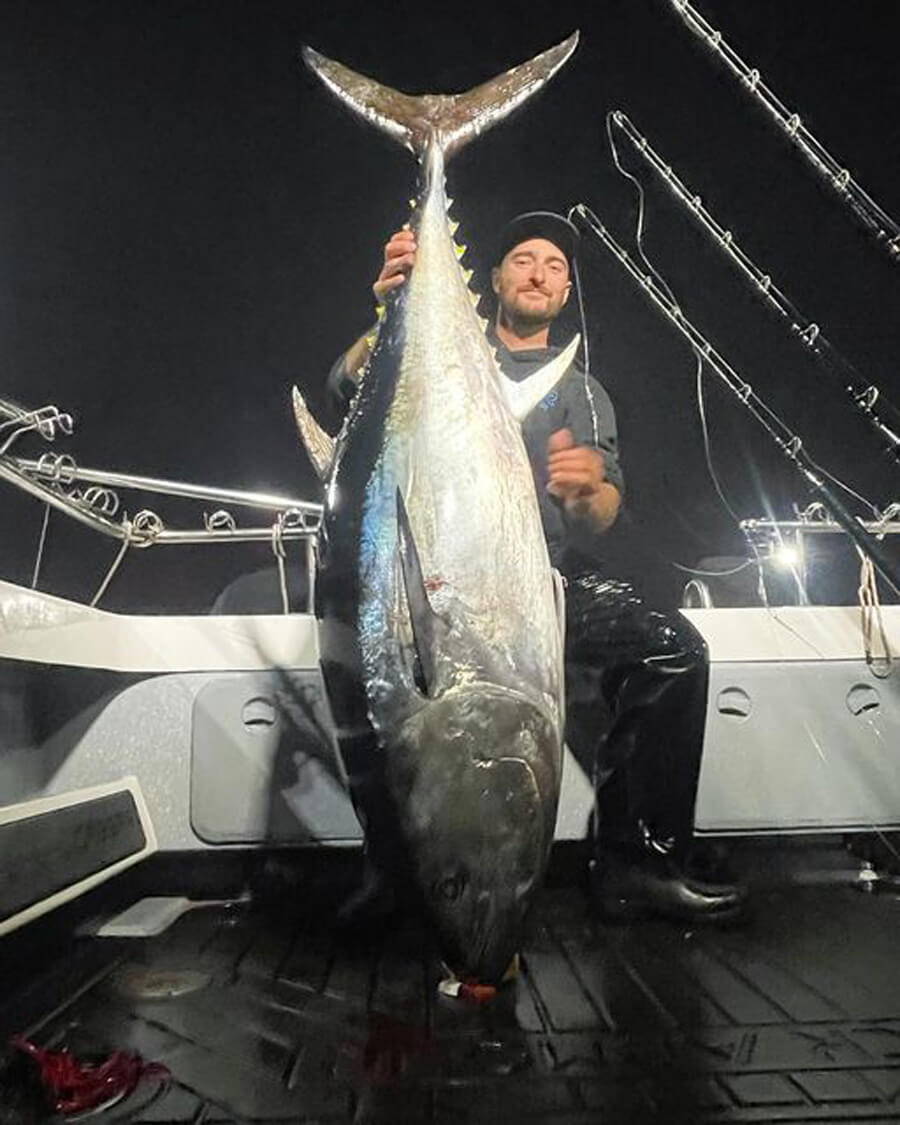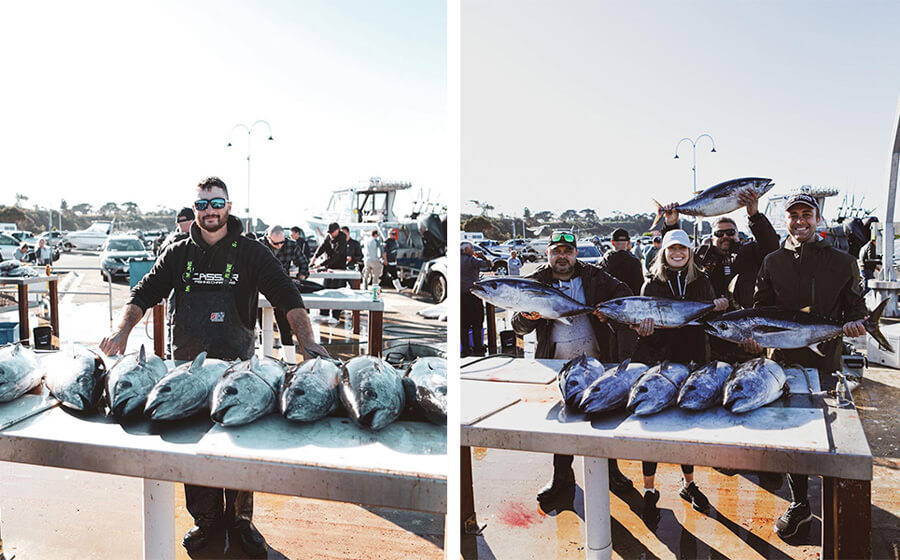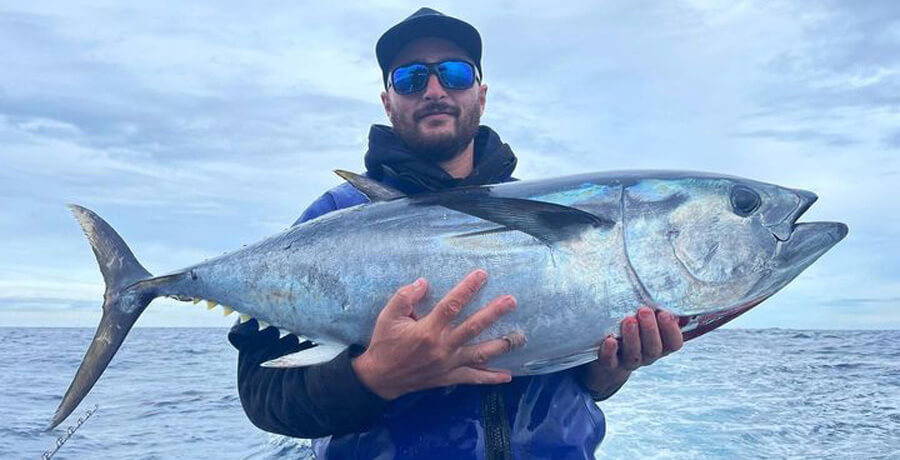 Chris Cassar from Cassar Fishing Charters opened his 2022 Portland season with some fantastic school fish with his customers as well as a solo barrel.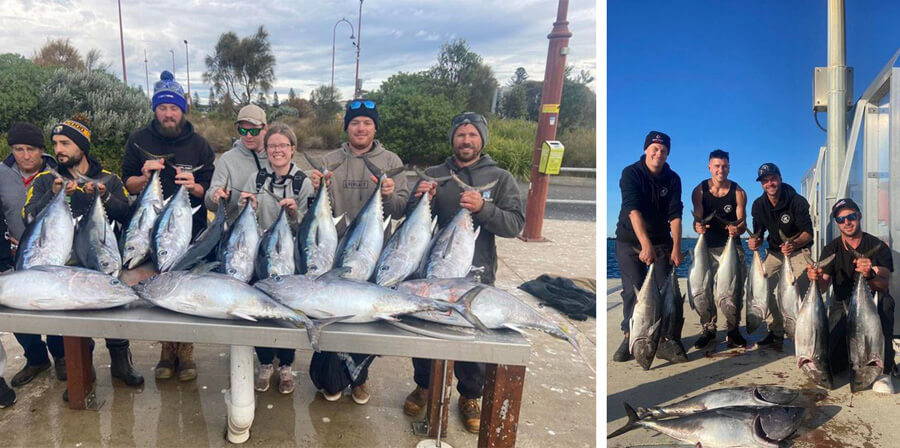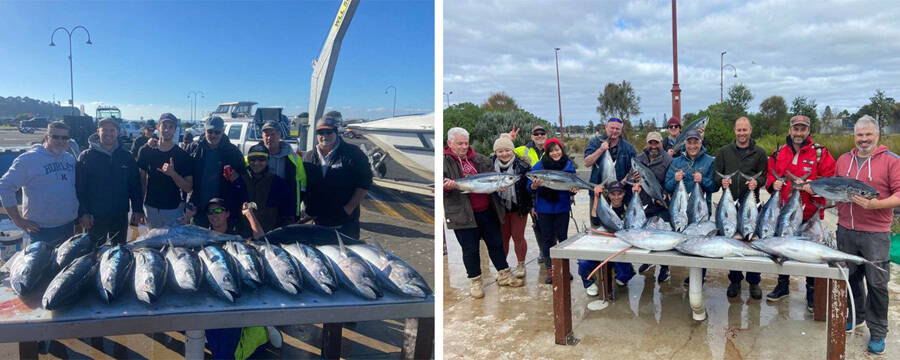 Marco from Sharkmen Fishing Charters found some fantastic school fish for his customers this week with some bag out sessions for those on board.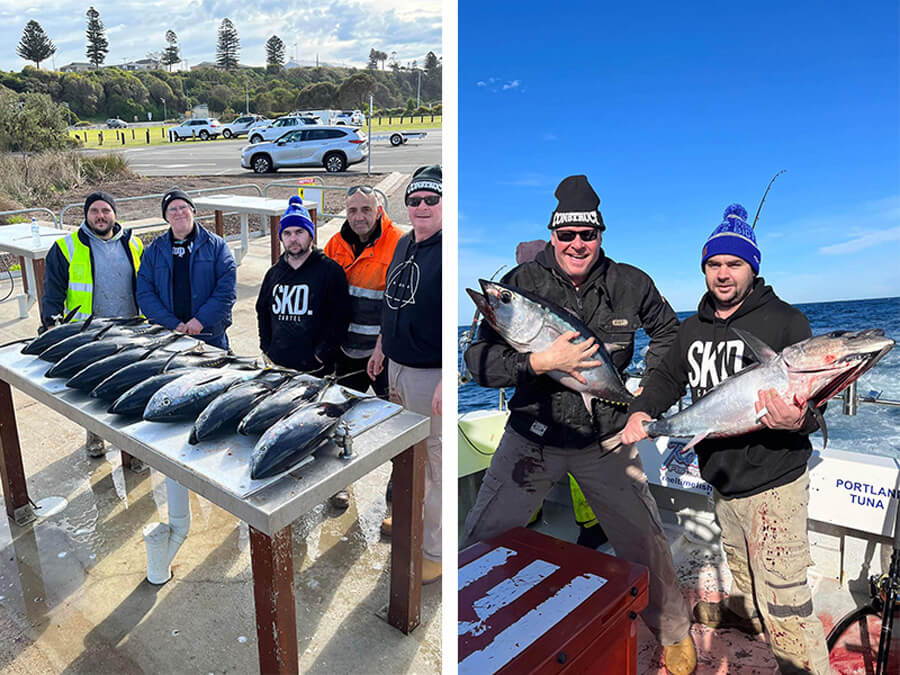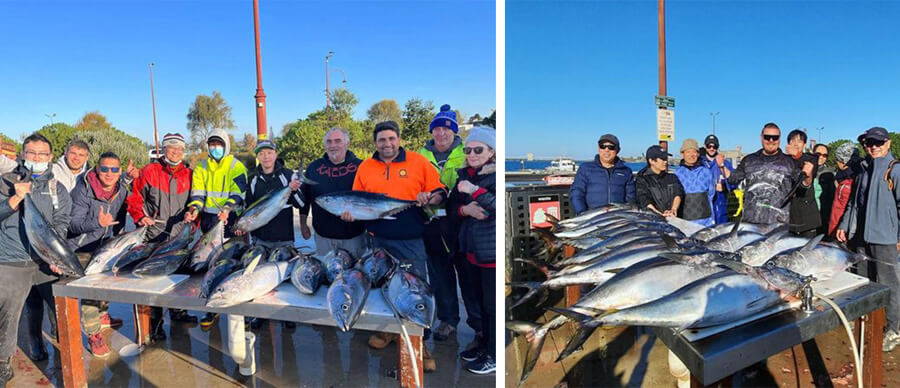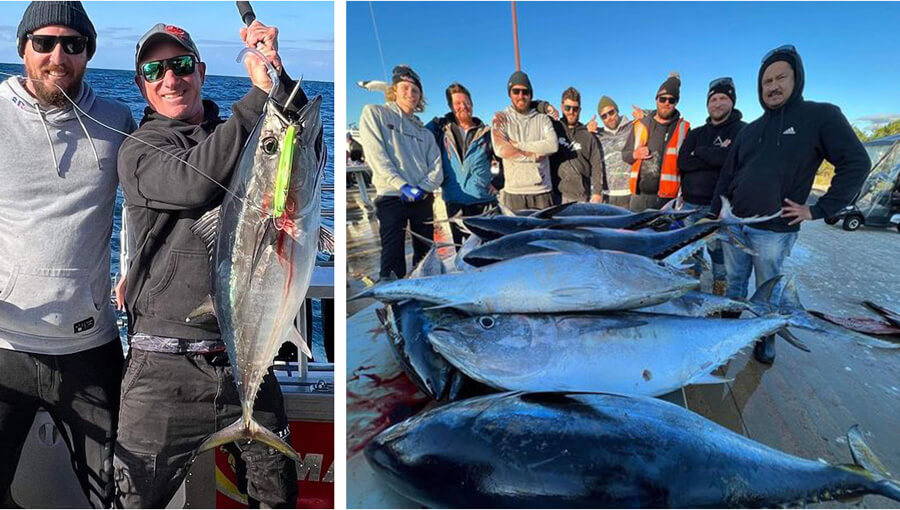 Matt Cini and the Reel Time Fishing Charters crews had a cracker week on the tuna out from Portland with bag out sessions for their customers.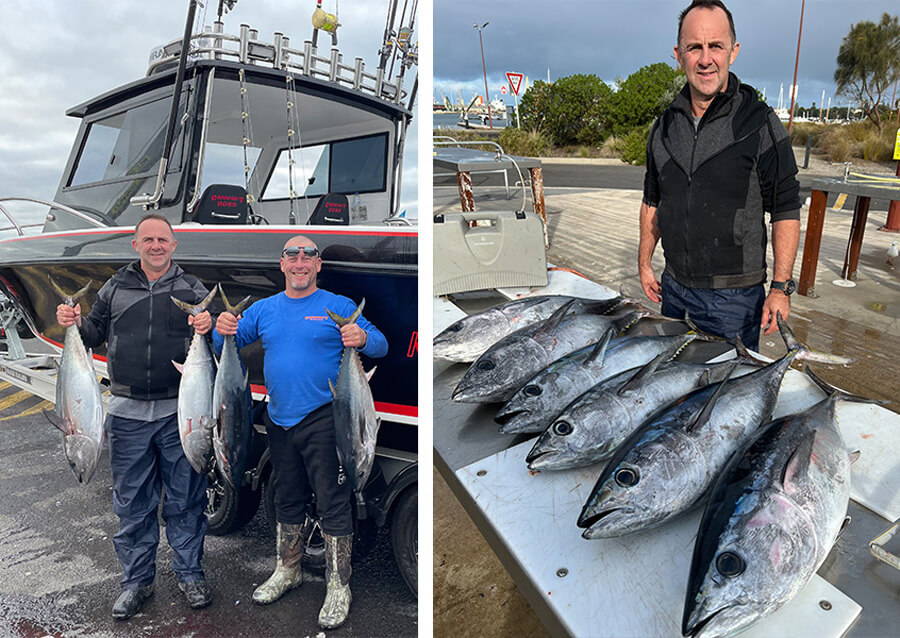 Rick and Paul fished Portland this week and bagged on tuna 2 days running between the rock and the lighthouse. The guys used a variety of skirted lures to get the job done.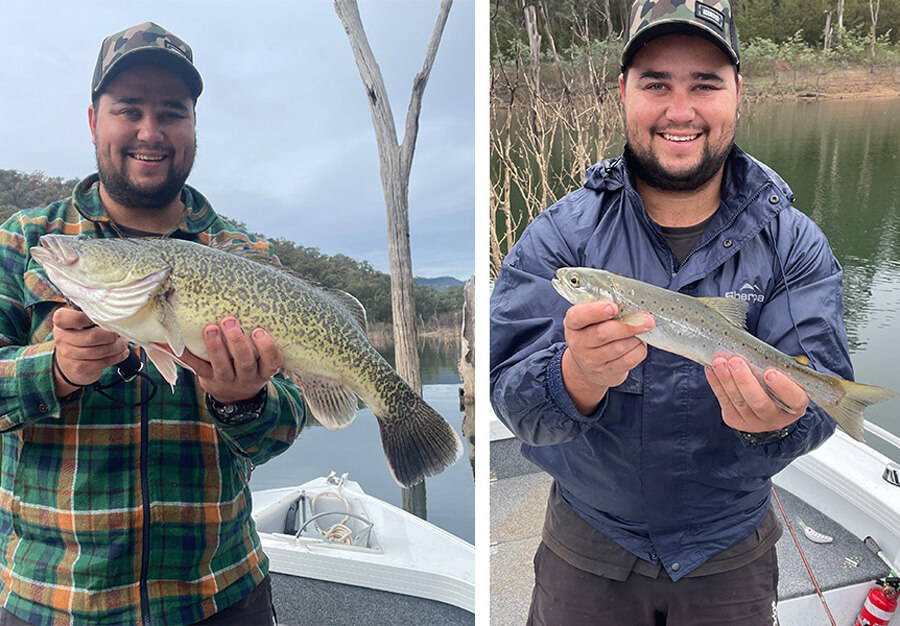 Nathan Riley caught a nice 60cm Murray cod and a 40cm brown trout fishing Lake Eildon recently.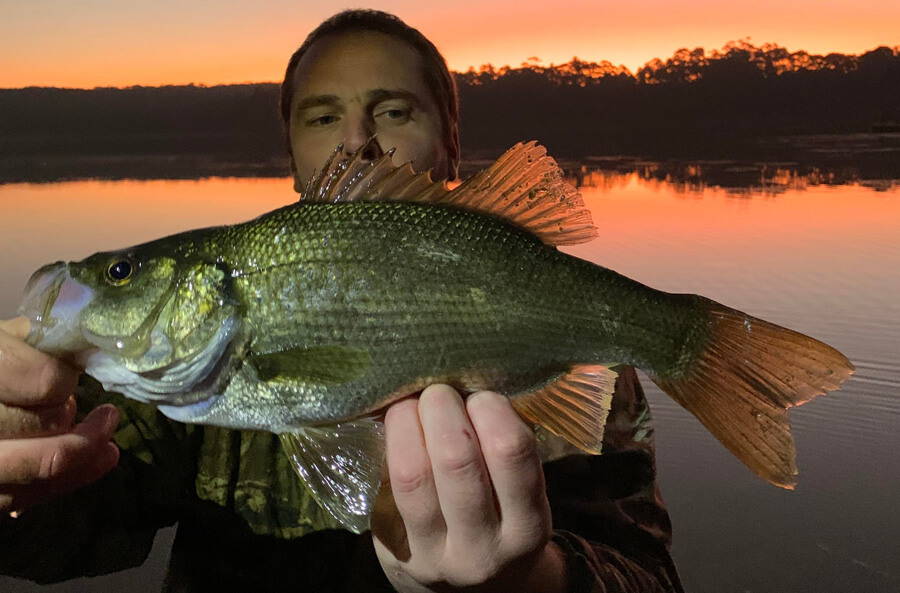 Staff member Ben Clothier and his mate Dan Brown caught a few cracker estuary perch at Devilbend Res. Now is a good time to target the bigger models with vibes, divers and surface lures all getting the job done at sunset.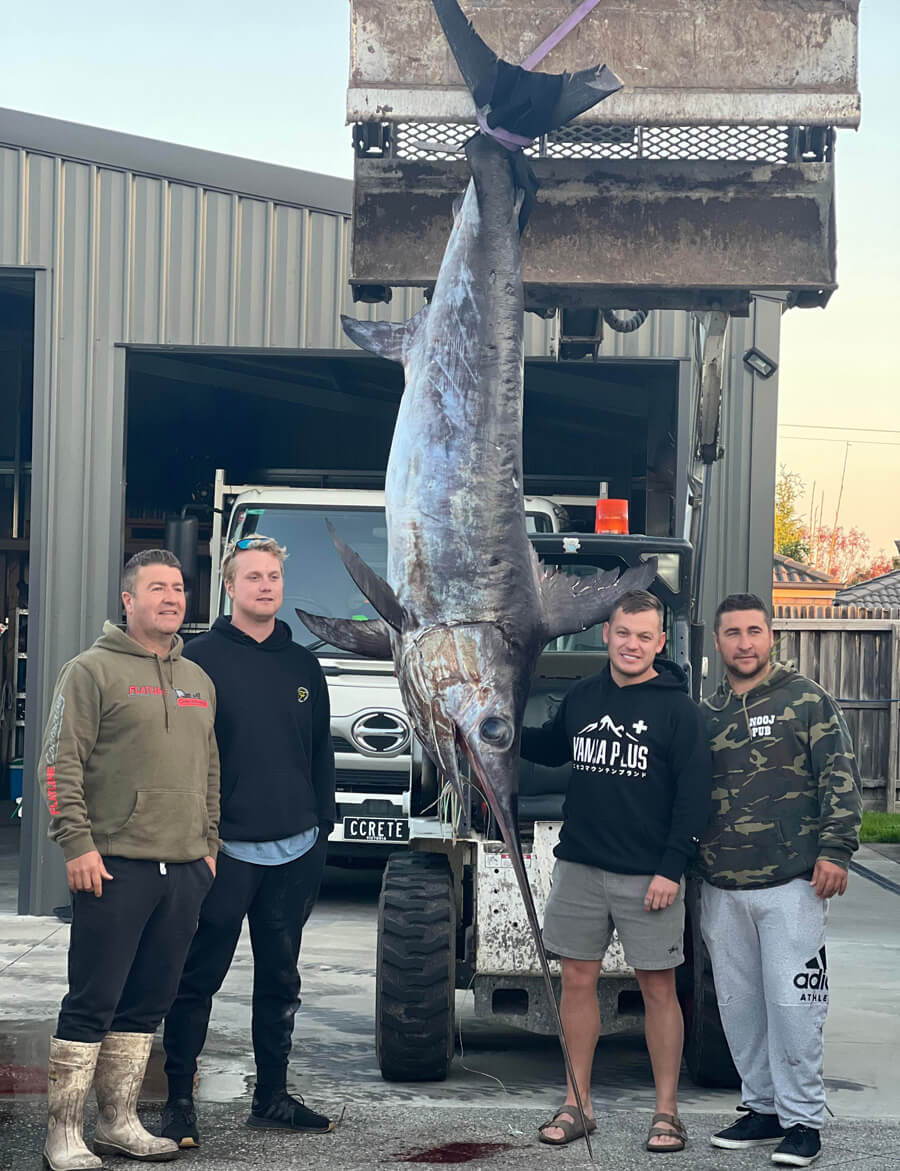 Good customers Jayden, Marcus, Dom and Frank fished out from Lakes Entrance and caught a 162kg broadbill swordfish. Well done guys on an amazing catch.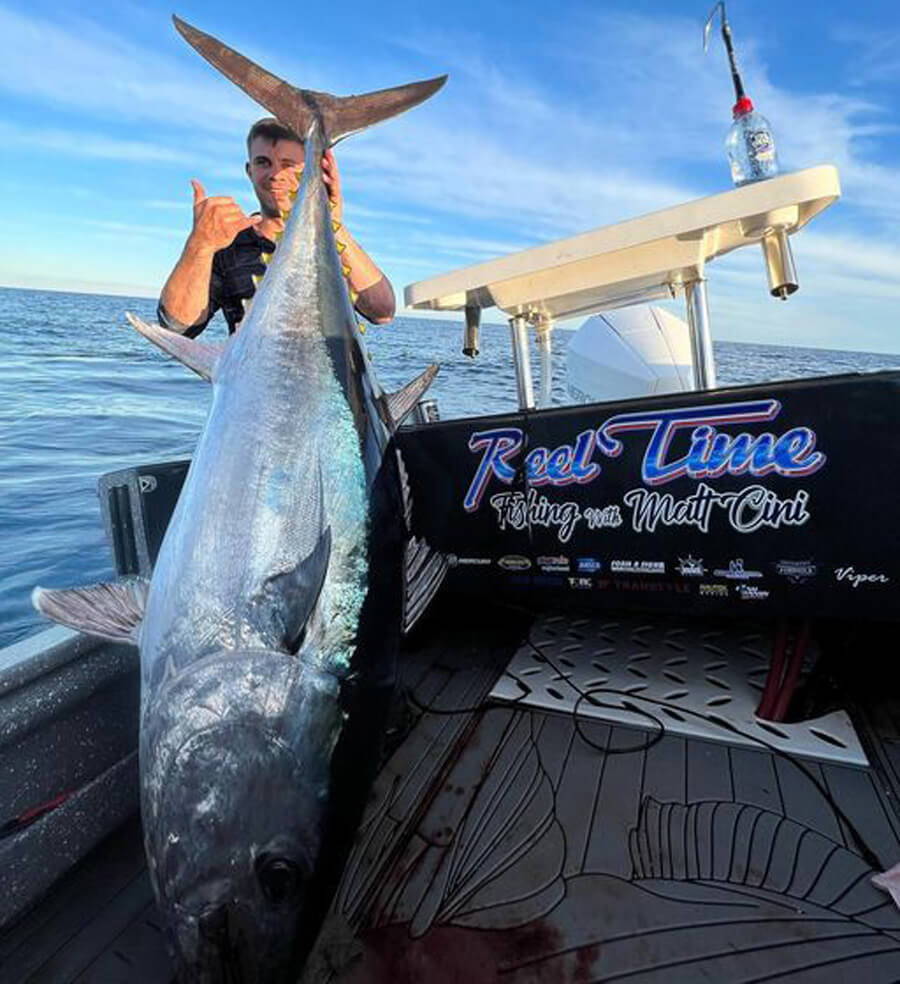 Aleks from Reel Time Fishing Charters headed to Port Macdonnell and caught a ripper 120kg tuna.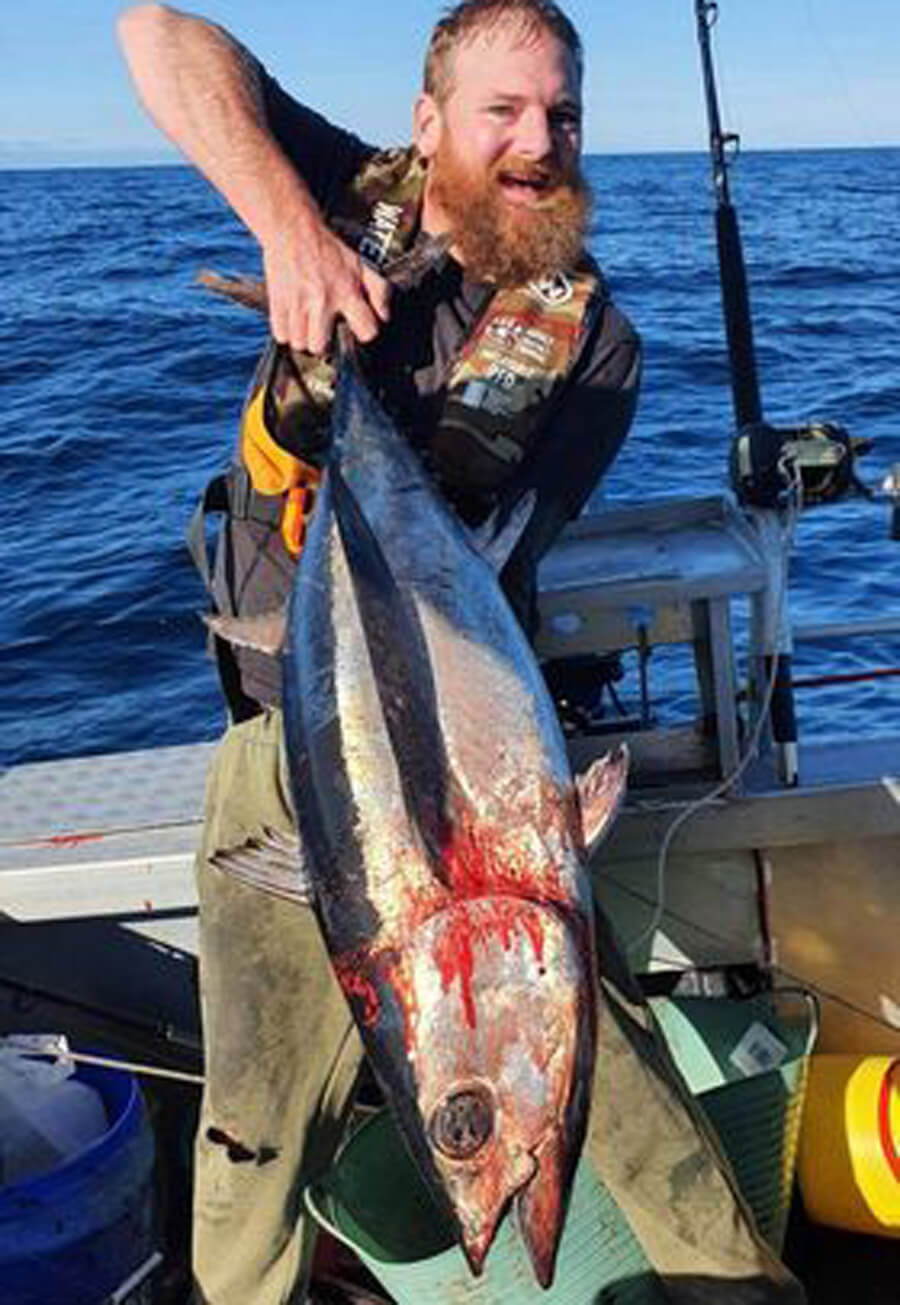 Stephen John Taylor was in the shop the recently and was recommended a Pakula lure by staff member Harley Scott to take back to St Helens and target tuna on and Stephen was pleasantly surprised with the results.

Tiffany Newton is having a ball catching some nice flathead on soft plastics fishing Nambucca Heads.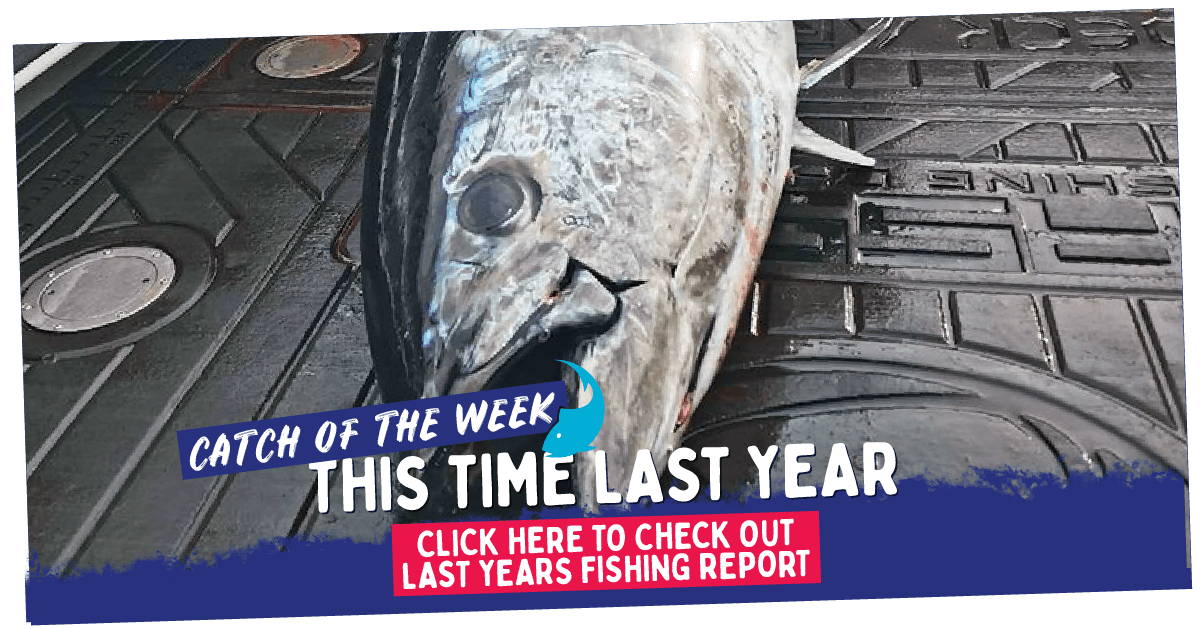 Our fishing report archives go back to 2014 so you can go back and see what was being caught where over the years.
IFISH WITH TACKLE WORLD - NEW 2022 SERIES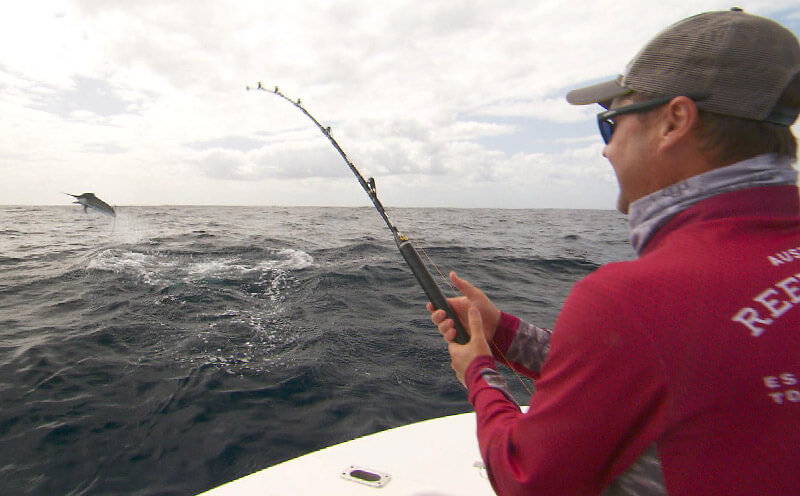 THIS WEEK ON IFISH TV
LOCATION: PORT STEPHENS, NSW
TARGET: BLACK MARLIN
SUNDAY 29th MAY, 2022 on 10BOLD at 5PM
Catch past episodes of IFISH TV on Youtube so you can get your fishing fix any time, any where.
TALKING FISHING - C31 - TUESDAYS at 8.30pm
Catch "Talking Fishing" on Melbourne's C31 TV (CH44) at 8.30pm each Tuesday night. Staff member David Kramer along with Adam Ring Tiffany Newton host Australia's only "Live to Air" fishing television program at this prime time-slot. Put Tuesday night's at 8.30 away in your weekly diary of TV shows to watch!
Good Luck with your fishing and stay safe on the water,

The TEAM at Tackle World Cranbourne & Mornington