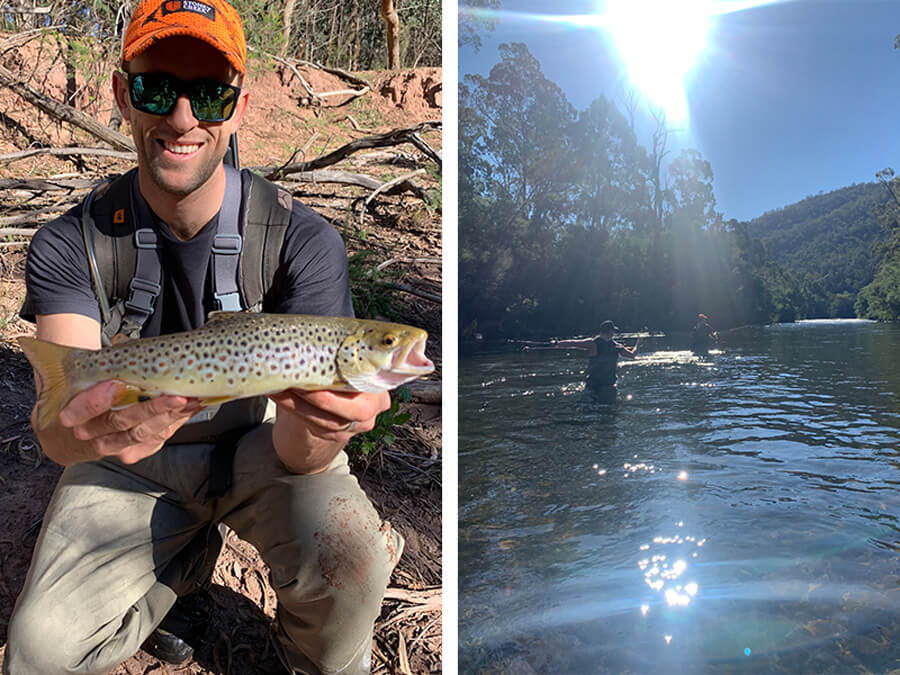 Paul and the IFISH crew fished the Macalister River near Licola targeting trout on the weekend. The guys caught some nice brown trout to 35cm on Rapala lures in rainbow trout pattern. The highlight was Paul's mate Dave catching his first fresh water fish on a lure; a brown trout of 35cm on a Hester mad minnow.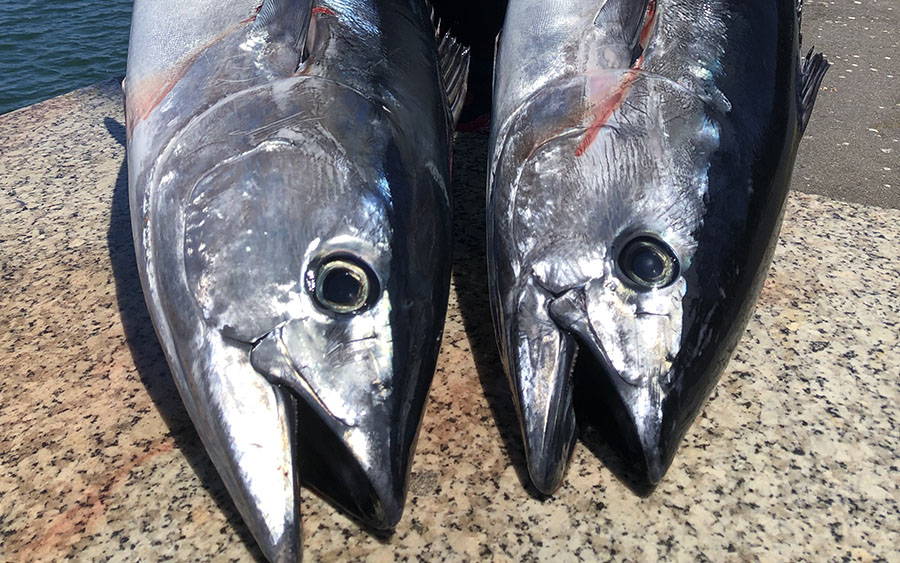 Staff member Scott Harper fished out from San Remo on Monday and when he returned to the ramp he found another fisherman cleaning southern bluefin tuna. This would lead us to believe the tuna are still out the front.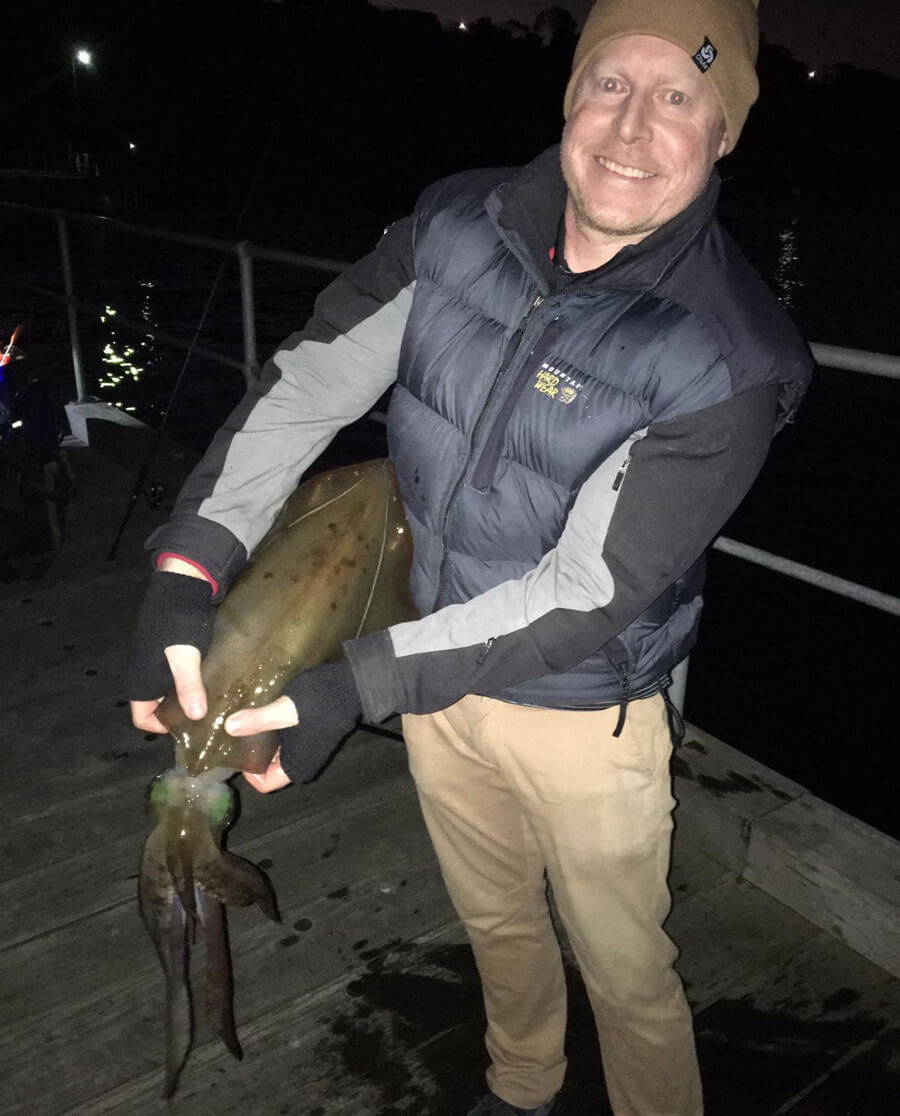 Flinders Pier is producing some decent squid with Damon landing this cracker on a 2.5 size Yo-Zuri jig.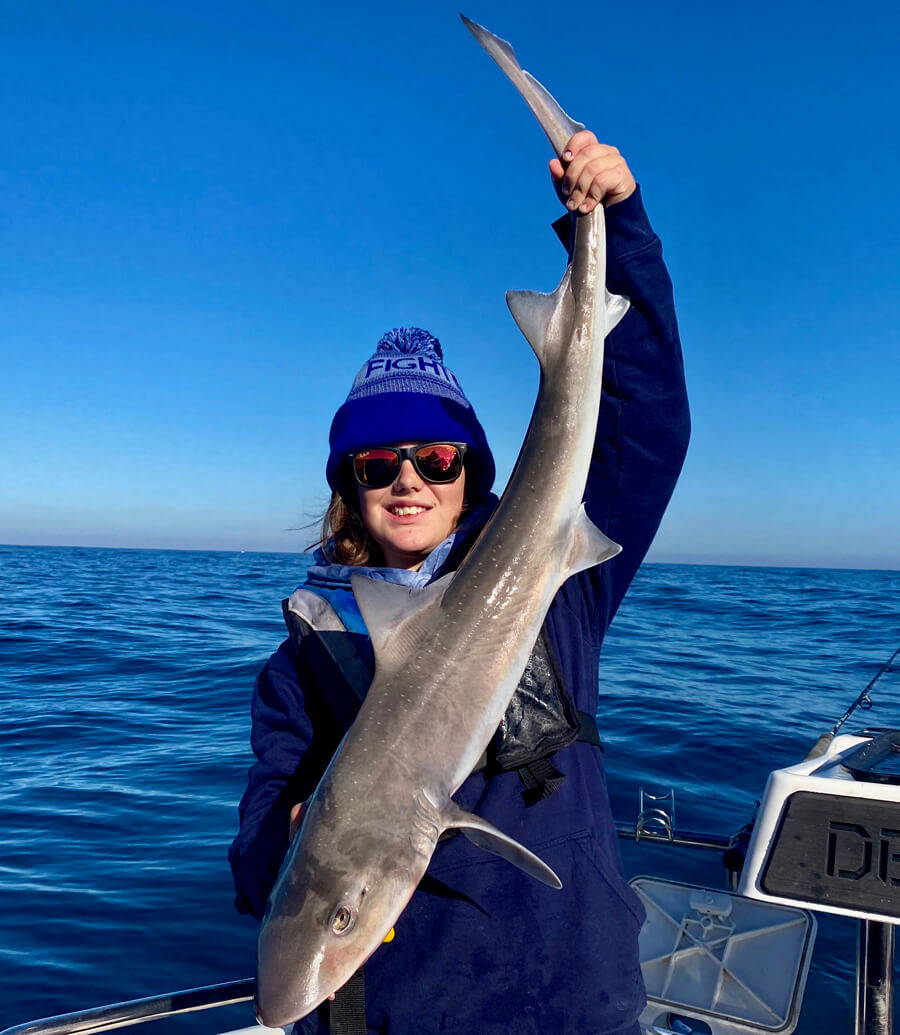 Kade Thornhill was certainly happy to be out fishing again and landed this nice gummy (his new PB) while fishing out from Flinders offshore using fresh squid for bait.
Lucas Hamilton hooked this ripper barracouta while fishing the Western Entrance on Sunday morning that measured 85cm long.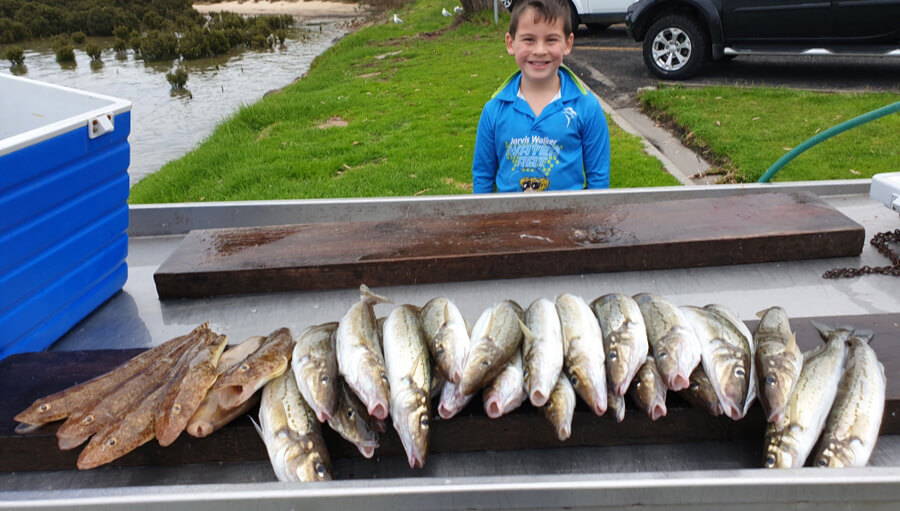 Young Tom and his dad Matt Anderson fished out from Stony Point and caught some awesome whiting to 44cm and some decent flathead. Cracker day for father and son to enjoy well done guys!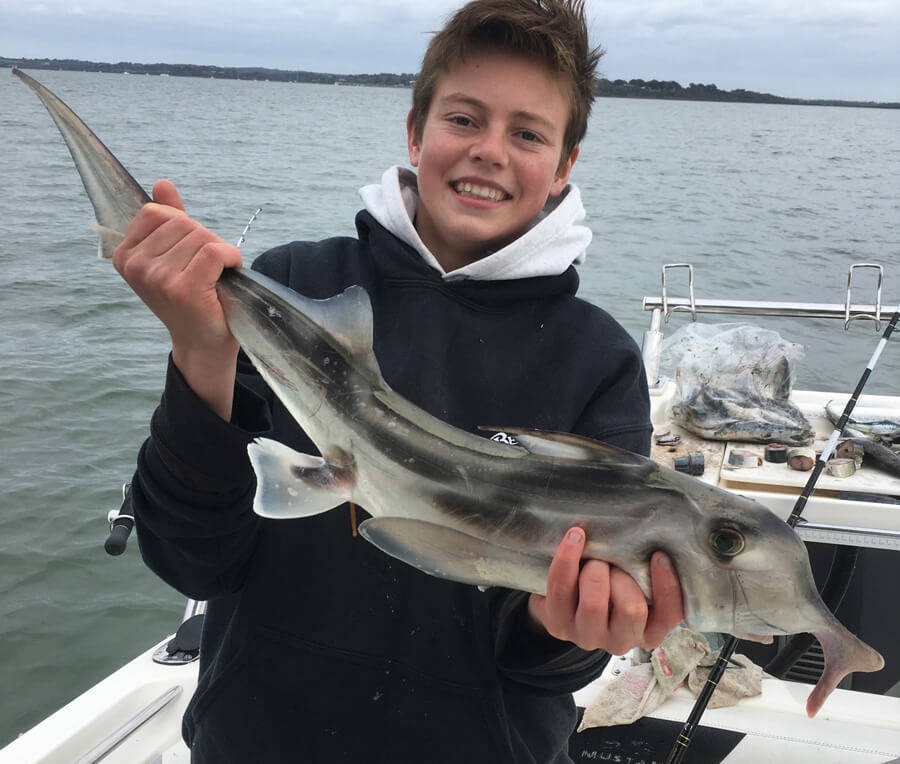 Jacob Bett caught this elephant shark while fishing off Rhyll last week using pilchard for bait. We have certainly seen a fair few of these caught recently.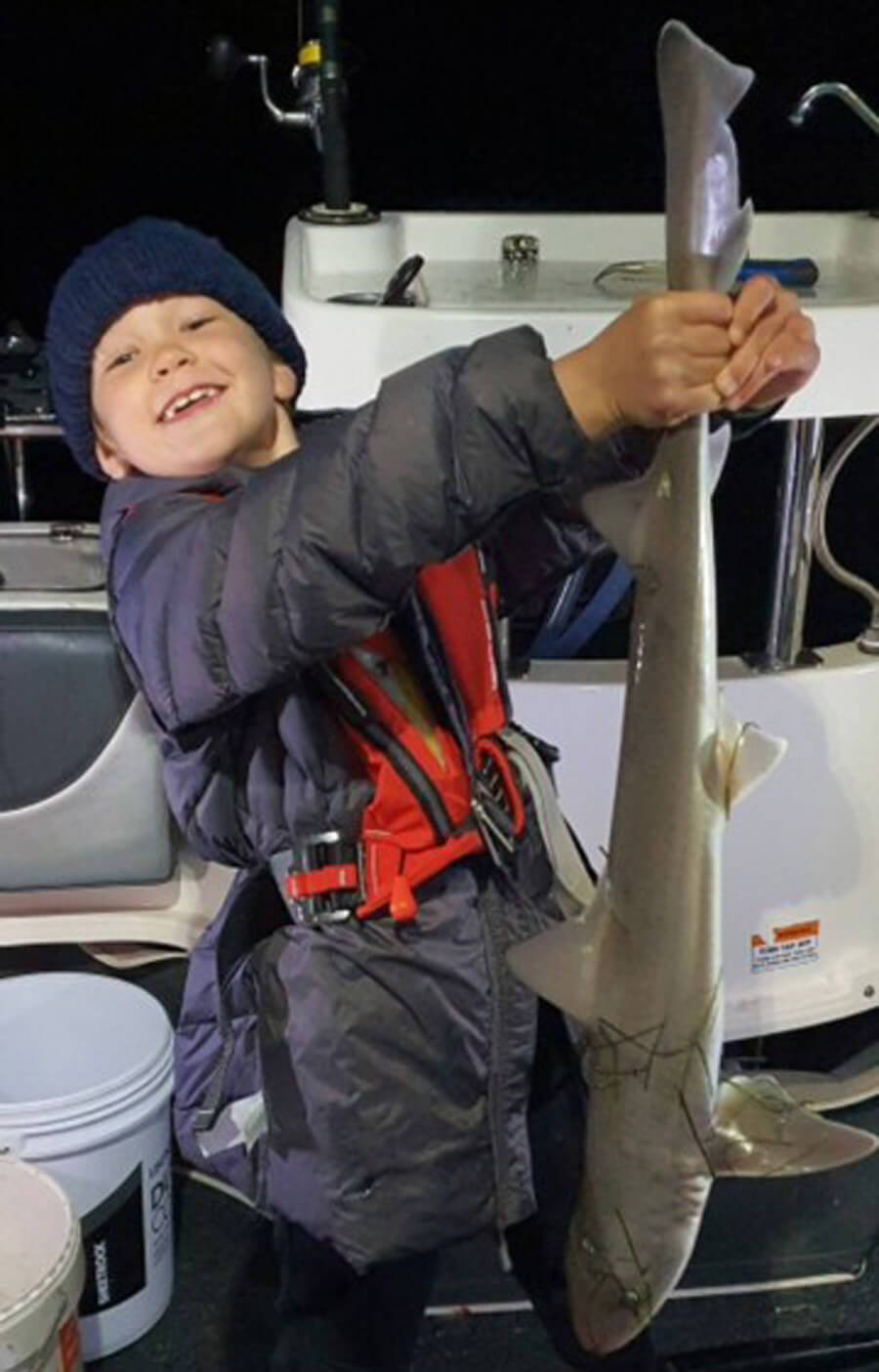 Spencer Sloan with a nice gummy caught last week while fishing out from Hastings.
Julian and Scott fished from Tankerton to Tortoise Head and managed some fantastic whiting with pipi being the bait of choice.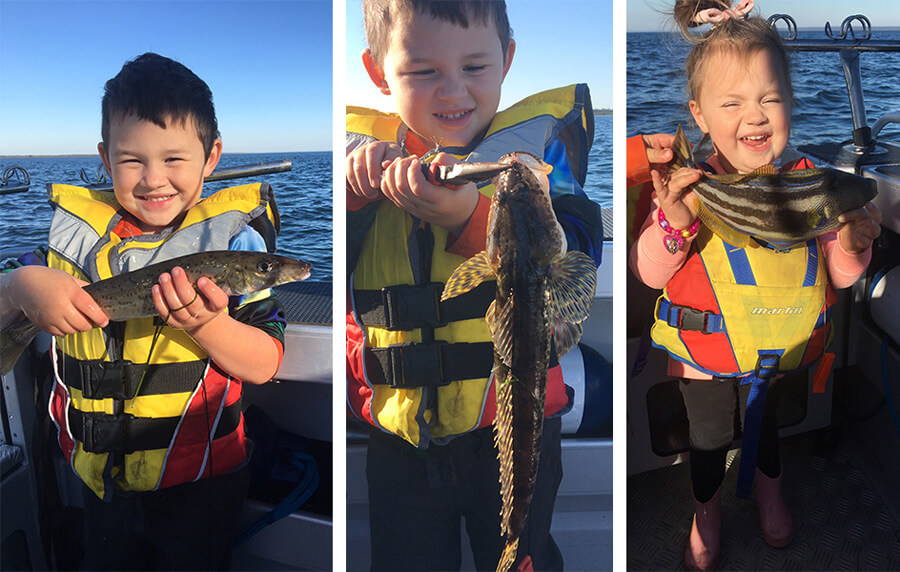 Michael Murphy took Iylah and Max out for a fish at Quail Bank and they managed some good whiting and Iylah caught her first fish, a nice leather jacket.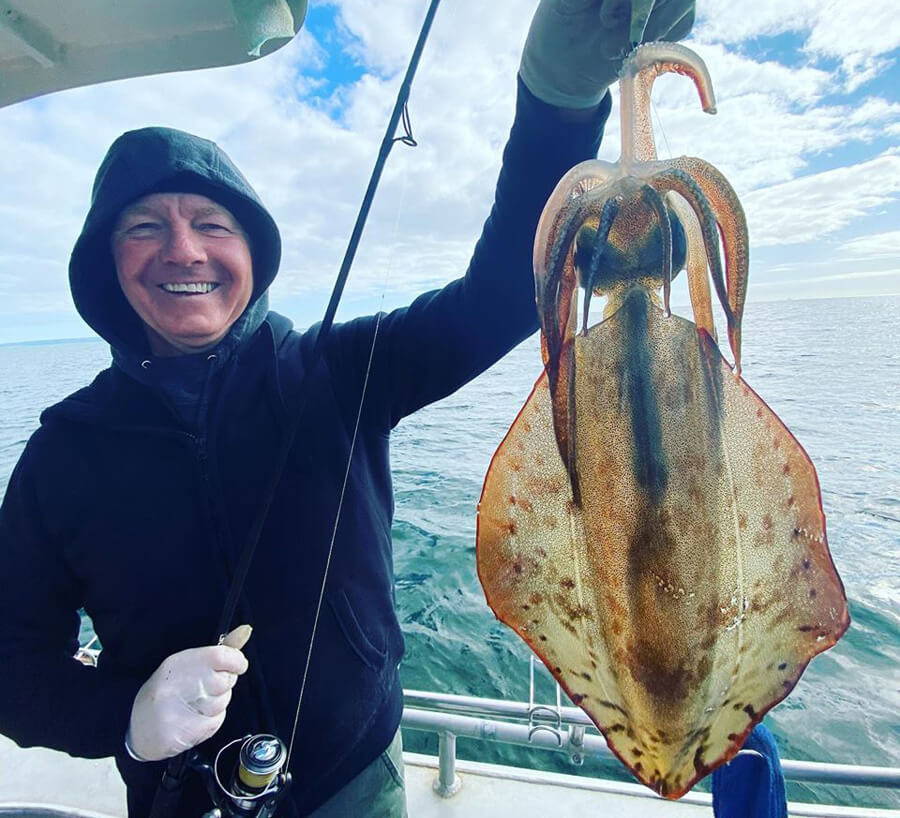 The Reel Time Fishing Charters crews have found some good squid fishing Port Phillip Bay this week.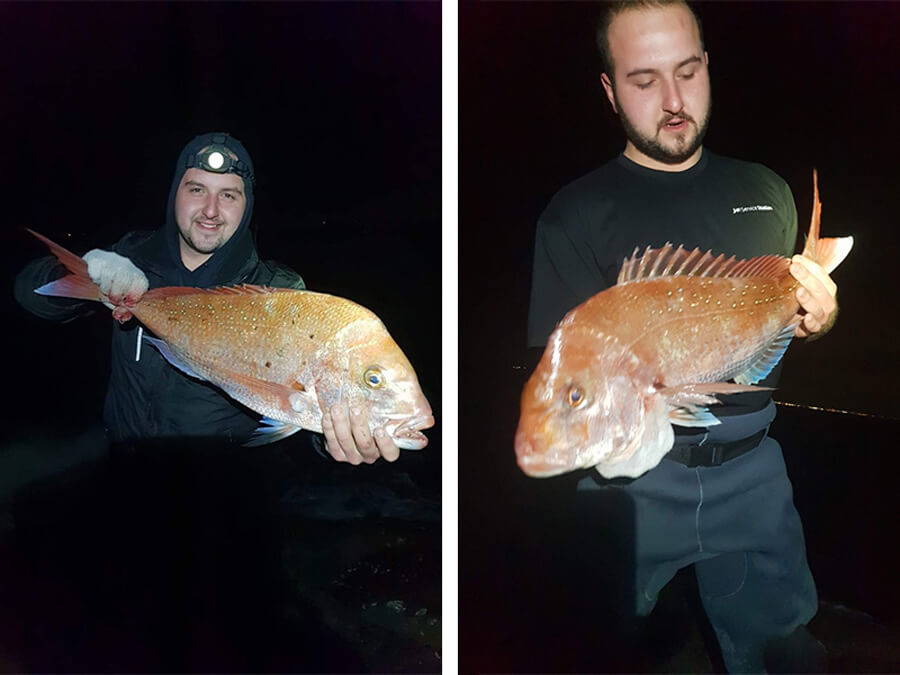 Baz Atalay caught a couple of nice snapper using pilchard and salmon fillets while fishing the rock wall at Hampton.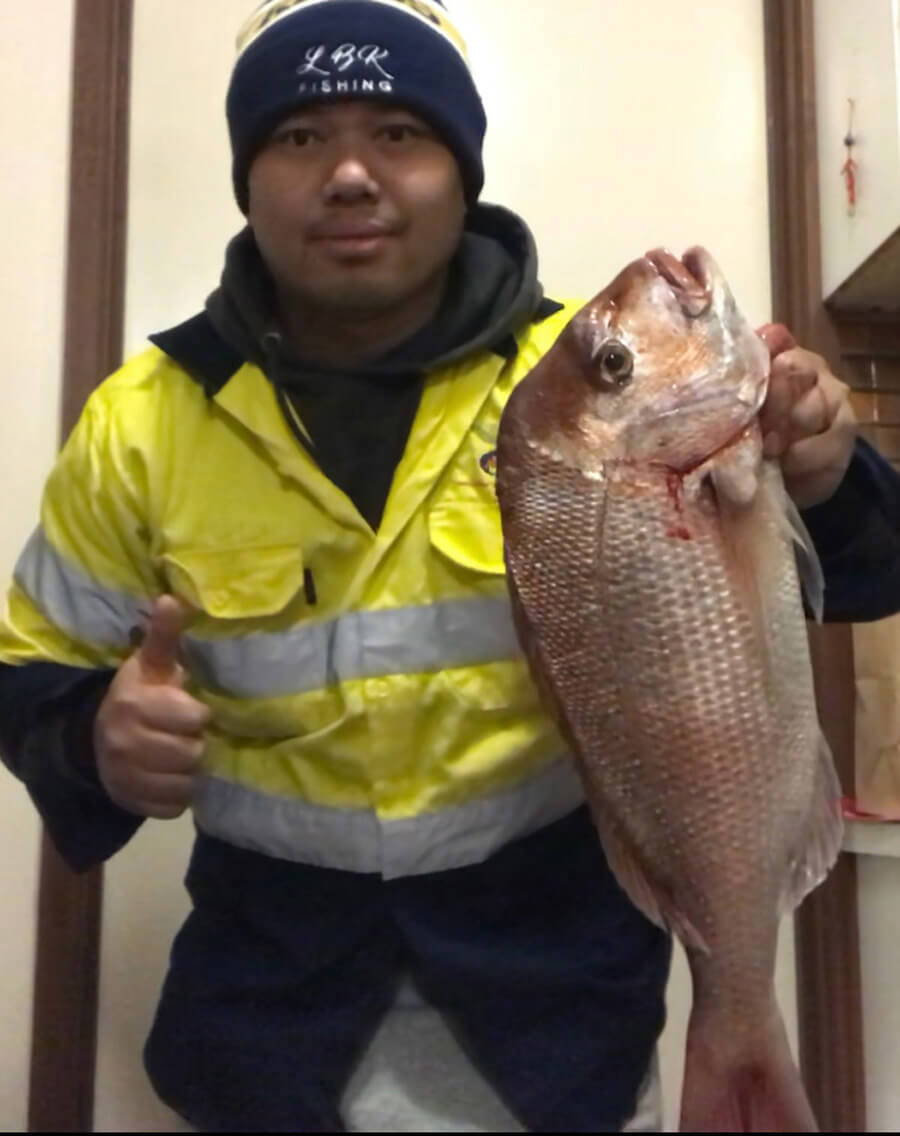 Heng Hryken used pilchard for bait to catch a nice snapper using a running sinker rig fishing at Hampton.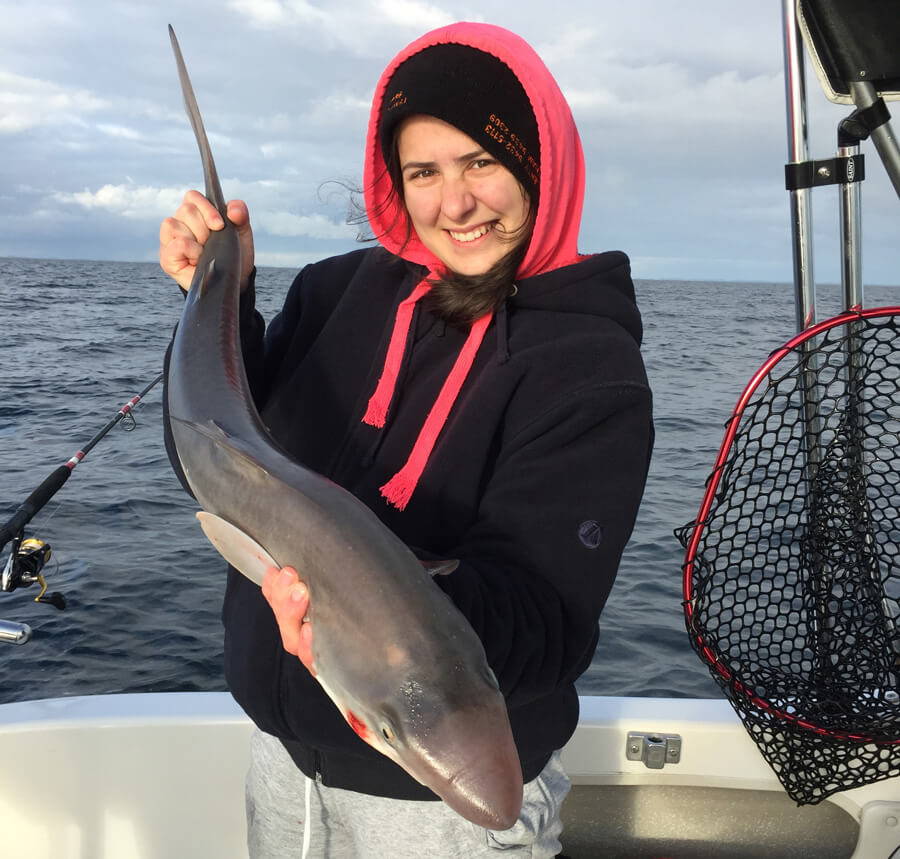 Liana Mezza with a beautiful school shark caught fishing out from Mornington last Friday.

Campbell with his nice 70cm snapper caught fishing in 20 metres of water out from Mornington on a full pilly.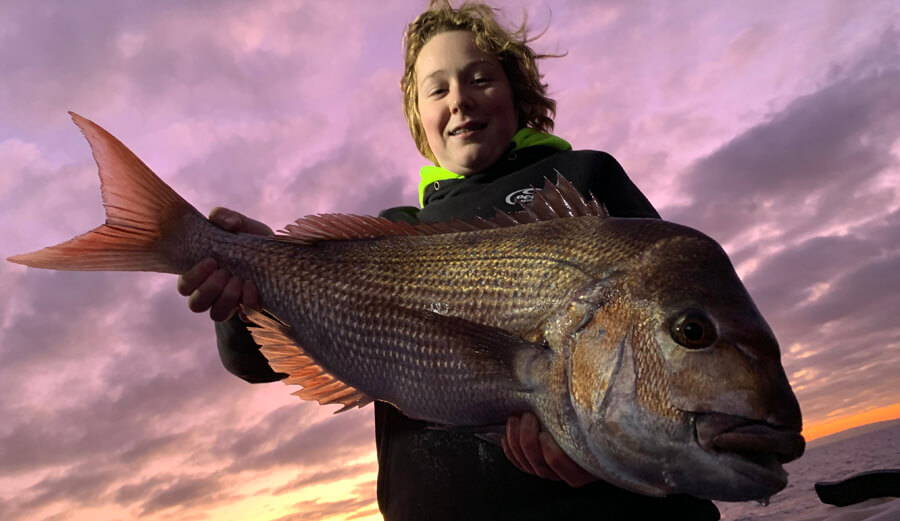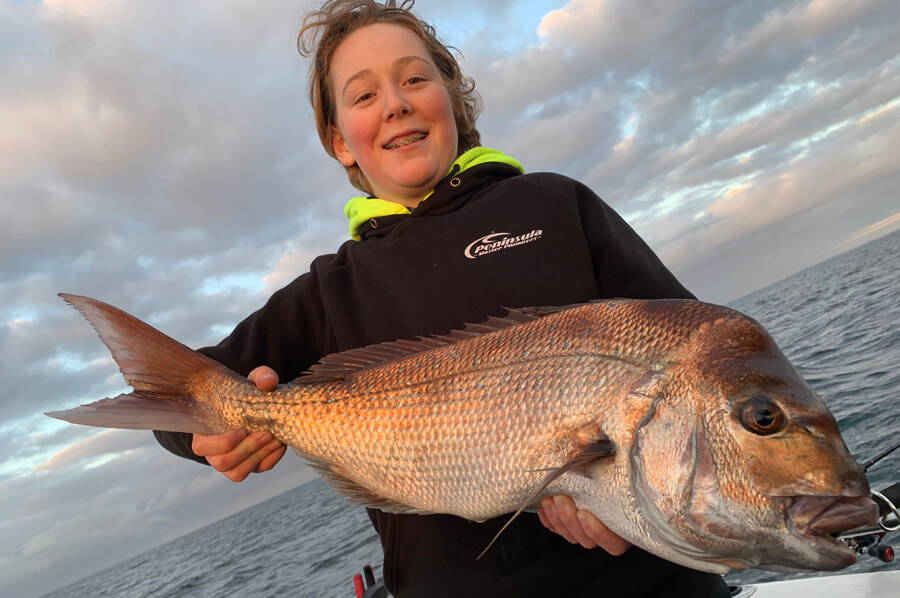 Jake with a couple of ripper snapper caught out from Mornington at first light. Each fish took a different bait, one pilchard and the other silver whiting.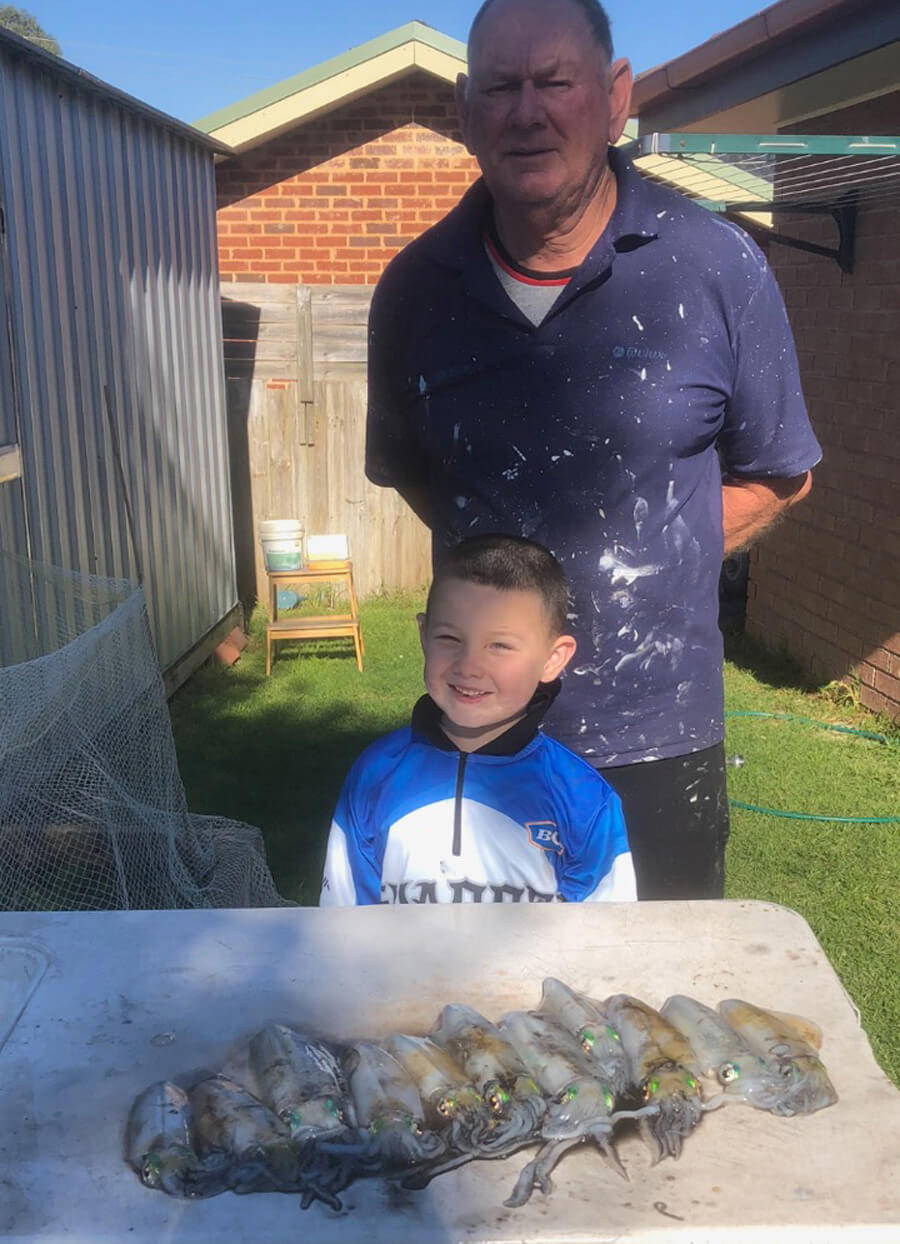 Jack Smith and his Pop fished out from Dromana on Sunday and managed 11 squid with Jack of course catching 10 of them.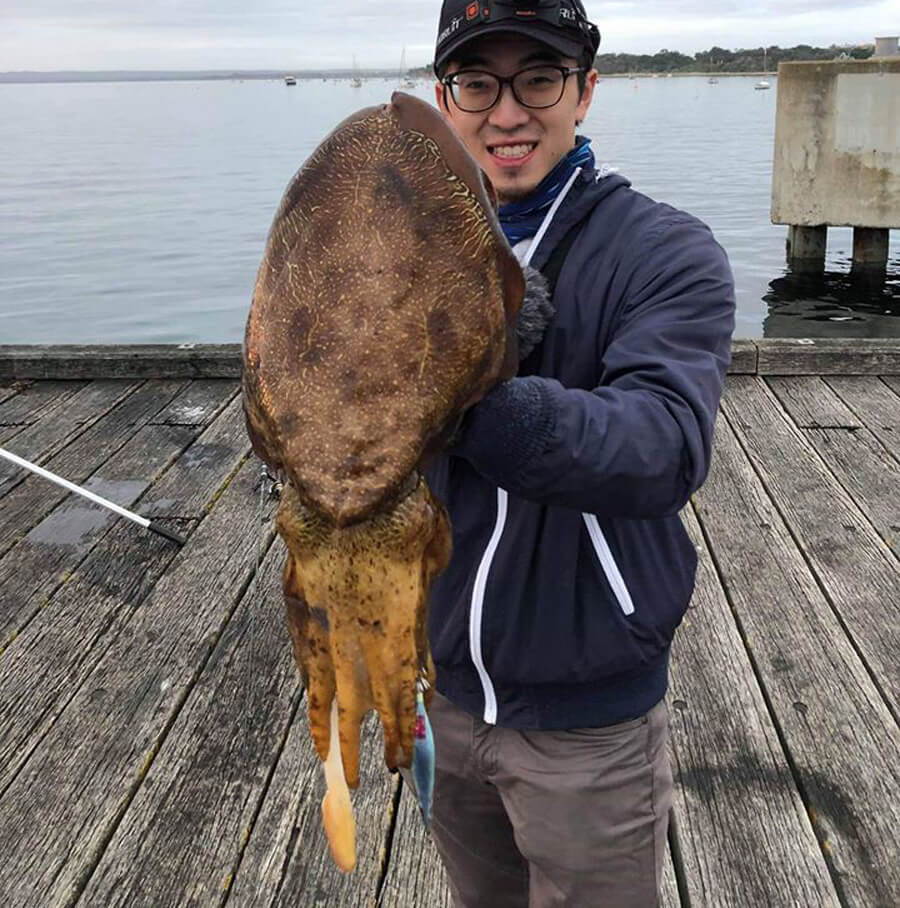 Josh Chao caught this monster cuttlefish fishing the Sorrento pier this week.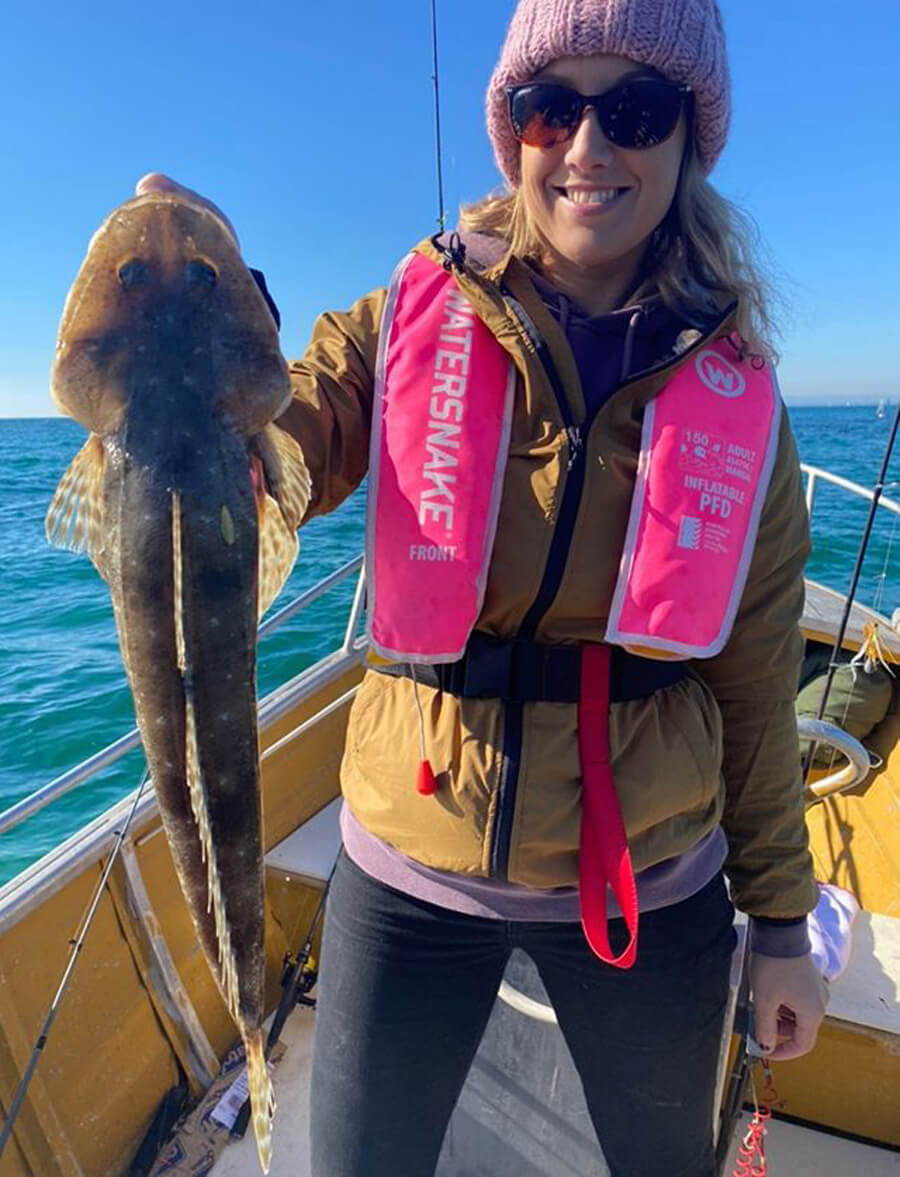 Michelle fished Sorrento last week and managed this nice flathead in shallow.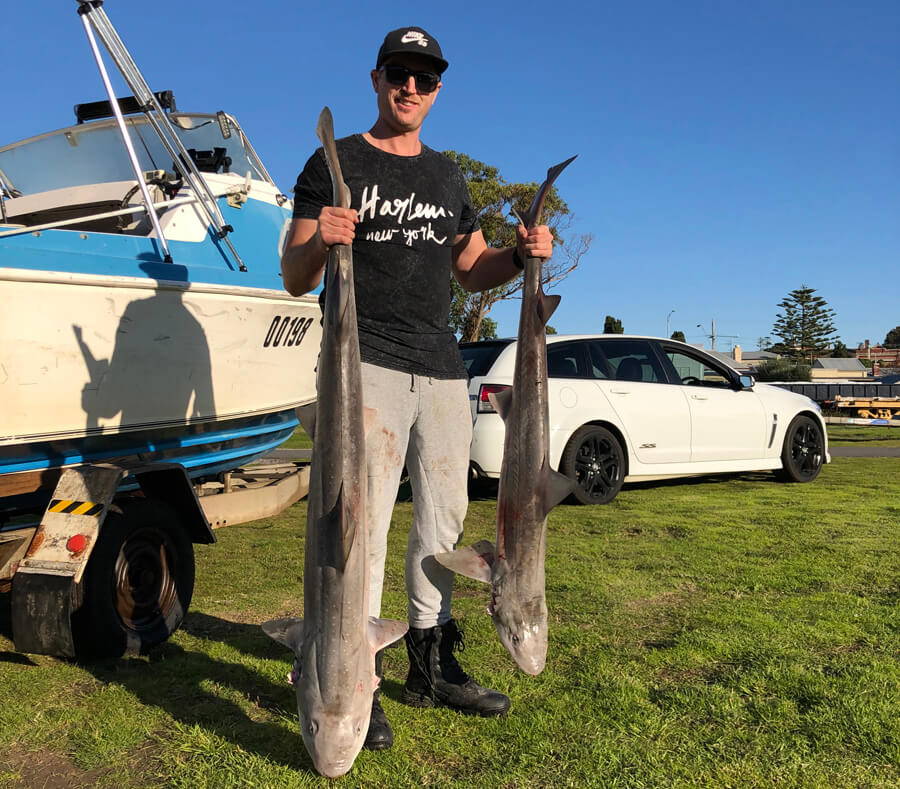 Shaun Robert launched at Queenscliff and headed offshore and caught these 2 cracking gummies, one on salmon, the other on mackerel.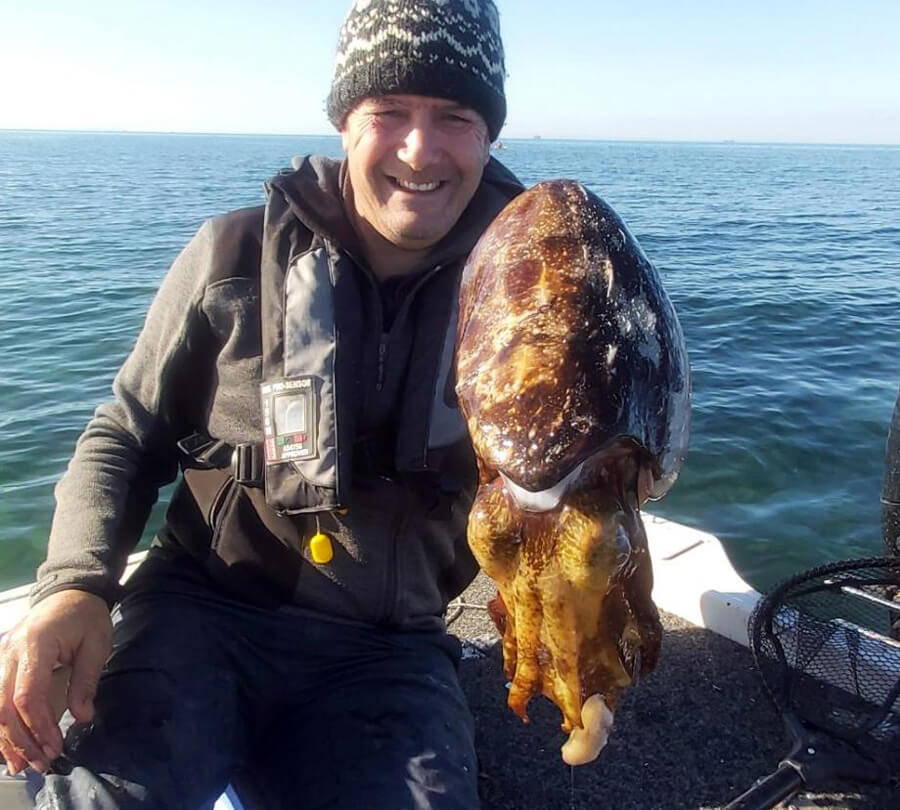 The BIG cuttlefish are certainly showing up at the moment, Silvio caught this one at St Leonards and it is one of many we have seen caught this week.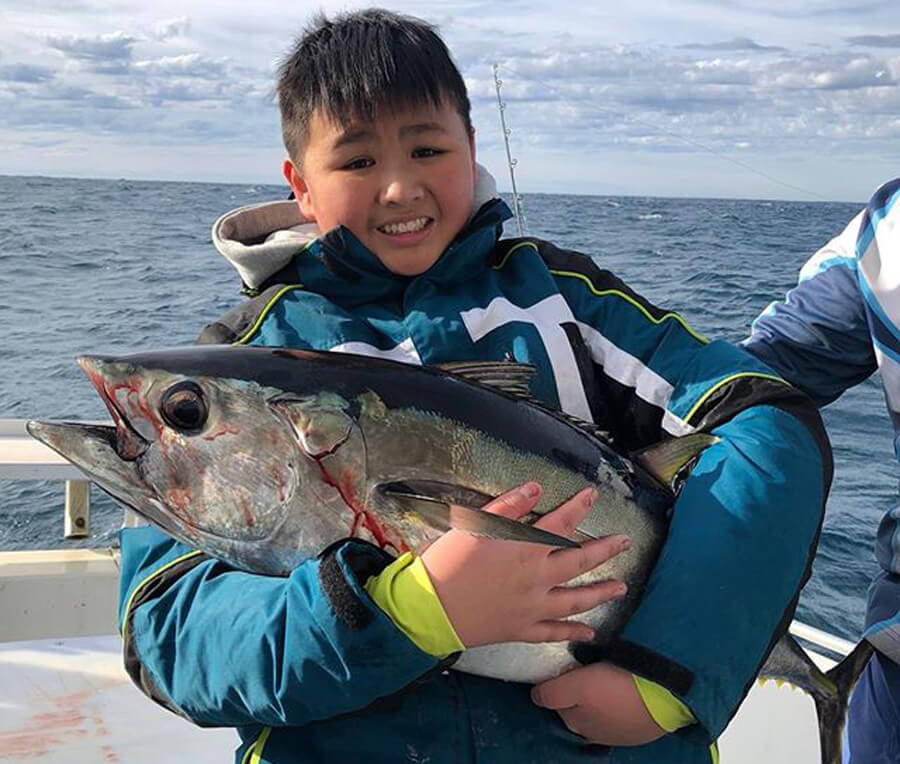 The reports of big schools of tuna at Portland are true. Young Marcus caught this nice school tuna while fishing Portland over the weekend.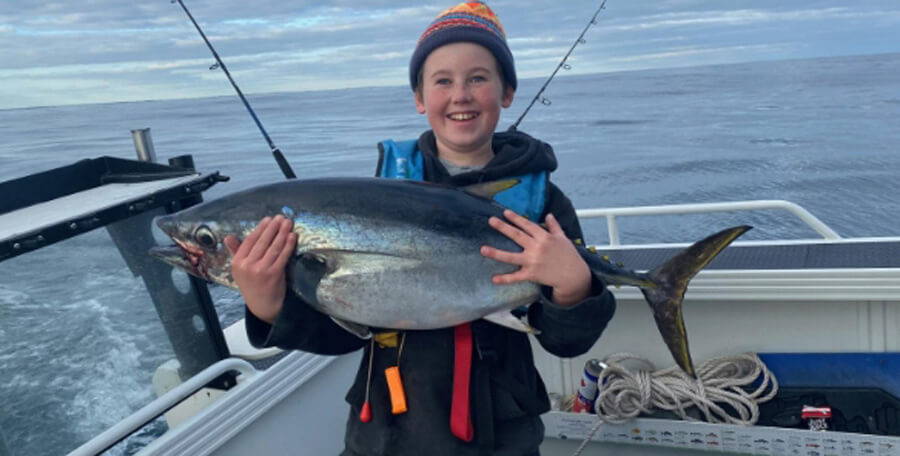 11yo Billy caught his first ever tuna out from Port Fairy on Friday in 50 metres of water. Great catch Billy well done!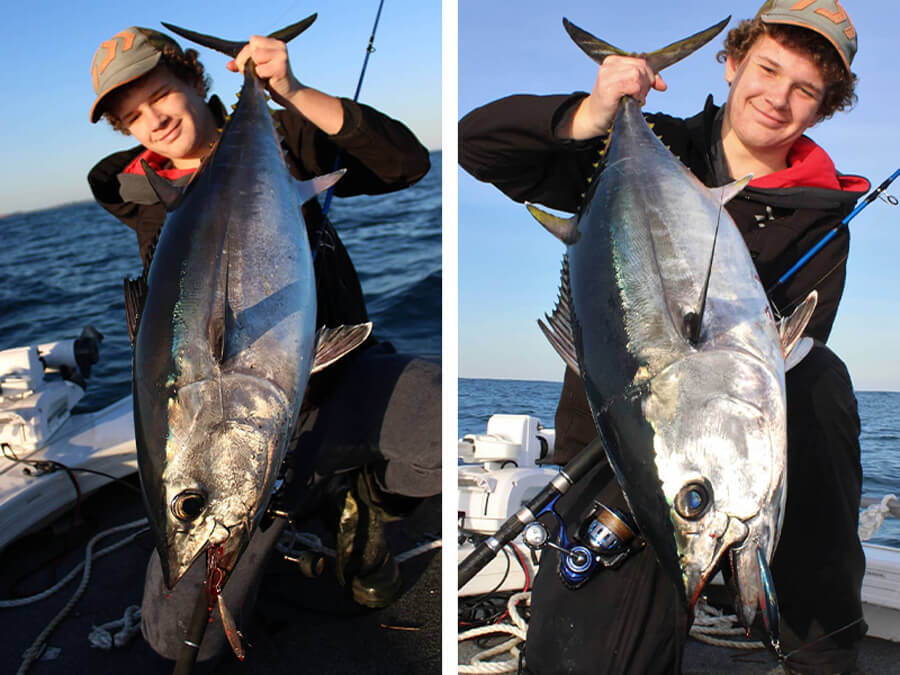 Luke Gercovich managed to head out and chase some tuna and had a ball catching them on stick baits.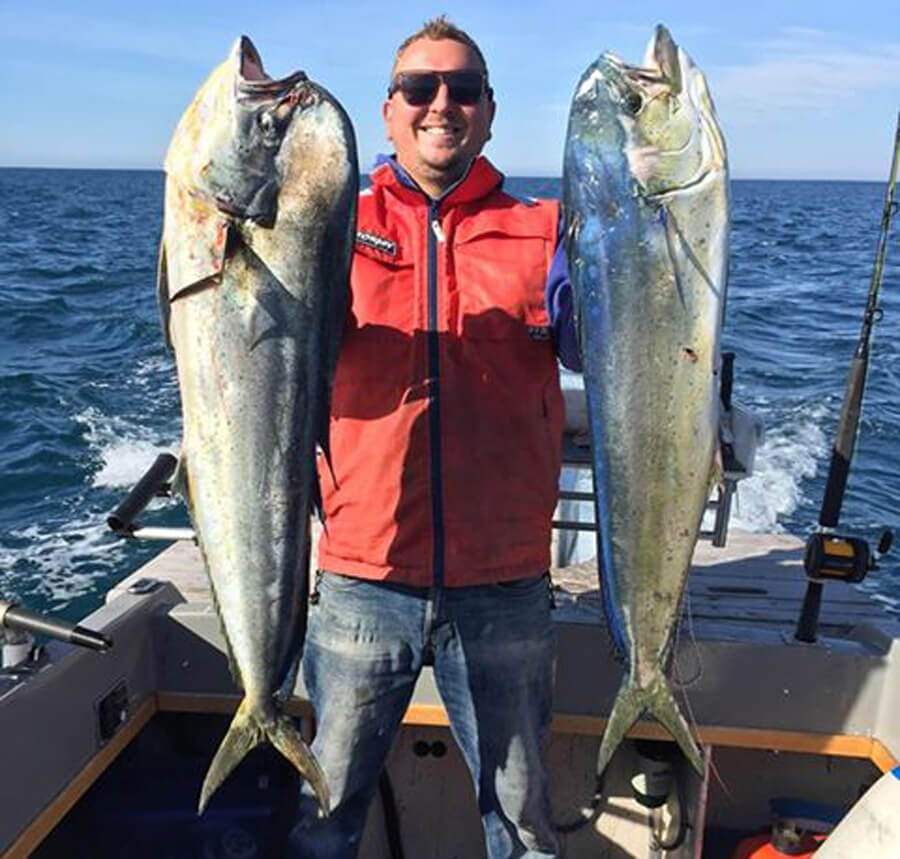 Jason Horne with a couple of ripper dolphin fish caught between Torquay and Barwon heads on a gold X-Rap 30 and also skirted lures.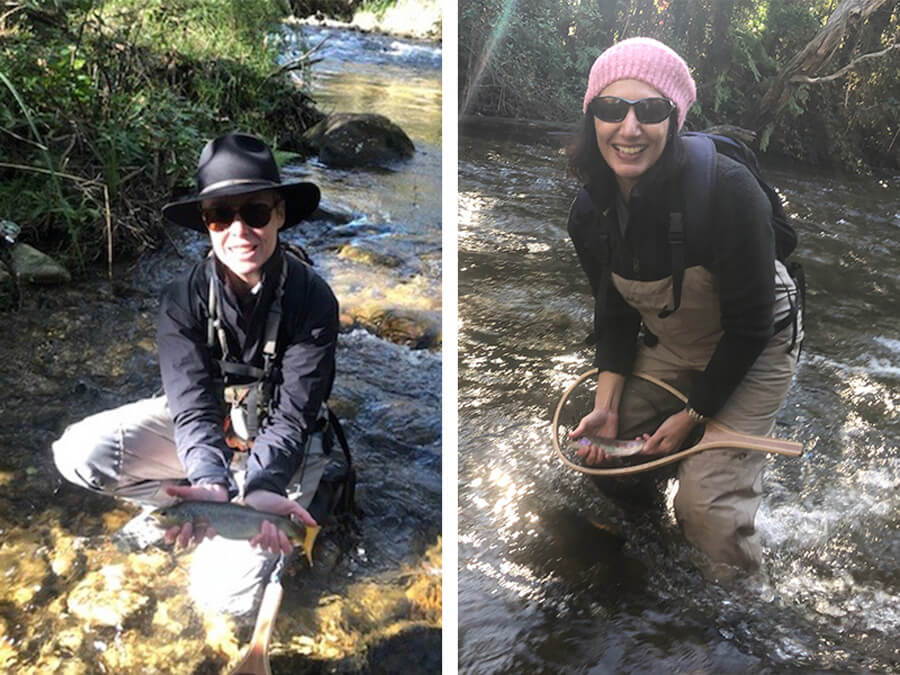 Charley May and Katherine Grech fished the Acheron and landed some nice trout on fly.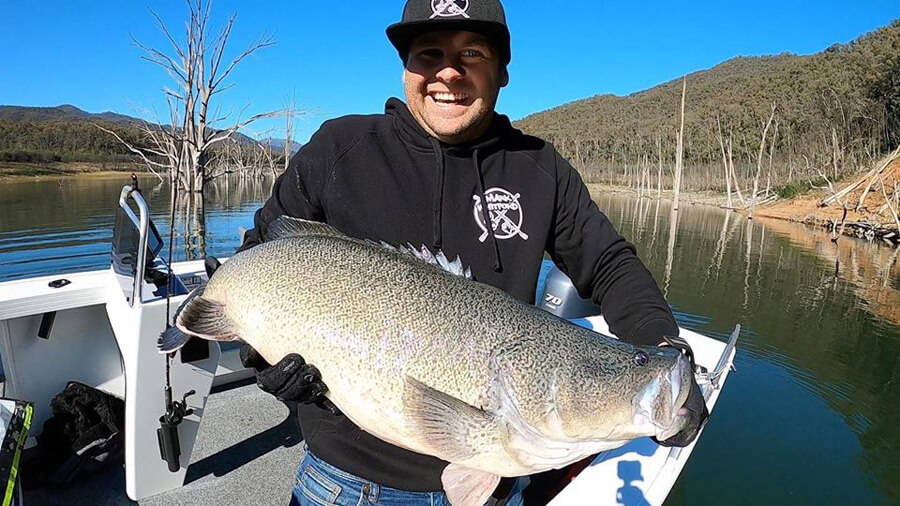 Mark Whitford and Lee Waddington hit up Lake Eildon chasing some cod and after a slow start Mark switched over to a Jackall Gigantarel in Brown dog colour and landed this beautifully coloured 88cm Murray cod while testing the action of the lure.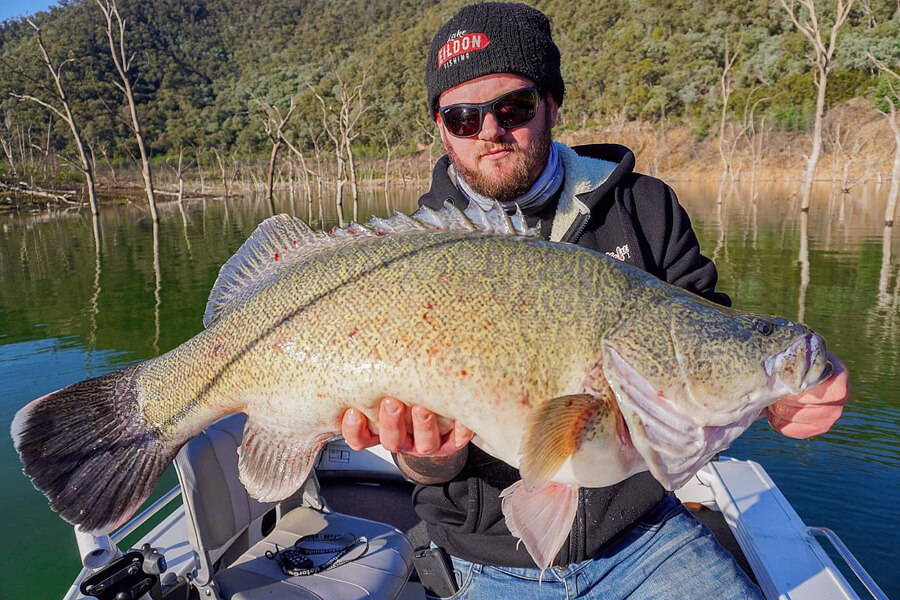 Bob Hazler fished Eildon last week and landed this beautiful cod on the Megabass Magdraft.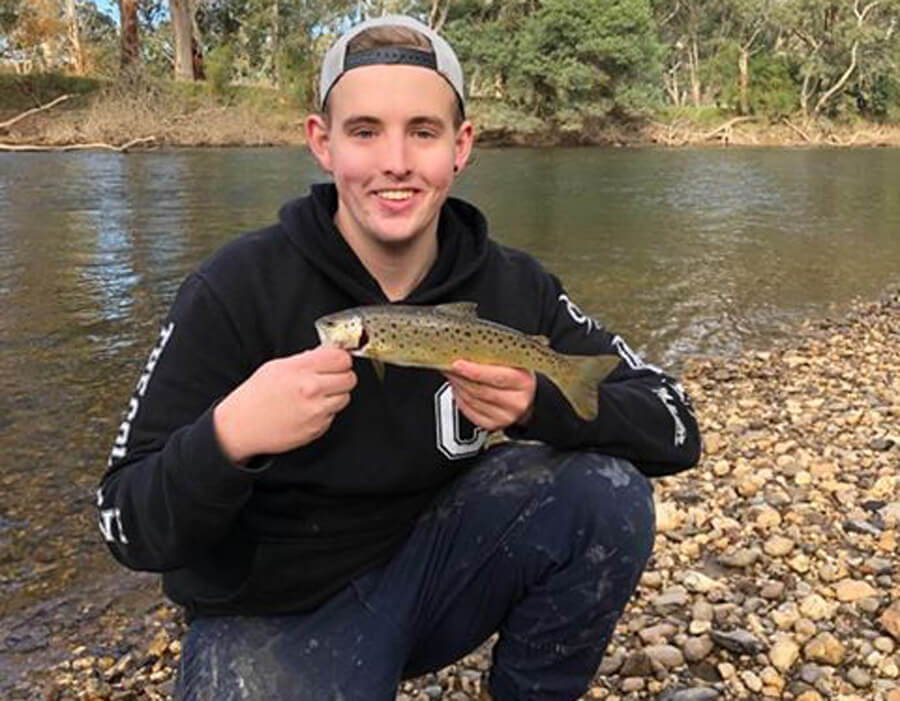 Braeden with a nice brown trout caught fishing the Goulburn River near Molesworth.
Lake Entrance swordfish have been coming in fast with a number of good fish weighed in.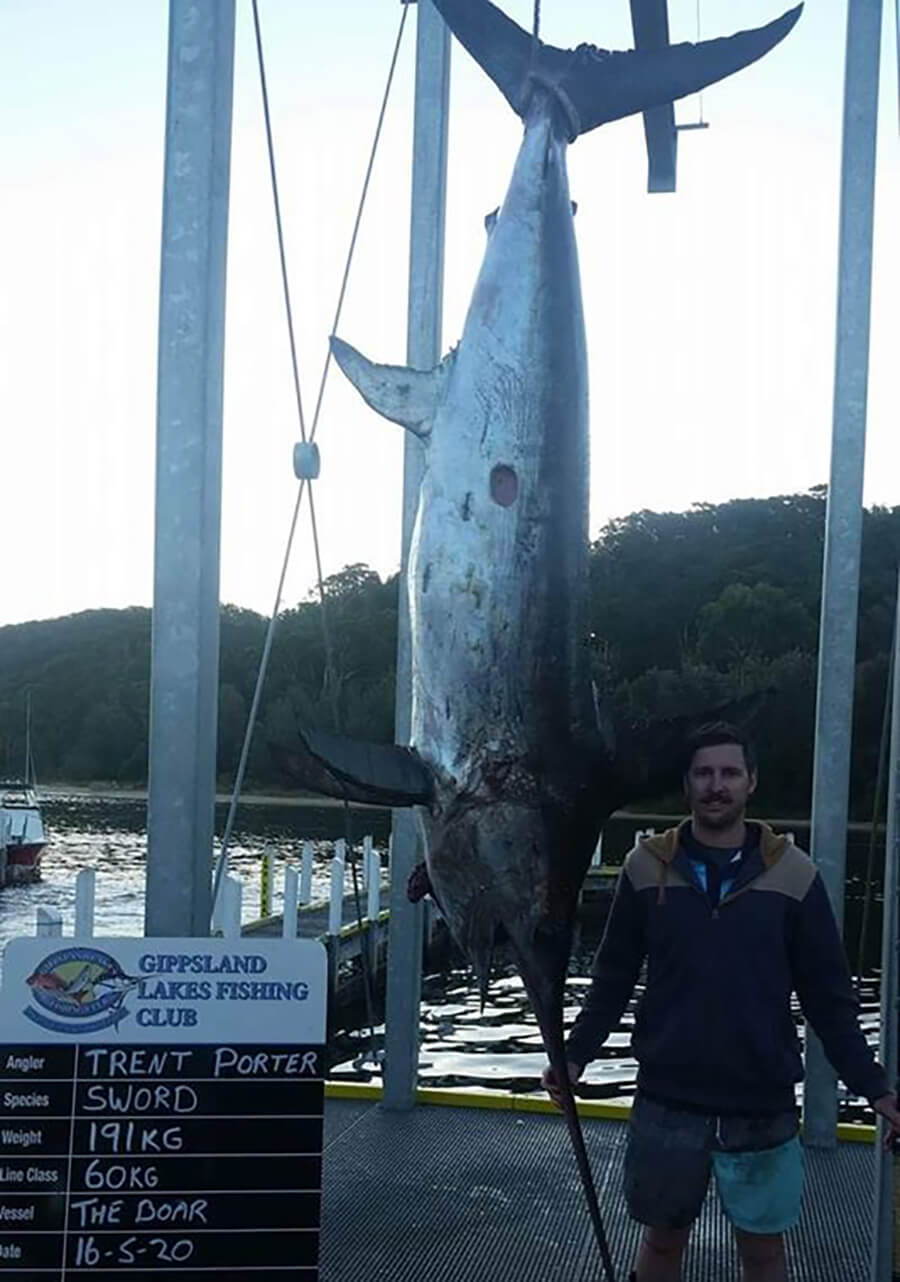 Congratulations Trent Porter from Team Boar on your cracker fish.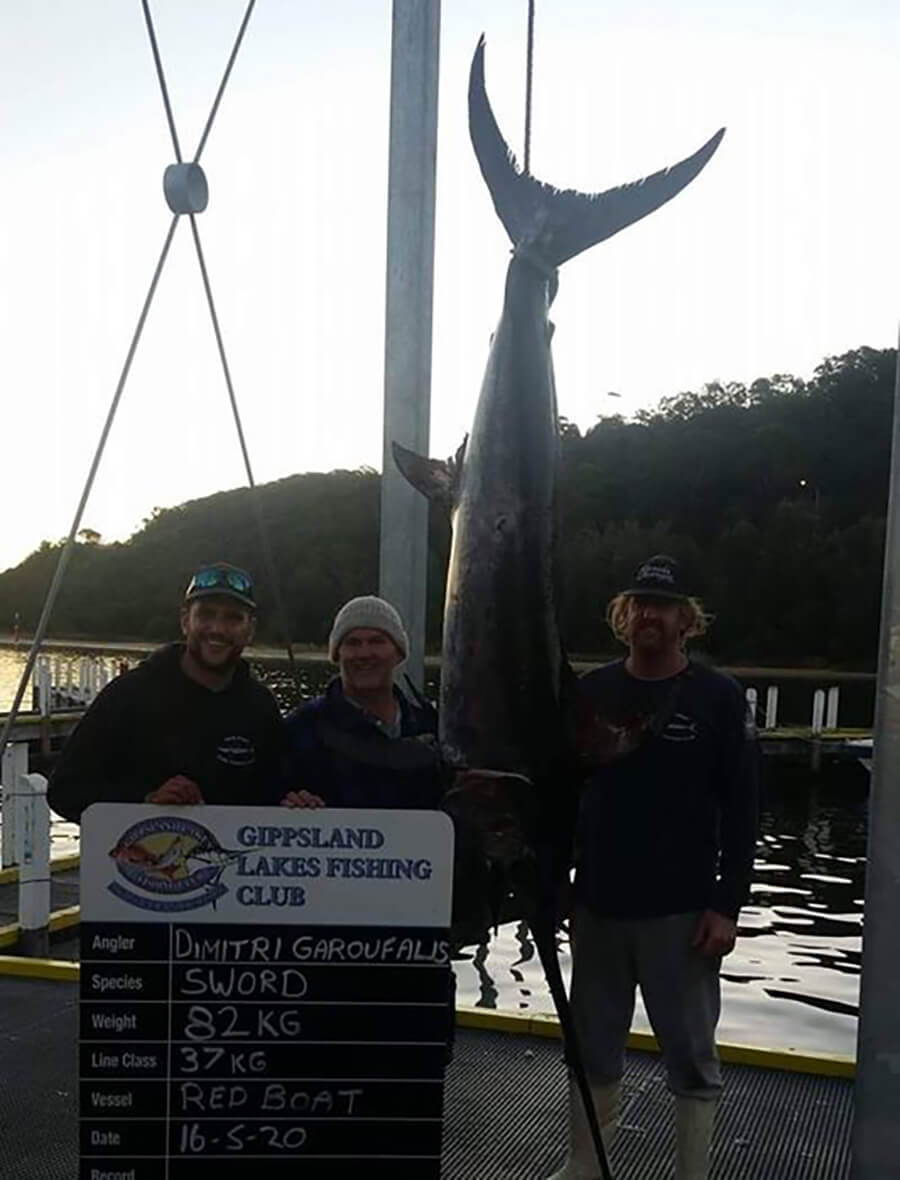 Congratulations Dimitri and team Red Boat.
Congratulations junior Gippsland Lakes Angling Club member Sam Guy on your 115kg sword cracker fish mate.
If you're close enough to Lake Tyers to go for a day trip it will be worth it. Mick Ott reports in from fishing with his daughter there and they had a ball on some cracking fish with young Matilda catching a 55cm snapper using pilchard for bait and Mick's tailor going 80cm! A number of bream were caught on the trip also to 42cm.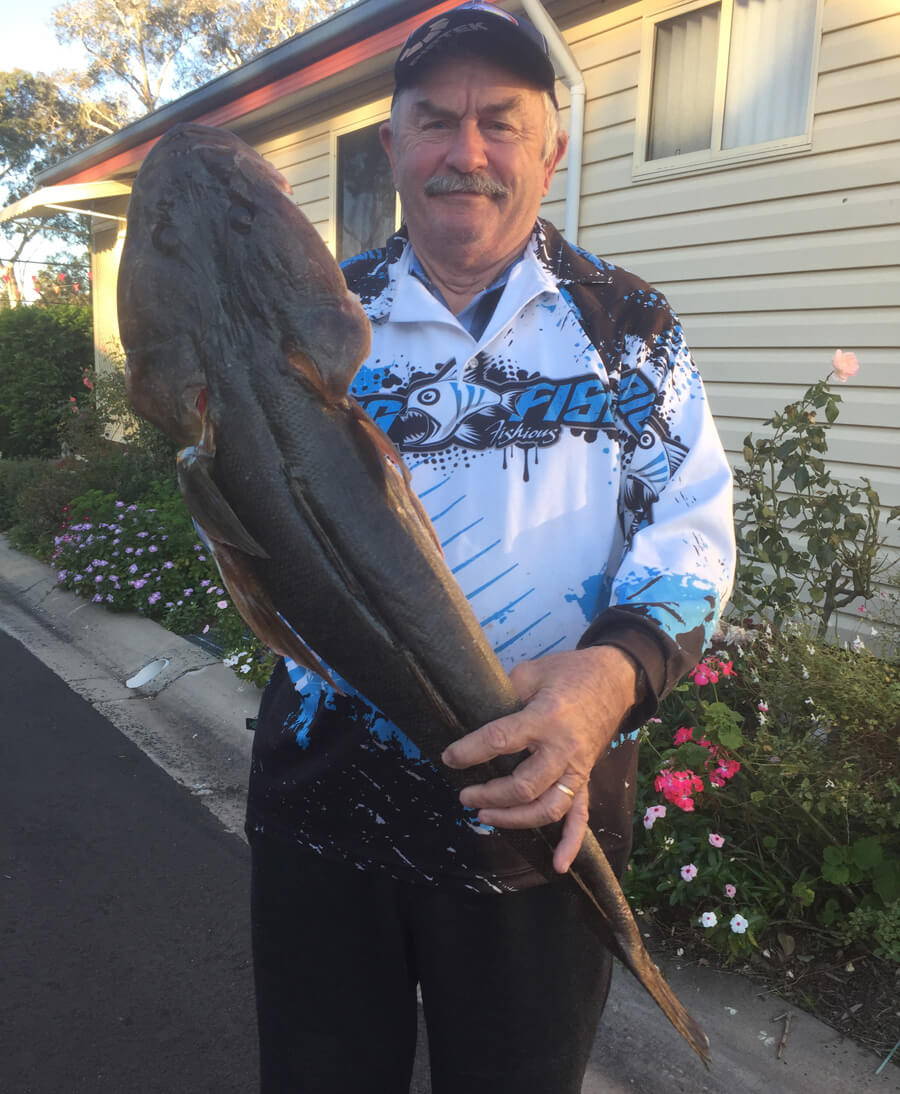 Robert Gill caught this ripper dusky flathead of 85cm fishing Lake Macquarie in NSW.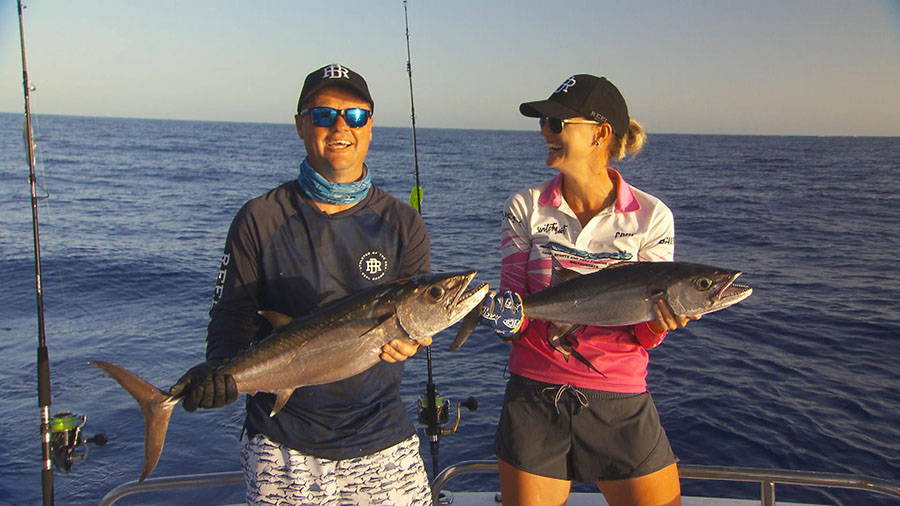 TALKING FISHING - C31 - TUESDAYS at 8.30pm
Catch "Talking Fishing" on Melbourne's C31 TV (CH44) at 8.30pm each Tuesday night. Staff members David Kramer and Adam Ring together with Steve "Trelly" Threlfull host Australia's only "Live to Air" fishing television program at this prime time-slot. Put Tuesday night's at 8.30 away in your weekly diary of TV shows to watch!
Some fish, such as the great white shark, can raise their body temperature. This helps them hunt for prey in cold water.

Good Luck with your fishing and stay safe on the water,

The TEAM at Tackle World Cranbourne & Mornington