Kozzi and his son in law Nick fished Tortoise Head on Sunday and caught a nice mixed bag of whiting, flathead, pinkies and salmon.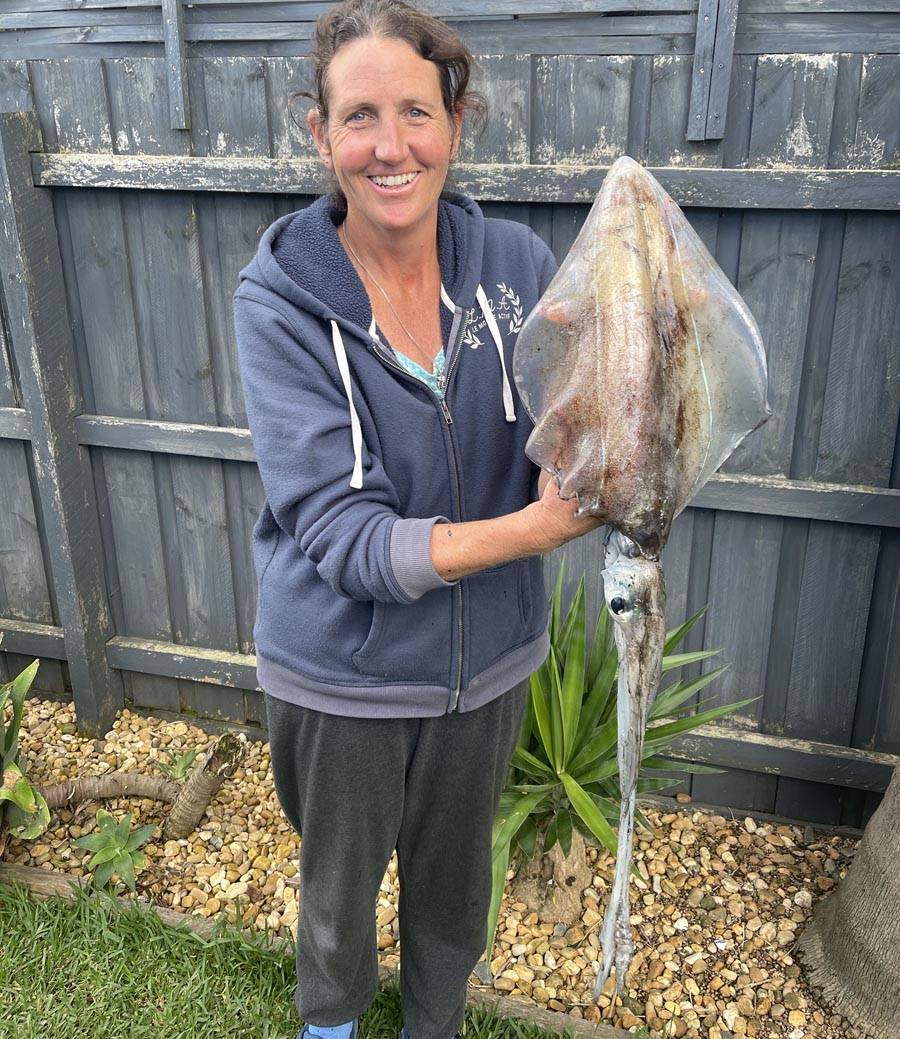 Kerrie Methers fished Tyabb Bank on Sunday and landed this XOL squid of 2kg caught on a baited jig.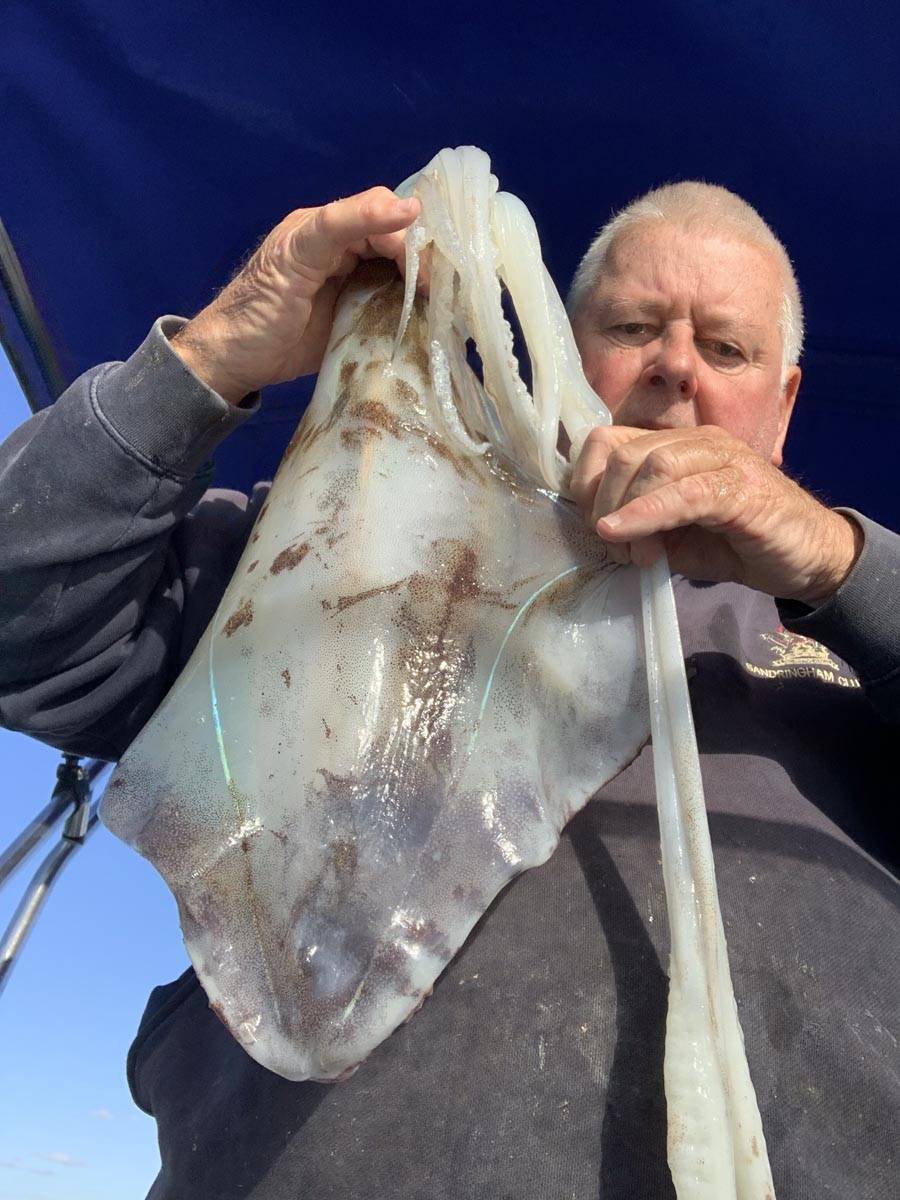 Don Wood caught a couple of solid squid fishing Tyabb Bank on Wednesday.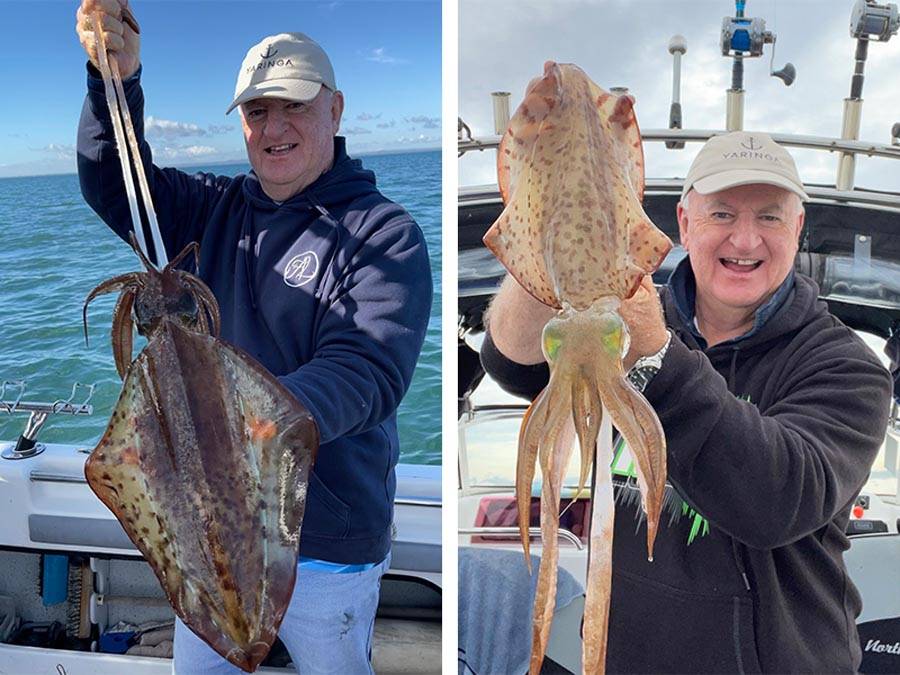 Pat Ellaby fished Quail and Tyabb Banks and smashed some massive squid with his 2 biggest measuring 44cm and 40cm (hood length).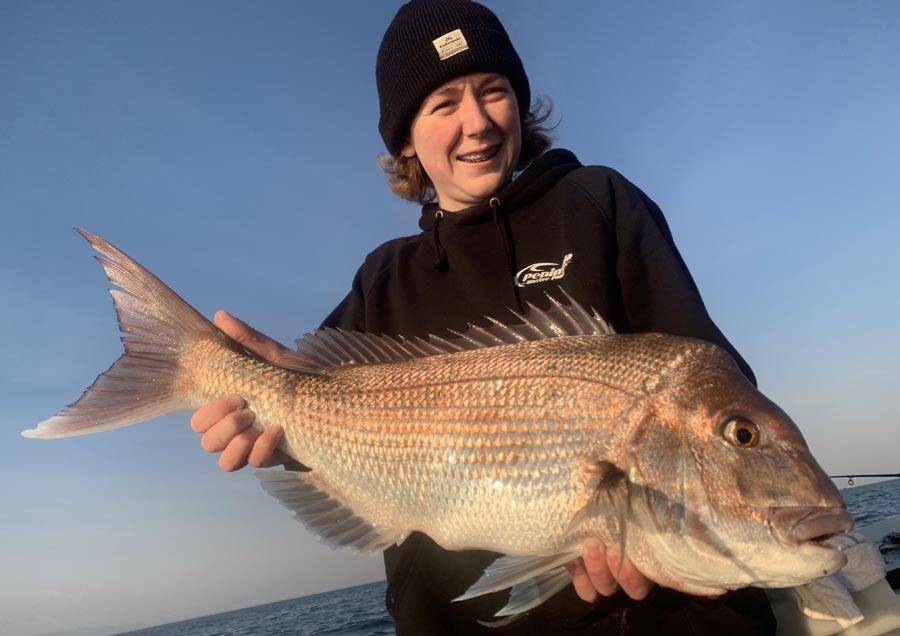 Jake caught this fantastic snapper fishing out from Mt Eliza in 20 metres using squid for bait.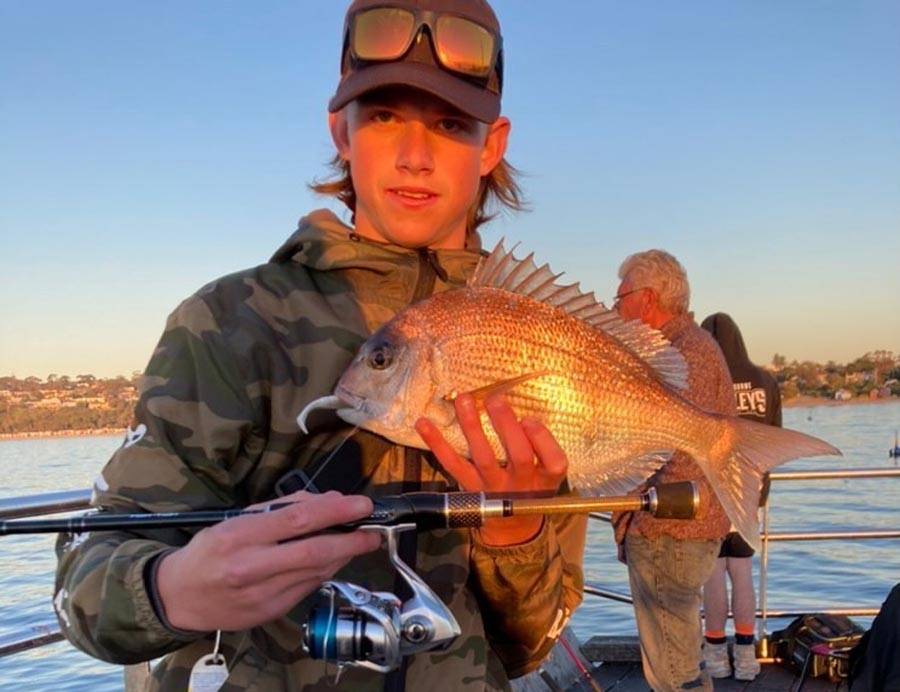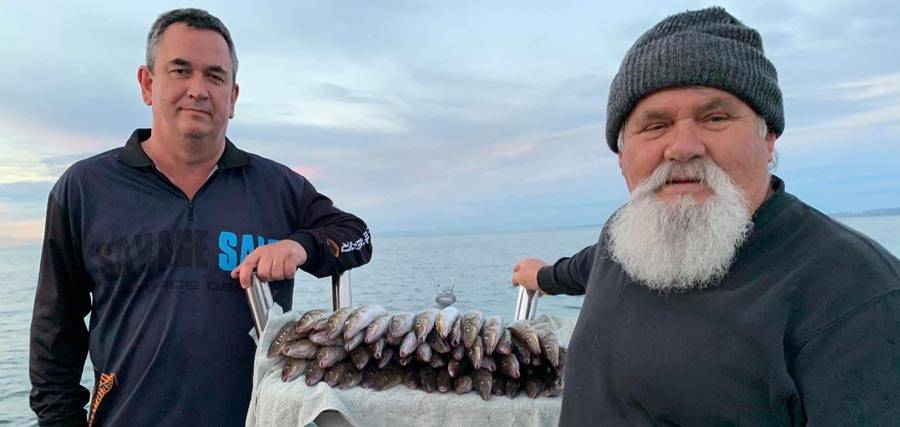 Paul Failla fished with his dad and a mate between Rosebud and Rye and landed some fantastic whiting during the run out tide with squid the best bait.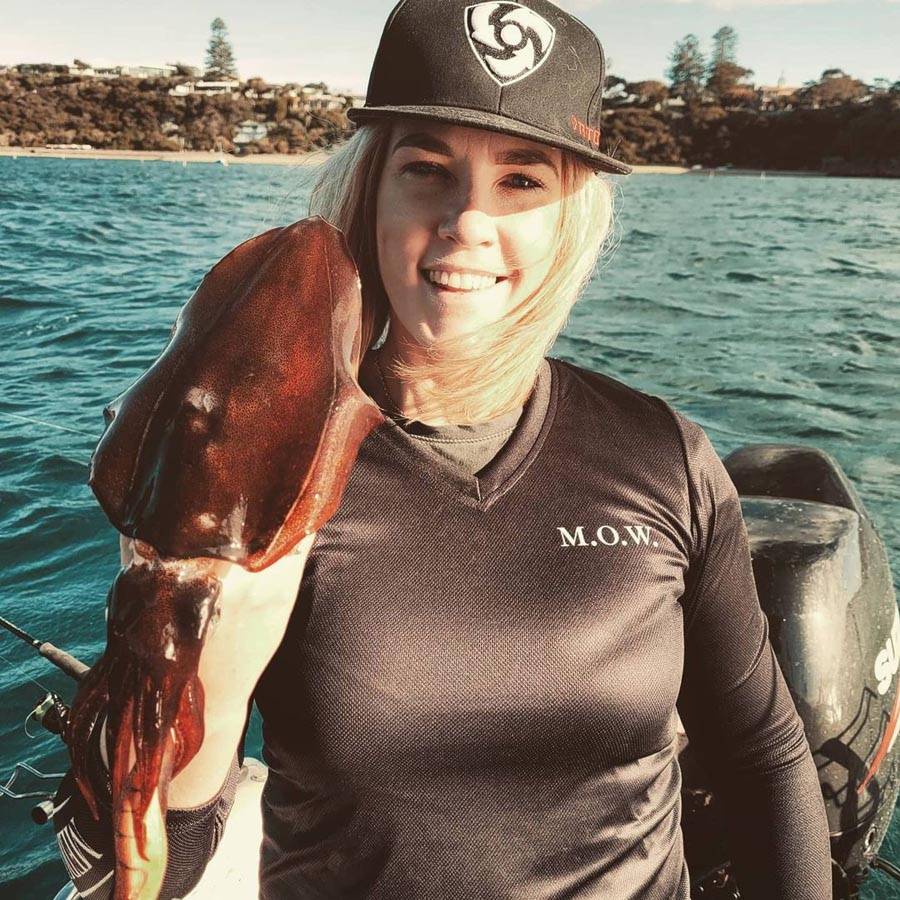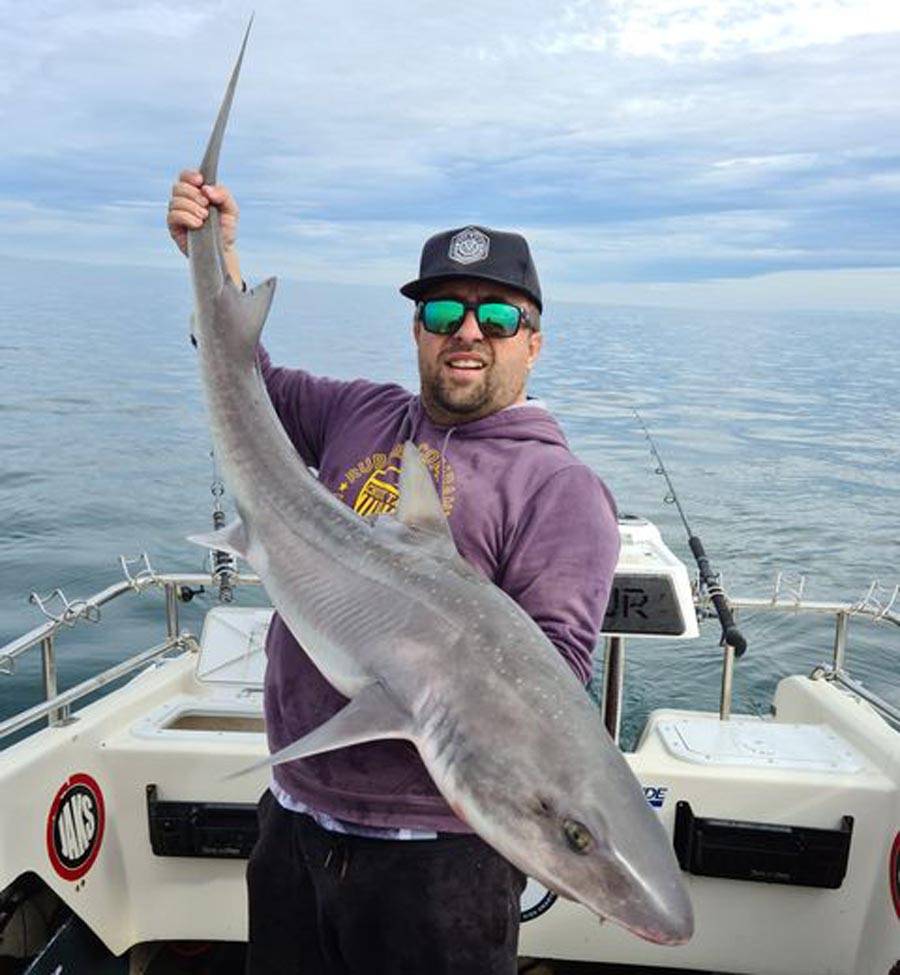 Steven Jurcec caught this ripper gummy on Friday out the back of Mud Island in 10m of water and took a salmon head chunk. Fantastic Gummy Steven well done!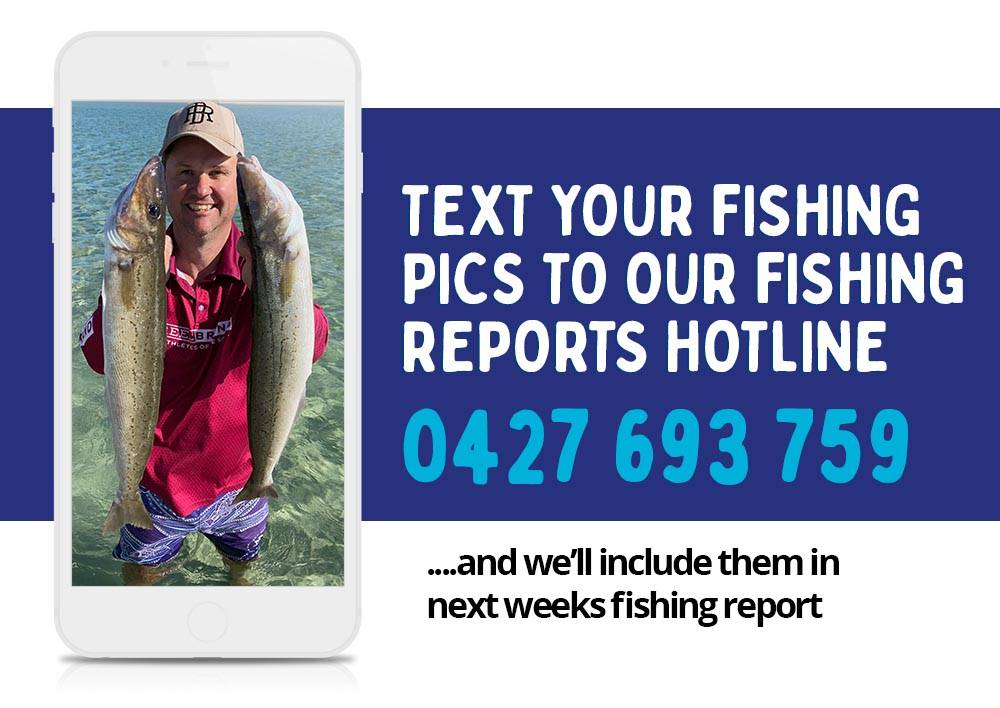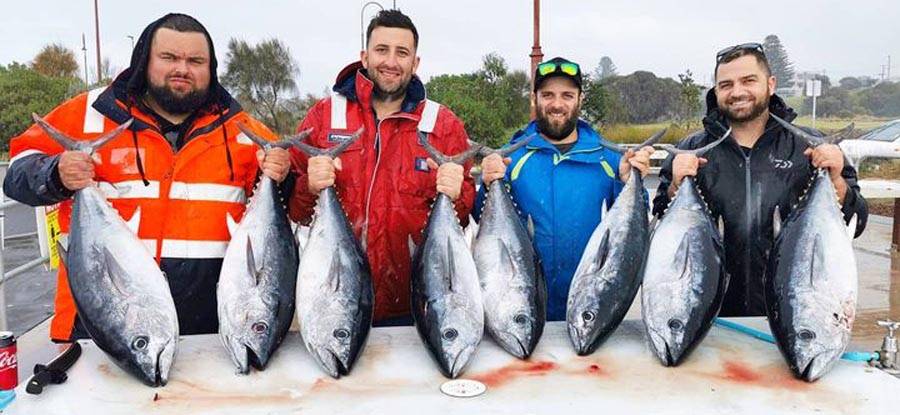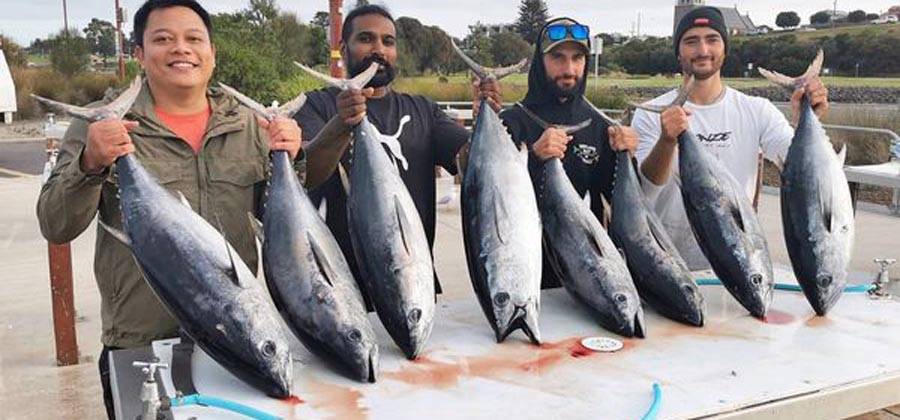 Chris Cassar from Cassar Fishing Charters got stuck into the tuna out from Portland this past week with his customers getting their bag in no time turning the sessions into catch and release.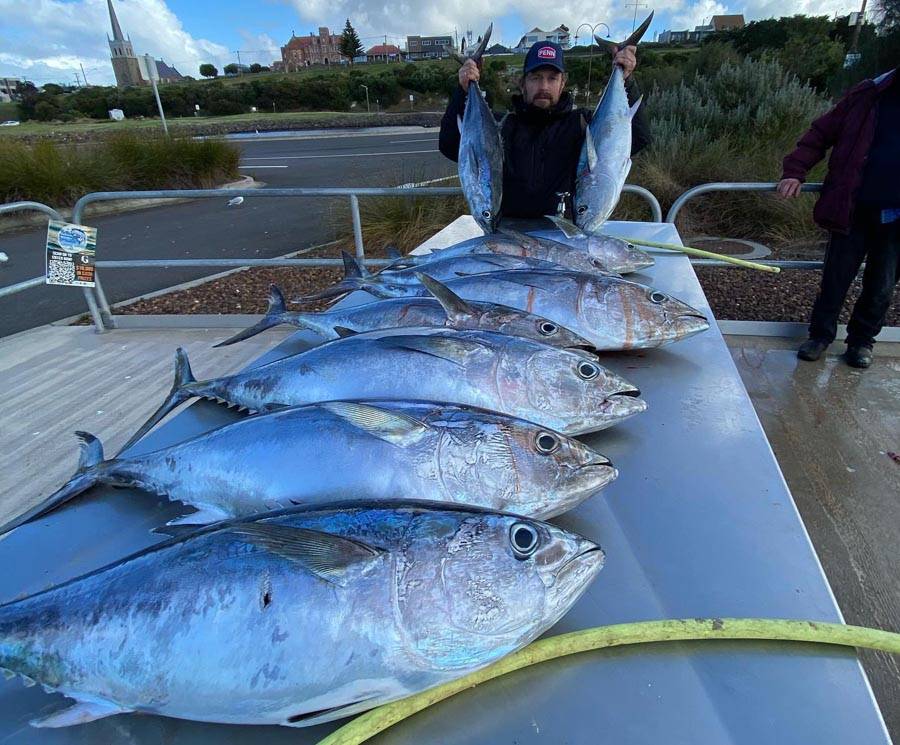 Simon Rinaldi from Red Hot Fishing Charters got on to a good patch of tuna out from Portland with his customers last week.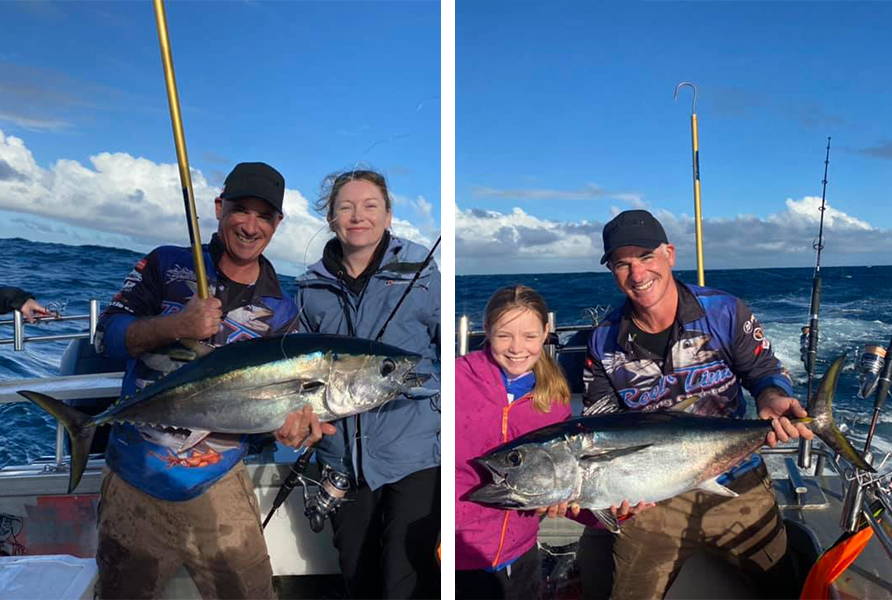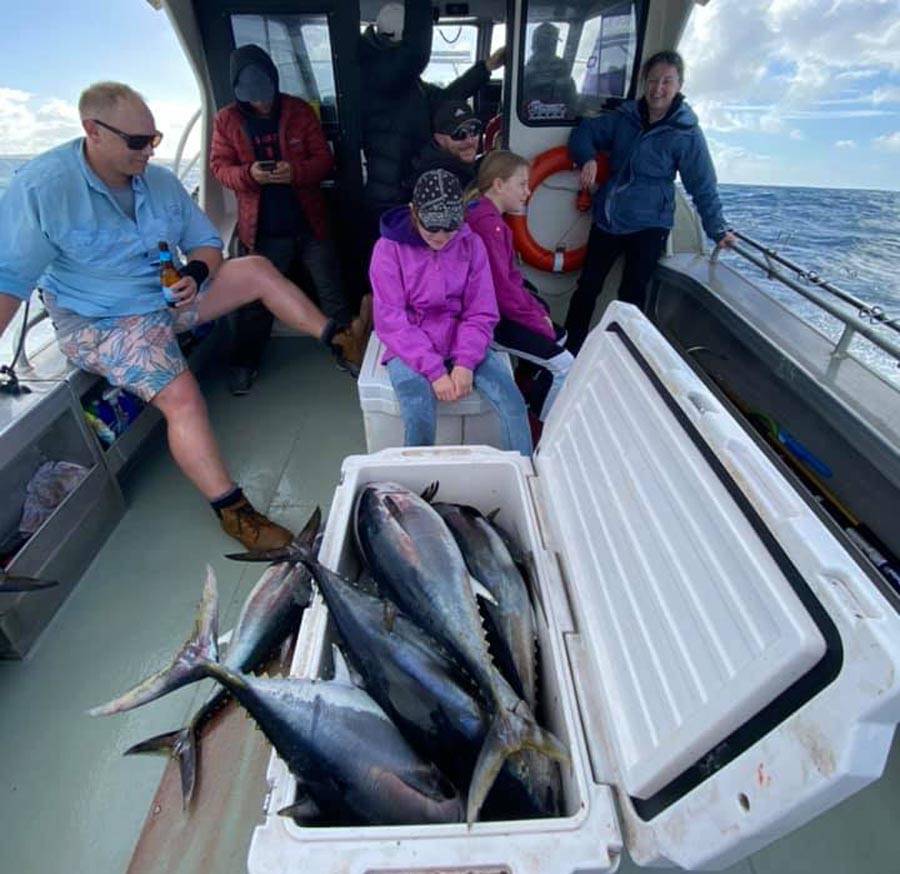 Matt Cini from Reel Time Fishing Charters caught some fantastic tuna with his customers last week.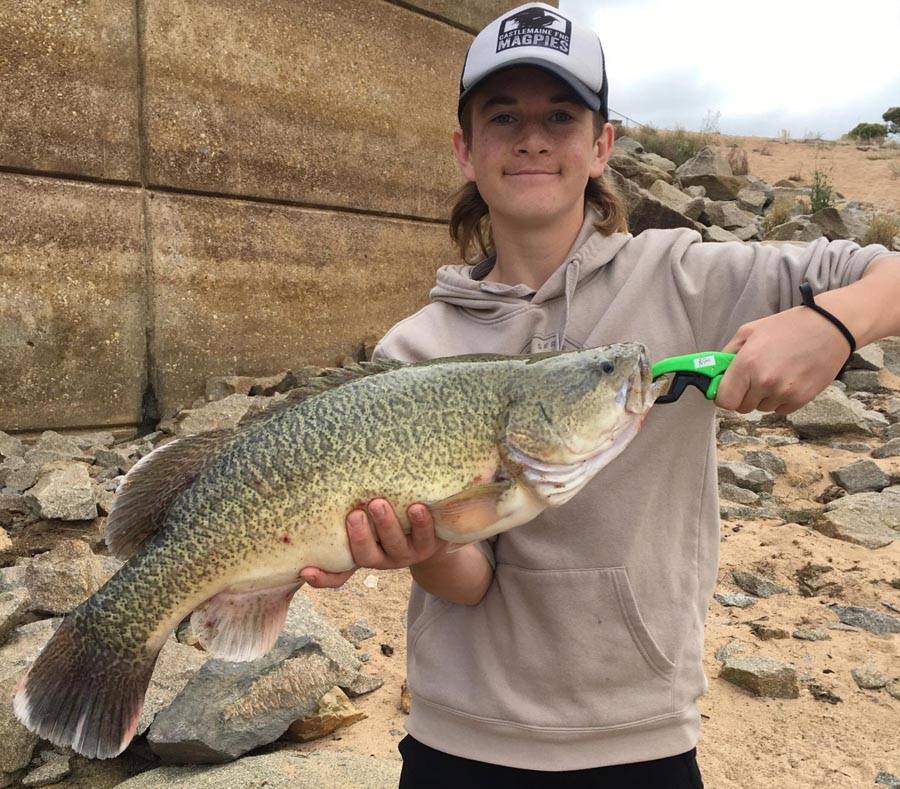 Tate Whaley with a ripper 66cm Murray cod caught at Cairn Curran Reservoir.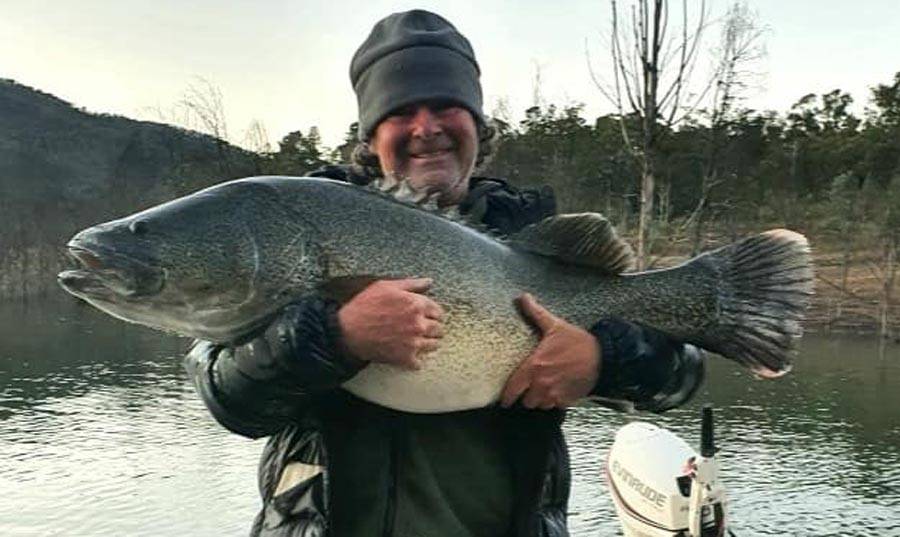 Donovan Wilson fished Lake Eildon last week and landed this beautiful 106cm Murray cod.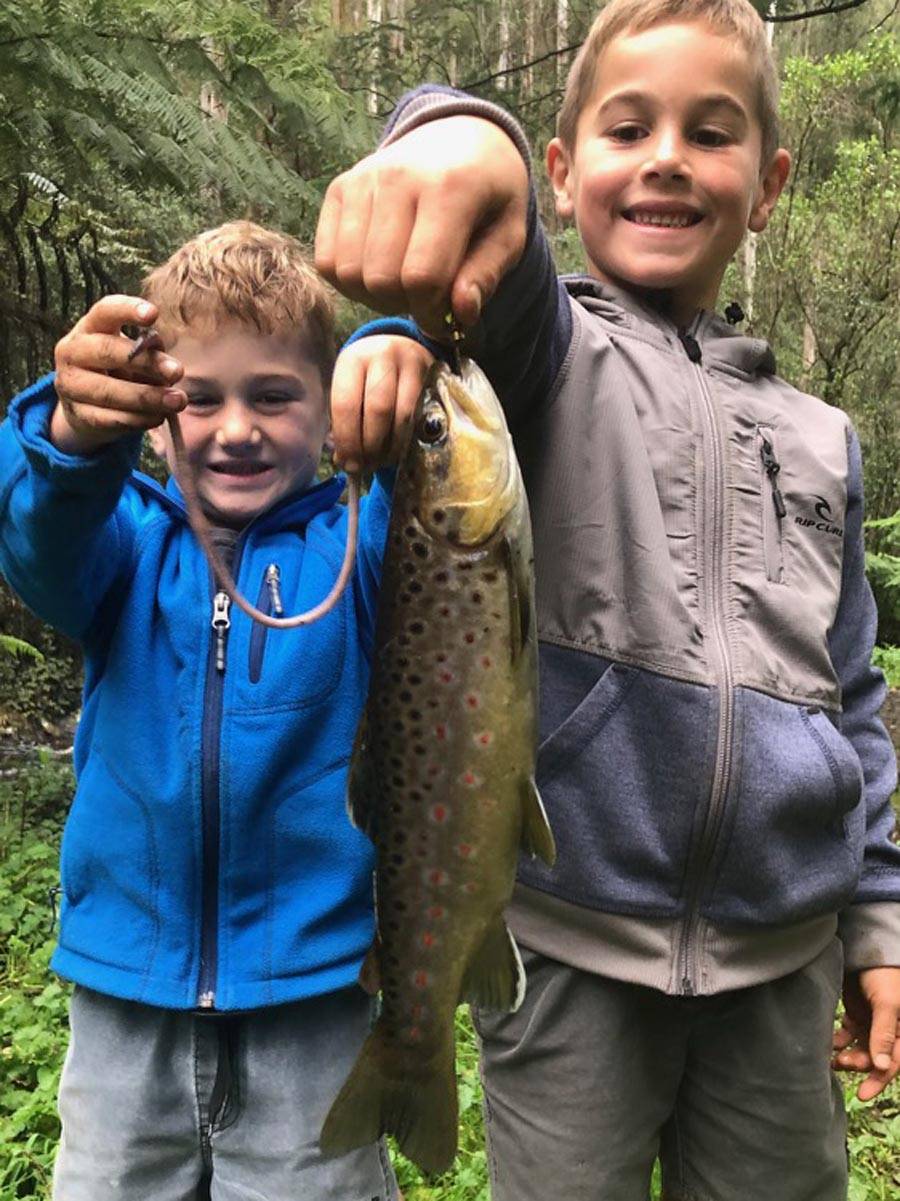 Angus and Isaac with a beautiful brown trout caught at Noojee on a spinner.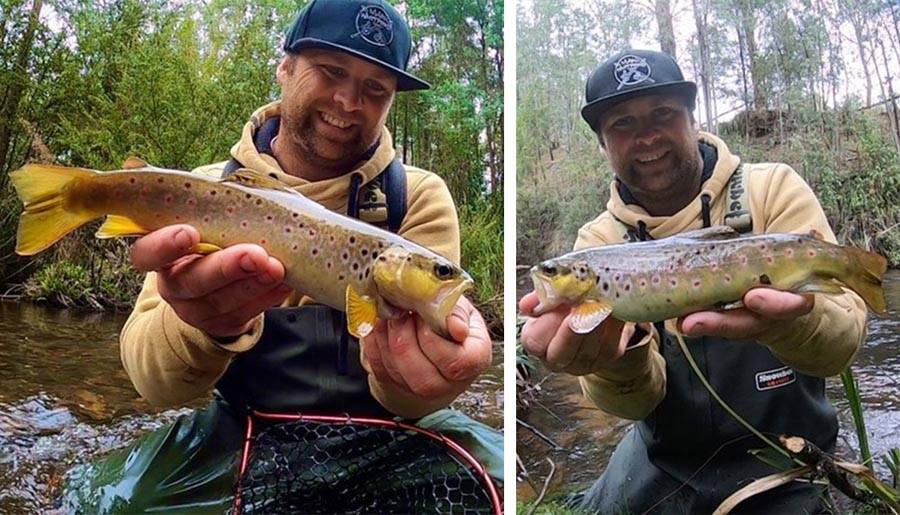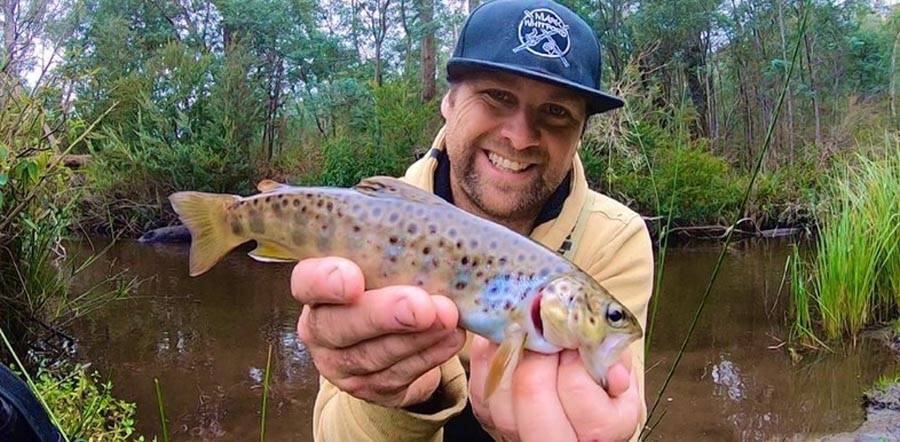 Mark Whitford fished around Yea and caught some beautiful brown trout using the Daiwa DR Minnow.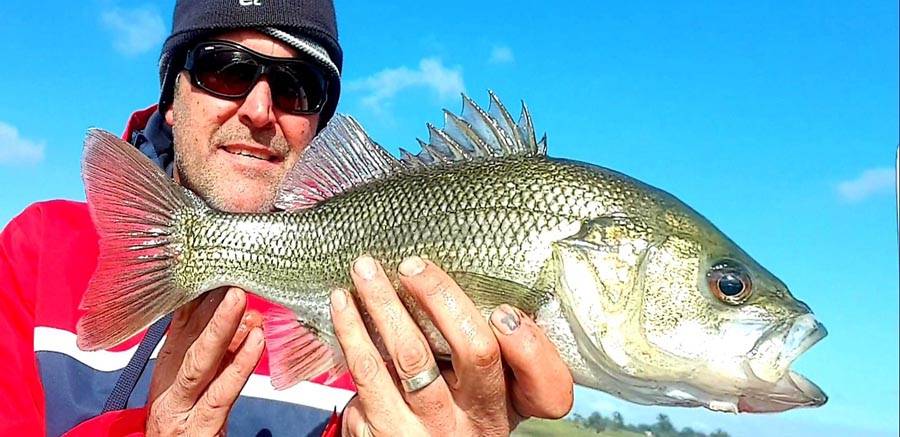 Andrew Ketelaar fished Blue Rock Lake on Saturday and caught some nice bass trolling Rapala Taildancer lures hard up against the trees. Andrew's top tip is to slow the troll right down and work the lure with plenty of pauses.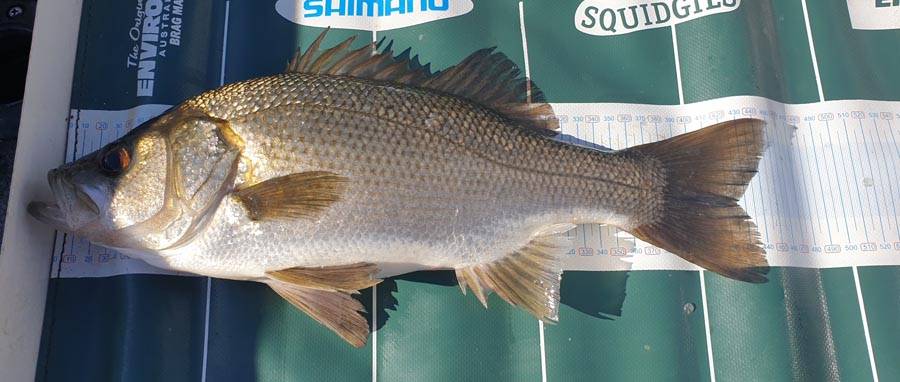 Rob Plant caught and released this cracker 45cm estuary perch on a Double Clutch lure fishing Marlo last week.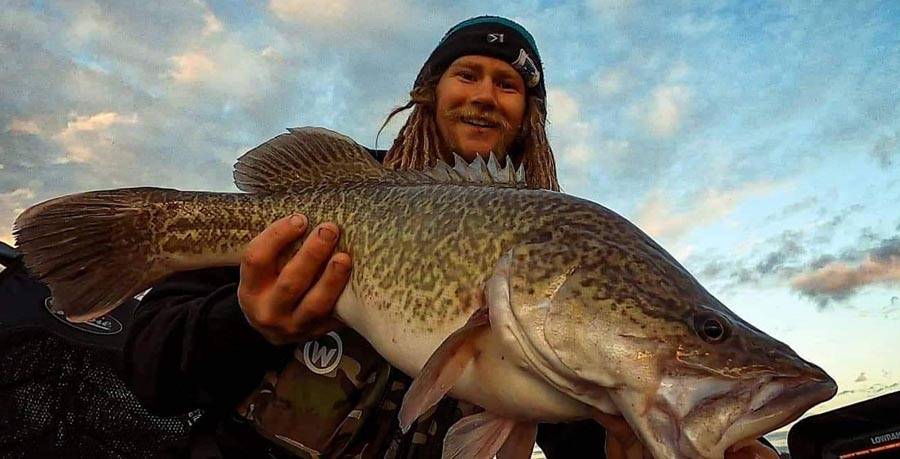 Tyler Hotchkin caught his first ever Murray cod of 60cm at Lake Mulwala on Sunday morning, well done Tyler!

IFISH WITH TACKLE WORLD ON TEN BOLD - CLASSIC CATCHES
IFISH WITH TACKLE WORLD ON YOUTUBE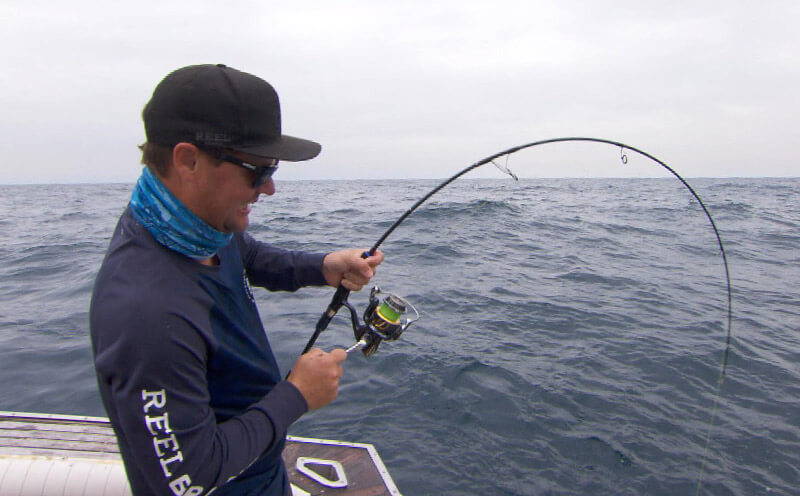 Catch past episodes of IFISH TV on Youtube so you can get your fishing fix any time, any where.
TALKING FISHING - C31 - TUESDAYS at 8.30pm
Catch "Talking Fishing" on Melbourne's C31 TV (CH44) at 8.30pm each Tuesday night. Staff members David Kramer and Adam Ring together with Steve "Trelly" Threlfull host Australia's only "Live to Air" fishing television program at this prime time-slot. Put Tuesday night's at 8.30 away in your weekly diary of TV shows to watch!
Ketchup was sold in the 1830s as medicine.


Good Luck with your fishing and stay safe on the water,

The TEAM at Tackle World Cranbourne & Mornington