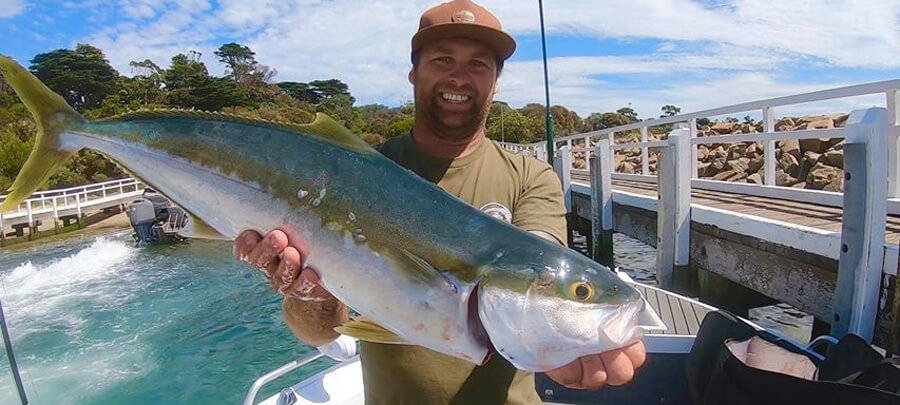 Good customer Mark Whitford caught this Rip kingfish as well as some monster salmon on Sunday using Entice Ringer jigs.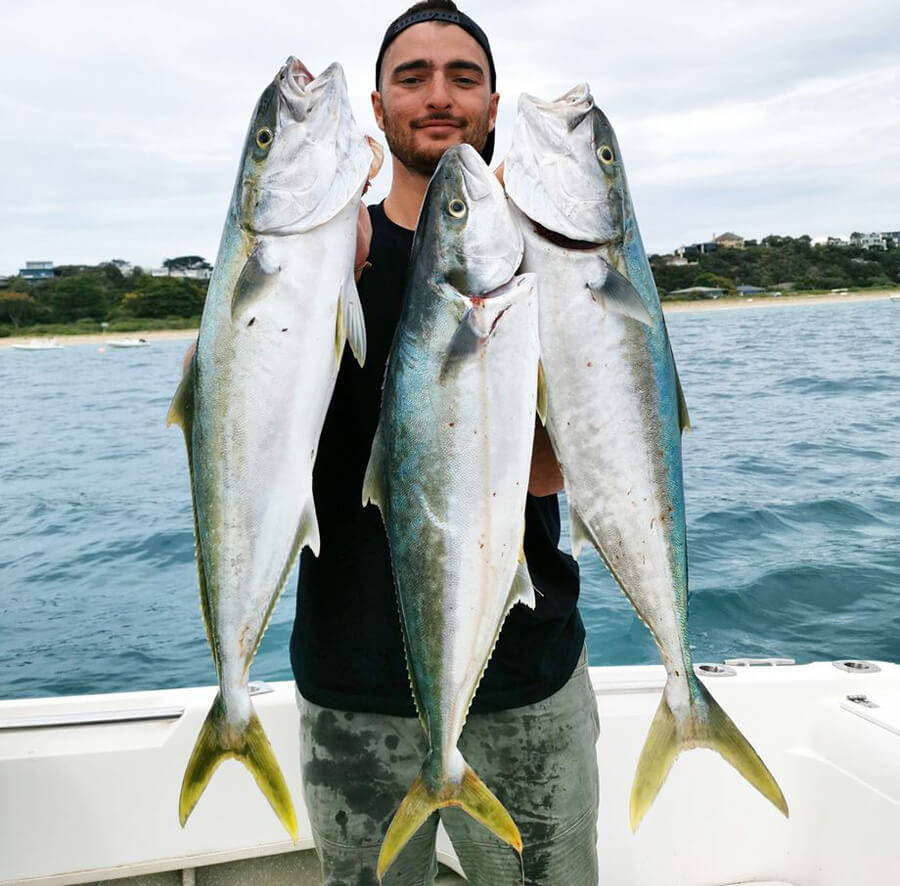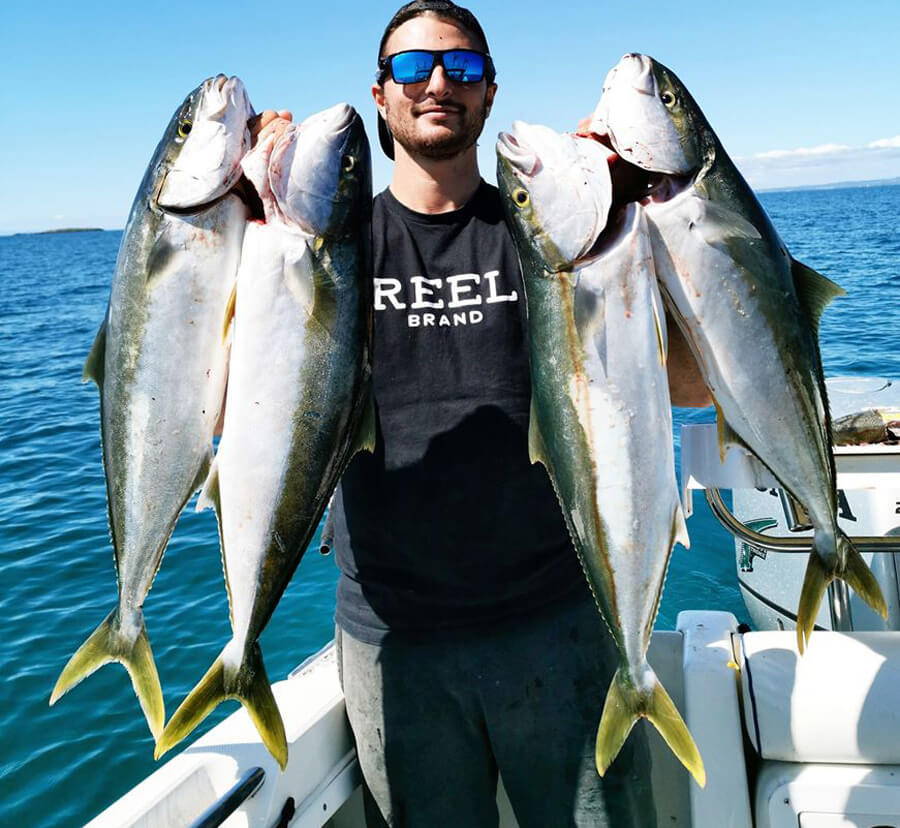 Chris Cassar from Cassar Fishing Guides had a number of trips to The Rip this past week and found some cracking kingfish.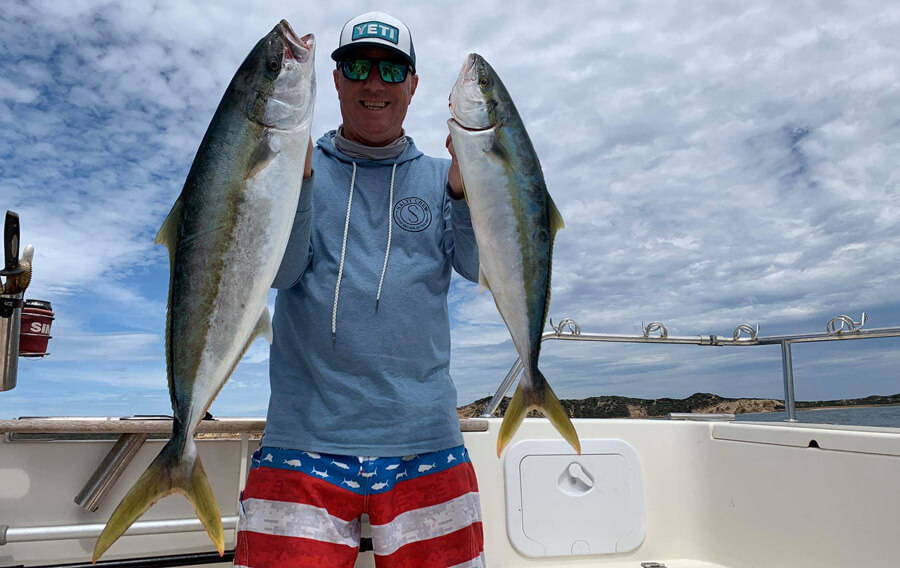 Staff member David Kramer headed out with his son Ben and daughter Tegan to The Rip for some kingfish action and managed to catch them on cuttlefish strips.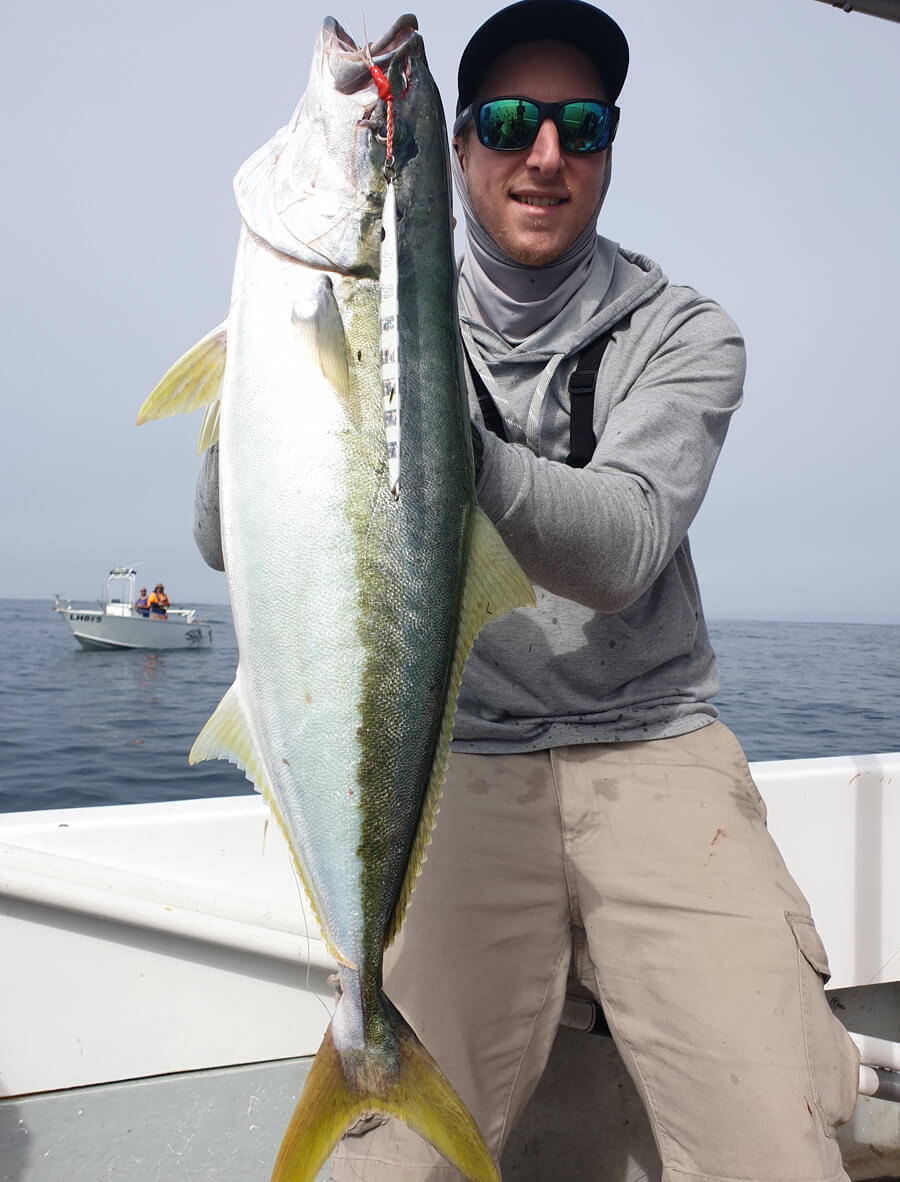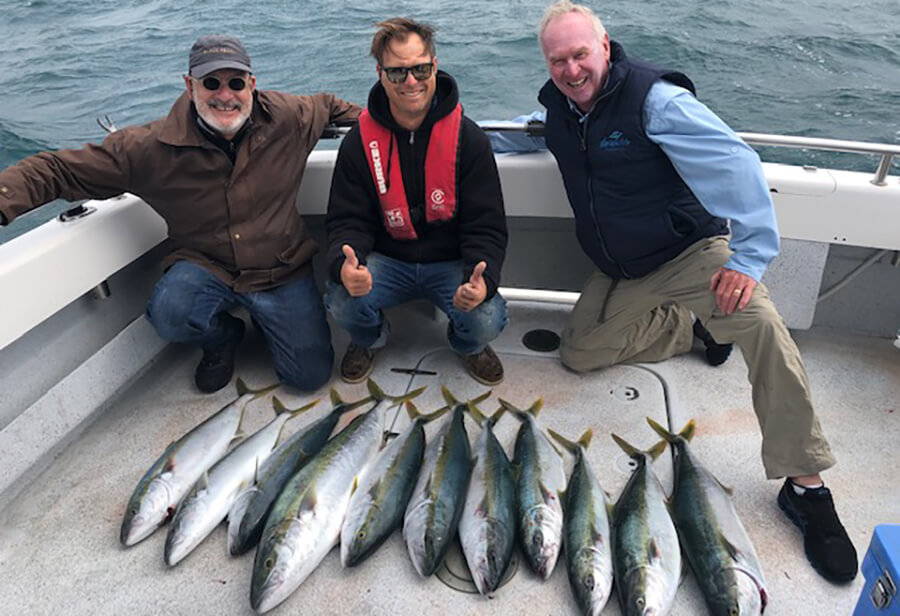 Michael Buxton and Ged Hart fished The Rip last Thursday with Joe Farr Fishing Charters and landed some great Kingfish on fresh squid and jigs.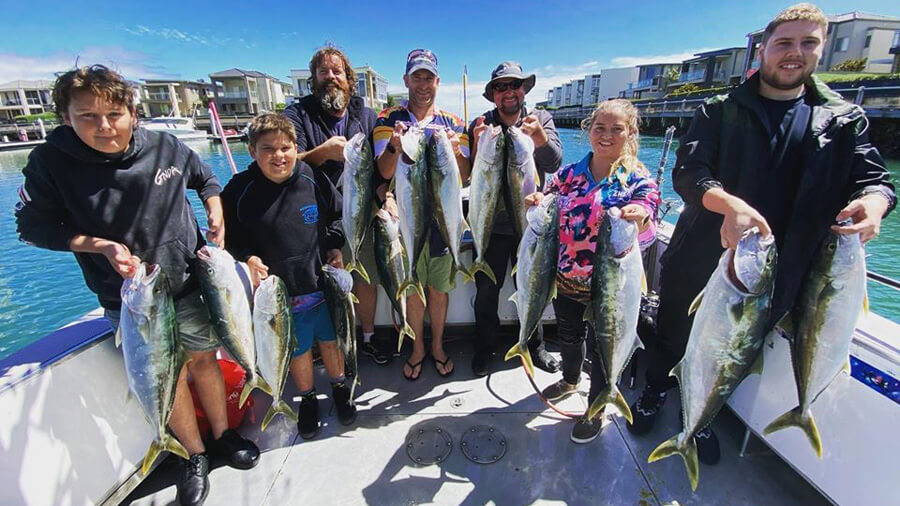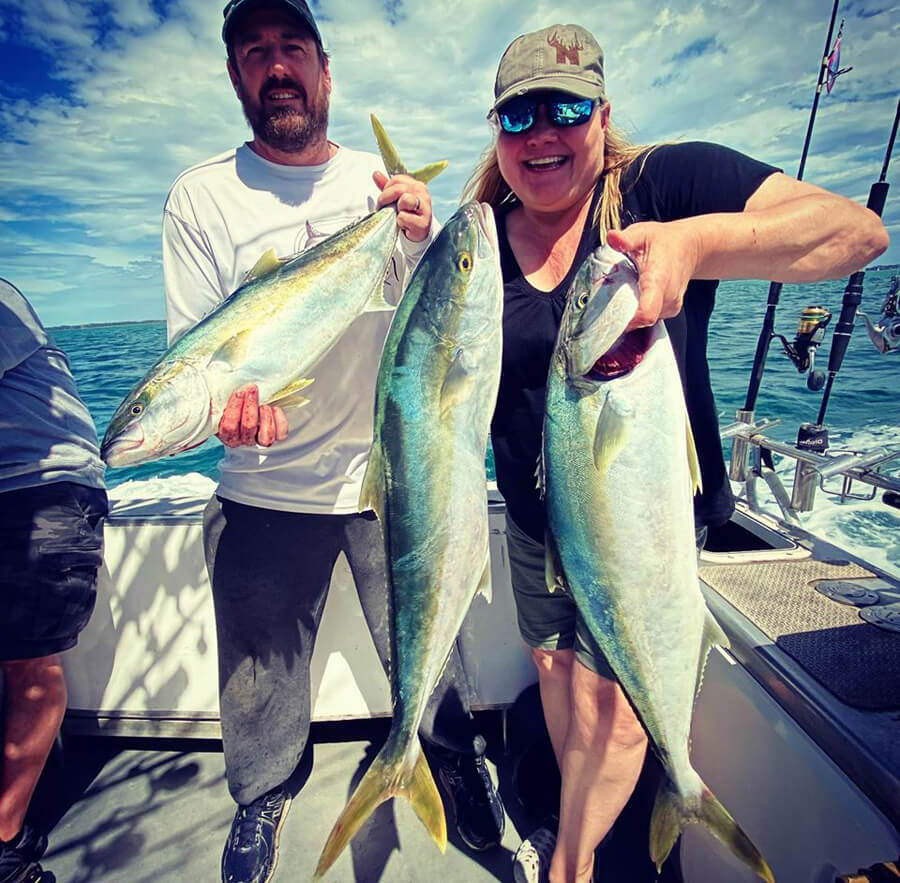 Matt Cini from Reel Time Fishing Charters got stuck in to the kingfish in The Rip over the past week with the best success coming from jigging.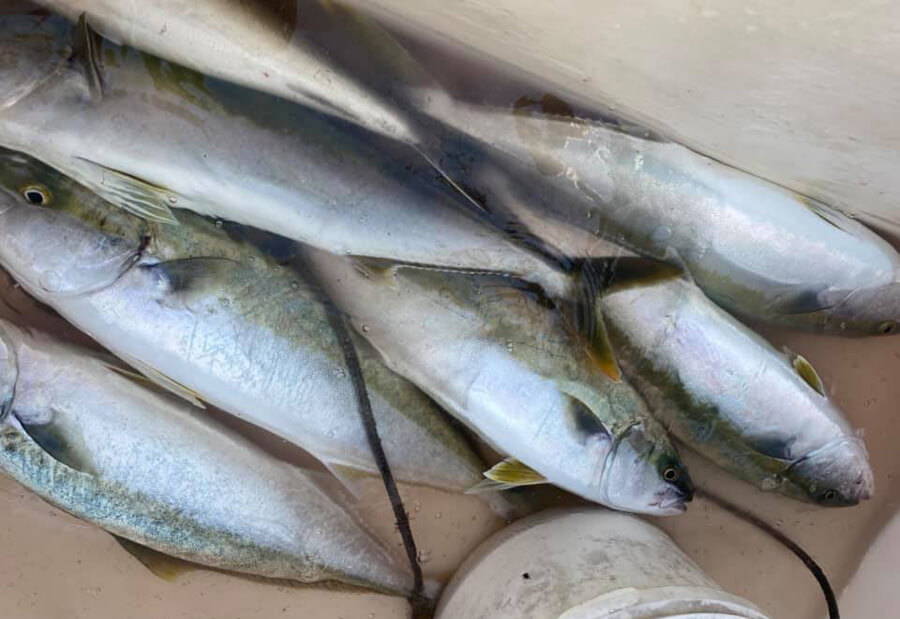 Rob Mizzi from Sharkmen Fishing Charters got his customers on to Rip kingfish this week with both bait and jigs working.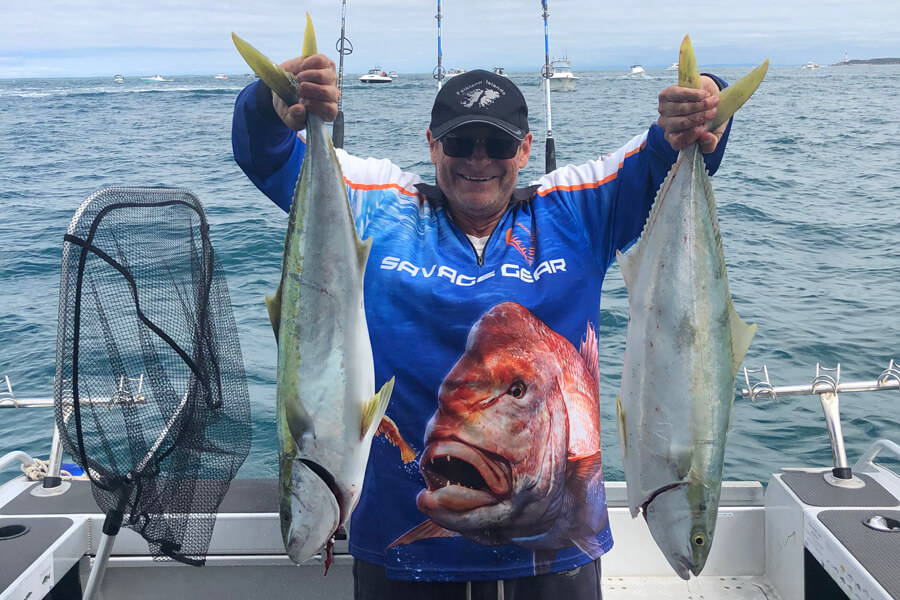 Steve Kastrati reports in after a successful session on the kings in The Rip on Saturday.
The annual Whiting Challenge was held over the weekend by the Western Port Angling Club. Some fantastic fish were caught over the weekend and some great prizes were awarded. Austyn Fawcett took out heaviest fish at 0.852kg closely followed by Matthew Schembri at 0.817kg.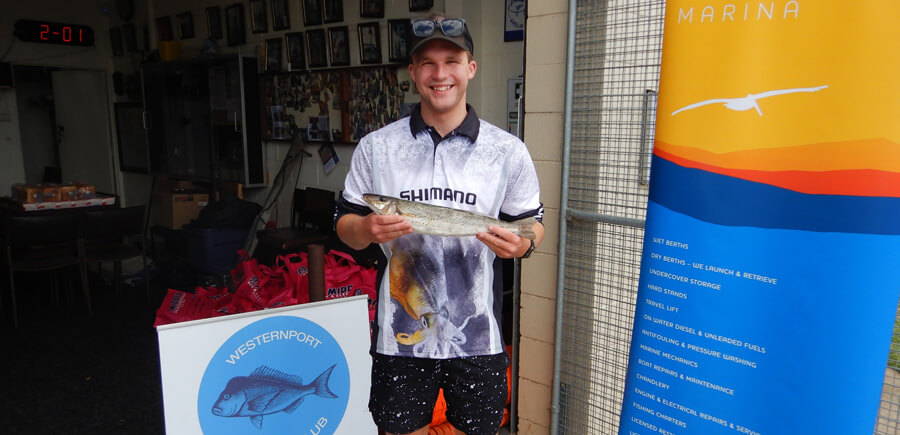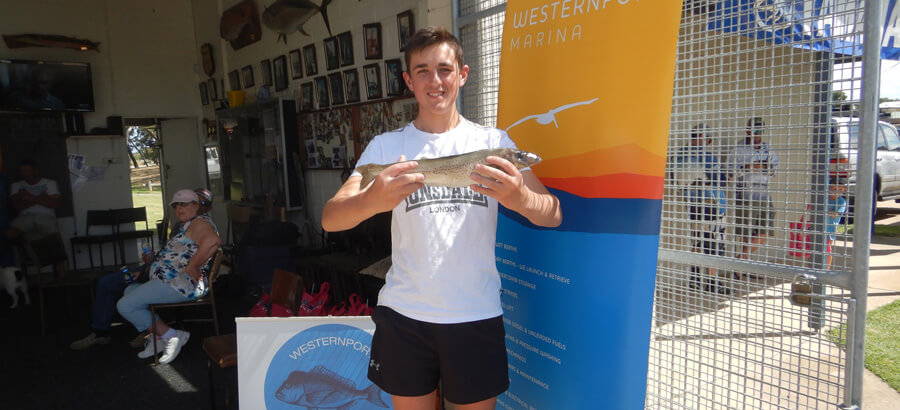 Matthew Schembri 0.817kg.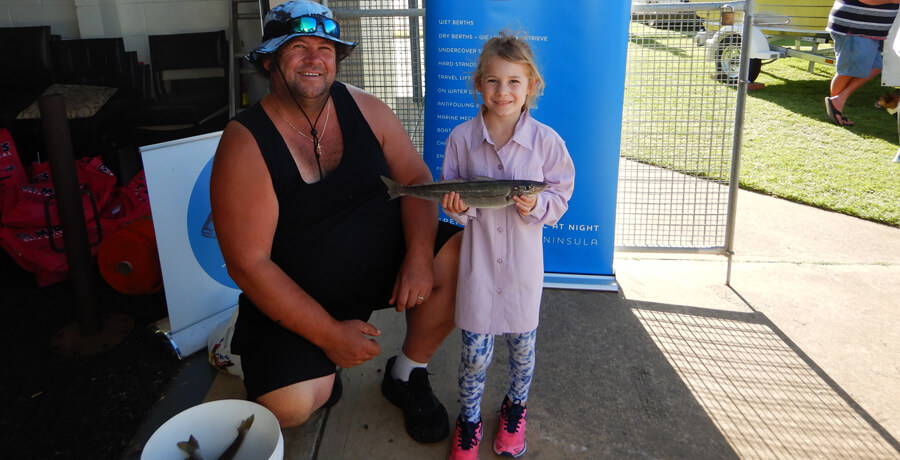 Lilliana Wiesniak 0.646kg.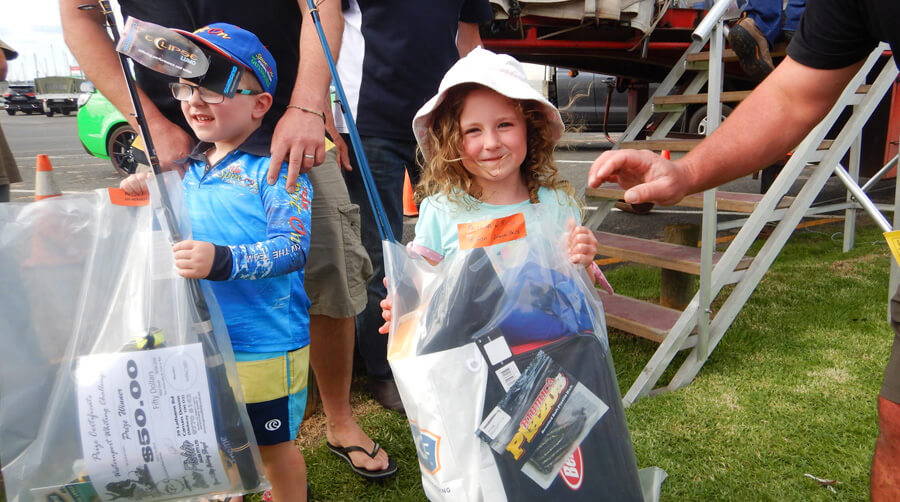 Lucca Porter & Safia Connelly VRFish Juniors.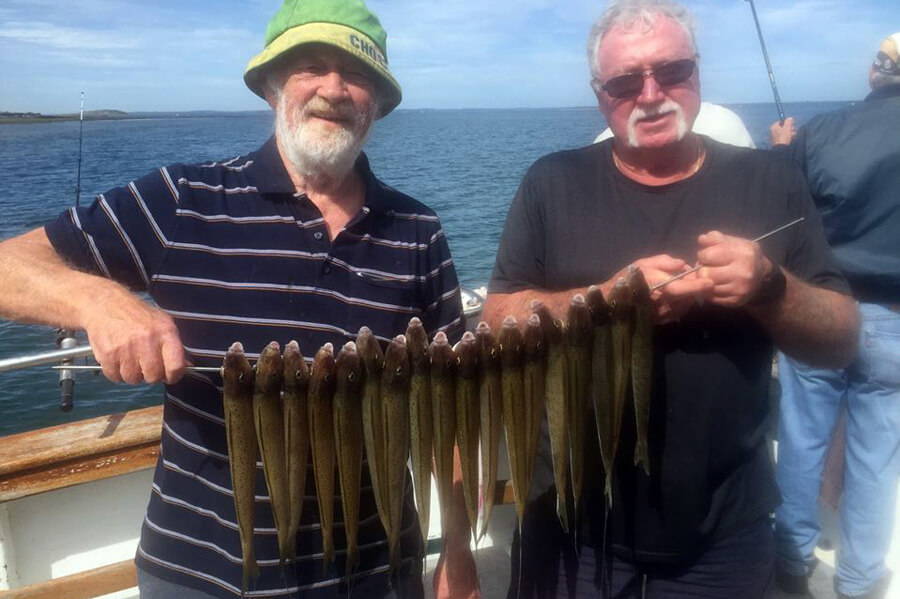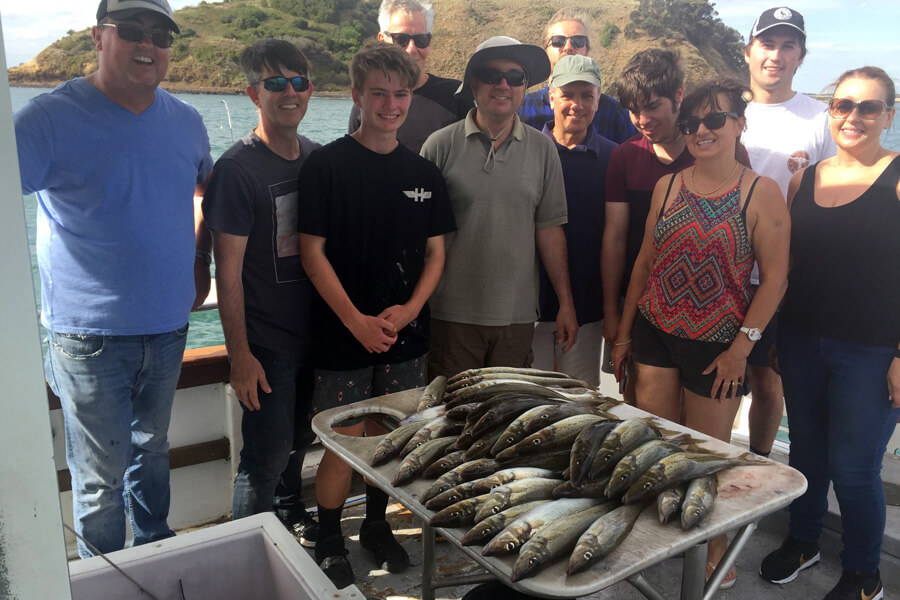 Steve Johnston from Ace Fishing Charters found some fantastic whiting for his customers fishing in Western Port this week.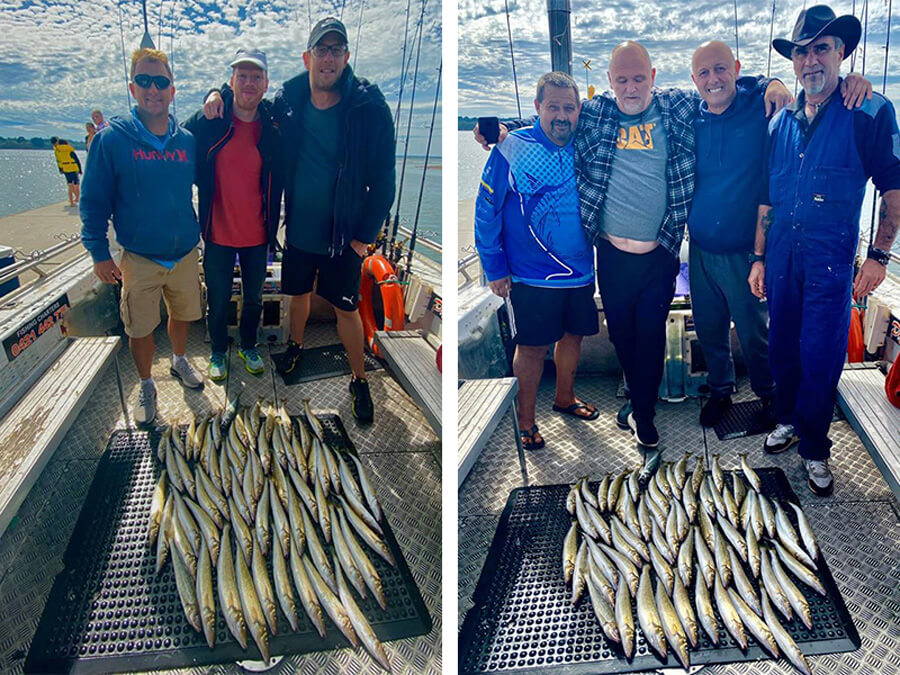 Jayson Turner from Pro Red Fishing Charters had a successful trip on the whiting with his customers this week using the Reedy's Tingernoster rigs.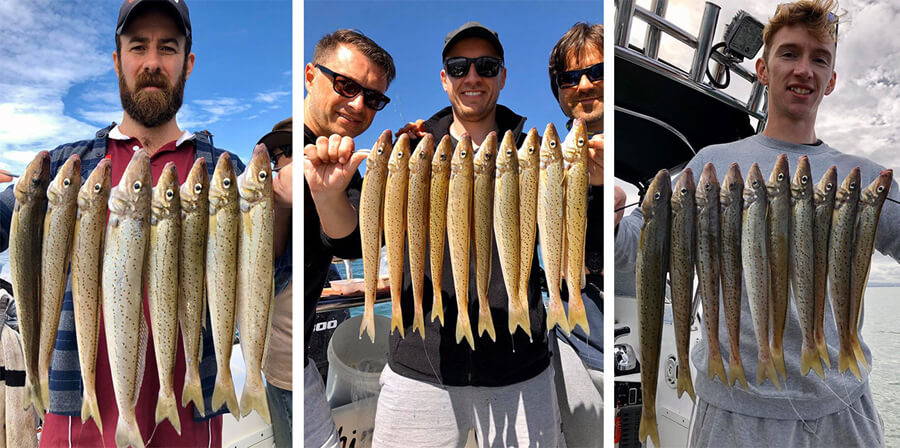 Shaun Furtiere from Think Big Fishing Charters had a number of successful whiting sessions this week with plenty of quality fish coming on board.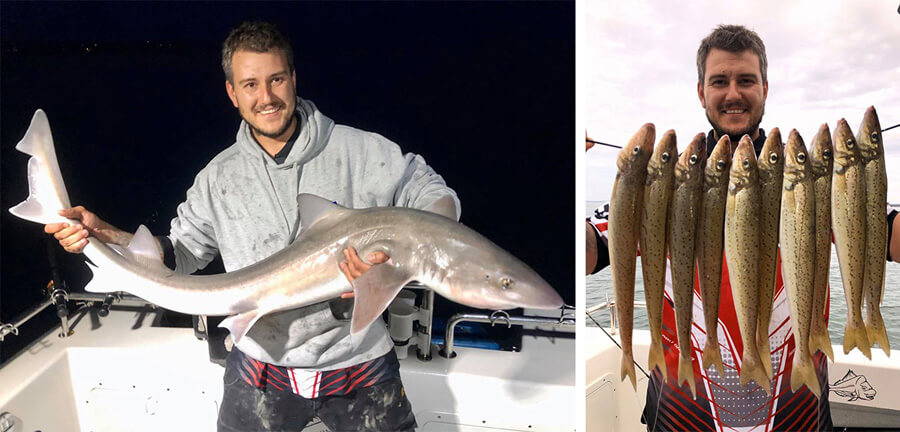 Shaun also had Steve come on board to learn a thing or 2 and caught some nice whiting then heading out for a gummy fish.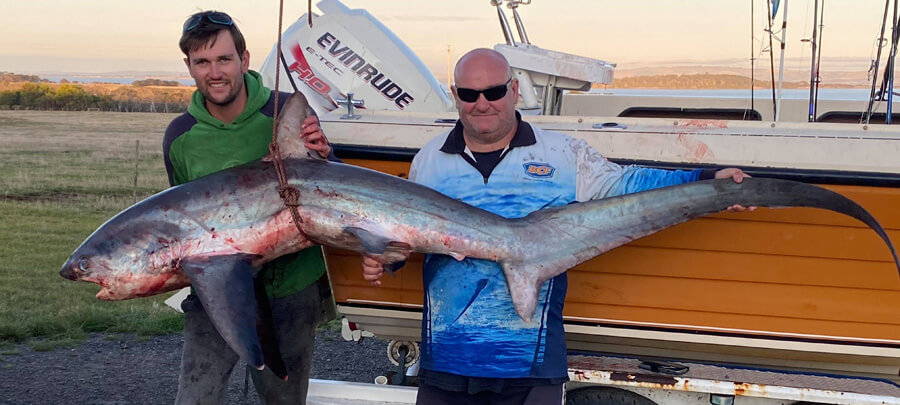 Liam and Ash caught this 11ft thresher shark fishing outside the Western Entrance while targeting makos. The guys also report catching a nice 10kg gummy as well as catching and releasing an estimated 100kg bronze whaler.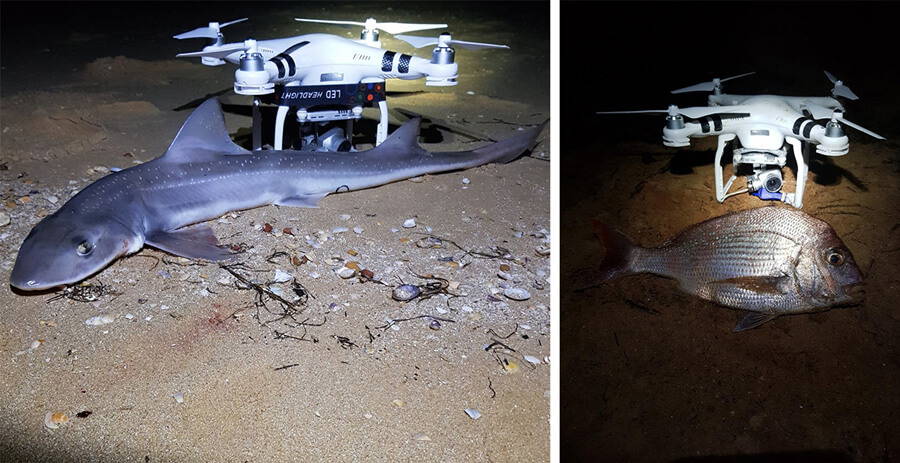 Shannon Knight and Michael Kilpatrick have been fishing the beaches along the Western Entrance using a drone to set their baits before sunset with some success.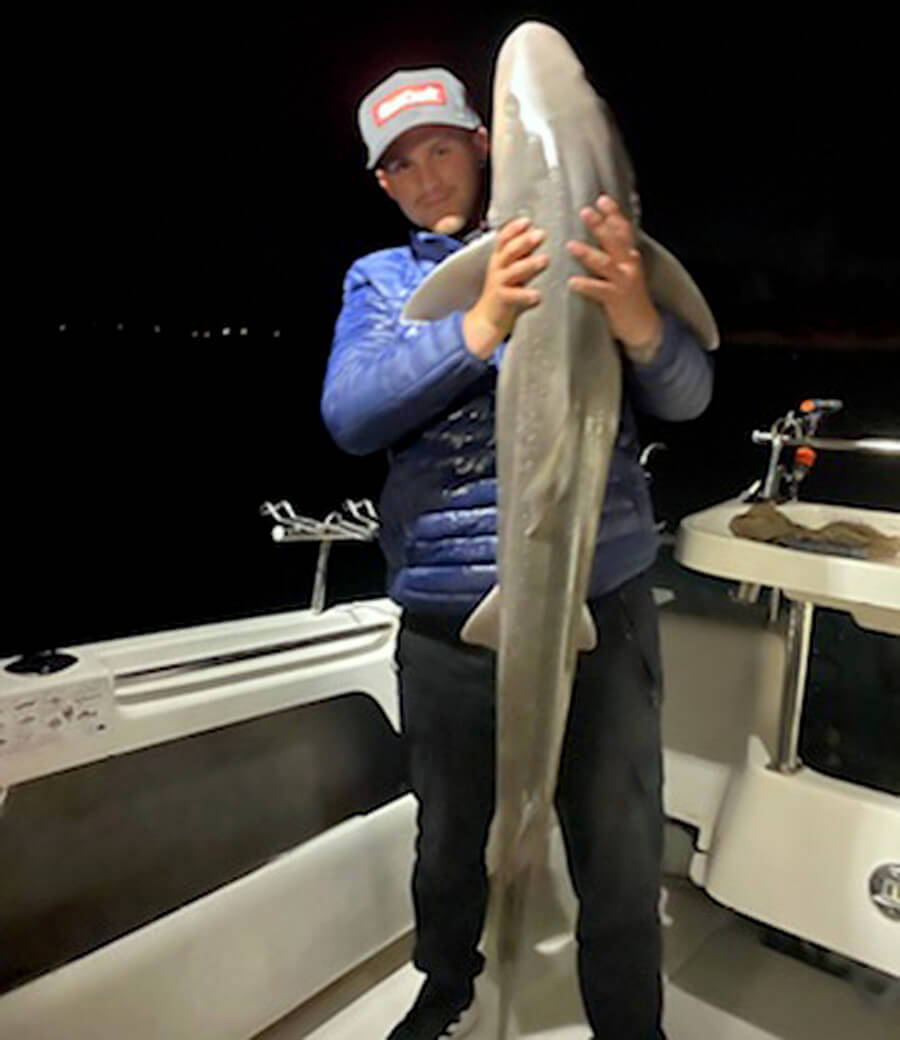 Tarran Van Egmond fished out from Cowes and caught his PB gummy shark.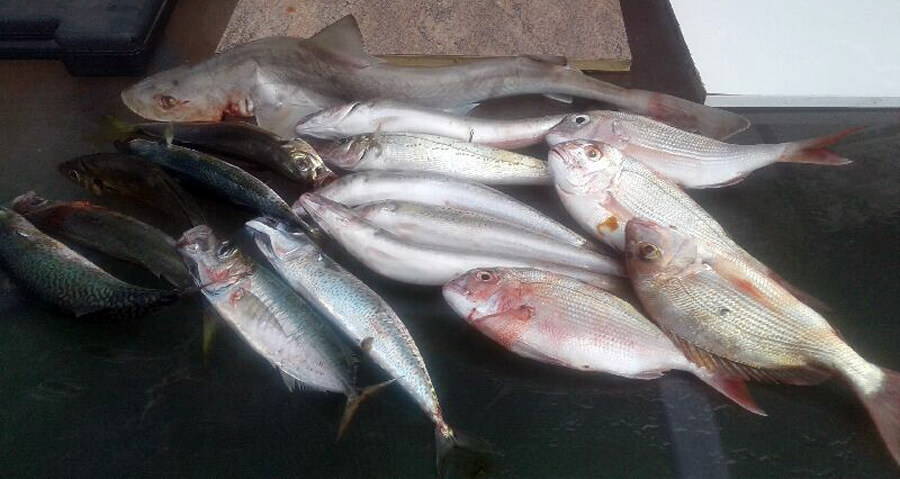 Greg Mozz, Steve and Marina fished near Lysaughts on Sunday and had a great day catching a number of species.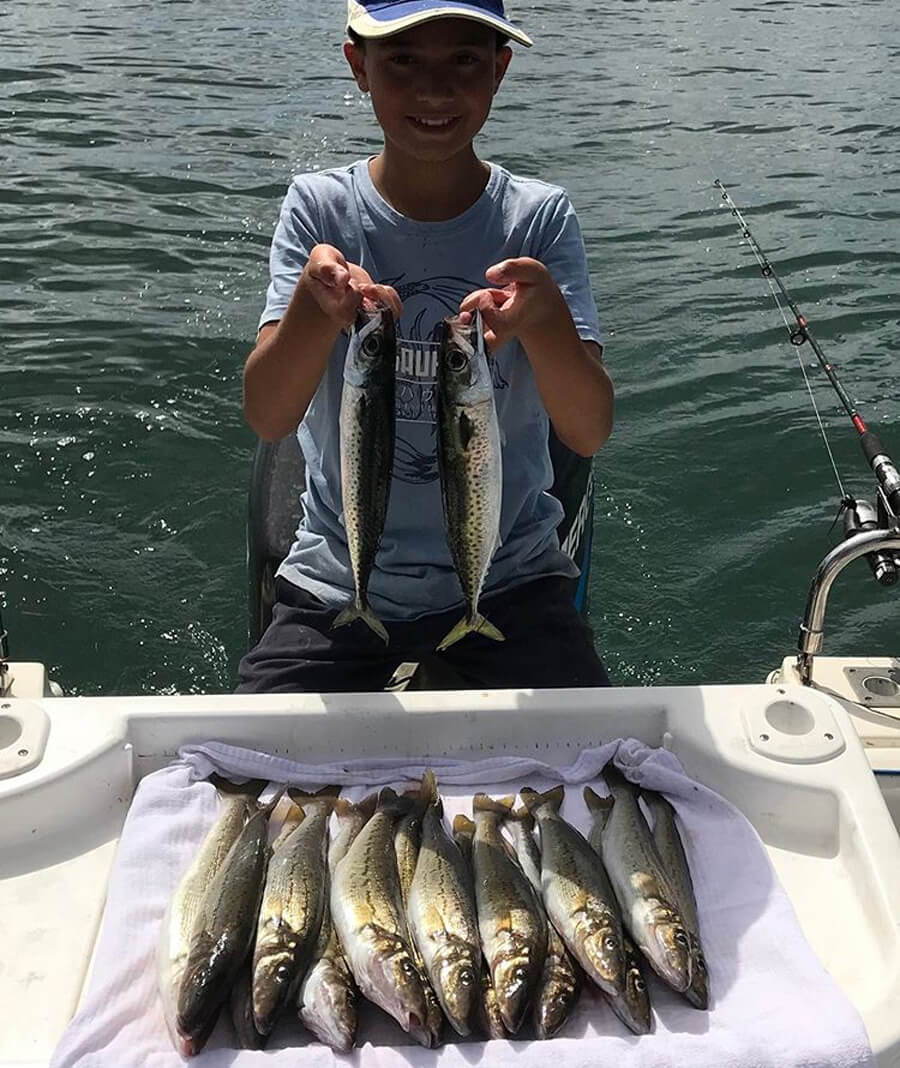 Mike fished near Tyabb on the weekend and landed some beautiful whiting as well as some solid slimey mackerel.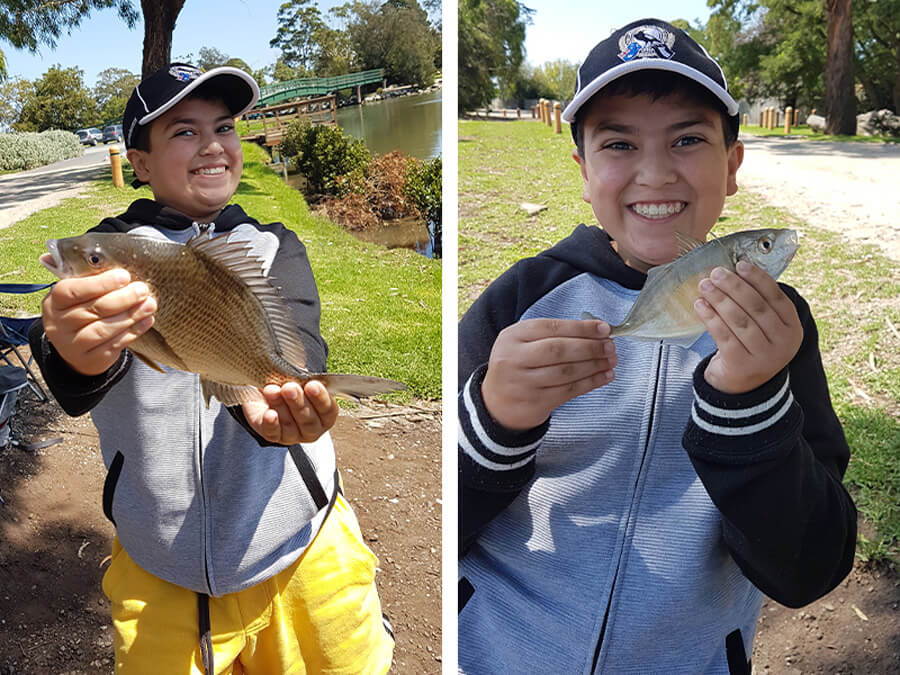 Young Troy had a great days fishing this week and enjoyed catching and releasing 4 different species of fish using scrubbies for bait at Tooraddin.
The crews from Reel Time Fishing Charters have had some fantastic sessions on Port Phillip Bay with their customers this past week with snapper, squid and kingfish all being caught.
Blake Wischki fished with his dad Rob at Patterson lakes on the weekend and caught some ripper bream on hot chips!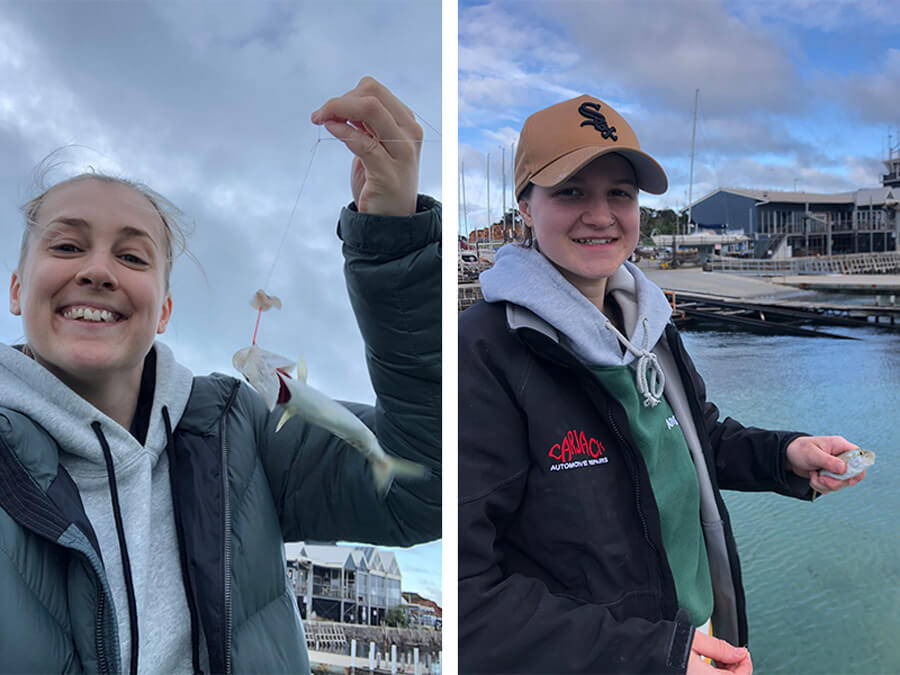 Taylah and Alice had a ball fishing the Mornington pier catching and releasing plenty of small salmon.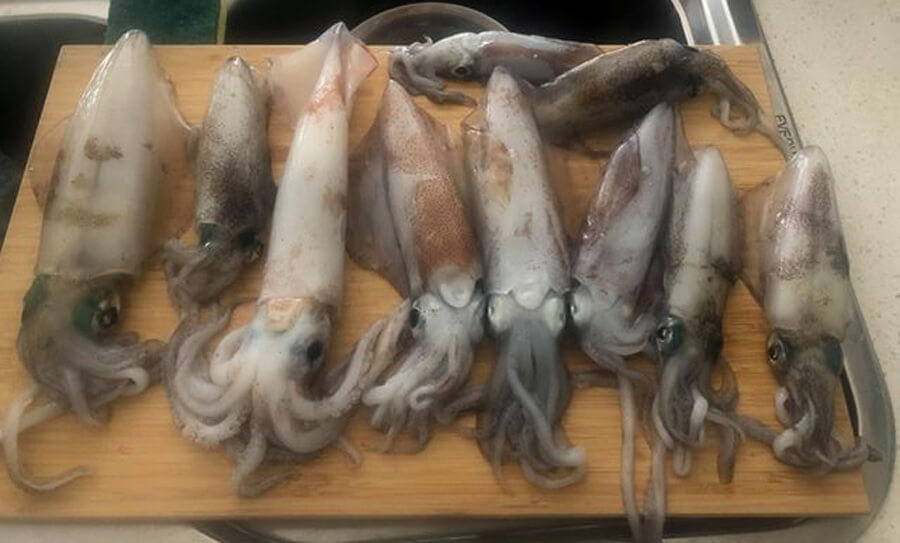 Steven Jurcec fished off Mount Martha on his kayak and caught some nice squid on the Shimano Sephia jig in KGW colour.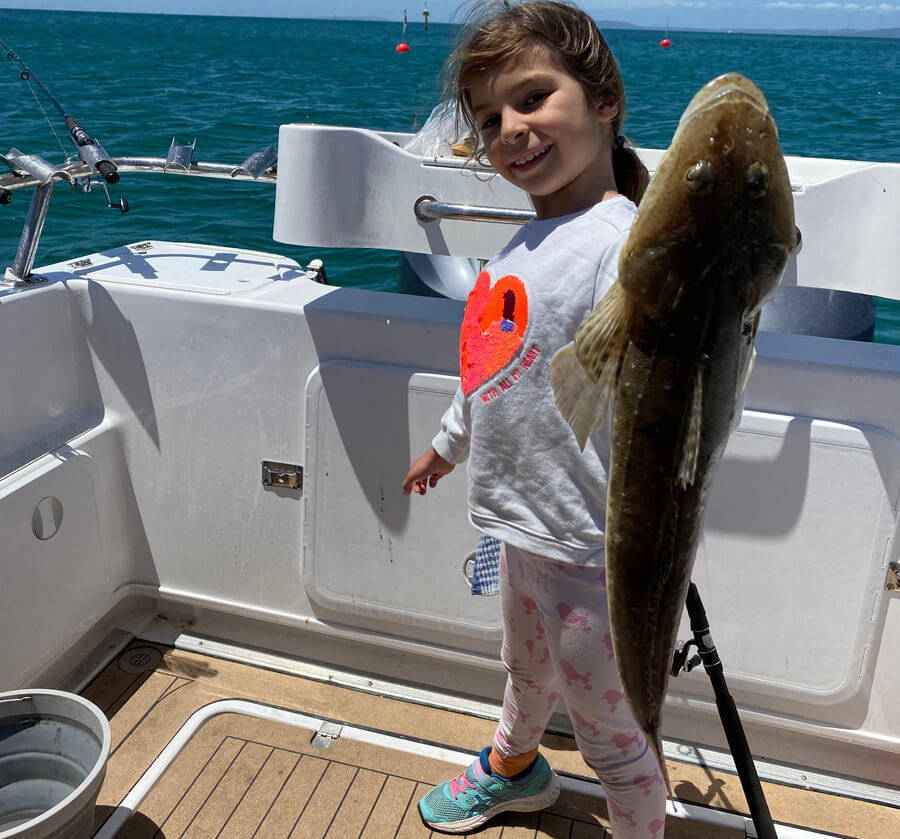 Sophia Kyriacou landed this cracker flathead fishing out from Sorrento.
Staff member David Kramer headed to Mud Island and fished both sides of the tide change for some beautiful whiting to 42cm, cracking flatties and some ripper garfish.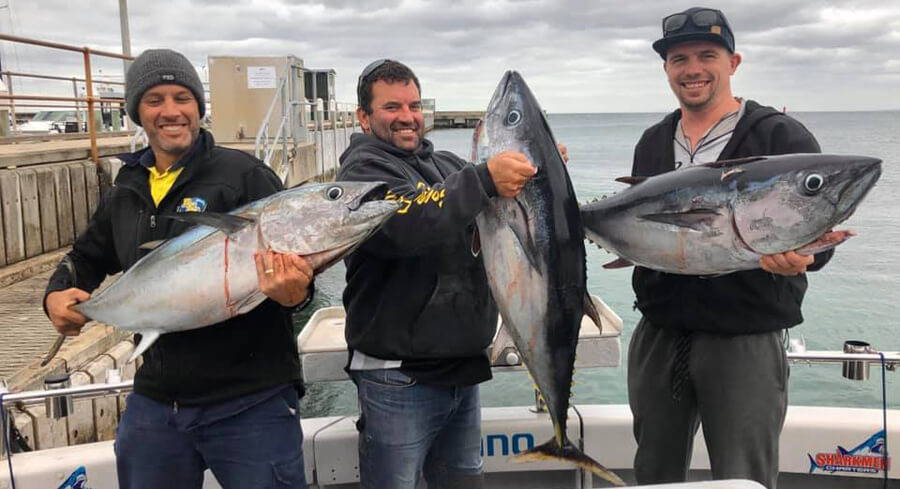 Rob Mizzi from Sharkmen fishing charters headed offshore with his customers this week and managed some nice tuna.
Paul McCormack with his nice 40kg tuna caught offshore last week.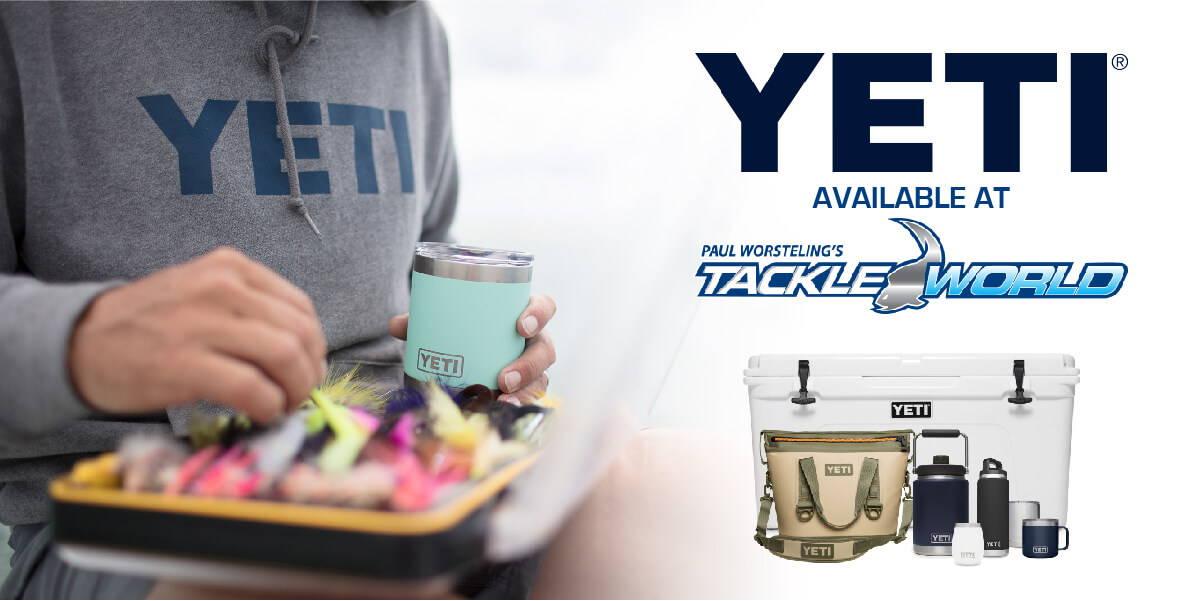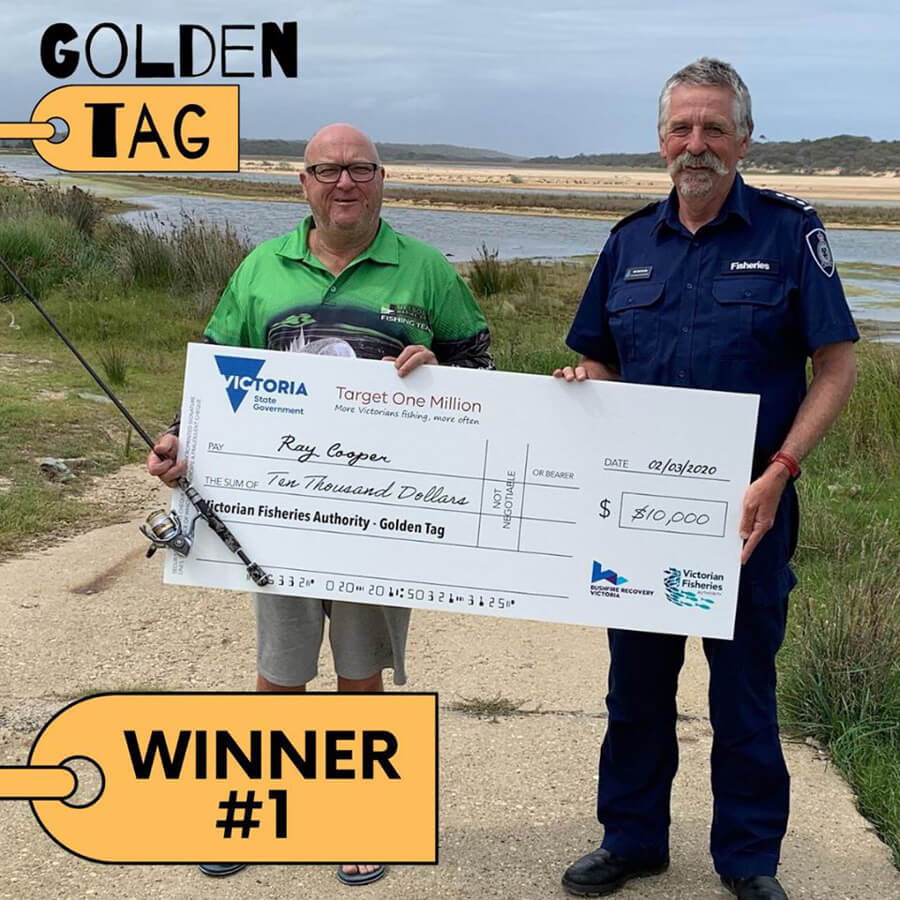 The first confirmed Golden Tag fish has been caught during the Hobie Bream competition at Bemm River on Sunday. Ray Cooper caught this thumper estuary perch which awards him $10,000.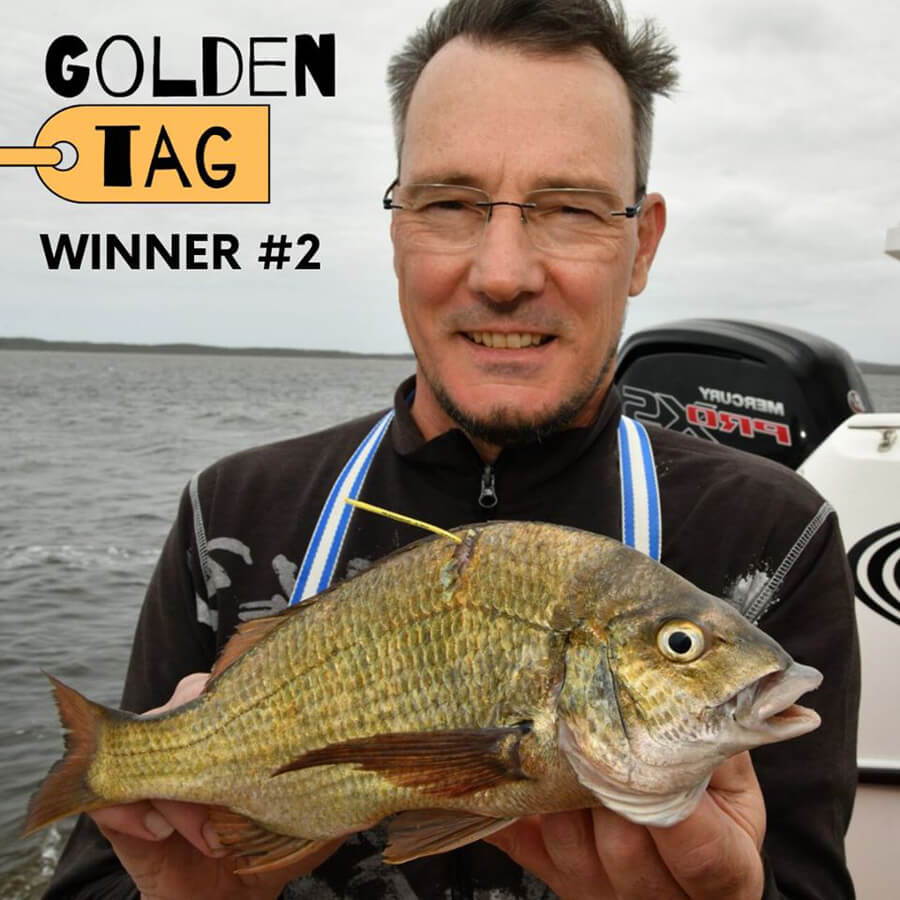 The second Golden Tag fish was caught by Andrew Fleming while fishing at Bemm River using prawn for bait.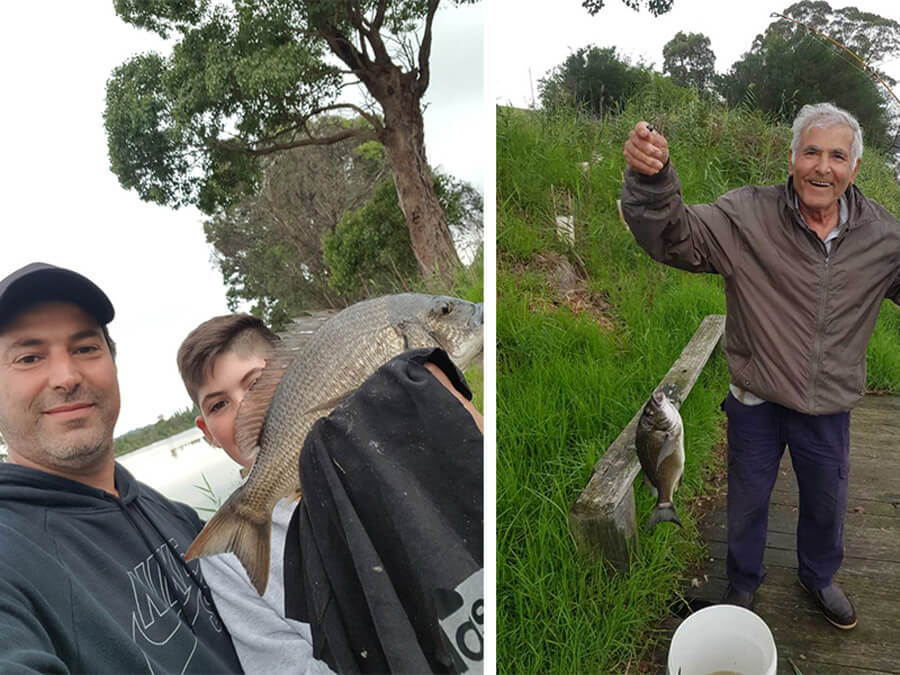 Elie, George and George Jr fished the Tambo river last week and caught some nice bream on local prawns.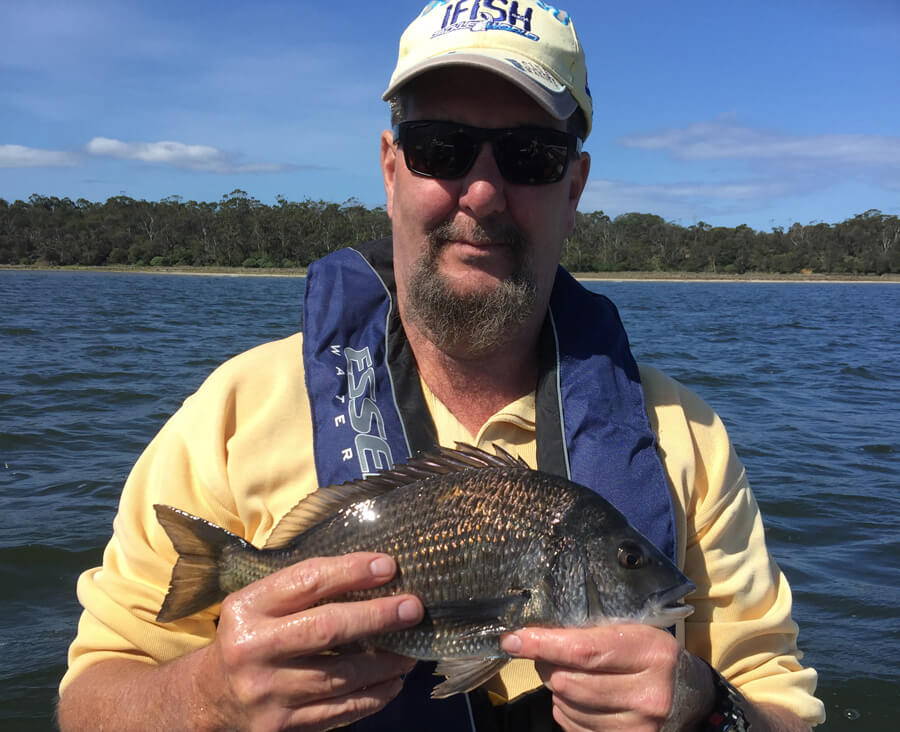 Huff and Kozzi fished Lake Tyres over the weekend and managed this nice 41cm bream.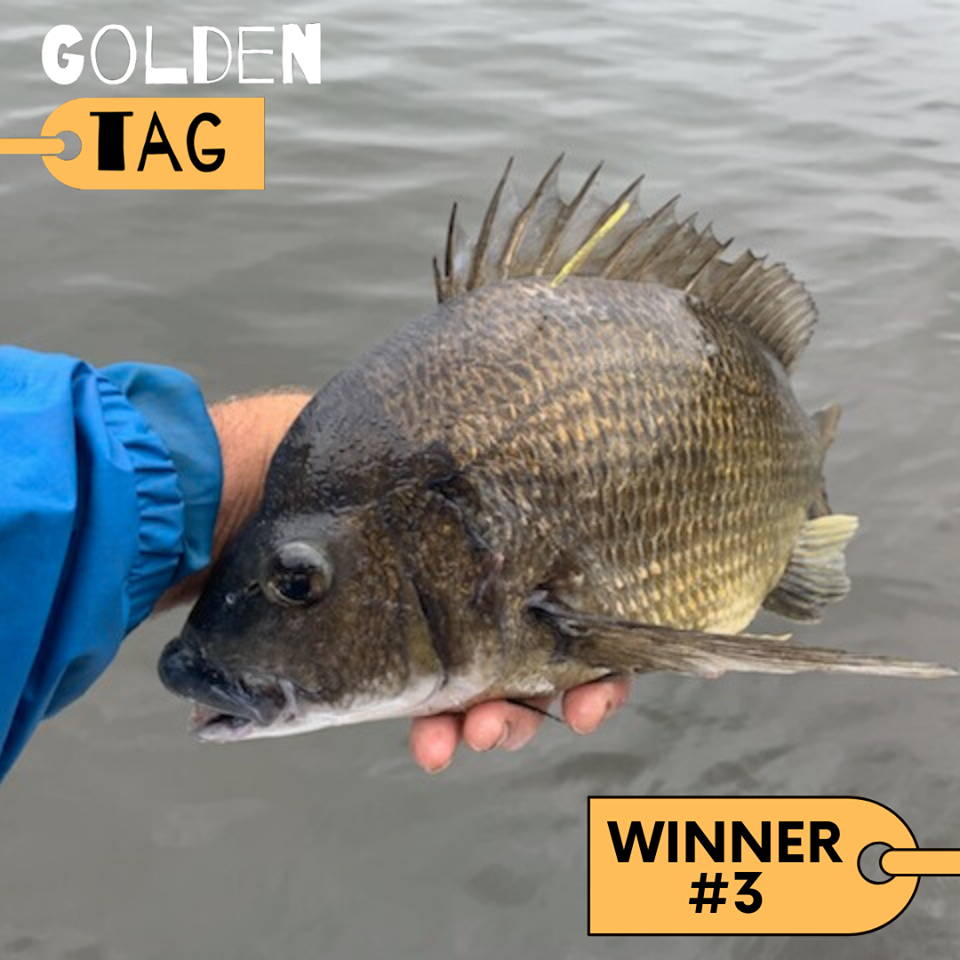 A third person is taking home $10,000 for catching a Golden Tag bream at Lakes Entrance! The man wishes to remain anonymous, but we can reveal it was caught on Monday night in the Cunningham Arm.
Prue Caia caught this nice bronzie fishing the 90 Mile Beach last week.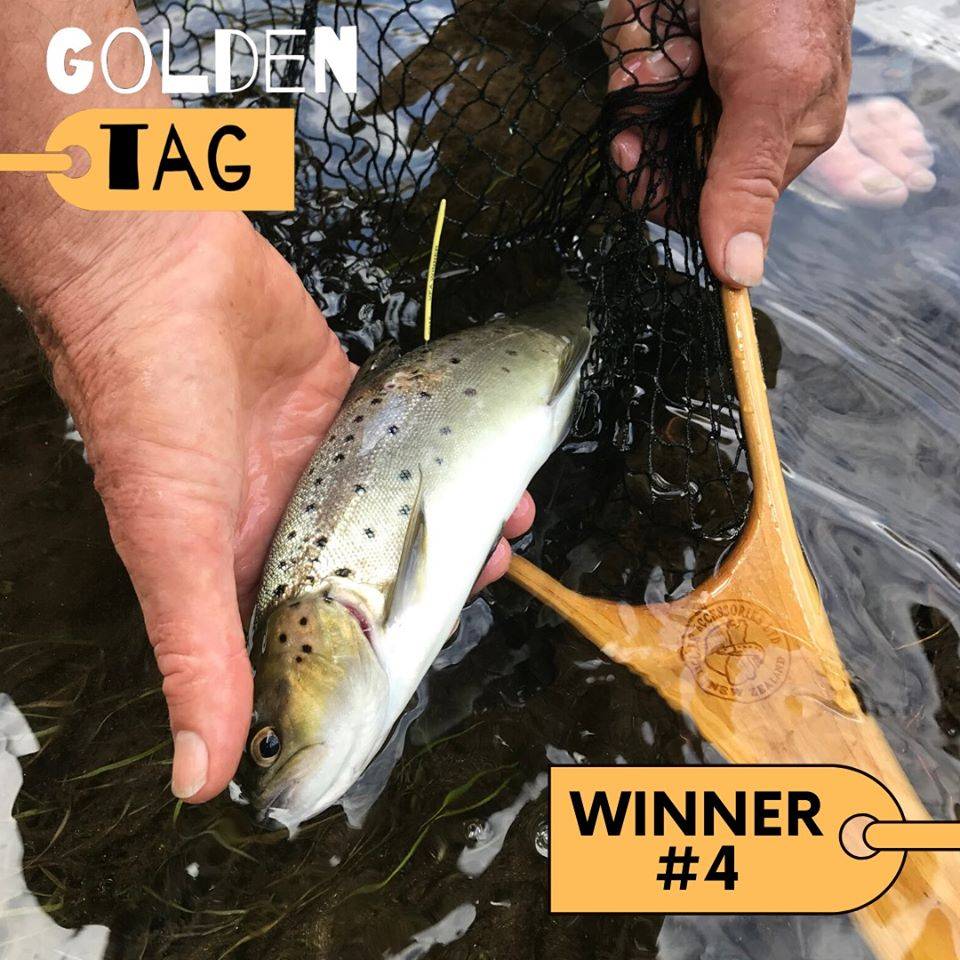 Congratulations to Norm Harrison who's caught the fourth tagged fish worth $10,000 as part of the Golden Tag competition! Norm was fishing the Mitta Mitta River in northeast Victoria and snagged the brown trout on his first cast yesterday! A bunch of garden worms did the trick.
Julia (JC) Carter caught this nice 51cm/1.2kg rainbow on Saturday on a yellow Tassie devil. Well done JC!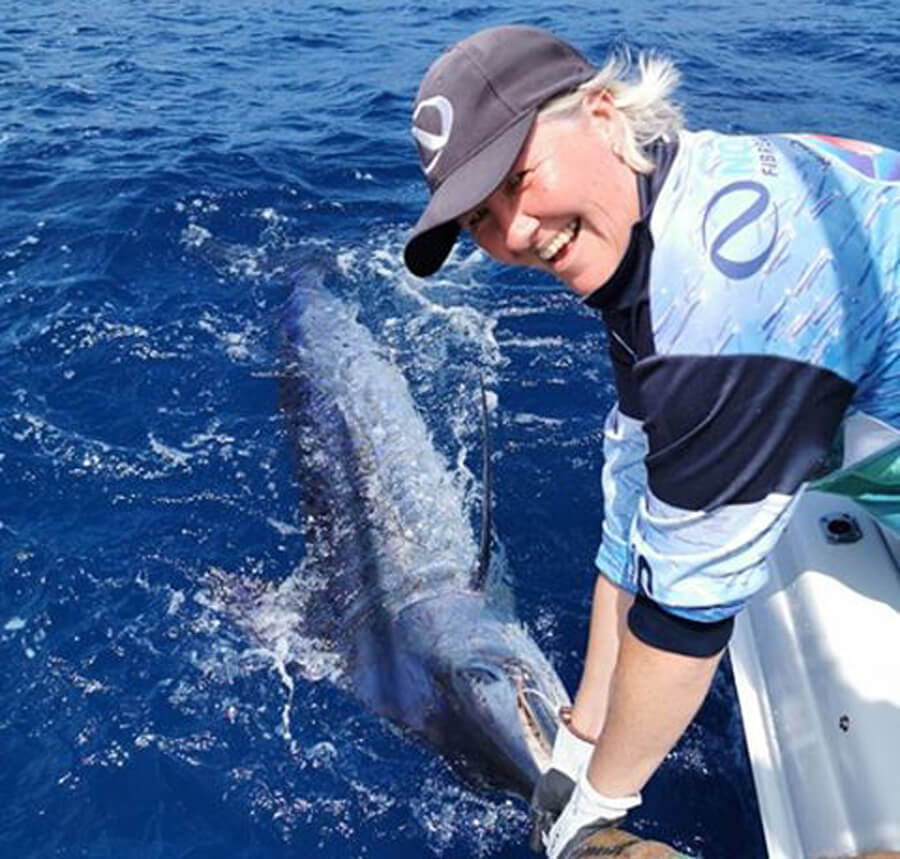 Good customer Stretch Vyverberg tagged and released her first stripe marlin, approx 90kg at Ulladulla Thursday morning, using a Talica 25 and custom made Ultimate rod combo she had staff member Scott setup and organise.
IFISH WITH TACKLE WORLD SUMMER SERIES
TALKING FISHING - C31 - TUESDAYS at 8.30pm
Catch "Talking Fishing" on Melbourne's C31 TV (CH44) at 8.30pm each Tuesday night. Staff members David Kramer and Adam Ring together with Steve "Trelly" Threlfull host Australia's only "Live to Air" fishing television program at this prime time-slot. Put Tuesday night's at 8.30 away in your weekly diary of TV shows to watch!
A rhinoceros' horn is made of hair.

Good Luck with your fishing and stay safe on the water,

The TEAM at Tackle World Cranbourne & Mornington