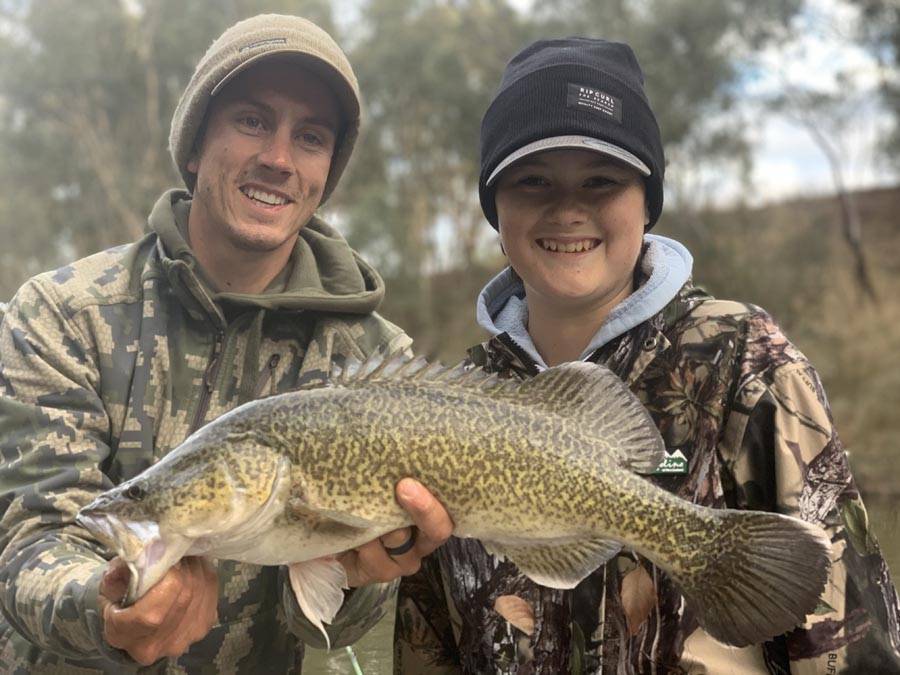 Paul, Cristy and Jet Worsteling attended the 2nd annual GoFish Nagambie competition over the weekend and report some excellent fishing. Species caught over the weekend were Murray cod, yellow belly, redfin, European carp and eel tail catfish. The biggest cod that measured just over 1 metre was caught by Graham Fletcher and won him $80,000 cash. Graham's fish was caught on a bardi grub and it is worth noting the 2nd place fish was caught on chicken fillet and 3rd place fish was believed to be caught on a swimbait.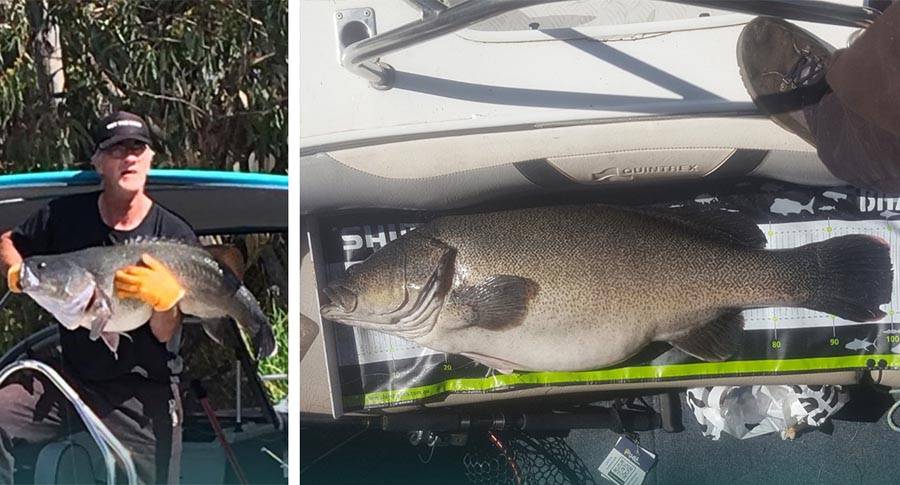 Congratulations to Graham Fletcher on taking out the $80k prize for biggest Murray cod measuring 100.5cm. Graham caught his Murray cod in the river using bardi grub for bait.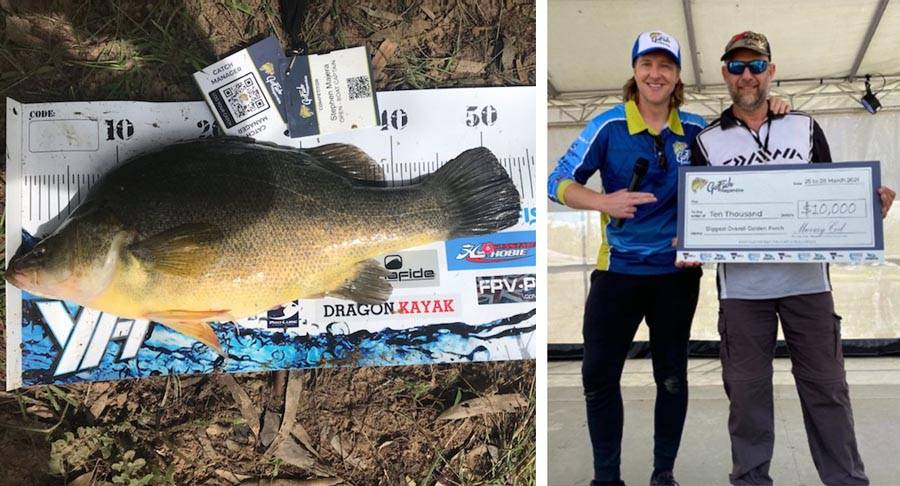 Congratulations to good customer Stefan Majera on taking out 1st place for biggest yellow belly (53.5cm) at GoFish Nagambie on the weekend. Steve fished from his Solo Skiff on the river downstream from the Goulburn Weir and managed to land his first ever yella thanks to advice from staff member Greg Smith. Congratulations Steve, you put in the hard work and research and it paid off.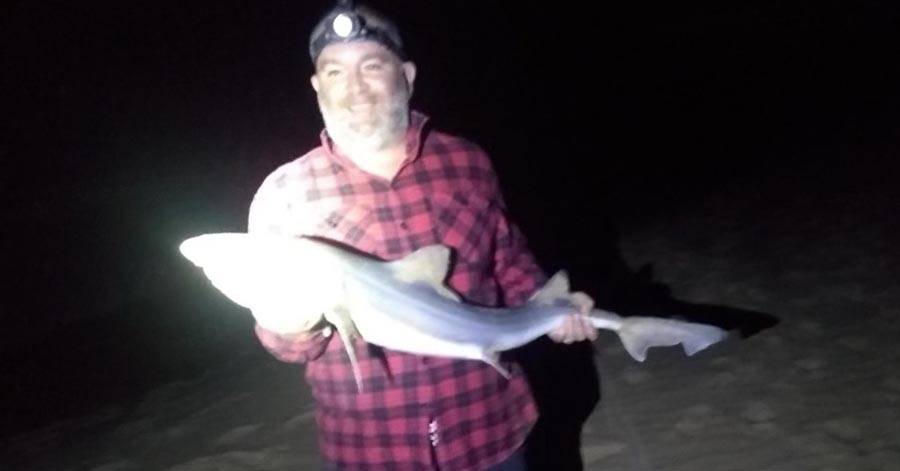 Gerhard Krauser with a ripper gummy caught at Gunnamatta over the weekend.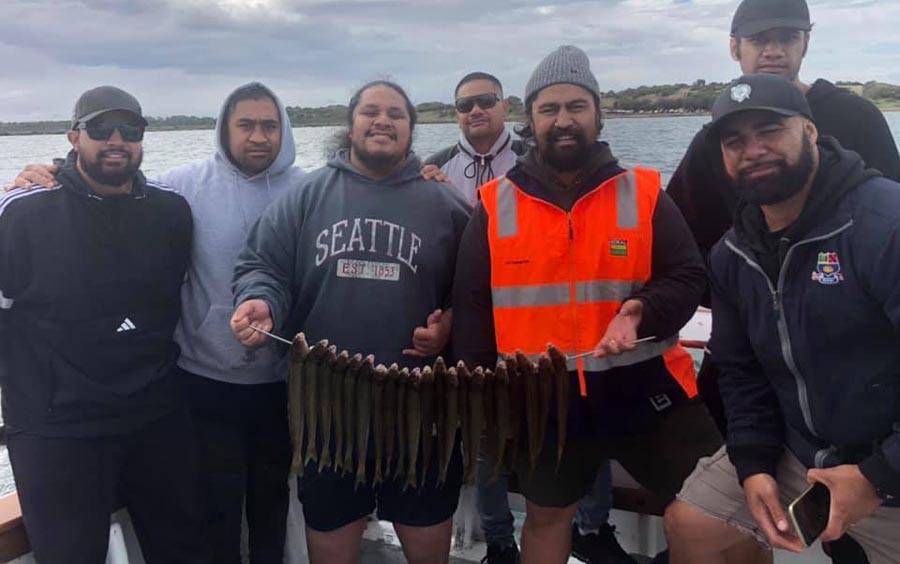 Steve Johnston from Ace Fishing Charters had David Magele and his mates on board and they caught some fantastic King George whiting from the Tankerton area.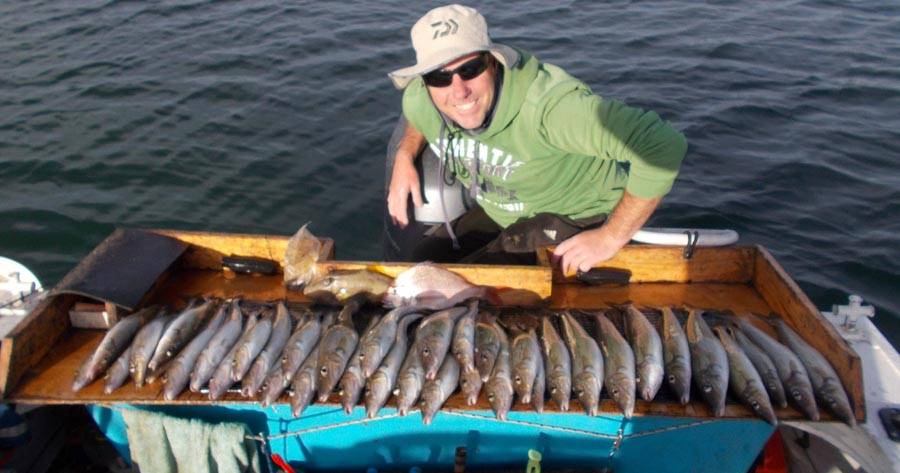 David Milne and Ben Ferguson fished Tyabb Bank and smashed the whiting using shredded pilchards for berley attached to the anchor to help keep the fish under the boat.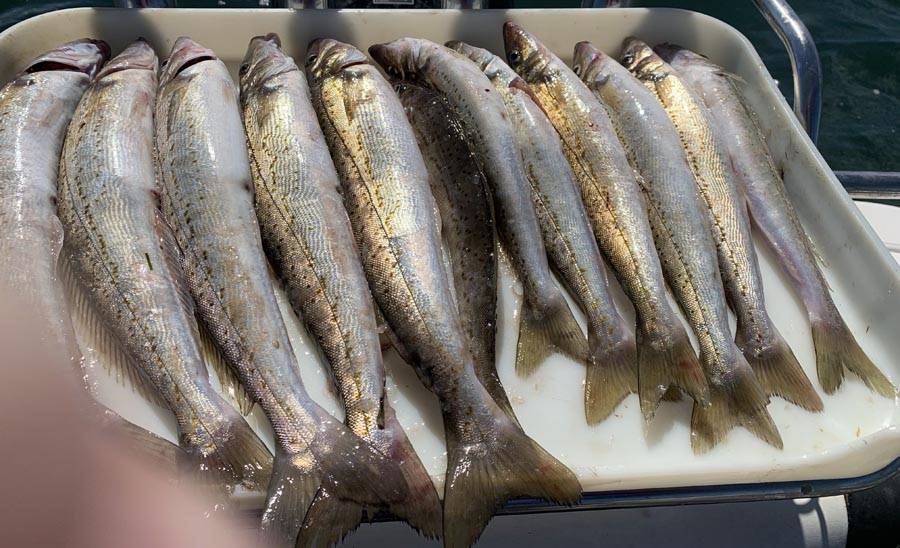 Don Wood fished in 6 metres at Tyabb Bank and caught some fantastic whiting.

Jordan Blenheim caught a nice whiting fishing the pier at Warneet.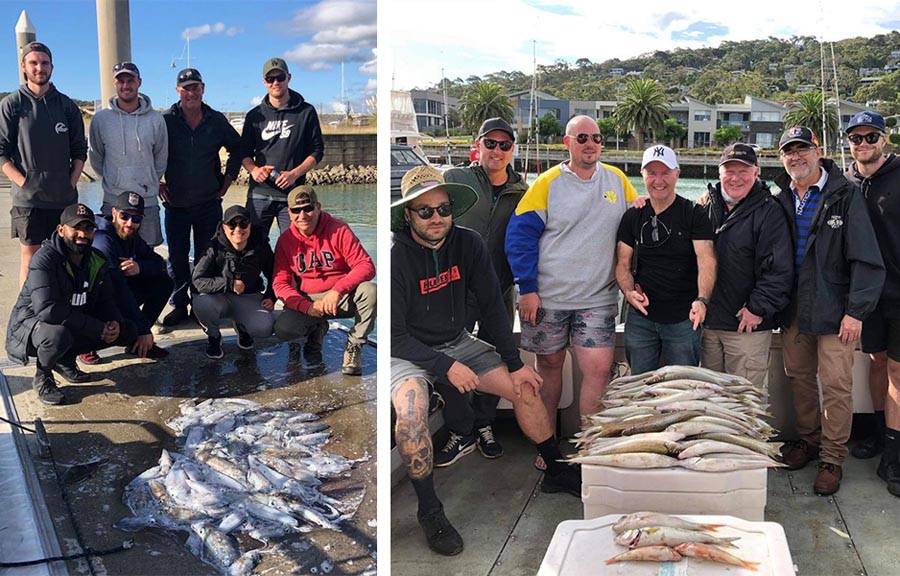 The Reel Time Fishing Charters crews found good numbers of squid and whiting for their customers this week fishing Port Phillip Bay.
Steven Jurcec fished the mouth of the Patterson River where he caught and released some nice whiting, trevally and salmon using pipis for bait.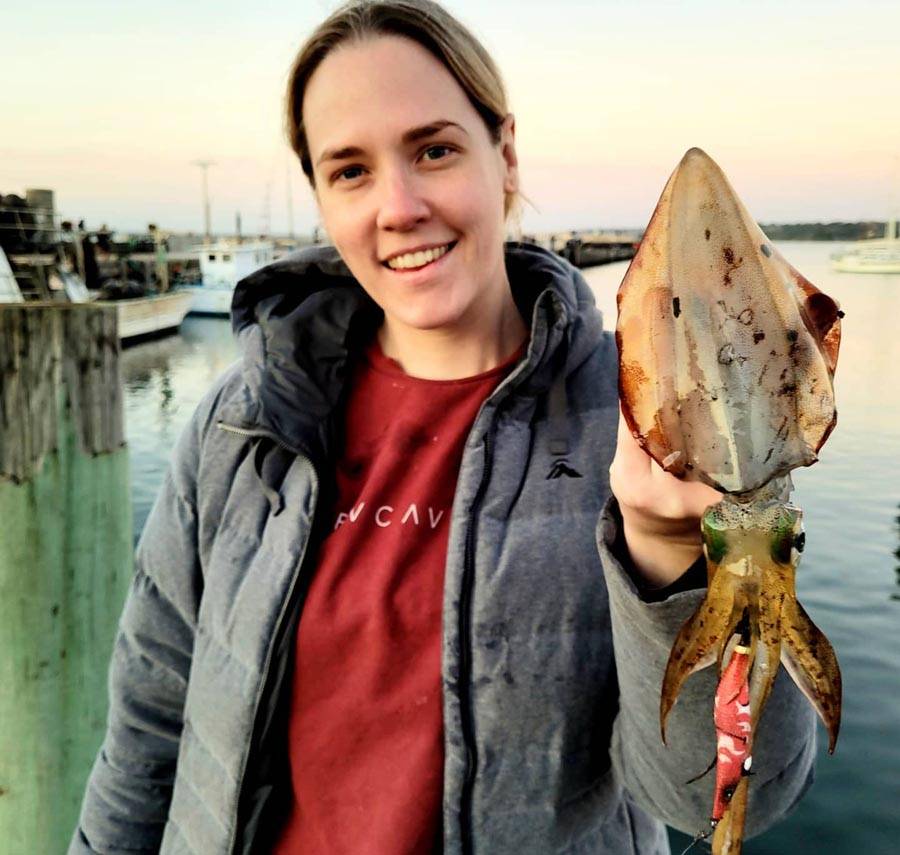 Amy Day and Gerry Morsman fished the Mornington pier and landed a few nice squid in a short session using Majorcraft Egizo squid jigs.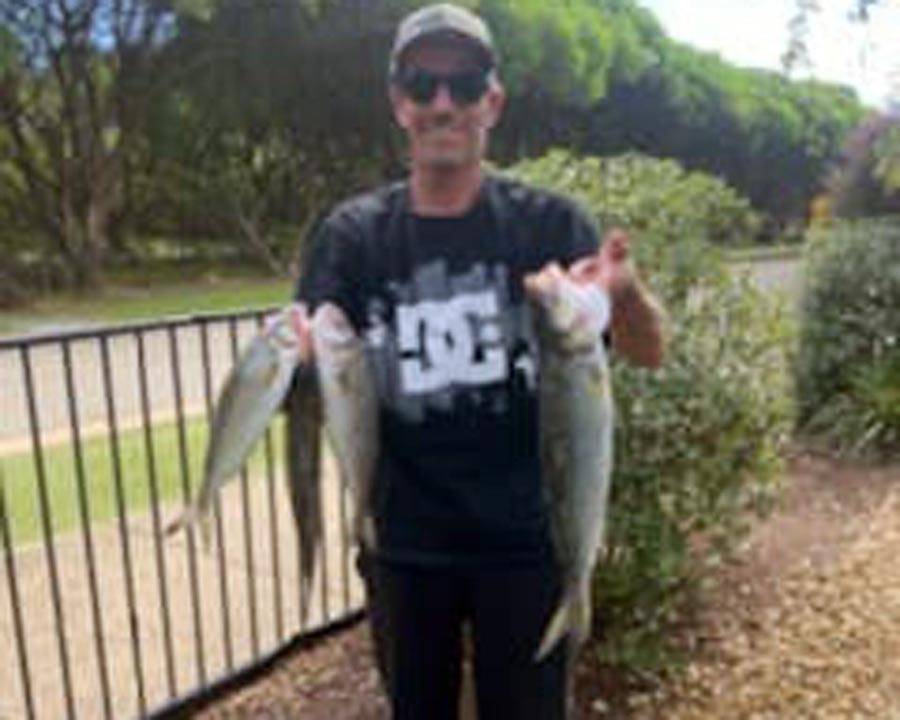 Danny Goudge caught some ripper salmon fishing off the rocks at Mount Martha this week.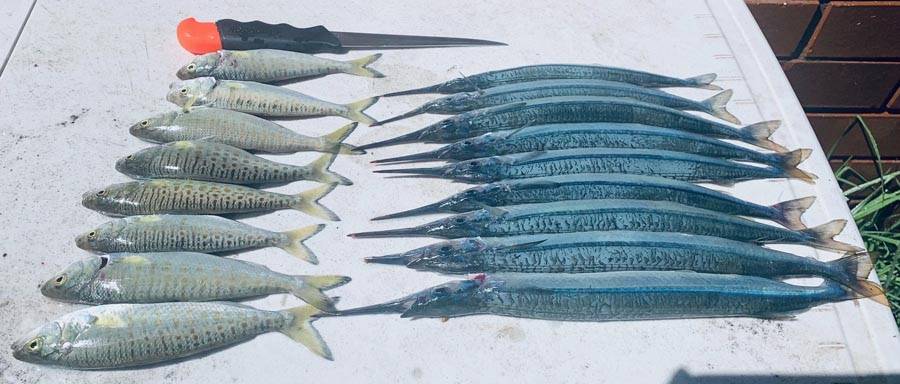 David Milne and grandson Max fished at Blairgowrie Marina and caught some nice salmon and garfish on Saturday.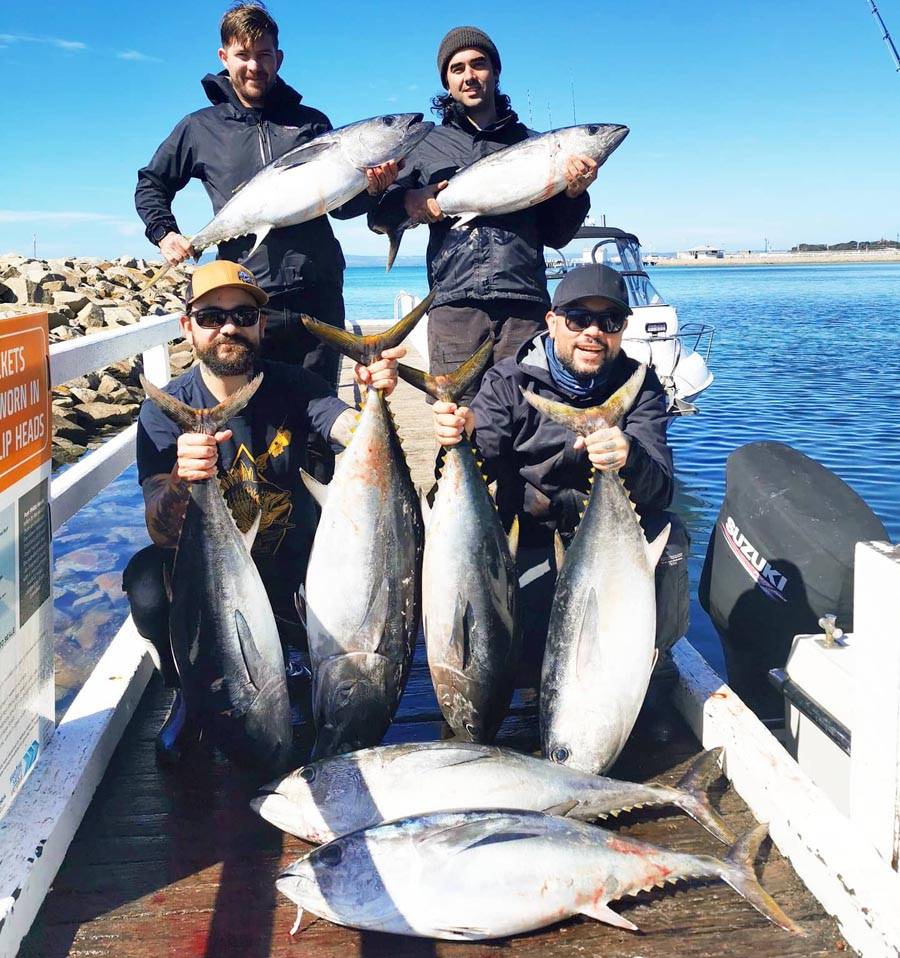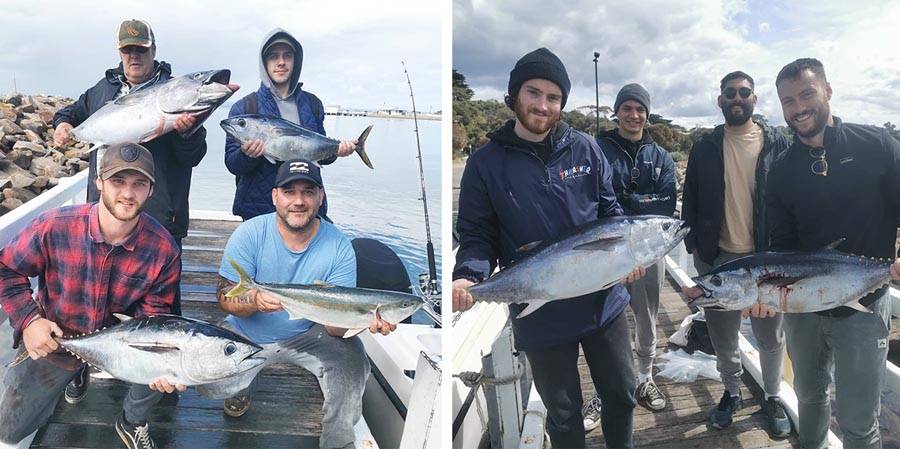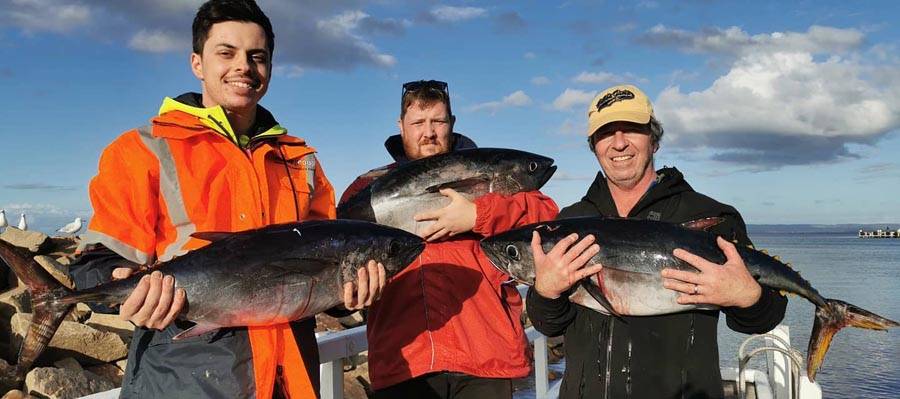 Chris and Matt from Cassar Fishing Charters have had a great run on the tuna offshore this past week with some fantastic quality tuna caught.


The guys from Sharkmen Fishing Charters got stuck into the offshore tuna this past week with plenty of fish coming aboard for their customers.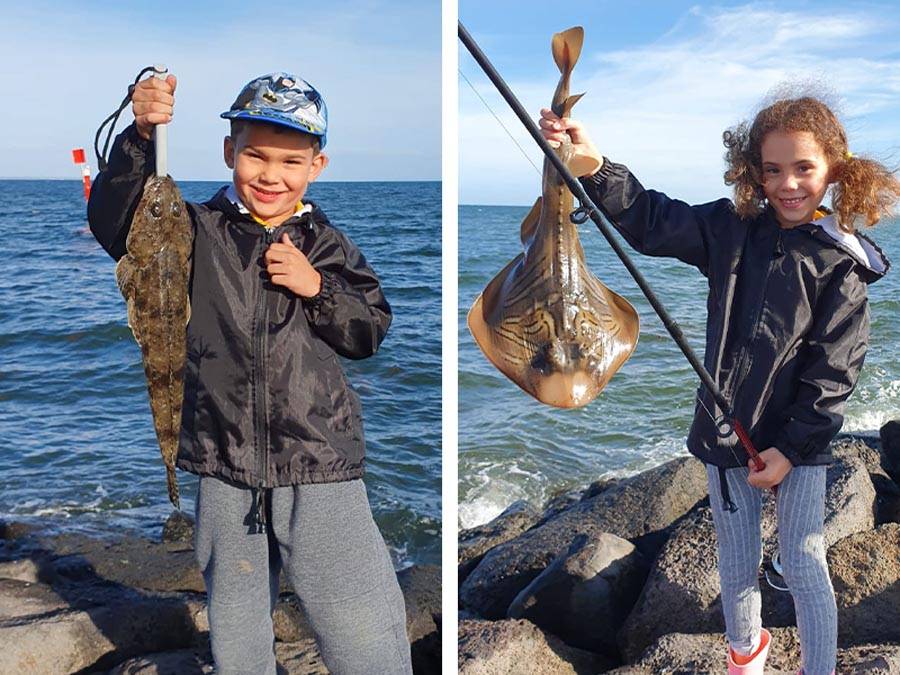 Kyle and Bianca Peacock (6yo) had a fantastic day fishing at Altona on the weekend with Kyle catching a beautiful flathead and Bianca catching and releasing a banjo shark.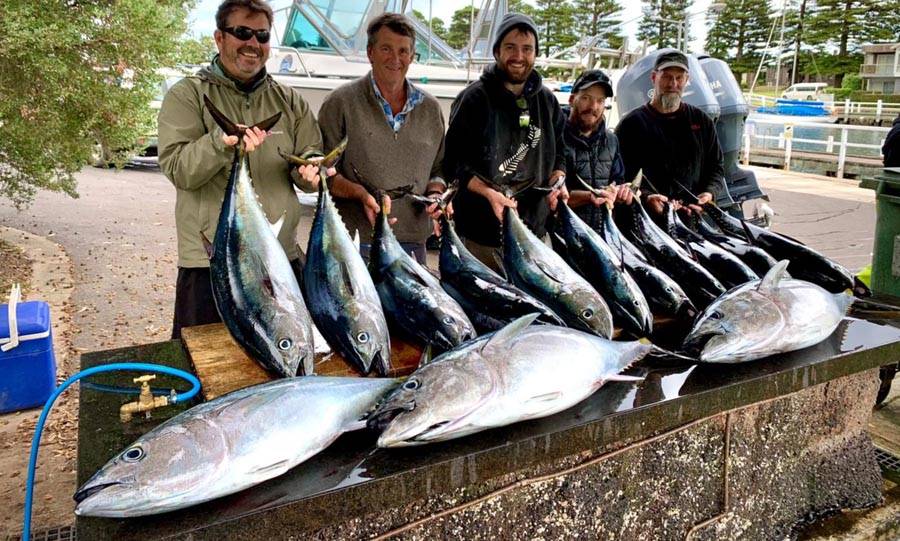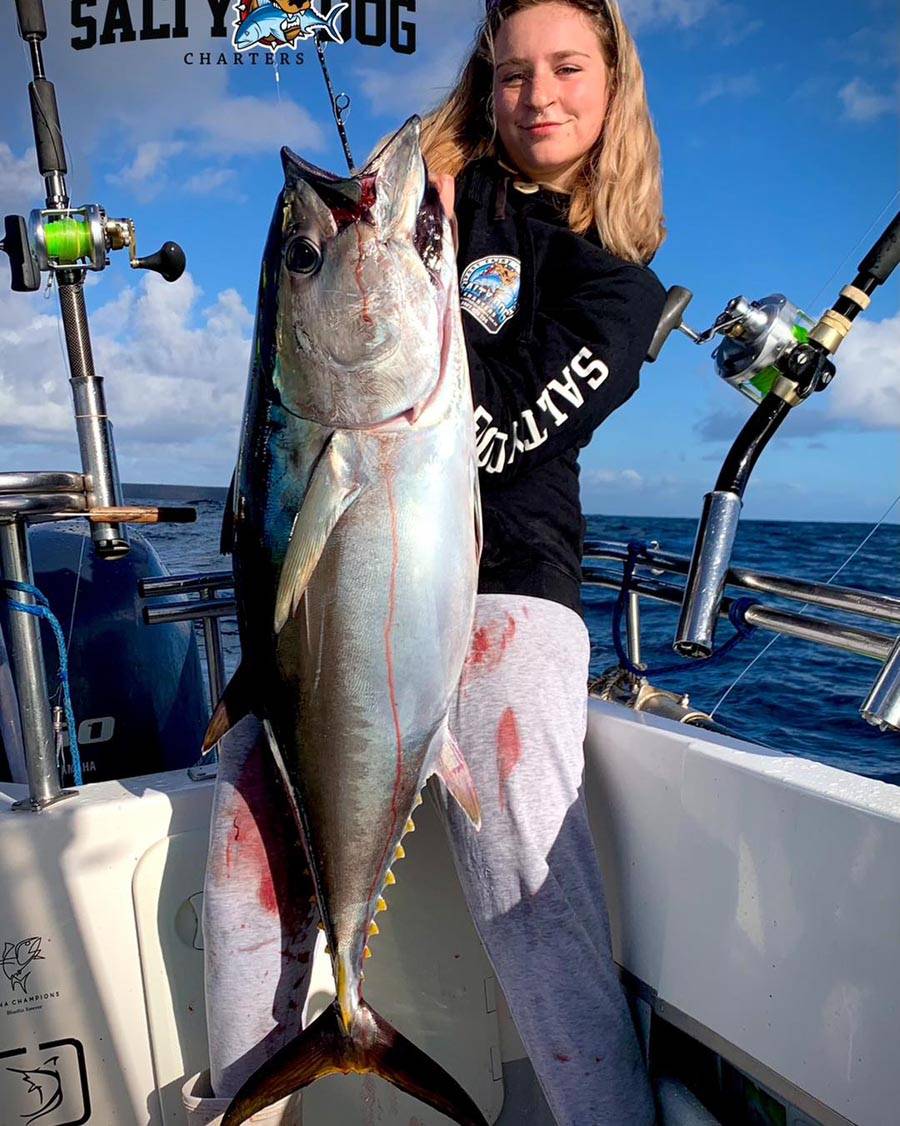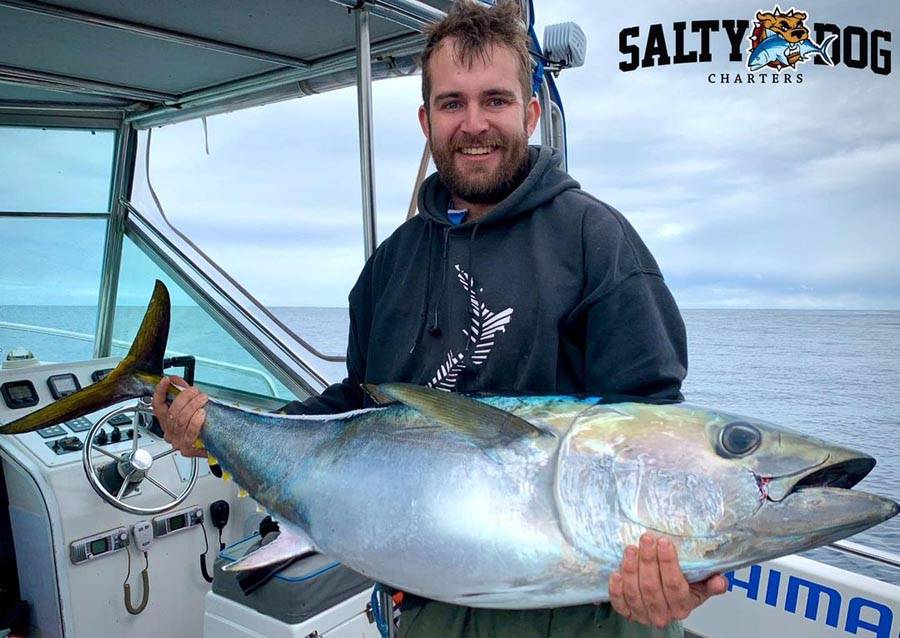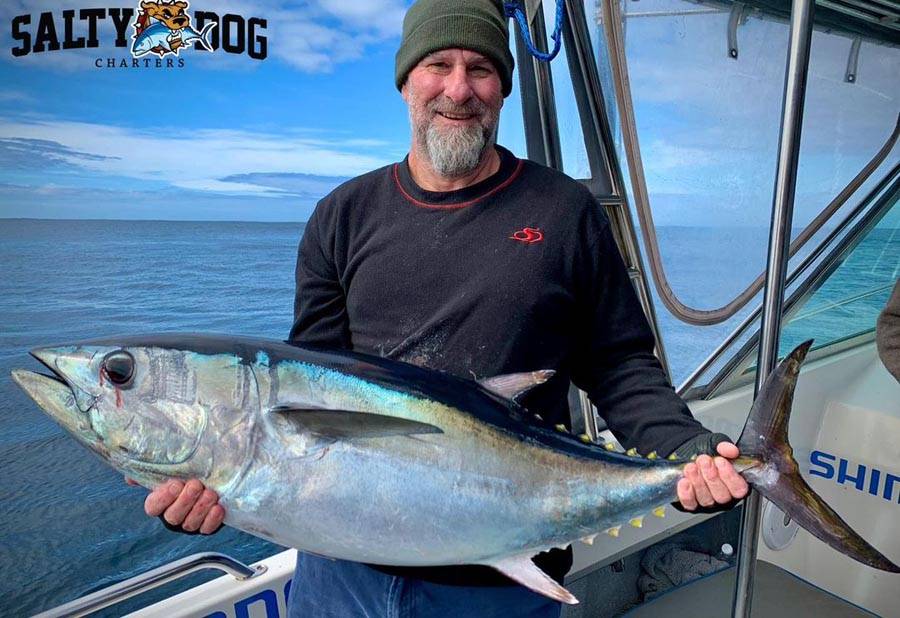 Dan and Ashby Hoey from Salty Dog Fishing Charters got stuck into some ripper tuna out from Portland this past week.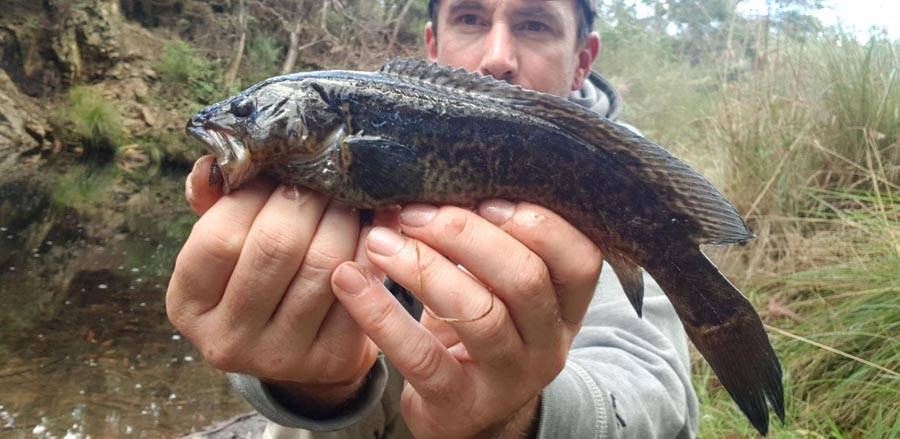 Slevo fished the Lerderderg and caught some beautiful brown trout and a river blackfish.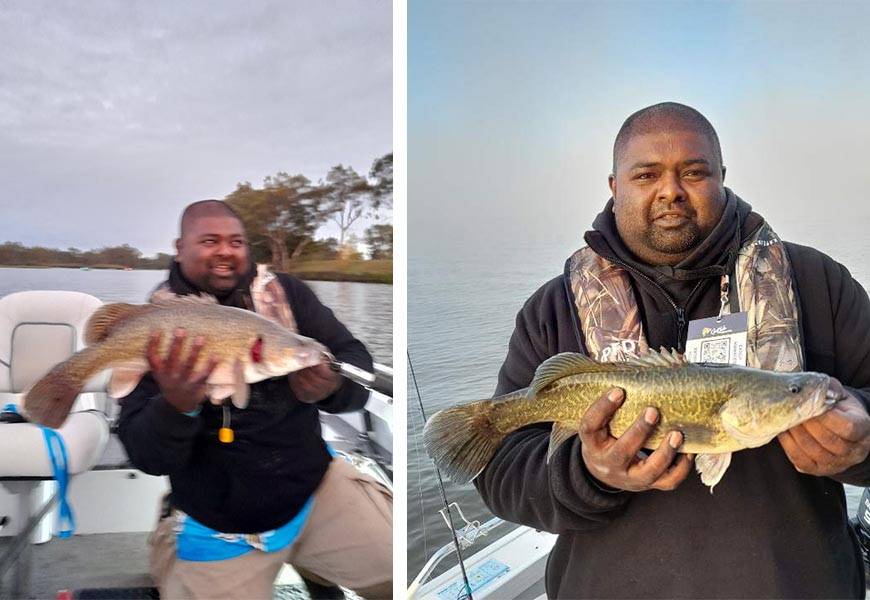 Bivek caught a couple of nice Murray cod fishing at Nagambie during the GoFish Nagambie competition.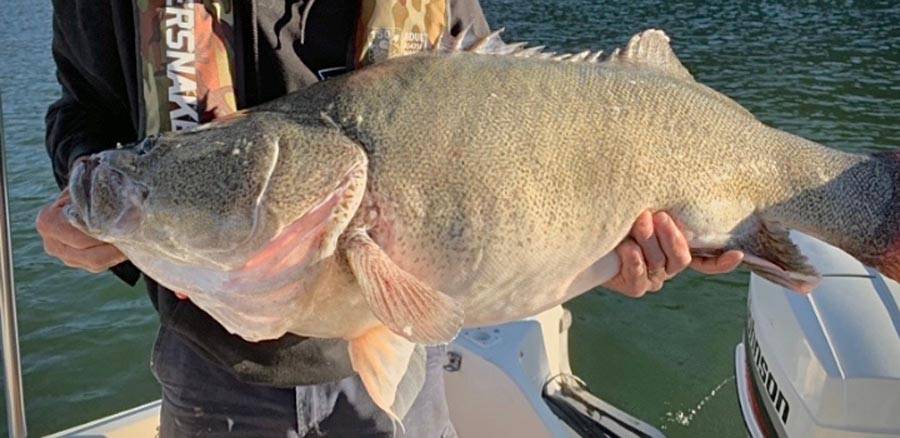 Rod and Lisa caught and released this cracking 102cm Murray cod while trolling Jews Creek at Lake Eildon.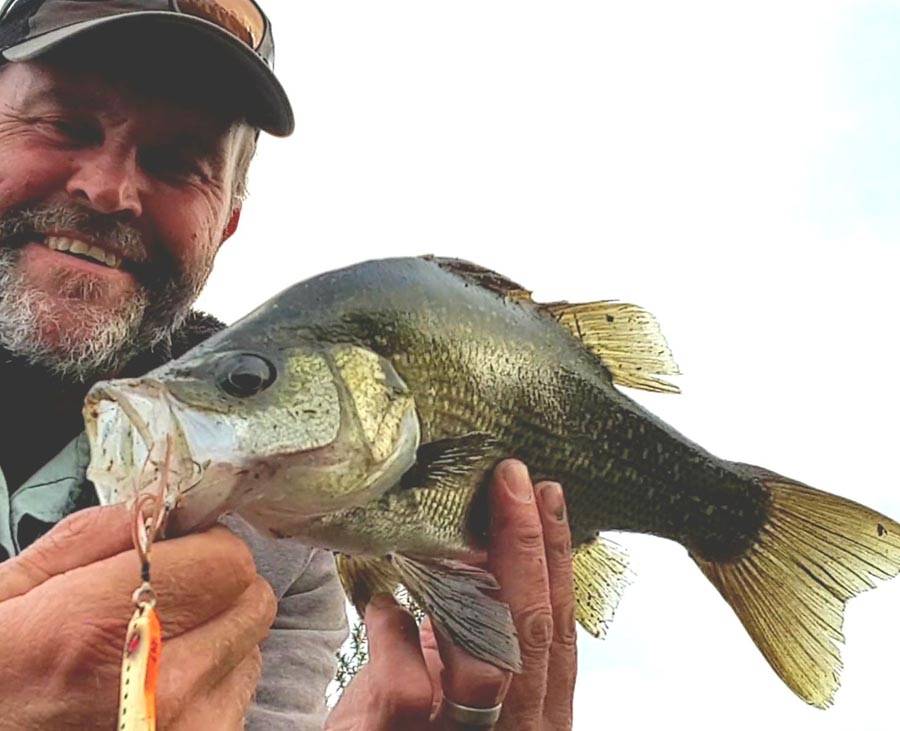 Andrew Ketelaar had a ripper session at Devilbend on Sunday landing some beautiful EPs casting lures like the Nories Wasaby spoon.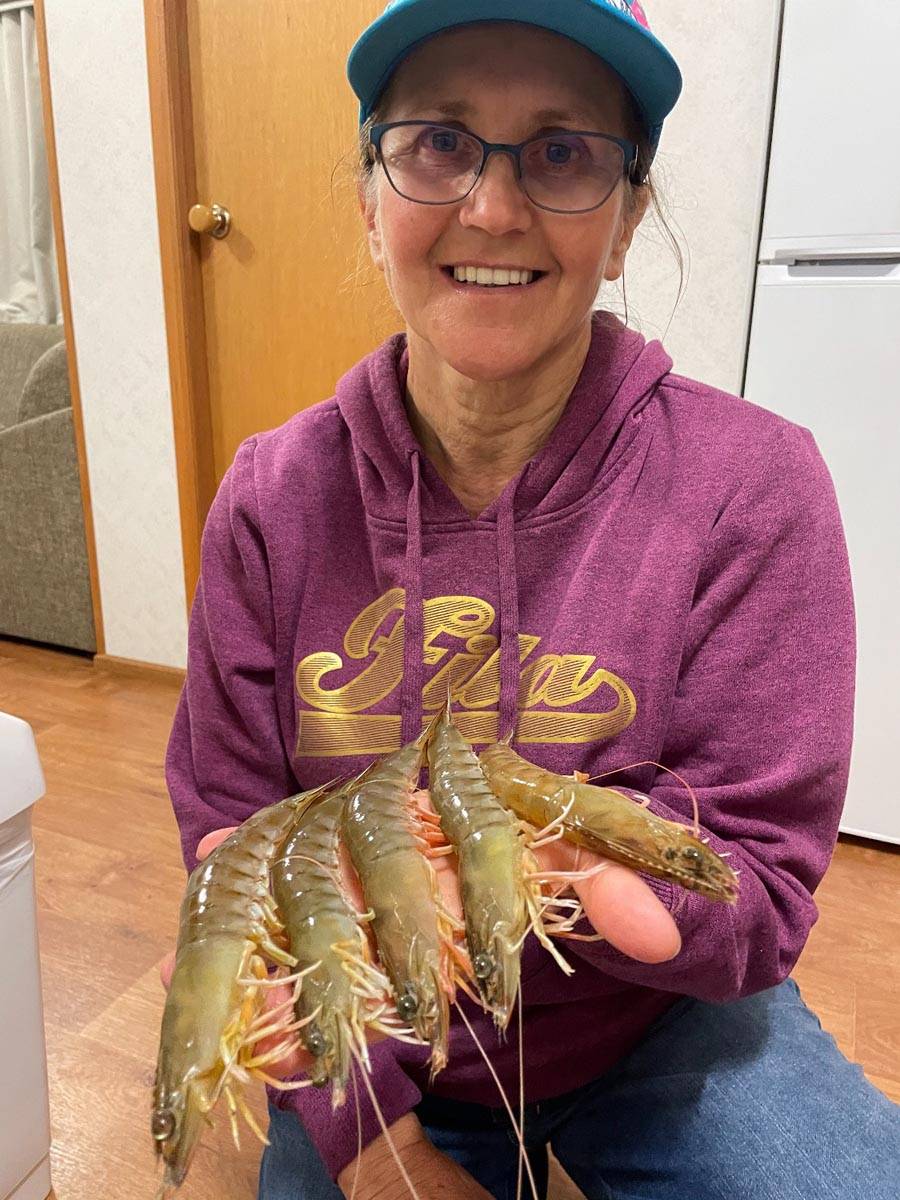 The prawns at Lakes are getting bigger! Maria Sabo with some beautiful prawns caught at Lakes Entrance recently.

IFISH WITH TACKLE WORLD ON TEN BOLD - SERIES 15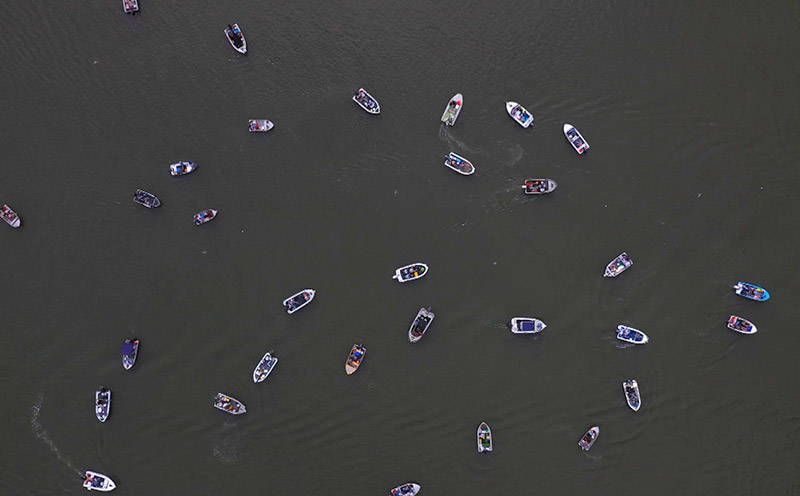 IFISH WITH TACKLE WORLD ON YOUTUBE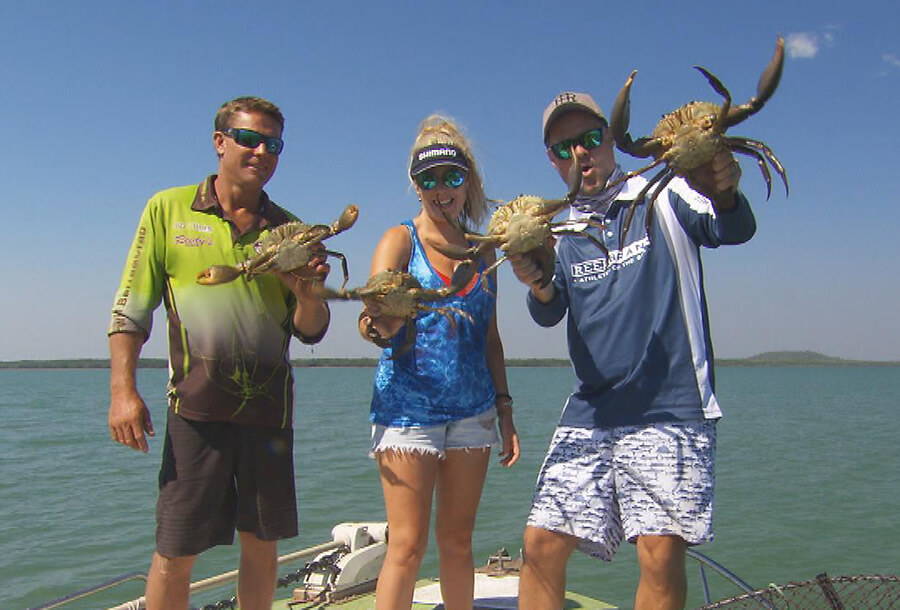 Catch past episodes of IFISH TV on Youtube so you can get your fishing fix any time, any where.
TALKING FISHING - C31 - TUESDAYS at 8.30pm
Catch "Talking Fishing" on Melbourne's C31 TV (CH44) at 8.30pm each Tuesday night. Staff members David Kramer and Adam Ring together with Steve "Trelly" Threlfull host Australia's only "Live to Air" fishing television program at this prime time-slot. Put Tuesday night's at 8.30 away in your weekly diary of TV shows to watch!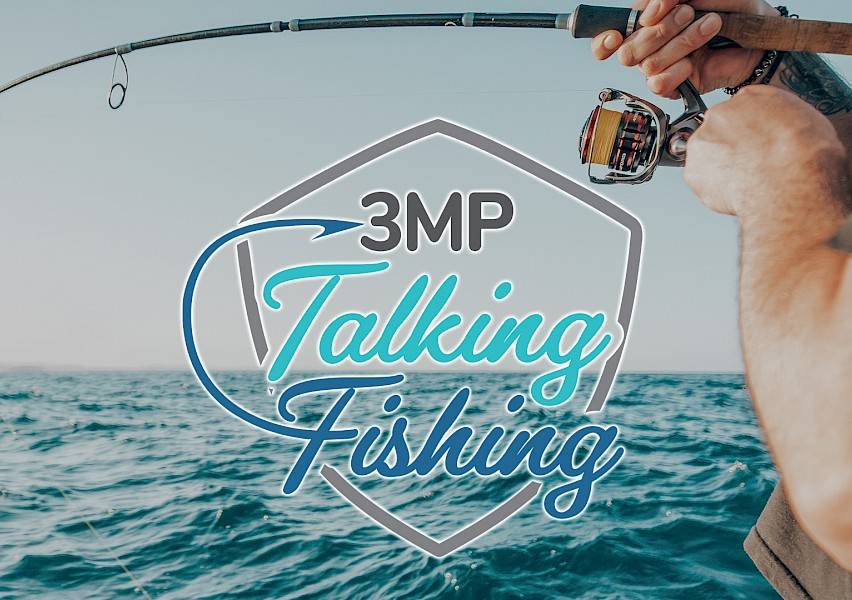 Catch a new episode of Talking Fishing on 3MP every Friday presented by staff members David Kramer and Adam Ring. The boys chat with charters operators and prominent anglers to find out what's biting and where plus each week there's a special guest talking serious fishing. Add in a fresh fish market update and all the Fisheries news. It's a weekly program not to be missed. Download the podcast here:
Woodpecker scalps, porpoise teeth, and giraffe tails have all been used as money.


Good Luck with your fishing and stay safe on the water,

The TEAM at Tackle World Cranbourne & Mornington