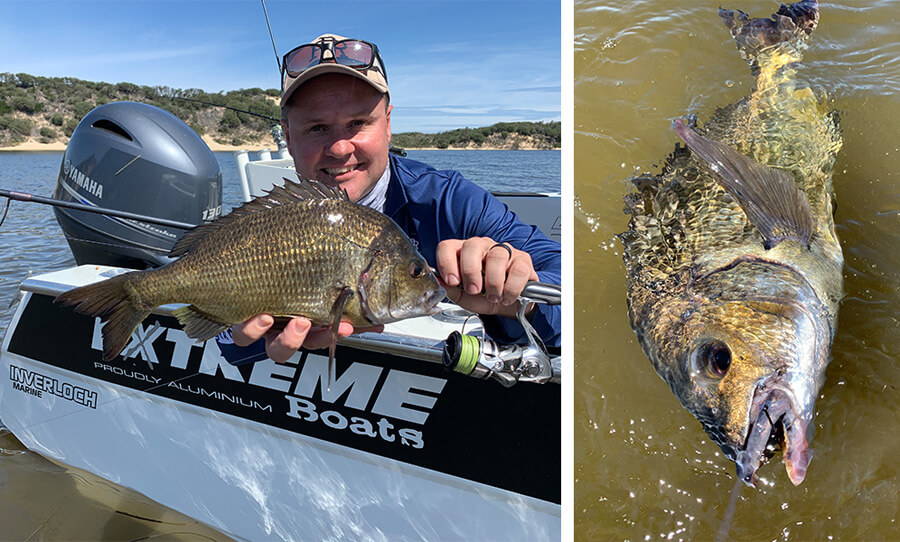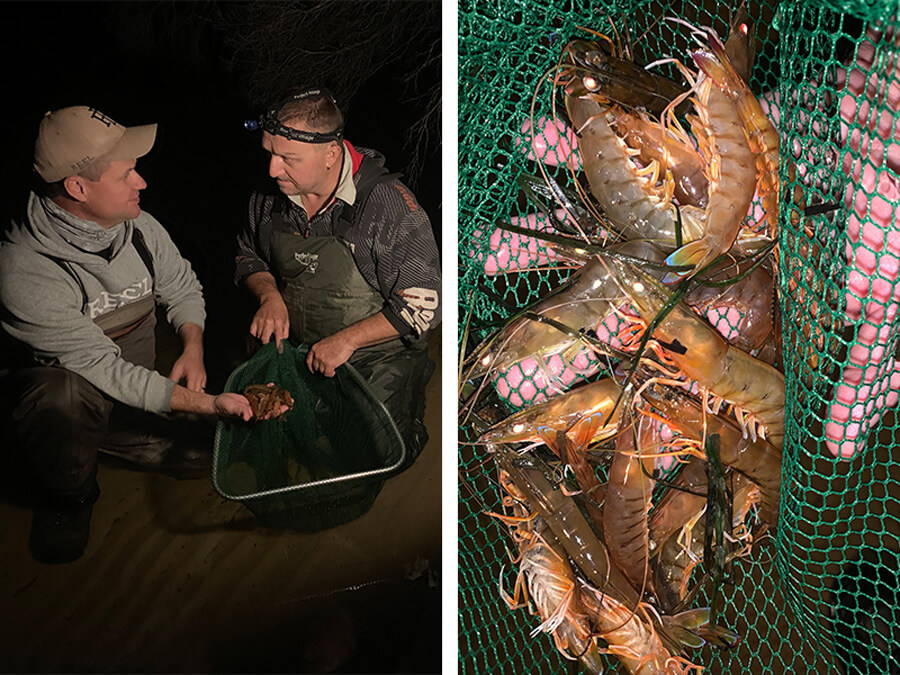 Paul Worsteling and the IFISH TV crew headed to Lakes Entrance and through to Bemm River last week to help support the bushfire affected areas of Gippsland. The crew made an effort on the way through to stop at every bakery, tackle shop and service station to show support. Frank Milito from Lakes Entrance Caltex joined the crew and fished Bemm River for some quality prawns that were in good numbers near the entrance. The Next day the guys fished Bemm River using live prawns and caught some cracking bream to 40cm and some nice tailor.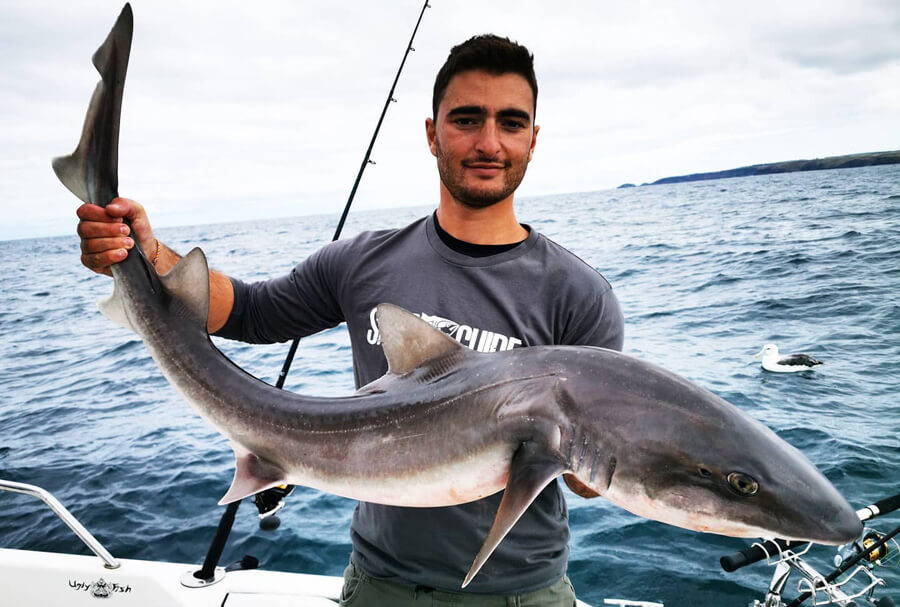 Chris Cassar from Cassar Fishing Guides getting one last trip in to grab some gummy shark for the freezer. Well done mate.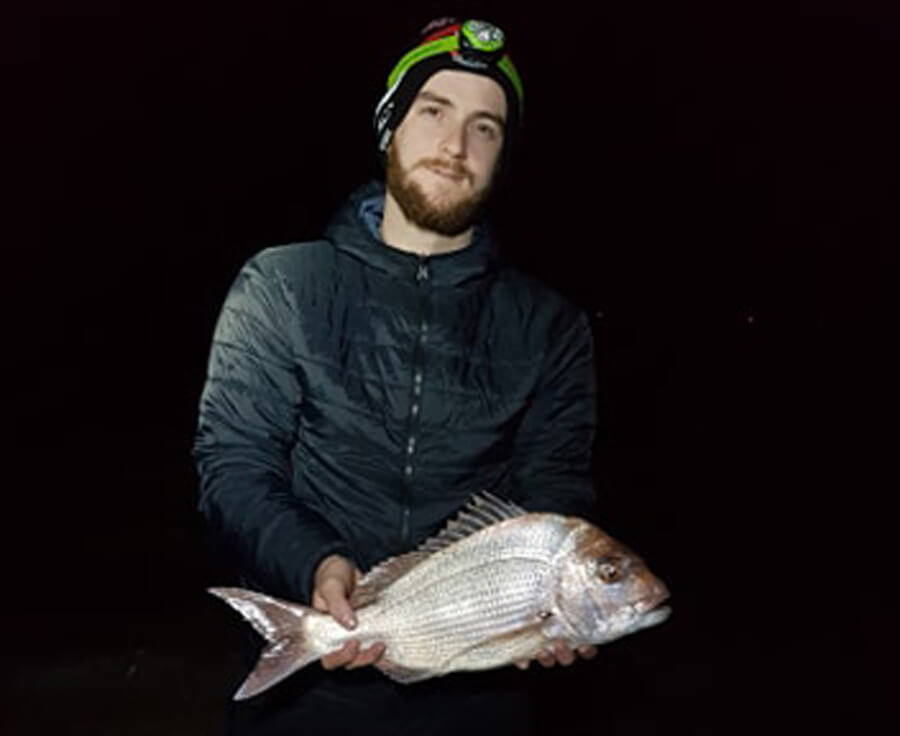 Shannon, Dylan and Michael fished the run out on tide Saturday night to early morning to land a nice snapper at Somers landbased. Fish took a yakka chunk.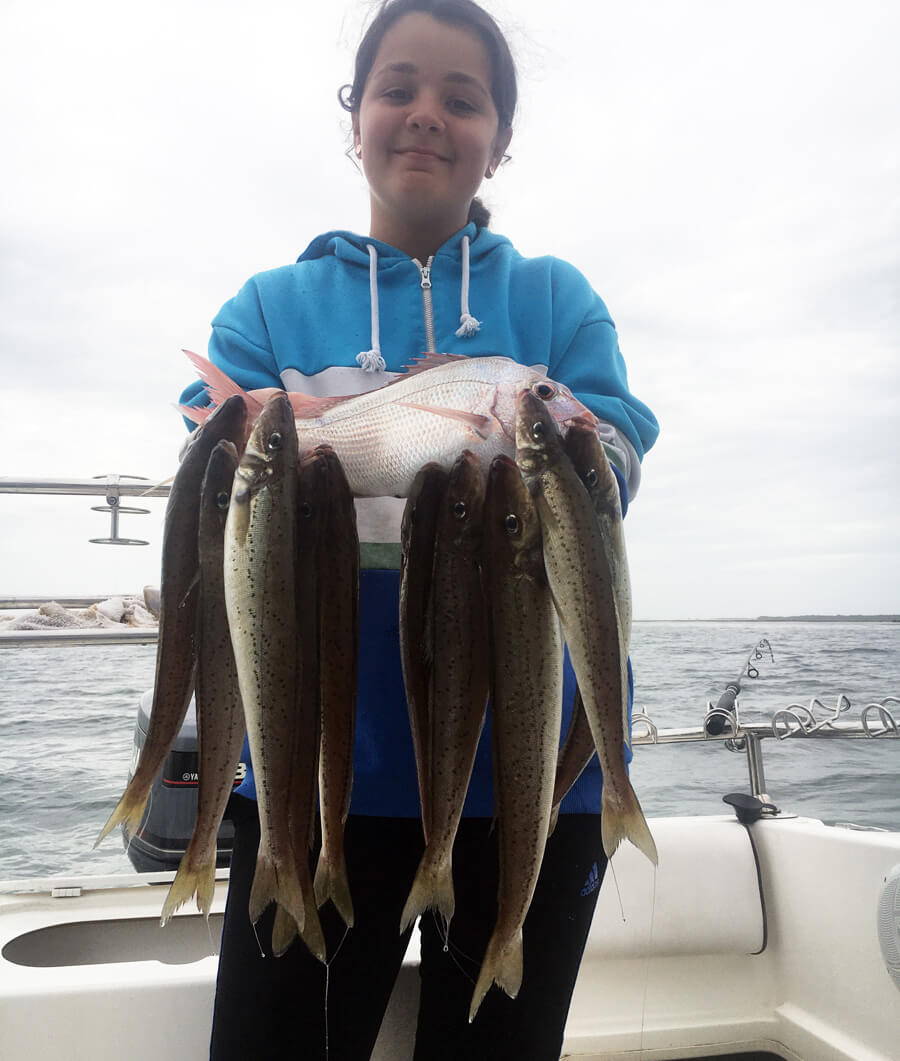 On Saturday Ned and Anastasia fished Middle Spit and bagged on some nice whiting using pipi's for bait.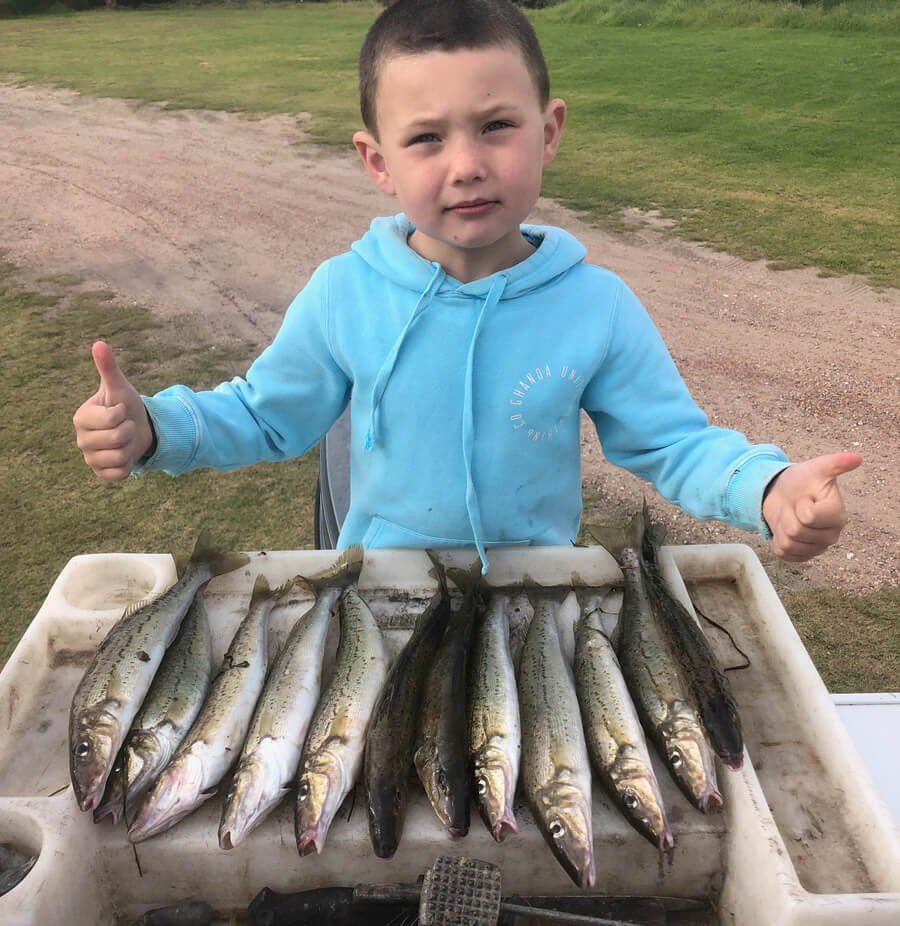 Jack Smith with a dozen fantastic whiting caught behind Crawfish Rock using cuttlefish for bait.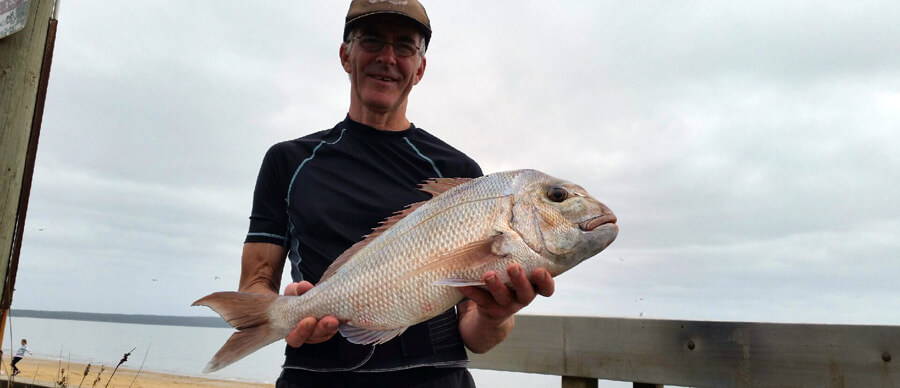 Paul with a nice snapper caught while fishing from his kayak at Lang Lang last week.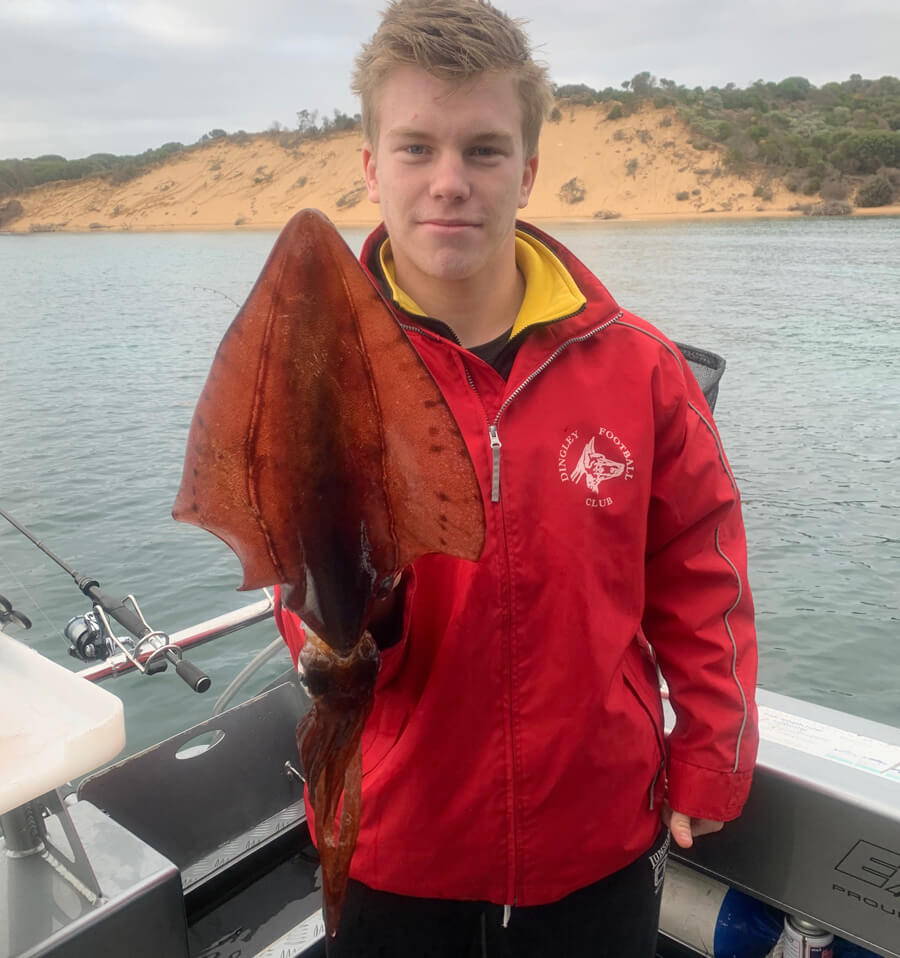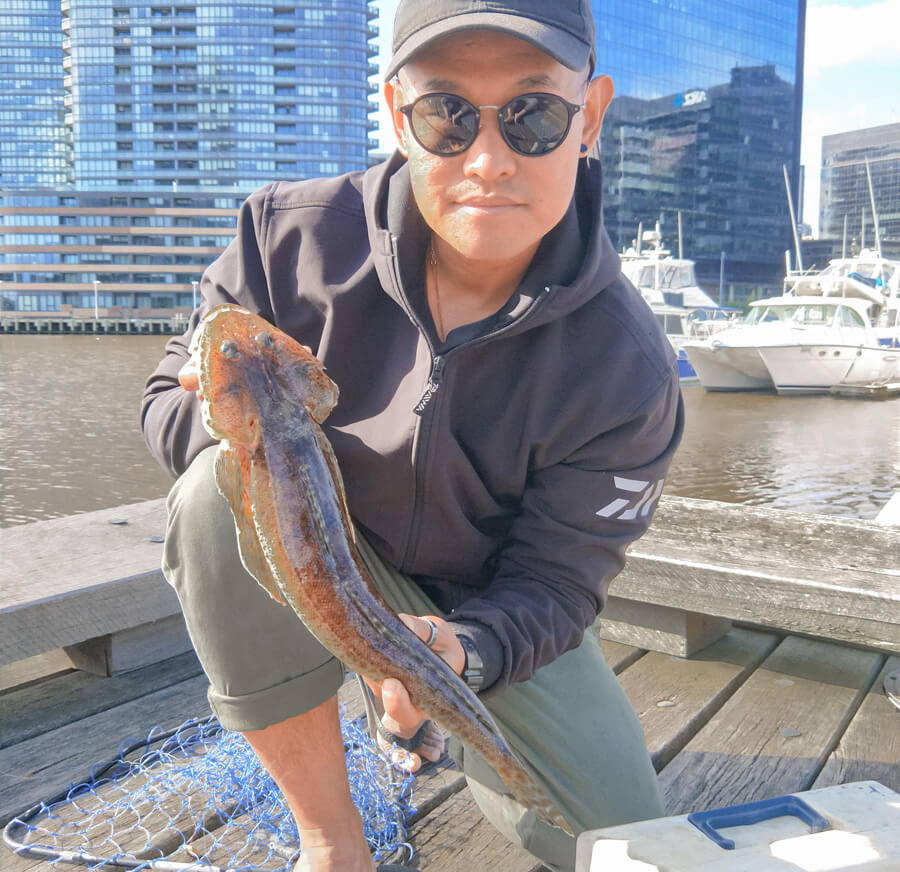 Jimmy caught this nice 48cm Flatty while fishing at Docklands.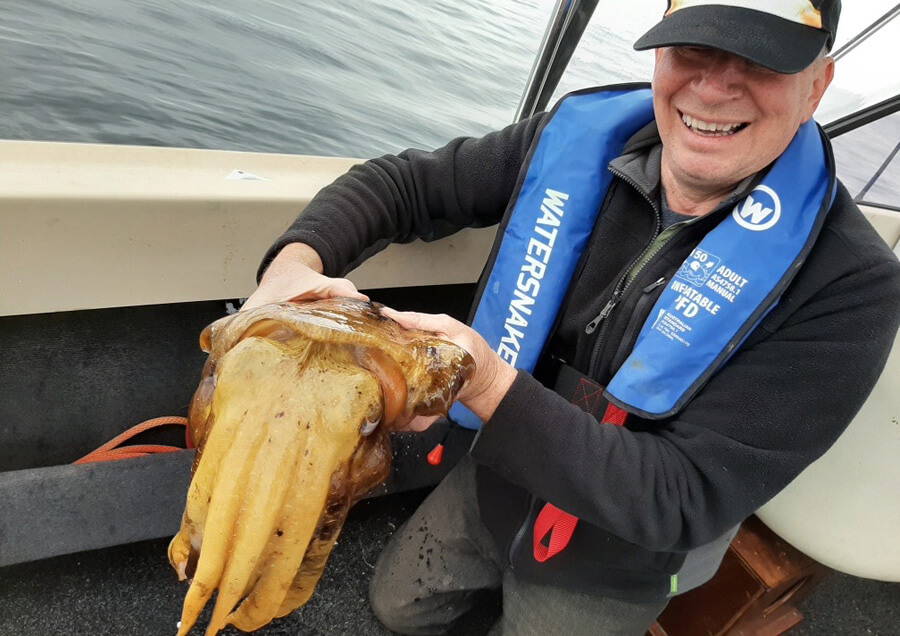 Ross Gould caught and released this monster cuttlefish while fishing with his mate Malcolm Osbourne.

Kade and Ty Thornhill fished Safety Beach drifting for squid and flatties and managed a nice feed between them.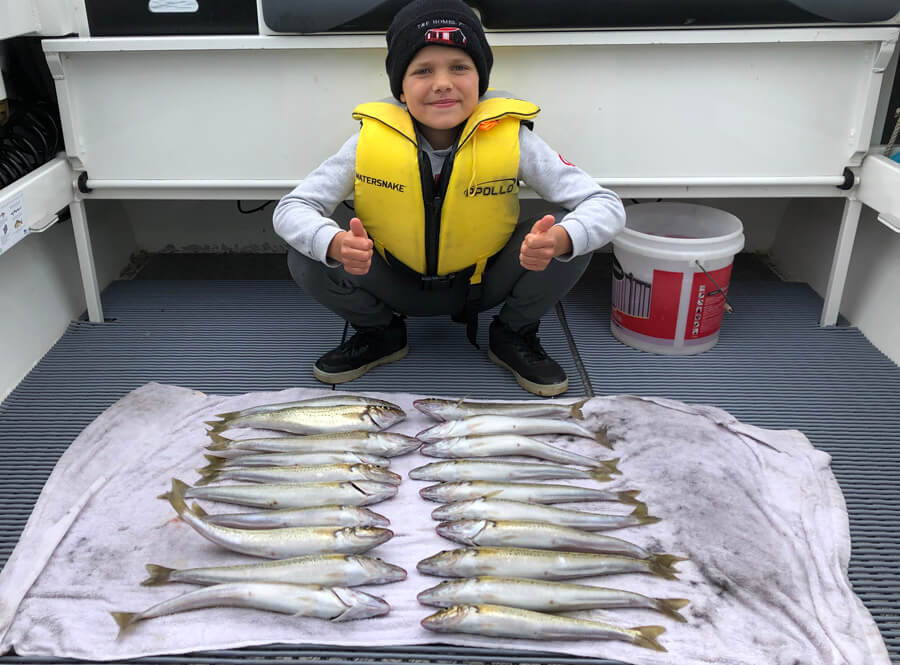 Antonio Rocca with a nice bag of whiting all in excess of 40cm caught near Mud Island.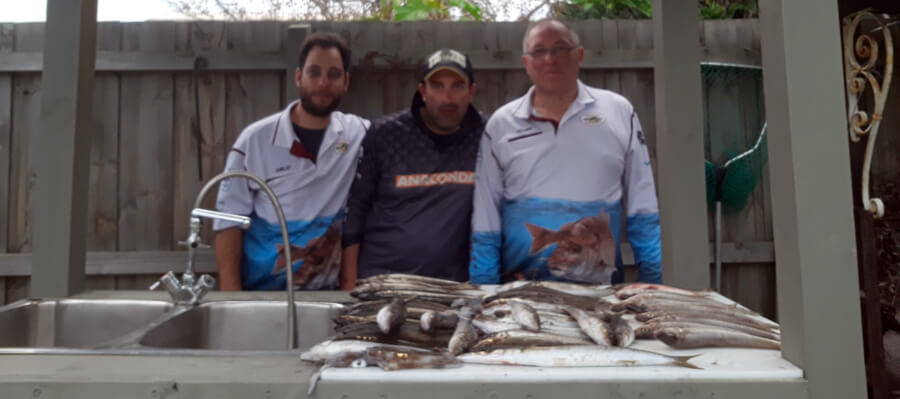 Guido and the boys fished Clifton Springs for a nice bag of whiting on the weekend.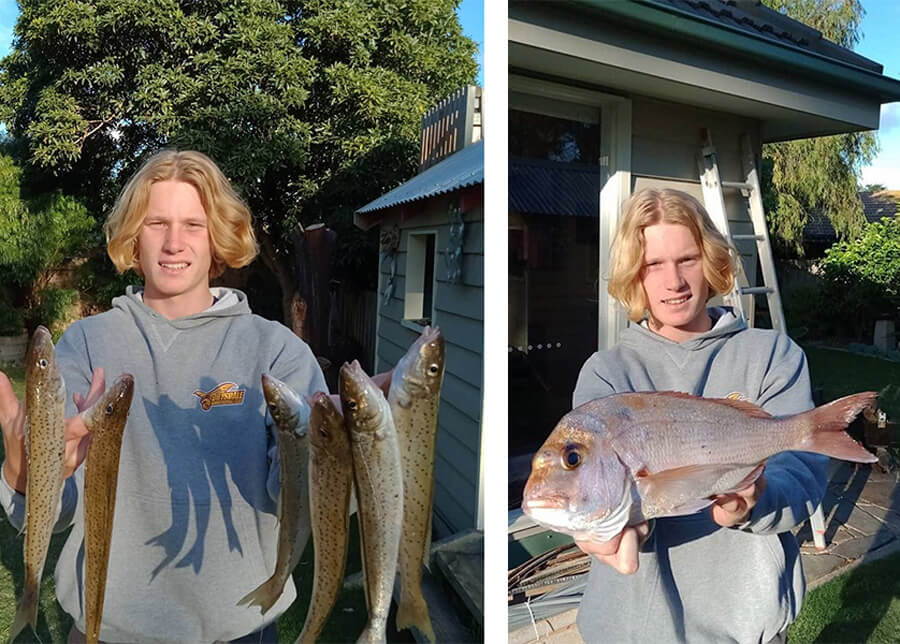 Chris caught some nice whiting and a snapper while fishing at Portarlington.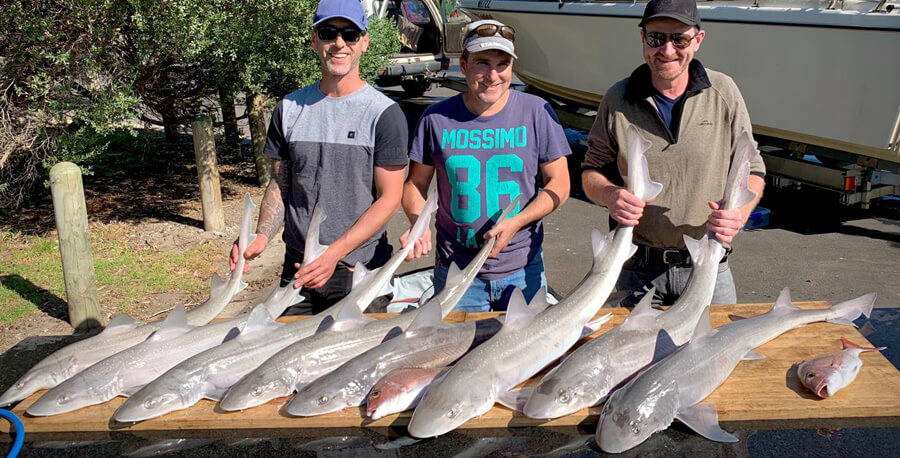 Dan Hoey from Salty Dog Fishing Charters managed to get his customers on to some fantastic school tuna and gummies this past week fishing out from Port Fairy.
Ange Dawson with a nice rainbow trout caught fishing Lake Purrumbete using live minnows for bait.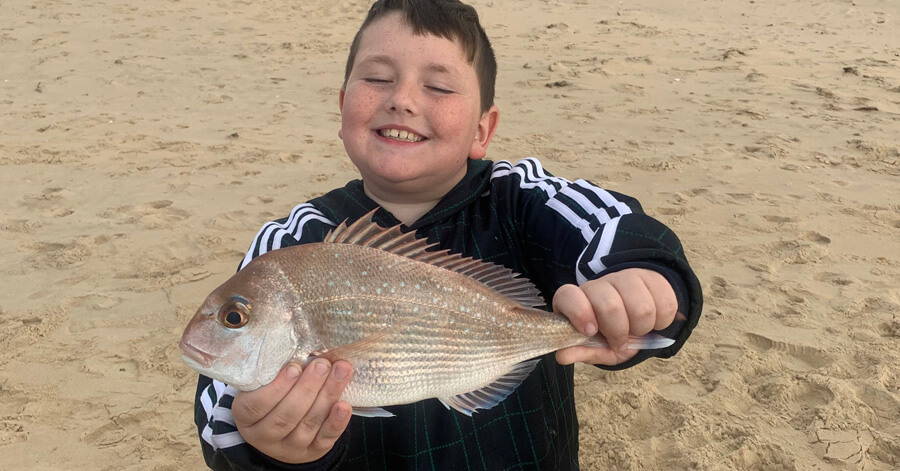 Jack Ellis with his first 39cm pinky snapper caught off the beach at McGaurans Beach in Gippsland.
Winston Nel with one of a few kingfish caught while fishing near the ferry at Paynesville using a small Rapala lure.
Staff member Liz Waters headed to Lake Entrance with her fiance Rob to chase some prawns. Over their 4 days there they caught about 250 prawns between them with most coming from near the entrance. They mentioned Lake Tyres also produced some prawns but the majority came from Lakes Entrance.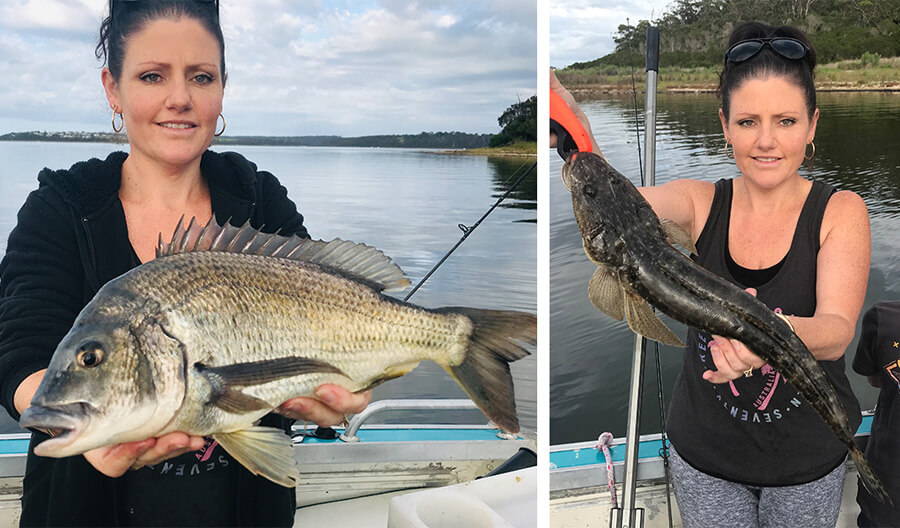 Nadine Hams fished Lake Tyres with the family and caught a cracking 45cm Bream and 54cm Flathead both caught on soft plastics.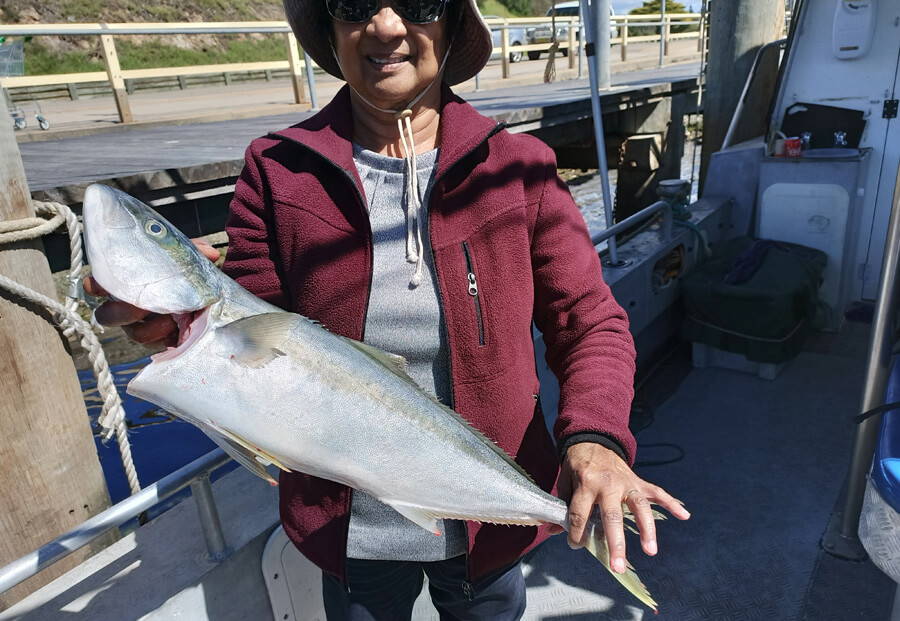 Laura with a ripper kingfish caught at Montague Island while on board with Sheriff Fishing Charters.

Adam Wake contacted the store in preparation for a jungle survival race in Belize with the mindset that catching river fish would help his chances. Our staff set him up with some bare essentials and it paid off as Adam managed a number of mountain mullet using Arma Twist lures cast into fast moving water. Adam's team came 2nd in the race and was the only other team to finish.
IFISH WITH TACKLE WORLD SUMMER SERIES
TALKING FISHING - C31 - TUESDAYS at 8.30pm
Catch "Talking Fishing" on Melbourne's C31 TV (CH44) at 8.30pm each Tuesday night. Staff members David Kramer and Adam Ring together with Steve "Trelly" Threlfull host Australia's only "Live to Air" fishing television program at this prime time-slot. Put Tuesday night's at 8.30 away in your weekly diary of TV shows to watch!
Lampreys and hagfish are the most primitive form of fish still living today.

Good Luck with your fishing and stay safe on the water,

The TEAM at Tackle World Cranbourne & Mornington