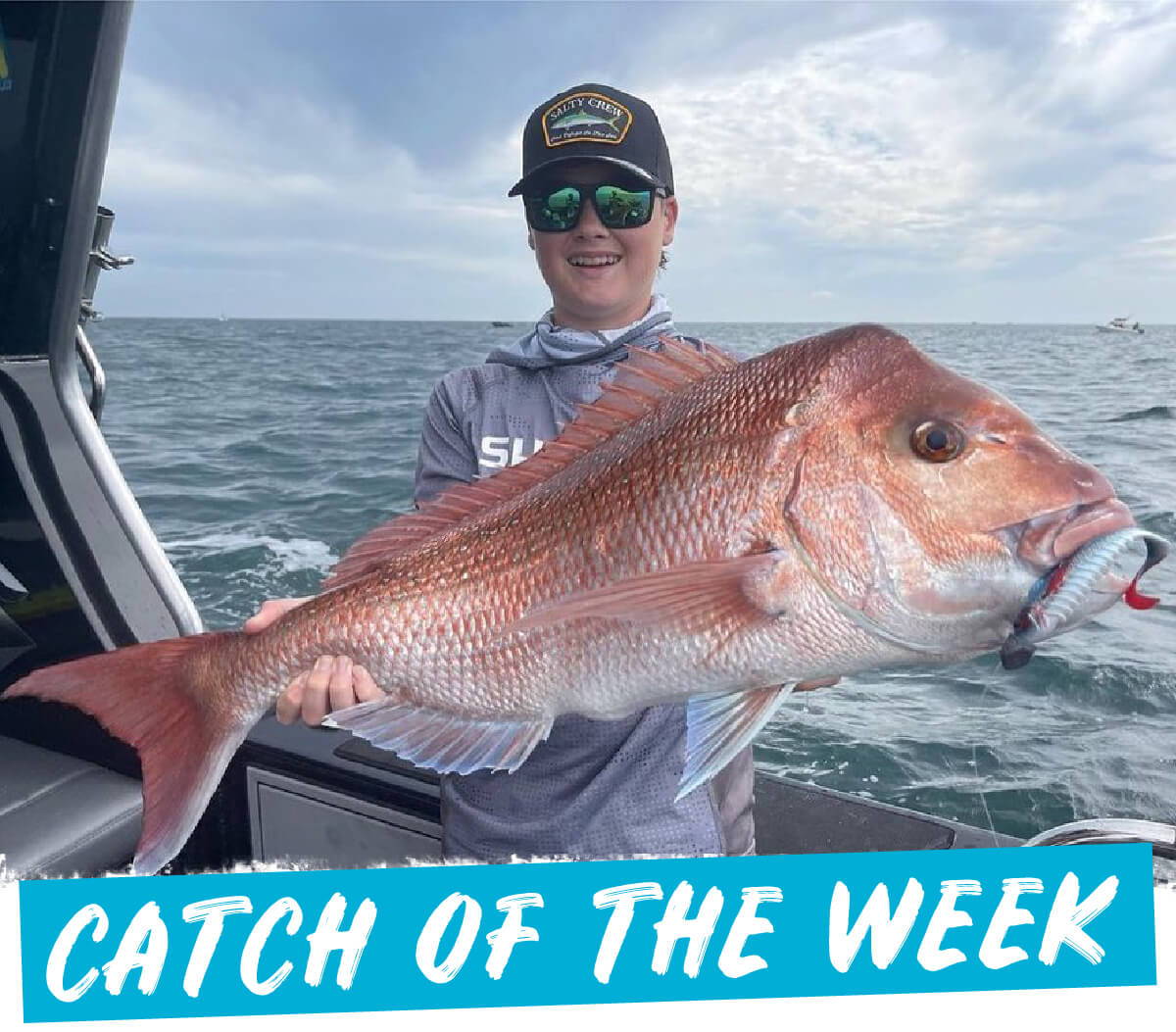 Congratulations to Jet Worsteling on your cracking 8kg snapper caught on soft plastic off Mount Martha, you are this weeks Catch of the Week.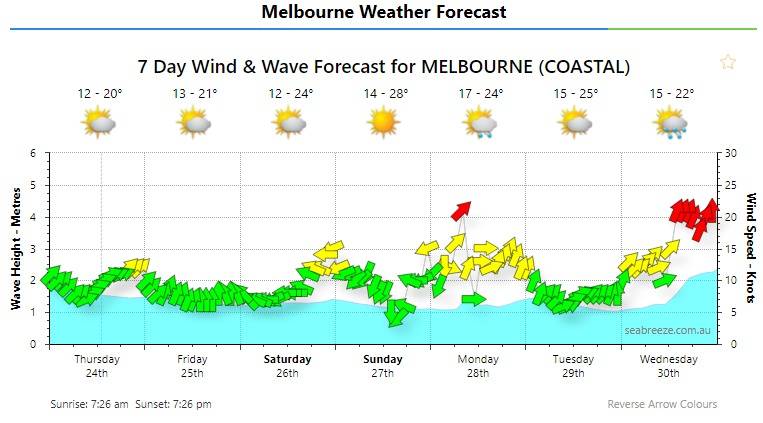 Paul shared his success on the PPB snapper this week in the video above. Hit the PLAY button to get the details.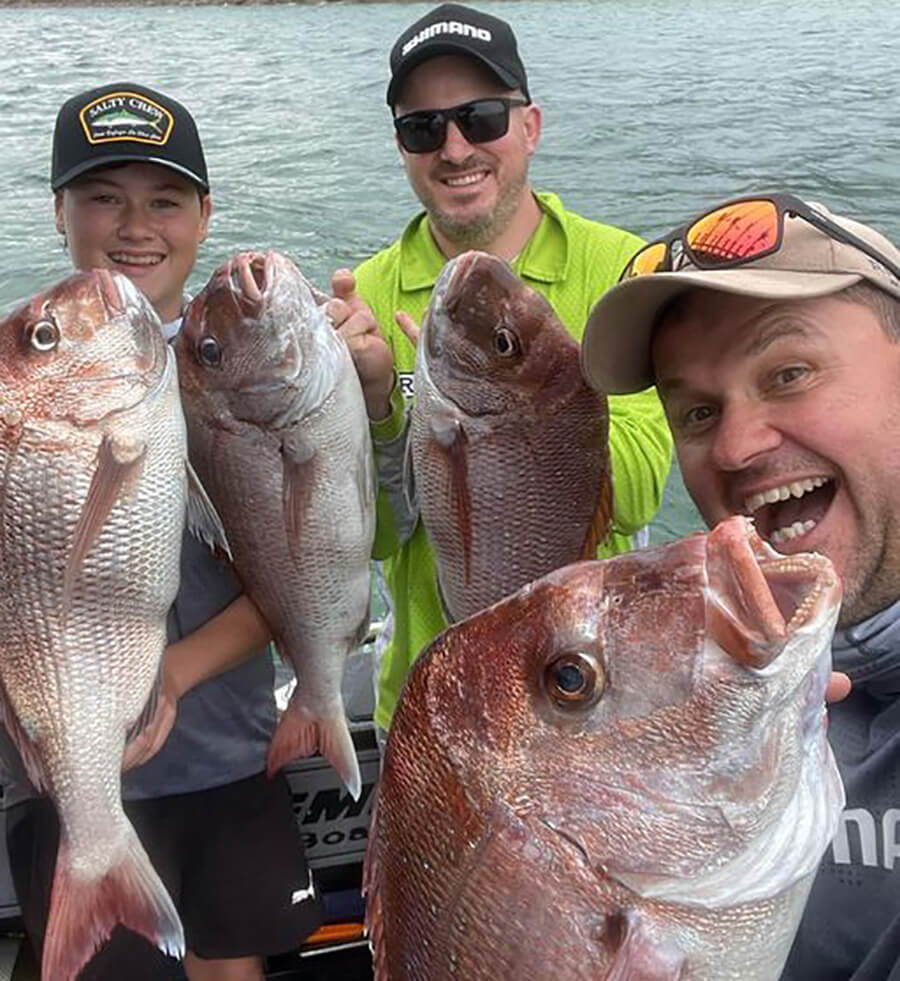 Paul and Jet fished with good mate James out from Mount Martha on a hunch the snapper might be hanging out there and they were correct. After trying to find some ground away from the crowds they settled on some fish they sounded in the same area as most were fishing. The first rack of rods went in and it didn't take long until they had a 4 way of snapper being landed to around 6kg. The guys moved a number of times in their 4 hour session and landed a total of 15 snapper. Jet caught 3 of the biggest snapper including the best for the day; an 8kg fish, using a 140mm Squidgies Wriggler. Most fish were released only keeping couple of the smaller fish for the table. The baits for the day were red rockets by a mile and silver whiting with soft plastics catching the biggest fish for the day.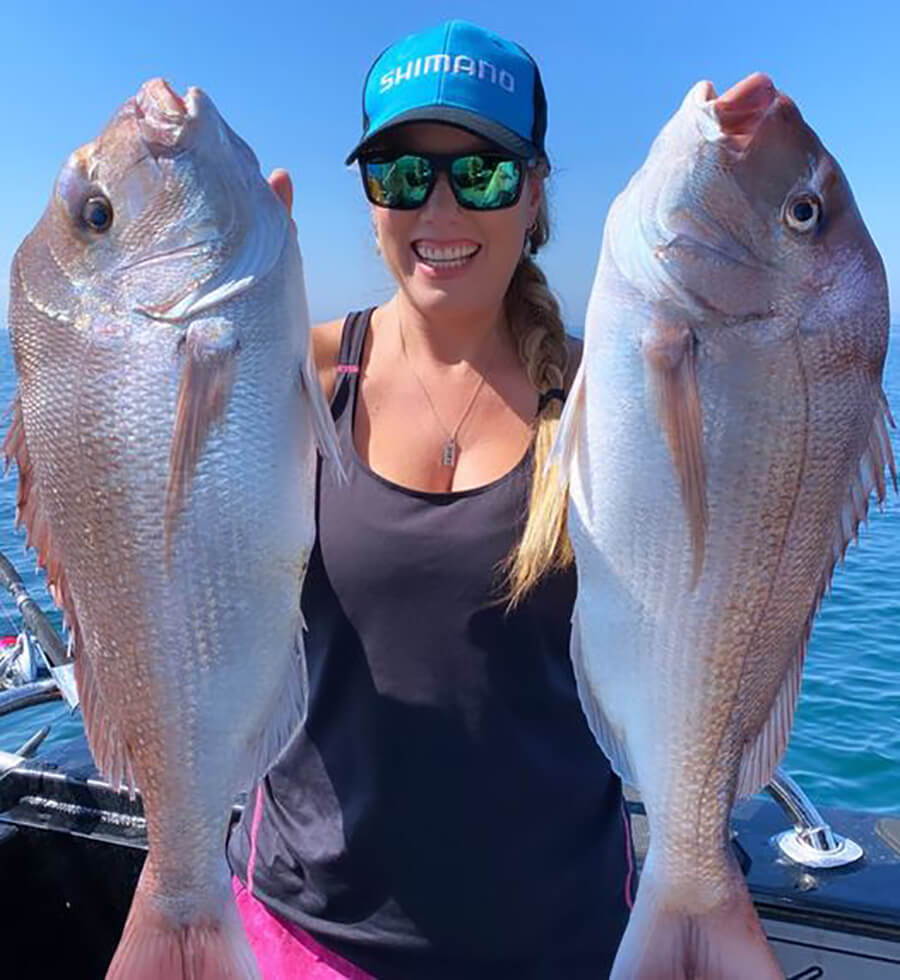 Paul and Cristy went out on Monday to a similar area off Mount Martha only this time going a bit deeper to find the fish. The bite was a little tougher this time around but after several moves they picked up 8 snapper to 6kg with the best bait for this session being silver whiting and the red rockets not so much. Paul reports the key to success for both sessions was burley with Paul going through a couple of blocks of pilchards each session to keep bites running hot.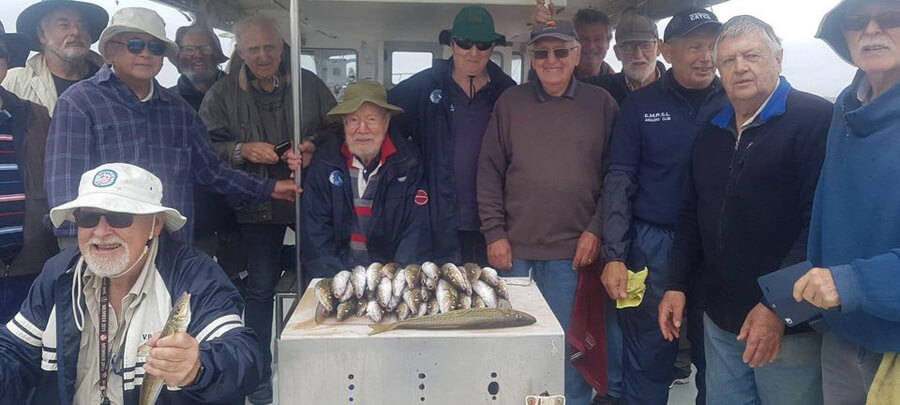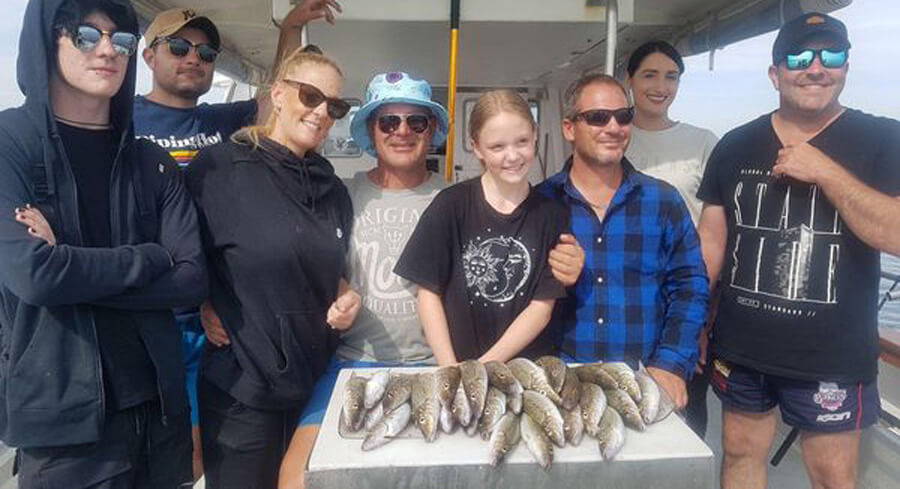 Steve Johnston from Ace Fishing Charters had some good sessions with his customers on the whiting this week with the hot spots being Tyabb Bank and Middle Spit.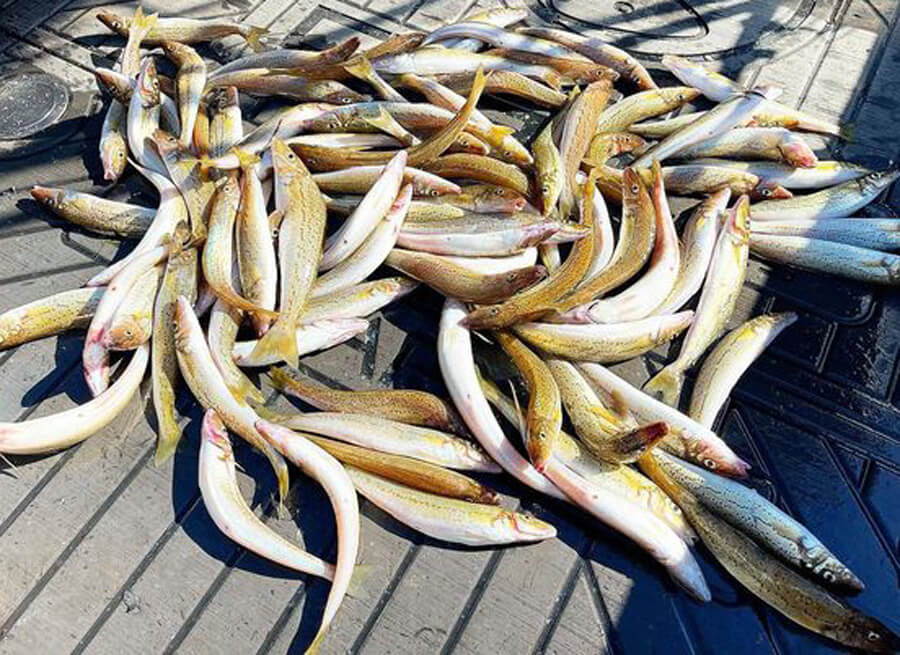 Chris Cassar from Cassar Fishing Charters smashed the whiting with his customers in Western Port this past week.
Chris Cassar from Cassar Fishing Charters helped his customers get a trifecta on sharks this week with a gummy, schoolie and blue shark coming on board while fishing offshore.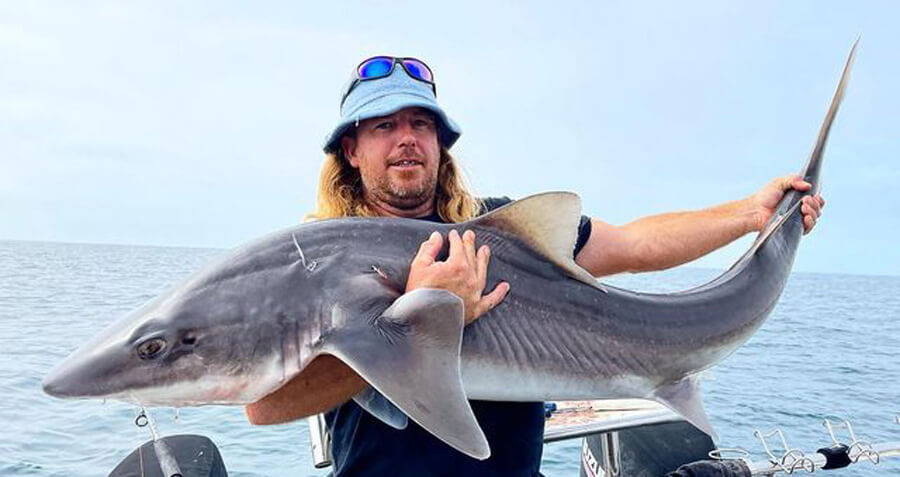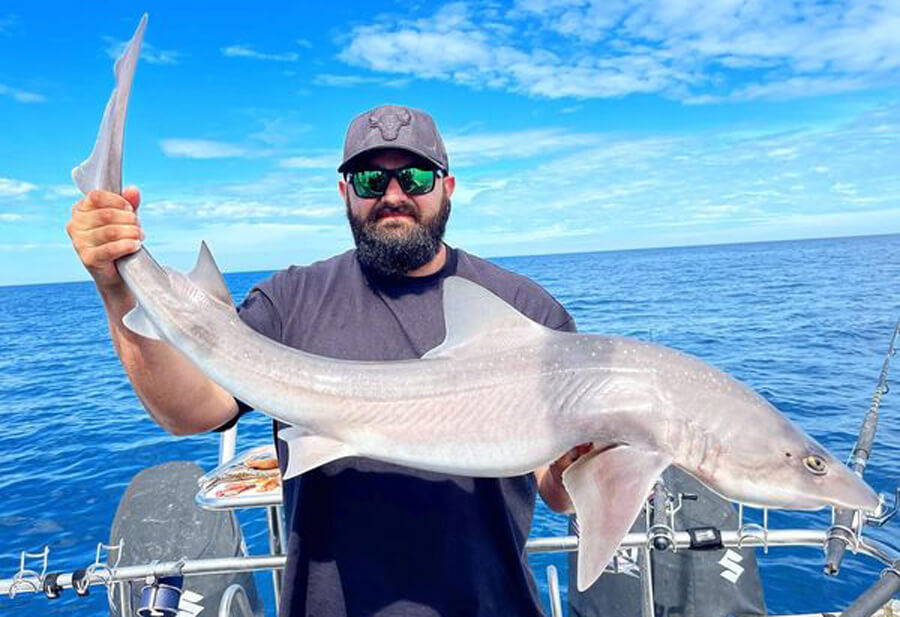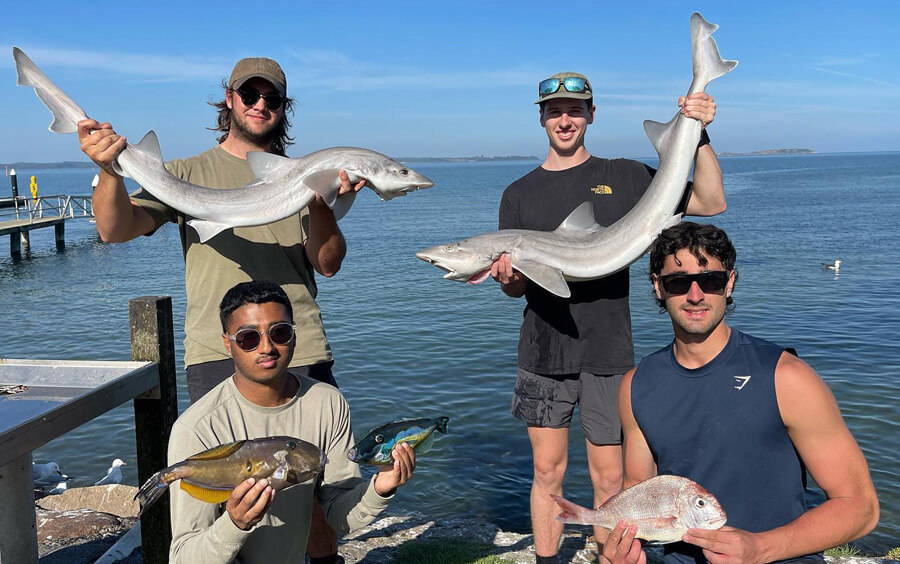 Chris also managed a couple of offshore trips with his customers that resulted in some monster gummy sharks being caught.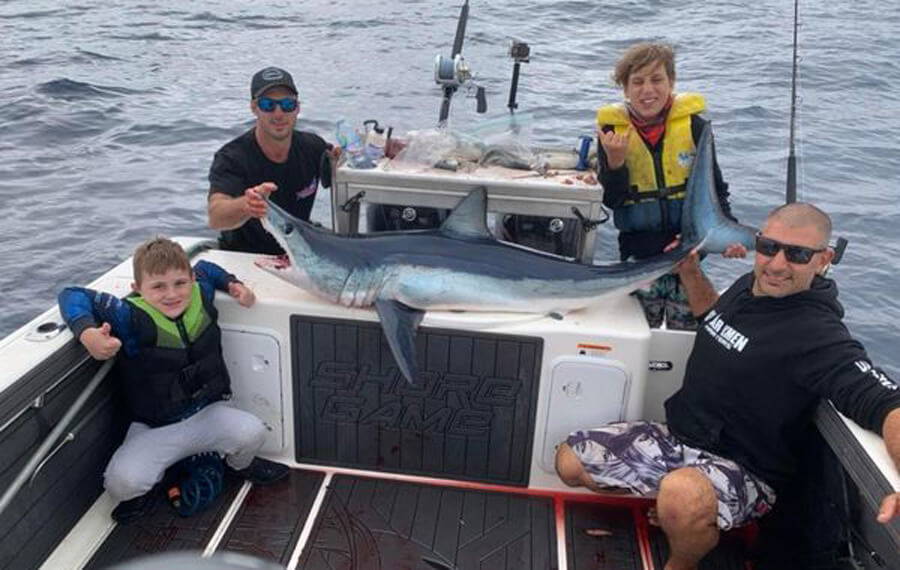 Marco from Sharkmen Fishing Charters and his mate Andrew took their kids fishing offshore this week and they managed to land a beautiful mako shark.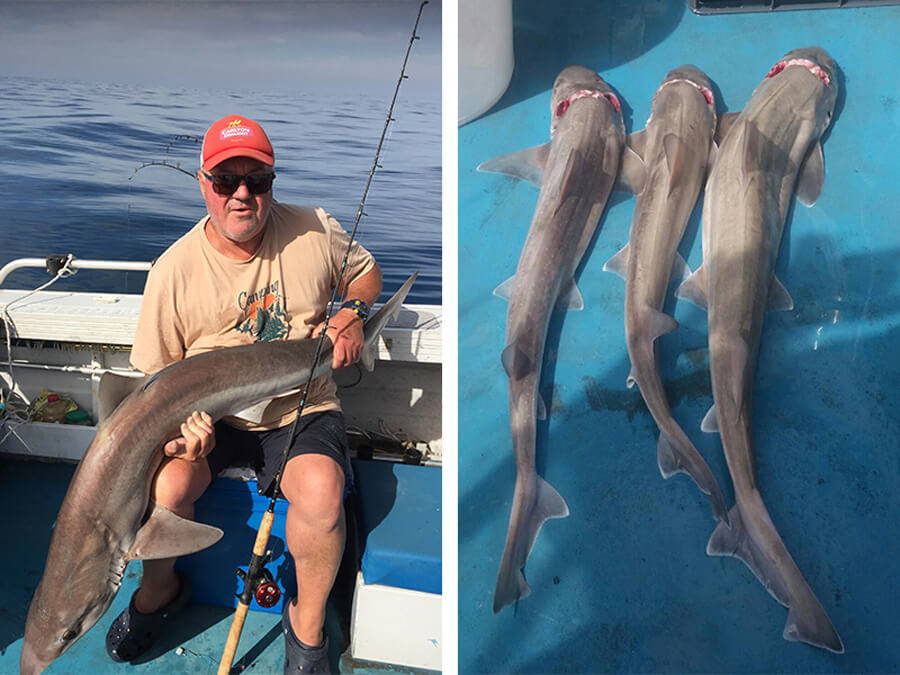 Kozzi and Huff fished offshore on Sunday and caught a ripper school shark. The guys also fished off Cowes last Thursday and managed some nice gummy sharks.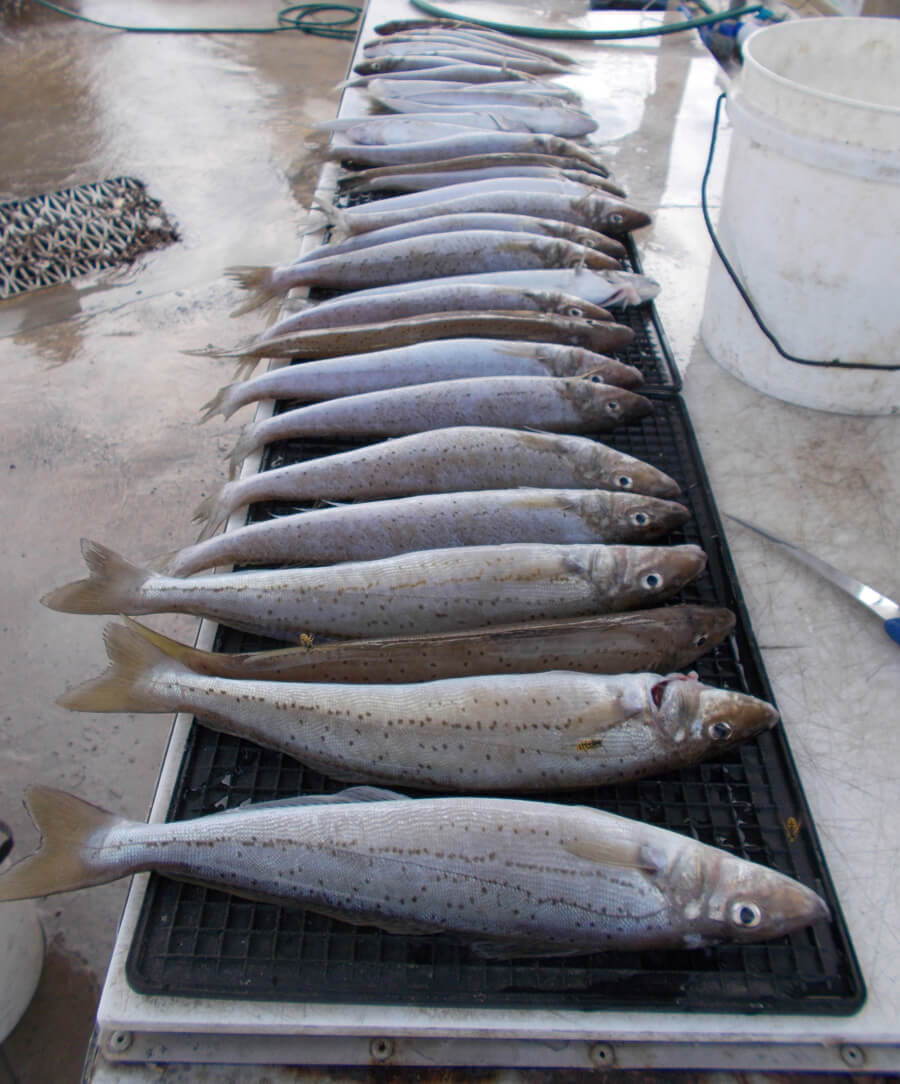 David and Mick fished Middle Spit and Wallaby Bank and caught some lovely whiting to 44cm using pipis and squid strips for bait.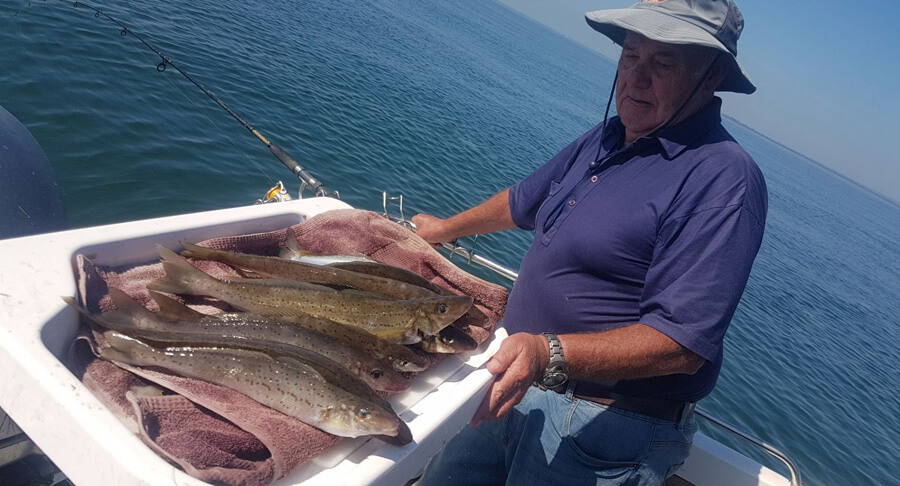 Frank fished Tyabb Bank in 7 metres and caught some fantastic whiting to 41cm.

Tyler and his dad Shannon fished Quail Bank on the weekend and caught some beautiful whiting.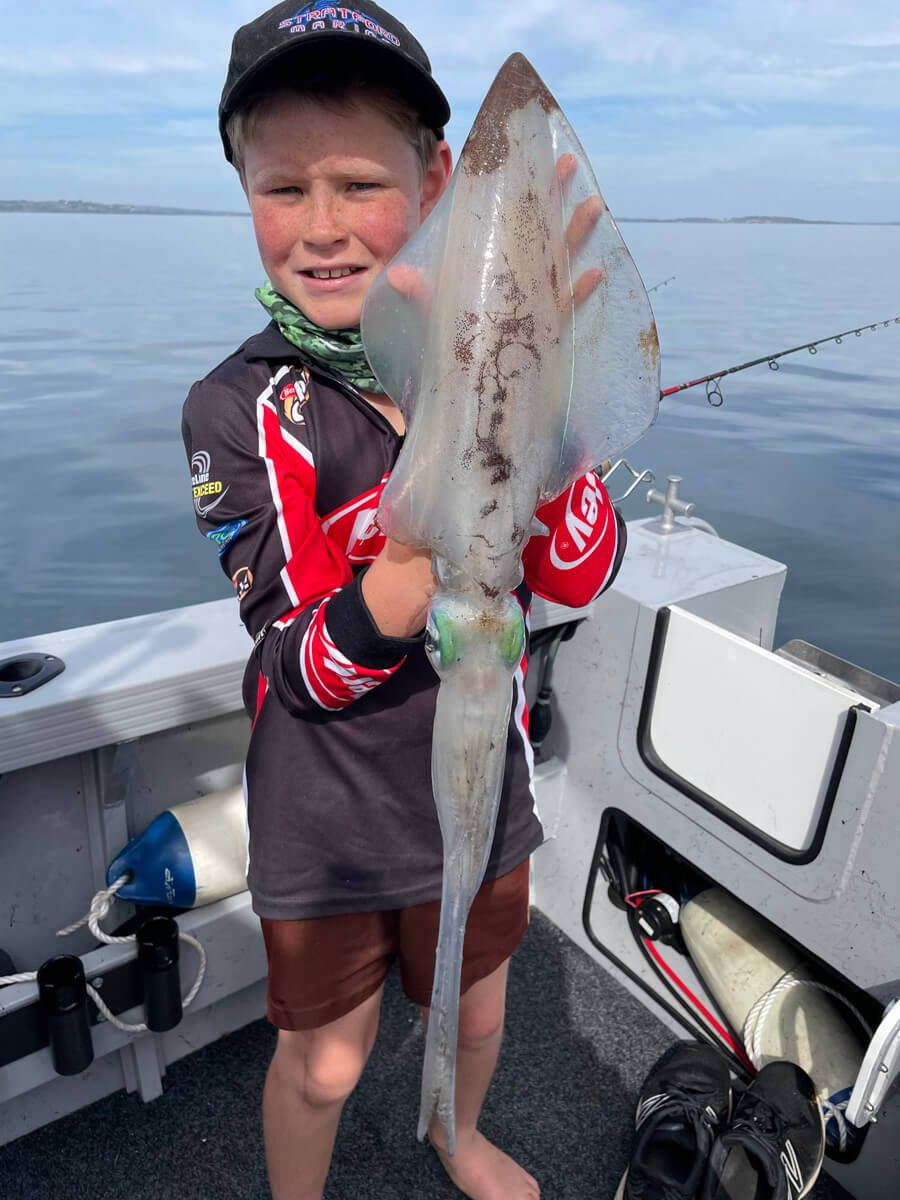 Mitchell Bradshaw caught this cracking squid fishing off Reef Island.
Paul Hilton caught his PB gummy of 1.4m fishing from his kayak out from Corinella this week.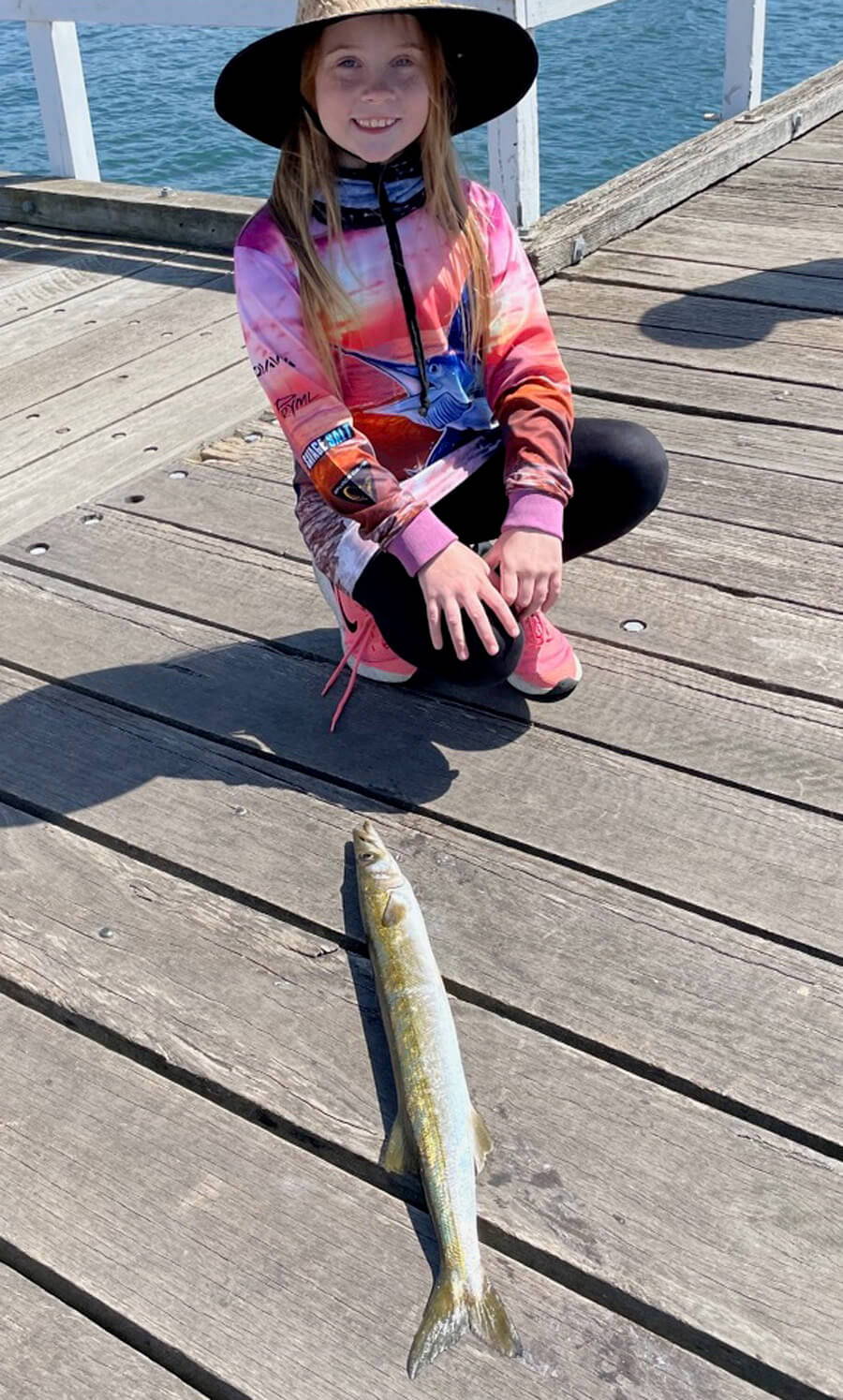 Tigerlily Maloney (9) fished the Rhyll Pier and caught and released a 57cm pike using squid and pilchard for bait.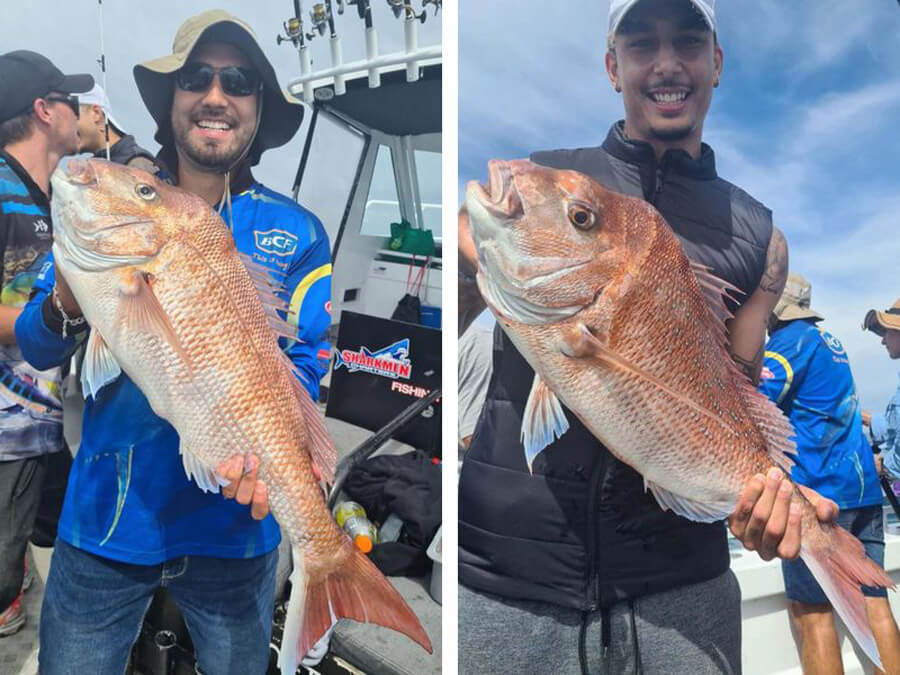 The Sharkmen Fishing Charters boys got stuck into some fantastic snapper, whiting and squid fishing over the past week with their customers fishing Port Phillip Bay.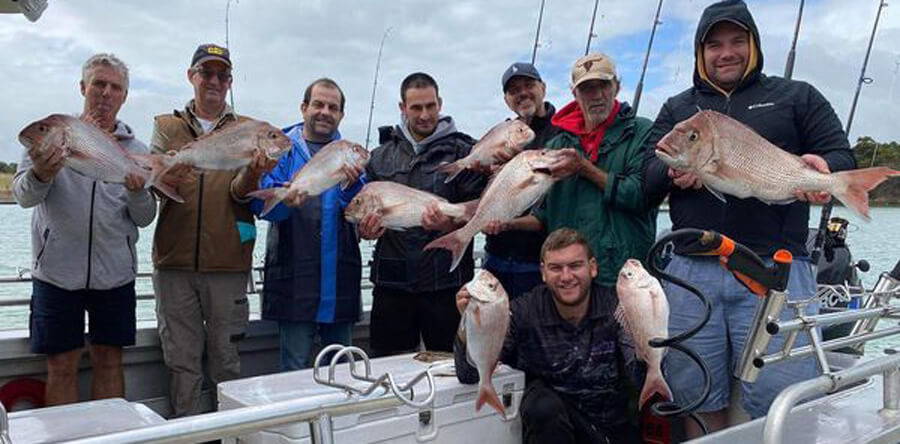 If you're after a seafood feast then the crews from Reel Time Fishing Charters have you covered. They got stuck into some amazing snapper, whiting and squid fishing over the past week with their customers.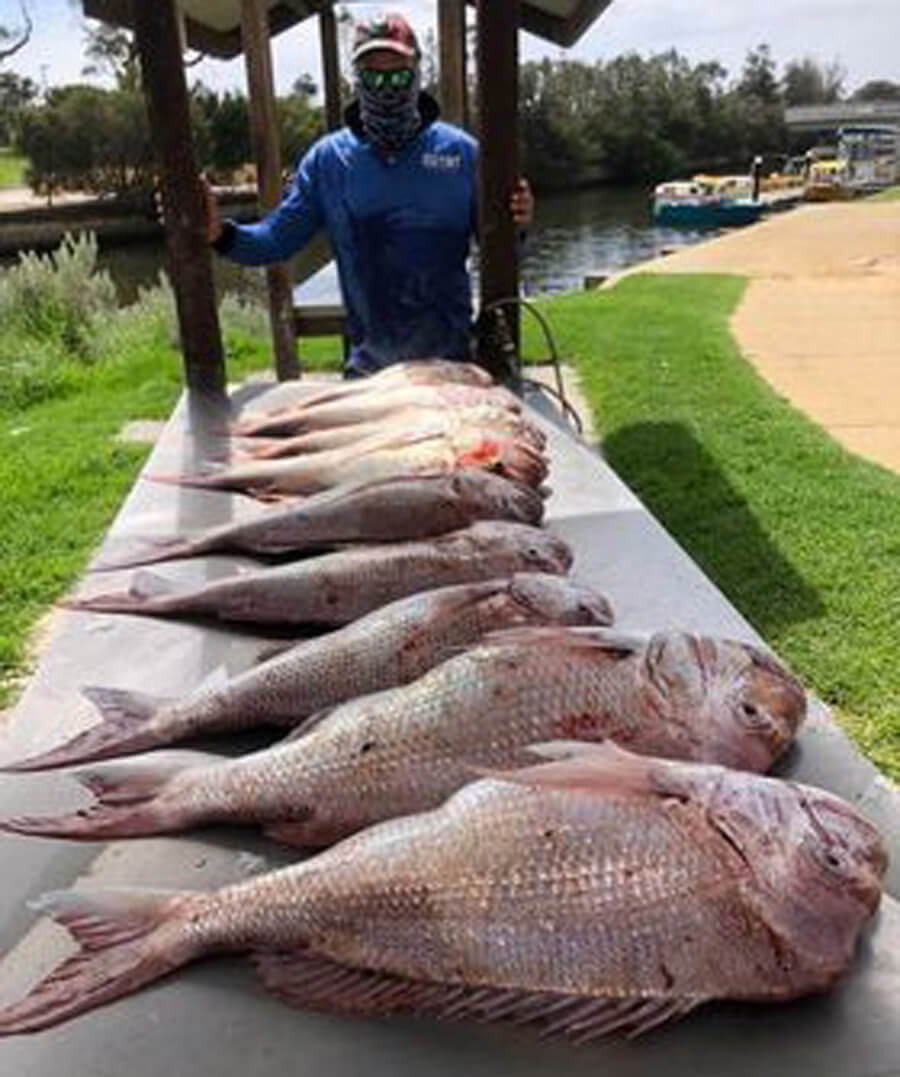 Terry and some mates fished out deep from Mornington and smashed the snapper on Sunday using pilchards and silver whiting for bait.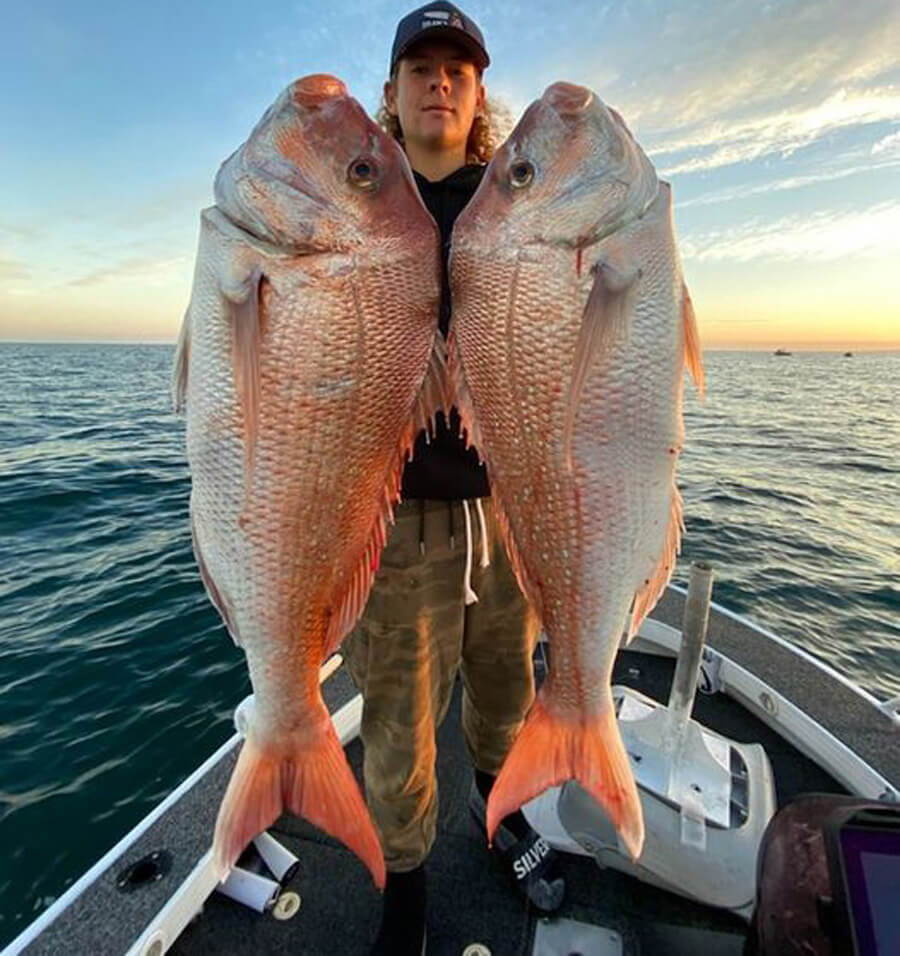 Marlon Blackford with a couple of donkey snapper caught fishing deep off Mornington using Reedy's Snapper Rigs.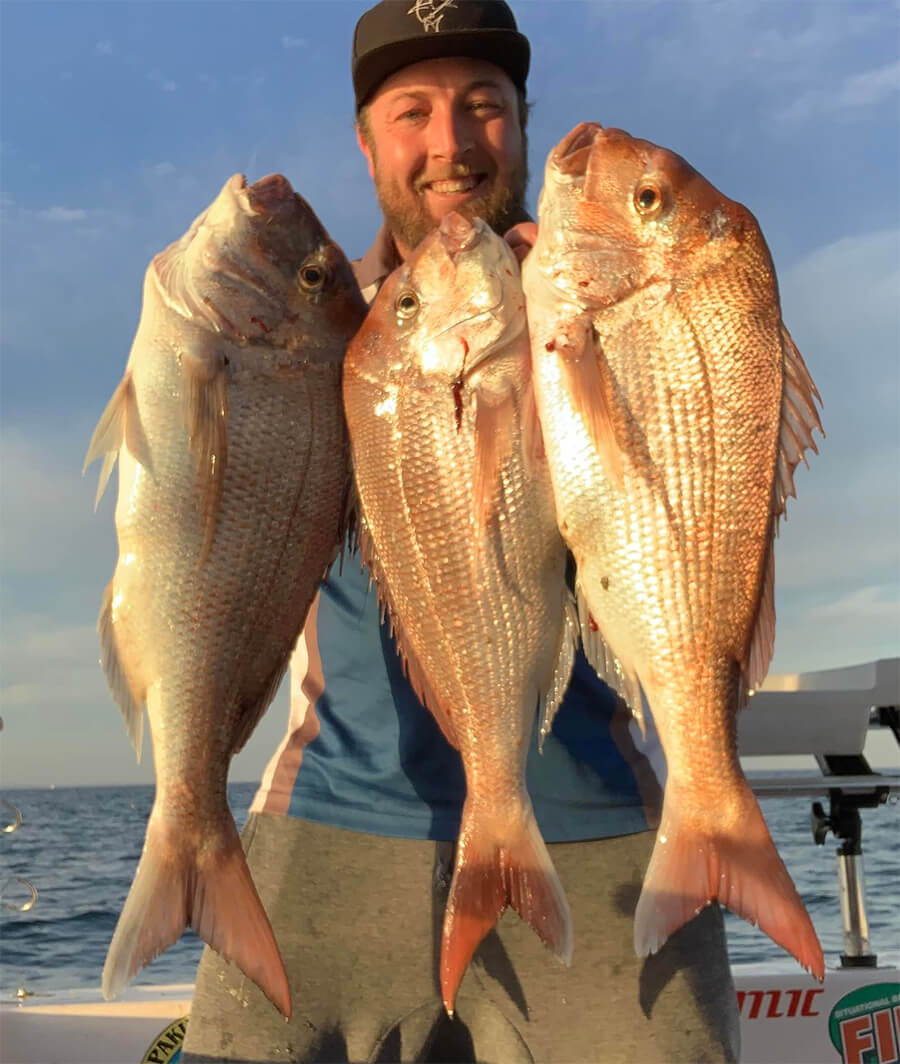 Staff member Mark Keaveny headed out Sunday morning and found plenty of good fish in 20m off Mount Martha. Best baits were silver whiting and squid.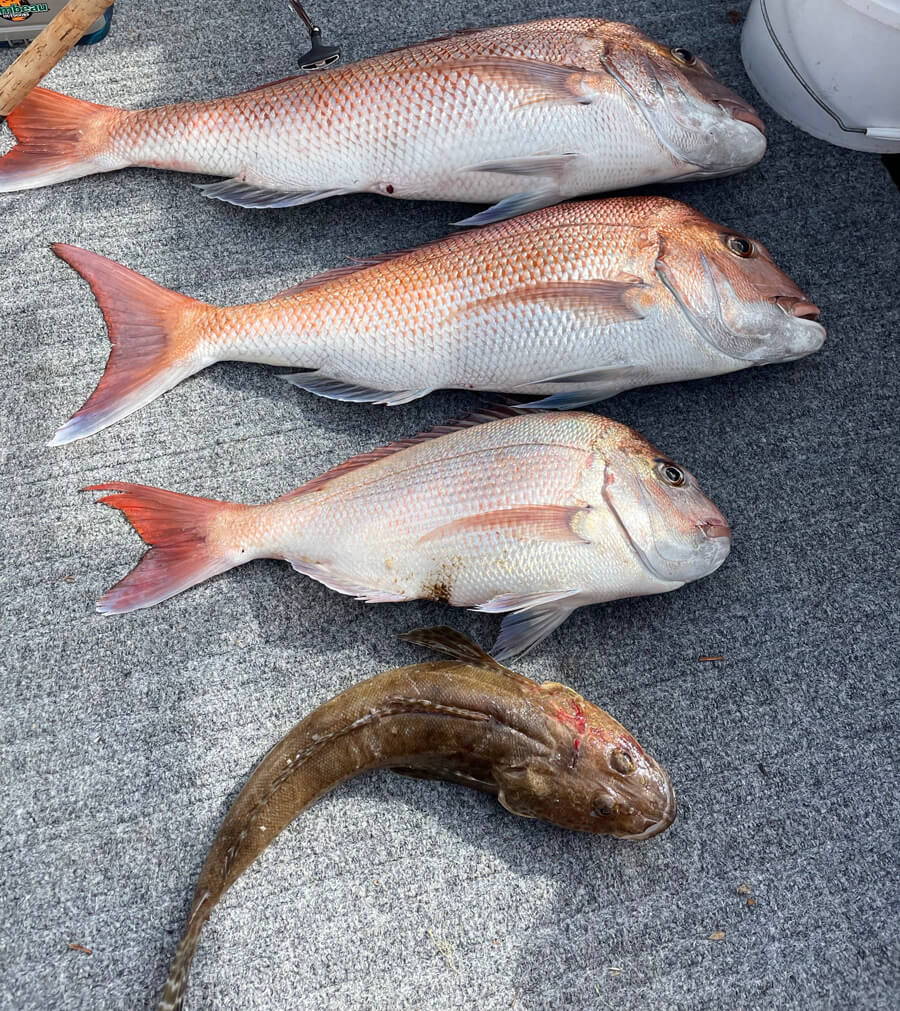 Andrew fished in 21 metres off Mount Martha just in from the shipping channel and caught some cracking snapper to 90cm using soft plastics.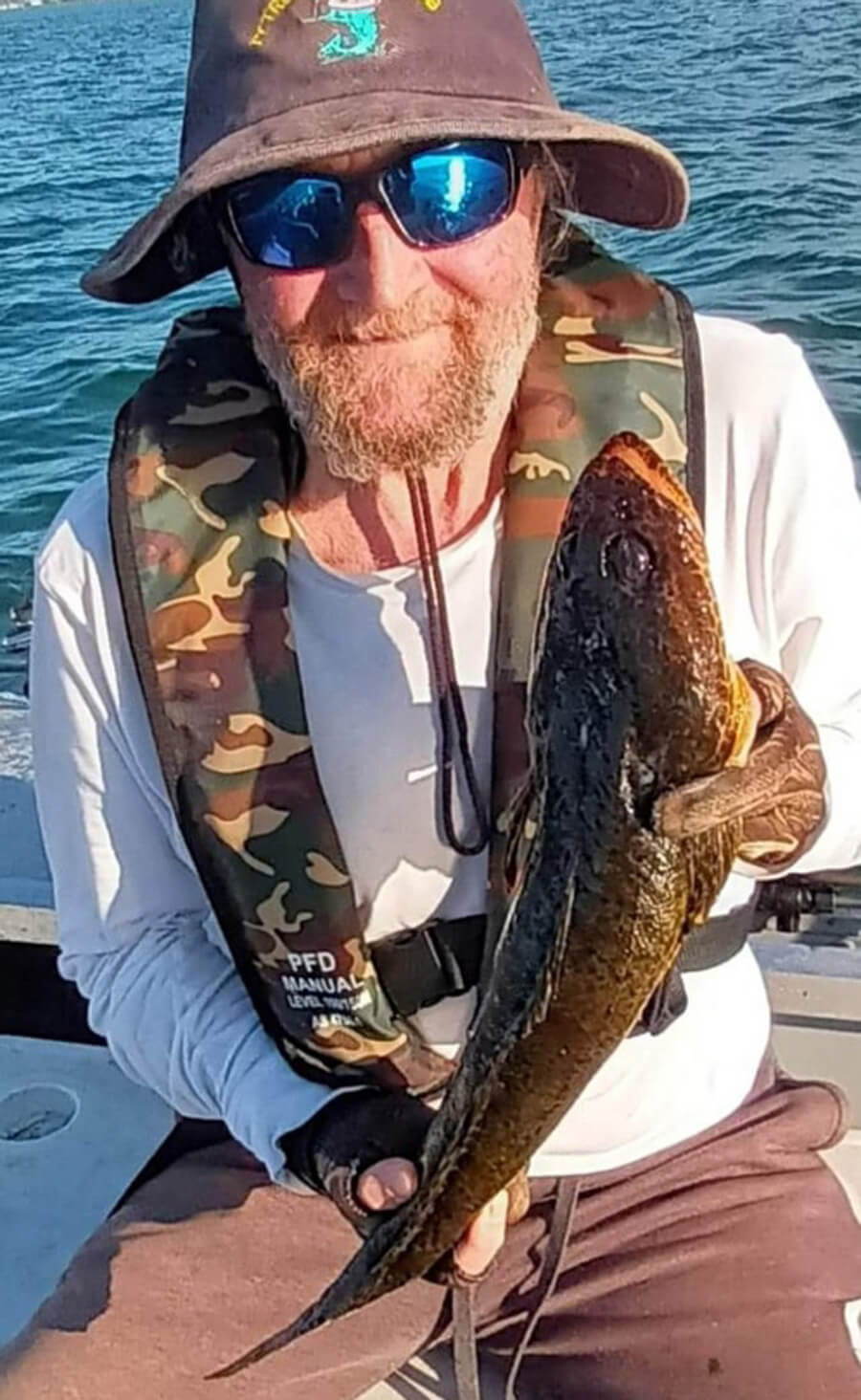 John Carroll caught a nice 60cm flathead fishing Point Henry.
Kelsi Gull fished off Clifton Springs on her kayak and bagged out on the fantastic whiting using pipis for bait but reports that pilchard fillets were the star bait getting smashed on the way down.
Lewie Mensforth fished the Geelong area and caught several snapper with his biggest going 67cm all caught on fresh squid that he also caught.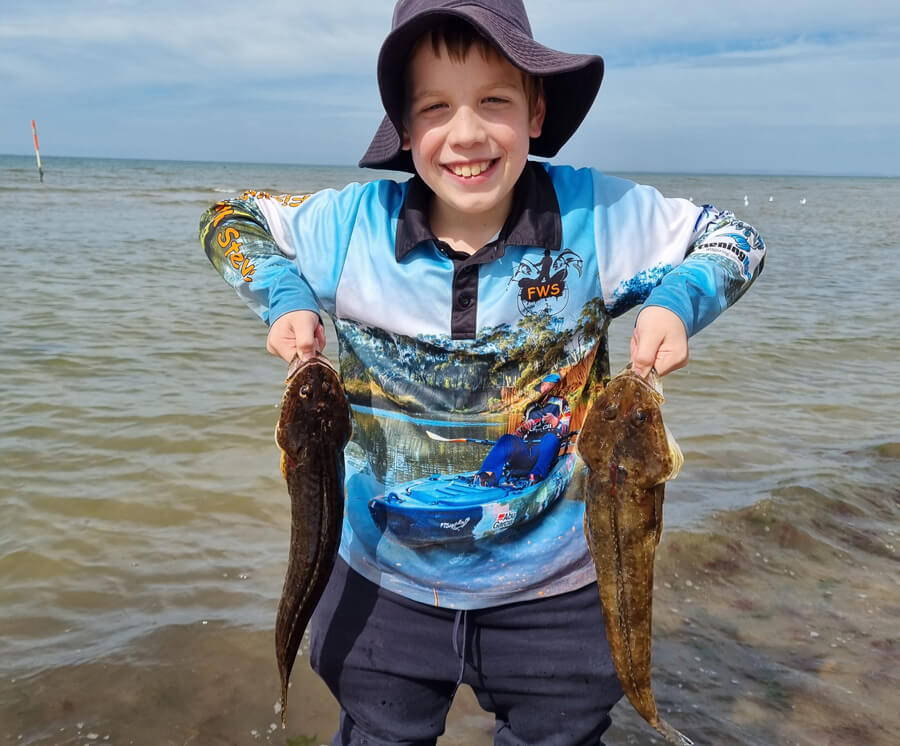 Logan Vessey fished with his dad Steve on the kayak out from Werribee and caught a rock and a yank flathead both measuring 45cm.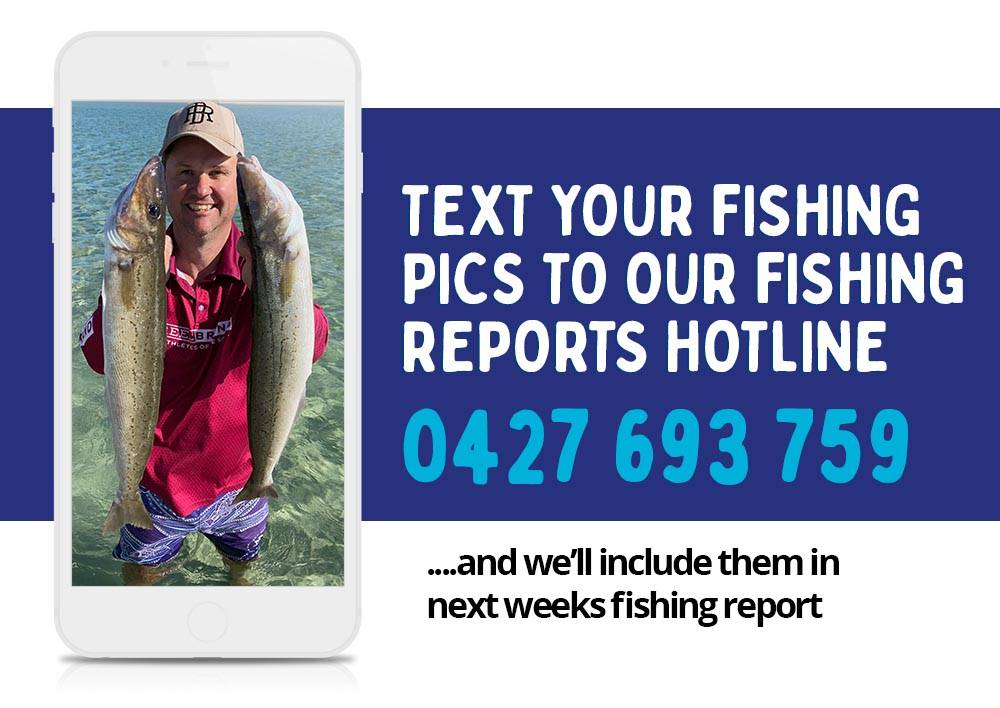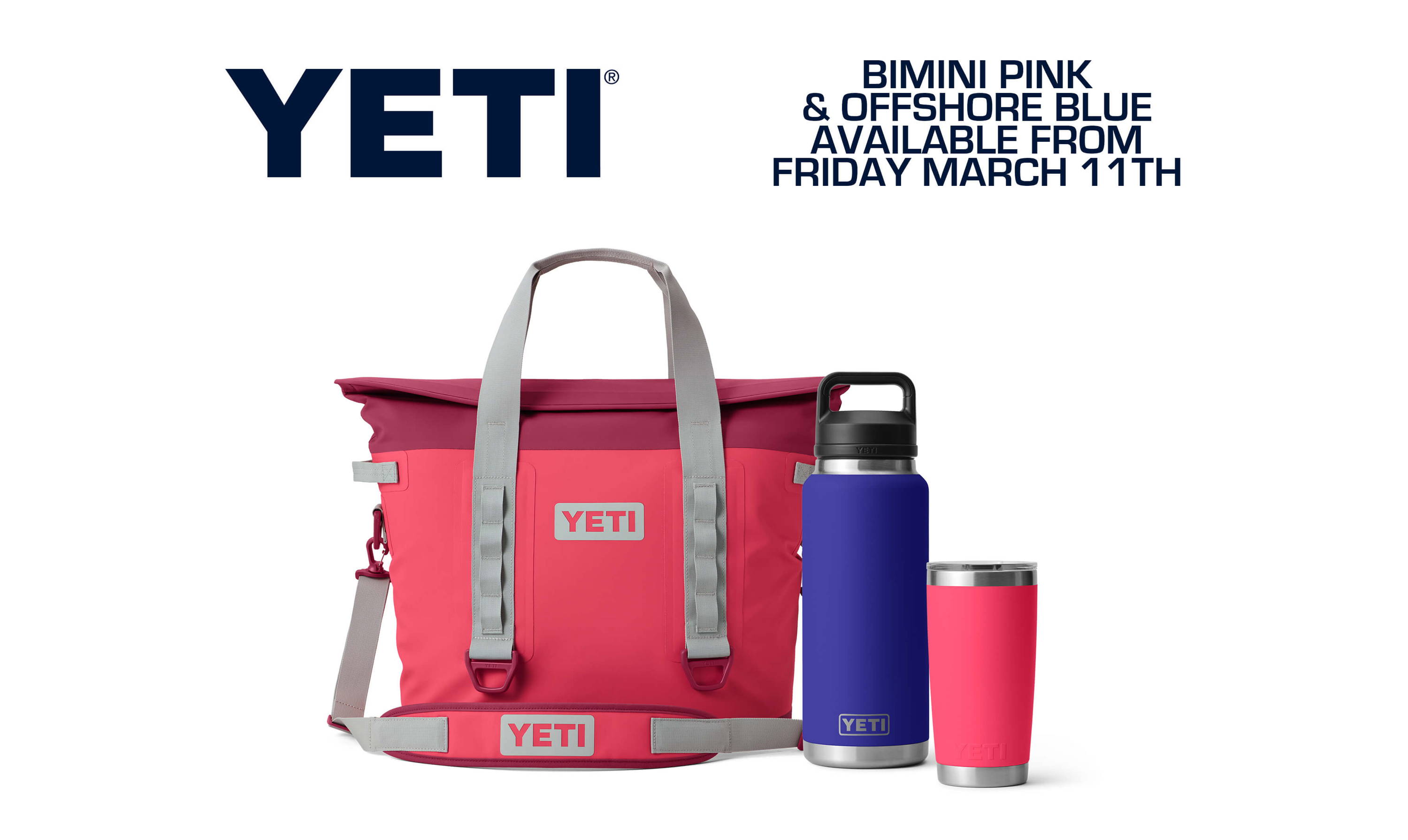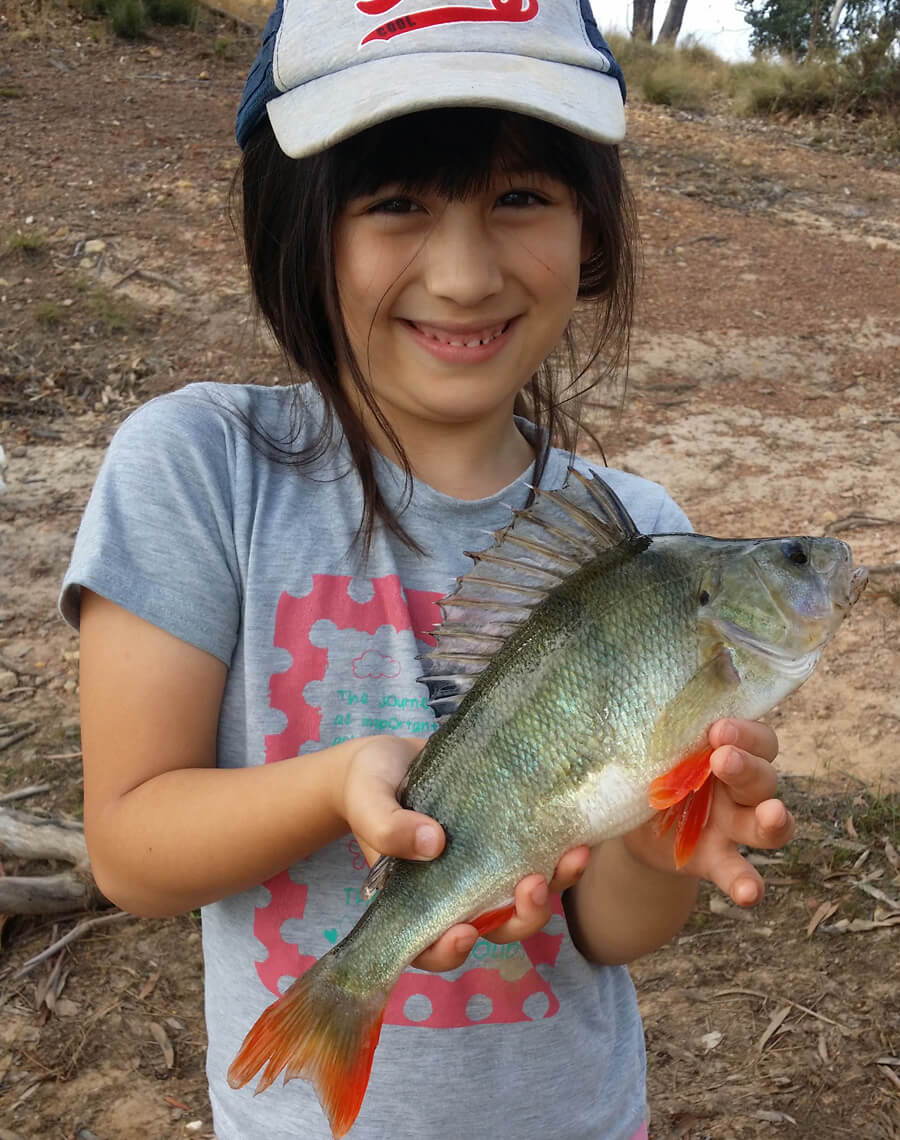 Zoe Clark with a fantastic 34cm redfin caught at Laurison Reservoir.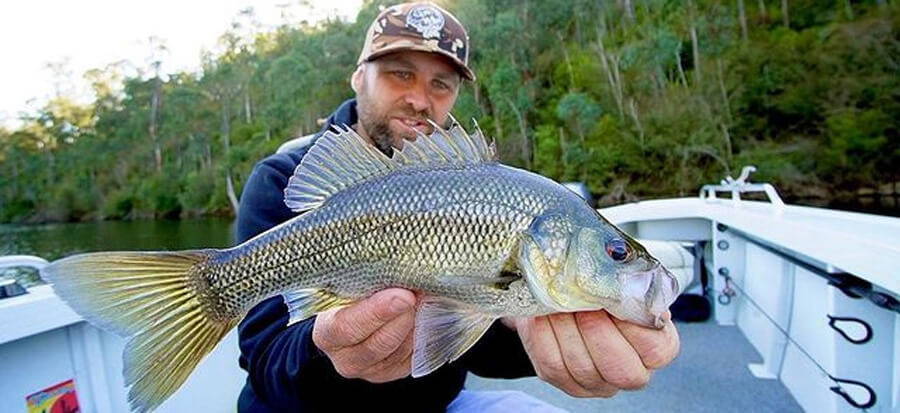 Mark Whitford fished Blue Rock Lake on the weekend and caught some nice bass on lures.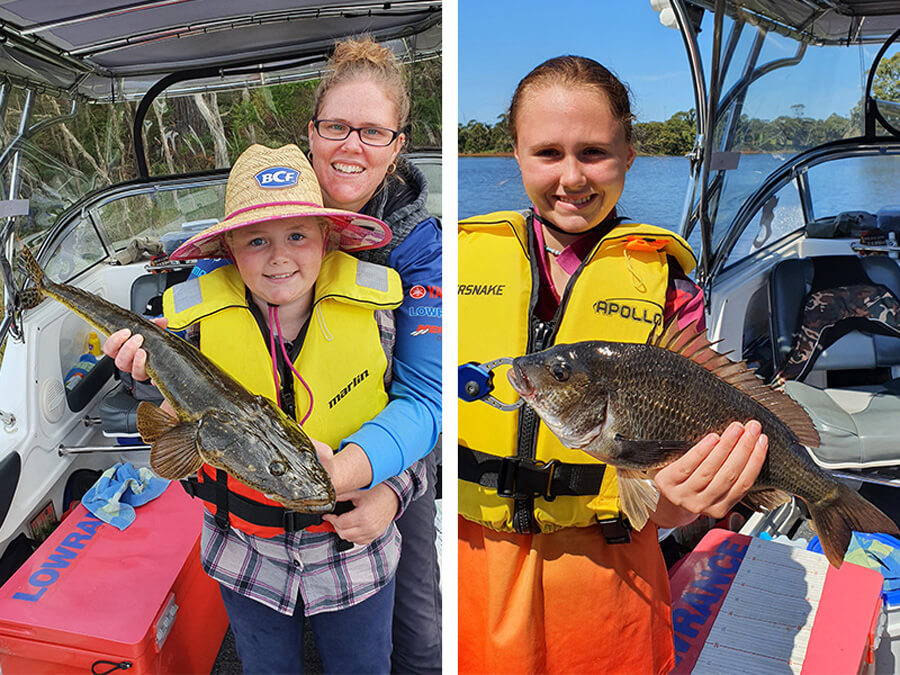 Scarlett caught her first dusky flathead of 67cm and her sister Emmy caught some cracking bream to 38cm while fishing Lake Tyers recently.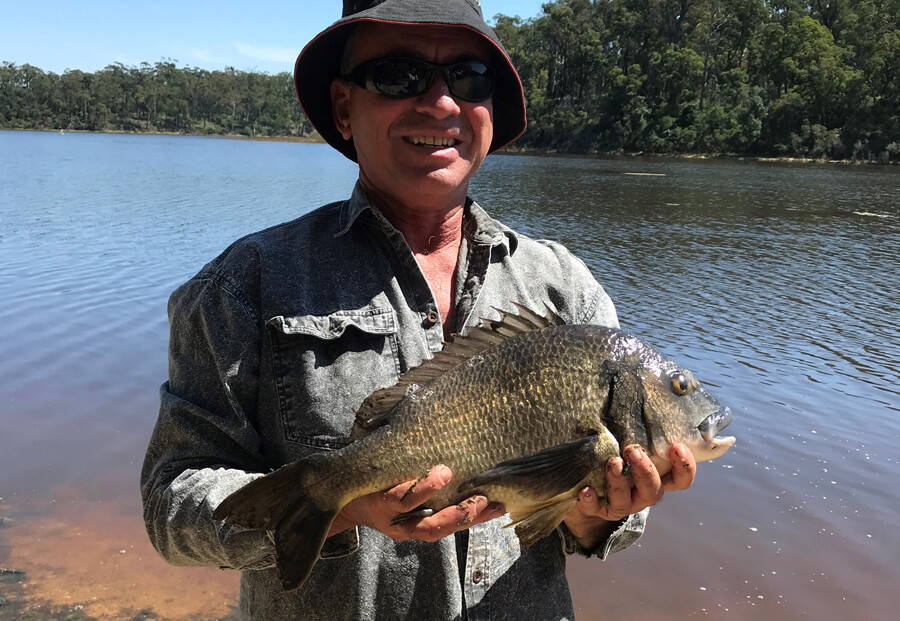 Roger Cekada fished Lake Tyers and caught and released a solid 48cm black bream using fresh local prawns for bait.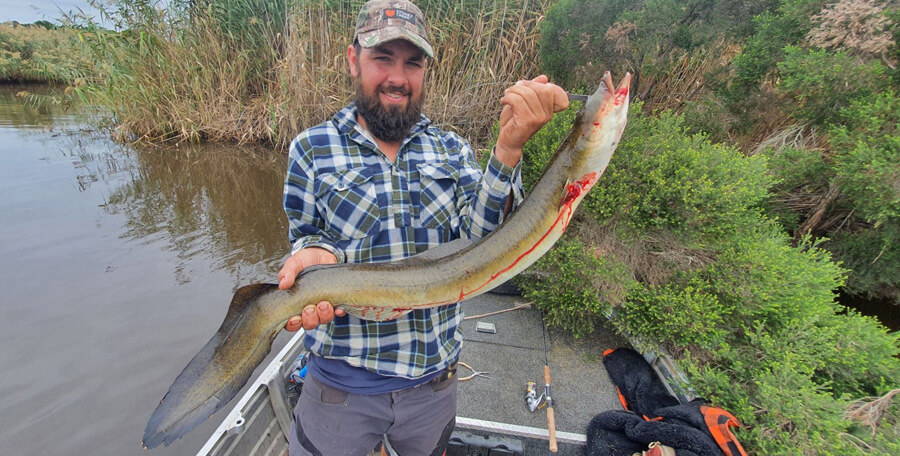 Nath Vella caught this monster of an eel fishing the Brodribb River near Marlo.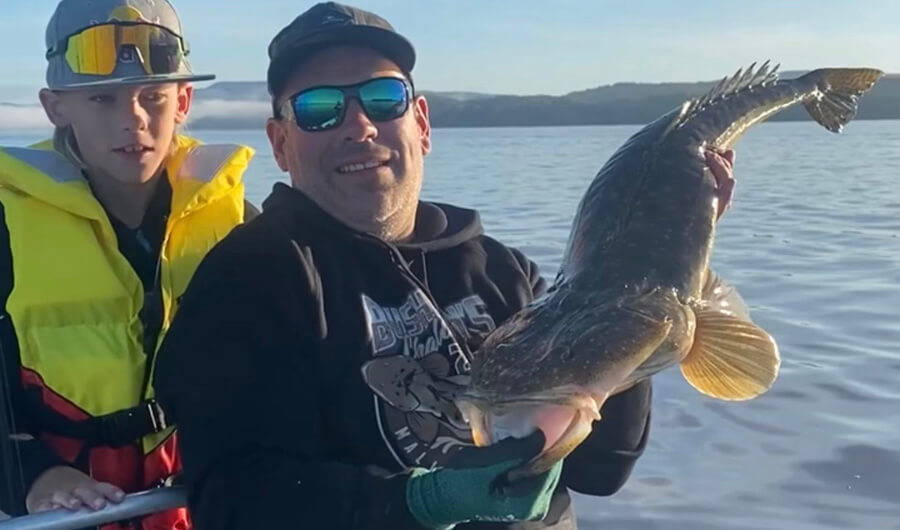 Eddie (9) fished Mallacoota with his dad and landed a cracking 91cm dusky flathead on a soft plastic in 2 metres of water.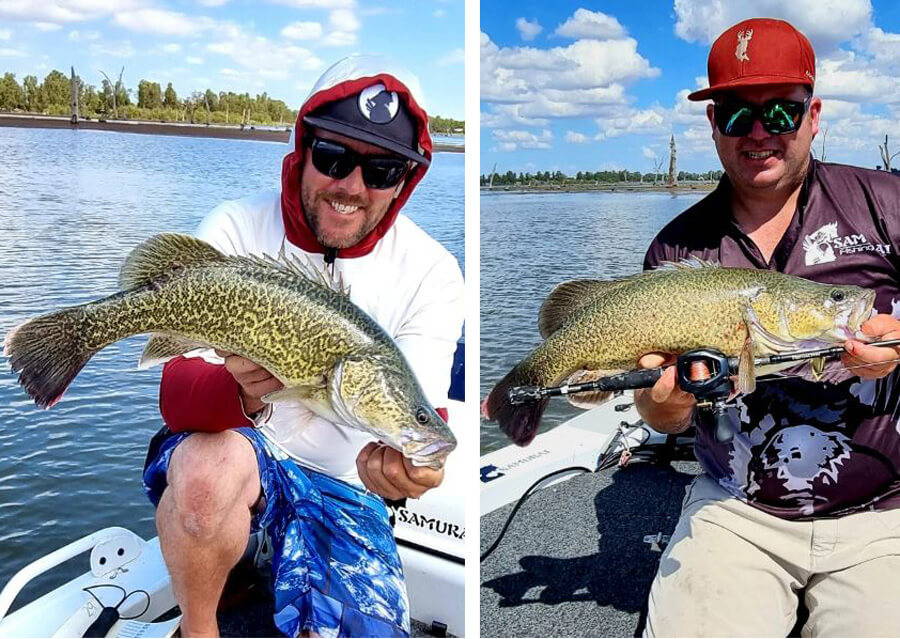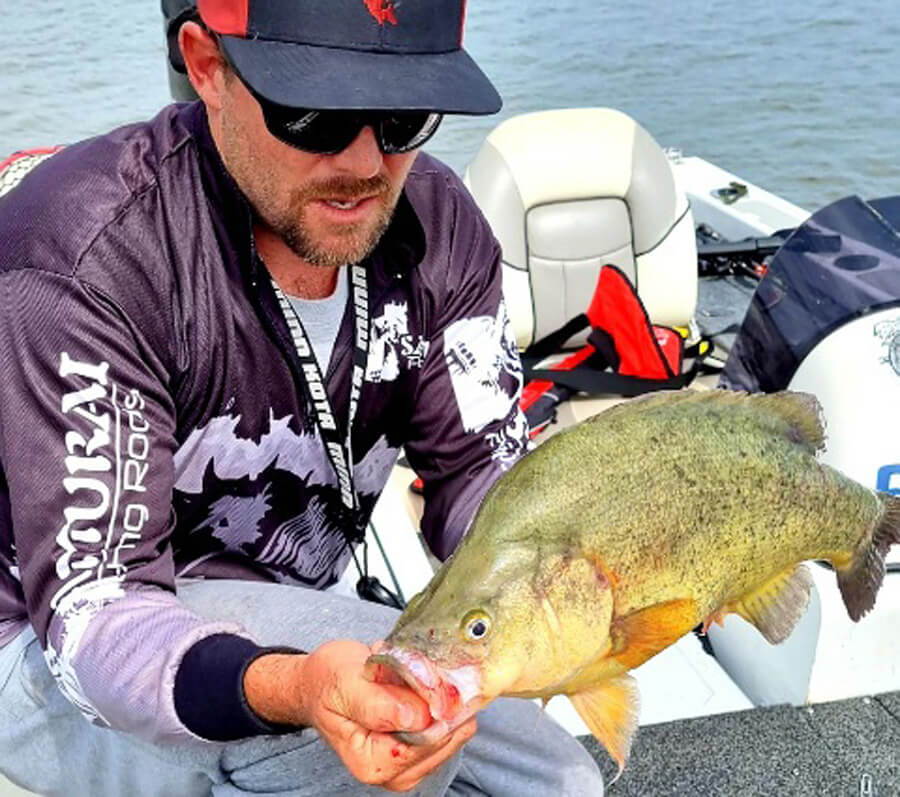 Borno and Joel O'dea fished Lake Mulwala in the Cod Nationals and managed some nice Murray cod and yellas using diving hard bodies and spinnerbaits.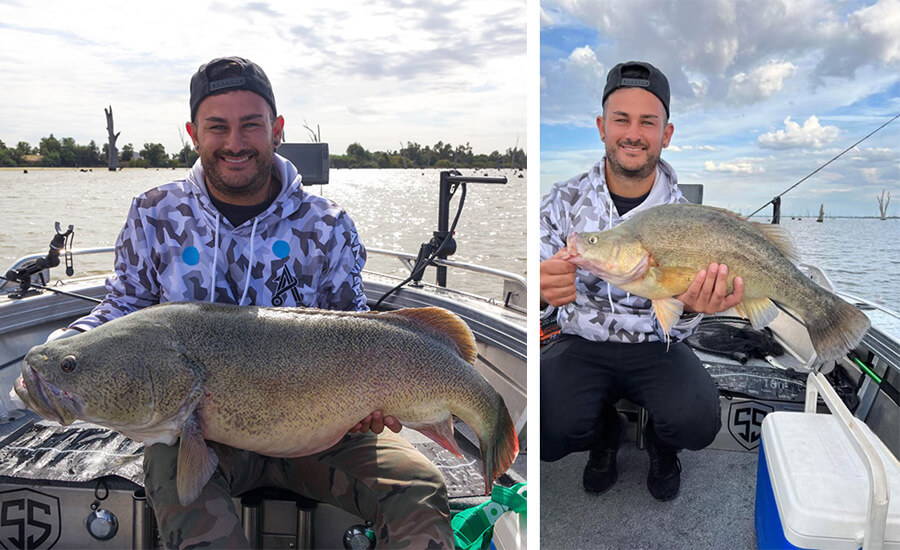 Chris caught a solid 108cm Murray cod and an equally impressive 62cm yella fishing Lake Mulwala over the long weekend.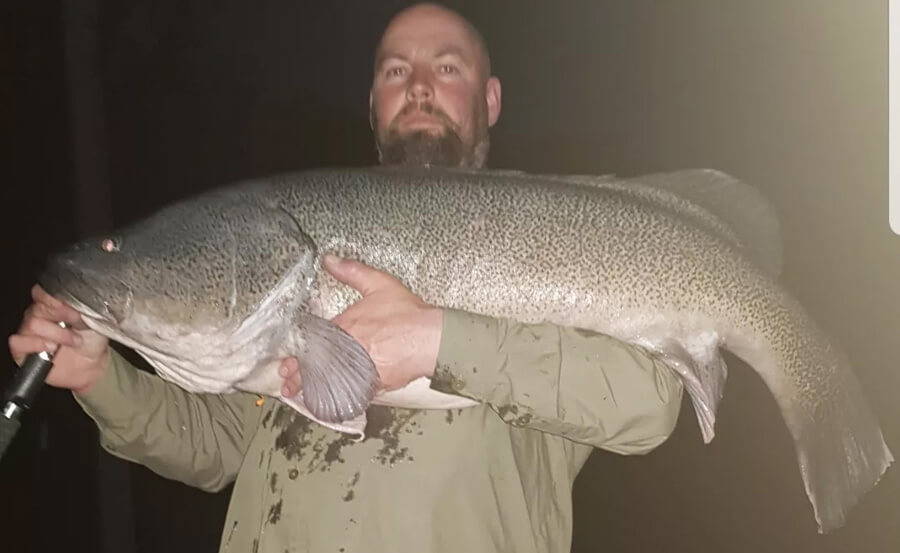 Dann caught this cracking metre plus Murray cod on a surface lure fishing the Murray River recently.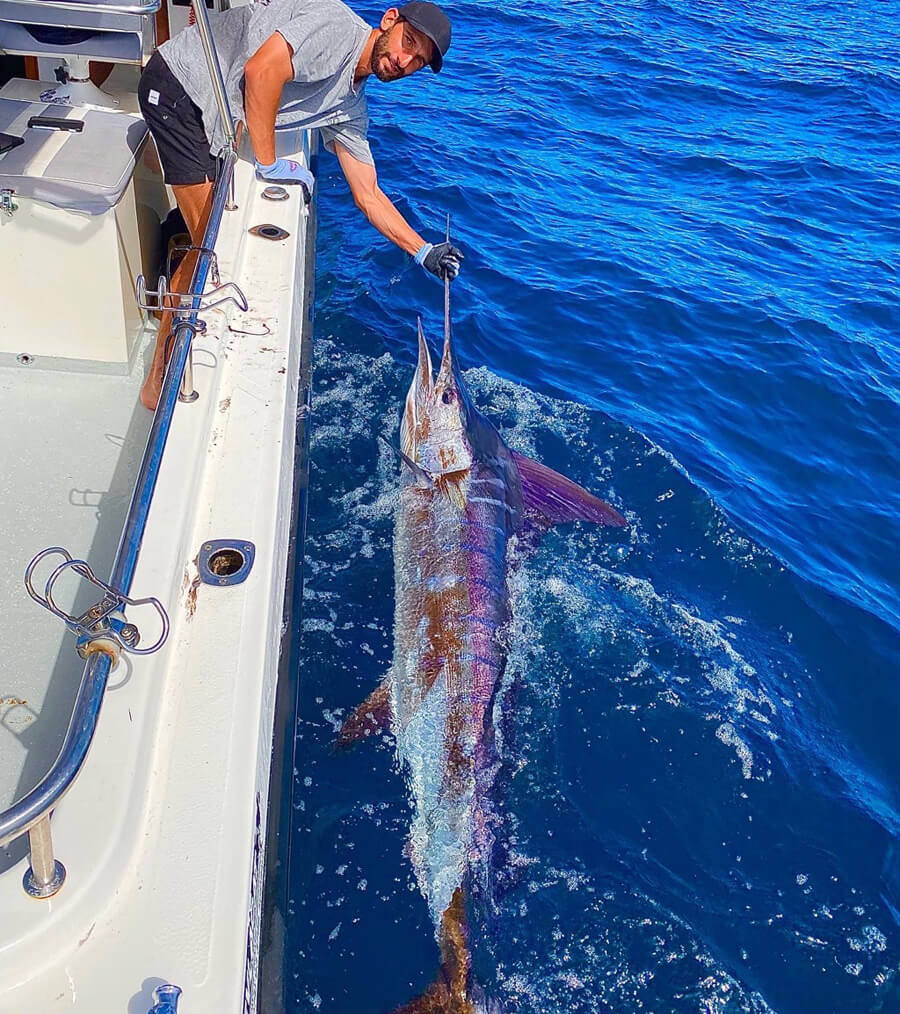 Anthony Anastasio reports in from Bermagui where they caught a ripper stripped marlin on a skip bait. Well done Anthony!
IFISH WITH TACKLE WORLD - SUMMER SERIES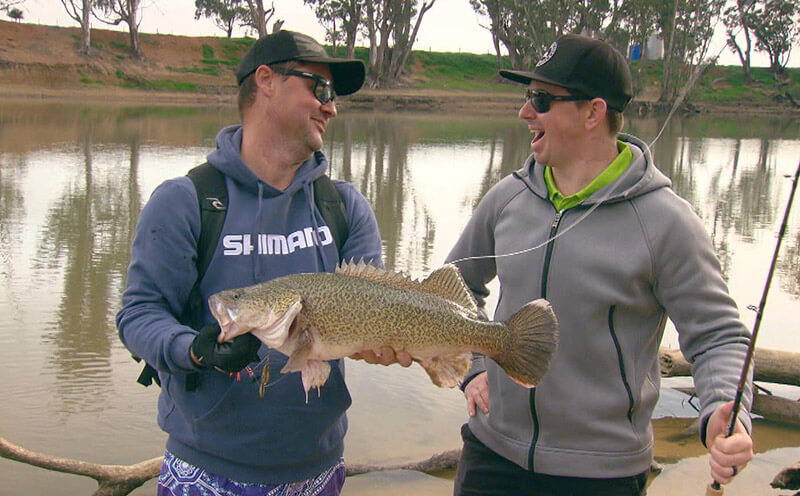 THIS WEEK ON IFISH TV
LOCATION: YARRAWONGA, VICTORIA
TARGET: MURRAY COD
SUNDAY 27TH MARCH, 2022 on 10BOLD at 10AM
Catch past episodes of IFISH TV on Youtube so you can get your fishing fix any time, any where.
TALKING FISHING - C31 - TUESDAYS at 8.30pm
Catch "Talking Fishing" on Melbourne's C31 TV (CH44) at 8.30pm each Tuesday night. Staff member David Kramer along with Adam Ring Tiffany Newton host Australia's only "Live to Air" fishing television program at this prime time-slot. Put Tuesday night's at 8.30 away in your weekly diary of TV shows to watch!
Good Luck with your fishing and stay safe on the water,

The TEAM at Tackle World Cranbourne & Mornington