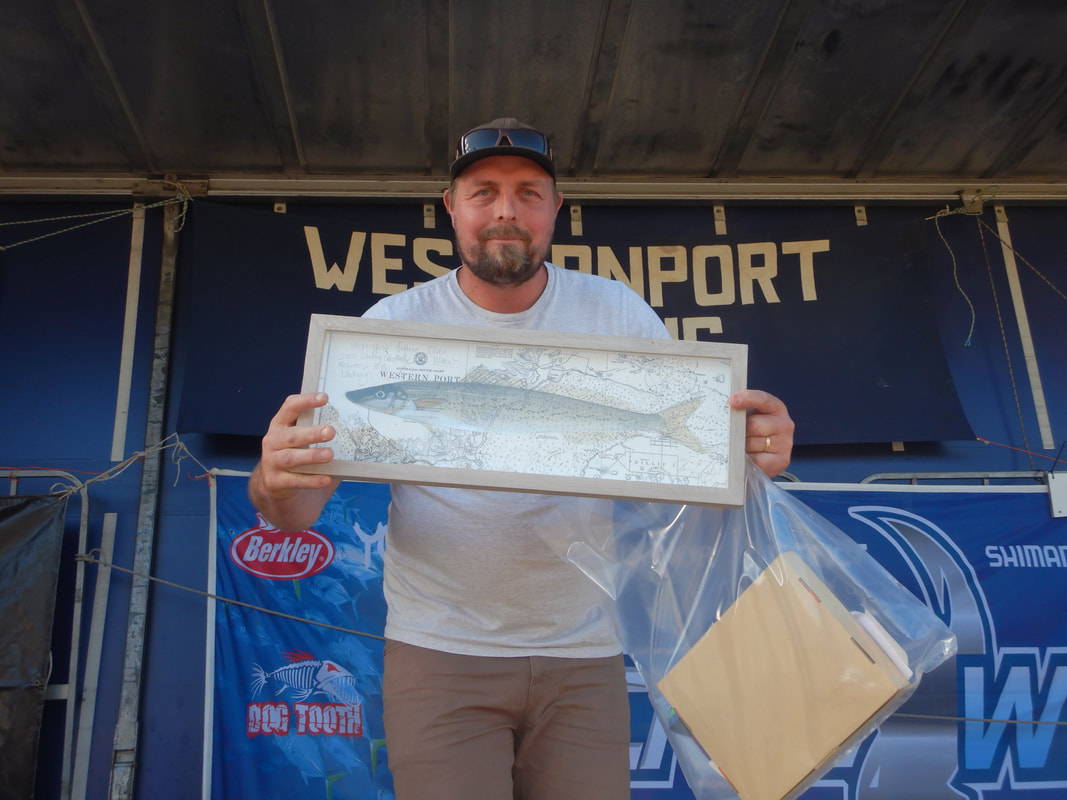 Heaviest Fish Senior Male - Steve Kraulis - 0.758 kg. (pictured with 1st prize painting)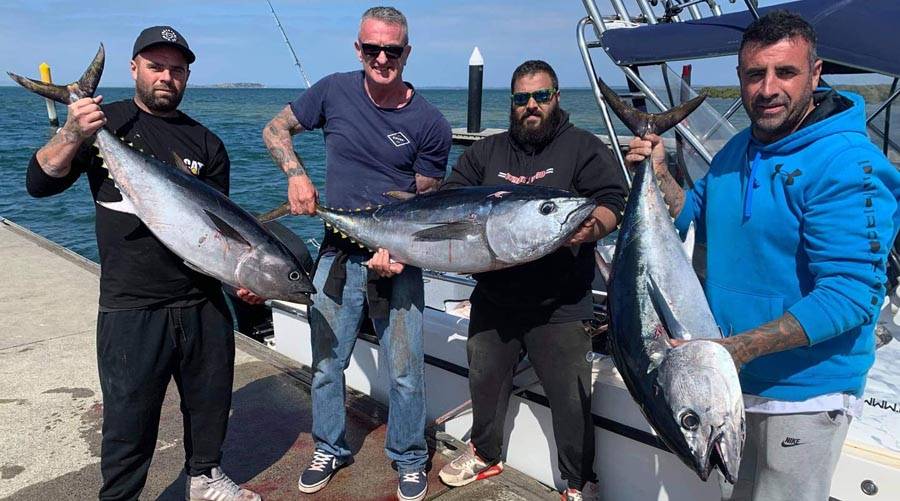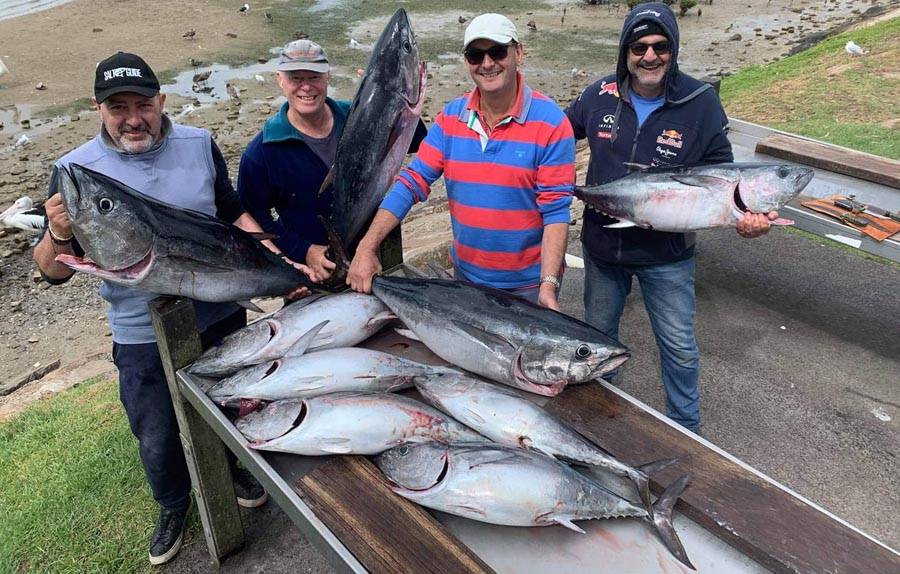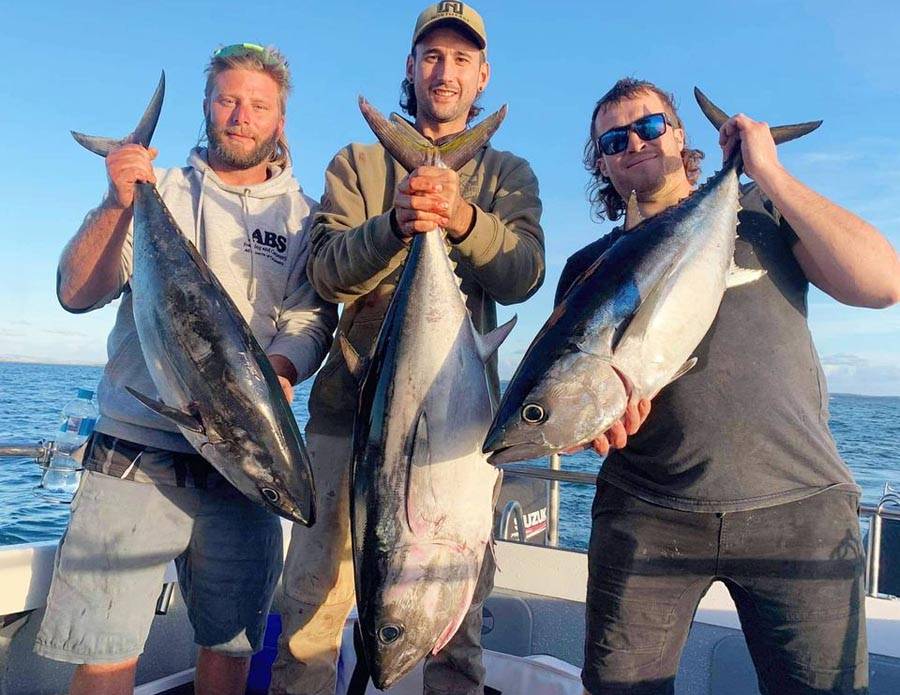 Matt Cassar from Cassar Fishing Charters has helped his customers land some ripper tuna fishing offshore from Western Port this past week.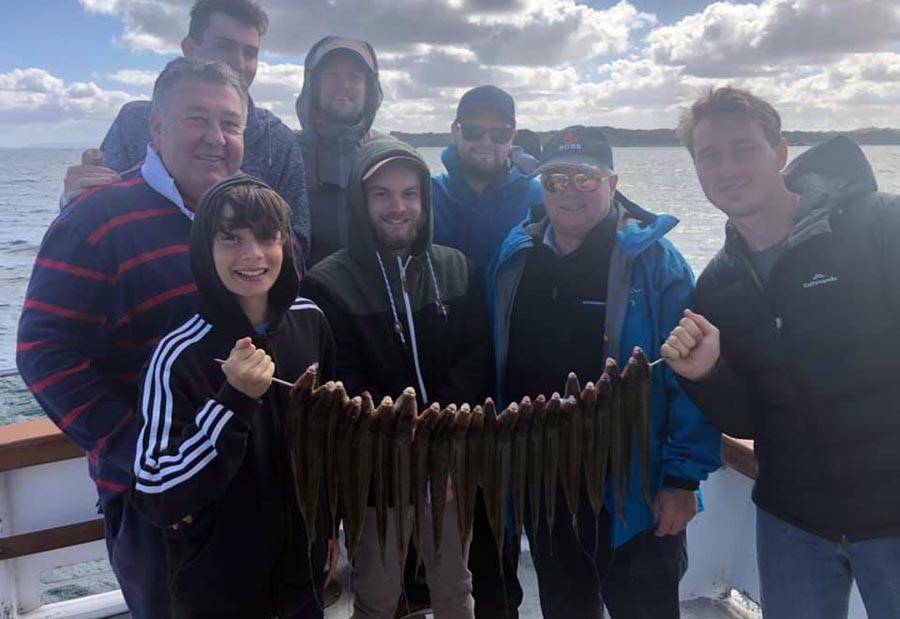 Steve Johnston from Ace Fishing Charters had a great trip with his customers last week catching some nice whiting in the Tankerton area.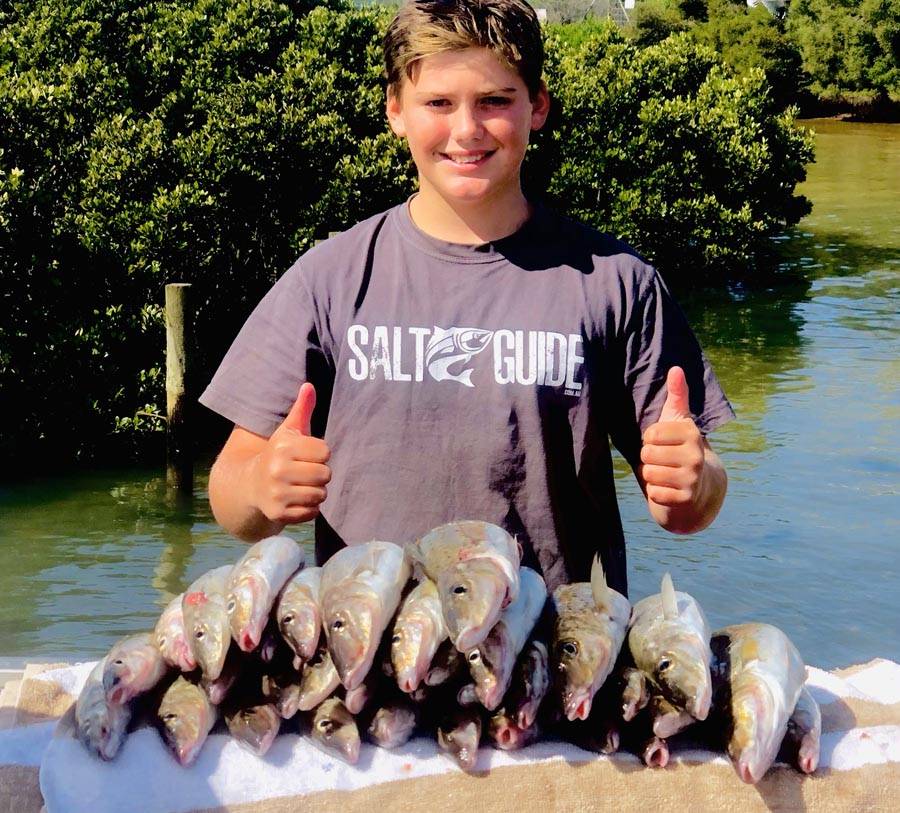 Adam and Kade Thornhill fished Middle Spit on the weekend and caught some fantastic whiting using fresh bass yabbies for bait.

Dave Milne and Martin Sever fished a number of locations to get their bag of whiting. Tooradin Channel in 7 metres, Quail Bank in 2 Metres and Middle Spit, the best bait was mussel and squid cocktail.

Gerhard Krauser caught this nice elephant shark fishing Stockyard Point.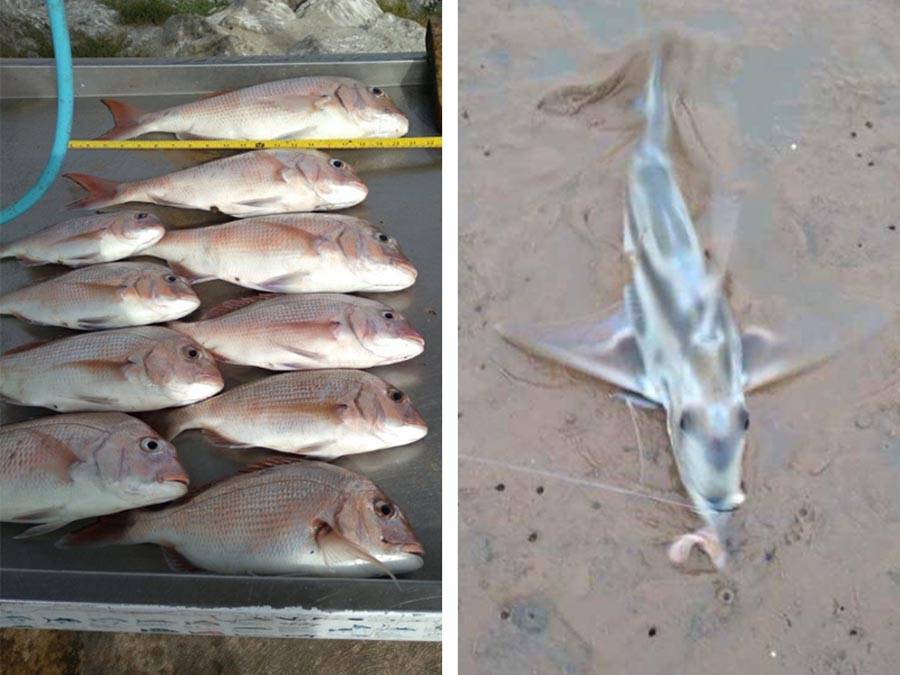 Ray fished Stockyard Point and had a cracker time catching some fantastic snapper and an elephant shark.

Damien Ikin fished from his kayak out from Coronet Bay and had a cracker session catching some nice snapper and gummies in 5 metres and then some fantastic whiting to 46cm in 2 metres.

Breno caught some monster squid fishing near Reef Island using fluoro coloured squid jigs.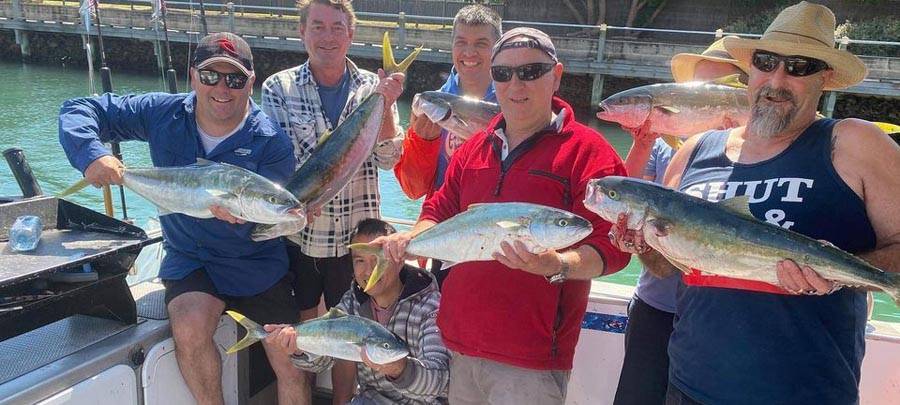 Matt Cini from Reel Time Fishing Charters has had a good week with his customers catching some nice whiting in Port Phillip Bay as well as a great trip on the local kingfish.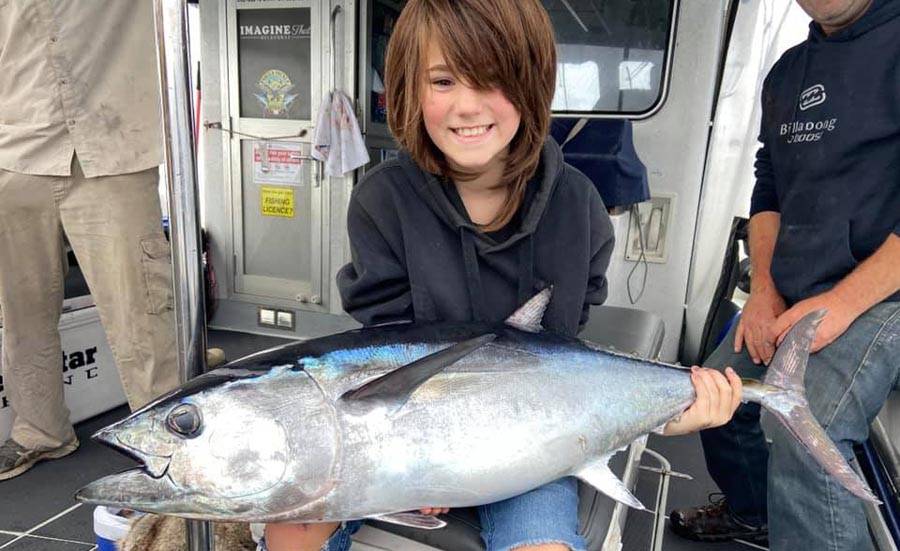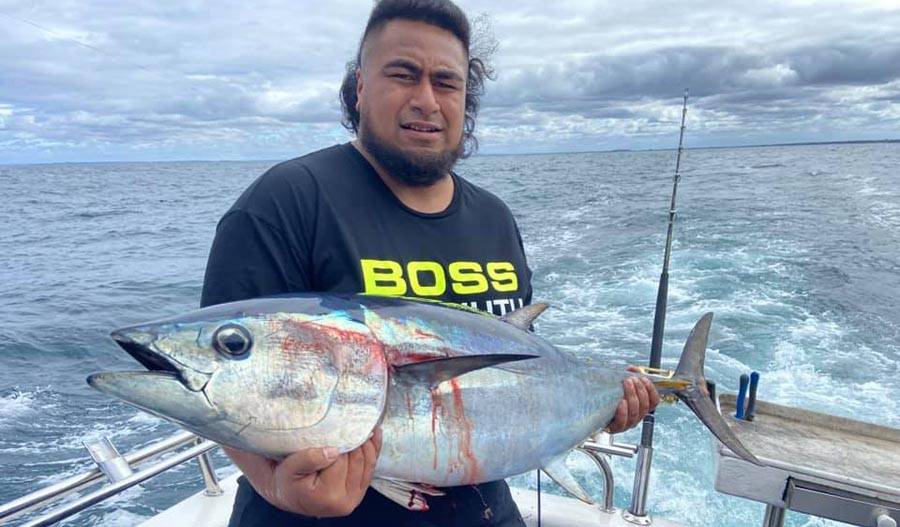 Marco from Sharkmen Fishing Charters helped his customers get on to some beautiful tuna this past week fishing out from Port Phillip Bay.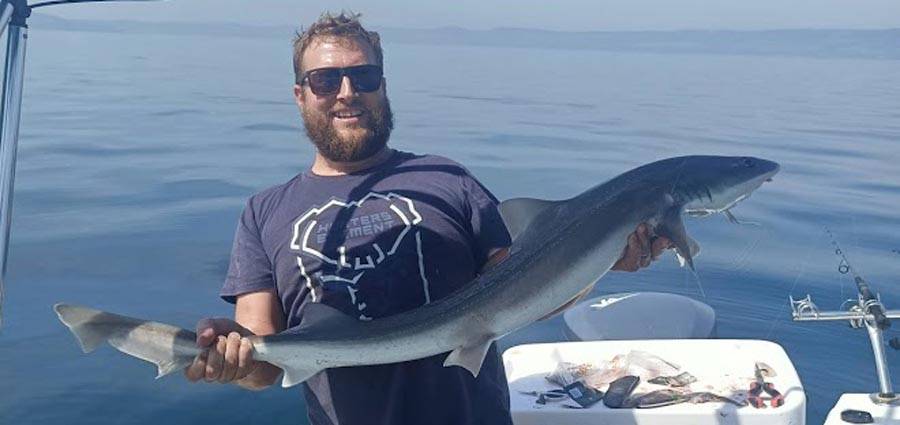 Glenn and Rob caught this nice gummy shark while chasing squid, flathead and snapper.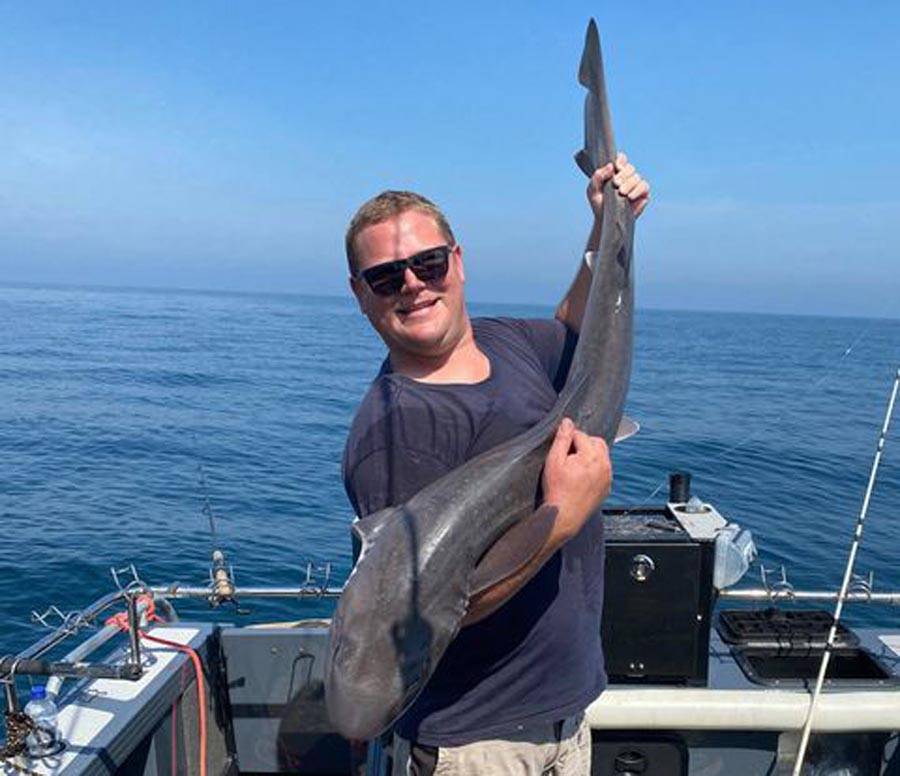 Bernard Abrams headed out off Rosebud last week and caught a ripper gummy shark using fresh arrow squid for bait.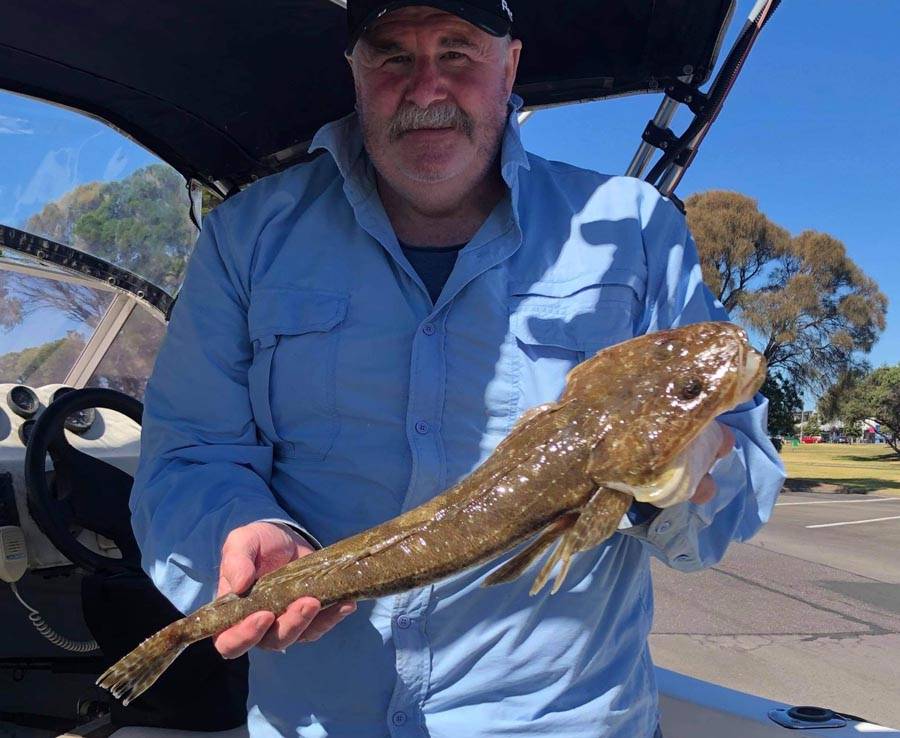 Peter Bainbridge with a fantastic 55cm flathead caught out from Rye in 6 metres.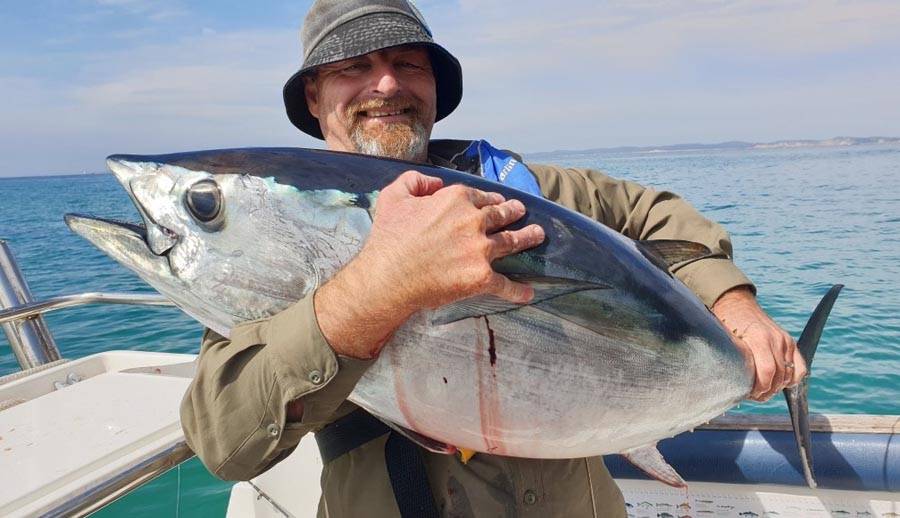 Richard Crabbe fished with Wes Bowler offshore from Port Phillip Bay and caught some beautiful tuna trolling skirted lures.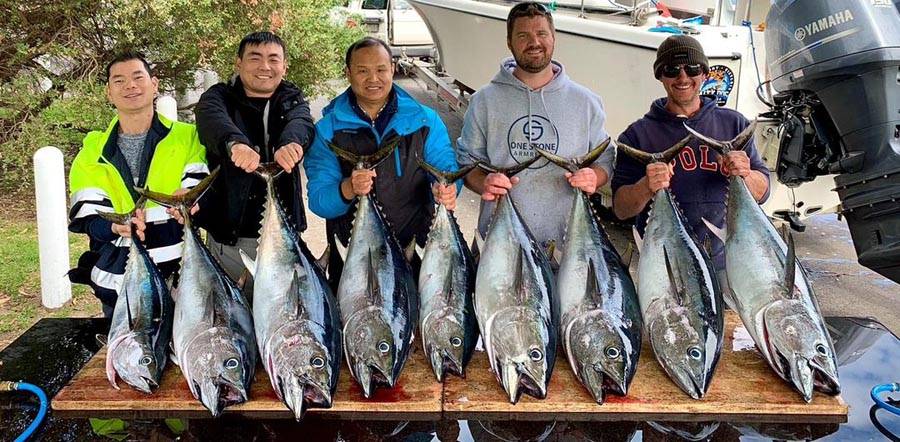 Dan Hoey from Salty Dog Fishing Charters had a good trip on the tuna last week with all on board taking home a feed.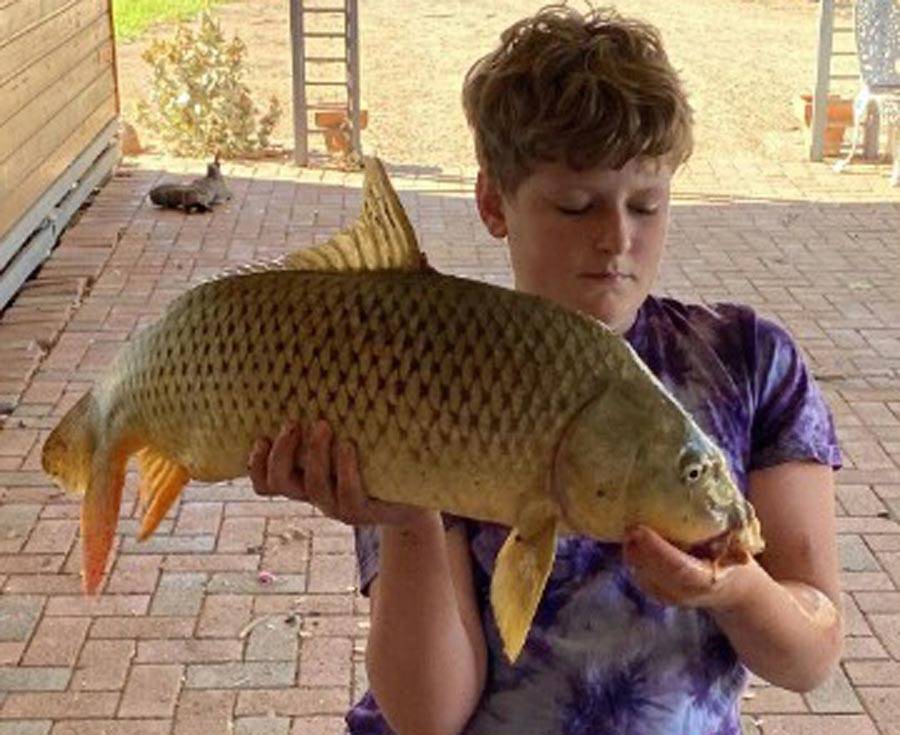 Riely with a solid carp caught using soft plastics at Wunghnu.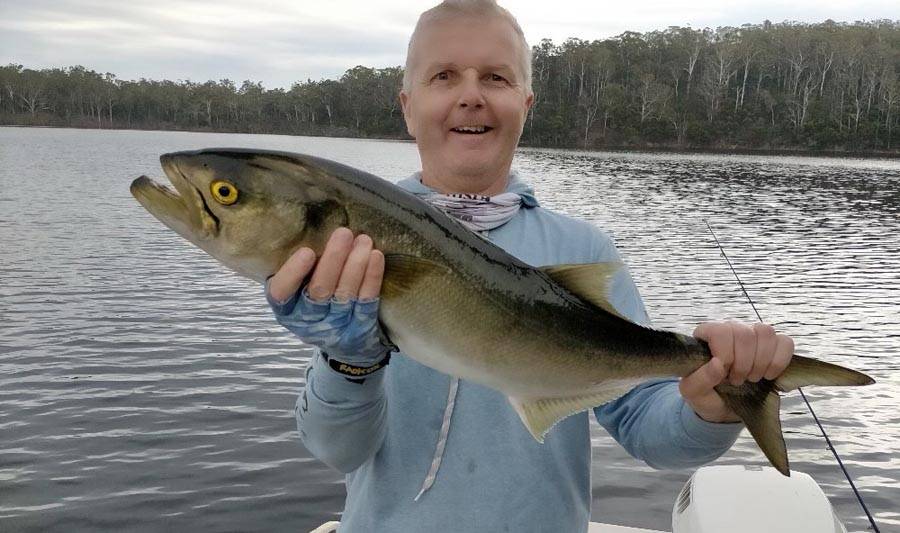 Geoff Trensky caught some fantastic tailor on the troll at Lake Tyers.

IFISH WITH TACKLE WORLD ON TEN BOLD - SERIES 15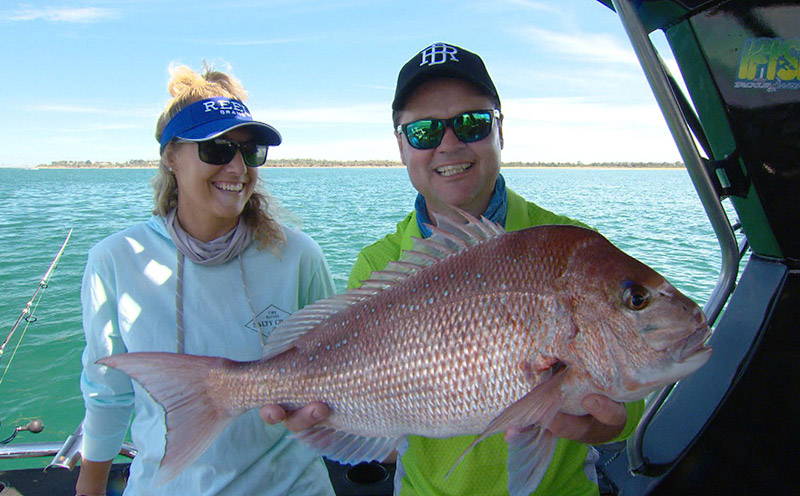 IFISH WITH TACKLE WORLD ON YOUTUBE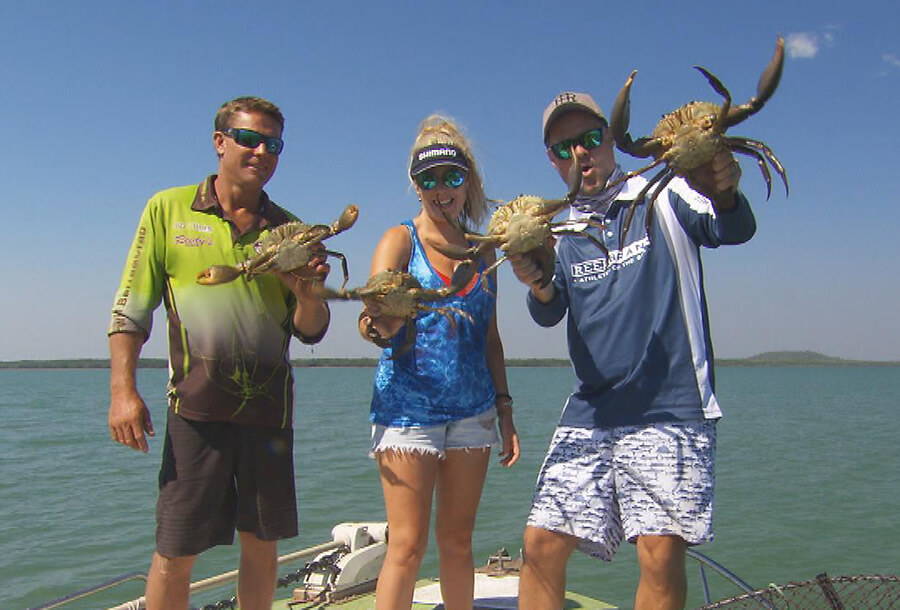 Catch past episodes of IFISH TV on Youtube so you can get your fishing fix any time, any where.
TALKING FISHING - C31 - TUESDAYS at 8.30pm
Catch "Talking Fishing" on Melbourne's C31 TV (CH44) at 8.30pm each Tuesday night. Staff members David Kramer and Adam Ring together with Steve "Trelly" Threlfull host Australia's only "Live to Air" fishing television program at this prime time-slot. Put Tuesday night's at 8.30 away in your weekly diary of TV shows to watch!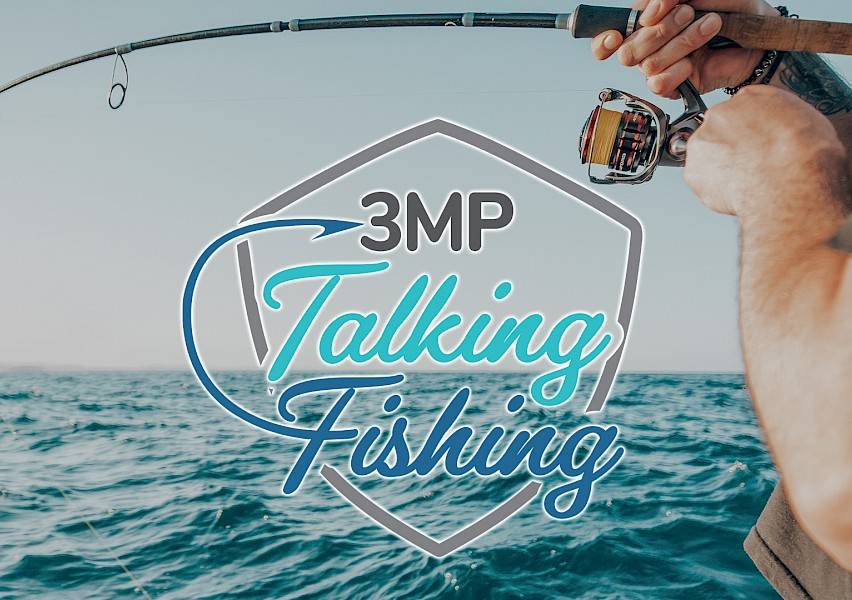 Catch a new episode of Talking Fishing on 3MP every Friday presented by staff members David Kramer and Adam Ring. The boys chat with charters operators and prominent anglers to find out what's biting and where plus each week there's a special guest talking serious fishing. Add in a fresh fish market update and all the Fisheries news. It's a weekly program not to be missed. Download the podcast here:
A lion in the wild usually makes no more than 20 kills a year.


Good Luck with your fishing and stay safe on the water,

The TEAM at Tackle World Cranbourne & Mornington