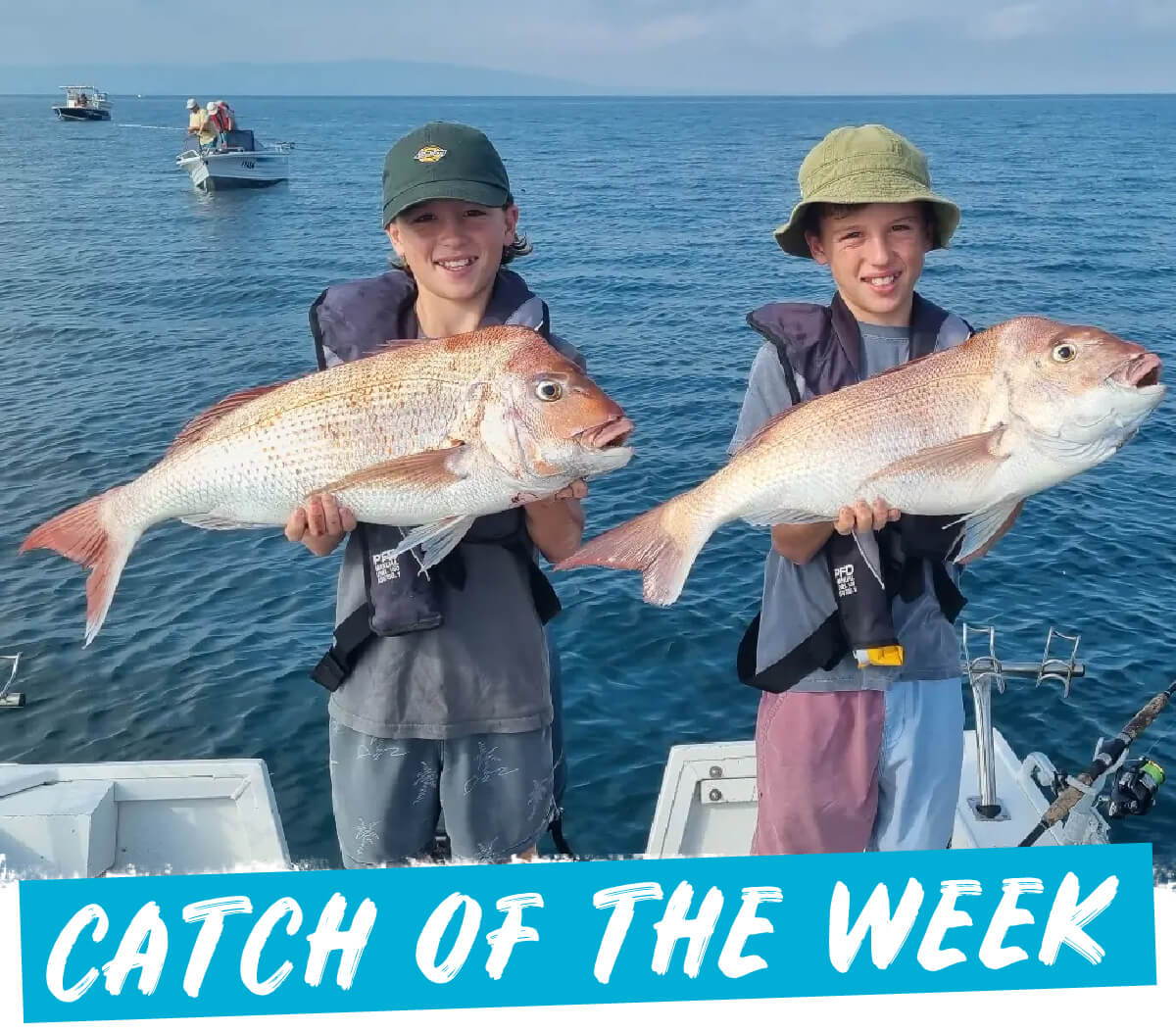 Congratulations to twins, Kai and Beau on your cracking snapper catches off Mount Martha, you are this weeks Catch of the Week.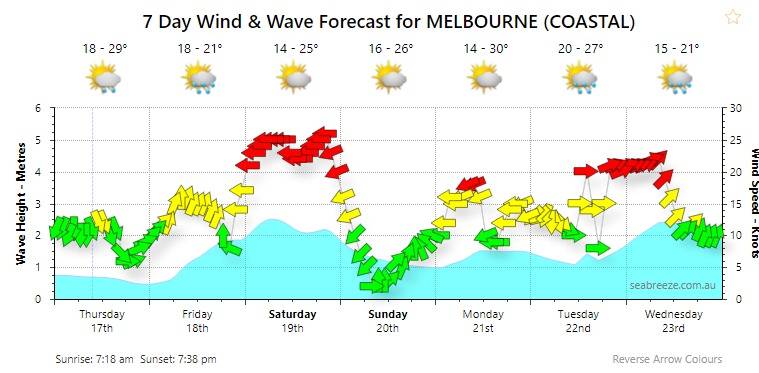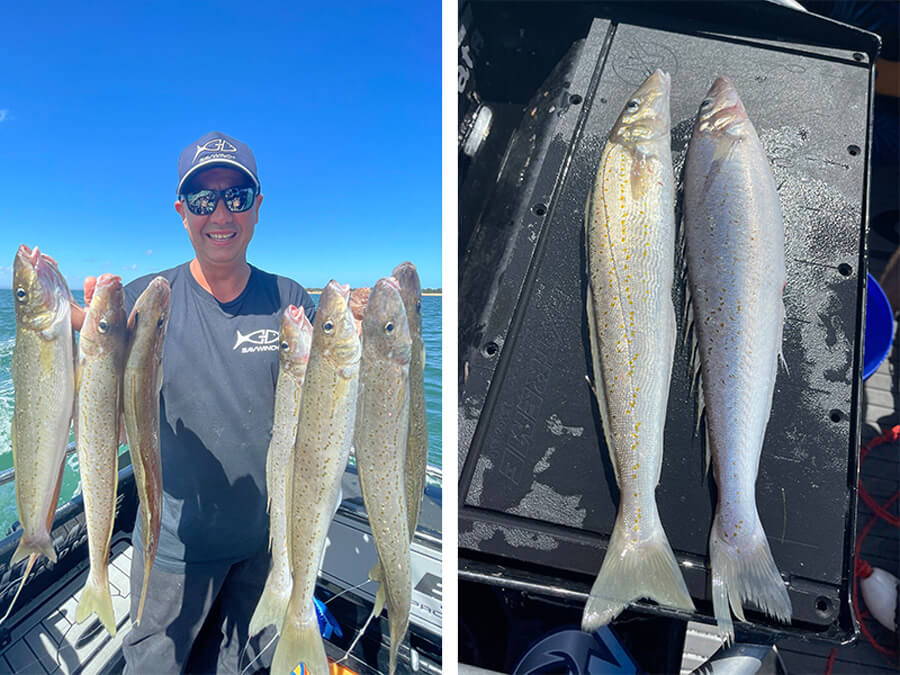 Paul and the IFISH crew fished Western Port late last week out of Cowes. They fished with Nick from Savwinch and landed 40 massive King George whiting to 42cm in a quick 2 hour session. All fish were taken on a cocktail of Bushy's mussels, pipi and squid on an extended paternoster rig with Gamakatsu size 6 long shank hooks. The Original Tumbler Scaler Bag did short work of cleaning their catch as can be seen in the comparison photo.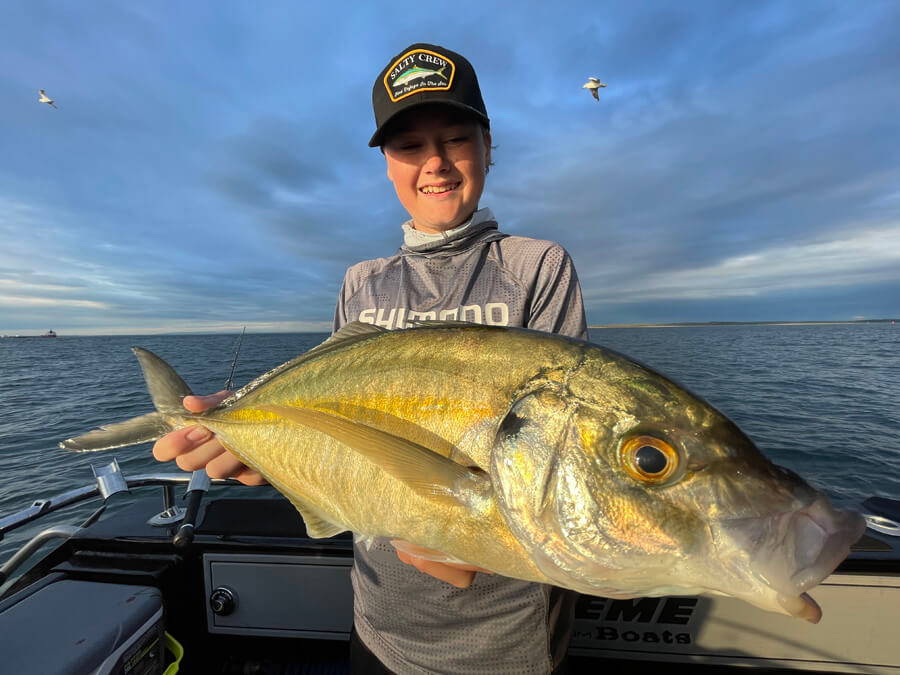 Paul, Cristy and Jet Worsteling fished Western Port on 2 occasions this past week and caught great numbers of whiting, huge silver trevally and good numbers of pinky snapper. All fish were caught in around 10-12 metres of water.
Lake Tyers in Gippsland is fishing the best it has ever for Eastern King prawns due to the entrance closed before the prawns could do their annual run to sea. Hundreds of people fished there over the weekend and there are still millions of prawns stacked up at the front of the lake.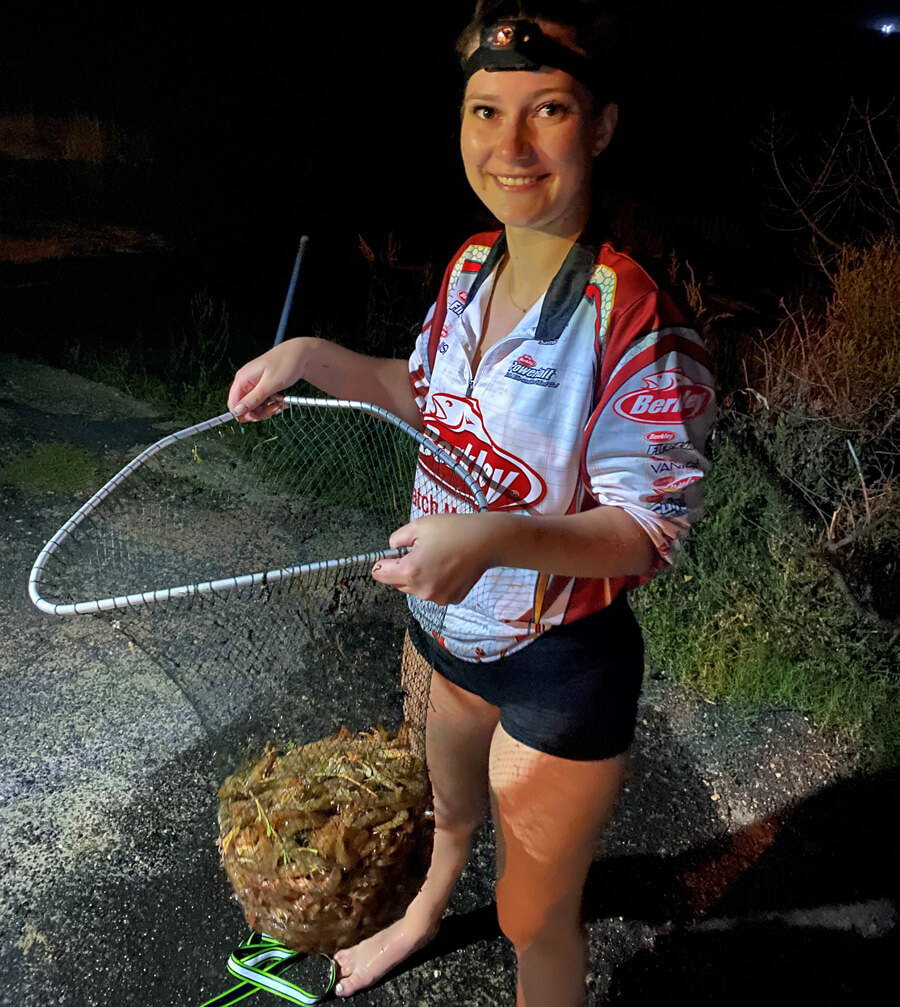 WIRF Leader Maddy and her family headed to Lake Tyers over the weekend and had a ball netting their limit of prawns in the shallows just near the Water Wheel Tavern.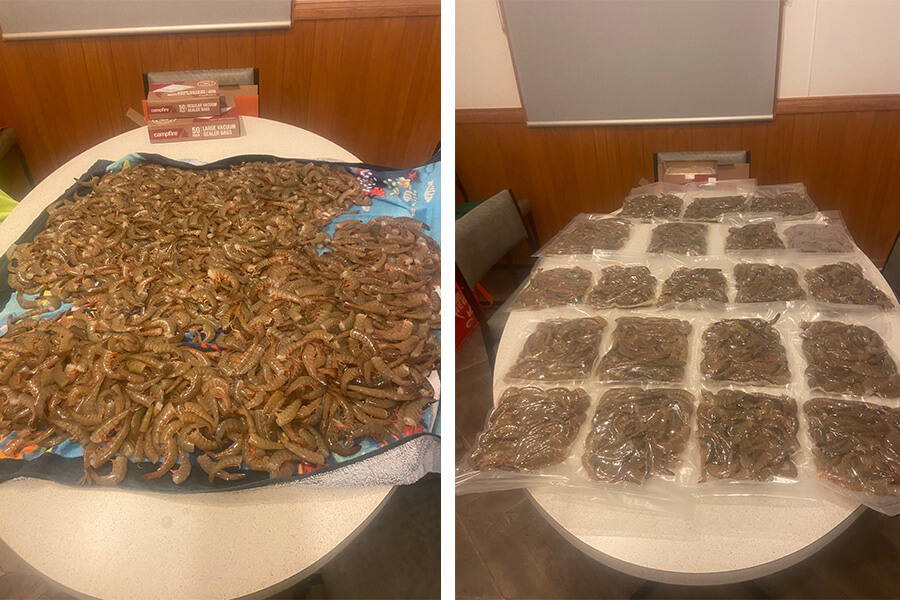 Staff member Liz and her husband Rob took off to Lake Tyers over the weekend and caught their limit of prawns. They will make the most of their catch by vac-sealing the prawns and freezing them.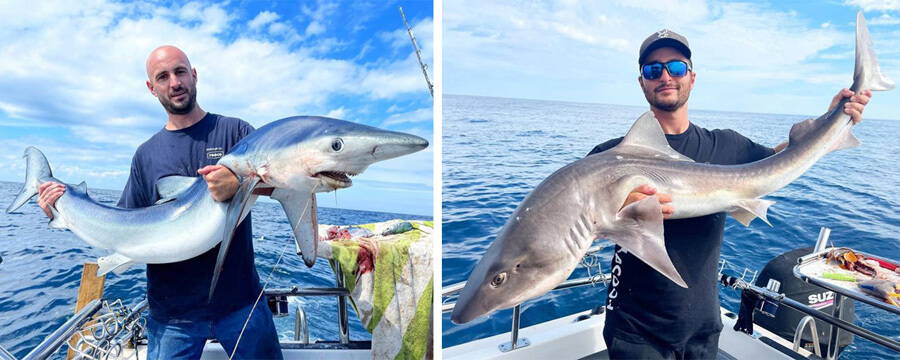 Chris Cassar from Cassar Fishing Charters headed offshore with his customers this week chasing sharks. They managed some ripper blue sharks as well as some nice gummy sharks.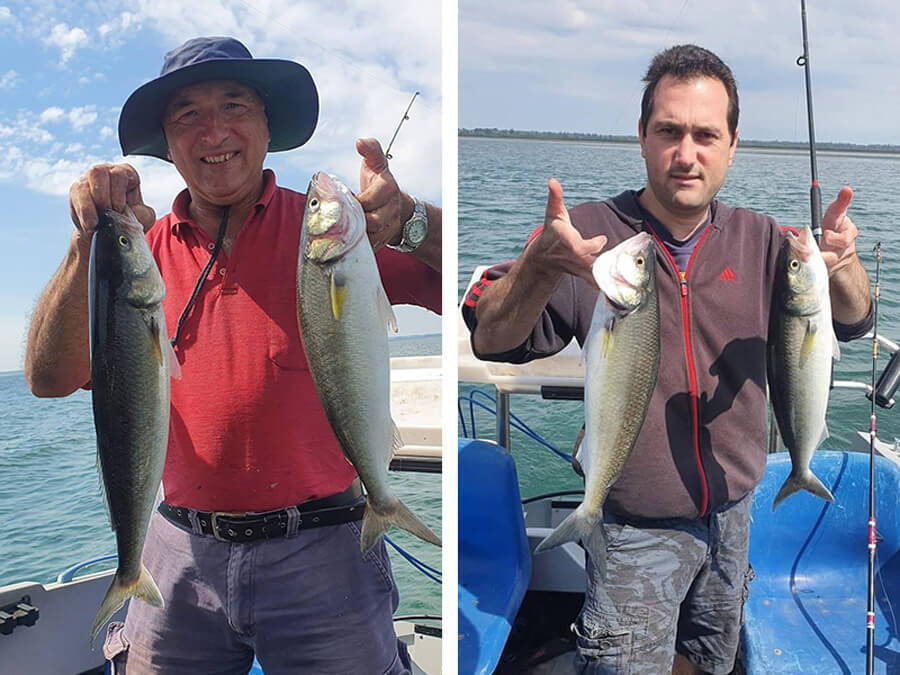 Alessio and David fished around Seal Rock trolling around any patches of active fish and managed some solid salmon.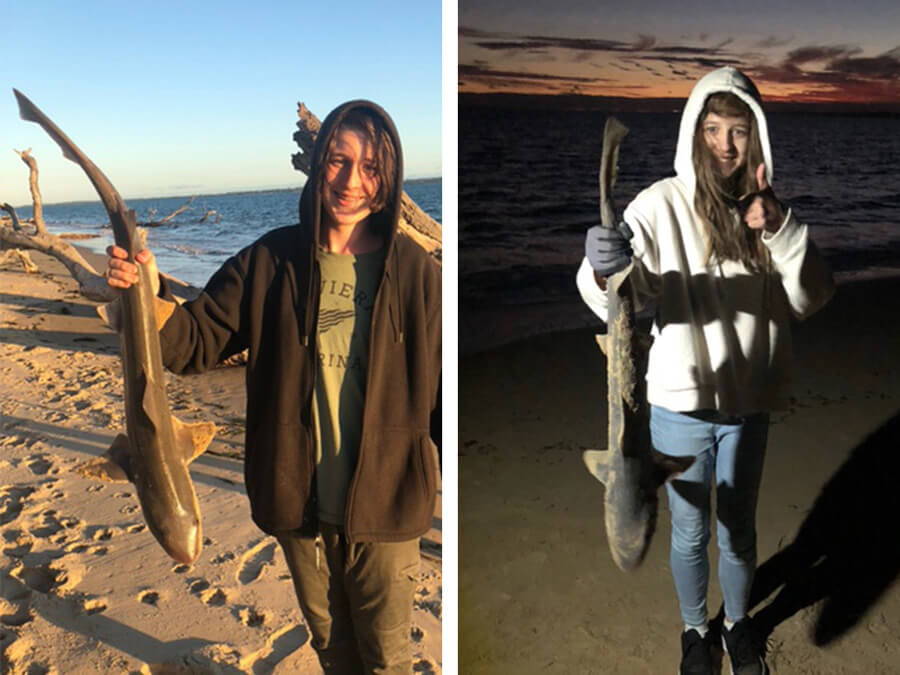 Rob Wischki fished with his kids Blake and Chanel at Somers beach over the weekend and caught some nice gummy sharks.
Kozzi and Huff fished Cowes last week and bagged out on pinky snapper ranging in size from 34cm to 40cm.

Sean fished the Tortoise Head area and managed a few nice whiting last week.
Gerry Morsman and Amy Day fished in 9 metres out from Hastings during the run out tide and caught a nice feed of whiting using fresh squid strips on #6 Gamakatsu C10U hooks. Gerry forgot the scaler bag so they dropped back in at Mornington to clean their catch with the scaler bag which would still be quicker and easier than doing it all by hand.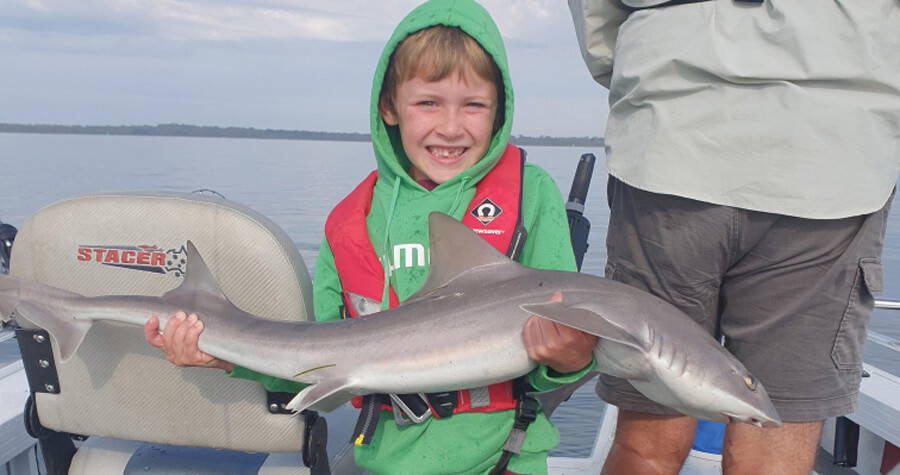 Lennox Foster (6) caught his PB gummy shark fishing out from Hastings.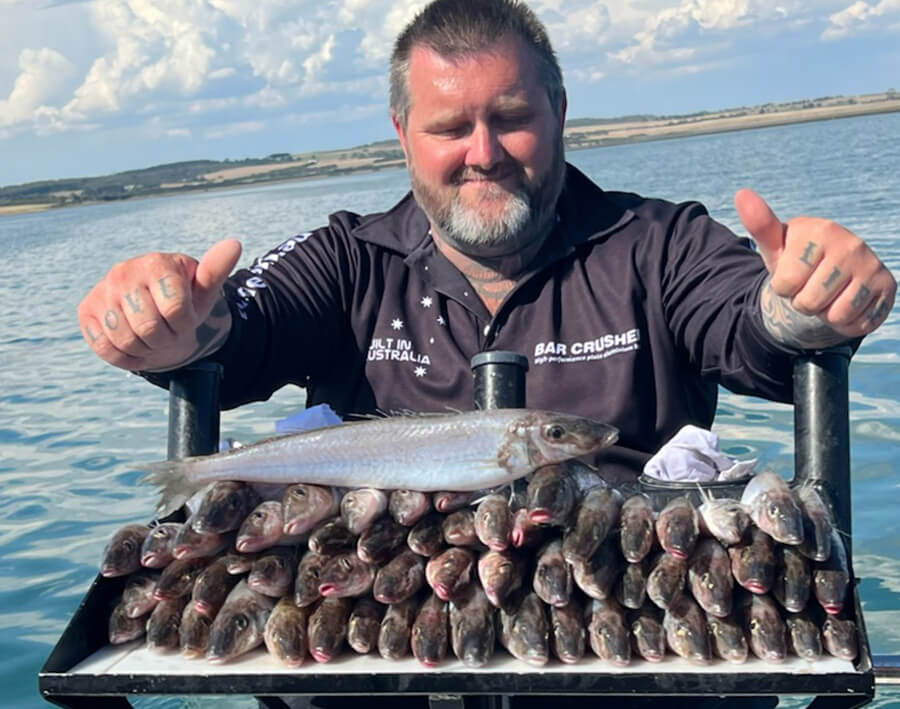 Michael Woods and some mates fished Middle Spit on Sunday and caught some fantastic whiting using pipis and squid for bait.
87yo Lindsay Bull with a cracking 70cm blue spot flathead caught while fishing for whiting at Tankerton. Well done Lindsay!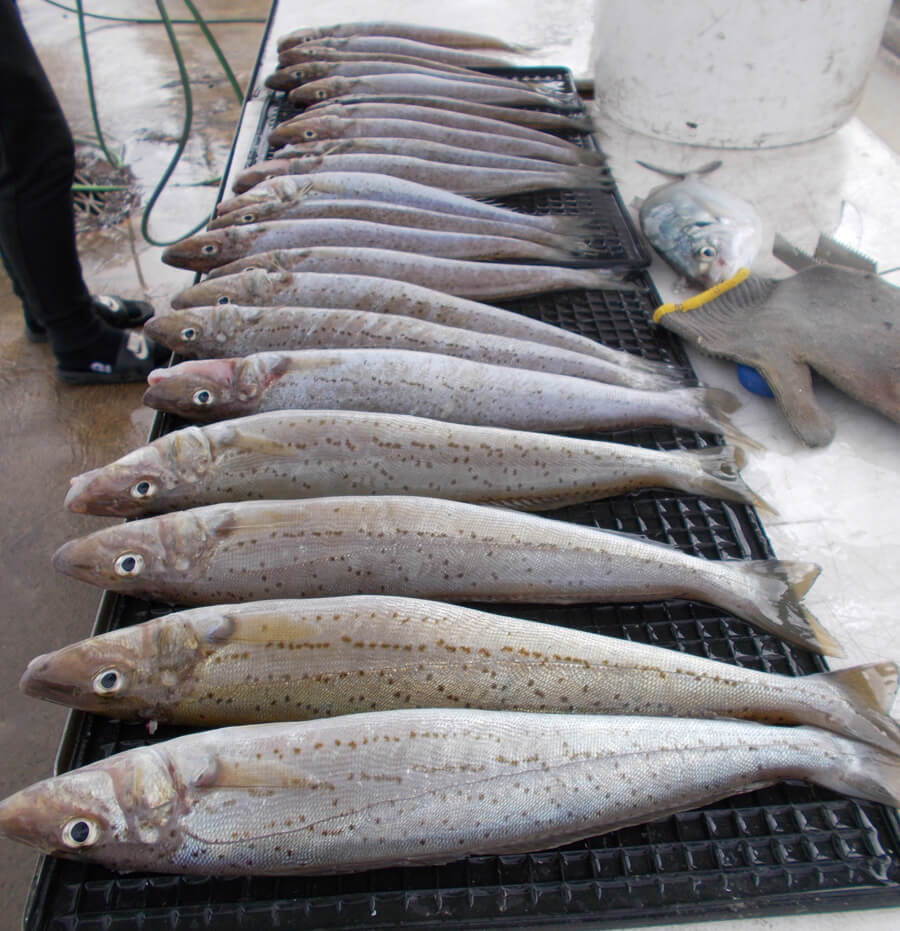 David Milne and Lindsay Fraser fished the Tooradin Channel and Middle Spit for a nice bag of whiting caught using mussel tipped with Californian squid.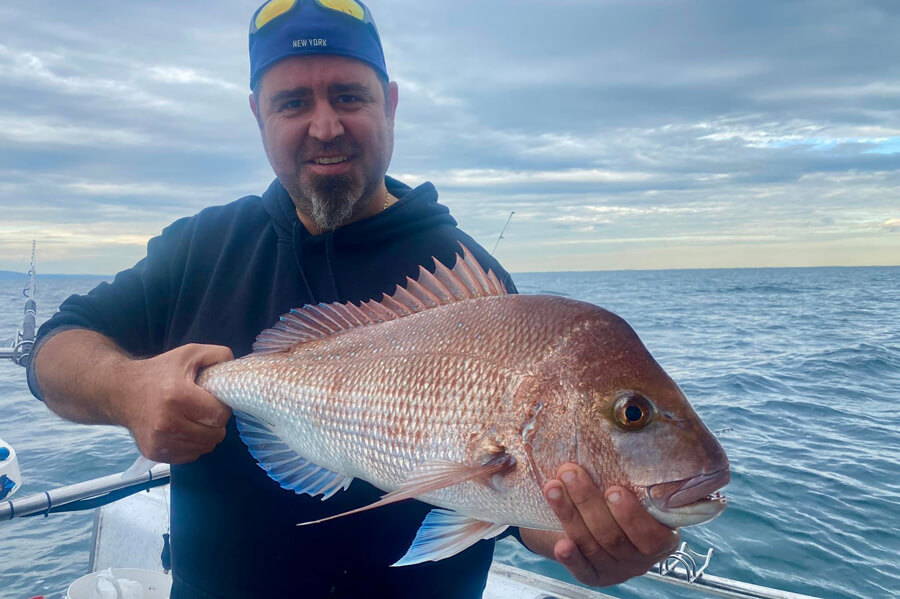 Jayson Turner from Pro Red Fishing Charters had George Jayilian on board and caught some nice snapper fishing Port Phillip Bay.
The Reel Time Fishing Charters crews had some fantastic mixed bag sessions fishing Port Phillip Bay with plenty of squid, whiting and snapper to go around.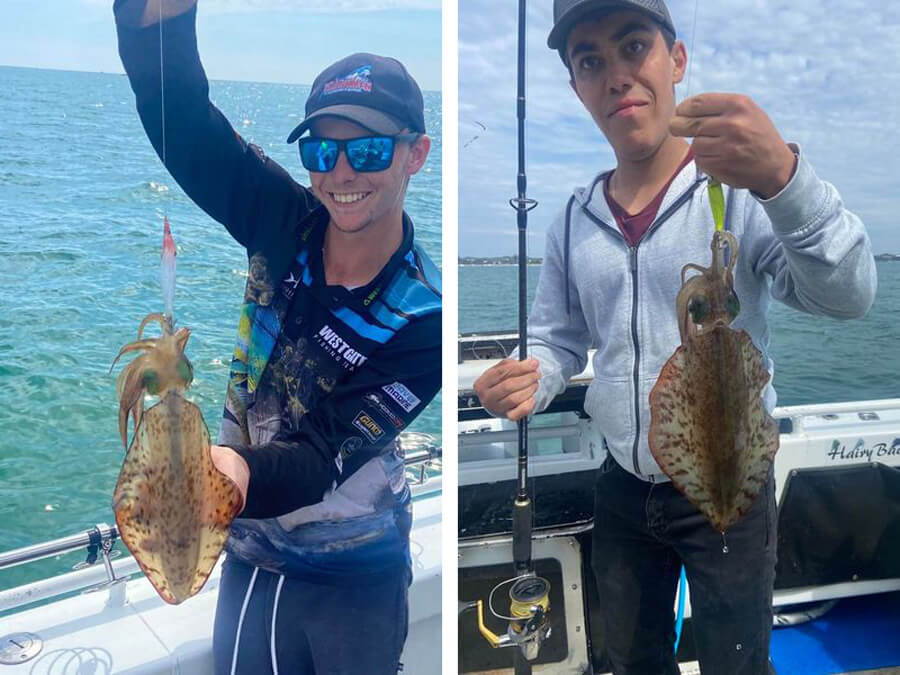 The Sharkmen Fishing Charters crews got stuck into some nice squid fishing Port Phillip Bay this week.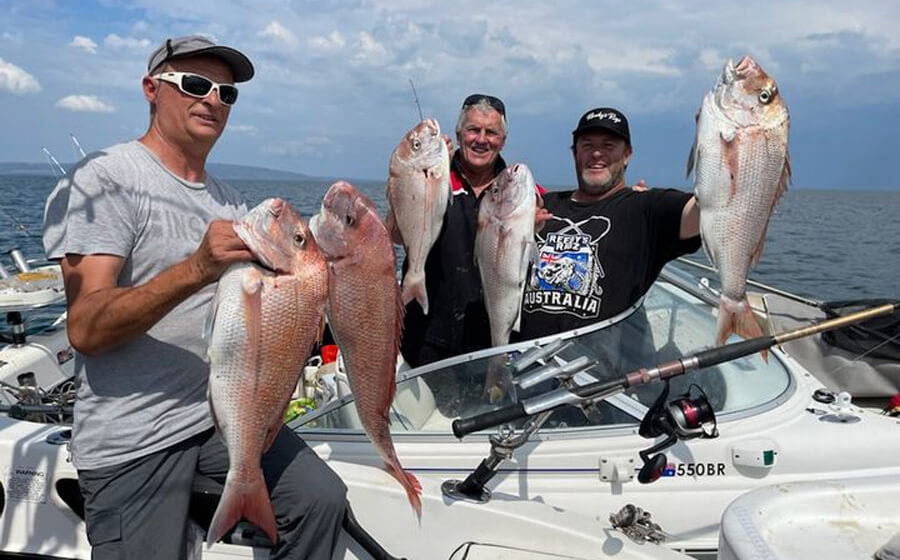 Brett Reed from Reedy's Rigs fished out from Mornington in 21 metres of water this week and landed some fantastic snapper. Brett reports sounding around for fish made all the difference.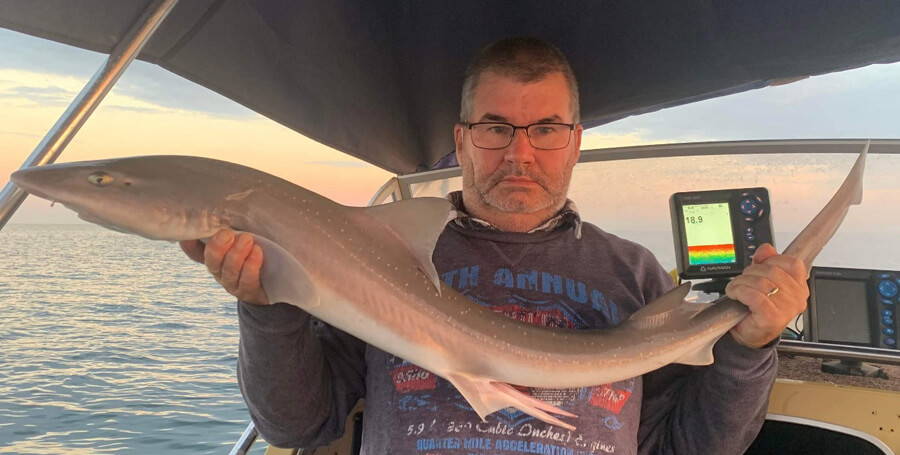 Anthony Torpy with a nice gummy caught off Mornington in 19 metres of water. Nice work Anthony.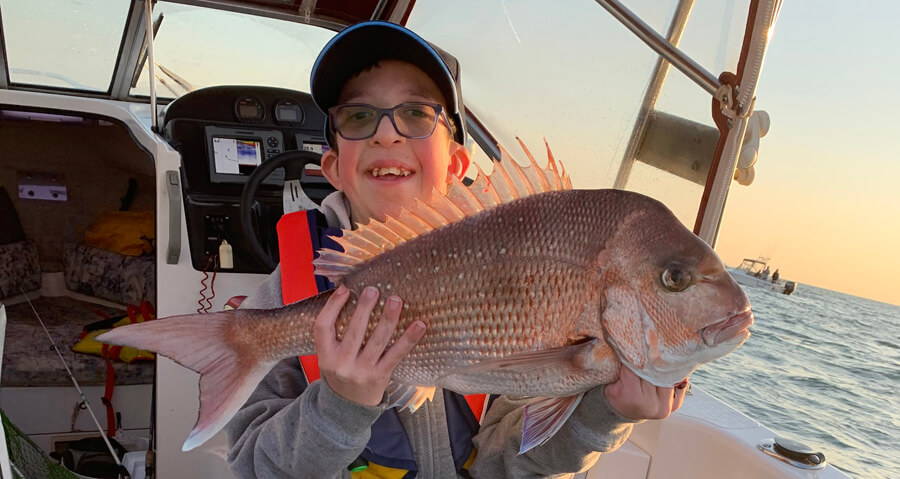 Shannon Paraponiaris caught this beautiful 50cm snapper fishing off Mount Martha on the weekend.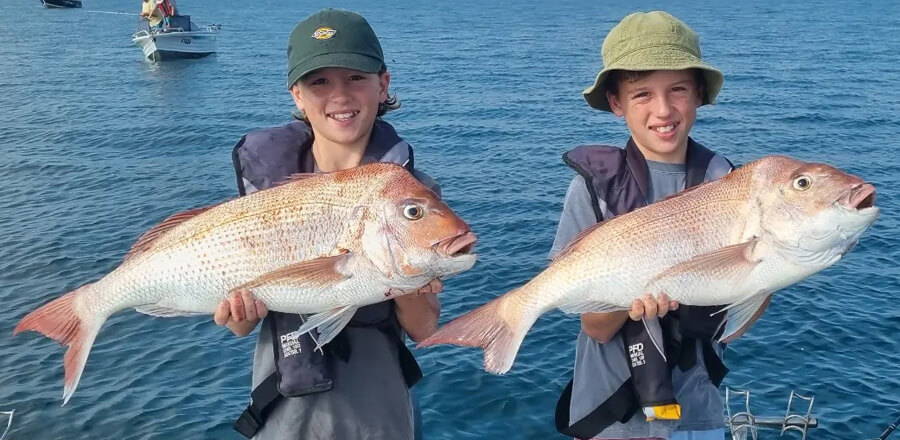 Twins Kai and Beau (12) caught some cracking snapper fishing off Mount Martha on the weekend.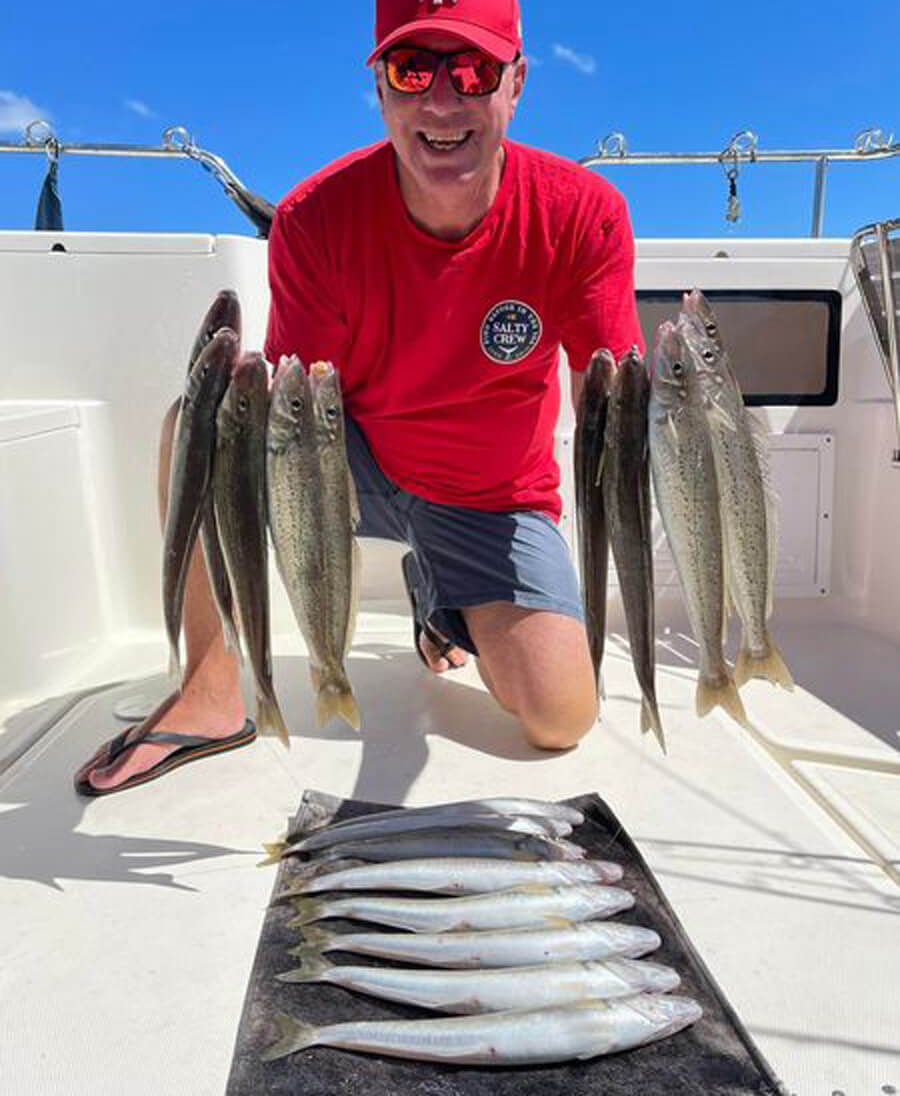 Staff member David Kramer fished off Tootgarook on the weekend and managed a nice feed of King George whiting.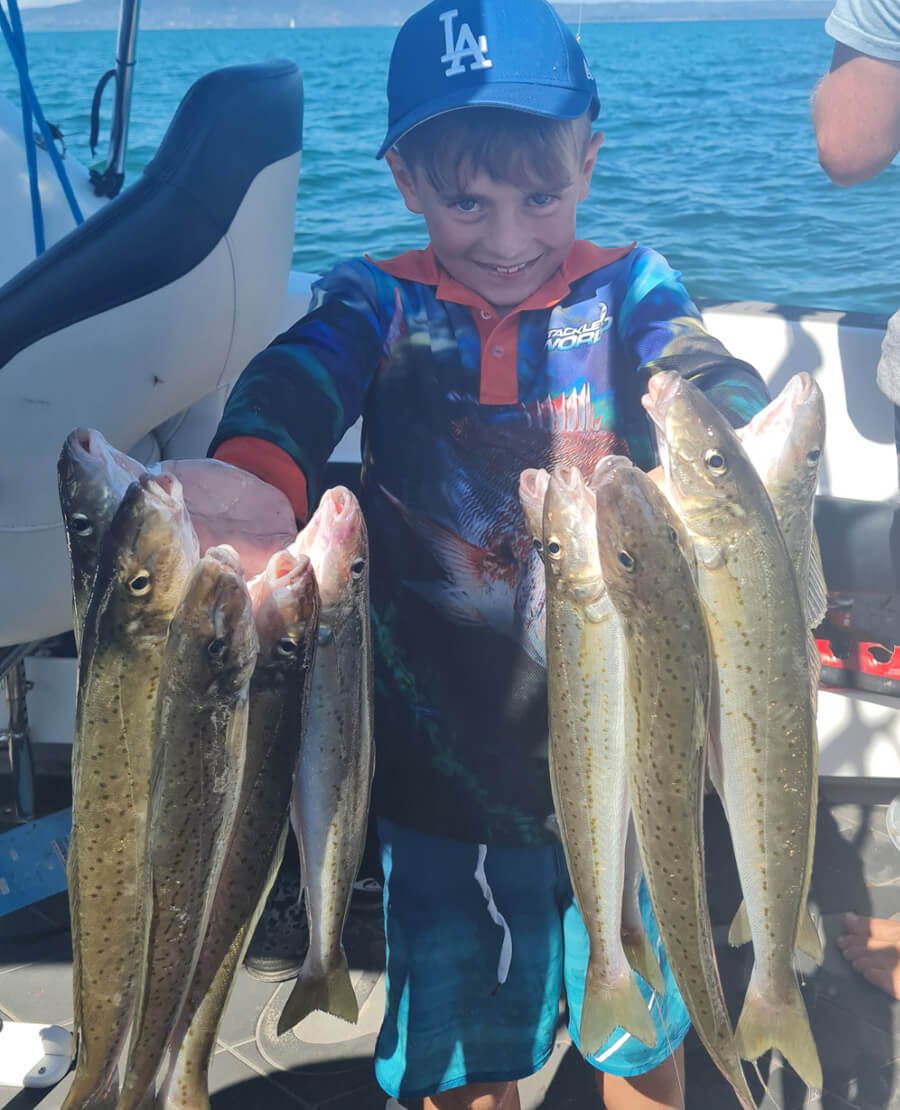 Bailey with some nice whiting caught off Tootgarook with the family over the weekend.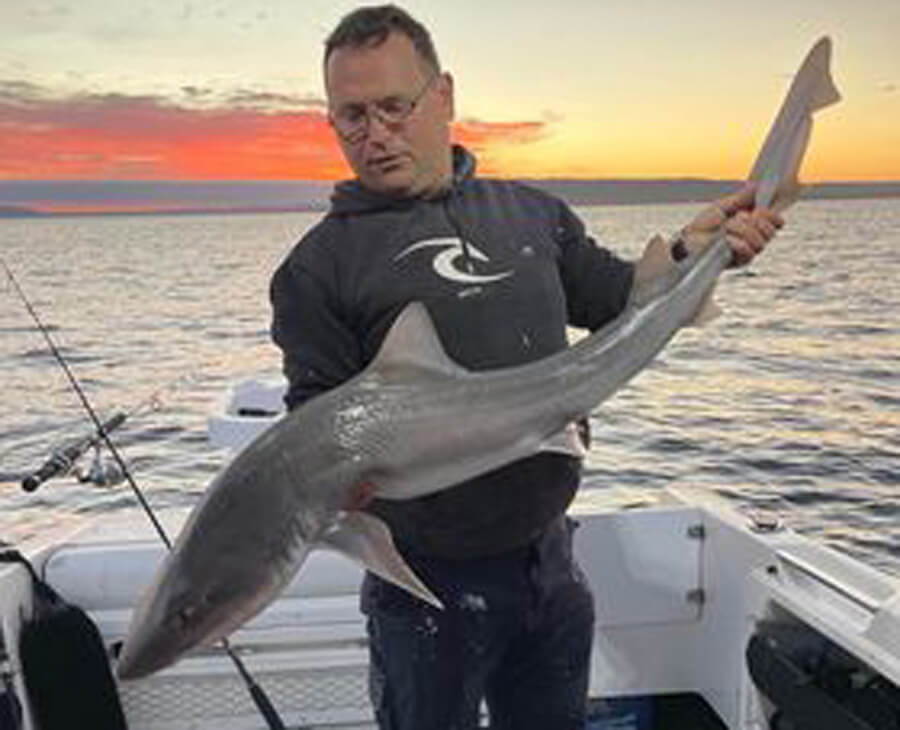 David Hendrikse caught this beautiful gummy shark fishing off Rye using fresh squid for bait. Well done David.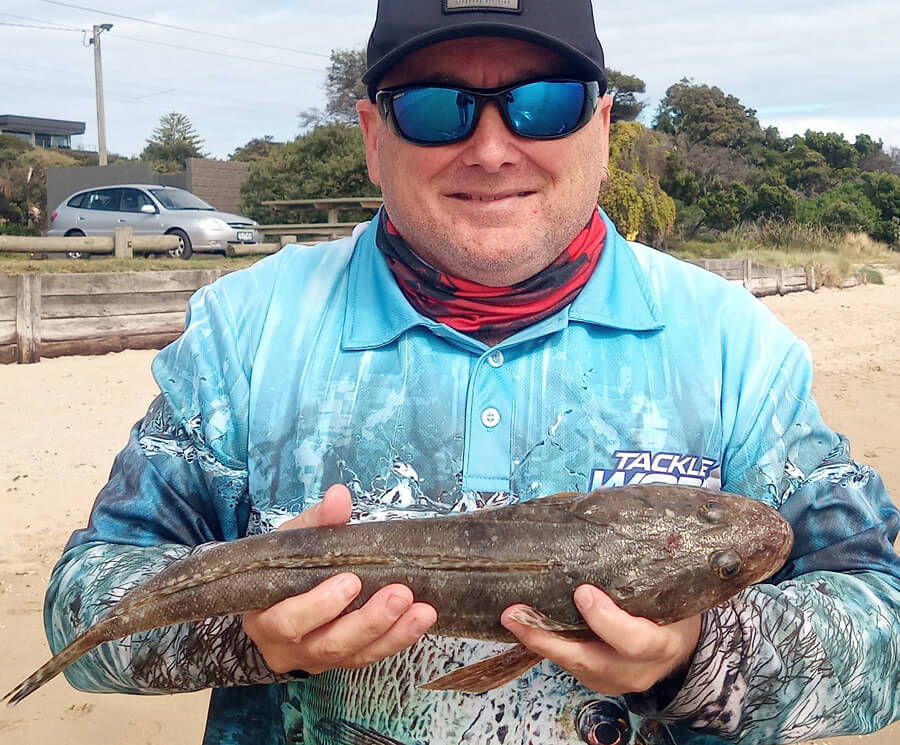 Steve fished from his kayak out from Rye and caught a ripper 50cm bluespot flathead.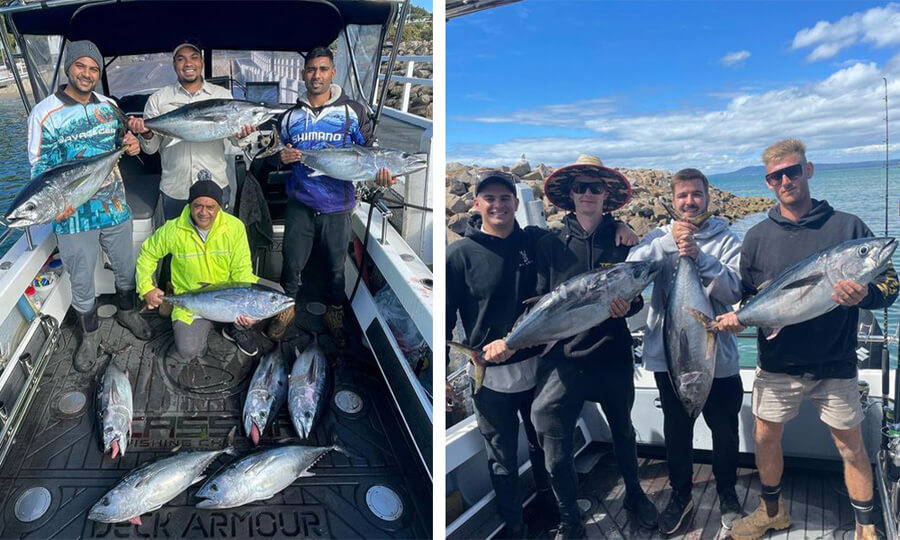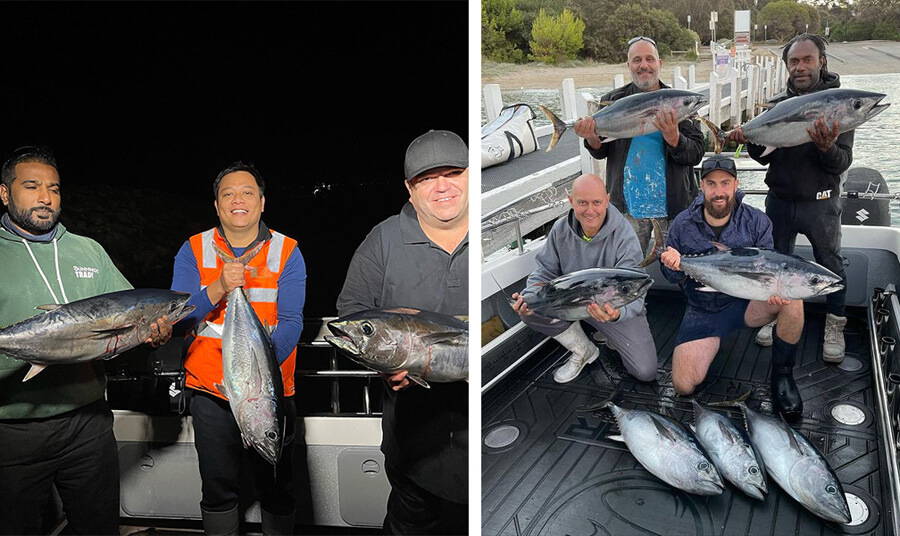 Chris Cassar from Cassar Fishing Charters fished offshore from Port Phillip Heads and got his customers stuck into some nice tuna.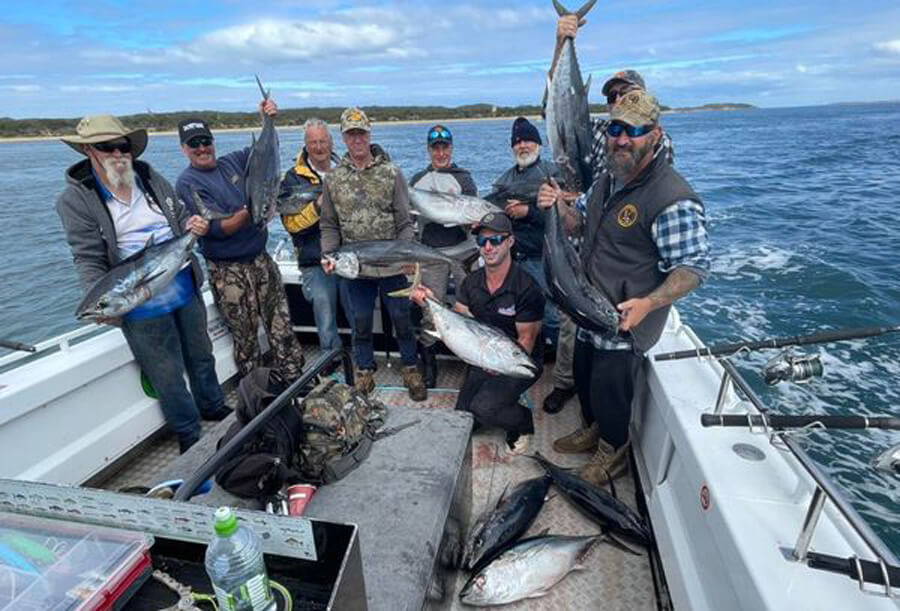 Marco from Sharkmen Fishing Charters fished offshore and found some nice tuna for their customers.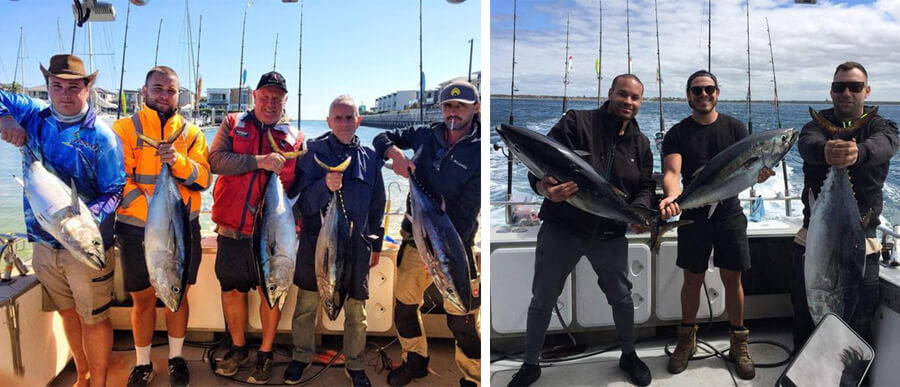 The Reel Time Fishing Charters crews fished offshore with their customers and caught some fantastic tuna.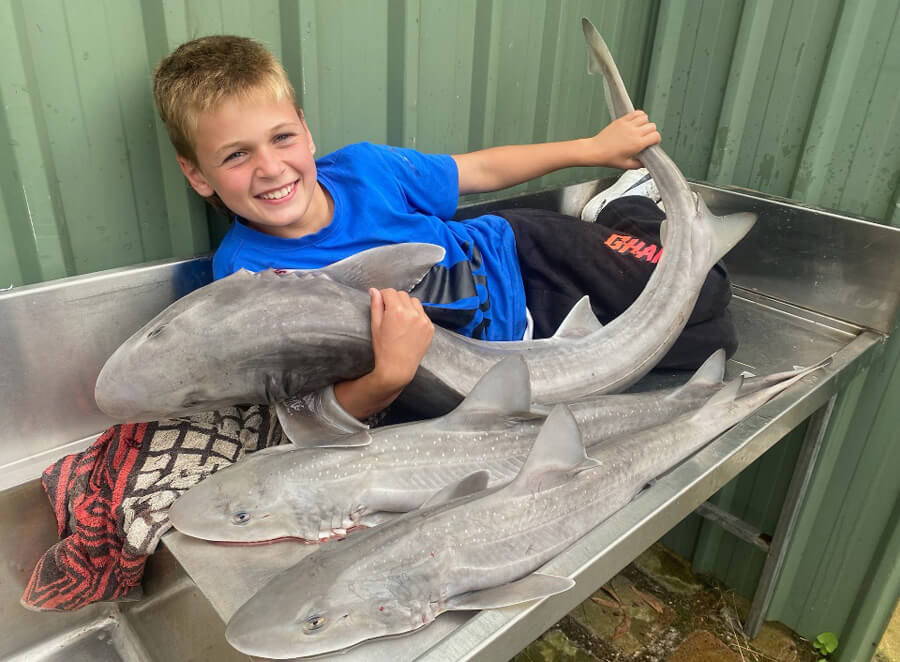 Jed and the family fished off Werribee and caught some nice gummy sharks.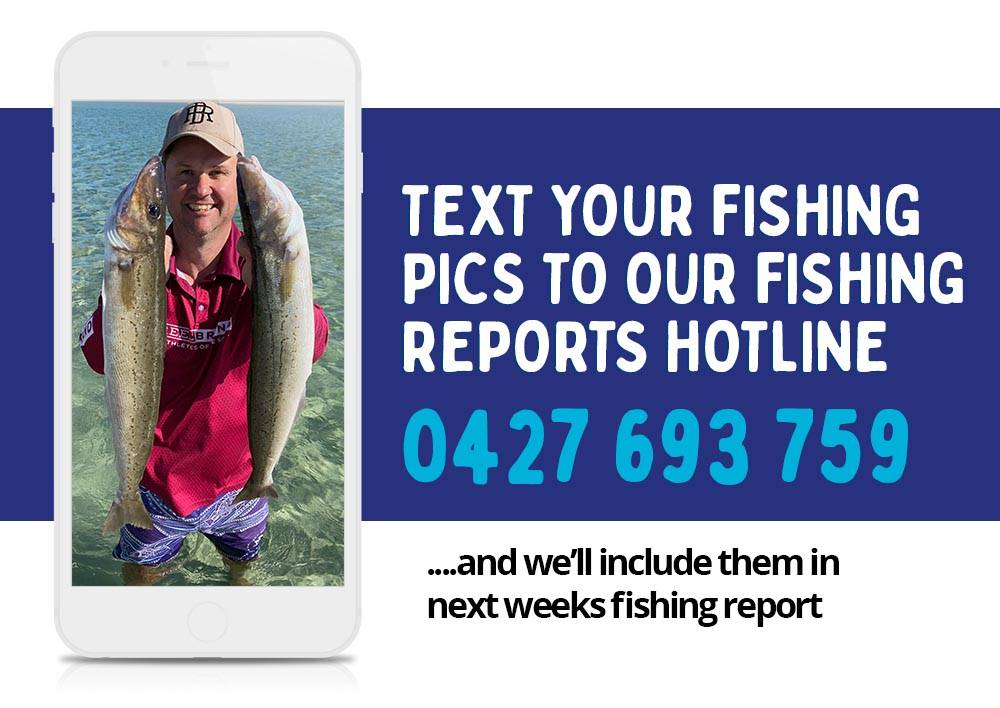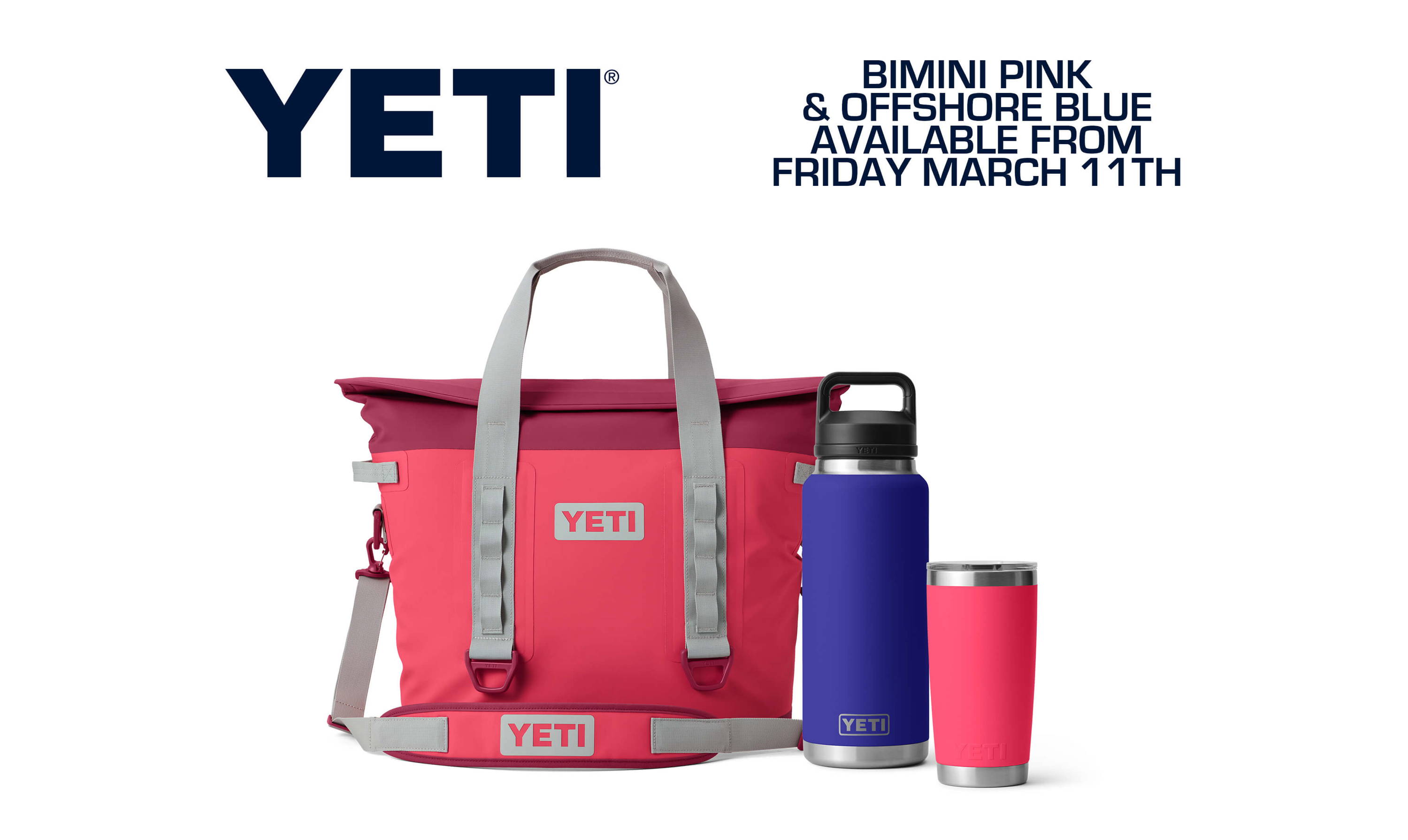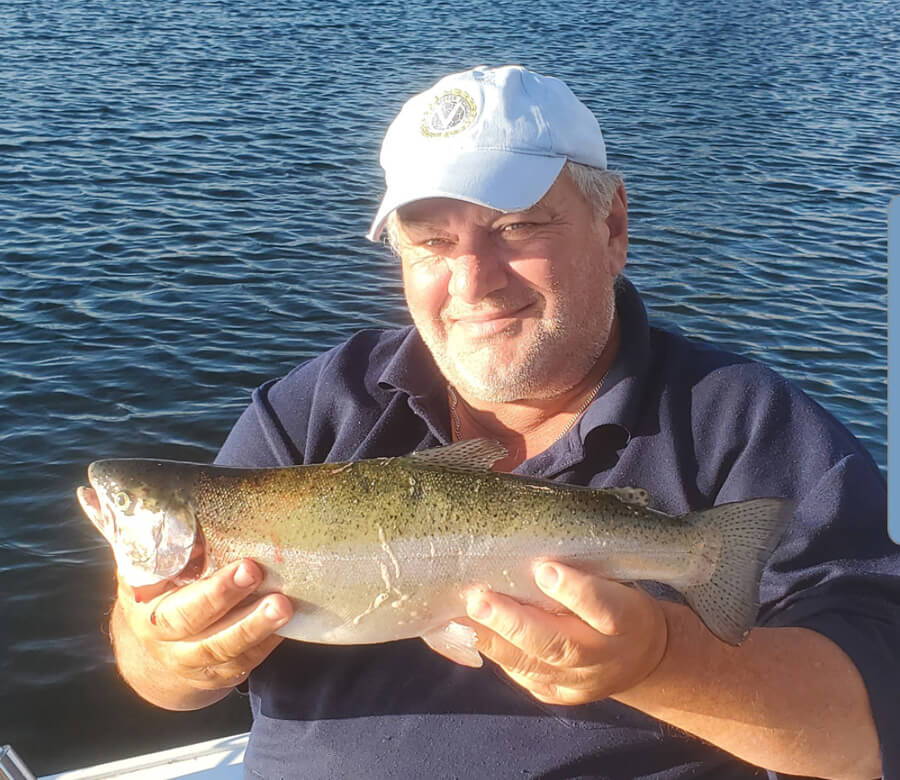 Manuel Hiotis caught this nice 1.2kg rainbow trout fishing at Lake Purrumbete on the weekend.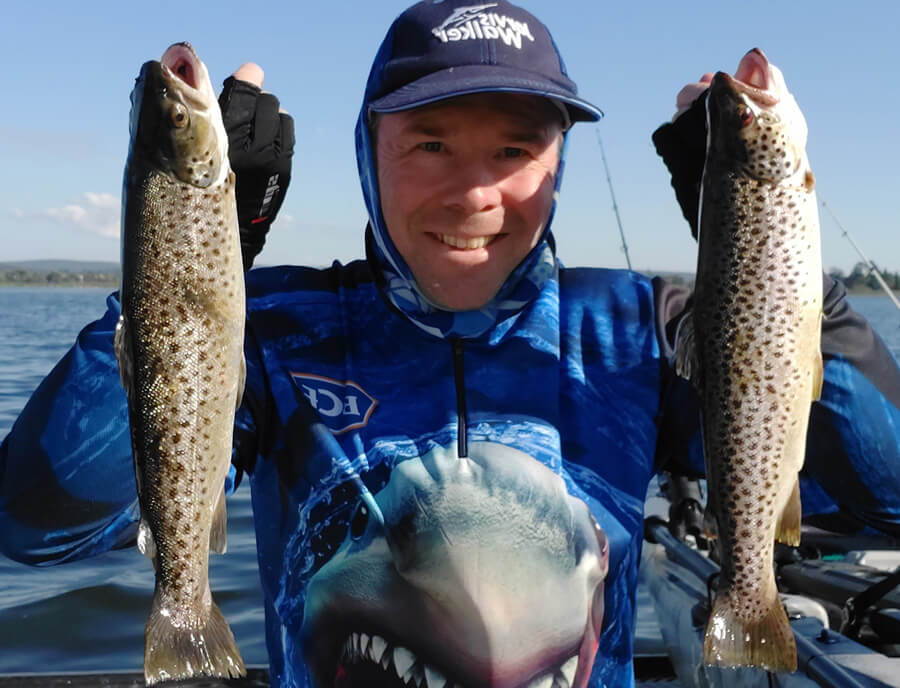 Pete Frayne caught some fantastic brown trout fishing Lake Wendouree using a Rapala Countdown Minnow.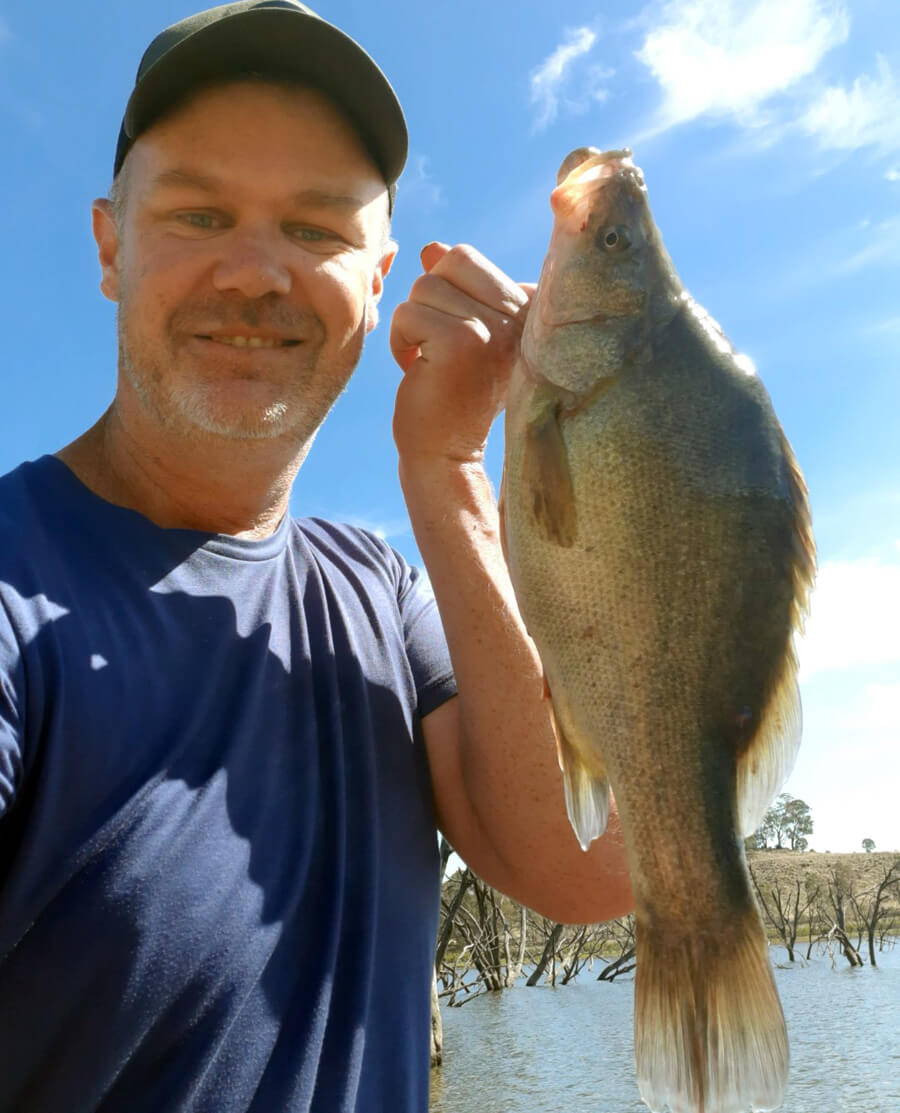 Chris Gold caught this cracking 46cm yellow belly fishing land based at Lake Eppalock.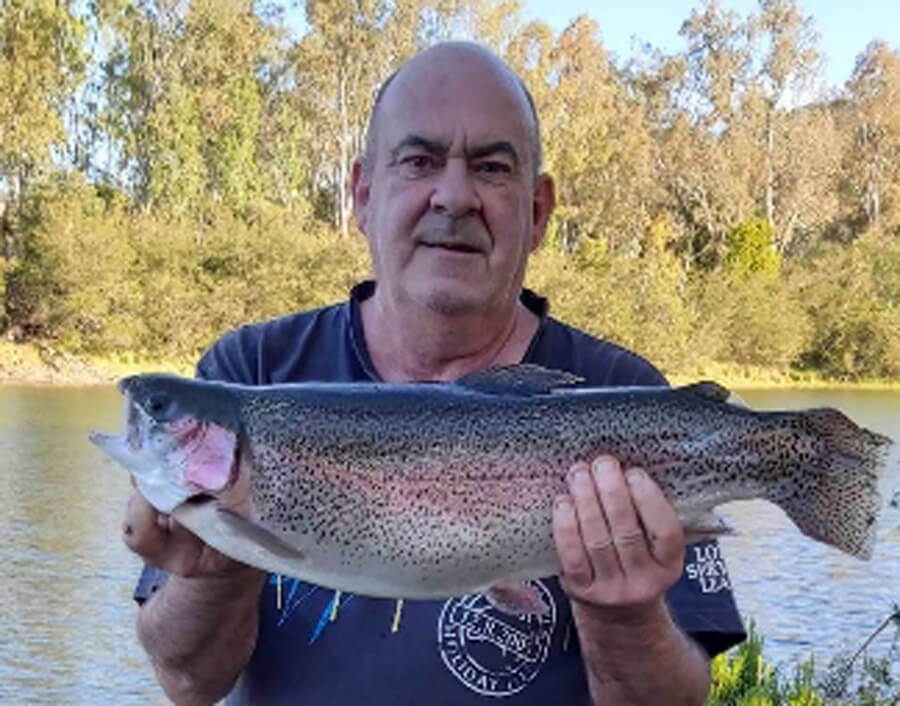 Darrel Butler caught this stonker rainbow trout using dough for bait fishing Eildon Pondage.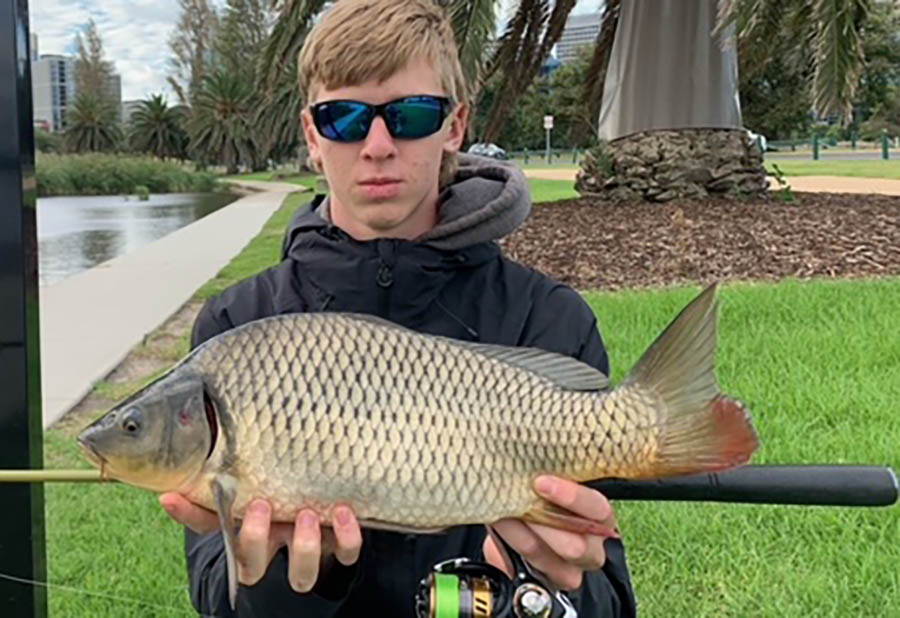 Ronan Oziemski caught this solid 59cm carp on a 2.5in Zman grub at Albert Park Lake.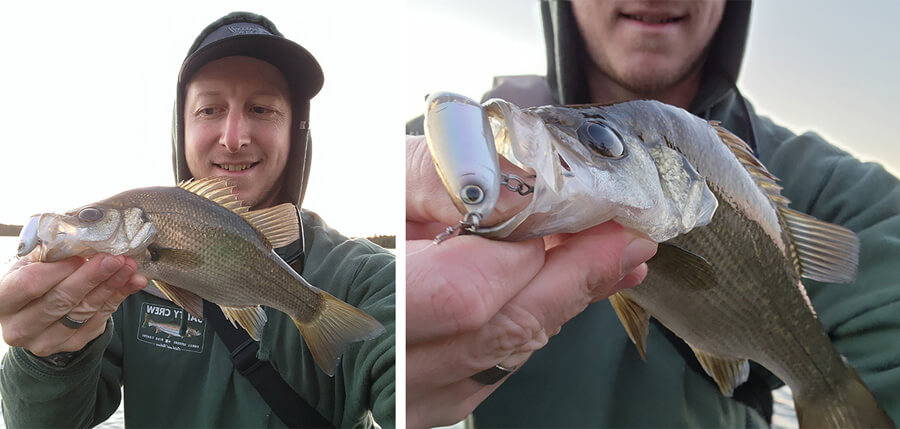 Staff member Brendon Cunningham headed to Devilbend to test the new Shimano BT Bait on the local estuary perch and had a cracking session catching and releasing over a dozen fish during the last hour of light.
Adam Walker fished Devilbend Reservoir on the weekend and was surprised to catch a nice brown trout using the new Shimano BT Bait.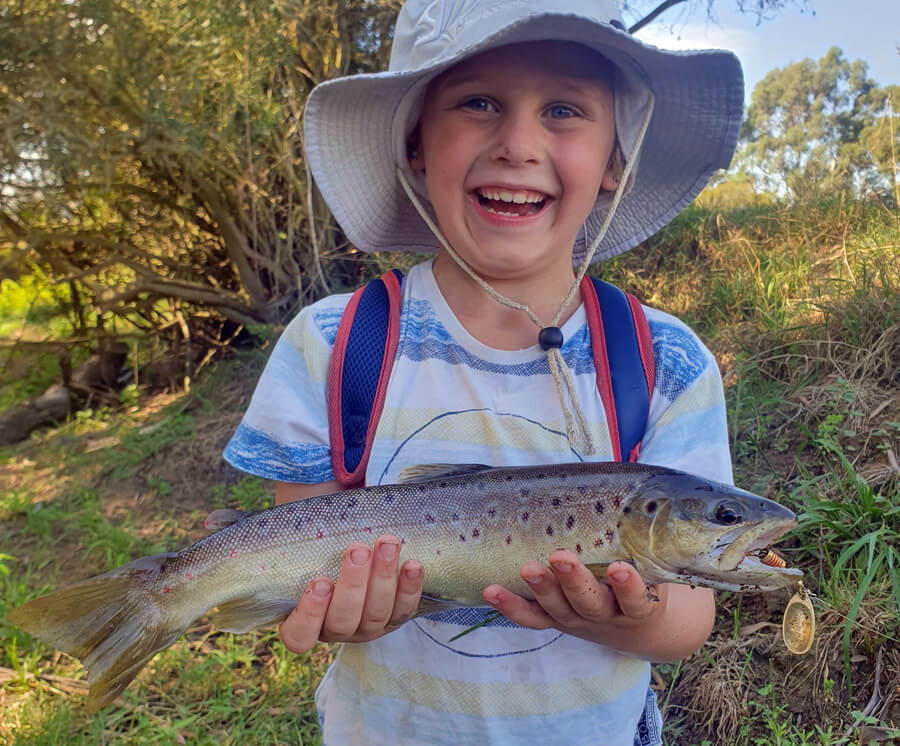 Hunter Broadway caught this cracking 40cm brown trout on a spinner fishing the Tanjil River.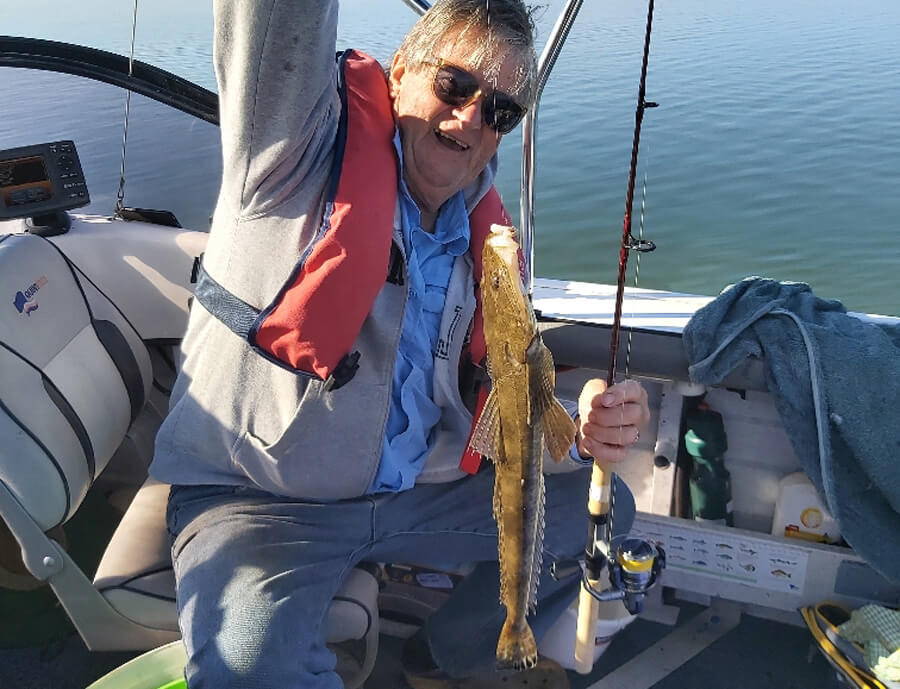 Terry Shelly caught some nice flathead to 54cm fishing Venus Bay.
Peter Ferguson fished solo out from Port Welshpool and managed 2 gummy sharks and 3 hammerhead sharks.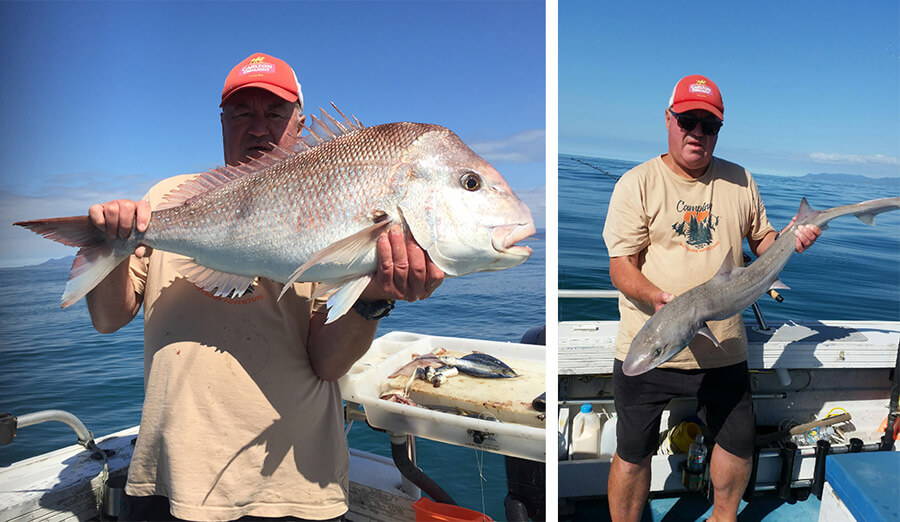 Kozzi and Huff fished Port Welshpool on the weekend and caught some nice snapper to 92cm and also caught some fantastic gummy sharks, pinkies and flathead.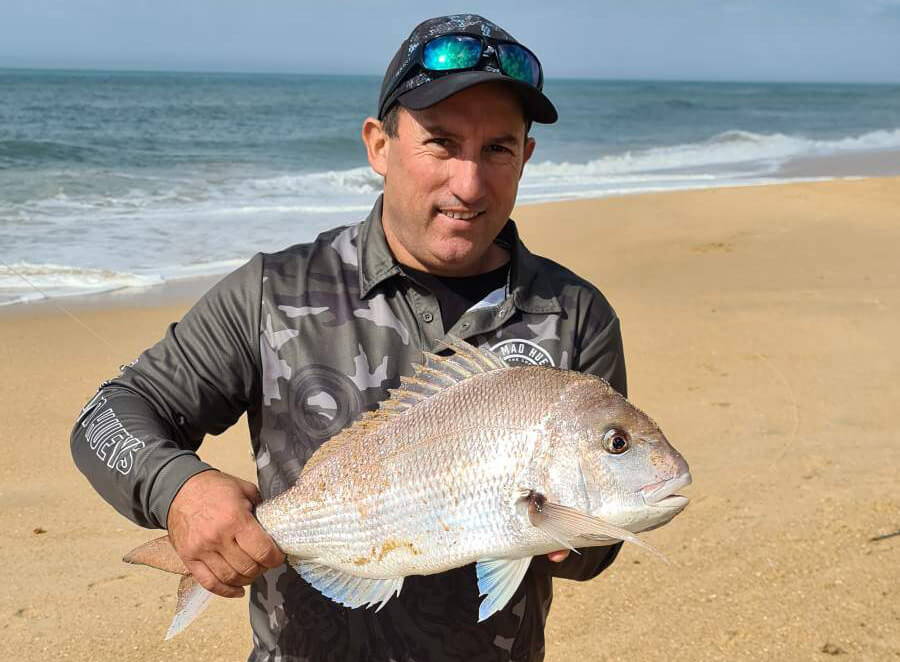 Bryan Lazzaro caught this nice 55cm snapper fishing near Golden Beach, one of 11 nice snapper caught during his weekend fishing sessions at the beach.
Paul Slater caught a nice 42cm bream fishing at Laky Tyers.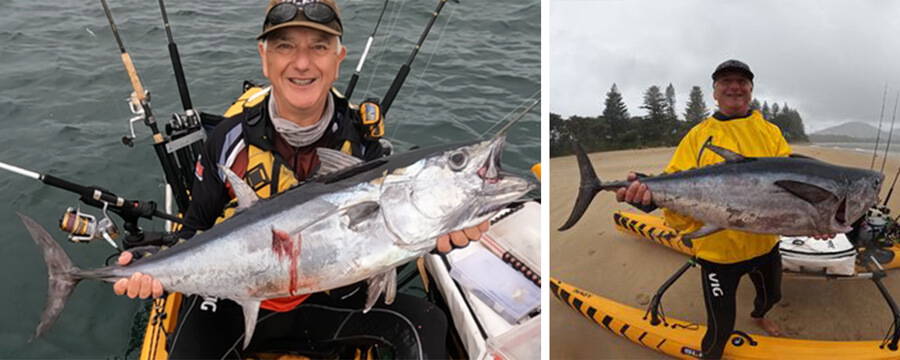 Good customer Peter Ritchie headed to South West Rocks with some mates and battled the conditions. By the end of the trip the weather and water cleared enough for Peter to land a couple of nice longtail tuna that took live yakkas.
IFISH WITH TACKLE WORLD - SUMMER SERIES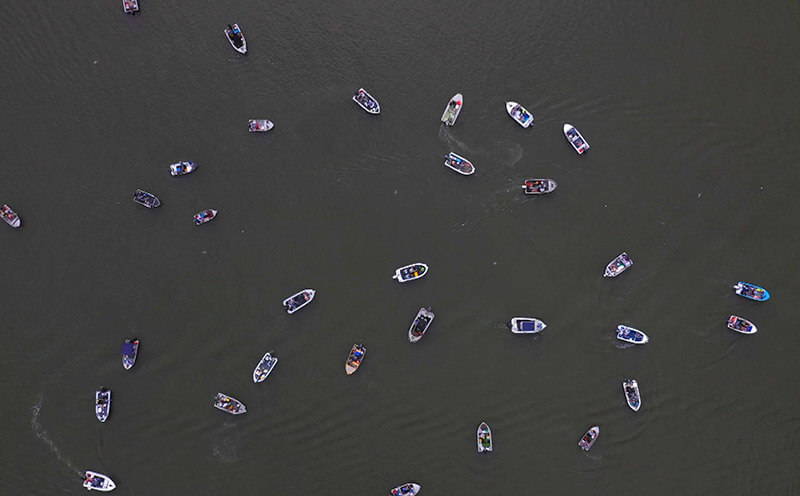 THIS WEEK ON IFISH TV
LOCATION: GOLD COAST, QLD
TARGET: BANANA PRAWNS
SUNDAY 20TH MARCH, 2022 on 10BOLD at 10AM
Catch past episodes of IFISH TV on Youtube so you can get your fishing fix any time, any where.
TALKING FISHING - C31 - TUESDAYS at 8.30pm
Catch "Talking Fishing" on Melbourne's C31 TV (CH44) at 8.30pm each Tuesday night. Staff member David Kramer along with Adam Ring Tiffany Newton host Australia's only "Live to Air" fishing television program at this prime time-slot. Put Tuesday night's at 8.30 away in your weekly diary of TV shows to watch!
Good Luck with your fishing and stay safe on the water,

The TEAM at Tackle World Cranbourne & Mornington