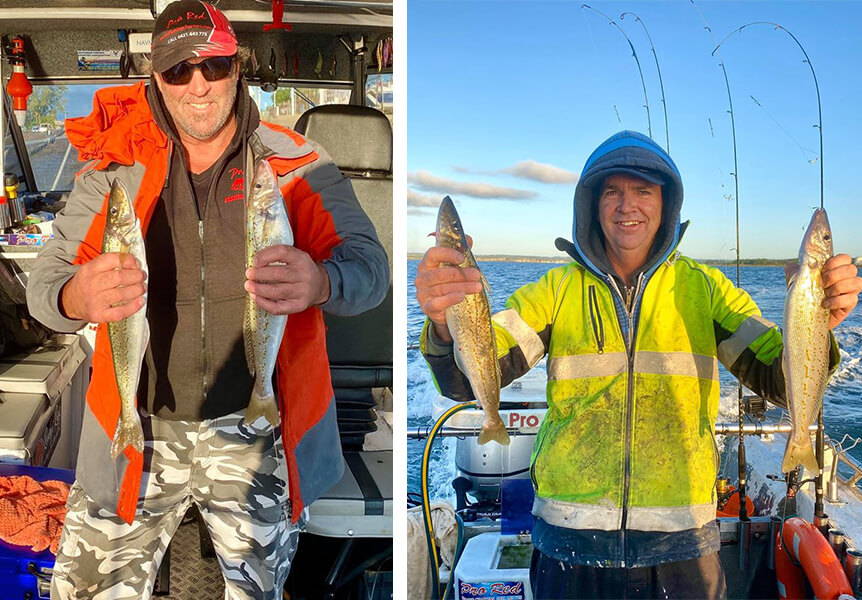 Jayson Turner from Pro Red Fishing Charters fished into the night this week and landed some cracking whiting in very shallow water in Western Port using Reedy's Tingernoster rigs.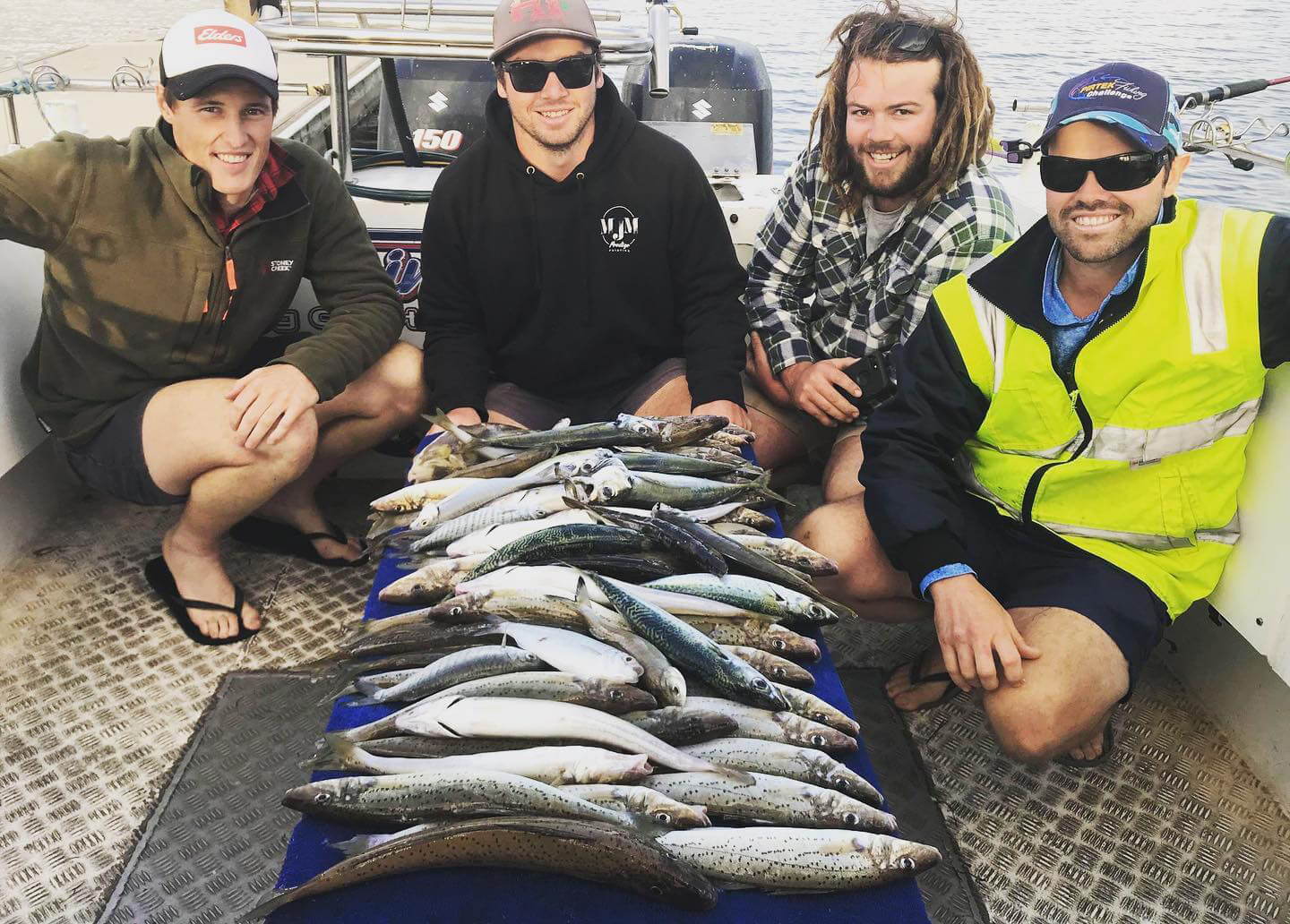 Kelvo from Reel Time Fishing Charters smacked the Western Port whiting with his customers this week.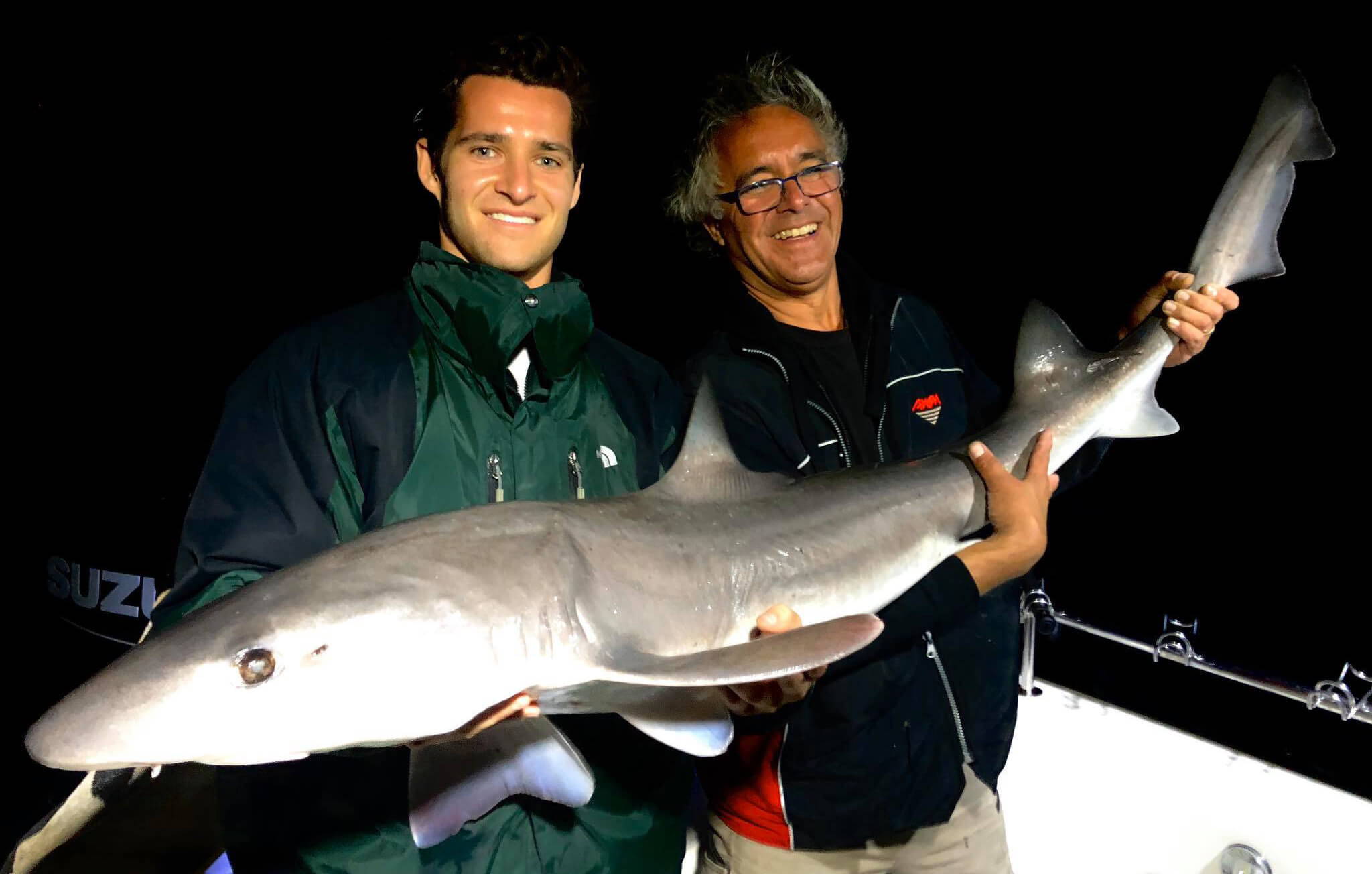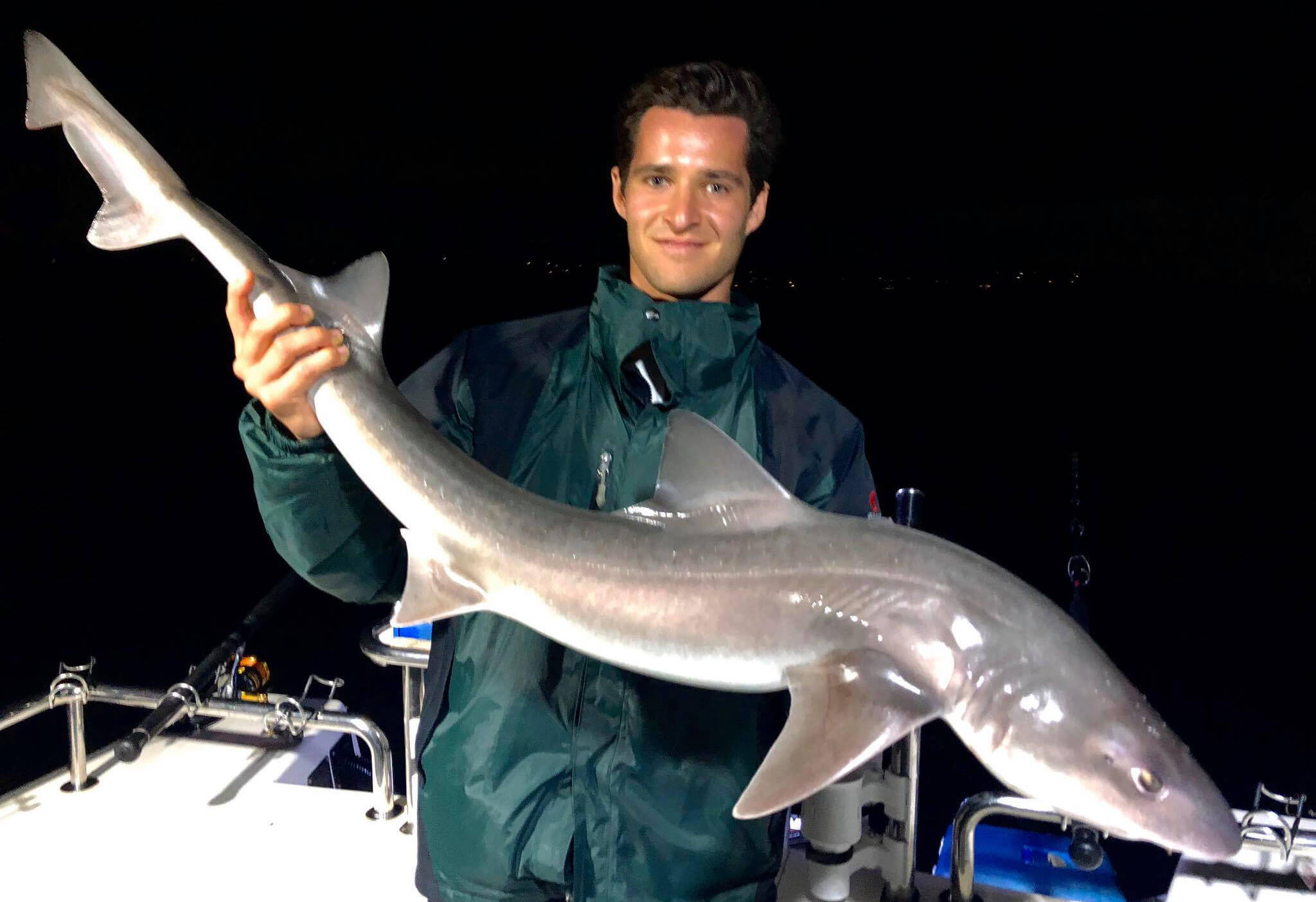 Shaun Furtiere from Think Big Fishing Charters had customers Alfie, Joey, Karl & Ron on board for some epic Western Port gummy action. The guys caught some nice sized gummies to 13kg and a small school shark.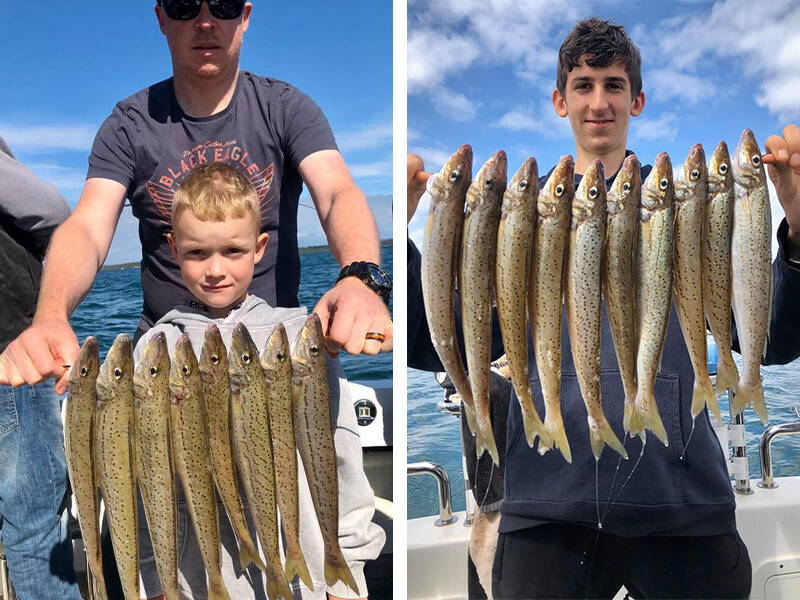 Shaun has also been getting stuck into the Western Port whiting using mussels for bait this past week with a feed for all on board being caught.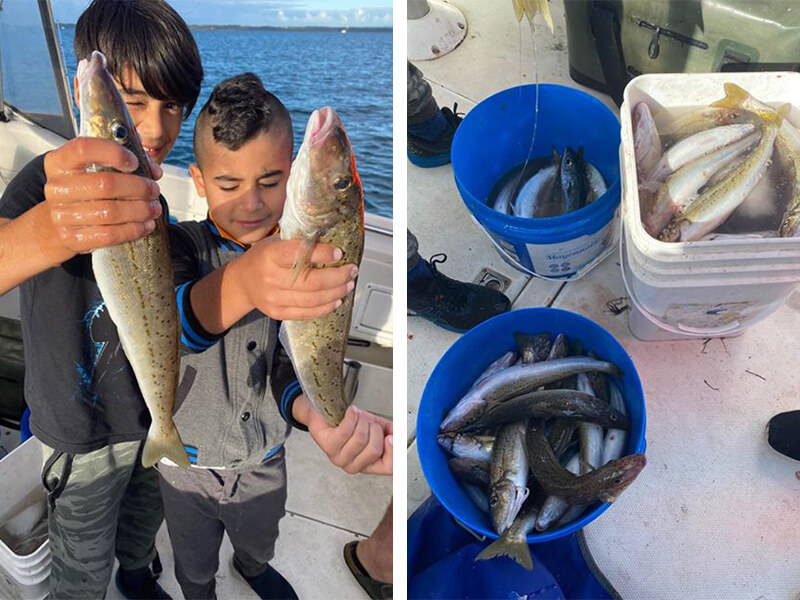 Mark and Levi fished with family at Tankerton and landed some thumper whiting.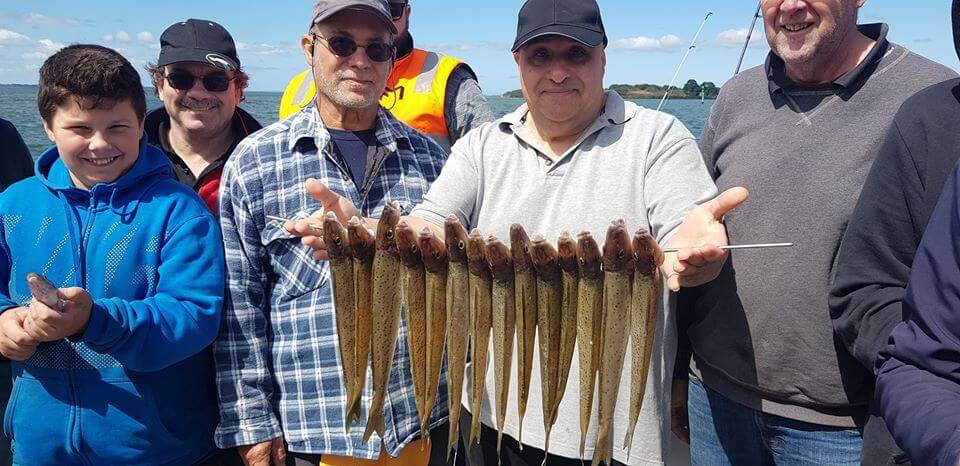 Steve Johnston from Ace Fishing Charters had a fantastic crew on board on Sunday and they managed some nice whiting fishing at Tankerton.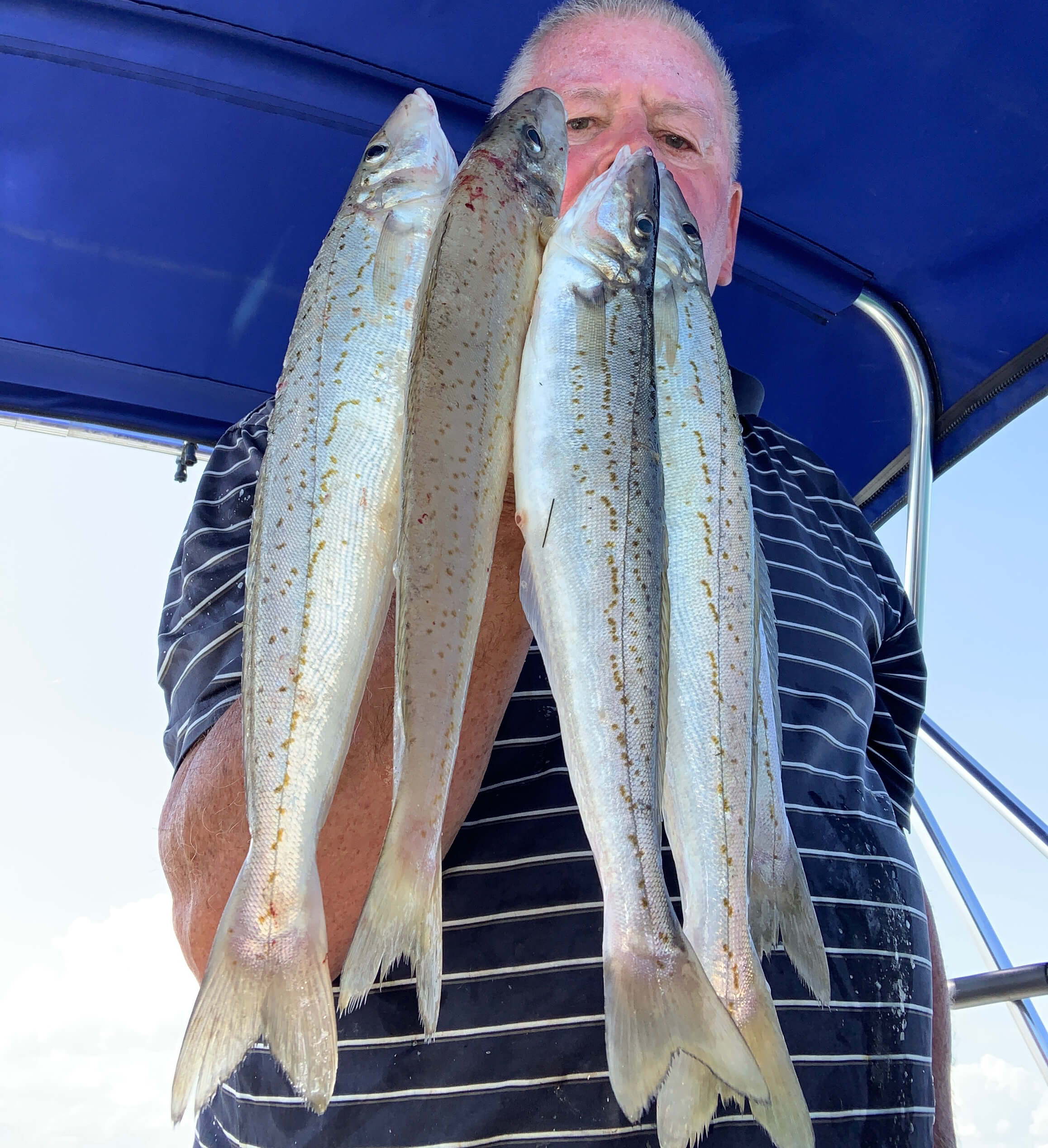 Don Wood fished out from Lysaughts in 12 metres of water and caught some nice whiting.

Chris Philipas fished out from Warneet on Tuesday in 3 metres of water and caught some beautiful whiting to 47cm.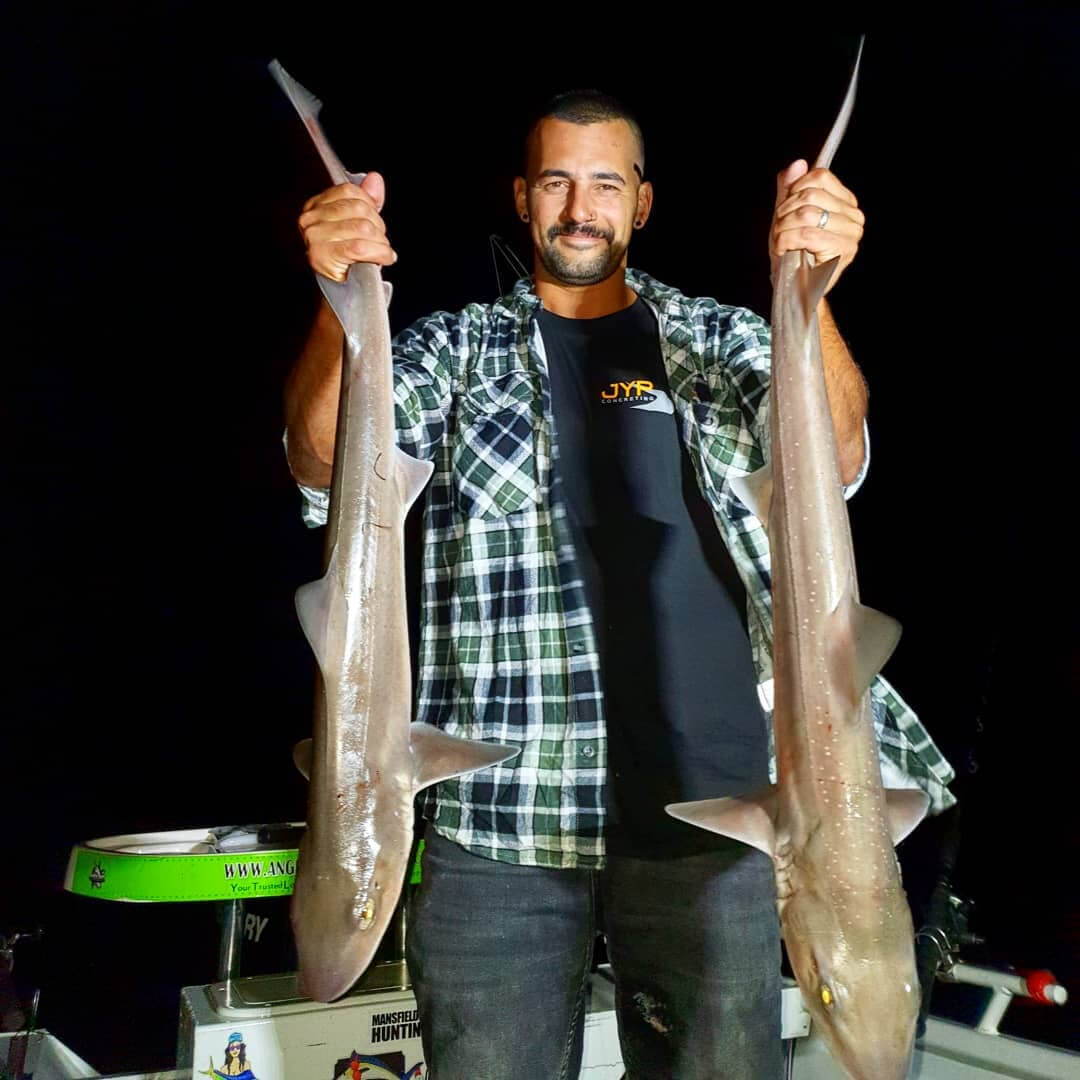 Jovan Pageot fished near Corinella on Saturday night and managed a couple of nice gummies for a feed.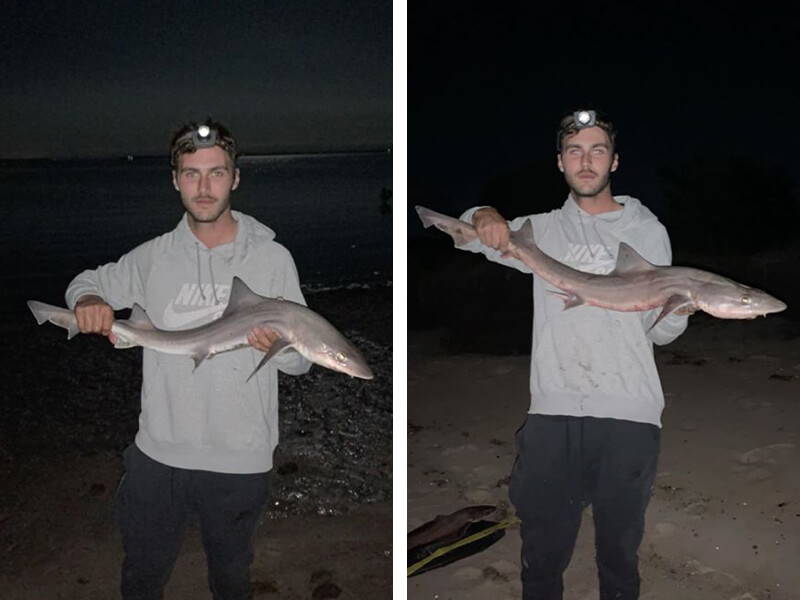 Daniel Thompson fished land based at Queensferry and landed a couple of nice gummies using prawns for bait.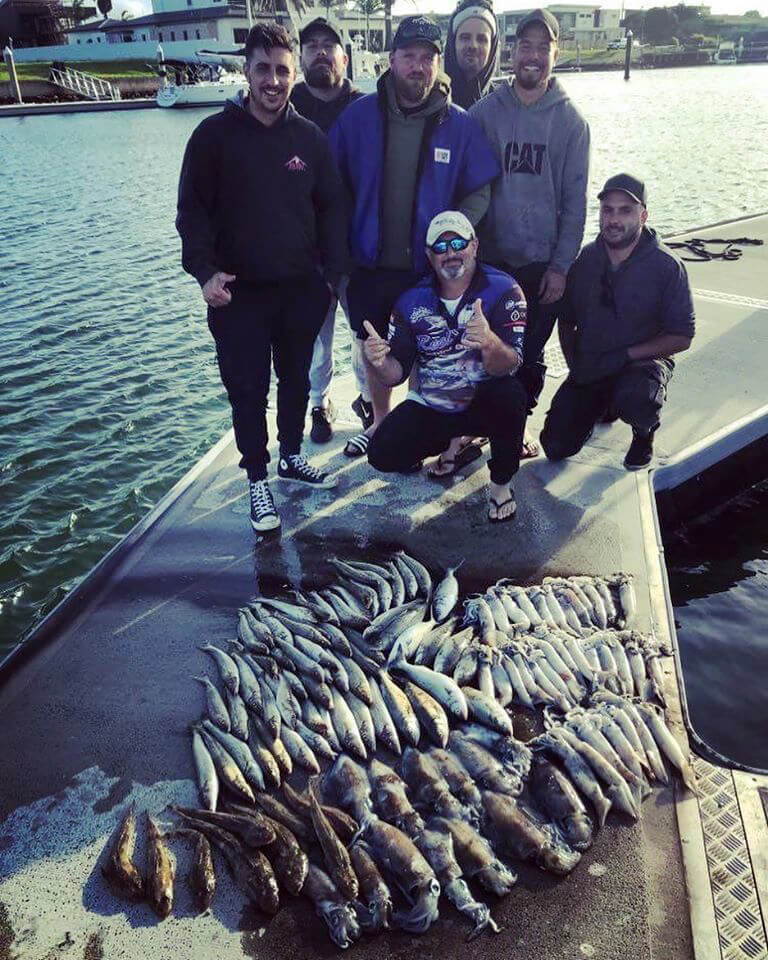 Bruno from Reel Time Fishing Charters headed out on Port Phillip Bay with his customers this week and smashed the whiting as well as some squid, salmon and flathead.
Daniel Jewson landed this cracking mulloway fishing the Patterson River last week.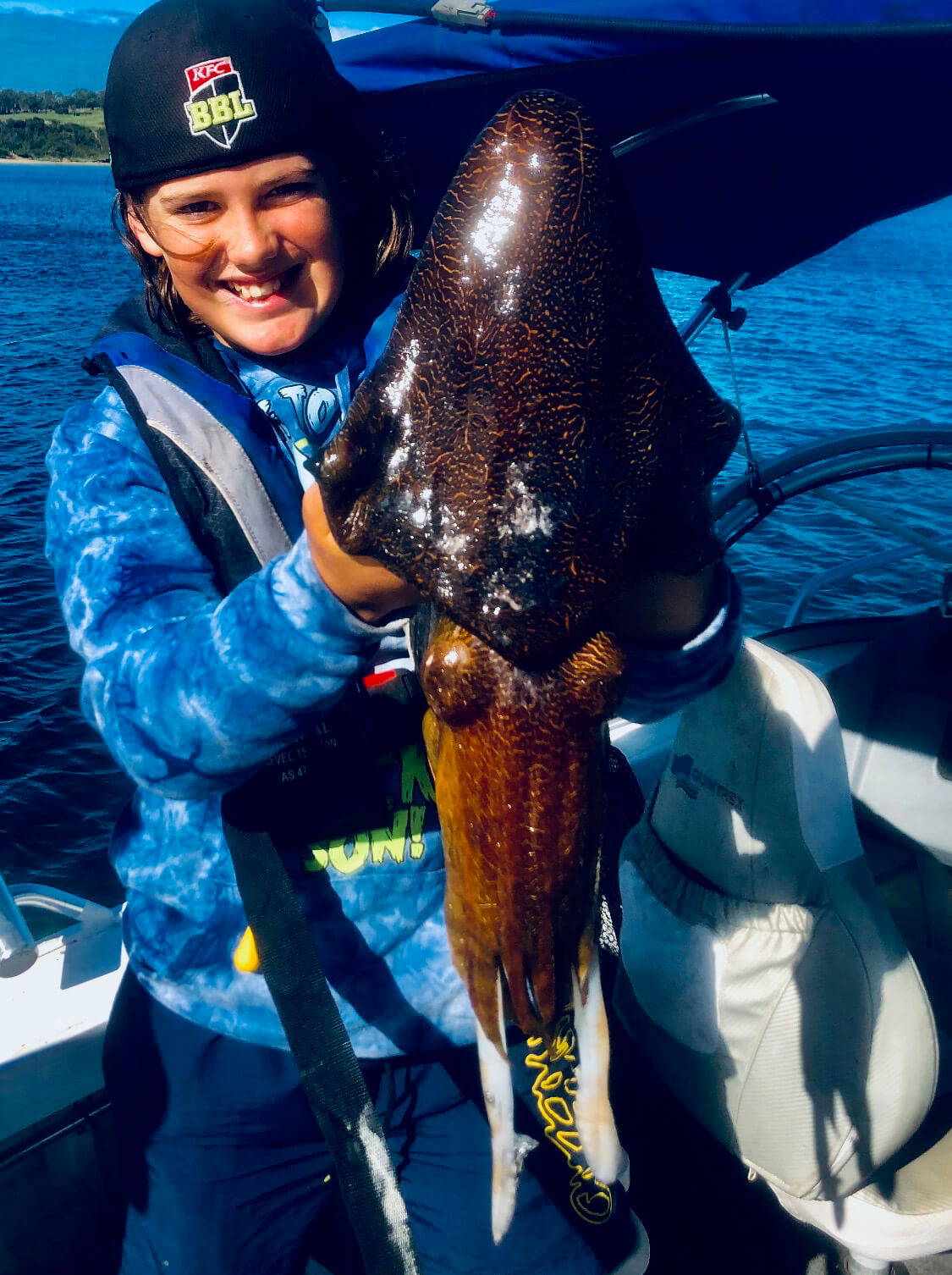 Kade Thornhill caught this monster cuttlefish while fishing out from Mornington on Sunday.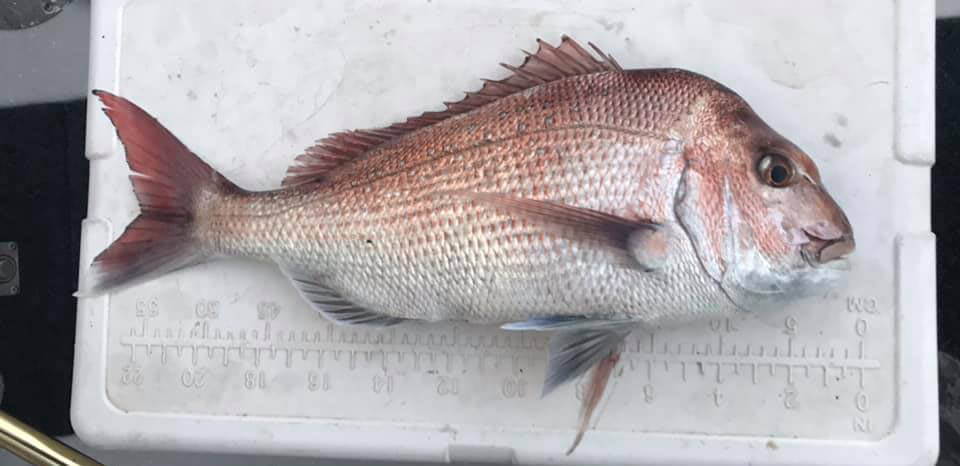 Bill Adamopoulos fished in 21 metres of water out from Mount Martha and managed this nice snapper.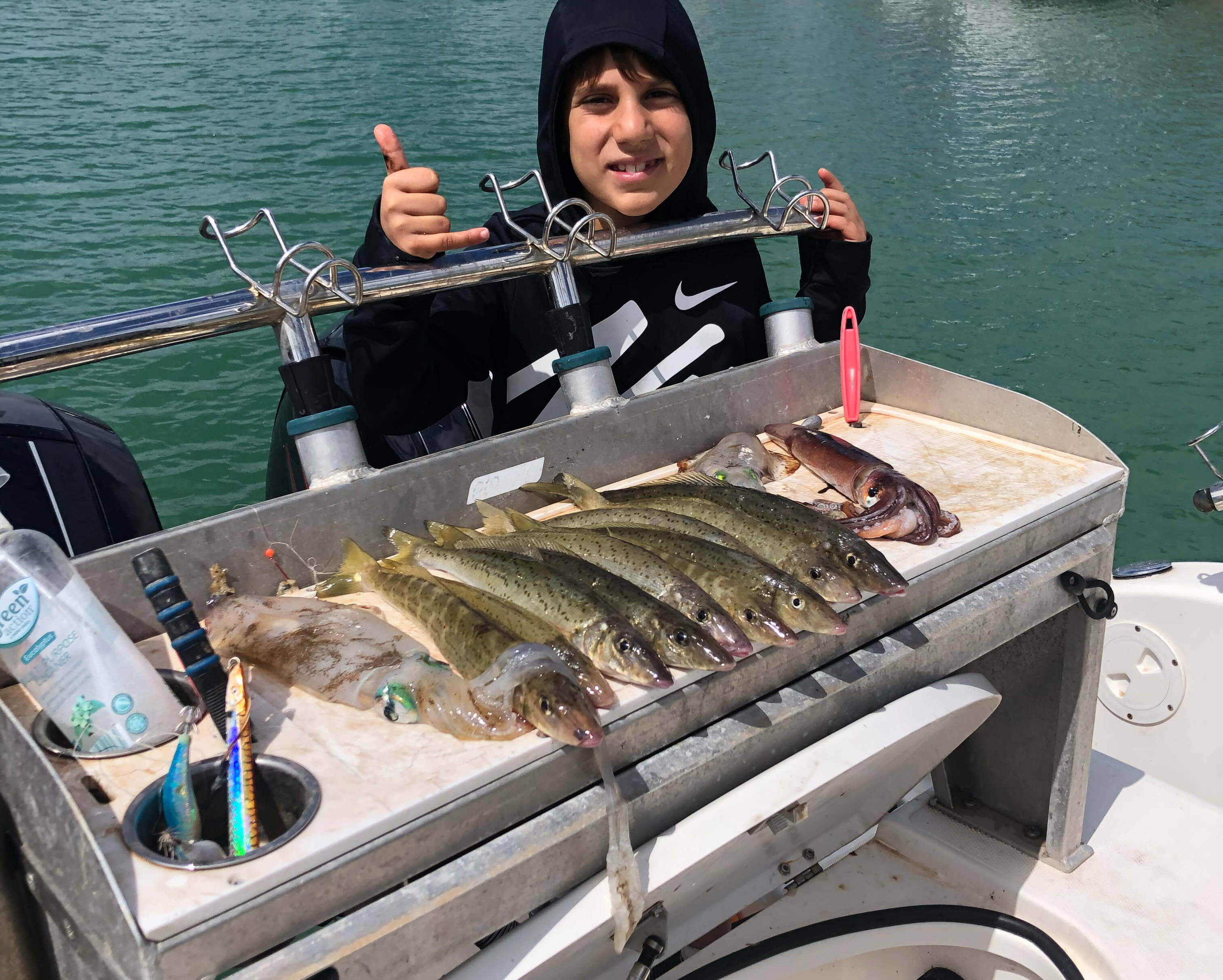 James with a nice catch of whiting while fishing out from Dromana on Monday.
Matt Cini and the crew from Reel Time Fishing Charters got stuck into The Rip kingfish last week with some solid fish coming aboard.

Rob Mizzi from Sharkmen Fishing Charters headed offshore from PPB and found some fantastic tuna for his customers last week.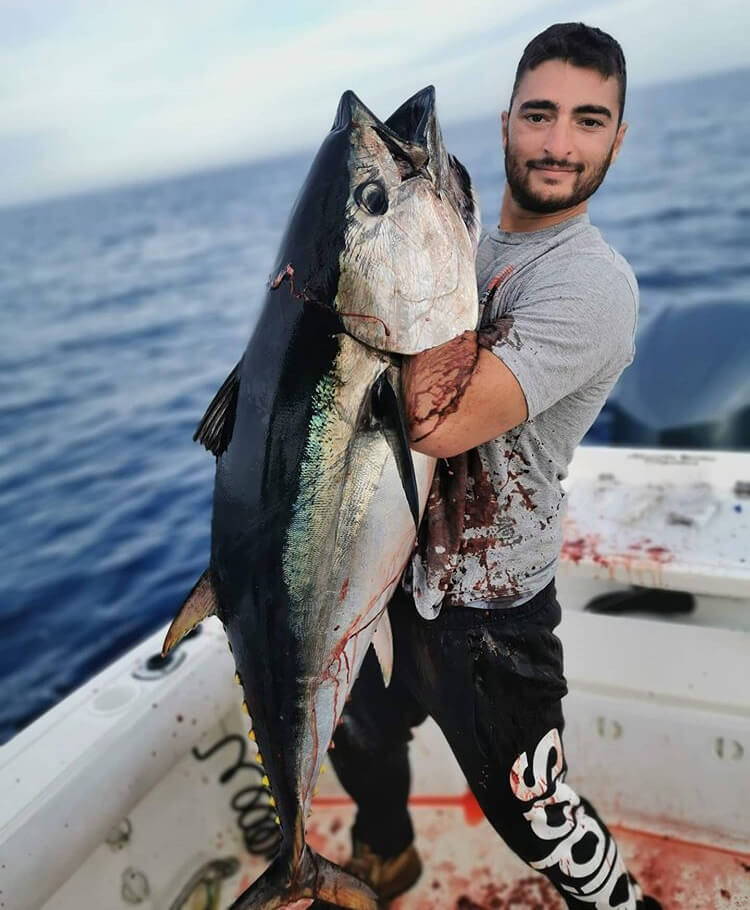 Chris Cassar from Cassar Fishing Guides got on to a cracking mini-barrel tuna on Thursday morning offshore from Port Phillip Bay.
Looks like there is still some good tuna fishing out there at the moment so if you still haven't caught a local tuna yet don't give up. Teasers are a must and skirts have been the number one fish producing lure so be sure to pop in stores and have a chat with our team.
John fished out from St Leonards out deep and caught this ripper snapper.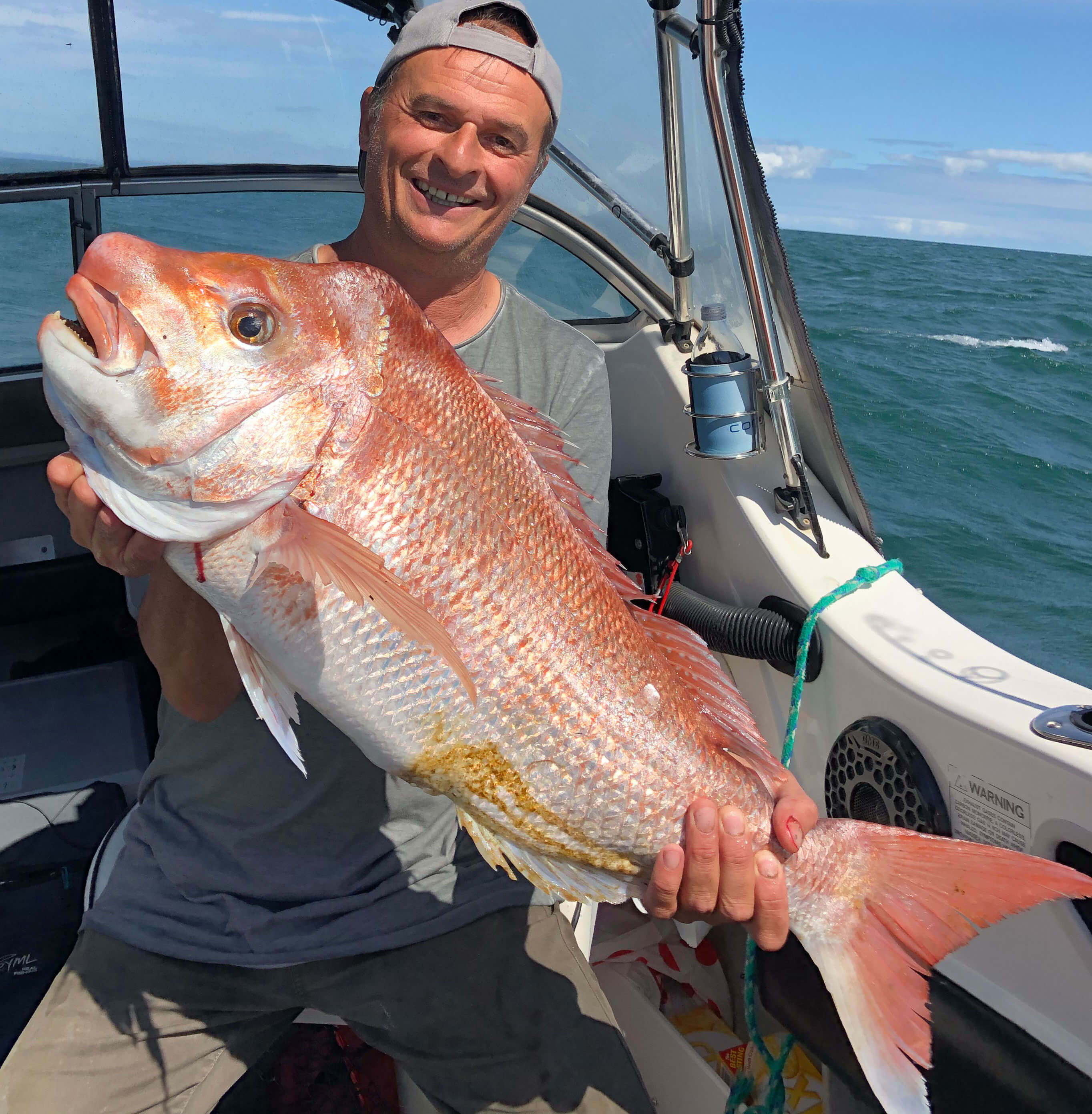 Tibby Flora with a cracking snapper caught in 21 metres of water out from Indented Head. The snapper took half a fresh slimey and weighed 6.2kg cleaned.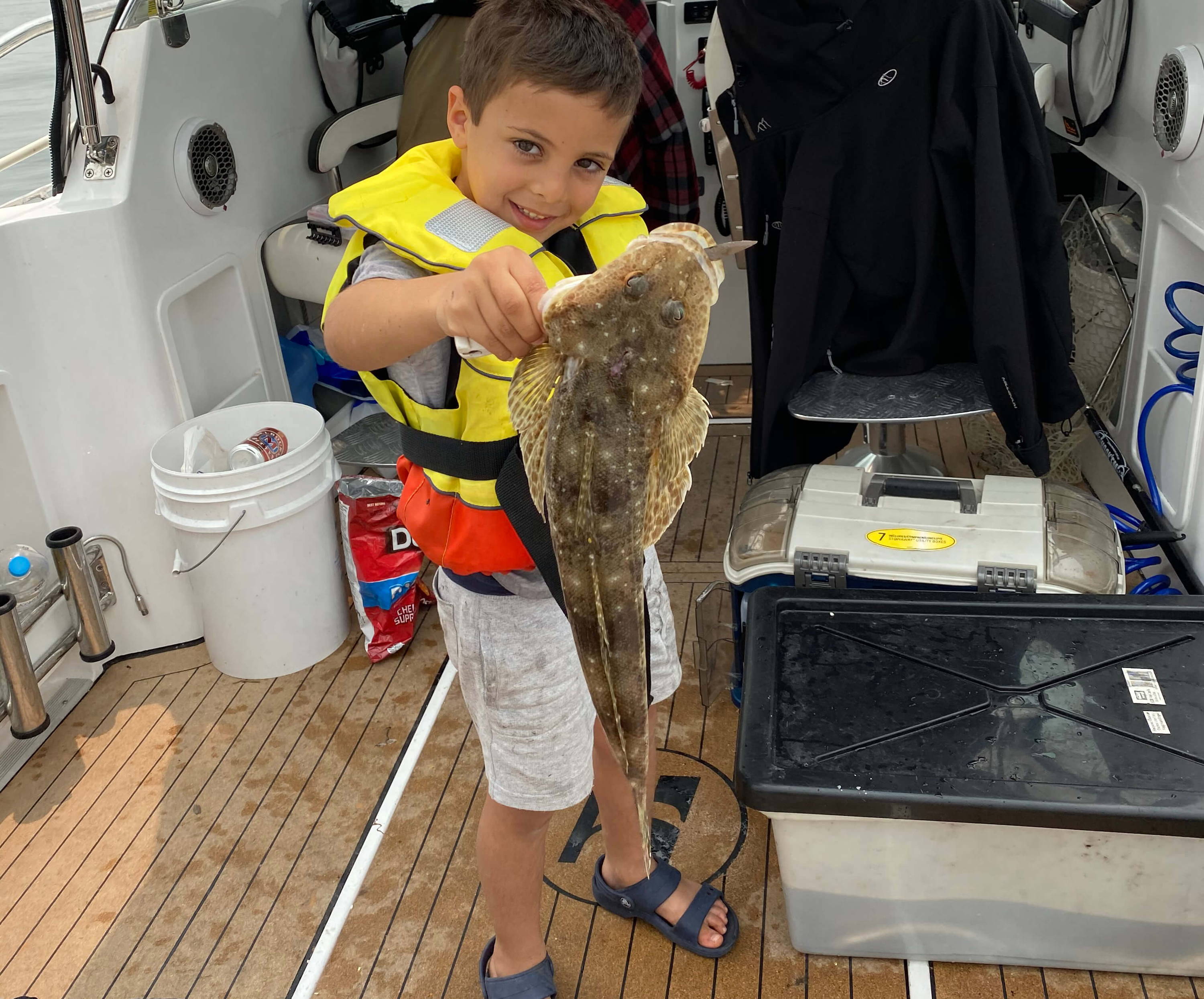 George Kyriacou caught a nice flathead using cuttlefish for bait fishing out from Portarlington.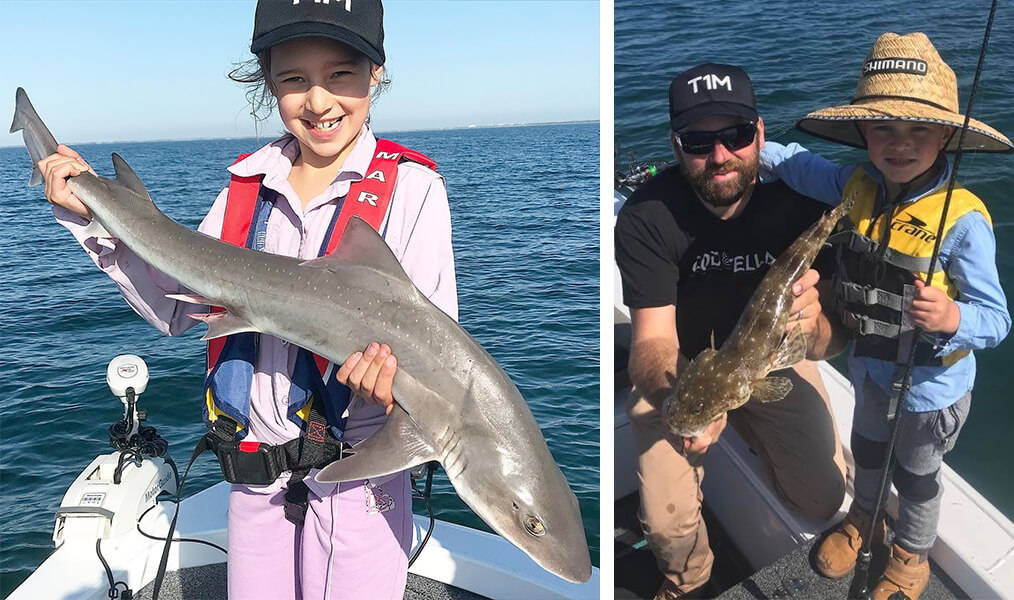 Vera Cummins and her brother Archer fished with dad near Avalon over the weekend; Vera caught her PB gummy at 106cm and Archer caught a beautiful flathead on a soft plastic.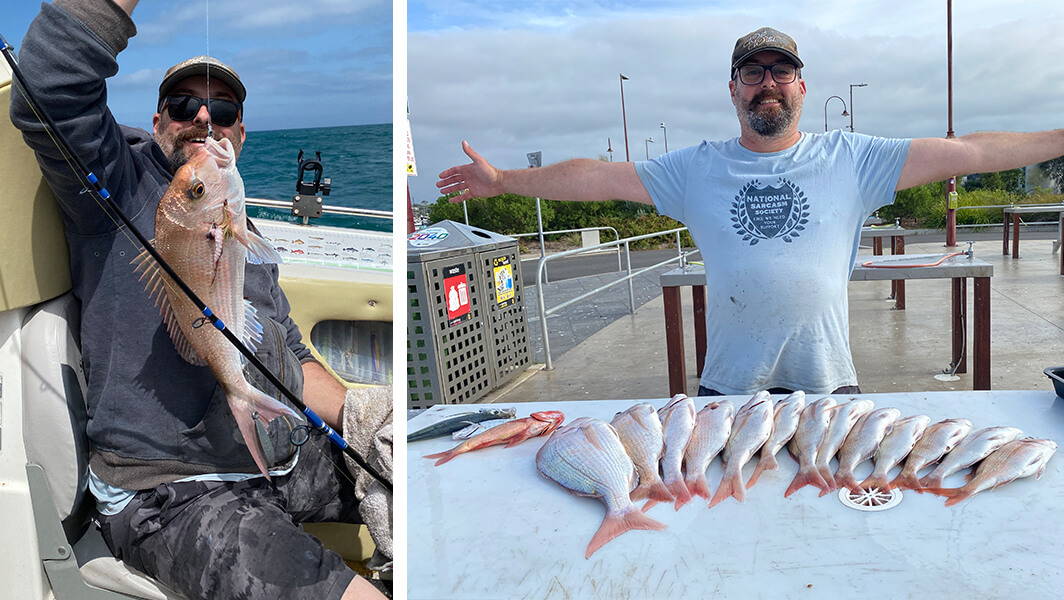 Chris Scott fished out from Portland and caught some nice snapper last week.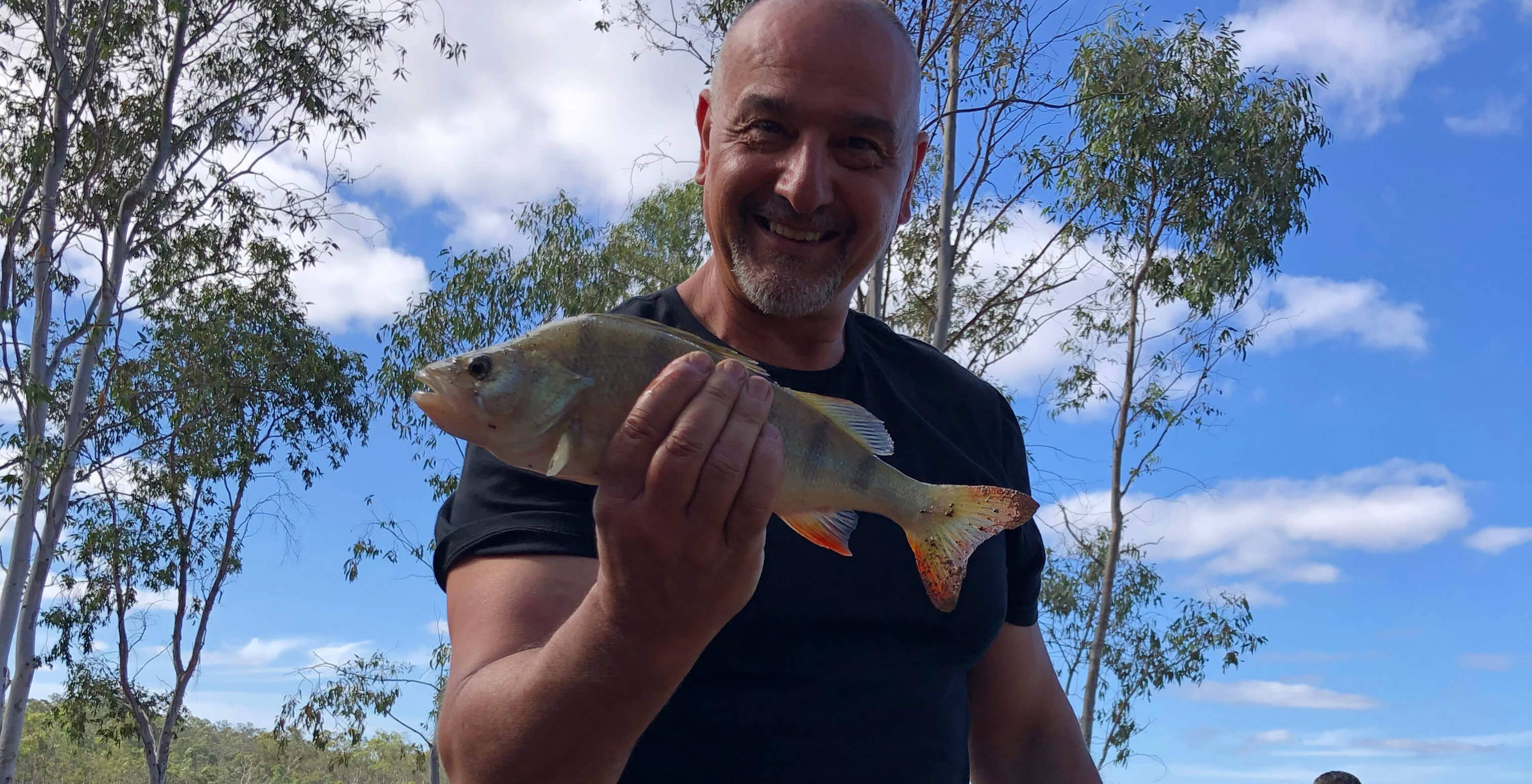 Carmelo Falzone with a nice redfin caught fishing at Rocklands Reservoir.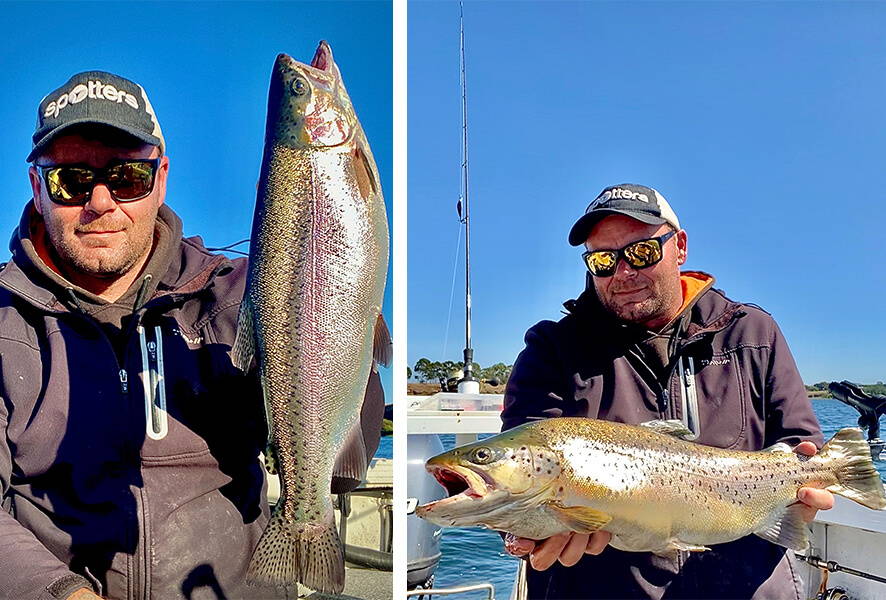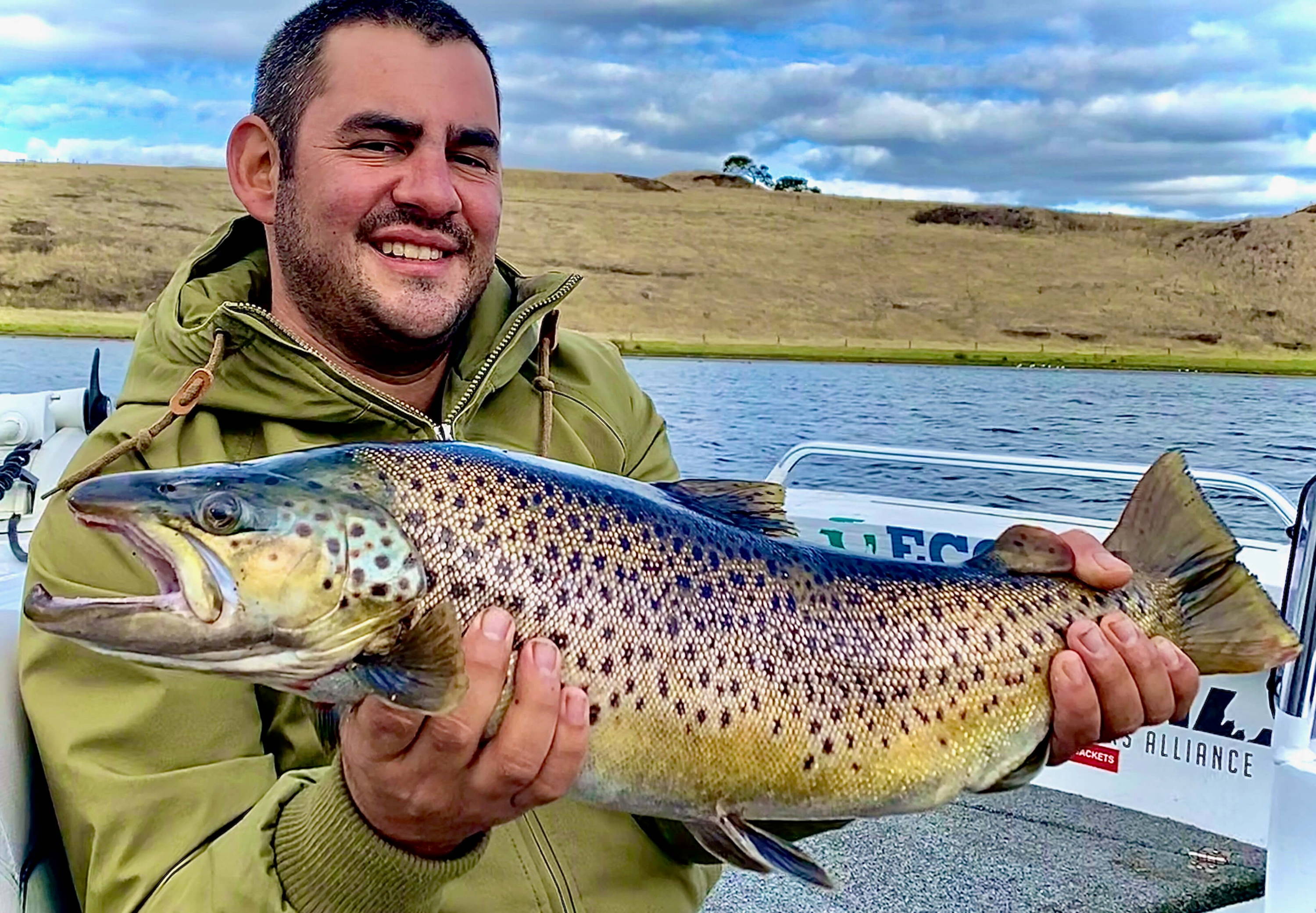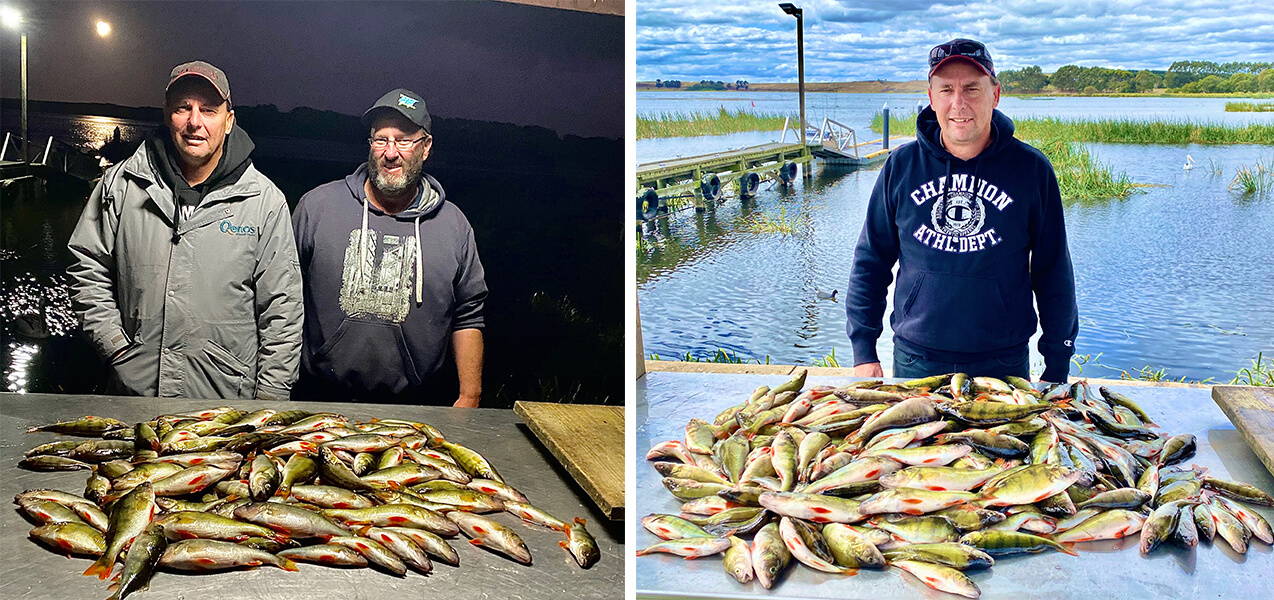 Mick from Victorian Inland Charters reports in from Lake Purrumbete where the fishing has been fantastic. Mick reports some incredible trout up to 7.2lb as well as endless bags of tasty redfin.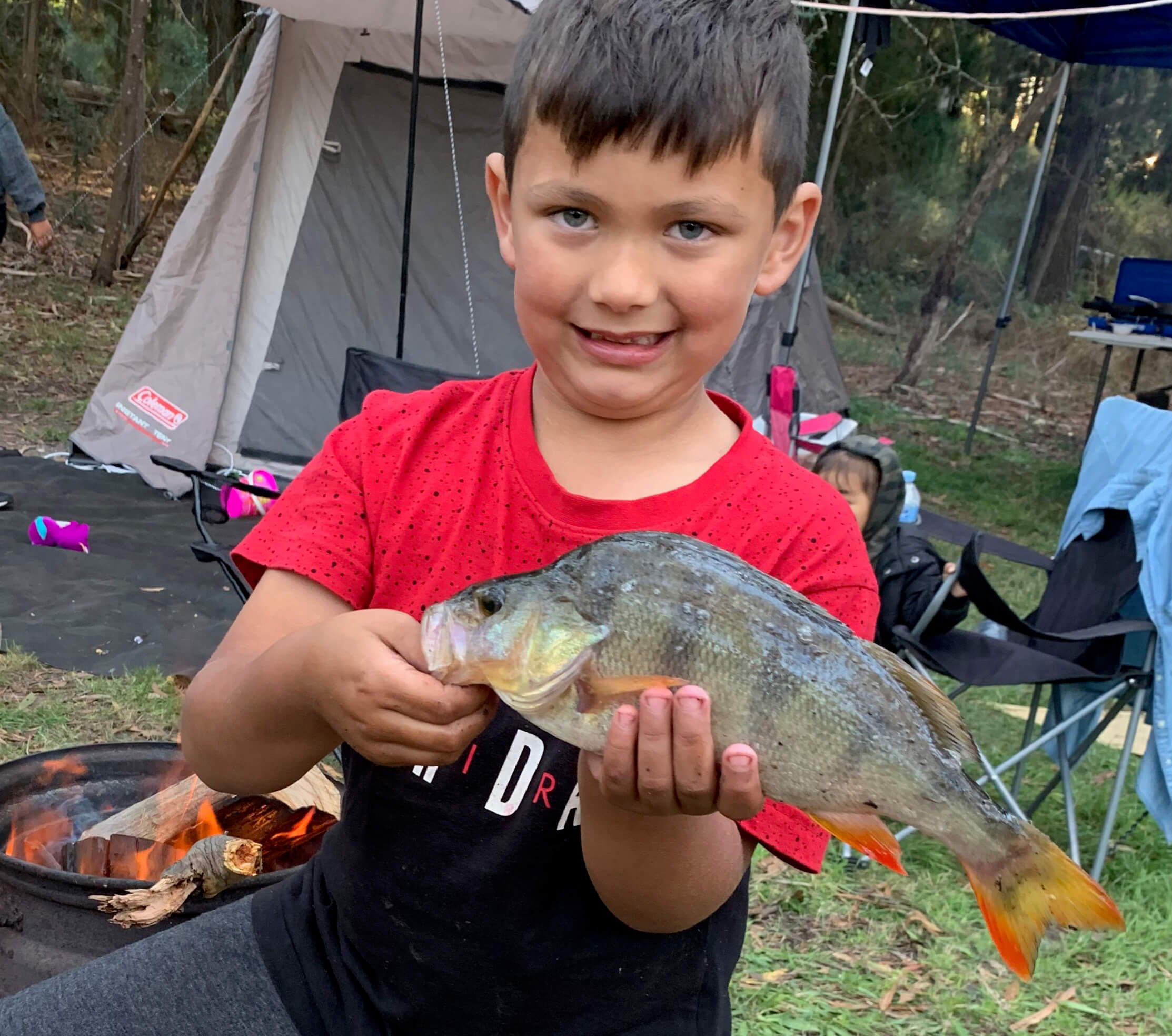 Jordan with a nice redfin caught fishing Lake Jubilee in Daylesford while trolling lures from the kayak.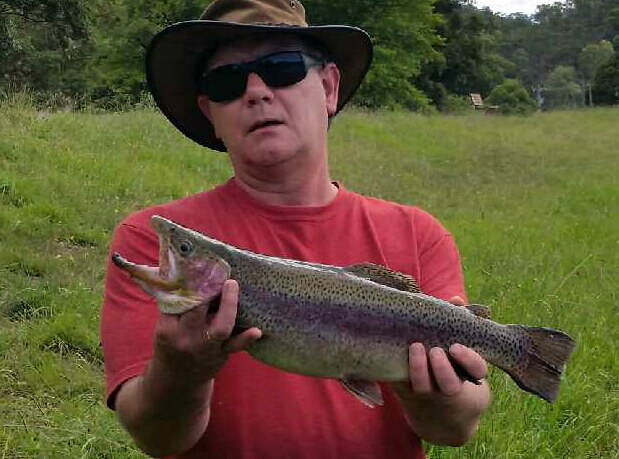 Aaron Bickers fished Eildon Pondage and landed this ripper rainbow trout.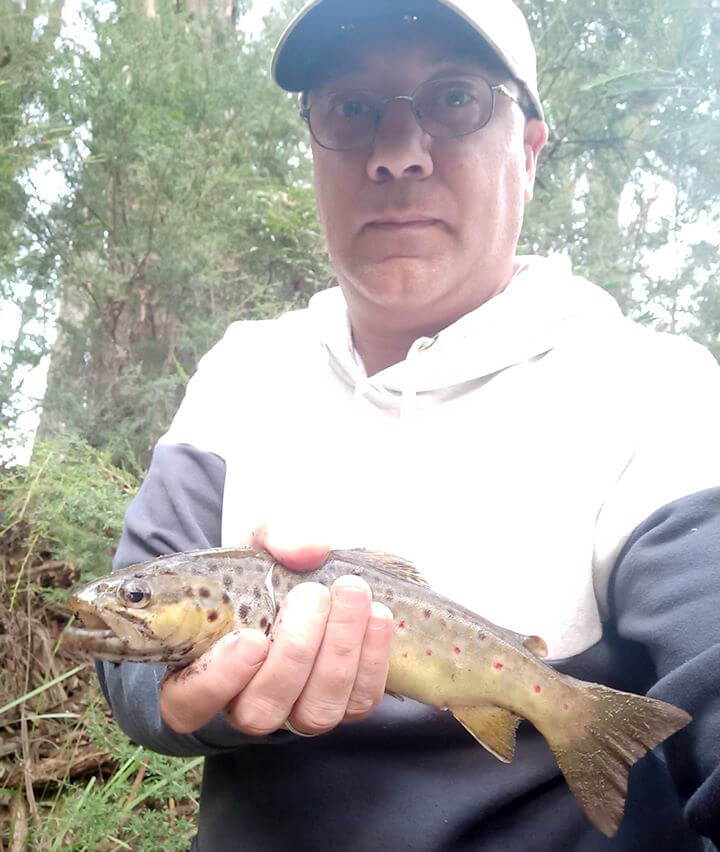 Chris Doran caught a nice brown trout fishing the Yarra river near Warburton using worms for bait.
Andrew Ketelaar fished the Latrobe River and landed a beautiful brown trout on a Rapala lure.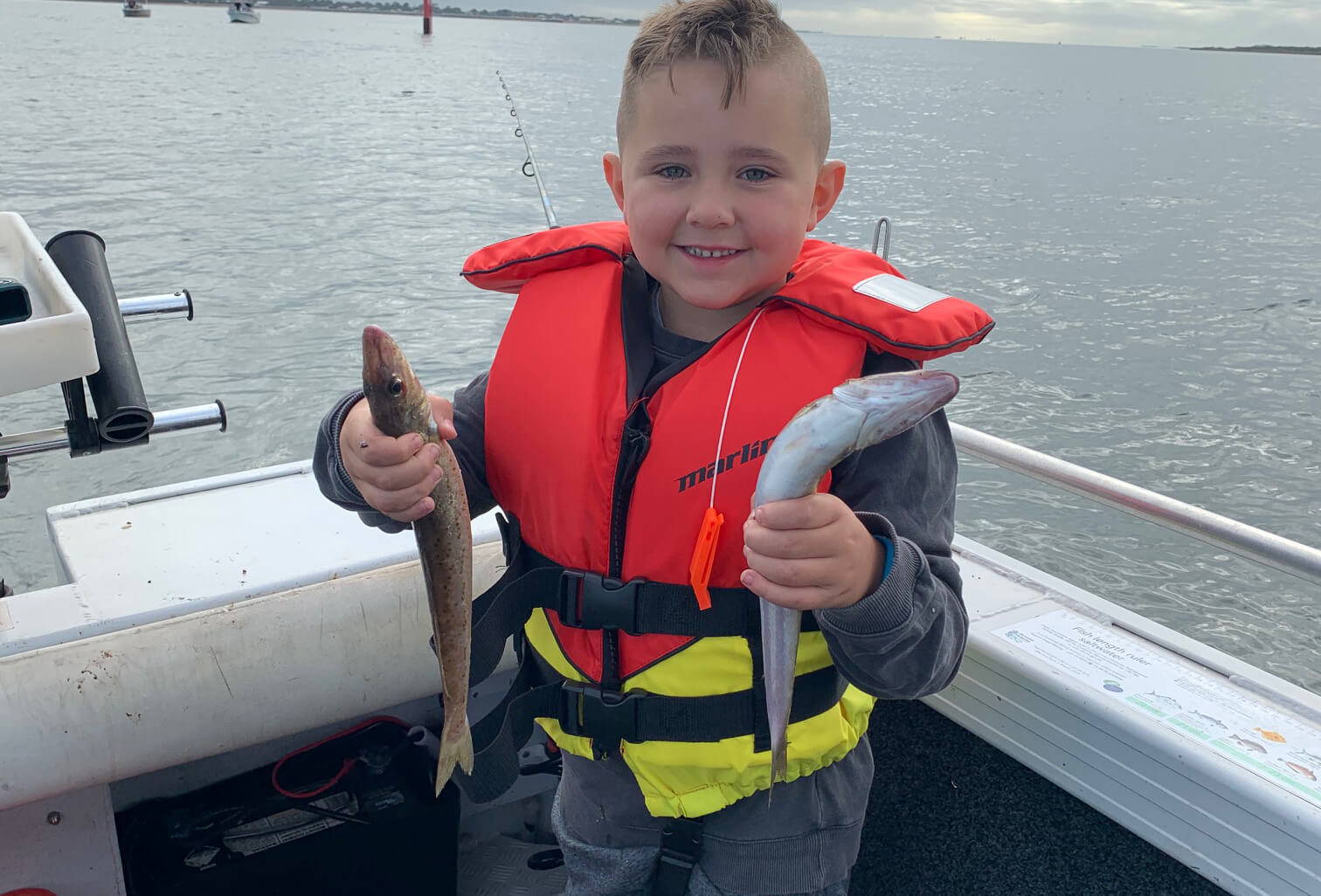 Mason Grant with a couple of his best whiting from a bag out session fishing Port Welshpool with his dad and pop.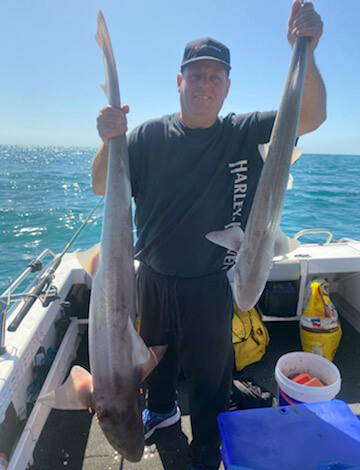 Cam fished out from 90 Mile Beach and caught some nice gummies.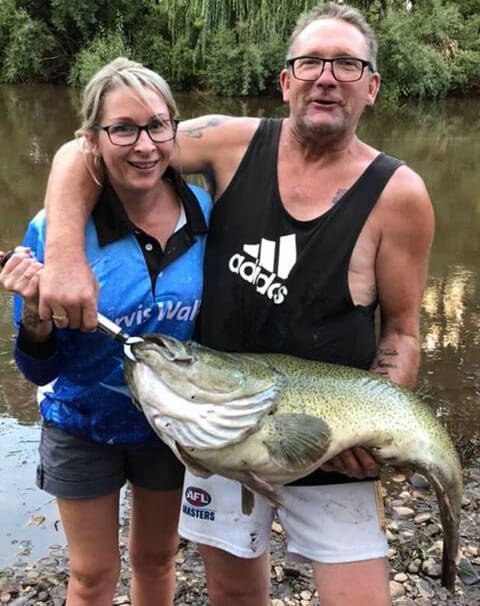 Sharna caught this cracker Murray cod fishing the Ovens River last week.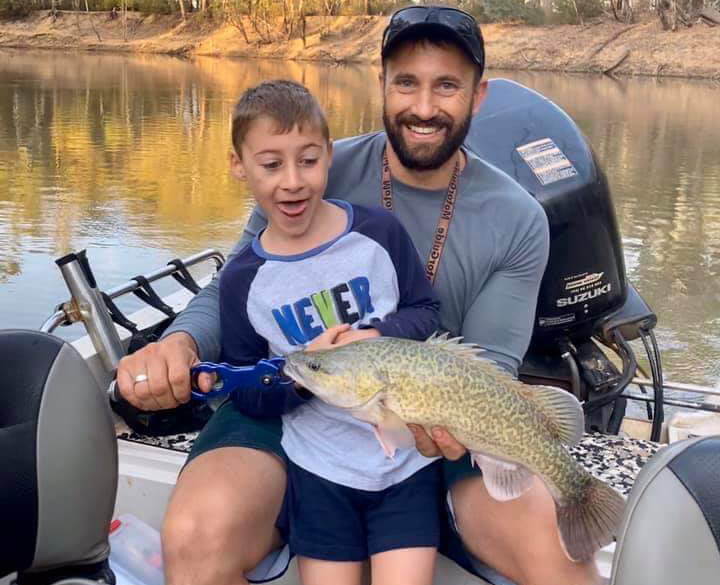 Jack with his first ever Murray cod caught on the Goulburn river near Echuca.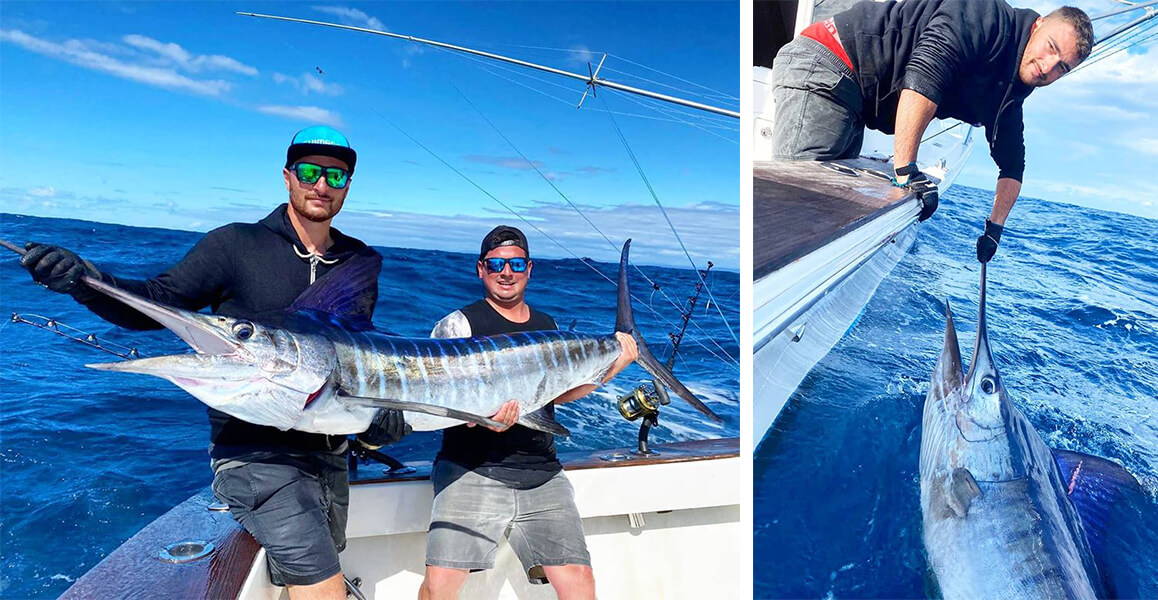 Chris Cassar from Cassar Fishing Guides headed to Bermagui and managed to tag and release a couple of beautiful striped marlin.
IFISH WITH TACKLE WORLD SUMMER SERIES
TALKING FISHING - C31 - TUESDAYS at 8.30pm
Catch "Talking Fishing" on Melbourne's C31 TV (CH44) at 8.30pm each Tuesday night. Staff members David Kramer and Adam Ring together with Steve "Trelly" Threlfull host Australia's only "Live to Air" fishing television program at this prime time-slot. Put Tuesday night's at 8.30 away in your weekly diary of TV shows to watch!
A flock of crows is known as a murder.

Good Luck with your fishing and stay safe on the water,

The TEAM at Tackle World Cranbourne & Mornington