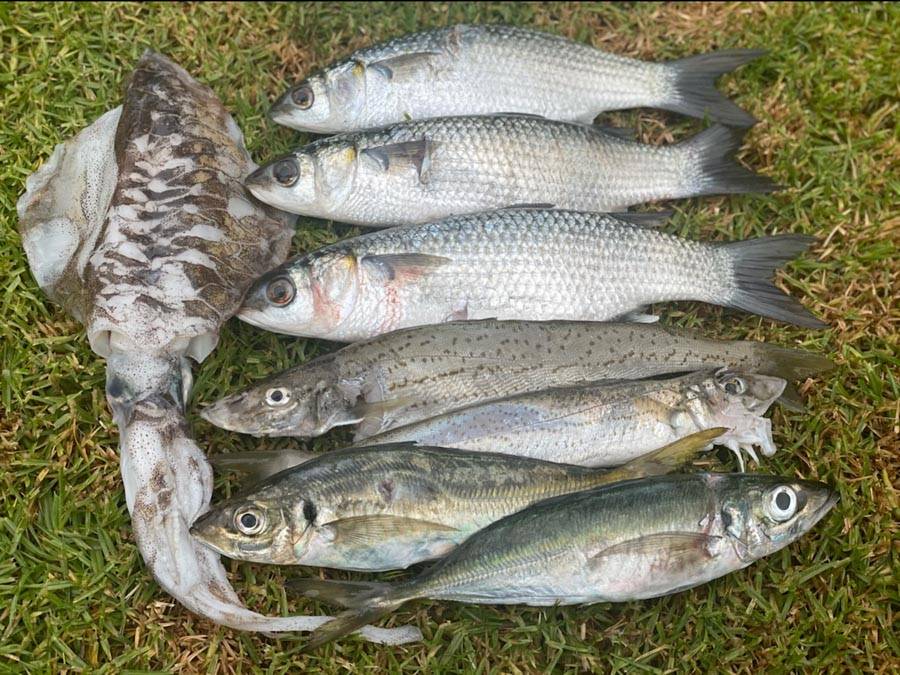 Paul and Jet Worsteling and IFISH producer Tom Hughes headed out for a night spearfishing off Mount Martha on Sunday evening. It was fascinating to see the amazing sea life after dark. They encountered good numbers of King George whiting, leather jackets, yakkas, calamari, bearded goatfish and yellow eye mullet. They also saw a number of sea horses that were dancing around in the tidal surge.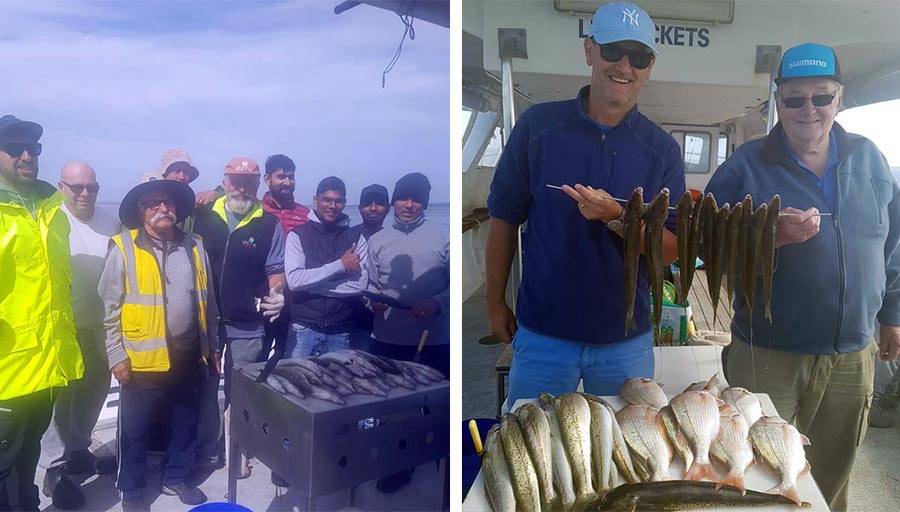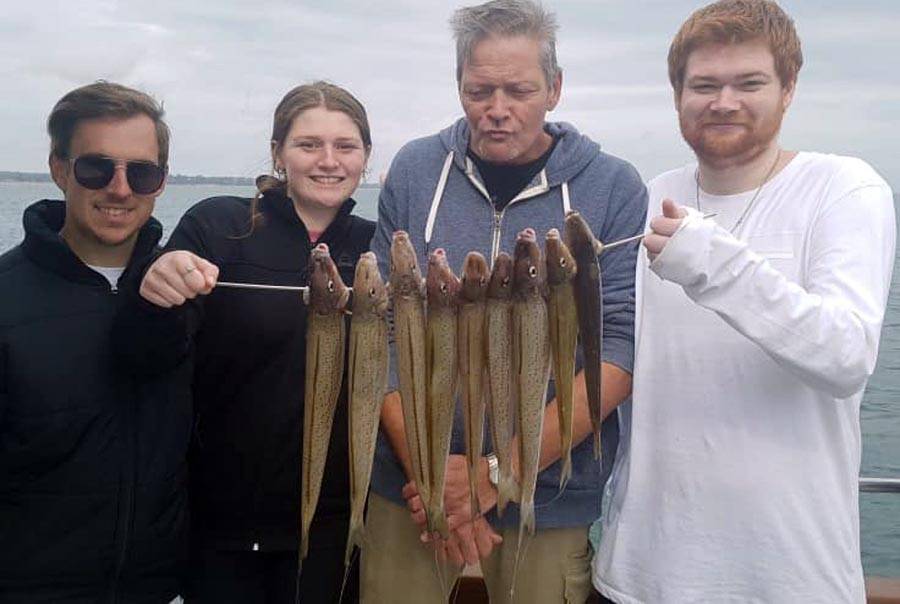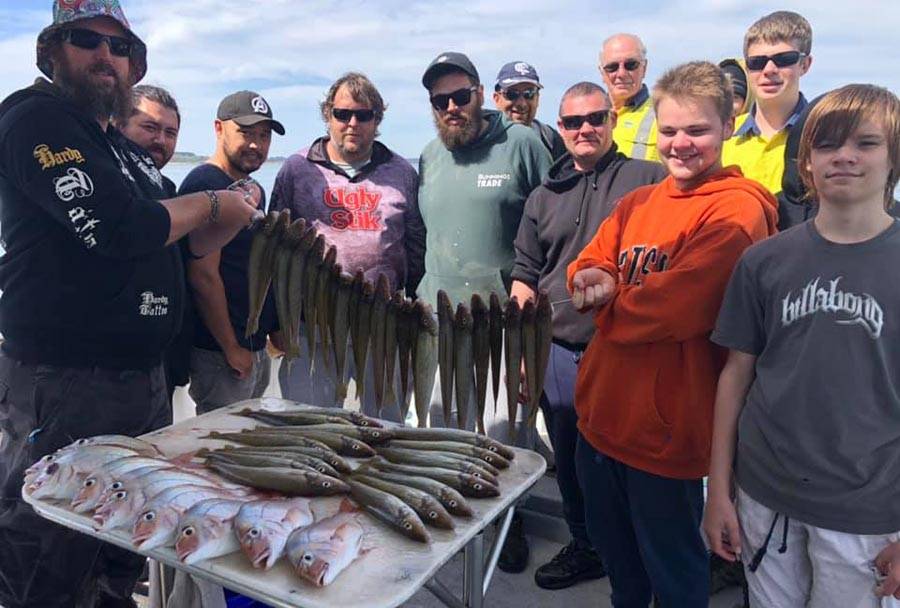 Steve Johnston from Ace Fishing Charters helped his customers get stuck into some fantastic whiting fishing on Western Port this past week.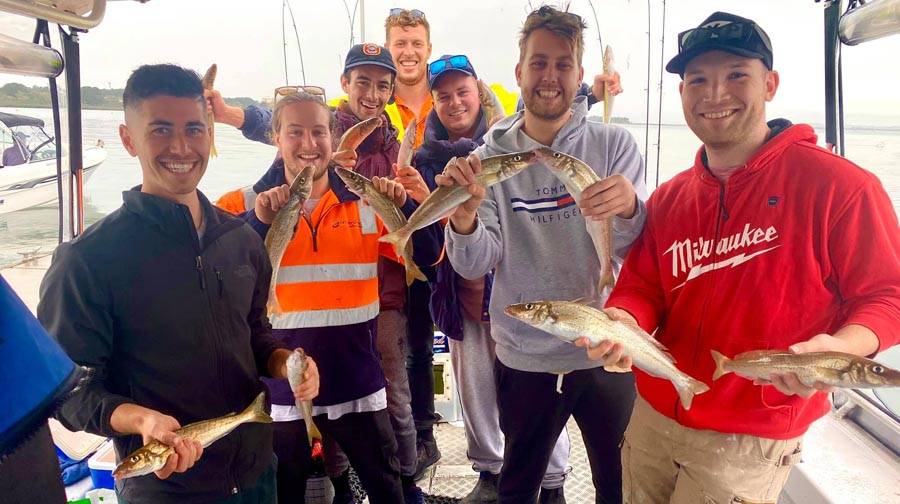 Jayson Turner from Pro Red Fishing Charters had Charlie and the lads on board for a ripper session on the Western Port whiting over the weekend.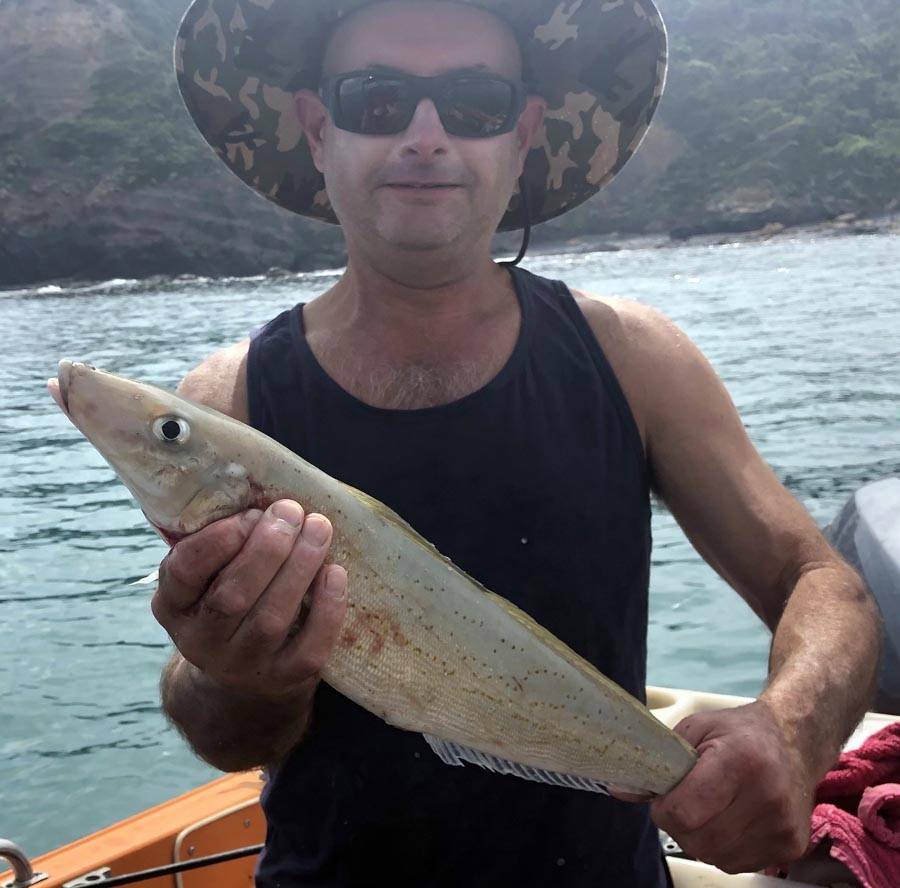 Steve (Fuzz) Ferlazzo caught this massive whiting fishing off Flinders that weighed 1.295kg.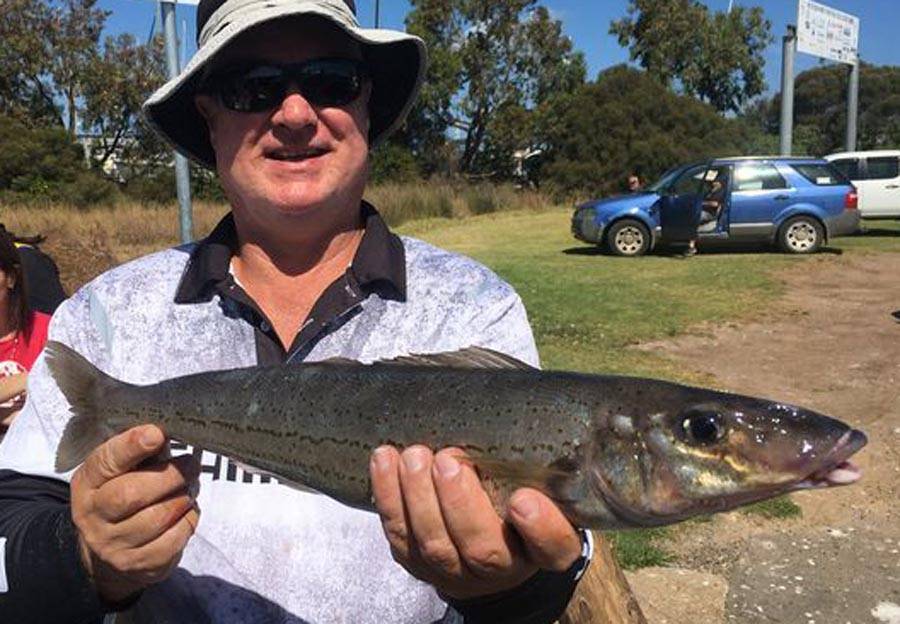 Mark Dayment caught a cracking 1.164kg whiting fishing wide off Balnarring on the weekend.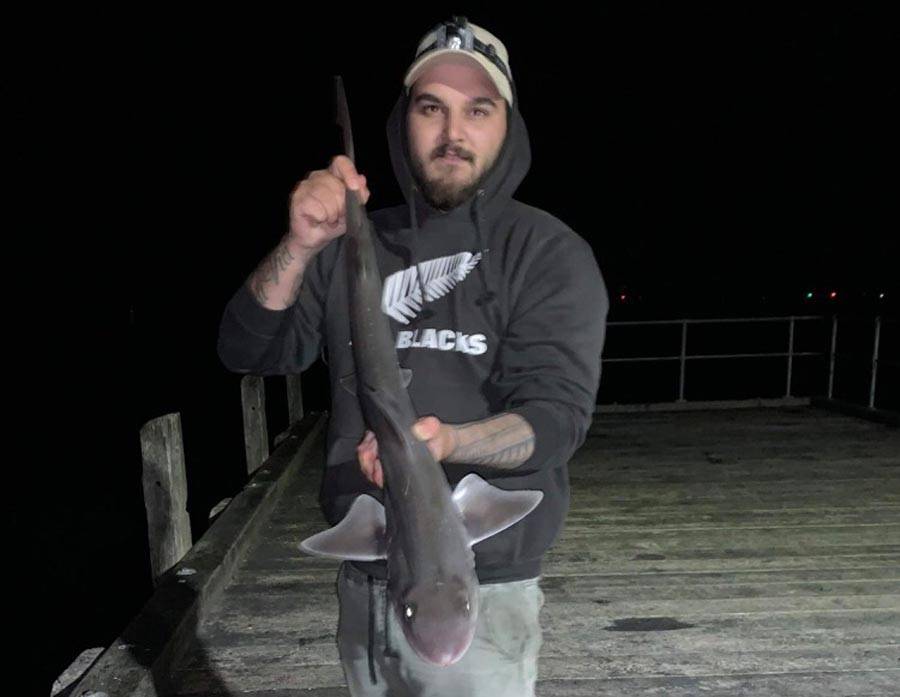 Cam caught his first land based gummy fishing at Stony Point Pier using squid for bait.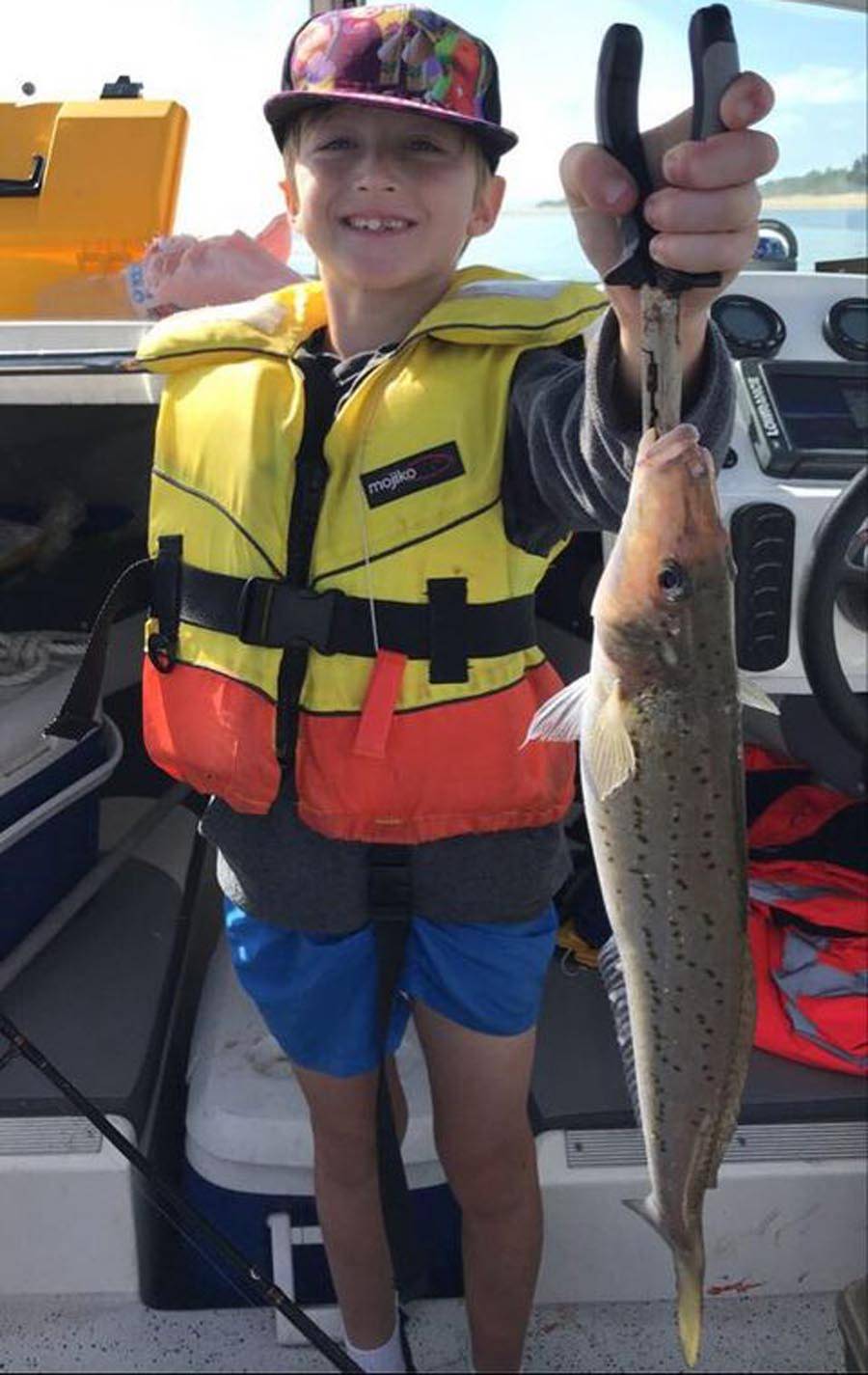 8 year old James with a thumper 45cm whiting caught fishing out from Rhyll.

Don Wood caught some top quality whiting fishing Middle Spit and Tyabb Bank.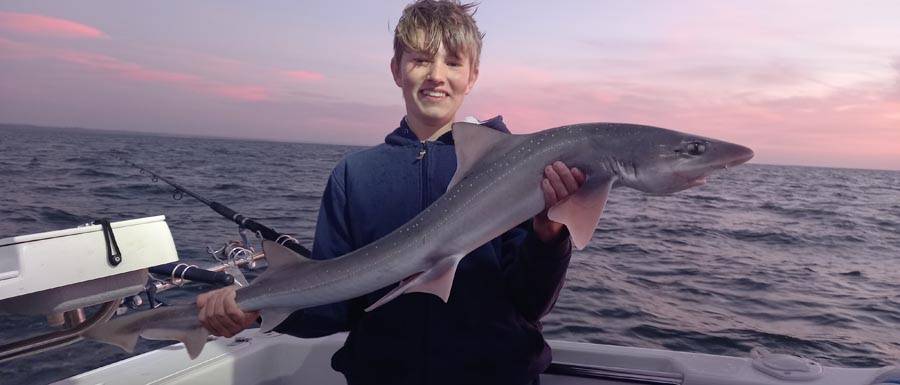 Caleb Clayton (13) caught this nice 6kg gummy shark fishing Tyabb Bank in 18 metres of water.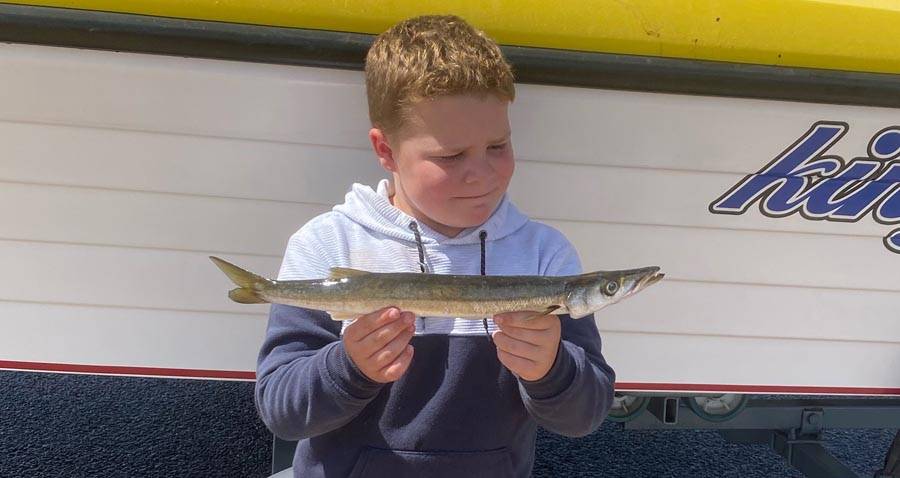 Max caught this nice 52cm shortfin pike fishing out from Tooradin on the weekend.

4yo Oliver showed his Pa how it's done with this nice gummy caught off Corinella on Sunday.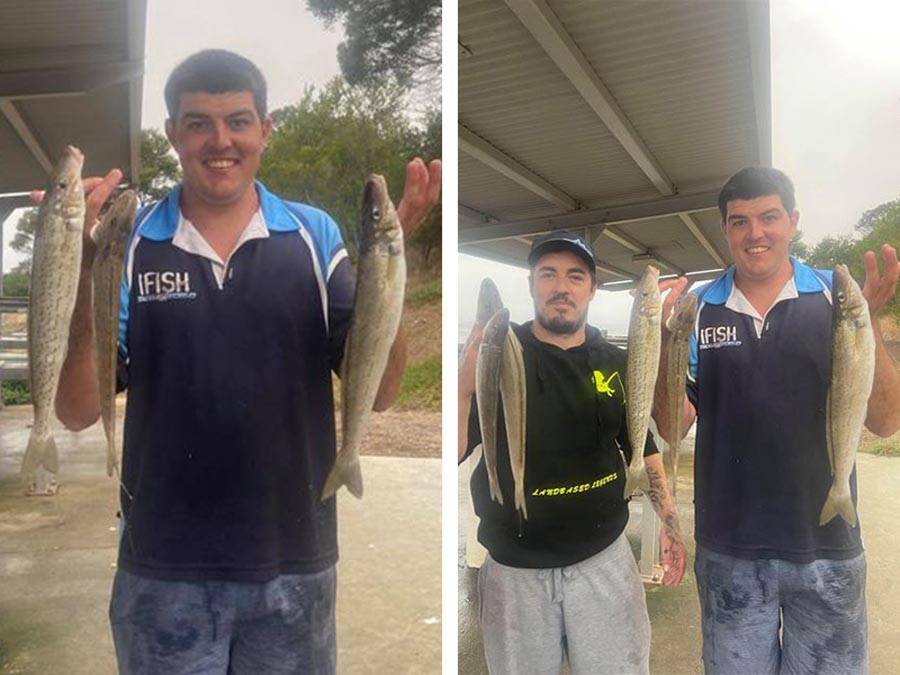 Damien Hansch and Brad Lewis caught some ripper whiting off Corinella with 2 of them weighing over 1kg.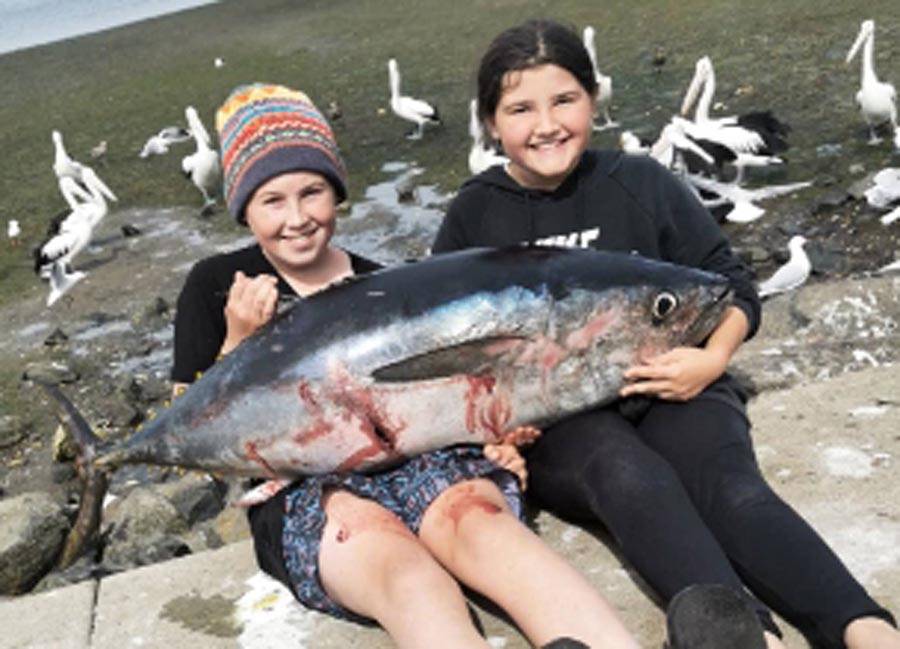 Billy and Rea caught a fantastic tuna fishing off Phillip Island using a purple skirted lure.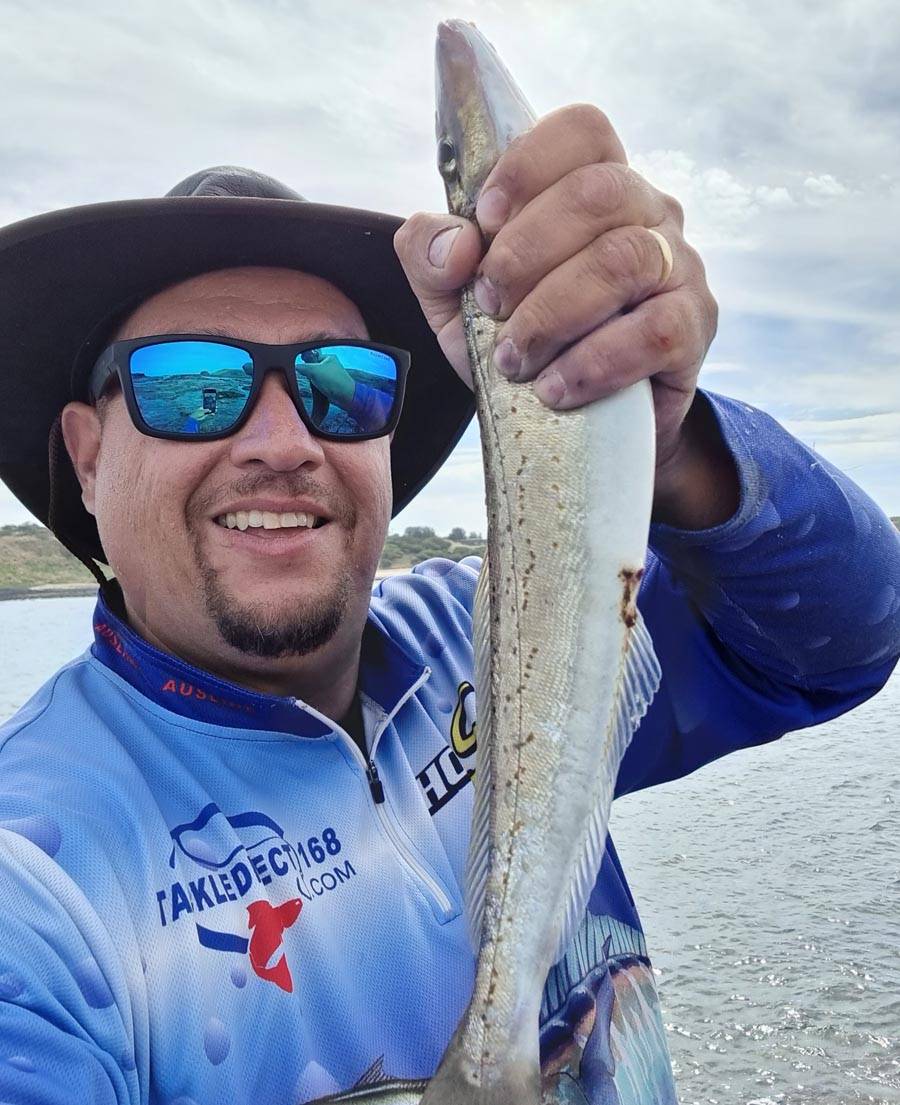 Fabrice Dupre caught this nice 43cm whiting fishing off the rocks at Phillip Island.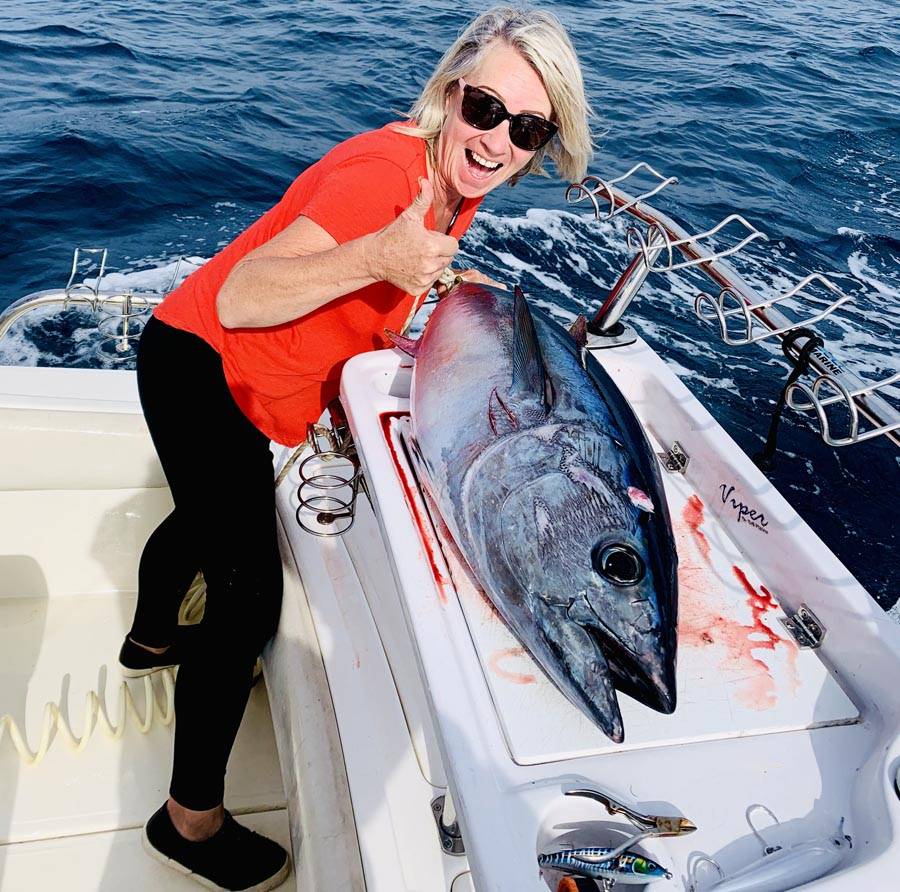 Lou Cooney caught her first ever tuna while fishing out from Pyramid Rock in 40 metres, well done Lou!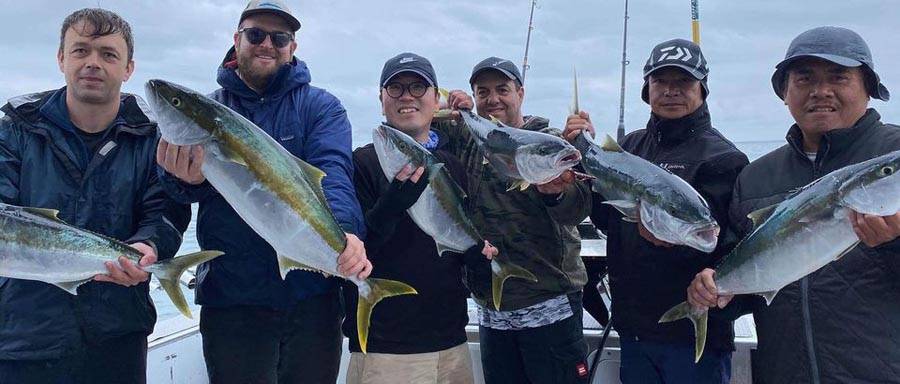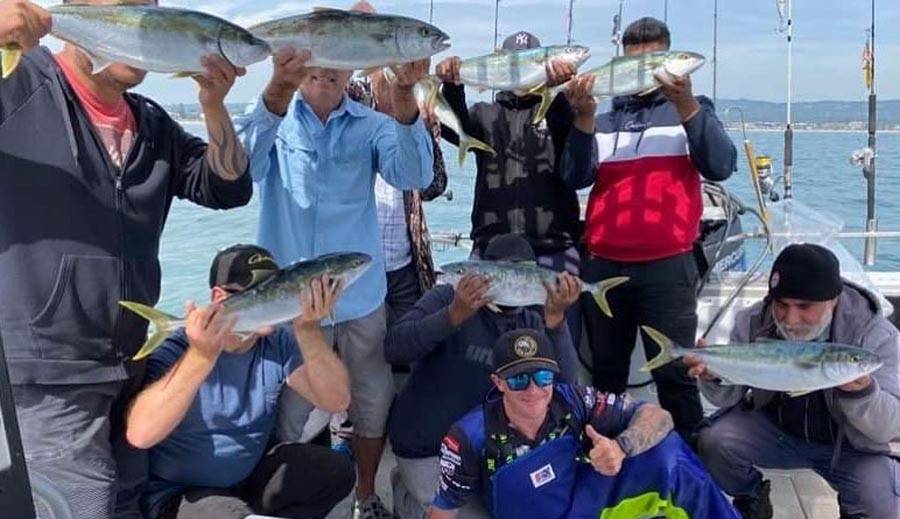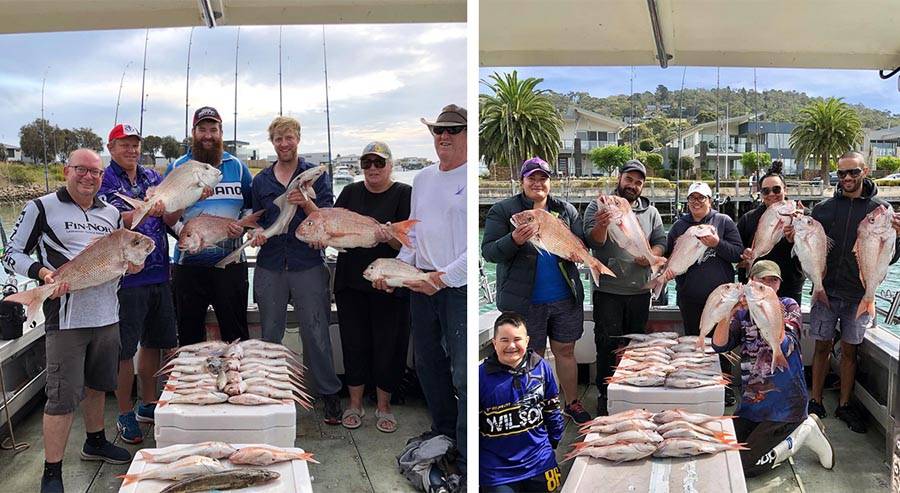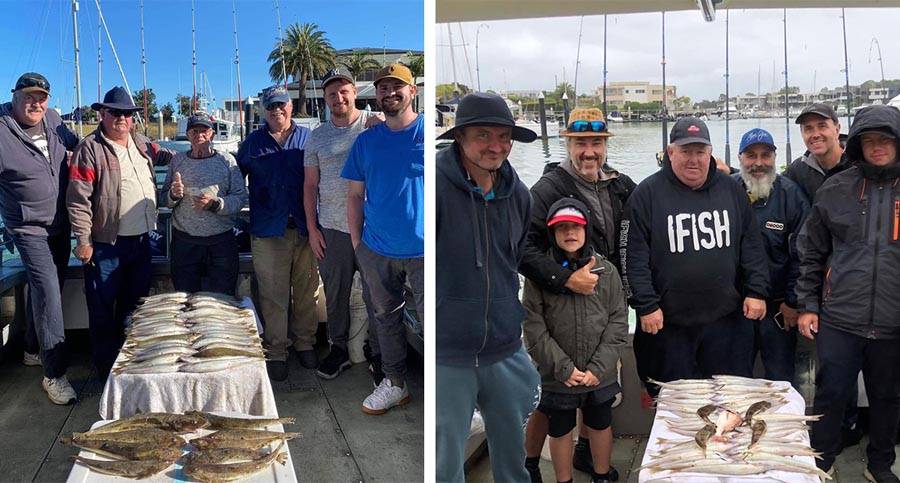 Matt Cini and the Reel Time Fishing Charters crews had some fantastic sessions fishing Port Phillip Bay over the weekend. Whiting, snapper and kingfish were the flavour of the week and put smiles on their customers faces with some nice fish caught.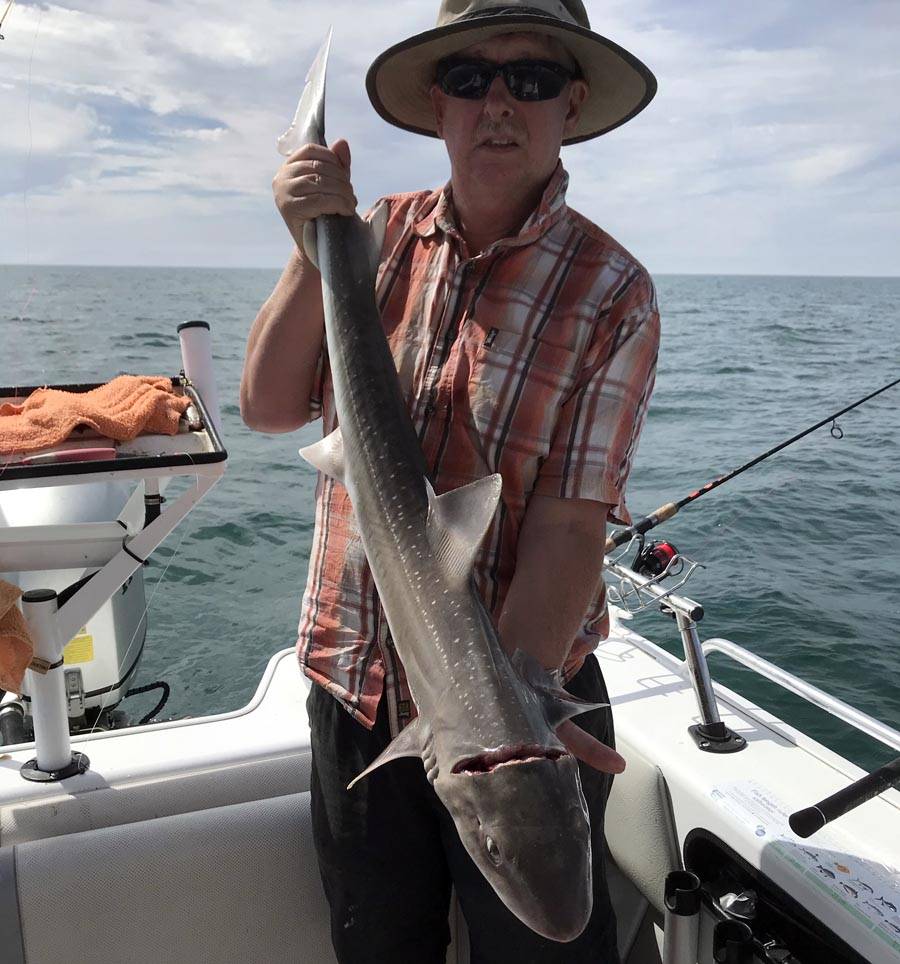 Sam Gianquinta took his mate Tim Robinson out wide off Mornington and Tim caught his first ever gummy using fresh garfish for bait.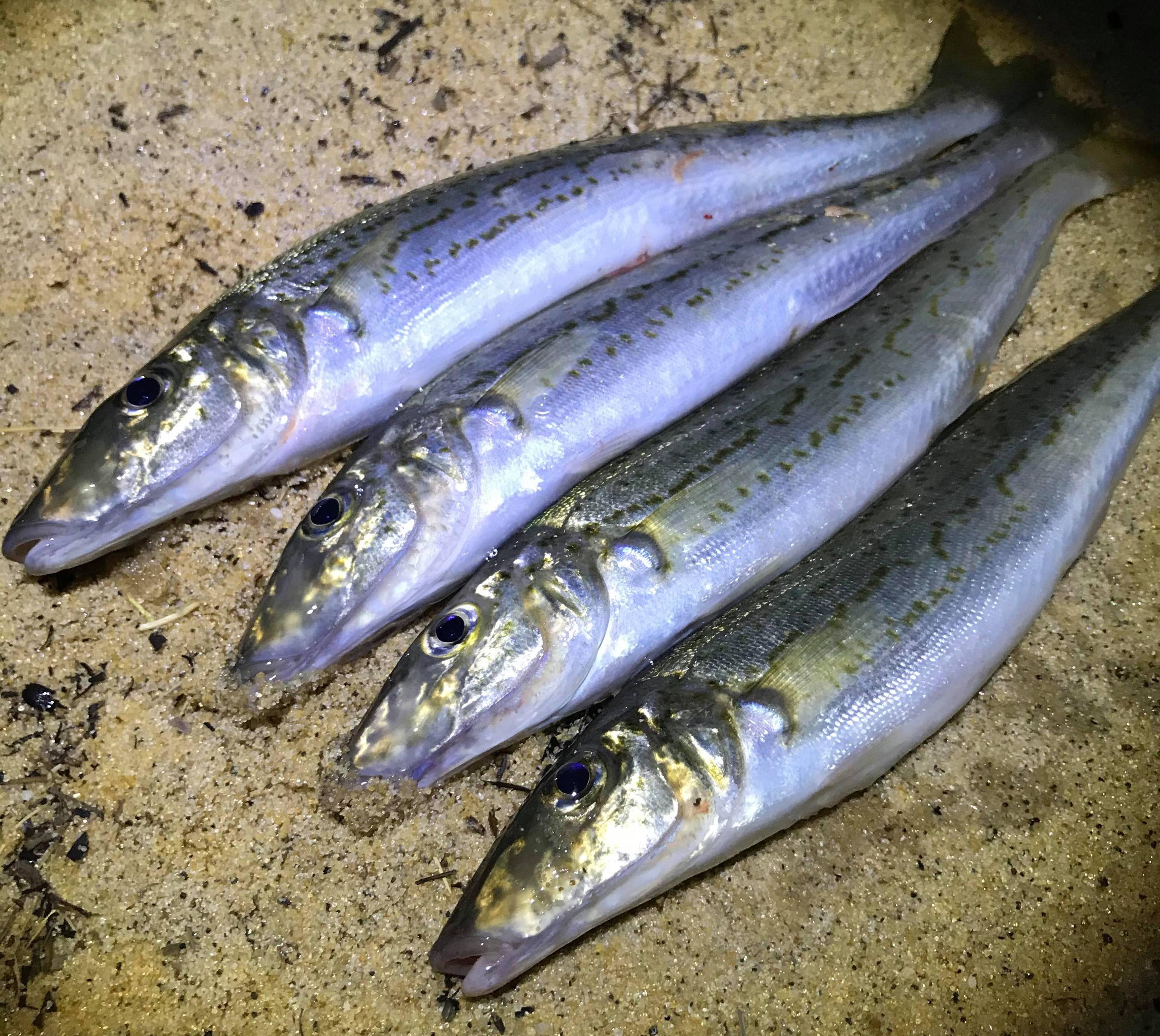 Staff member Mark Keaveny headed to Mount Martha during the week and caught some nice whiting fishing land based.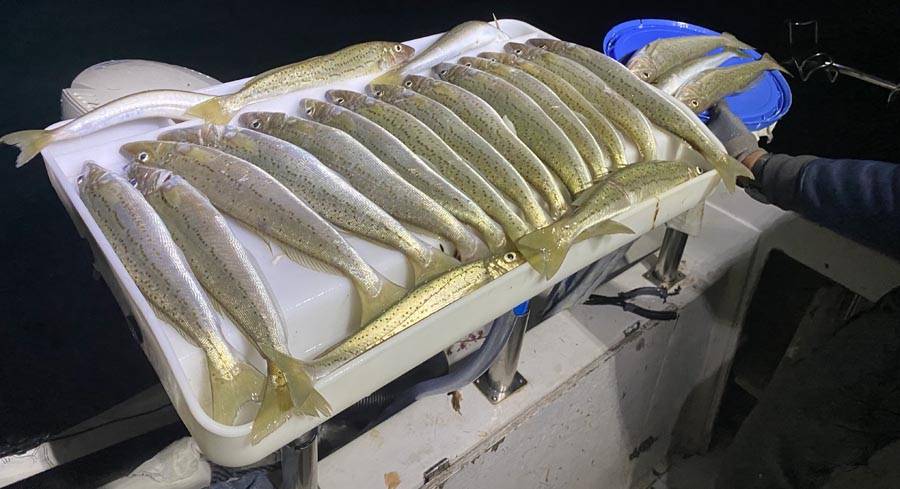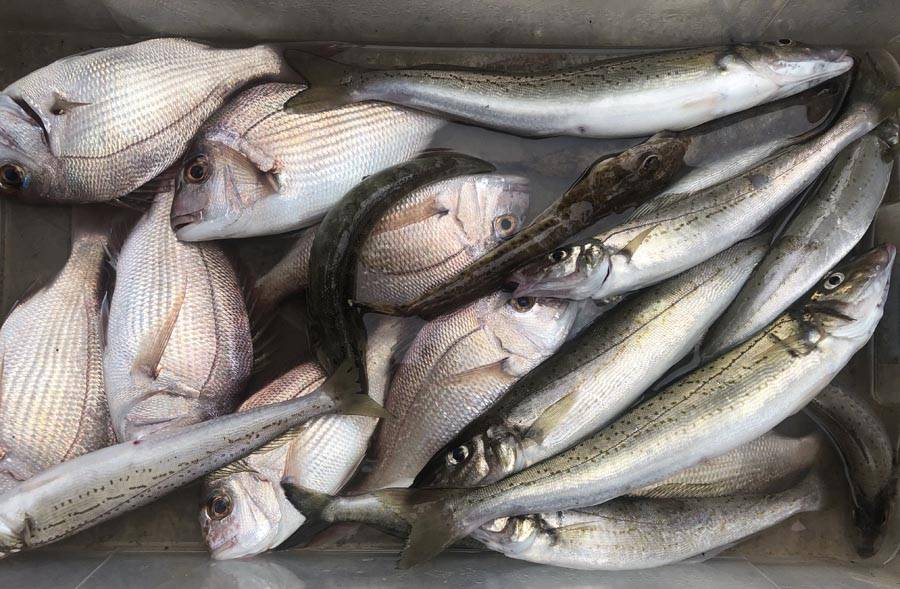 Sadik and his son Burak fished Sorrento and Queenscliff and caught some fantastic whiting and pinky snapper.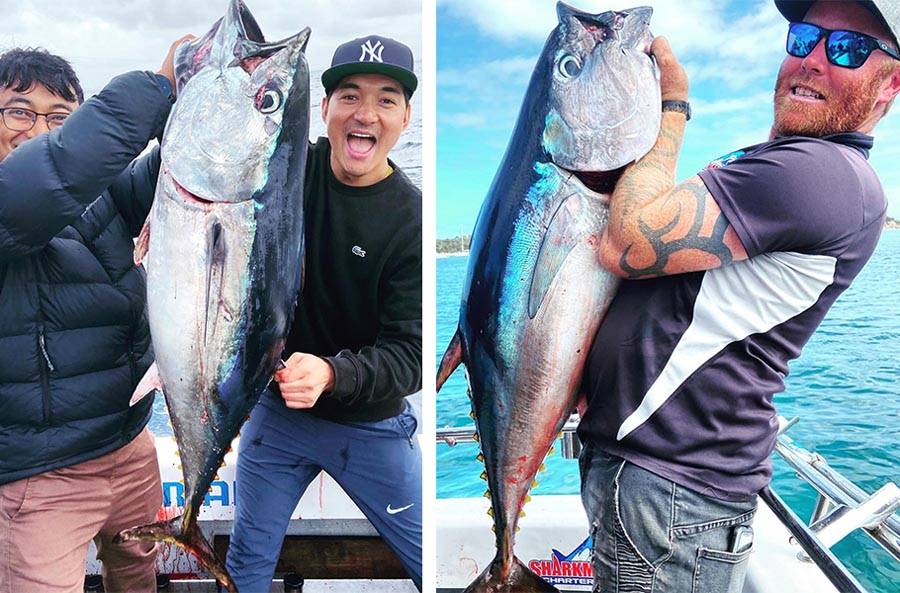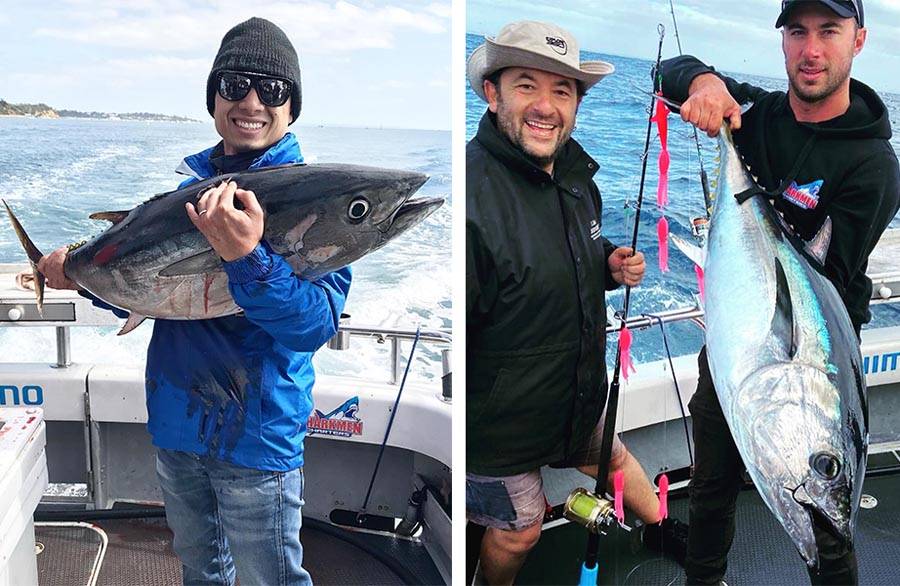 Marco and Luke from Sharkmen Fishing Charters helped his customers catch some fantastic tuna fishing offshore this past week.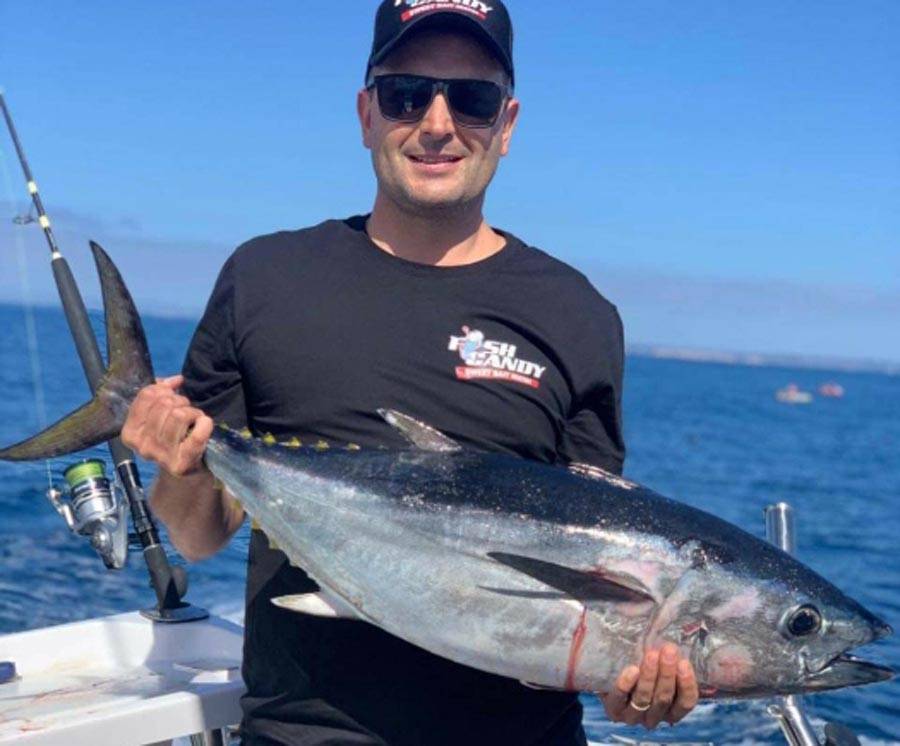 Domenic with a nice tuna of 18kg caught off Barwon Heads in 60 metres on a pink skirted lure.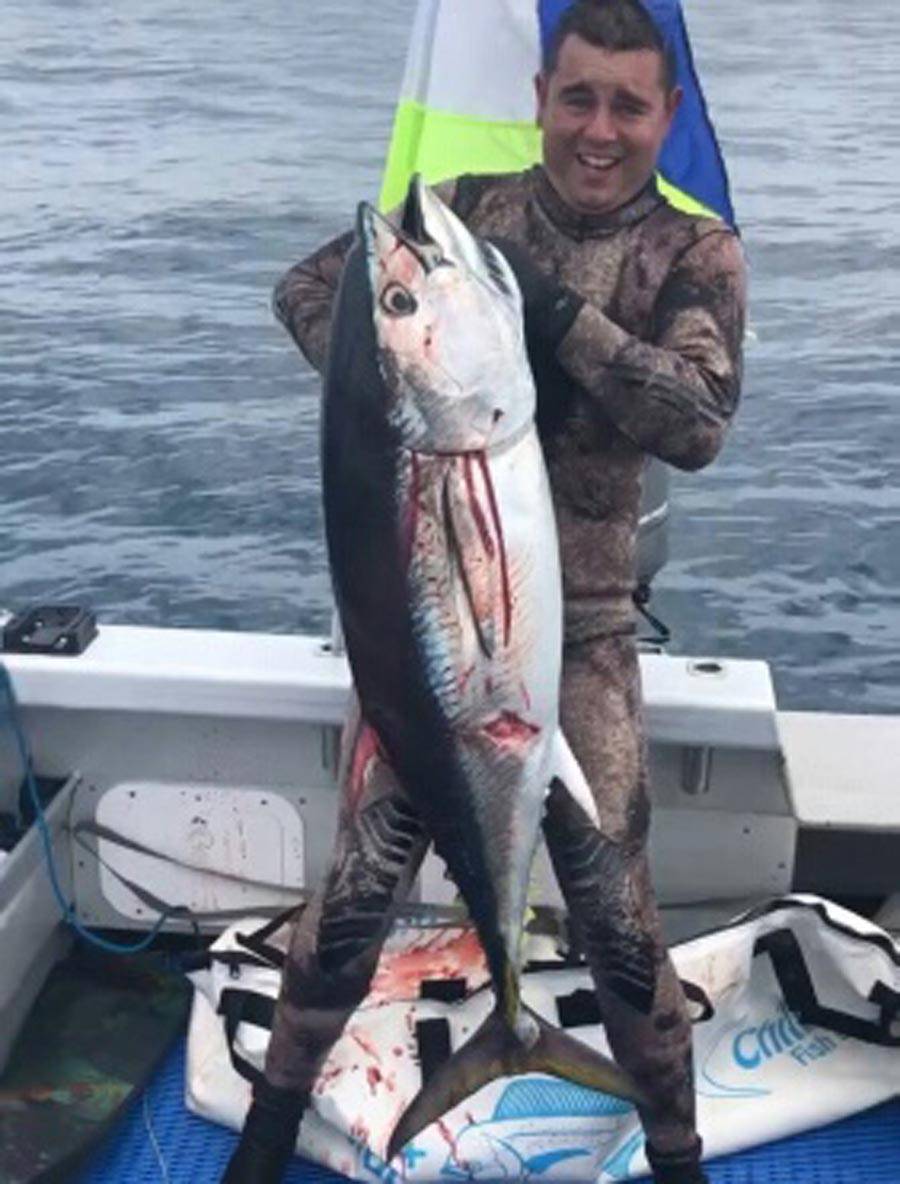 Ryhan Grinter speared his first tuna diving off Barwon Heads.

Paige Skeels landed her first tuna while fishing offshore from Barwon Heads.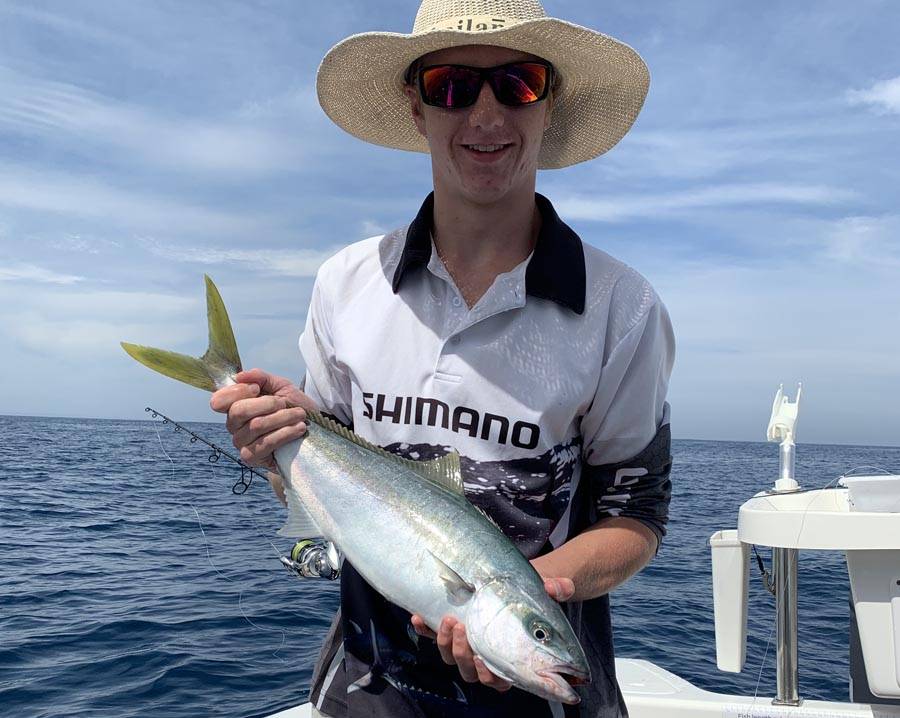 Tom Kaehne and his dad Richard fished for kingfish in the rip, after no luck they headed offshore and fishing in 40 metres where they landed some nice kingfish of around 62cm while drifting for gummies.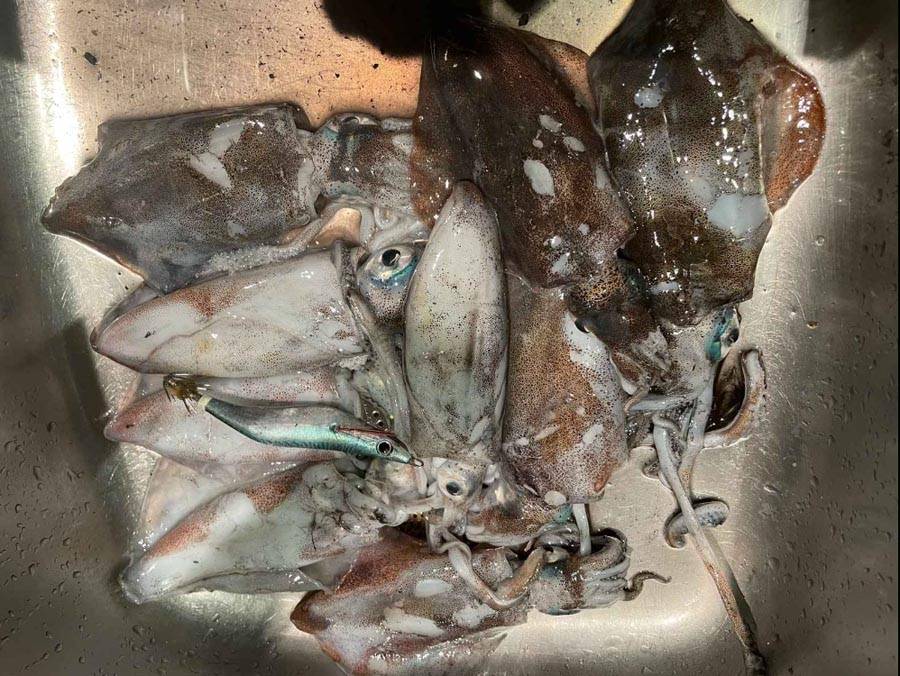 Nick caught a cracker bag of squid fishing the Queenscliff Pier.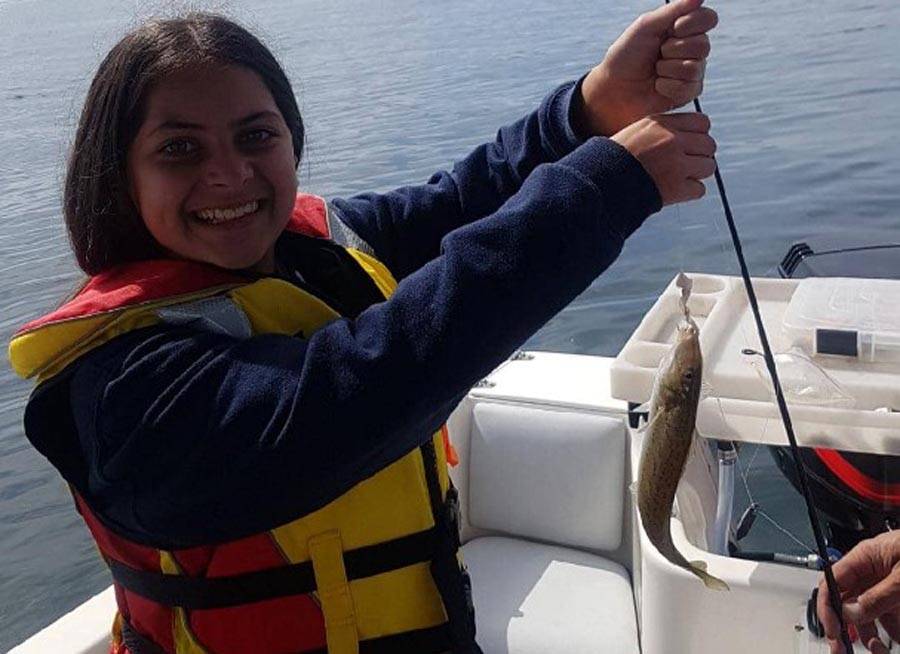 Bianca had a ripper time fishing out from Clifton Springs catching some nice whiting.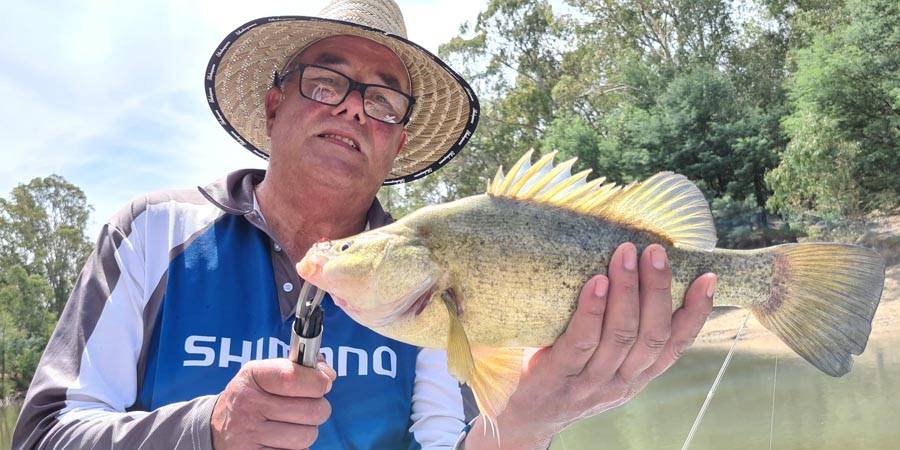 Staff members Greg Smith and Brendon Cunningham fished the Goulburn River at Nagambie in preparation for GoFish Nagambie. The guys sounded up lots of good structure and fish and Greg managed to land a nice 42cm yellow belly using a yabbie for bait.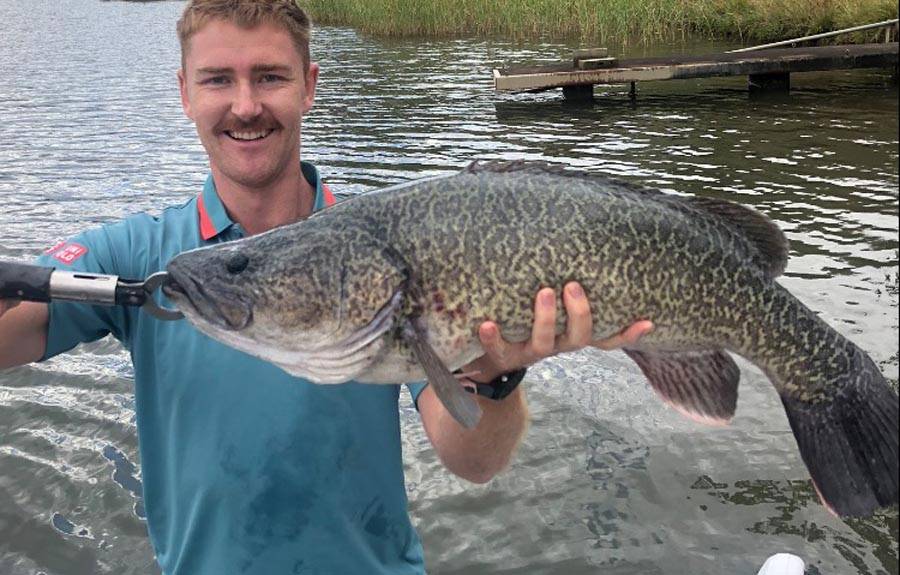 Tom Black with a nice Murray cod caught on a spinner bait fishing at Nagambie.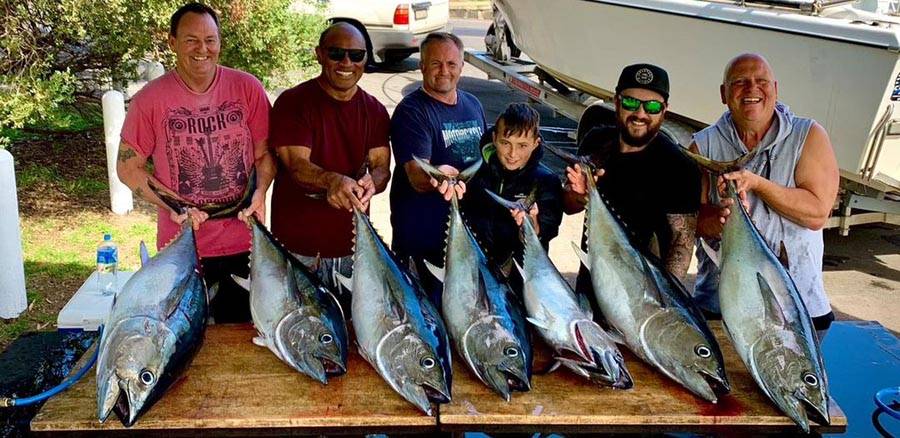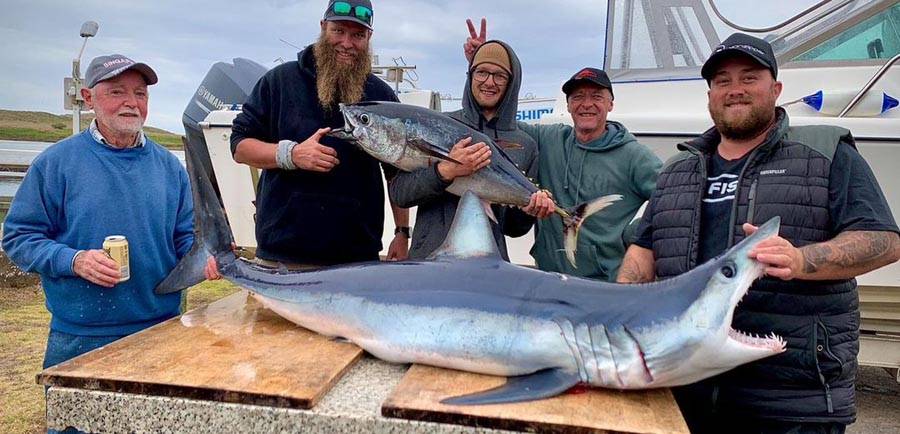 Dan Hoey from Salty Dog Charters helped his customers catch some fantastic tuna and a mako shark fishing out from Portland this past week.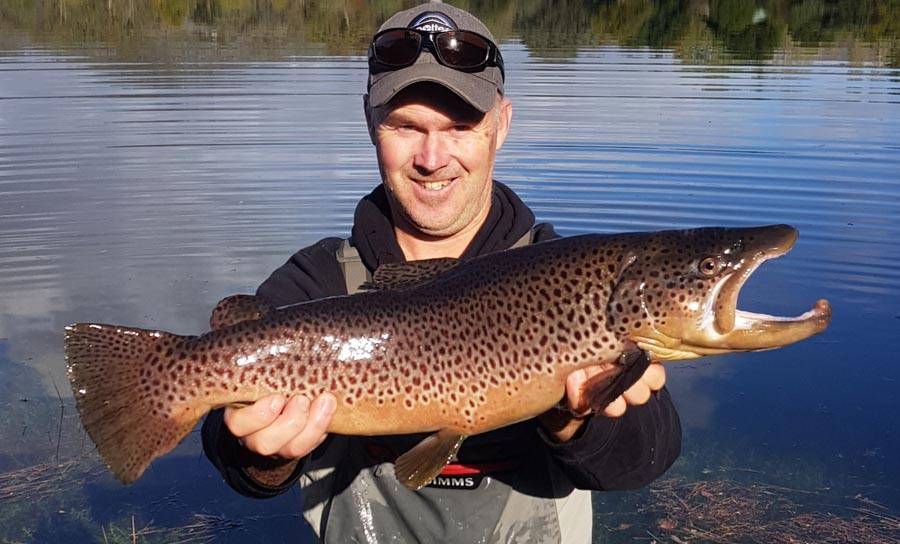 Dean Barnett caught this cracking brown trout from Eildon Pondage, well done Dean.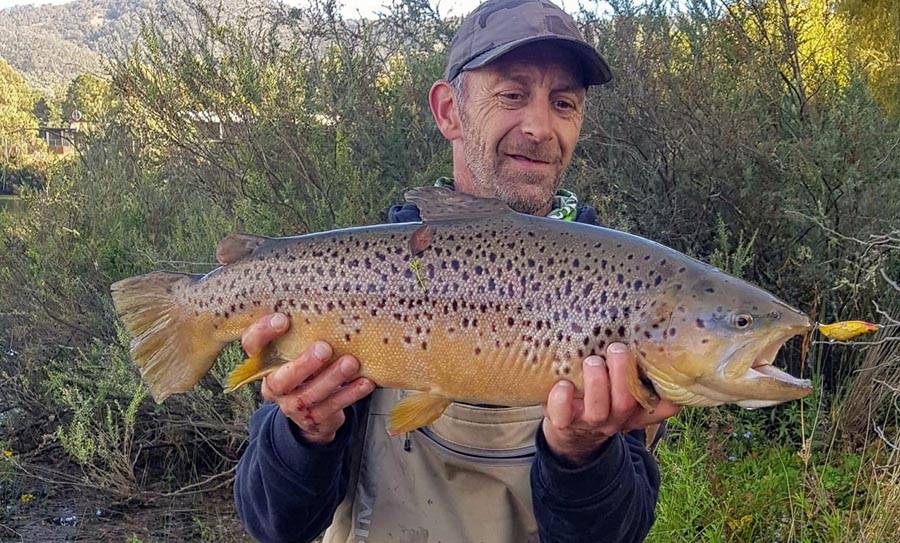 Matt Tormey with a ripper 4.10kg brown trout from Eildon pondage.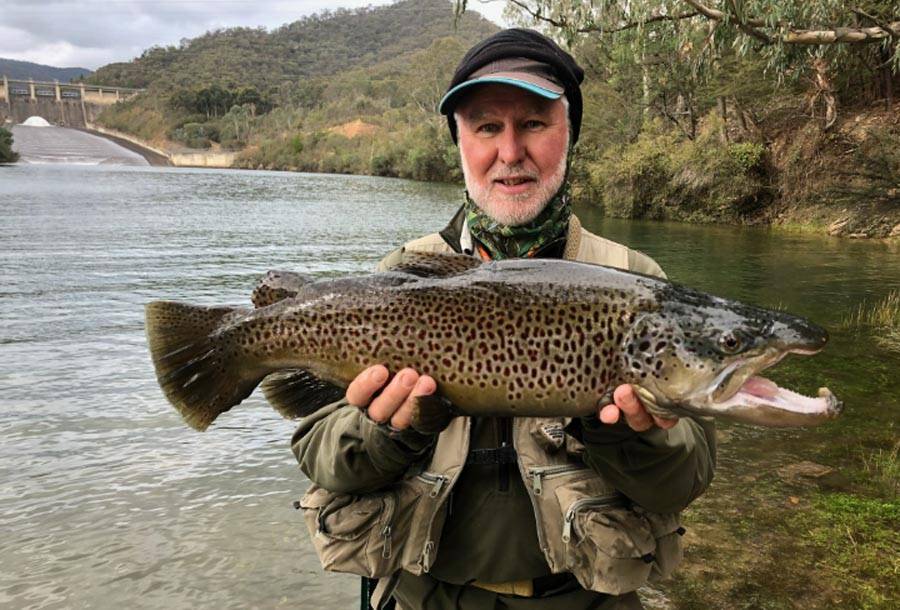 Paul O'Connor caught this nice brown trout fishing Eildon Pondage recently.

Tamika Coad with a stonker rainbow trout caught from Roxborough Park Lake.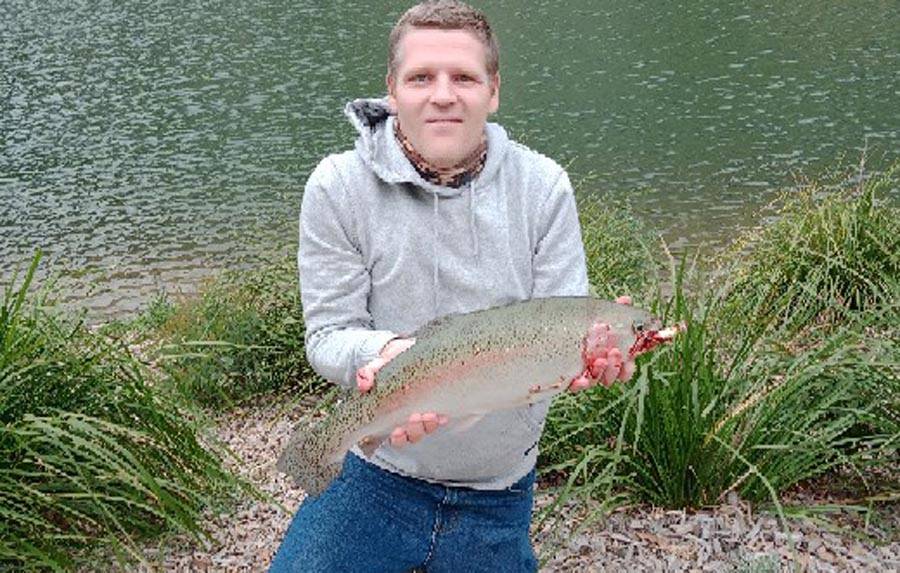 Lindsay Mackieson caught a cracker rainbow trout fishing Ferntree Gully Quarry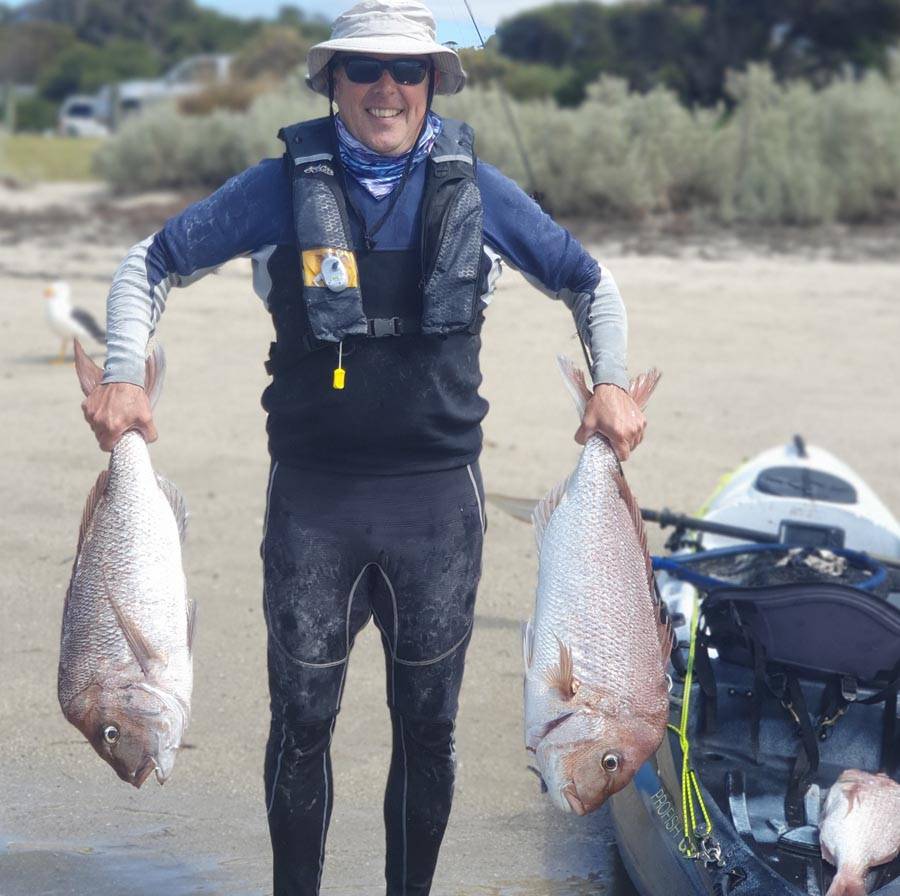 Tom Pritchard caught some fantastic snapper using soft plastics fishing at Corner Inlet.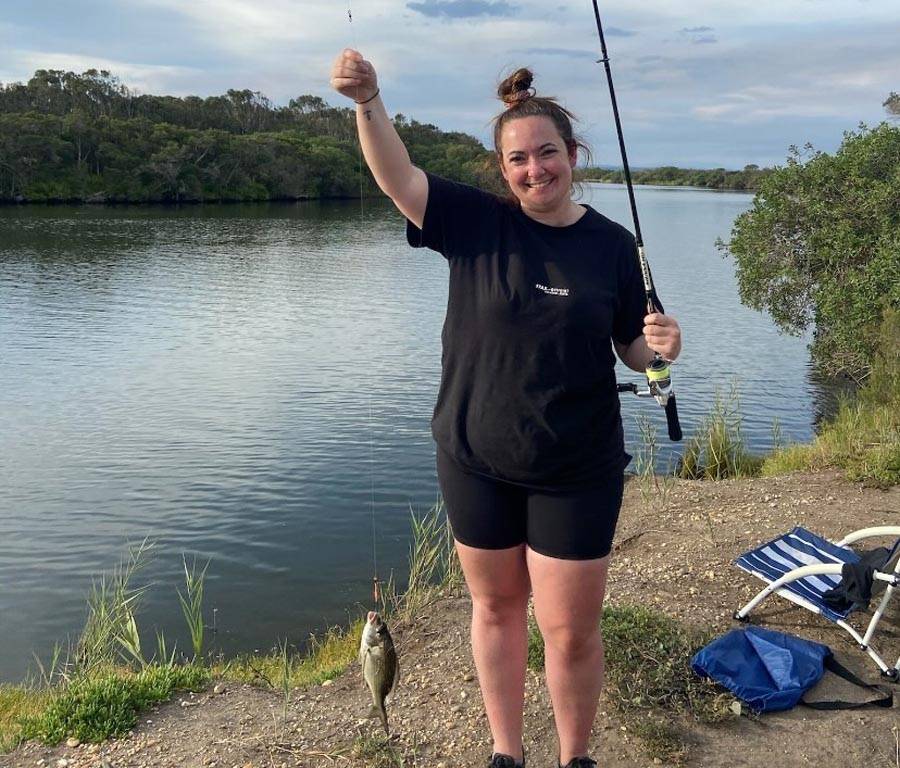 Beck Christie had a ball fishing with prawns at Bairnsdale catching a number of nice bream.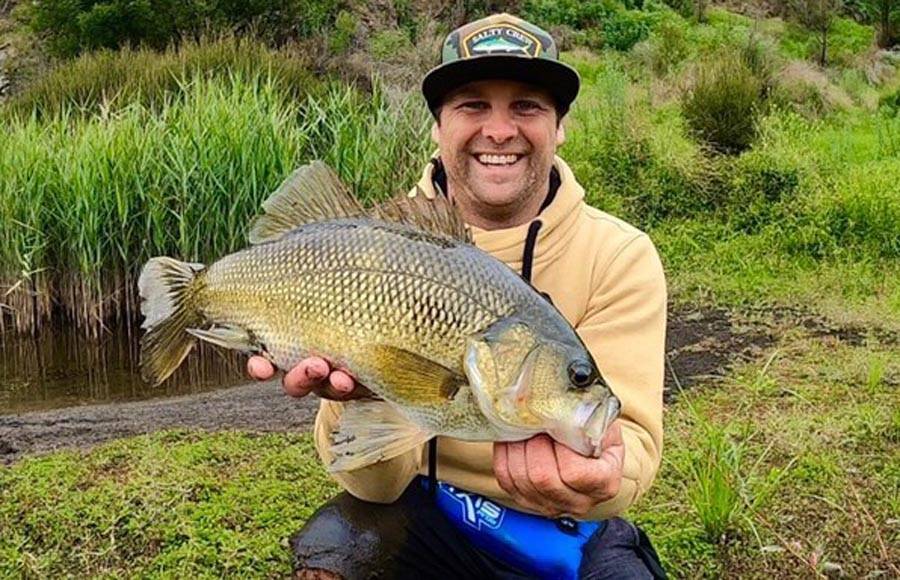 Mark Whitford headed up into the Victorian high country and smashed it catching some fantastic Australian bass from the kayak.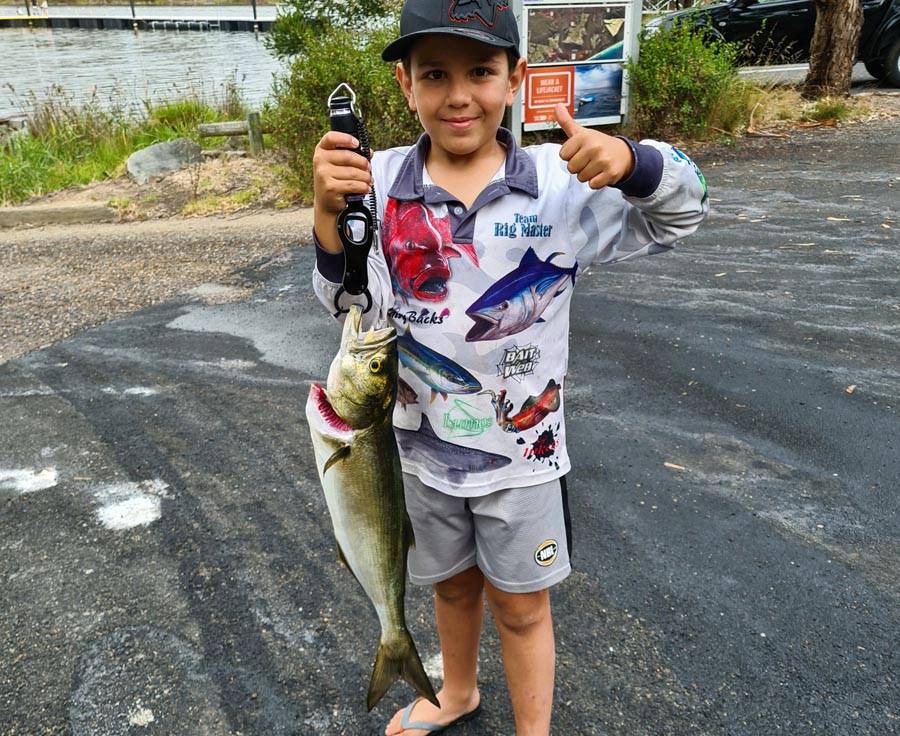 Antonio Borg with a ripper tailor caught at Lake Tyers over the weekend.
Chris Cassar, James Markulis and some mates fished off Bermagui and managed 2.2.1 on striped marlin. They also managed to find a nice patch of dolphin fish last week and caught some absolute crackers.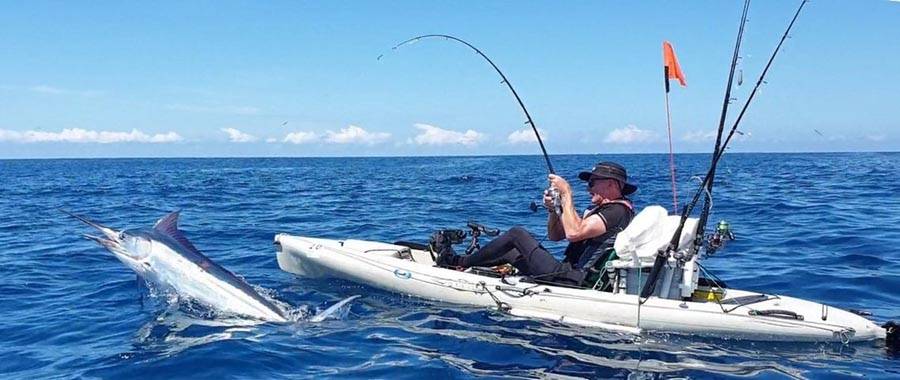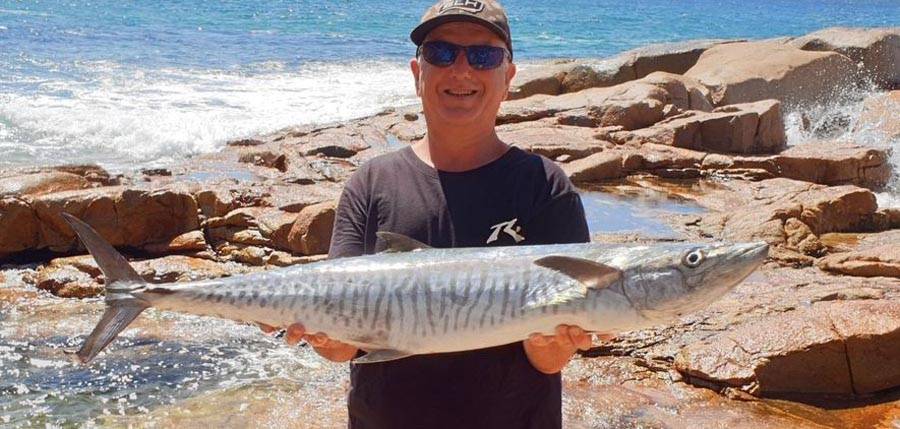 Peter Ritchie and a group from Vic fished South West Rocks, NSW last week. Paul Coghill managed his first Marlin, a small black, measured 230cm. Peter managed his first Spanish mackerel at 110cm. Well done guys.
IFISH WITH TACKLE WORLD ON TEN BOLD - SERIES 15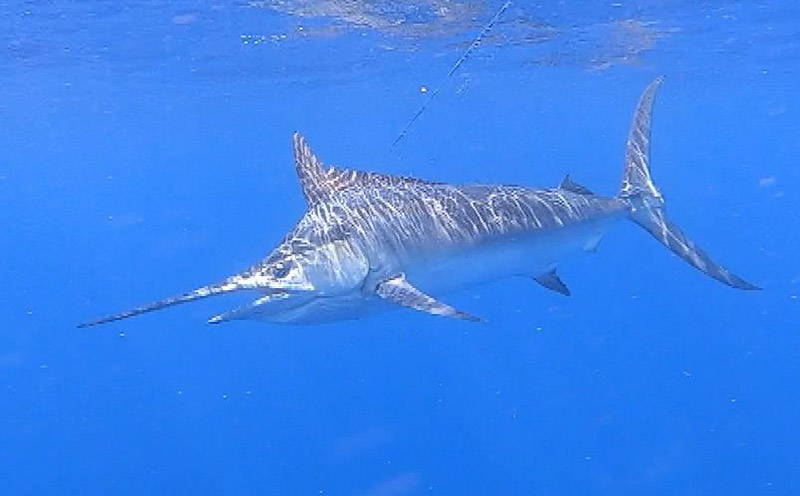 IFISH WITH TACKLE WORLD ON YOUTUBE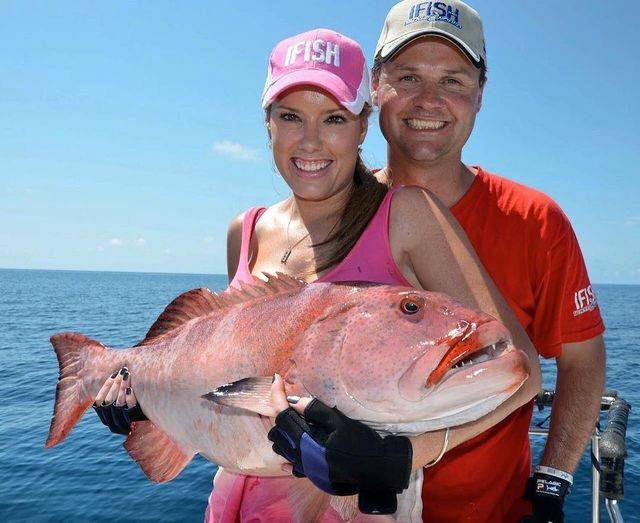 Catch past episodes of IFISH TV on Youtube so you can get your fishing fix any time, any where.
TALKING FISHING - C31 - TUESDAYS at 8.30pm
Catch "Talking Fishing" on Melbourne's C31 TV (CH44) at 8.30pm each Tuesday night. Staff members David Kramer and Adam Ring together with Steve "Trelly" Threlfull host Australia's only "Live to Air" fishing television program at this prime time-slot. Put Tuesday night's at 8.30 away in your weekly diary of TV shows to watch!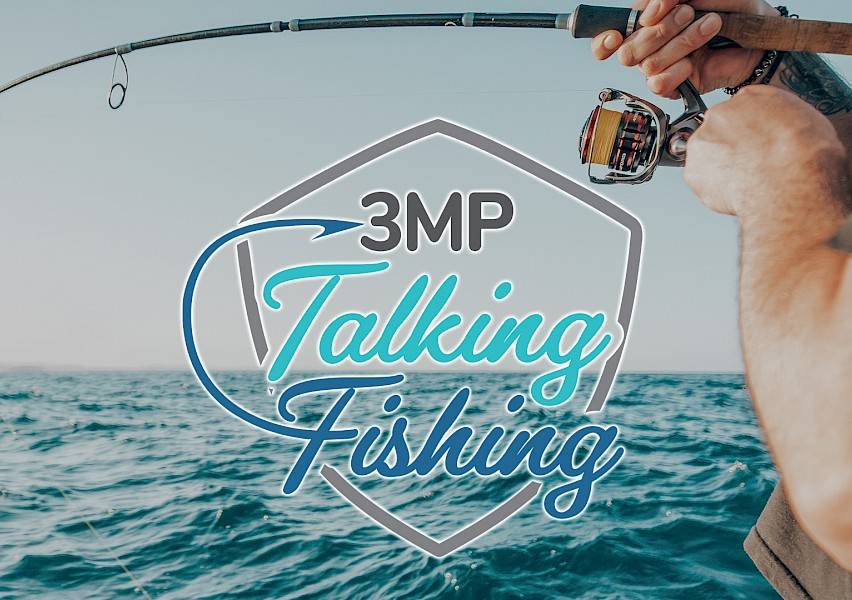 Catch a new episode of Talking Fishing on 3MP every Friday presented by staff members David Kramer and Adam Ring. The boys chat with charters operators and prominent anglers to find out what's biting and where plus each week there's a special guest talking serious fishing. Add in a fresh fish market update and all the Fisheries news. It's a weekly program not to be missed. Download the podcast here:
Jupiter is twice as massive as all the other planets combined.

Good Luck with your fishing and stay safe on the water,

The TEAM at Tackle World Cranbourne & Mornington