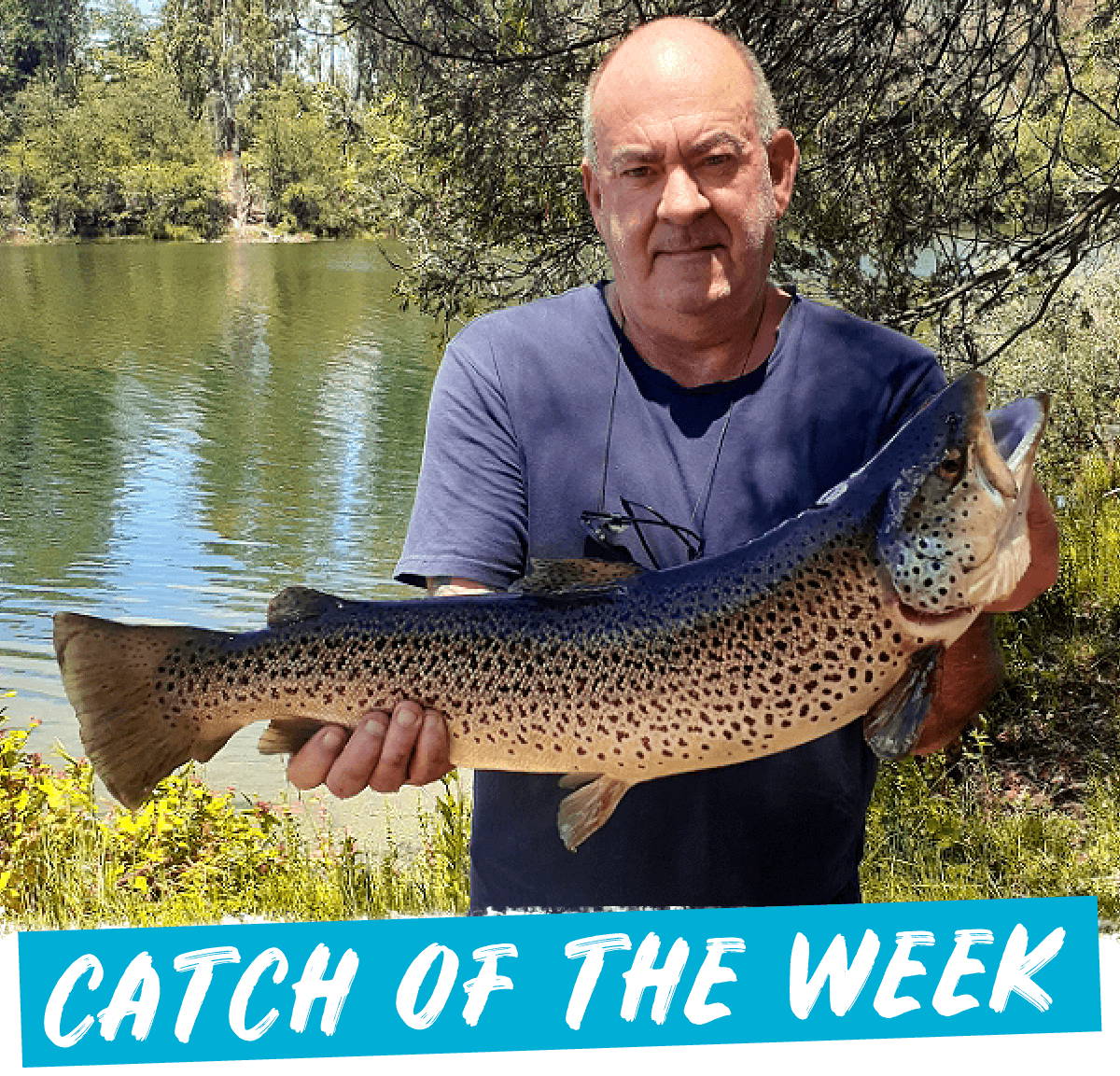 Congratulations to Darrel Butler on your cracking brown trout caught from Eildon Pondage, you are this weeks Catch of the Week.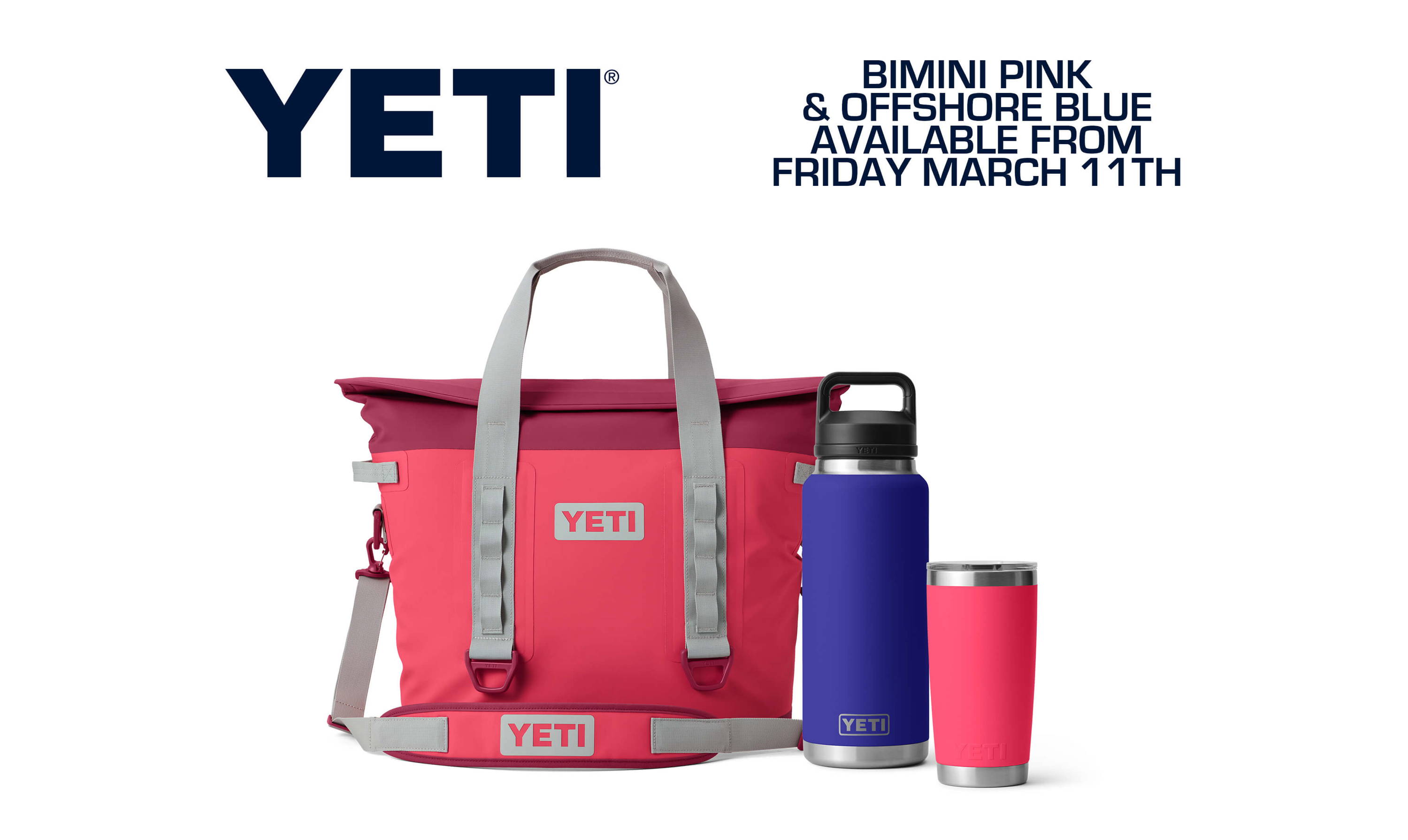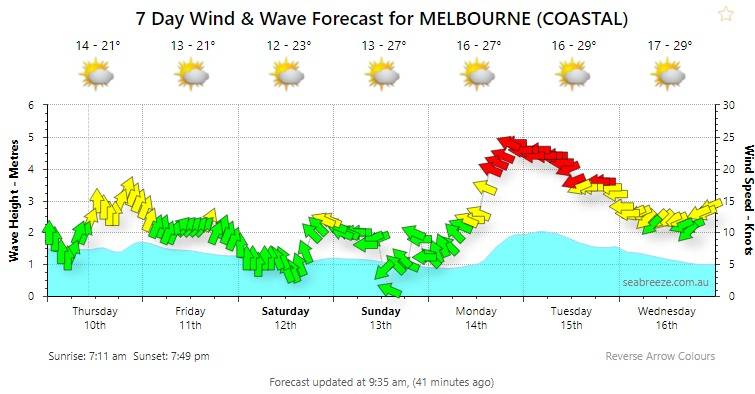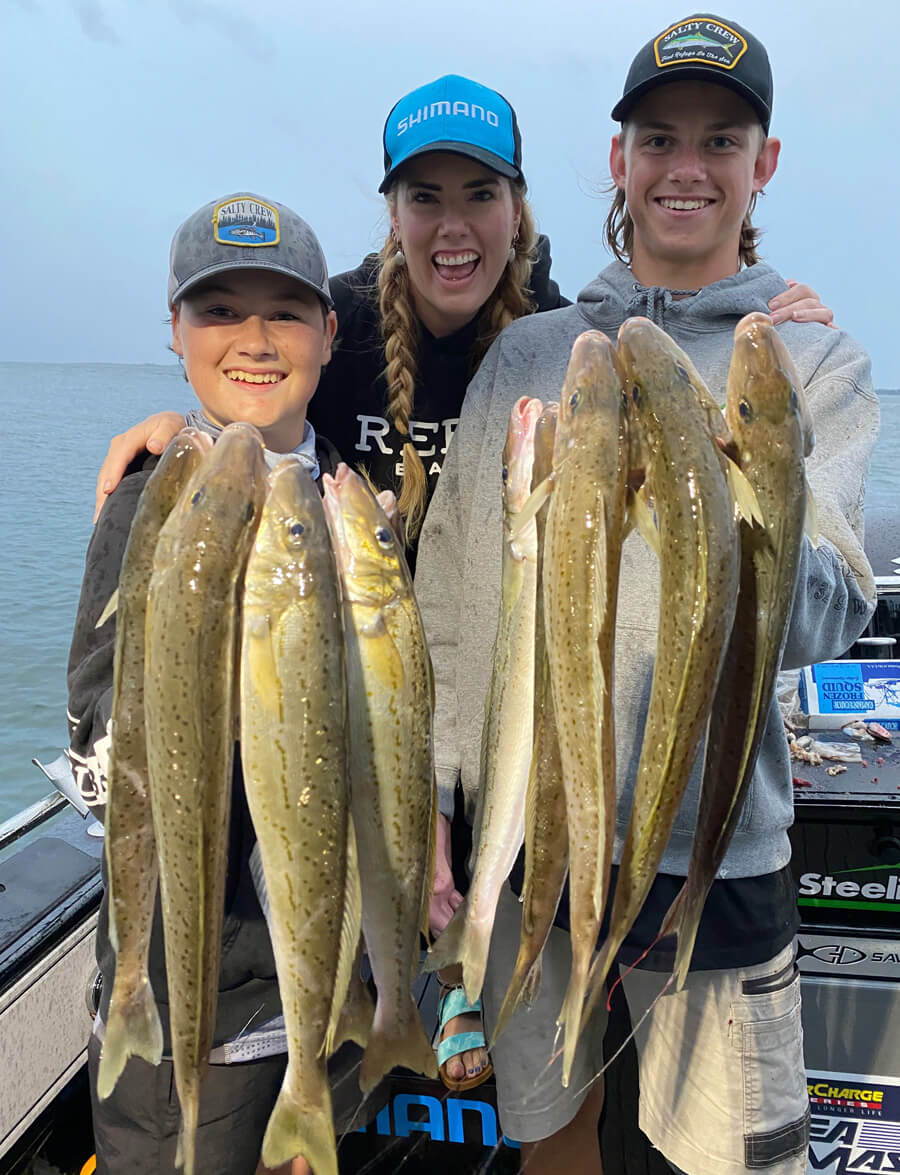 Paul, Cristy and Jet Worsteling fished with Mornington staff member Ben Clothier out from Hastings in horrible conditions. Even though the wind was up and the tide was raging they still managed to find a calmer area and picked up a bag of monster King George whiting. Best baits were Bushy's shucked mussels with a small strip of squid fished on an extended paternoster (hit the link to see how it's tied) with at times up to 6oz of lead just to try and hold bottom.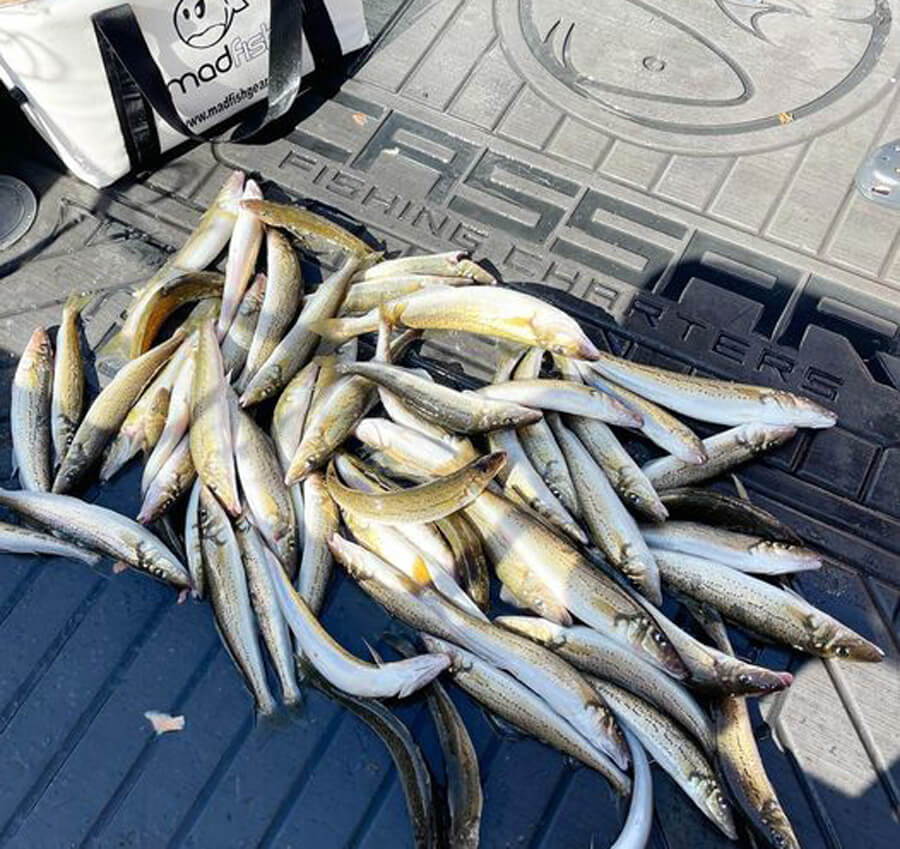 Chris Cassar from Cassar Fishing Charters fished with a couple of mates in Western Port and found some nice whiting.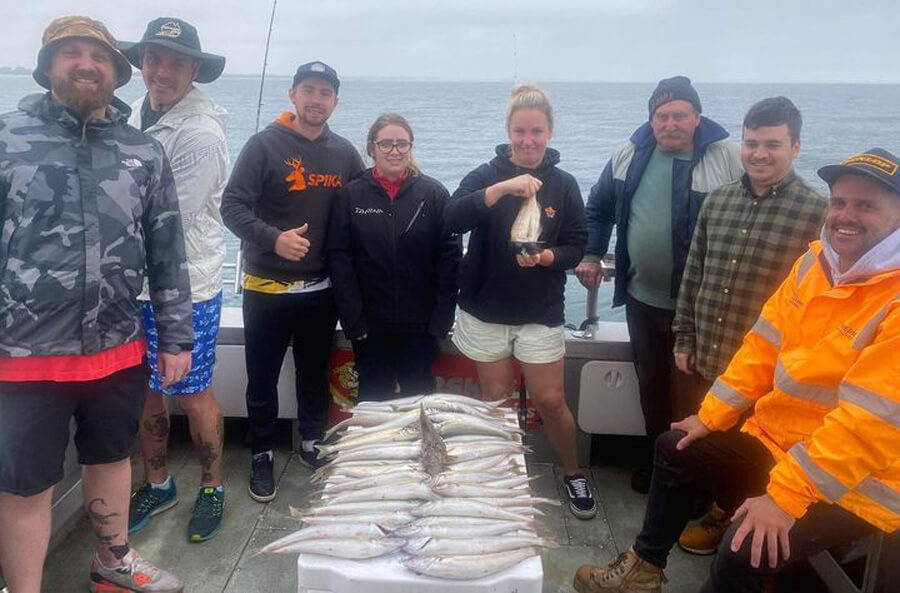 The Reel Time Fishing Charters crew found some fantastic whiting with their customers fishing Western Port this week.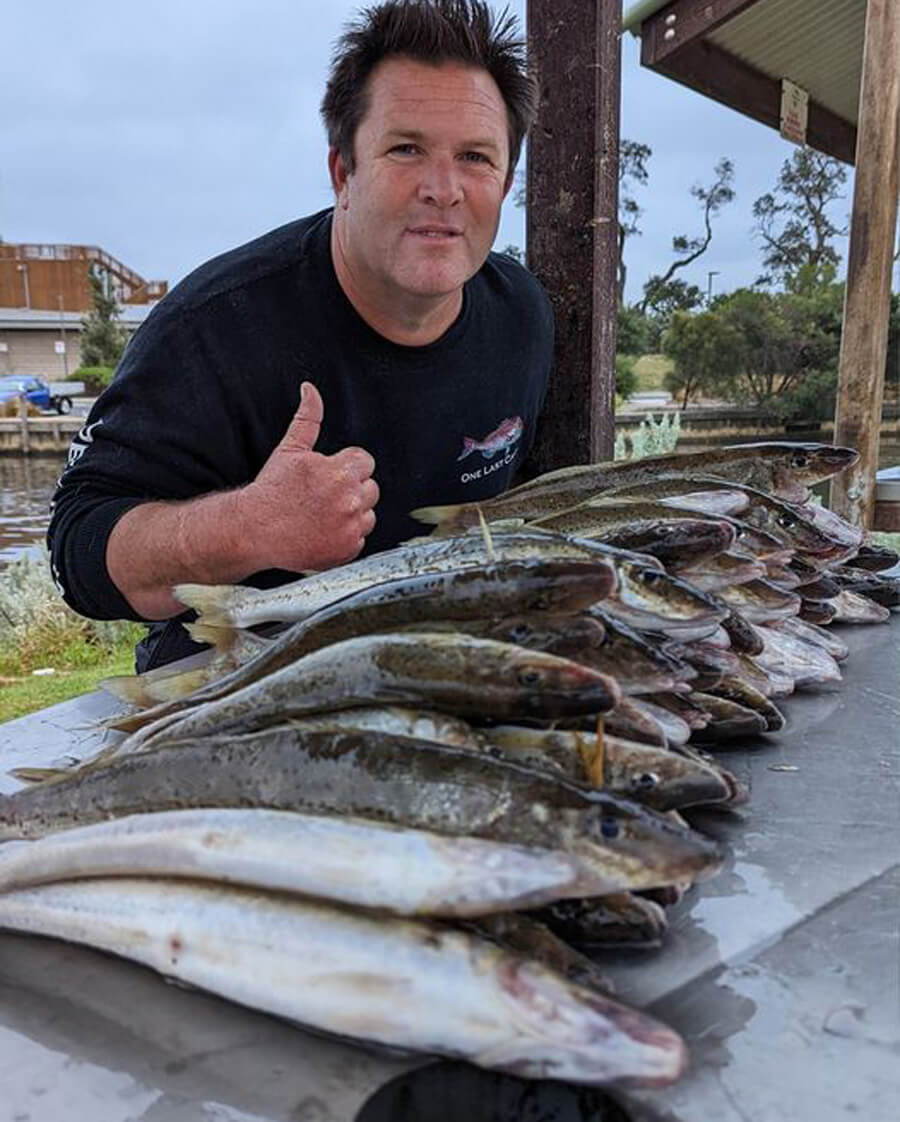 Brett Reed from Reedy's Rigs fished Western Port last week and got stuck into some beautiful whiting.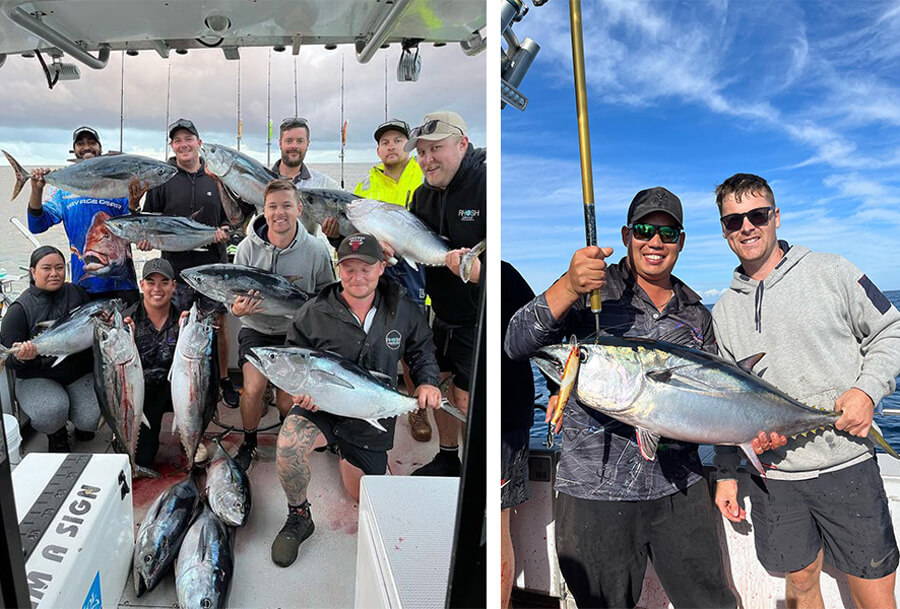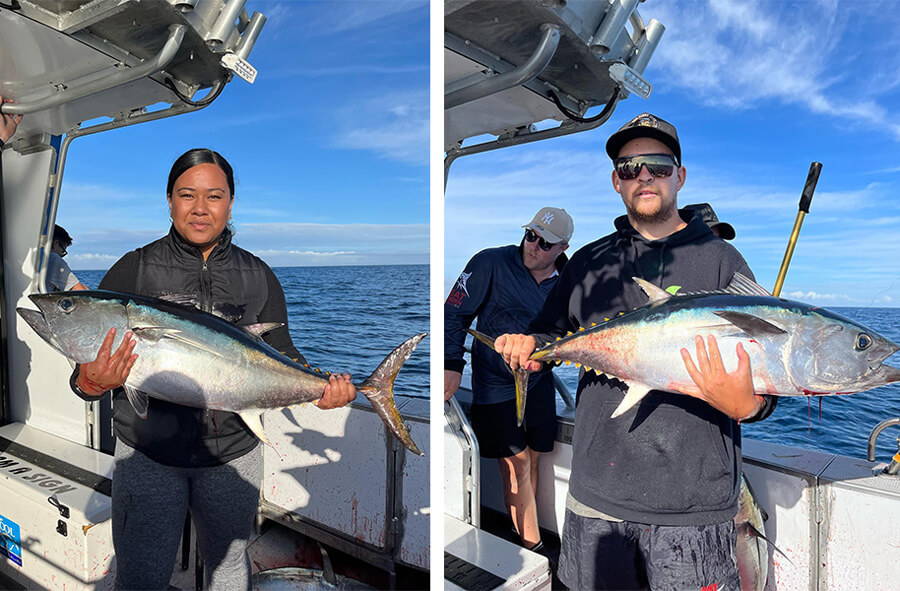 The Reel Time Fishing Charters crews hit the tuna offshore this week and found some nice fish for their customers.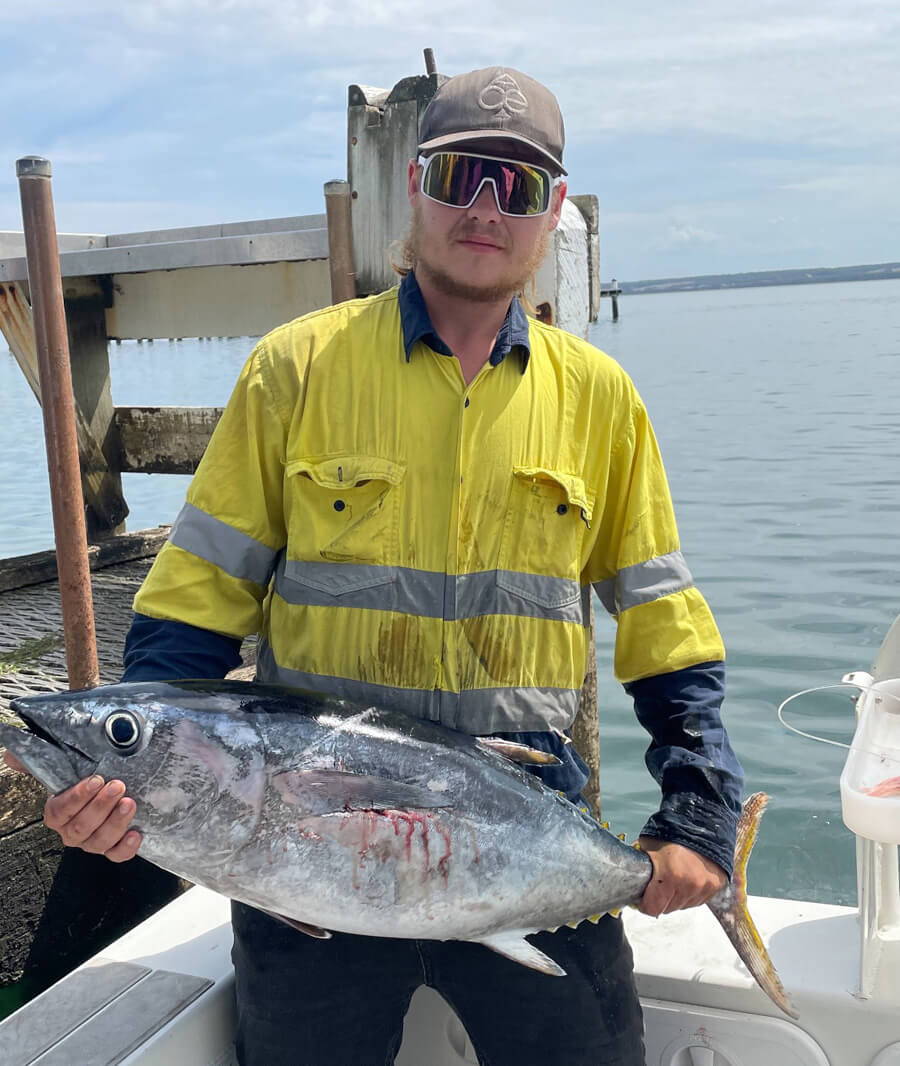 Tom Rogers caught this nice tuna fishing offshore in 40 metres of water.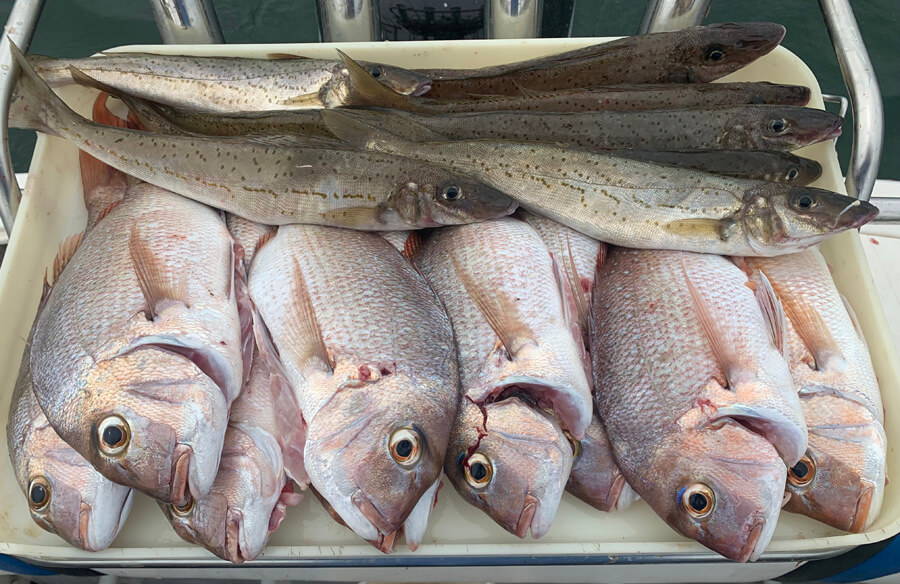 Don Wood caught some nice whiting and pinkies fishing Middle Spit on the weekend.
Steve Johnston from Ace Fishing Charters found some nice whiting with his customers fishing Middle Spit.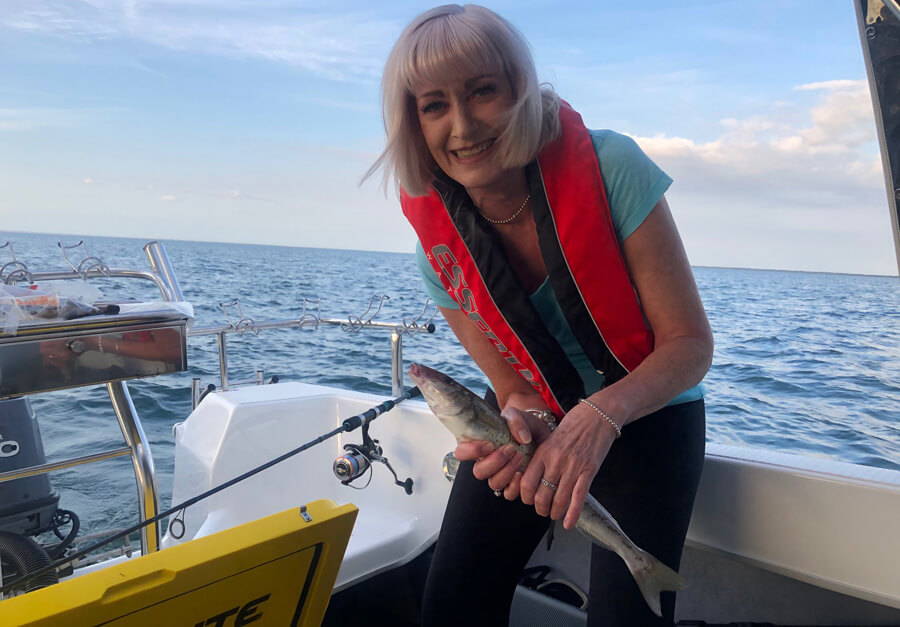 Kylie caught her first whiting fishing out from Hastings with Andrew.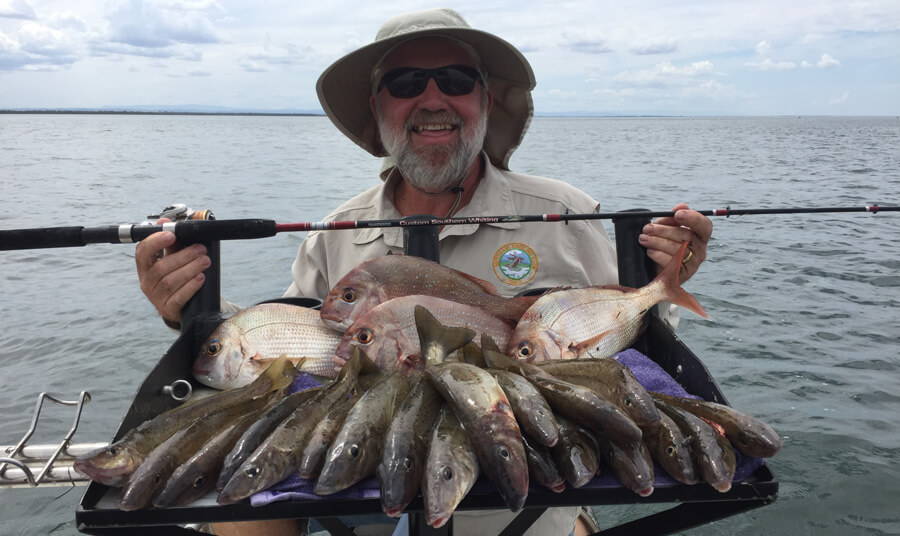 Ian McKay had a good session fishing the Top End of Western Port on Friday. The biggest whiting measured 43cm and the best baits were banana prawns, pipi and mussels.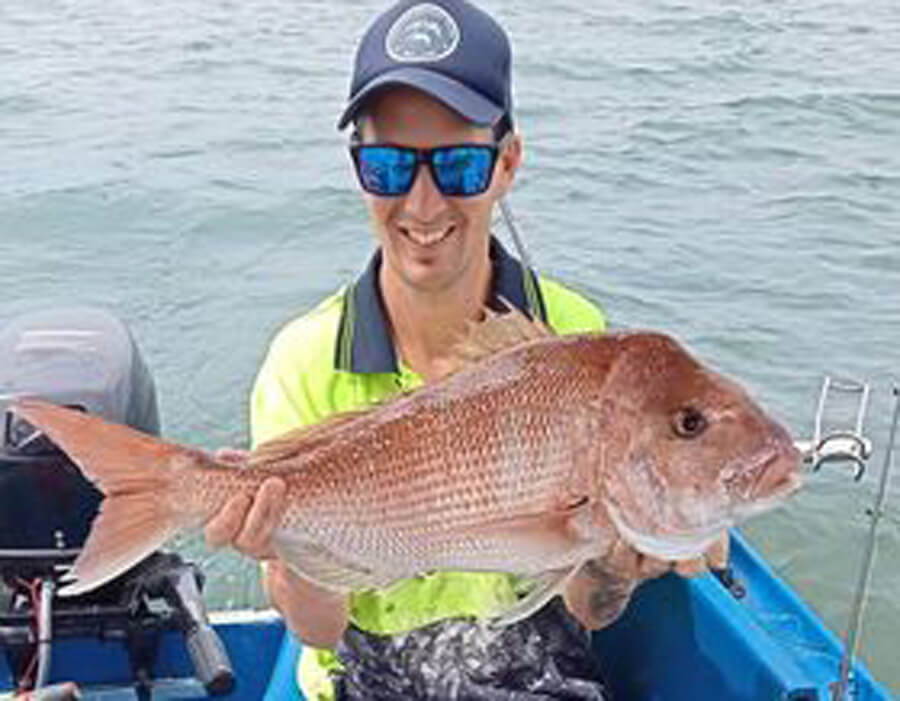 Michael Kilpatrick fished with Shannon Knight in 12 meters in the Warneet Channel and managed this nice snapper using fresh salmon chunk for bait. Well done!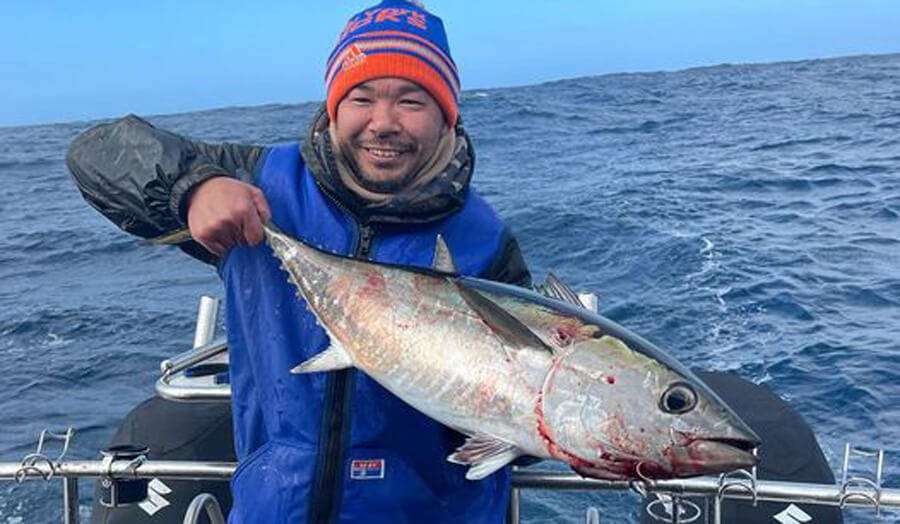 Chris Cassar managed to get out offshore with some customers this week and find some nice tuna.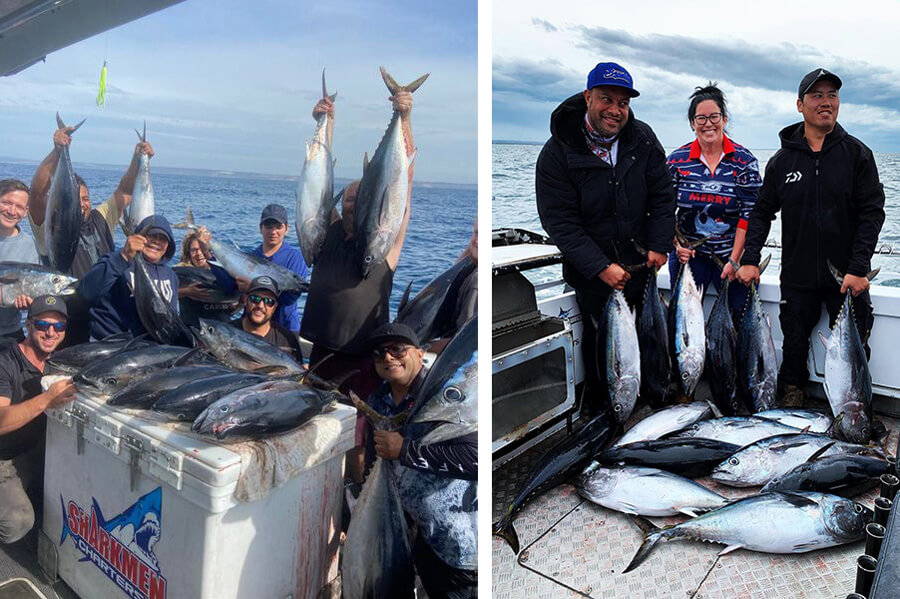 Marco from Sharkmen Fishing Charters found the tuna to be thick offshore this week catching their bag with their customers.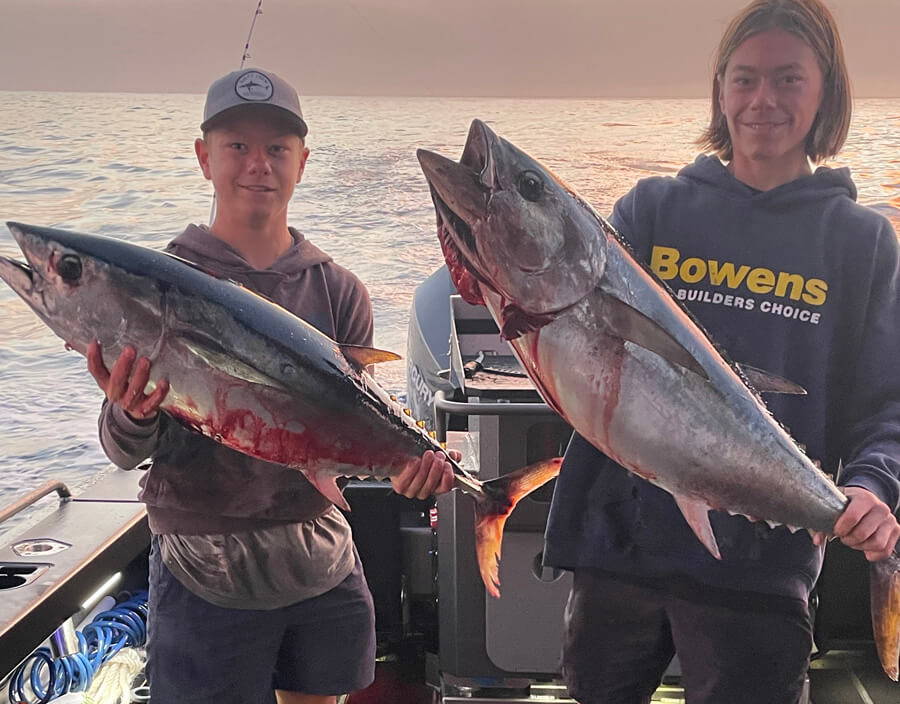 Heath and Jake getting it done on the local tuna out from Barwon Heads. Well done lads!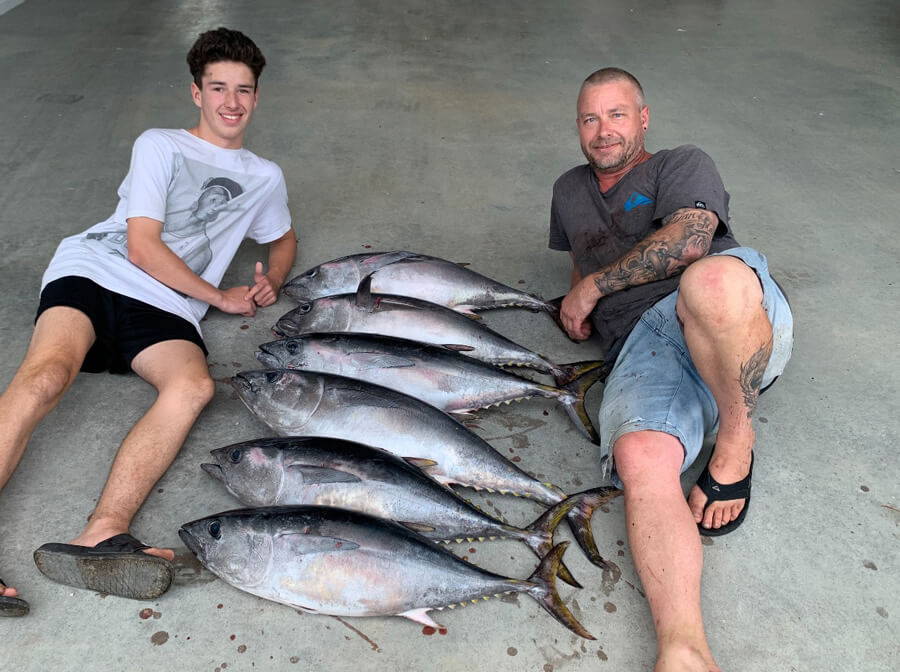 Lachy and his dad Tim and mate Brendan fished off Barwon Heads and bagged out on some nice tuna. They report teasers and deep diving lures the go.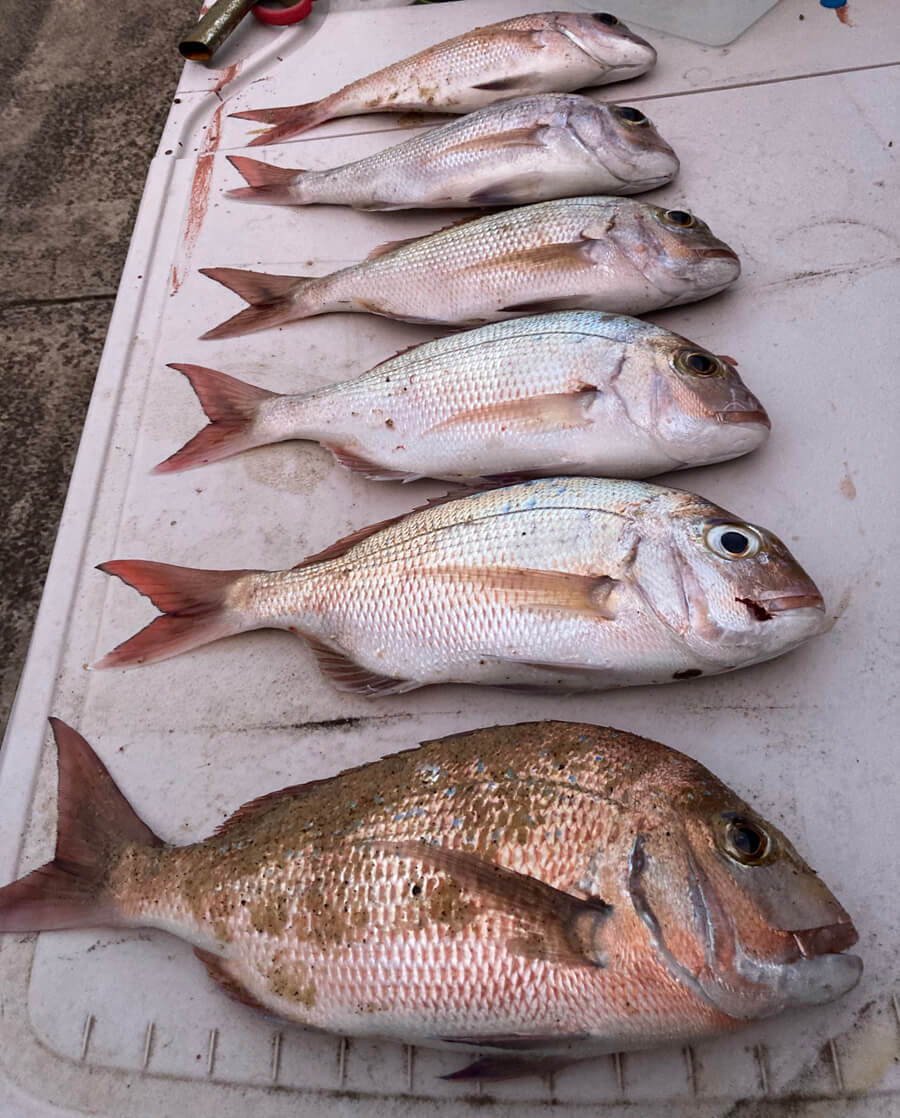 Anthony Torpy caught some nice pinky snappy fishing Sandringham beach last week.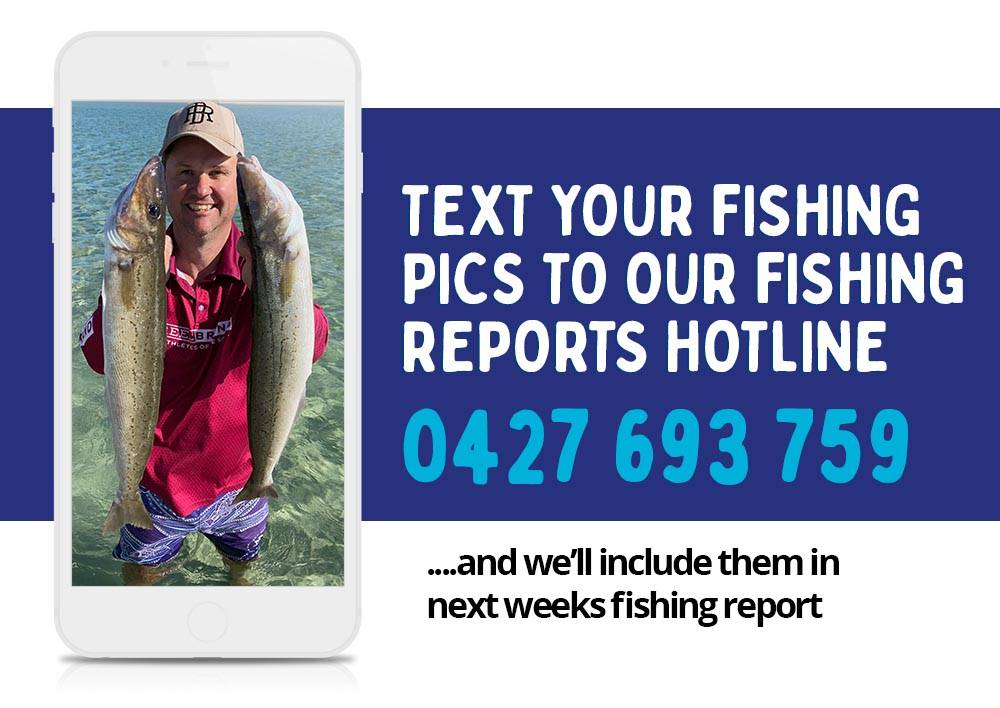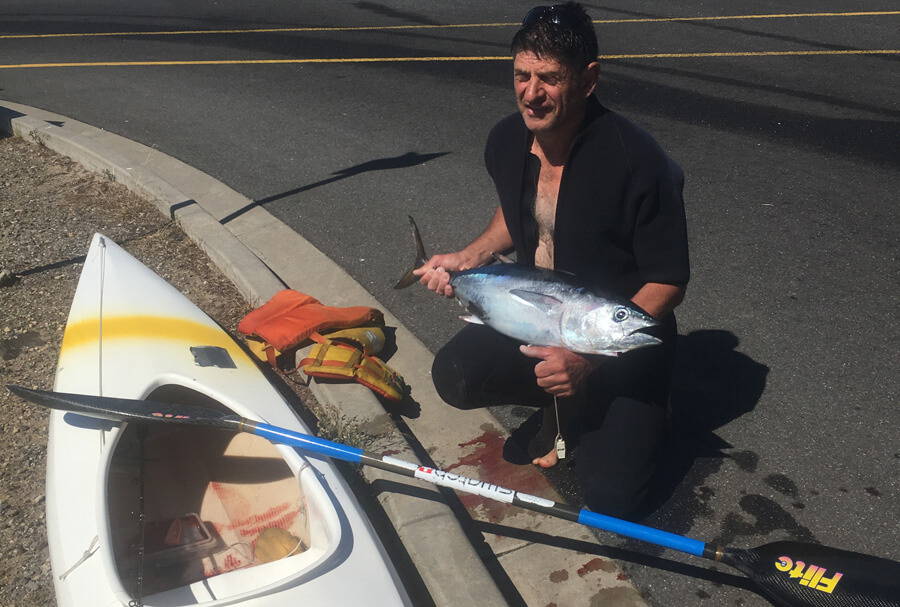 Marcus Brylski caught this nice tuna fishing out from Portland in his kayak using light gear.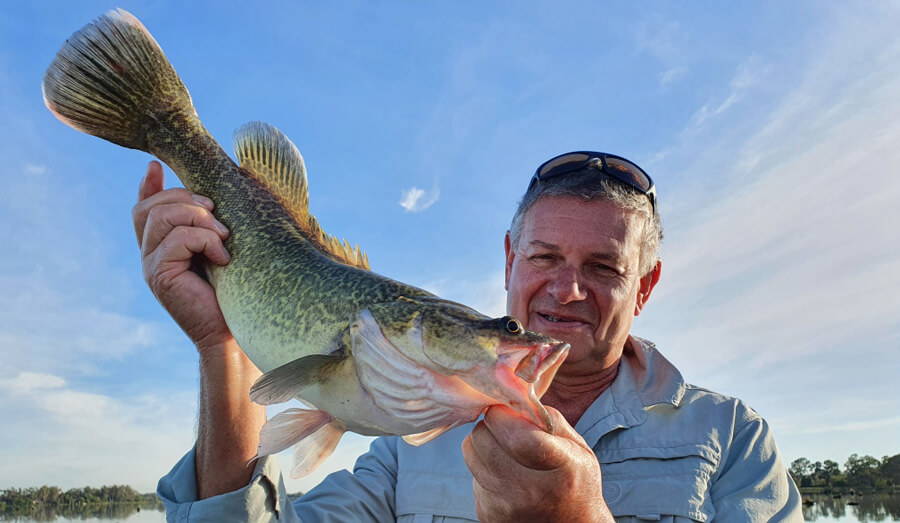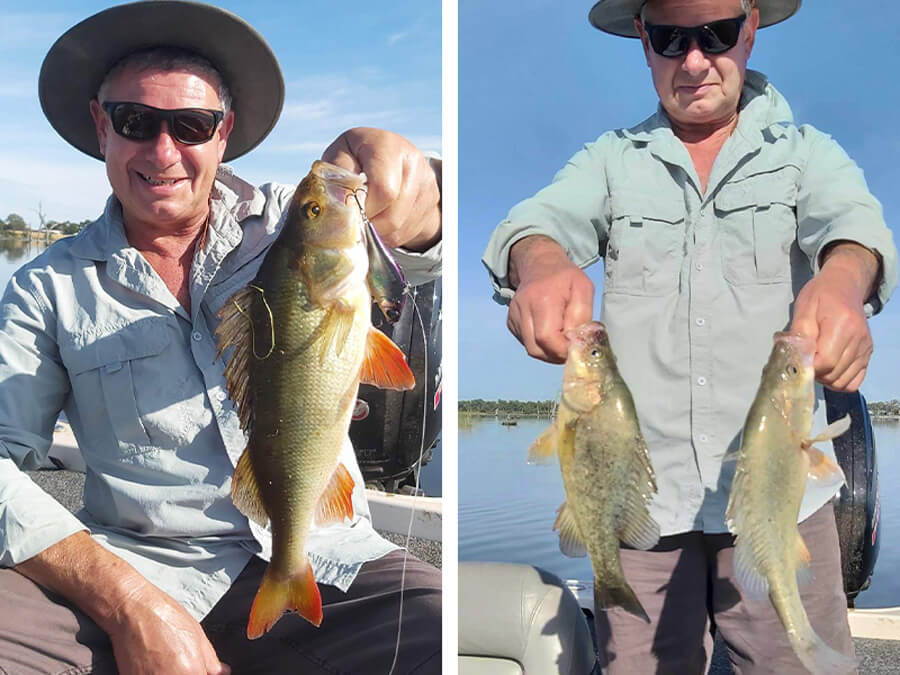 Dennis Mifsud fished Nagambie with his cousin and managed his first fresh water slam with a nice Murray cod, redfin and some beautiful yellowbelly. Well done Dennis.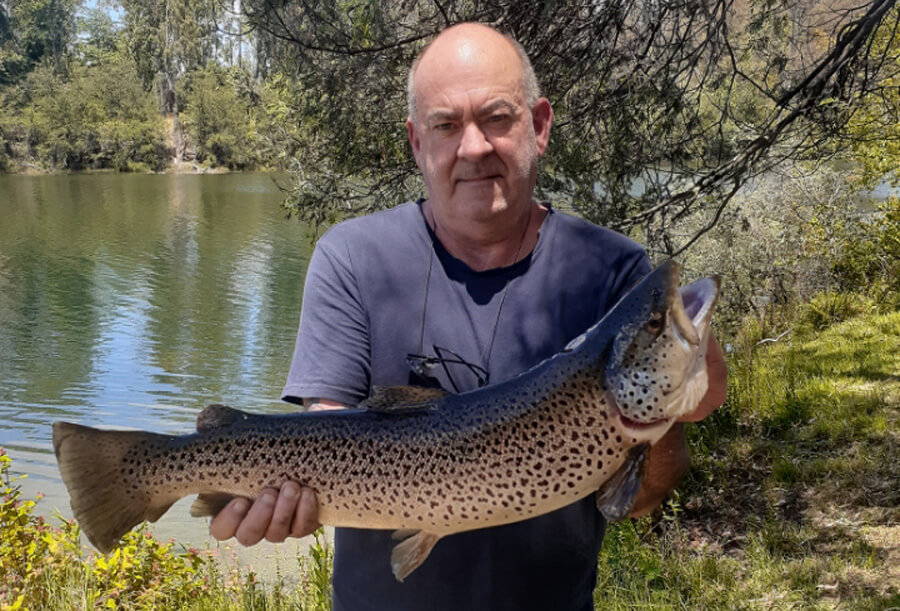 Darrel caught this cracking brown trout fishing Eildon Pondage using dough for bait.
IFISH WITH TACKLE WORLD - SUMMER SERIES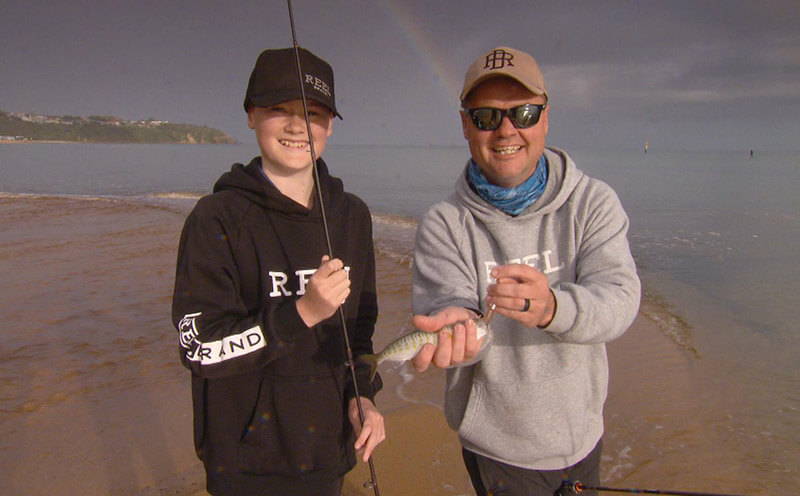 THIS WEEK ON IFISH TV
LOCATION: MOUNT MARTHA, VIC
TARGET: AUSTRALIAN SALMON
SUNDAY 13TH MARCH, 2022 on 10BOLD at 10AM
Catch past episodes of IFISH TV on Youtube so you can get your fishing fix any time, any where.
TALKING FISHING - C31 - TUESDAYS at 8.30pm
Catch "Talking Fishing" on Melbourne's C31 TV (CH44) at 8.30pm each Tuesday night. Staff member David Kramer along with Adam Ring Tiffany Newton host Australia's only "Live to Air" fishing television program at this prime time-slot. Put Tuesday night's at 8.30 away in your weekly diary of TV shows to watch!
Good Luck with your fishing and stay safe on the water,

The TEAM at Tackle World Cranbourne & Mornington