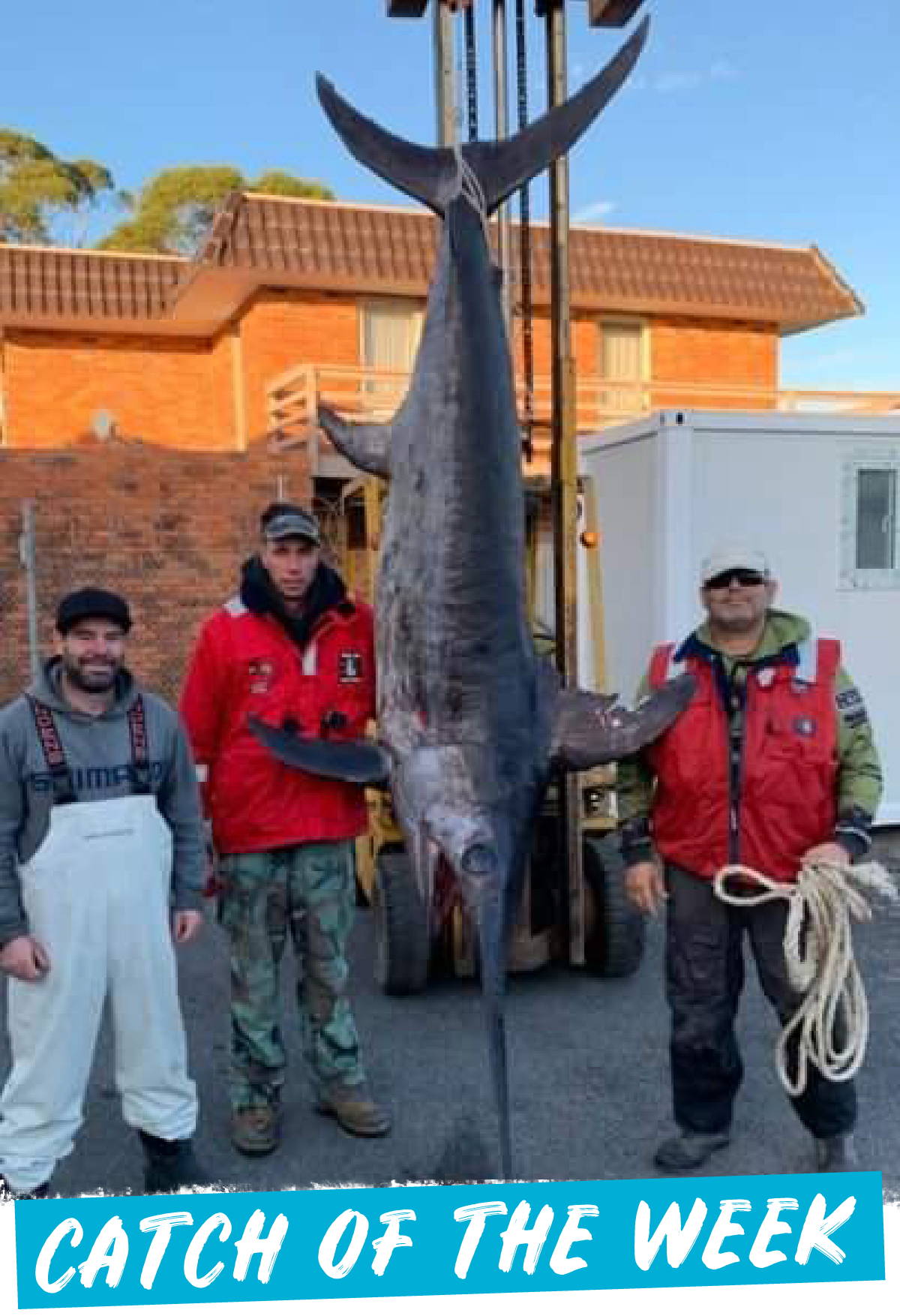 Congratulations to Timbo, Paul and Kim on your cracking 167kg swordfish caught out from Port Welshpool, you are this weeks Catch of the Week.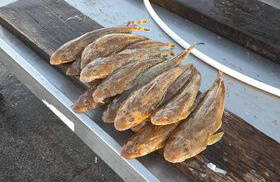 Dylan Gussenhoven fished Cat Bay on the weekend and caught some nice flathead.
Don Wood caught a nice bag of whiting and flathead fishing out from Hastings last week.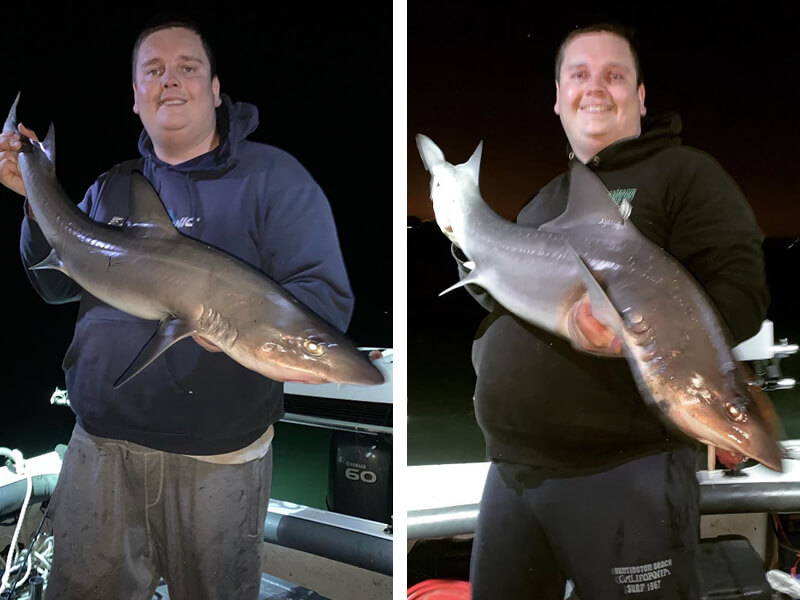 Chris Preston fished around Lysaughts and Elizabeth Island on Sunday and Monday nights and managed a gummy each night. The gummy off Lysaughts on Sunday took fresh grass whiting and the one off Elizabeth on Monday took fresh wrasse. Thanks for the report Chris!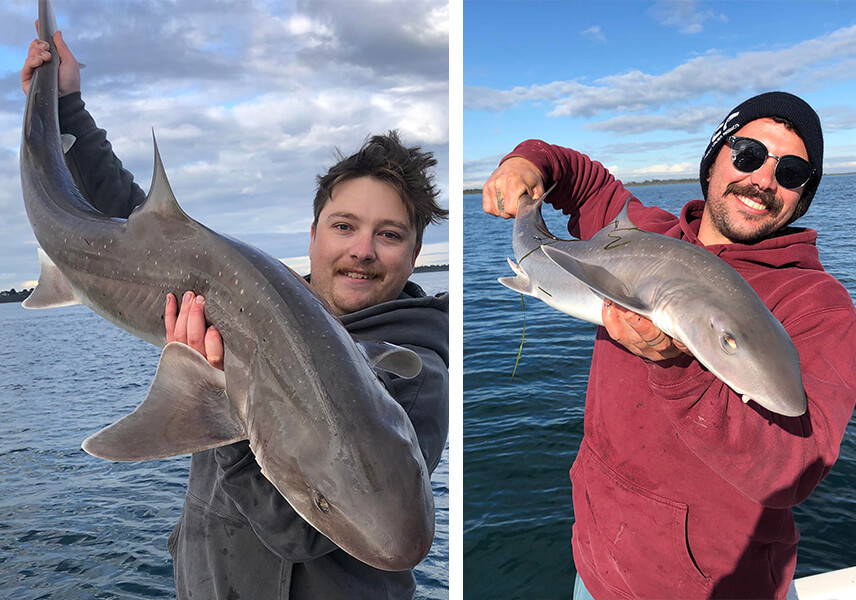 Kallan Braid-Ball from Jarvis Walker and his brother in law Matt Niles fished the Top End of Western Port and caught some nice gummies with fresh squid getting the job done.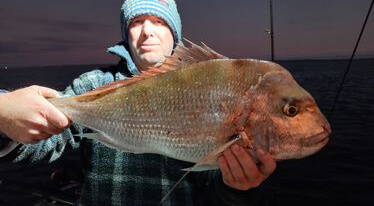 Darren Adams got some advice on winter snapper from staff member Mark Keaveny then headed to Eagle Rock and caught this nice snapper on Sunday night.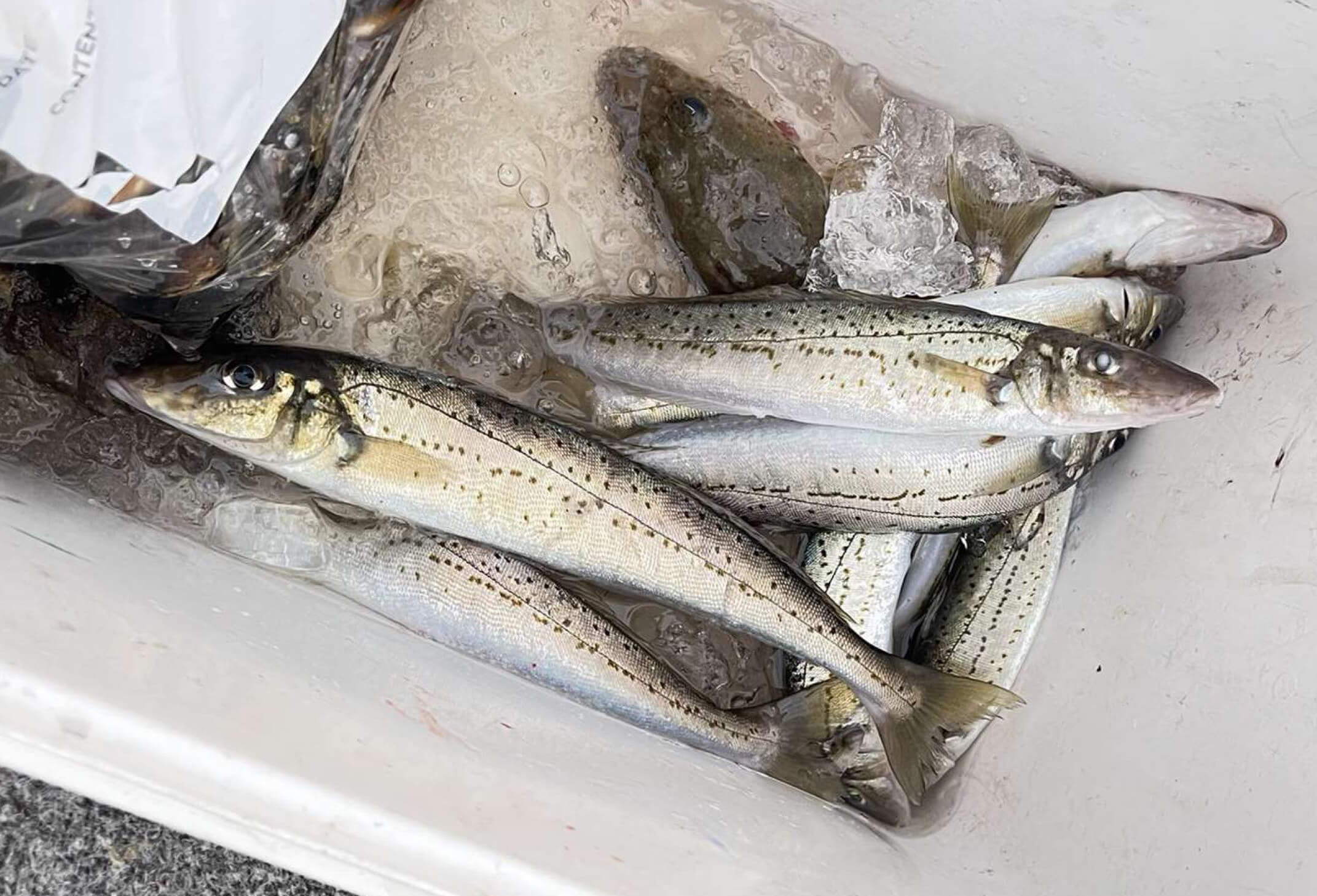 Staff members Ben Clothier and Adam Walker fished out from Mornington and managed some nice whiting and flathead fishing the reef edges. The guys report having to work through the pinkies and burley was key to keeping the bite going.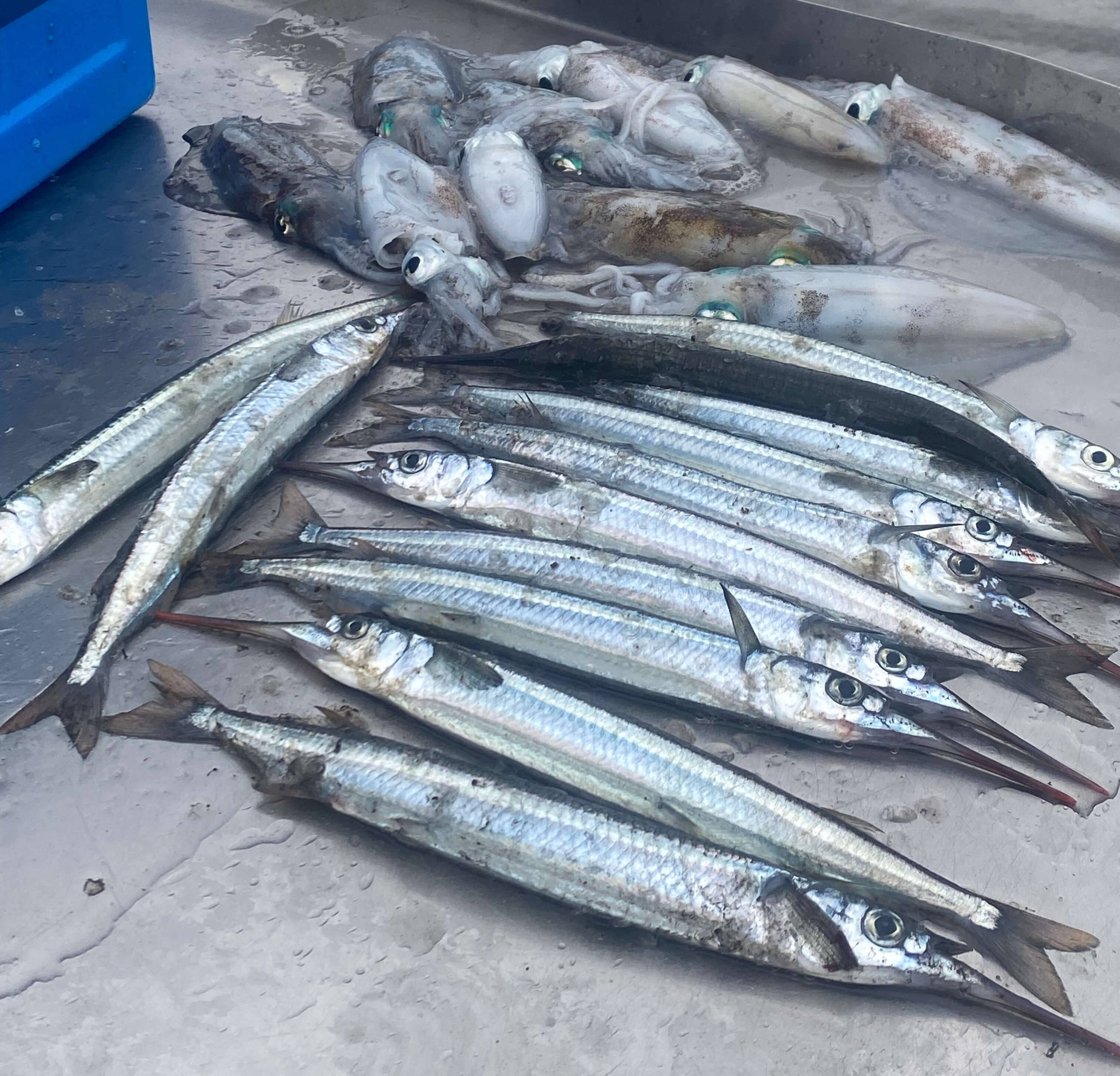 John Oz fished Mornington and caught some nice garfish using maggots for bait and the squid were caught on an orange coloured Clicks jig. Well done John.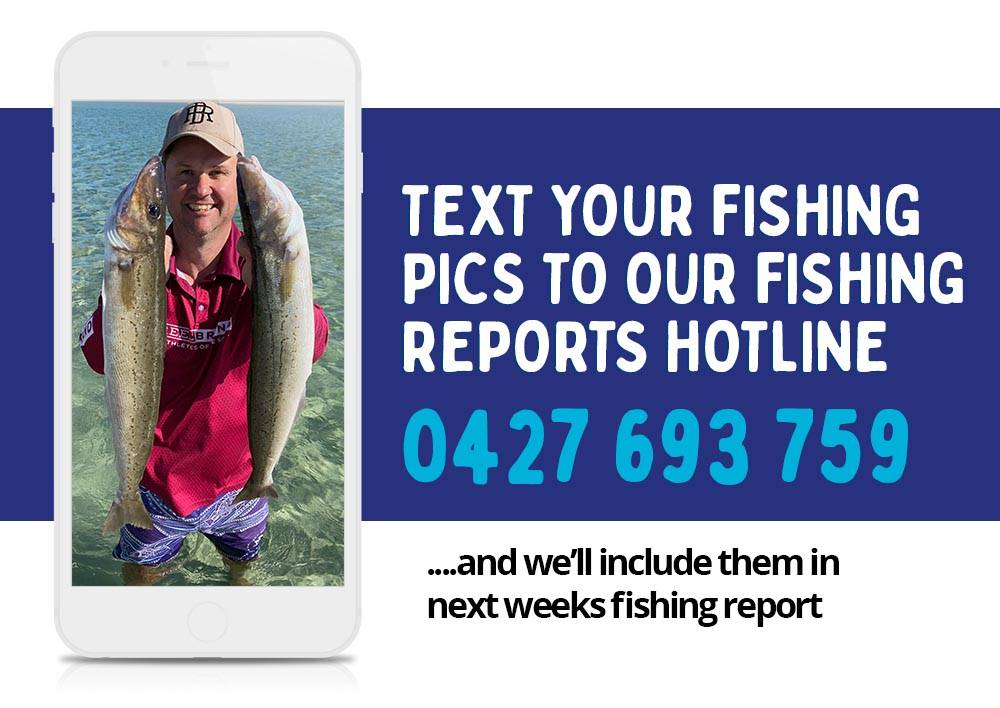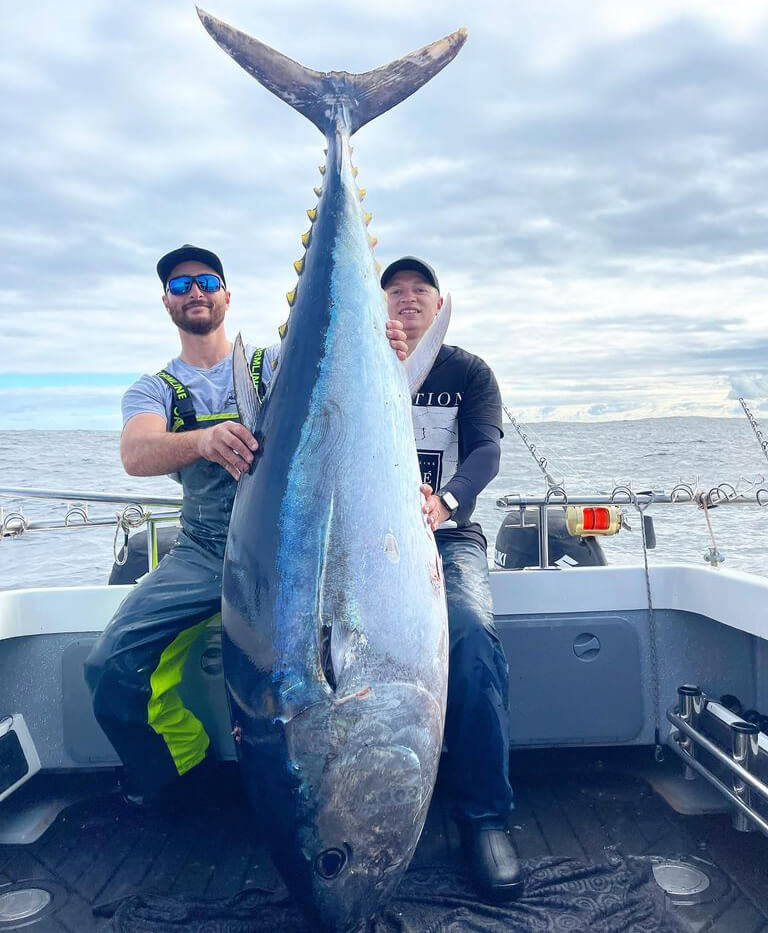 Chris Cassar from Cassar Fishing Charters is having a great season on the barrel tuna. Over the weekend he managed this nice 115kg from a double hook up. Angler Rowan Waymouth smashed it with a 50min fight time.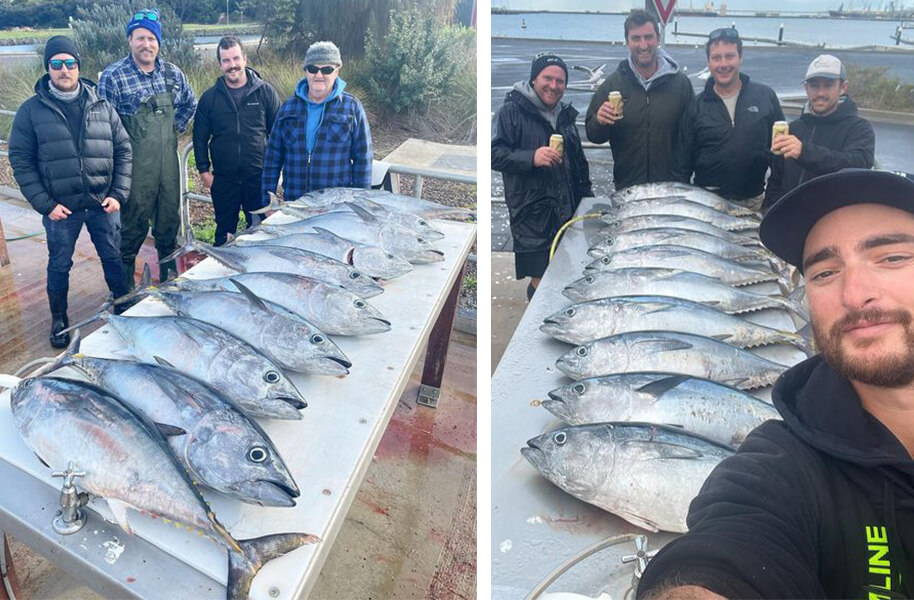 Chris also had some fantastic trips on the school tuna with his customers out from Portland over the past week.
Matt Cini from Reel Time Fishing Charters helped his customers catch some fantastic school tuna out from Portland this past week.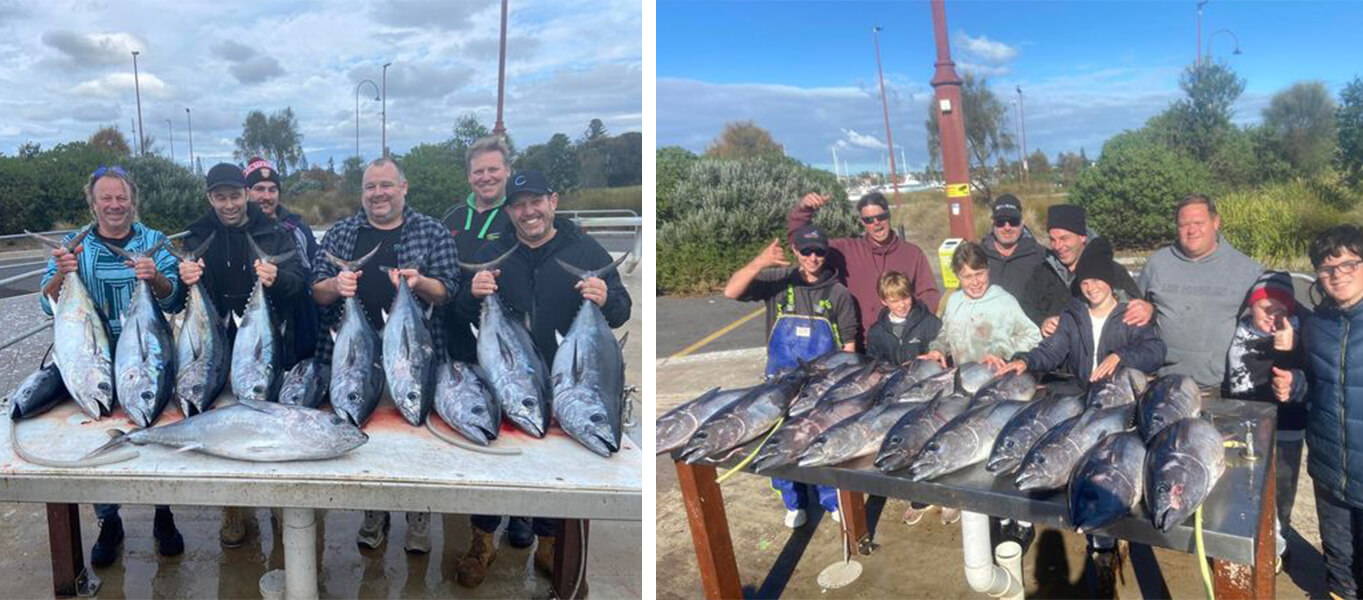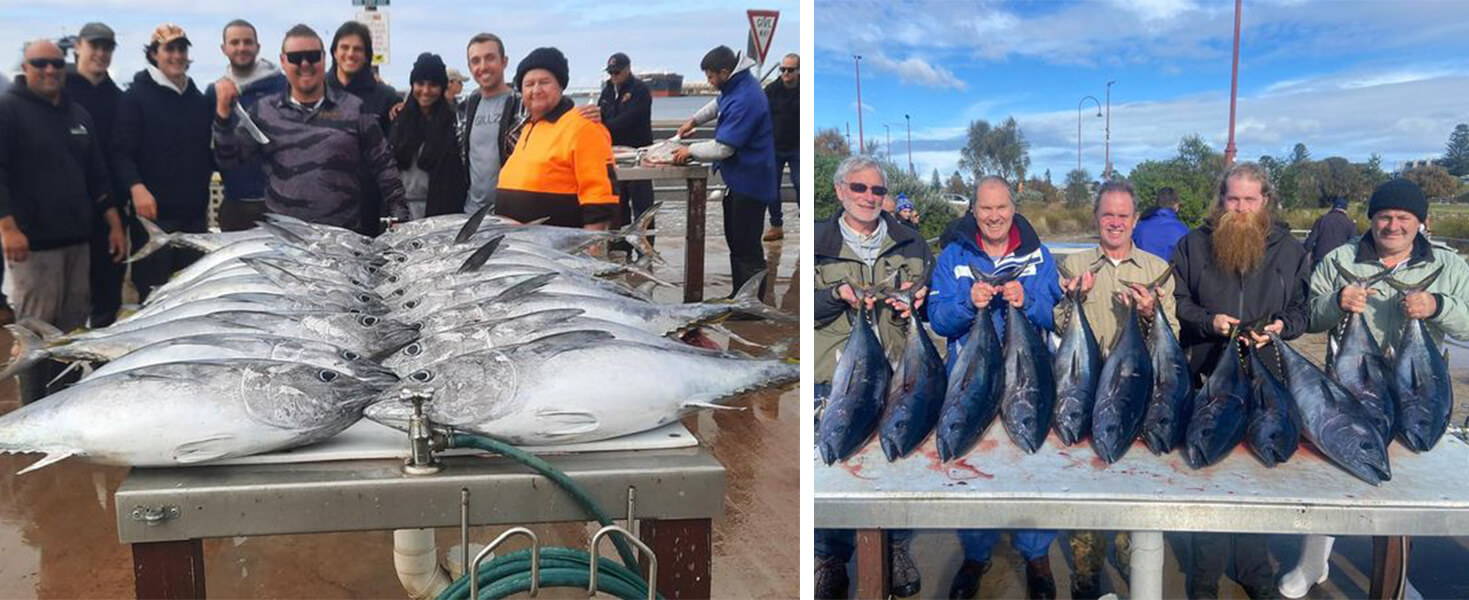 Marco and Simon Rinaldi from Sharkmen Fishing Charters had a good week on the tuna out from Portland with some nice bag outs for their customers.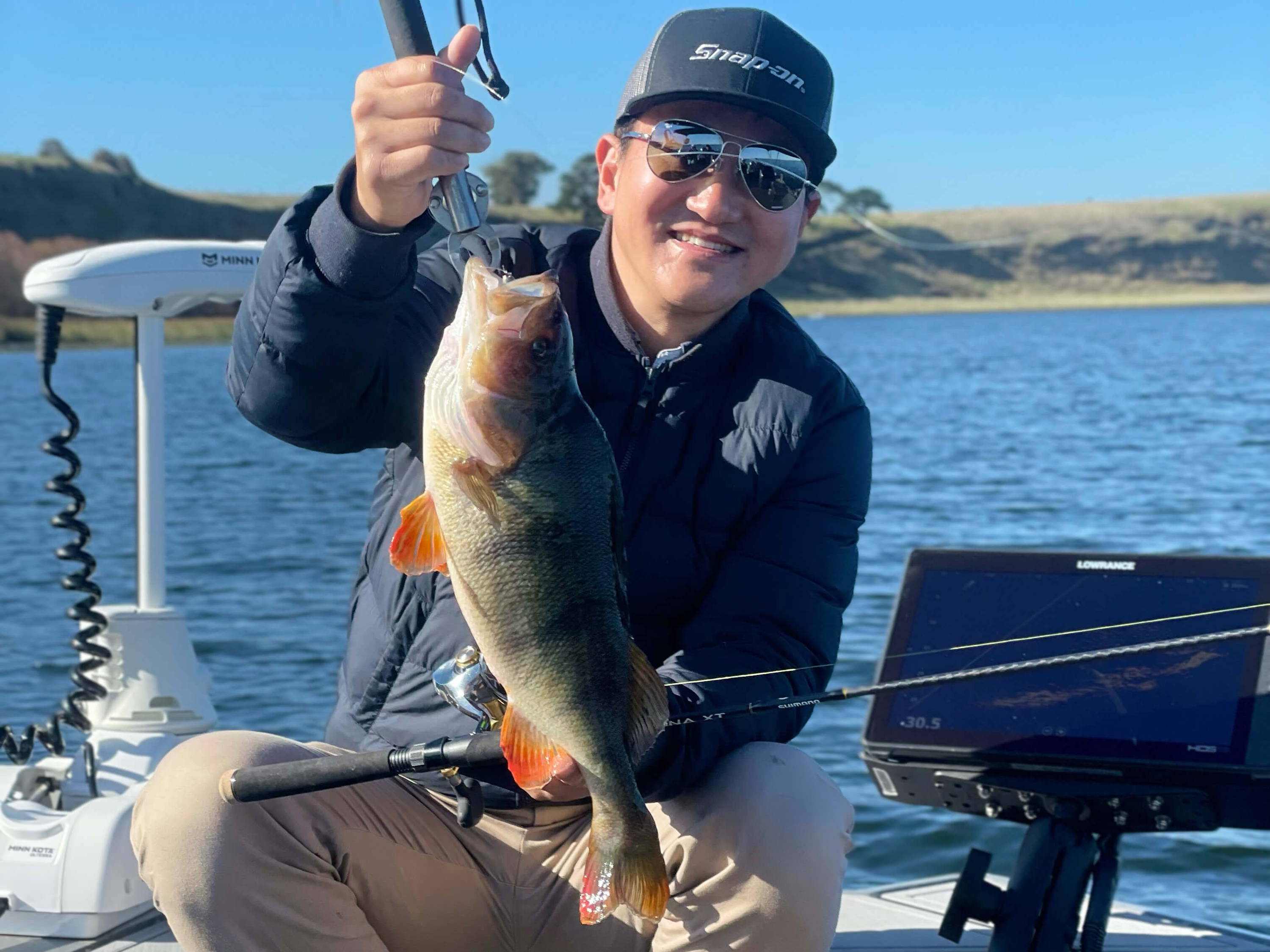 Jack caught this cracker 3lb redfin at Lake Purrumbete. Jack reports good numbers of fish caught also.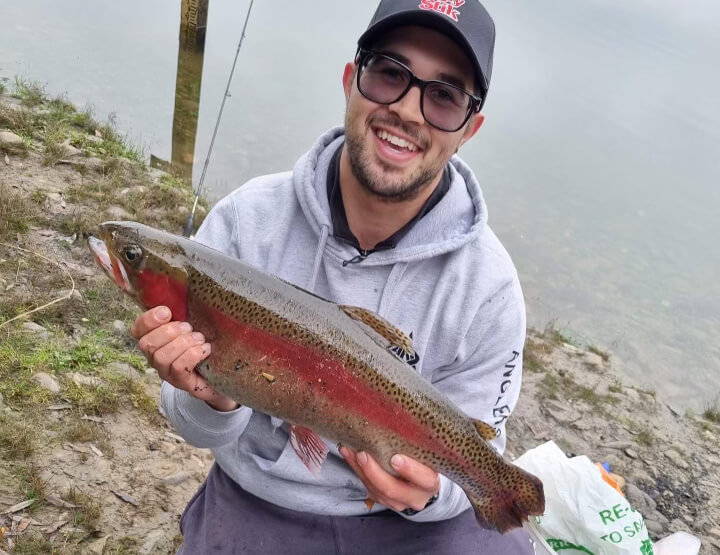 Lockie Buttigieg caught and released a ripper rainbow trout fishing Eildon Pondage on the weekend.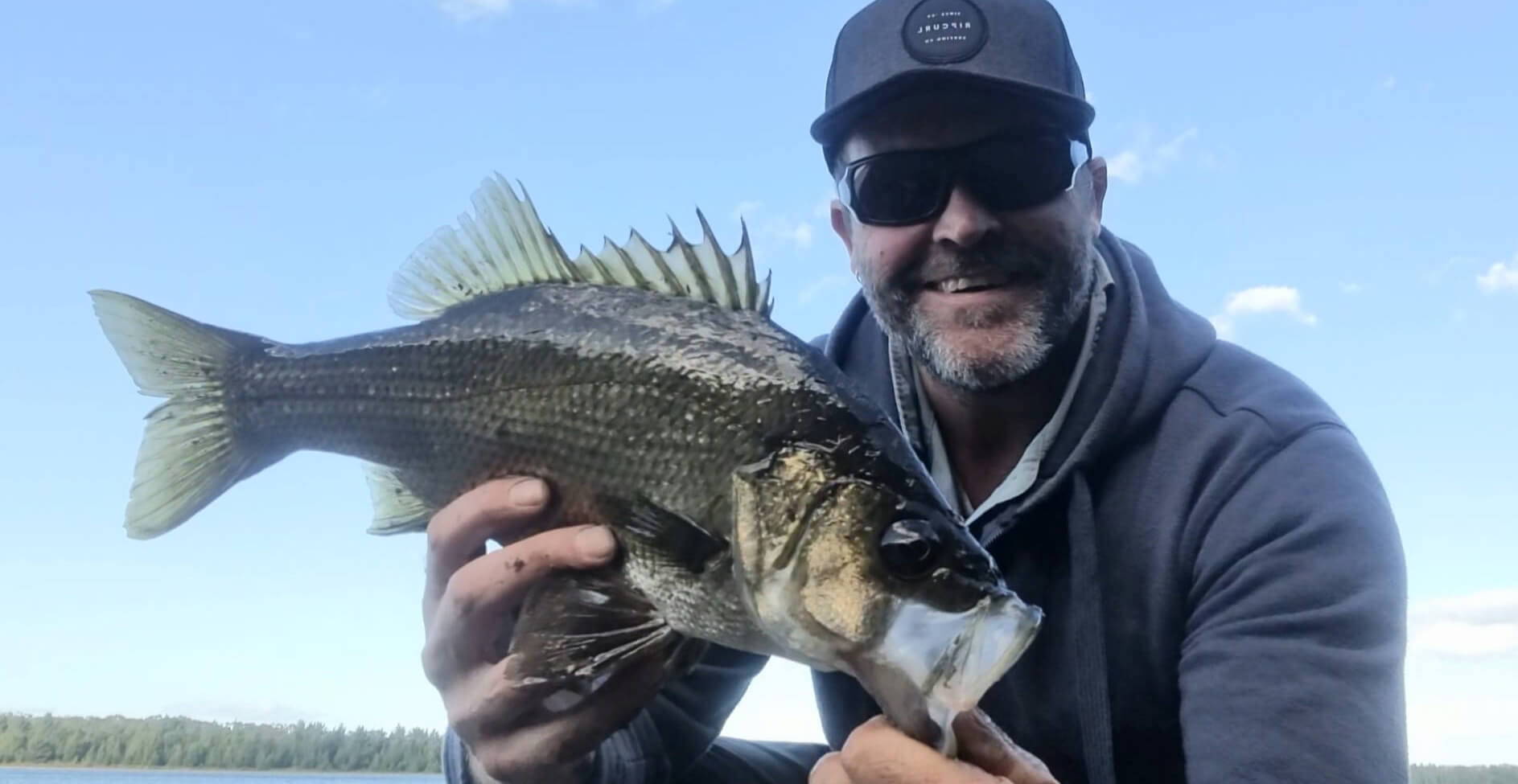 Andrew Ketelaar fished Devilbend Reservoir and caught some beautiful estuary perch.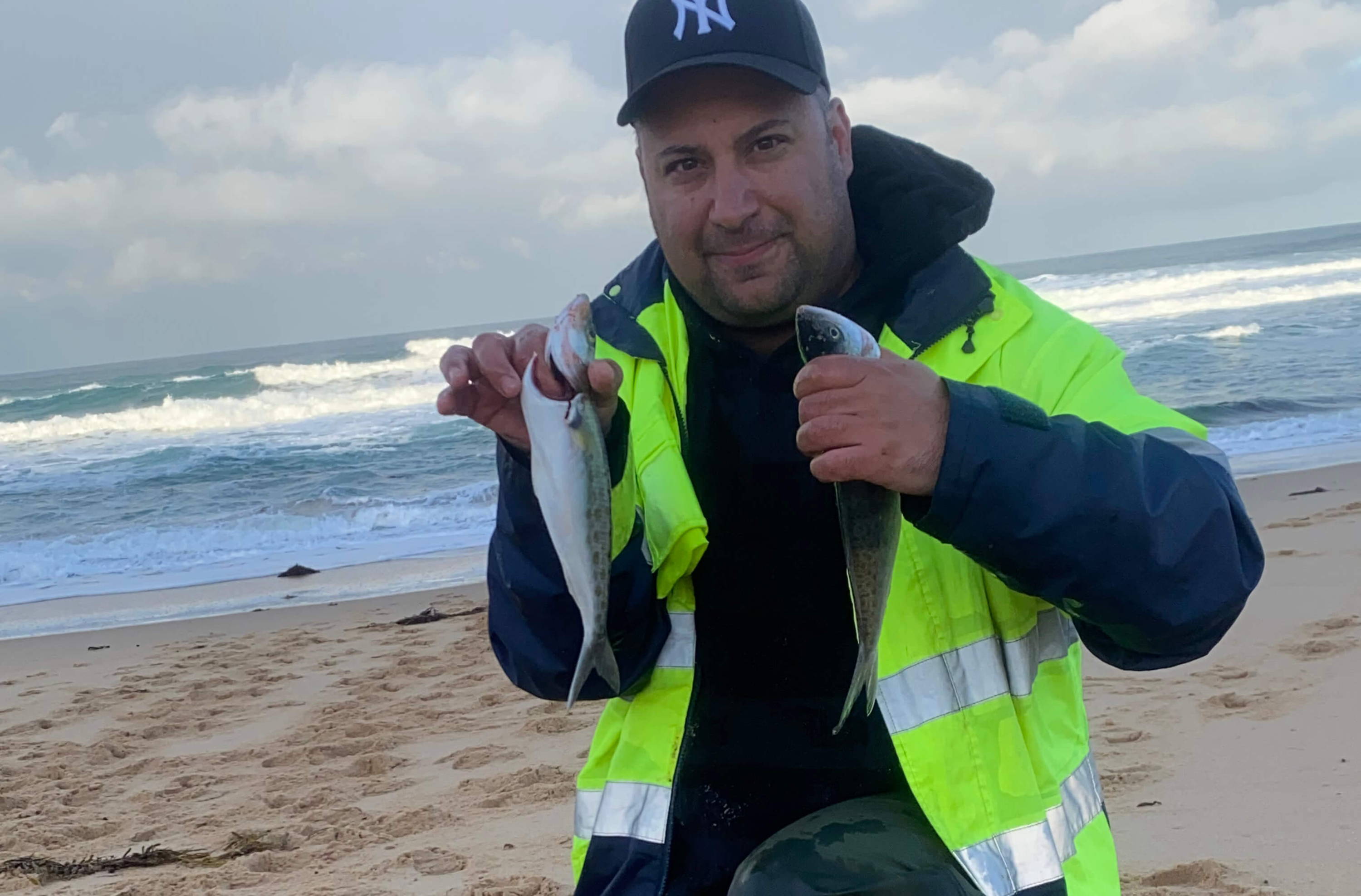 John Oz fished Kilcunda and caught some nice salmon using pipis for bait.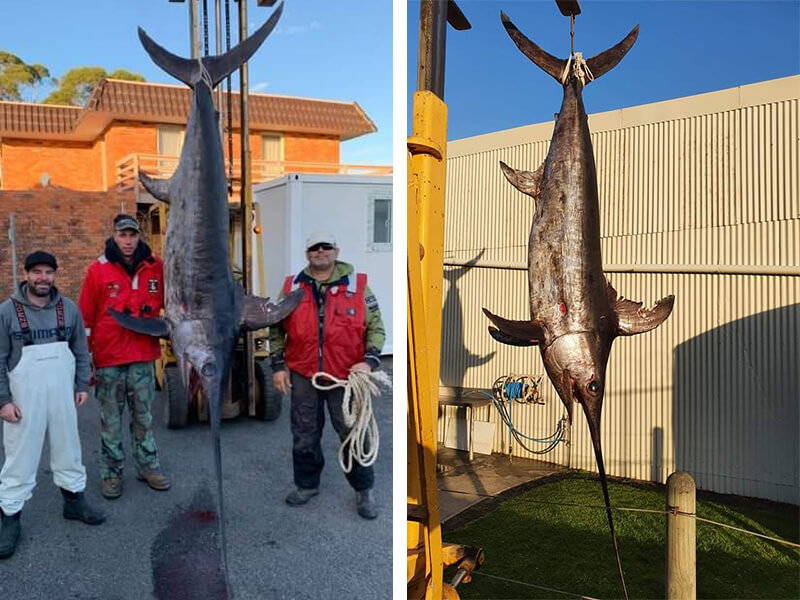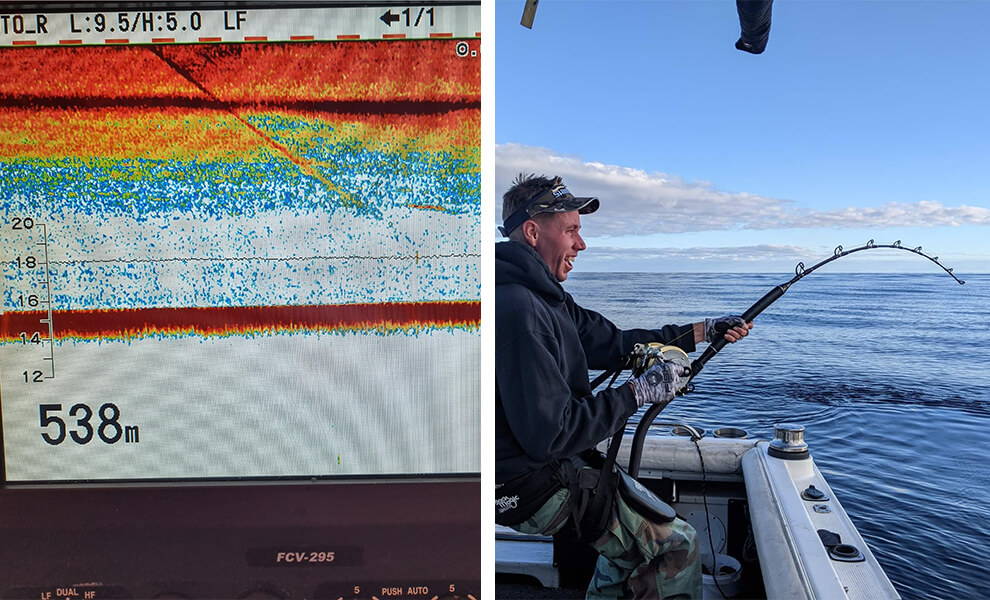 Timbo Beveridge, Paul Williams and Kim Barned caught this cracker 167kg swordfish after heading out 204km from Port Welshpool. The guys caught the sword using local squid rigged on their Tiagra 80 spooled in store and used the Tiagra Hyper 65-100 rod. Well done on the epic catch guys and thanks for reporting in!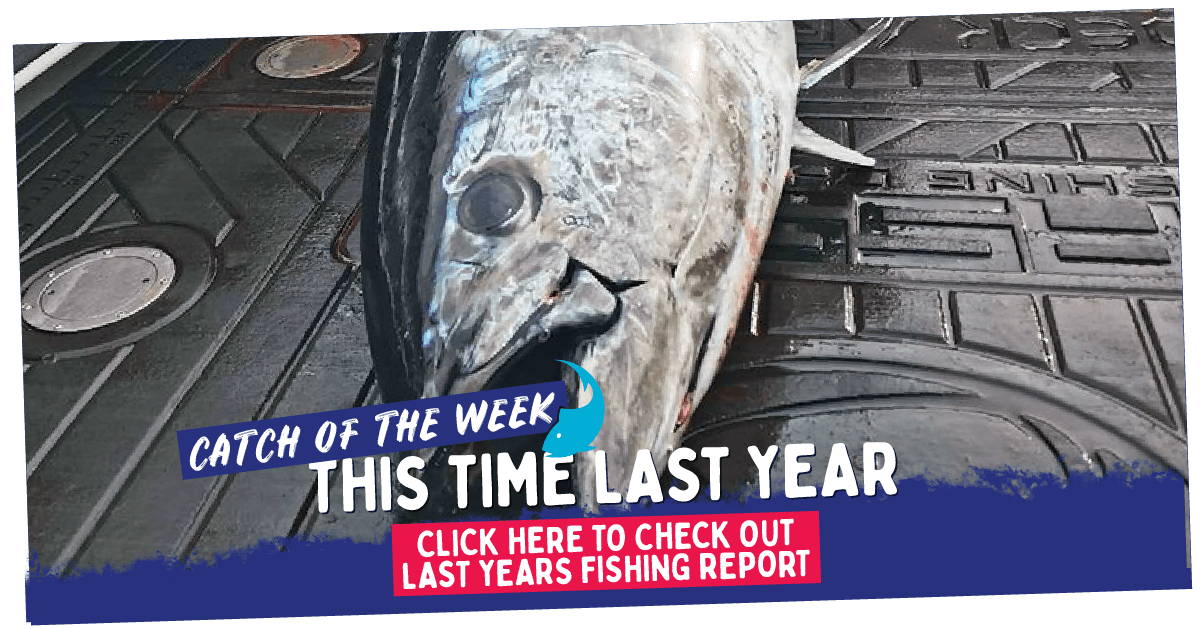 Our fishing report archives go back to 2014 so you can go back and see what was being caught where over the years.
IFISH WITH TACKLE WORLD - NEW 2022 SERIES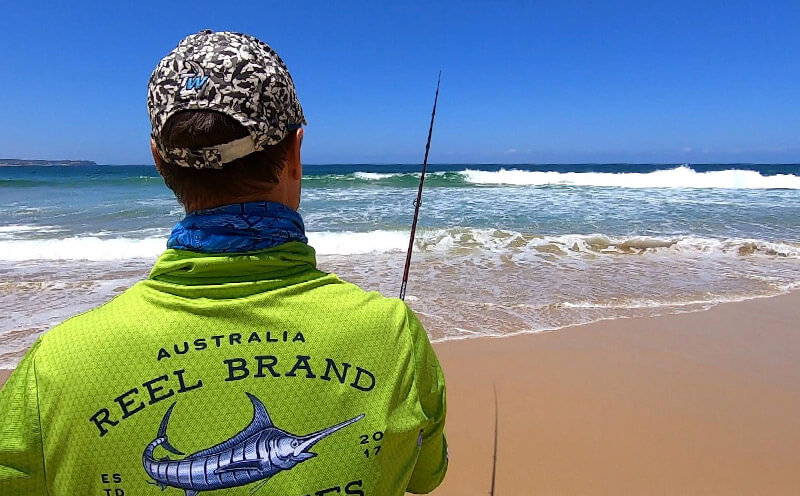 THIS WEEK ON IFISH TV
LOCATION: MARKS POINT, NSW
TARGET: YELLOW FIN WHITING
SUNDAY 5th JUNE, 2022 on 10BOLD at 5PM
Catch past episodes of IFISH TV on Youtube so you can get your fishing fix any time, any where.
TALKING FISHING - C31 - TUESDAYS at 8.30pm
Catch "Talking Fishing" on Melbourne's C31 TV (CH44) at 8.30pm each Tuesday night. Staff member David Kramer along with Adam Ring Tiffany Newton host Australia's only "Live to Air" fishing television program at this prime time-slot. Put Tuesday night's at 8.30 away in your weekly diary of TV shows to watch!
Good Luck with your fishing and stay safe on the water,

The TEAM at Tackle World Cranbourne & Mornington