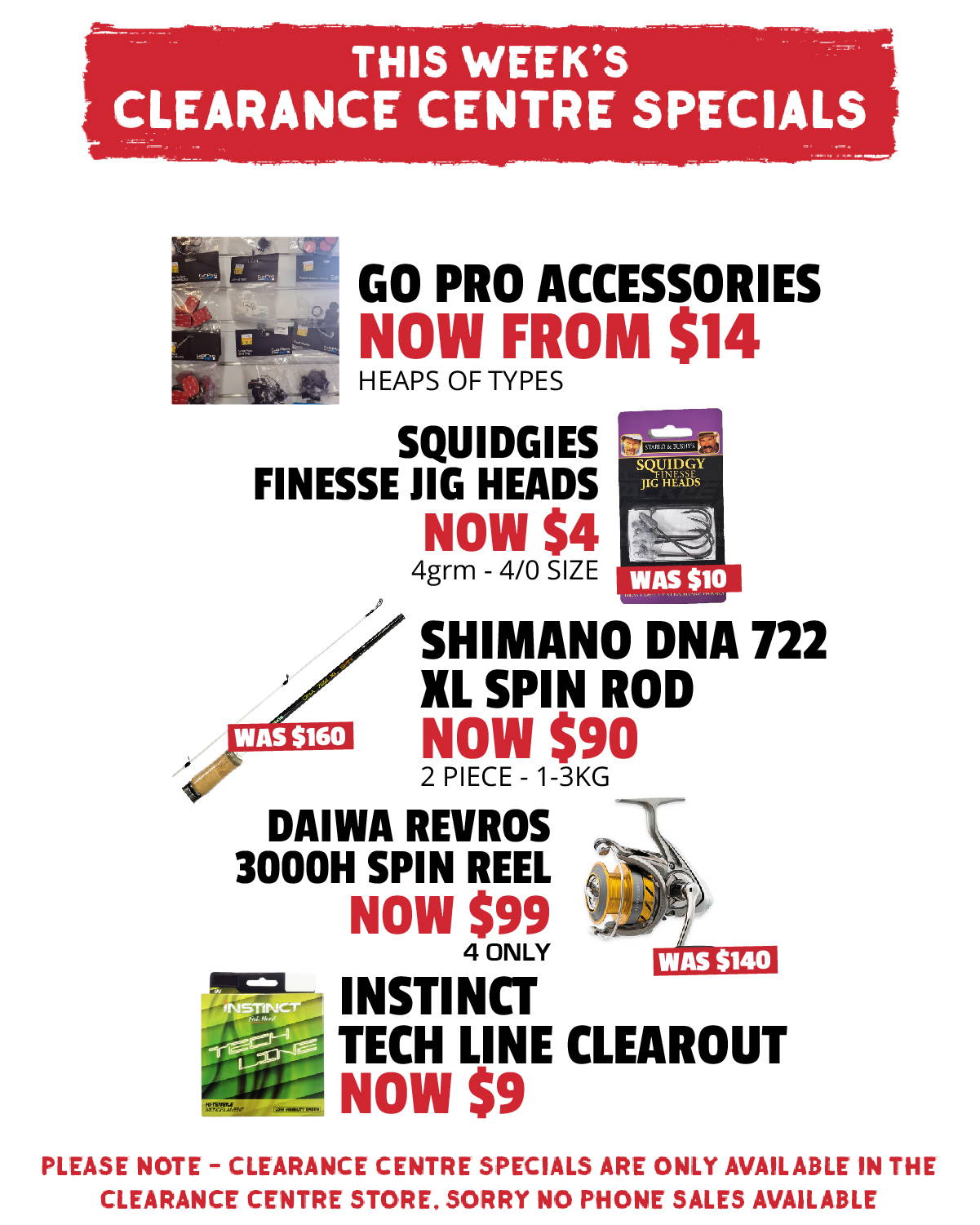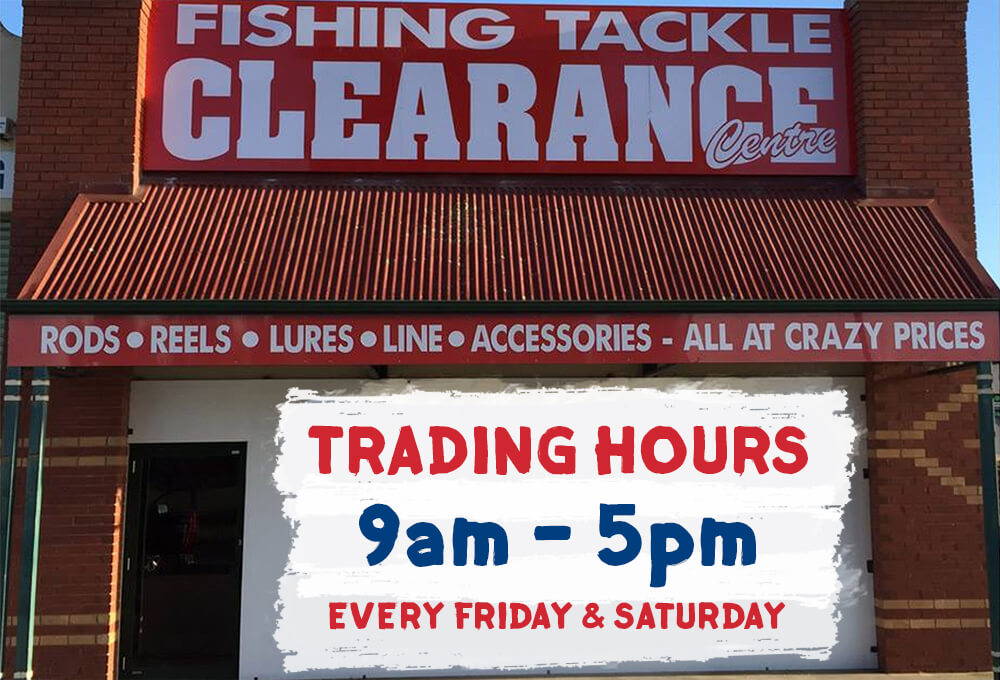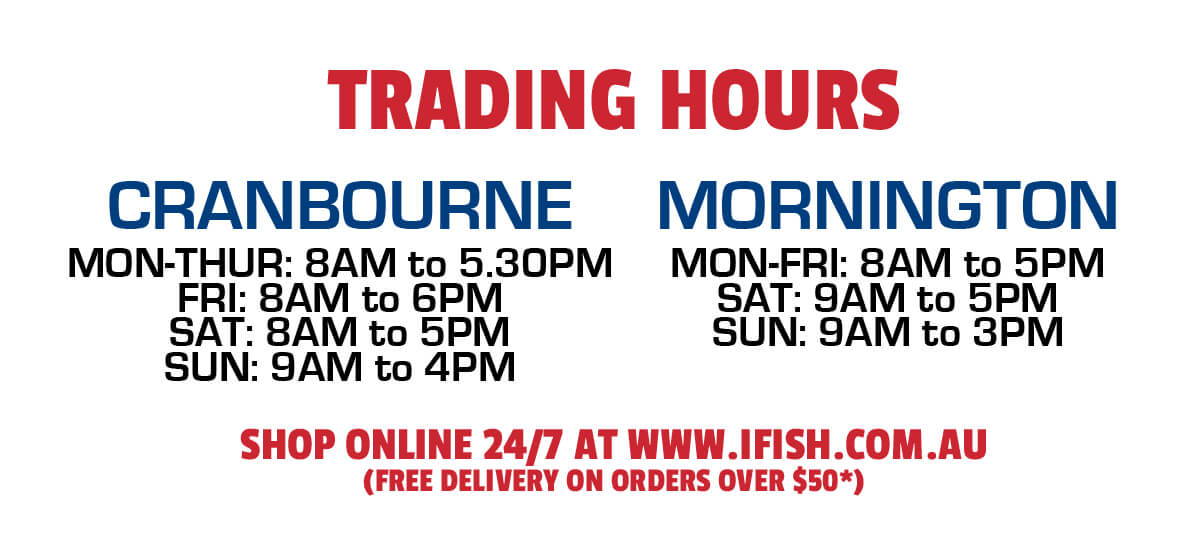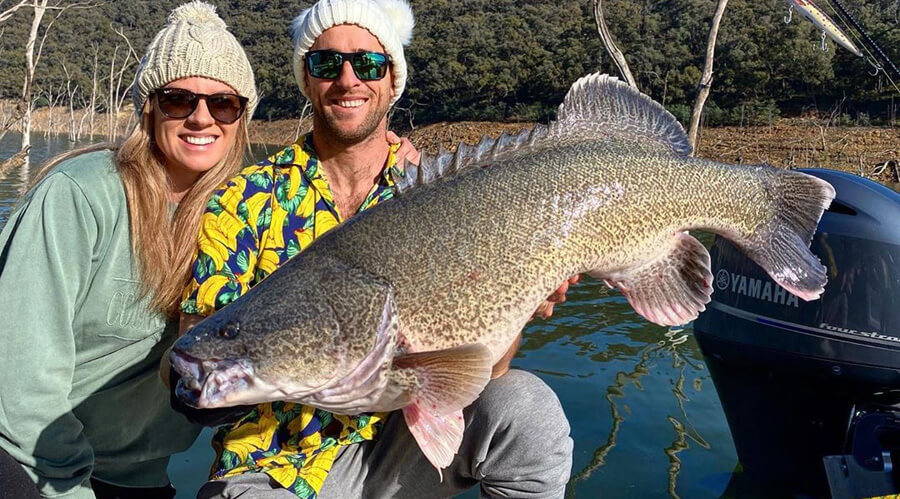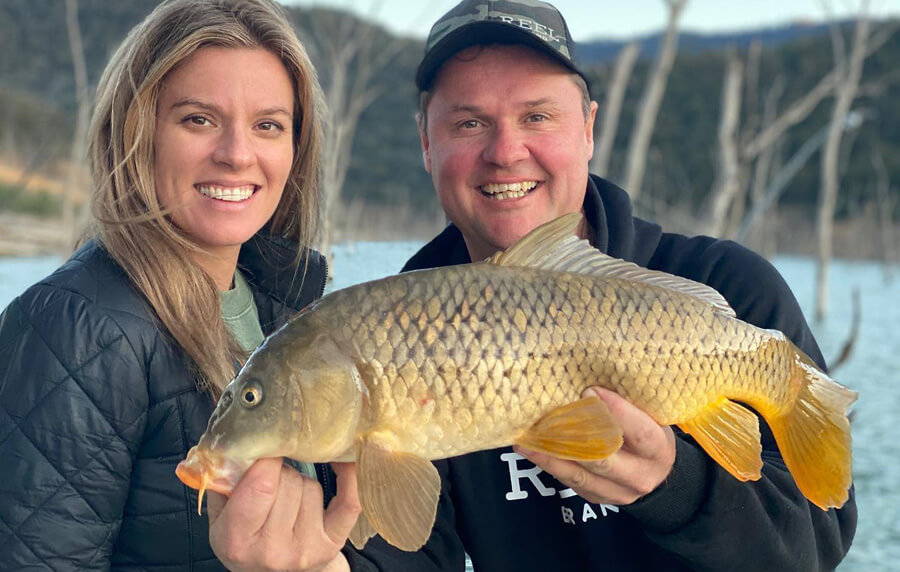 Paul, Cristy and Jet fished Lake Eildon over the Queens Birthday long weekend staying on a Water's Edge house boat. They landed murray cod to 85cm, some beautiful brown trout trolling pink Tassie Devil lures and Rapala 7cm lures. The team also managed to put a dent in the carp population catching big numbers of them from the back of the house boat.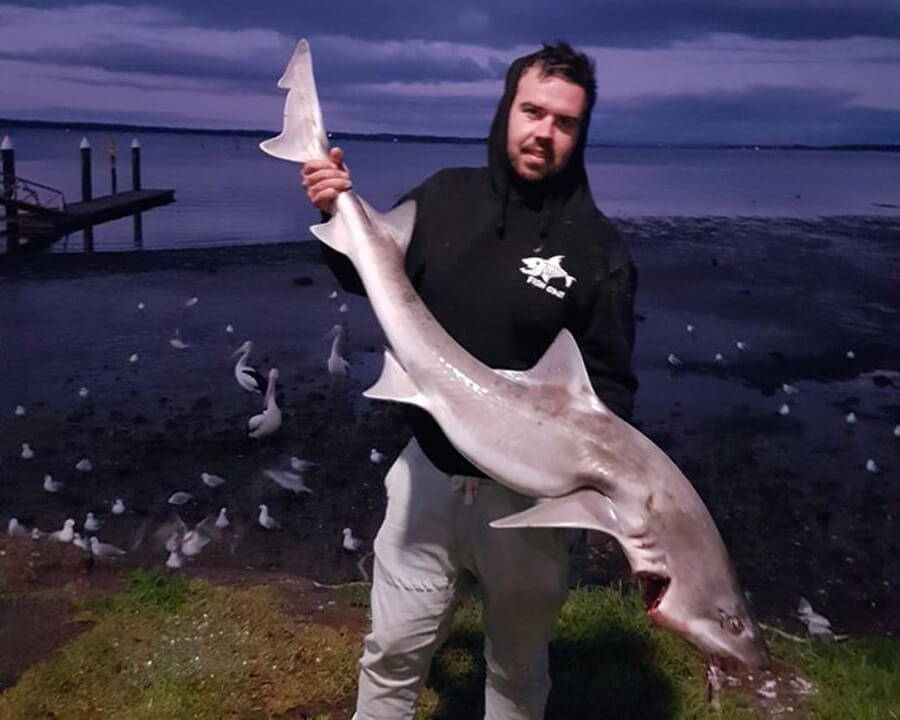 Shaun Furtiere from Think Big Fishing Charters had Shannon Knight and Michael Kilpatrick on board on Sunday afternoon and managed a cracking gummy shark while fishing Western Port.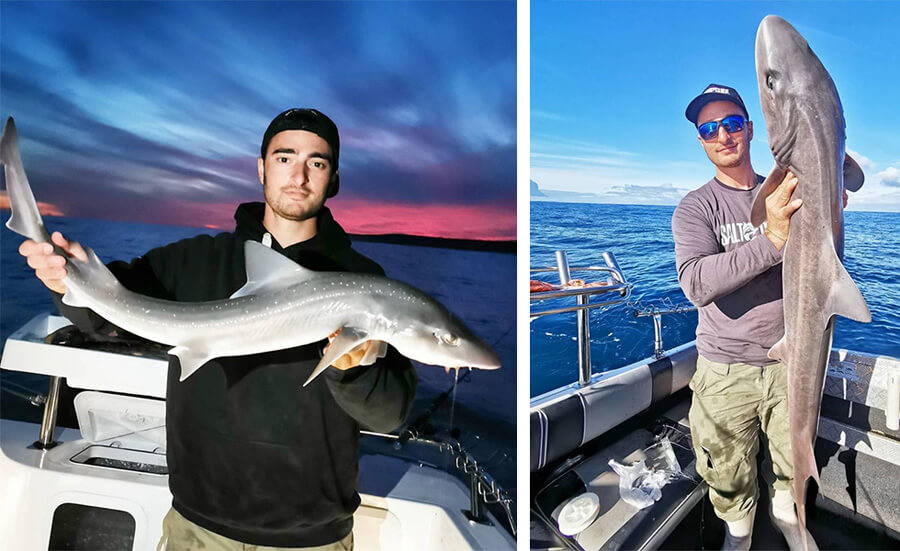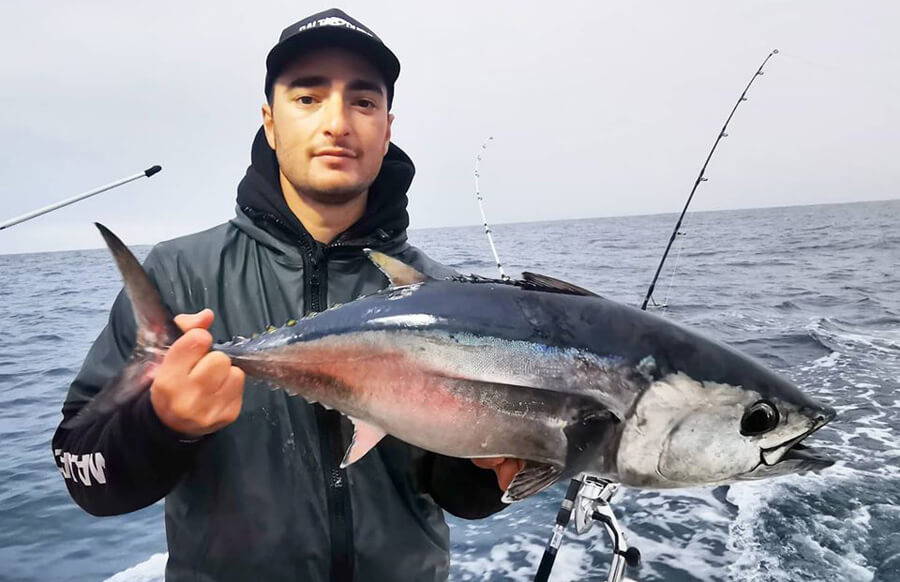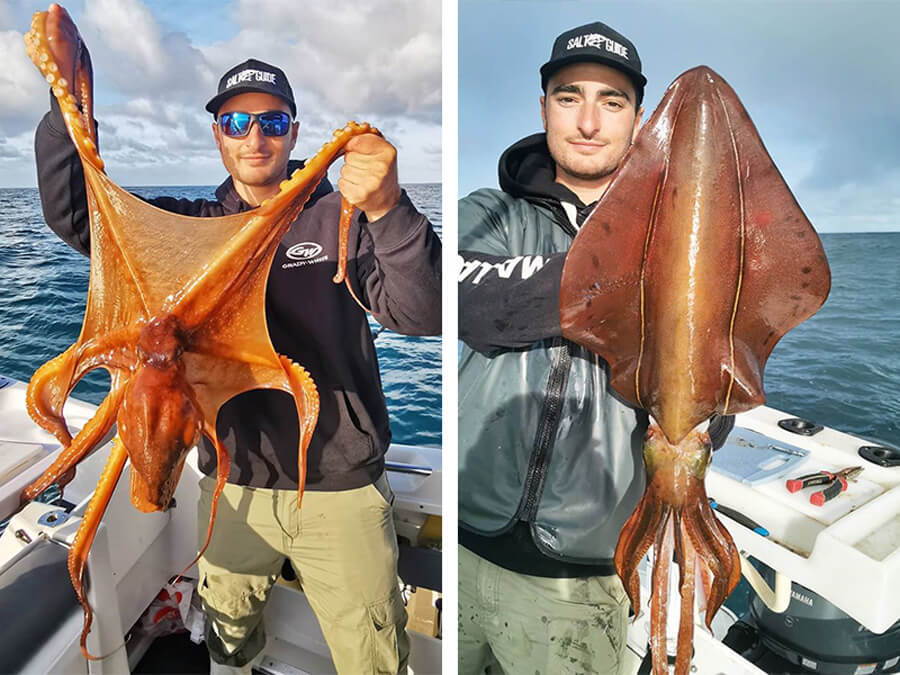 Chris Cassar from Cassar Fishing Guides has spent a bit of time offshore from Flinders this past week and has found a lot of different species biting well with the main targets being gummy sharks and tuna.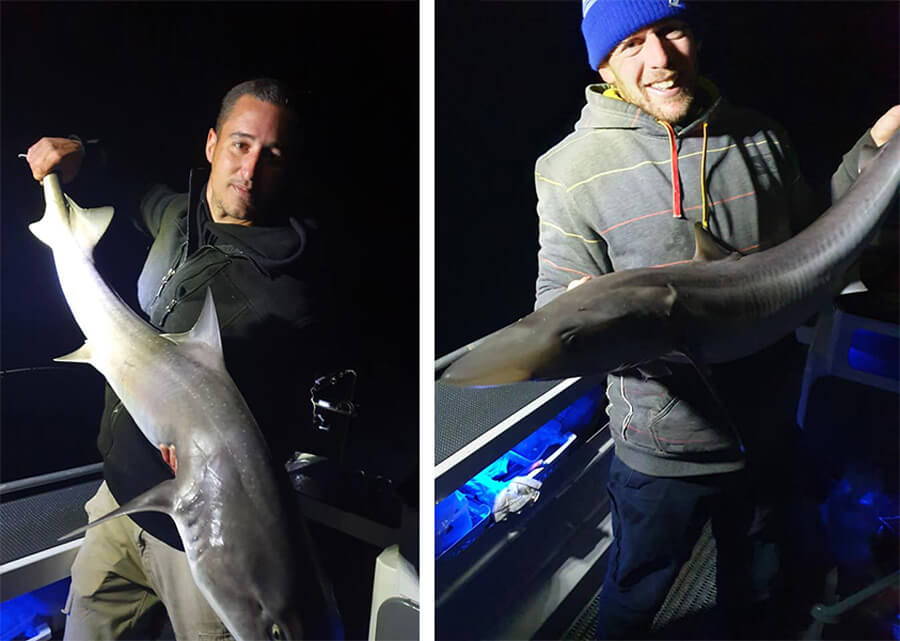 John Moore and Kris Pettenuzzo fished offshore from Flinders last week and managed a nice school shark and a gummy shark.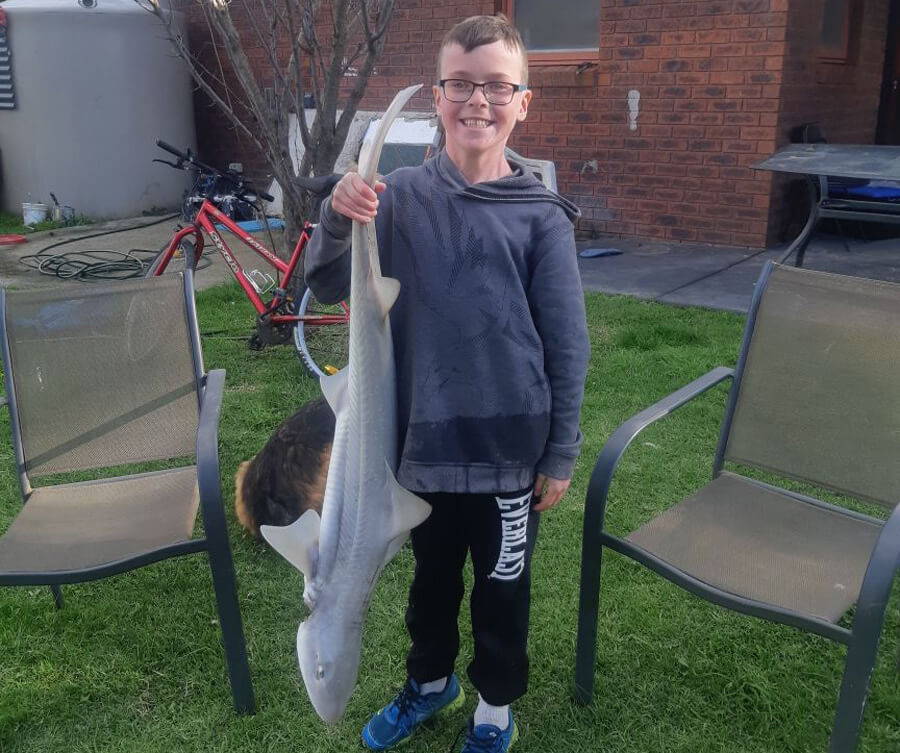 Cameron Hamilton with a nice gummy he helped land on Tuesday night down near Flinders. The gummy was caught using fresh calamari caught earlier that day.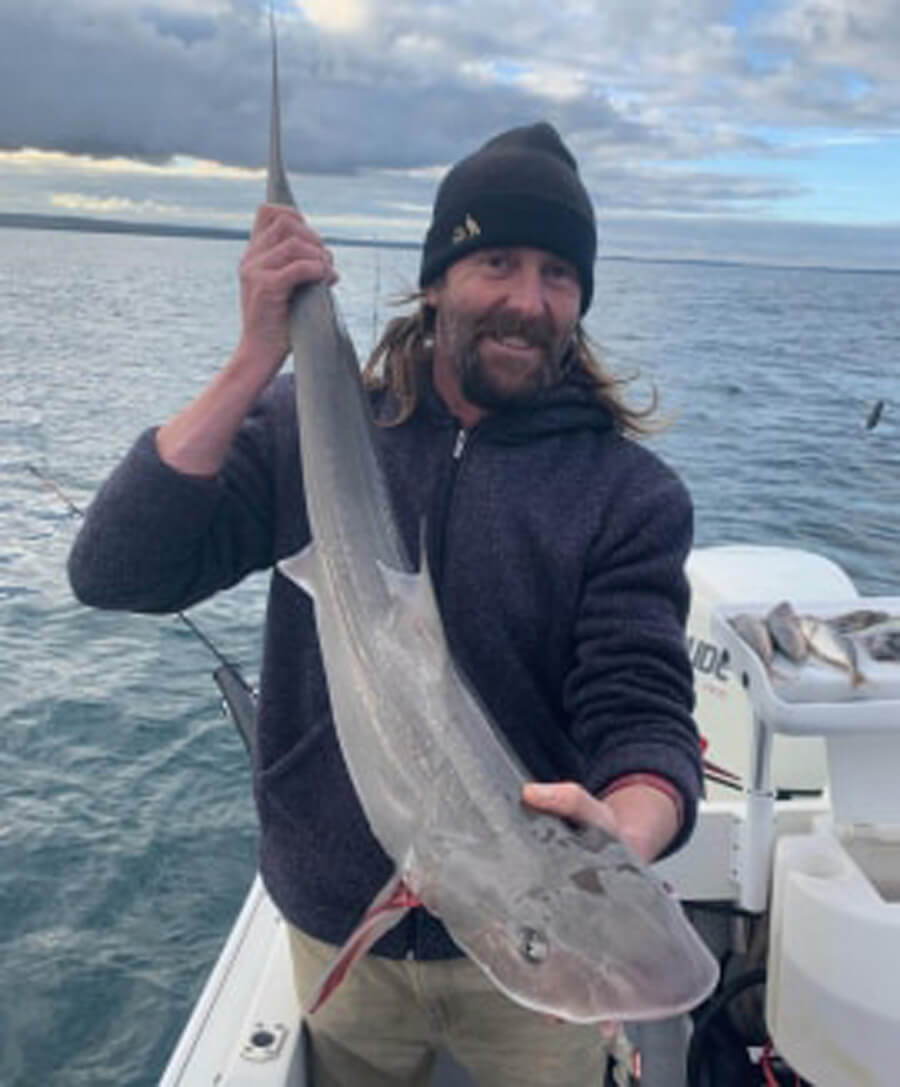 Kevin Thompson reports in from the Western Entrance with a nice gummy caught on a slimey mackerel cutlet. Well done Kev!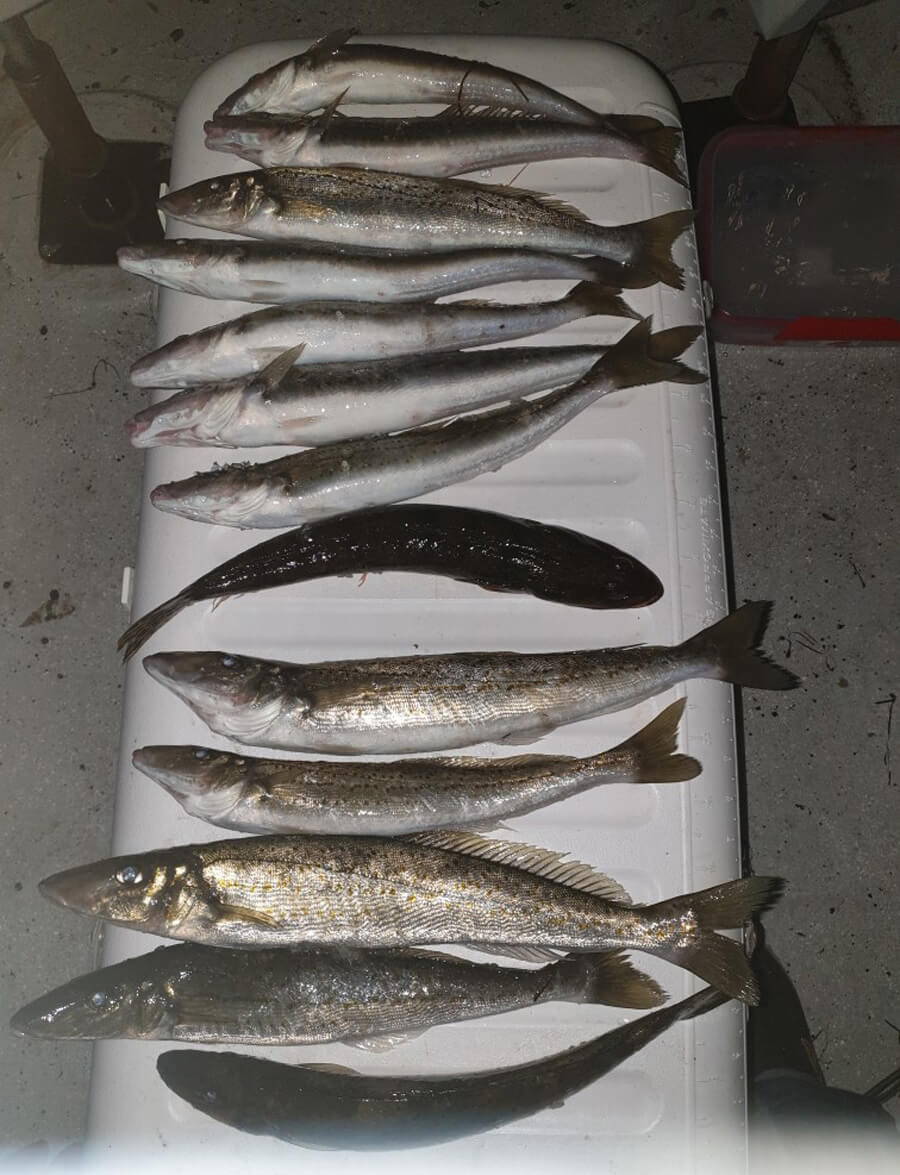 Mark and Warbo fished Tyabb Bank on Tuesday and caught some fantastic whiting an hour after the tide change using pipis for bait.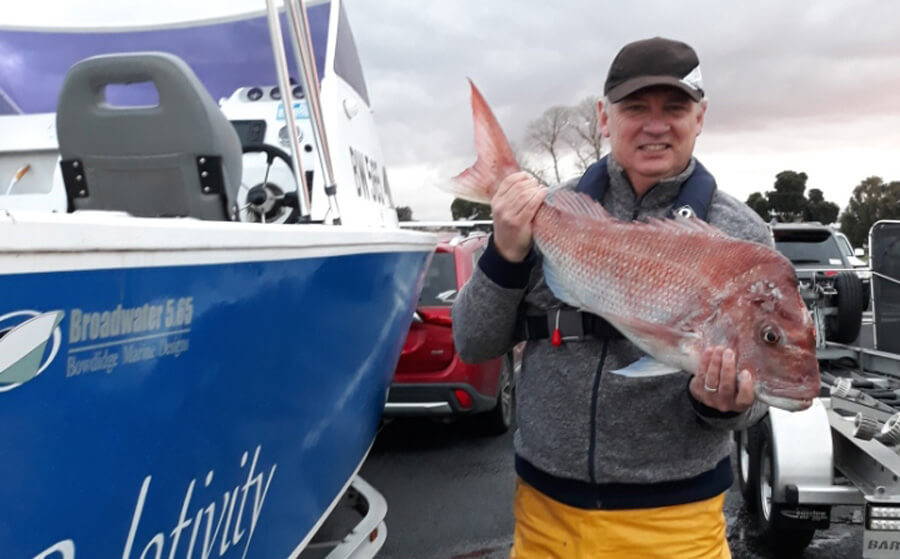 Glenn Manning caught this nice snapper fishing Joe's Island in 7 metres of water at the top of the tide on Monday afternoon. Well done Glenn and thanks for reporting in.
Huff and Kozzi fished out the front of Cape Woolamai and managed a good feed of tiger flathead and this nice gummy shark.
10 year old Harrison with his PB snapper of 80cm caught out from Mornington in 20 metres on Monday morning. Cracking fish Harrison, well done!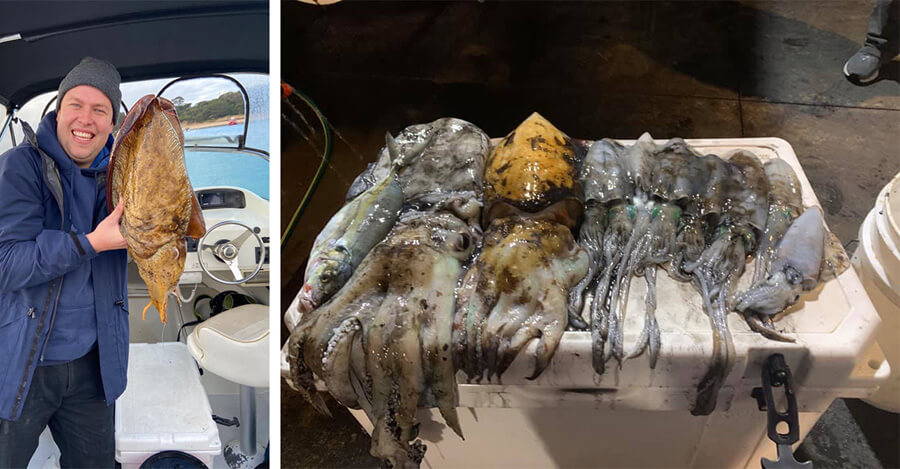 Bill Adamopoulos fished with a mate at Portsea and Mud Island this week and managed some nice squid and some monster cuttlefish.
James Matarazzo fished the Symonds Channel last week for a nice gummy shark caught on fresh couta fillet.
Matt Cini from Reel Time Fishing Charters headed up the Glenelg River from Nelson with his customer.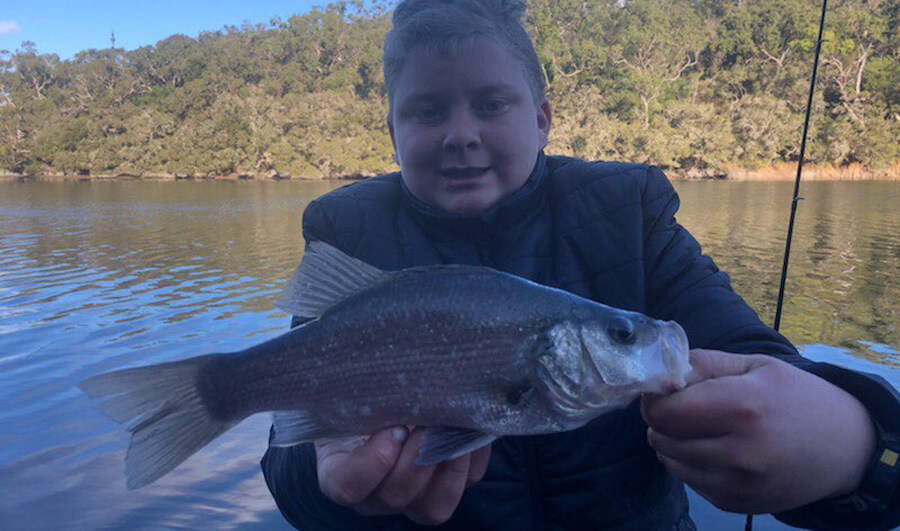 Zac fished with the Blackford family and Brett Reed over the long weekend at Nelson and managed a nice estuary perch and mulloway. Well done Zac and thanks for your report.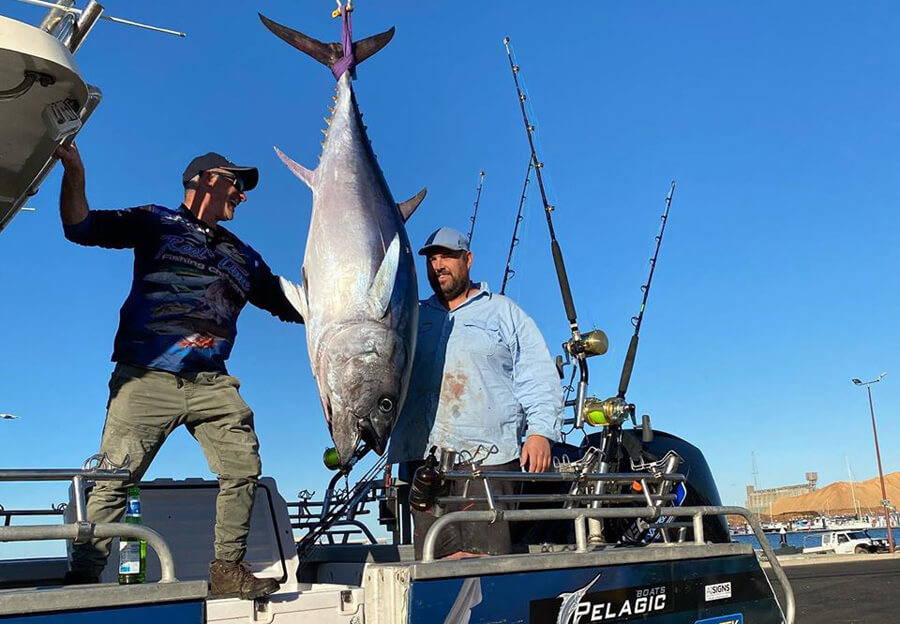 Matt Cini from Reel Time Fishing Charters had regular customer Ethan on board and they managed a cracker 90kg barrel tuna as well as a 20kg plus fish while out from Portland. When the fish was gutted it was found to be full of pilchards.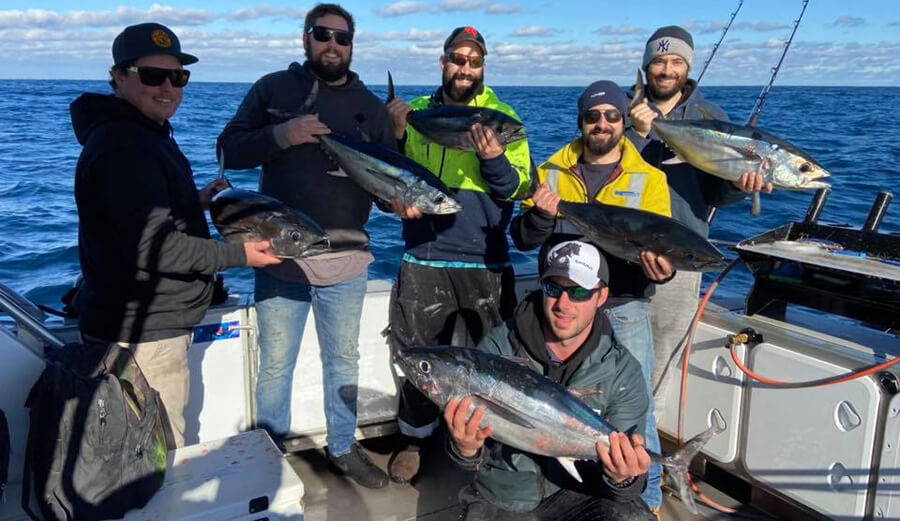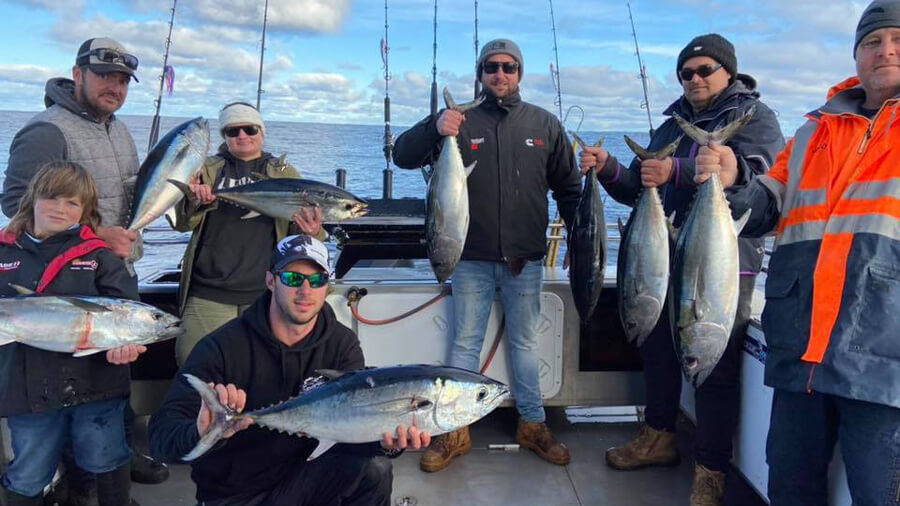 Marco from Reel Time Fishing Charters has had a number of great sessions on the Portland school tuna with their customers this past week.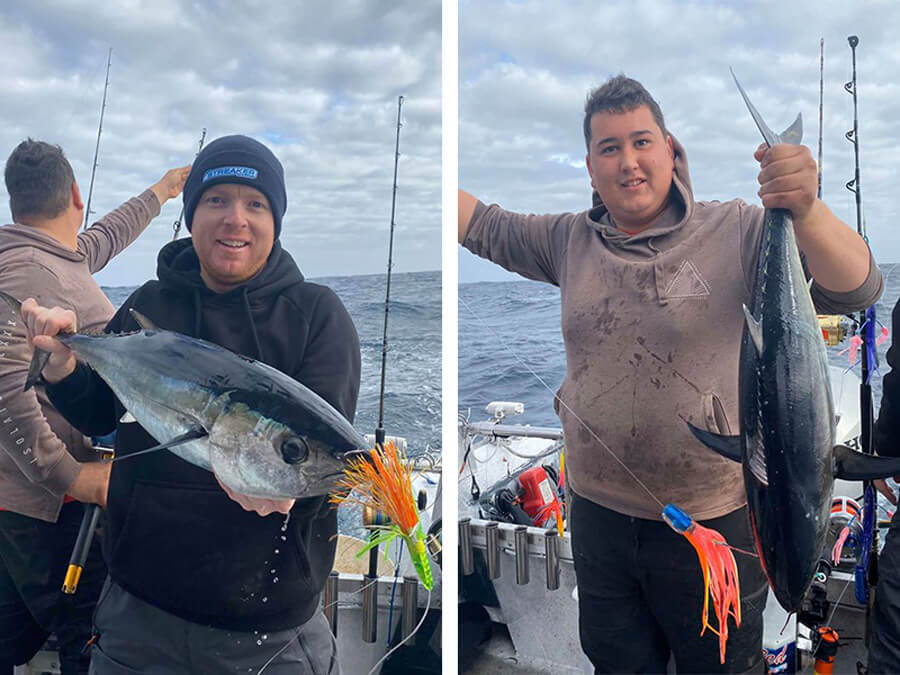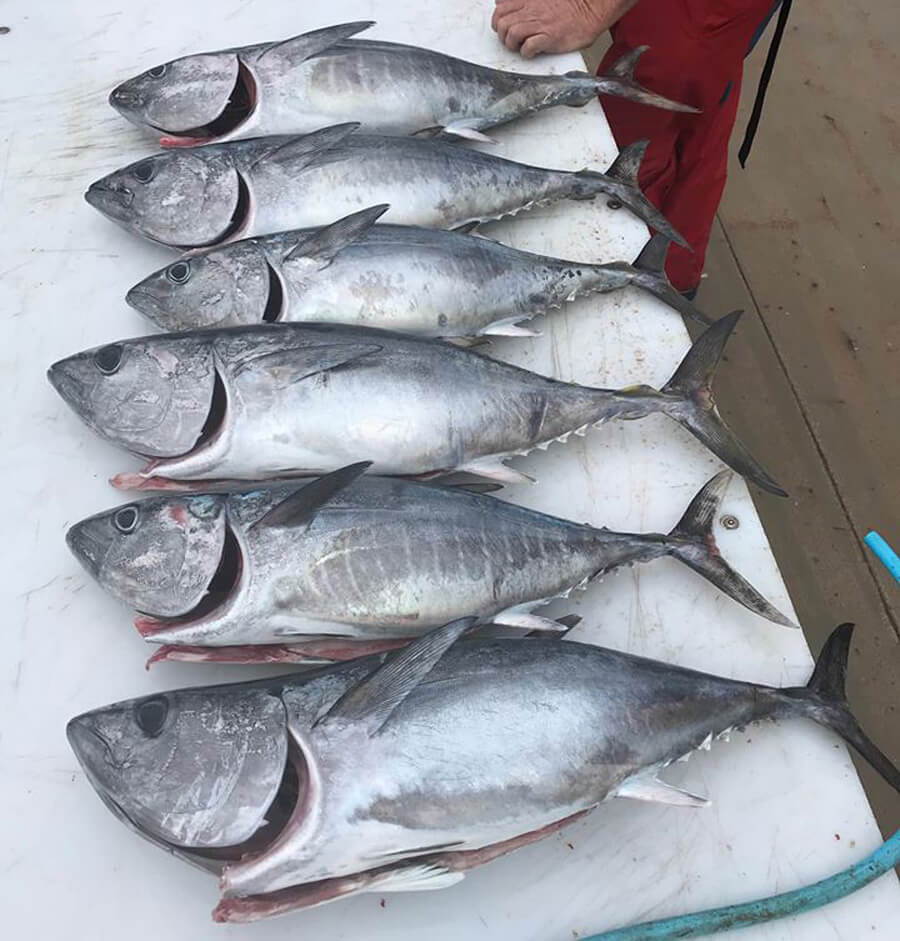 Staff member Josh Herschell joined Jason Turner from Pro Red Fishing Charters at Portland this week to start the season and managed some nice tuna. Josh fought a barrel for 50 mins but the hook pulled. Next time Josh…next time!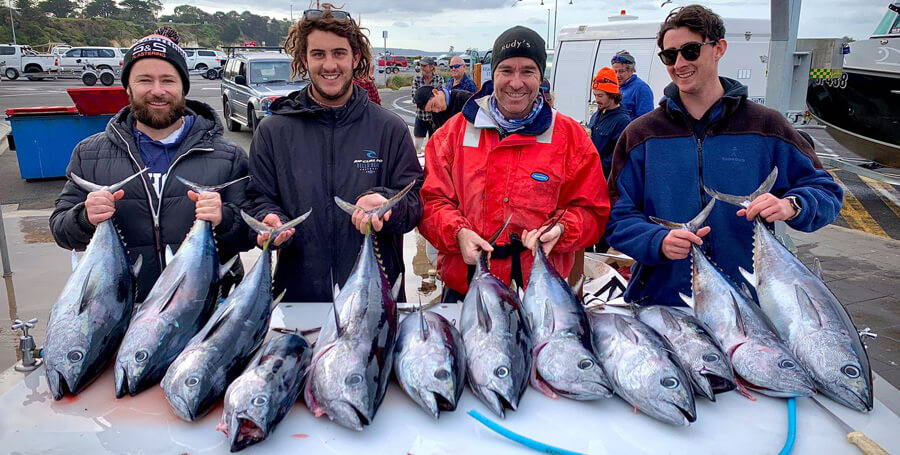 Dan Hoey from Salty Dog Charters fished out from Portland with his customers over the past week and found plenty of nice school tuna for all on board.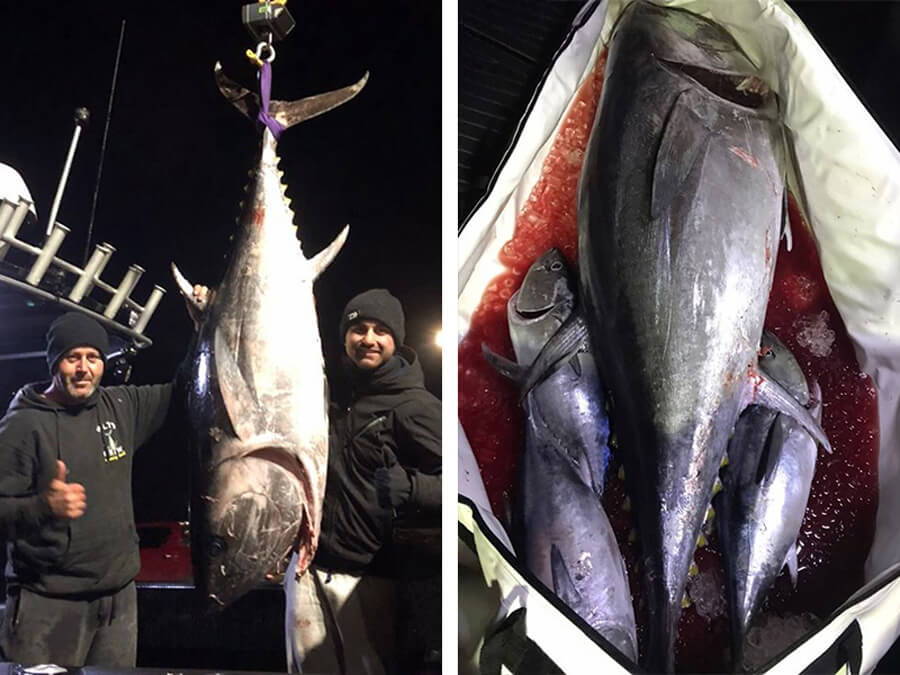 Mikki K and his uncle fished Portland this week and managed a cracking barrel tuna of 101kg caught off Cape Bridgewater.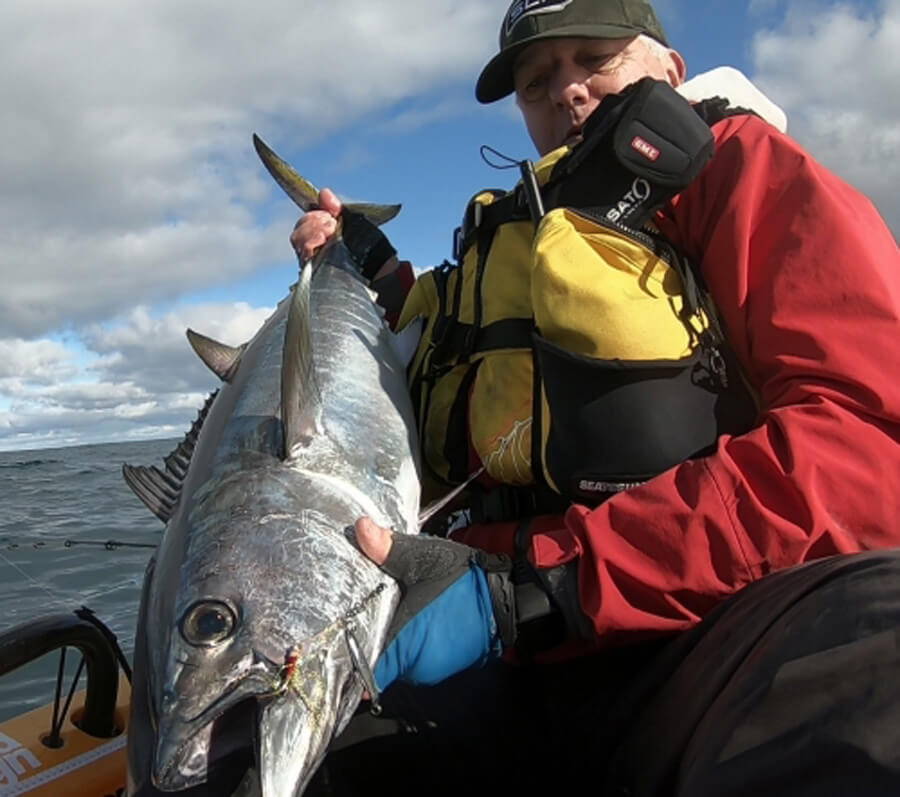 Peter Richie headed out on his kayak out from Port Fairy and managed a nice tuna caught on light gear. Pete managed an easy 41ks of travel in the yak so fish well deserved. Well done mate.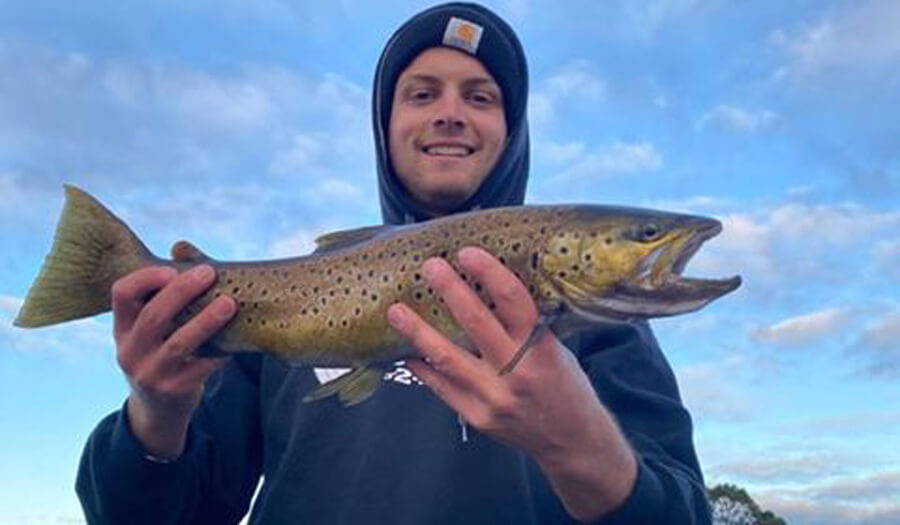 Rory Wells caught this nice brown trout fishing Lake Purrumbete recently. With the rivers closed to trout fishing now the lakes are a great option and are producing some fantastic fish! Purrumbete was stocked with tiger trout recently also!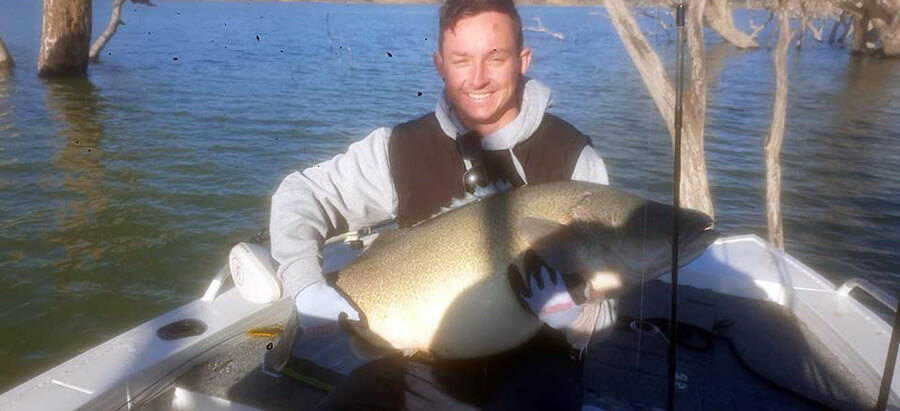 Jeremy Bradshaw fished with his dad Paul at Lake Eildon over the weekend and managed a cracking 98cm Murray cod caught on a scrub worm.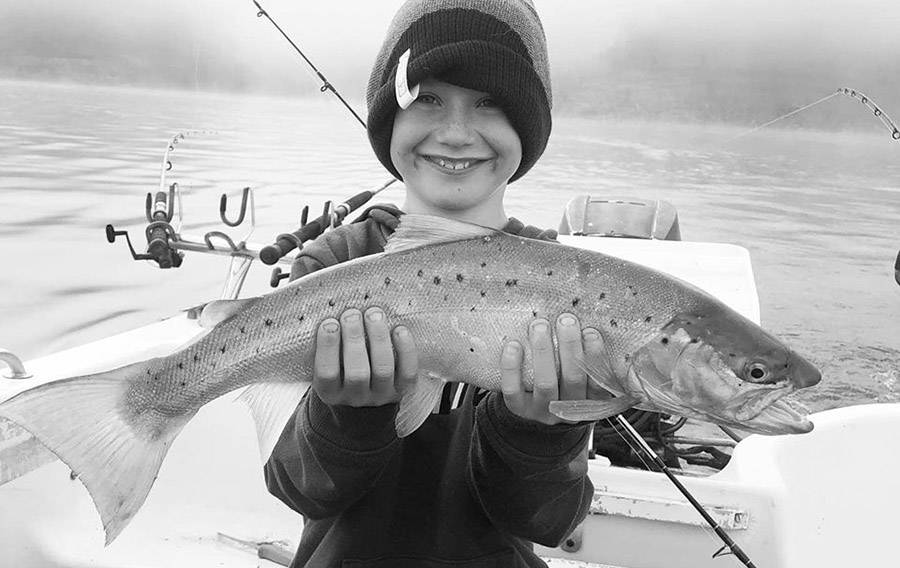 Riley Wilson (9) fished with his dad Tallan at Lake Eildon over the weekend and managed this beautiful brown trout on a hard body lure.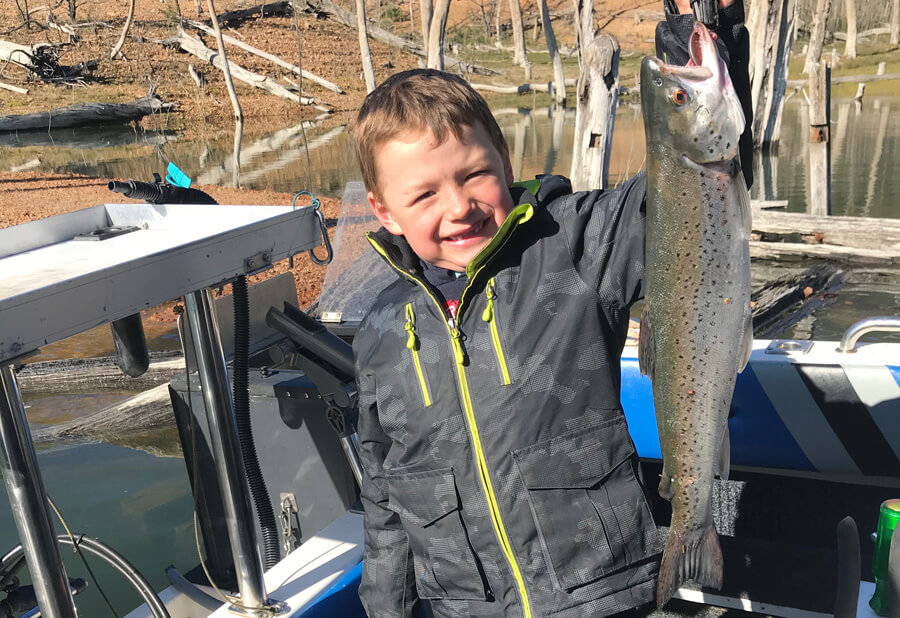 Huddo Hall (7) with a ripper brown trout caught at Lake Eildon.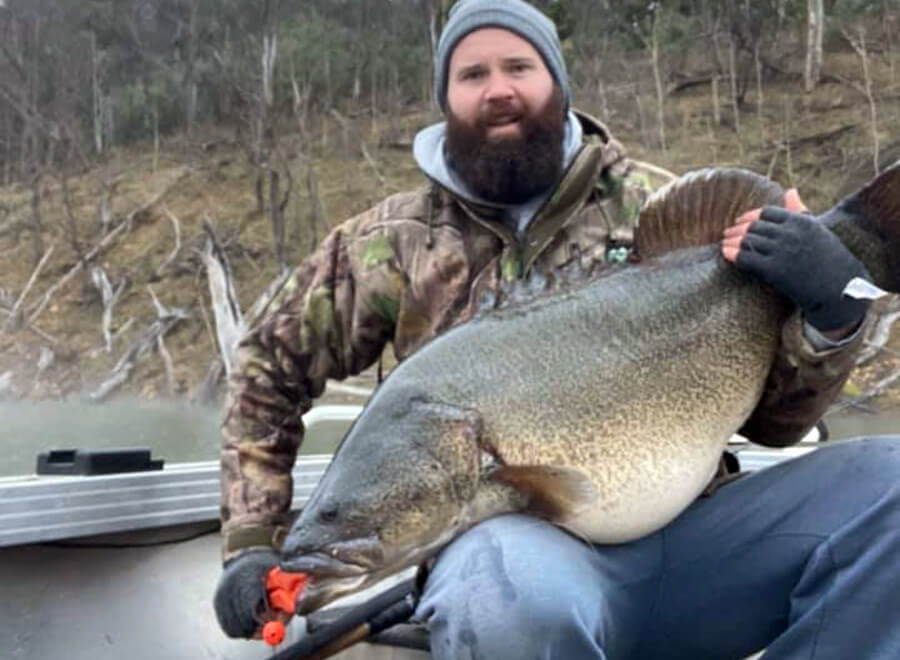 Nathan Mcdonald with a beautiful 1 metre Murray cod caught at Lake Eildon.
Donovan Wilson fished Lake Eildon this week and managed a cracking yellowbelly.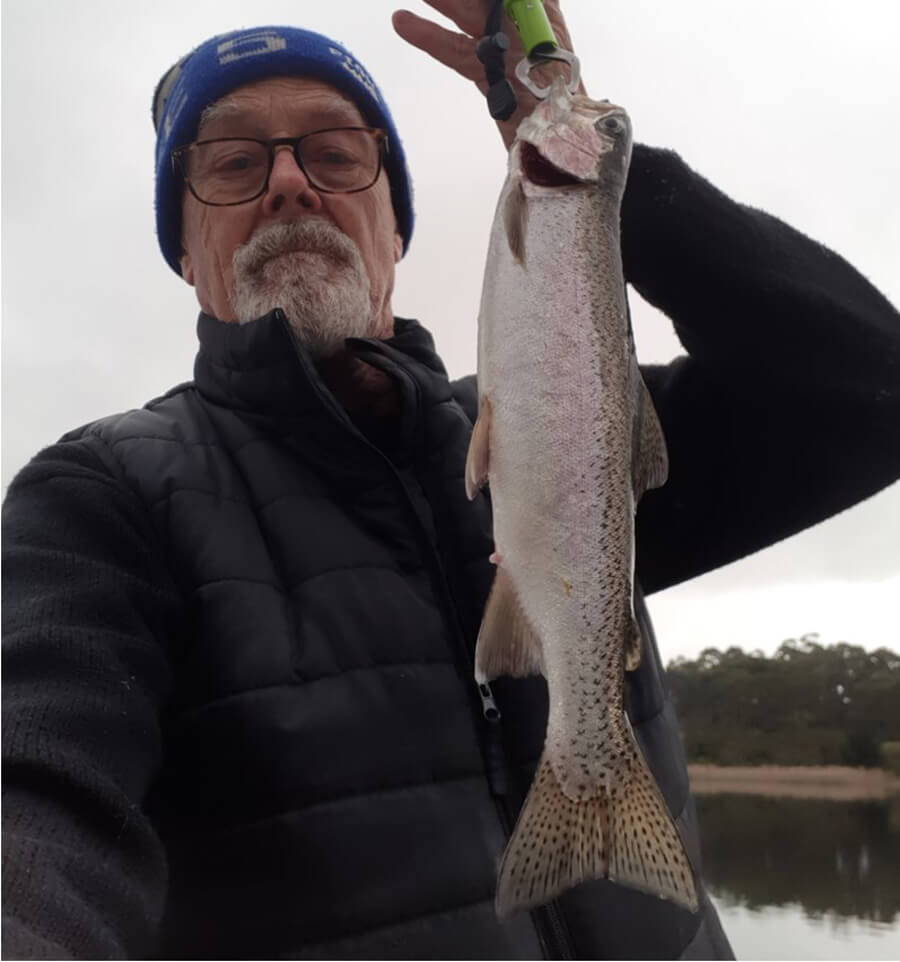 Stephen Pitman with a nice rainbow trout caught at Devilbend using soft plastics over the weekend.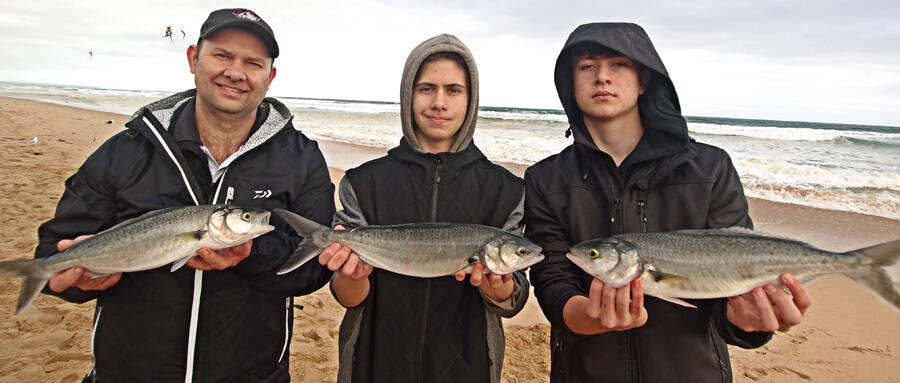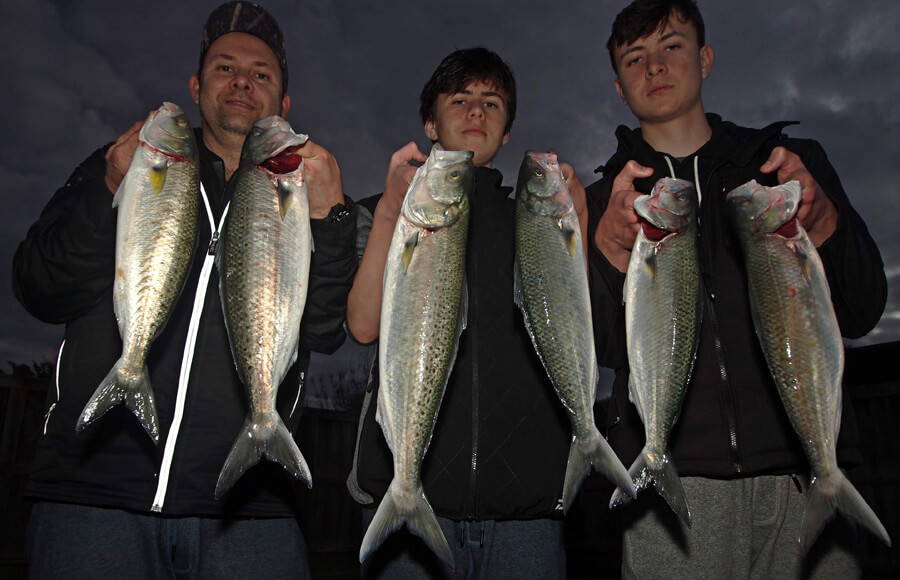 Mark Otten and his 3 boys, Sam ,Harry and Tom had a cracker at Venus Bay fishing the surf over the weekend. They fished the in coming tide with great results landing endless high quality salmon all caught on pilchards and surf poppers.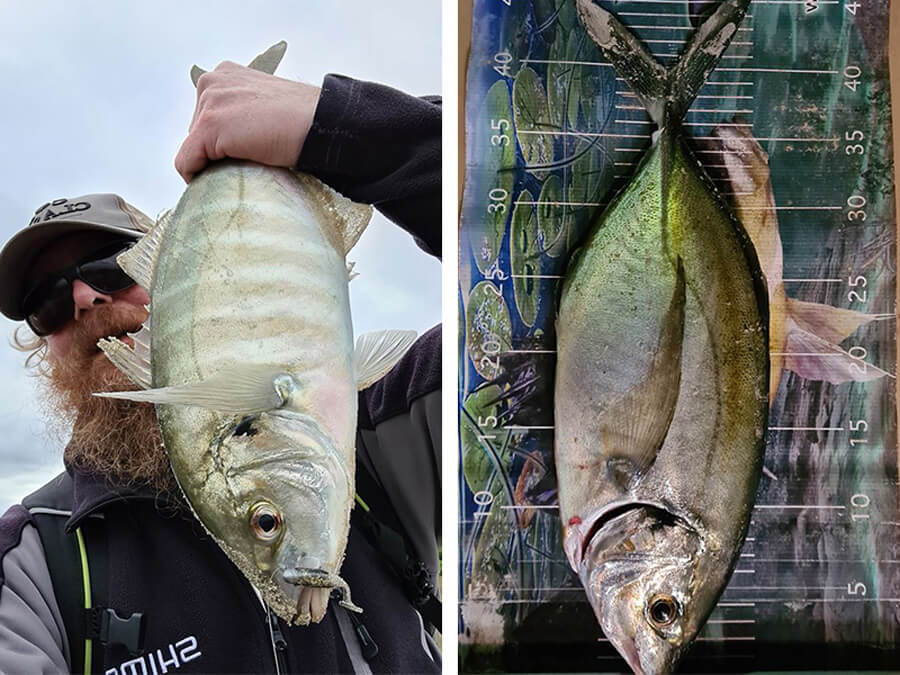 Glenn Lacey fished at Venus Bay and managed some cracking silver trevally on soft plastics.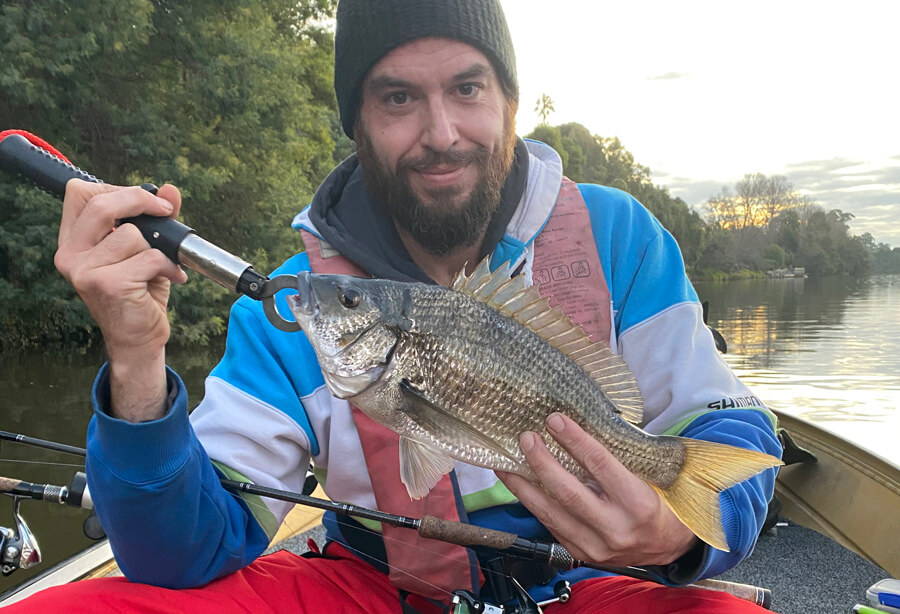 Pandelis and his partner Laura fished the Mitchell River at Bairnsdale on the weekend and caught some beautiful bream using prawns for bait.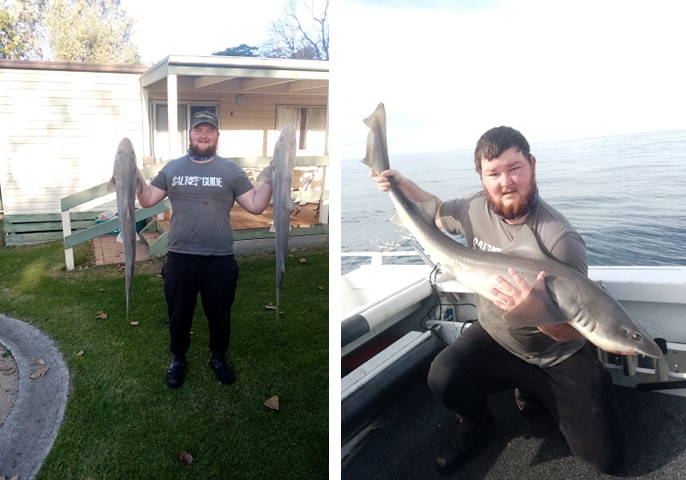 Dylan Gussenhoven and his dad fished around Gabo Island and managed some cracker gummies to 20kg.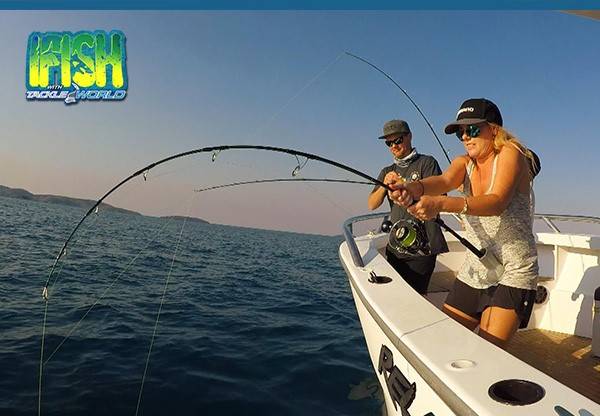 TALKING FISHING - C31 - TUESDAYS at 8.30pm
Catch "Talking Fishing" on Melbourne's C31 TV (CH44) at 8.30pm each Tuesday night. Staff members David Kramer and Adam Ring together with Steve "Trelly" Threlfull host Australia's only "Live to Air" fishing television program at this prime time-slot. Put Tuesday night's at 8.30 away in your weekly diary of TV shows to watch!
The oldest fishhook ever found dates back to about 42,000 years ago.

Good Luck with your fishing and stay safe on the water,

The TEAM at Tackle World Cranbourne & Mornington