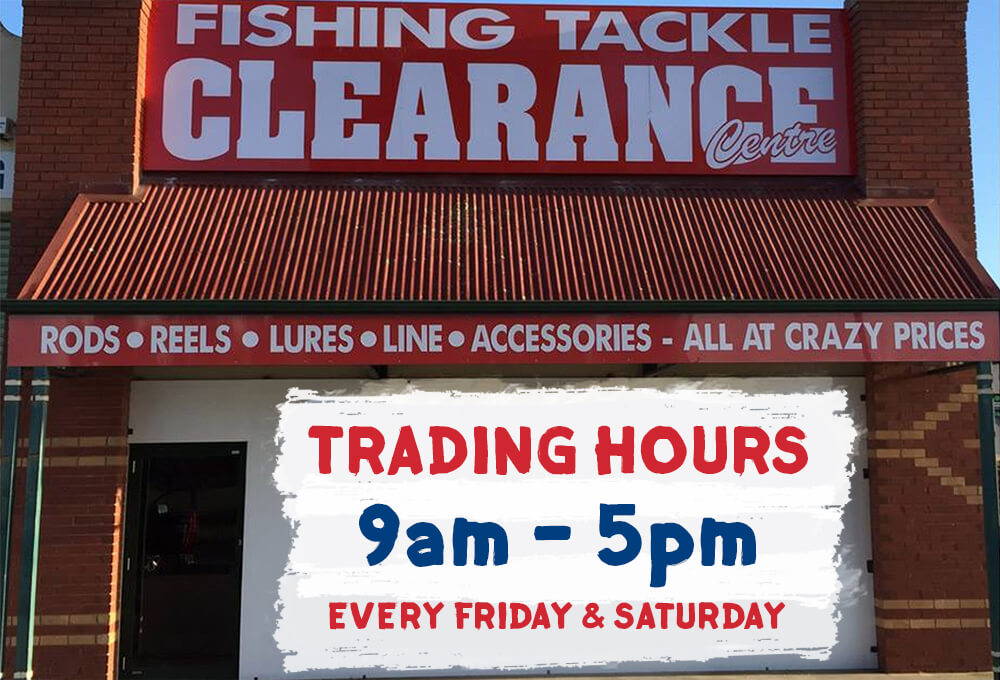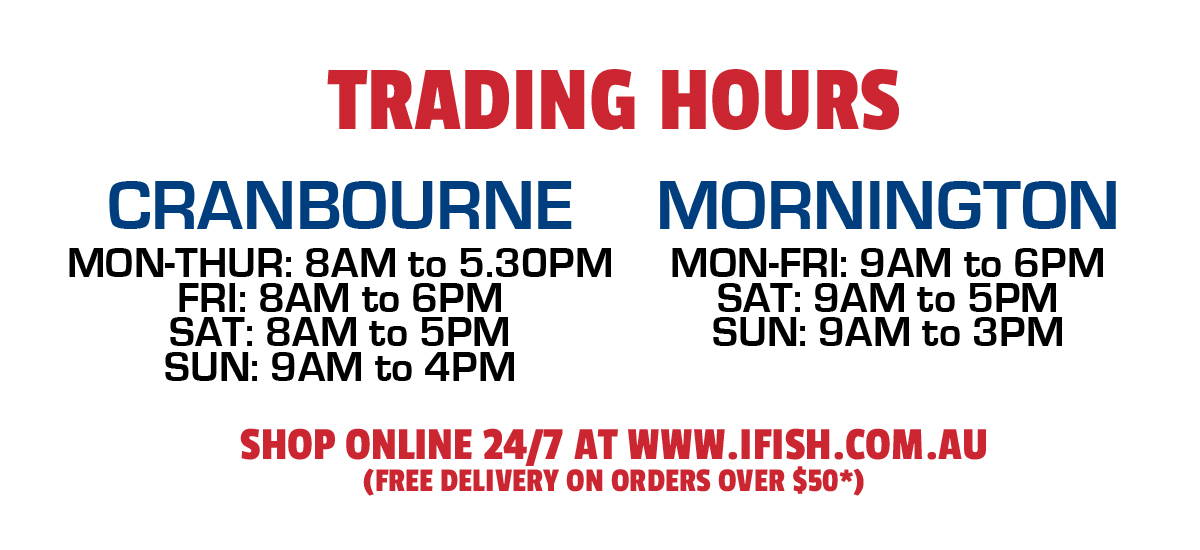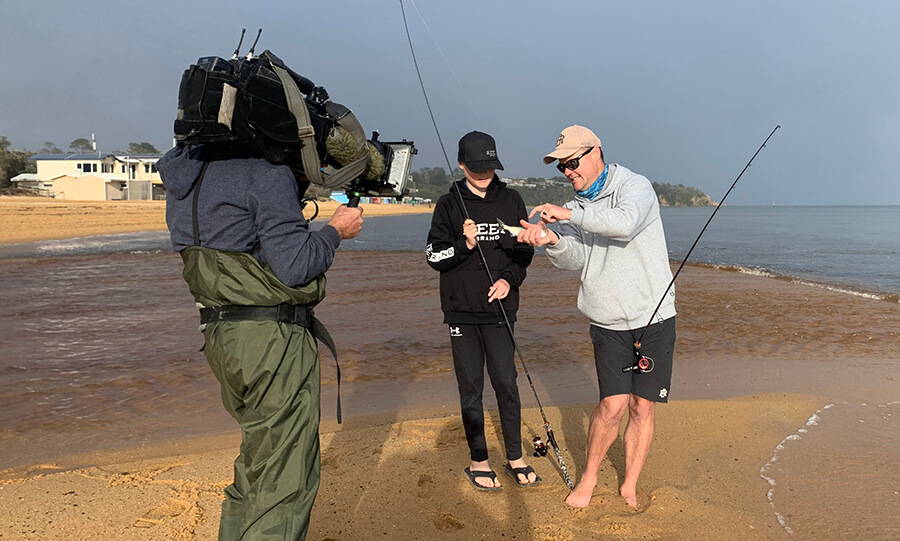 ONLINE FISHING SCHOOL is here! Going to school to learn about fishing, everyone's dream!
Less than one week left to enrol. Semester starts on the 13th July!
It is FREE to Australian residents and you walk away with a degree in "Science of Fishing".
Click on the link below for more details.
https://www.utas.edu.au/sciences-engineering/science-of-fishing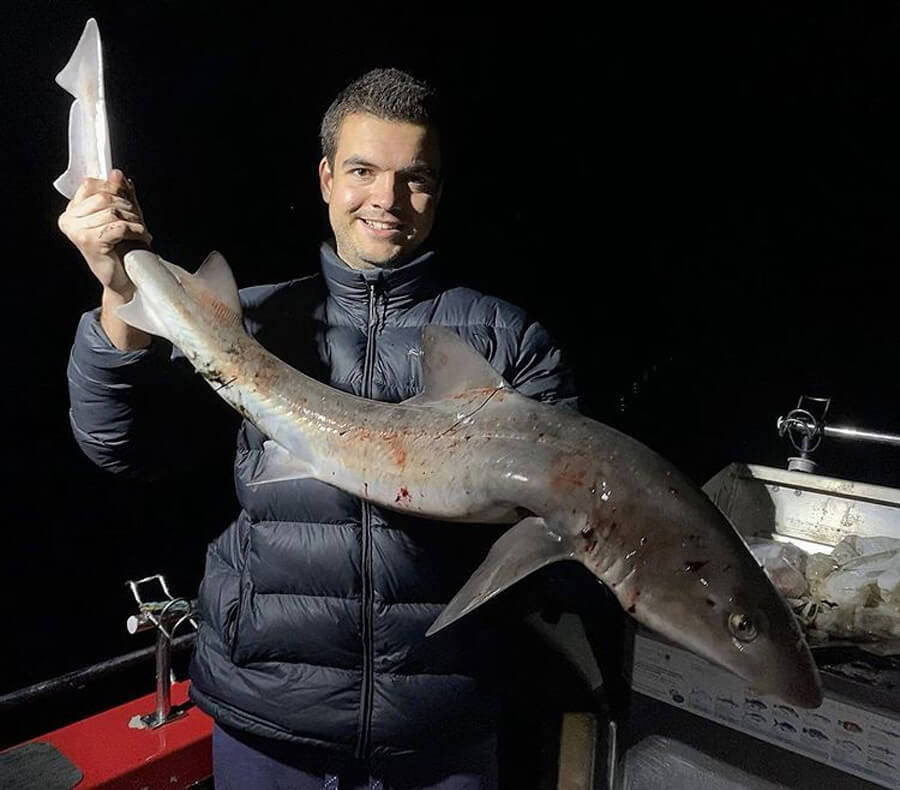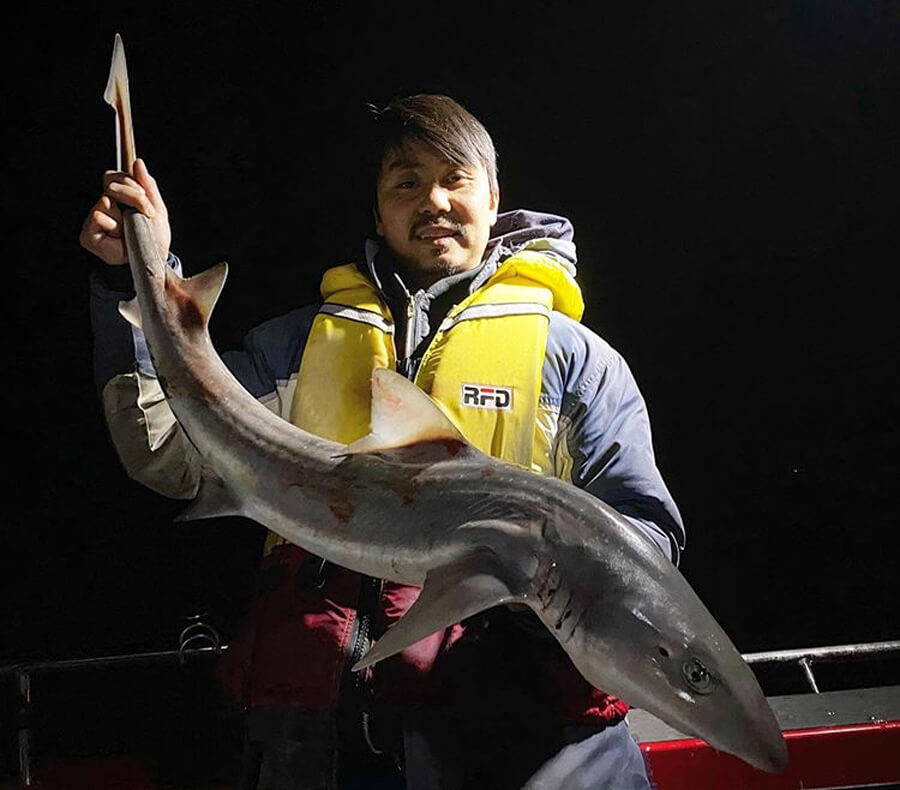 Sam Triplett and Vu fished the Western Entrance last week and both managed a nice gummy each.
Naser Mustafovski caught a nice gummy shark fishing land based last week at Somers using yakka chunks for bait.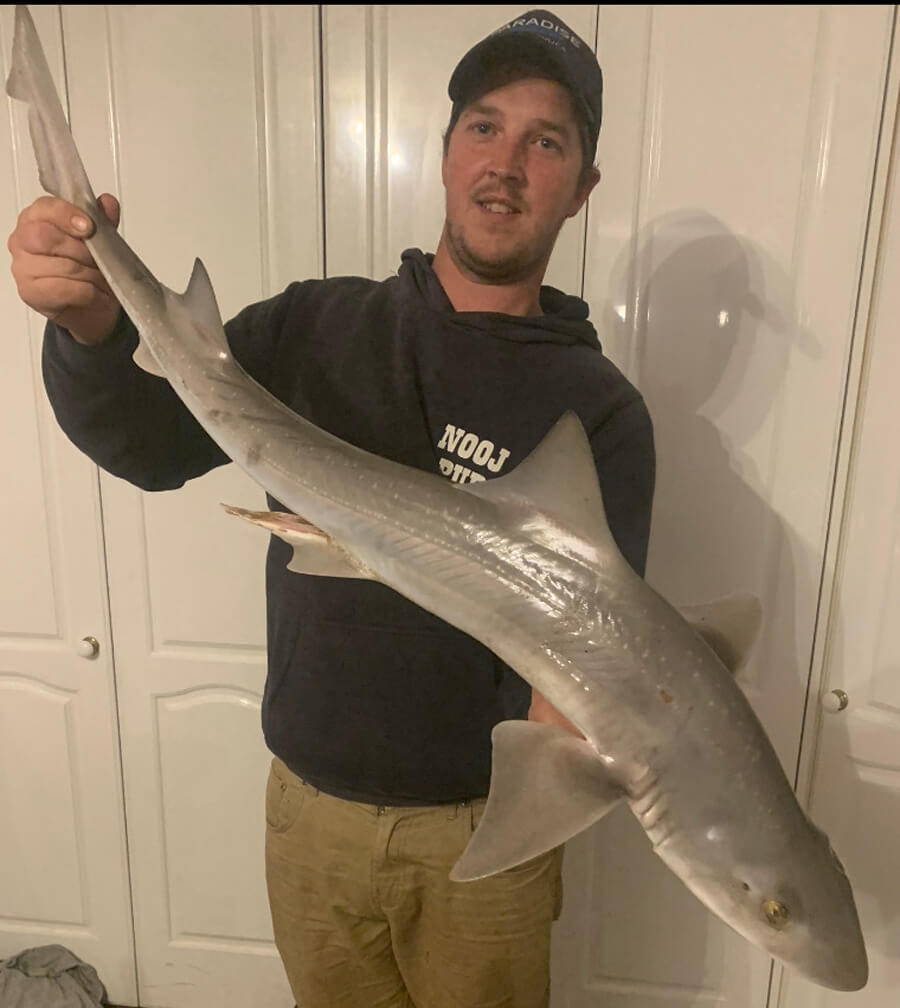 Jason Cornish with a nice gummy shark caught fishing land based at Grantville.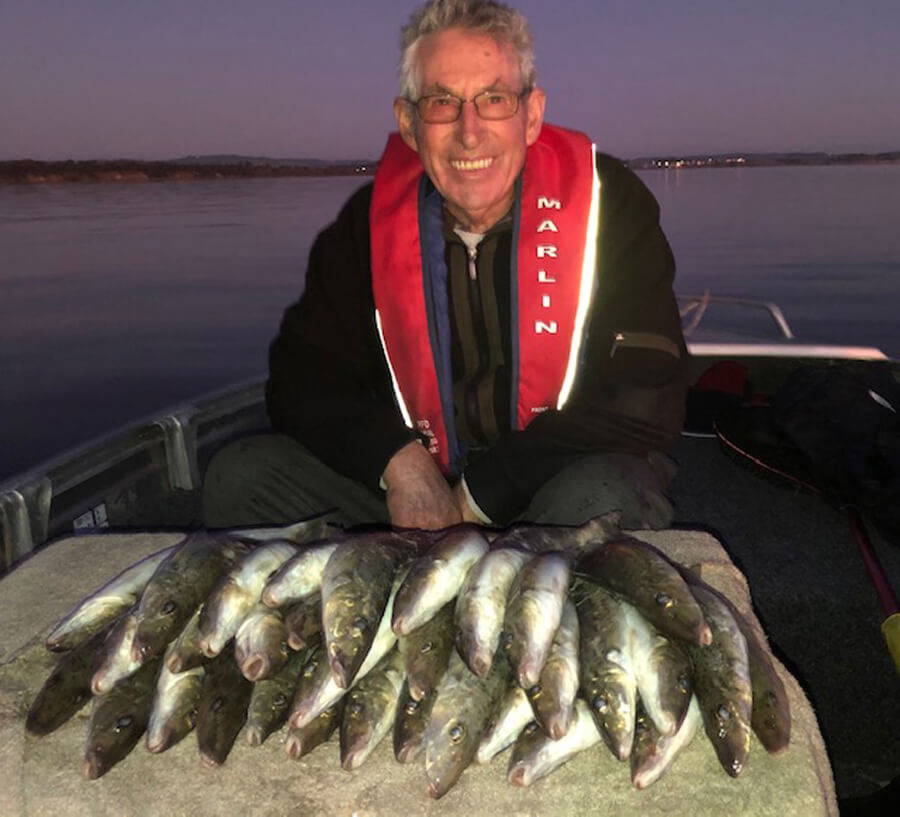 Neil O'Garey caught some fantastic whiting out from Corinella last week with his old man, Ross.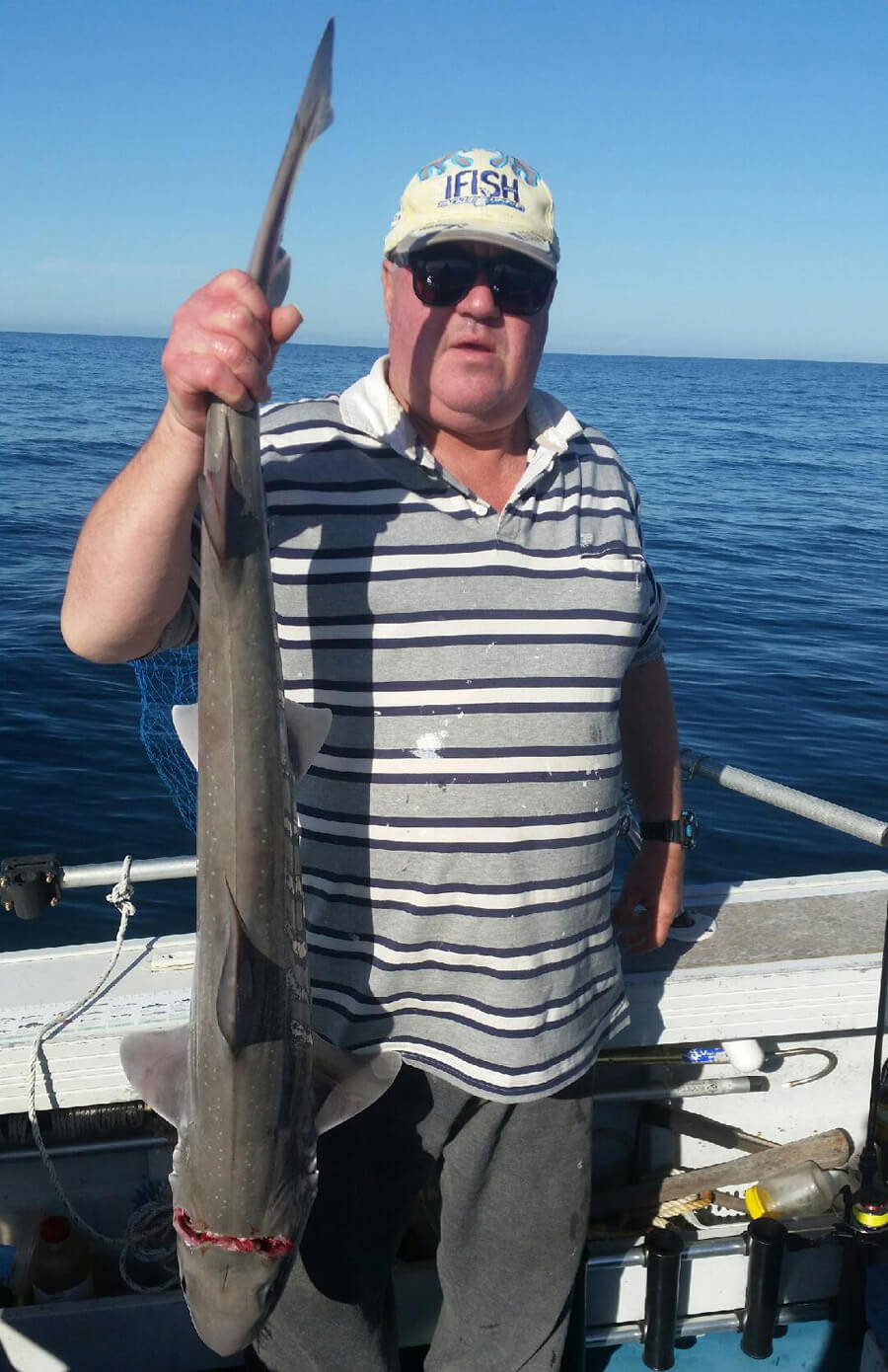 Huff and Kozzi fished out off Phillip Island last week and managed a nice gummy in 50 metres of water.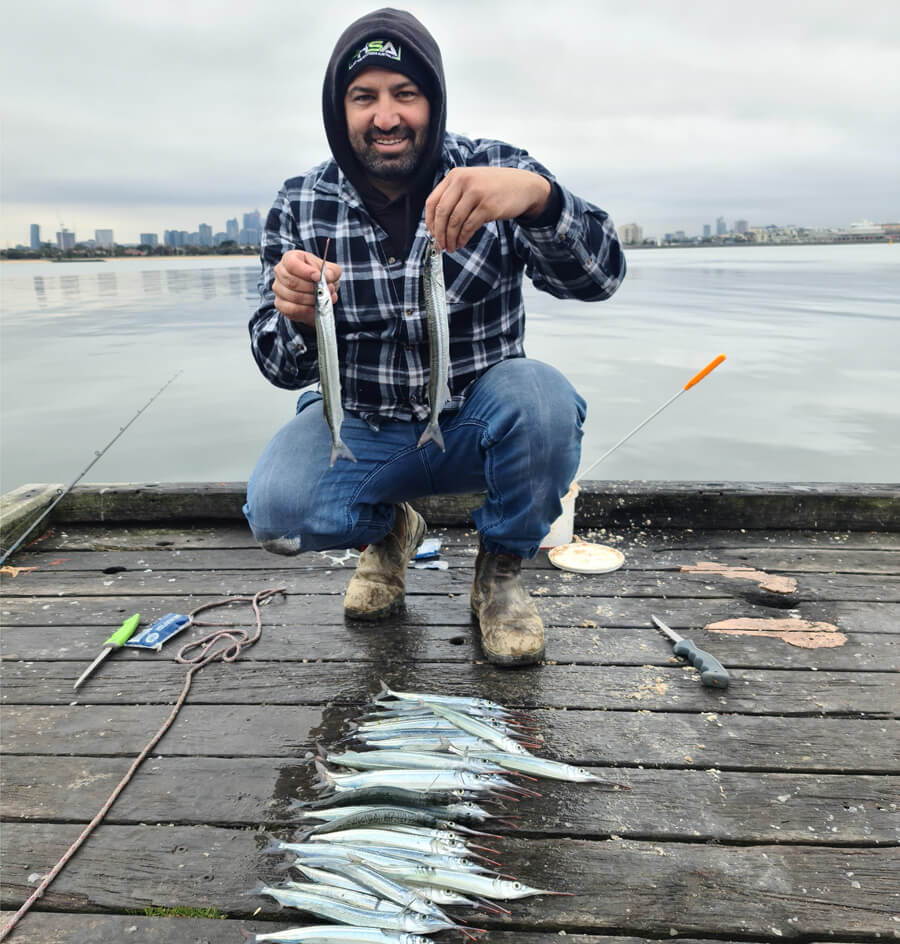 Steve Zanetti fished Port Melbourne with his mate Giovanni and managed to catch a good bag of gars. They report the fish sitting deep before sunrise then once it was light they were only half a metre under the surface.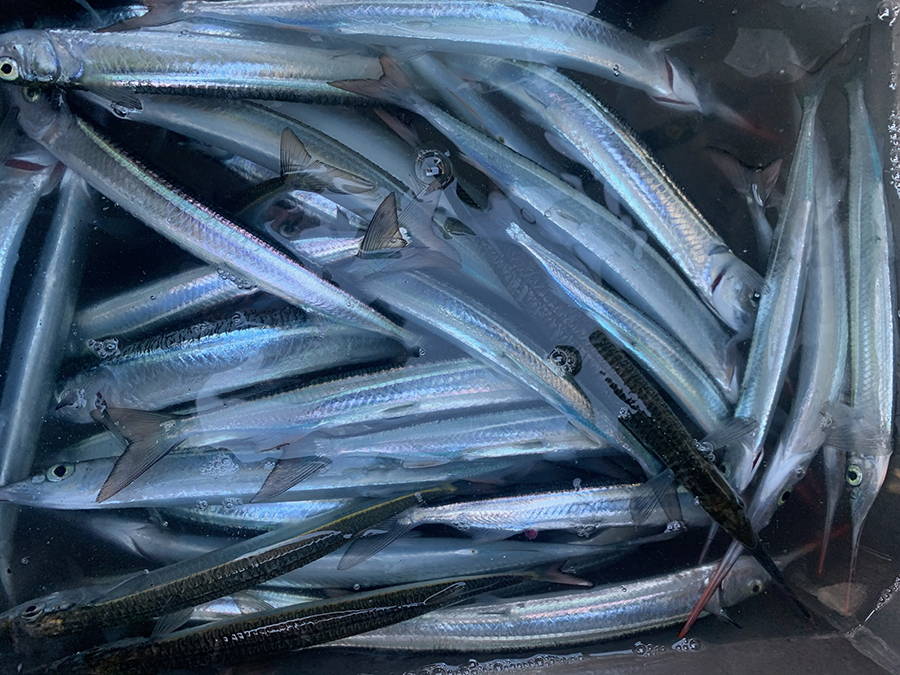 Staff member Mark Keaveny hit the garfish between Mt Martha and Mornington this week and found plenty of fish up shallow using maggots for bait with a fine berley to keep them at the boat.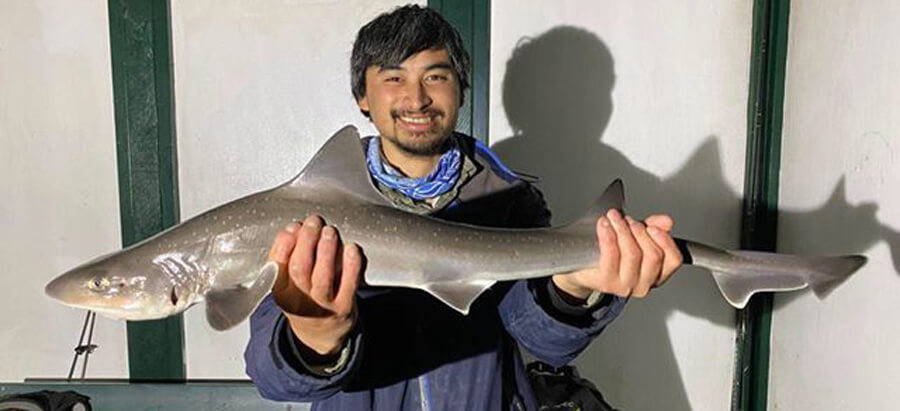 Piseth with a nice gummy caught from the Sorrento Pier on Saturday night around 8pm on a whole pilchard.
Amelia and her father found a nice school of whiting while fishing out from St Leonards this week in 6 metres of water with squid and mussels being great baits.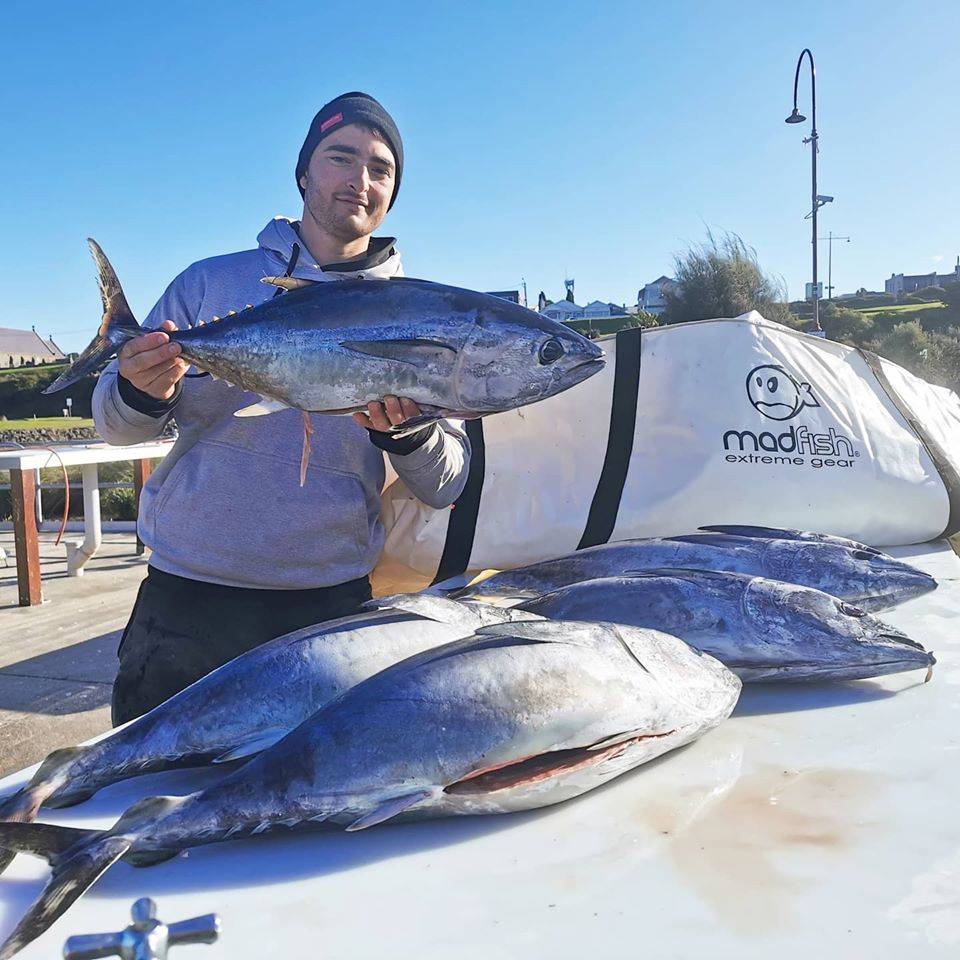 Chris Cassar from Cassar Fishing Guides fished Portland this week and found good numbers of school tuna.
Reports show trolling and casting stick baits at these fish to both be affective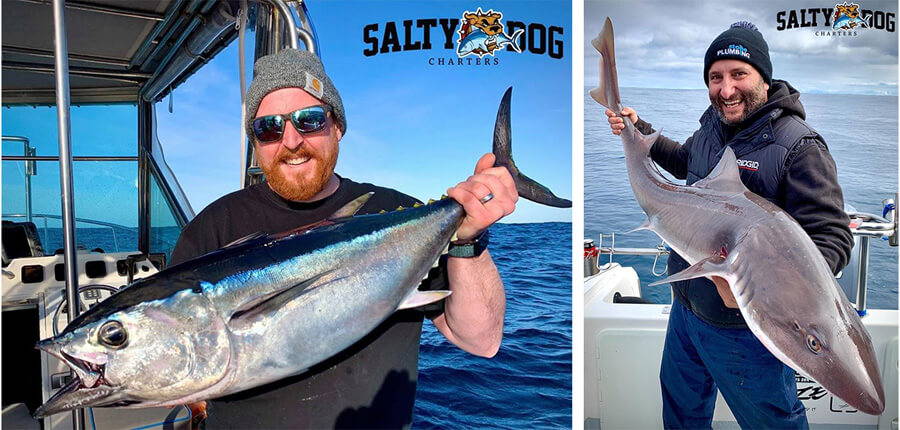 Dan Hoey from Salty Dog Fishing Charters had some success this past week with his customers catching some nice tuna and gummy sharks out from Port Fairy.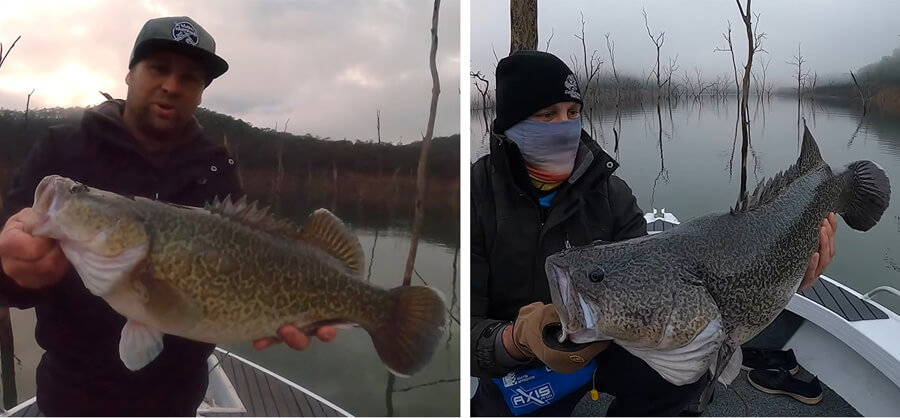 Mark Whitford and Dinga fished Lake Eildon on Sunday and both the guys managed a nice Murray cod each early in the morning. Mark's fish went 53cm and Dinga's 76cm.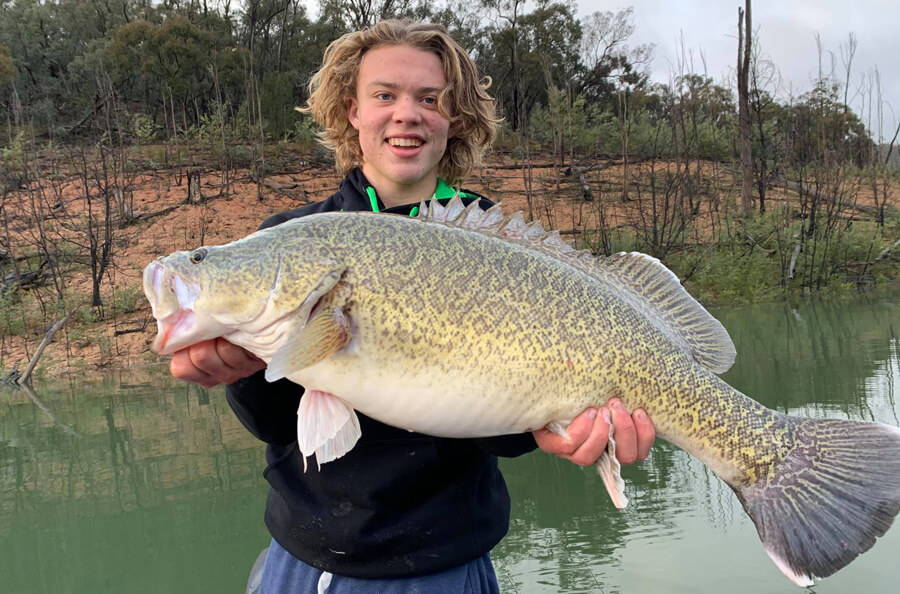 Cody Anderson with a beautiful Murray cod caught at Lake Eildon on a swimbait.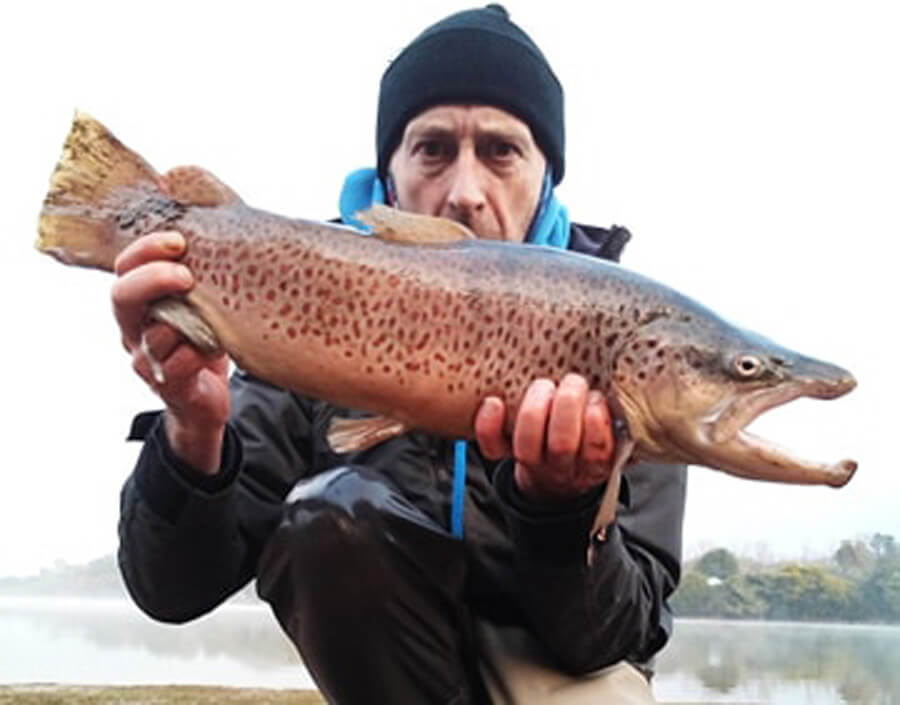 Matt Tormey with a nice brown from Eildon Pondage caught on a gold wobbler.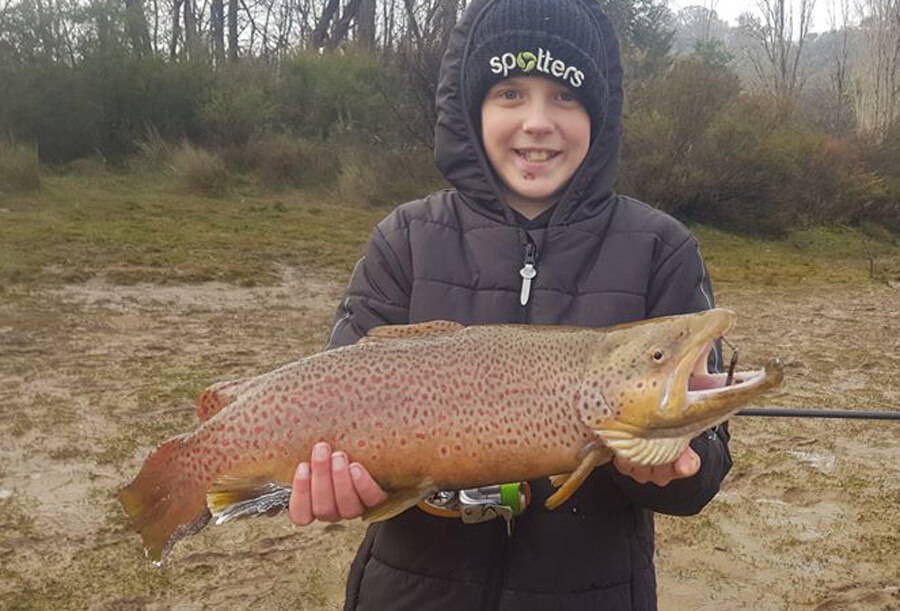 Young Matthew Barnett with a nice 6.5 pound brown trout (his pb) from Eildon Pondage caught on a gold wobbler lure.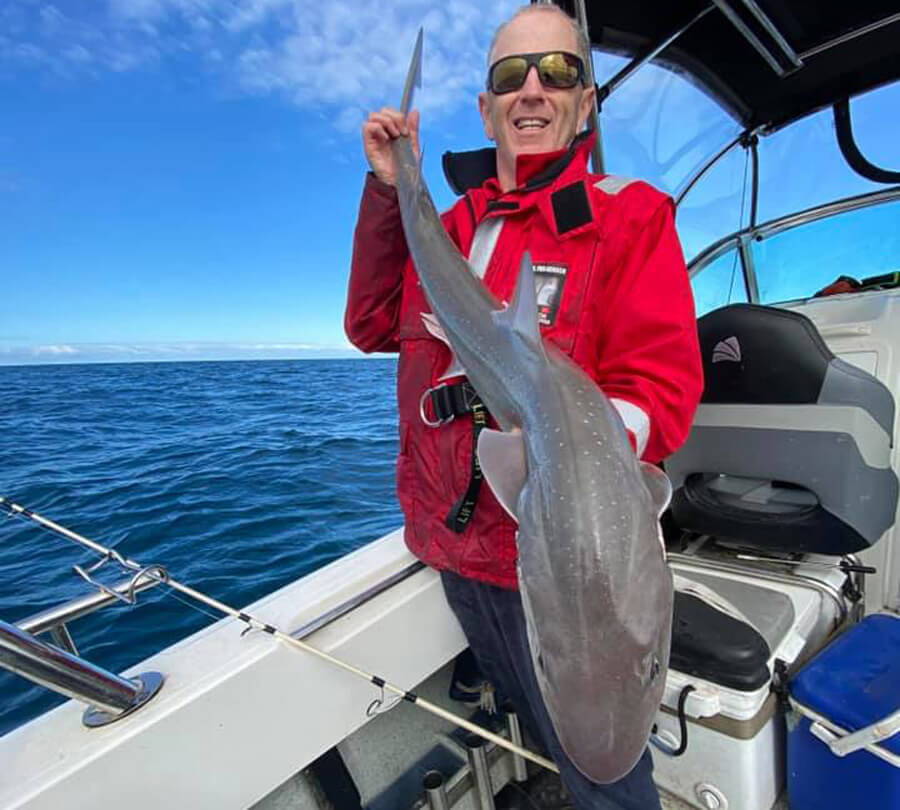 Peter Ferguson spent a few days at Port Welshpool and managed some nice squid, flathead and this nice gummy shark.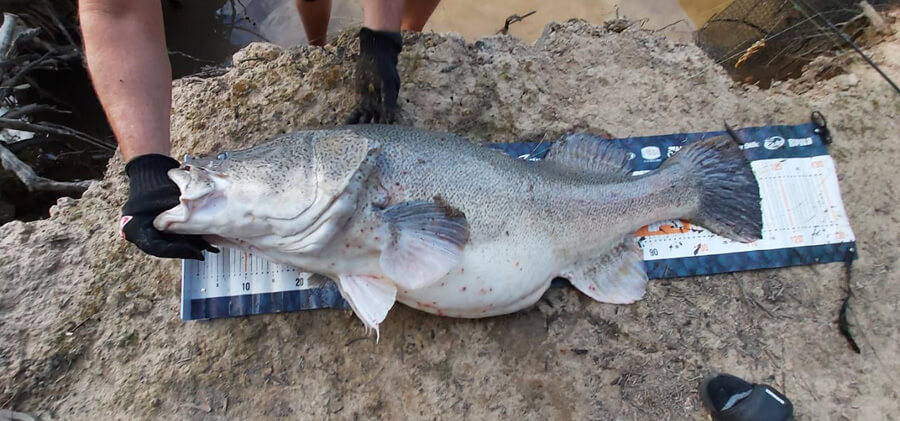 Mark and Oliver Williams were fishing the Ovens River and caught this ripper 114cm Murray cod using chicken for bait.
Steve Munns with a cracking Murray cod caught on the Murray near Cobram using a spinnerbait.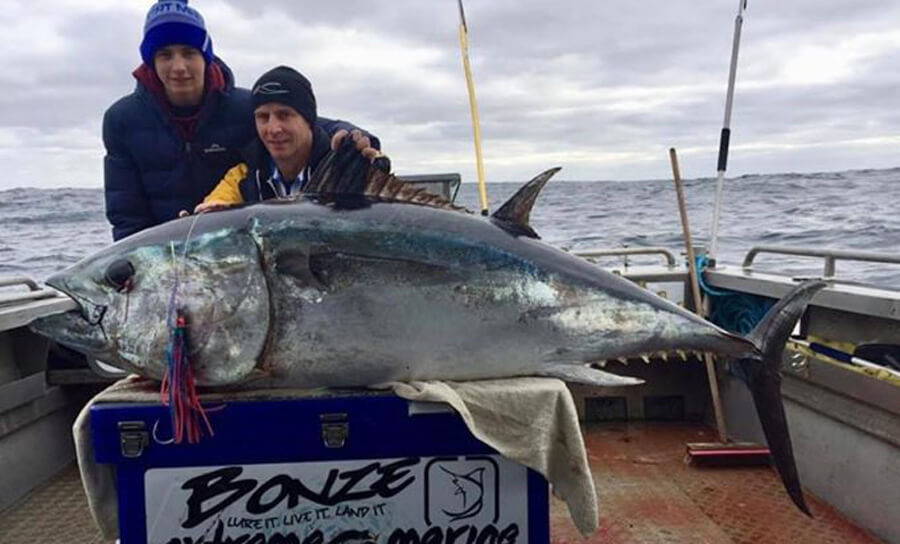 A cracker 90kg tuna caught out from Port MacDonnell by David Adams, on a Bonze Paris Exocet lure.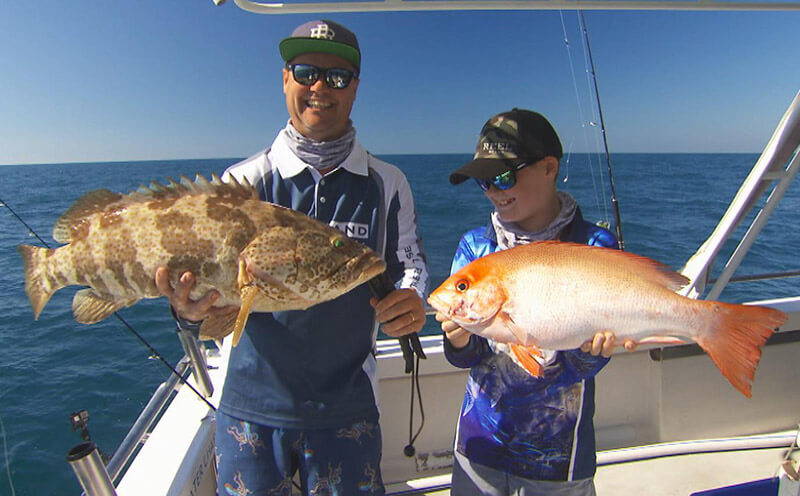 TALKING FISHING - C31 - TUESDAYS at 8.30pm
Catch "Talking Fishing" on Melbourne's C31 TV (CH44) at 8.30pm each Tuesday night. Staff members David Kramer and Adam Ring together with Steve "Trelly" Threlfull host Australia's only "Live to Air" fishing television program at this prime time-slot. Put Tuesday night's at 8.30 away in your weekly diary of TV shows to watch!
Movie trailers got their name because they were originally shown after the movie.

Good Luck with your fishing and stay safe on the water,

The TEAM at Tackle World Cranbourne & Mornington