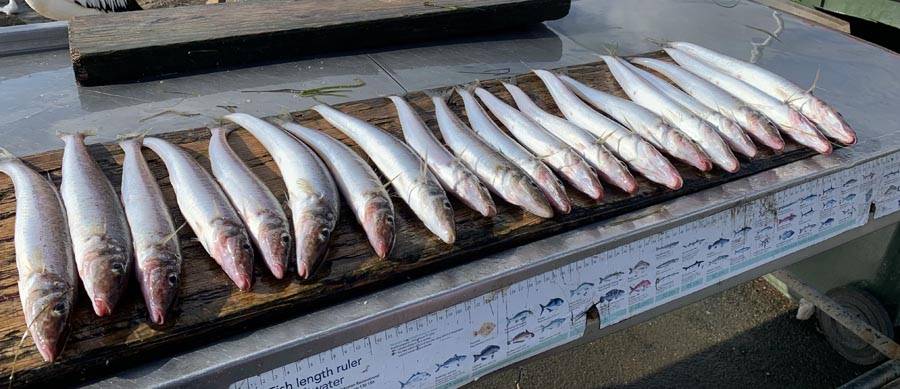 Don Wood managed a nice bag of whiting fishing out from Hastings last week.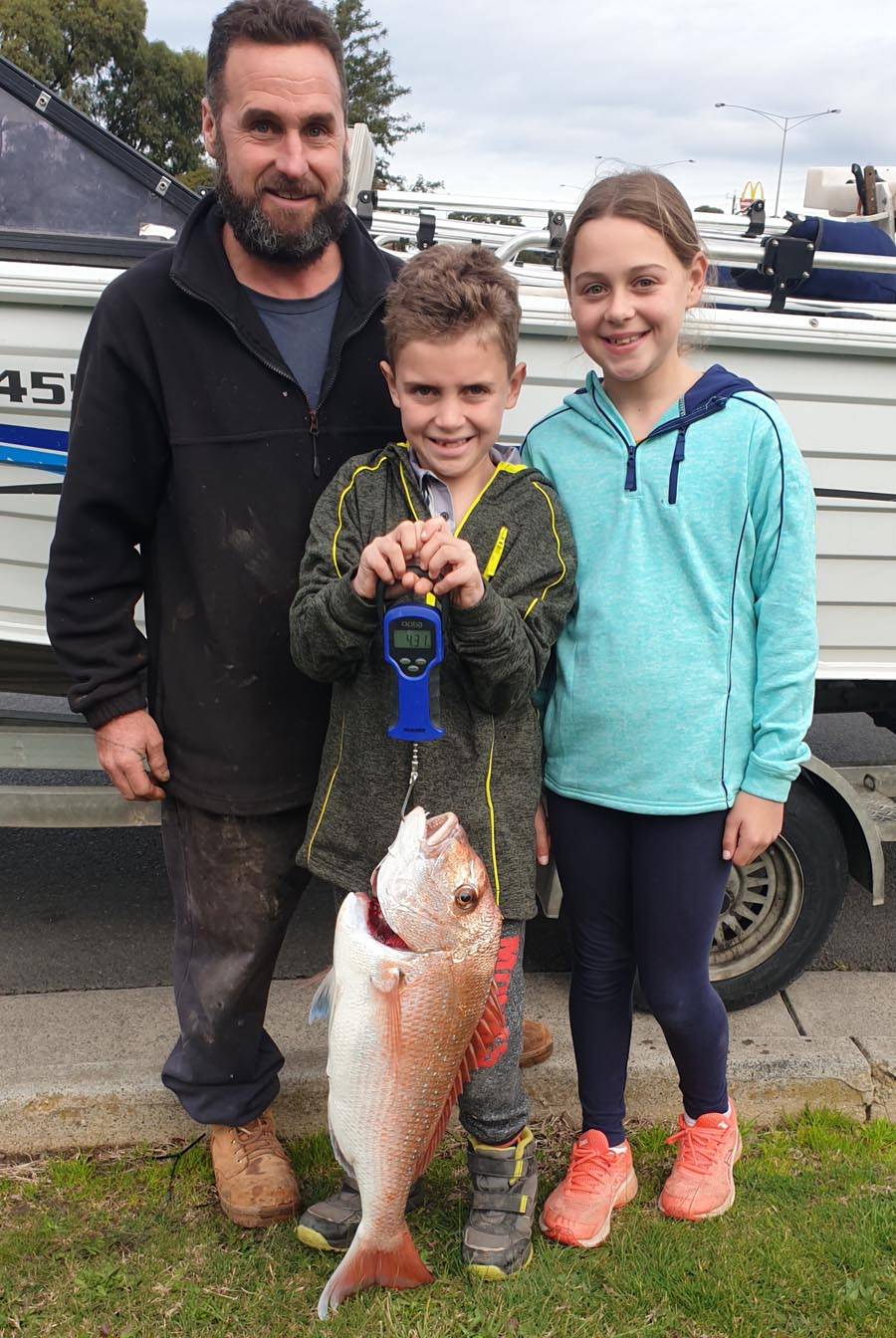 8yo Billy Gale caught this ripper 4.5kg snapper while fishing with Dad(Brett) and sister Charlotte. They had stopped by the shop before heading out and got some tips from Scotty. After launching at Warneet they fished the run out tide at Bouchers Channel where this nice snapper fell to a fresh couta bait. Well done Billy and thanks for coming back past to show us your catch.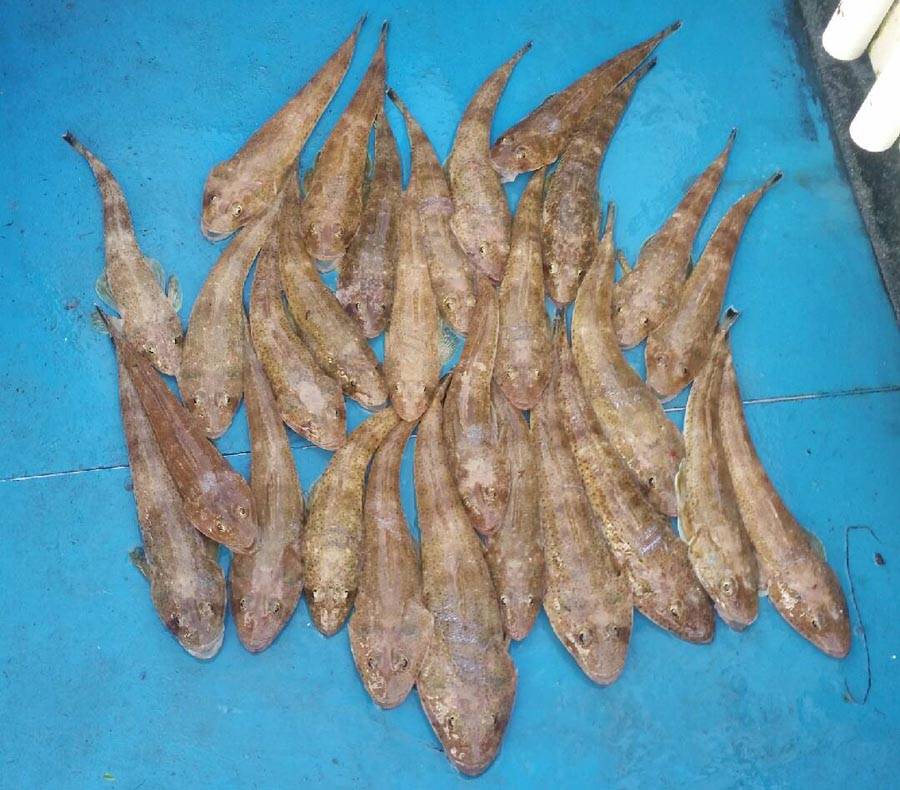 Kozzi and Huff fishing Pyramid Rock this week and caught a cracking bag of flathead.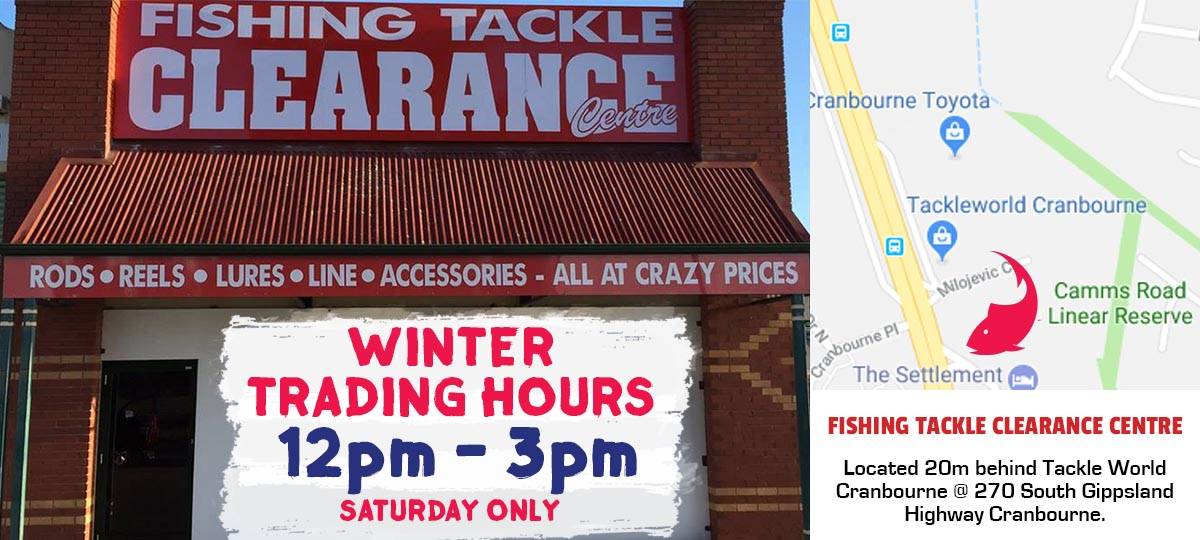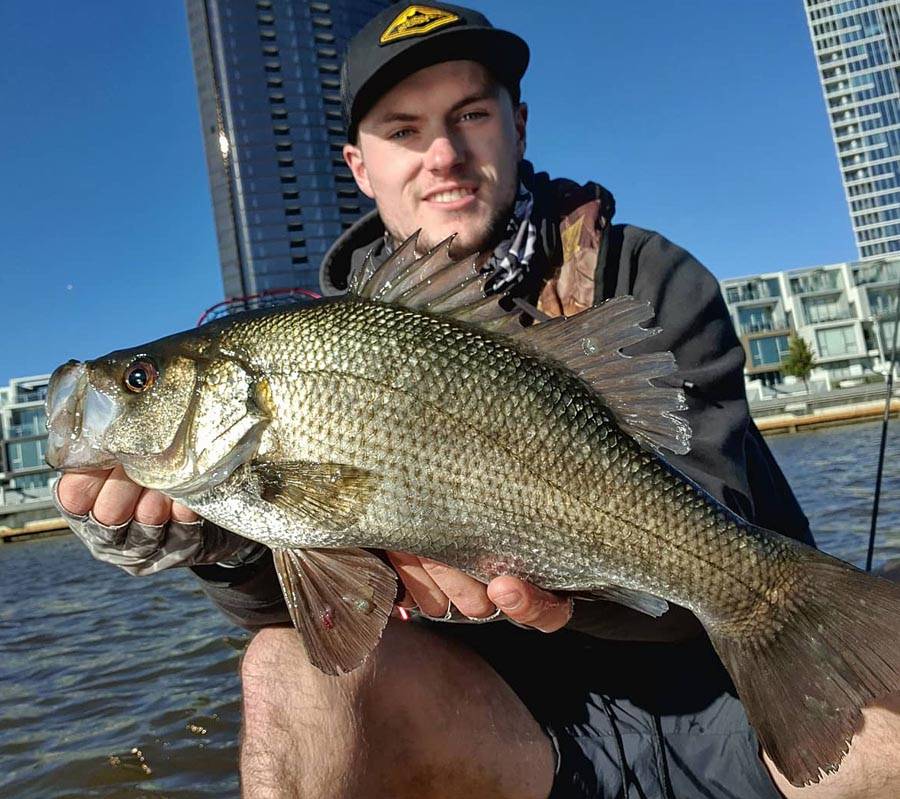 Alex McCormick with his PB estuary perch of 44cm caught on a soft plastic while fishing at Docklands.
Melissa and her son Lachlan dropped into the Mornington store this week and got rigged and ready for some awesome school holidays fun at the pier where they caught some nice salmon using squid strips for bait. Great way to get a break from the screens and have some family fun!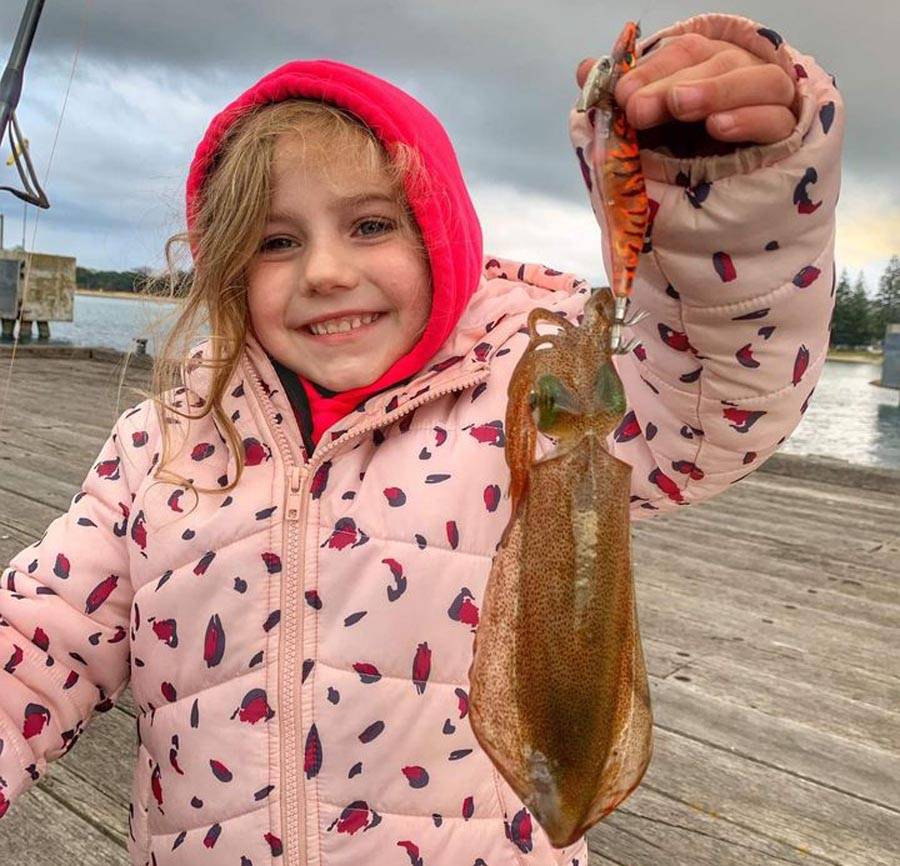 Ava Shaw with her first ever squid caught at Sorrento fishing with her dad, well done Ava!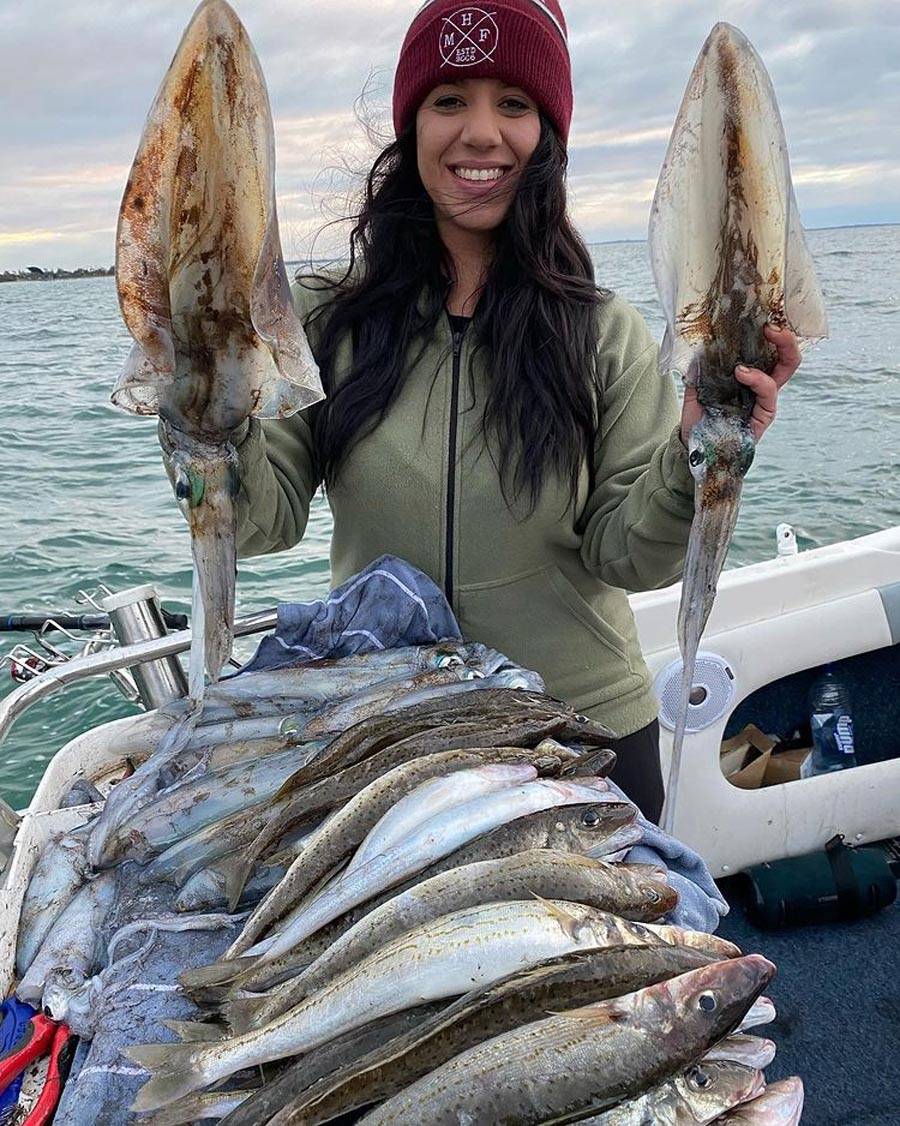 Izzy Sesto and Brett Reed smashed the squid and caught some nice whiting on Reedy's Rigs out from Portsea this week.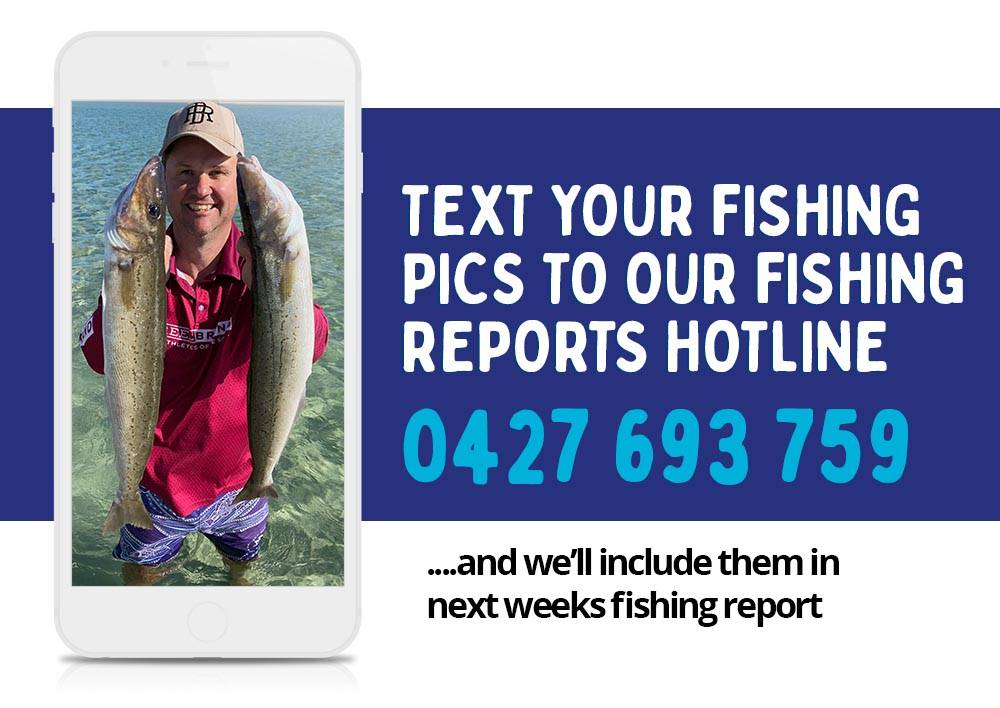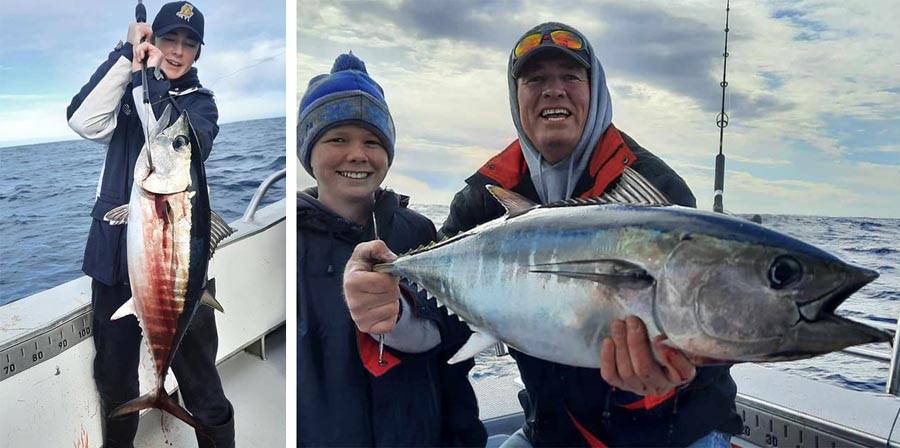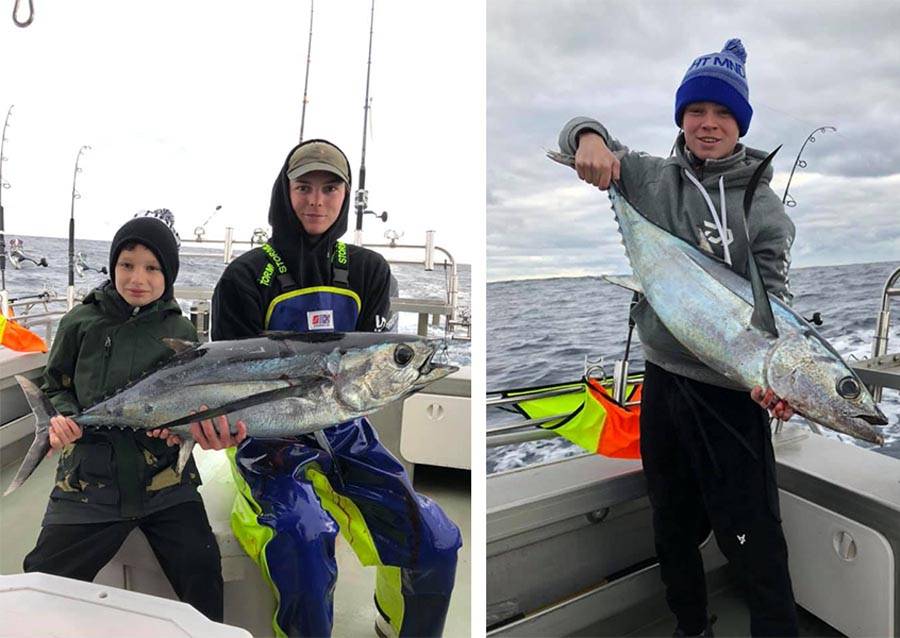 Matt Cini from Reel Time Fishing Charters has had plenty of smiles on board this week with some fantastic tuna coming on board plus a few albacore as well.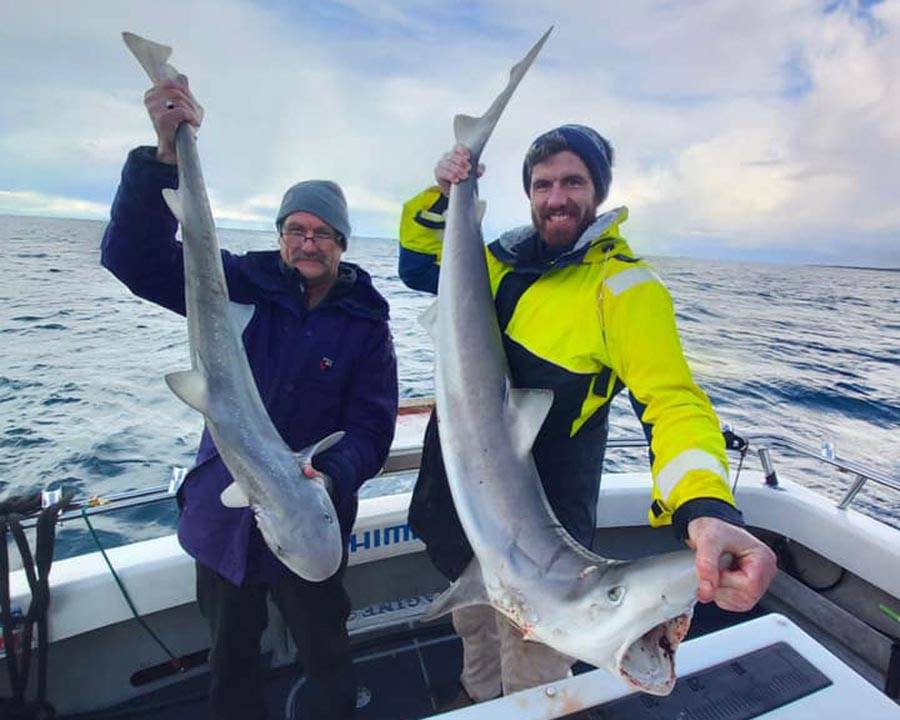 Marco from Sharkmen Fishing Charters changed it up out from Portland this week with his customers catching some fantastic gummy sharks.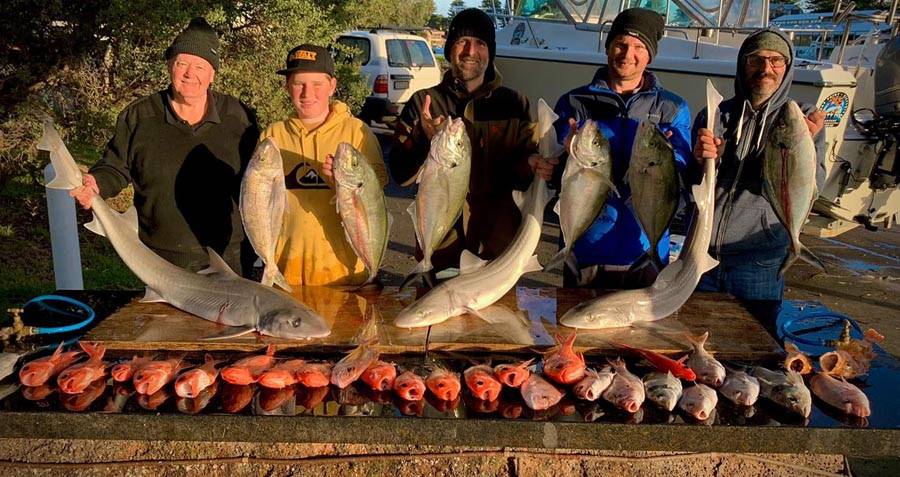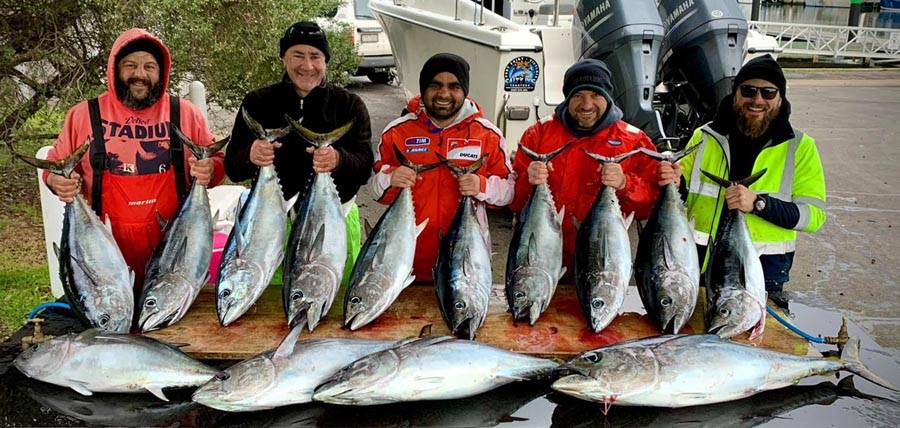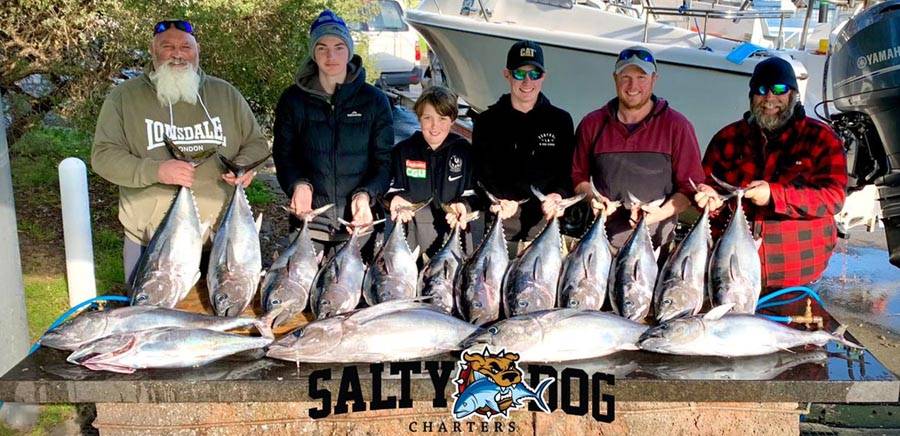 Dan Hoey from Salty Dog Fishing Charters has had some ripper sessions out from Port Fairy with his customers with some nice tuna being caught as well as some fantastic mixed bags with plenty of gummy shark, snapper and some solid trevally on the menu.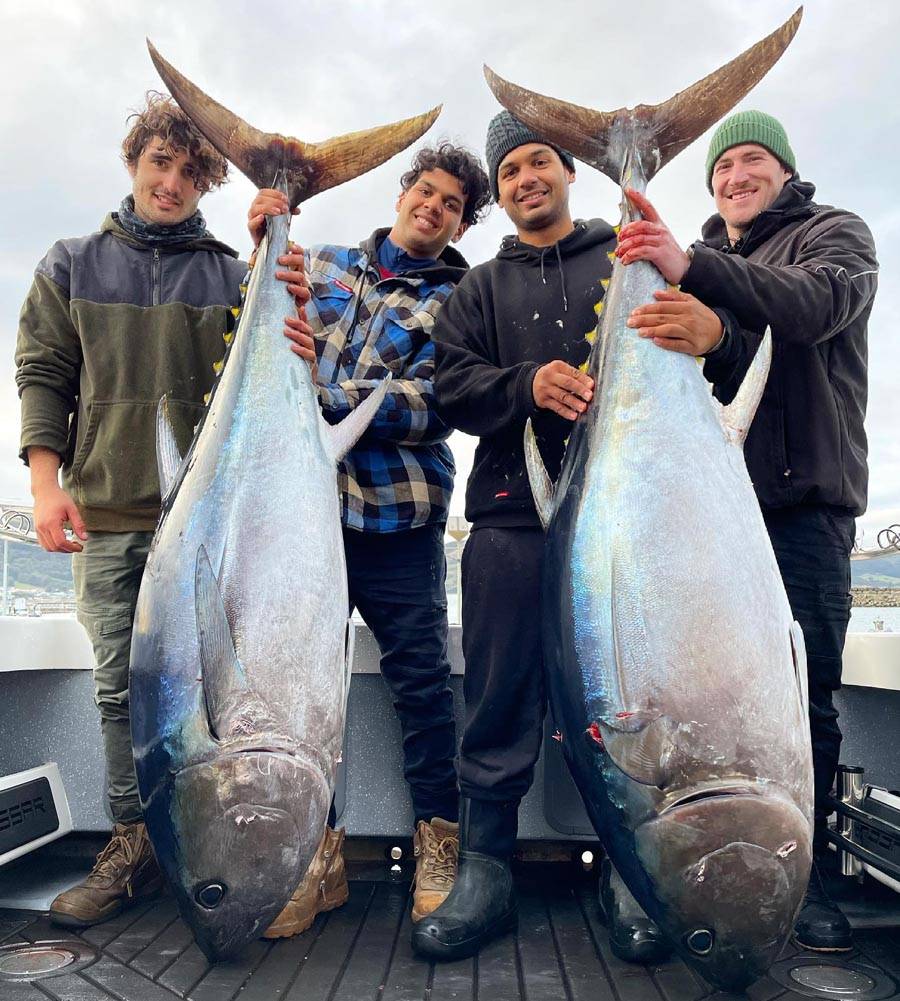 Chris Cassar from Cassar Fishing Charters helped his customers land some fantastic barrel tuna this week out from Apollo Bay.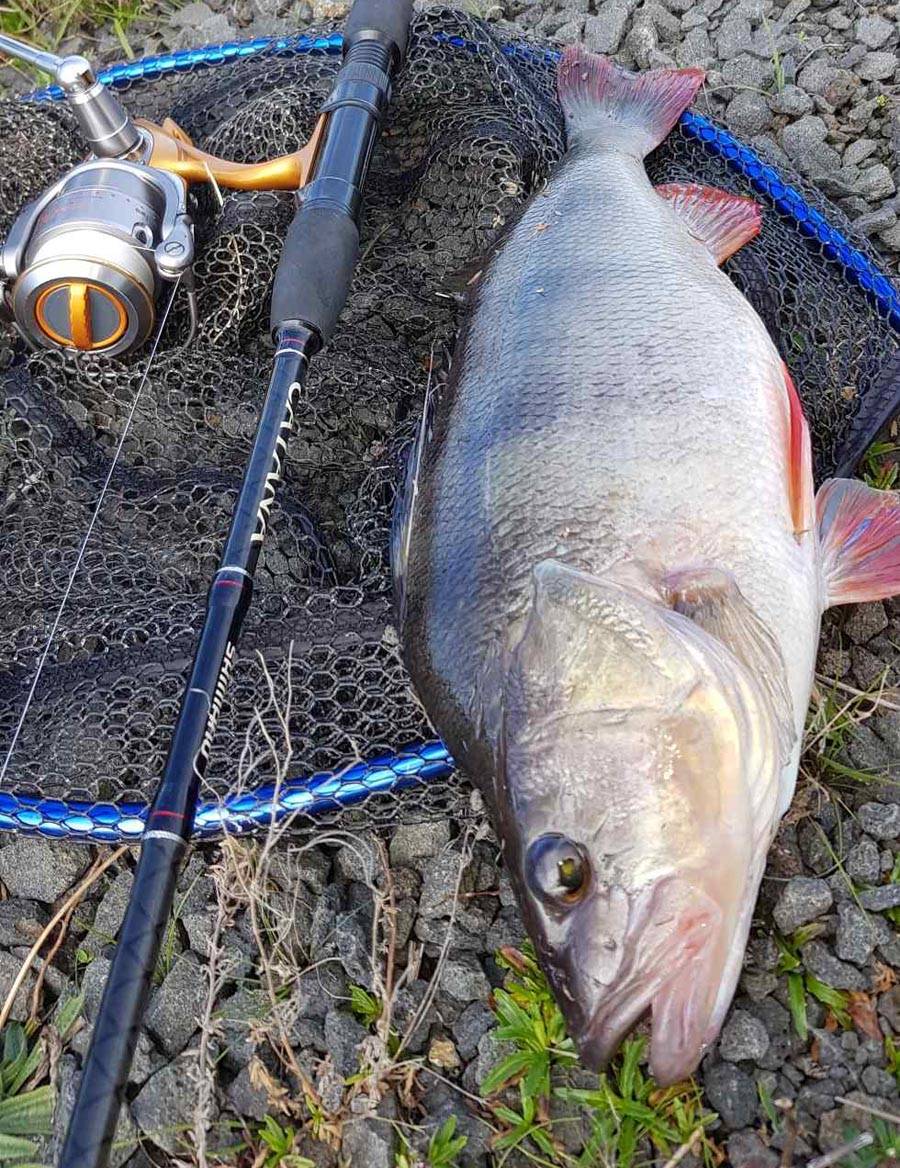 Andrew Ketelaar fished Wurdiboluc Reservoir and caught this cracking redfin of 52cm on a Norries Wasaby spoon.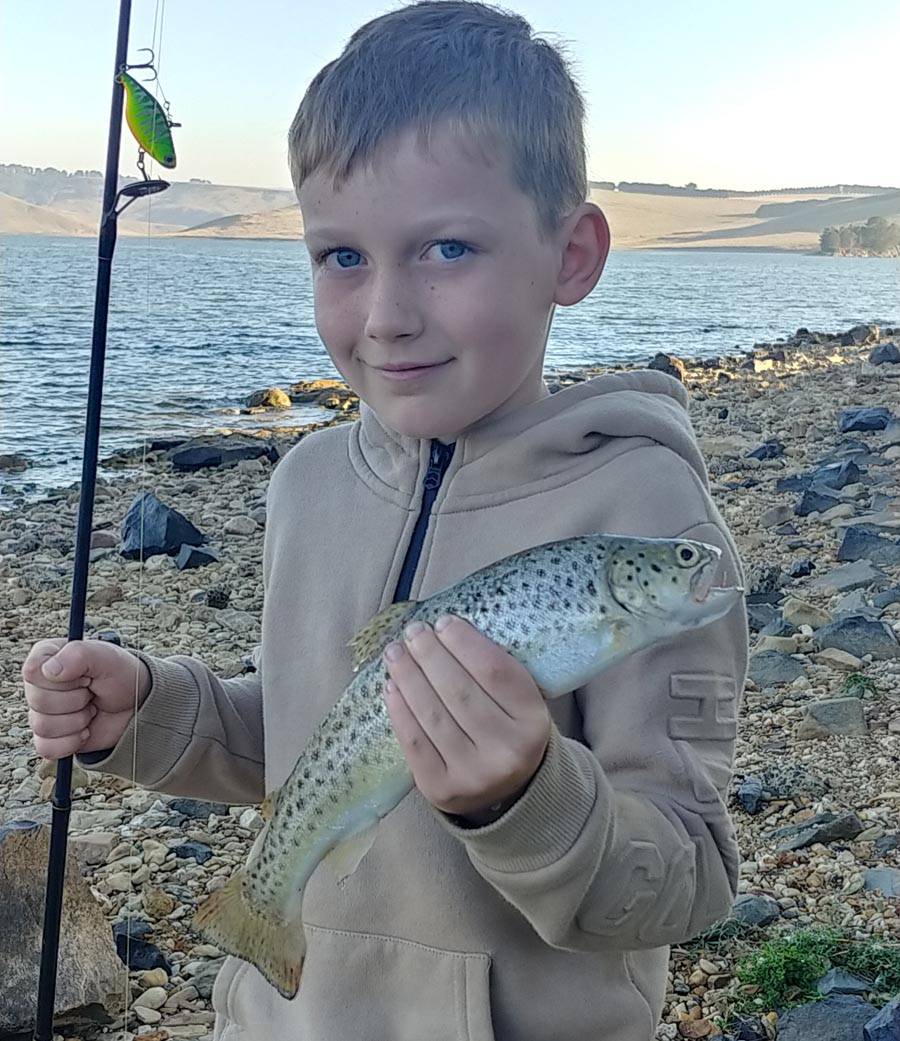 Koby caught this ripper brown trout fishing at Pykes Creek Reservoir recently. Great catch Koby.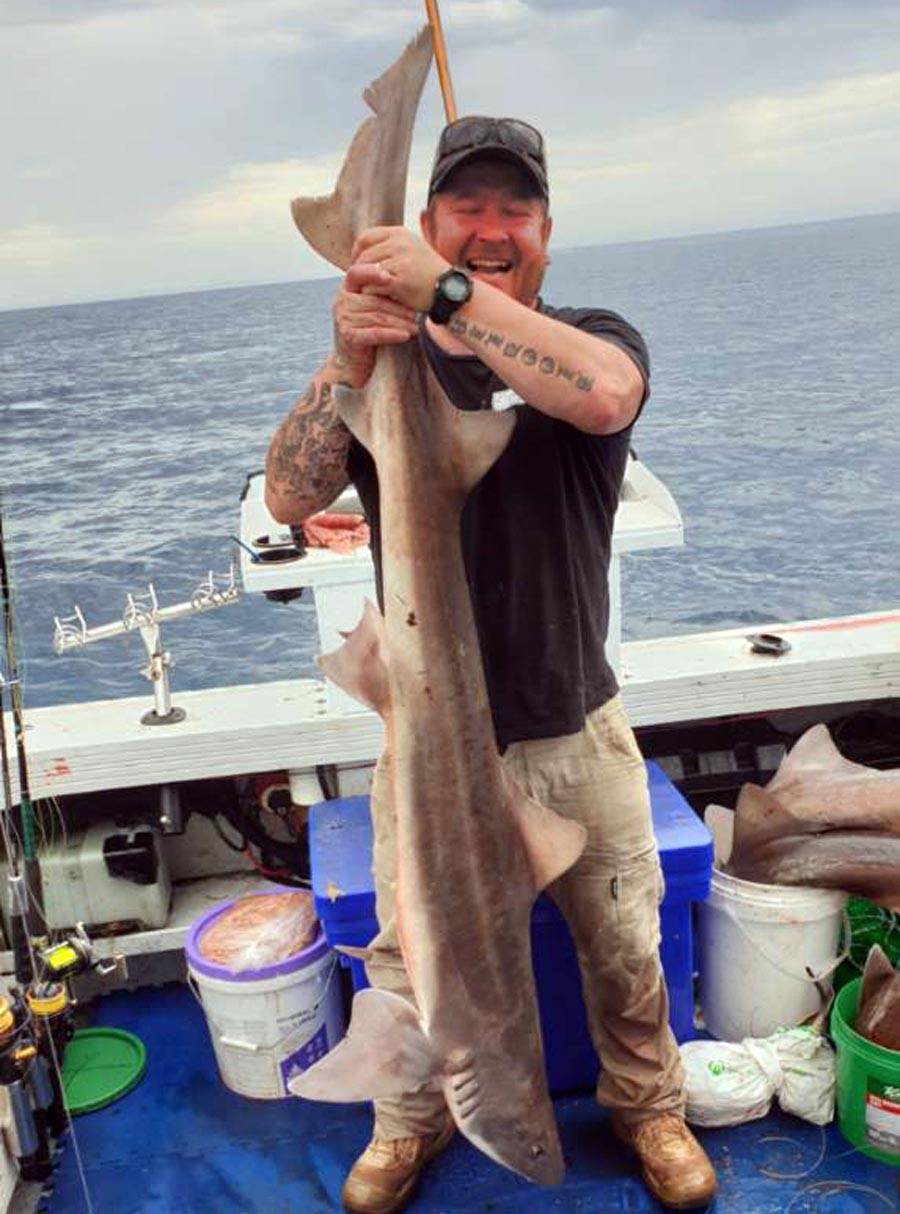 Leroy managed some ripper gummies fishing out from Inverloch recently using salmon for bait.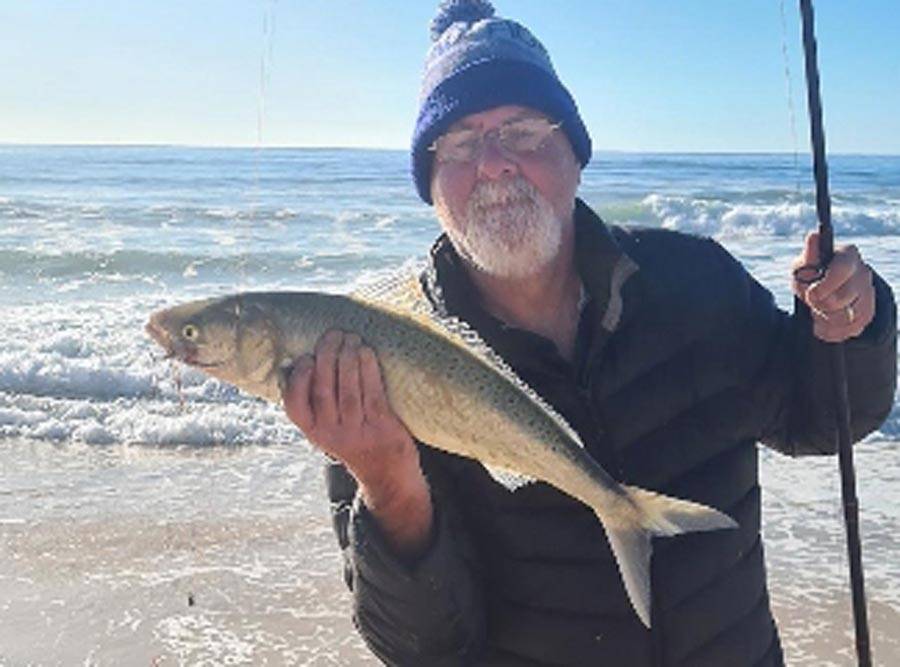 Mick caught some ripper salmon fishing at Pambula recently.
IFISH WITH TACKLE WORLD ON TEN BOLD - CLASSIC CATCHES
IFISH WITH TACKLE WORLD ON YOUTUBE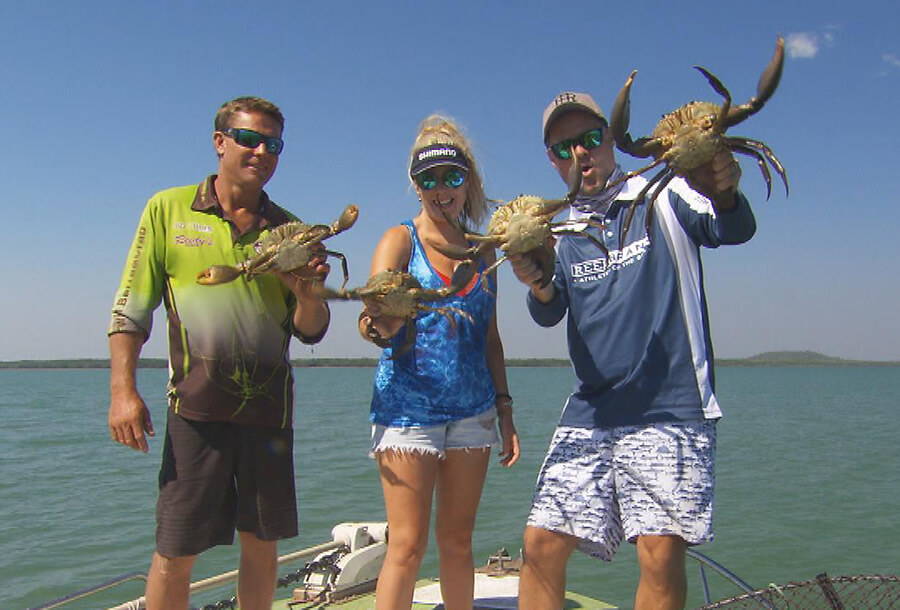 Catch past episodes of IFISH TV on Youtube so you can get your fishing fix any time, any where.
TALKING FISHING - C31 - TUESDAYS at 8.30pm
Catch "Talking Fishing" on Melbourne's C31 TV (CH44) at 8.30pm each Tuesday night. Staff members David Kramer and Adam Ring together with Steve "Trelly" Threlfull host Australia's only "Live to Air" fishing television program at this prime time-slot. Put Tuesday night's at 8.30 away in your weekly diary of TV shows to watch!
Good Luck with your fishing and stay safe on the water,

The TEAM at Tackle World Cranbourne & Mornington