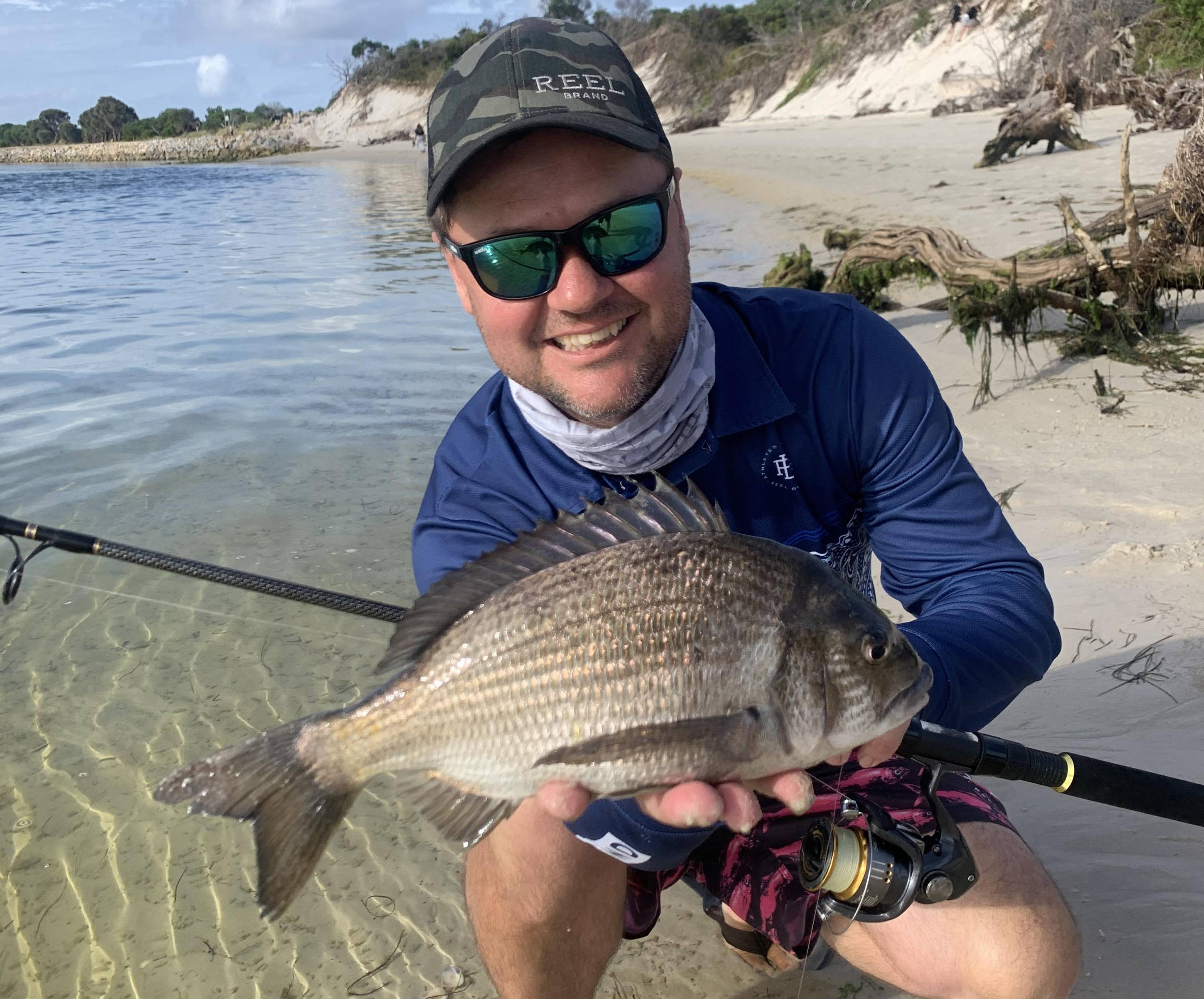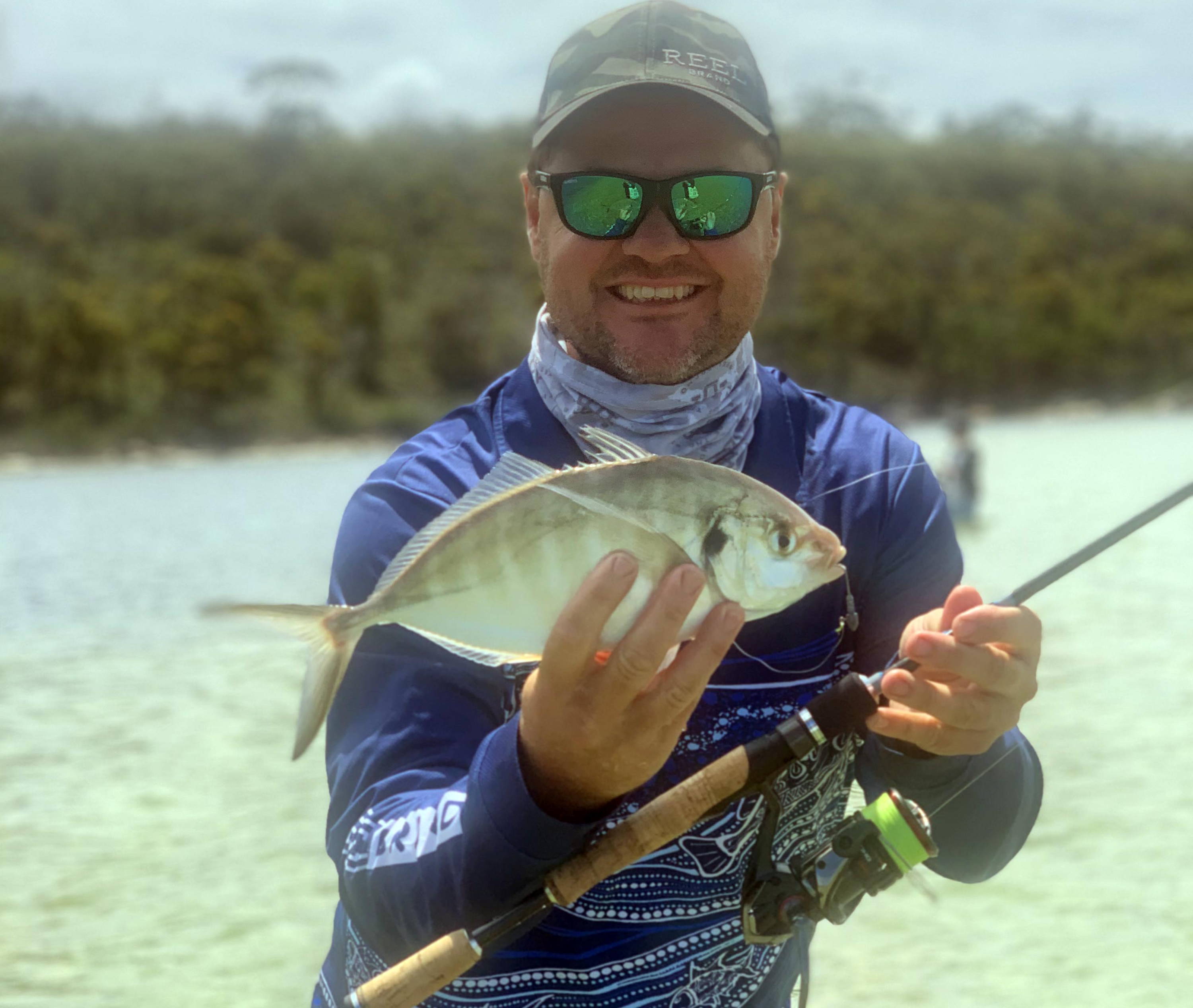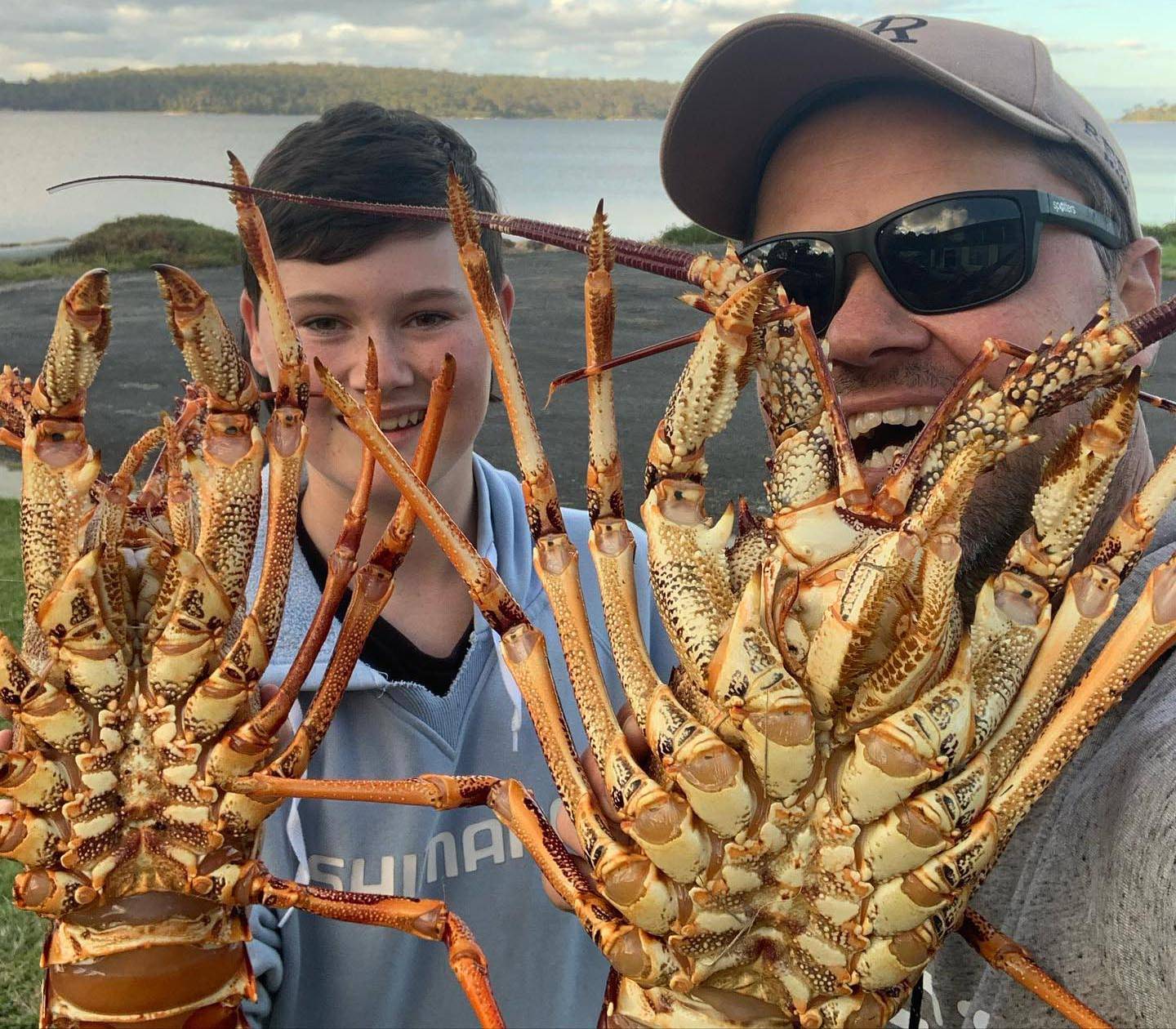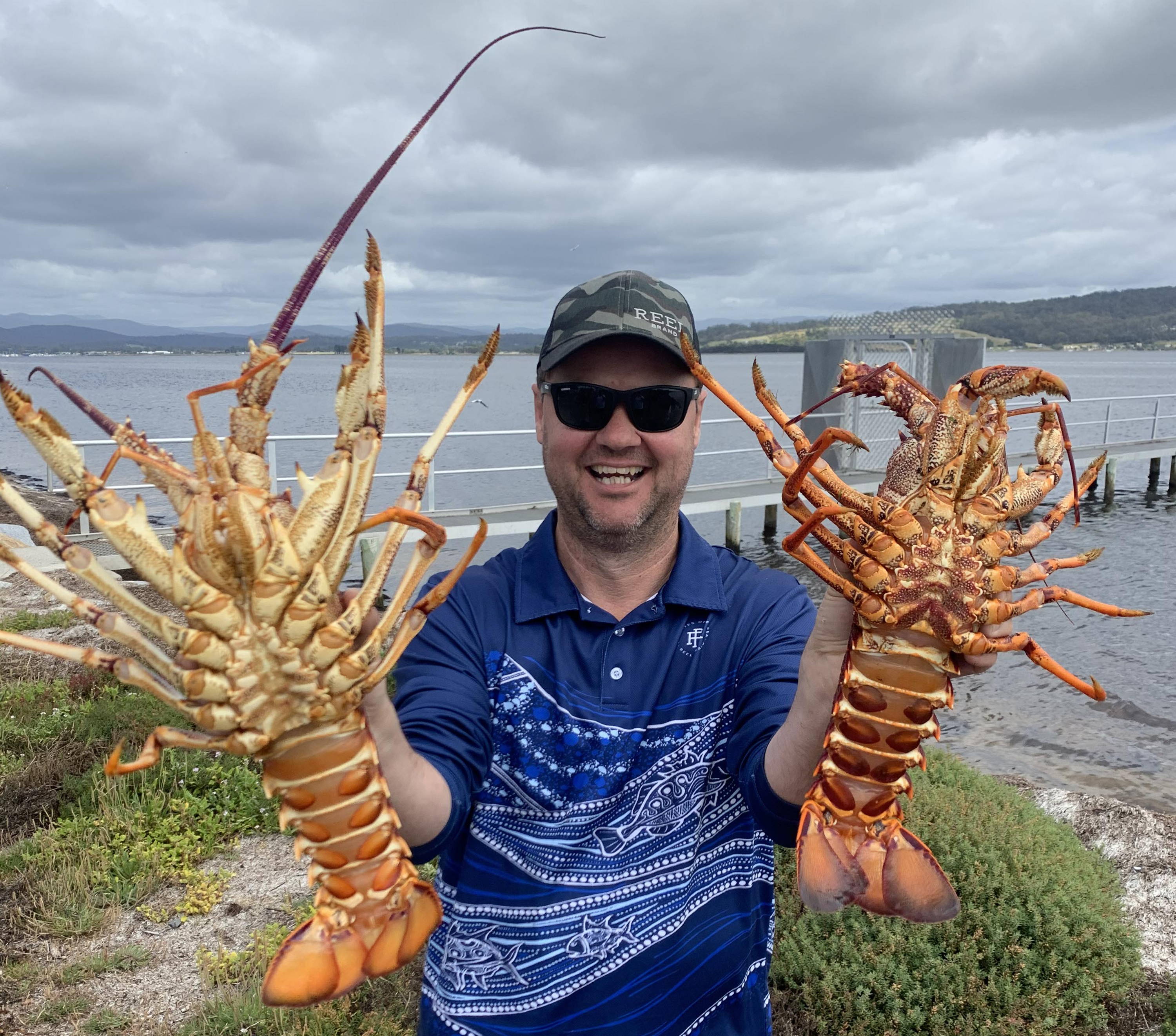 Paul, Cristy and Jet Worsteling headed to St Helens in Tasmania for the Christmas break to catch up with good friends the Thompson family. They had some fantastic sessions fishing for silver trevally, whiting and bream inside the St Helens inlet. Soft plastics worked the best for the trevally with pipi working the best for the bream and whiting. The crew had a lot of fun checking cray pots daily and catching up to 8 crays per day with some nudging 2.8kg.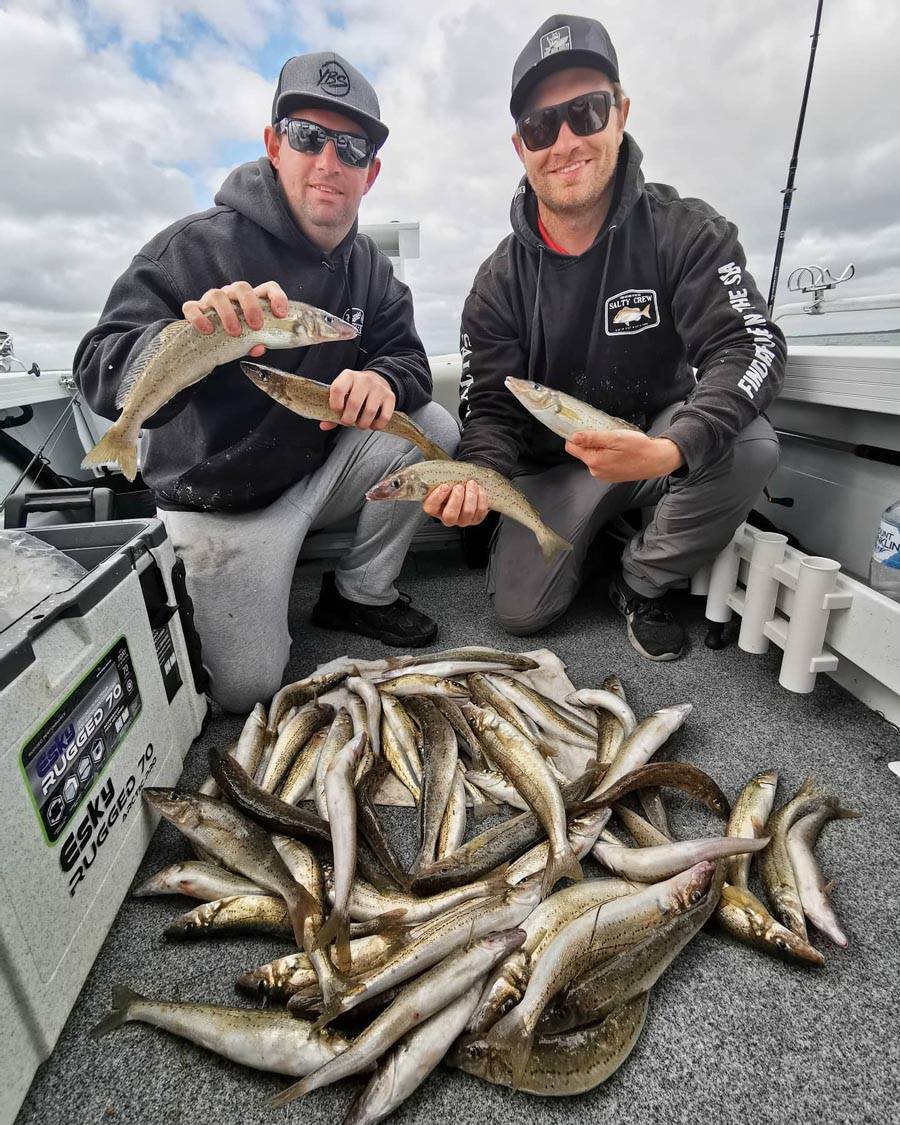 Chris Cassar from Cassar Fishing Charters helped his customers smash some solid whiting fishing Western Port this week.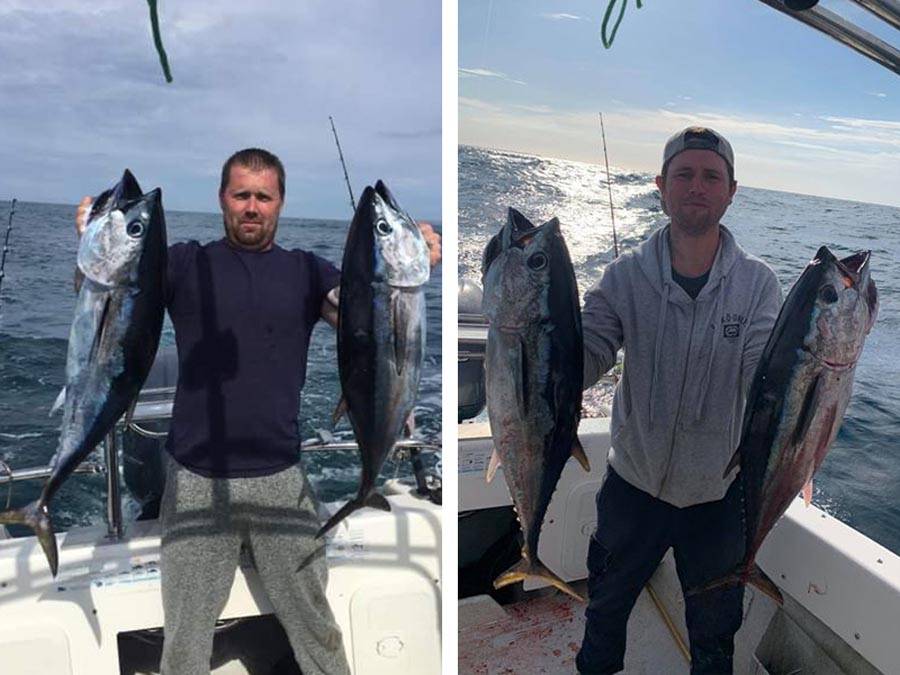 Jacob and James headed to Pyramid Rock and got stuck into some local tuna catching some nice school sized fish in 28 metres using Star Lures Jethead skirts in pink and yellow.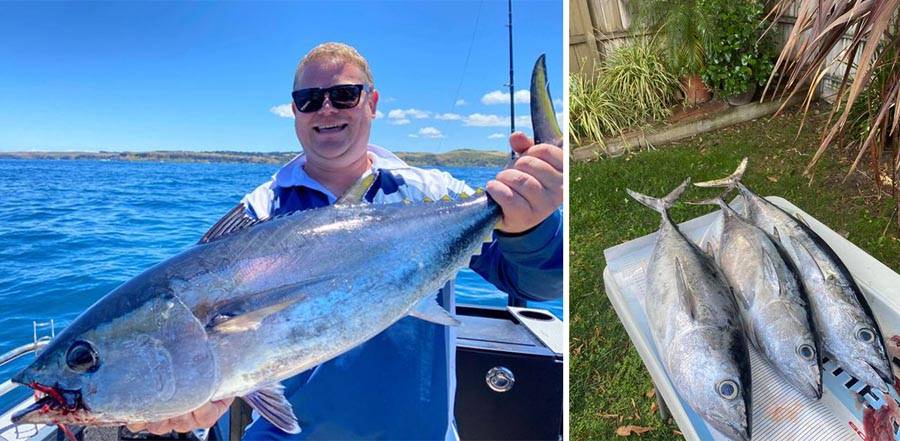 Bernard Abrams reports in from Flinders offshore; "no birds today so you need a keen eye for water ripples, caught using small Pakula and Jaks lures." Well done Bernard.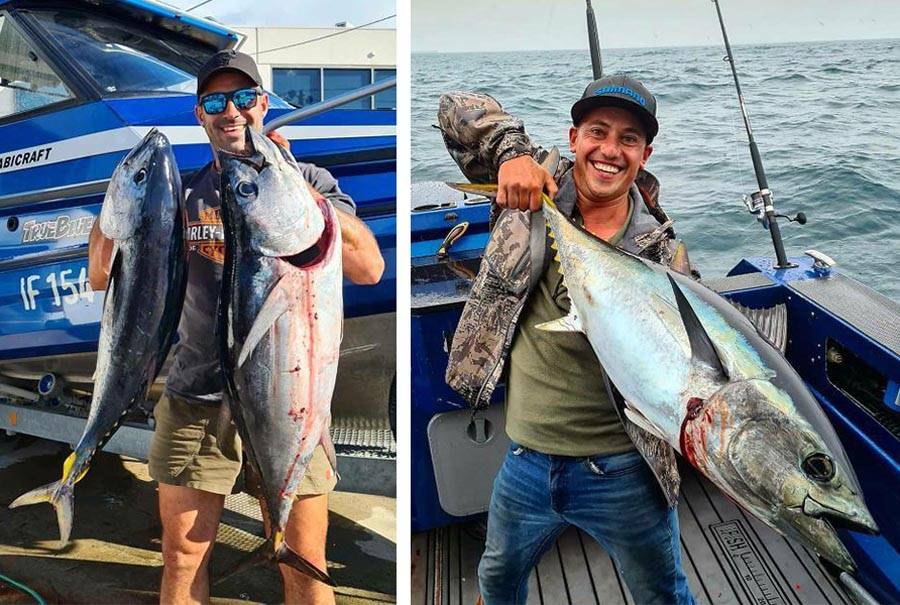 James and Bubba headed offshore and found tuna in 25 metres between Flinders and Cape Schanck. The guys picked up their first fish after sounding a school mid-water and their second fish came from trolling the same area. All fish came on skirts.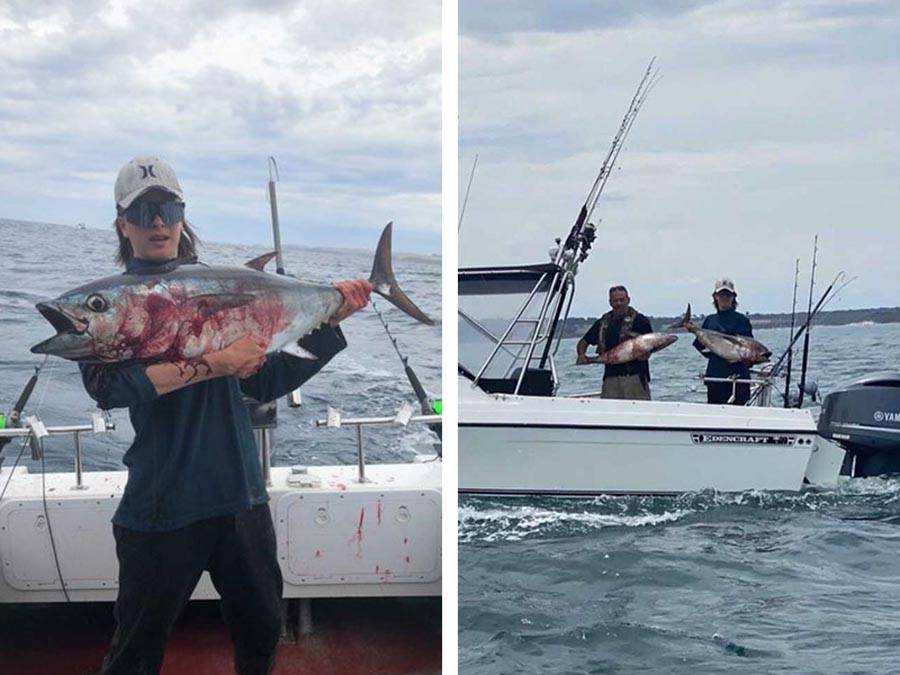 Jack Anderson caught some nice tuna fishing offshore between Flinders and Cape Schanck using 6in Pakula skirts.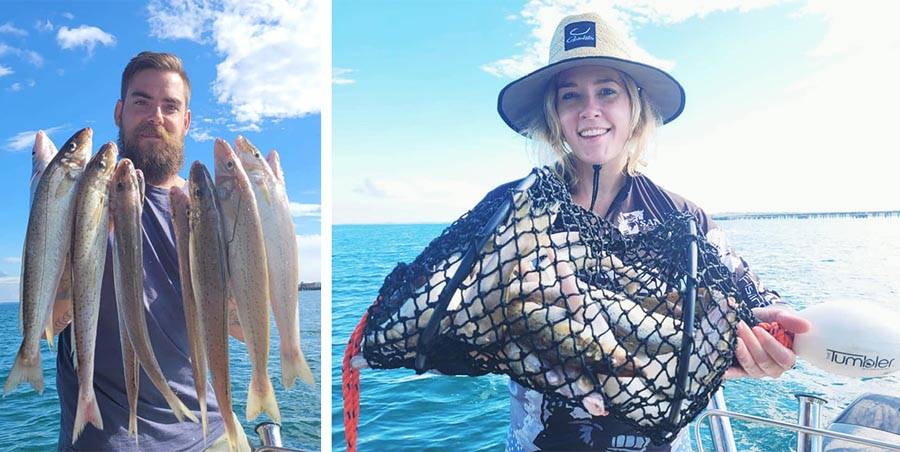 Amy Day and Gerry Morsman fished out from Stoney Point this week and smashed the whiting giving the Original Tumbler Bag a good workout.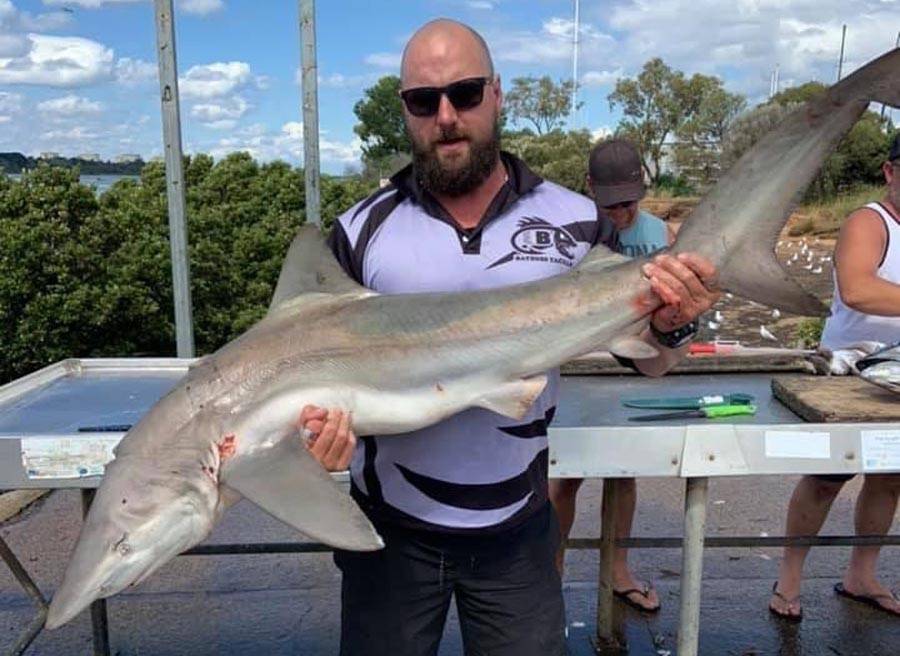 Lucas with a cracking school shark caught fishing out from Stoney Point using slimey mackerel for bait.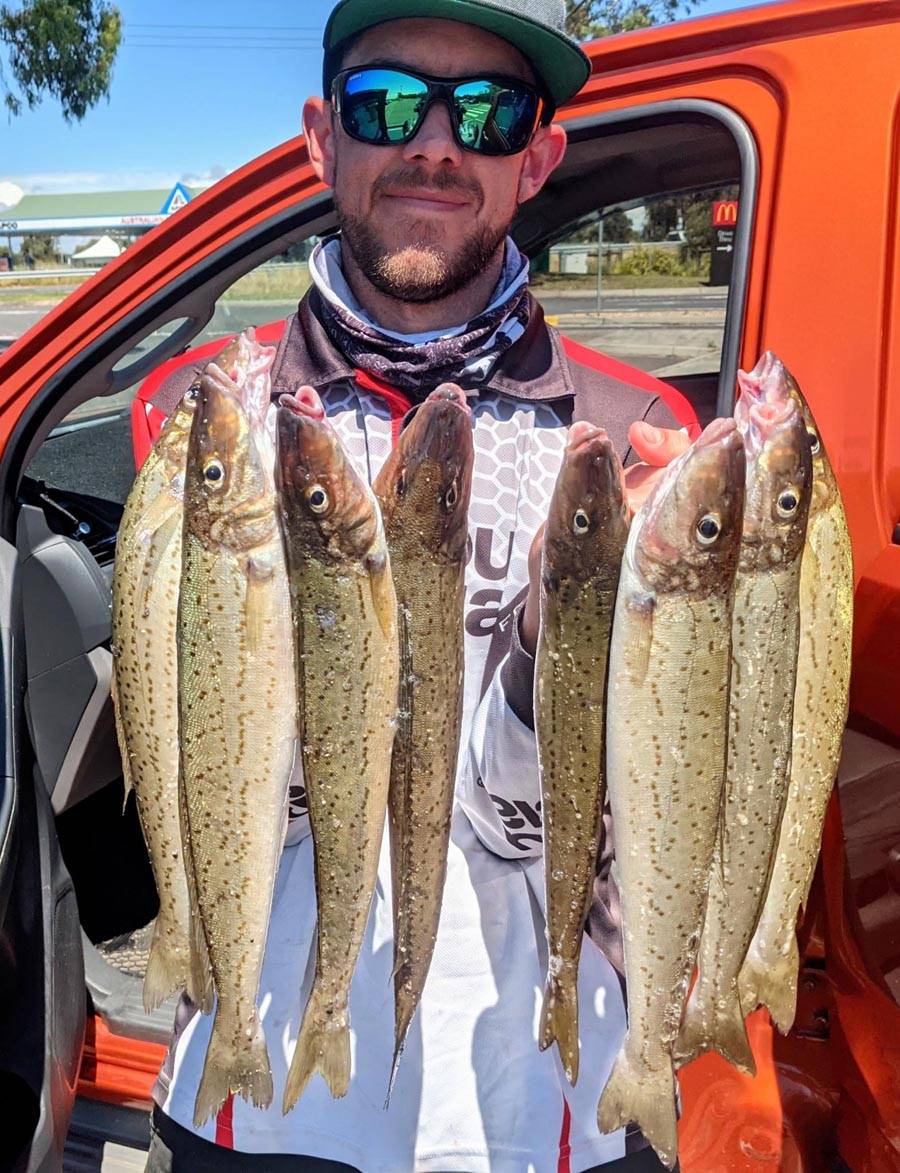 Chris O'Connell with a nice bag of whiting caught out from Hastings using California squid for bait.

Don Wood had a great day catching whiting with a friend at Middle Spit in 9 metres of water.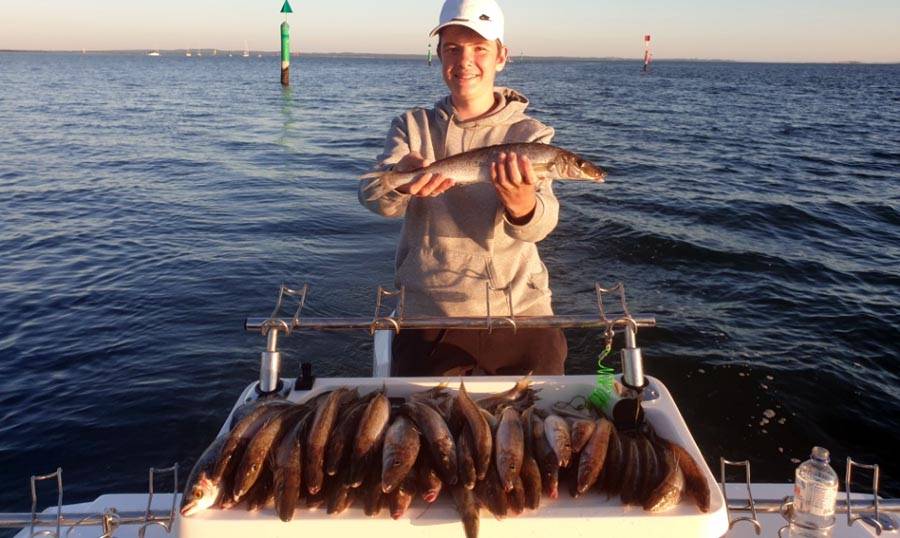 Anthony Lopes, his dad Steve and friend Eddie Gray fished Yarringa last week and smashed the whiting using squid and pipi for bait.
David Milne took grandsons Max and Sebie along with their father Campbell out to chase whiting last week and managed a cracking bag of fish caught at the Tooradin Channel and Eagle Rock using mussels for bait.
Andrew Ketelaar caught a nice gummy shark fishing the Boulton Channel using salmon chunk for bait.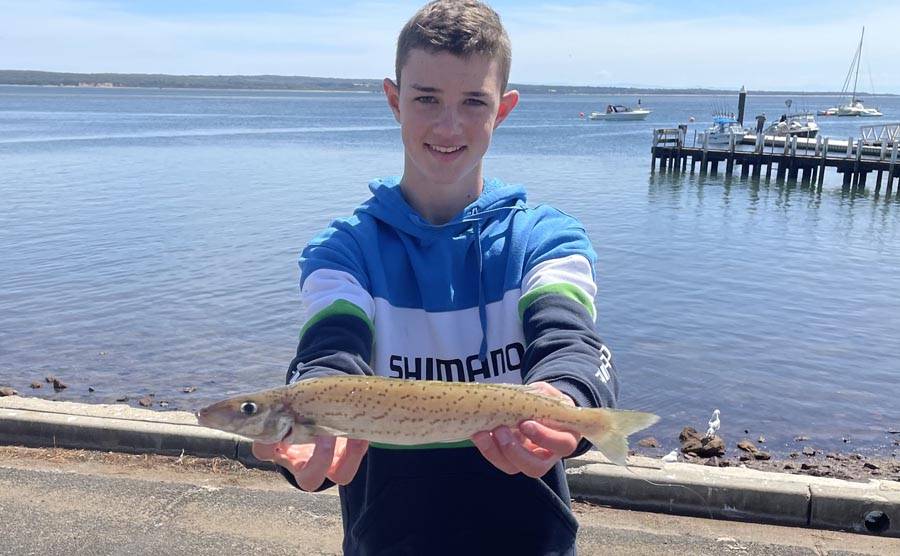 Ty McNeal with a nice 41cm whiting caught at Corinella last week.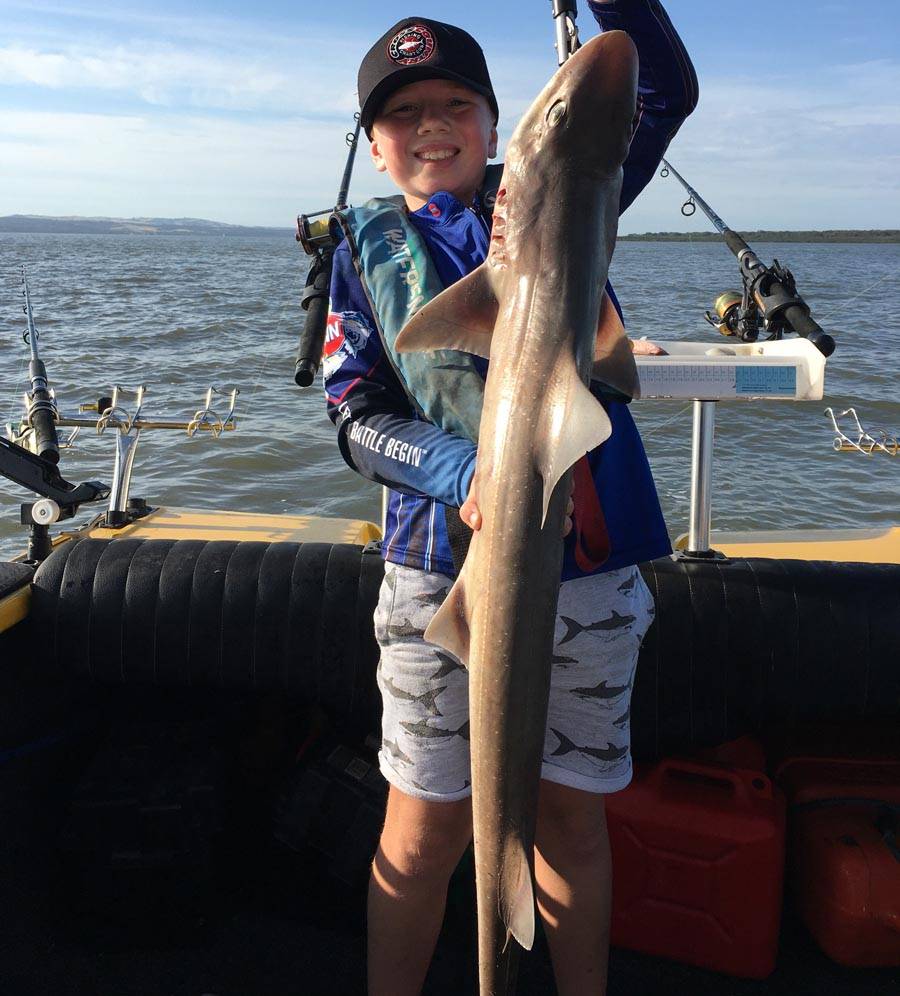 Xavier Fereday with a cracker catch of gummies from Corinella caught on fresh squid.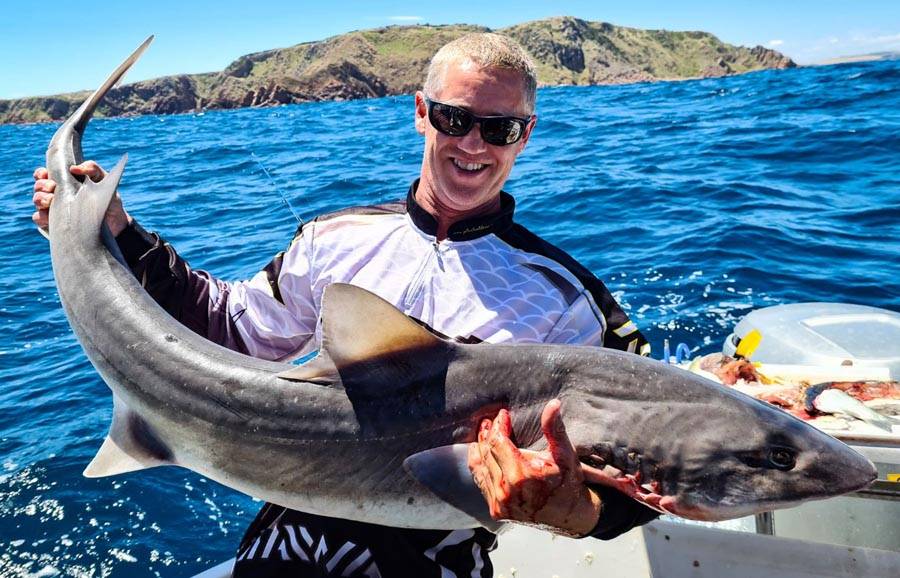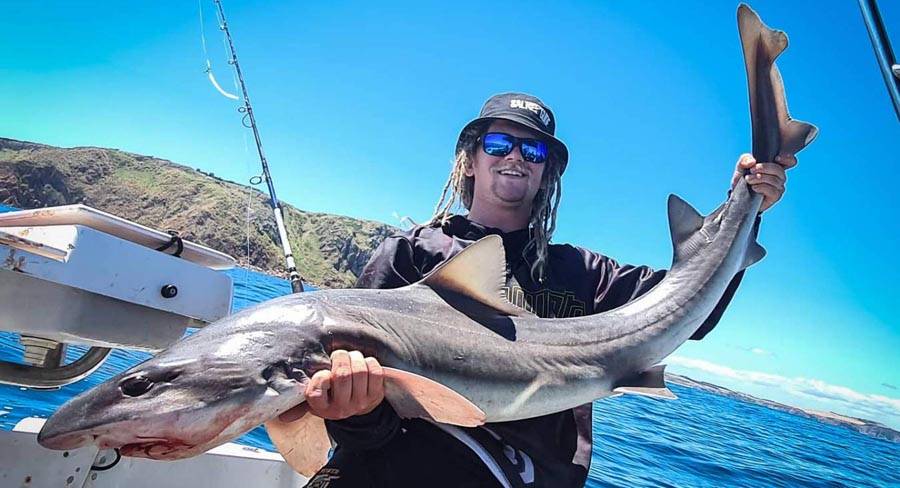 The Hotchkin boys headed out off Cape Woolamai targeting kingfish but had no luck so turned their attention to gummies and it paid off with some crackers caught using fresh salmon and wrasse for bait.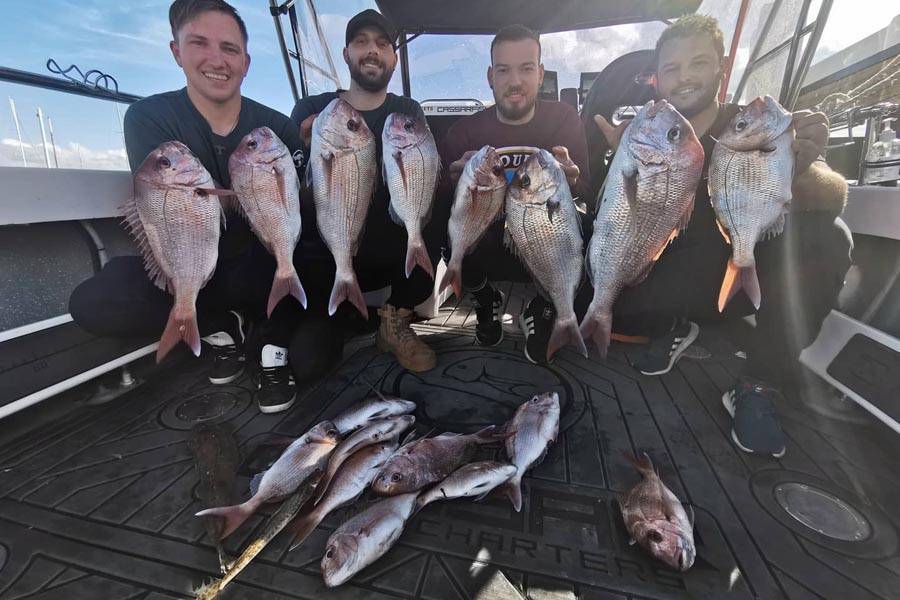 The boys from Sharkmen Fishing Charters are back at it again this week and found some awesome snapper fishing Port Phillip Bay.
Amy Day with a cracking bag of squid caught with Gerry Morsman out from Mt Eliza using Majorcraft Egizo jigs.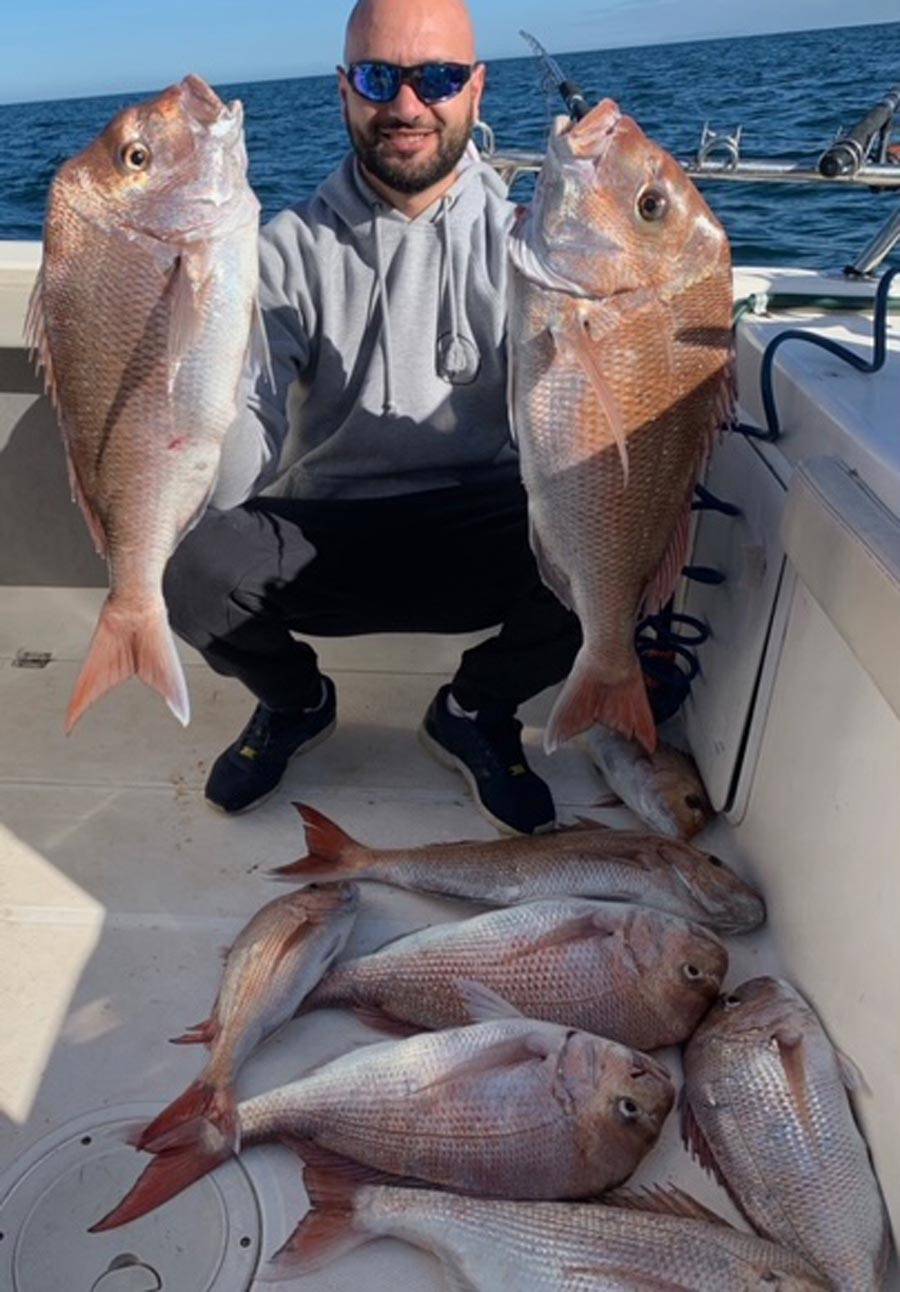 Anthony and the lads fished out off Mt Martha and caught some cracking snapper.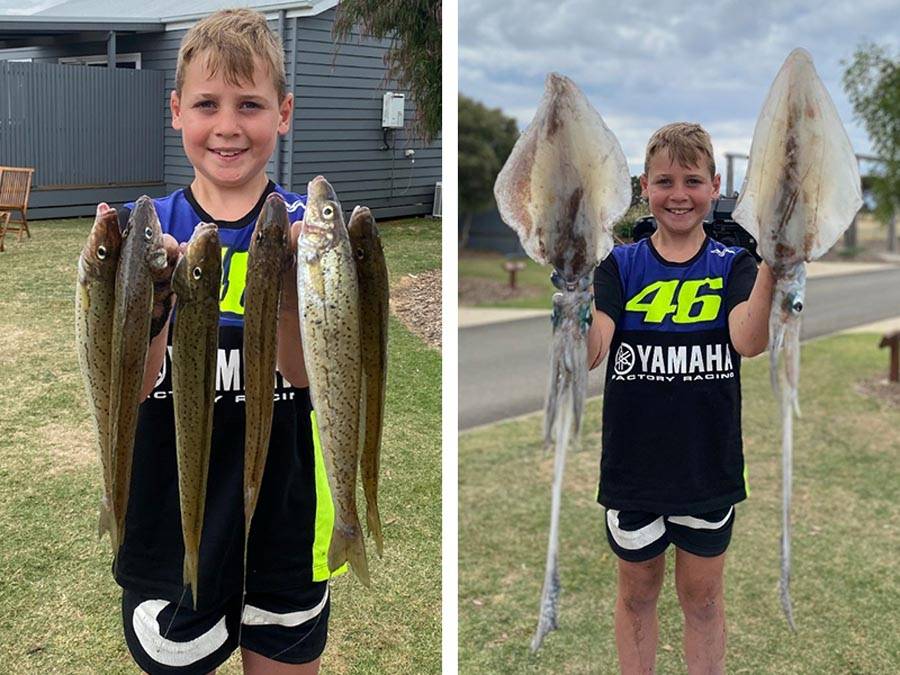 Tommy caught some monster calamari fishing at Queenscliff as well as some nice whiting this week.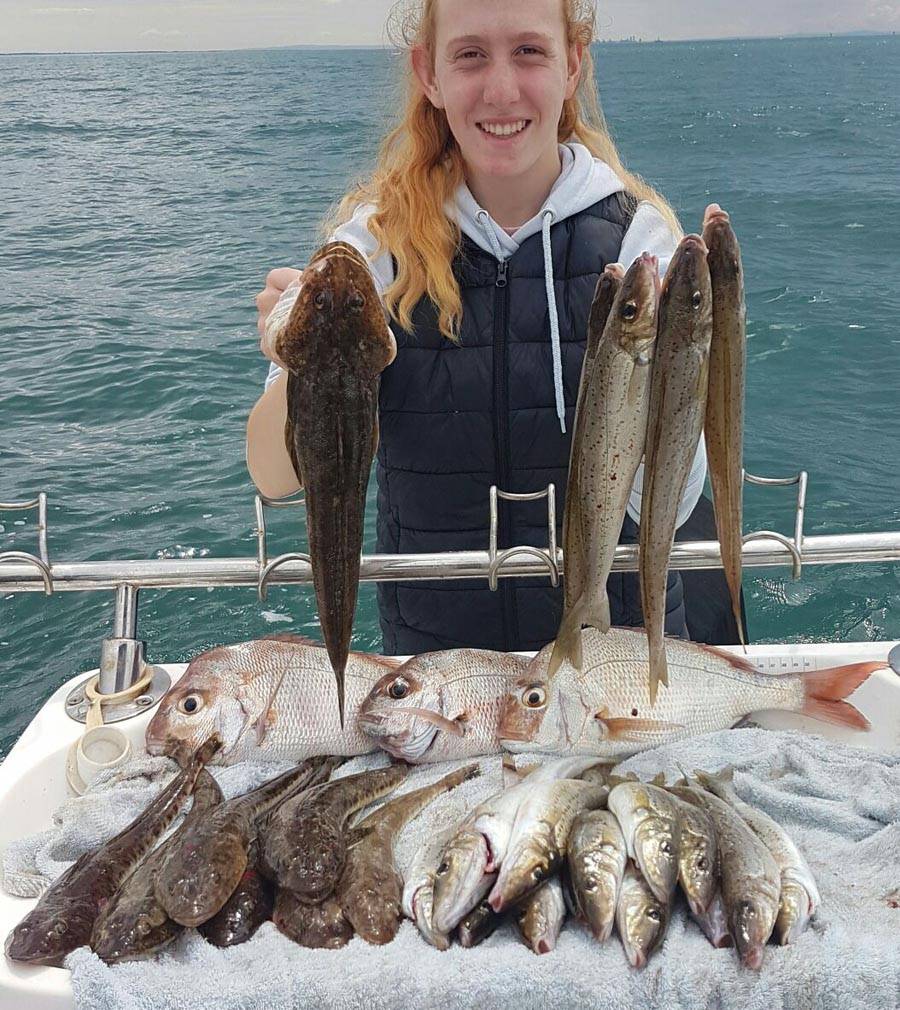 Amelia and her dad fished out from Portarlington on the weekend and got a good feed of pinky snapper, whiting and flathead.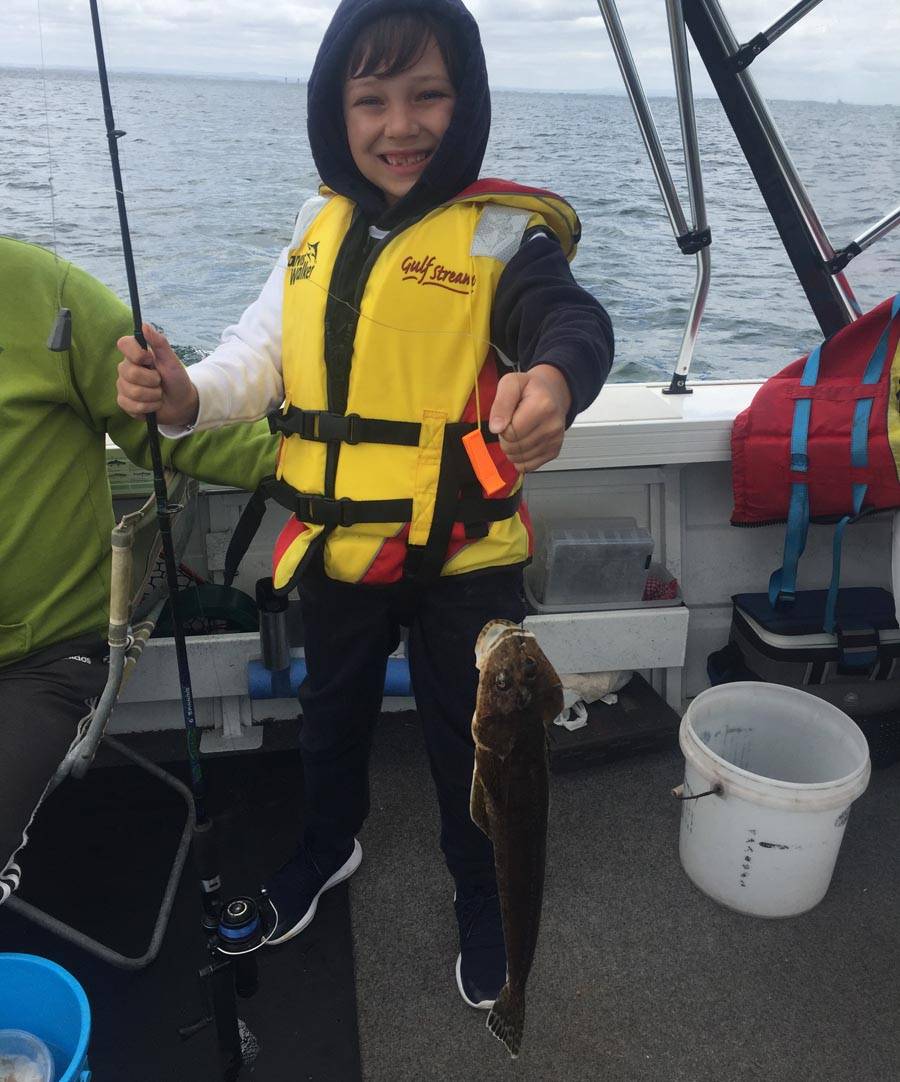 Alexander with a nice 42cm flathead caught out from Portarlington.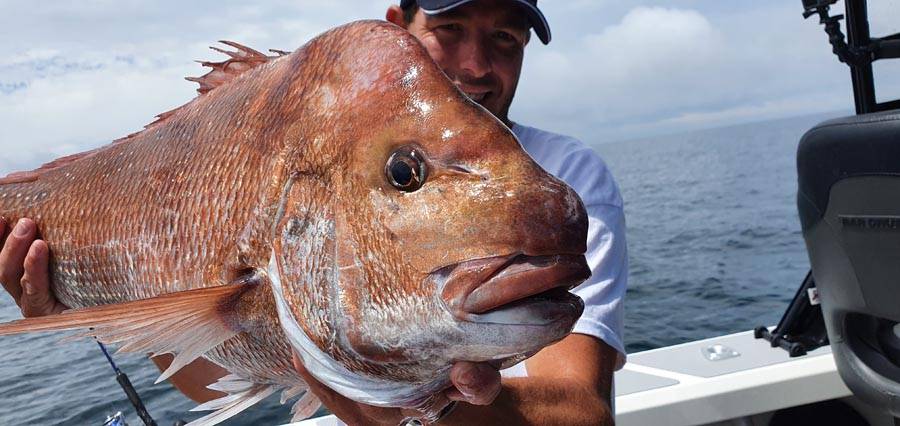 Phil Jordan managed to find some nice snapper fishing out from Werribee in 20 metres.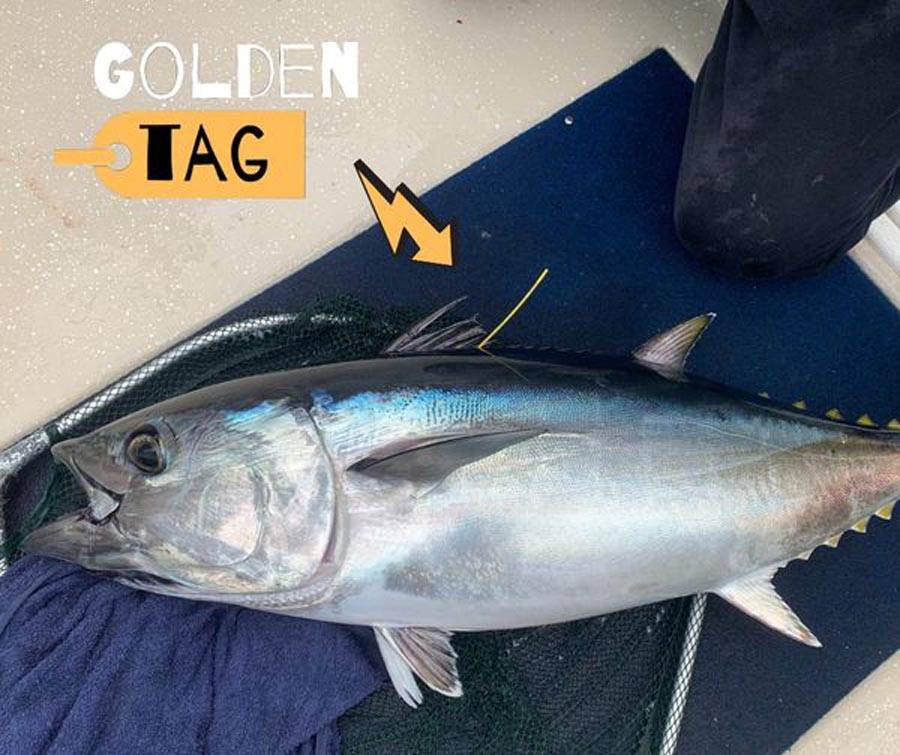 Victorian Fisheries Authority have expanded the Golden Tag program to the West Coast and have tagged a number of Southern bluefin tuna. So if you're heading out from Portland, Warrnambool or Apollo Bay, you could reel in a pelagic prize!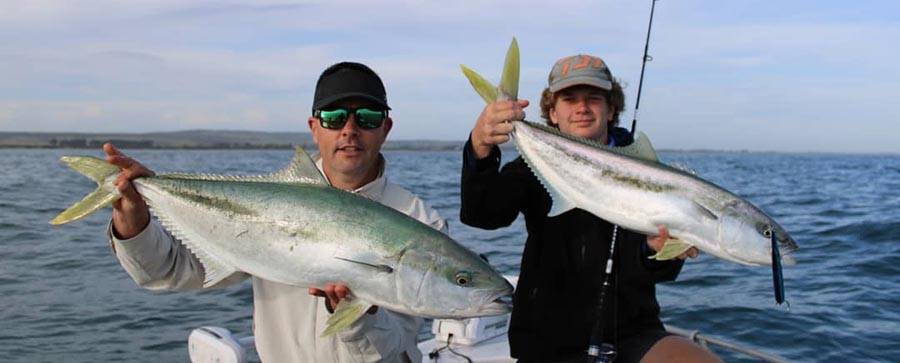 Luke Gercovich has been having a ball on the kingfish out west over the past few weeks. If you want your kingy fix now then it may be time for a trip out west.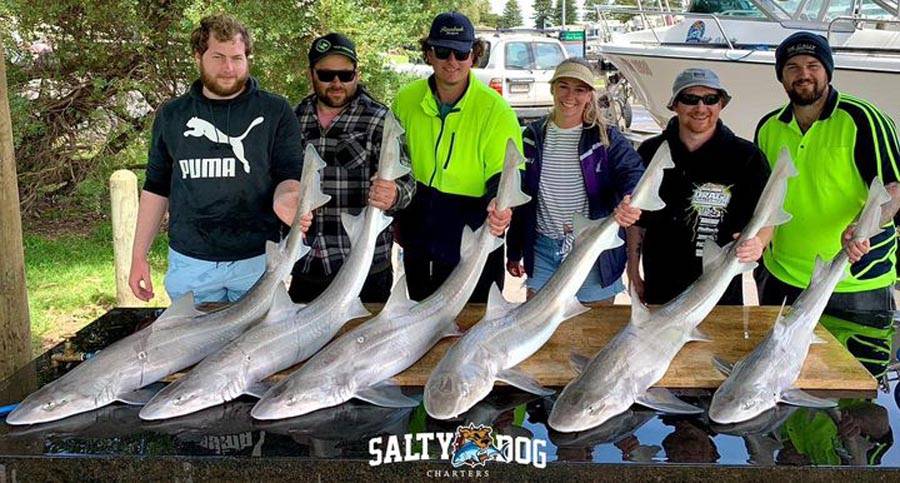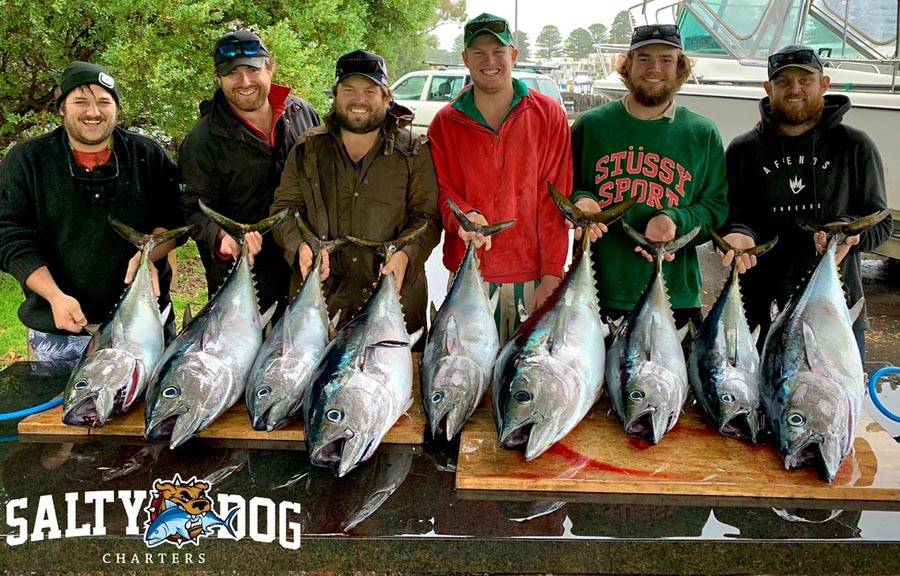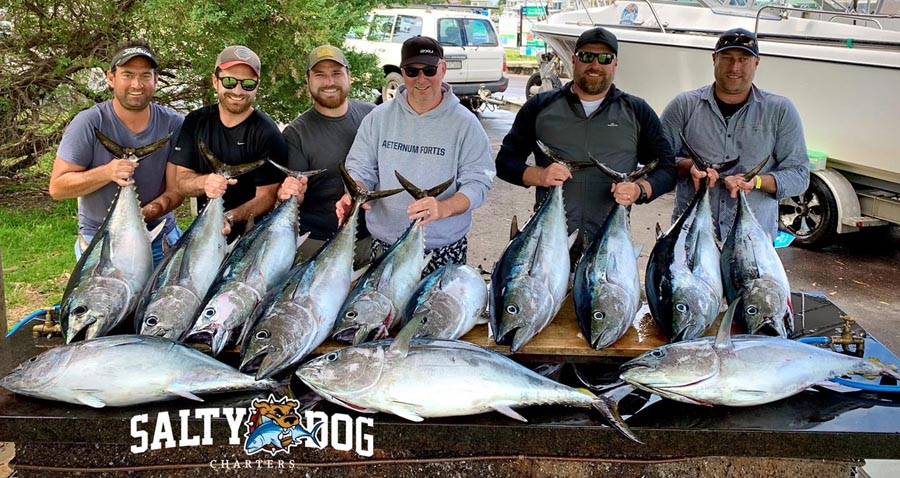 Dan Hoey from Salty Dog Fishing Charters has smashed it on the West Coast this past week with some fantastic gummies and the highlight for many; the beautiful tuna!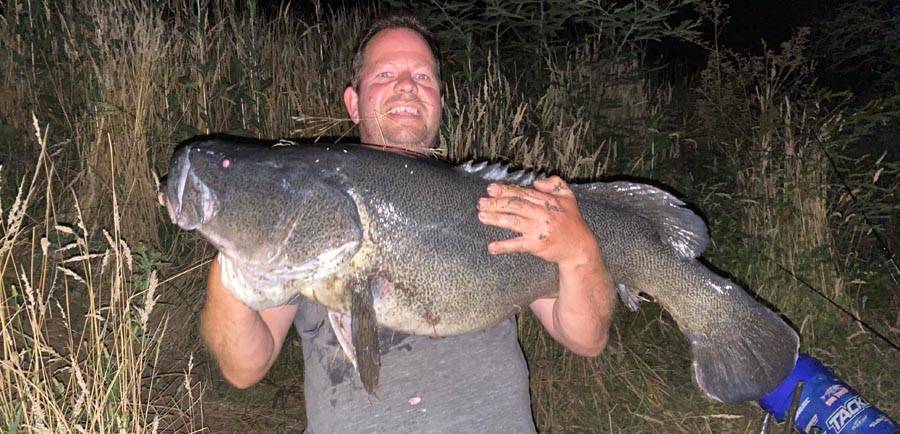 Good mates of the shop Rob Stephen (angler) and Joel Bassett caught this fantastic Murray cod of 105cm on chicken while fishing at Howqua.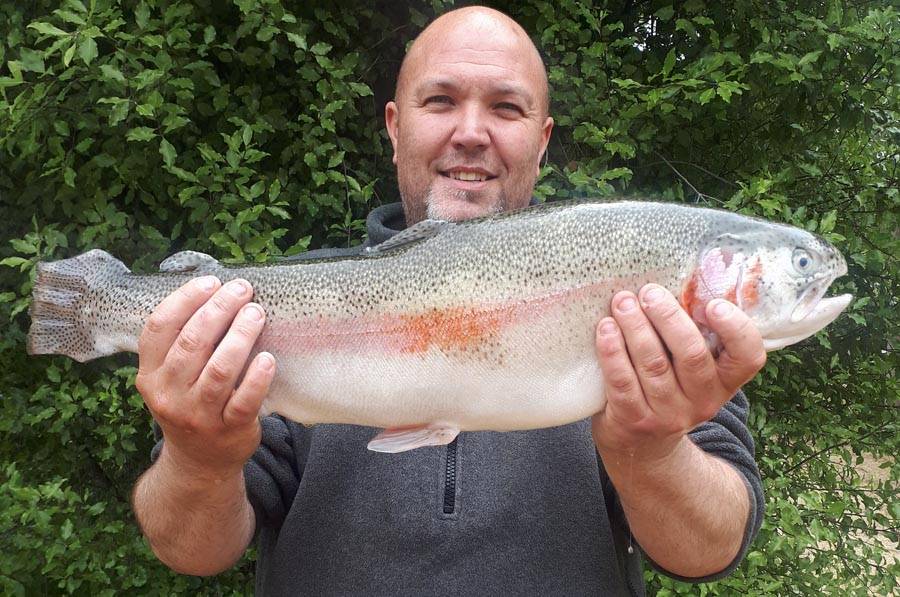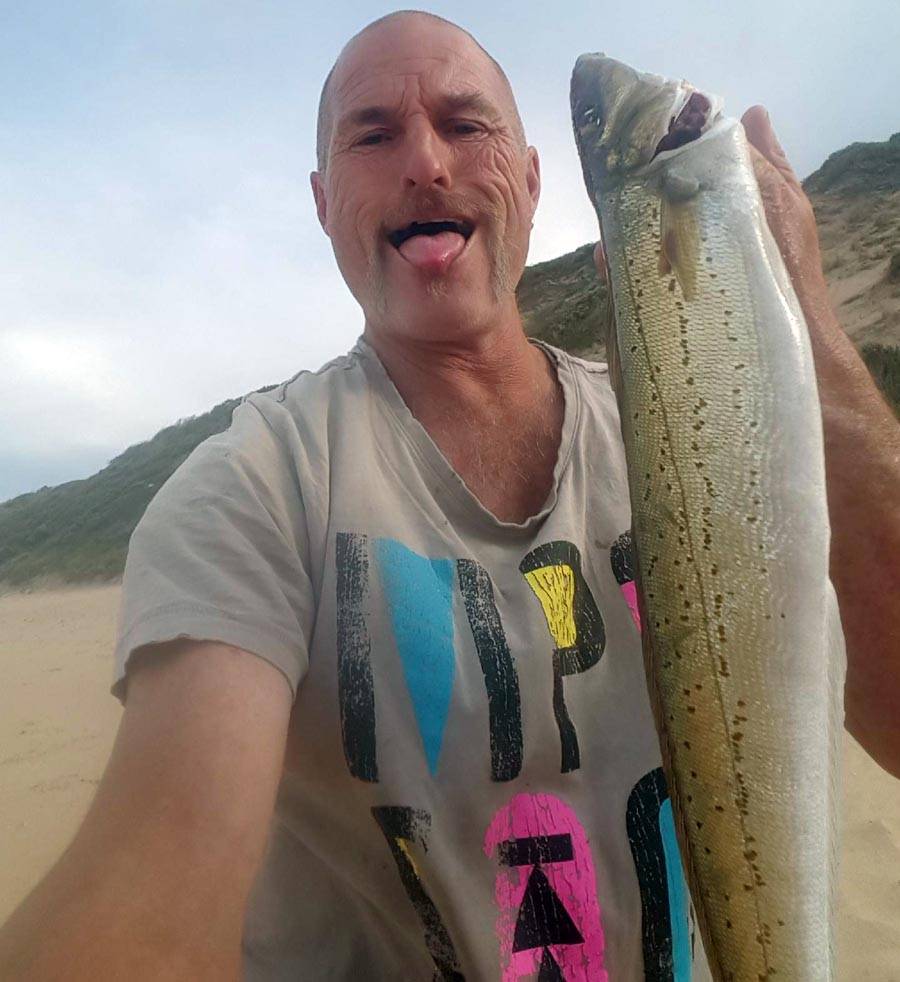 Paul Kortholt caught a monster whiting measuring just under 60cm while fishing at Kilcunda.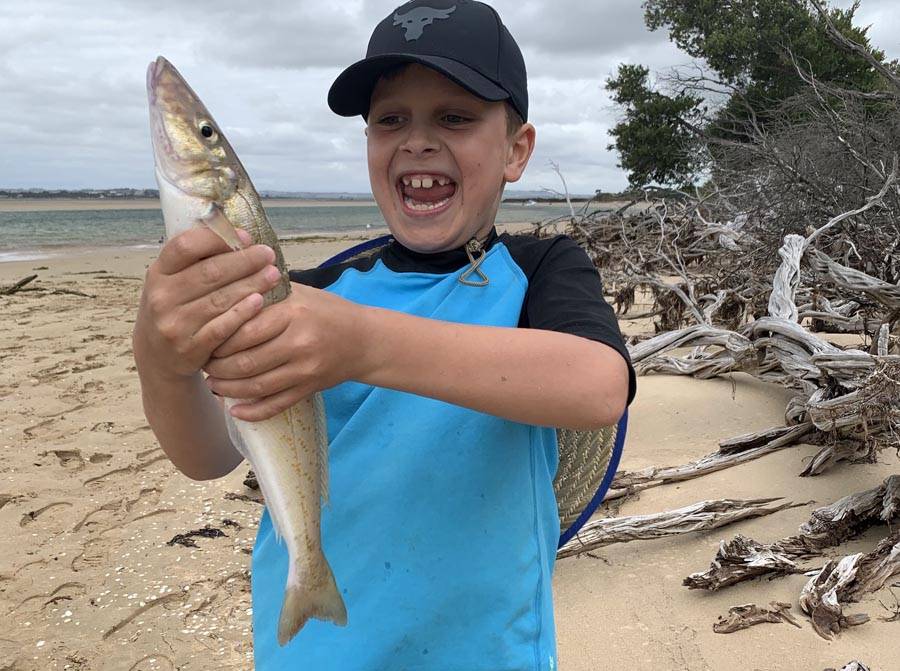 Jack with a nice whiting caught at Venus Bay using freshly pumped bass yabbies.
Kay Krstic with a ripper gummy shark caught at Port Albert last week.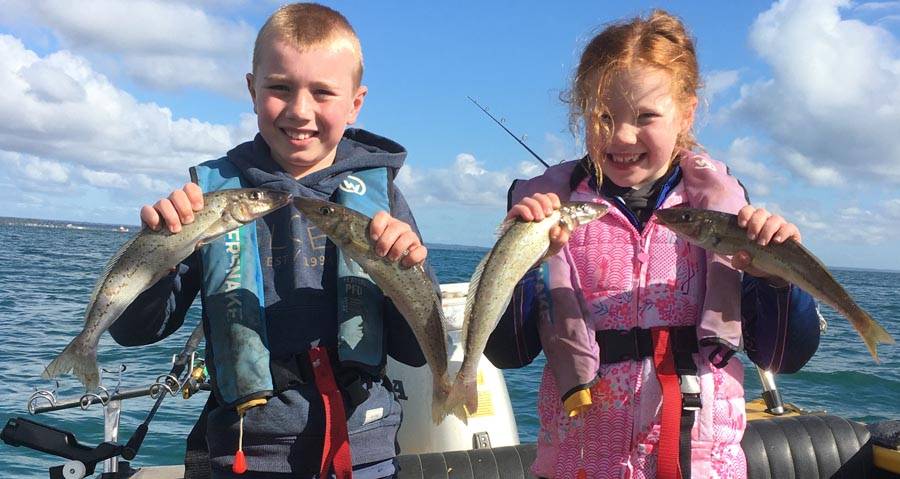 Xavier and Mahli Fereday fished Port Welshpool last week and caught some ripper whiting and flathead.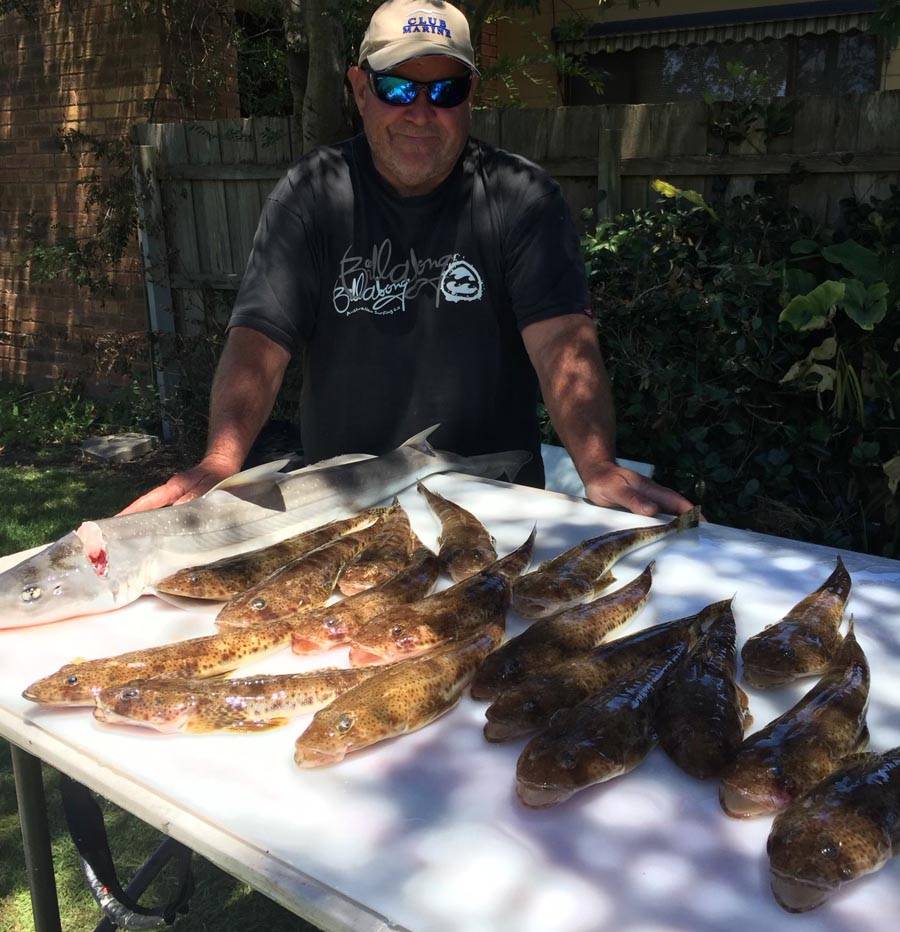 "The Gnome" got stuck into the flathead fishing at Port Welshpool last week.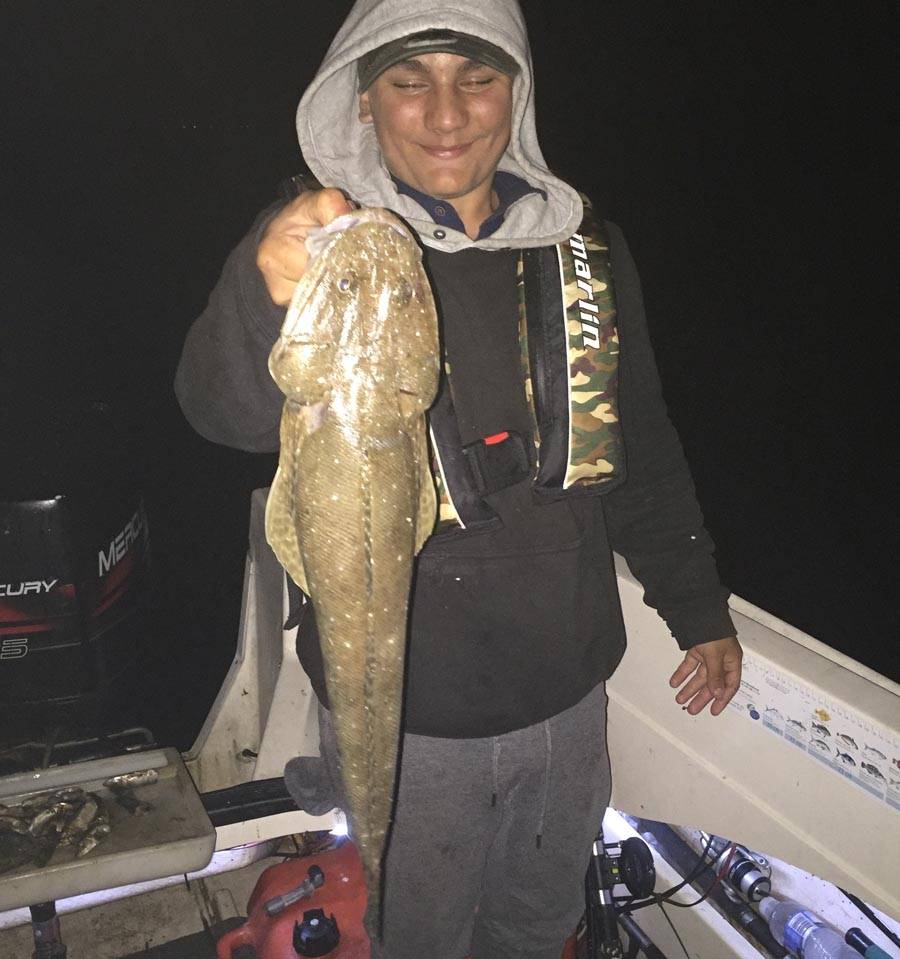 Cooper Sirianni caught this cracking flathead fishing off Snake Island recently.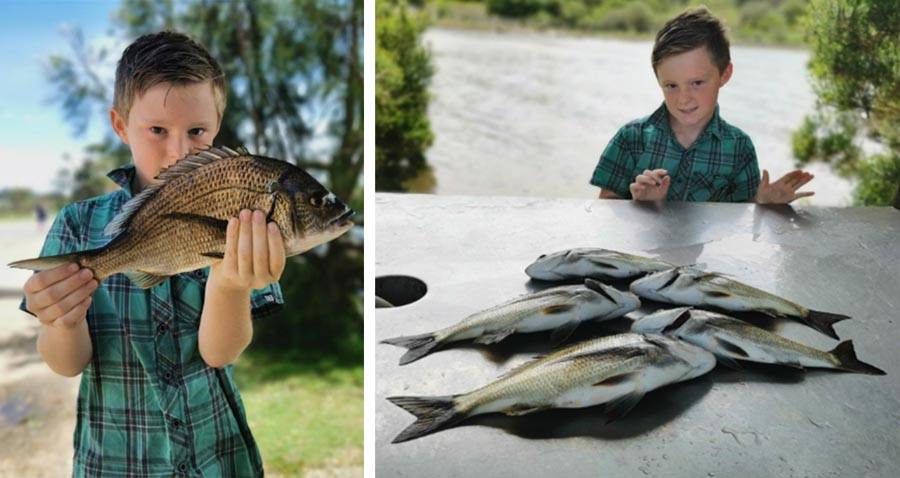 Tom May fished the Mitchell River at Bairnsdale and caught some ripper bream.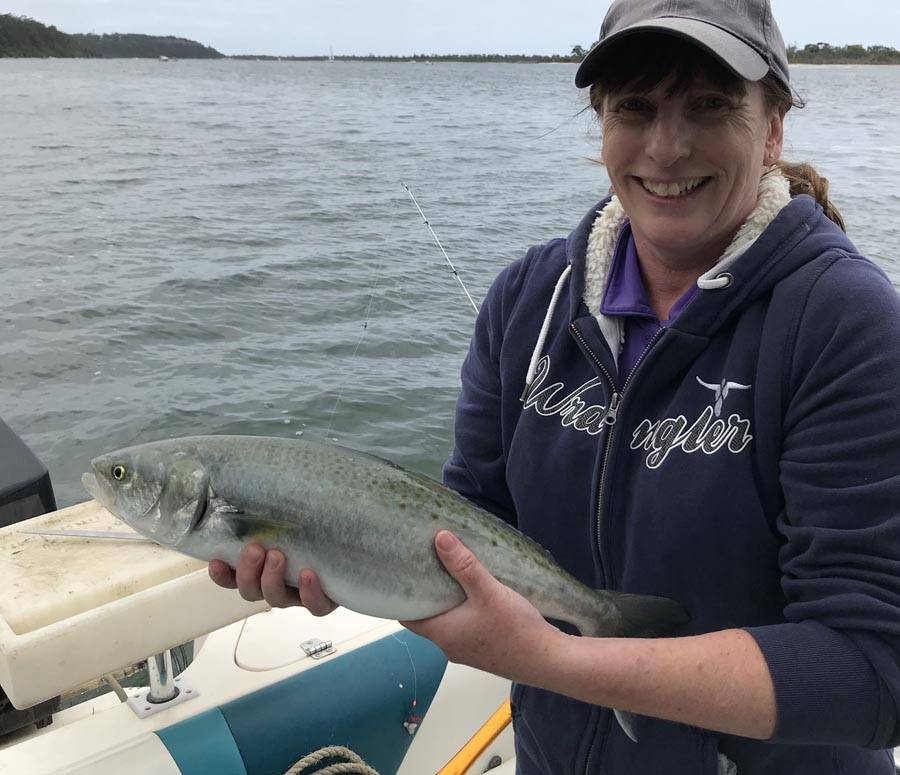 Rick and wife Nicole fished out from Lakes Entrance and caught this solid salmon.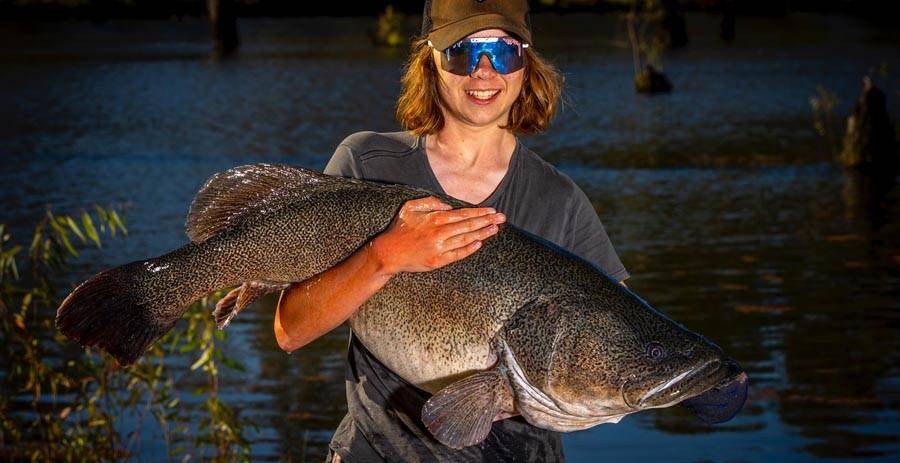 Samuel Frost caught this beautiful 110cm Murray cod fishing Lake Mulwala recently.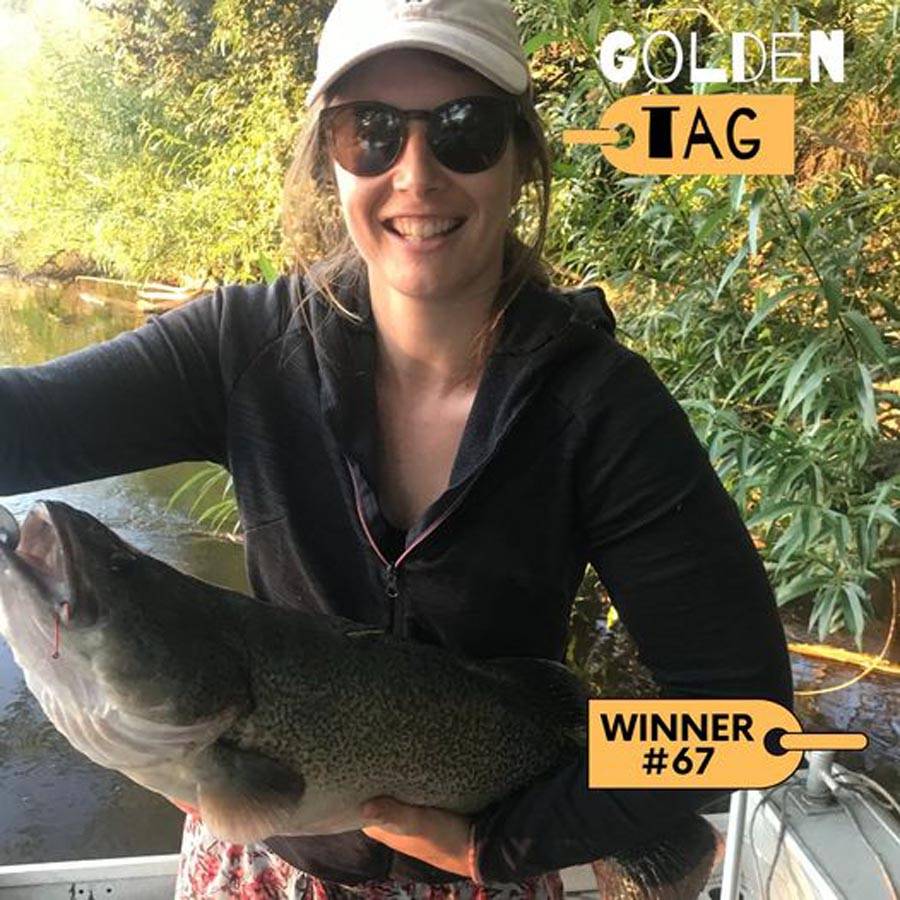 Christina McLellan landed this cod in Lake Hume recently and collected $2,000, but not before it'd been on quite the tour along the Victorian border. The fish was tagged back in February when Golden Tag began, with the aim of encouraging visitation to bushfire affected areas.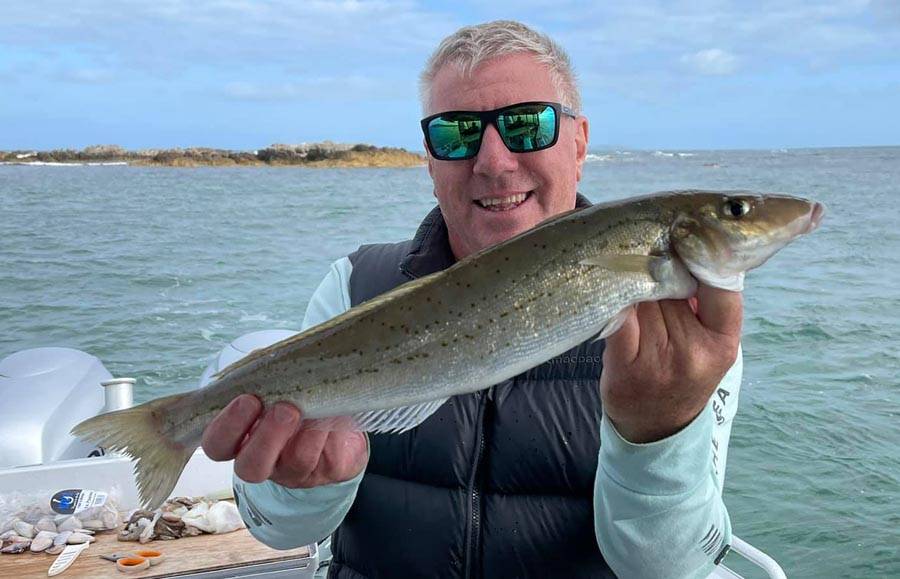 Staff member David Kramer is on holiday in Tasmania and is enjoying a bit of the good life catching some 50cm plus whiting.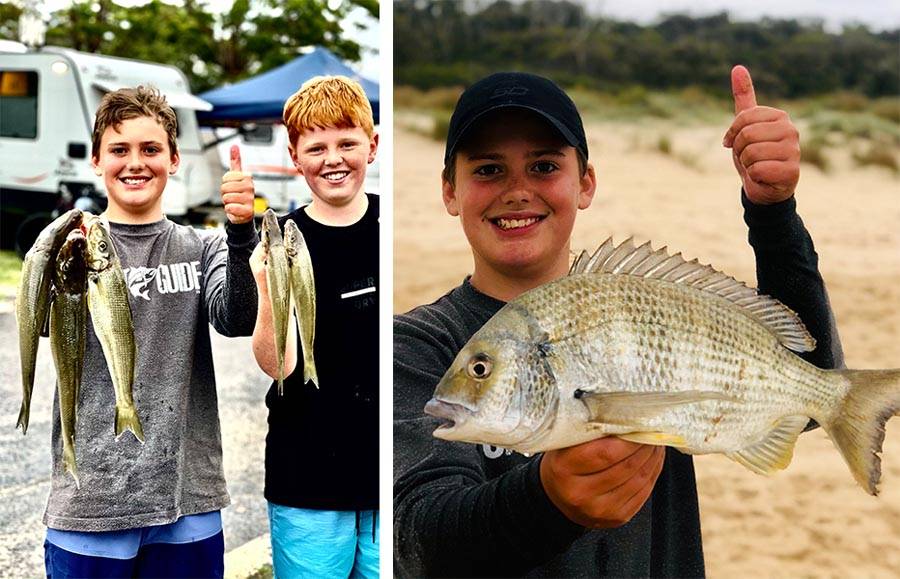 Kade and Beau had a cracking time fishing at Merimbula catching some nice whiting and Kade caught a ripper bream of 44cm.
IFISH WITH TACKLE WORLD ON TEN BOLD - SERIES 15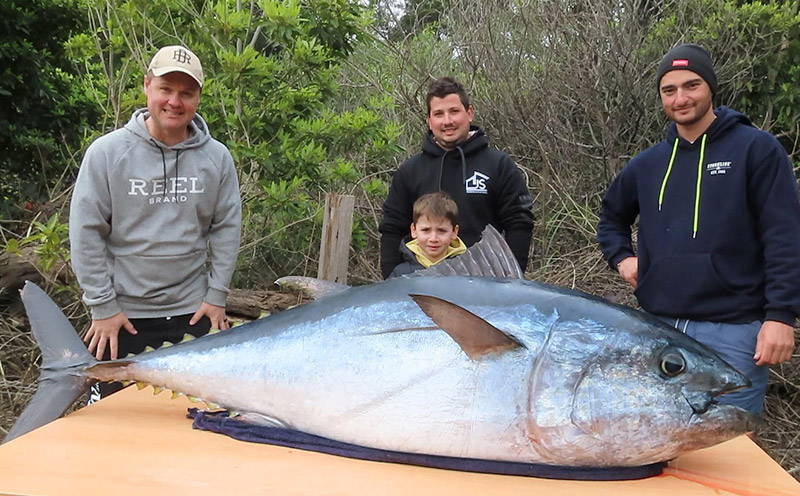 IFISH WITH TACKLE WORLD ON YOUTUBE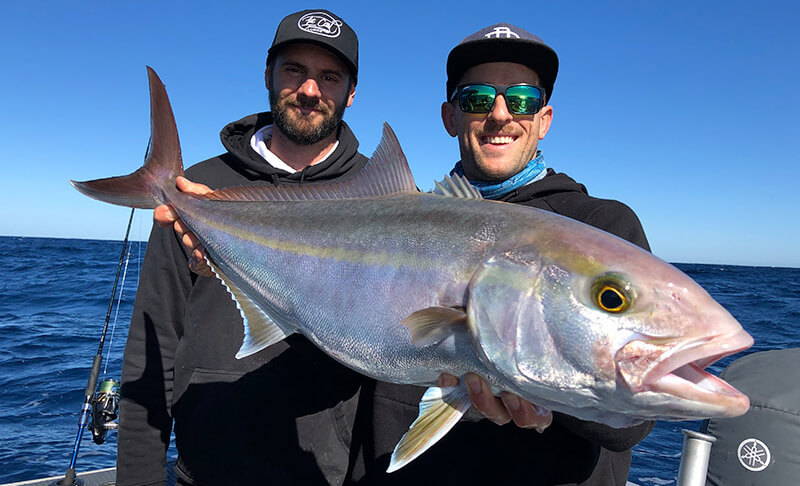 Catch past episodes of IFISH TV on Youtube if you need that fishing fix any time, any where.
TALKING FISHING - C31 - TUESDAYS at 8.30pm
Catch "Talking Fishing" on Melbourne's C31 TV (CH44) at 8.30pm each Tuesday night. Staff members David Kramer and Adam Ring together with Steve "Trelly" Threlfull host Australia's only "Live to Air" fishing television program at this prime time-slot. Put Tuesday night's at 8.30 away in your weekly diary of TV shows to watch!
The first email was sent by Ray Tomlinson to himself in 1971.

Good Luck with your fishing and stay safe on the water,

The TEAM at Tackle World Cranbourne & Mornington