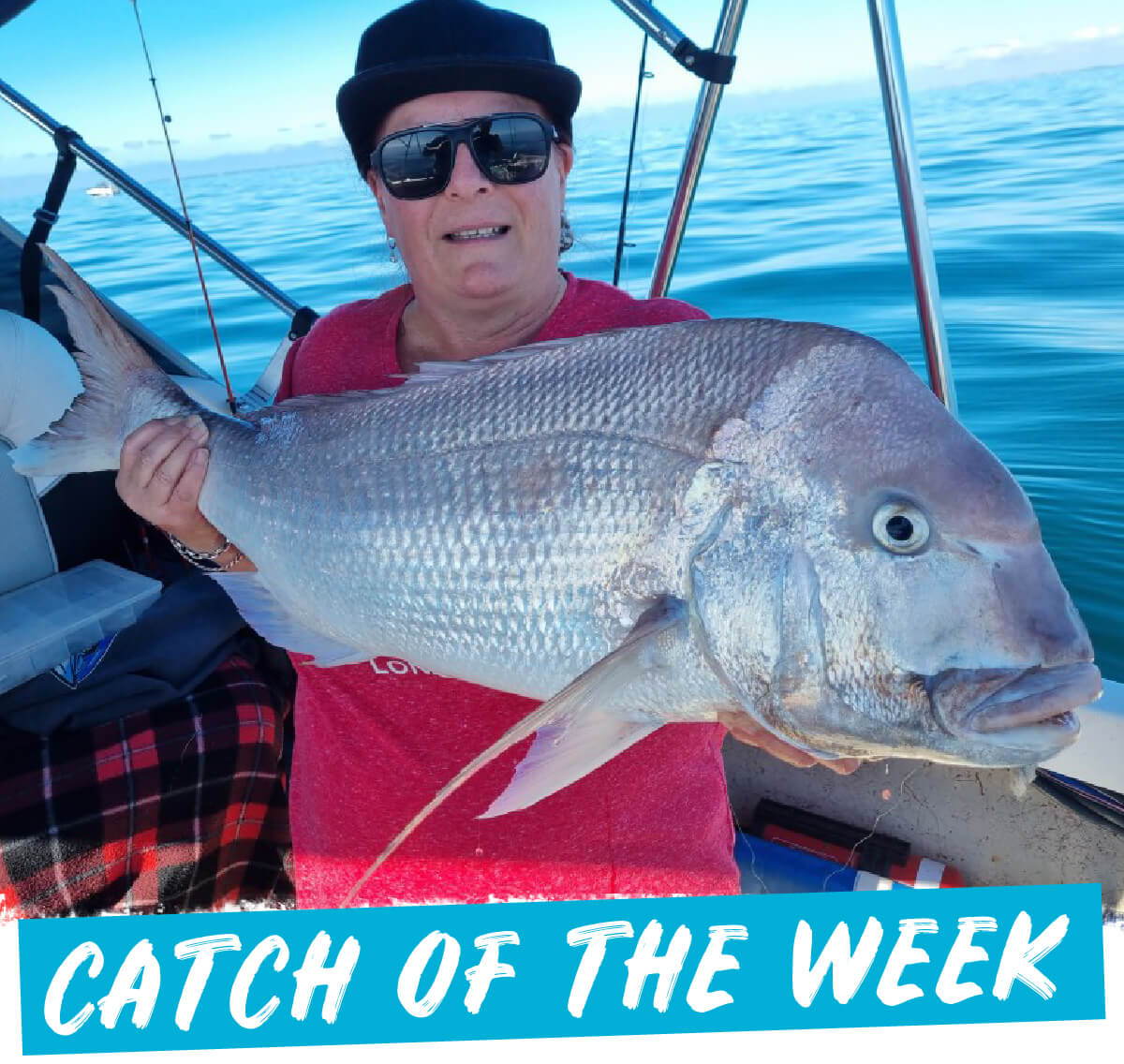 Congratulations to Rochelle Douglas on your 9.7kg snapper caught out from Mt Martha, you are this weeks Catch of the Week.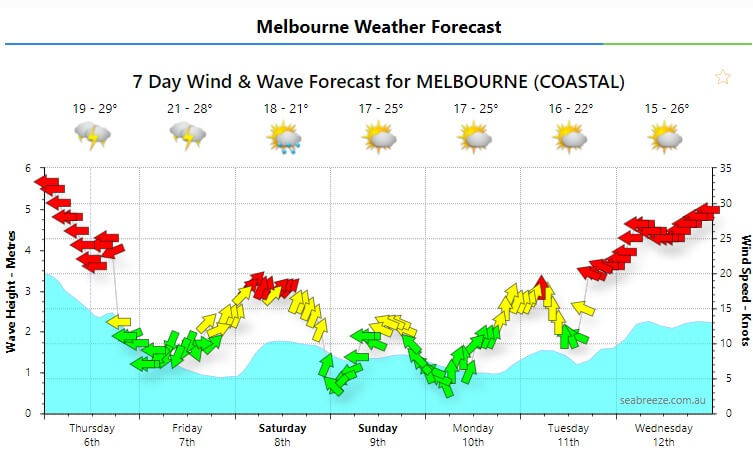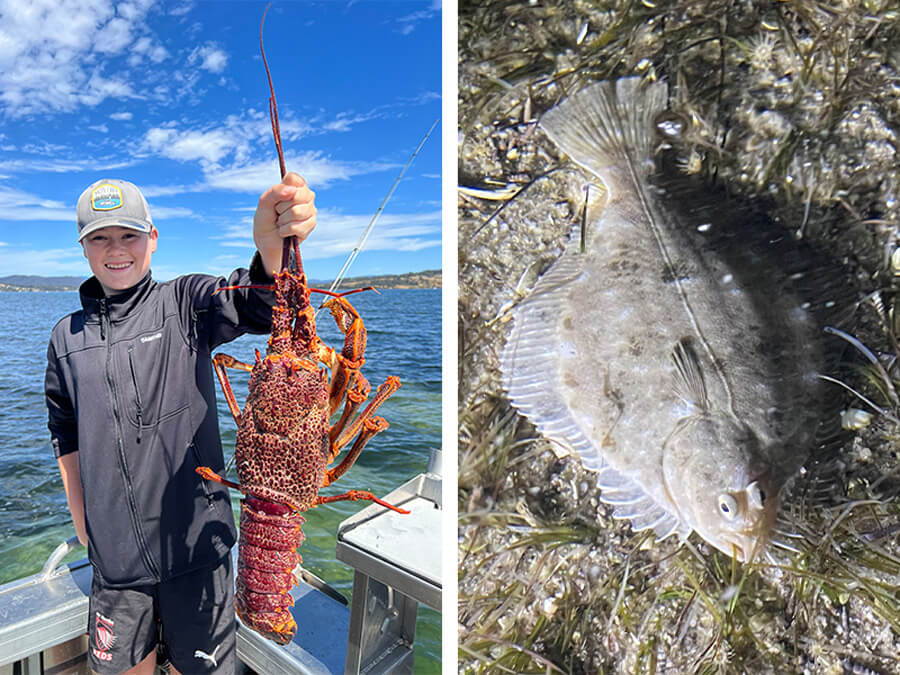 The Worsteling family have been spending the Christmas Holidays in St Helens, Tasmania. Even with the weather being 50/50 they have managed to get out and catching some beautiful crayfish to around 2.5kg. The focus has also been late night floundering catching them to around 32cm. They have caught good numbers of Australian salmon in the bays. For a good feed they caught plenty of nice calamari in the George's bay area using a variety of jig colours from the IKA and Odori ranges.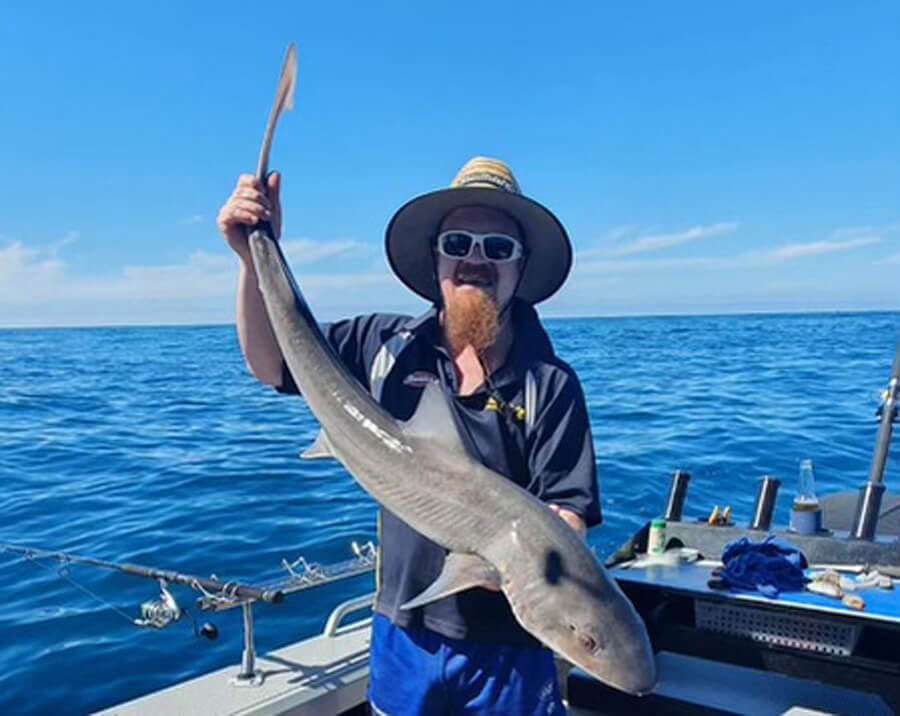 Michael Hee caught this cracking gummy fishing the Western Entrance last week. There are plenty of reports of nice gummies coming from Western Port this week. Fresh baits make the difference!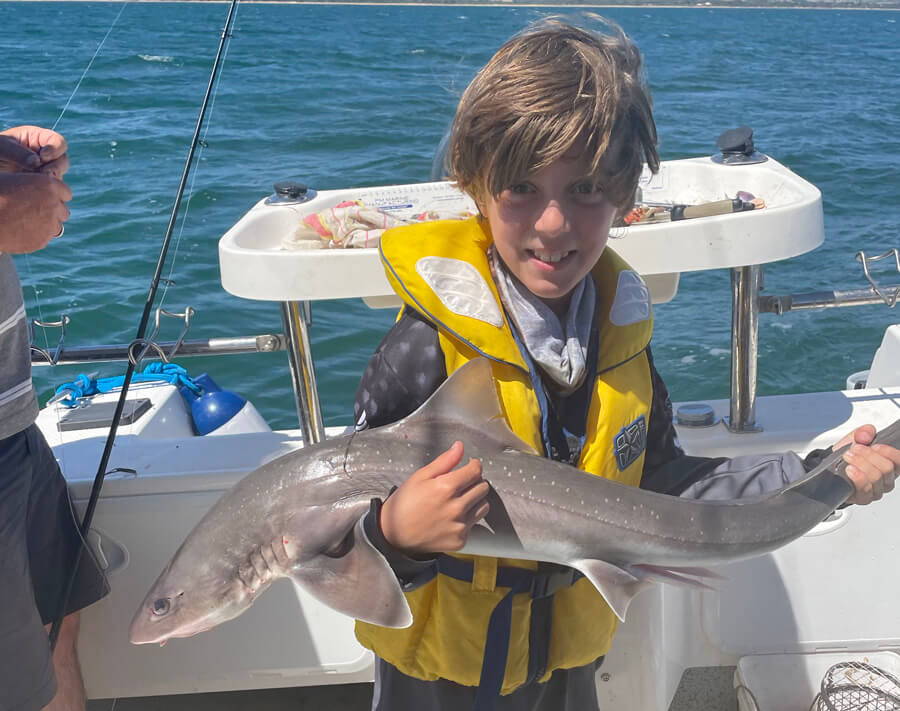 Archie (9) caught his first ever gummy shark fishing off Silverleaves, well done Archie!
Dylan Gussenhoven caught some fantastic whiting fishing Tortoise Head last week using squid strips for bait.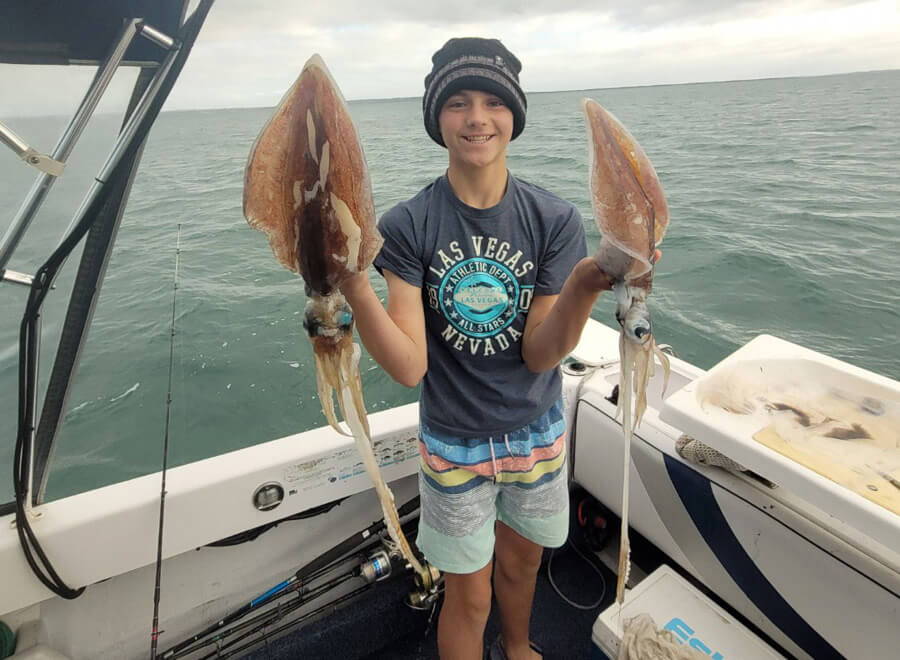 Lucas Hamilton caught a couple of beautiful squid fishing with baited jigs off Somers last week.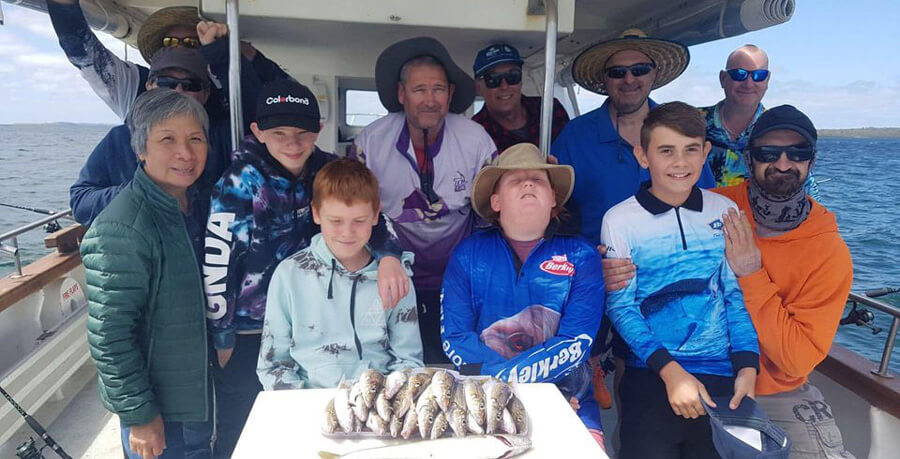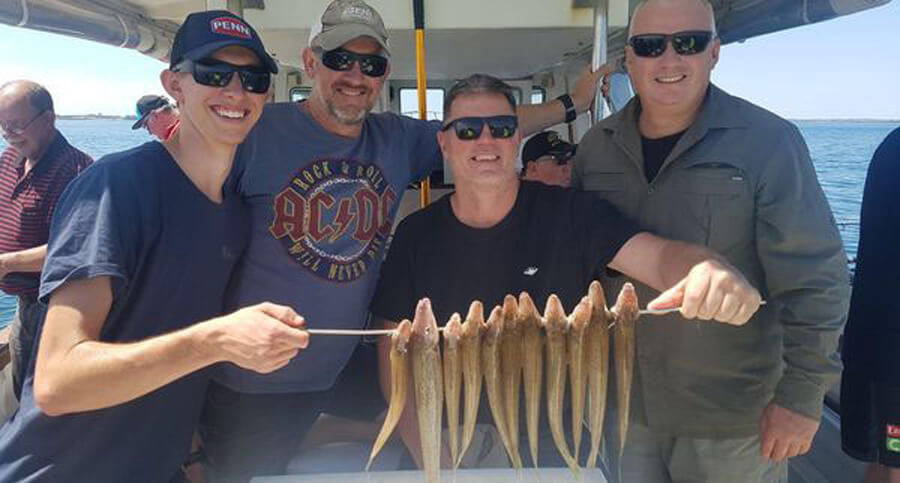 Steve Johnston from Ace Fishing Charters got his customers stuck into some nice whiting fishing Middle Spit this past week.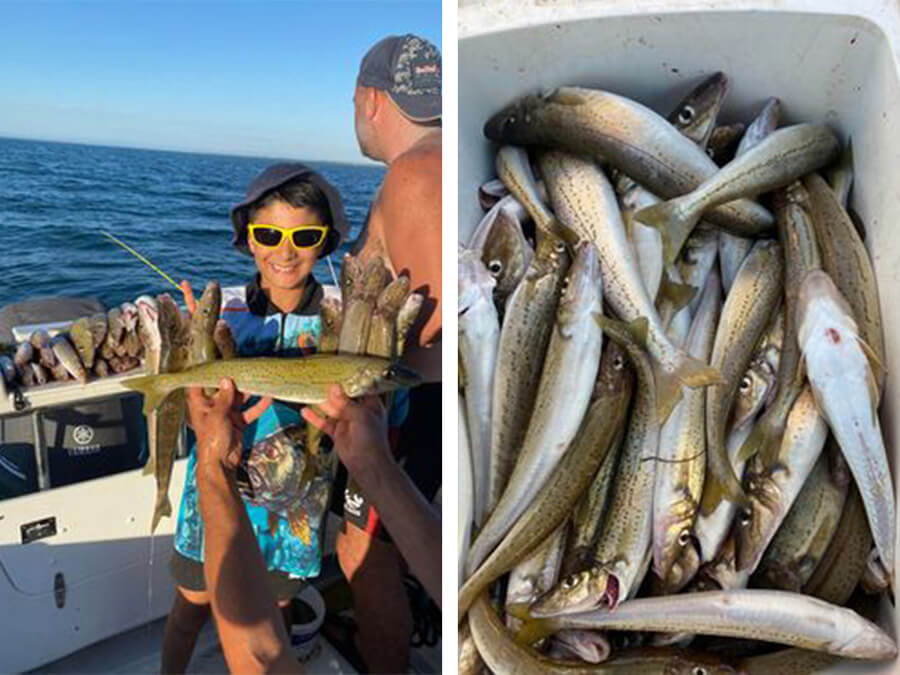 Mark and Levi had a ripper session on the whiting fishing at Tankerton this week.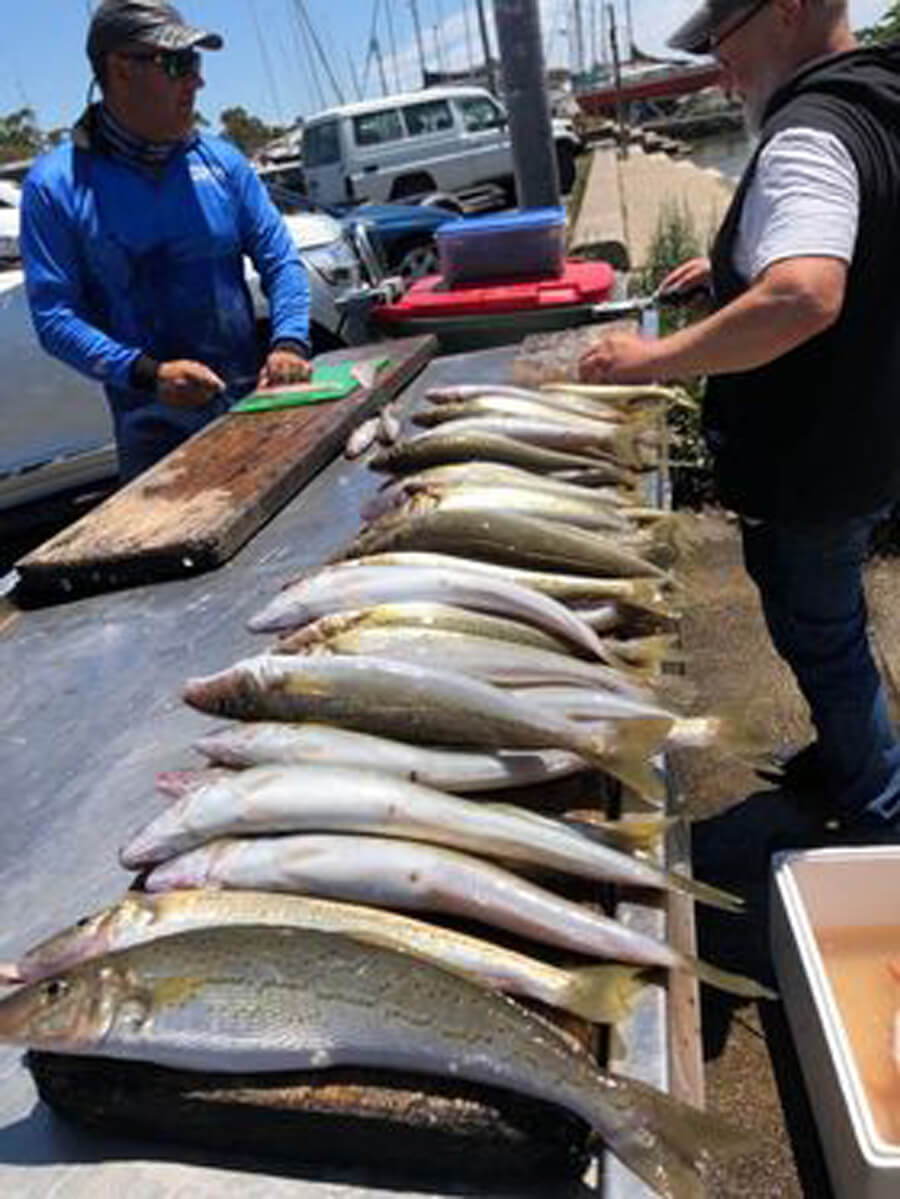 Terry, Patick and Pete had a cracking day on the whiting off Hastings.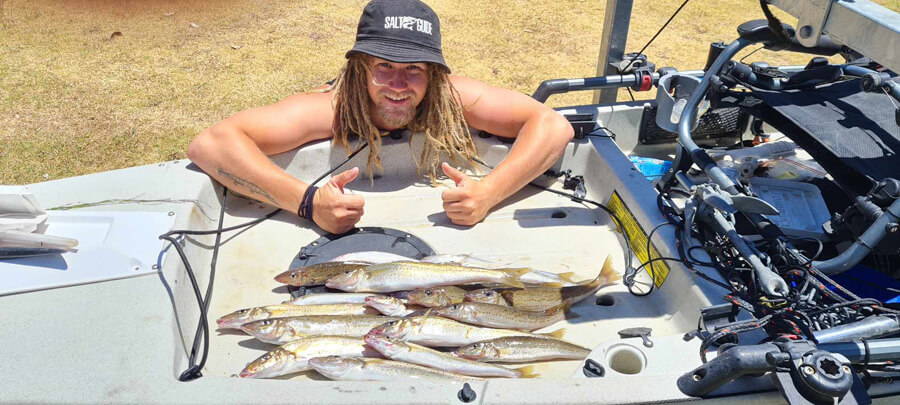 Tyler Hotchkin fished Corinella from his kayak on Monday and caught some fantastic whiting using fresh squid for bait.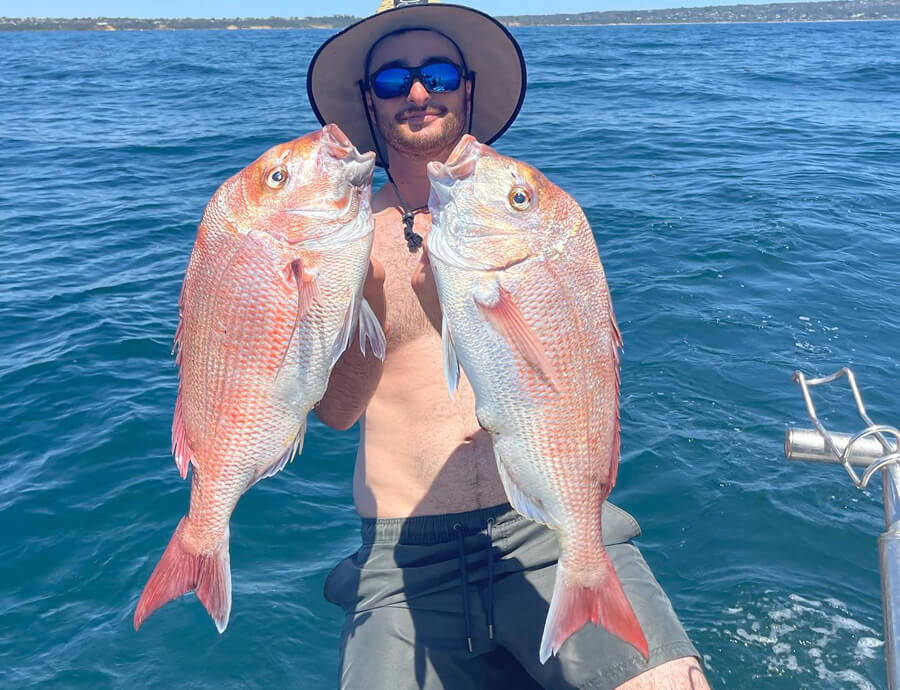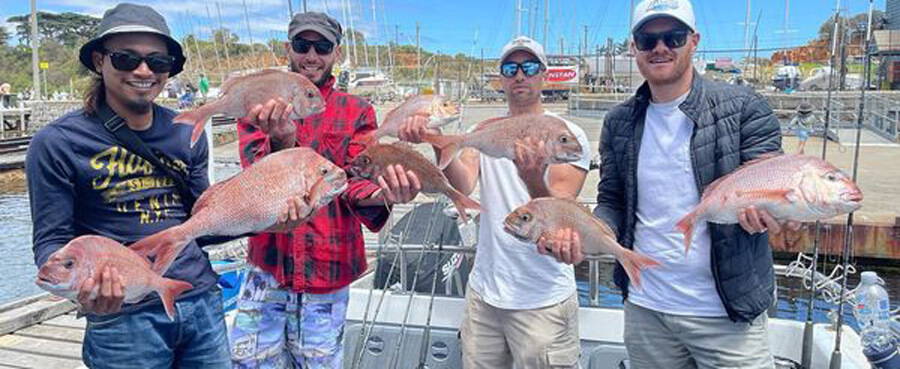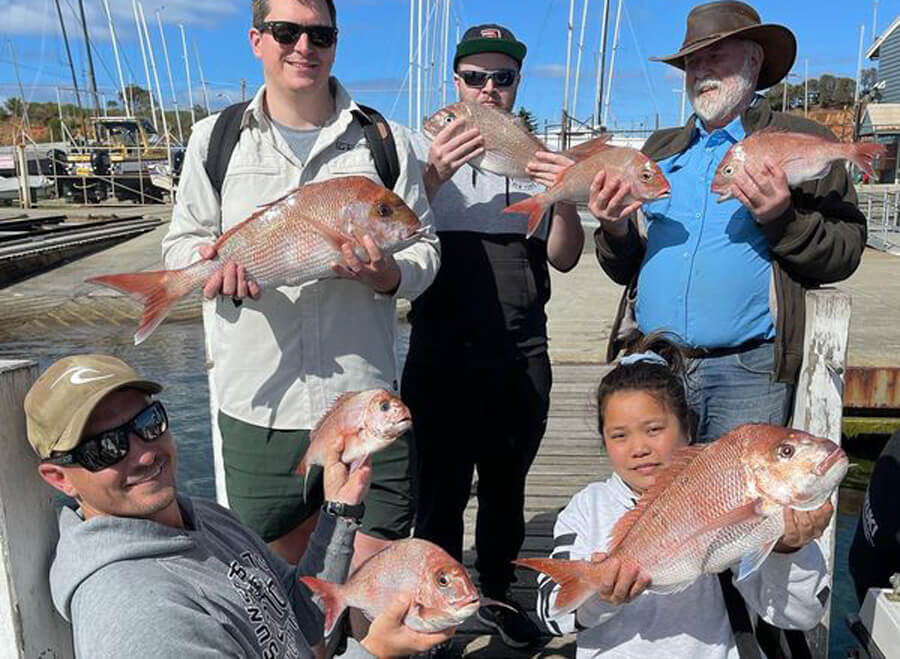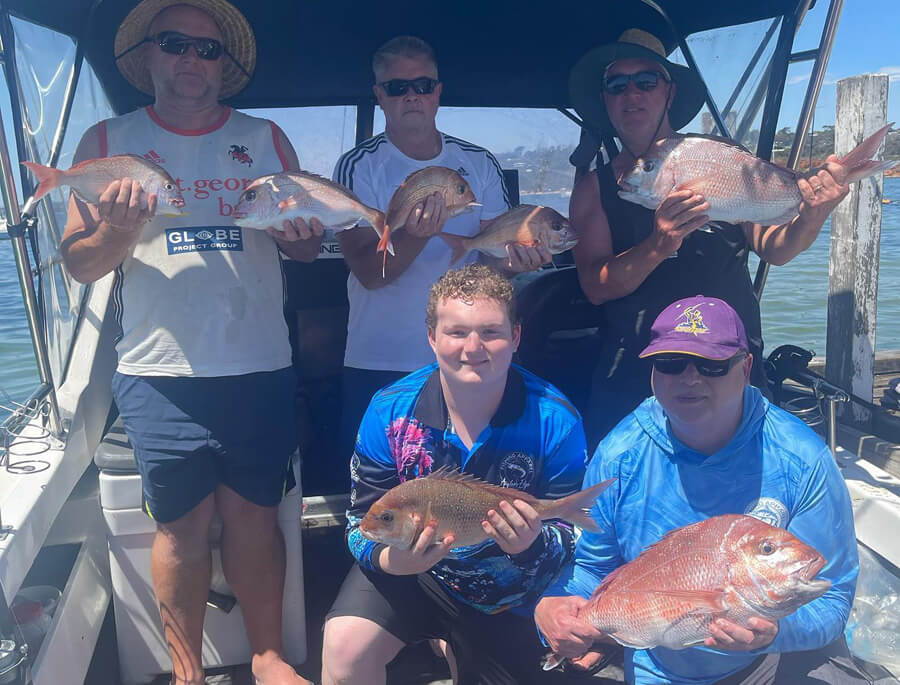 Chris Cassar from Cassar Fishing Charters fished Port Phillip Bay with his customers this week and caught a nice variety of sized snapper including a few gummies.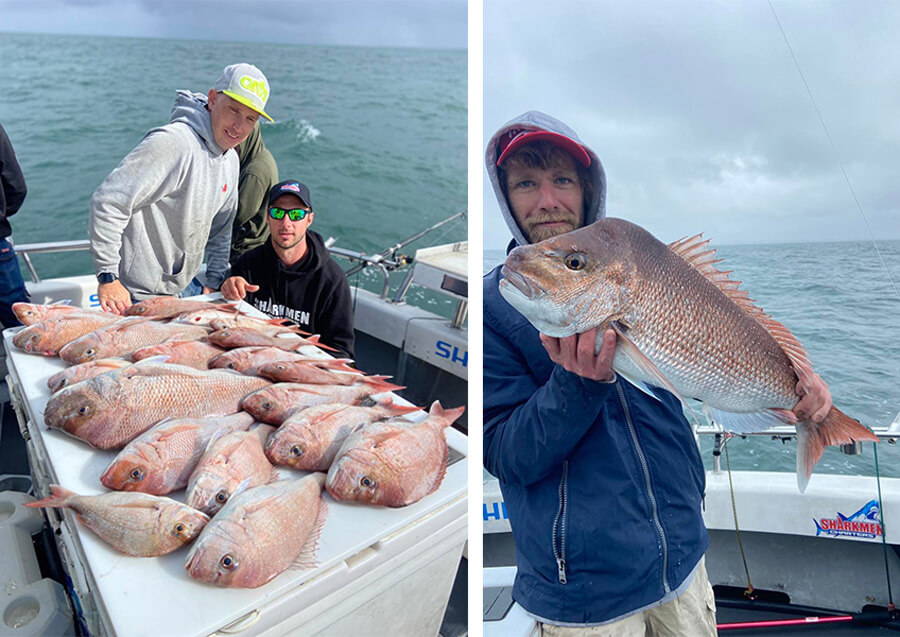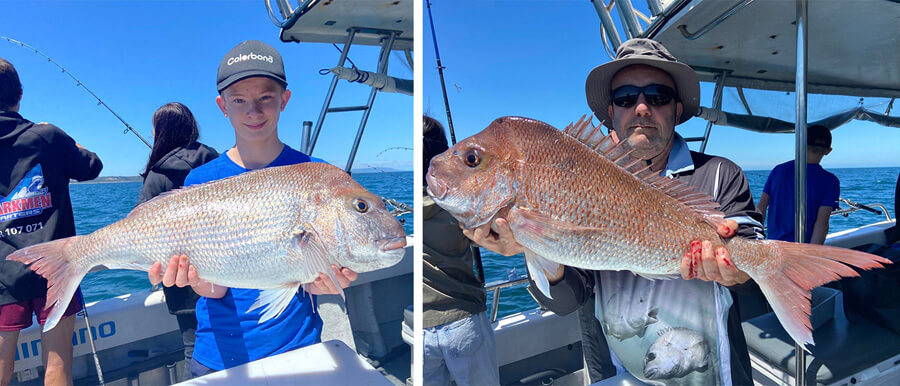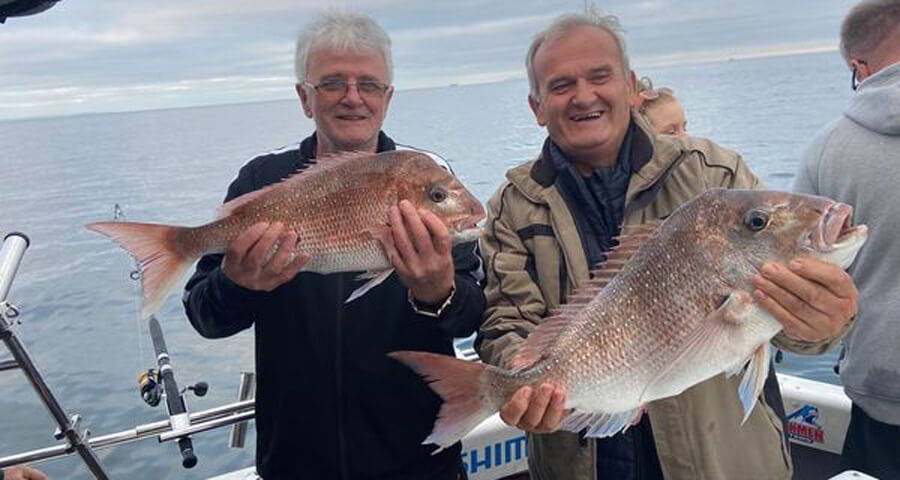 Marco from Sharkmen Fishing Charters found some beautiful snapper with his customers this past week in Port Phillip Bay.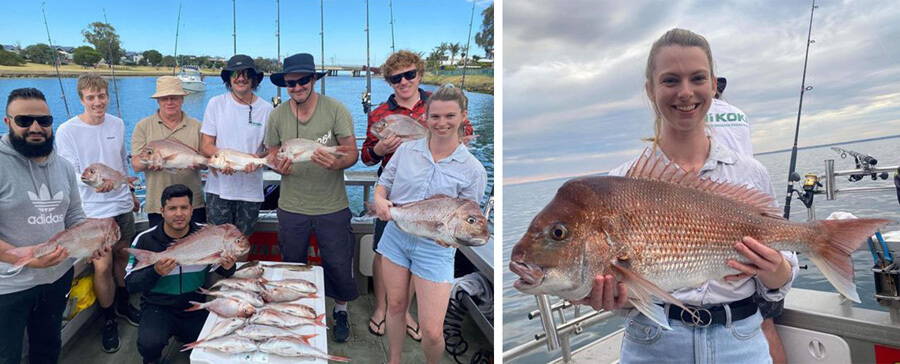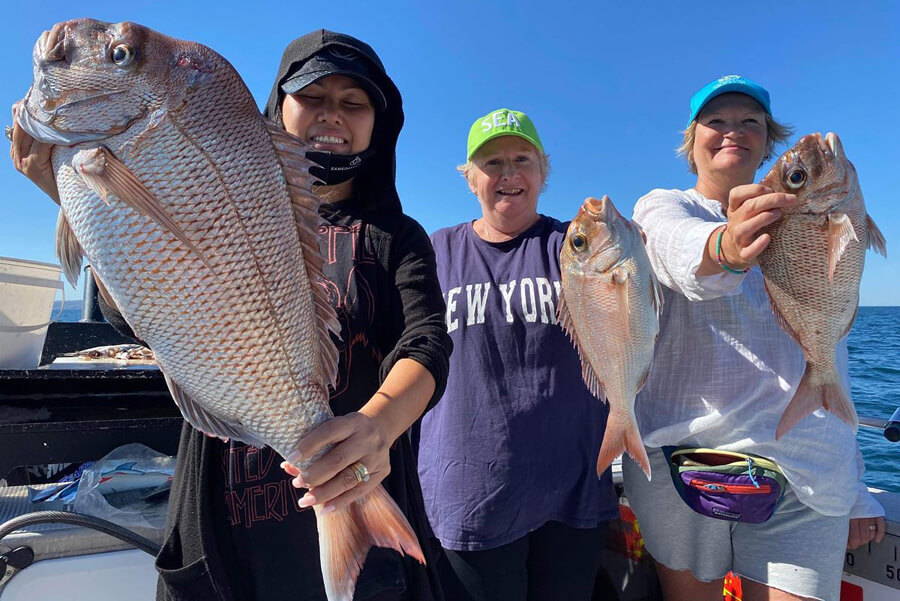 Matt Cini from Reel Time Fishing Charters helped his customers get stuck into some beautiful snapper this week in Port Phillip Bay.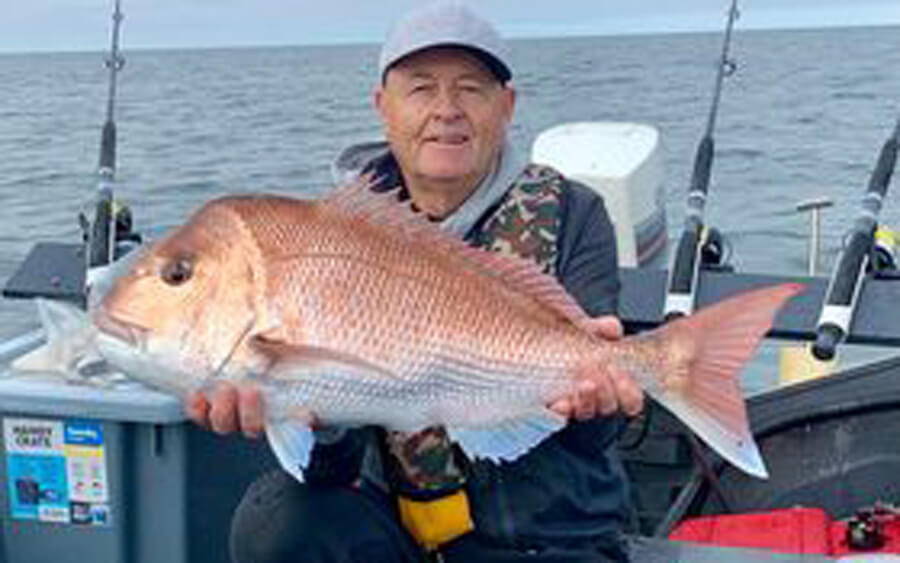 Phil Shannon caught this beautiful snapper in 22 meters off Mt Eliza using fresh squid heads for bait. Phil also reports of some big flathead caught using 140mm Squidgies Wrigglers.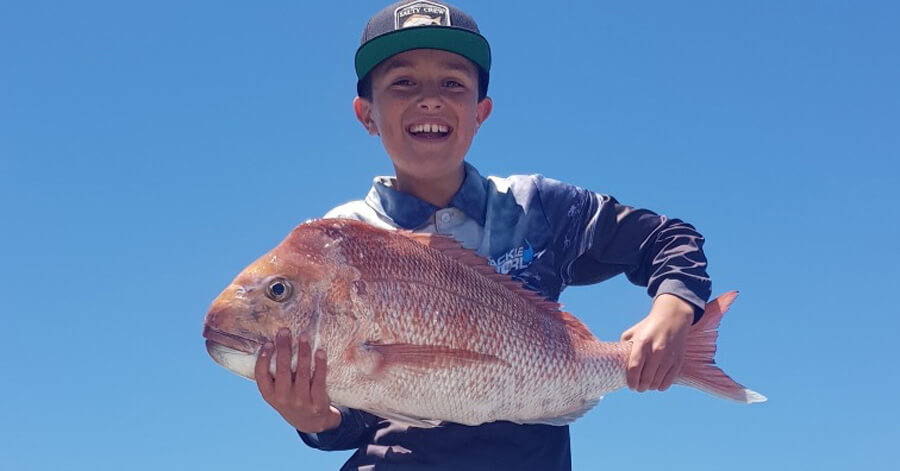 Good mate of the shop Ollie Deka caught this cracking snapper fishing out deep from Mt Martha last week using his brand new rod and reel. Well done Ollie!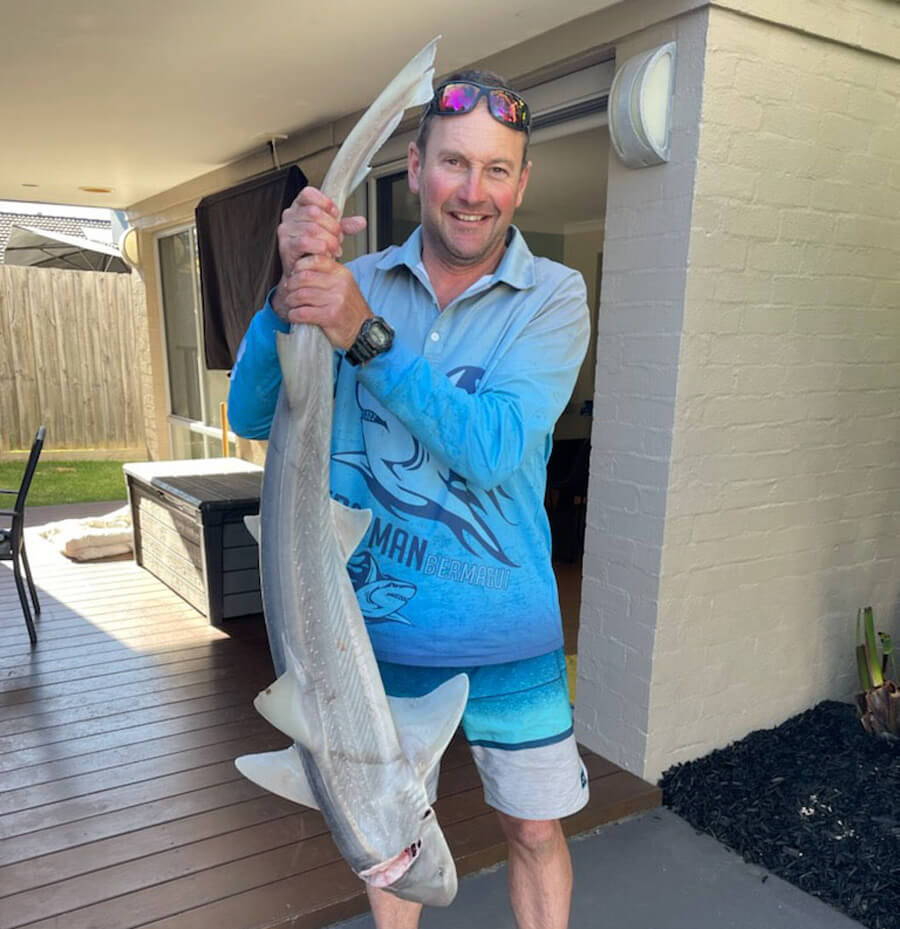 Steve caught this ripper 1.4m gummy shark fishing off Mt Martha.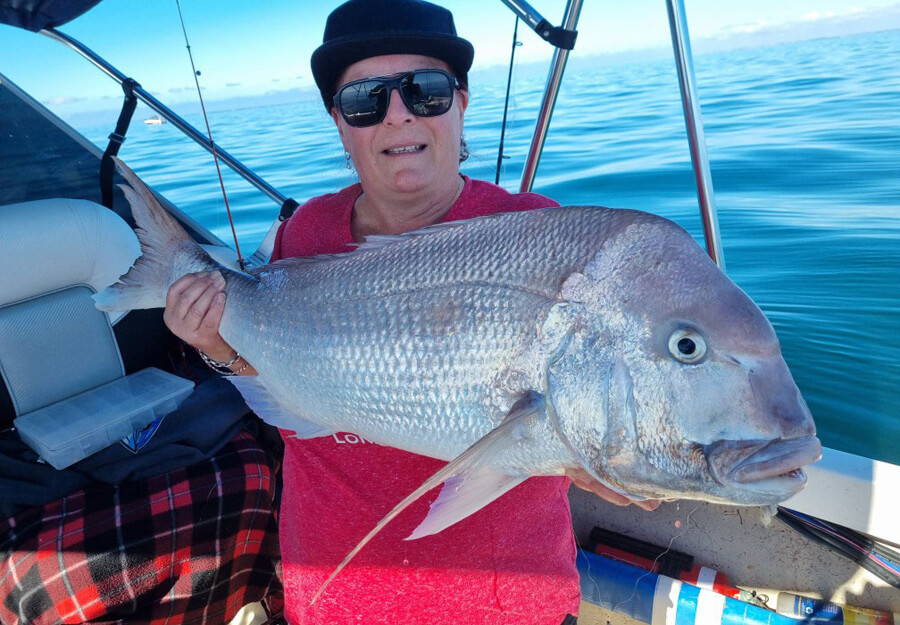 Rochelle Douglas caught her PB snapper of 97cm/9.5kg fishing off Mt Martha in 21 metres using pilchard for bait. Well done on the ripper catch!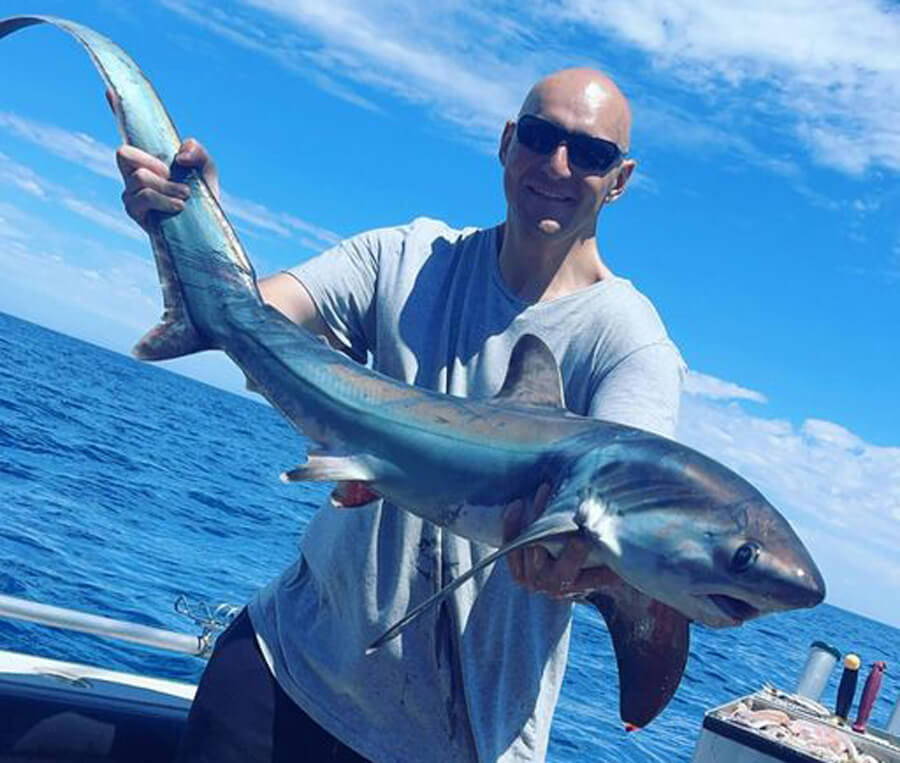 Zac Cross from Cross Country Fishing Charters helped his customer hook into this nice thresher shark fishing offshore this week.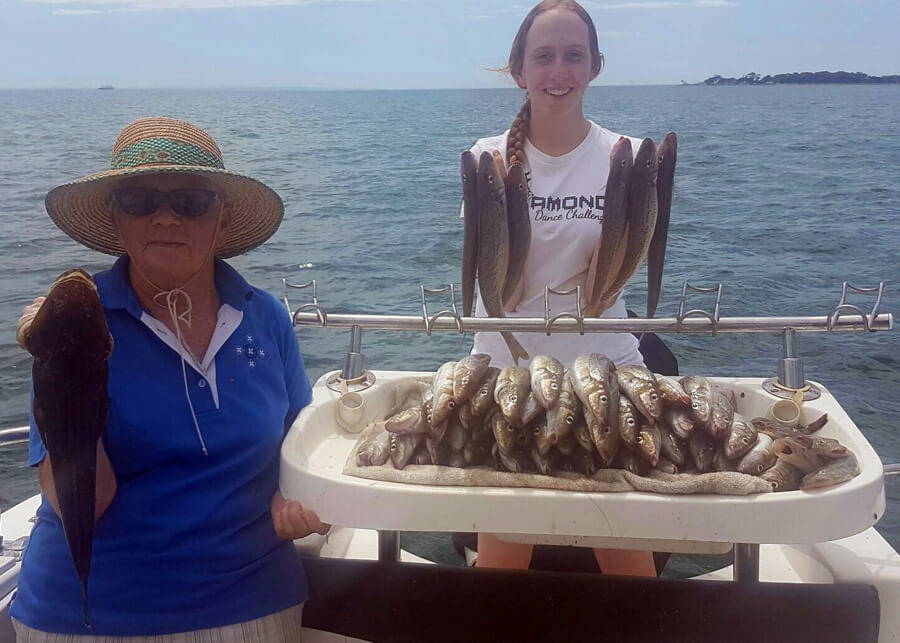 Amelia, her dad and grandparents fished Portarlington and caught some beautiful whiting and flathead using mussels for bait.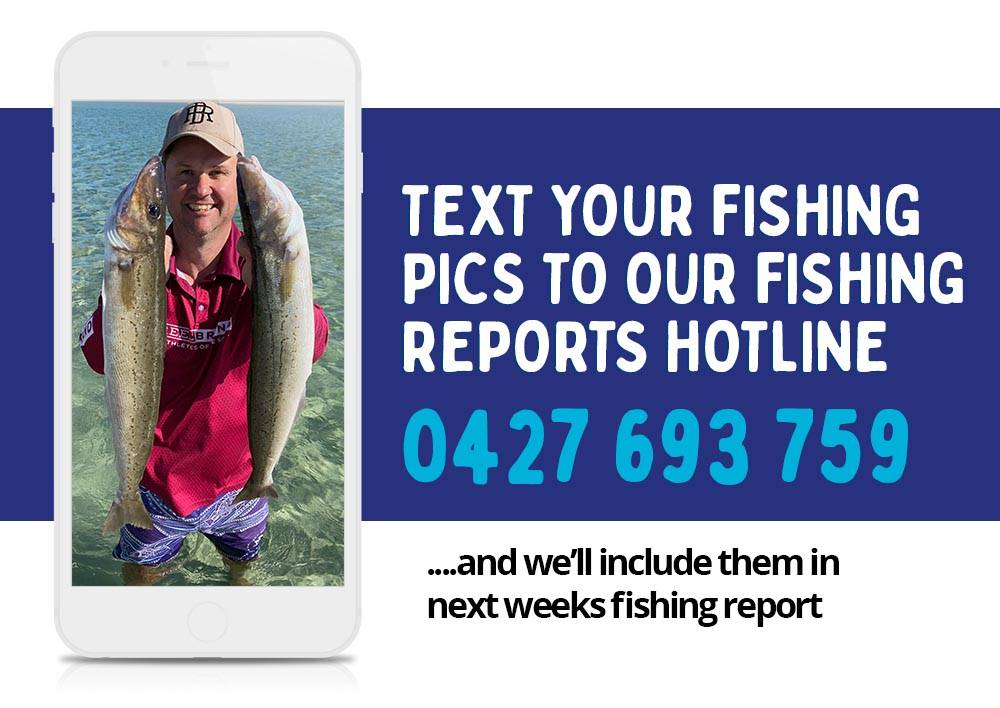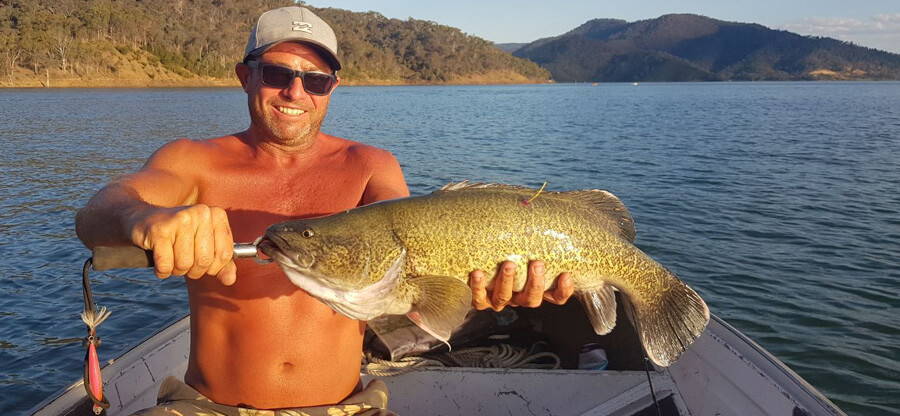 Leigh Power with a ripper 62cm Murray cod caught at Lake Eildon.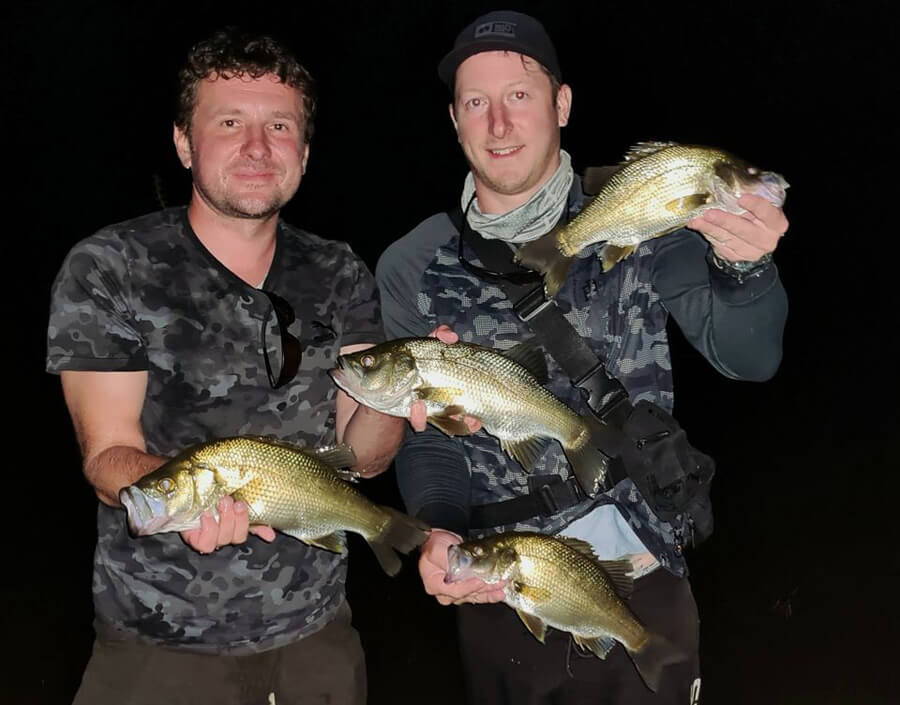 Staff member Brendon Cunningham and Piotr Pomorski fished Devilbend Reservoir last week and caught some cracking EPs using cicada surface lures. The best bite time was around last light.
Brett reports in from Shallow Inlet where he had a fantastic couple of days catching 30 King George whiting to 45cm and some solid flathead that were caught and released.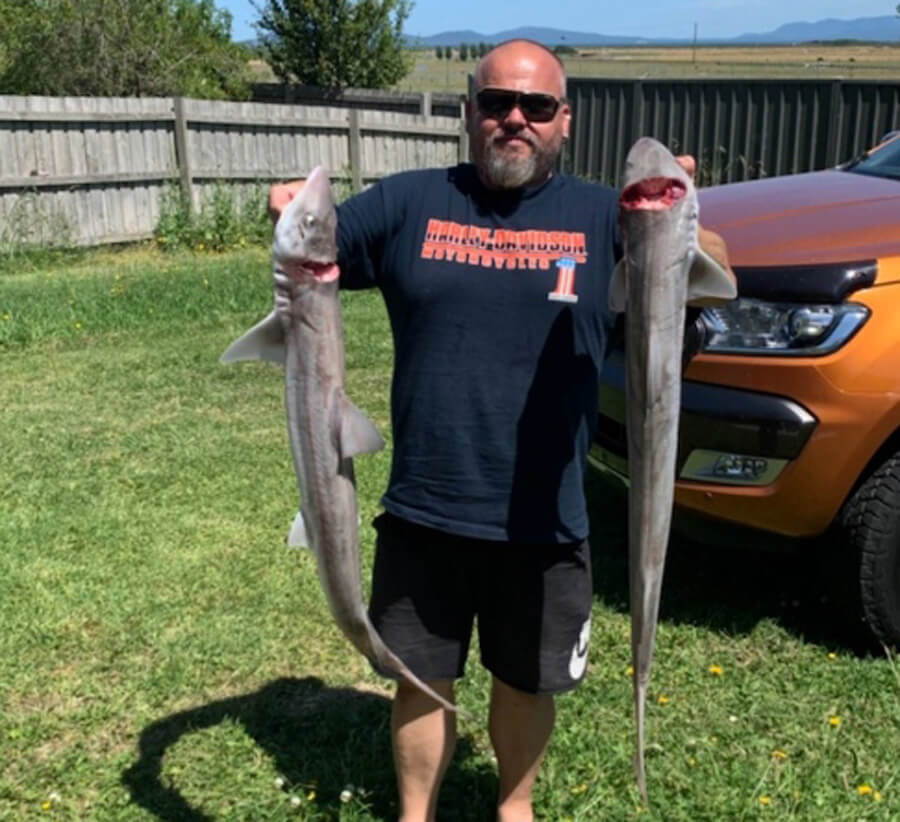 Mick Grujovski caught a couple of nice gummy sharks fishing at Port Welshpool this week.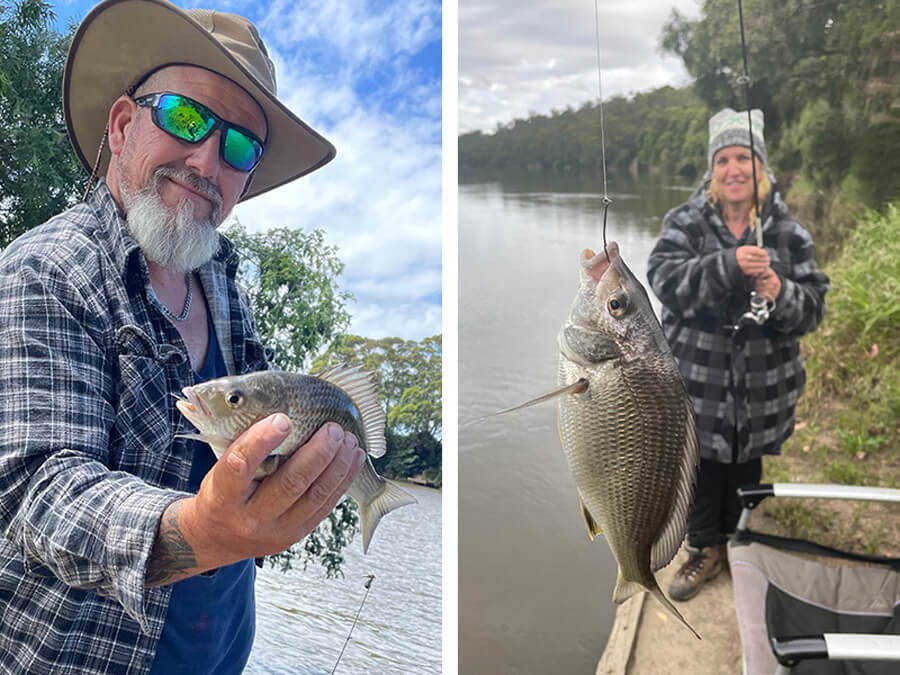 Paul Gordon and Kylie Cooper caught some ncie bream using prawns for bait fishing the Snowy at Marlo.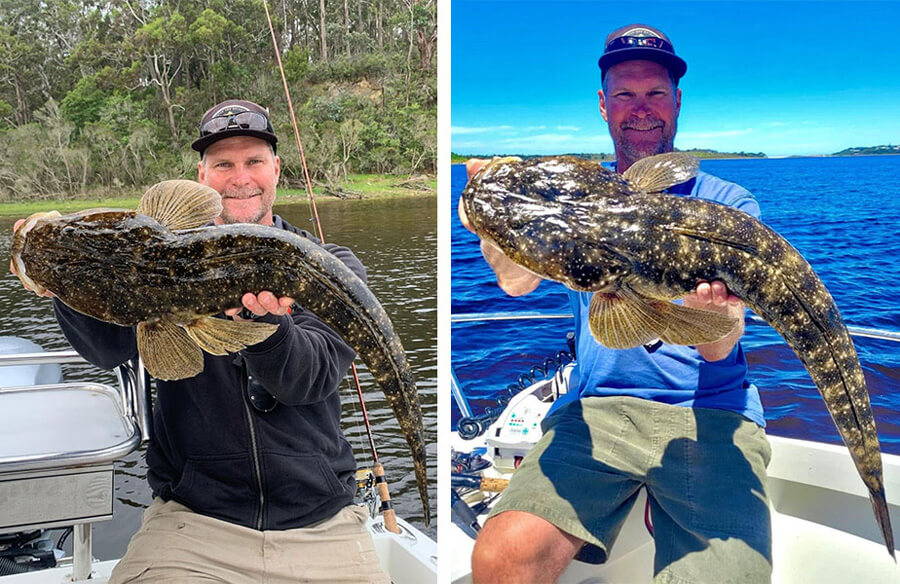 Trent Davis has caught some cracking dusky flathead using soft plastics at Lake Tyers recently with these 2 going 76cm and 85cm.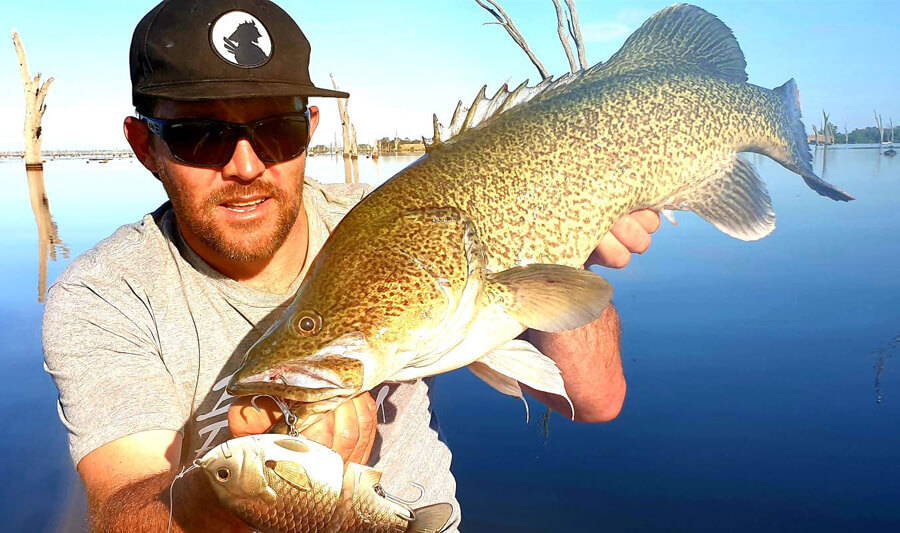 Borno fished Lake Mulwala this past week and caught some beautiful Murray cod on diving lures and swimbaits. Shaye and Teasha joined Borno for some fishing as well and caught some nice cod using spinner baits.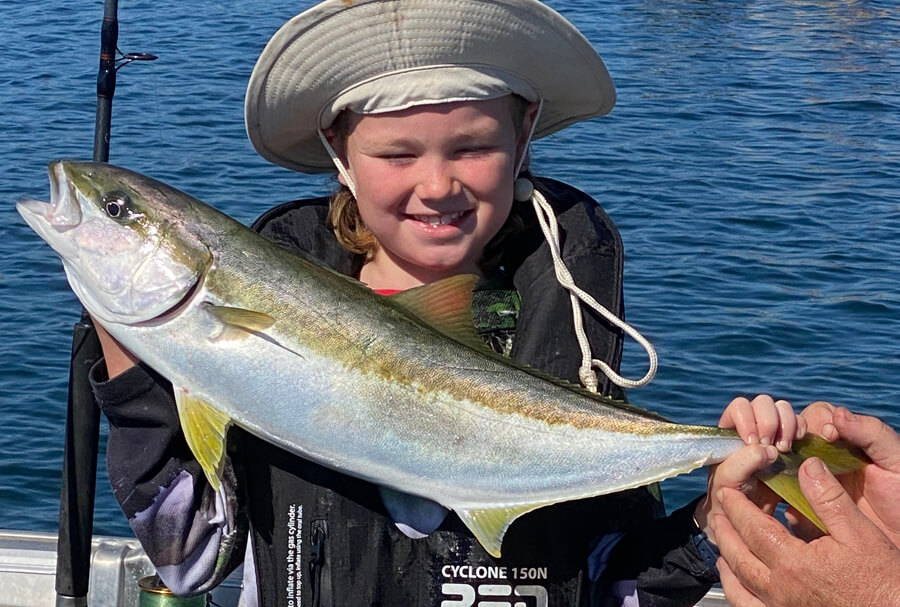 Lachlan (7) caught this beautiful kingfish of 72cm in the top lake at Merimbula.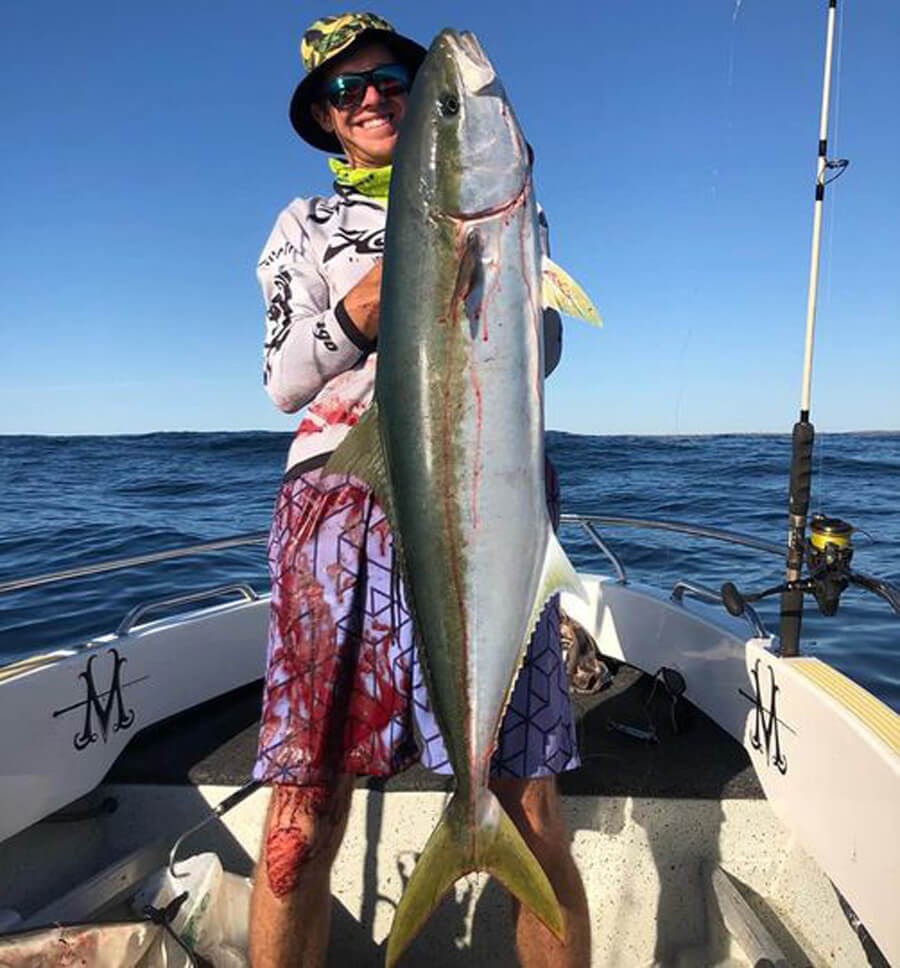 Bowan with a cracking kingfish caught at Merimbula last week.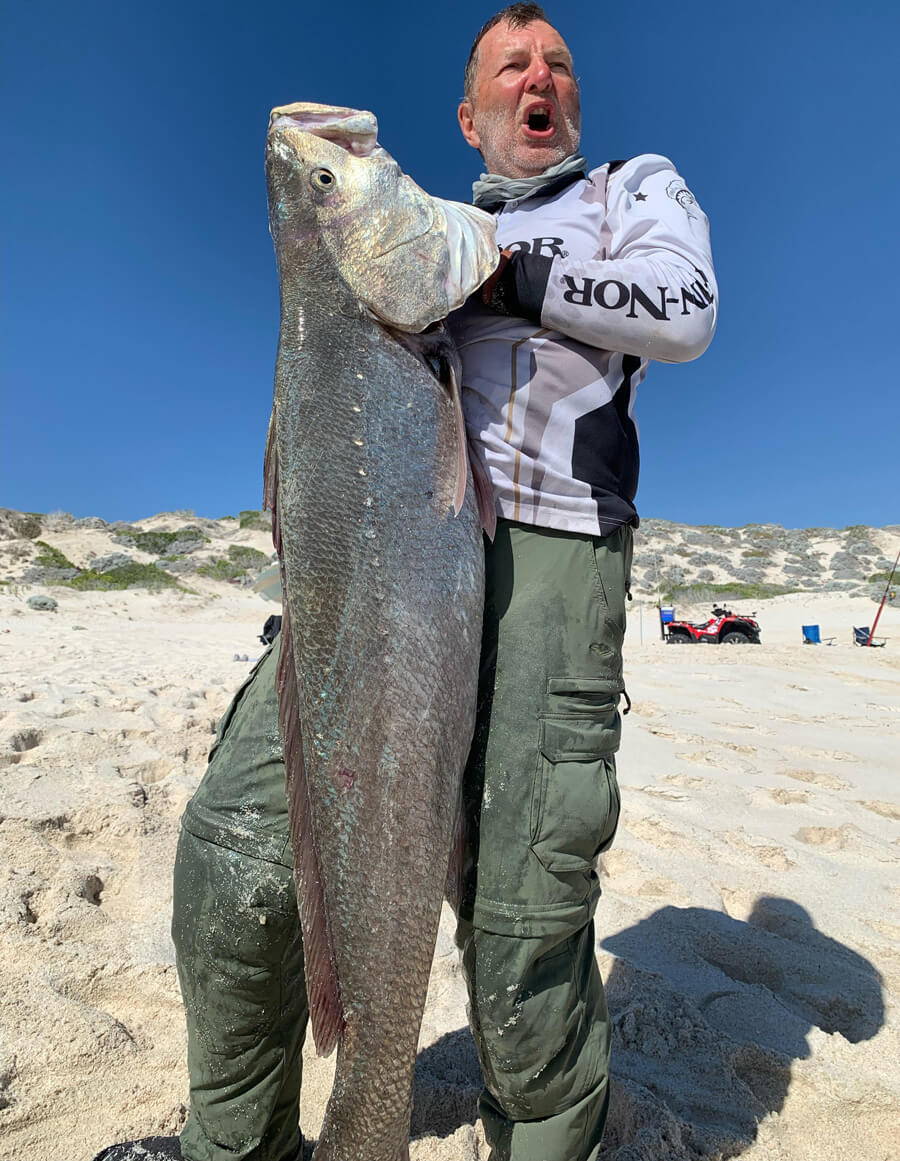 John Siemienowicz caught this monster mulloway of 142cm fishing from the beach at Yalata using a fresh salmon fillet for bait.
IFISH WITH TACKLE WORLD - SUMMER SERIES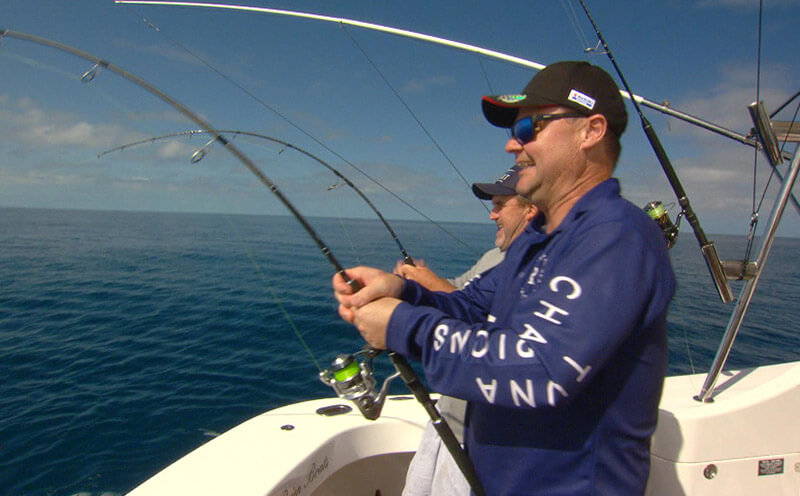 THIS WEEK ON IFISH TV
LOCATION: AIRLIE BEACH, QLD
TARGET: SPANISH MACKEREL
SUNDAY 9TH JANUARY, 2022 on 10BOLD at 10AM
Catch past episodes of IFISH TV on Youtube so you can get your fishing fix any time, any where.
TALKING FISHING - C31 - TUESDAYS at 8.30pm
Catch "Talking Fishing" on Melbourne's C31 TV (CH44) at 8.30pm each Tuesday night. Staff members David Kramer and Adam Ring together with Niki Duckstein host Australia's only "Live to Air" fishing television program at this prime time-slot. Put Tuesday night's at 8.30 away in your weekly diary of TV shows to watch!
Good Luck with your fishing and stay safe on the water,

The TEAM at Tackle World Cranbourne & Mornington