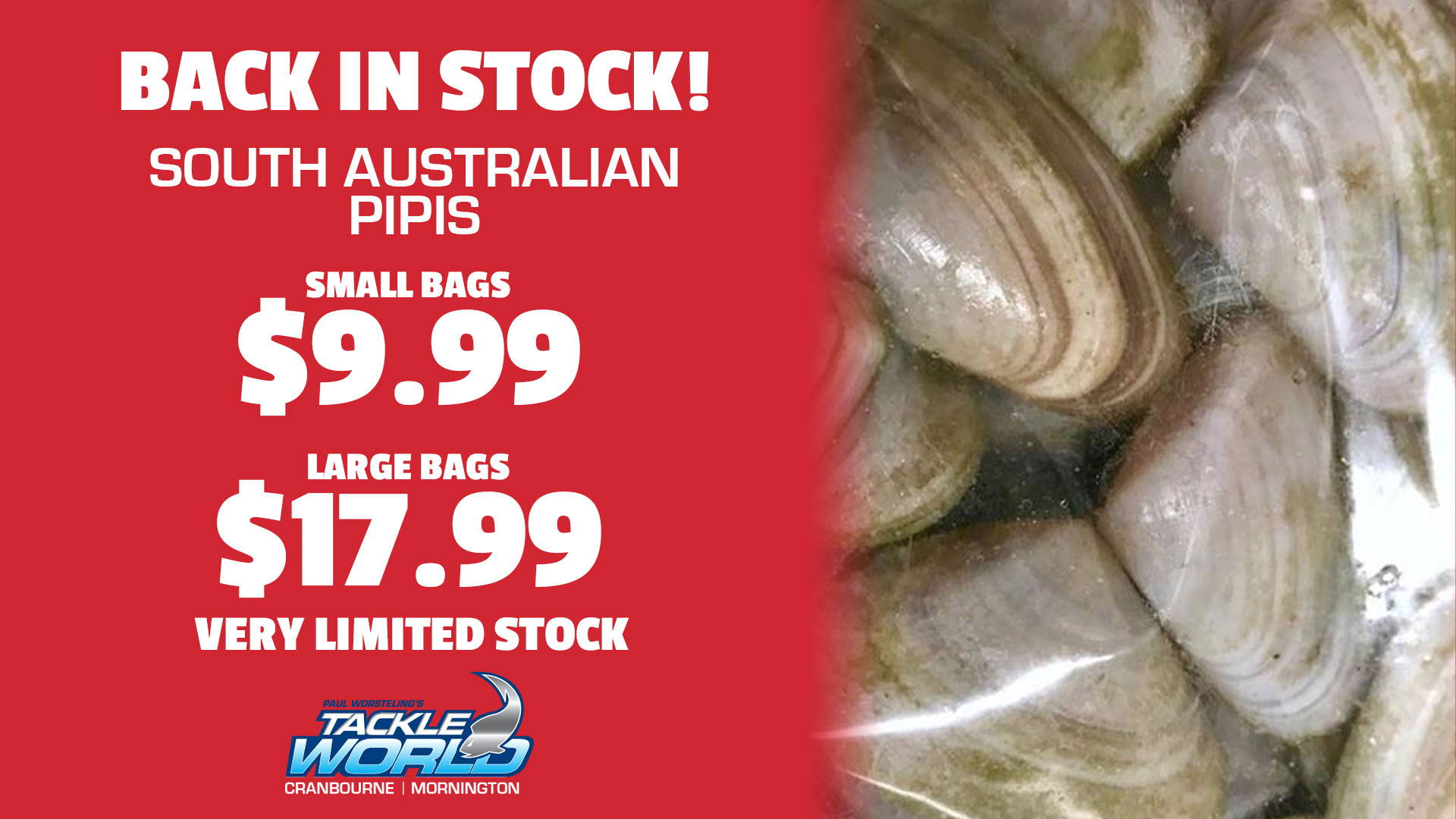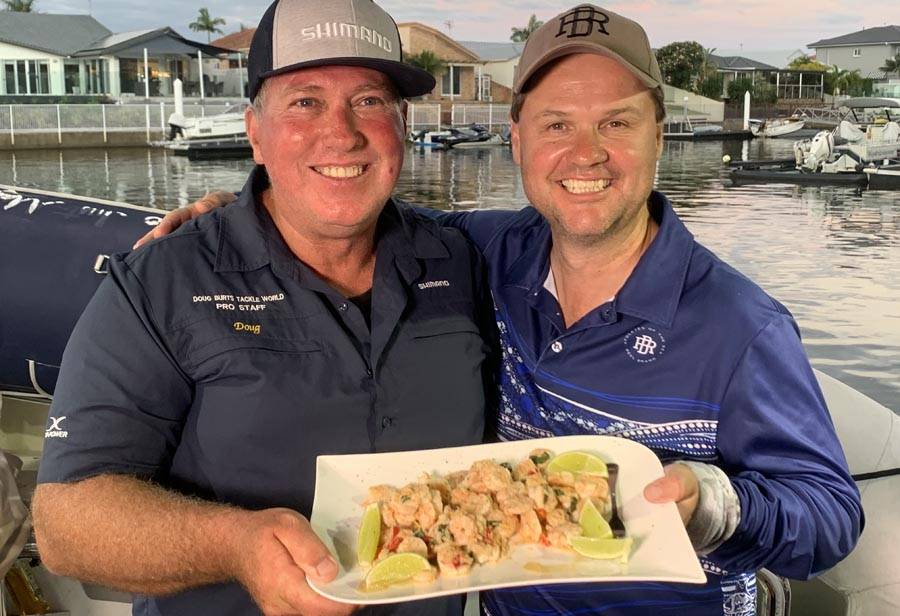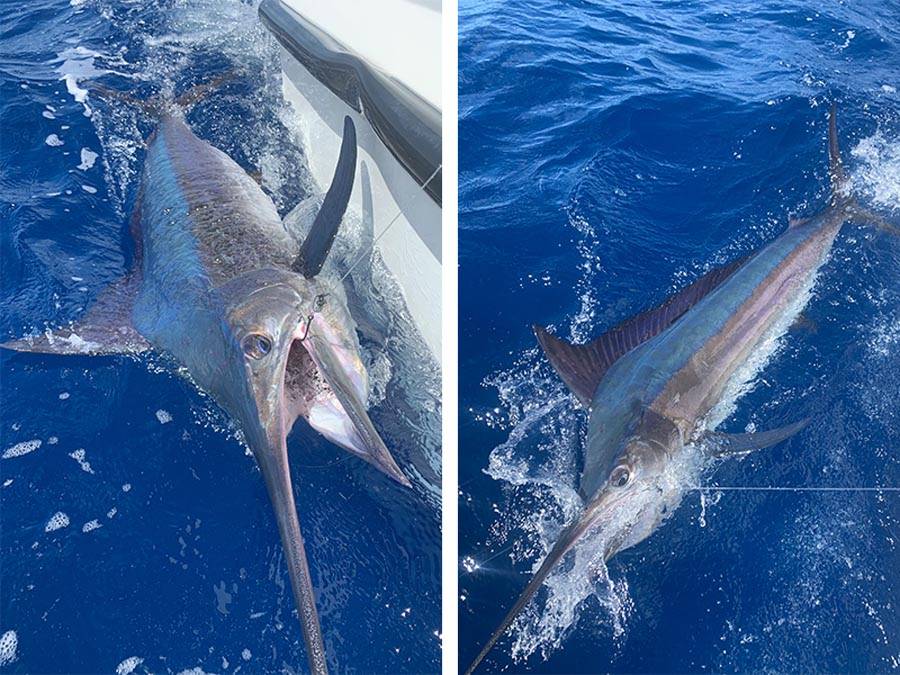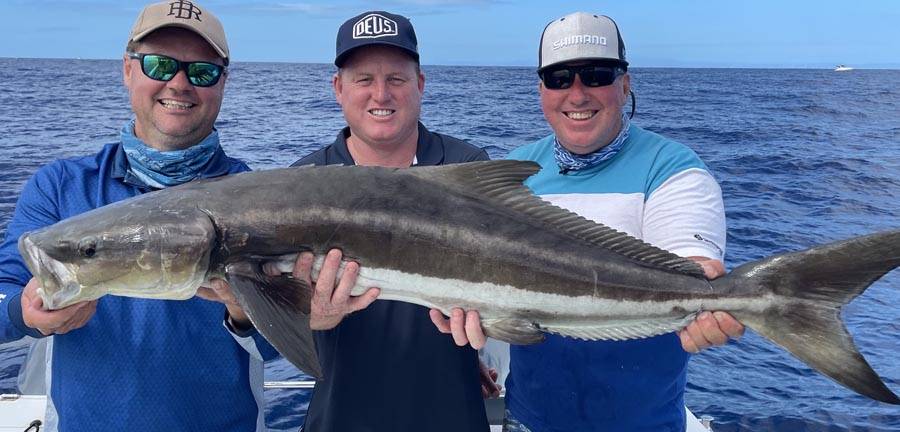 With the borders open to travel and thanks to a tip off that the offshore fishing was going off; Paul and the IFISH TV crew flew to the Gold Coast. Once there they hooked up with Dougie Burt from Doug Burts Tackle World Gold Coast and kicked off the trip with something Paul has never seen. 100 boats in 400 square metres of water all throwing cast nets and pulling in bags and bags of beautiful banana prawns. The IFISH crew did well with around 5kg of prawns caught and to top it off Dougie treated the guys to an amazing cook up while they caught some fantastic bream under the docks using some of the freshly caught prawns.
The next day the crew hooked up with Dougie's mate James Anderson to chase black marlin offshore. 2 beautiful marlin of around 20 and 60 kilos were caught and released using live baits in 85 metres of water. The highlight of the session was Paul catching an 18kg cobia on 15kg line.
Sounds like some exciting fishing that we can't wait to watch in the future on IFISH TV.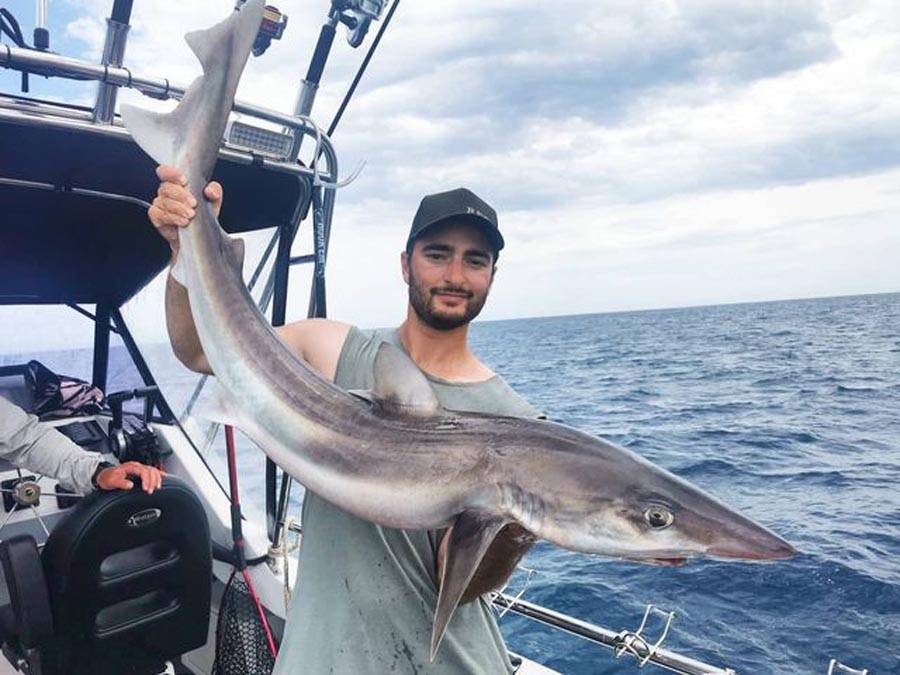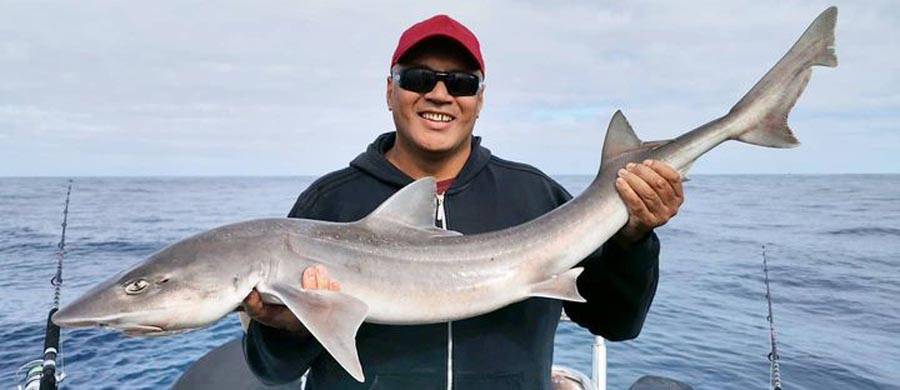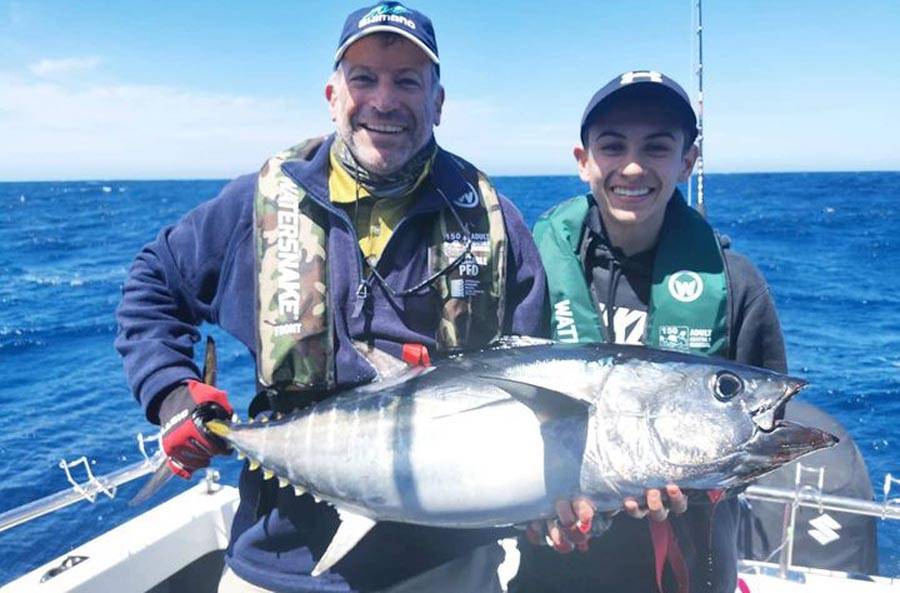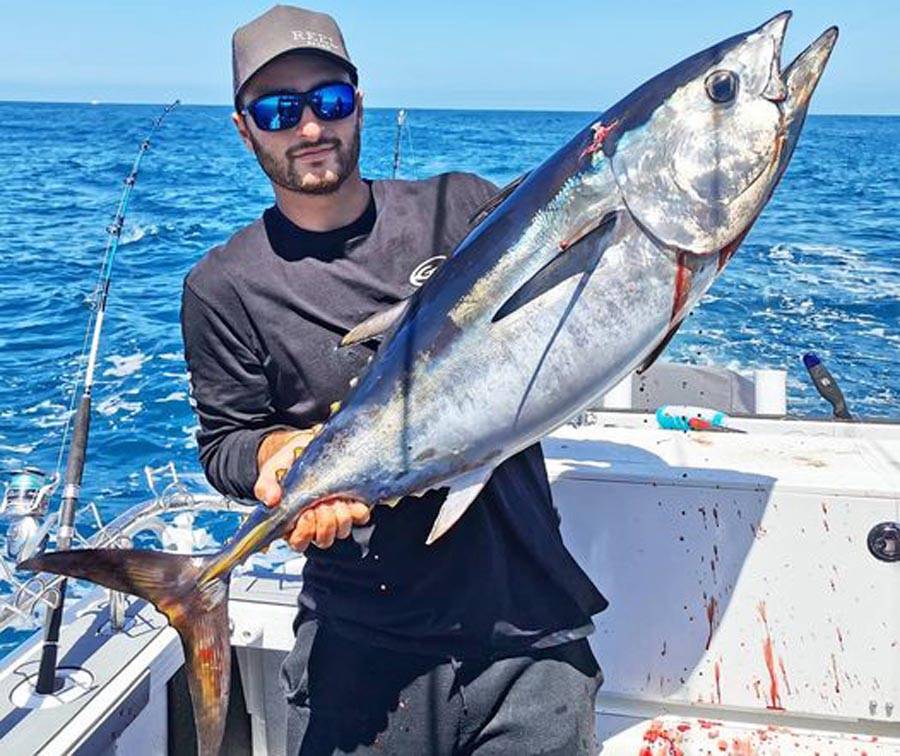 Chris Cassar from Cassar Fishing Charters has spent a bit of time offshore with his customers this past week and it has paid off. A beautiful school shark landed as well as some solid gummy sharks and of course the local tuna played ball for Chris' customers.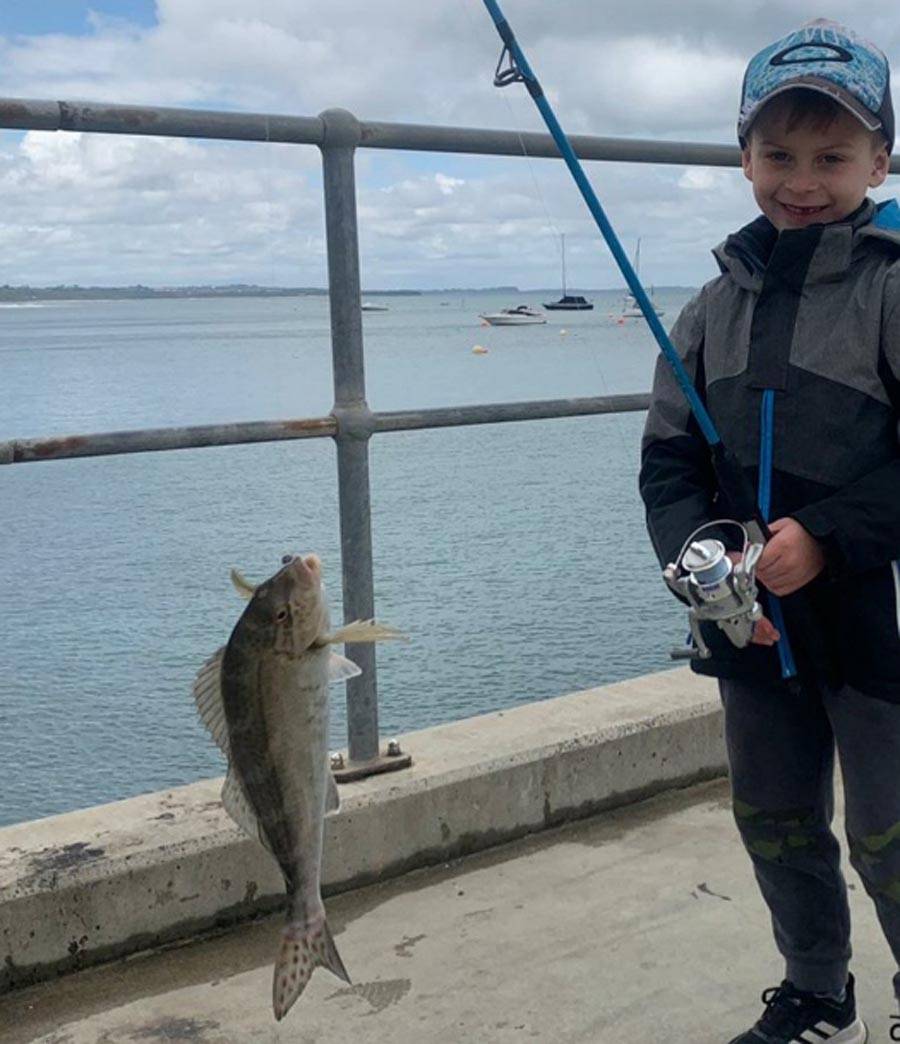 Max Miller with a nice 40cm dusky morwong caught at Flinders pier.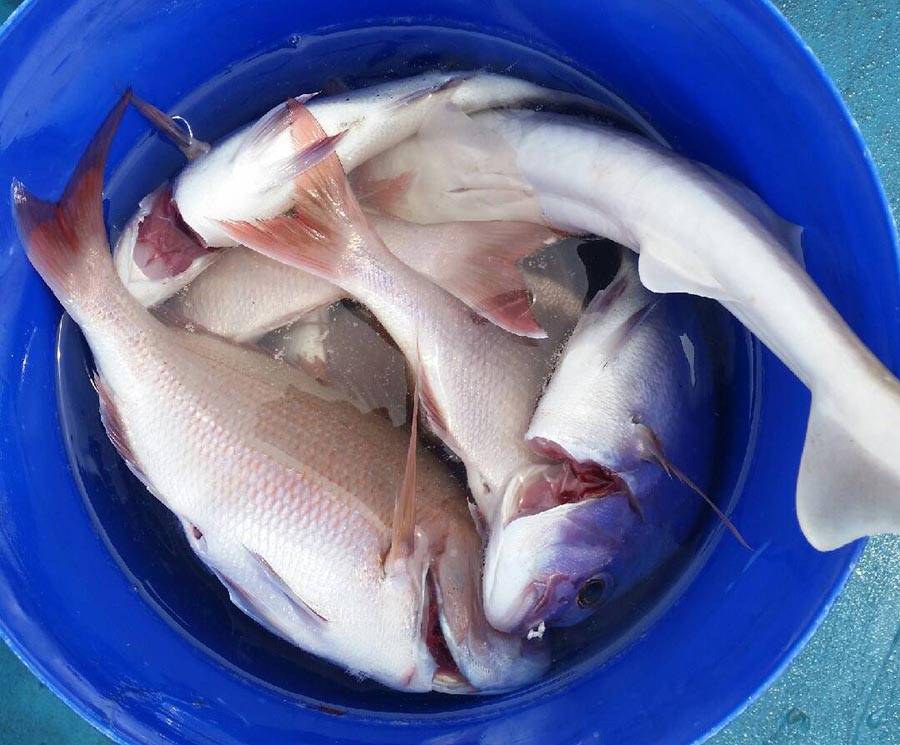 Kozzi took his son in law Nick out for a fish out from Cowes and caught a good feed of pinkies and a gummy shark.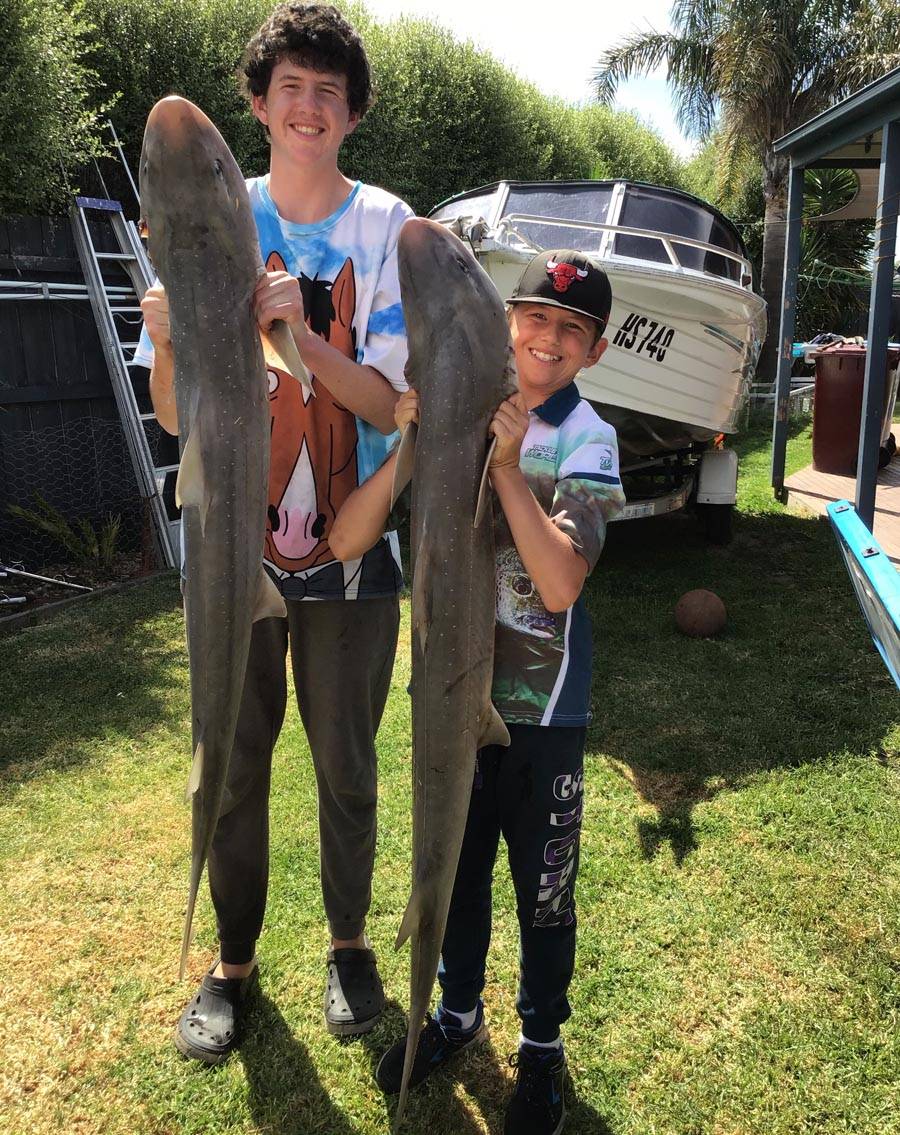 Staff member Brodie Metherell and his brother Tyler smashed their PB's with these 2 fantastic gummies caught out from Hastings on the weekend. Well done boys, love ya work!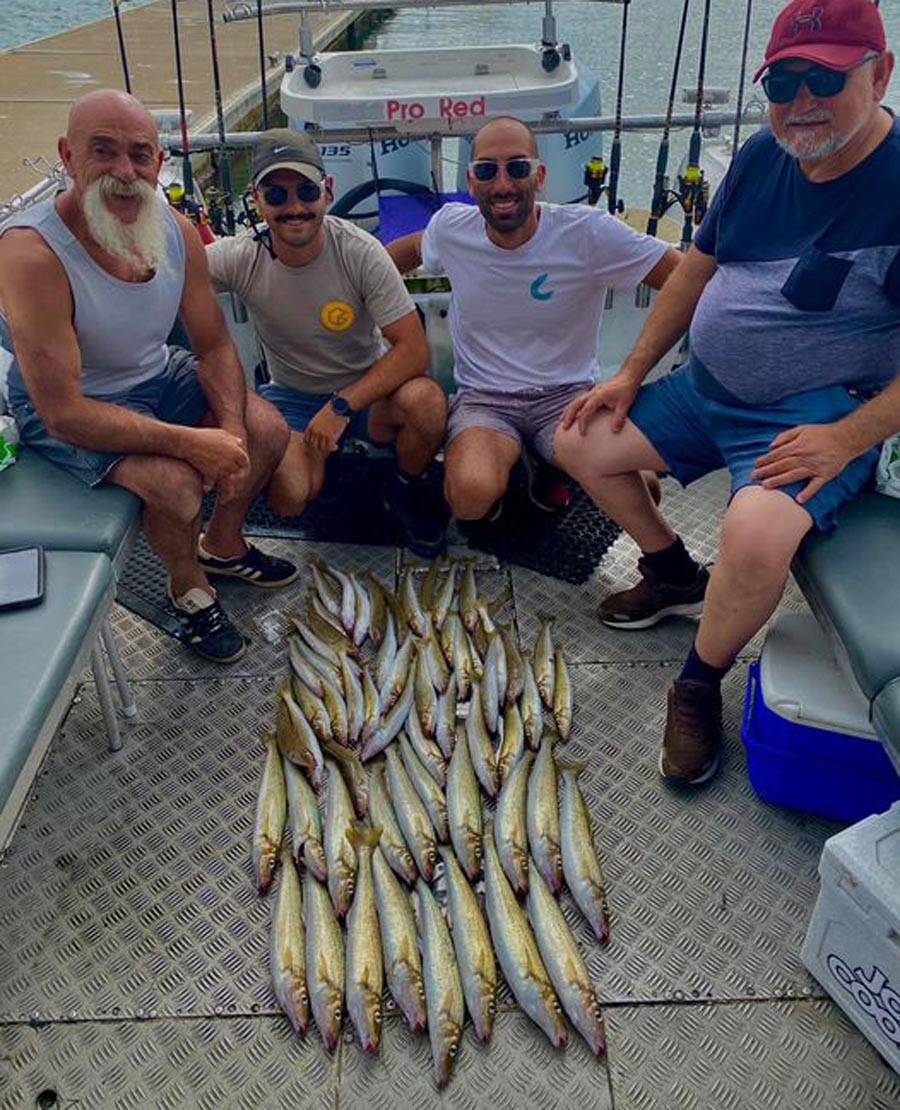 Jayson Turner from Pro Red Fishing Charters launched from Hastings with his customers this week and got a fantastic feed of whiting using Reedy's whiting rigs.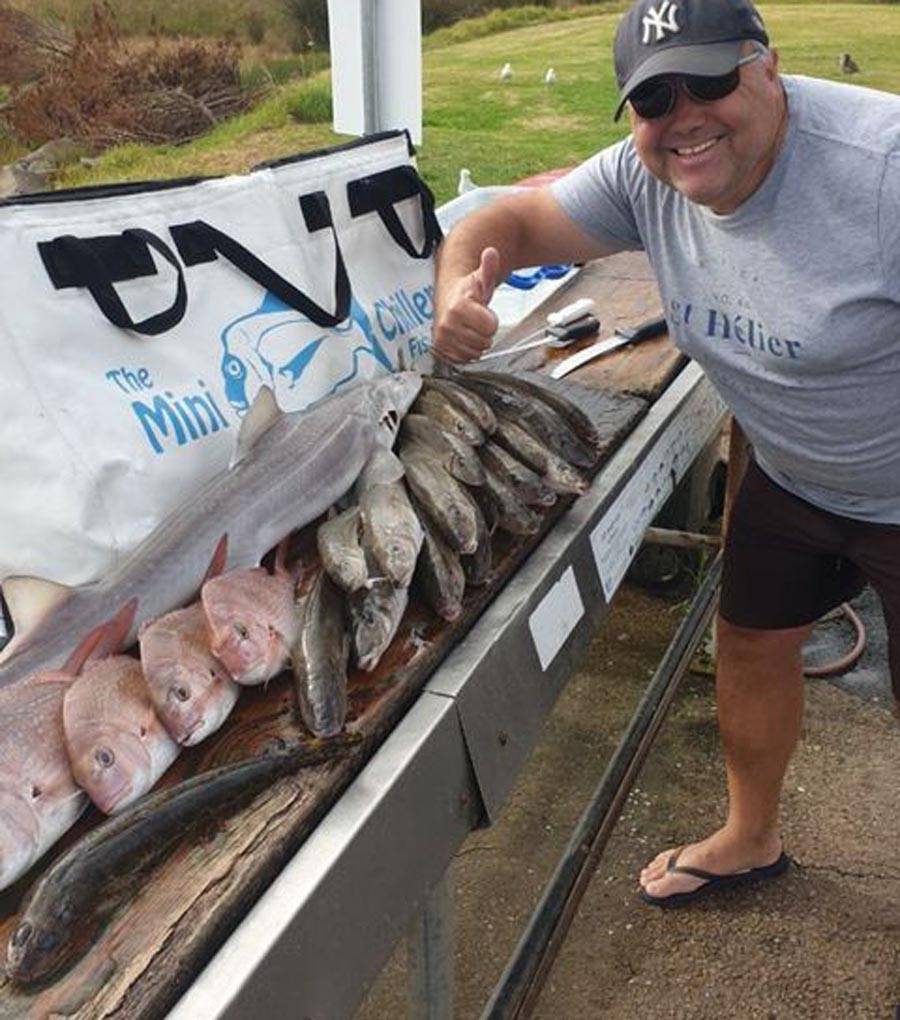 Brendan Loftus caught a nice mixed bag fishing the Top End of Western Port on Saturday night.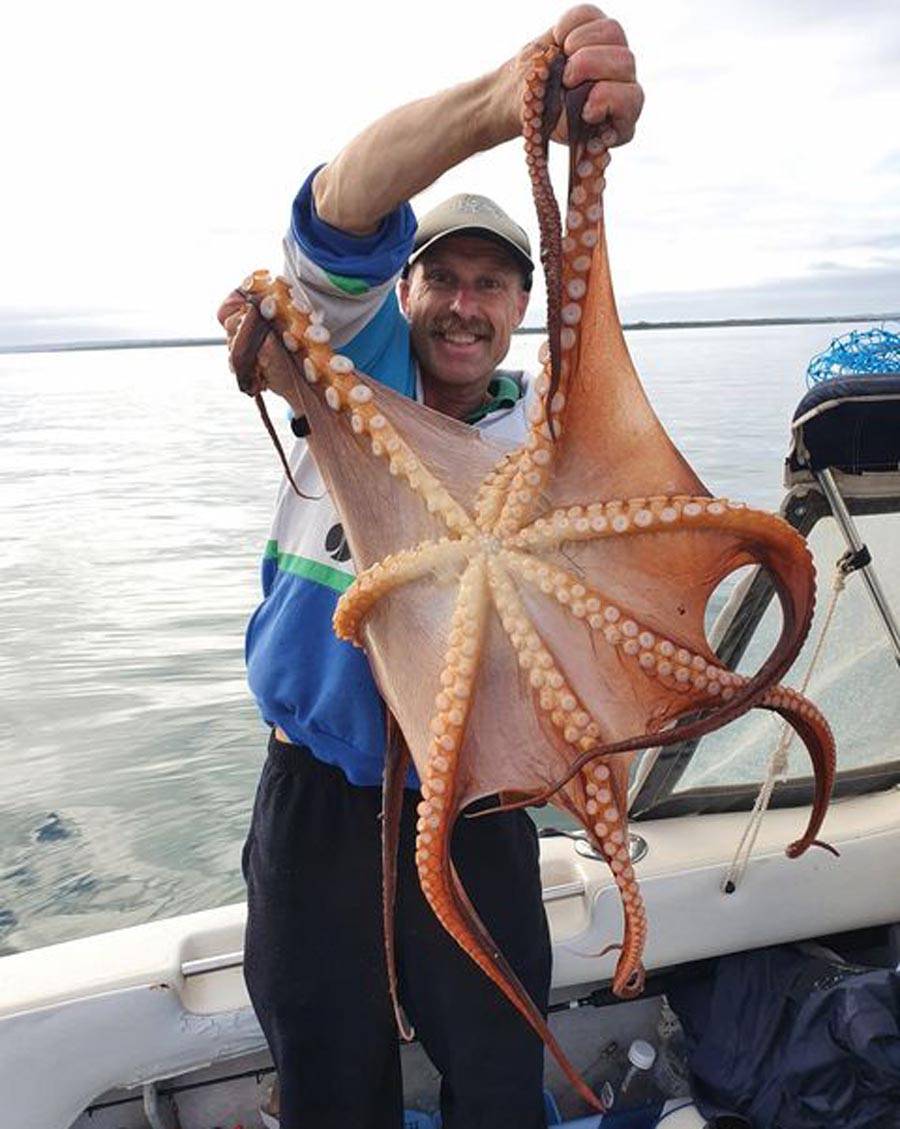 Bruce Ashcroft caught this large octopus on a pilchard while fishing at Eagle Rock.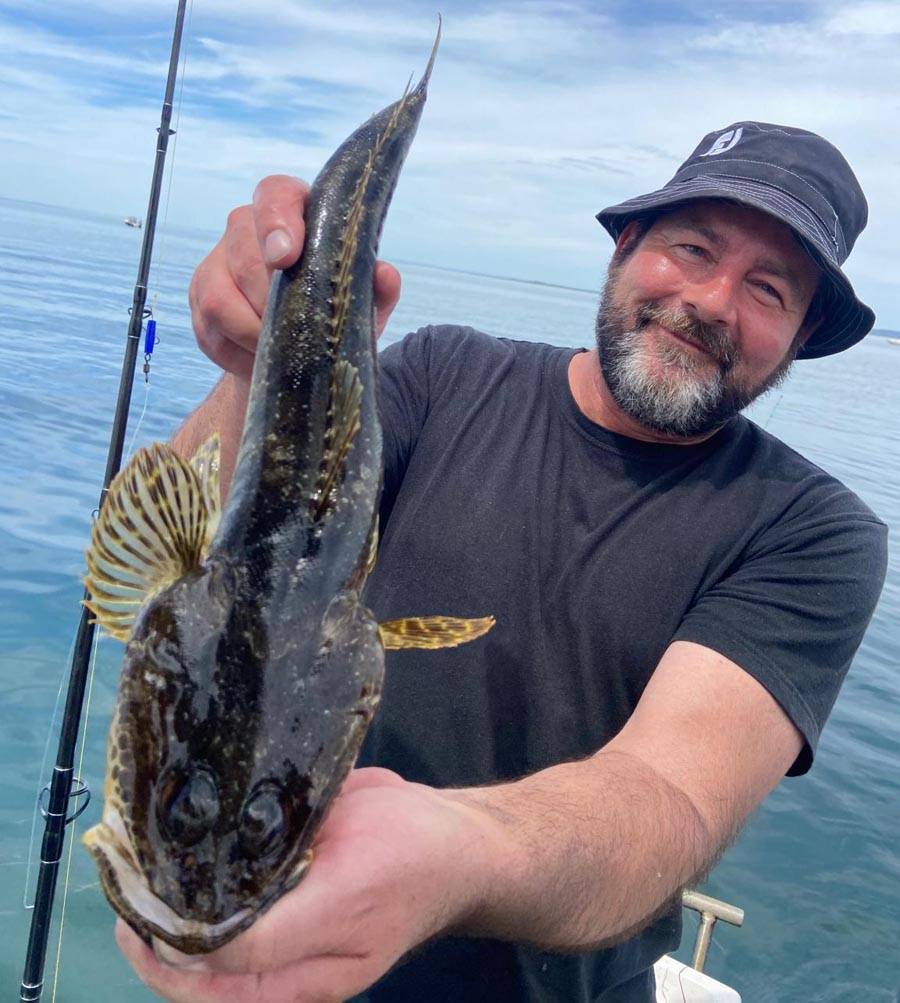 Dave Capaldi with a solid rock flathead caught using squid strips while drifting. Dave also reports smashing the whiting also.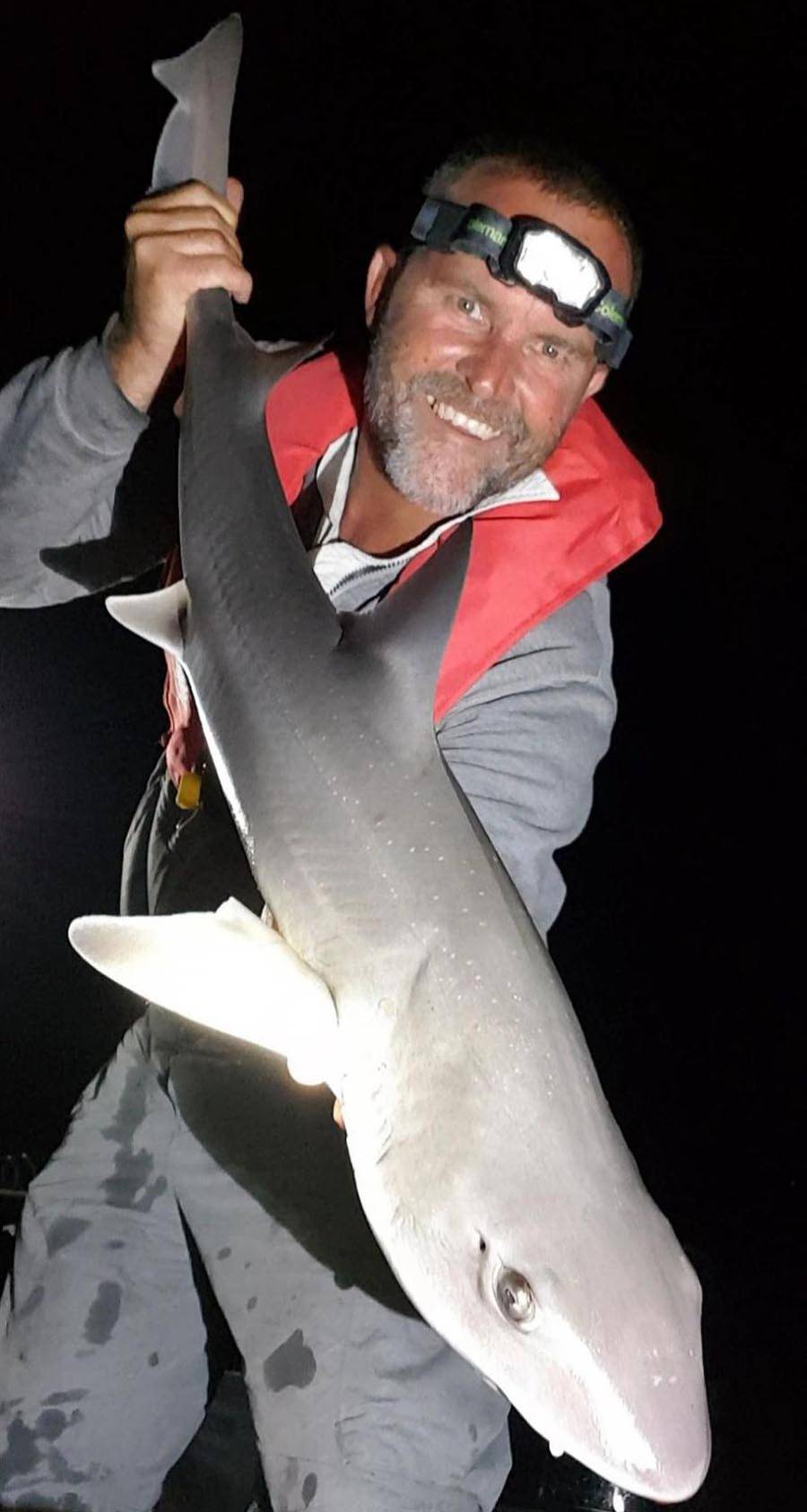 Andrew Ketelaar had a great session on the gummies catching a number to 13kg fishing the Tooradin Channel using fresh salmon for bait.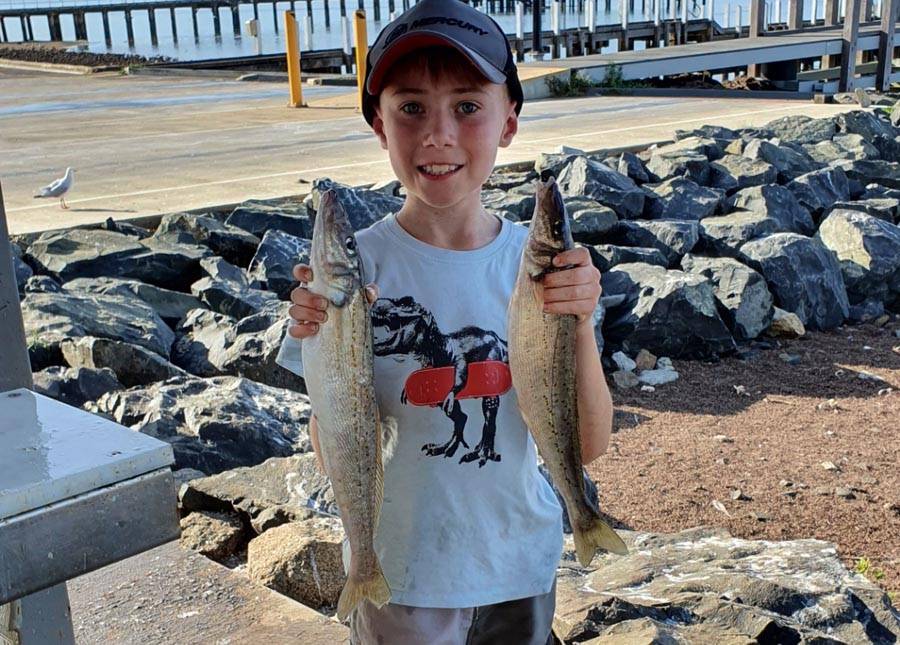 Tyler Stephens caught his PB whiting of 48cm fishing out from Corinella followed by a solid 45cm as well.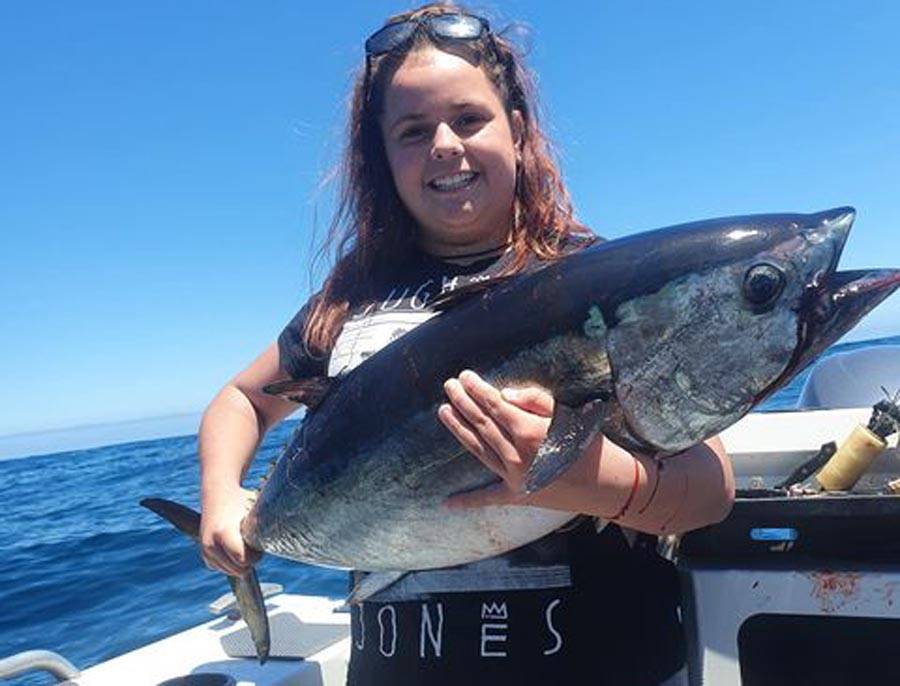 John Moore took his daughter out to chase her first tuna and did an amazing job catching this beautiful fish in 30 metres out from Pyramid Rock, John reports they caught 3 tuna for the trip.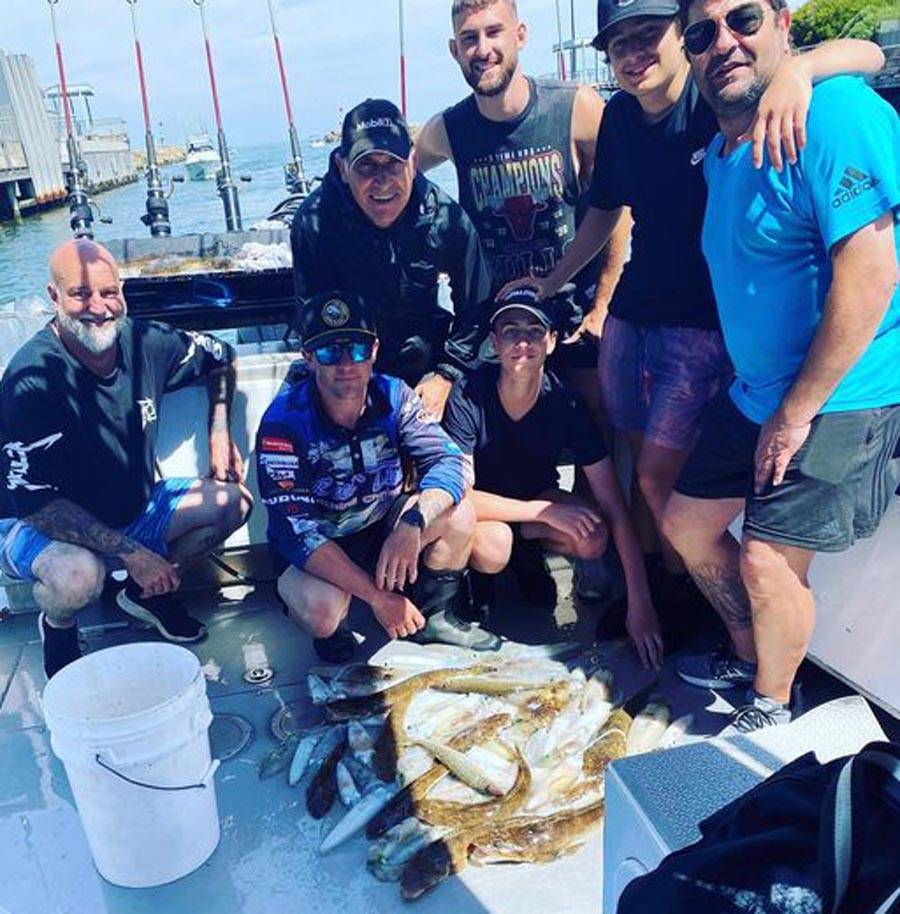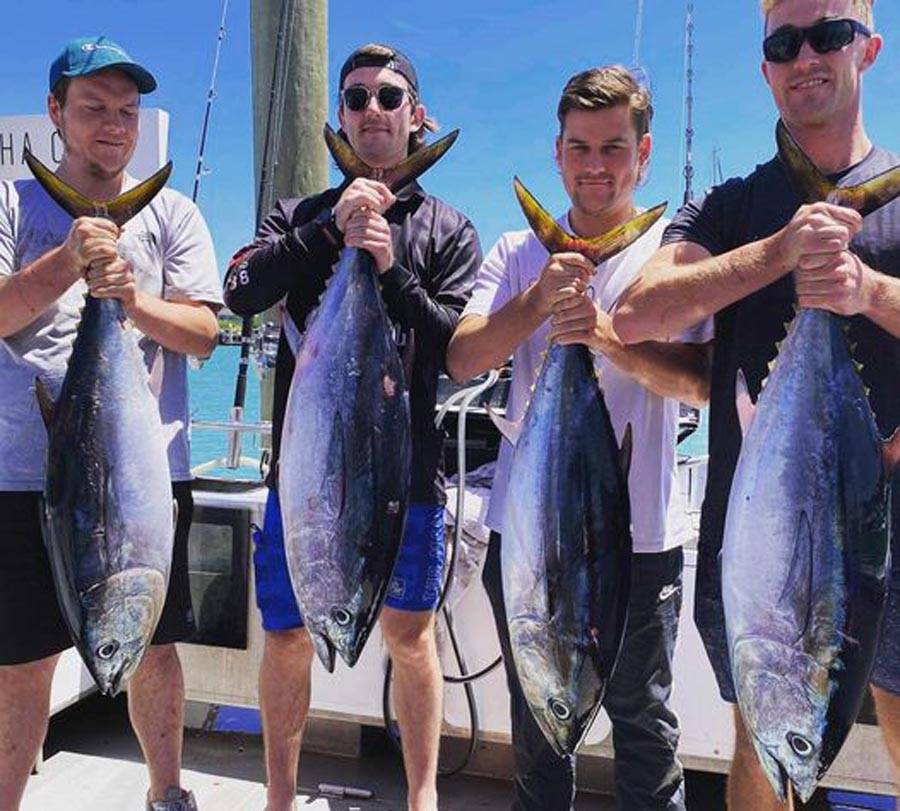 The crews from Reel Time Fishing Charters have had some fantastic sessions with their customers this past week with some nice feeds of flathead and squid caught in Port Phillip as well as some cracking tuna caught offshore.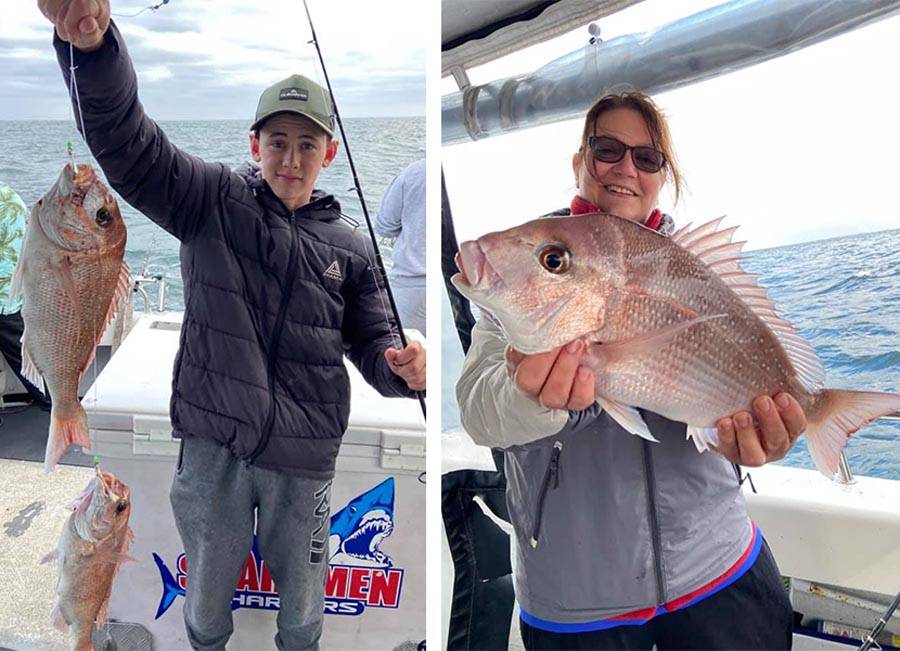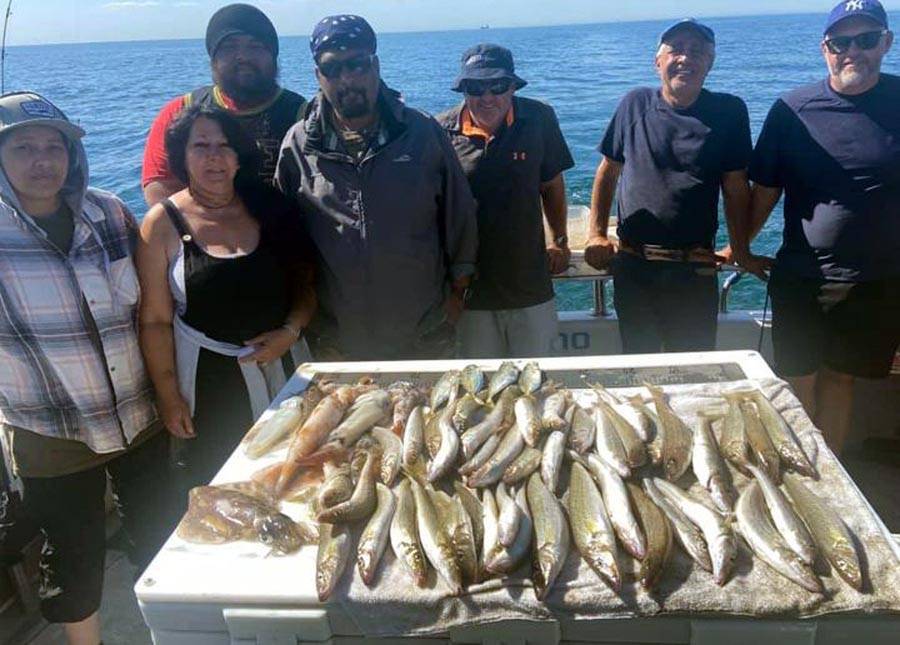 The Sharkmen Fishing Charters crew fished Port Phillip Bay this week and helped their customers land some fantastic snapper and whiting.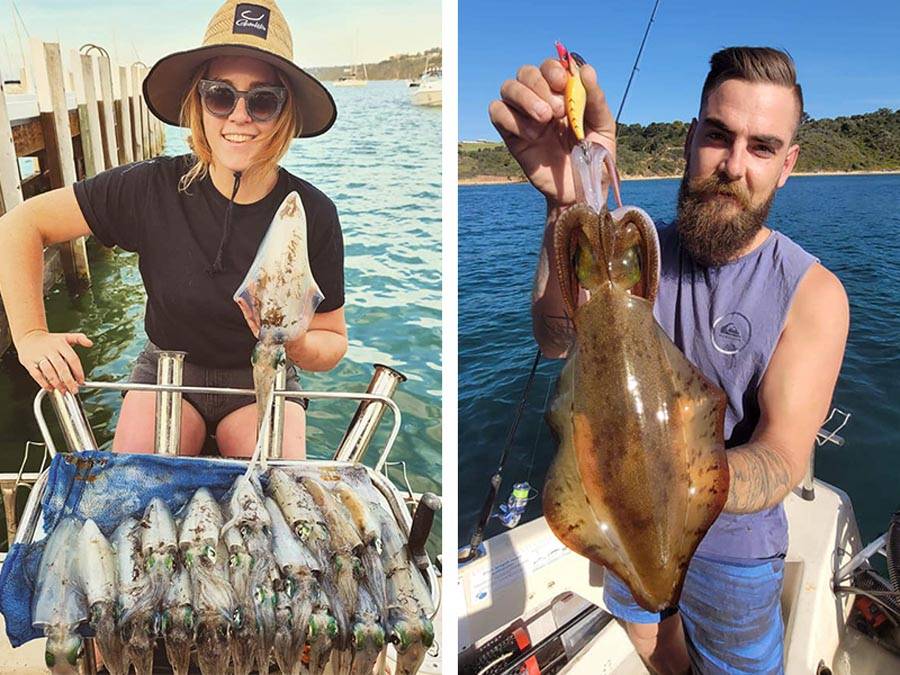 Gerry Morsman and Amy Day smashed the squid out from Mt Eliza last week finding them a bit shallower than normal; 2.5 and 3.0 sized Majorcraft Egizo jigs did the damage.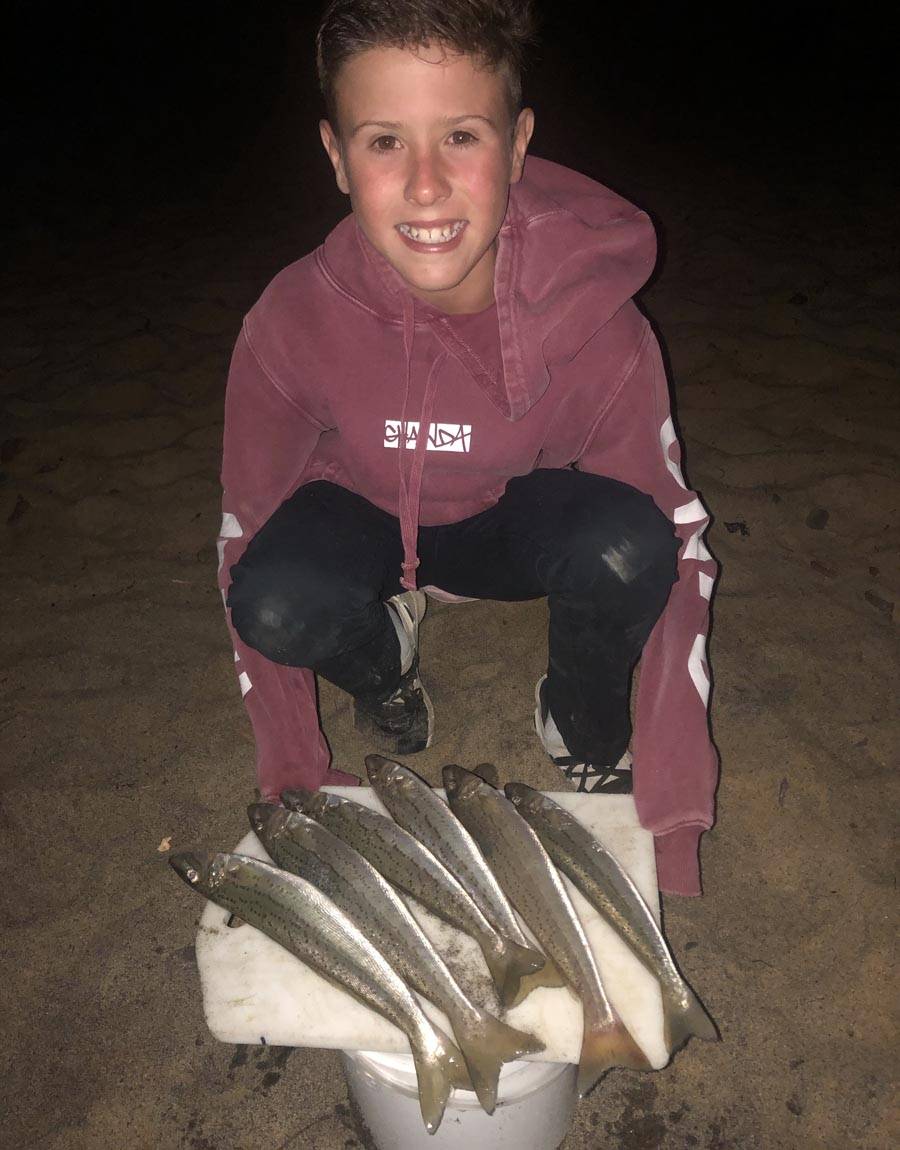 Balin Ferguson fished with his dad Ben on Friday night from the beach at Mornington and caught some nice whiting using squid and mussle for bait; slowly moving the bait helped get the bites. Well done Balin.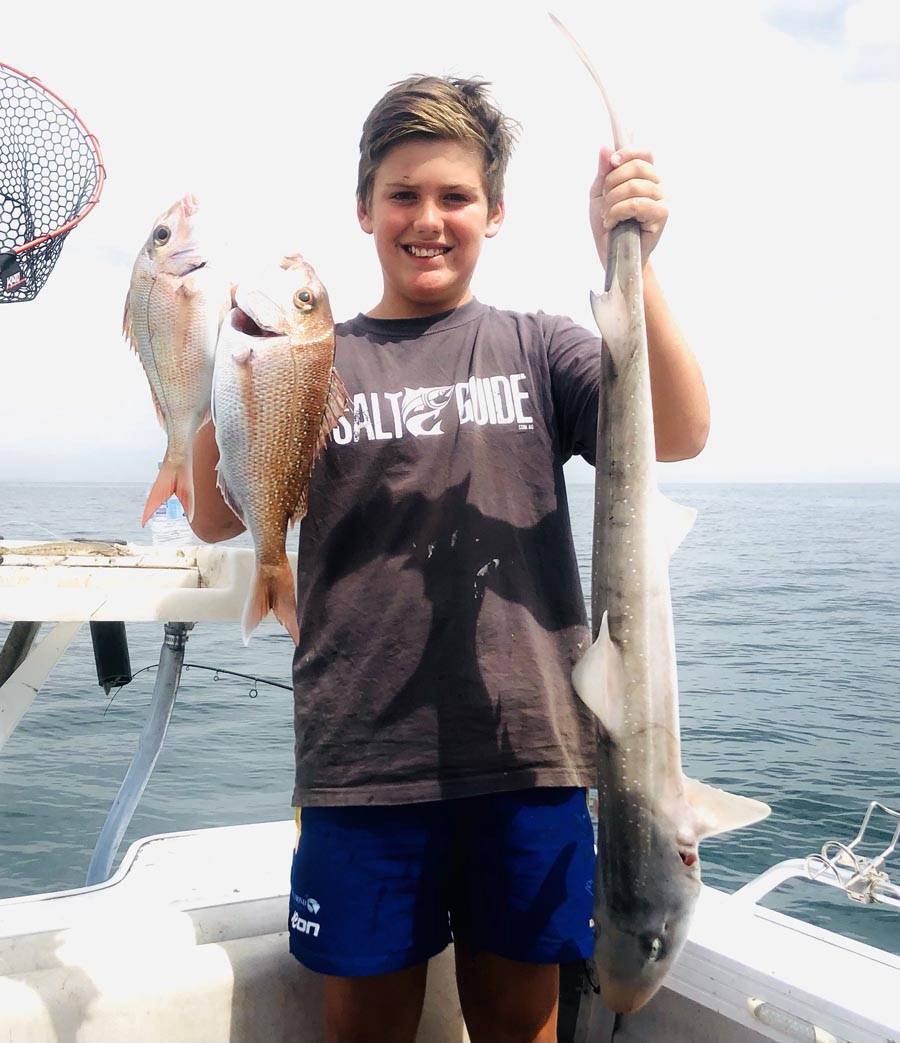 Kade Thornhill caught a good feed of pinkies and a nice gummy using pilchards while fishing out from Mornington in 20 metres on Sunday.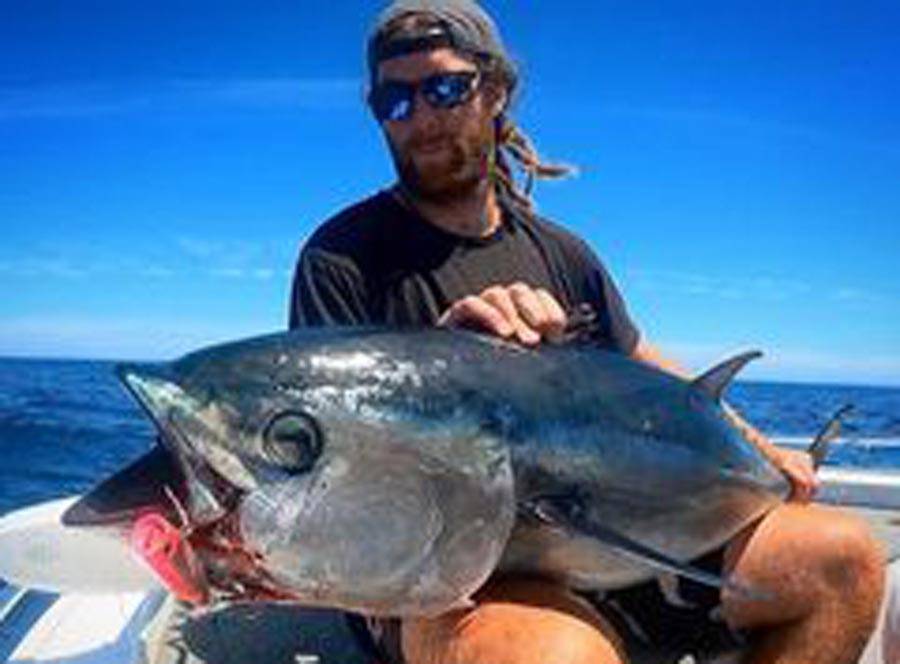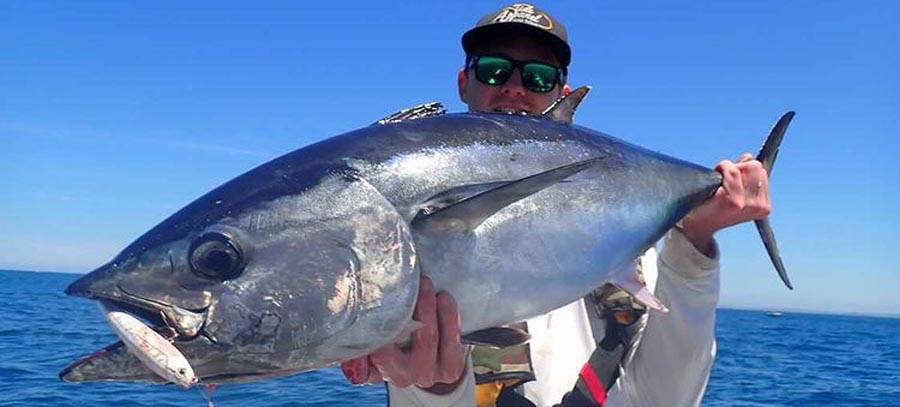 Mitch Chapman had a ripper session on the tuna out from Barwon Heads last week with some fantastic tuna caught on poppers.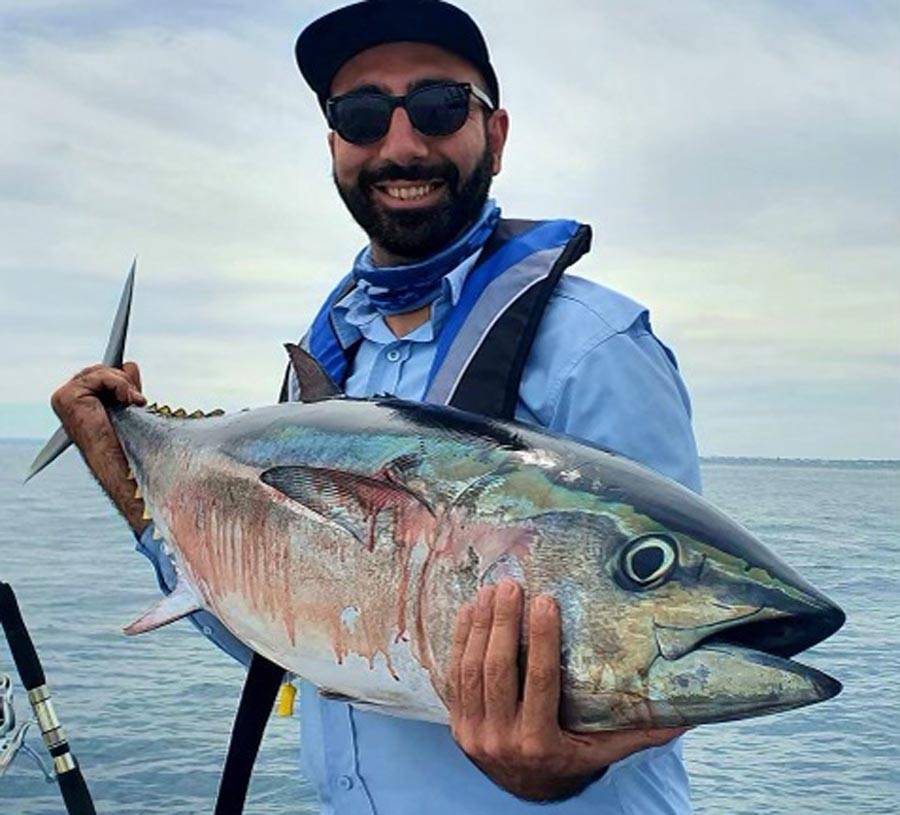 Mike Eryurek landed this nice tuna fishing out from Barwon Heads on a stickbait. Well done Mike!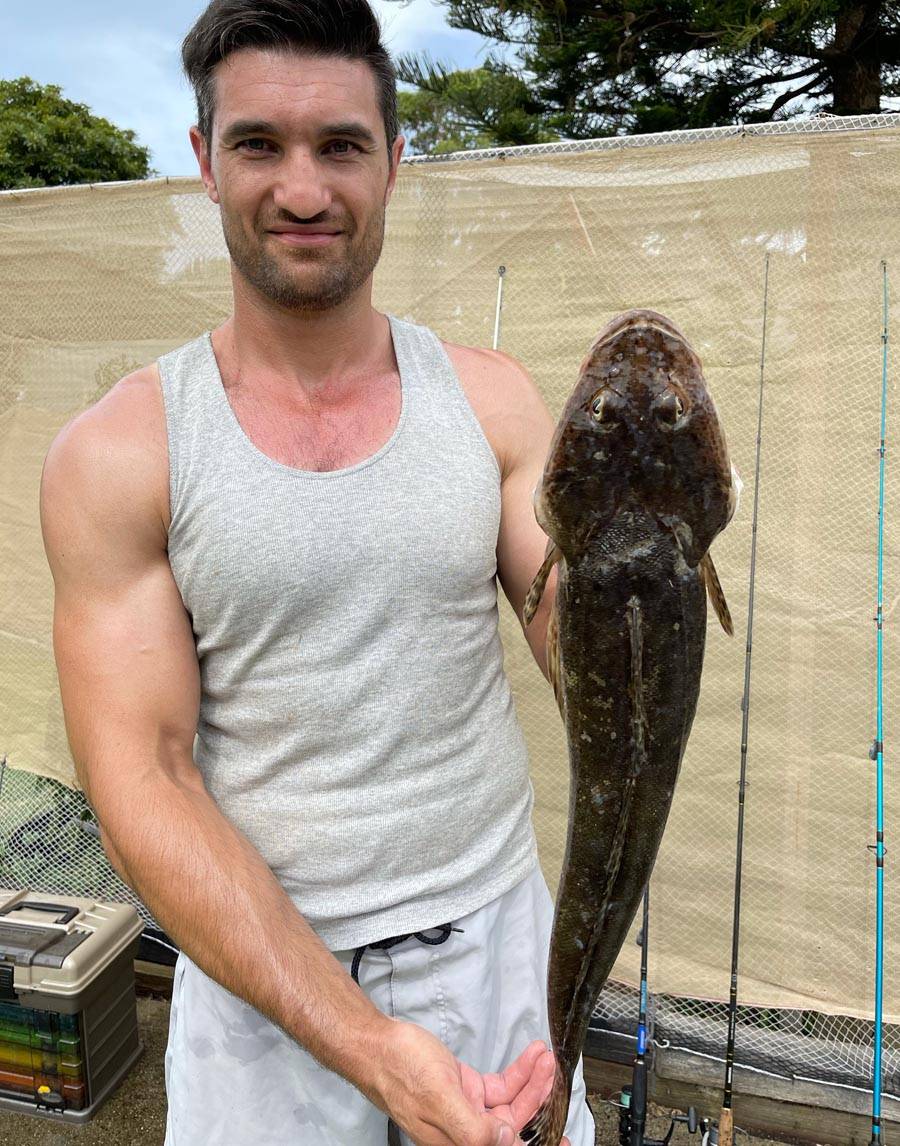 Dimi Mathioudakis with a solid 60cm flathead caught fishing at St Leonards.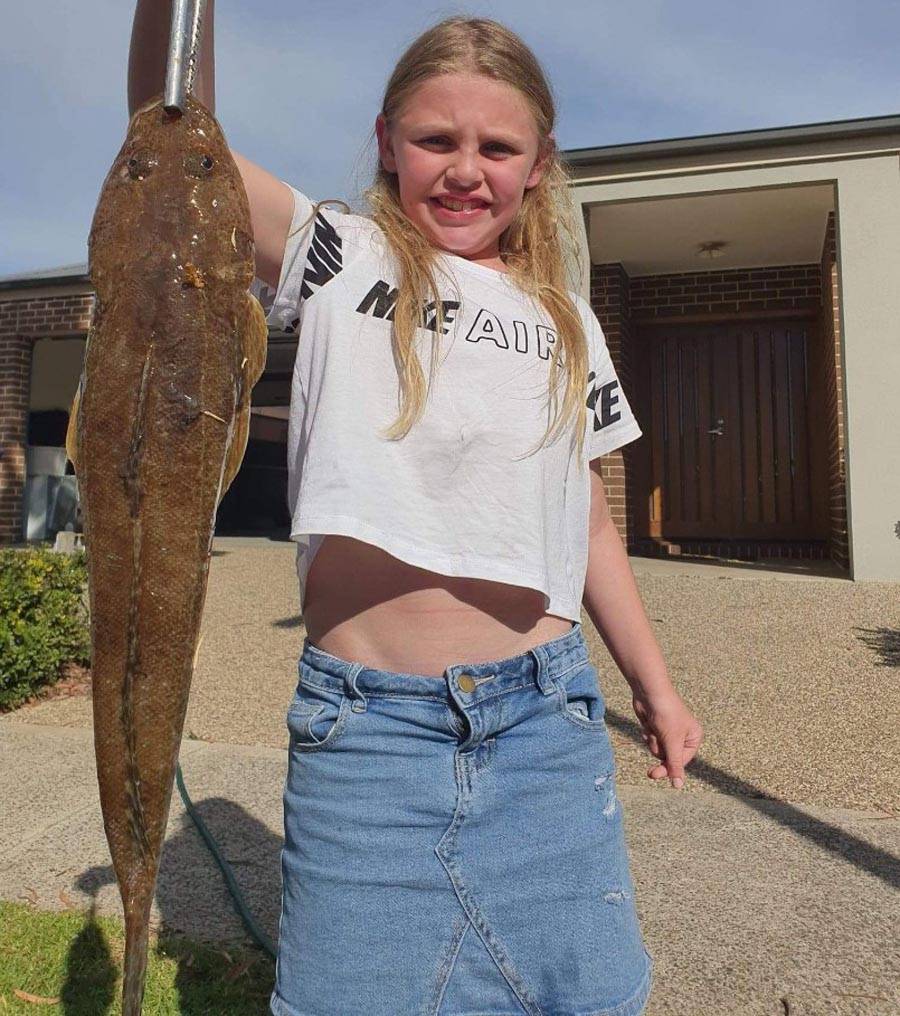 Celena Organ with a solid flathead she caught with her Pa, Shane out from Werribee on the weekend.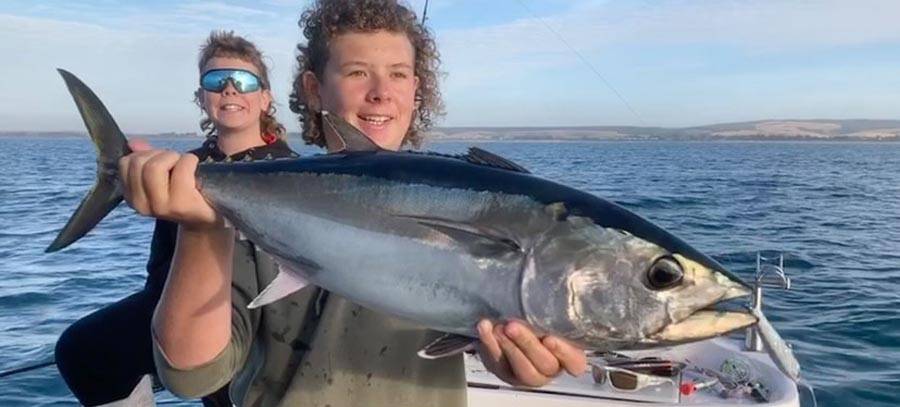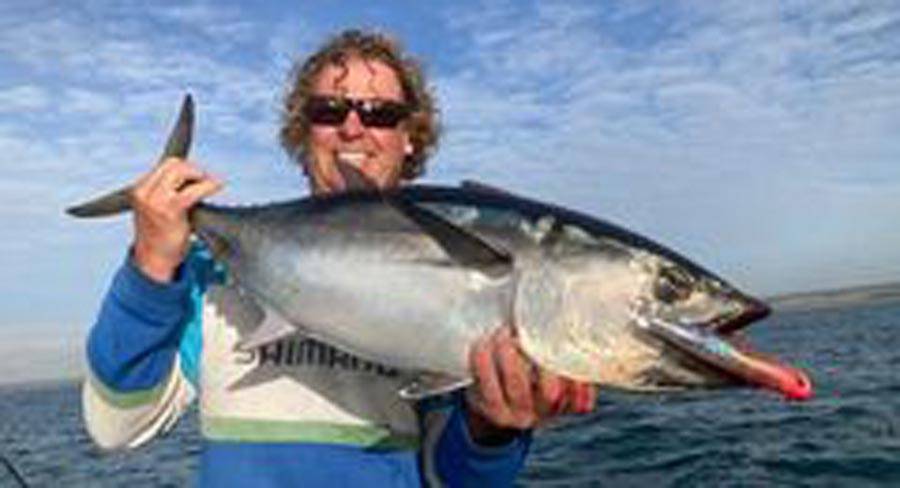 Staff member Marlon Blackford fished Portland with the family and got stuck into some nice tuna using poppers in 20 metres.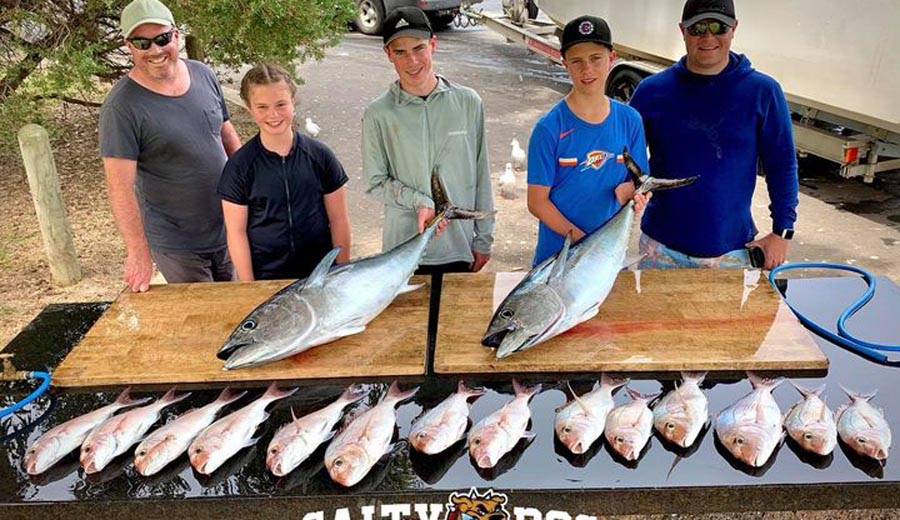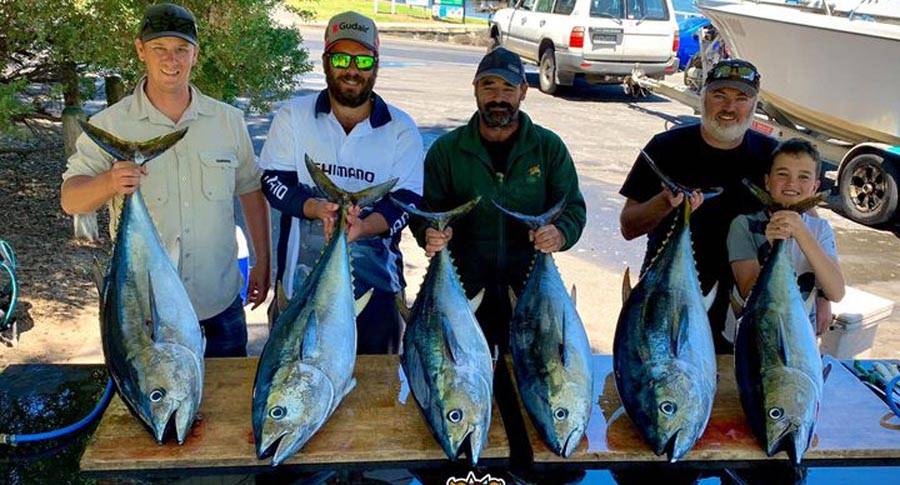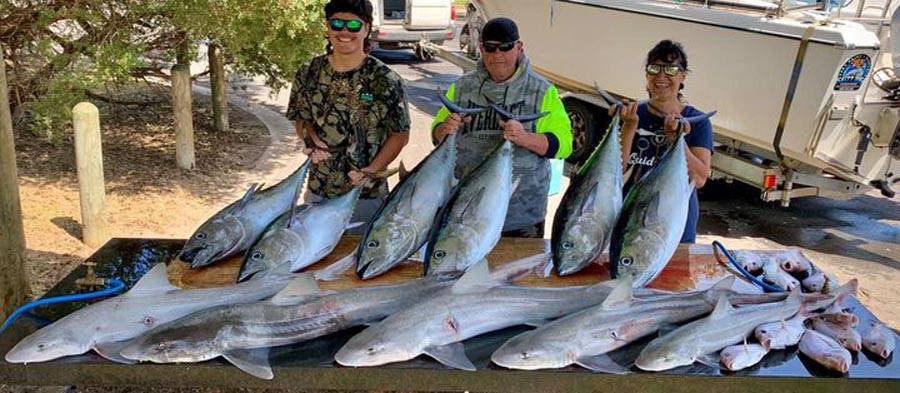 Dan Hoey from Salty Dog Fishing Charters had some ripper sessions out from Portland this past week with his customers bagging a variety of species including snapper, gummies and tuna.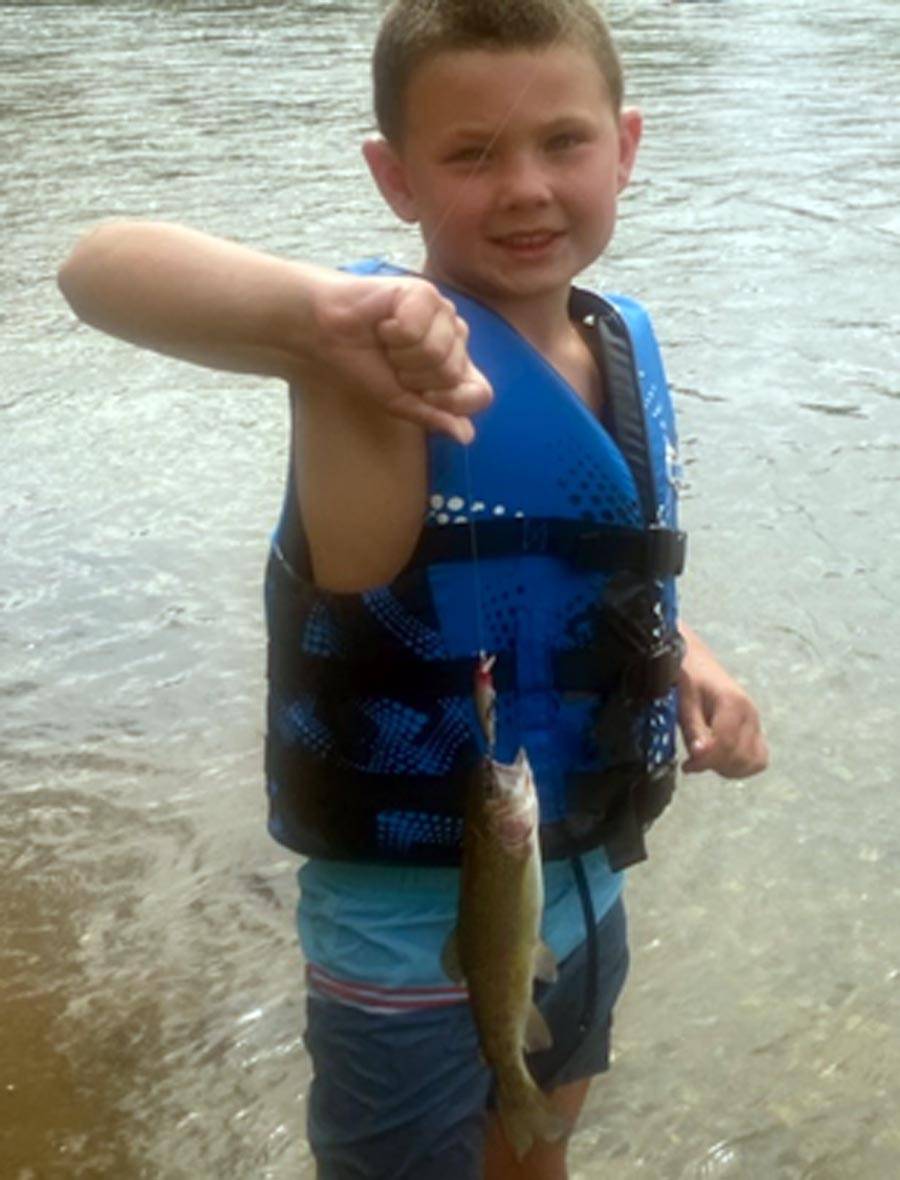 Jack Smith caught a couple of nice rainbow trout fishing the Goulburn at Alexandra using Strike Pro hard body lures.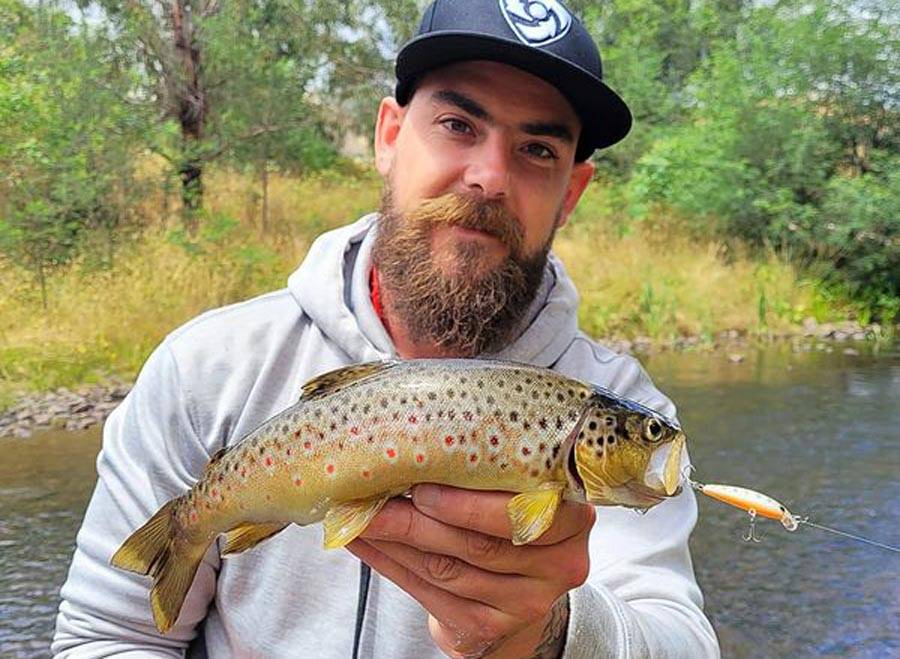 Gerry Morsman fished King Parrot Creek recently and caught some beautiful brown trout.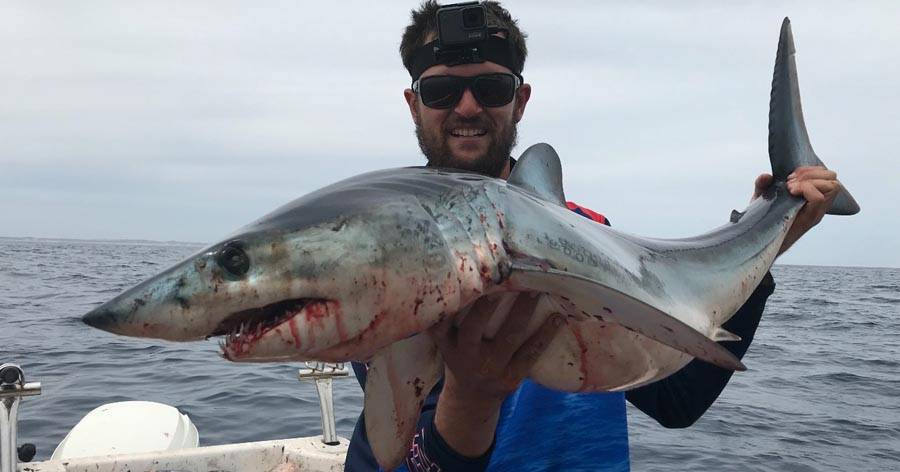 Liam and Ash fished out from Kilcunda on the weekend and caught this cracker 17kg mako on Sunday.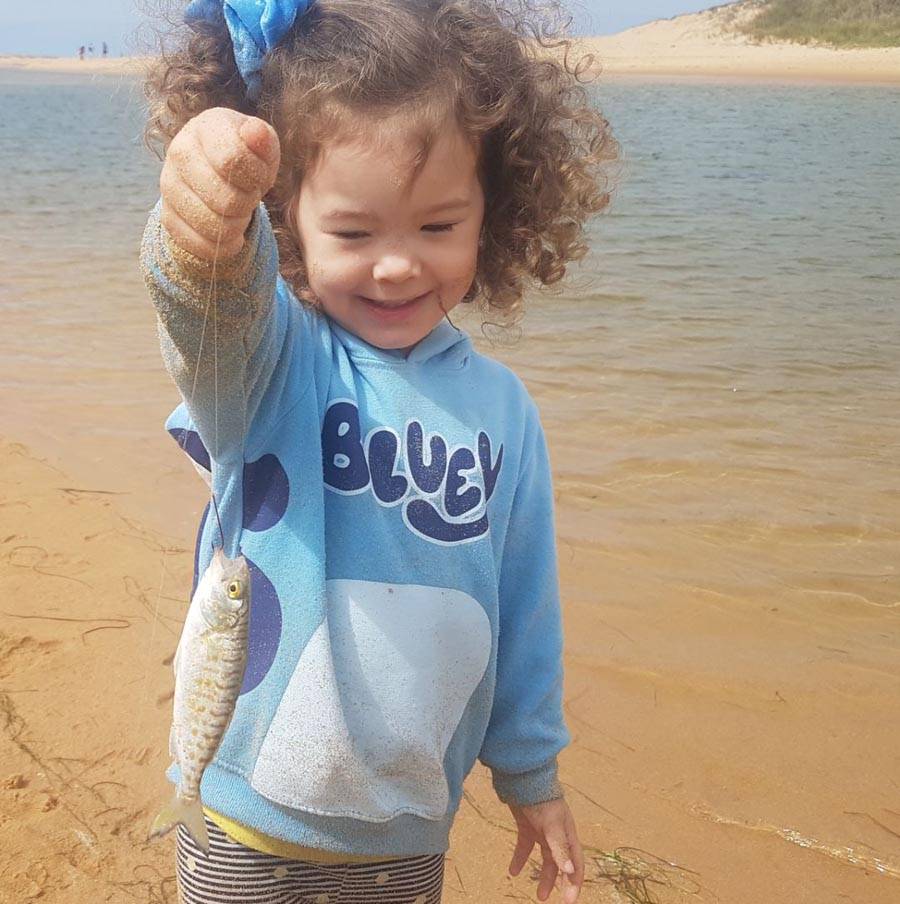 Tilly Slater with her first ever fish, a salmon caught at the Powlett River.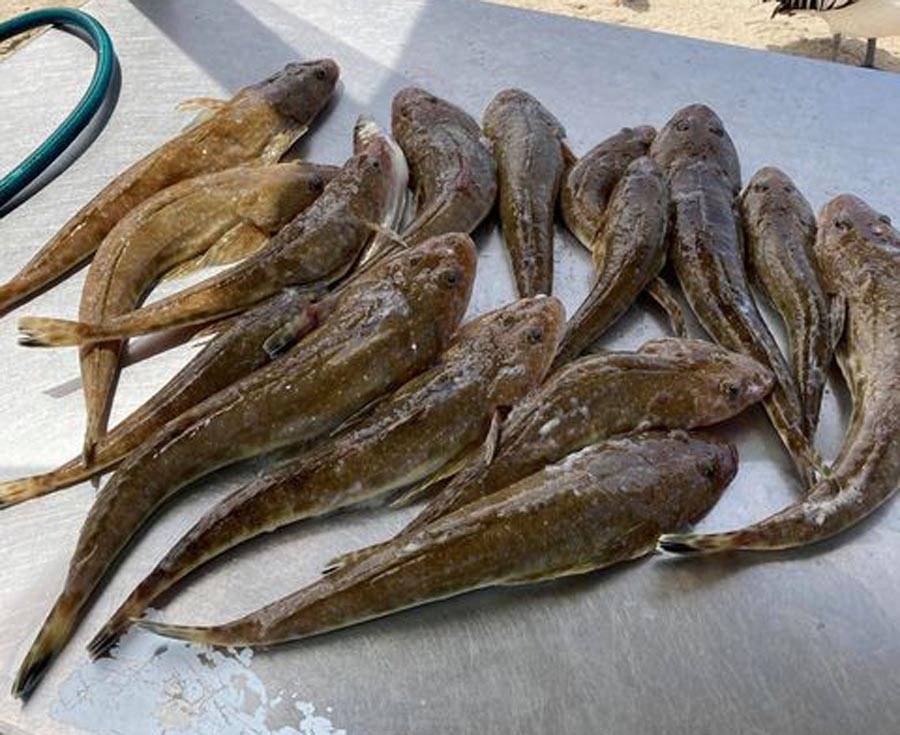 Joe Wilson reports in from Lakes Entrance where he has found a hot bite on flathead just offshore.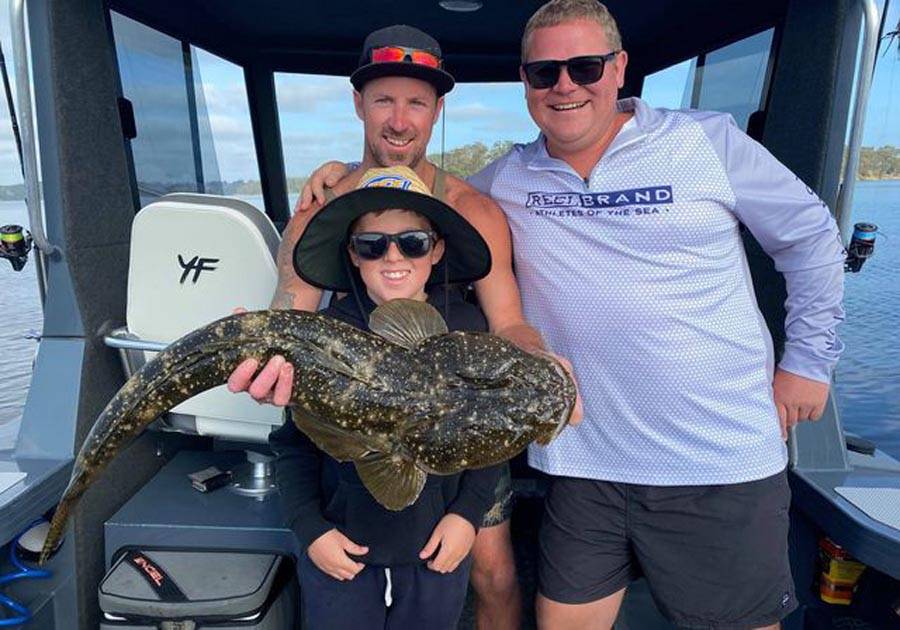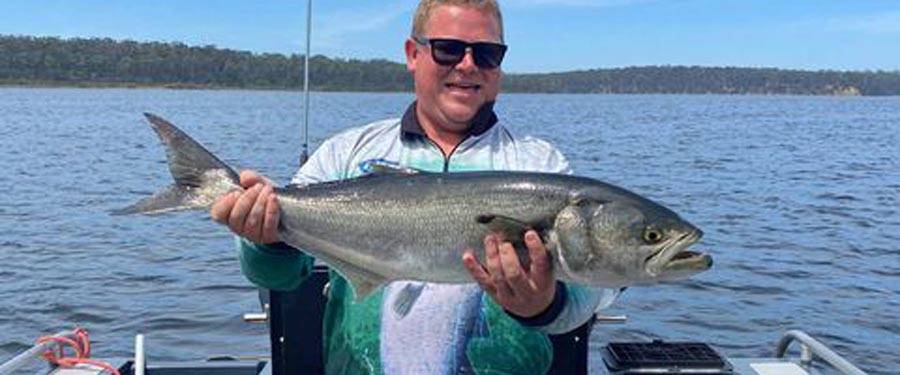 Bernard, John and Jack landed some big fish over 2 days while at Lake Tyers with the tailor found on the drop offs and the dusky flathead caught in the shallows.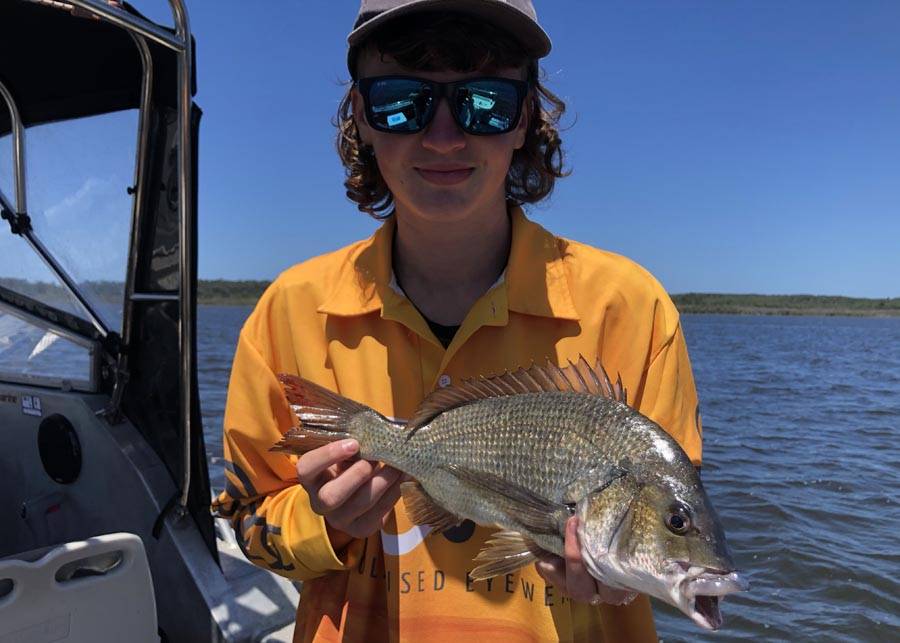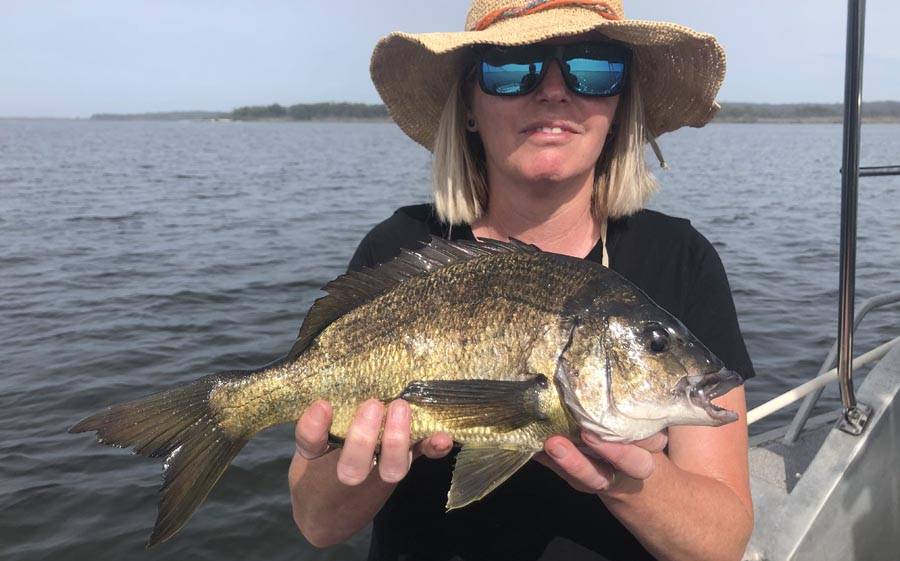 Harry and Leanne had a ripper time fishing Bemm River with Leanne catching her first bream on a surface lure.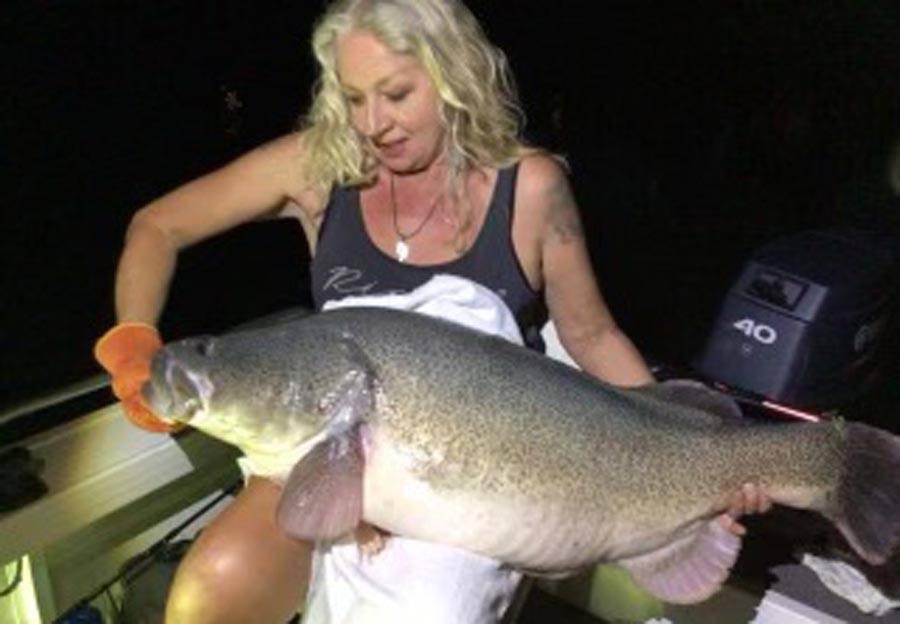 Donna with a cracker cod of 107cm caught at Yarrawonga recently.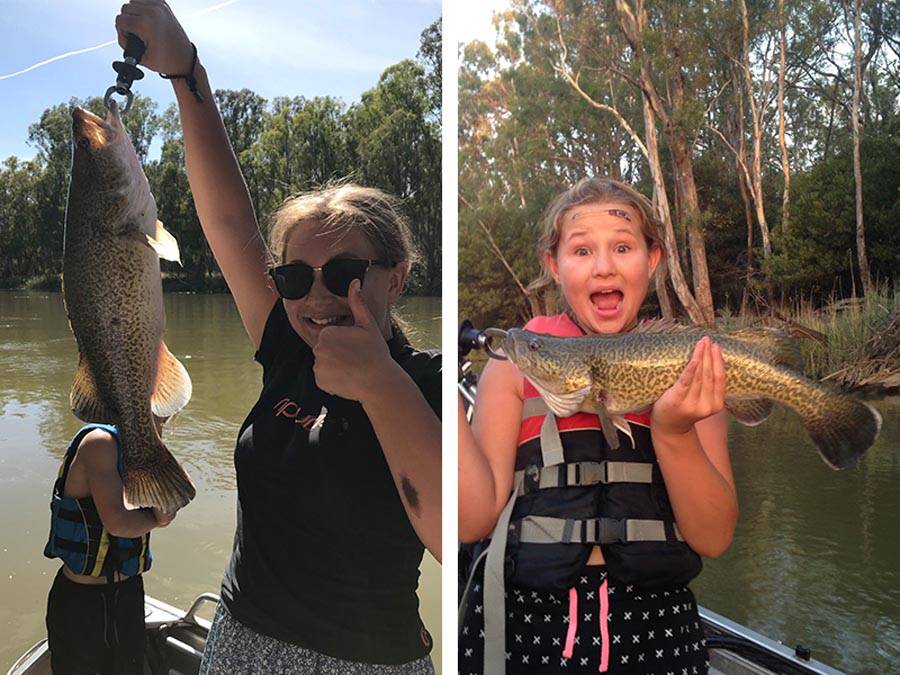 Talise and Brielle Berryman caught these nice Murray cod fishing at Bearii recently.
IFISH WITH TACKLE WORLD ON TEN BOLD - SERIES 15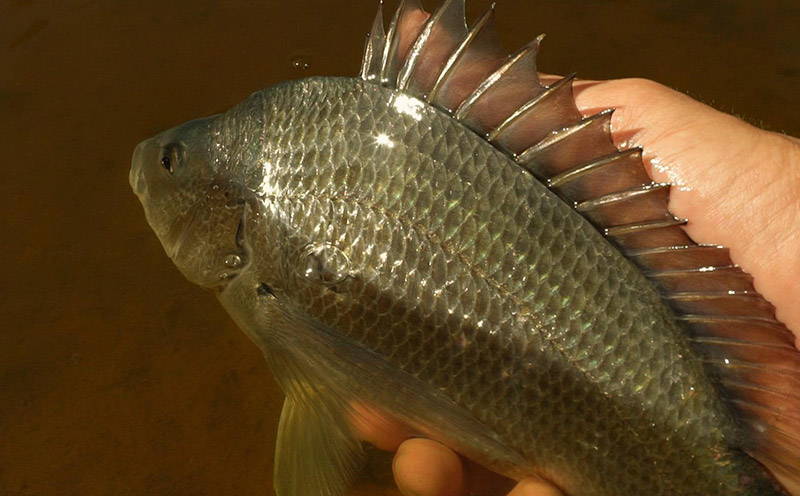 IFISH WITH TACKLE WORLD ON YOUTUBE
Catch past episodes of IFISH TV on Youtube so you can get your fishing fix any time, any where.
TALKING FISHING - C31 - TUESDAYS at 8.30pm
Catch "Talking Fishing" on Melbourne's C31 TV (CH44) at 8.30pm each Tuesday night. Staff members David Kramer and Adam Ring together with Steve "Trelly" Threlfull host Australia's only "Live to Air" fishing television program at this prime time-slot. Put Tuesday night's at 8.30 away in your weekly diary of TV shows to watch!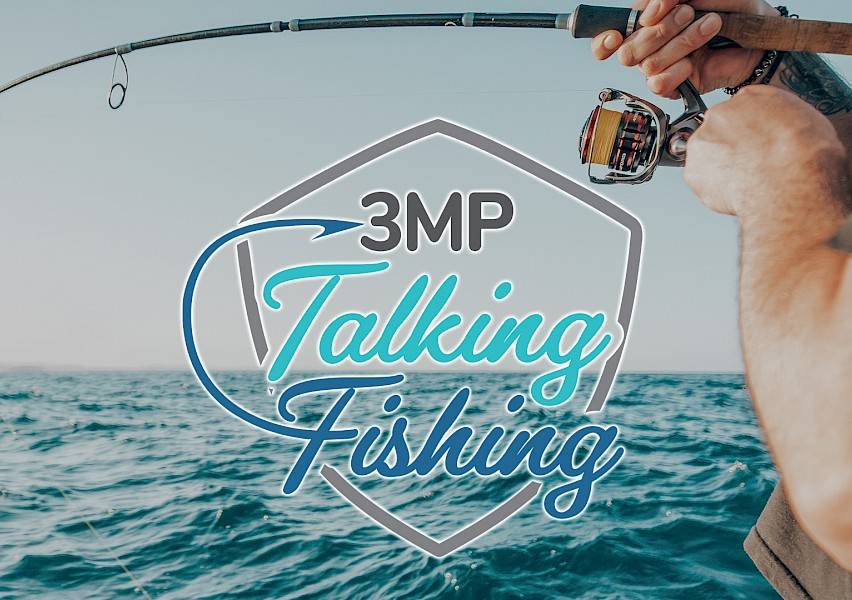 Catch a new episode of Talking Fishing on 3MP every Friday presented by staff members David Kramer and Adam Ring. The boys chat with charters operators and prominent anglers to find out what's biting and where plus each week there's a special guest talking serious fishing. Add in a fresh fish market update and all the Fisheries news. It's a weekly program not to be missed. Download the podcast here:
The average person has four to six dreams a night.

Good Luck with your fishing and stay safe on the water,

The TEAM at Tackle World Cranbourne & Mornington