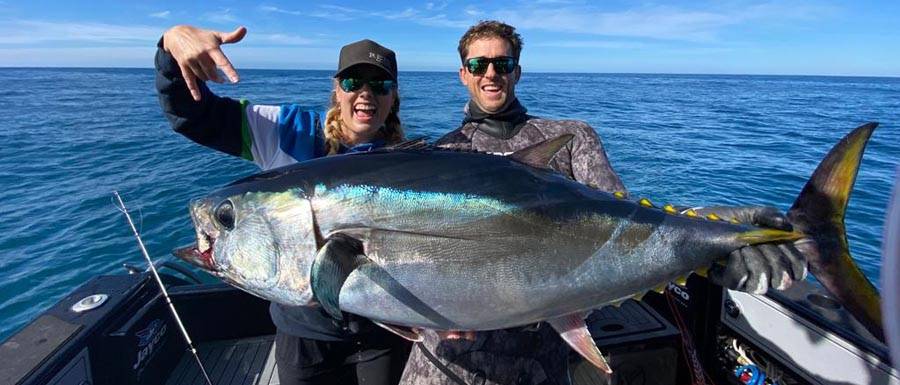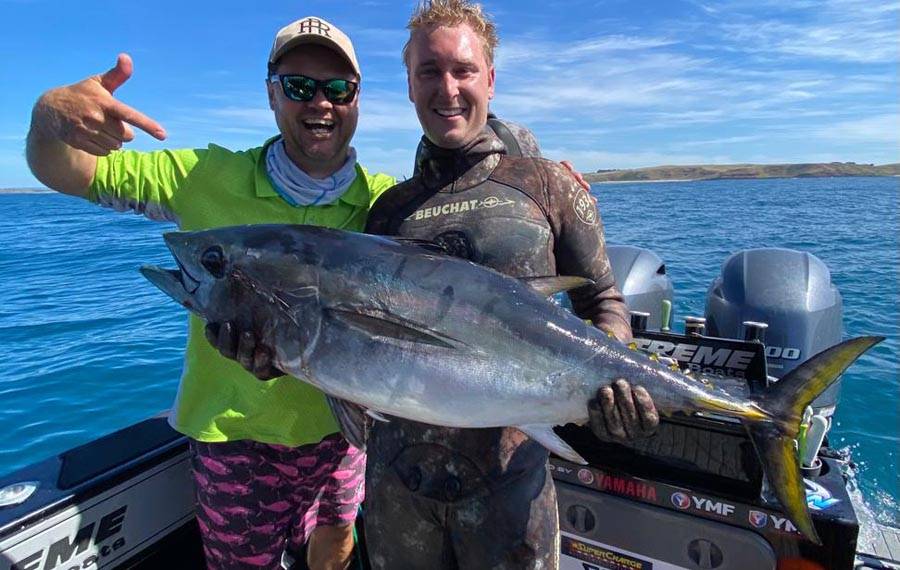 Paul, Cristy and Jet Worsteling along with Tom Hughes, Zane and Frenchy launched from Hastings on Thursday morning with bluefin on their minds. Heading out to Bass Straight from the Eastern Entrance and fished along Phillip Island and found a good patch of fish. Once located they had a double hook up on Buku small skirted lures (feather skirt & small jet head) behind strip teasers. Once these fish were landed, Tom, Zane and Frenchy were in the drink after their first speared tuna. Zane Mansfield managed to spear his first ever tuna estimated around 20kg. The team are still out fishing when this report was sent in.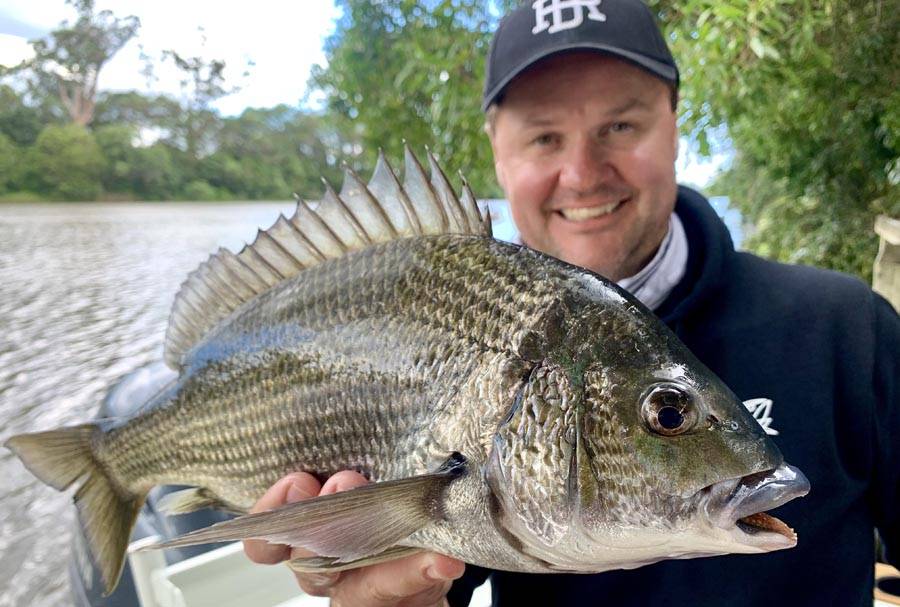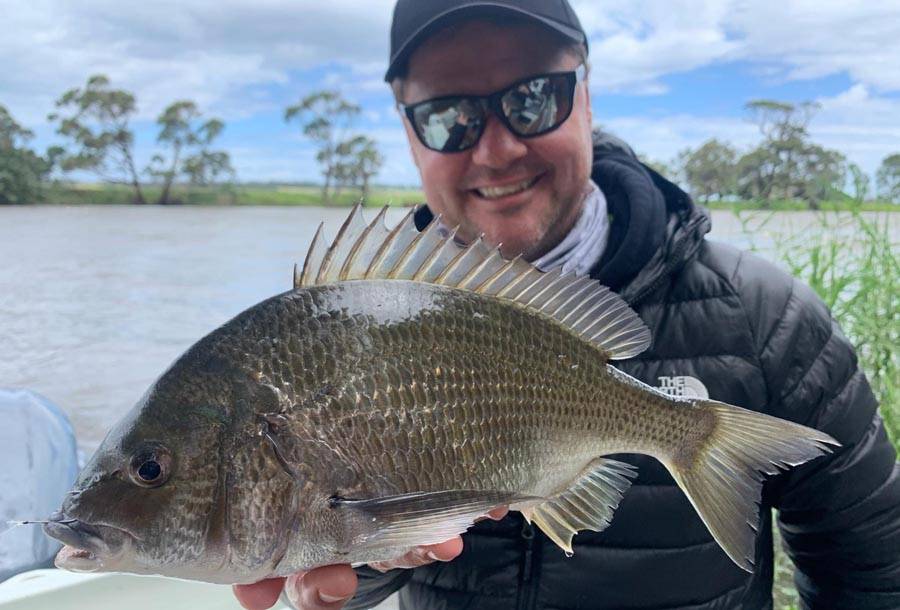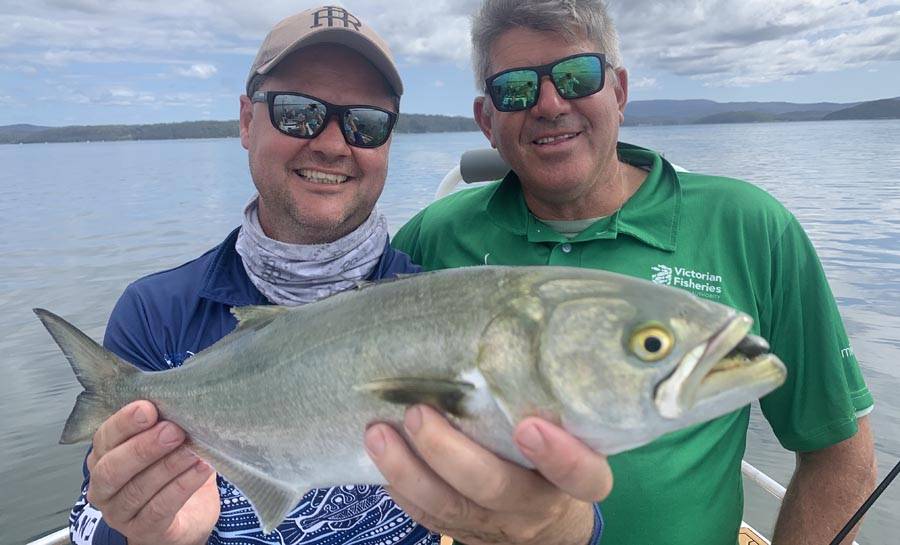 Paul and the IFISH team fished with Craig Ingram at Mallacoota as part of a dusky flathead brood stock and release program. They fished the lower lake around Goodwin Sands using Squidgy soft plastics, the fish were then taken to Narooma to a fisheries laboratory where they will be bred with the target to release 150,000 juvenile back into the Gippsland lakes in coming months. Also caught during the trip were some nice salmon, silver trevally, big chopper tailor all on Squidgy Bio Tough soft plastics. The following day Paul got a hot tip from his mate Frank Milito and headed to the Snowy River near Marlo. The target for the day was monster bream using freshly caught local prawns for bait Paul landed a dozen cracker bream and had a ball using a simple running ball sinker rig and Gamakatsu worm hook rig.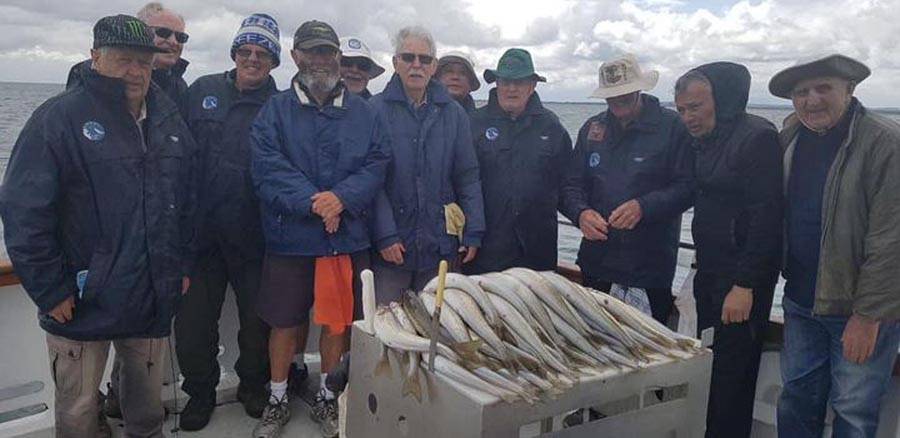 Steve Johnston from Ace Fishing Charters caught some fantastic whiting fishing Western Port this past week with his customers.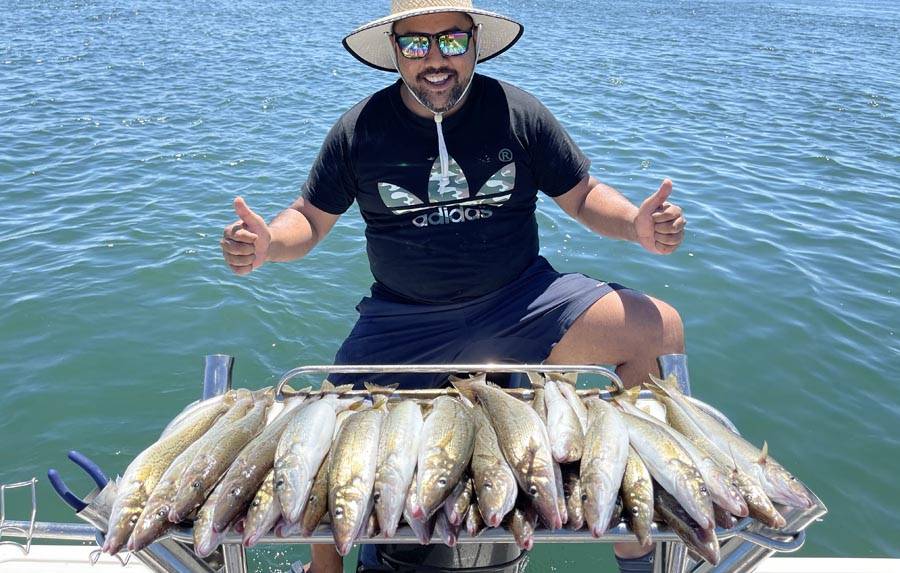 Peter and Zane fished Hastings and bagged out on whiting with all fish over 40cm, well done guys!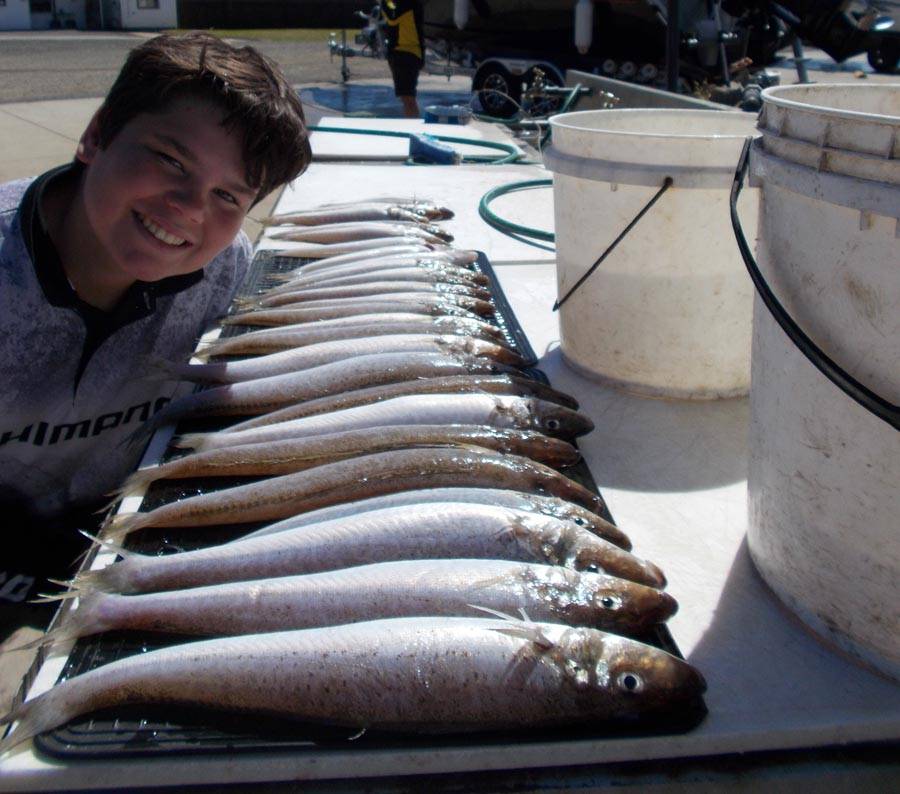 David Milne and his grandson Max fished Middle Spit and landed some nice whiting in shallow and deeper water using mussels and squid strips for bait.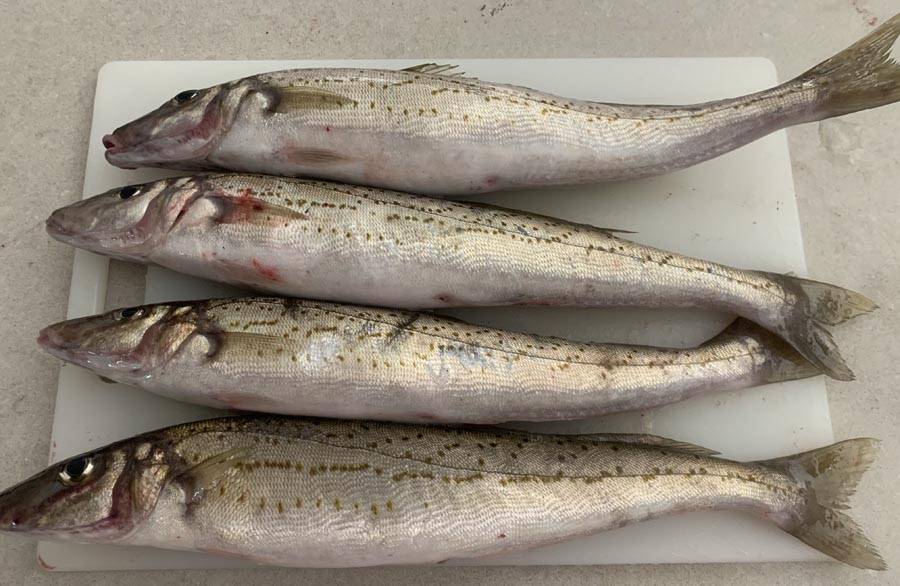 Don Wood caught some nice whiting fishing Middle Spit this week plus a lot of flathead.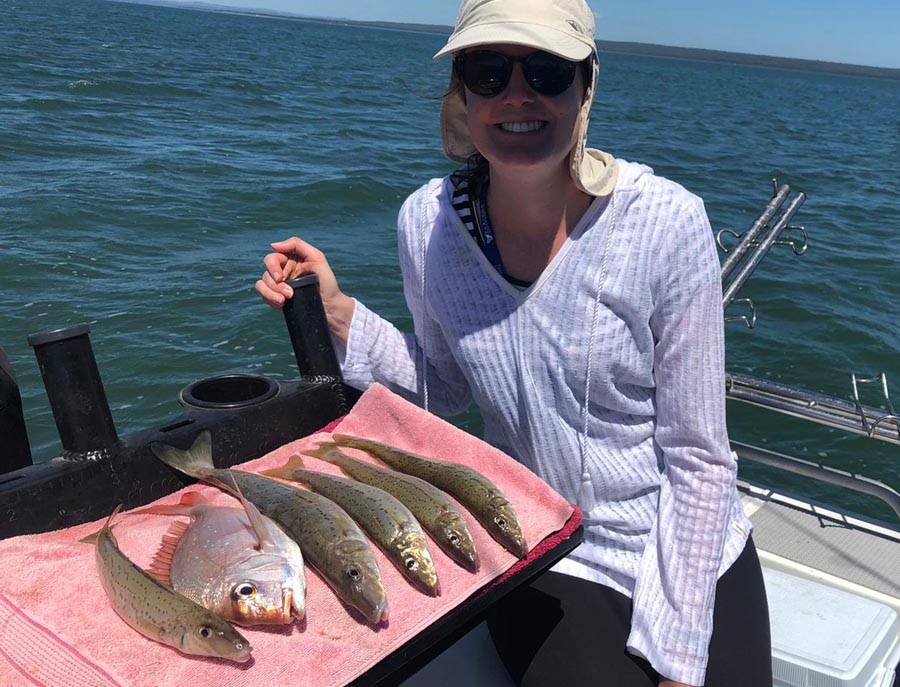 Lisa Ormand and her dad fished the Tooradin Channel last week and caught a nice feed of whiting and pinkie snapper.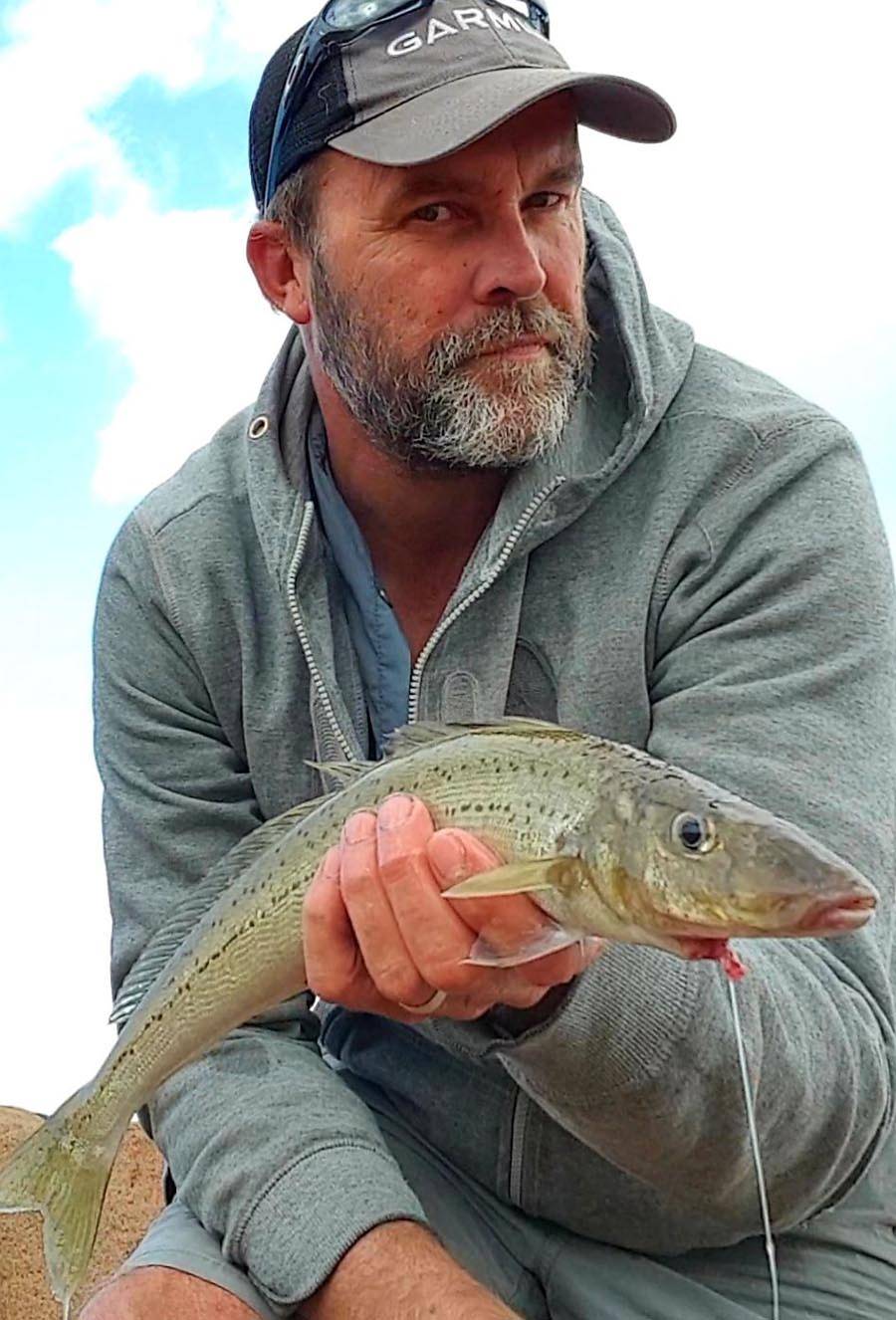 Andrew Ketelaar fished off the stones at Phillip Island and landed this thumper 56cm whiting using sliced pilchard and pipi for bait during the low tide change.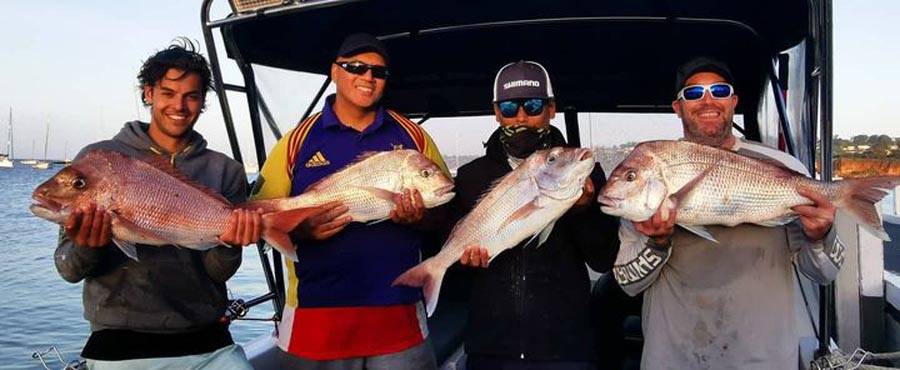 Chris Cassar from Cassar Fishing Charters found some nice snapper with his customers this past week fishing Port Phillip Bay.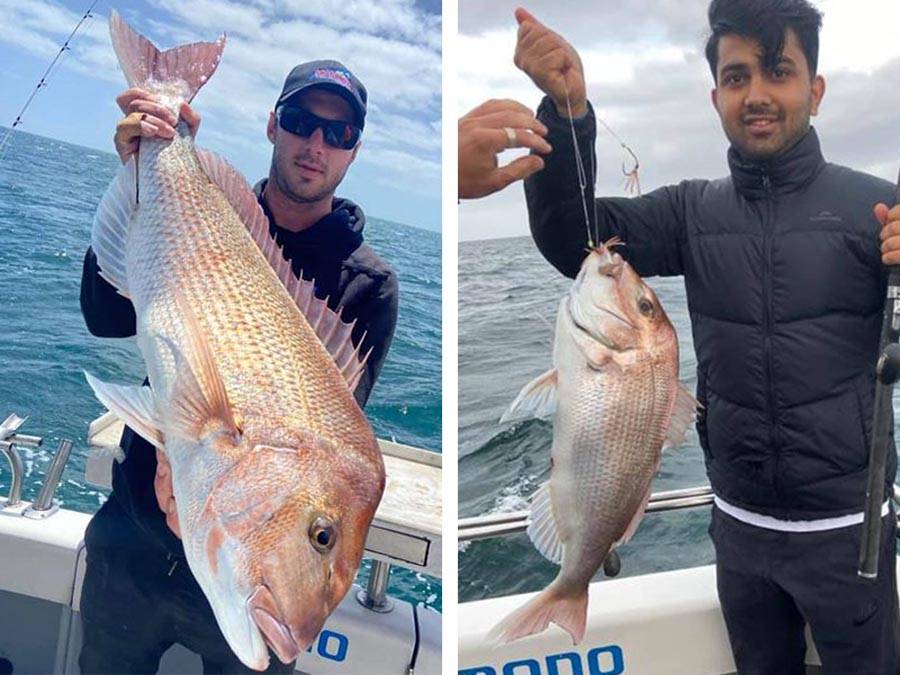 The Sharkmen Fishing Charters boys had a cracker week on the snapper with some solid fish caught by their customers.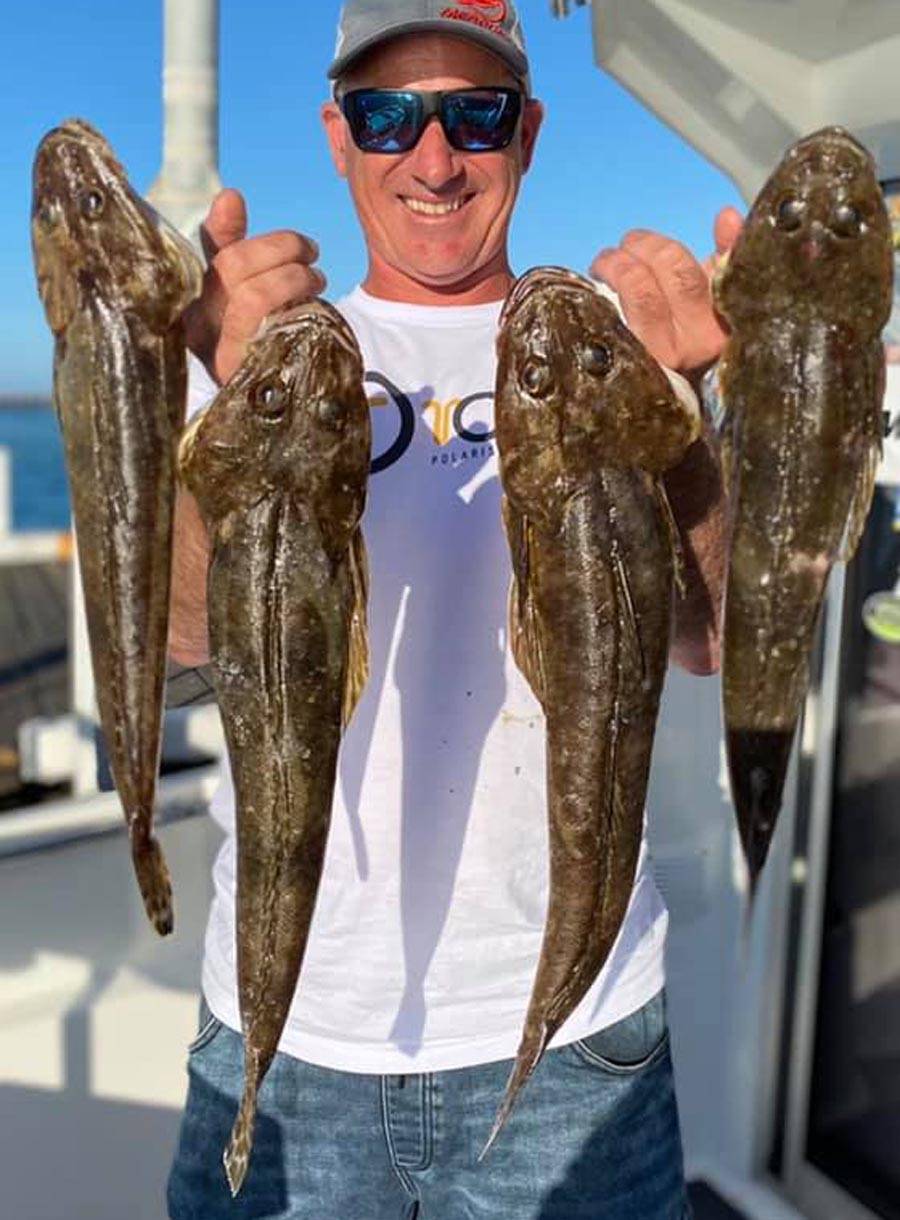 Matt Cini from Reel Time Fishing Charters headed out from Rye this week and managed to land some cracking flathead.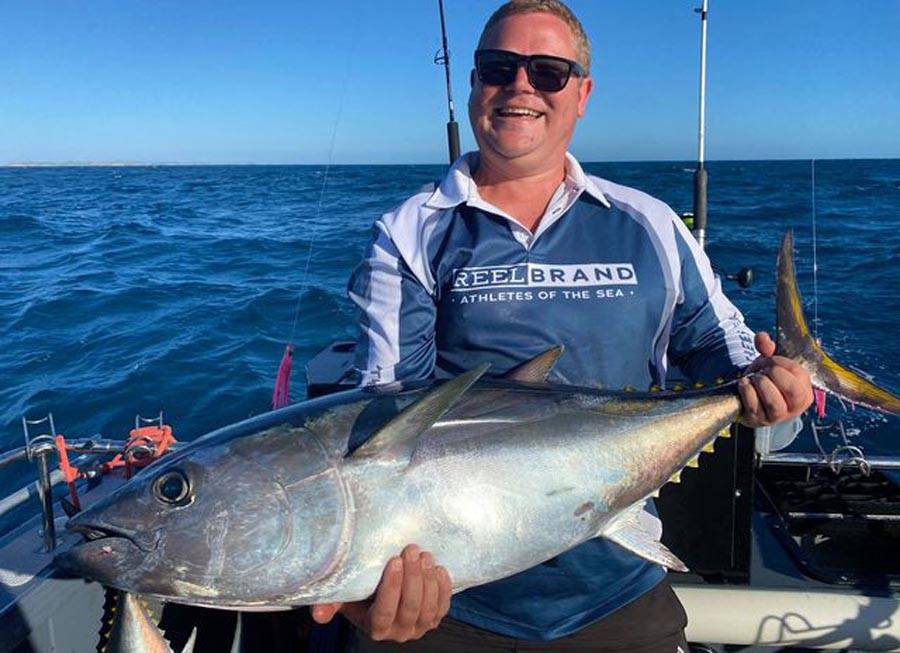 Bernard Abrams reports in with some nice bluefin tuna caught outside The Rip on Wednesday afternoon taking lures and stick baits. Well done mate.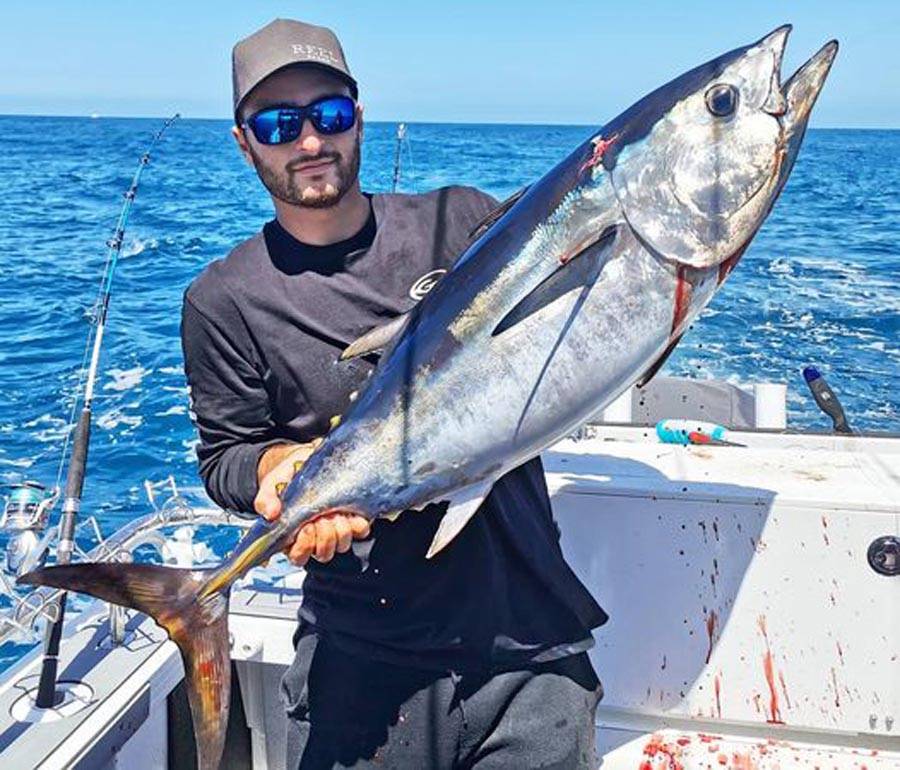 Chris Cassar from Cassar Fishing Charters fished offshore and got stuck into the tuna this week landing some beautiful fish with his customers.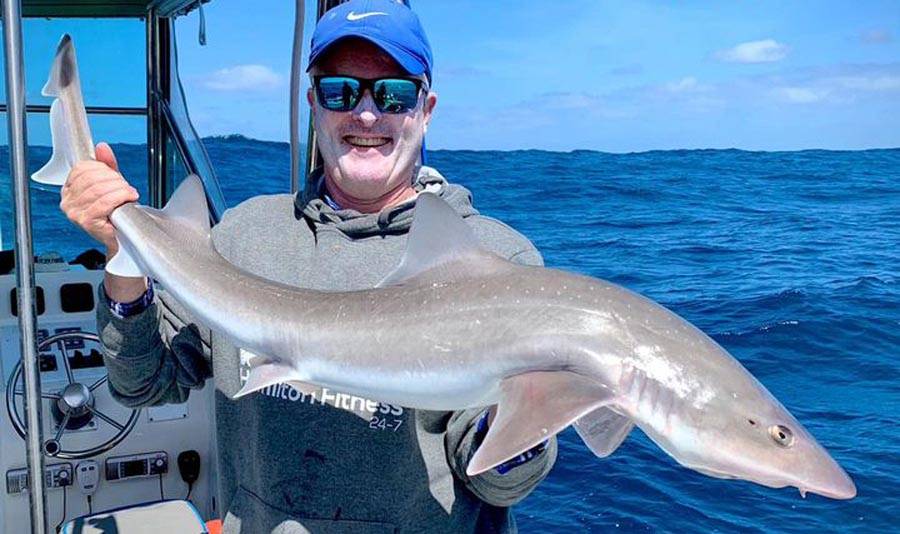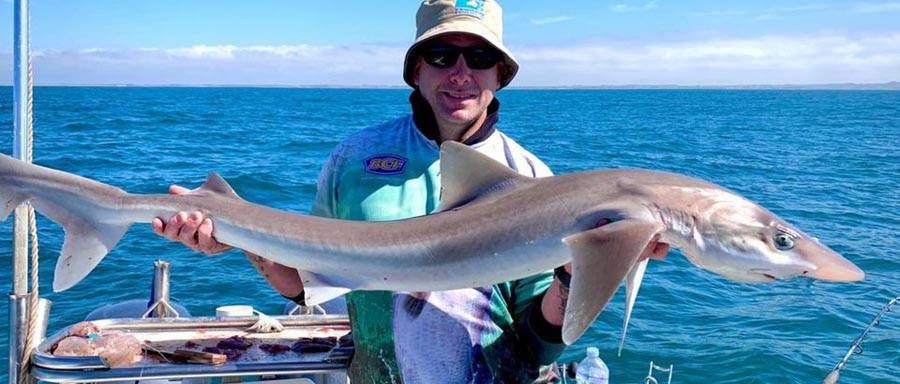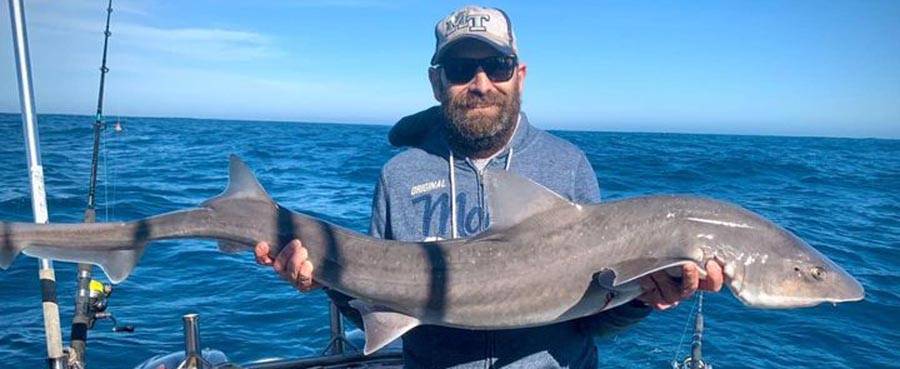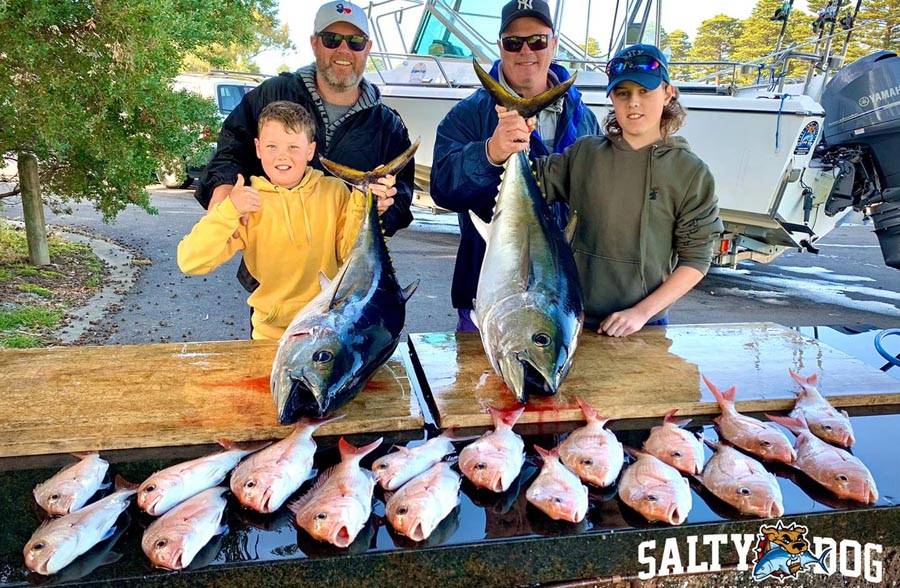 Dan Hoey from Salty Dog Fishing Charters has been having a ball on a variety of species with his customers on the West Coast with some cracking gummies and tuna the flavour of the month at the moment.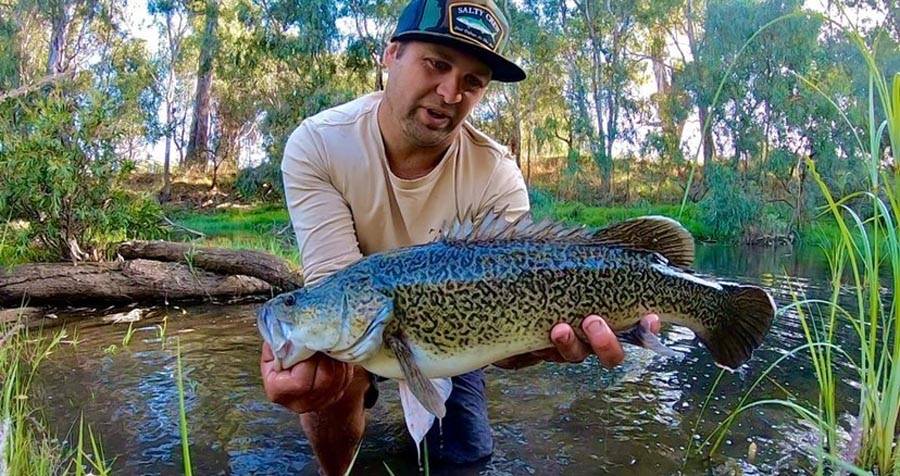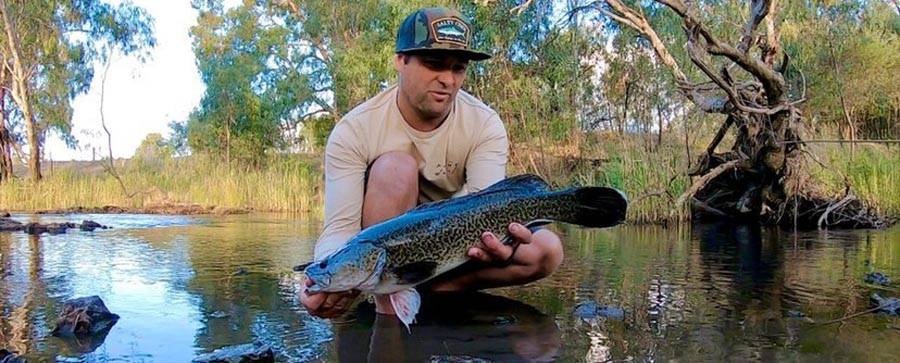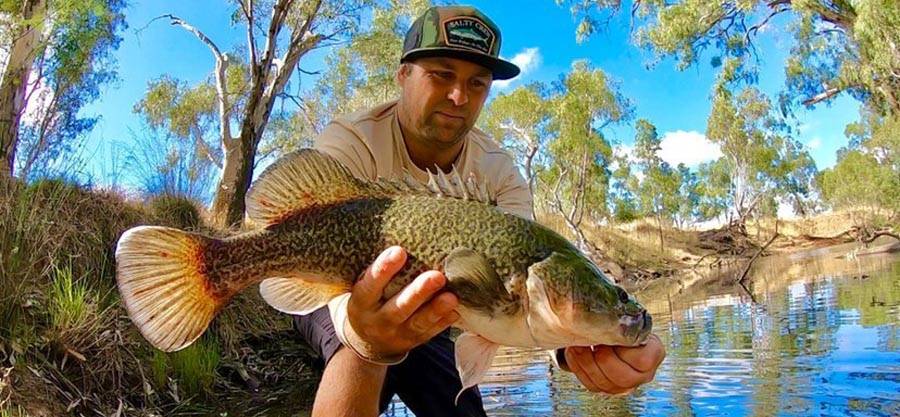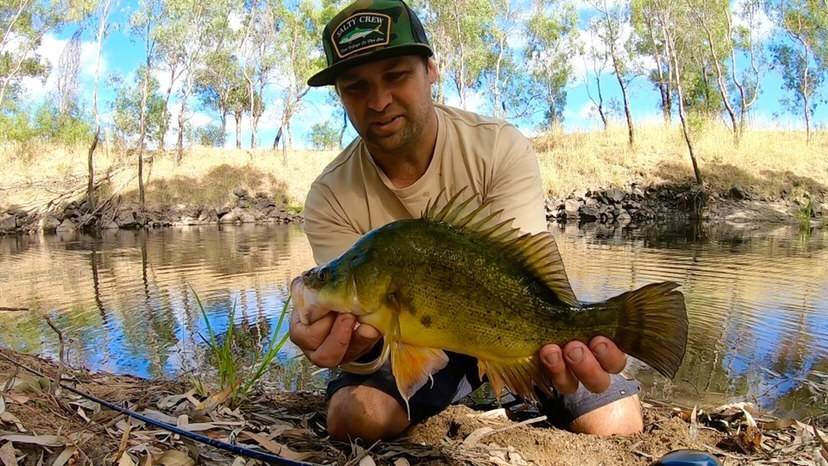 Mark Whitford hit the streams near Wangaratta and had an epic session catching 5 Murray cod off the top using Jackall Pompadour lures and 2 more on spinner baits as well as a yella.
IFISH WITH TACKLE WORLD ON TEN BOLD - SERIES 15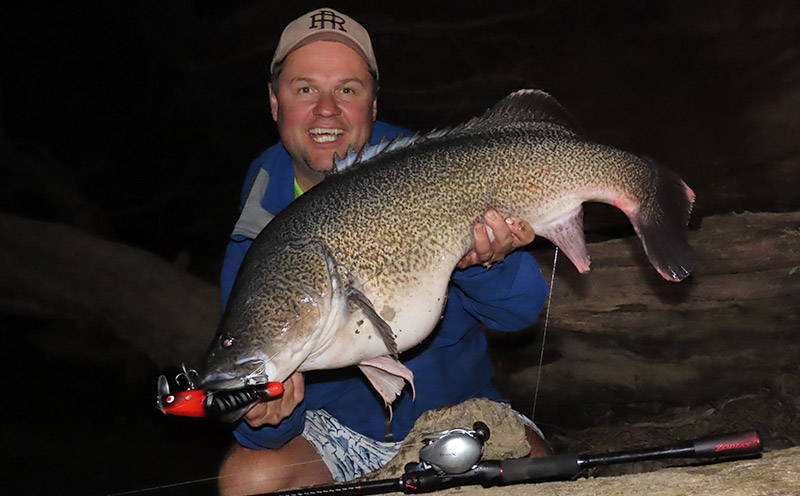 IFISH WITH TACKLE WORLD ON YOUTUBE
Catch past episodes of IFISH TV on Youtube so you can get your fishing fix any time, any where.
TALKING FISHING - C31 - TUESDAYS at 8.30pm
Catch "Talking Fishing" on Melbourne's C31 TV (CH44) at 8.30pm each Tuesday night. Staff members David Kramer and Adam Ring together with Steve "Trelly" Threlfull host Australia's only "Live to Air" fishing television program at this prime time-slot. Put Tuesday night's at 8.30 away in your weekly diary of TV shows to watch!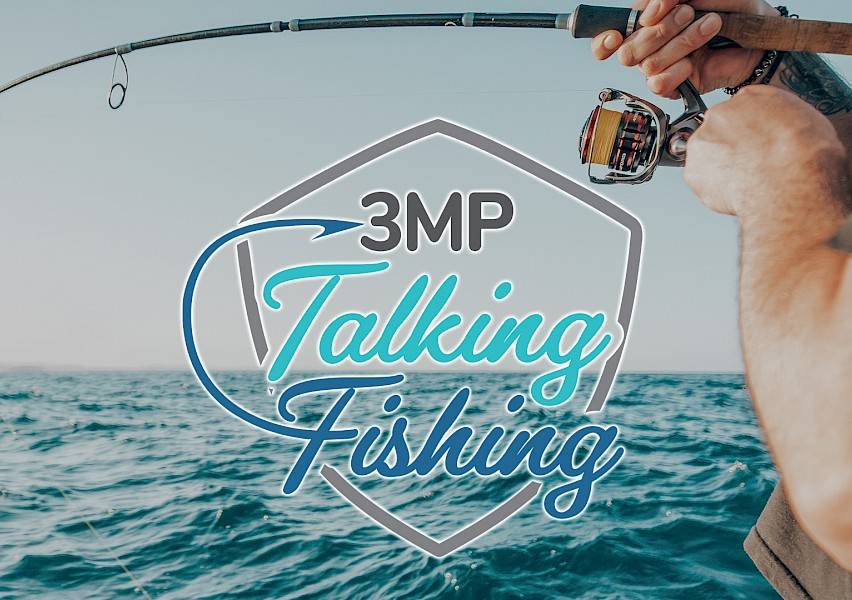 Catch a new episode of Talking Fishing on 3MP every Friday presented by staff members David Kramer and Adam Ring. The boys chat with charters operators and prominent anglers to find out what's biting and where plus each week there's a special guest talking serious fishing. Add in a fresh fish market update and all the Fisheries news. It's a weekly program not to be missed. Download the podcast here:
MThe tool used to measure your feet at the shoe store is called a "Brannock Device."

Good Luck with your fishing and stay safe on the water,

The TEAM at Tackle World Cranbourne & Mornington