Simon Rinaldi from Pro Red Fishing Charters and his son Jarvis fished Western Port this week and found some nice whiting.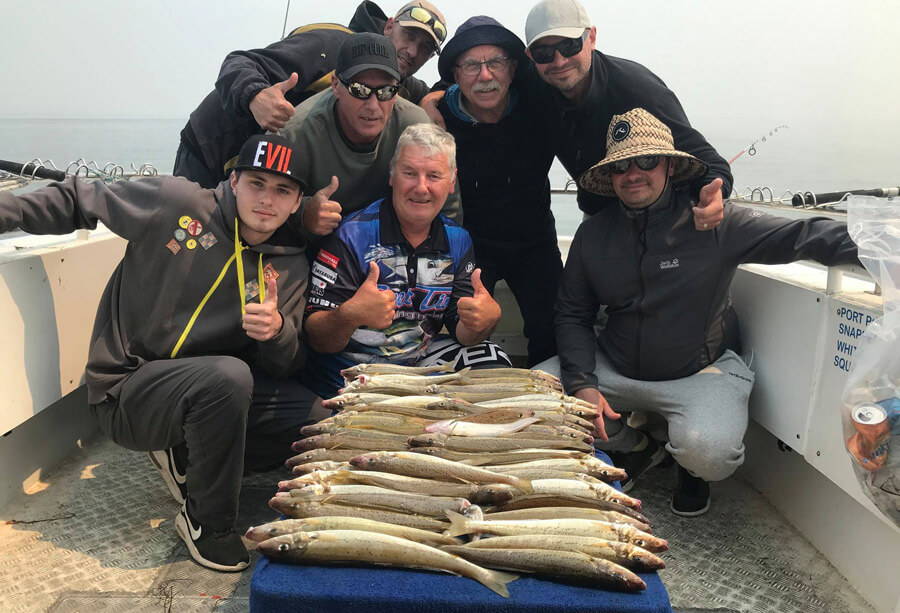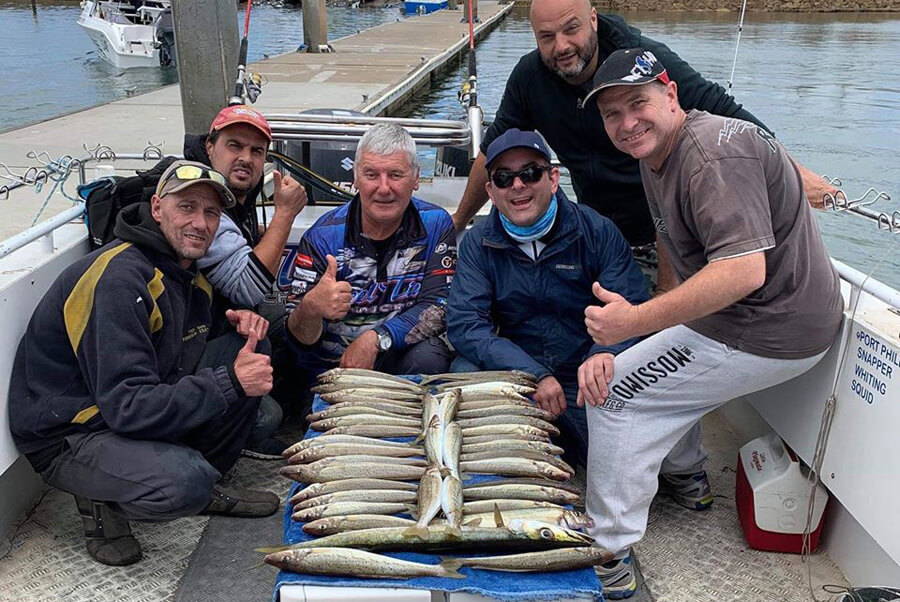 Kelvo from Reel Time Fishing Charters has been on the whiting in Western Port with his customers this past week with some good numbers caught.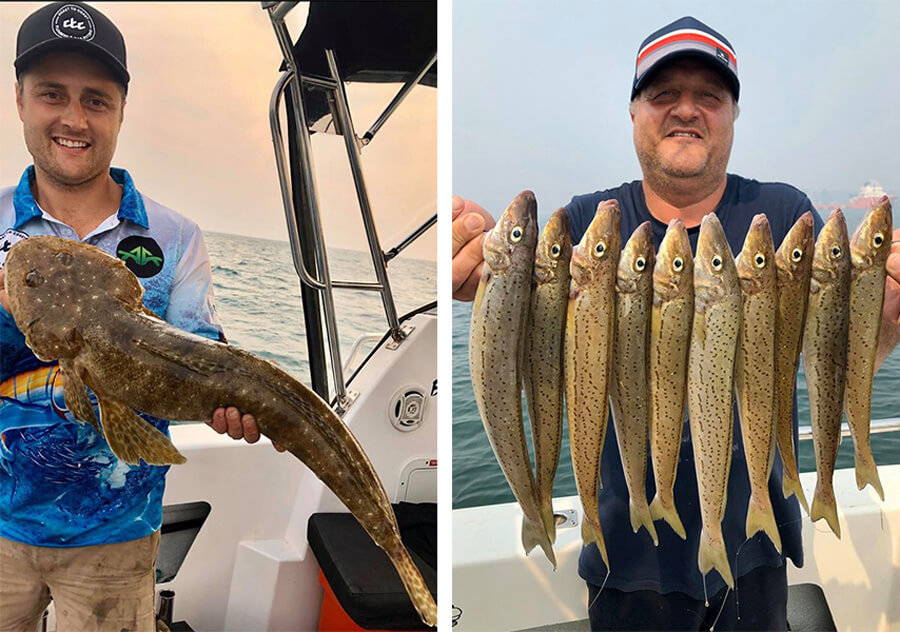 Shaun Furtiere from Think Big Fishing Charters had a couple of great sessions this past week with customer Ben on a birthday trip landing a cracking yank flathead of 74cm and his trip with Vinnie Norman Field & the 2 Pete's catching a good bag of whiting.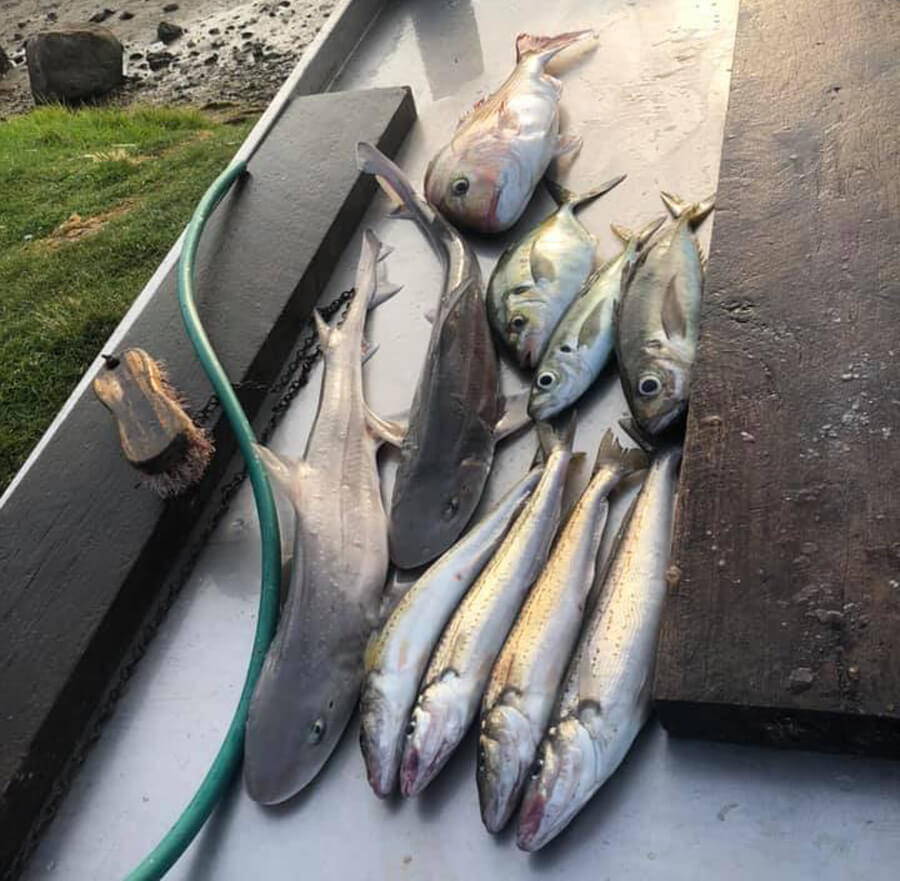 Dean Stacey fished out from Stony Point last week and managed a nice mixed bag.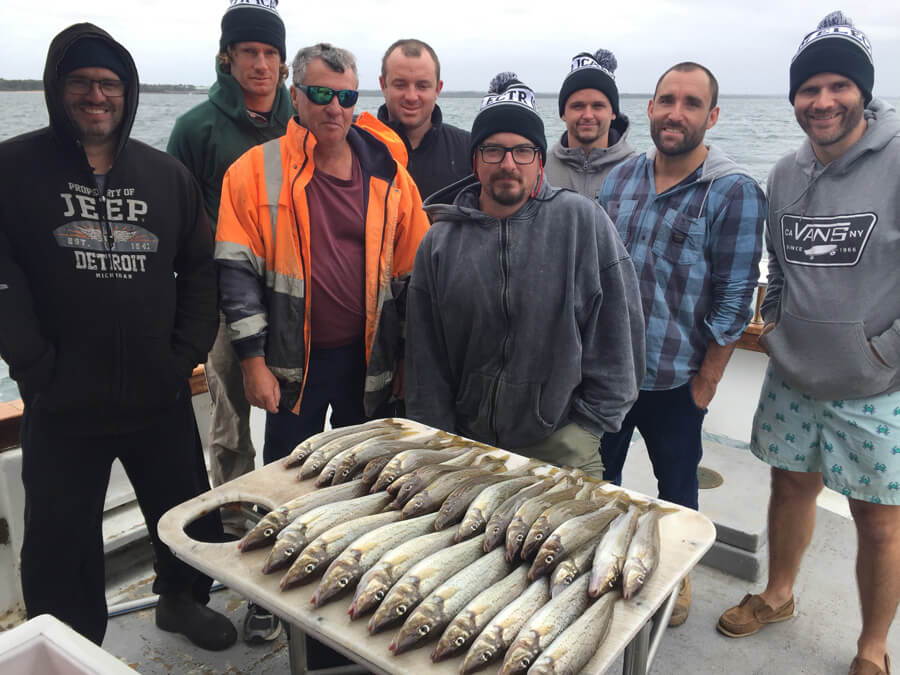 Chris and his mates fished on board with Steve Johnston from Ace Fishing Charters out from Hastings and managed a fantastic bag of whiting on Saturday morning.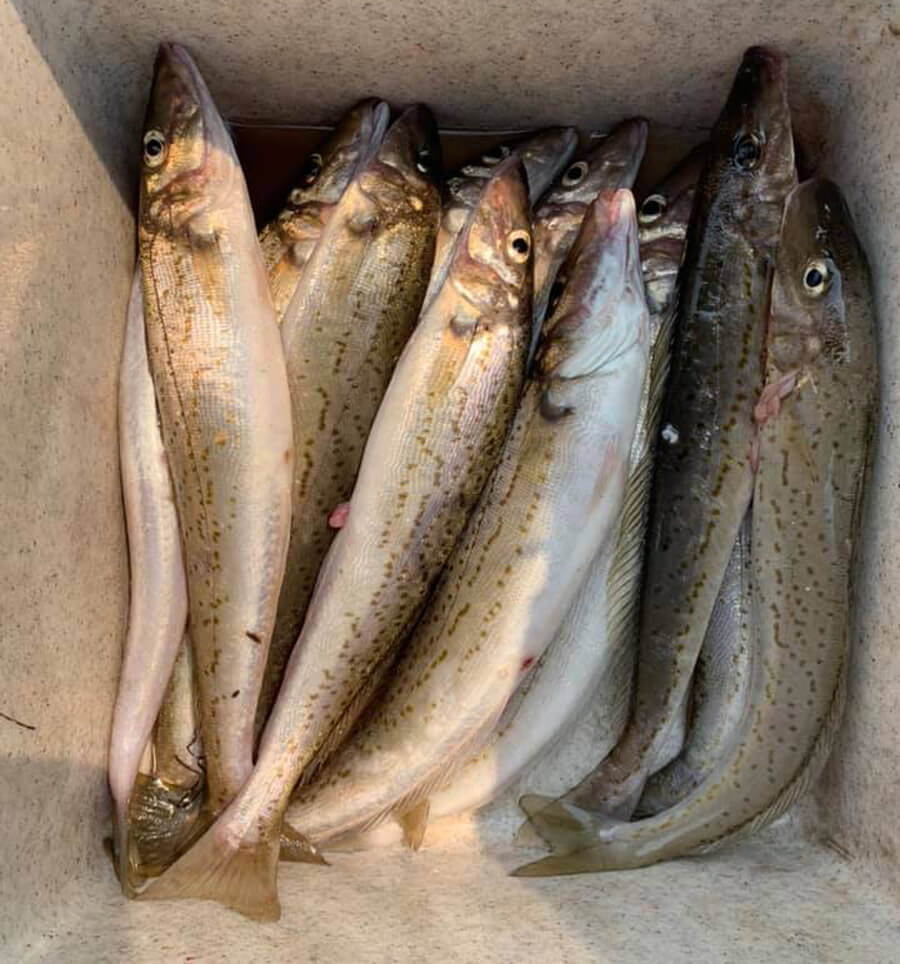 Don Wood fished out from Hastings in 15 meters of water and caught some nice whiting using pipis and squid for bait.

Bill Adamopoulos fished the run out tide out from Hastings in 8 metres of water and caught some nice whiting using pipis and cuttlefish for bait.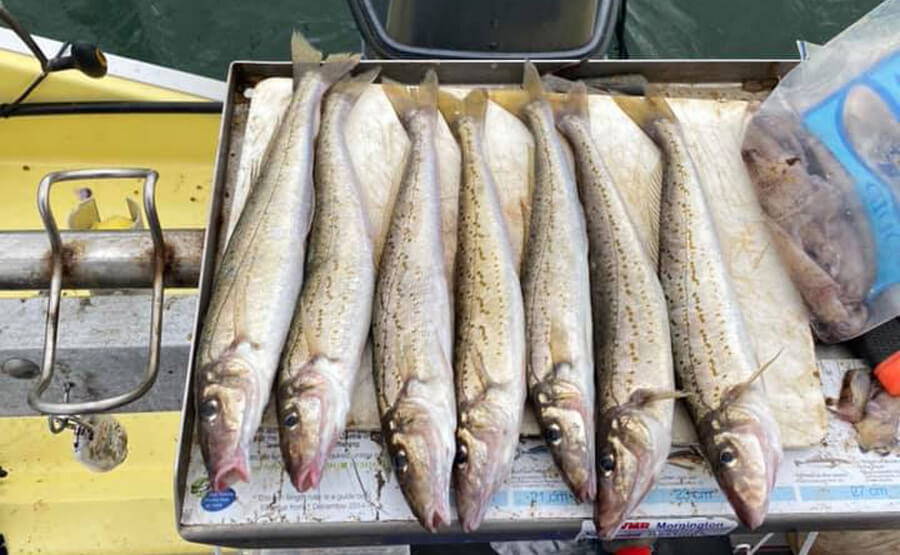 Scott Torpy fished Middle Spit an hour before low tide and managed to land a few nice whiting using pipis and squid for bait.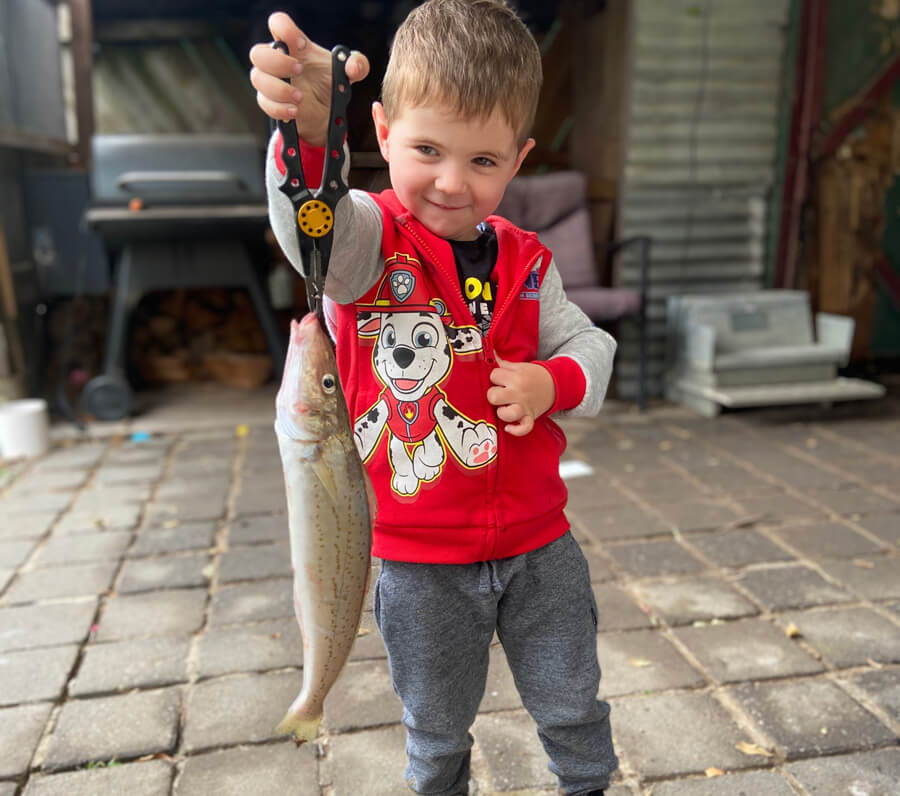 Young Billy Joe caught this thumper whiting from Warneet that measured 44cm.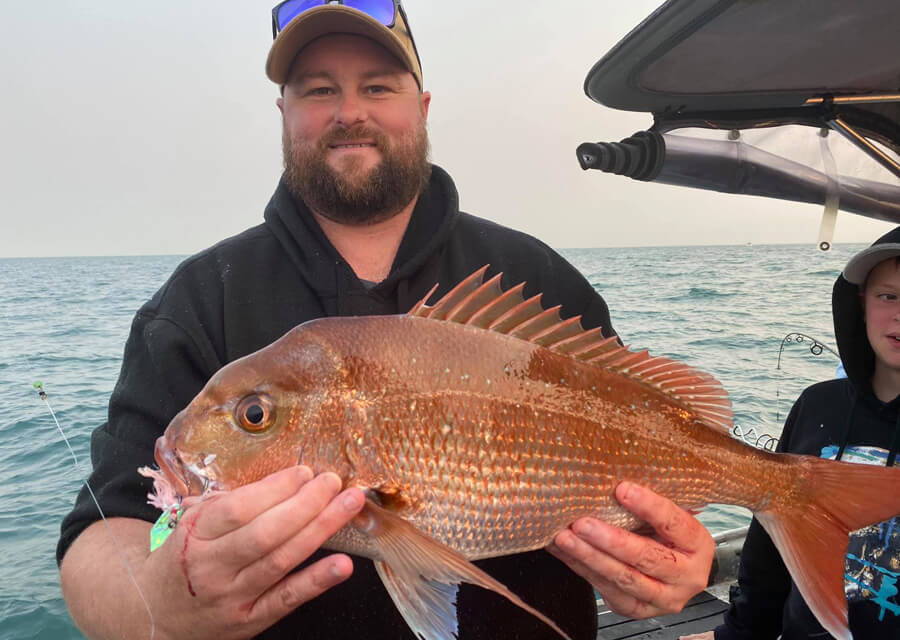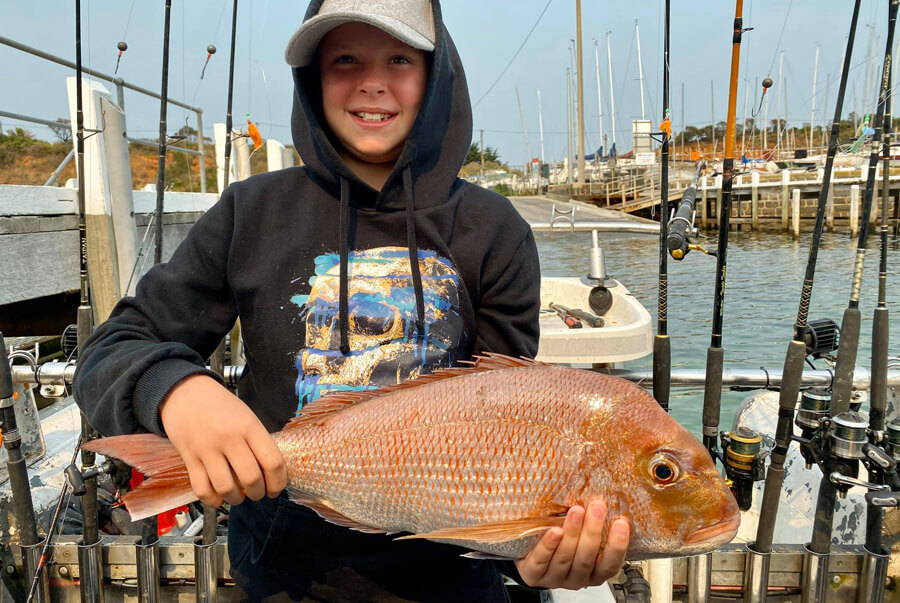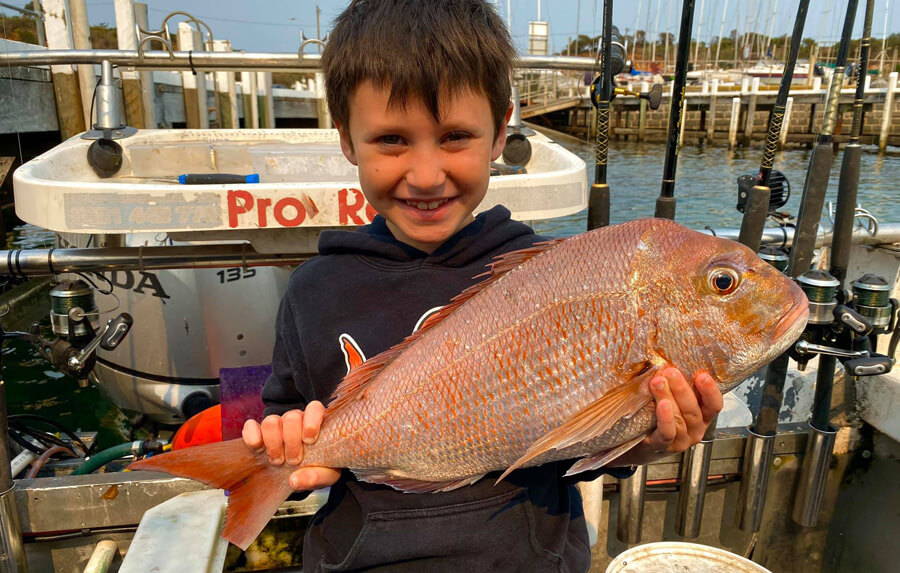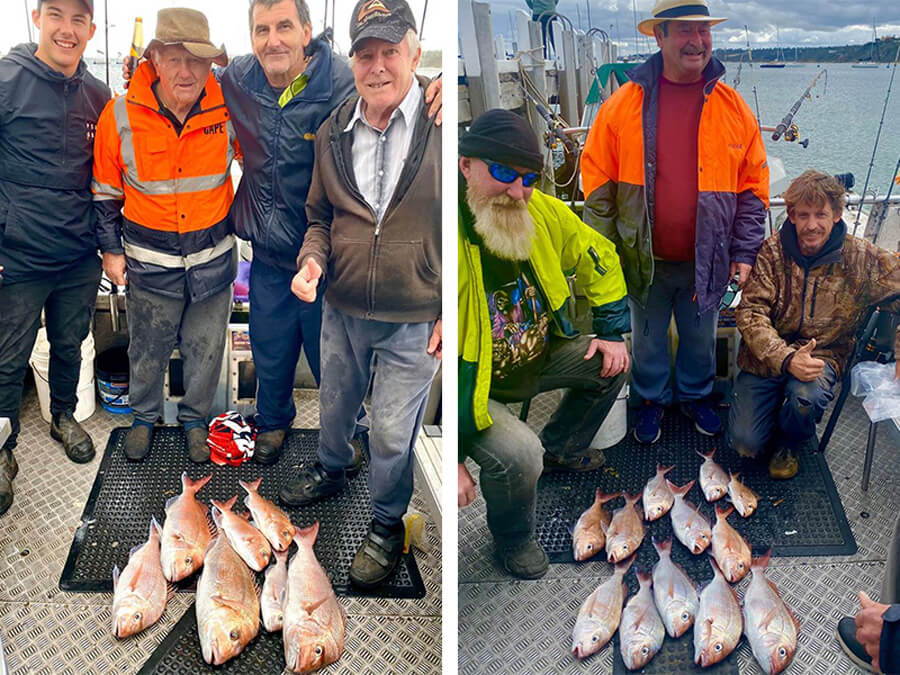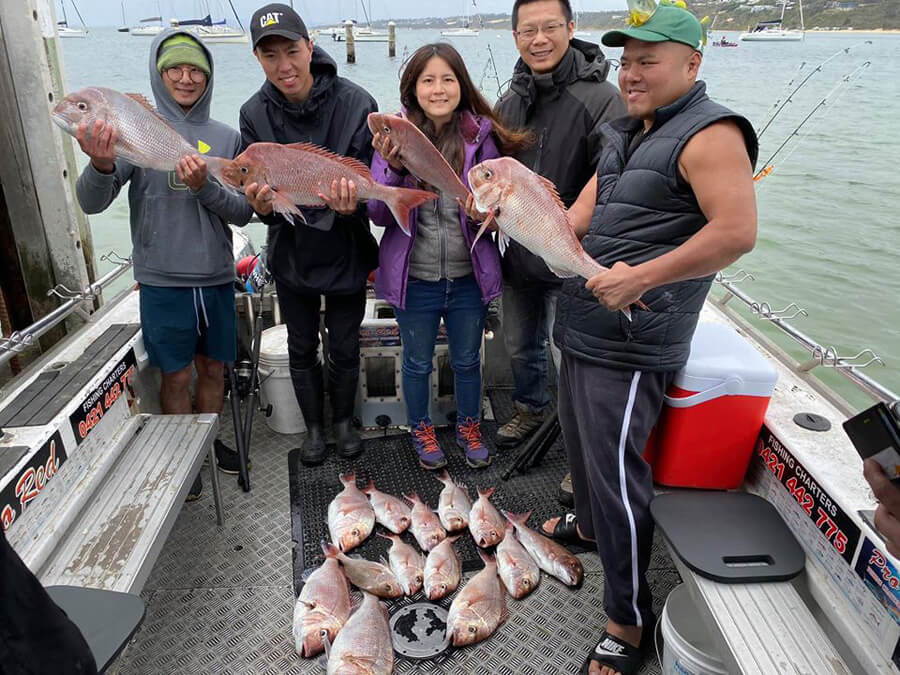 Jayson Turner from Pro Red Fishing Charters has found some good snapper in Port Phillip Bay with his customers over the past week.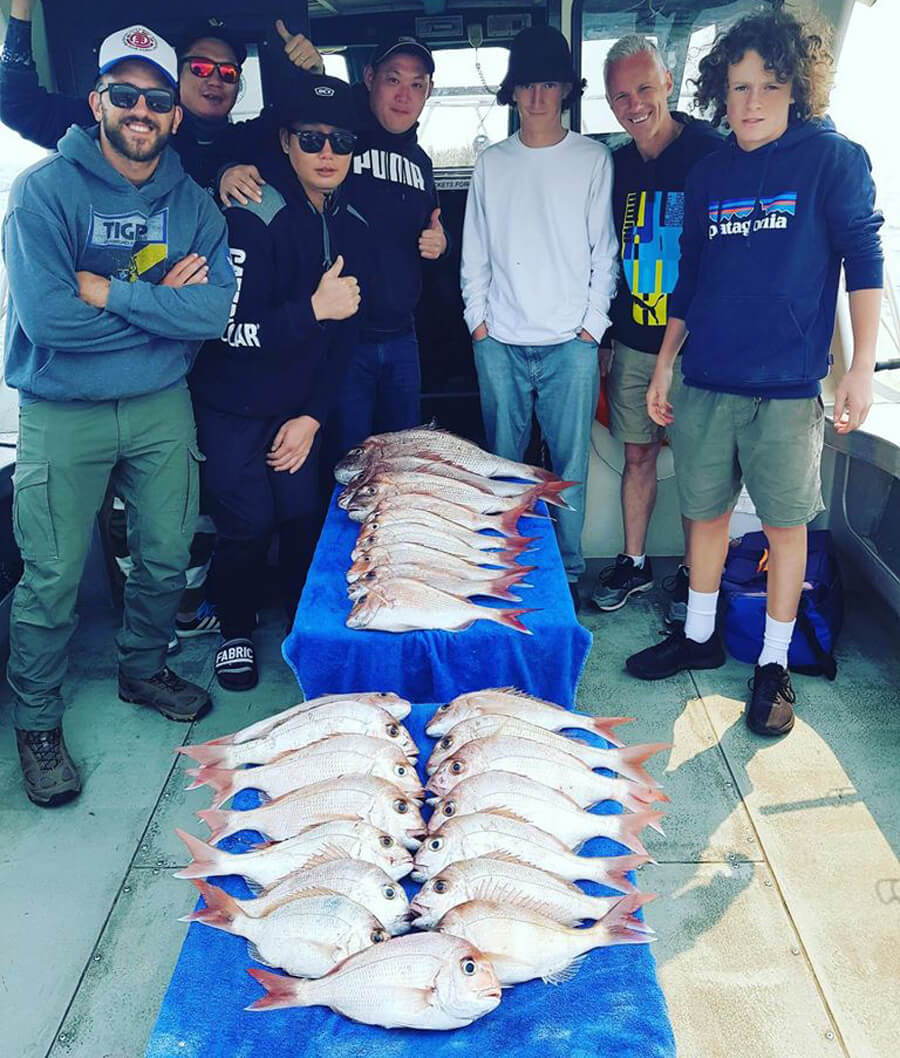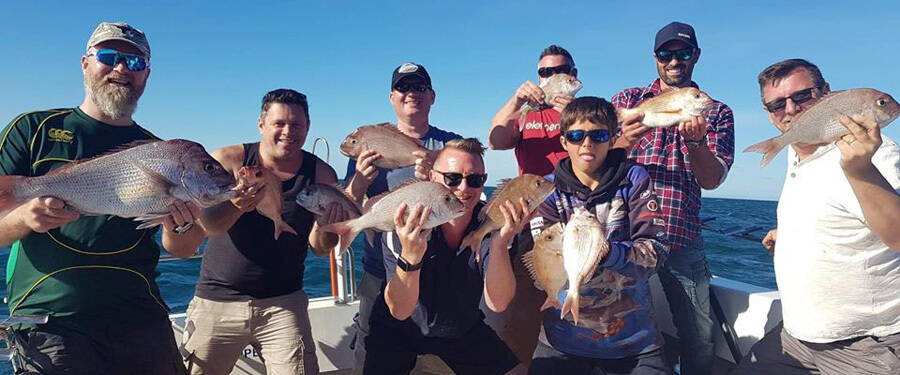 The Reel Time Fishing Charters crews have had some great charters this past week finding some nice snapper for their customers.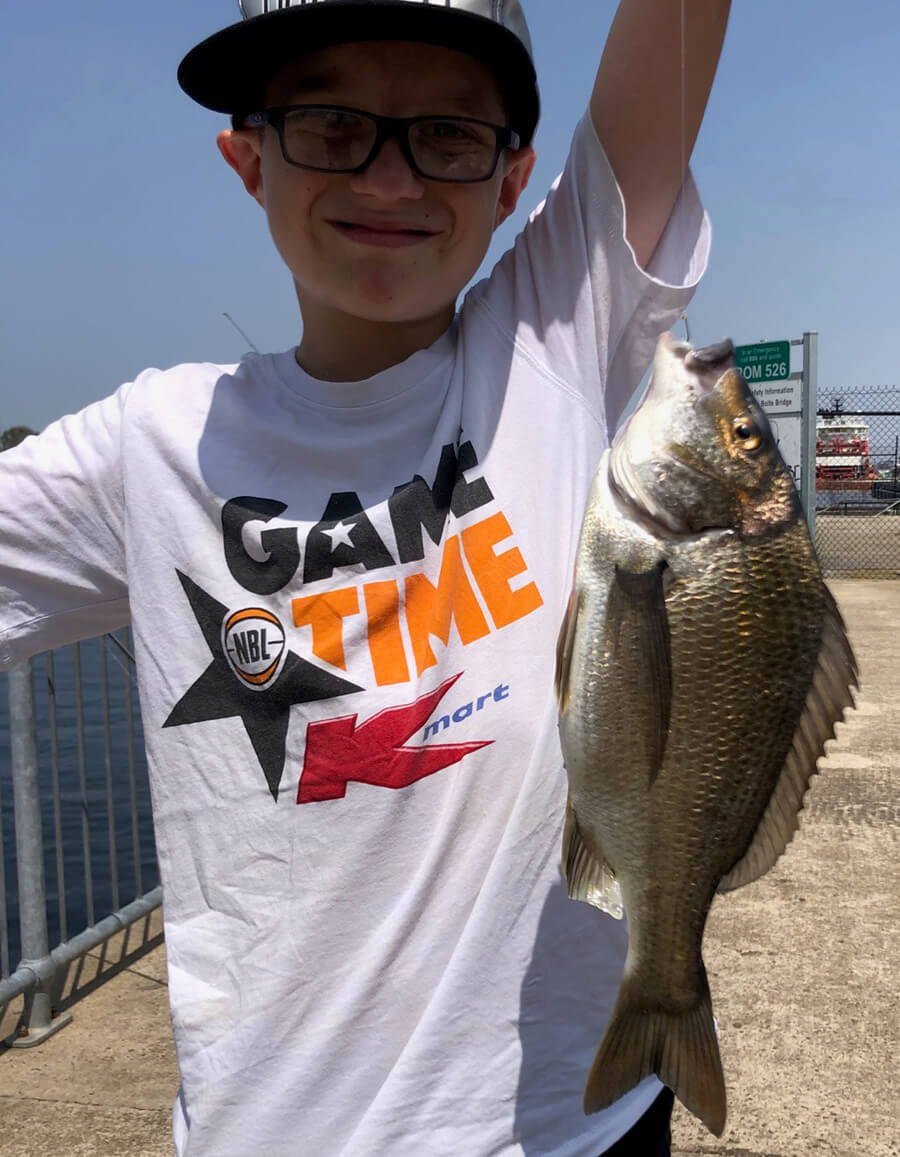 Benny caught this fantastic 39cm bream fishing Docklands last week.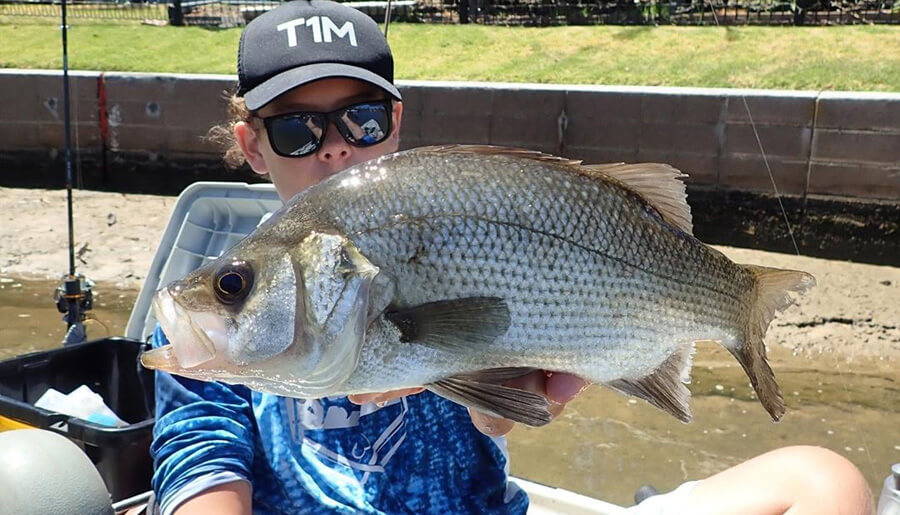 Marlon Blackford has been having a ball in the Patterson Lakes system on his kayak recently with the highlight this cracker EP.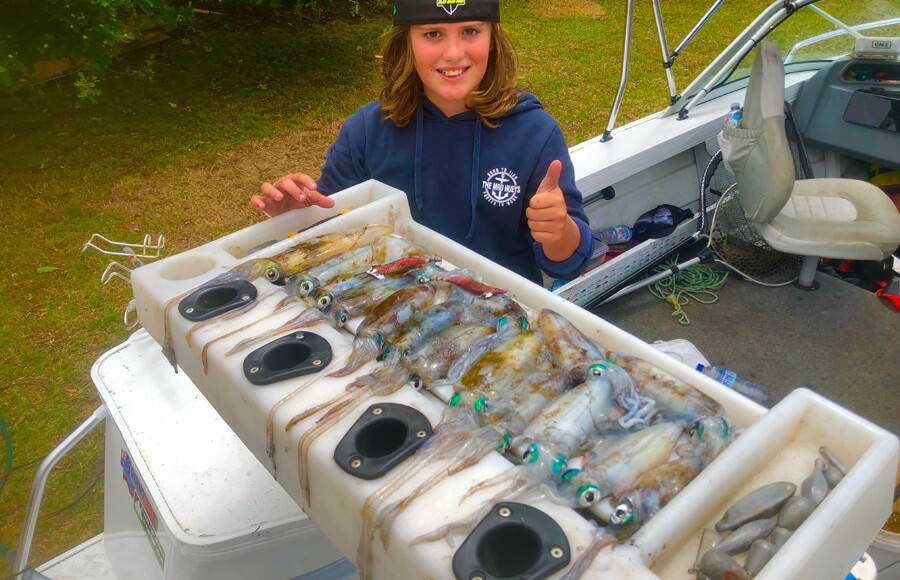 Kade Thornhill and his dad fished near Oliver's Hill and smashed the squid using red and pink squid jigs on Sunday.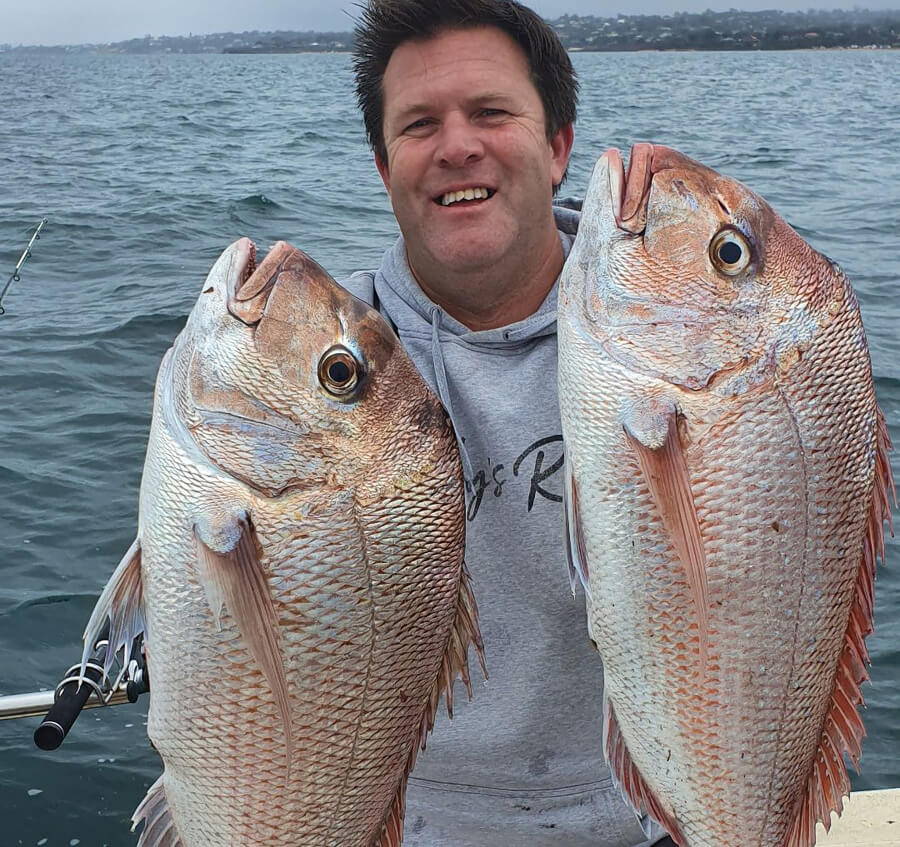 Brett Reed found some nice snapper out from Mt Eliza in 19 metres of water using silver whiting for bait last week.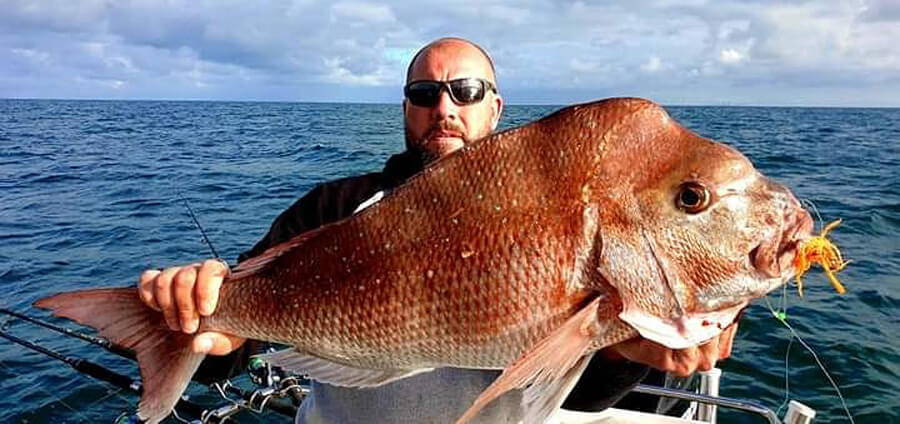 Brett Cook caught this fantastic snapper in 17 metres of water out from Mornington on the Reedy's Rigs 8/0 Scallop using fresh squid head for bait.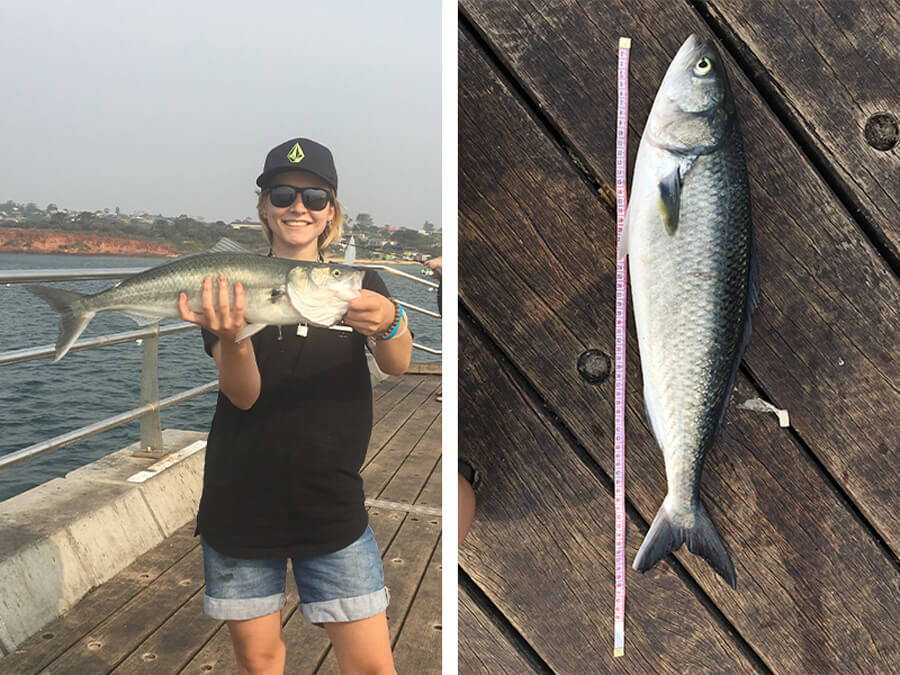 Porsha Johnson caught this cracking 61cm salmon fishing Mornington Pier on light whiting gear. Great catch Porsha, thanks for reporting in.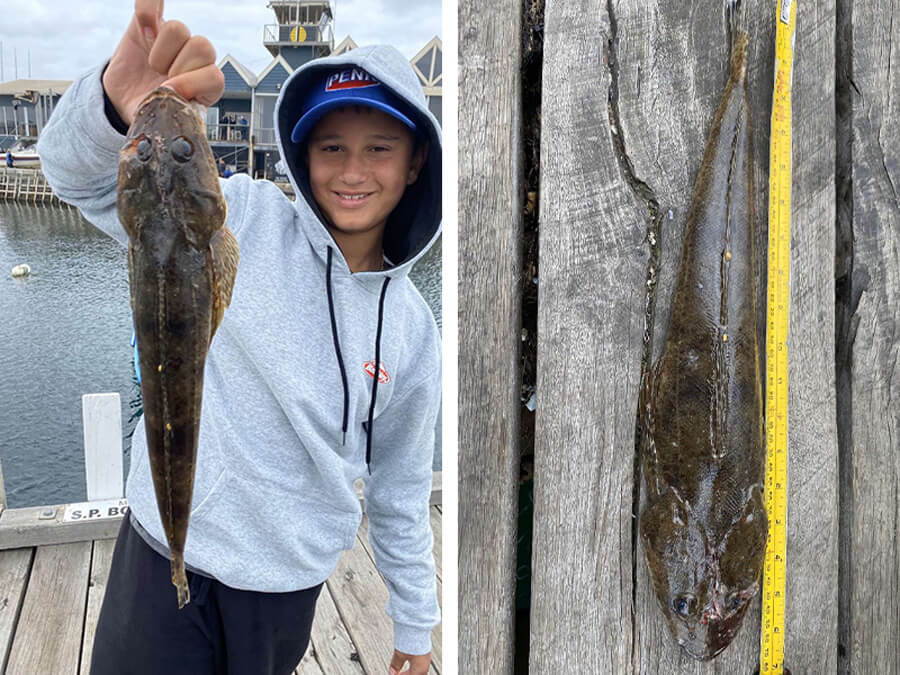 Nic Novello reports in with a nice 47cm flatty caught using pipi for bait on the drop.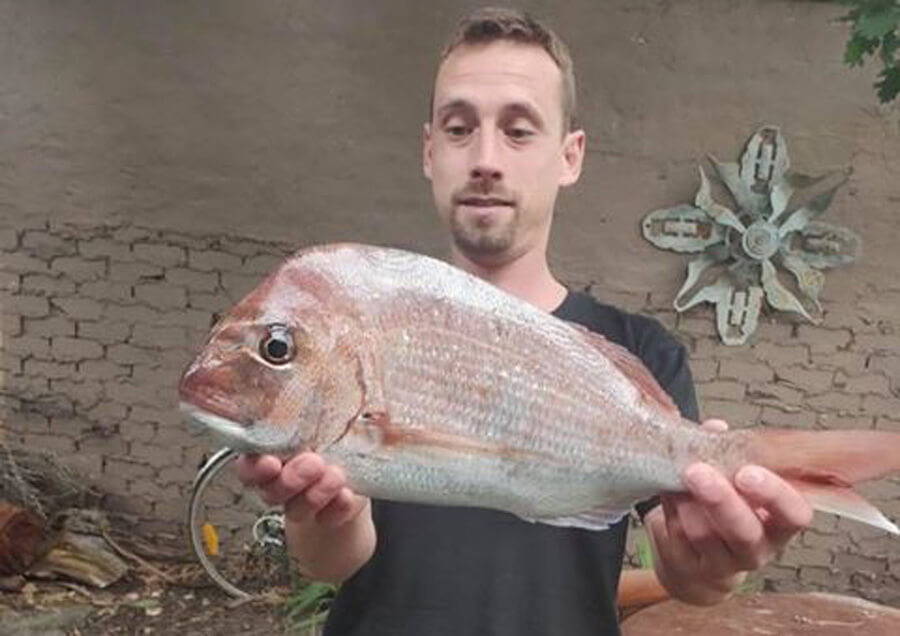 James Morris landed this nice snapper fishing from the rocks at Mt Martha on Friday during the strong SW winds.
Bernard Abrams fished in 8 metres of water out from Dromana last week and landed some nice squid and a cuttlefish using black and red Clicks jigs.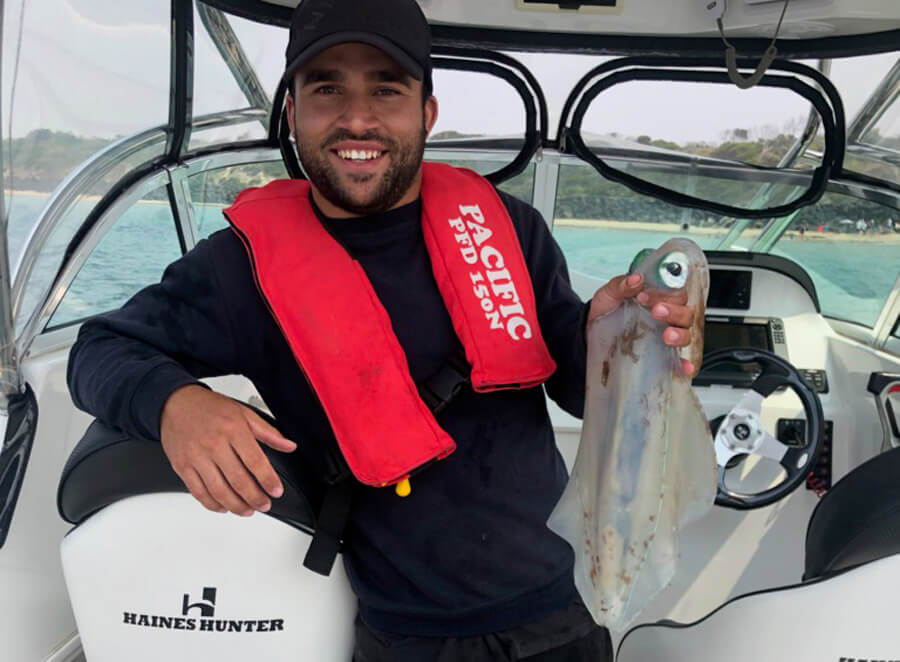 Michael Maurici with a solid squid caught from Queenscliff in 3.5 metres of water.
Dave Cobra with some nice whiting caught in 6 metres of water at St Leonards on Tuesday morning.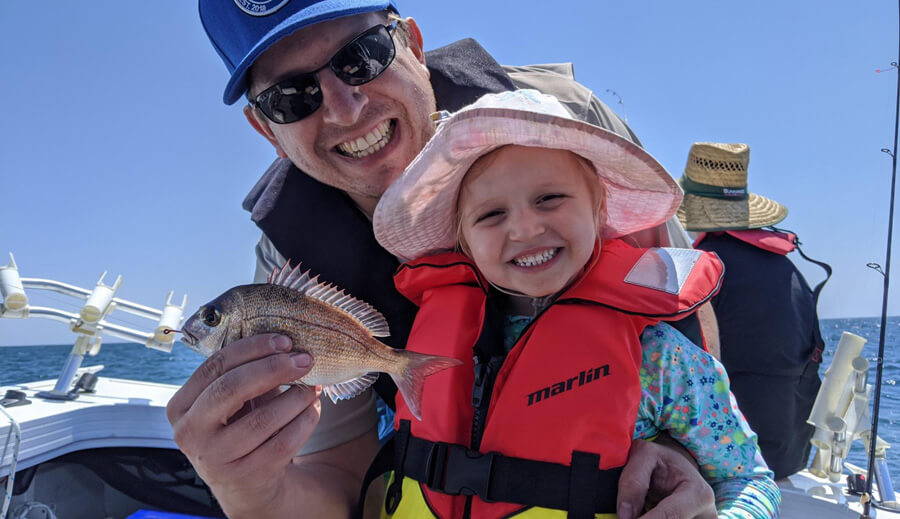 Wilko reports in after a fun day on the water with his 5 year old daughter Evie having a ball catching pinky snapper at Indented Head.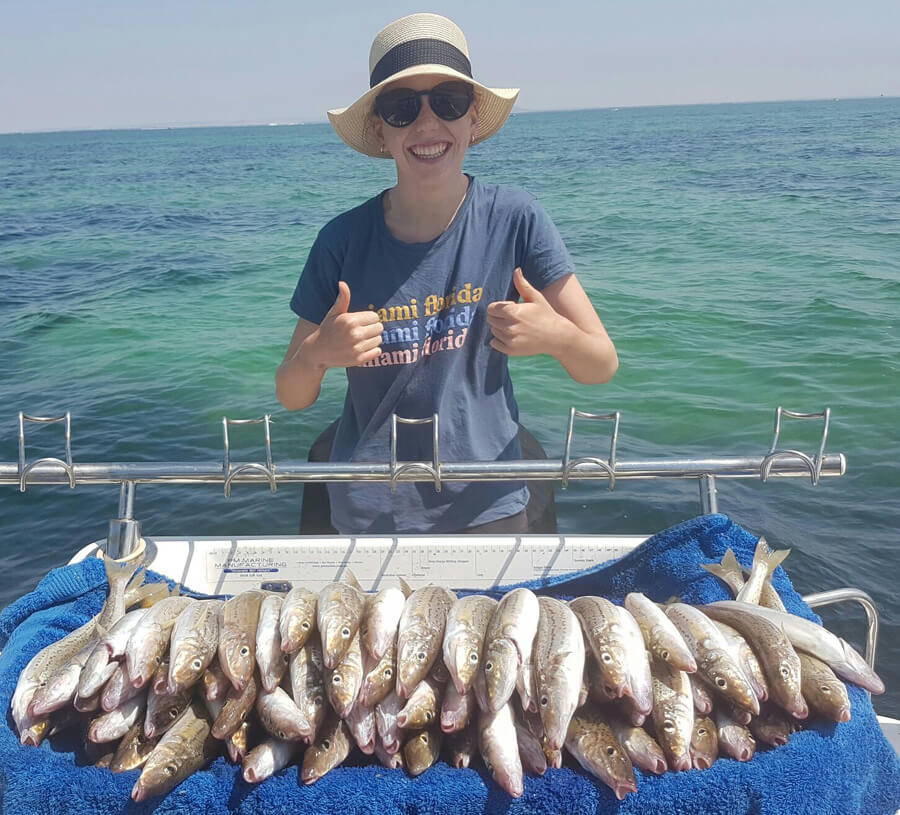 Laura, Amelia, Jane and Gary fished Portarlington last week and smashed the whiting in 6 metres of water using mussels for bait.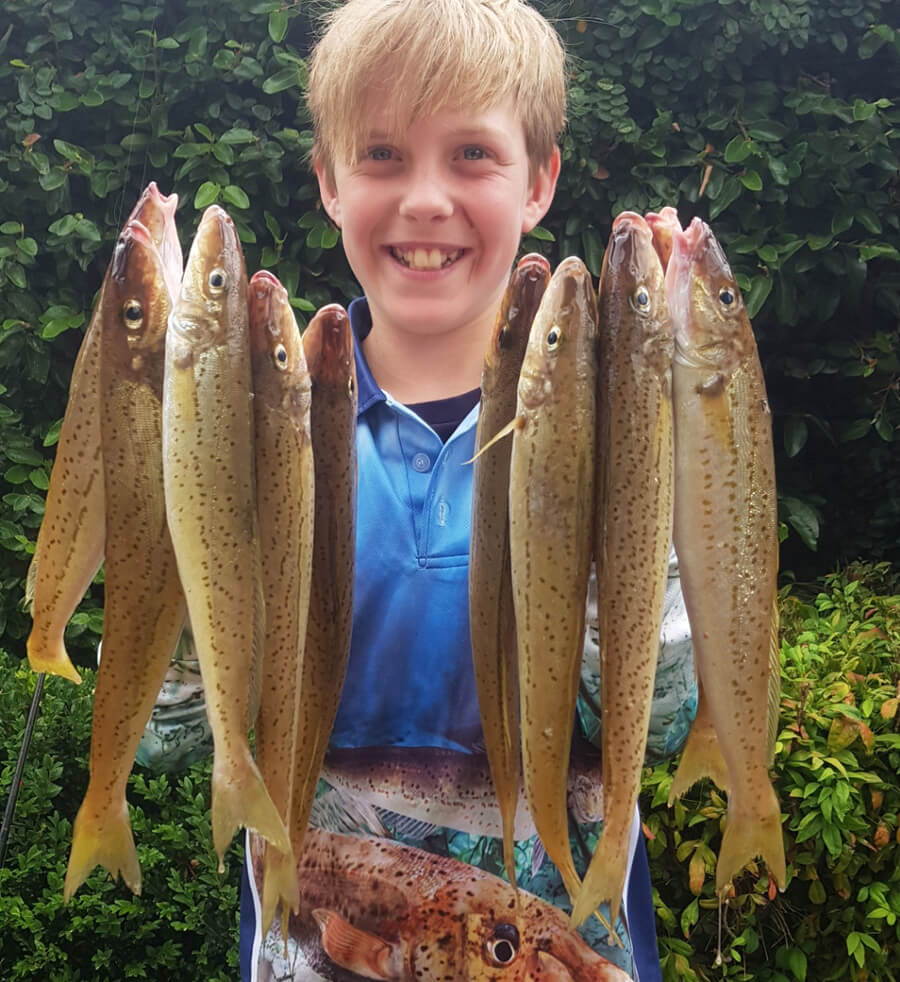 Matthew Barnett used fresh squid to bag out on some fantastic whiting on Sunday while fishing out from Werribee.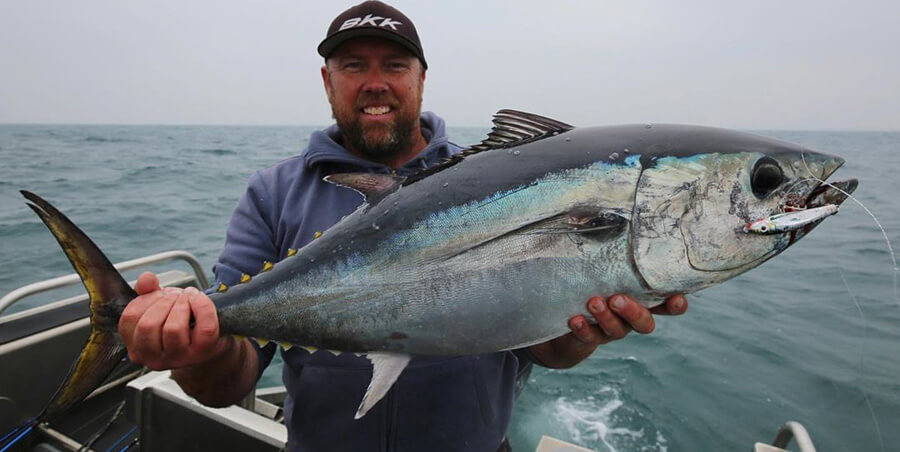 Mitch Chapman, Colby Lesko and Scott Gray found a good patch of tuna out from Portland on Wednesday and smashed them using stickbaits.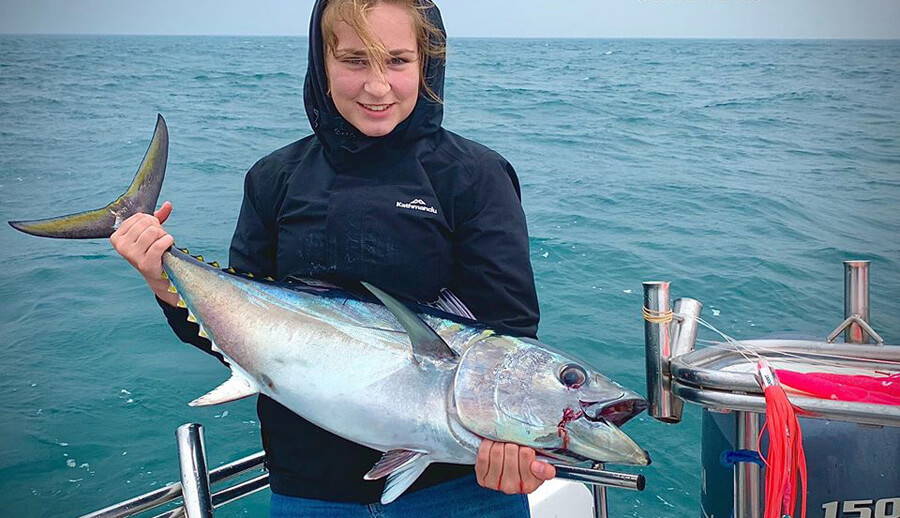 Dan Hoey from Salty Dog Fishing Charters found some tuna this past week fishing out from Port Fairy with Ashby catching this nice fish.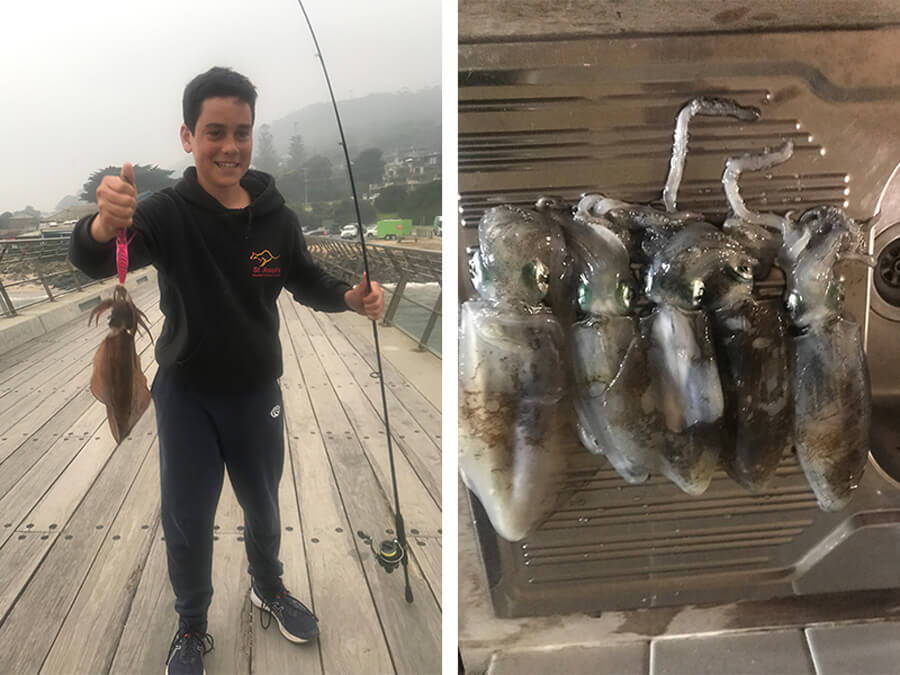 Paddy Curren caught some fantastic squid fishing Lorne Pier this past week.
Kelvan Trimble caught this beautiful 43cm yellow belly fishing at Ferntree Gully Quarry.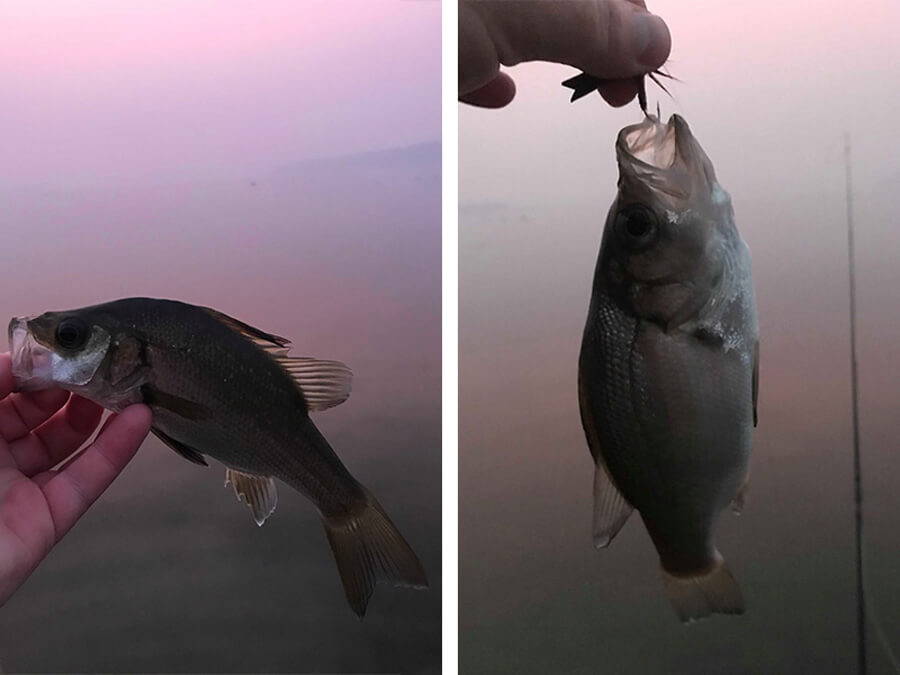 Staff members Mark Keaveny and Brendon Cunningham headed to Devilbend Reservoir on Tuesday night and managed a few nice EPs. Brendon caught his on the Jackson Pygmy Popper and Mark on a #6 foam mud eye fly.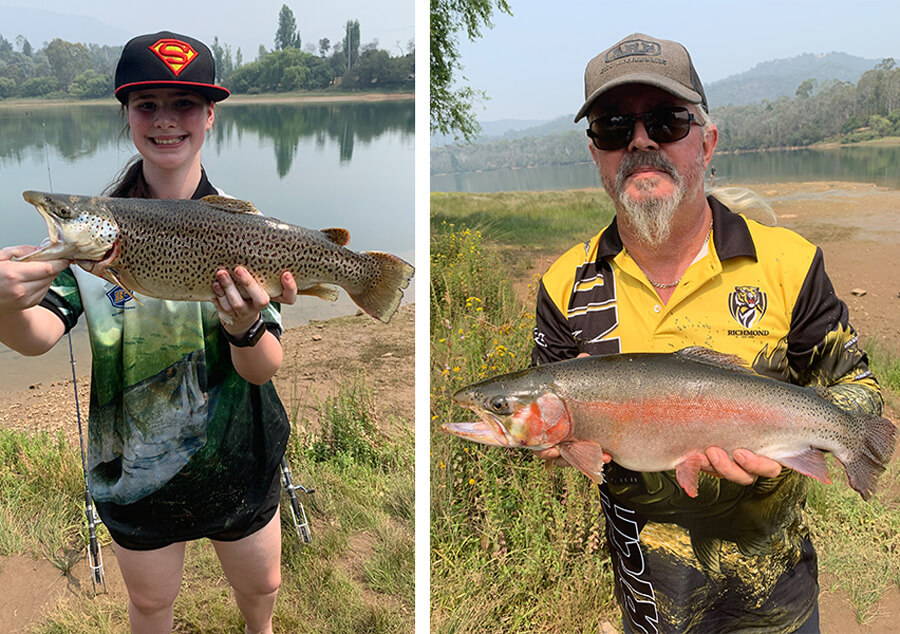 The pondage is still producing some nice trout, Mick and daughter Mickaela caught these nice specimens recently on worms. Great fish guys!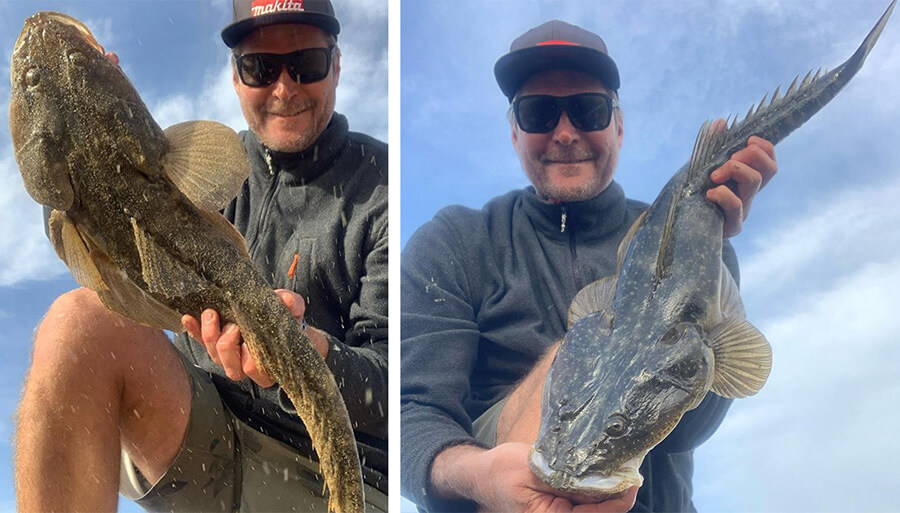 Trent Davis has been smashing the big dusky's up at Lake Tyres over the past couple of months. The first 2 are his biggest from a while ago and measured 86cm and 91cm and his most recent trip over last week he caught 4! (measured 75,76,65,61) With some roads opening up and the locals needing our help be sure to head out to the area with an empty esky to fill from the local stores and chase some of these big lizards.
12 year old Cooper Crawford caught this ripper kingfish on a sluggo at Mallacoota before the fires hit at the end of December. When access is restored it will be worth heading up to Mallacoota to chase these beauties.
A very bizarre capture this small swordfish was found swimming in the Pambula river last week by Peter. Unfortunately they were unable to help the fish recover and swim away.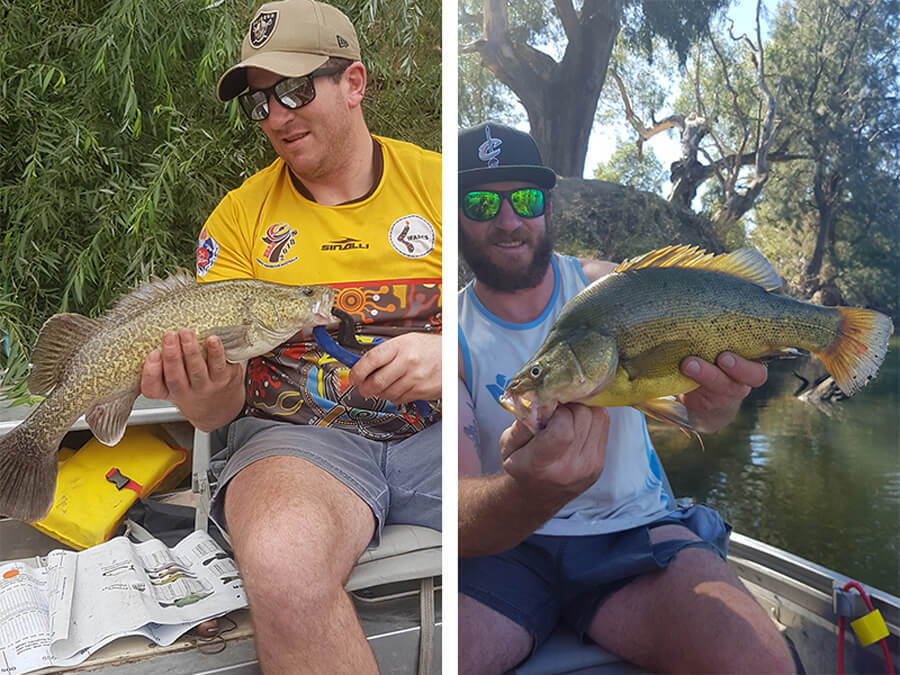 Chris Lewis has had some good trips on the Murrumbidgee recently with some nice cod and yellas caught.
IFISH WITH TACKLE WORLD SUMMER SERIES
TALKING FISHING - C31 TV - TUESDAYS @8.30PM
Catch "Talking Fishing" on Melbourne's C31 TV (CH44) at 8.30pm each Tuesday night. Staff members David Kramer and Adam Ring together with Steve "Trelly" Threlfull host Australia's only "Live to Air" fishing television program at this prime time-slot. Put Tuesday night's at 8.30 away in your weekly diary of TV shows to watch!
It takes a sloth two weeks to digest its food.

Good Luck with your fishing and stay safe on the water,

The TEAM at Tackle World Cranbourne & Mornington