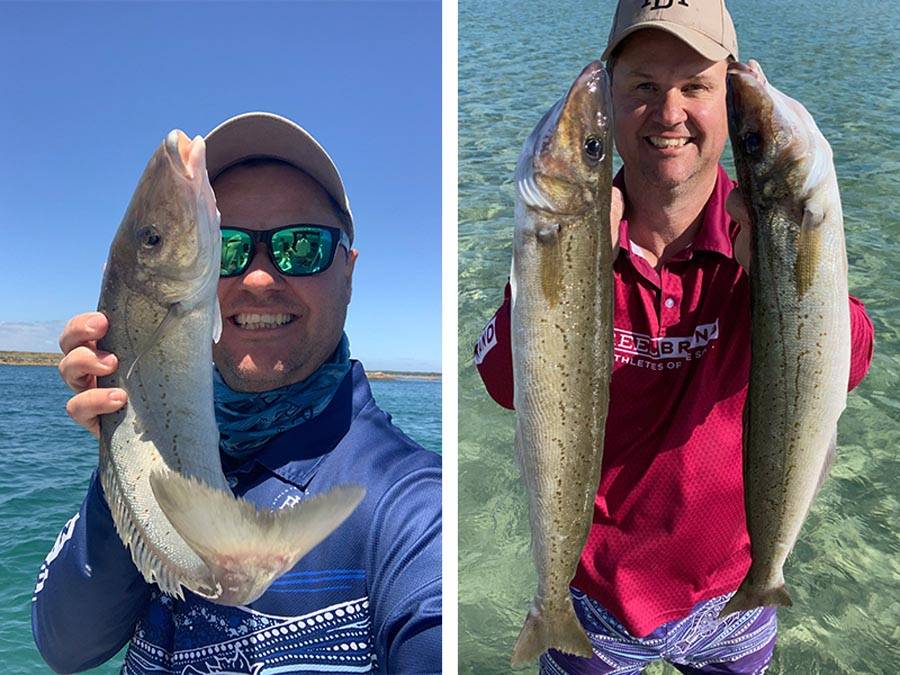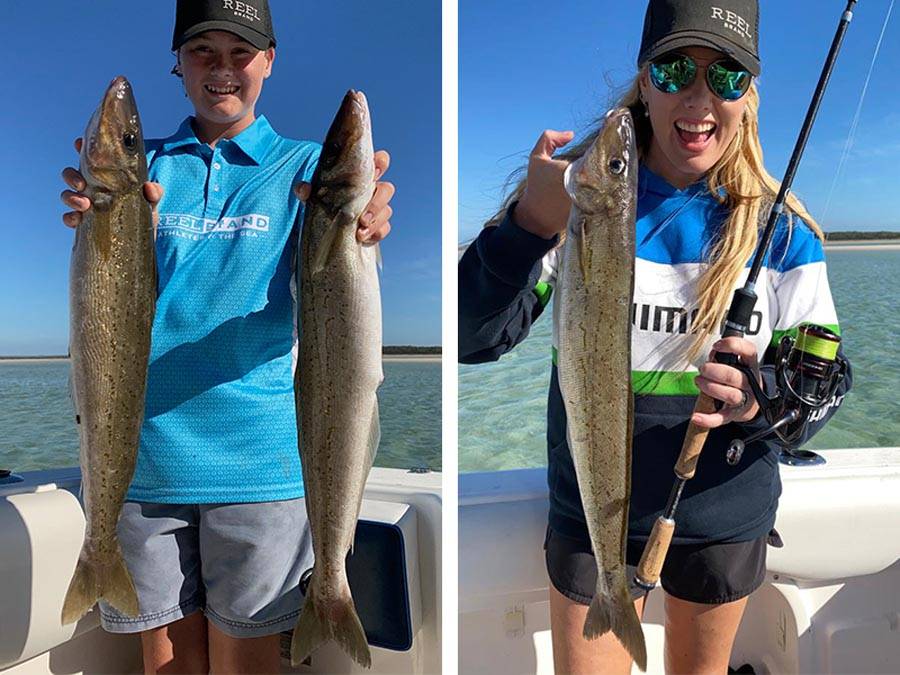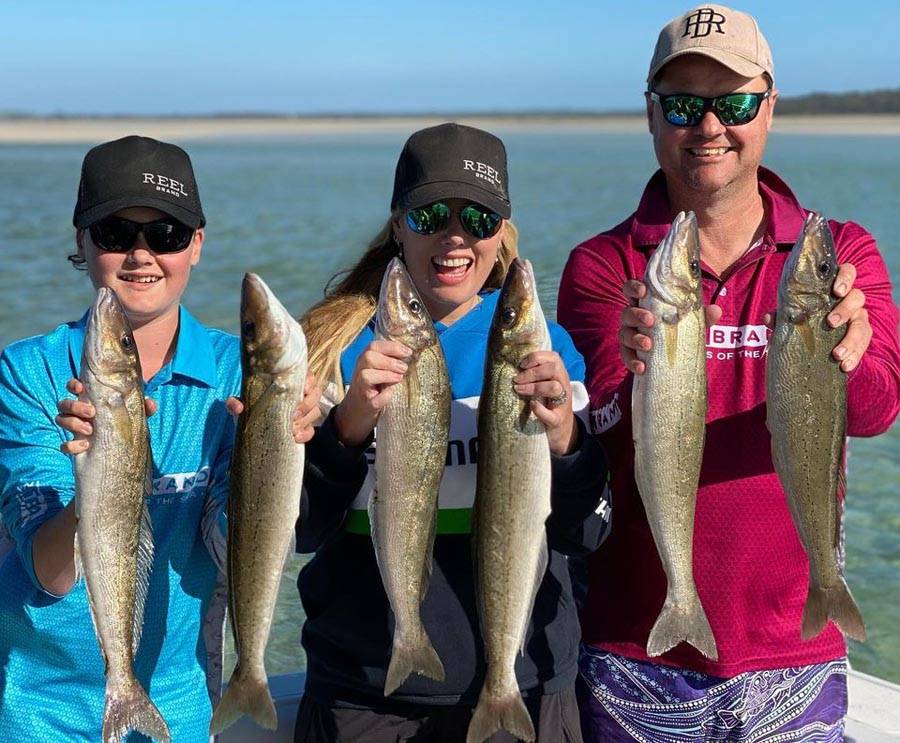 Paul, Cristy and Jet Worsteling fished Smithton in Tasmania; a trip of a lifetime that has been 2 years in the making targeting what could be the biggest King George whiting in the world. They had the most incredible session as a family catching approximately 20 whiting with the largest 2 measuring 60 and 62cm and plenty of fish caught in the 50-56cm range. The largest fish caught by Jet at 62cm weighed 1.7kg and estimated around 18 years old. The bait used to catch these monsters was calamari strips on paternoster rigs in 4 metres of water and will be incredible to see in the future on IFISH TV.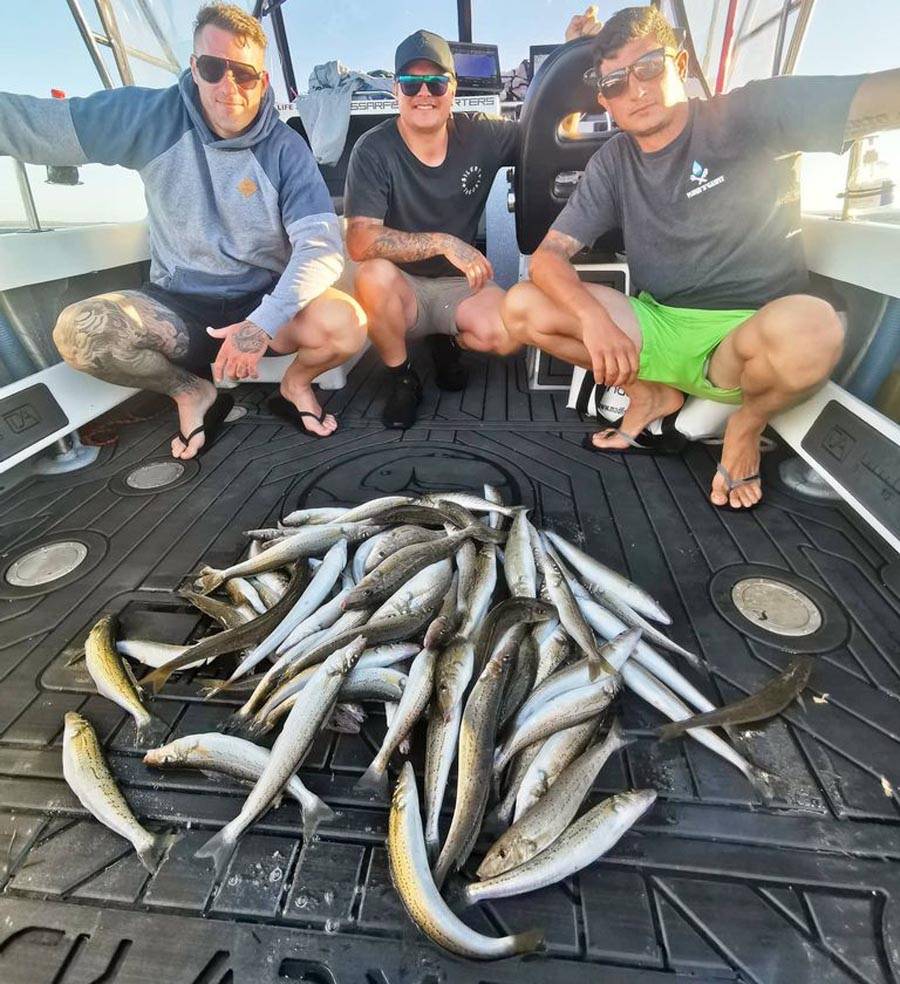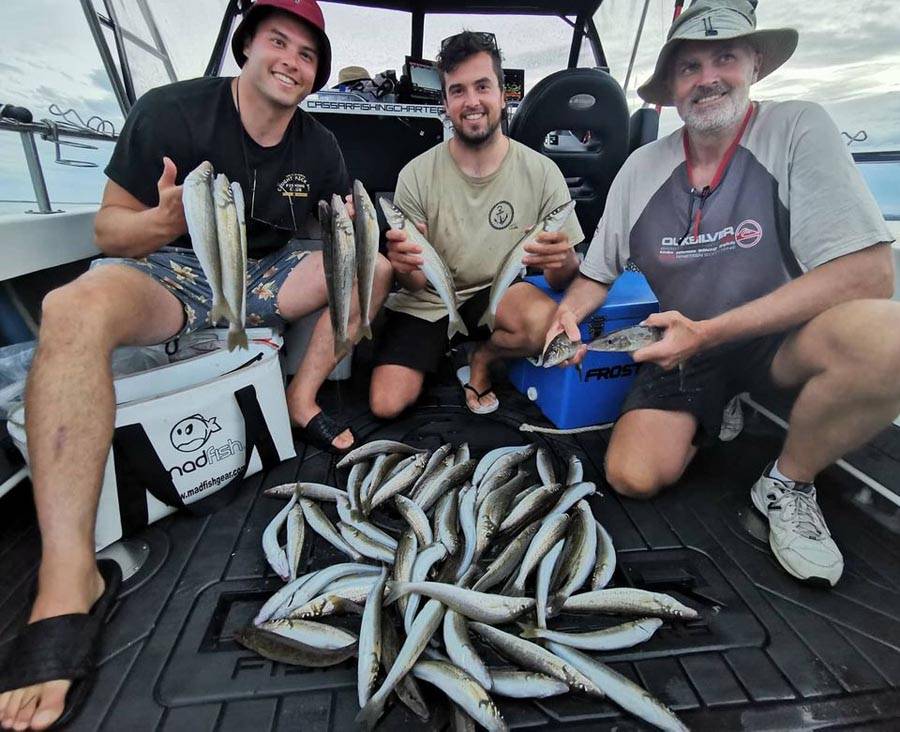 Chris Cassar from Cassar Fishing Charters smashed the whiting this week with his customers getting a good feed of whiting from Western Port.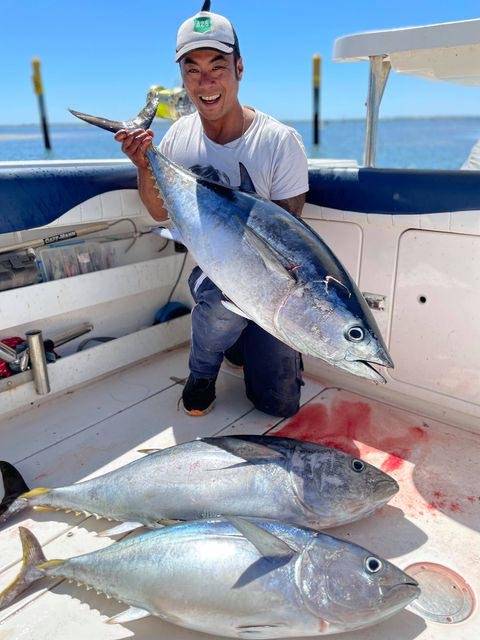 Danny Tran and Raymond Tang fished offshore from Flinders towards Cape Schanck and caught some cracking tuna using Pakula skirts in Evil Angel colour. Well done guys and thanks for the report.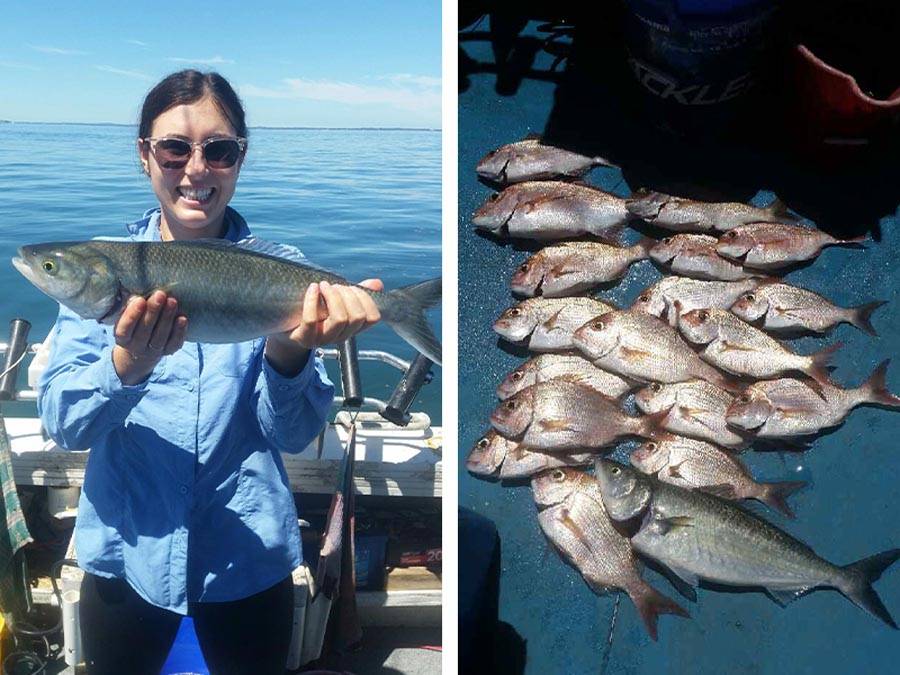 Kozzi took his daughter Mel out for a fish off Cowes and caught some solid salmon as well as a nice bag of pinky snapper.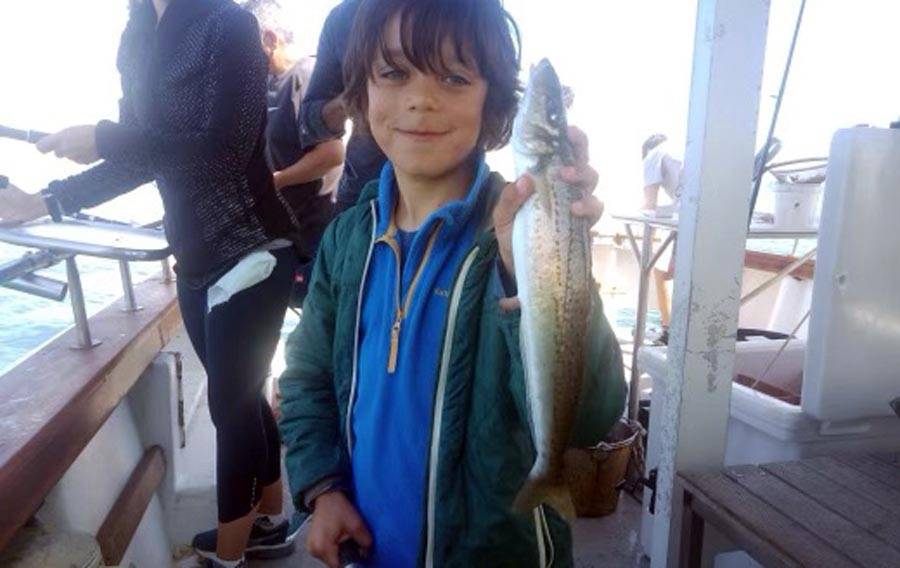 Steve Johnston from Ace Fishing Charters helped Max Mukherji catch his first ever whiting in Western Port and what a beautiful fish, well done Max.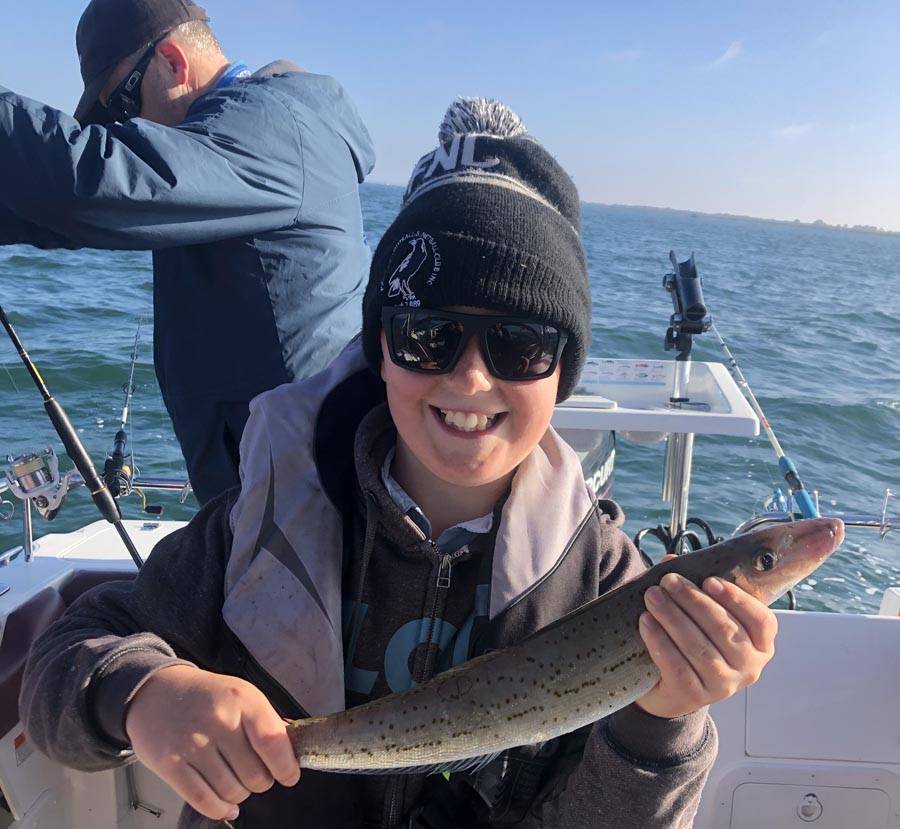 Lochie with his PB whiting of 46cm caught at Middle Spit while fishing with his best mate Max.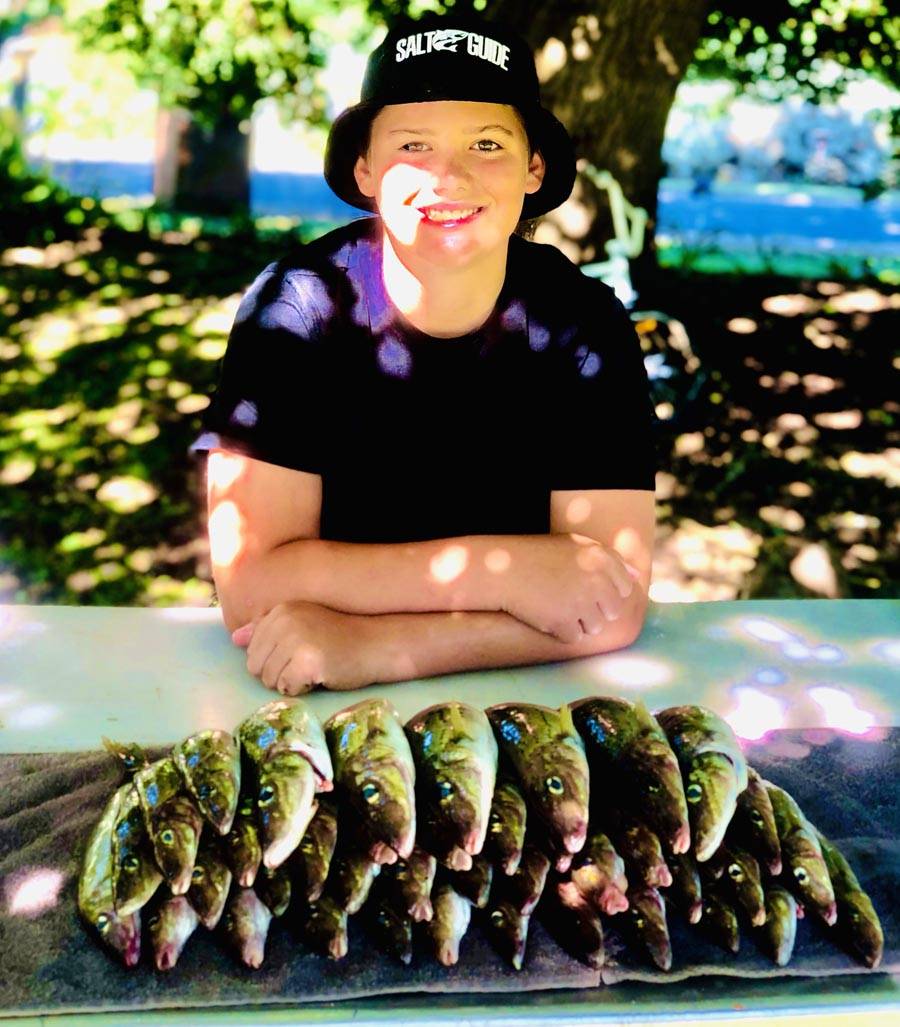 Kade smashed the whiting at Middle Spit using freshly pumped bass yabbies, well done Kade!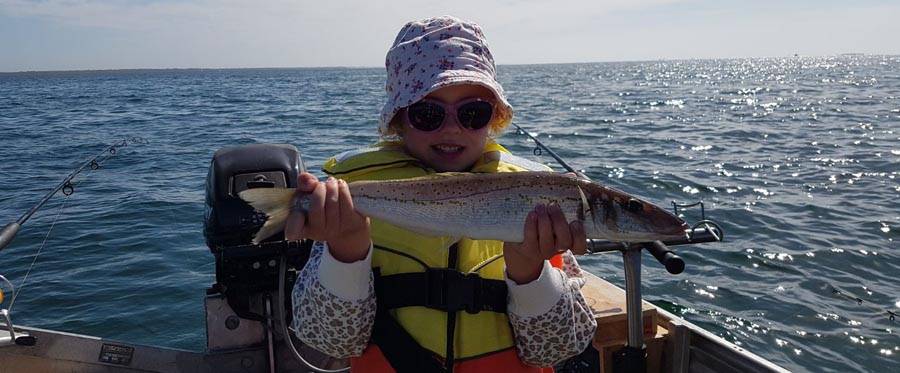 Isla caught the fish of the day fishing with her Dad catching this thumper 45cm whiting at Middle Spit in 11 metres during the incoming tide.
Mo and Rowan fished Tankerton and caught a nice feed of whiting in 8 metres.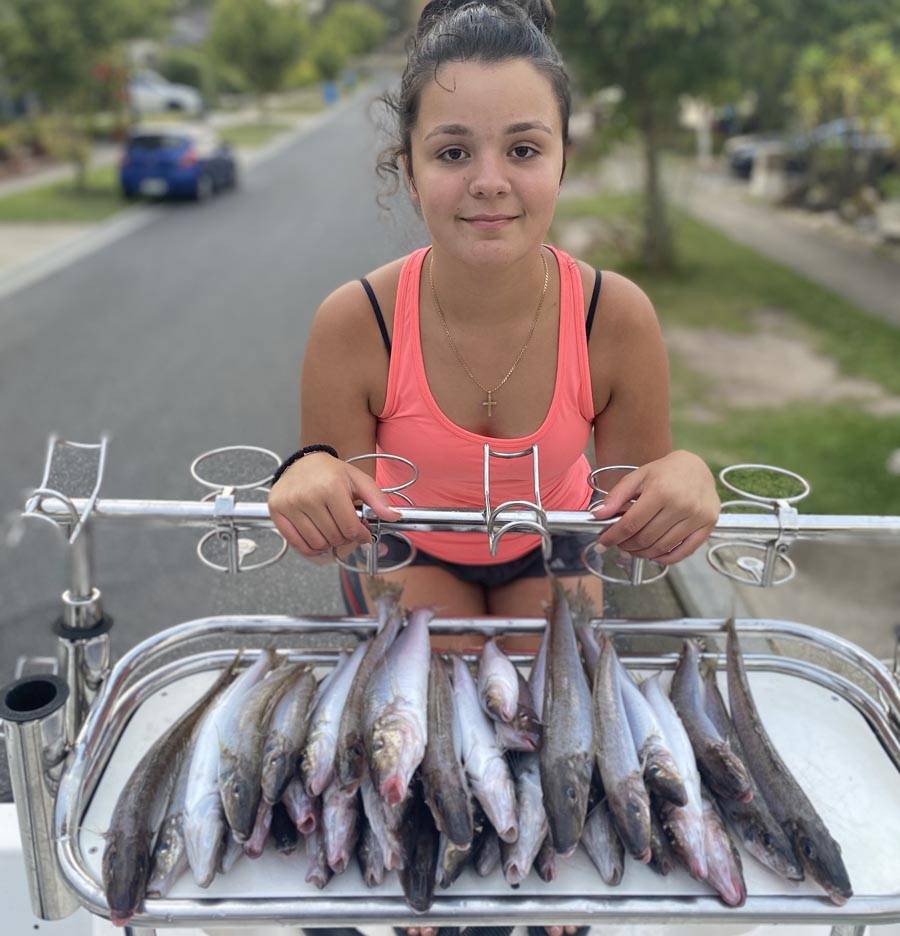 Ned and Anastasia fished the run out tide at Tyabb Bank in 3.5 metres and caught some ripper whiting using pipis for bait in just over an hour.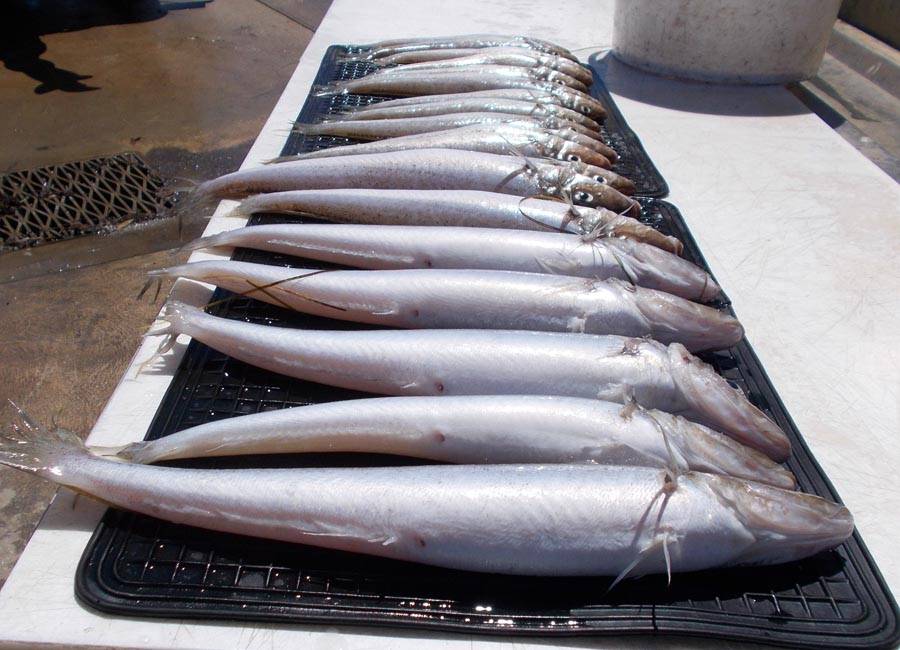 David Milne fished the Tooradin Channel where he caught some beautiful whiting to 42cm using mussels for bait.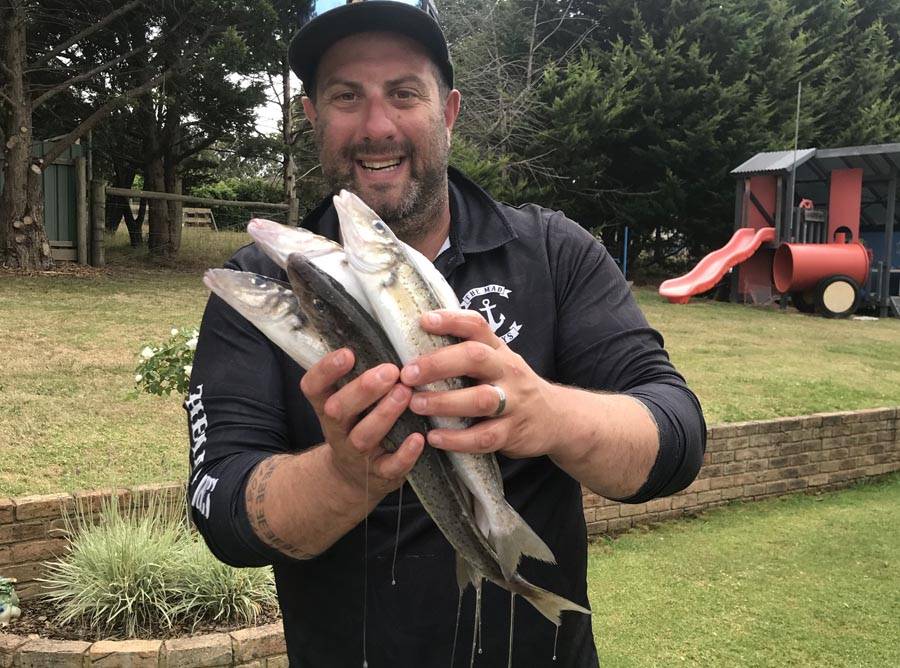 Jason caught some nice whiting fishing out from Corinella last week.
Jovan Pageot fished out from Corinella and caught a nice gummy shark.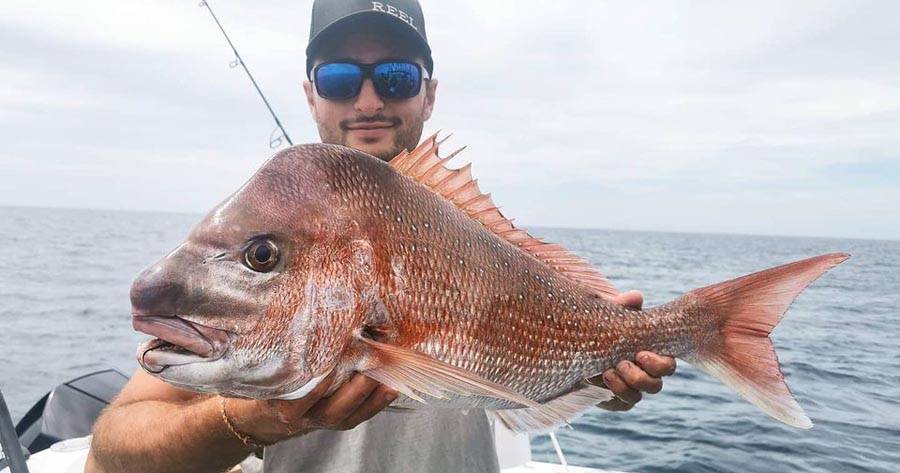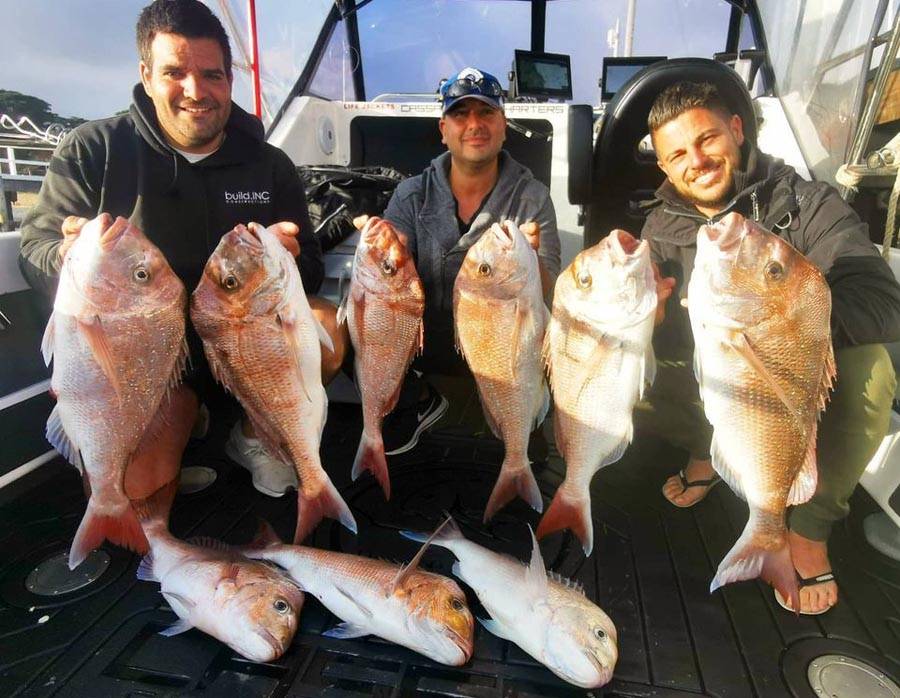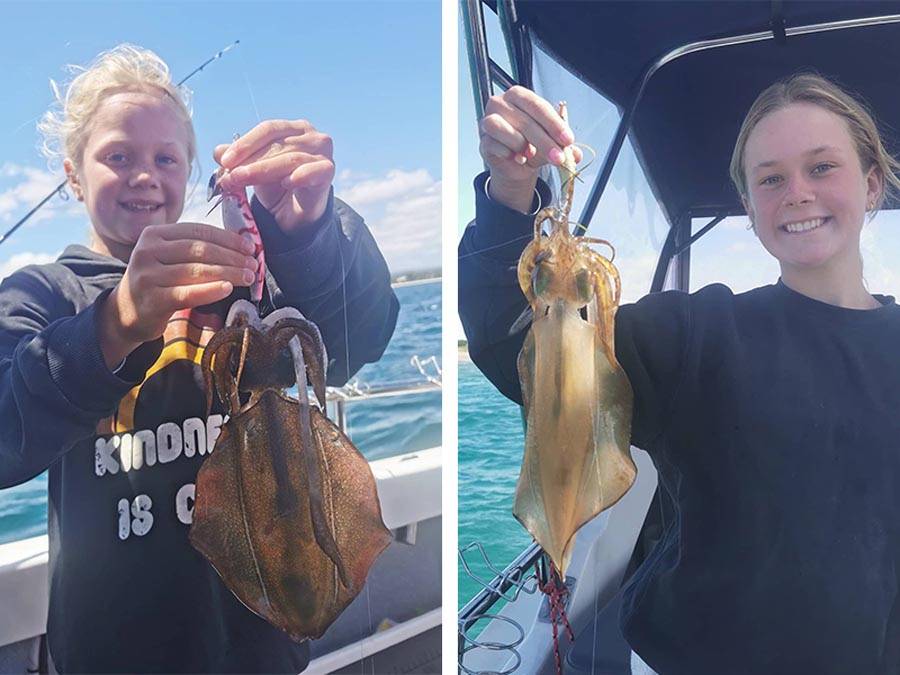 Chris Cassar from Cassar Fishing Charters smashed the big snapper in PPB this week with plenty of buckles with his customers. Chris also had some youngsters on board who had a ball catching squid.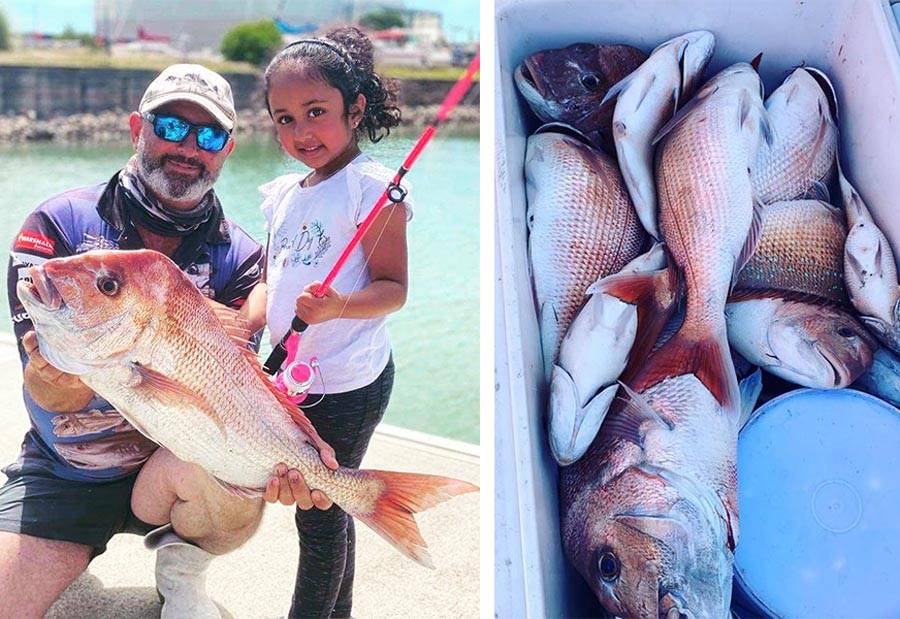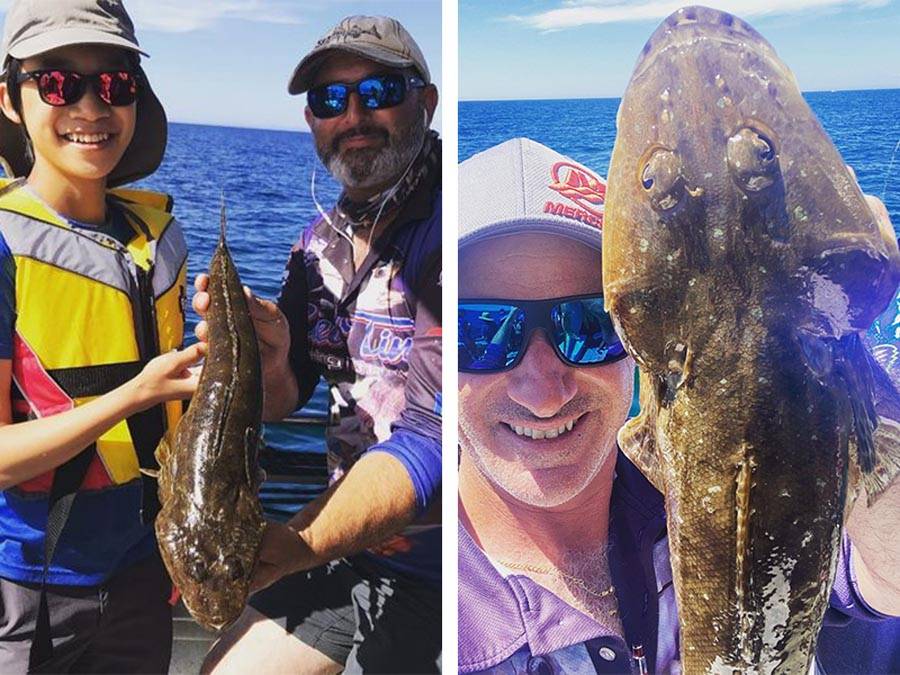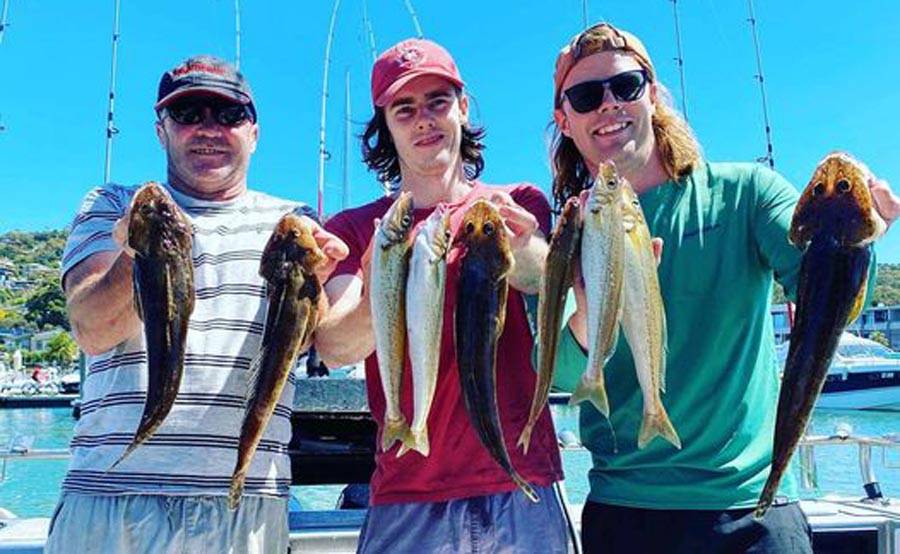 The Reel Time Fishing Charters crew helped this young lady break in her new fishing rod on a beautiful PPB snapper. The crew have also been finding some solid flathead and nice whiting for a feed.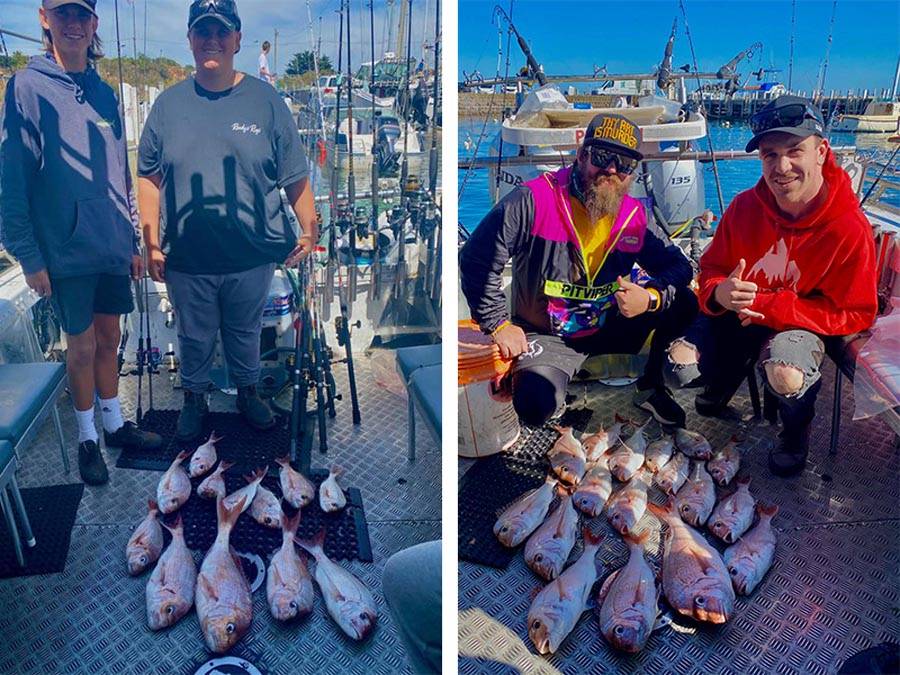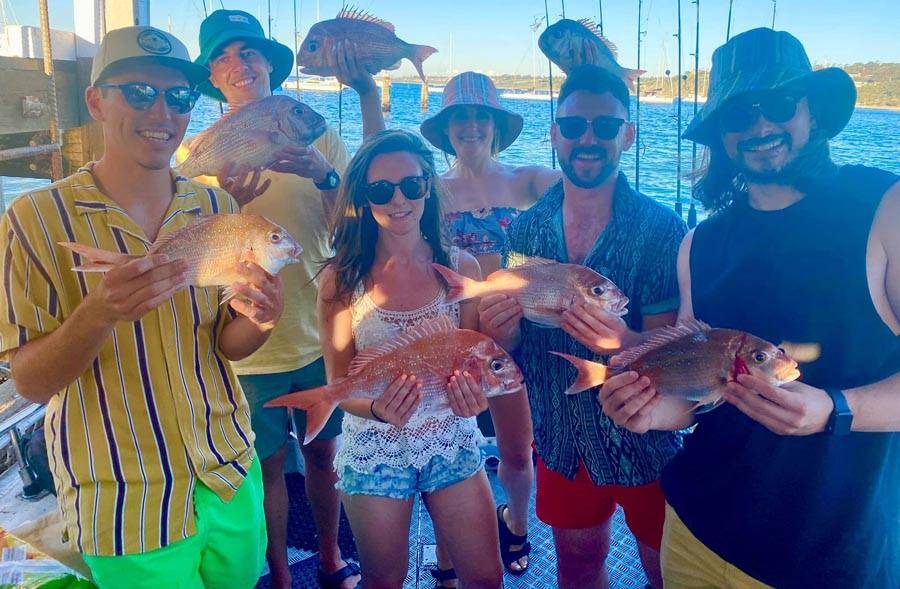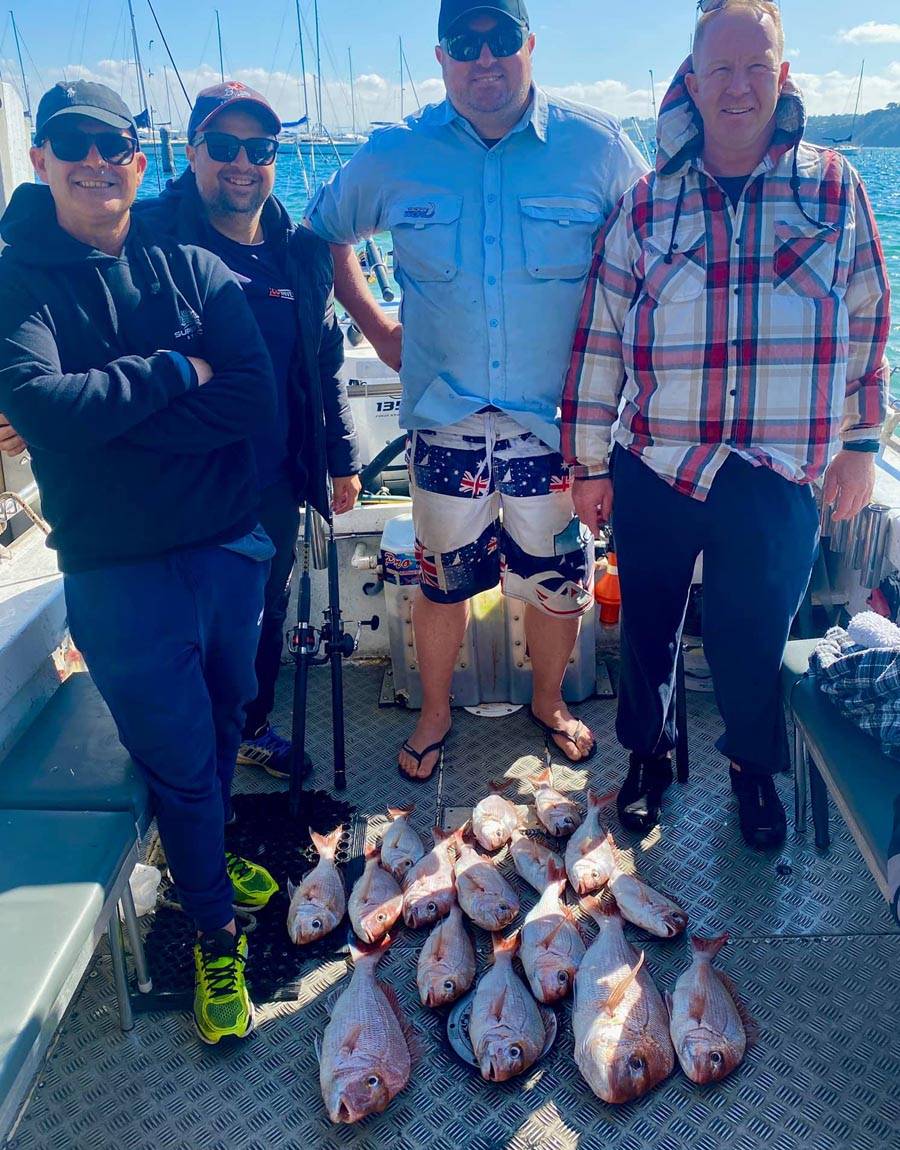 Jayson Turner from Pro Red Fishing Charters has had some great sessions on the PPB snapper this past week with a good feed for his customers being caught.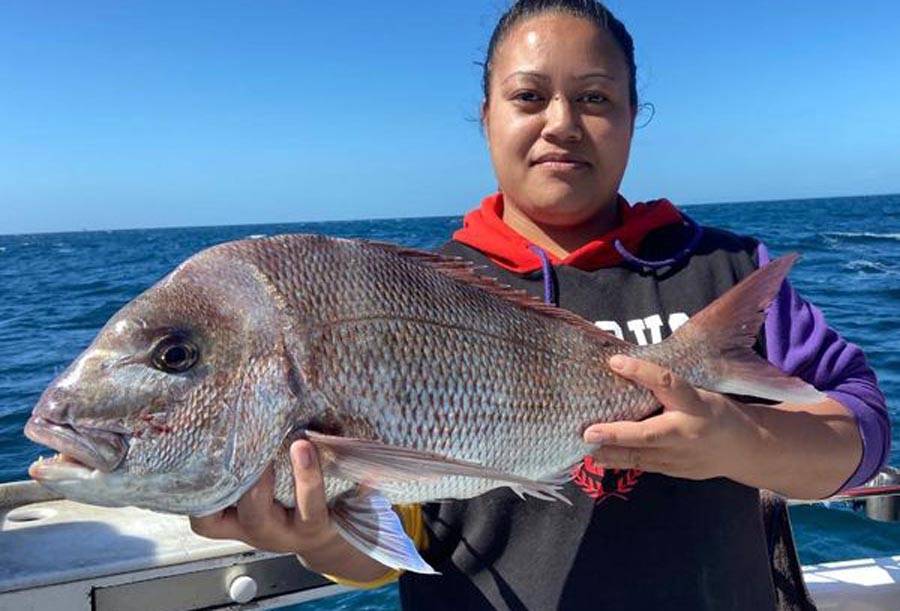 The Sharkmen Fishing Charters crews have been catching some fantastic snapper in Port Phillip Bay this past week with their customers taking home a tasty feed of snapper.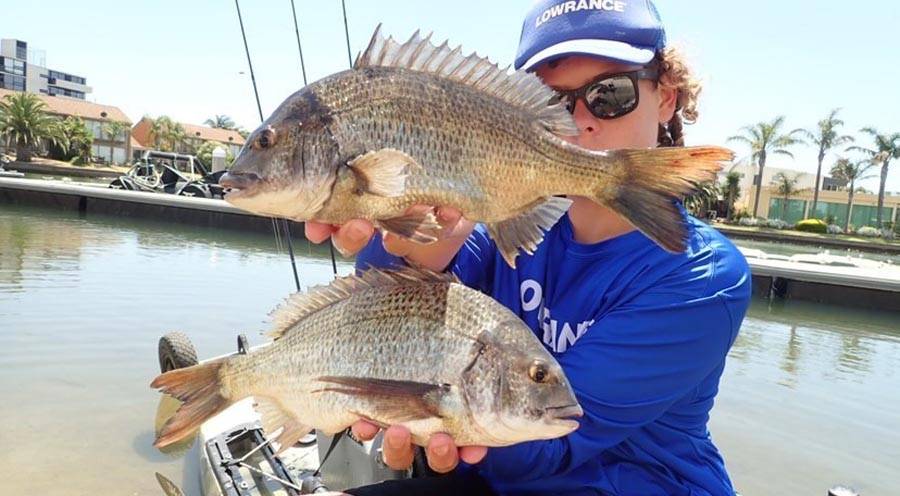 Staff member Marlon Blackford has been hitting Patterson Lakes lately and has been smashing the bream.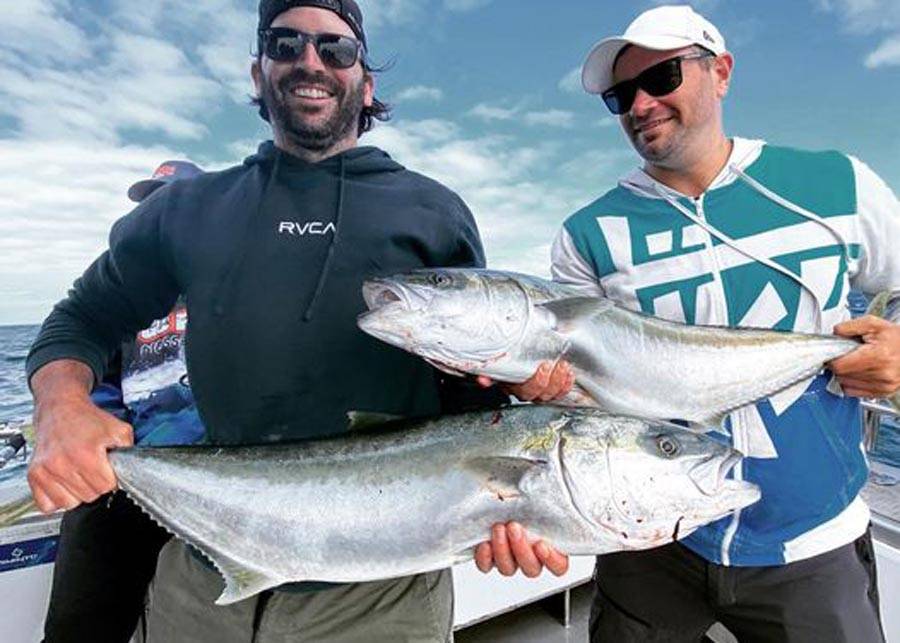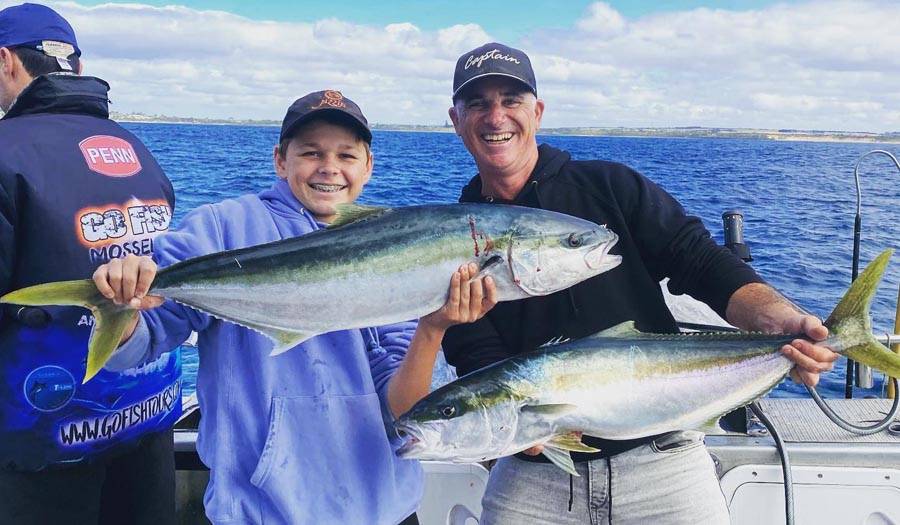 Matt Cini from Reel Time Fishing Charters got his customers on to some SOLID kingfish jigging in the rip.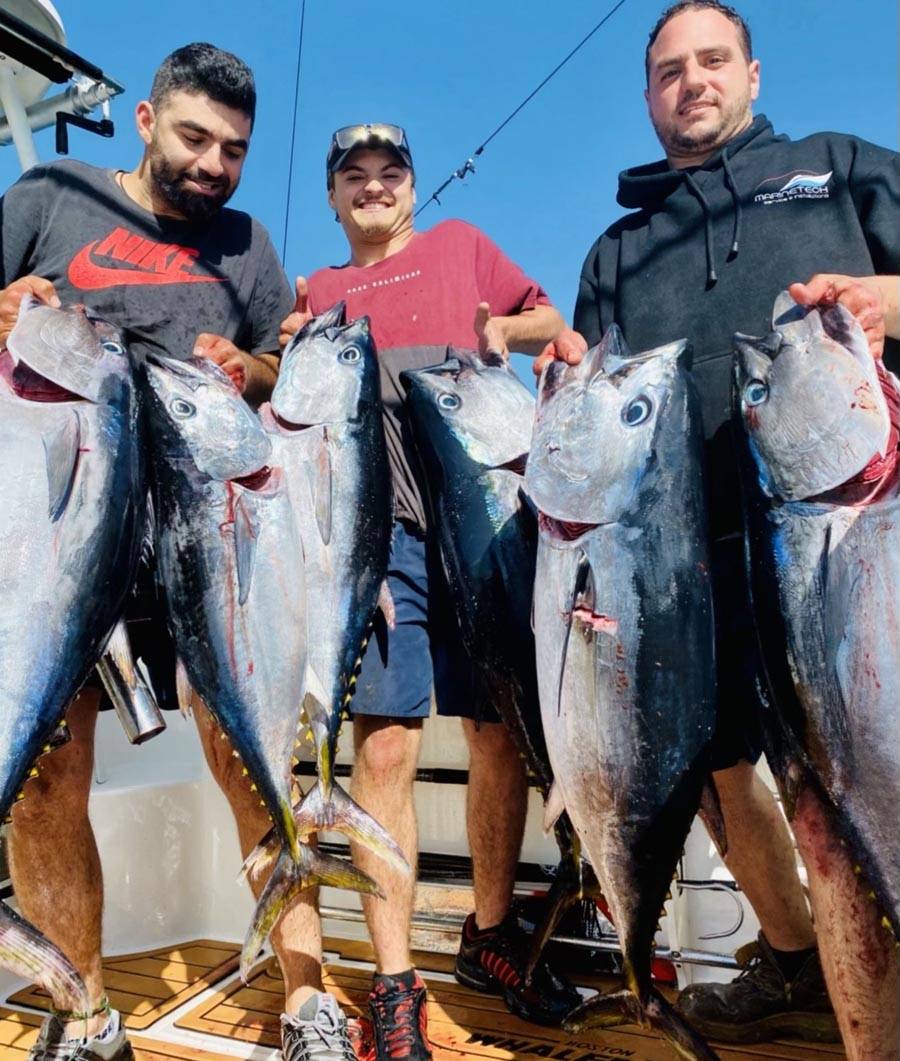 George and the boys had a cracker day fishing just outside Port Phillip Heads on the Point Lonsdale side. The guys caught some nice tuna using Bonze skirts and diving lures in 17 metres of water.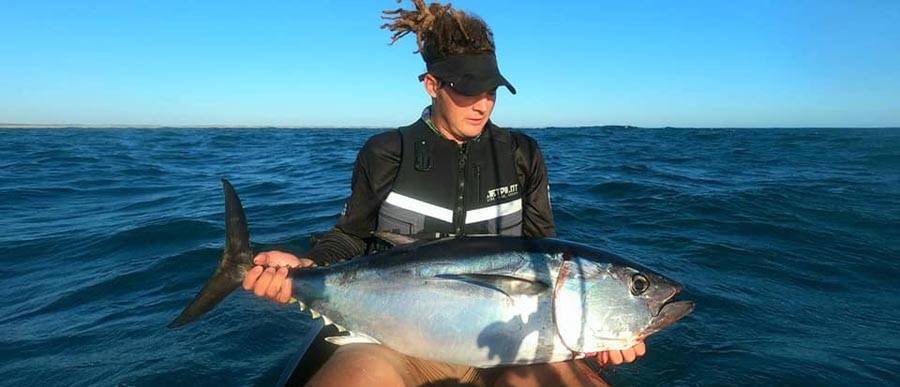 Oscar Ford headed out off Barwon Heads on his jetski and trolled for tuna and was rewarded with a fantastic 19.3kg tuna caught on a Pakula skirt in lumo colour. Amazing catch mate, well done.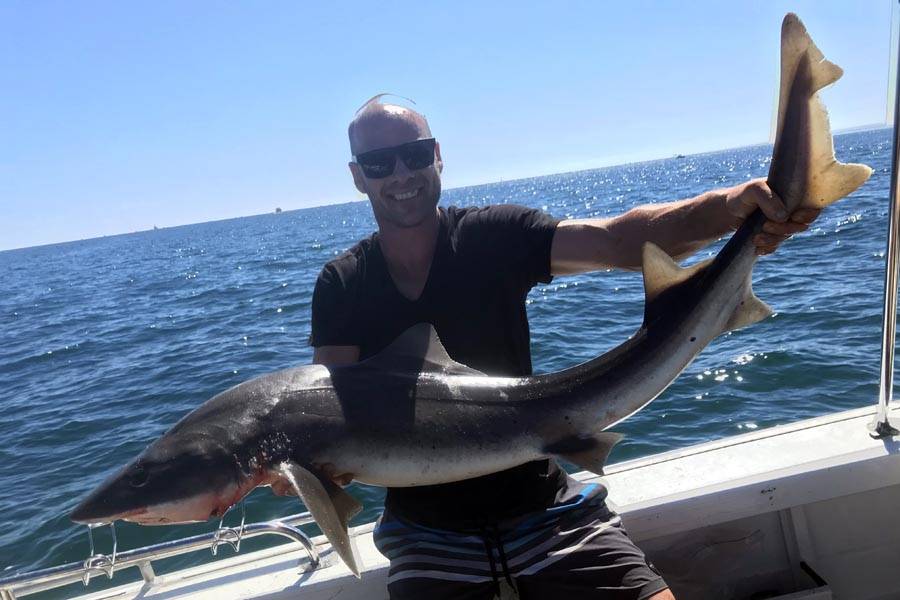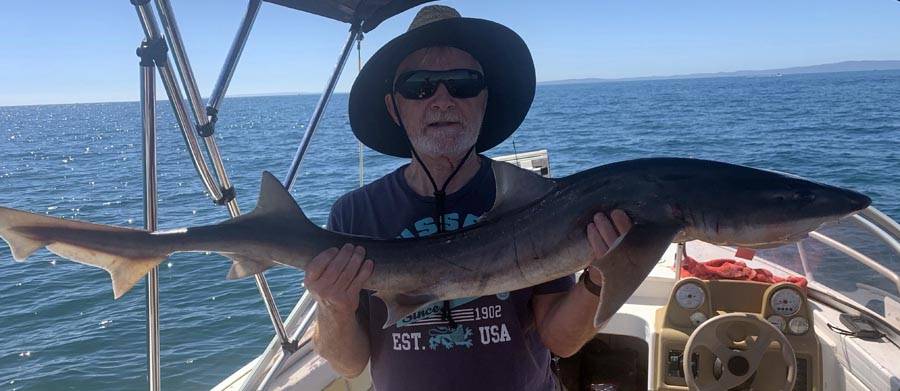 Clint and Brent Monger fished with John and Ray and caught some fantastic gummies fishing out from St Leonards.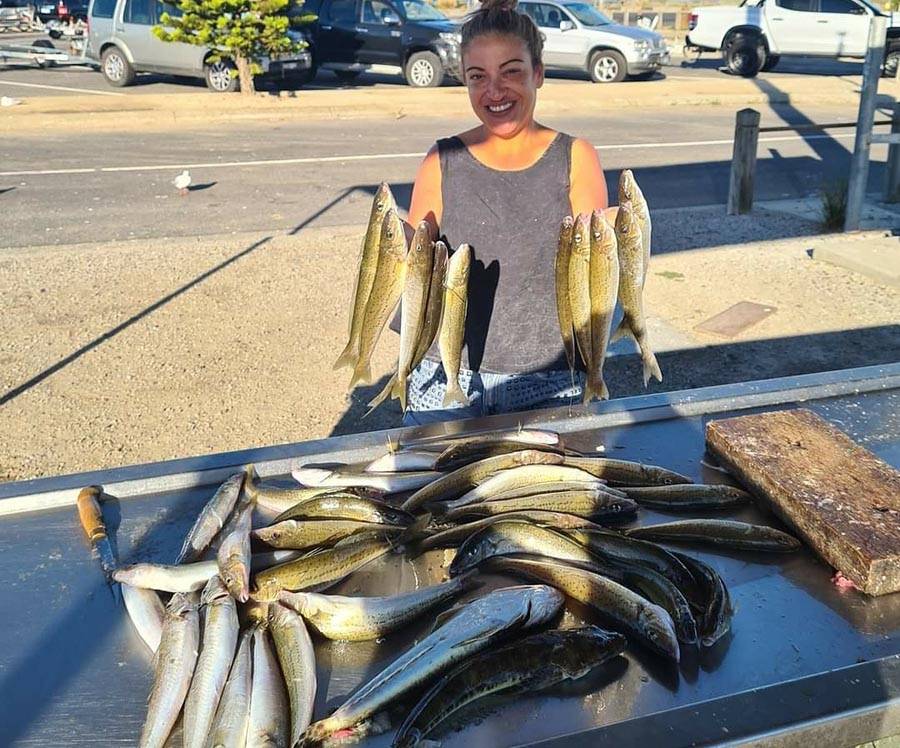 Kathy Nimos with a nice bag of whiting caught at Corio Bay; their biggest measuring 38cm.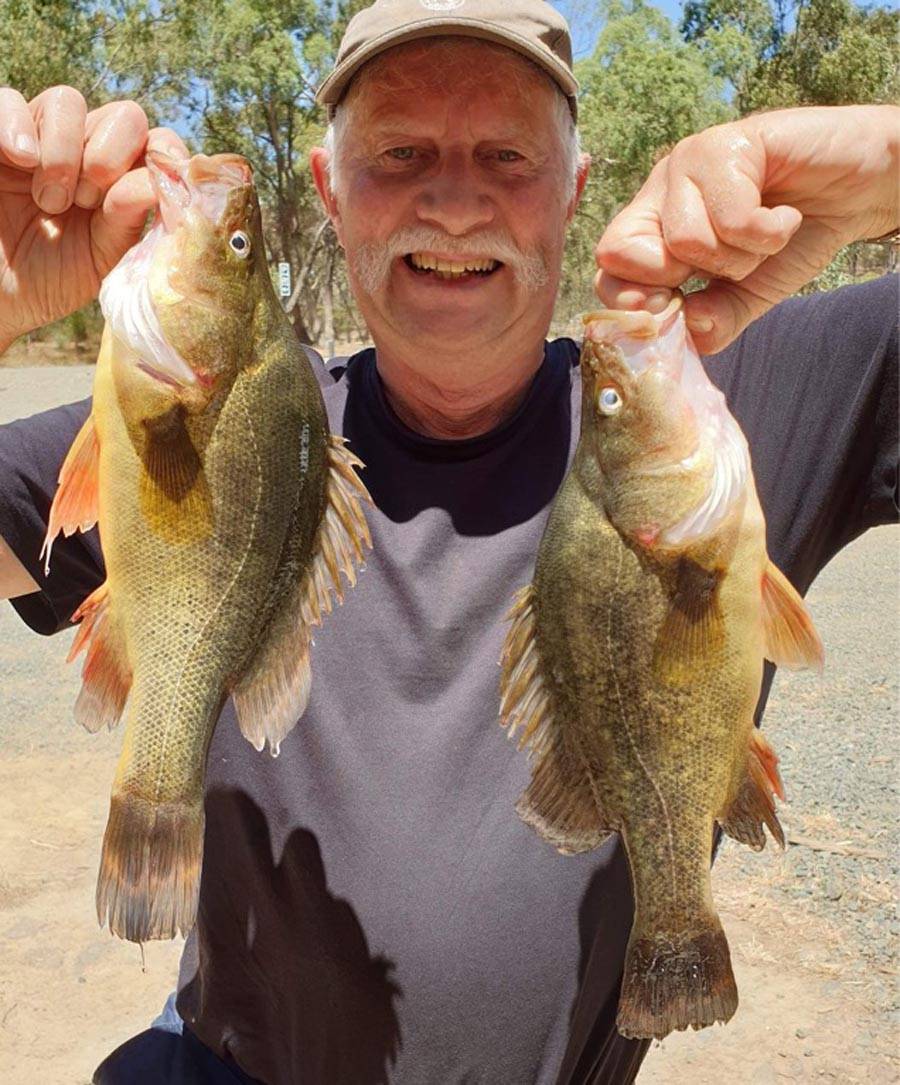 Ray Tribe caught these 2 nice yellow belly fishing from his kayak at Nagambie.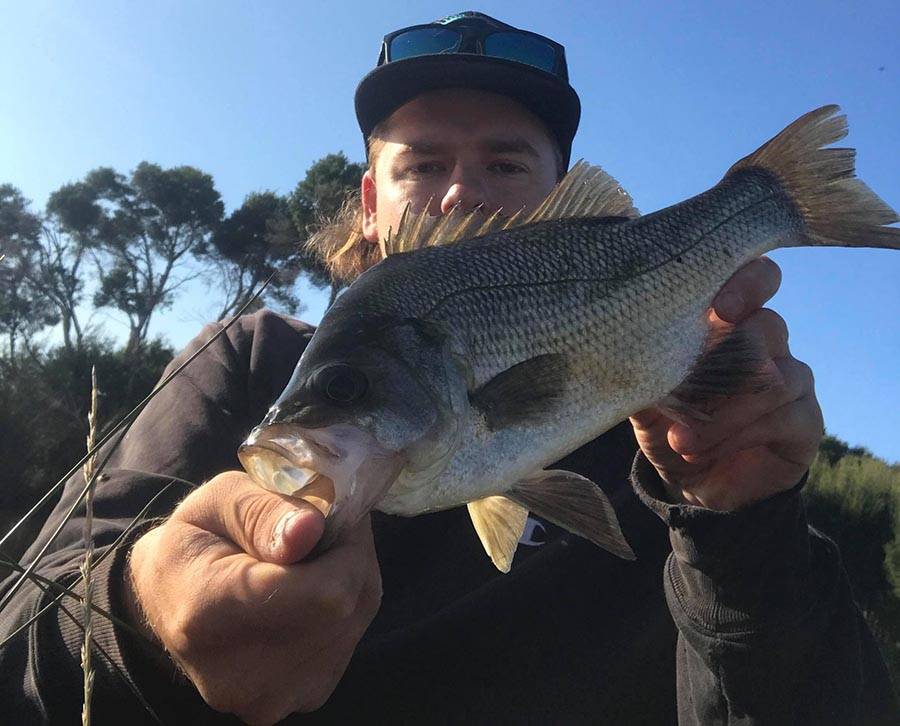 Staff member Adam Walker landed some nice estuary perch to 38cm using SX40 lures while fishing from his kayak.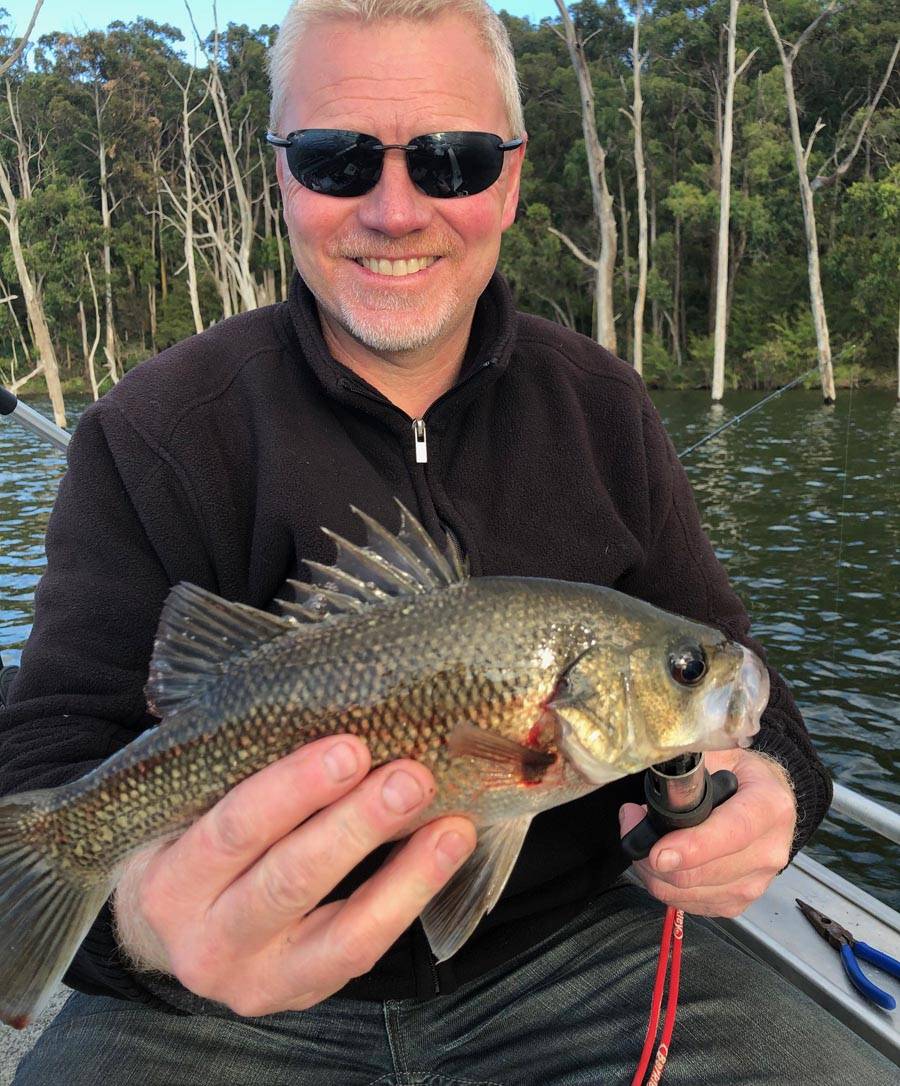 David Patterson caught this nice Australian bass fishing at Blue Rock Lake using scrub worms for bait.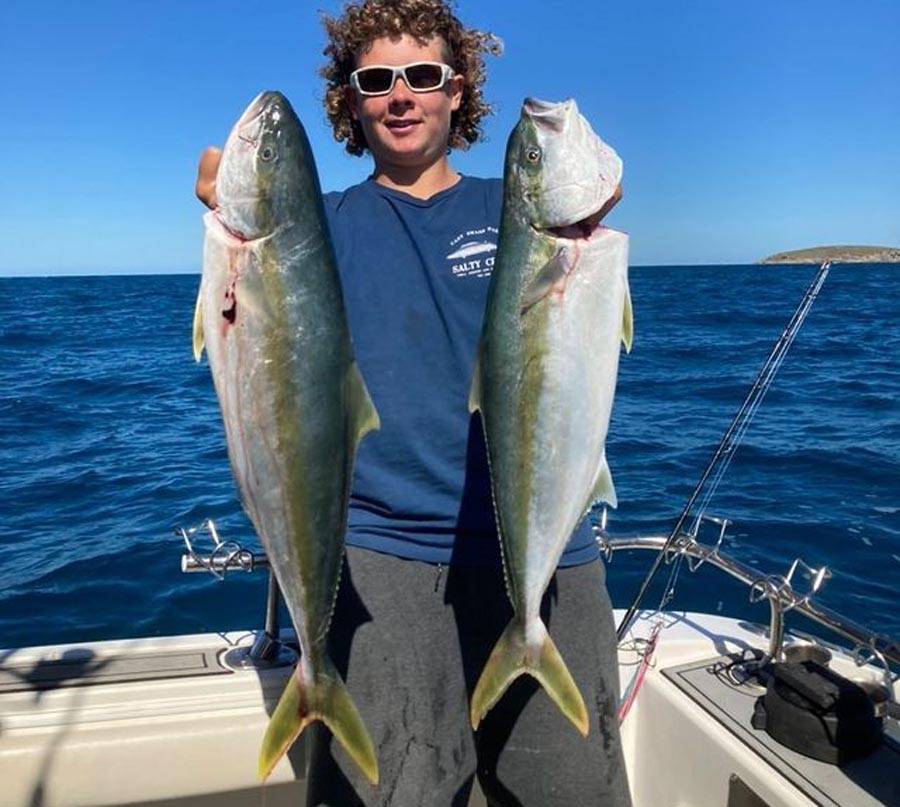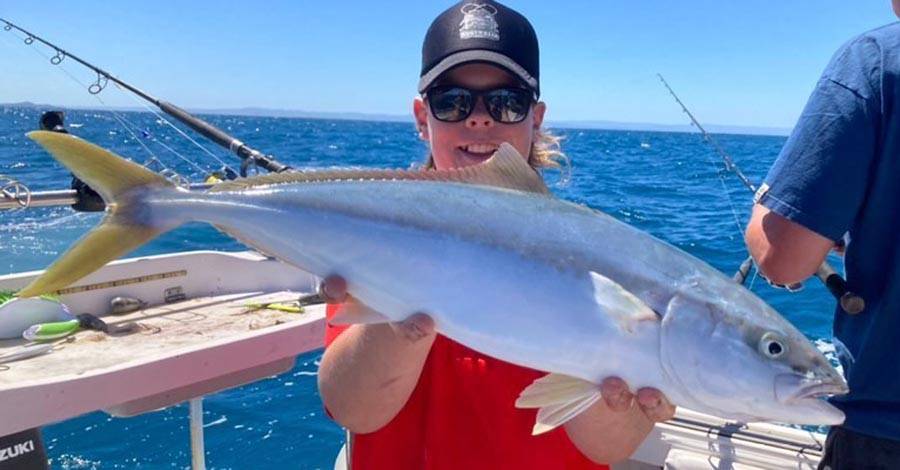 Staff member Marlon Blackford fished with his brother Hunter, dad and Brett Reed out off Cape Liptrap on the weekend and landed some RIPPER kings using jigs, poppers and squid strips.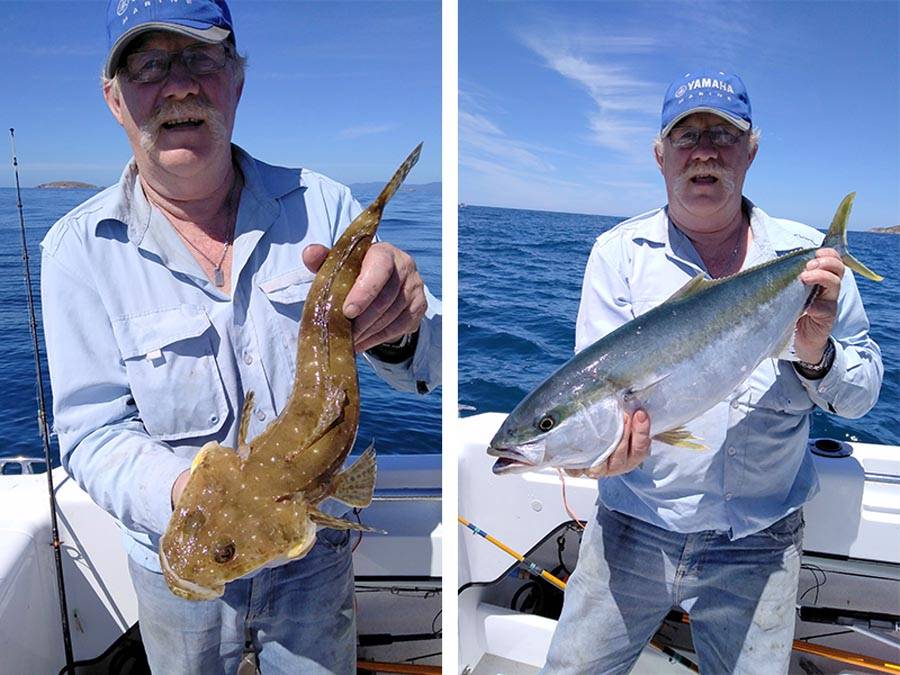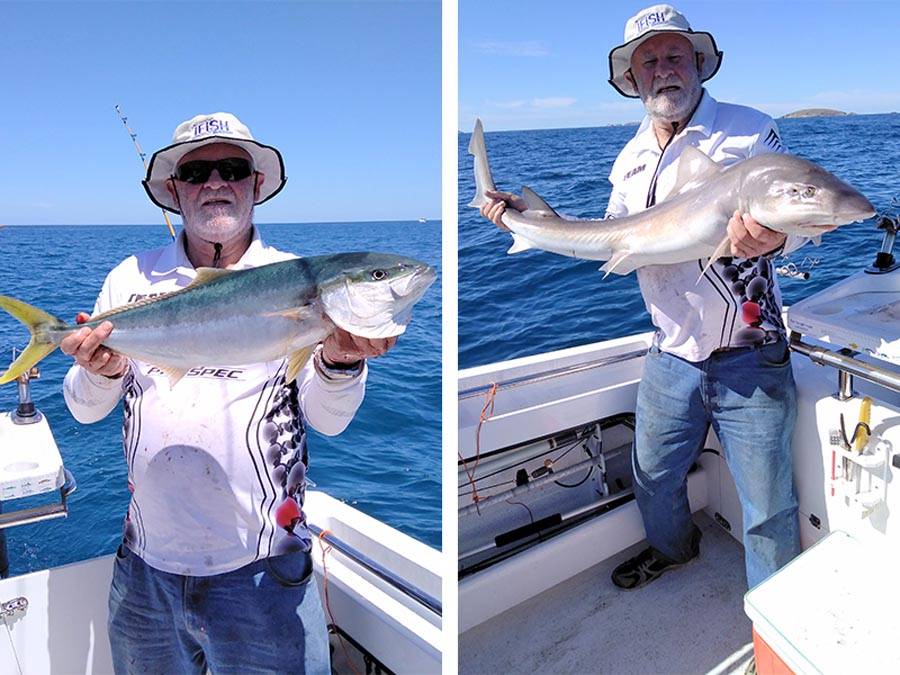 Dave McDonald and Dayne Tracey fished Port Welshpool and found plenty of smaller kingfish; smaller jigs got them catching fish.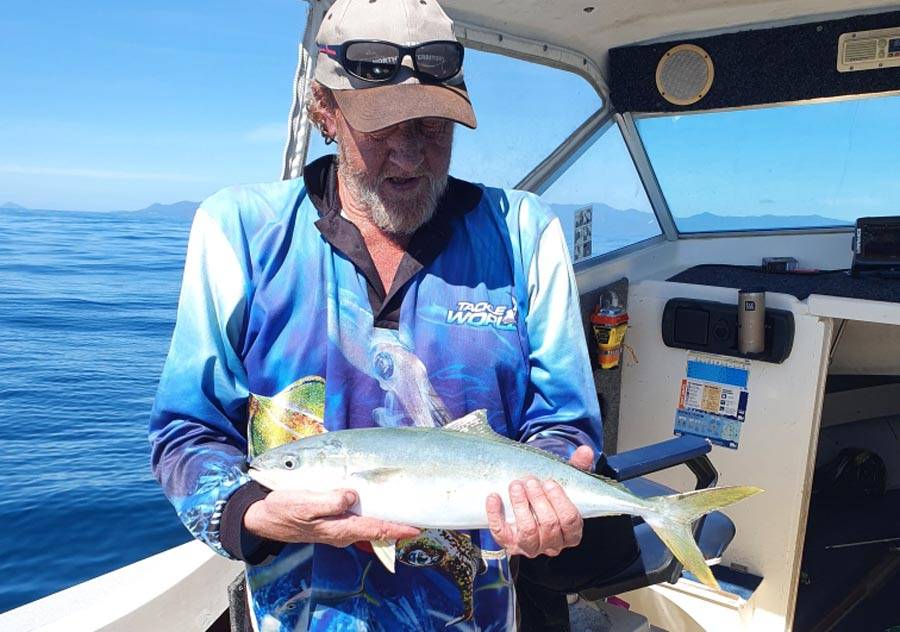 Dave McDonald and Dayne Tracey fished Port Welshpool and found plenty of smaller kingfish; smaller jigs got them catching fish.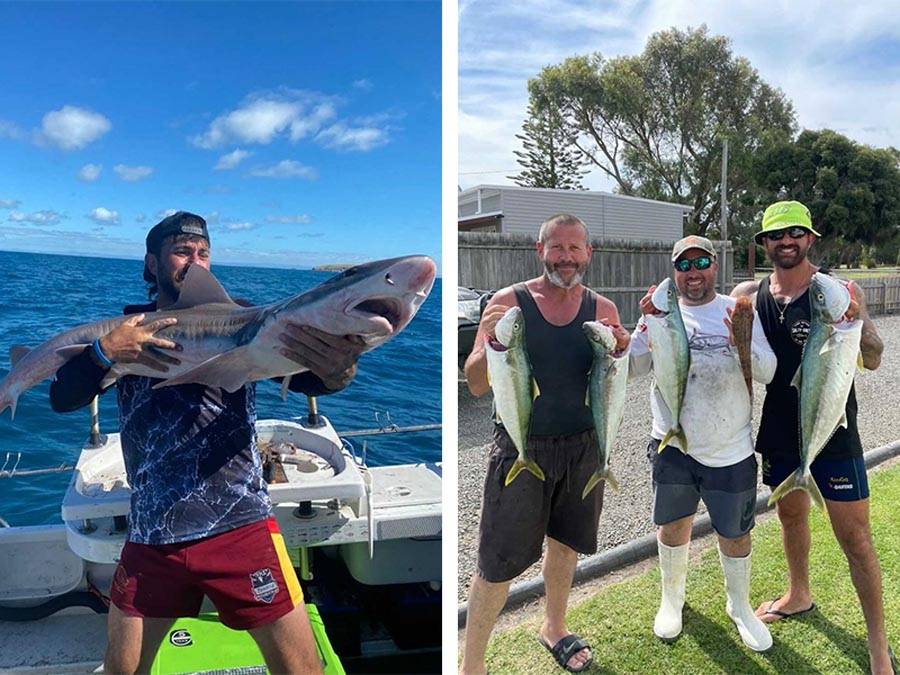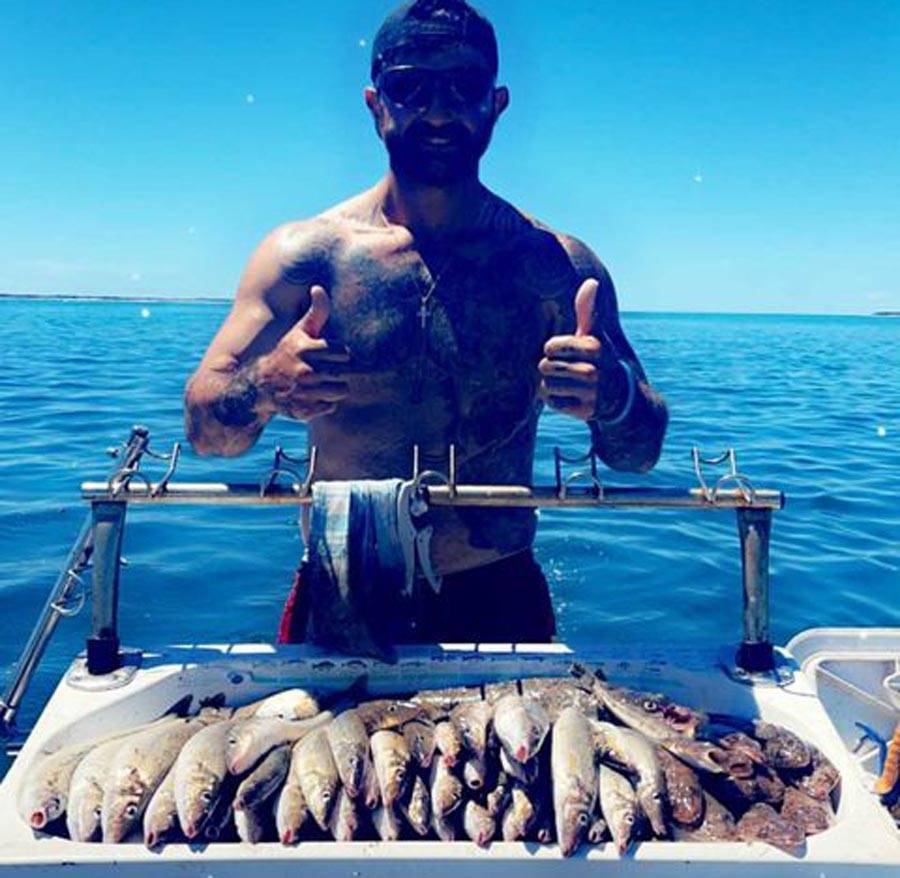 Mikki K and the crew had a ripper trip to Port Welshpool where they caught some monster gummies, whiting, flathead and had a ball on the kingfish jigging and baiting.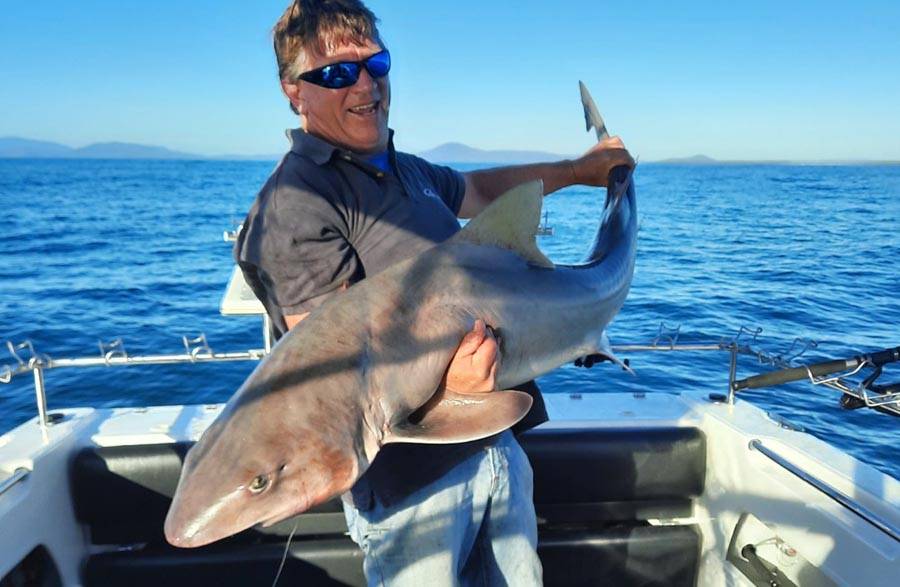 Rob Wheatley caught some cracking gummies fishing at Port Albert last week with this one the best from the day.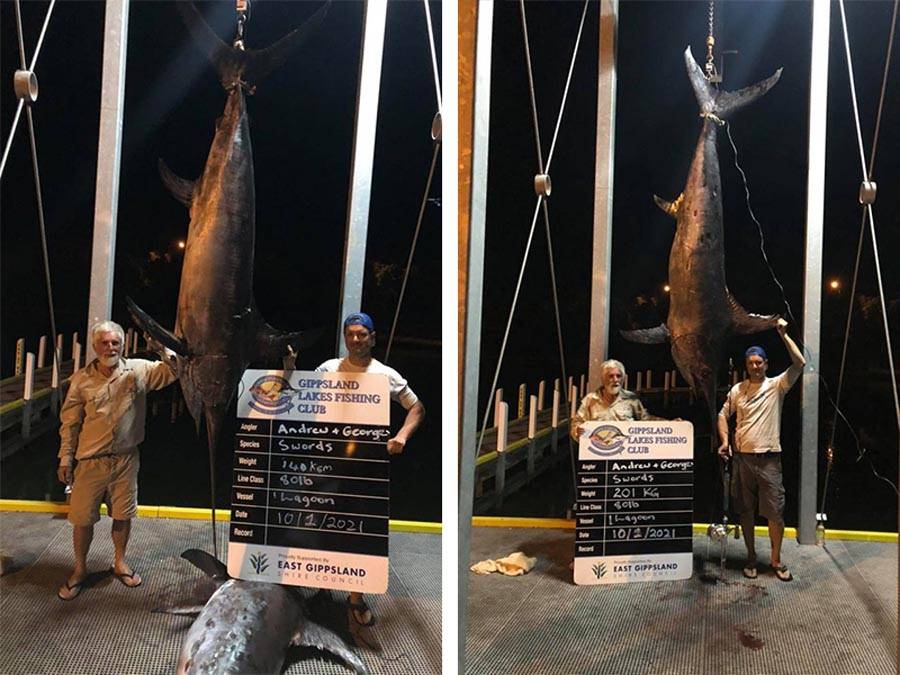 Well done Andrew and George! Fantastic double header swords out from Lakes Entrance!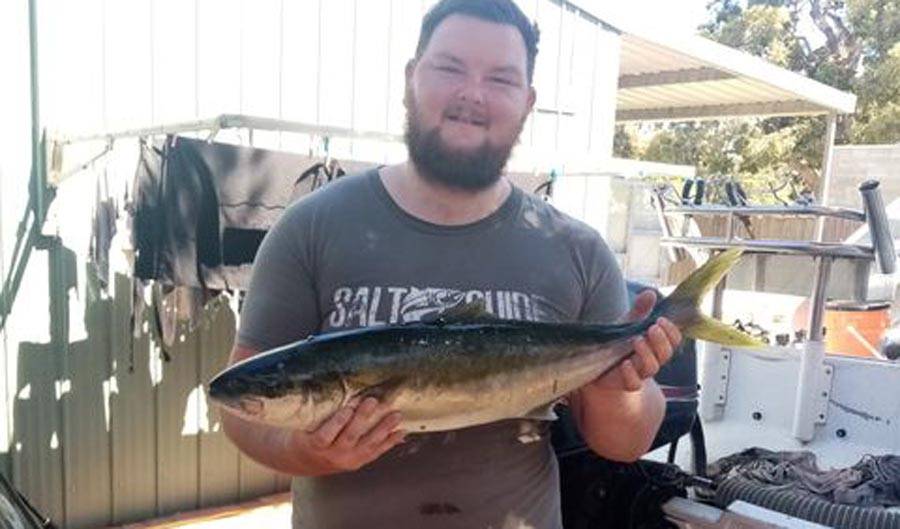 Dylan Gussenhoven with his first kingfish caught at Mallacoota, well done Dyl.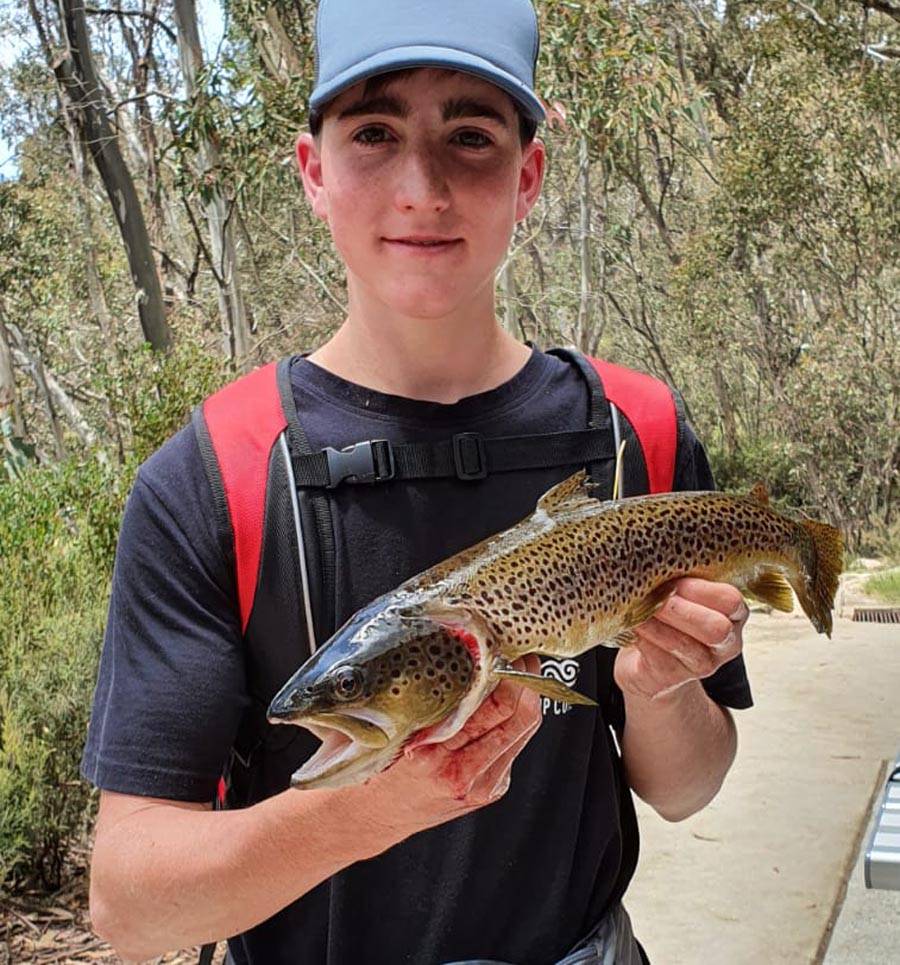 Javier McKay caught a beautiful golden tagged brown trout fishing at Lake Catani in Mt Buffalo earning himself a tidy $2000 pocket money, well done!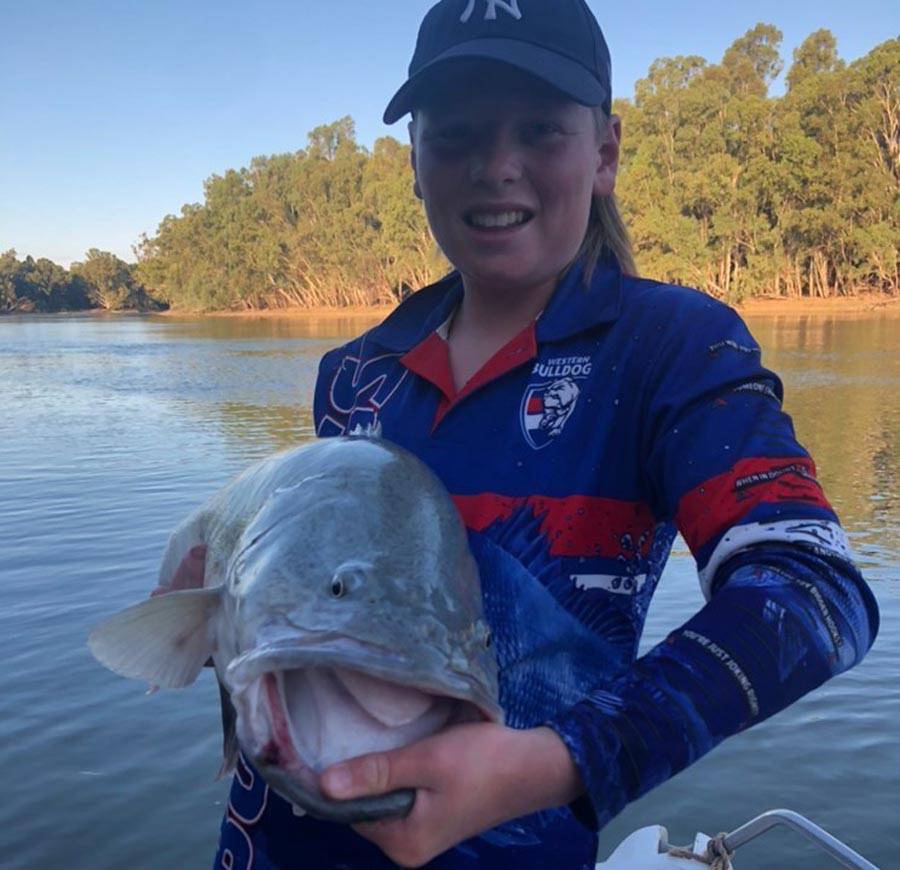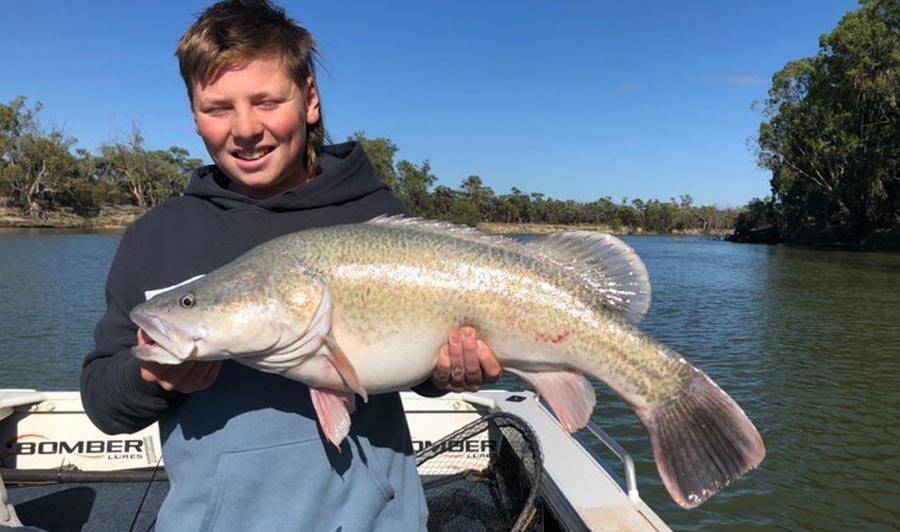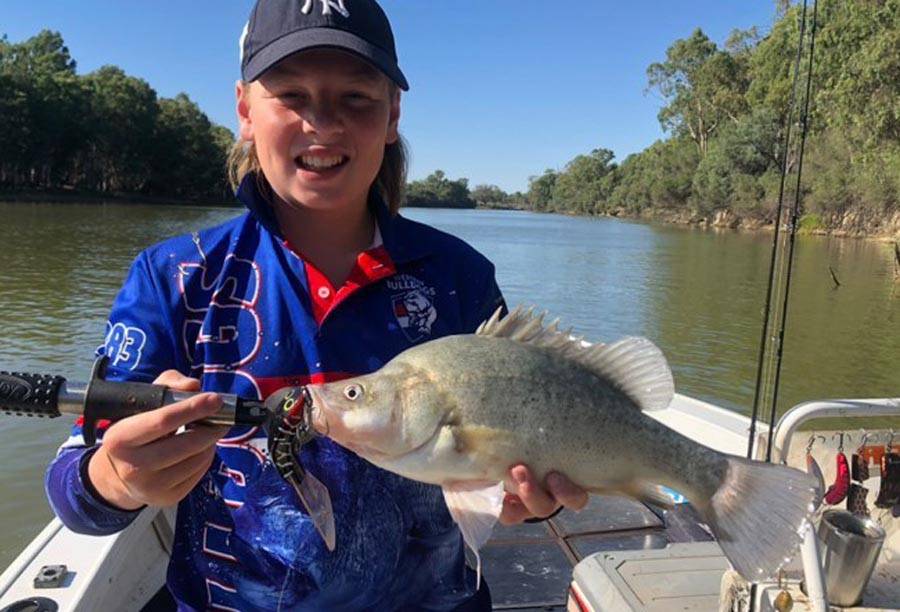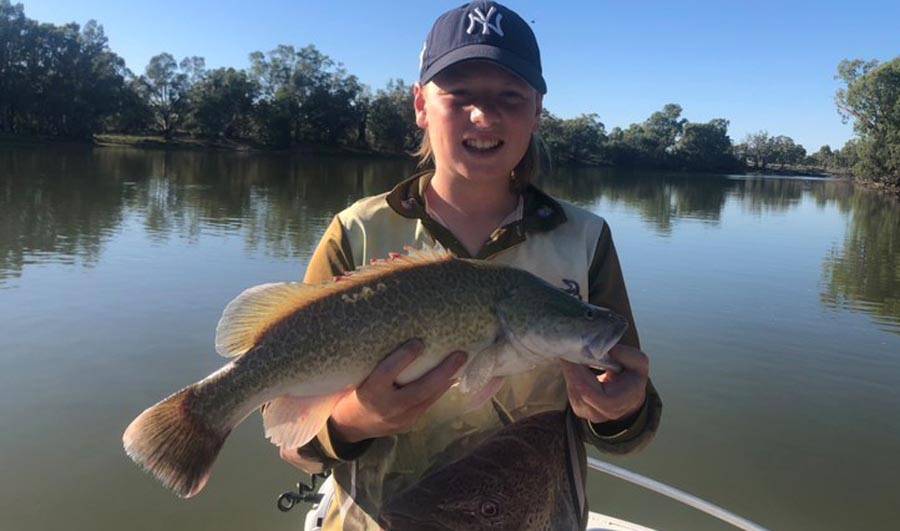 Blake has caught some cracking cod and yellowbelly fishing the Murray at Neds Corner recently.
IFISH WITH TACKLE WORLD ON TEN BOLD - SERIES 15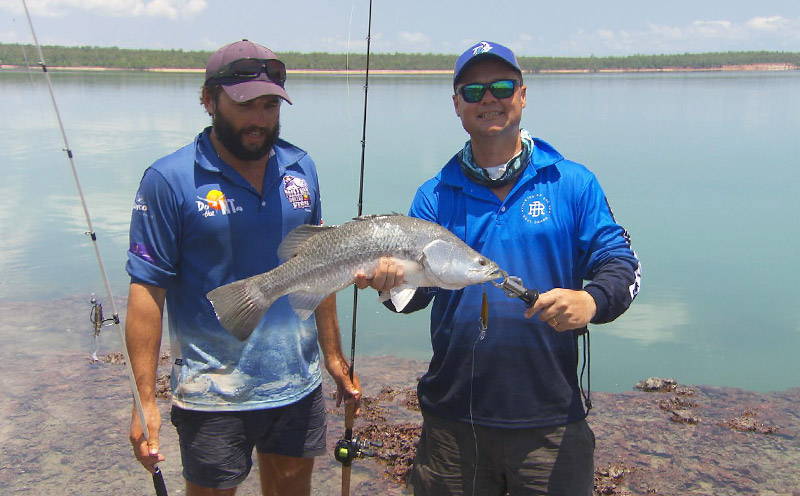 IFISH WITH TACKLE WORLD ON YOUTUBE
Catch past episodes of IFISH TV on Youtube if you need that fishing fix any time, any where.
TALKING FISHING - C31 - TUESDAYS at 8.30pm
Catch "Talking Fishing" on Melbourne's C31 TV (CH44) at 8.30pm each Tuesday night. Staff members David Kramer and Adam Ring together with Steve "Trelly" Threlfull host Australia's only "Live to Air" fishing television program at this prime time-slot. Put Tuesday night's at 8.30 away in your weekly diary of TV shows to watch!
Most fish have taste buds all over their body.

Good Luck with your fishing and stay safe on the water,

The TEAM at Tackle World Cranbourne & Mornington