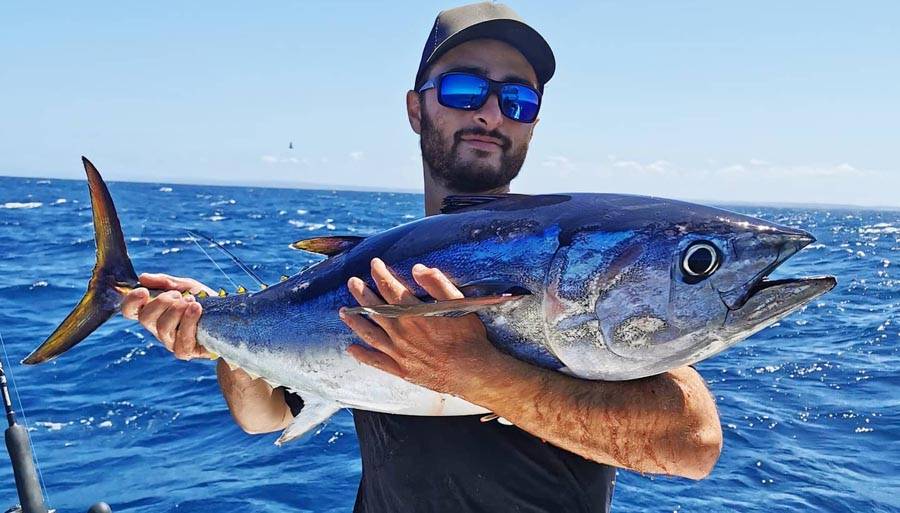 Chris Cassar from Cassar Fishing Charters had a couple of cracker trips offshore with his customers this past week with some solid gummies being landed as well as some fantastic tuna caught on stickbaits.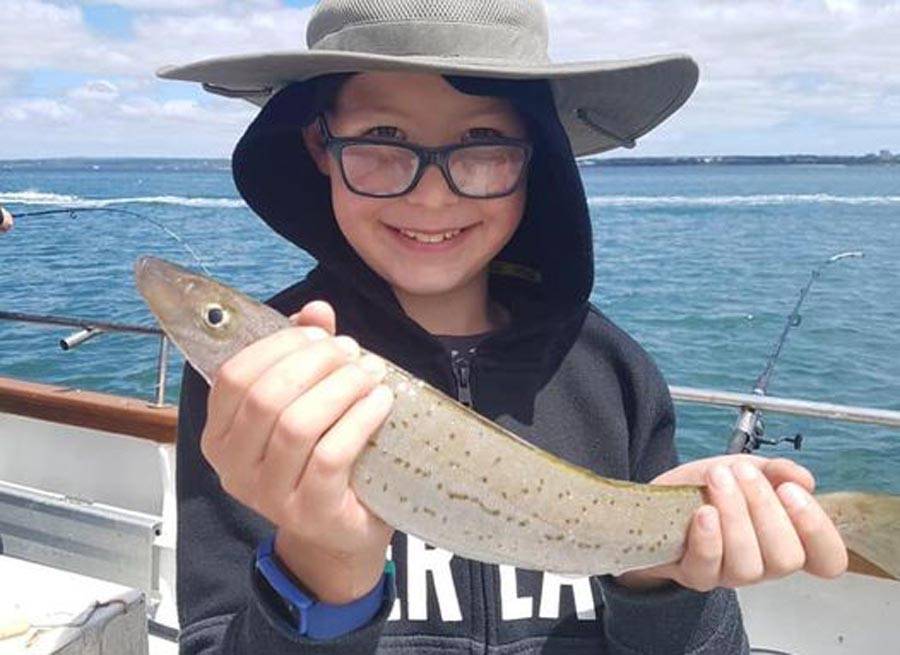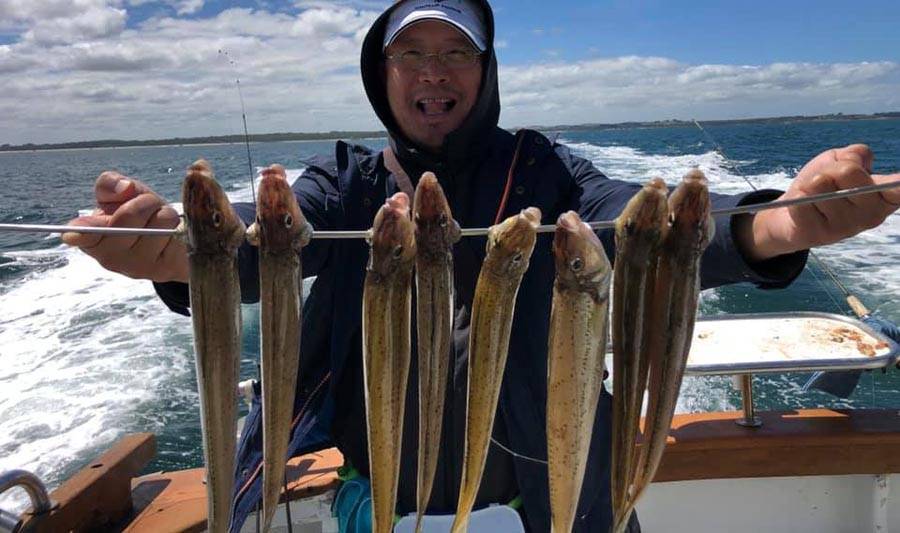 Steve Johnston from Ace Fishing Charters had plenty of smiling faces on board his charters this week with some fantastic Western Port whiting caught.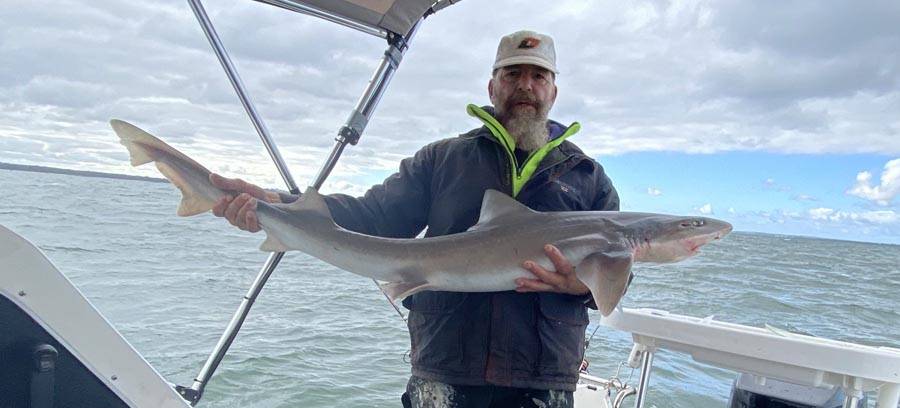 Richard Wagner fished the run in tide out from Hastings and caught this cracking gummy shark. Well done mate.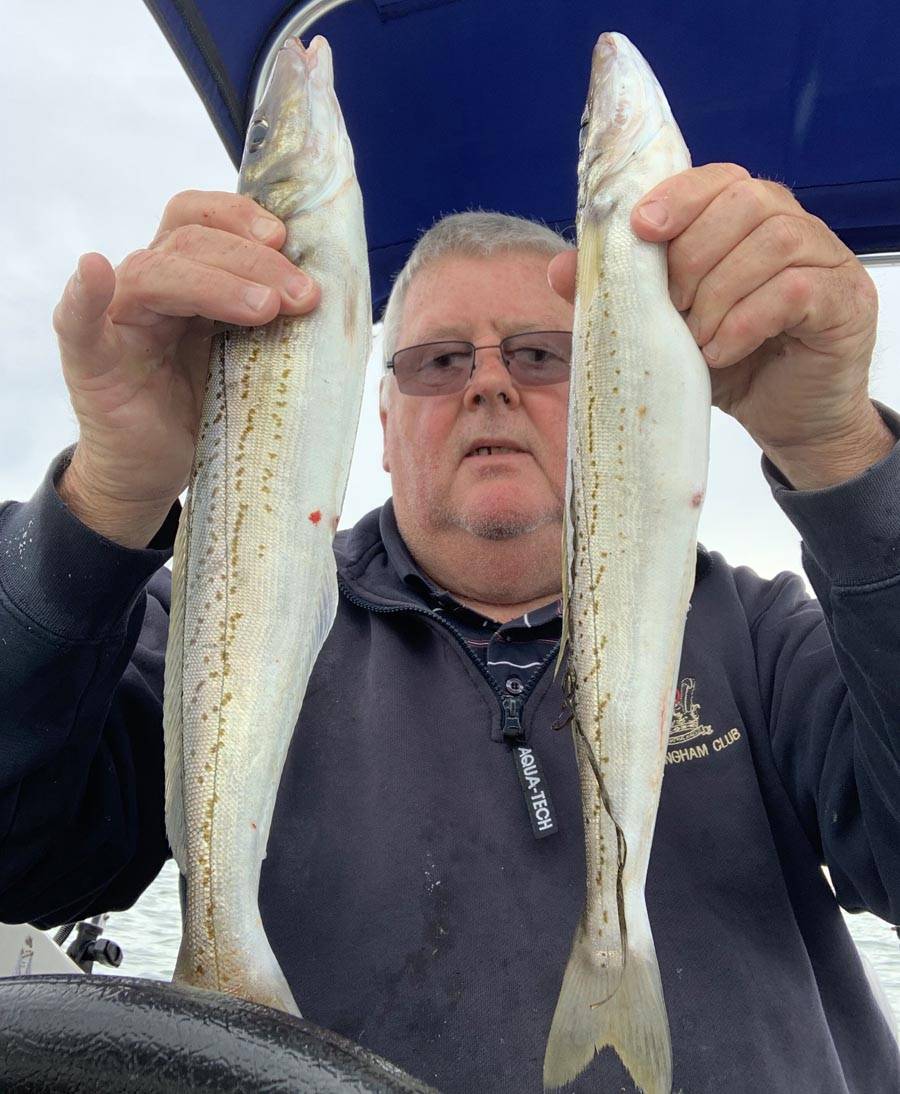 Don Wood with a couple of ripper whiting caught at Middle Spit in 6 metres.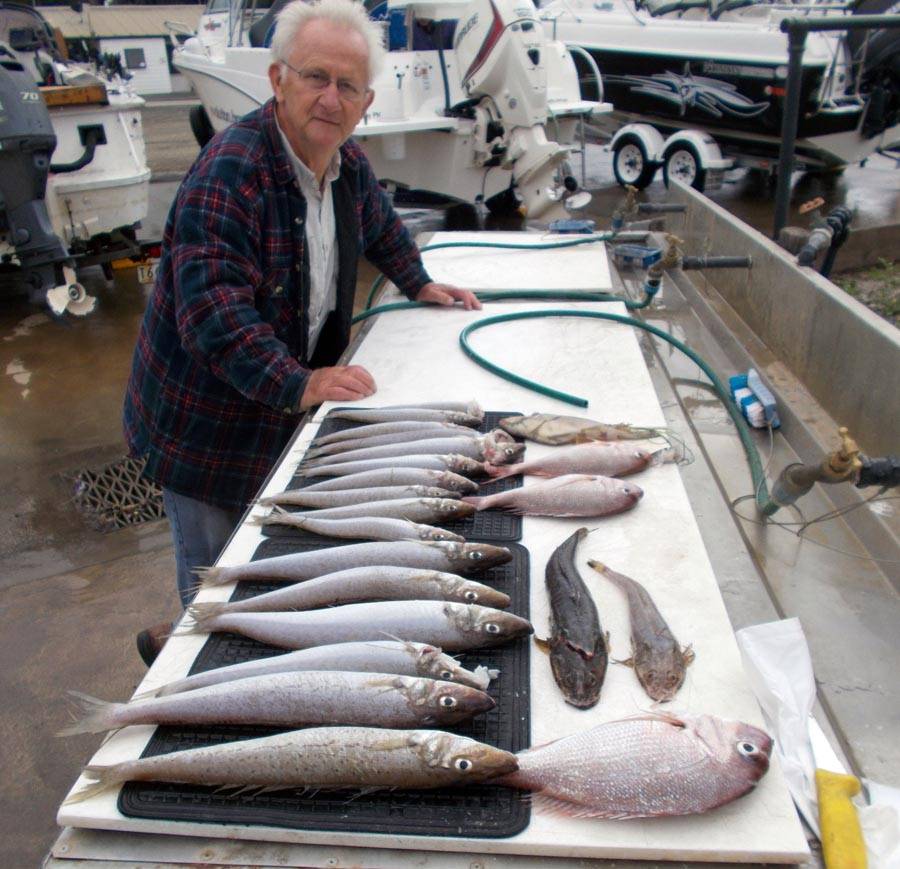 David Milne and John Allsop fished Quail Bank for 16 nice whiting and then hit Eagle Rock for some pinkies and flathead.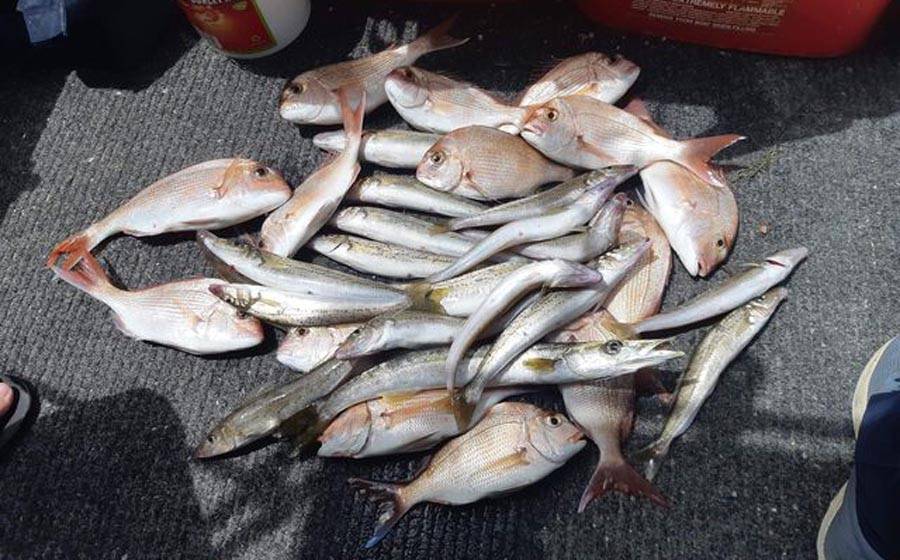 Joe and Luke fished Joes Island an hour before low tide using squid and cleaned up on the whiting and pinkies.
Craig McCluskey with one from a nice bag of tiger flathead caught out from the Eastern Entrance.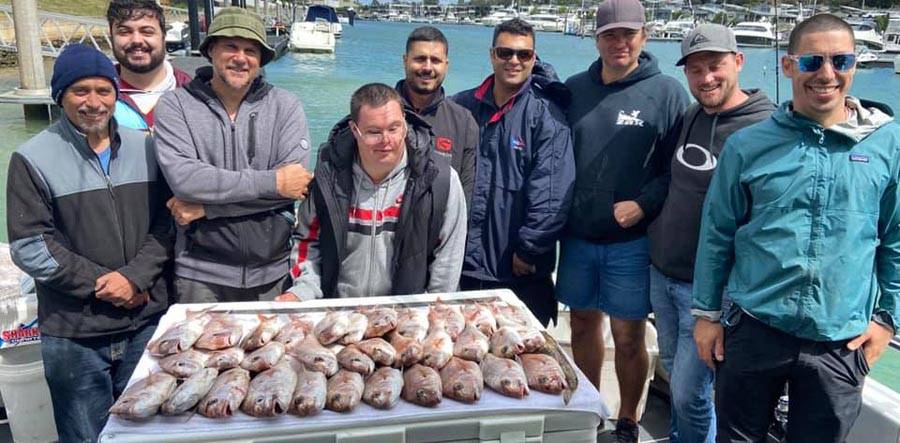 The Sharkmen Fishing Charters crew hit the snapper ground this week and managed plenty of pannies, perfect feed for all on board.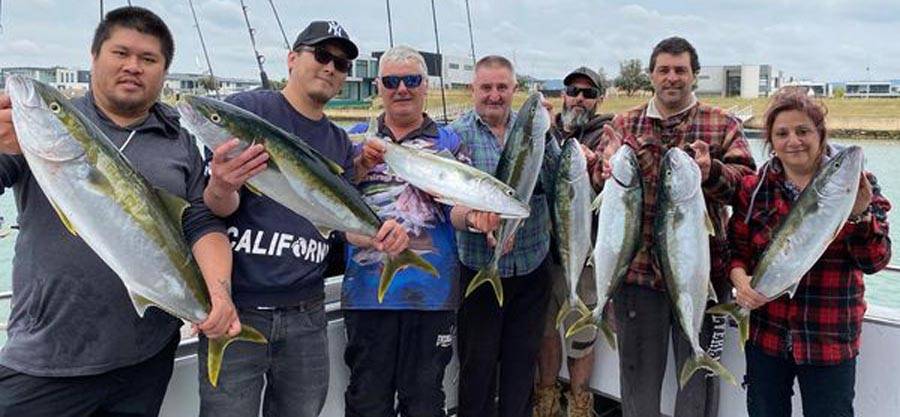 Matt Cini from Reel Time Fishing Charters had a cracker session on the kingfish with his customers this week launching from Martha Cove.
Davey headed out off Mornington after getting some tips from our team via Instagram and smashed the squid off Sunnyside beach and Fishermans beach. The best jigs were dark colours early morning then white once the sun got up.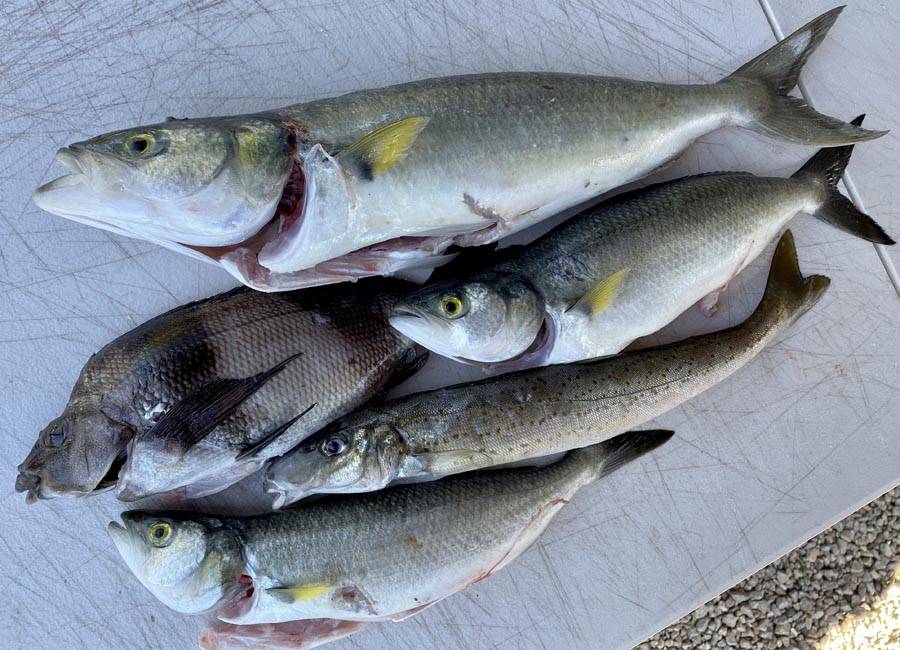 Gazza reports in from Mornington where he has been fishing along the reef edges between Schnapper Point and Fishermans Beach. He has been catching some nice salmon as well as whiting using berley to bring schools of fish to him.

Vince, Daniel and Elijah Scollo hooked this cracking thresher while snapper fishing near Lawrance Rock at Portland that took 30 minutes to land. Well done boys.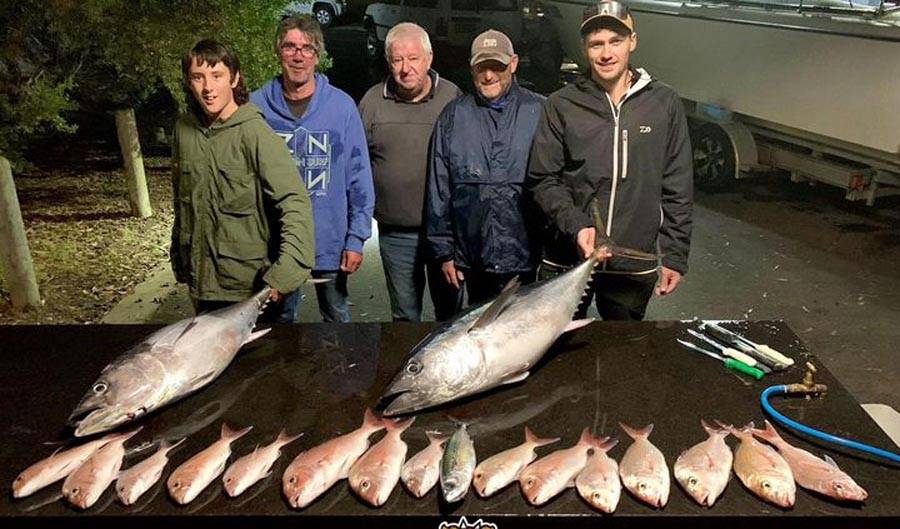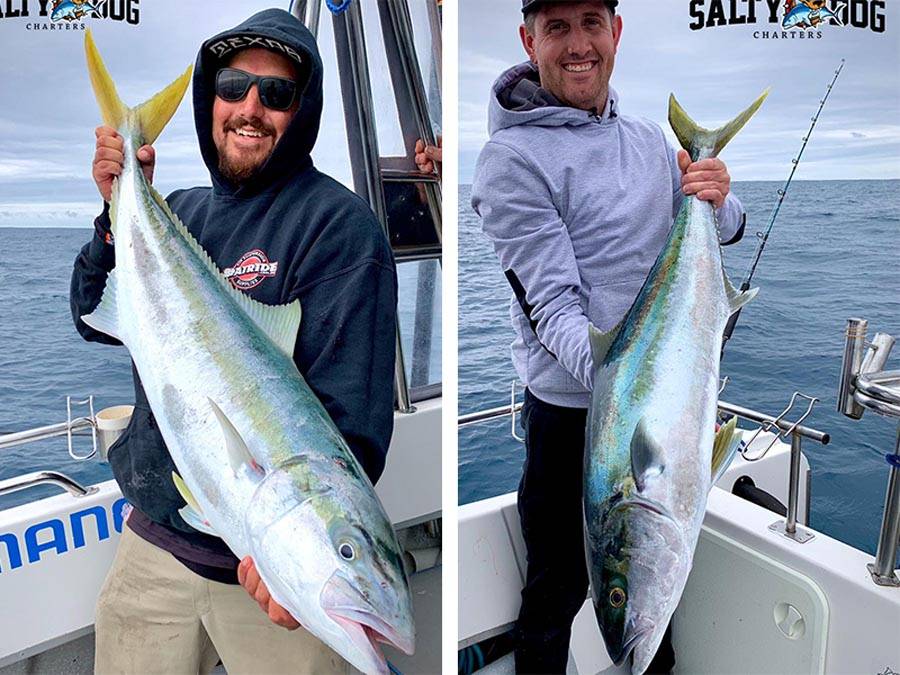 Dan Hoey from Salty Dog Fishing Charters had some fantastic sessions out from Portland this past week with some nice tuna and some cracker kings landed.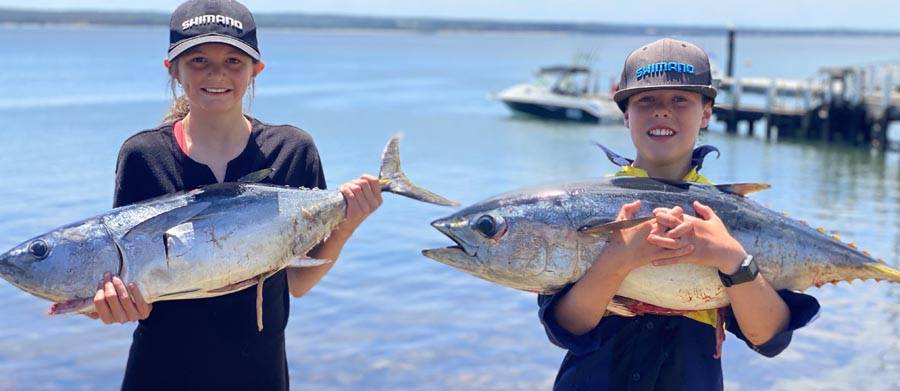 Lexi Holtman and Hayden Fenwick caught come fantastic tuna fishing out from Cape Paterson on the weekend.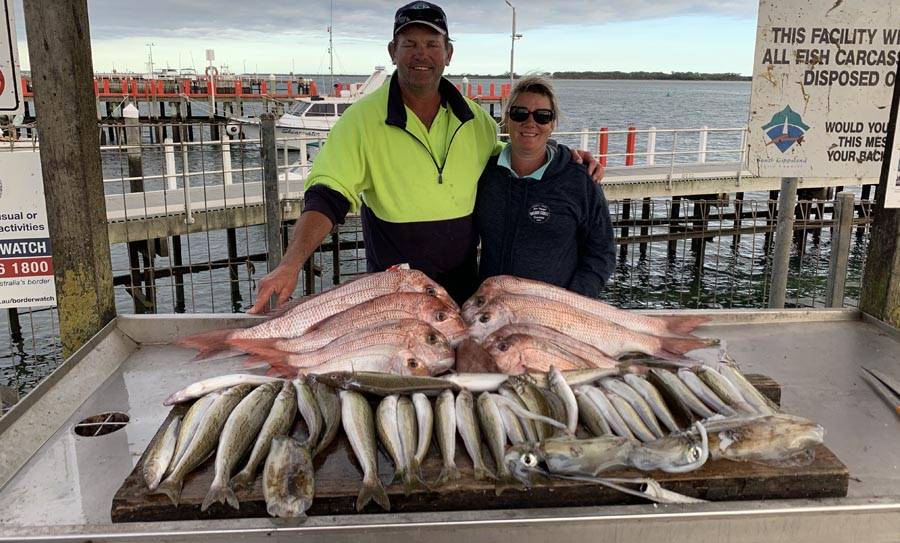 Brad and Vikki smacked the snapper and whiting at Port Welshpool recently bringing home some good feeds for the family.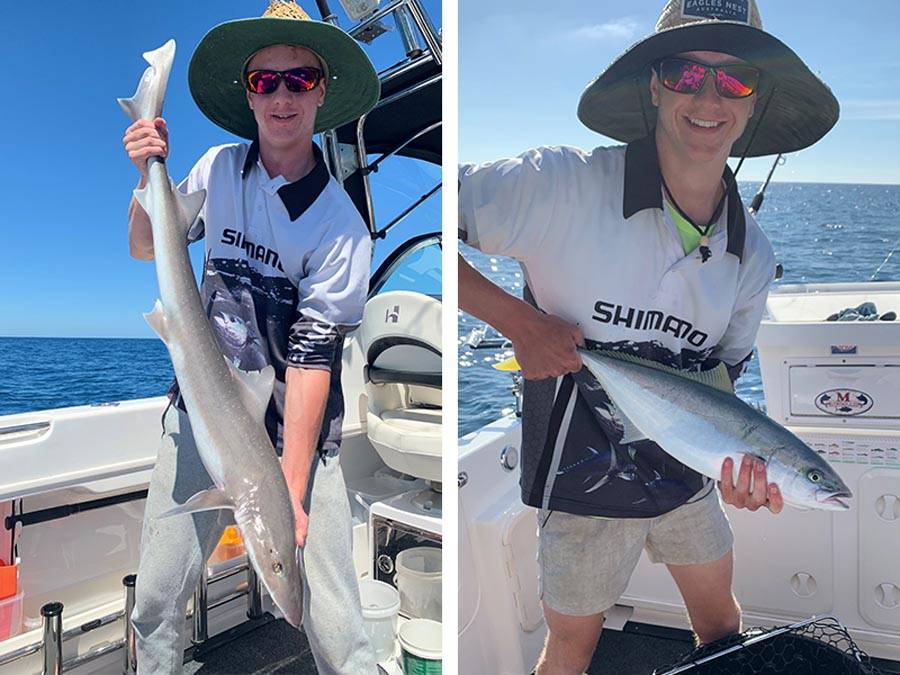 Tom Kaehne and his dad Richard fished out from Port Welshpool and managed a nice gummy as well as a 63cm kingyfish caught on a gummy bait.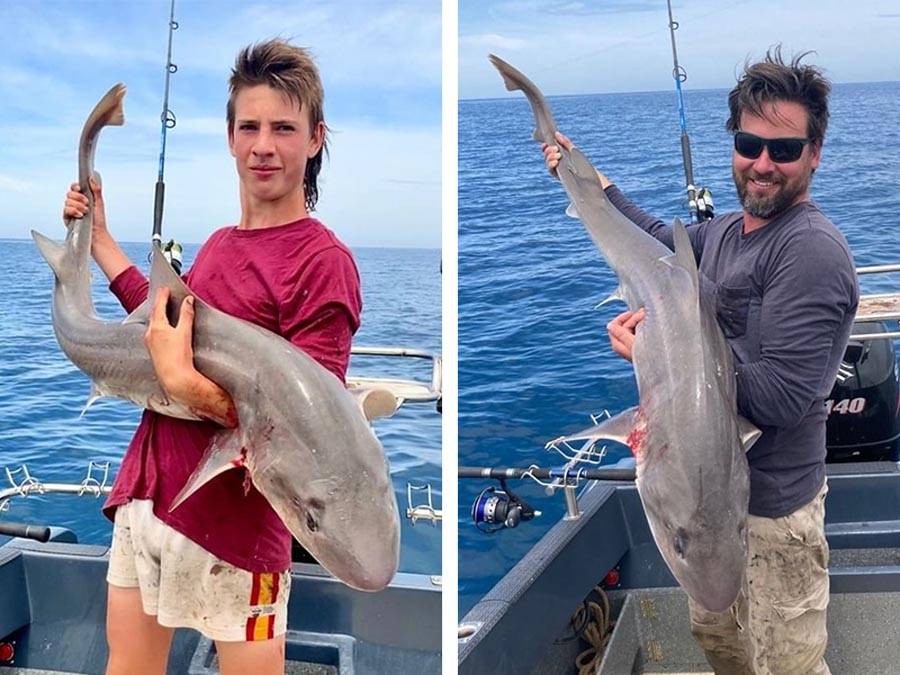 Will and his dad Damien fished off Port Welshpool and caught 2 ripper gummies using paternoster rigs with parrot fish chunks for bait.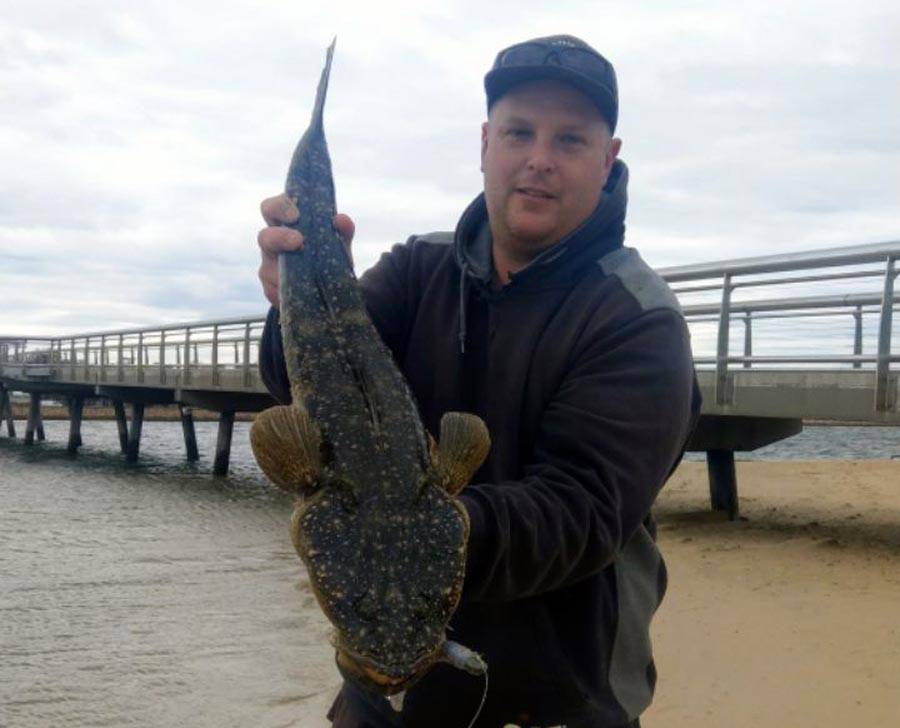 David Pratt caught and released this cracker dusky flathead fishing the footbridge at Lakes Entrance using a 4.5in paddle tail soft plastic.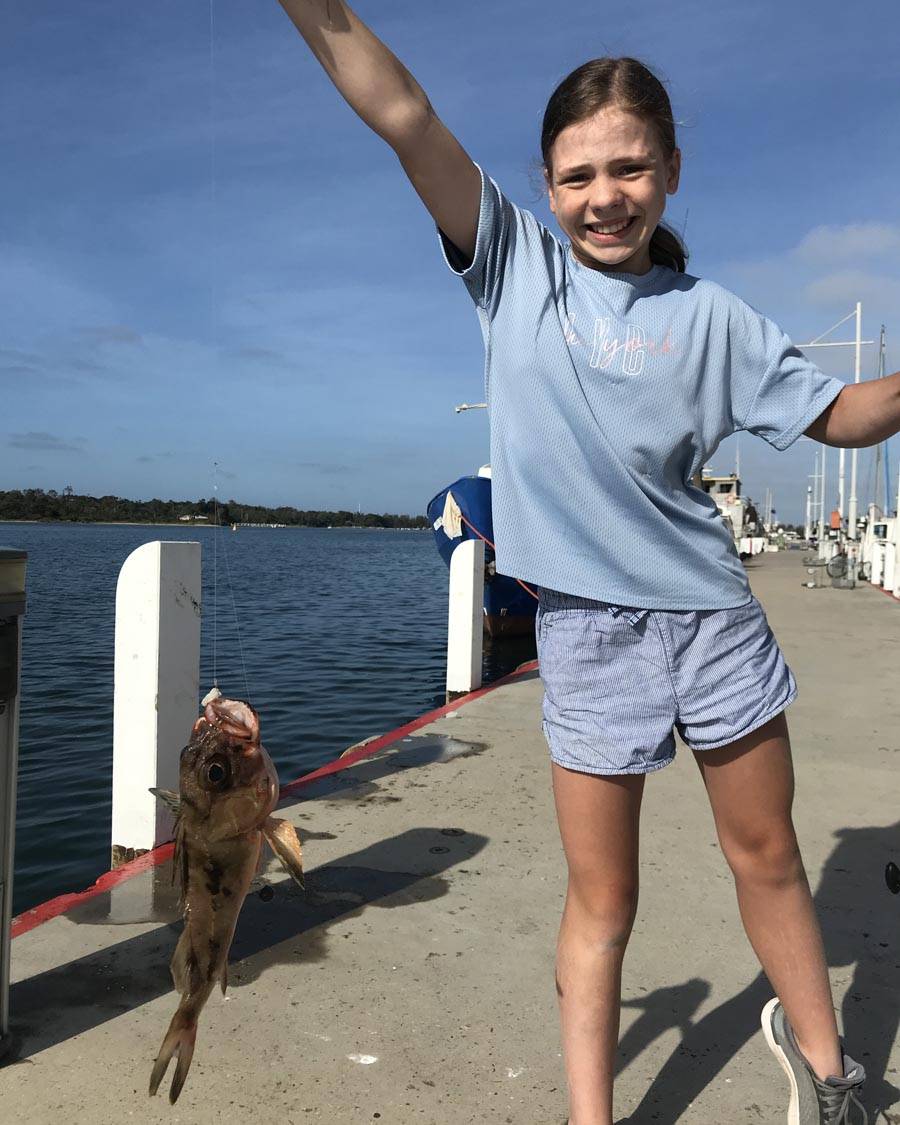 12yo Amelia Speairs caught this nice gurnard fishing at Lakes Entrance last week.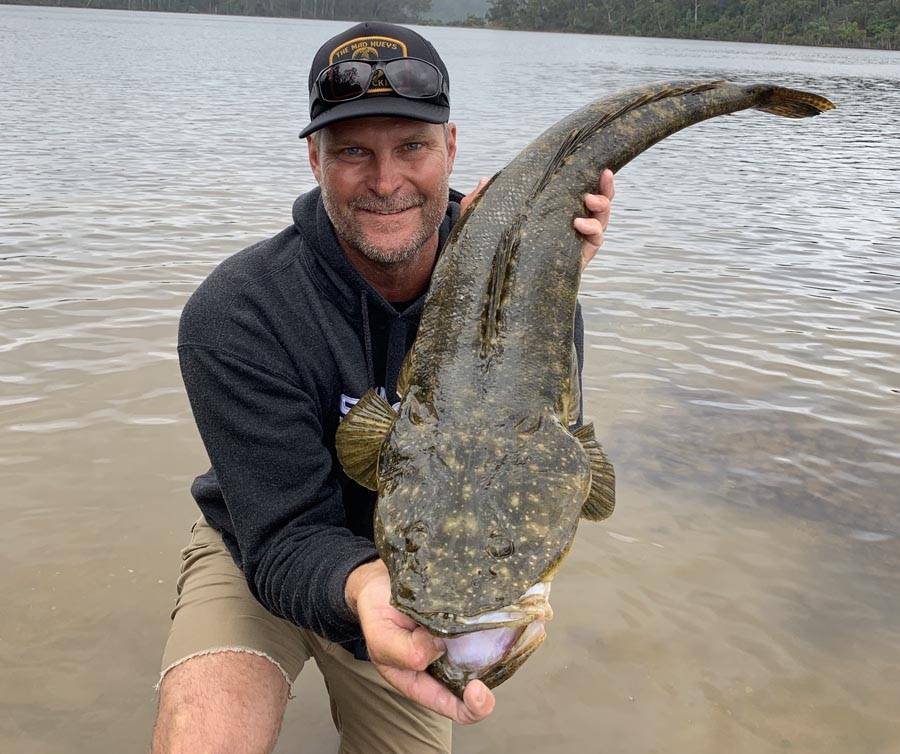 Trent Davis caught this beautiful 95cm dusky flathead fishing Lake Tyers recently using soft plastics.
Dan Mackenzie with a ripper 97cm dusky flathead caught at Lake Tyers last week.
IFISH WITH TACKLE WORLD ON TEN BOLD - SERIES 15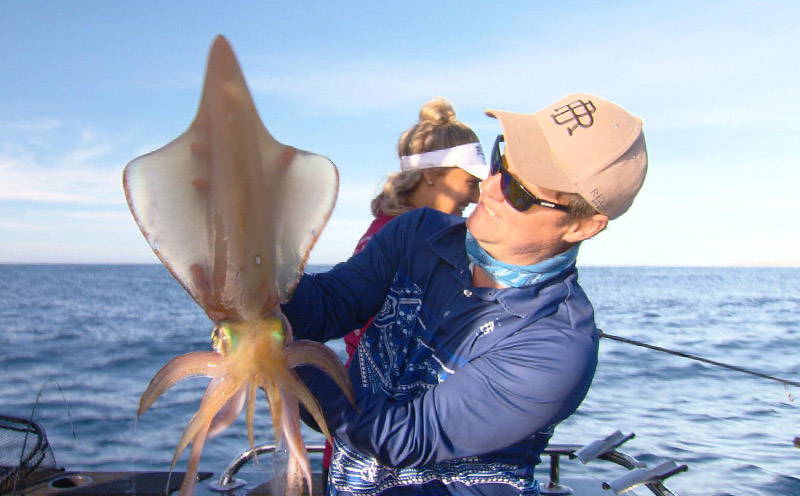 IFISH WITH TACKLE WORLD ON YOUTUBE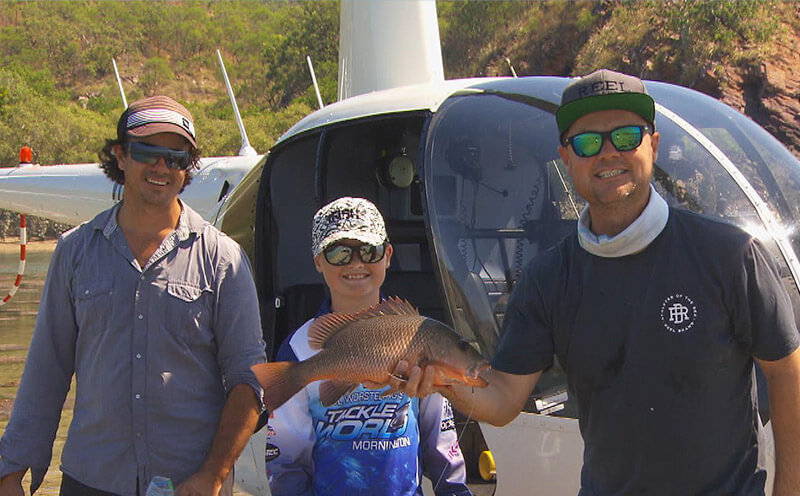 Catch past episodes of IFISH TV on Youtube so you can get your fishing fix any time, any where.
TALKING FISHING - C31 - TUESDAYS at 8.30pm
Catch "Talking Fishing" on Melbourne's C31 TV (CH44) at 8.30pm each Tuesday night. Staff members David Kramer and Adam Ring together with Steve "Trelly" Threlfull host Australia's only "Live to Air" fishing television program at this prime time-slot. Put Tuesday night's at 8.30 away in your weekly diary of TV shows to watch!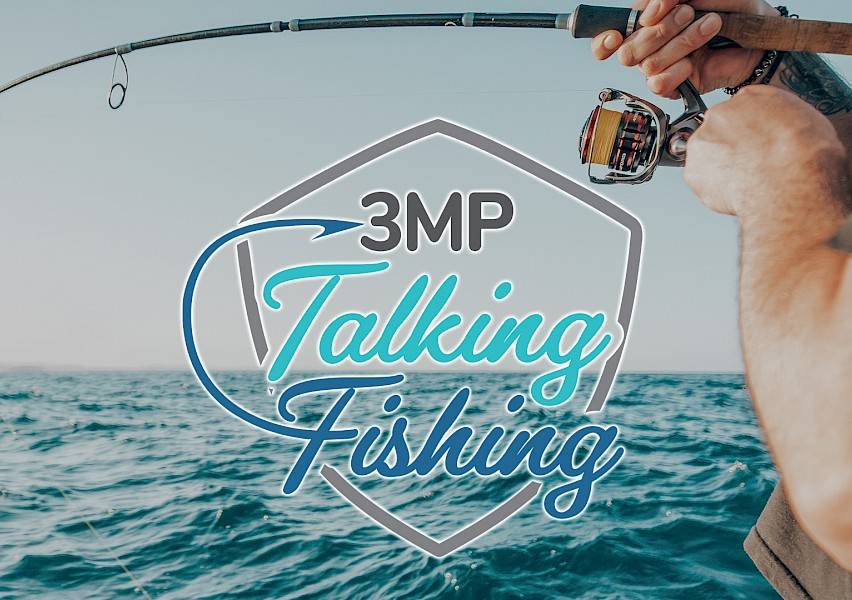 Catch a new episode of Talking Fishing on 3MP every Friday presented by staff members David Kramer and Adam Ring. The boys chat with charters operators and prominent anglers to find out what's biting and where plus each week there's a special guest talking serious fishing. Add in a fresh fish market update and all the Fisheries news. It's a weekly program not to be missed. Download the podcast here:
Catfish have over 27,000 taste buds. Humans have around 7,000.

Good Luck with your fishing and stay safe on the water,

The TEAM at Tackle World Cranbourne & Mornington