MELBOURNE KINGFISH & TUNA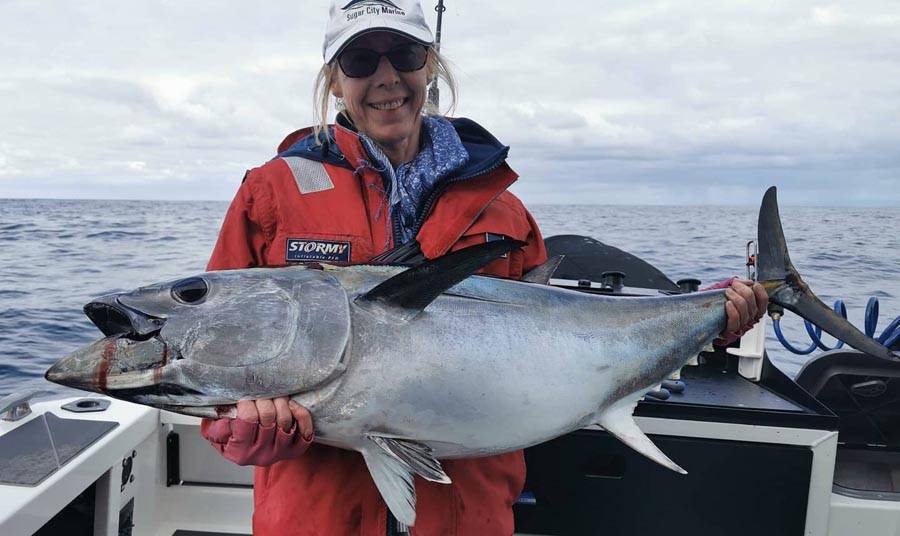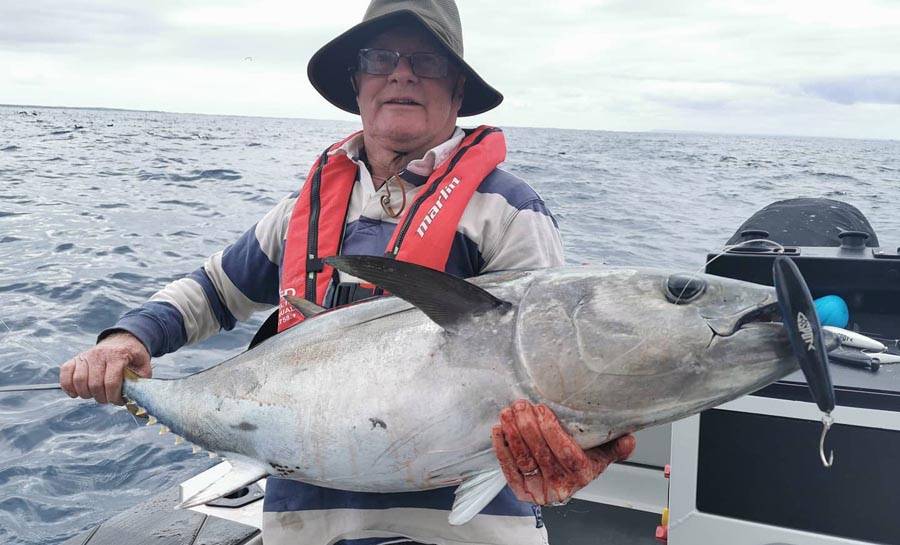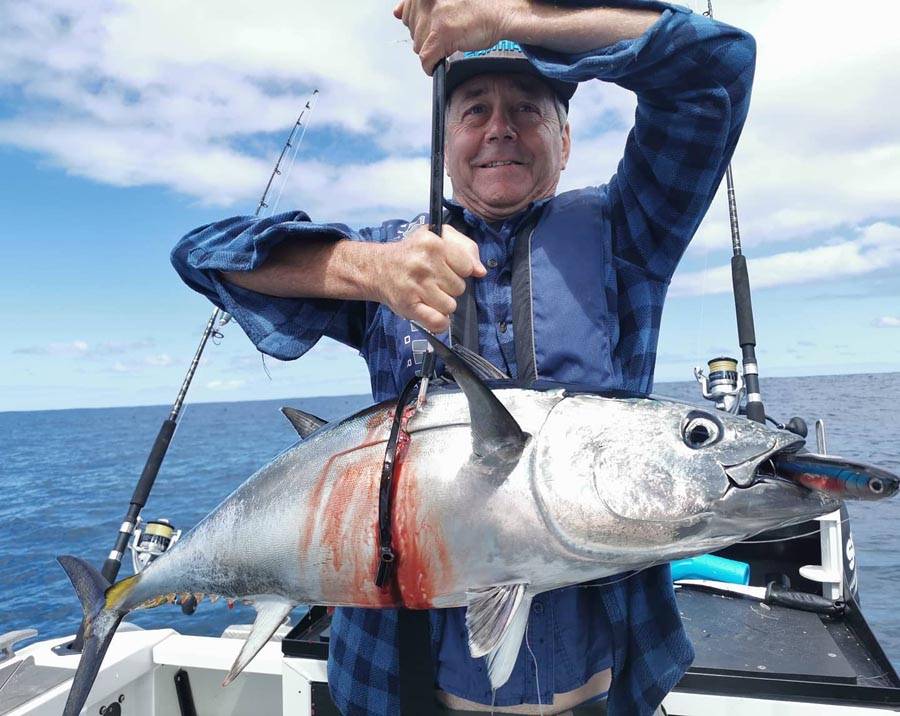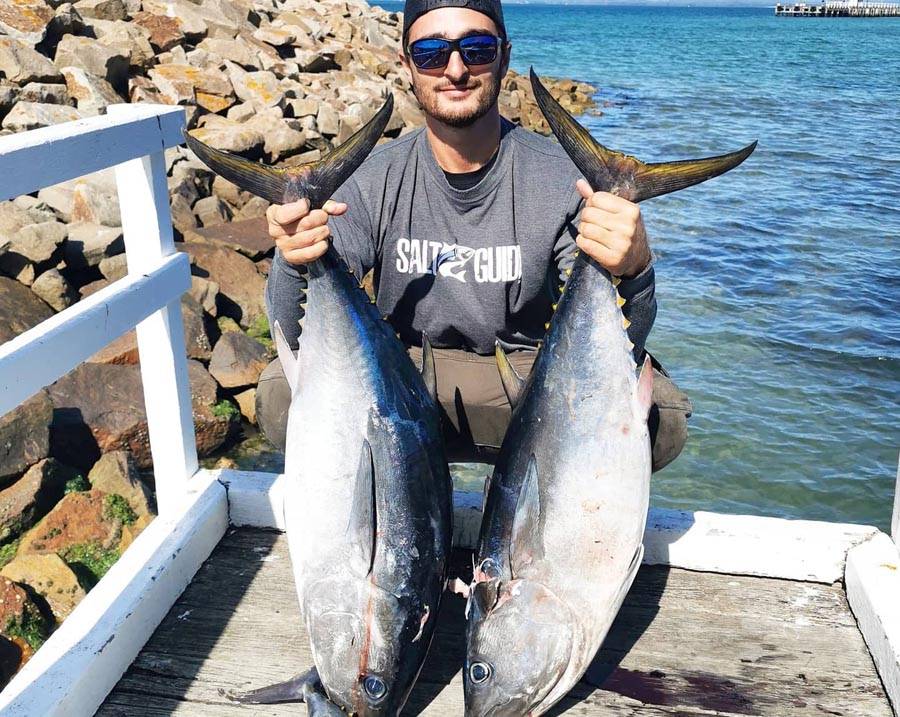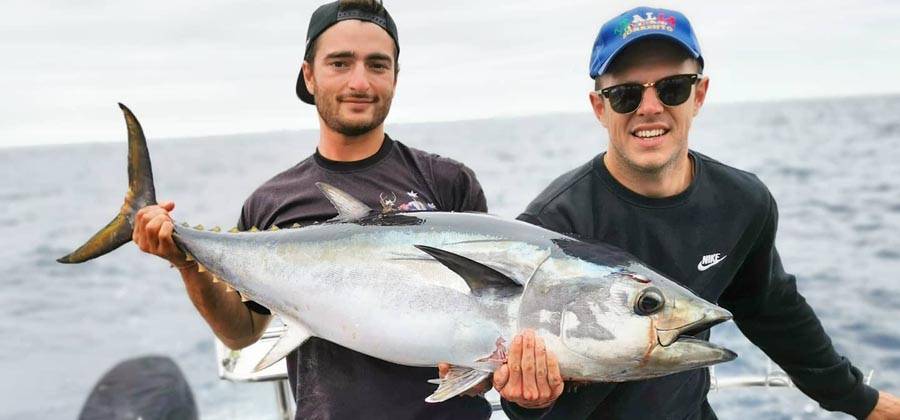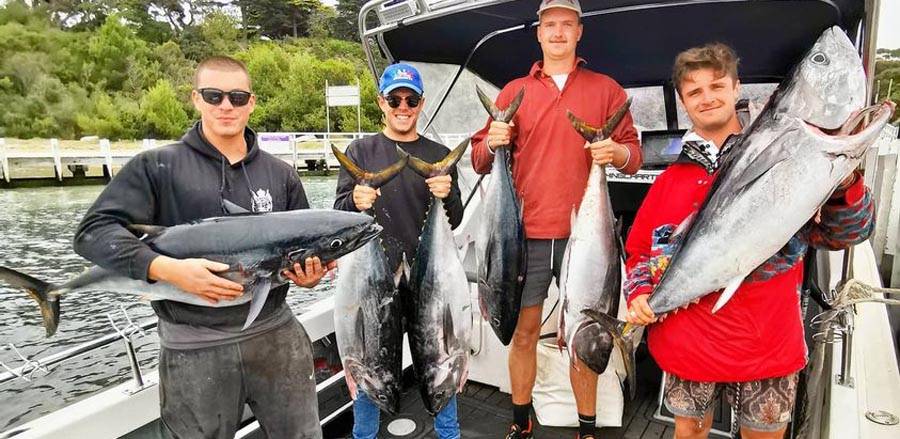 Chris Cassar from Cassar Fishing Charters headed offshore chasing tuna this past week and found plenty of fish for his customers. Casting stickbaits and poppers at schools has been very productive for Chris' customers.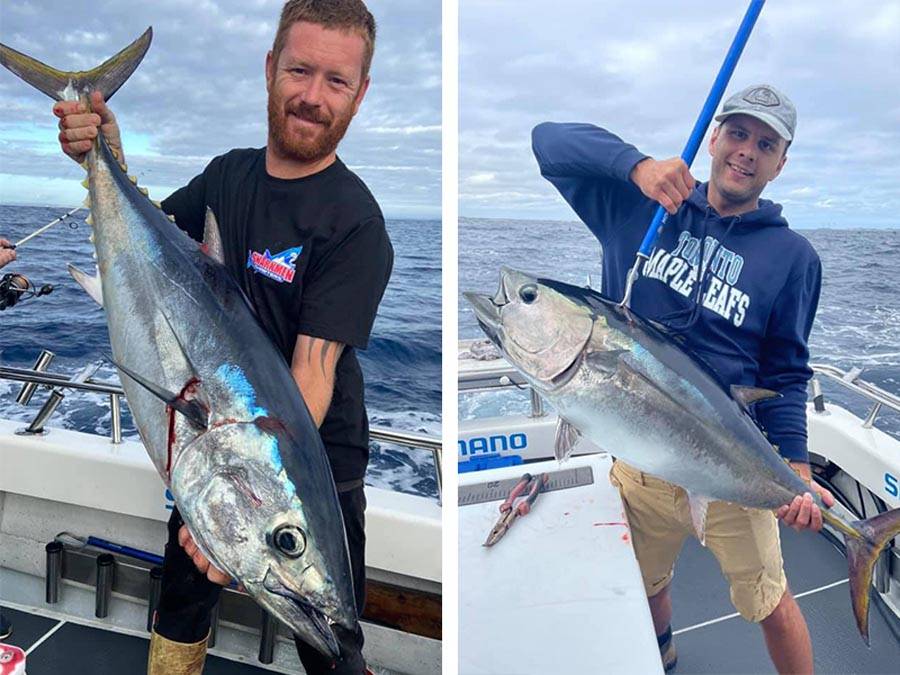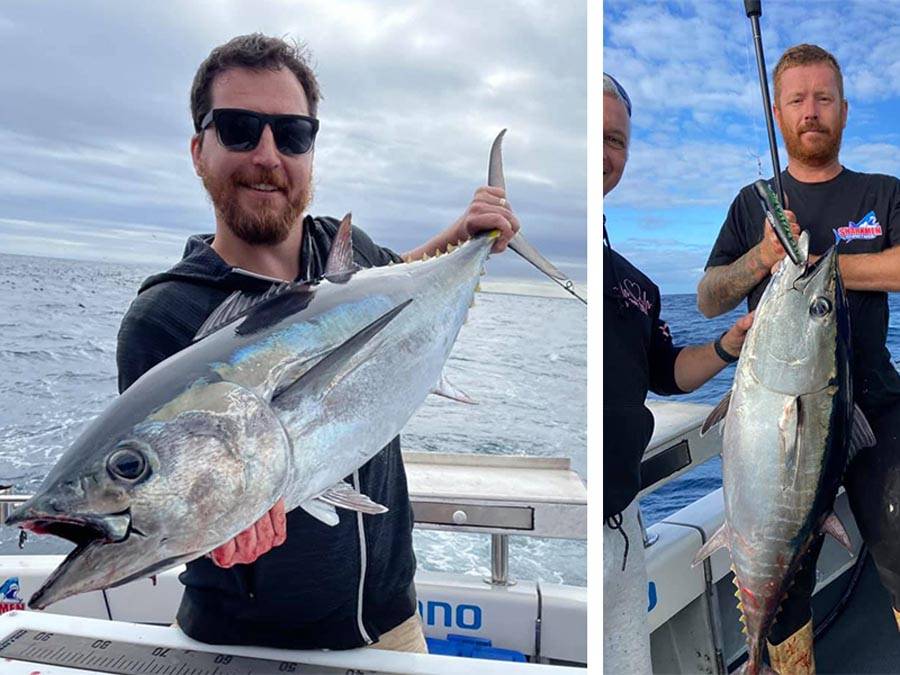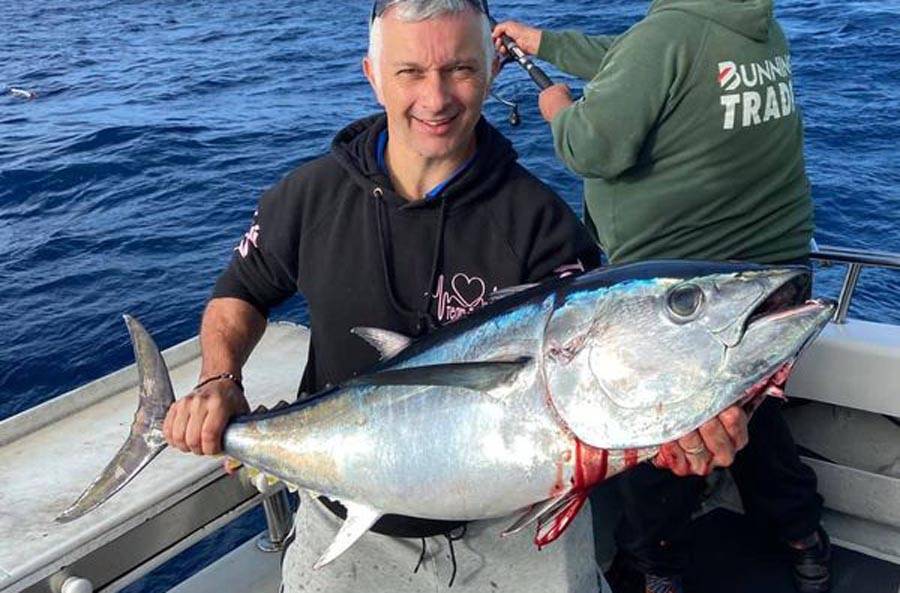 Rob and Dylan Mizzi from Sharkmen Fishing Charters got stuck into the tuna offshore this week with their customers catching some fantastic fish both trolling and casting.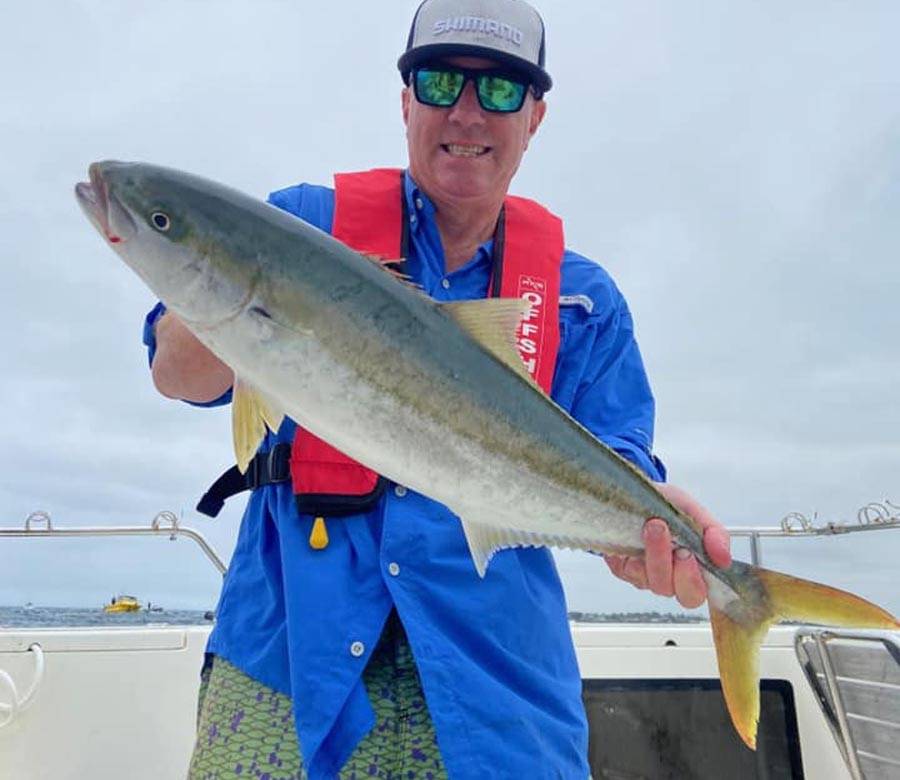 Staff member David Kramer got into some nice yellowtail kingfish in The Rip on the weekend with his family.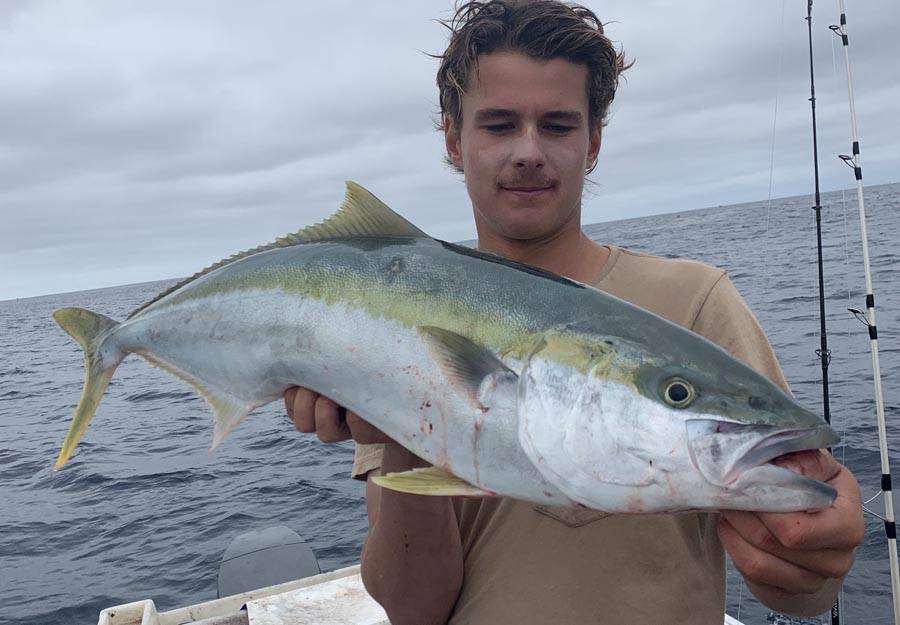 Zeph Lamperd with a ripper 99cm kingfish caught jigging in The Rip.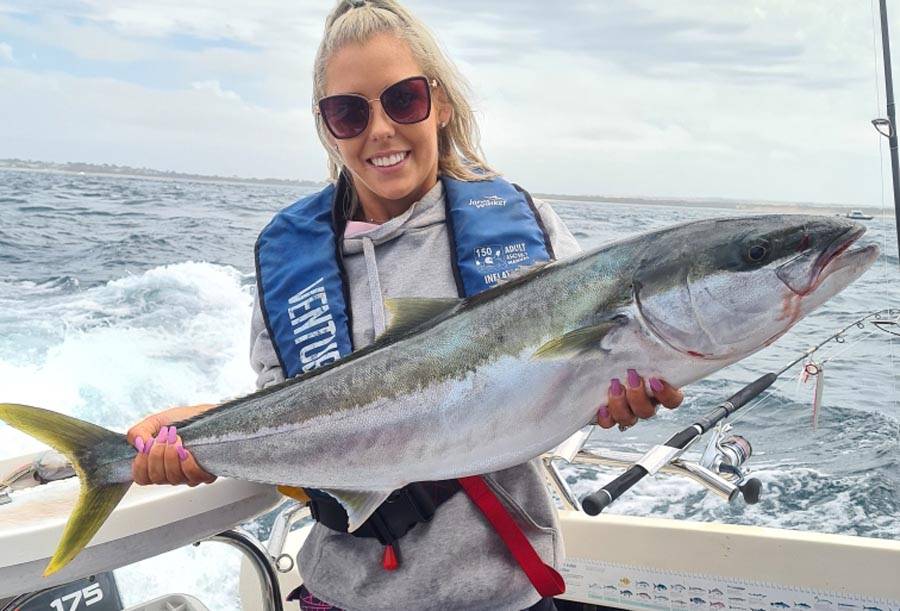 Madiy O'Loughlin with a cracker 9.5kg kingfish caught in The Rip using fresh bait.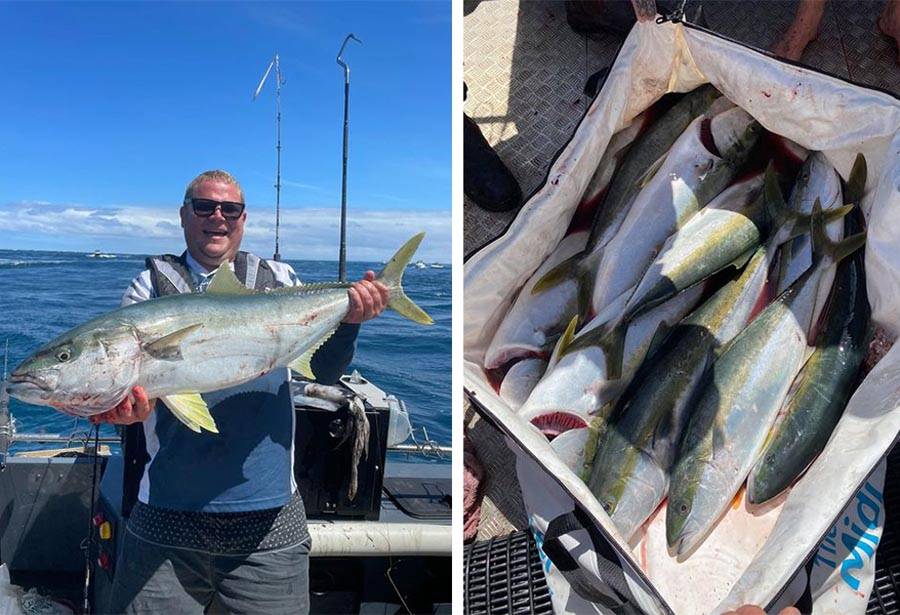 Bernard Abrams fished The Rip with Karl, Ben and Wayne and together they cleaned up on some fantastic kingfish with Bernard catching his new PB at 99cm. Well done guys!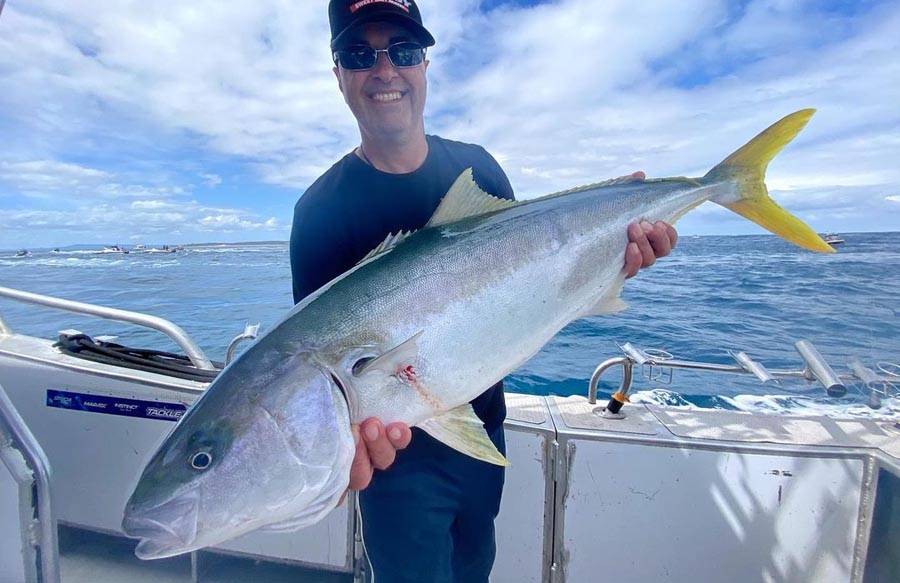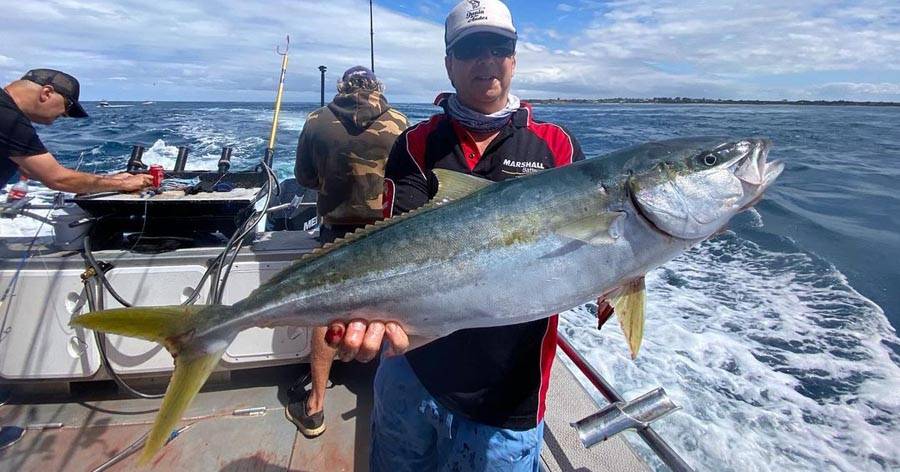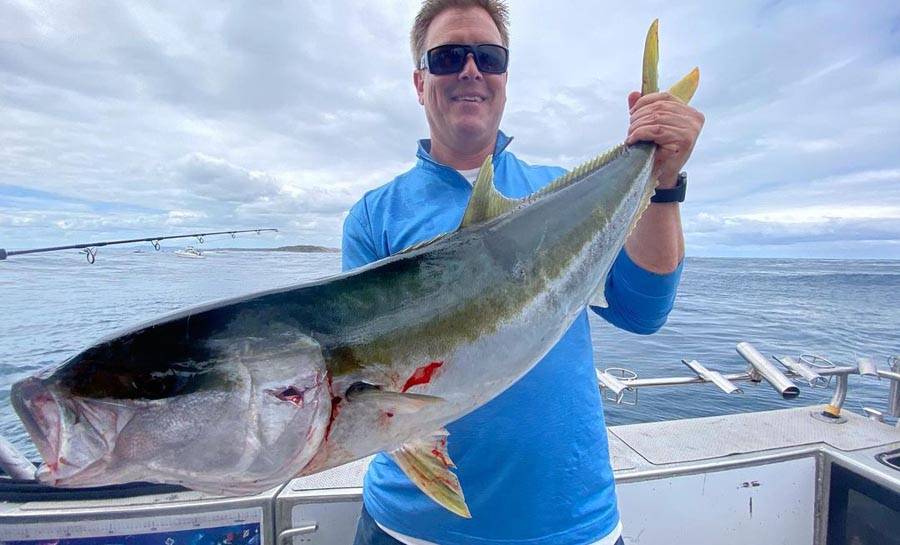 Bernard Abrams fished The Rip with Karl, Ben and Wayne and together they cleaned up on some fantastic kingfish with Bernard catching his new PB at 99cm. Well done guys!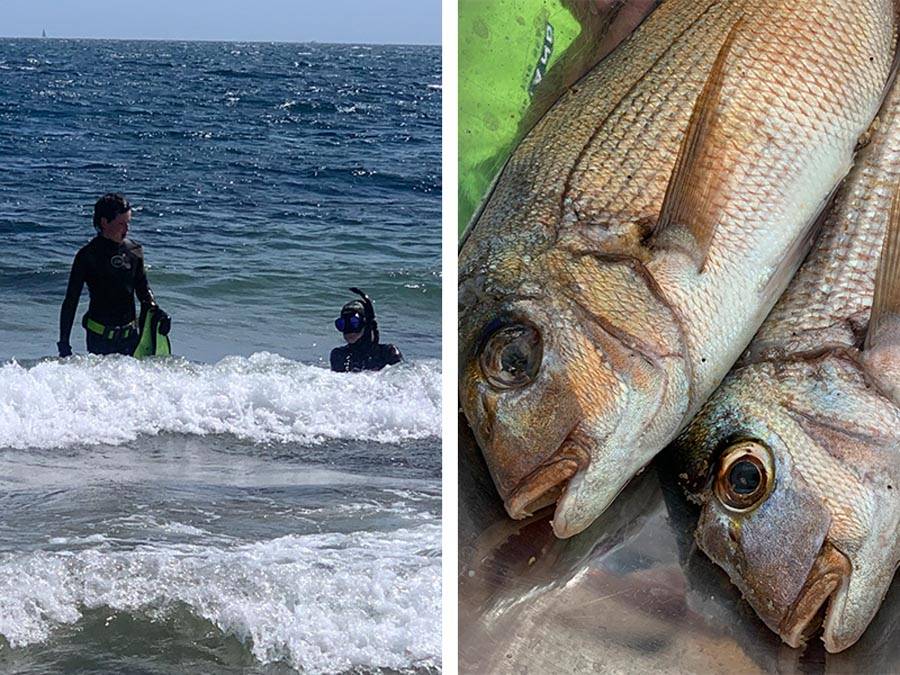 Jet Worsteling and his mate Ryder Lyne did a short dive off the beach at Mount Martha on the weekend. They saw countless numbers of pinky snapper in massive schools and Jet was lucky enough to spear 3 at around 33cm each. Those fish were turned into a beautiful meal served with an asian sauce.
Based on the fantastic numbers of fish Jet saw, during the week Jet and Paul took the boat out to a spot off Mount Martha in 6 metres of water to dive together. Once under the water they saw big schools of pinky snapper to around 38cm as well as tommy rough, yakkas and garfish. Jet managed to spear 2 nice pinky snapper and some leather jackets for a feed. Jet also speared some solid yakkas to use for bait at a later stage. If you love your spearfishing then it is well worth a look at some of the inner reefs along the Mornington Peninsula.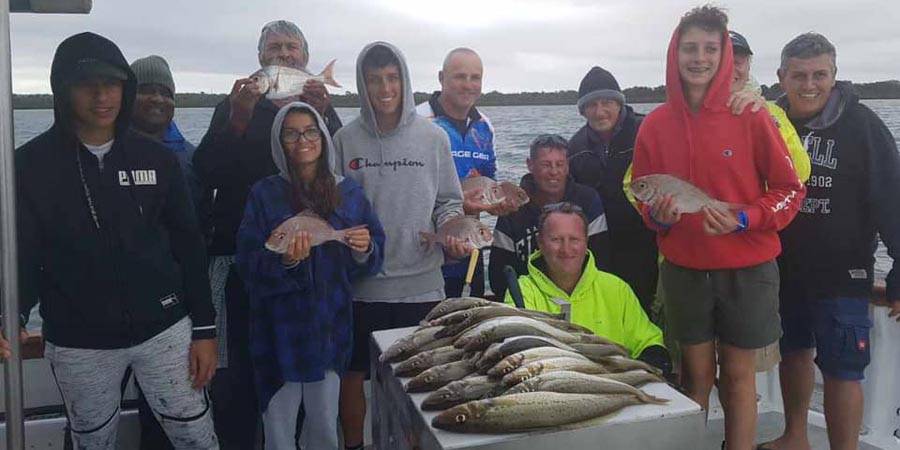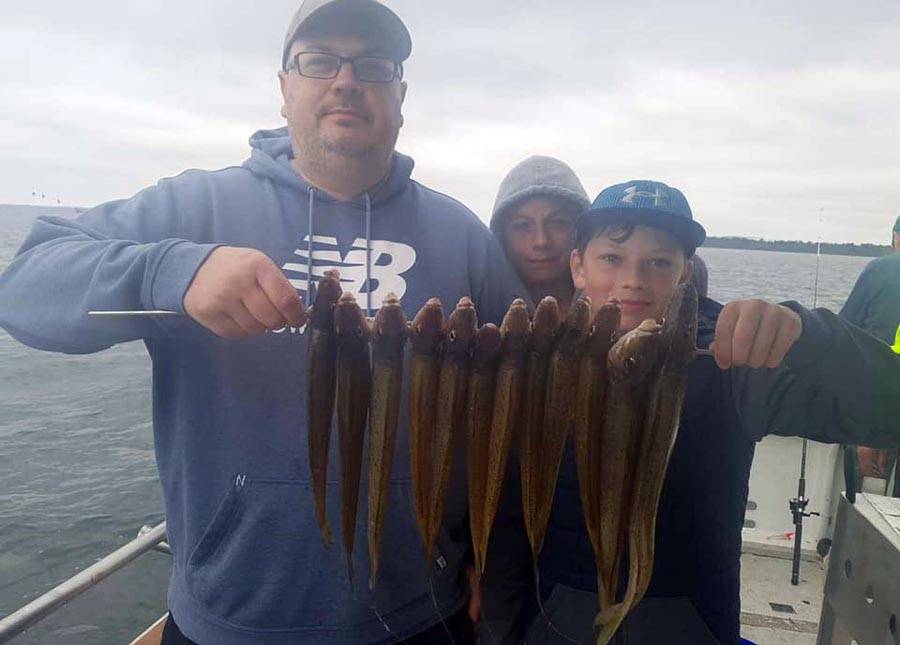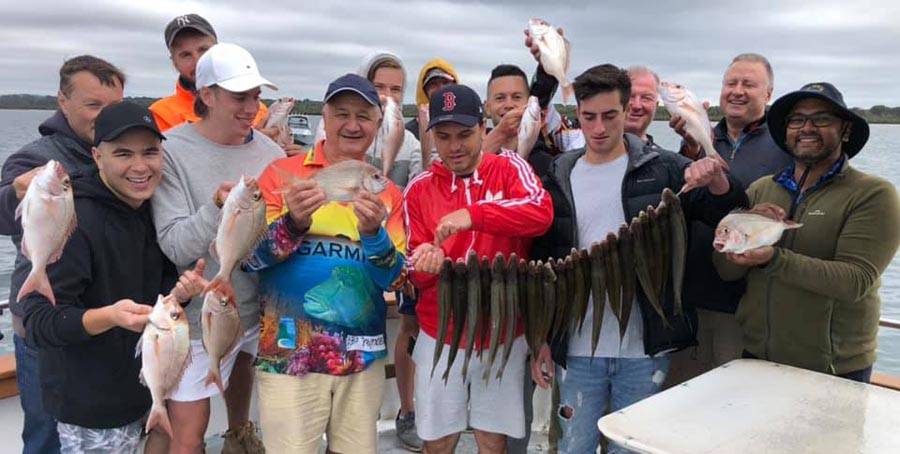 Steve Johnston from Ace Fishing Charters had some fantastic trips with his customers this week with some fantastic Western Port whiting for all as well as some nice pinky snapper.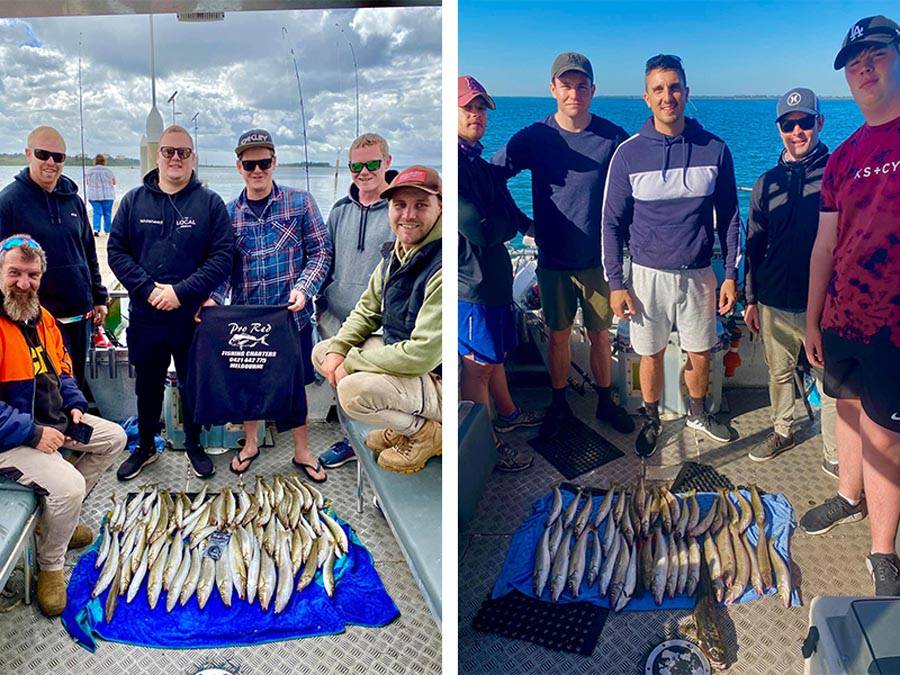 Jayson Turner from Pro Red Fishing Charters fished Western Port with his customers and they landed some fantastic whiting.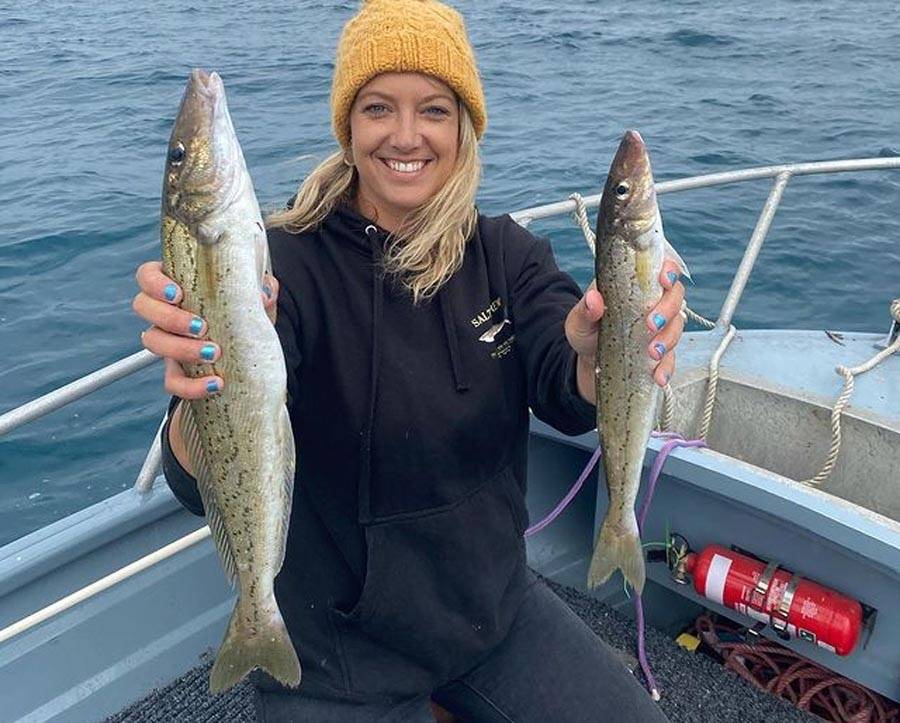 Michelle Brittain with a ripper 51cm whiting caught fishing the Western Entrance of Western Port over the weekend. Love ya work Shell and well done!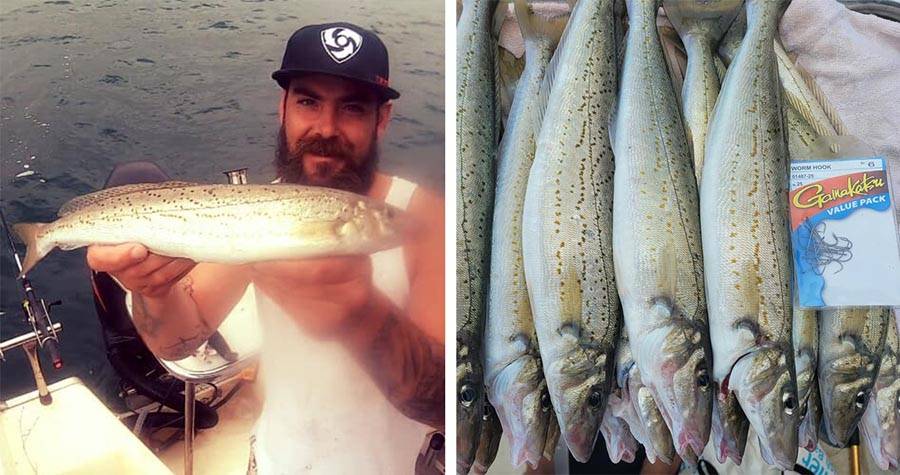 Gerry Morsman fished out from Hastings solo and smashed the whiting using pipis and squid using Gamakatsu sz6 worm hooks.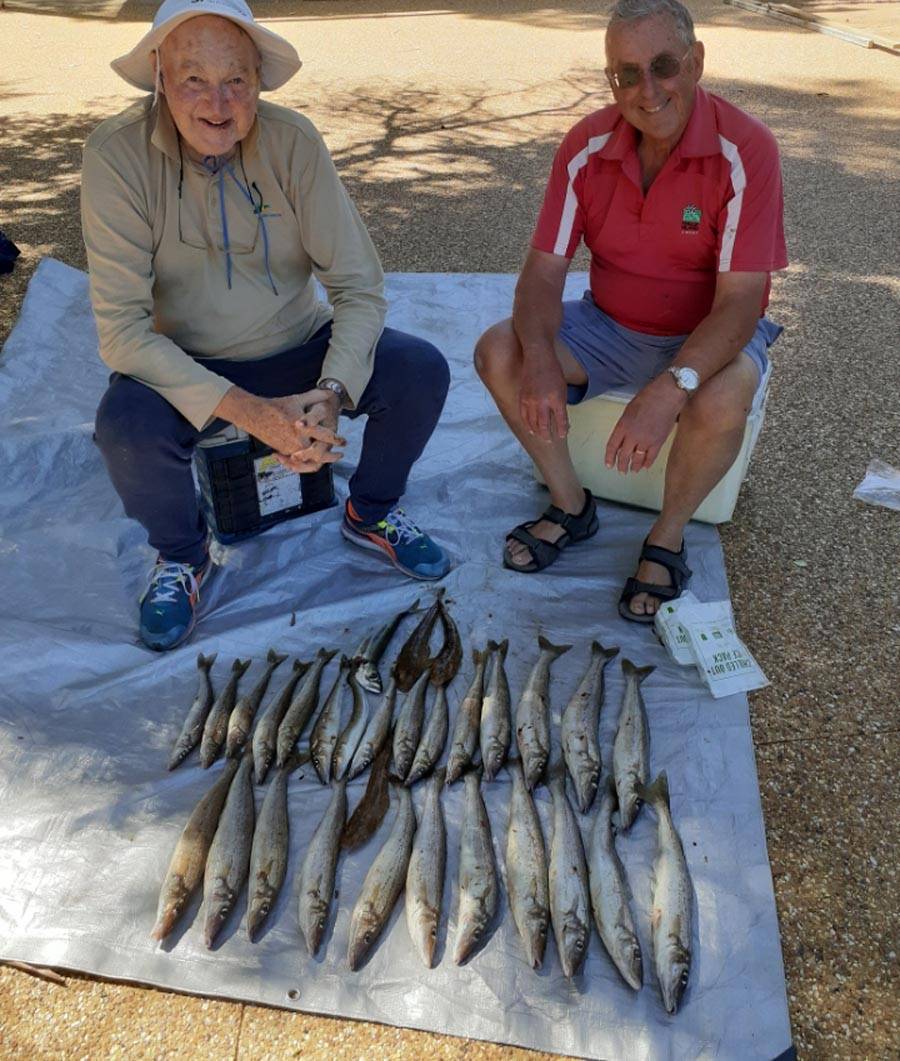 John and Norm fished Middle Spit and smashed the whiting to 43cm.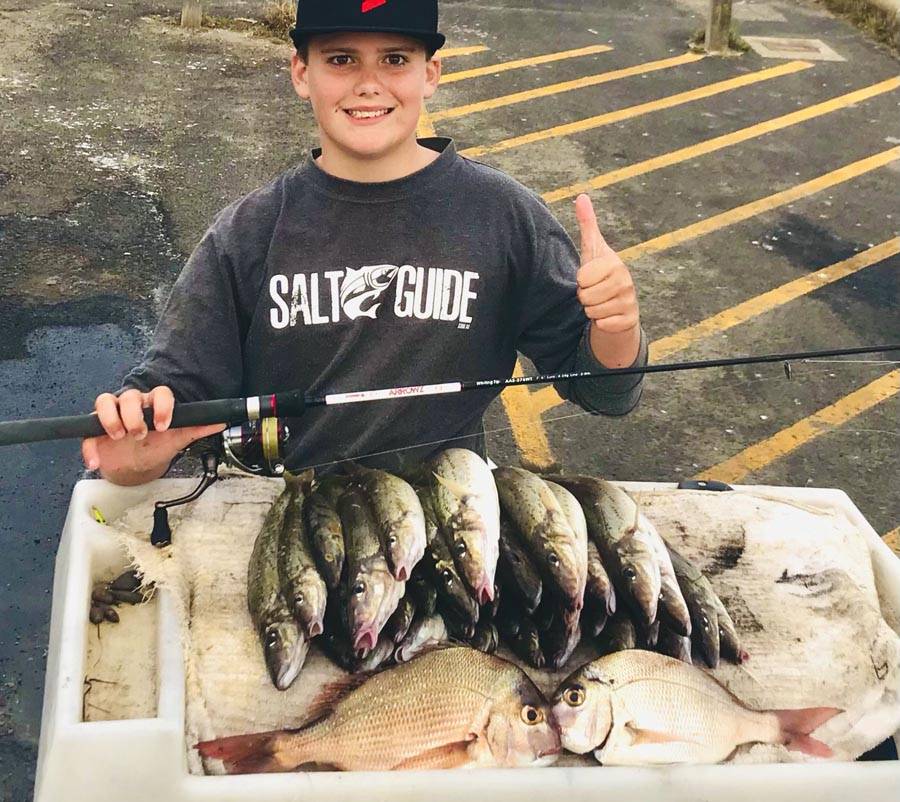 Kade Thornhill had a cracker session near Yaringa catching some fantastic whiting using pipis and squid for bait.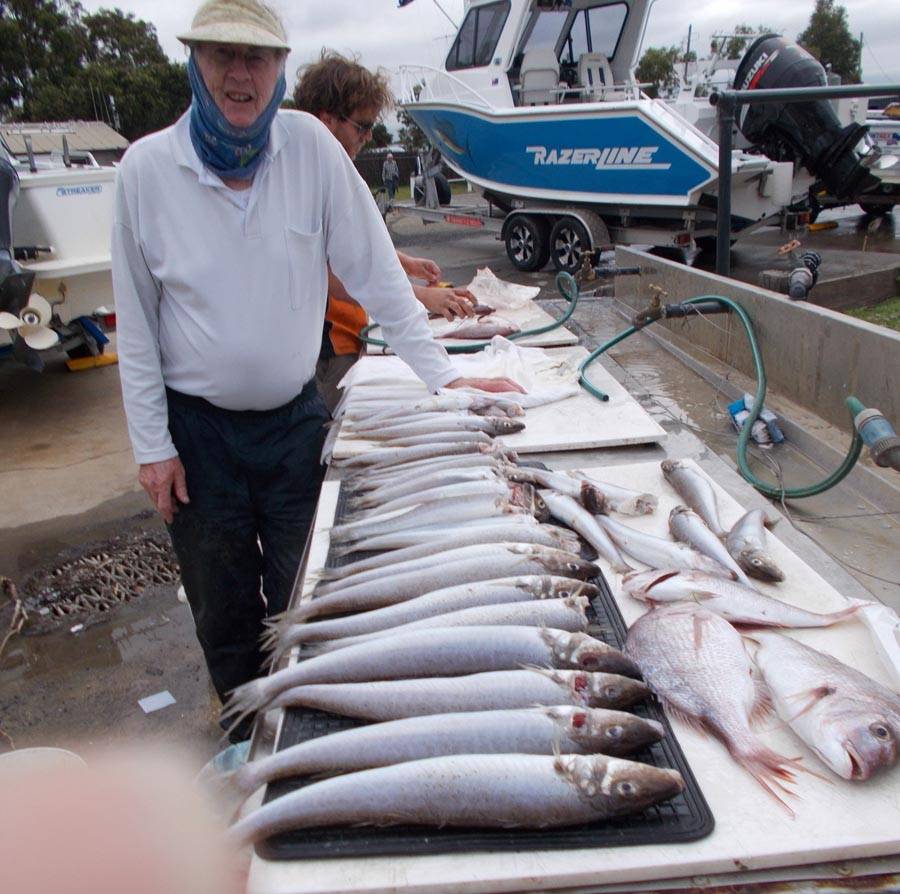 Bobby and Dave fished Quail bank on sunrise and landed 16 nice whiting and then moved not far to pick up another 20 fish. Mussels and cuttlefish the stand out baits for the guys.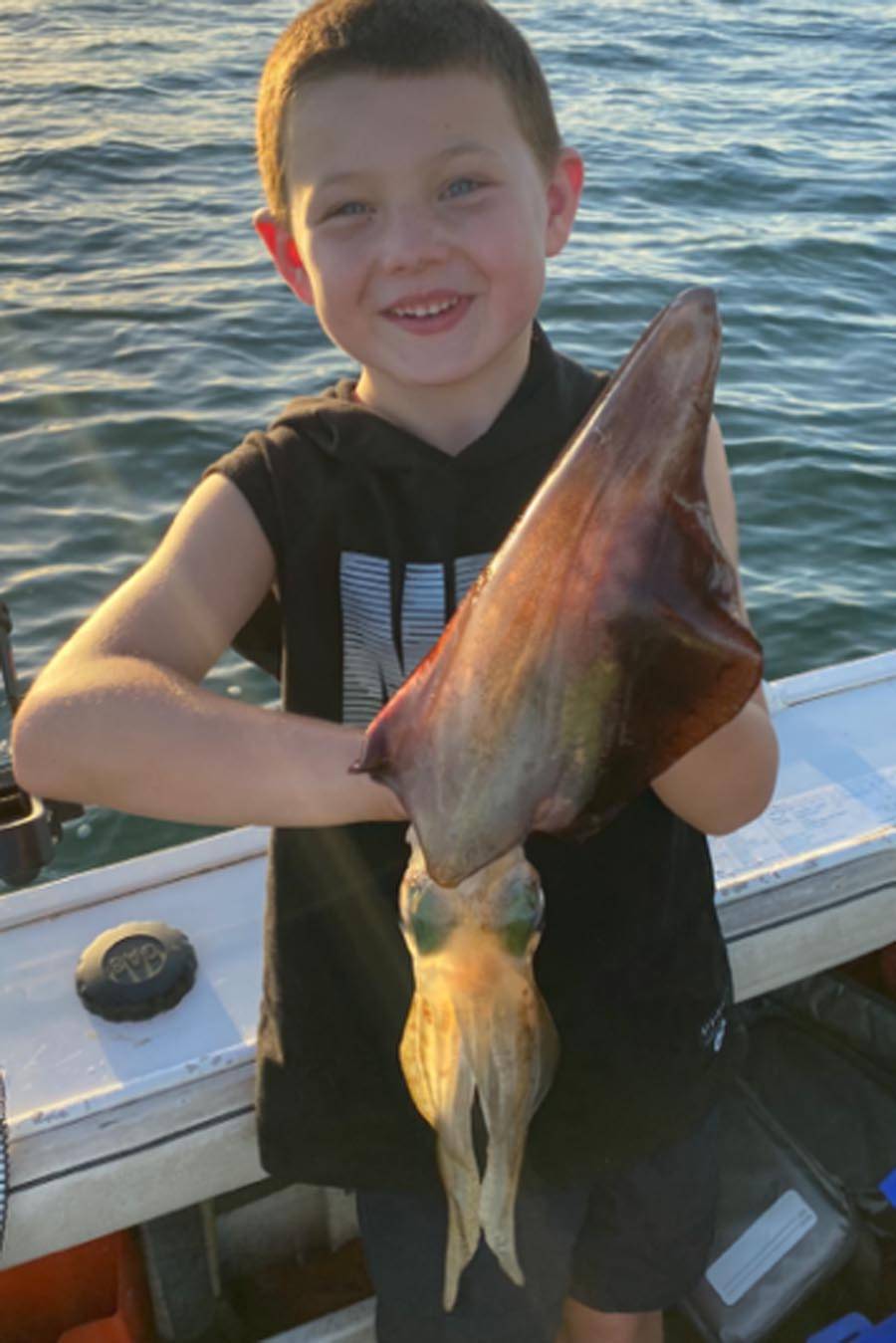 Jack Smith caught his PB squid fishing Quail Bank on the weekend, well done Jack

Paul Hilton with a cracker flathead caught as by-catch while gummy fishing in Western Port out from Bass.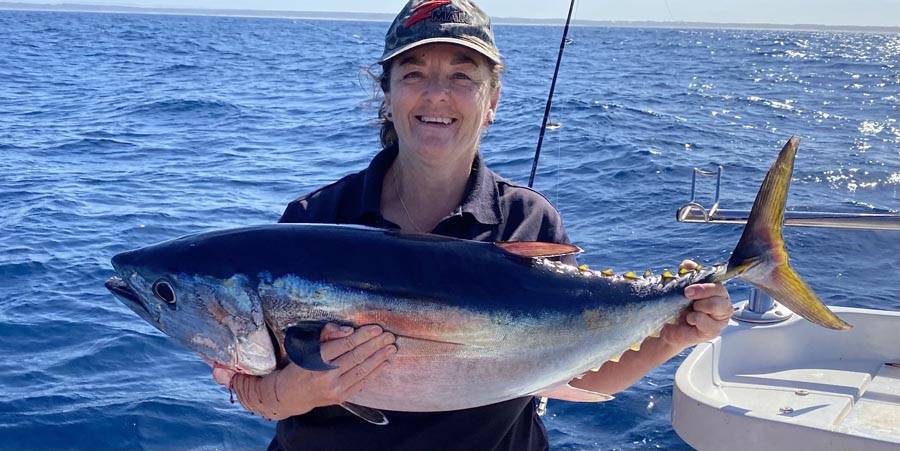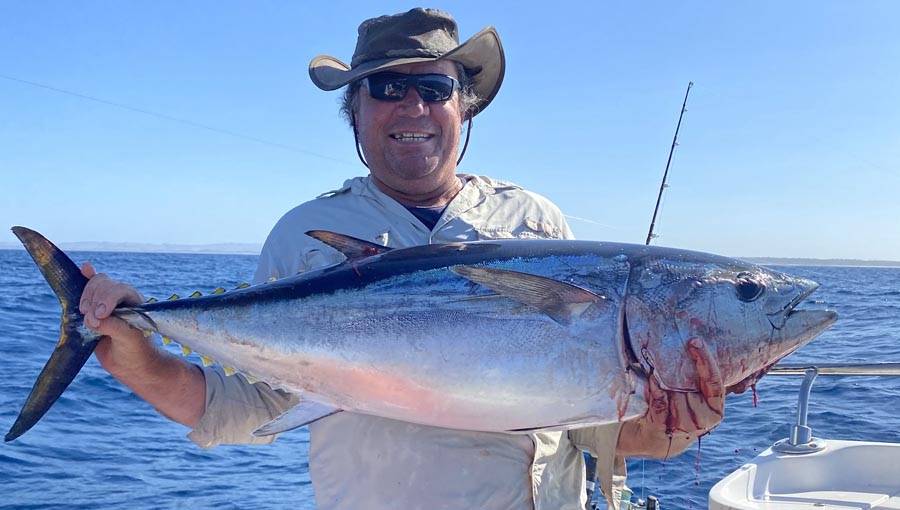 Terry and Amanda fished out from the Eastern Entrance and caught some fantastic tuna with their biggest weighing 23kg cleaned.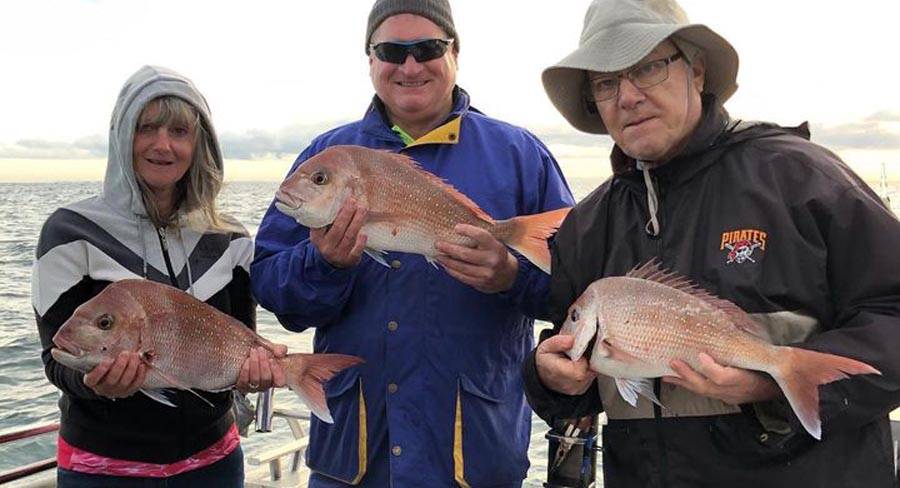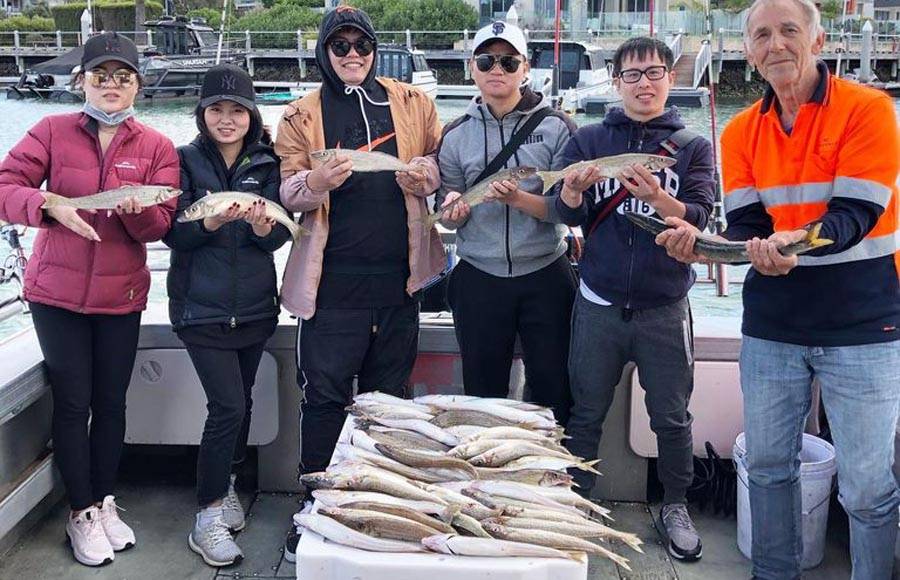 Matt Cini from Reel Time Fishing Charters has had a number of fantastic charters on Port Phillip Bay this week with plenty of nice whiting and flathead being caught as well as some quality pinky snapper.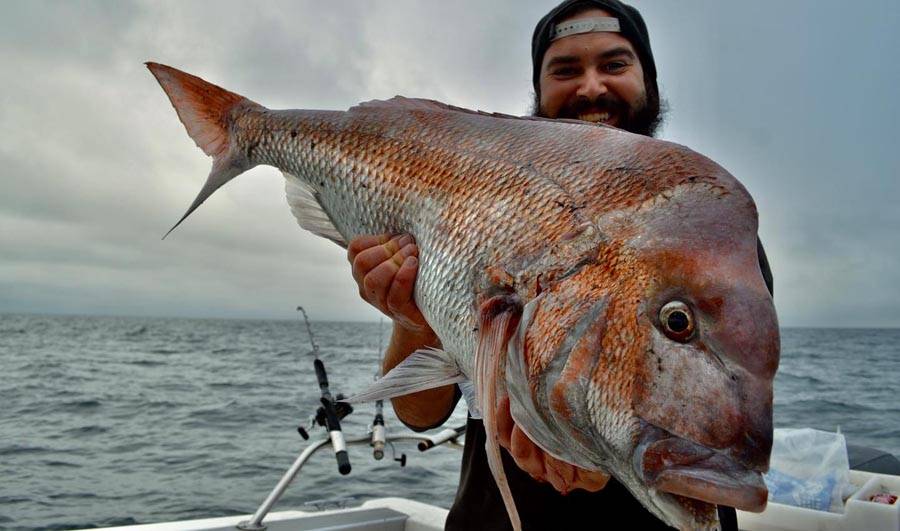 Michael Karlik fished out from Black Rock on Sunday and landed this beautiful snapper in the deeper water.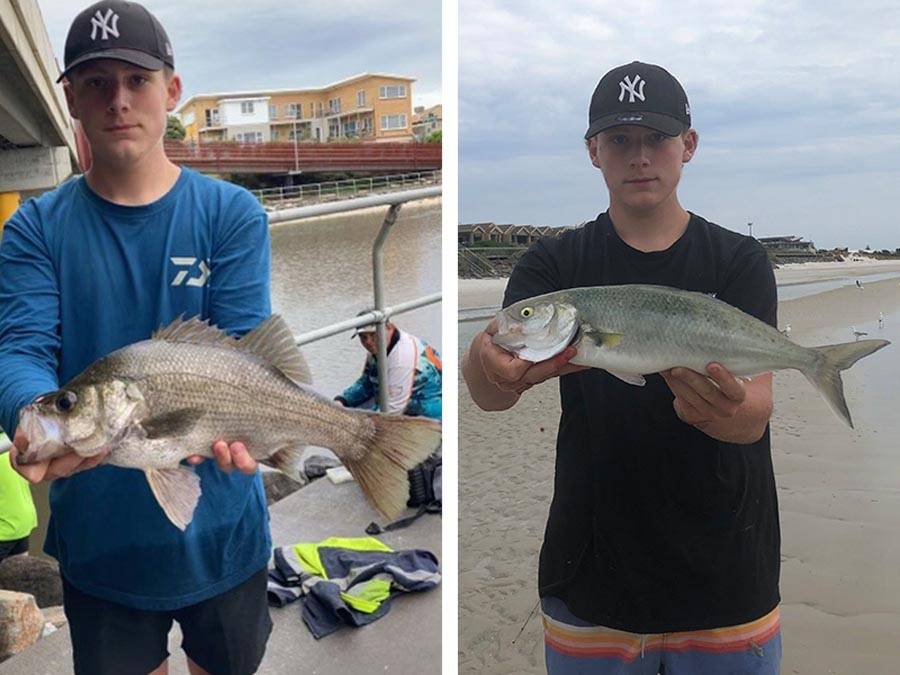 Luke Roberts fished the Patterson River and caught some cracking EP's to 49cm as well as some nice salmon at the river mouth.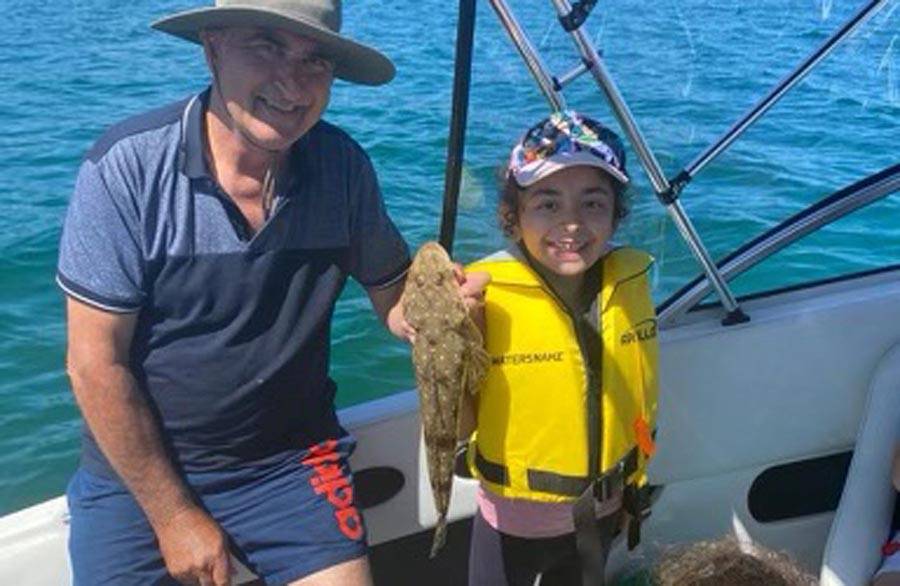 Sam and his granddaughter Anastasia fished out from Mount Martha and Anastasia caught a nice 40cm flathead.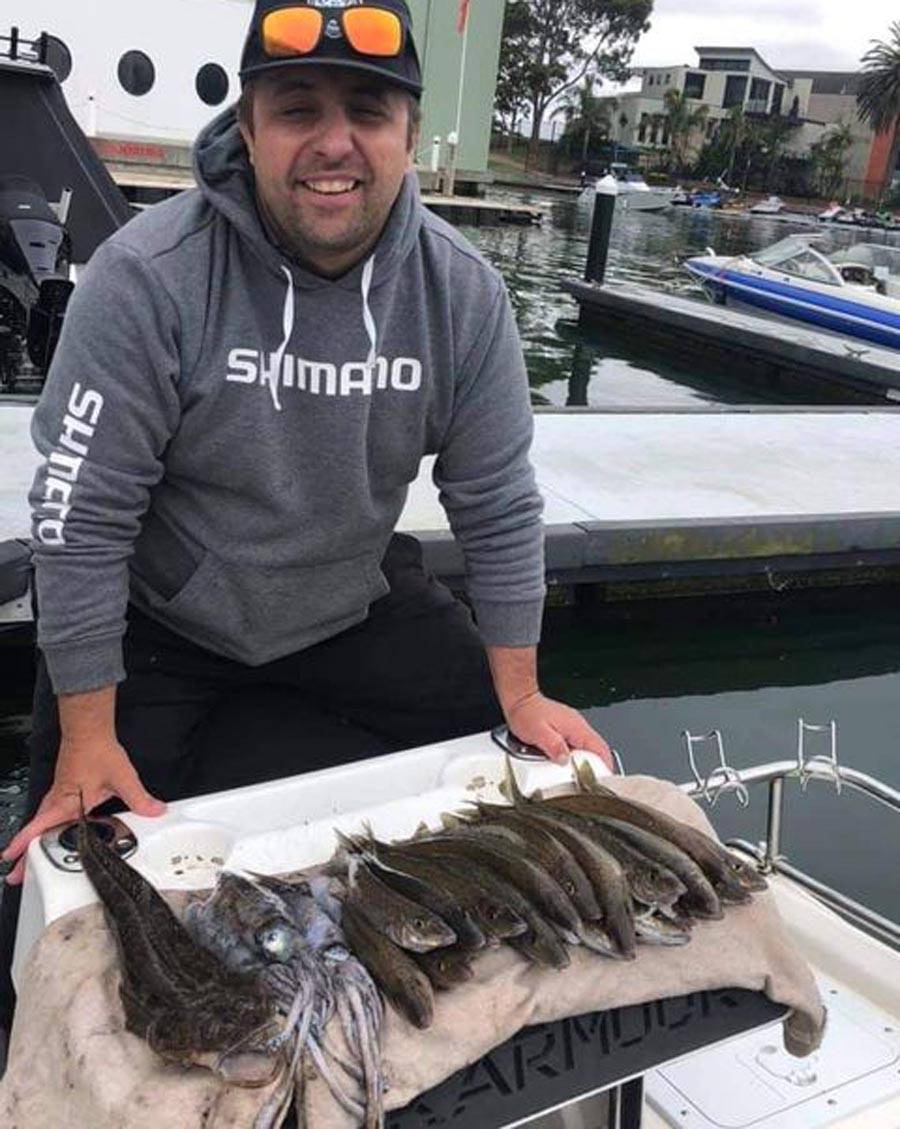 Steven Jurcec fished St Leonards and caught some fantastic whiting during the last two hours of the flood tide using pipi's and squid for bait.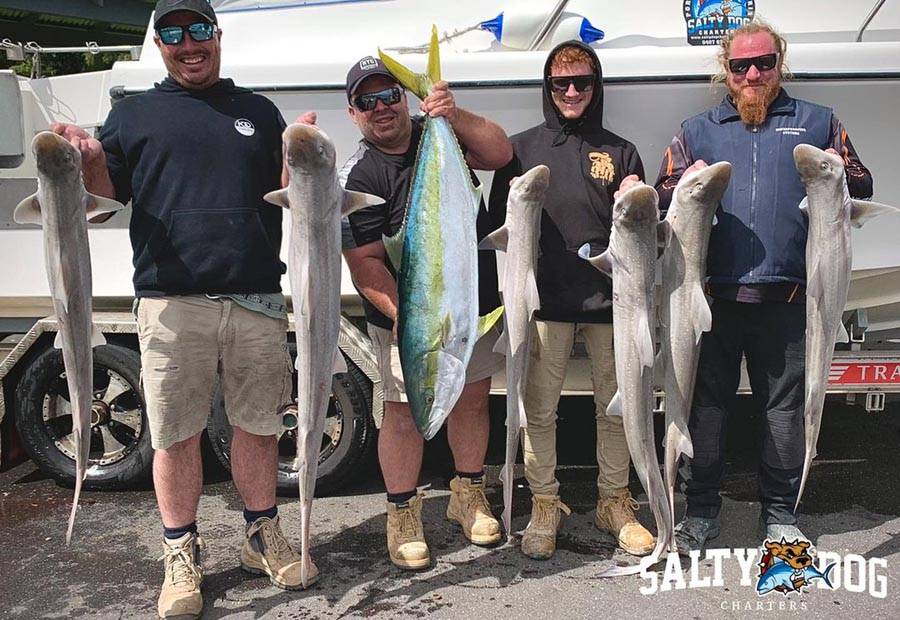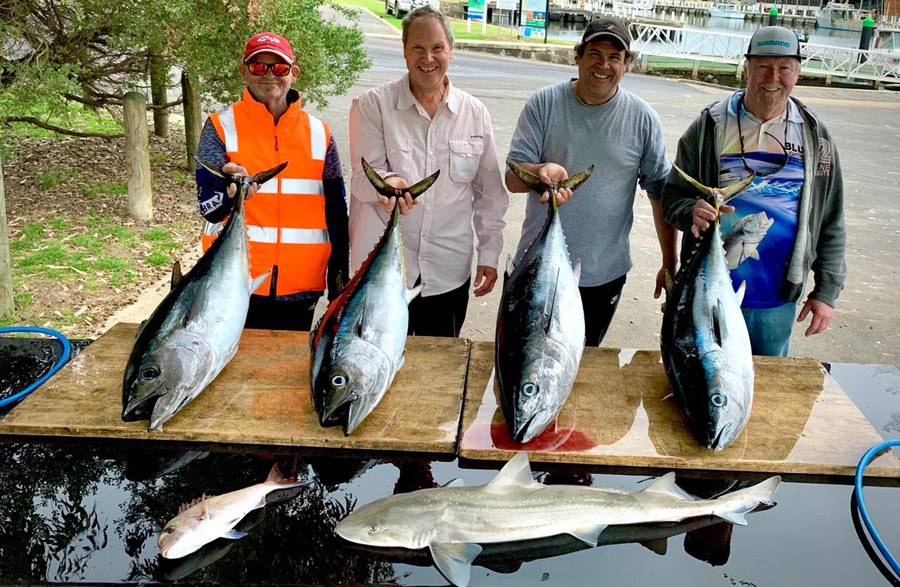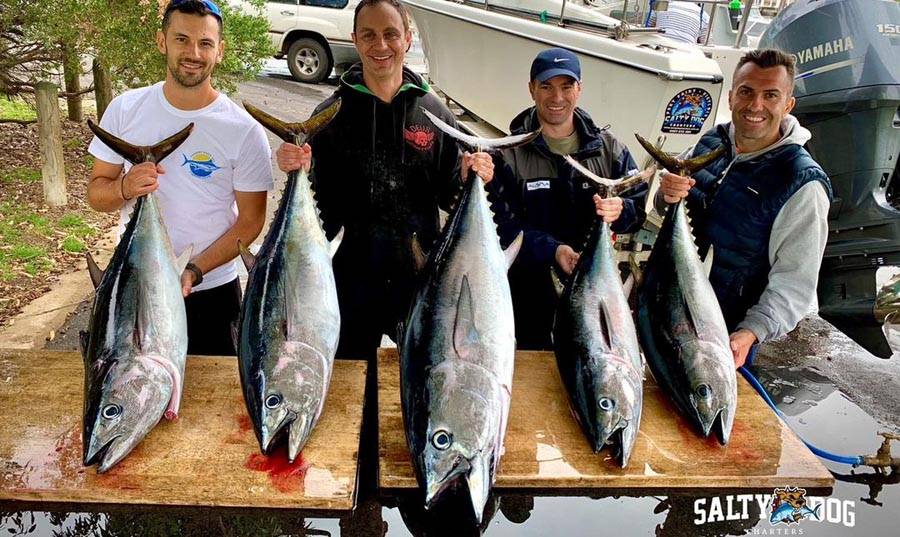 Dan Hoey from Salty Dog Fishing Charters has found the fishing out west to be exceptional with plenty of tuna, kingfish and gummies coming aboard for his customers.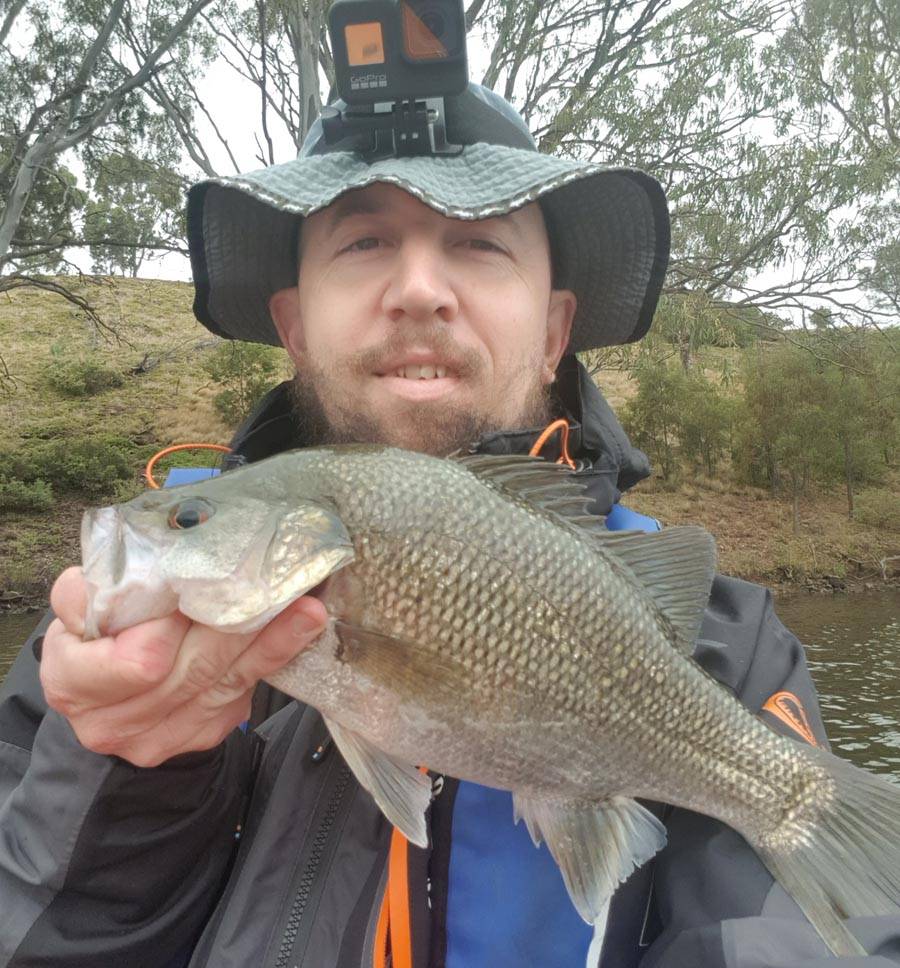 Steve Vessey with a fantastic bass caught from Melton Reservoir using a black 75mm Double Clutch lure.
Andrew Ketelaar fished Devilbend Reservoir and landed this solid estuary perch on an Atomic hardbody lure.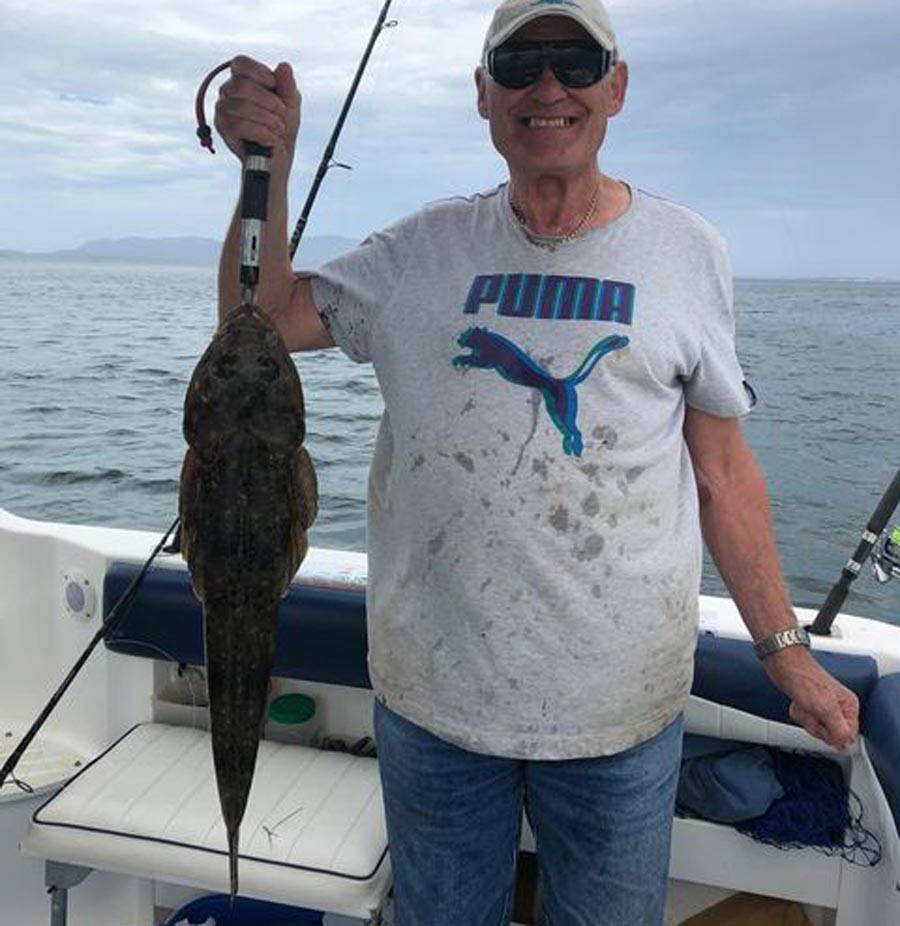 Adrian Bressan caught this nice 74cm flathead while fishing at Port Welshpool on the weekend.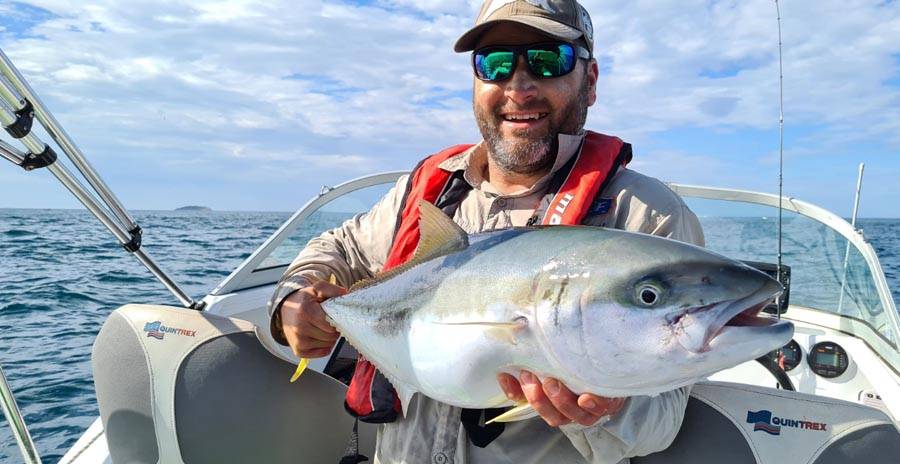 Andrew Varga with his first ever kingfish caught on a knife jig near White Rock out from Port Welshpool. Congratulations on your first king and a beauty at that.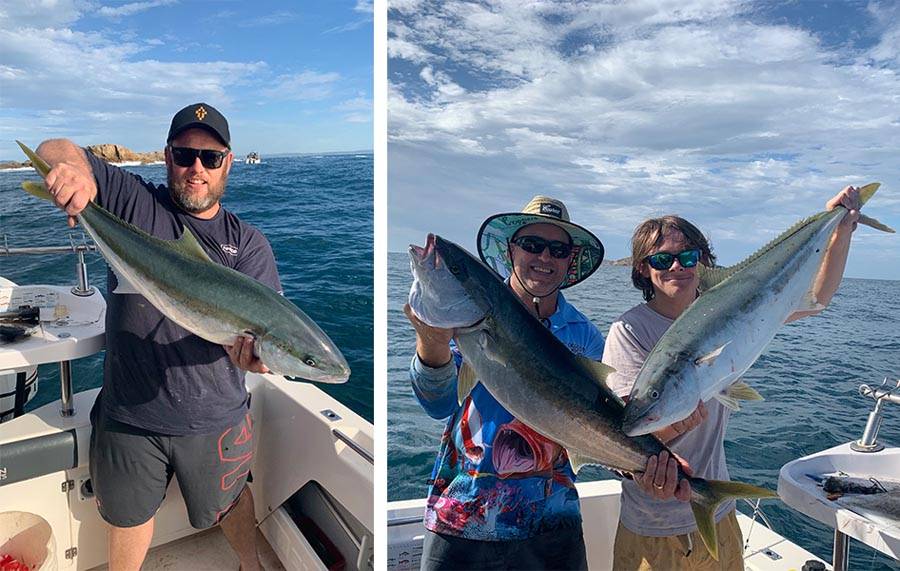 Borza, Adam and Max Moulday fished Port Welshpool and caught some ripper kingfish to 93cm on Saturday.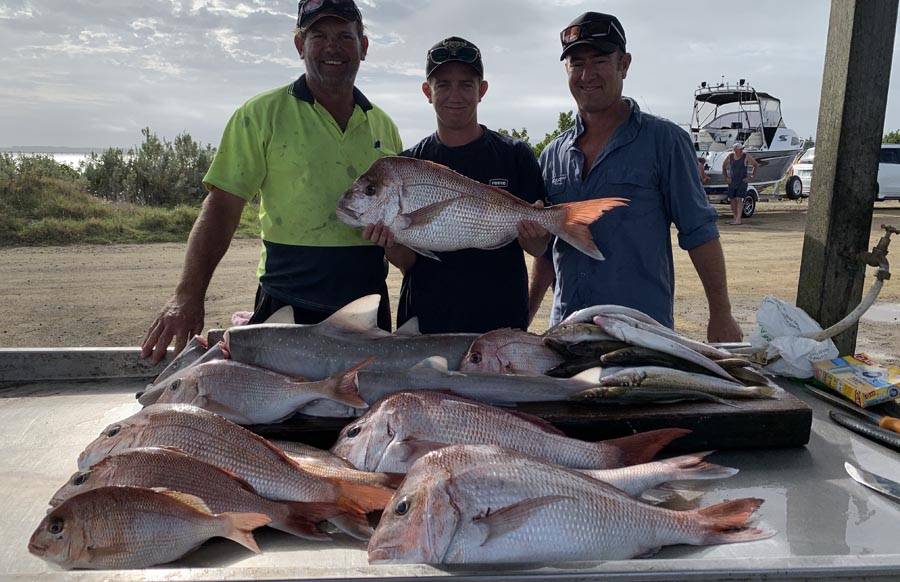 Brad, Doug and Tommy had a cracking day at Port Welshpool with a nice bag of snapper, gummy sharks, whiting and flathead.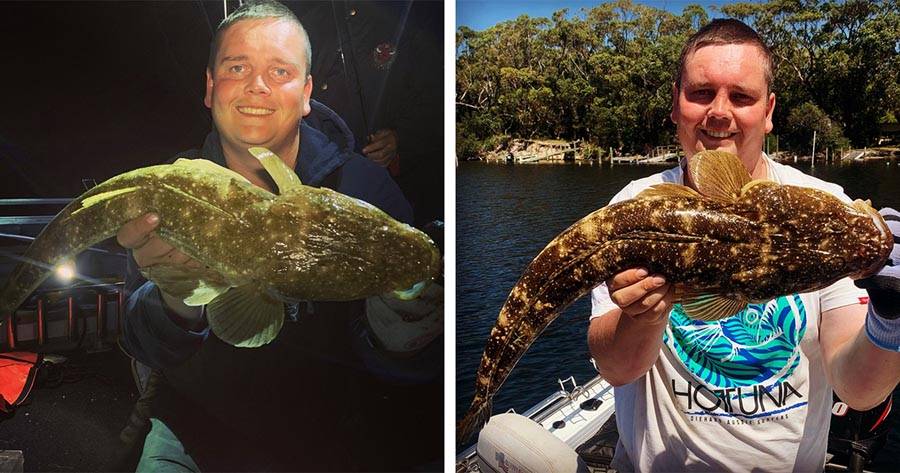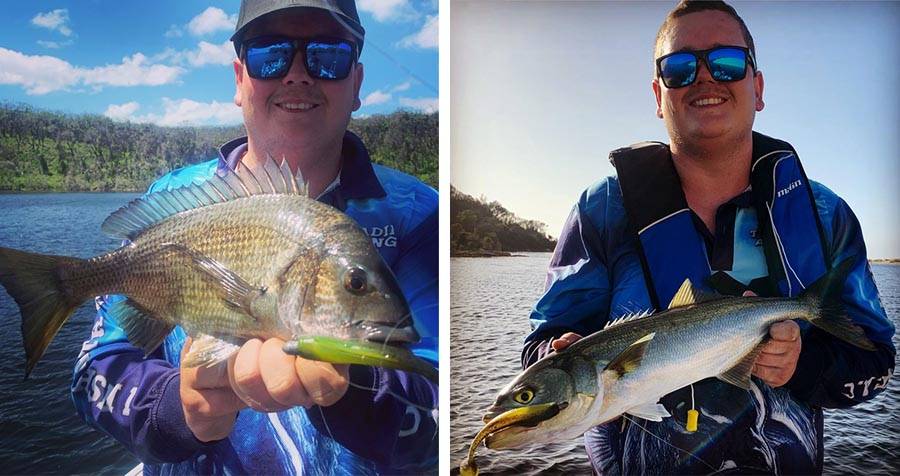 Chris Preston fished Tamboon Inlet and had a ripper time catching some fantastic dusky flathead to over 70cm using paddle tail soft plastics. Chris also caught some nice bream to over 40cm and massive tailor to 70cm.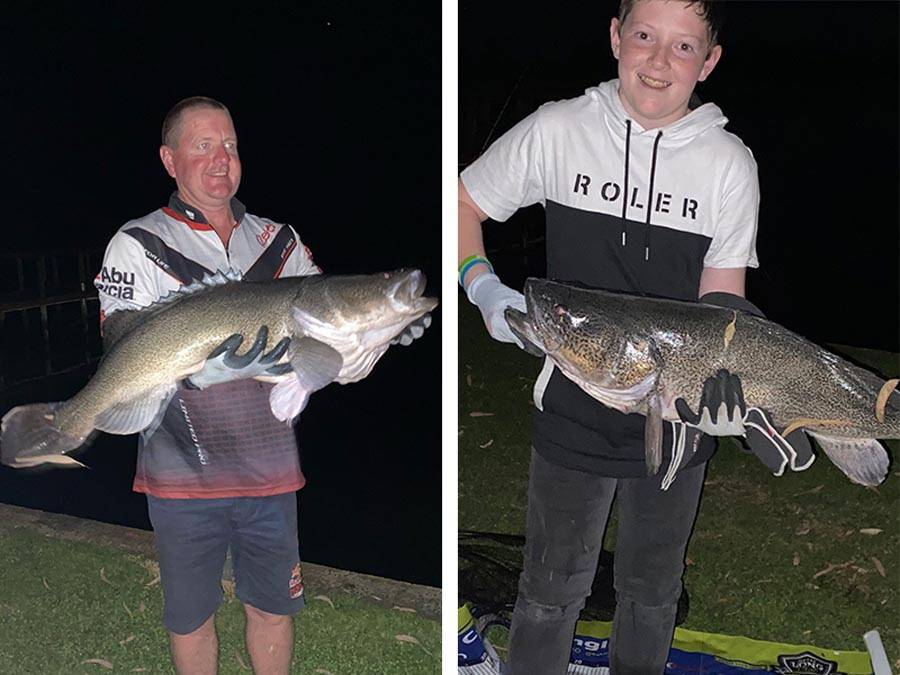 Hunter Lindsay and his dad George fished Lake Mulwala and caught some cracker Murray cod. Hunter's cod measured 88cm and Georges cracked the metre at 105cm. Well done guys those are some fantastic fish.
IFISH WITH TACKLE WORLD ON TEN BOLD - SERIES 15
IFISH WITH TACKLE WORLD ON YOUTUBE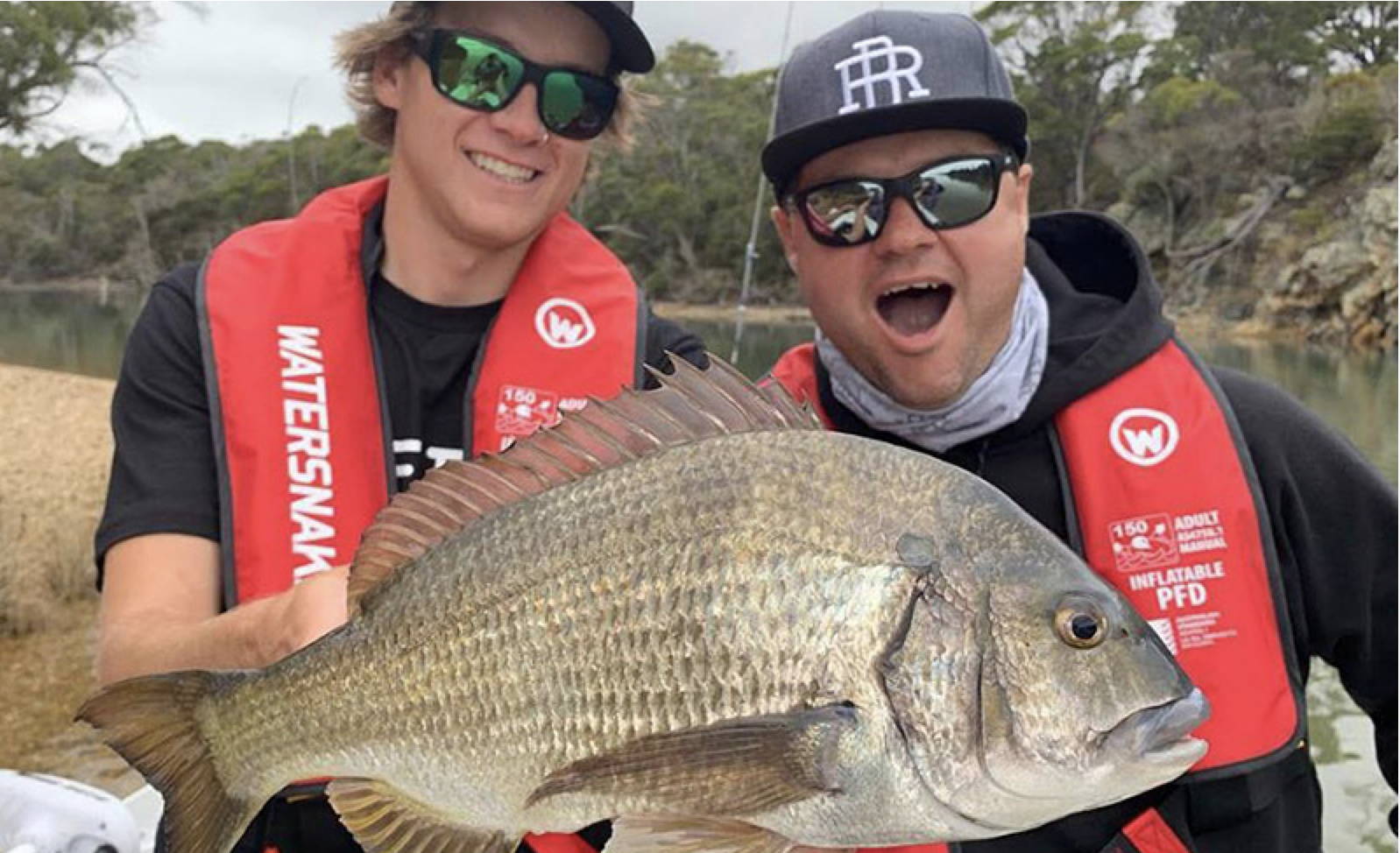 Catch past episodes of IFISH TV on Youtube so you can get your fishing fix any time, any where.
TALKING FISHING - C31 - TUESDAYS at 8.30pm
Catch "Talking Fishing" on Melbourne's C31 TV (CH44) at 8.30pm each Tuesday night. Staff members David Kramer and Adam Ring together with Steve "Trelly" Threlfull host Australia's only "Live to Air" fishing television program at this prime time-slot. Put Tuesday night's at 8.30 away in your weekly diary of TV shows to watch!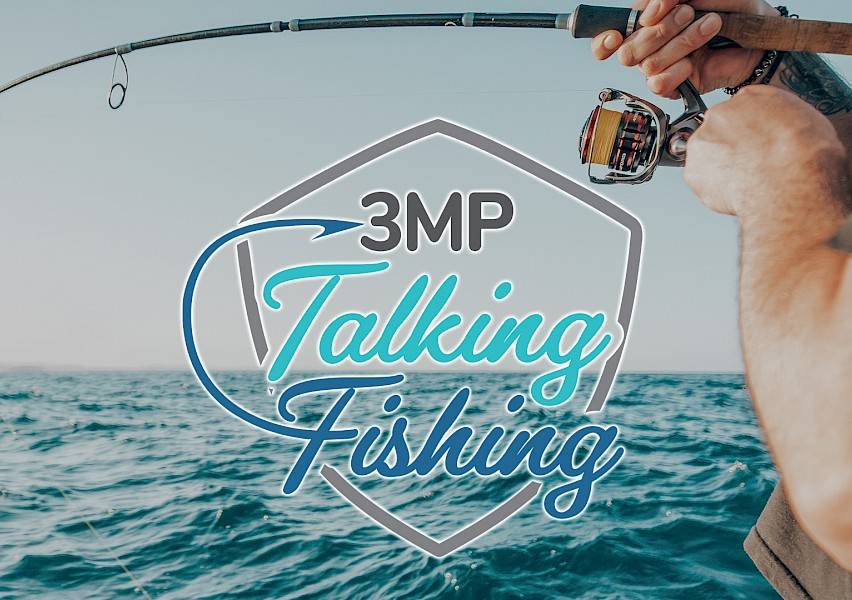 Catch a new episode of Talking Fishing on 3MP every Friday presented by staff members David Kramer and Adam Ring. The boys chat with charters operators and prominent anglers to find out what's biting and where plus each week there's a special guest talking serious fishing. Add in a fresh fish market update and all the Fisheries news. It's a weekly program not to be missed. Download the podcast here:
No number from 1 to 999 includes the letter "a" in its word form.

Good Luck with your fishing and stay safe on the water,

The TEAM at Tackle World Cranbourne & Mornington