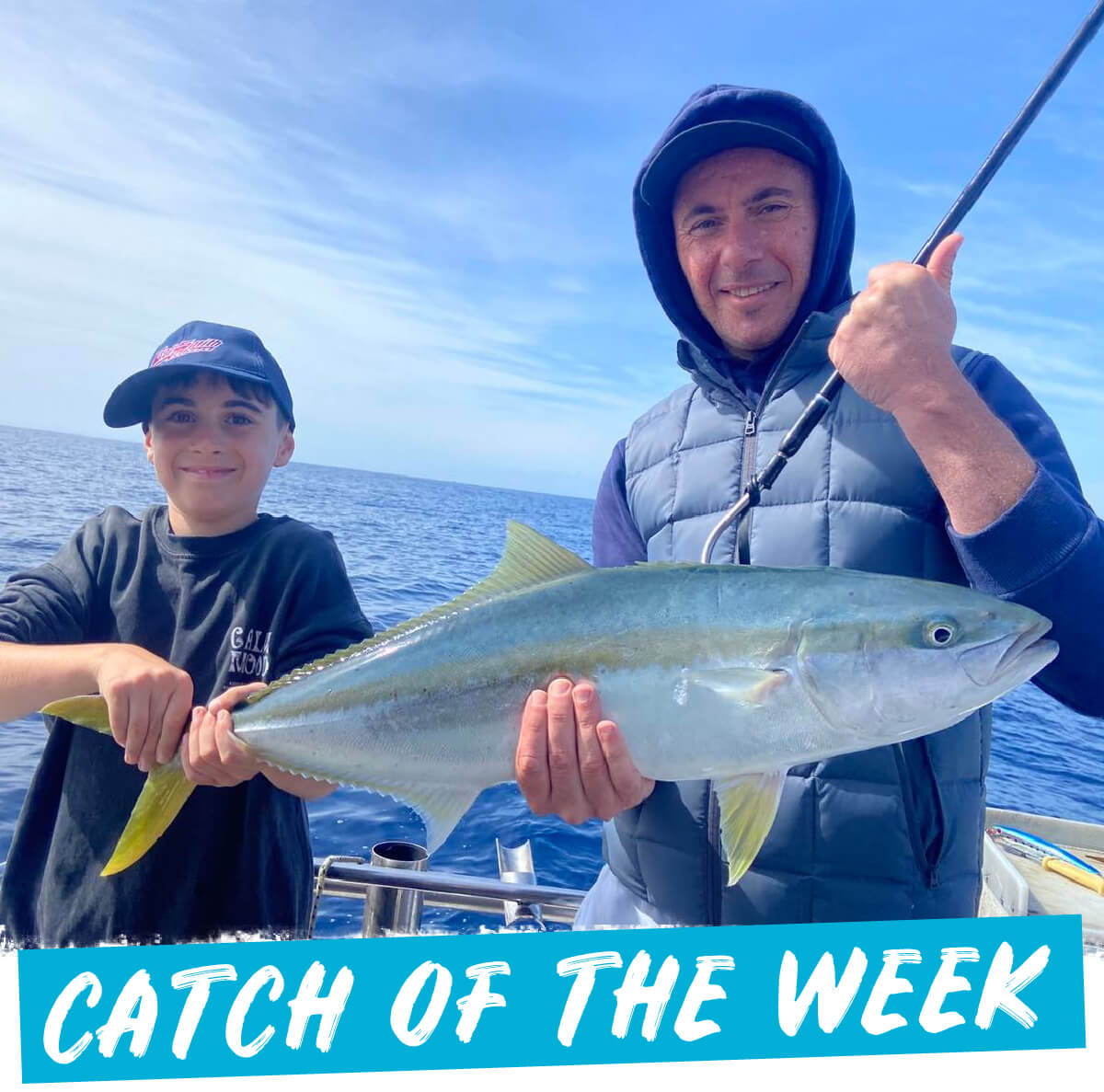 Congratulations to Joseph on your cracking kingfish caught offshore on board Sharkmen Fishing Charters, you are this weeks Catch of the Week.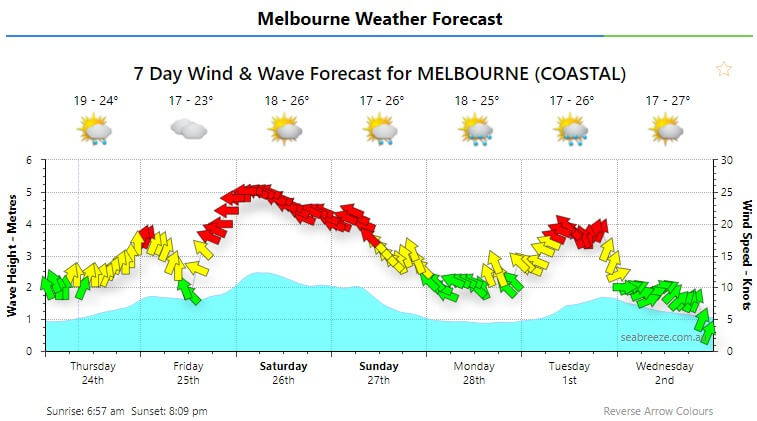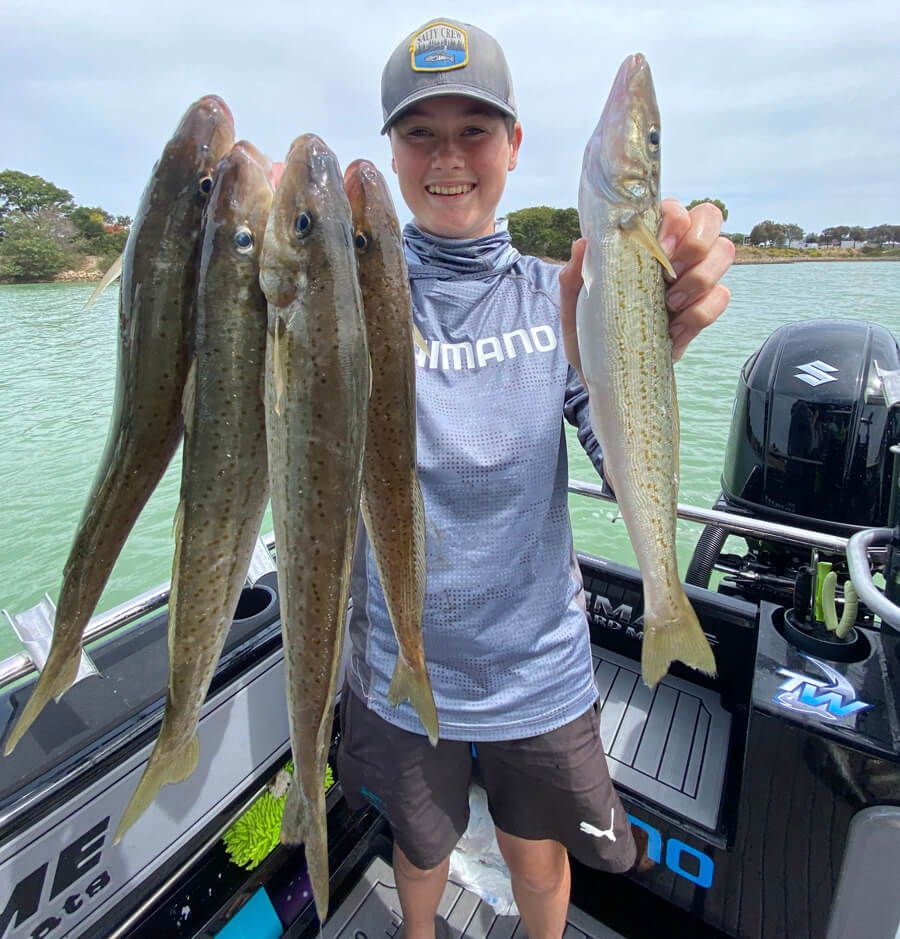 Paul, Cristy and Jet Worsteling shot across from Martha Cove to St Leonards on the weekend targeting King George whiting in stellar conditions. With the Seadog burley pot out the back of the boat bringing in the fish they managed 40 beautiful whiting ranging from 33cm to 39cm. The best bait presentation on the day was Bushy's shucked mussels tipped with fresh squid on a size 6 Gamakatsu worm hook on an extended paternoster rig.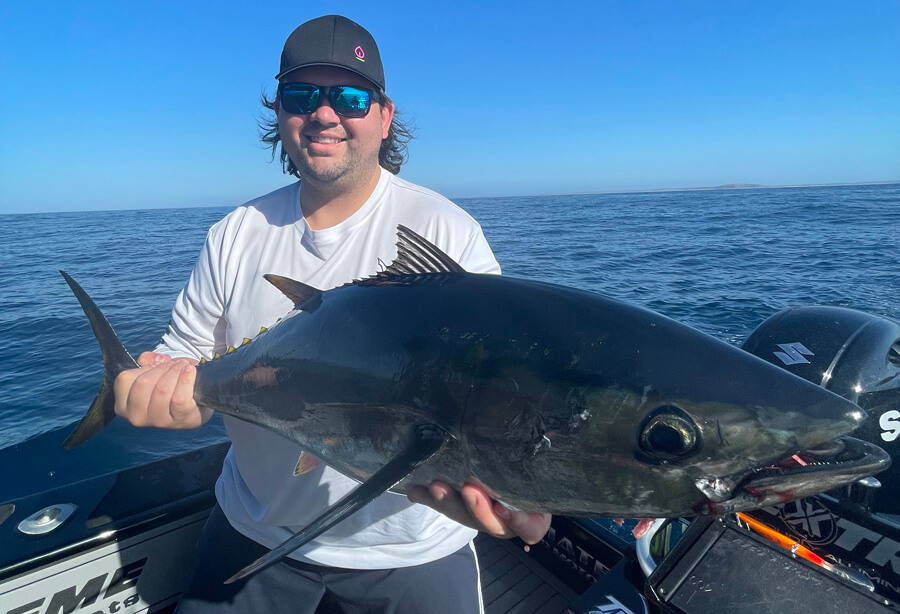 Paul, Jet and friends fished offshore launching from Sorrento on Wednesday. The tuna bite they saw was out of this world with some boats hooking 7 fish at once. During the day they saw thousands of tuna both feeding and sunning. They also found acres of salmon which were caught at up to 60cm in length. They caught tuna to up to 15kg with all fish caught on hard body diving lures and skirted lures. Paul also saw people offshore cubing and jigging for tuna with good results. The bite offshore at the moment is one of the most incredible Paul has ever seen, be sure to plan a trip offshore soon so you don't miss out.
The tuna fishing offshore has been phenomenal in recent weeks and this past week we have seen some incredible numbers of fish caught. The fish are being caught from Barwon to Kilcunda with some reports stating they haven't had to travel far from Port Phillip Heads or the entrances to Western Port to find fish.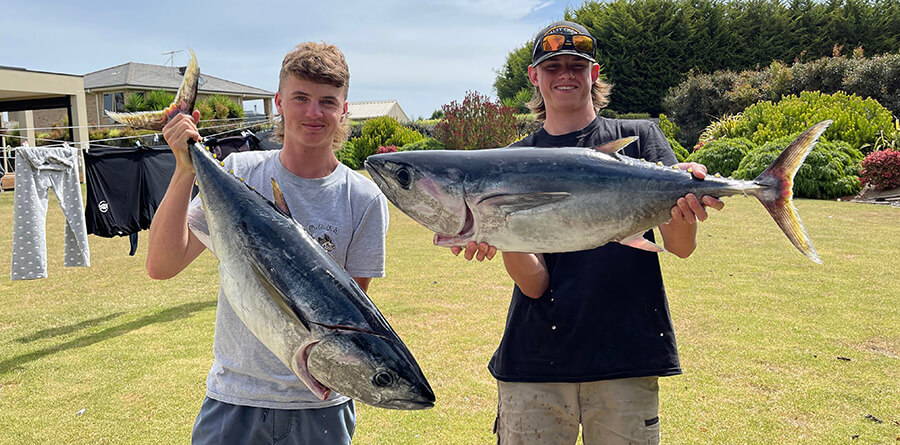 Staff member Ben Clothier and his mate Harry Sergejew fished offshore from Port Phillip Bay and nailed some nice tuna. The boys have been filming their fishing which has been entertaining to watch. Check out their tuna trip at the link here; https://www.youtube.com/watch?v=8L1xoJHT5U0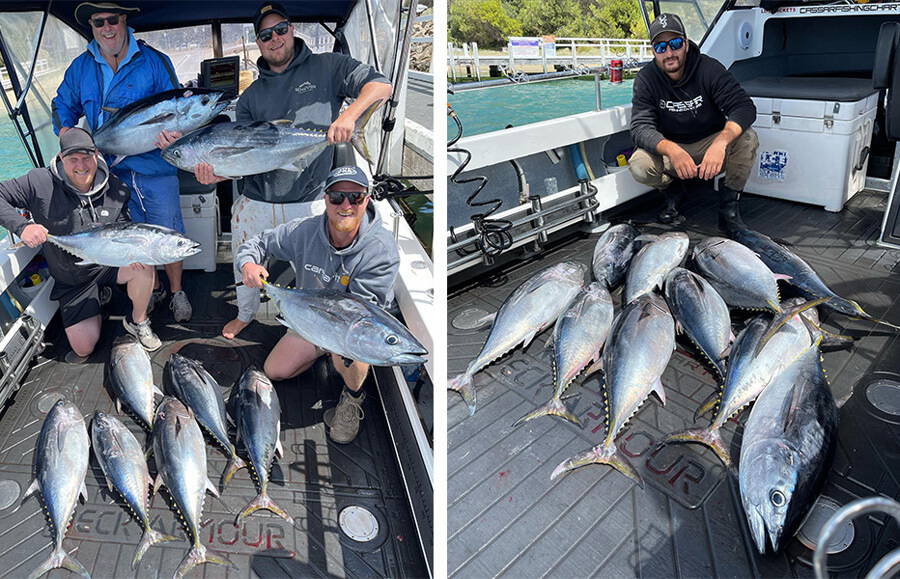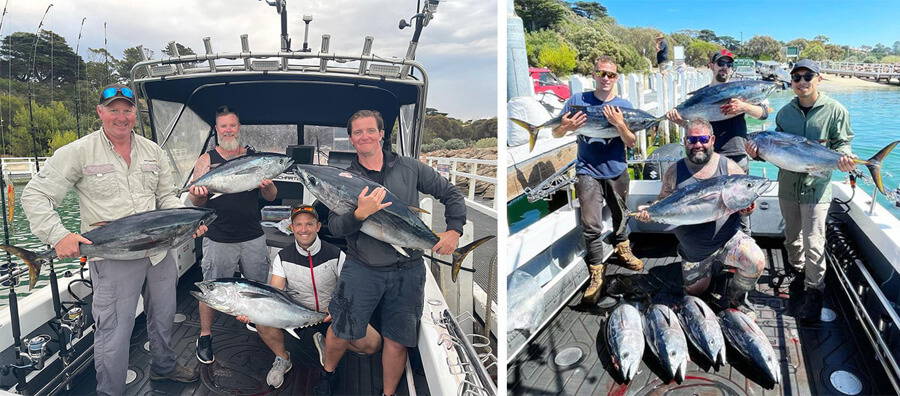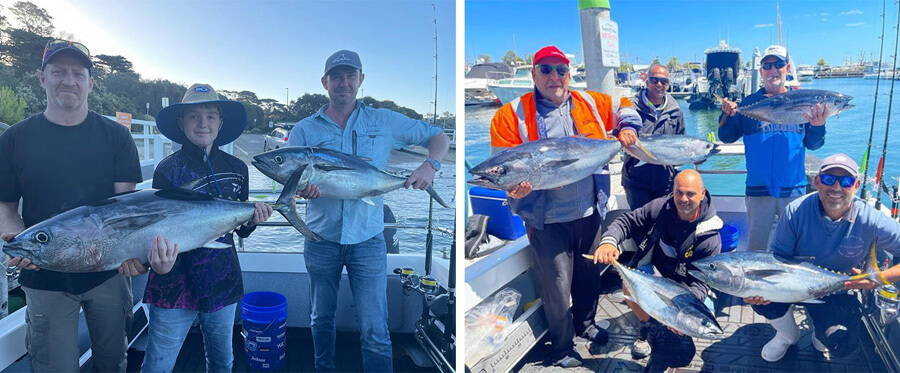 Chris Cassar has smashed the tuna with his customers this week with bag-out sessions a common occurance. Chris has found trolling diving hard bodies like the Strada Pro Tracka and skirted lures has gotten plenty of bites this week.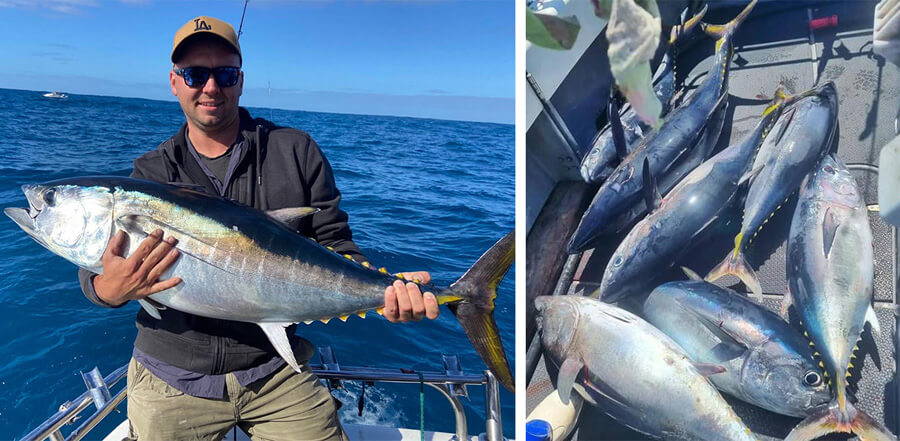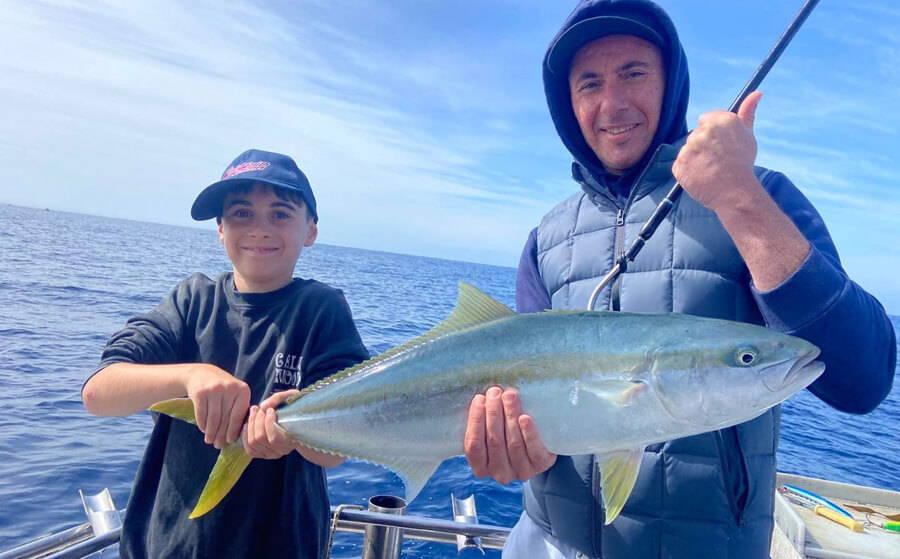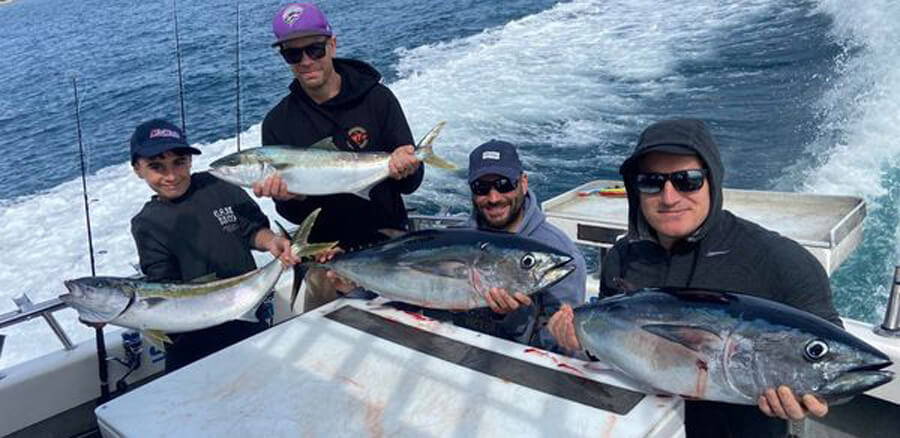 Marco from Sharkmen Fishing Charters has had some cracking trips offshore this week with some beautiful tuna caught with one trip also resulting in some beautiful kingfish.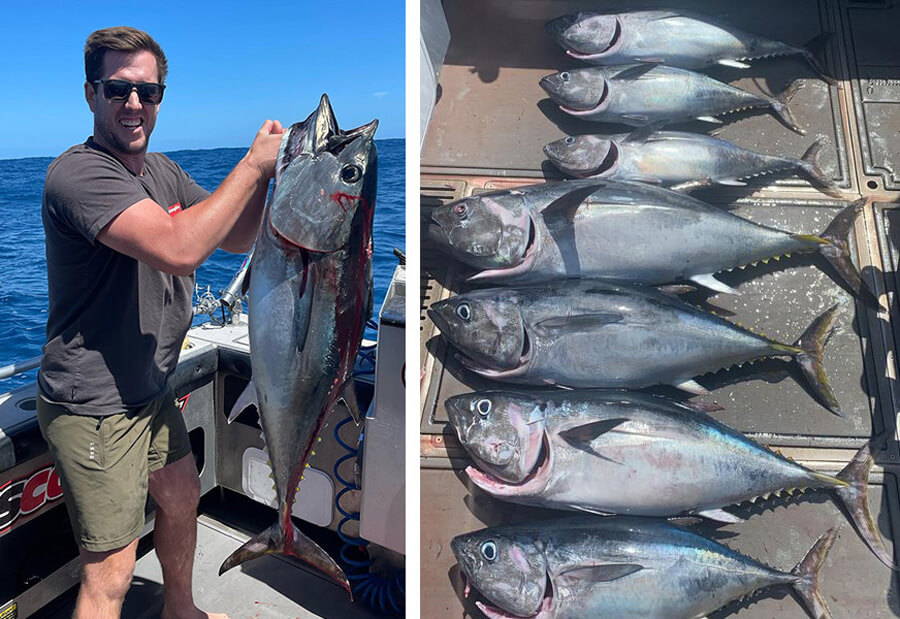 Zac Cross From Cross Country Fishing Charters caught some beautiful tuna this week with his customers.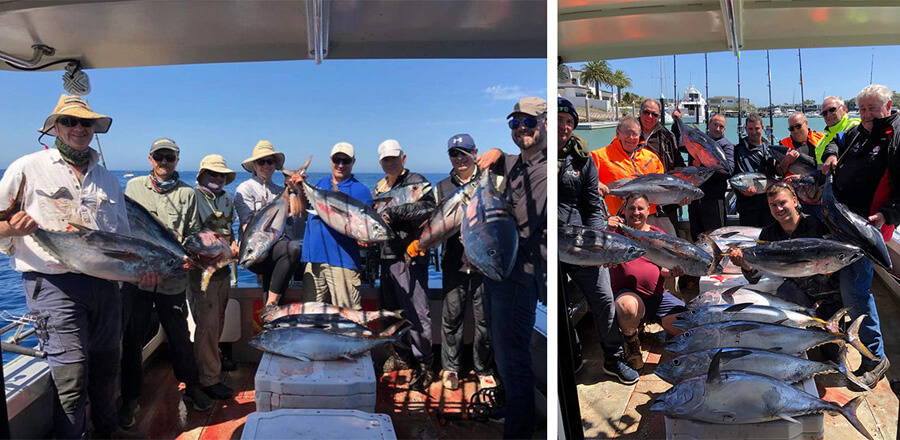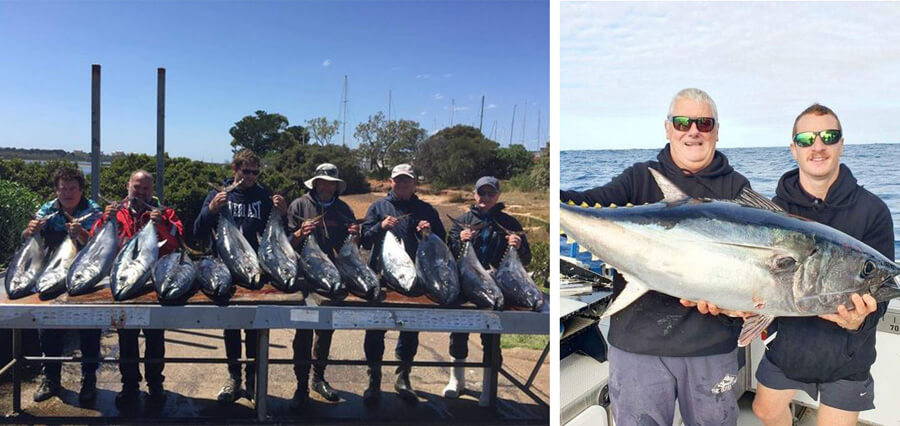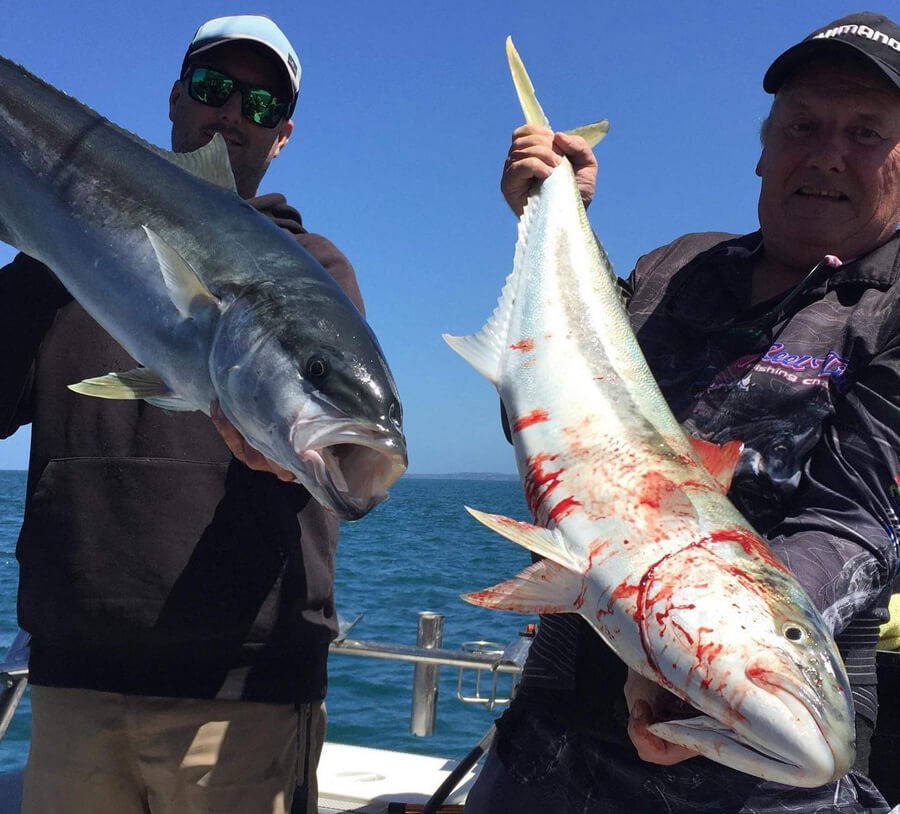 The Reel Time Fishing Charter crews have caught some nice tuna fishing offshore with their customers this week. They also managed some solid kingfish as well.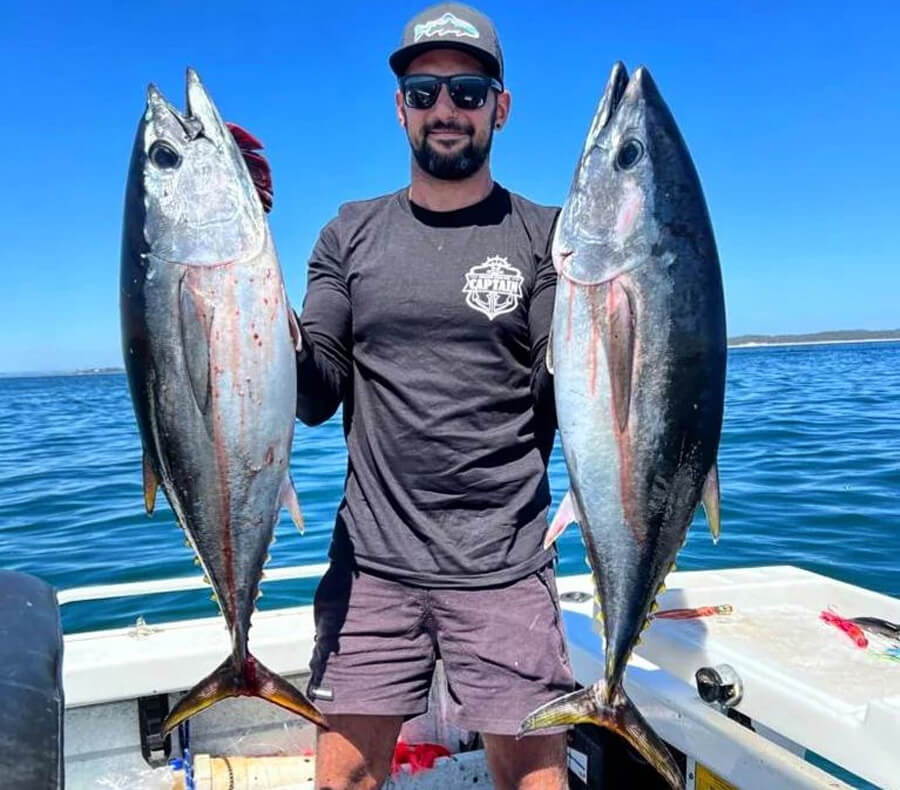 Jovan Pageot fished offshore this week and caught some beautiful tuna.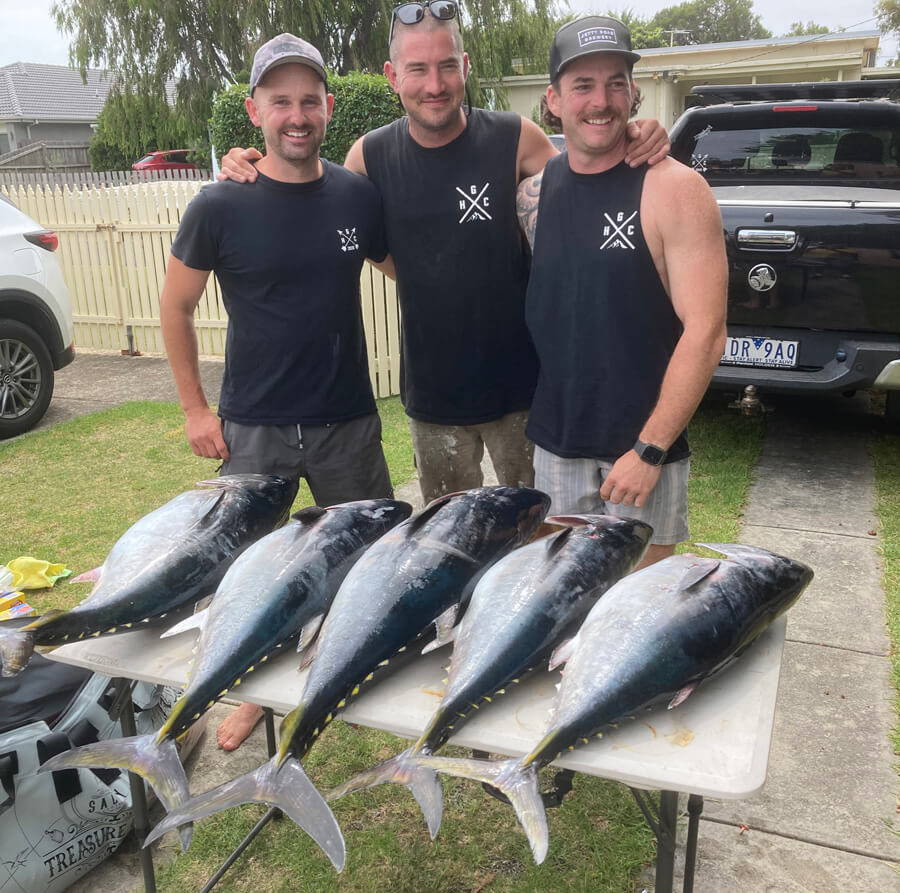 Sammy, Tim and Pete from HGC fished offshore on Sunday and had a ripper session on the tuna.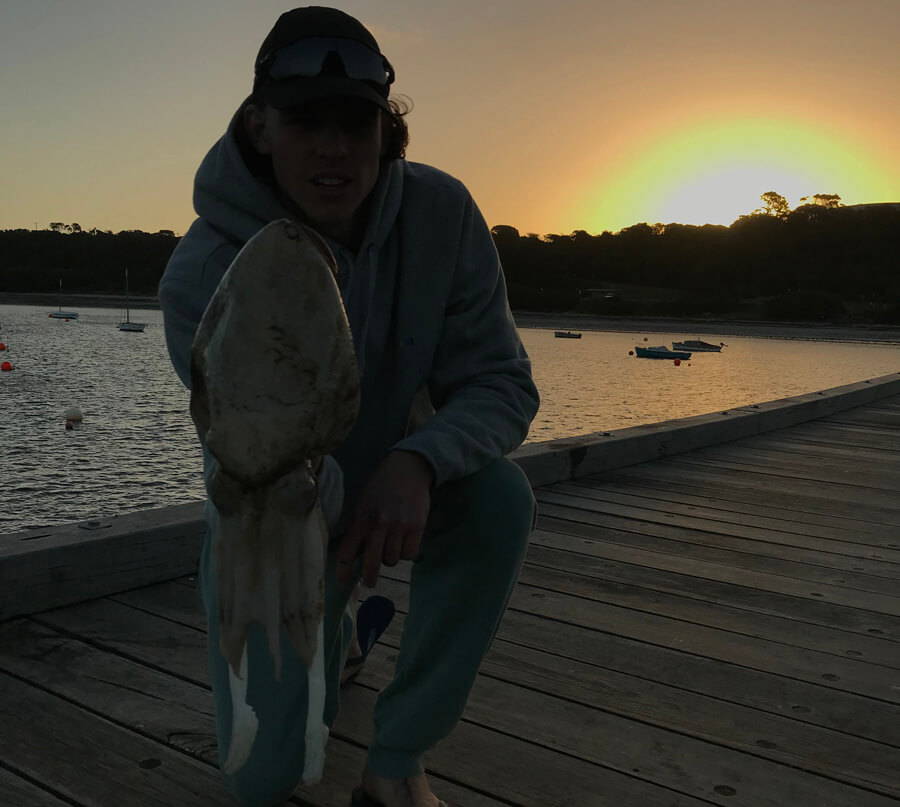 Will Sibly caught a solid cuttlefish fishing Flinders Pier last week.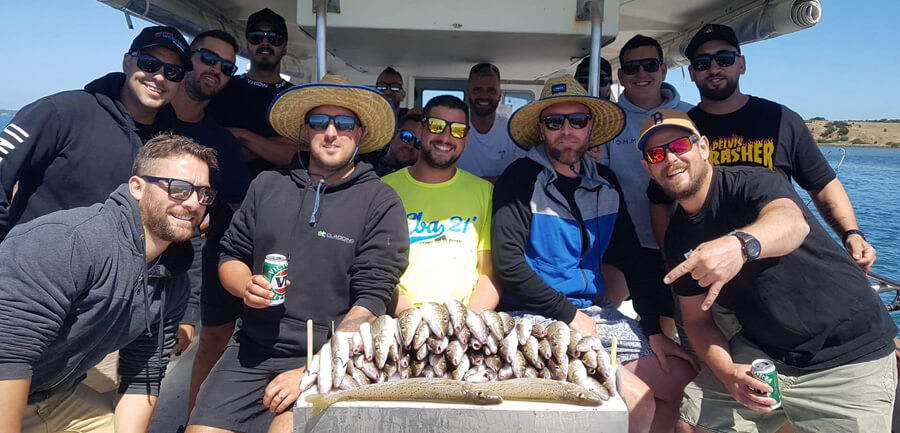 Steve Johnston from Ace Fishing Charters had Sam and his mates on board this week and they caught some fantastic whiting fishing Tortoise Head.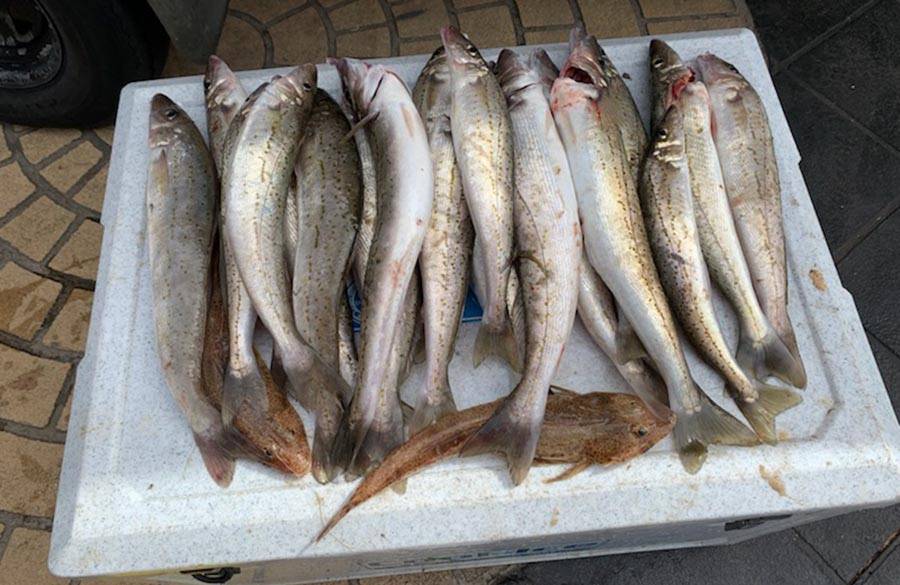 Tas fished out from Hastings and caught some nice whiting to 43cm; mussel and squid were the main baits used however the larger fish were caught using bass yabbies.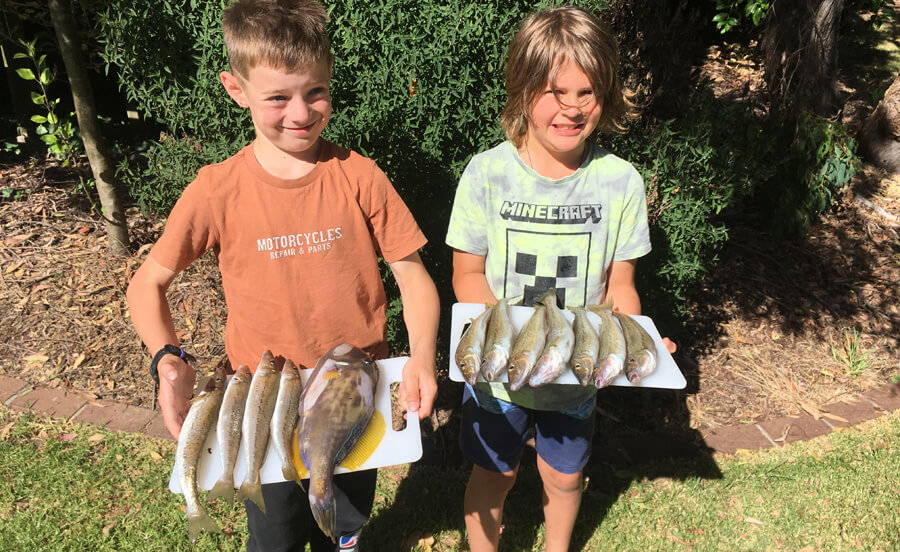 Frederick and Will fished at Tankerton and landed some nice whiting using squid tentacles for bait. Well done lads!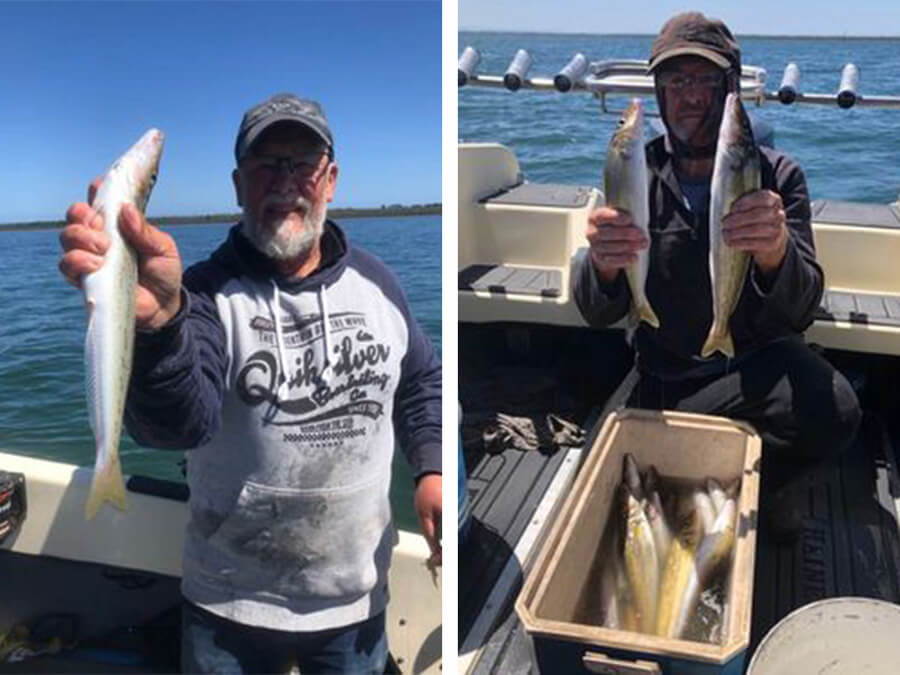 Terry and Pat fished Tyabb Bank and caught some fantastic whiting.
Adam Powell with some nice whiting caught during the run out tide off Joe's Island. Adam reports that pipis were the bait of choice on the day.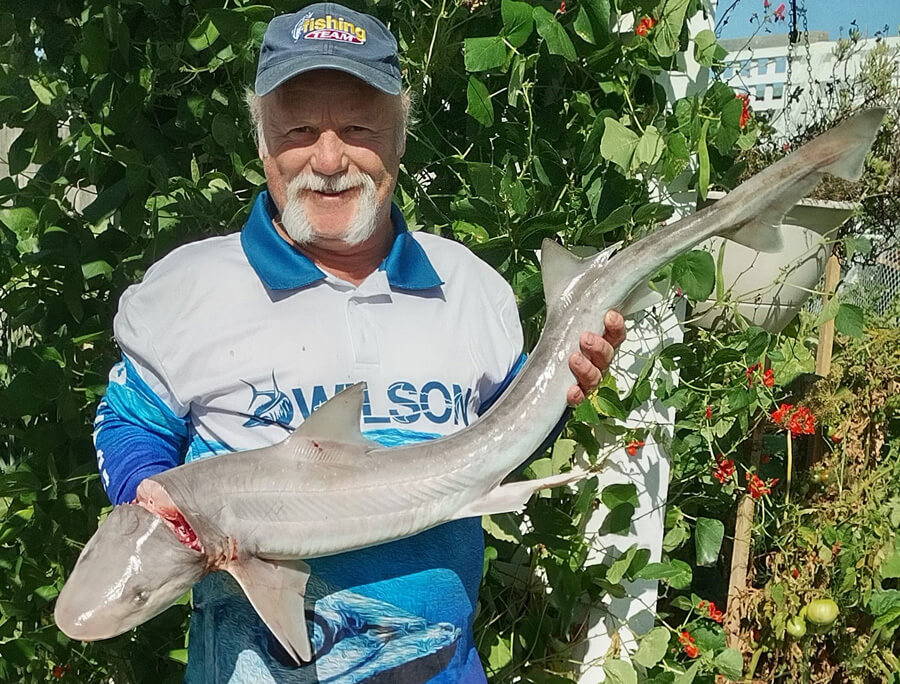 Rex Sanders caught this ripper gummy fishing Gentle Annie on the weekend.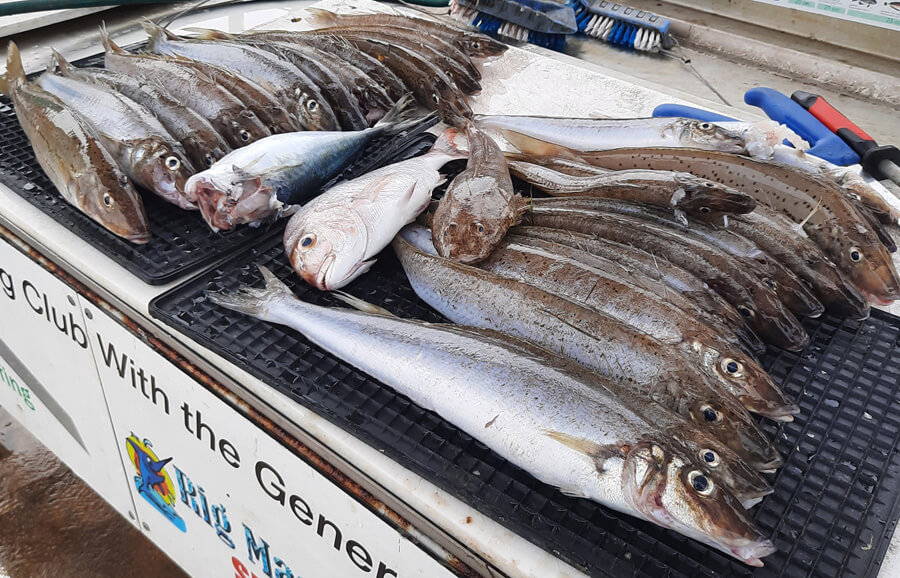 David Milne and John Stroomer fished Tooradin Channel and Middle Spit this week and found some thumper whiting to 45cm as well as some nice by-catch of pinkies, flathead and salmon using mussel and Californian squid for bait.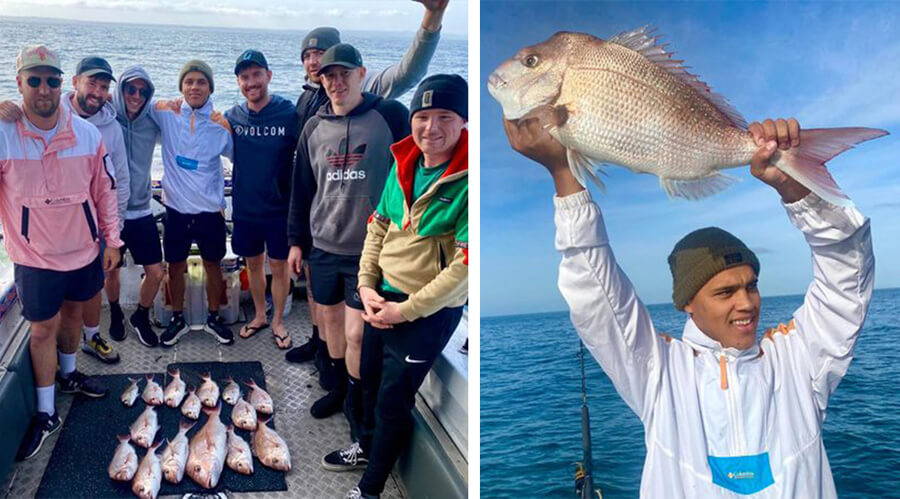 Jayson Turner from Pro Red Fishing Charters got stuck into some nice snapper fishing with his customers in Port Phillip Bay.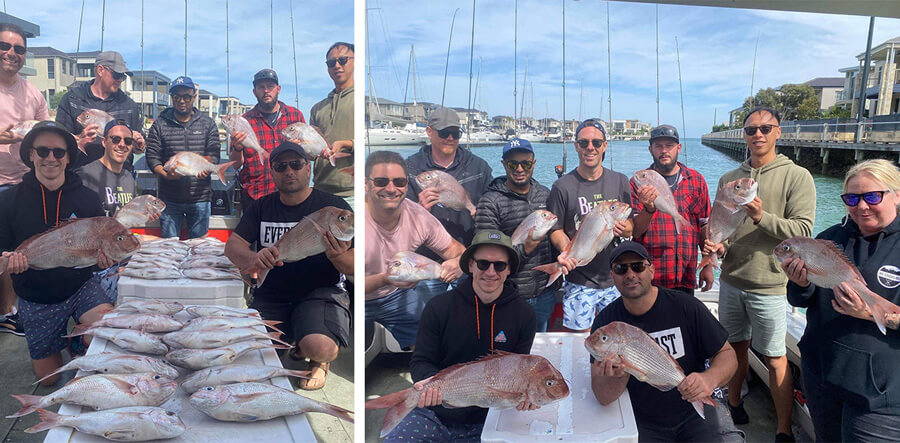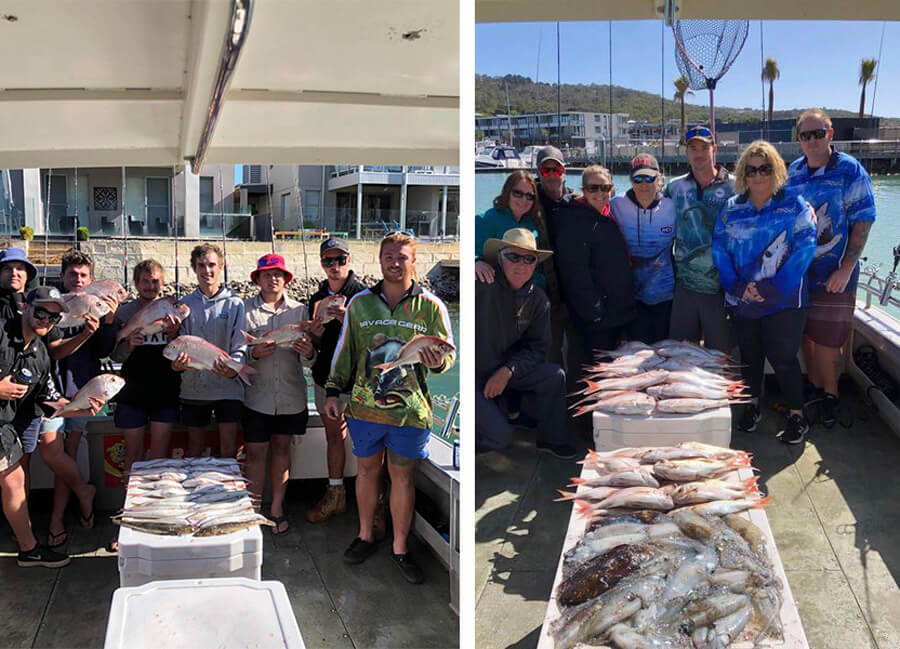 The Reel Time Fishing Charter crews have had a cracker week on the Port Phillip Bay snapper and squid with plenty of fish to go around.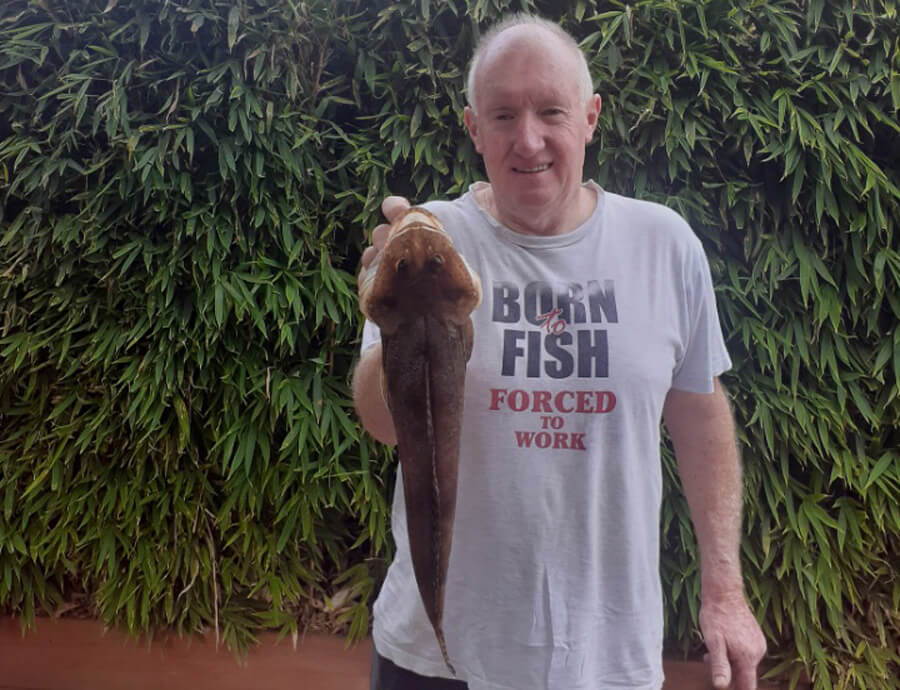 Mal Reid caught this nice 48cm flathead fishing out from Carrum on the weekend.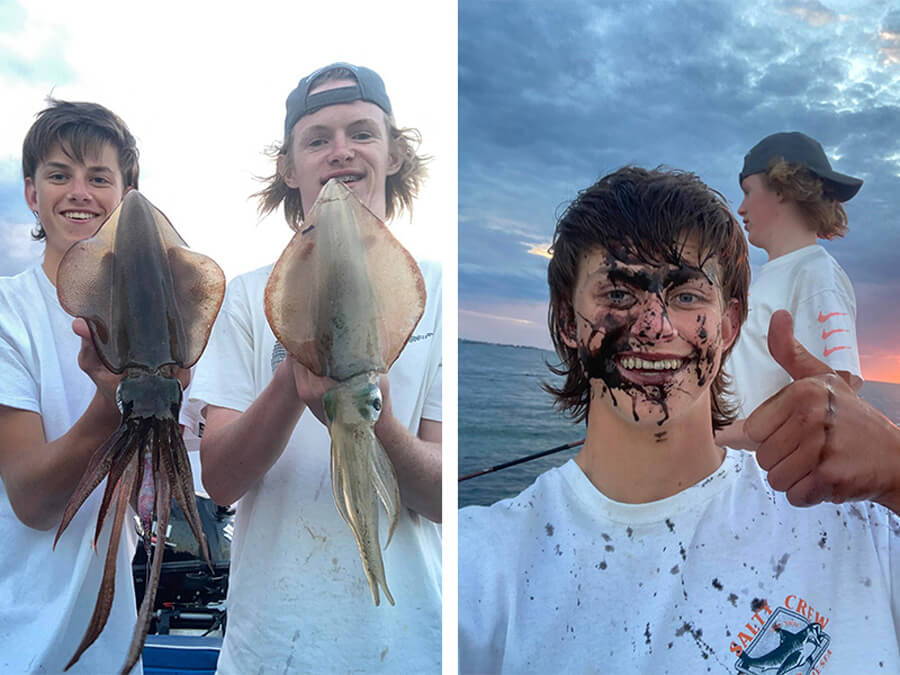 Staff members Ben and Ty fished the shallows off Mt Eliza using the Sephia Flash Boost jigs and caught some nice squid.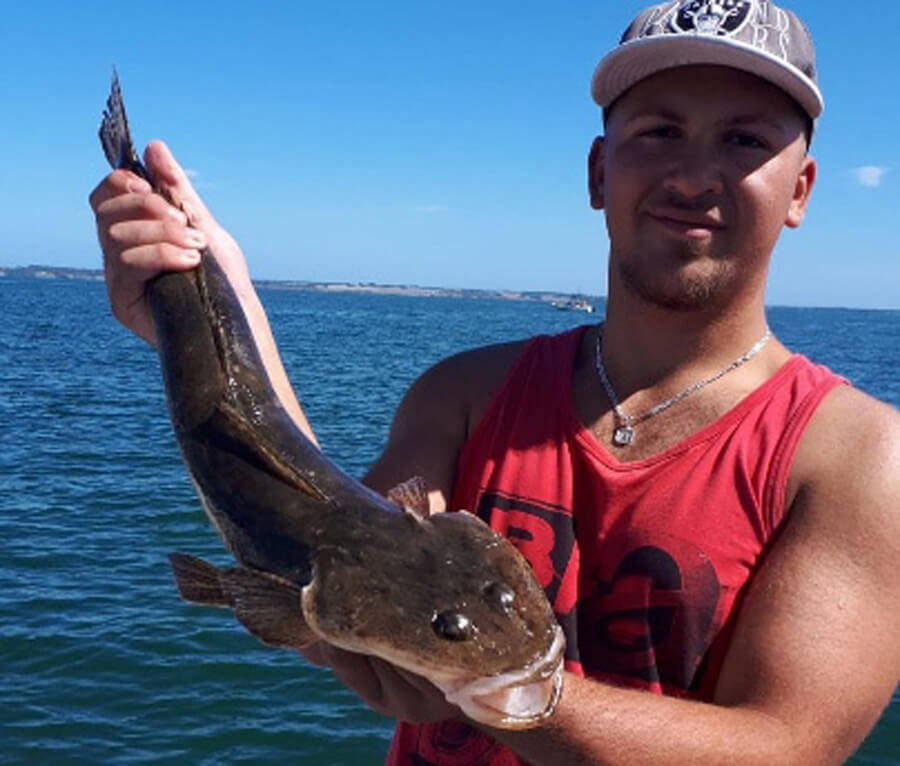 Bilal Hosni caught this ripper 59cm flathead fishing off Clifton Springs. Well done!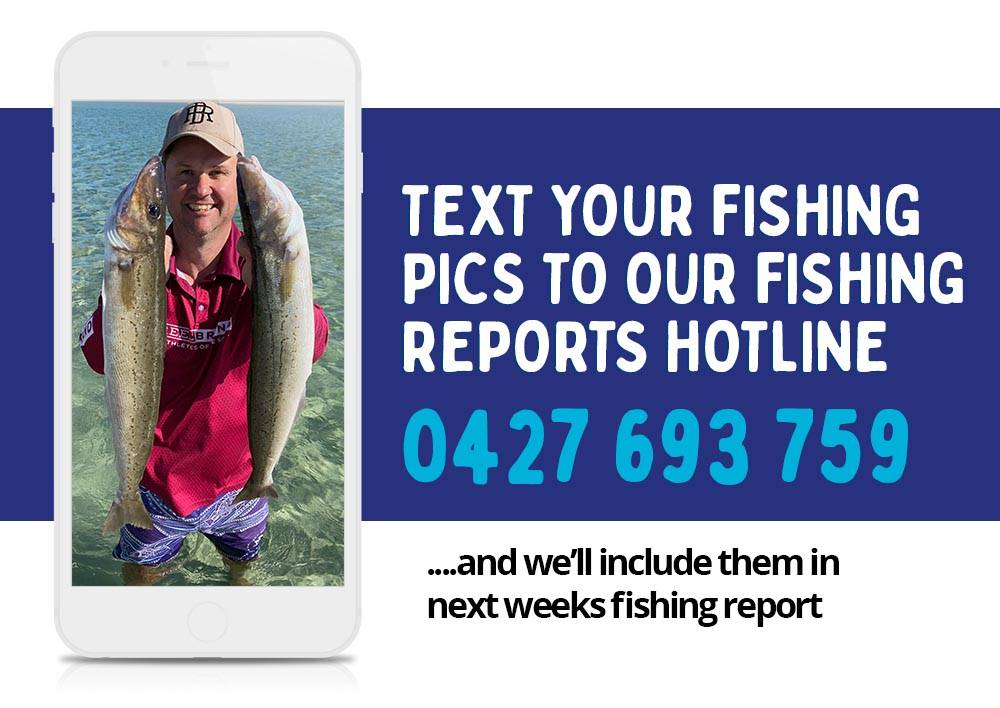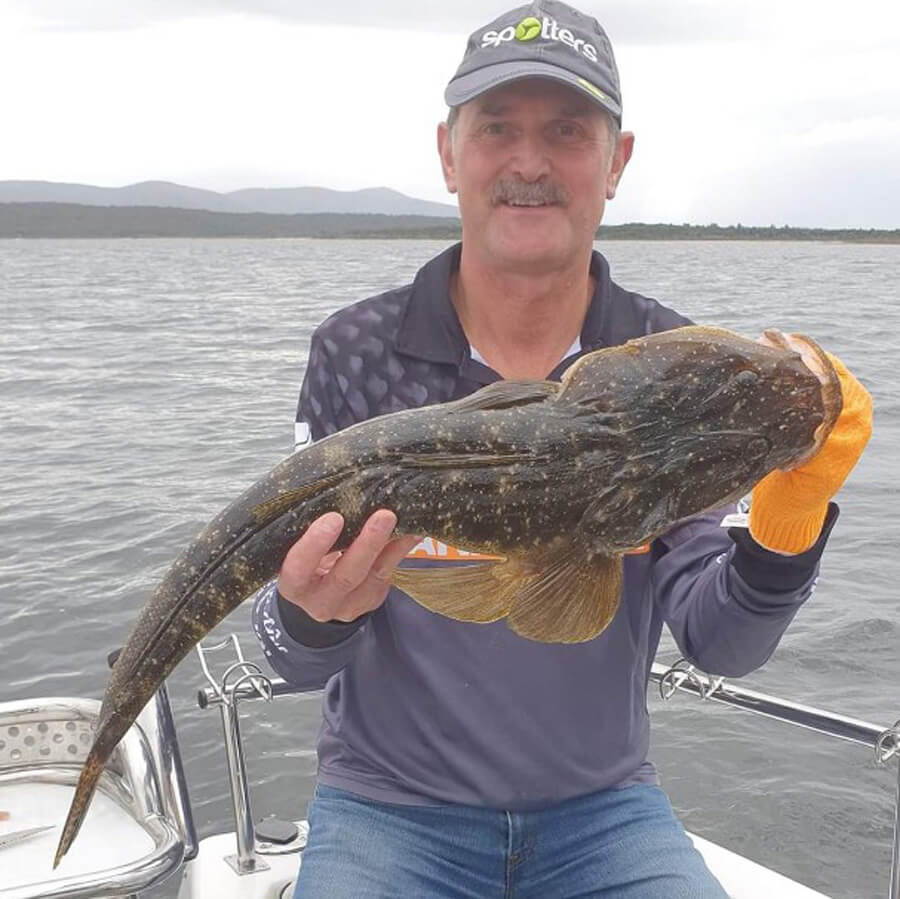 Rob Pitzer fished Mallacoota this week and caught this fantastic 73cm dusky flathead.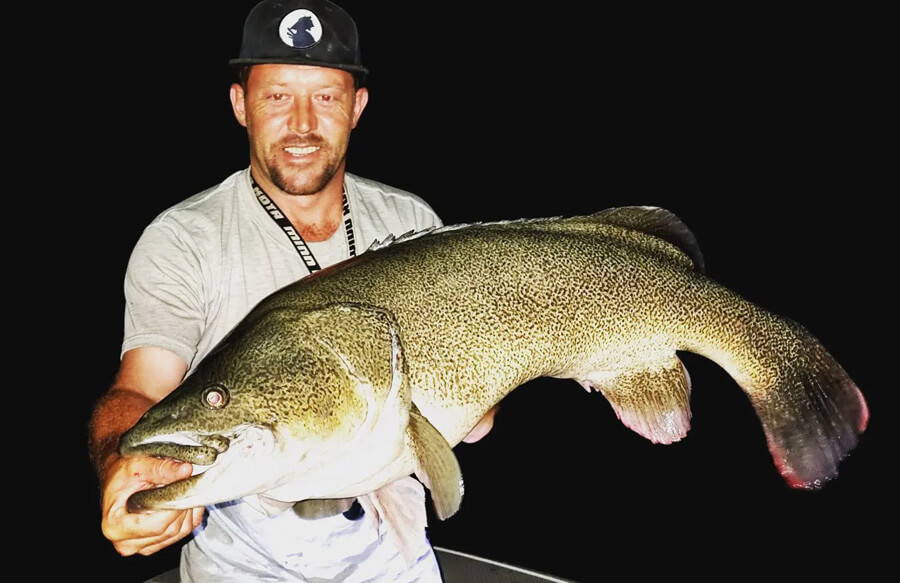 Borno landed this beautiful 103cm Mulwala cod on a micro chatterbait, well done mate!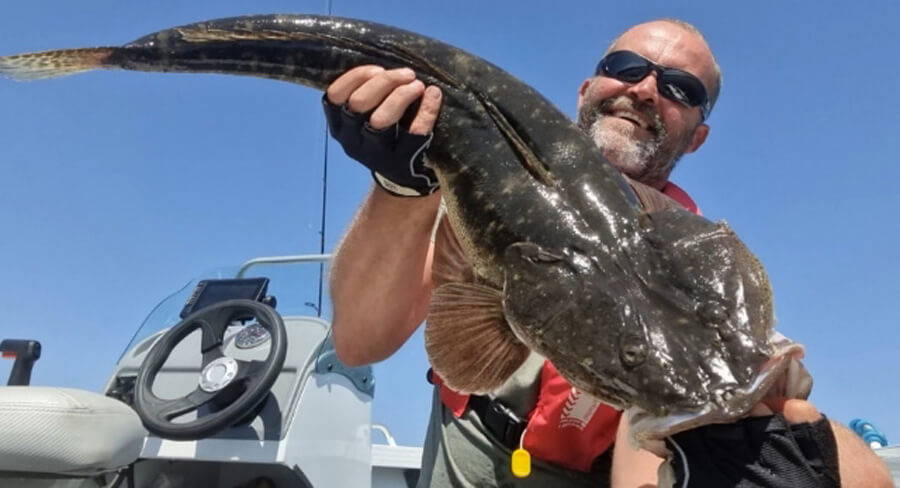 Andrew Ketelaar fished the top lake at Merimbula last week and managed this cracking 96cm dusky flathead caught on a 100mm Squidgies. Well done Andrew!
IFISH WITH TACKLE WORLD - SUMMER SERIES

THIS WEEK ON IFISH TV
LOCATION: BEMM RIVER, VICTORIA
TARGET: ESTUARY PERCH
SUNDAY 27TH FEBRUARY, 2022 on 10BOLD at 10AM
Catch past episodes of IFISH TV on Youtube so you can get your fishing fix any time, any where.
TALKING FISHING - C31 - TUESDAYS at 8.30pm
Catch "Talking Fishing" on Melbourne's C31 TV (CH44) at 8.30pm each Tuesday night. Staff member David Kramer along with Adam Ring Tiffany Newton host Australia's only "Live to Air" fishing television program at this prime time-slot. Put Tuesday night's at 8.30 away in your weekly diary of TV shows to watch!
Good Luck with your fishing and stay safe on the water,

The TEAM at Tackle World Cranbourne & Mornington