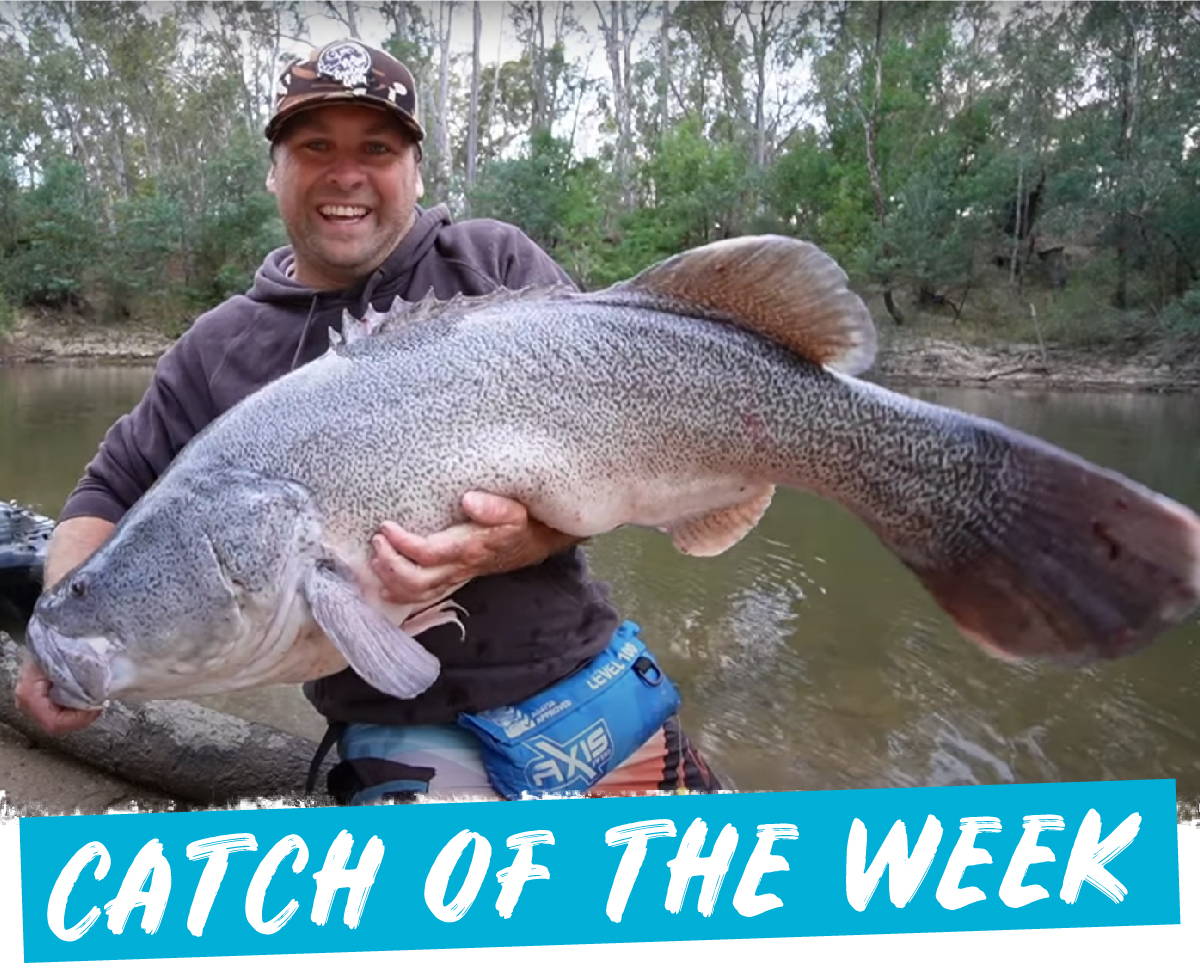 Congratulations to Mark Whitford on your PB 101cm Murray cod caught fishing the Goulburn River, you are this weeks Catch of the Week.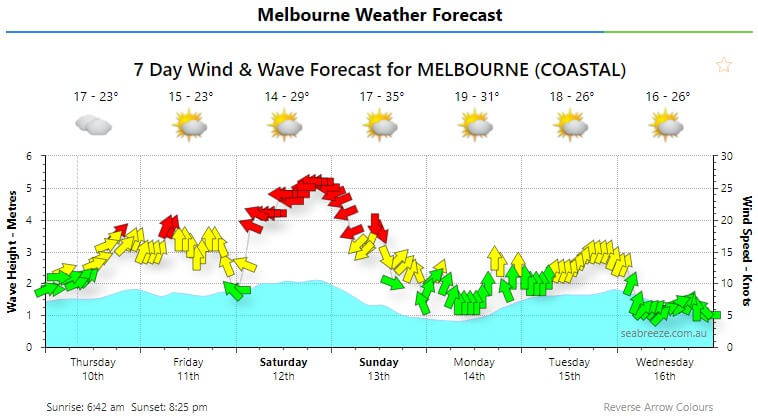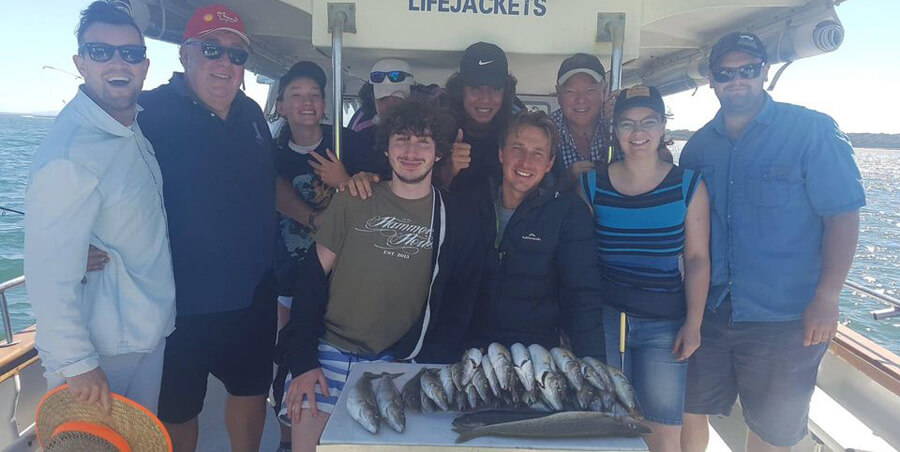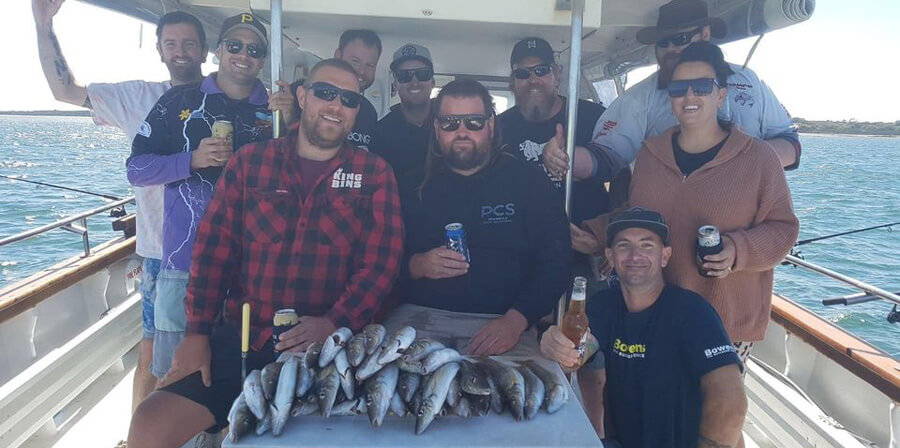 Steve Johnston from Ace Fishing Charters had some cracking sessions on the Western Port whiting with his customers this past week.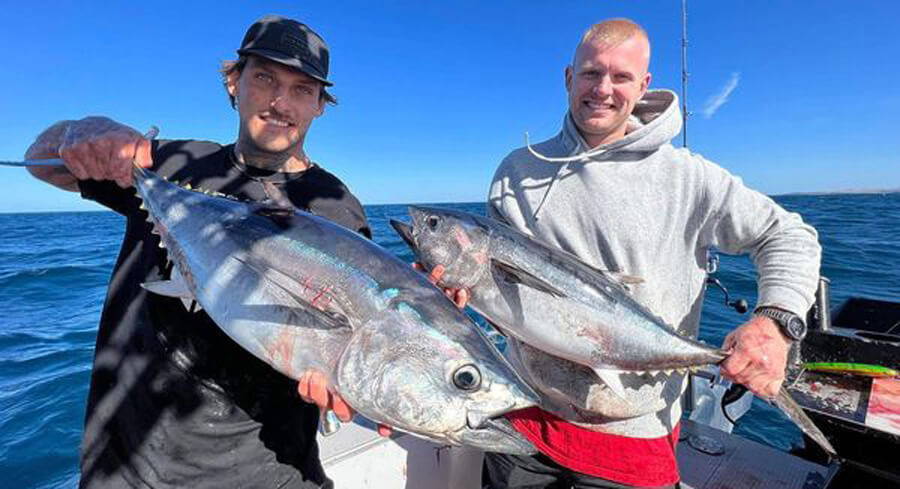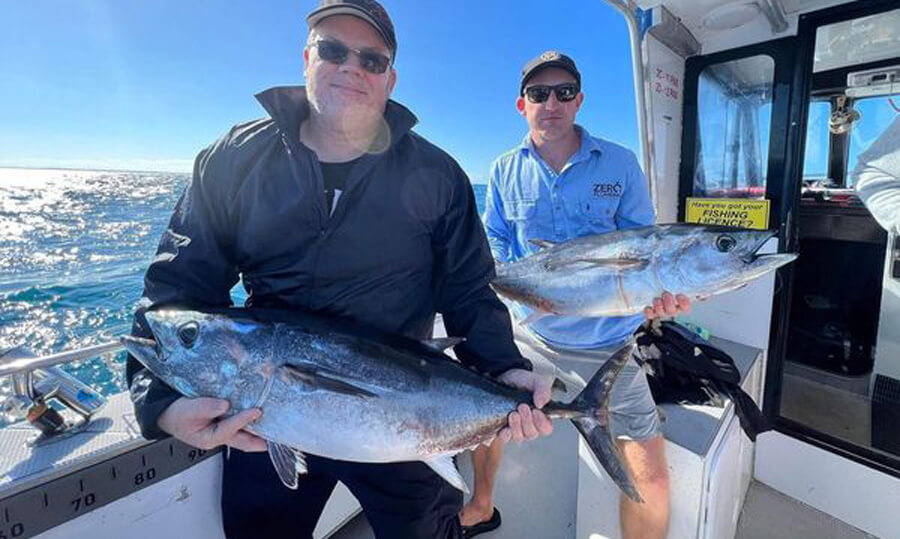 Matt Cini from Reel Time Fishing Charters headed offshore from Western Port this week to get his customers on to some fantastic tuna.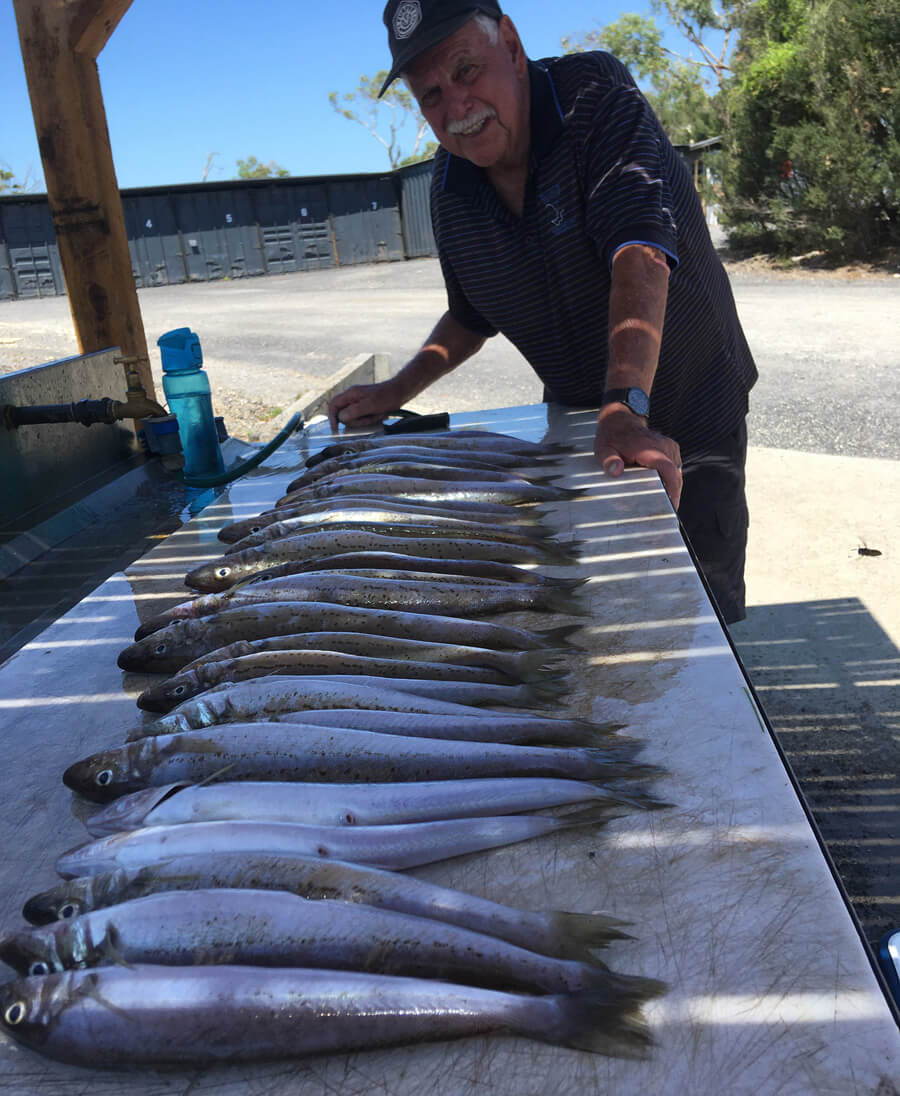 Marty Sever and Bob Sherlock caught some fantastic whiting using mussels during the run in tide at Middle Spit.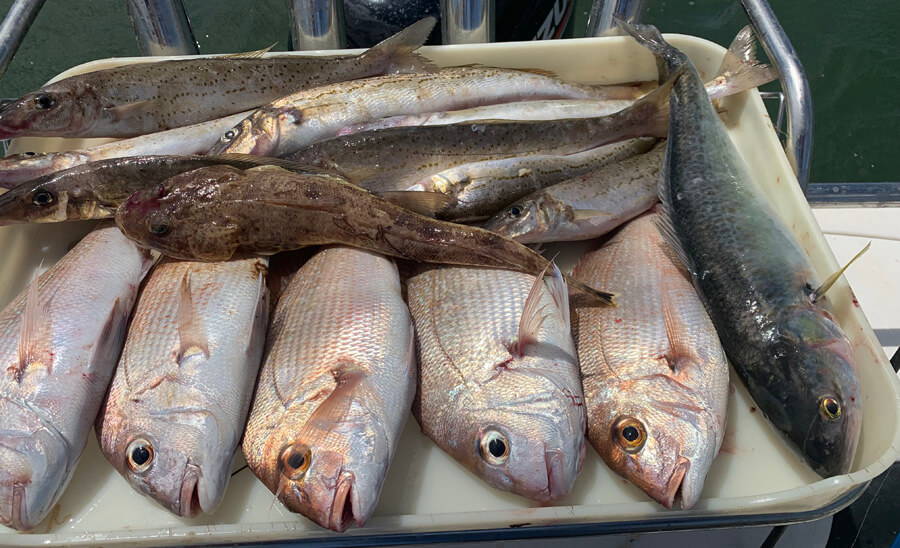 Don Wood caught a nice mixed bag fishing off Lysaughts in 8 to 10 metres of water.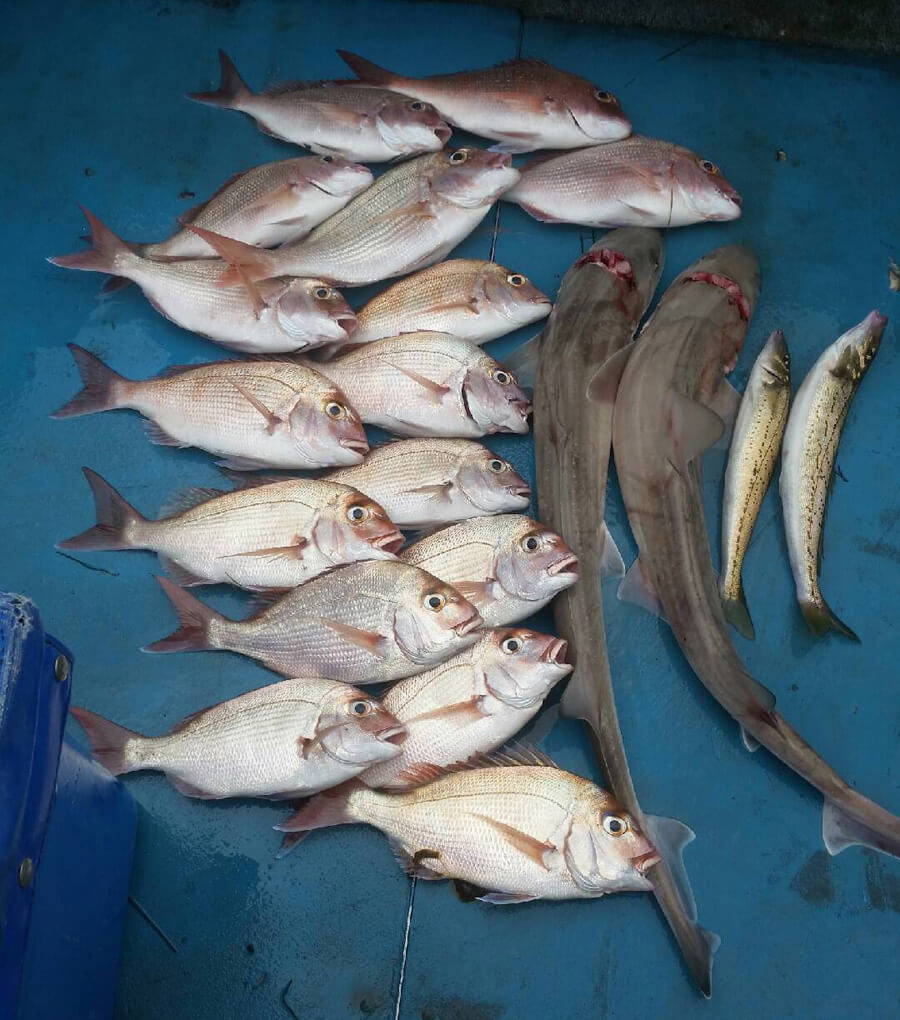 Kozzi took his son in law, Nick for a session off Lysaughts and caught a nice mixed bag.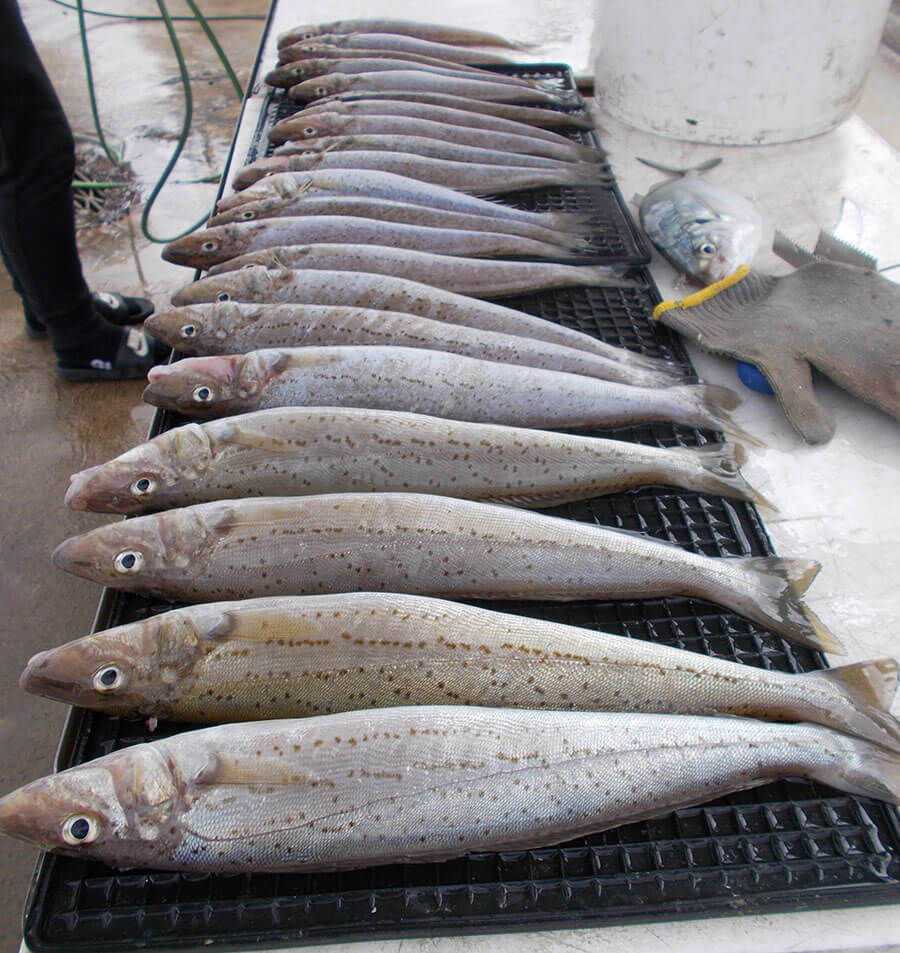 David Milne fished Crawfish Rock and Tooradin Channel for a nice bag of solid whiting caught using mussel and Californian squid for bait.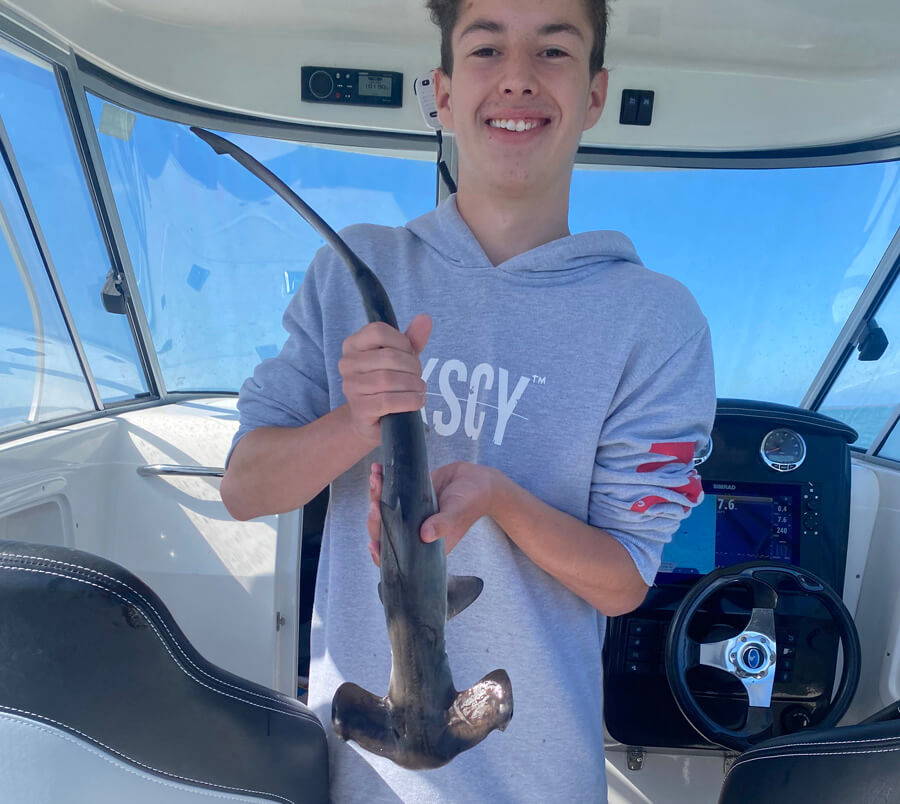 Lachy Bell caught and released this baby hammerhead shark fishing The Corals.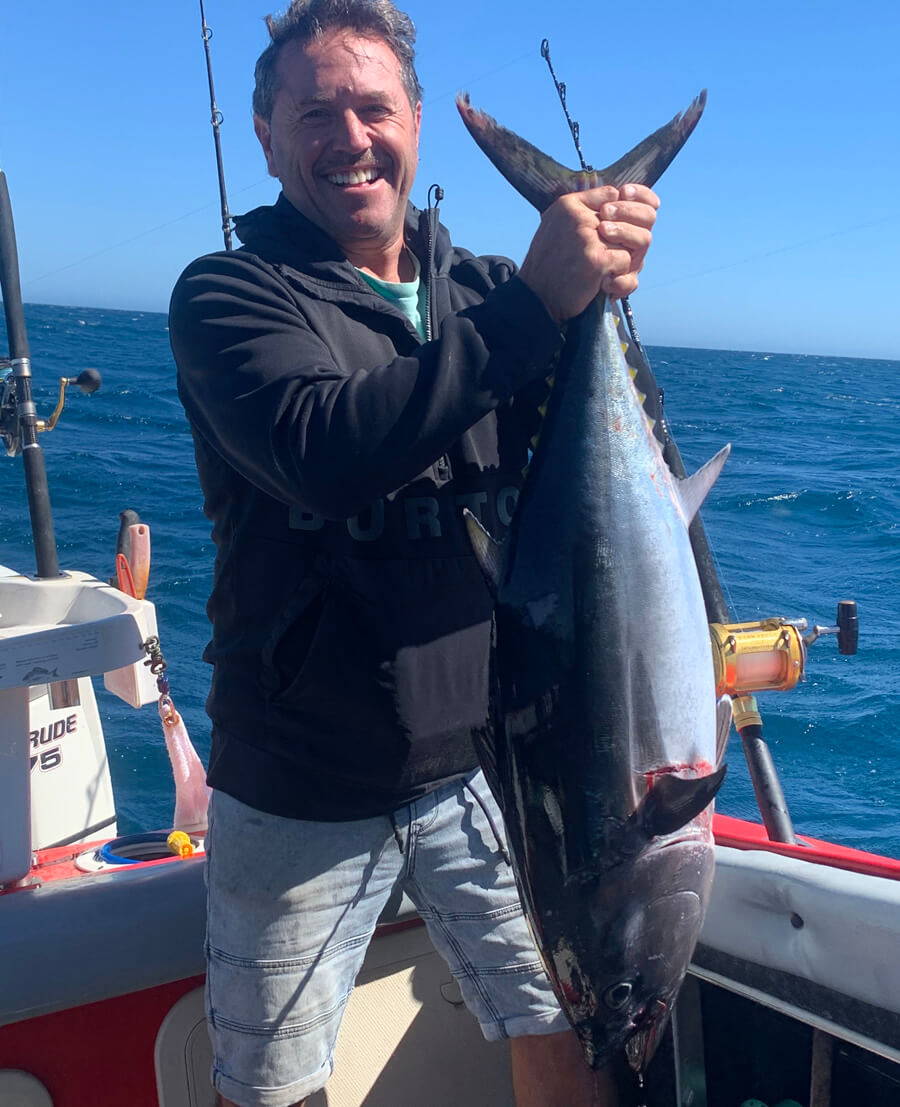 DJ Piero caught his first tuna fishing out from Pyramid Rock on the weekend.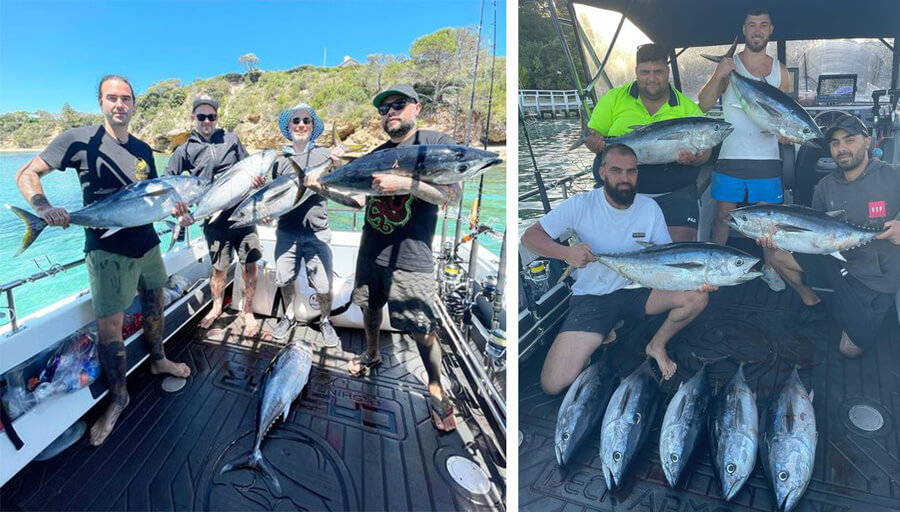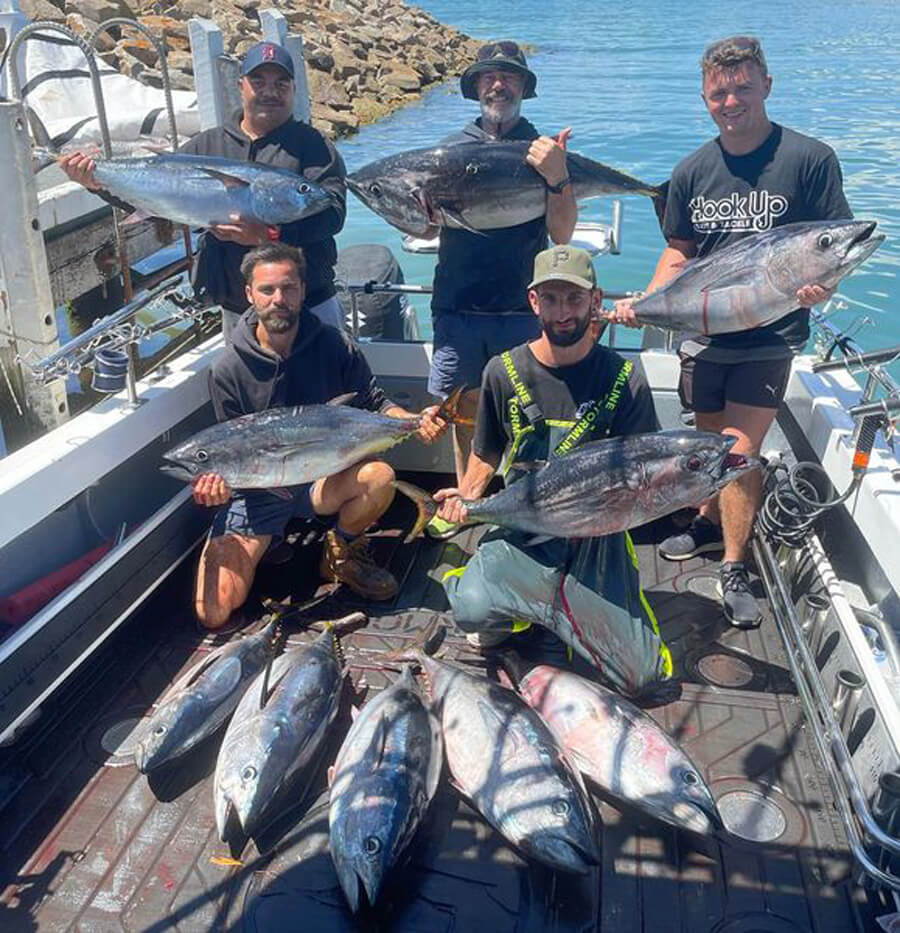 Chris Cassar from Cassar Fishing Charters smashed the tuna offshore with his customers this past week with plenty of lure crunching fish being caught. Diving hard bodies like the Strada Pro Tracka got most of the bites but skirts also hooked some fish as well.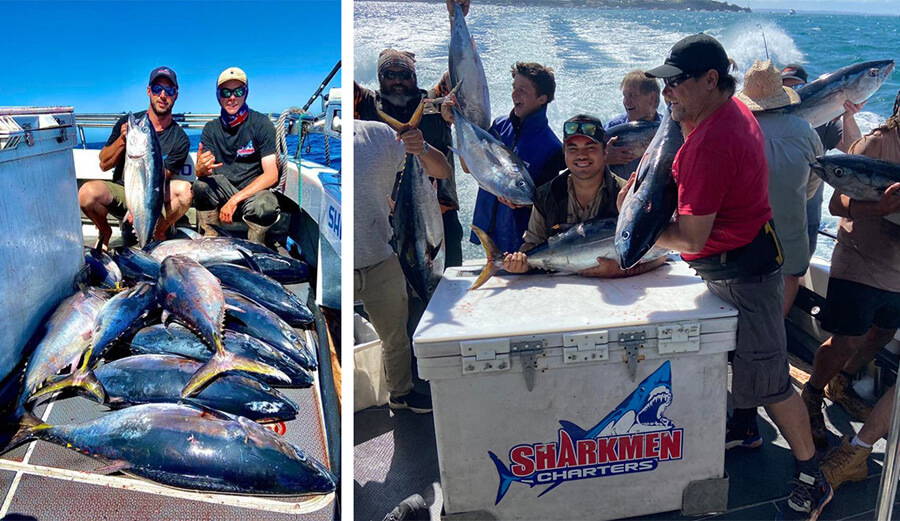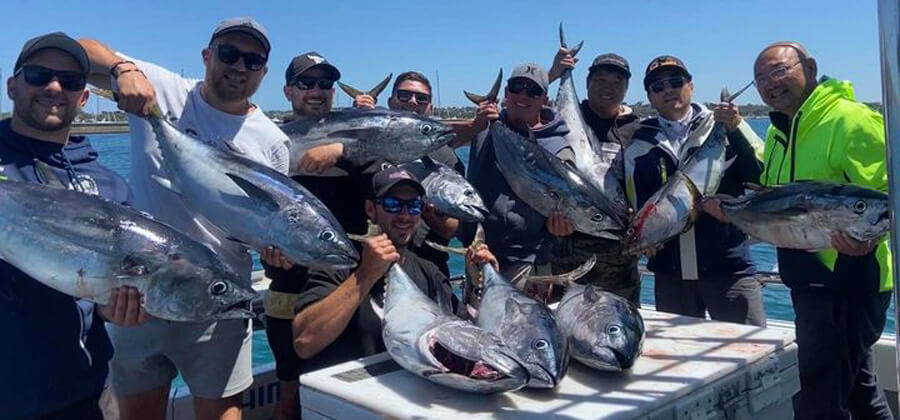 Marco from Sharkmen Fishing Charters headed offshore with his customers this week and had a cracking time on the local tuna with plenty of fish to be found and caught.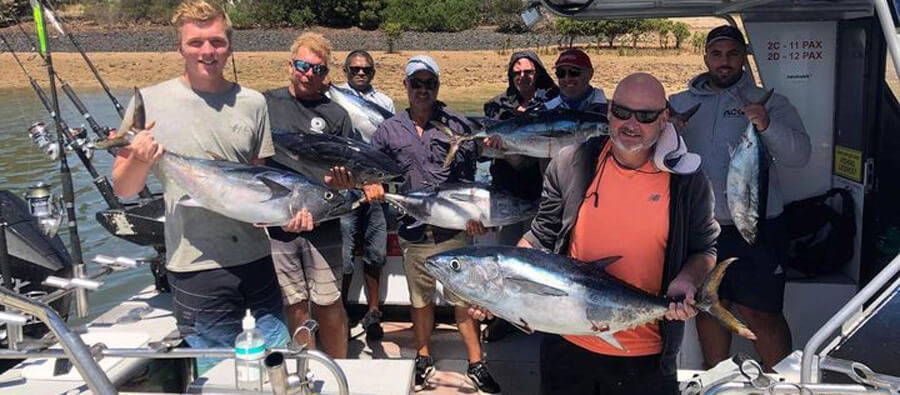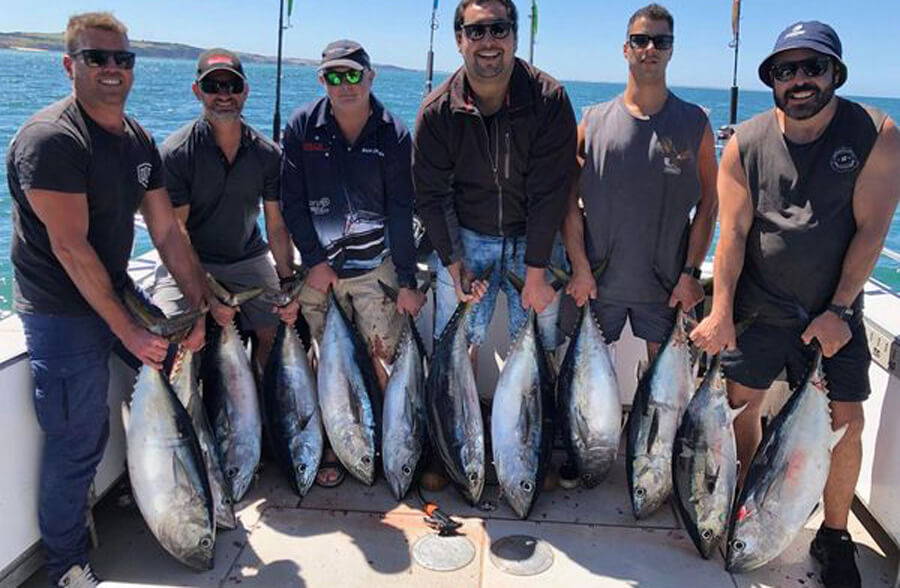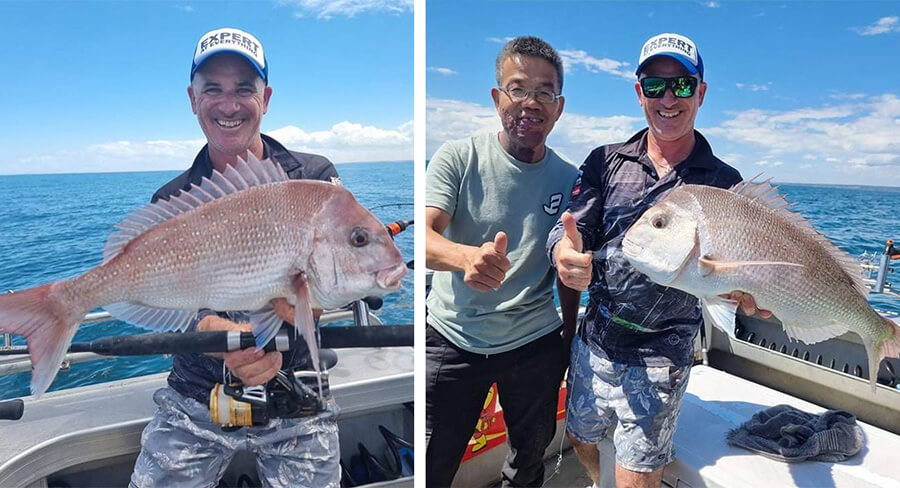 Matt Cini from Reel Time Fishing Charters headed offshore with his customers this week and caught some beautiful tuna as well as some nice snapper from the offshore reefs.
Paul Boland caught this ripper 65cm flathead fishing out from Carrum recently.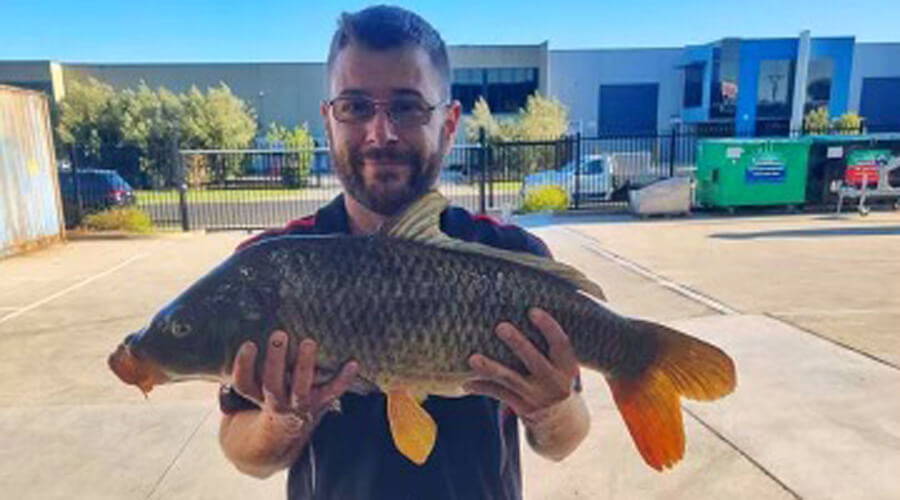 Tate caught this monster carp fishing the top of the Patterson River just below the spillway. Tate reports there is large numbers of carp in this area.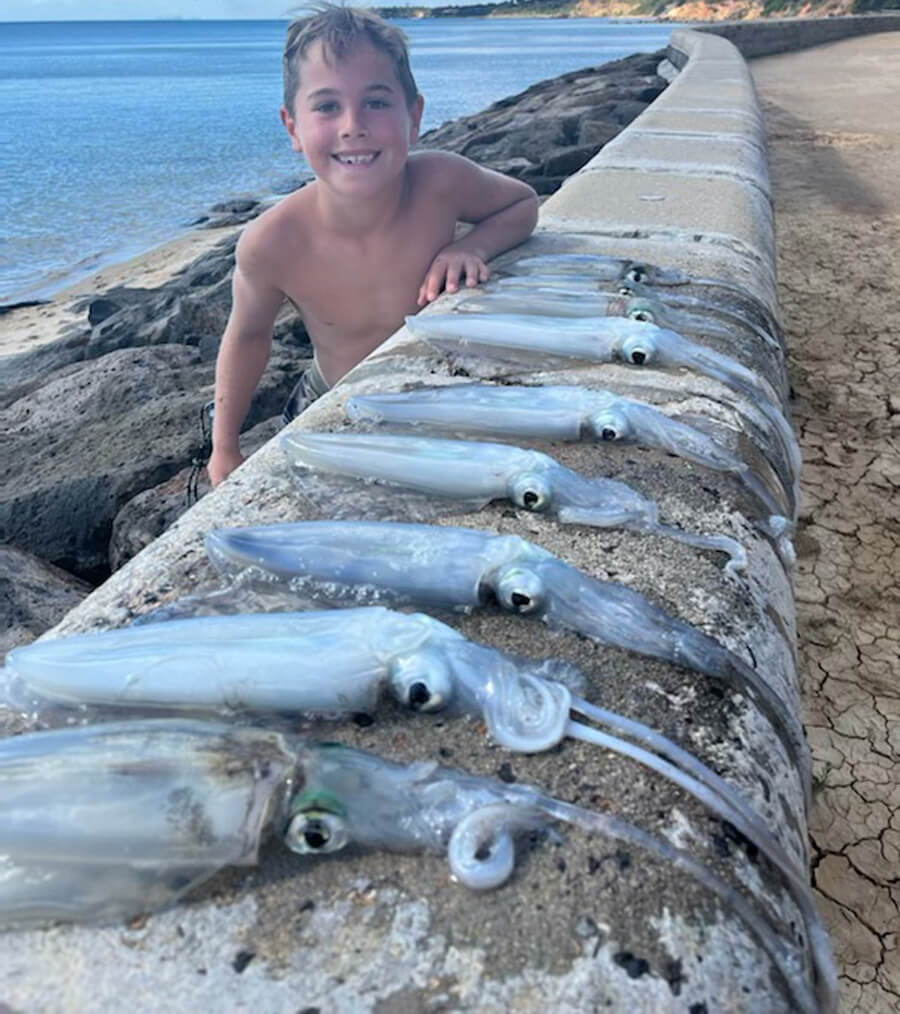 Angus fished with his dad on their kayak out from Mt Martha and caught some beautiful squid together.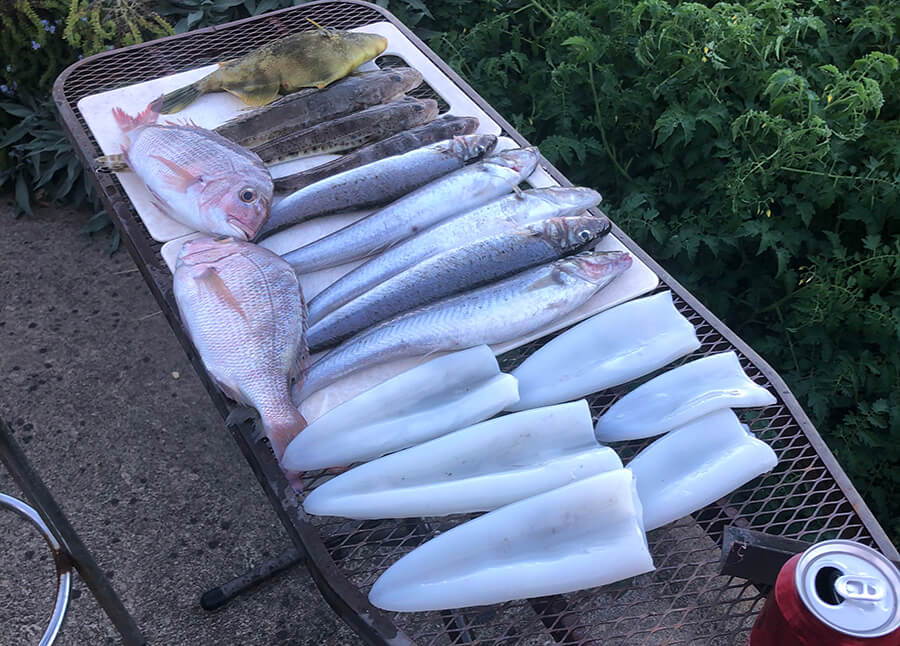 John and Ronnie caught a nice mixed bag of flathead, whiting, pinkies and squid fishing off St Leonards during the incoming tide.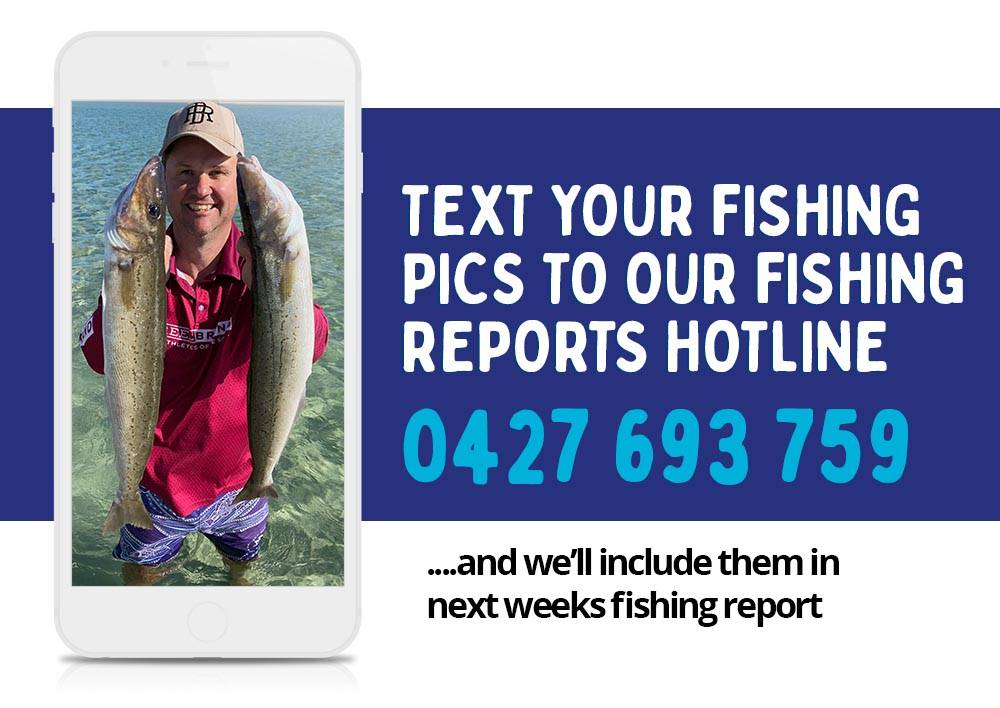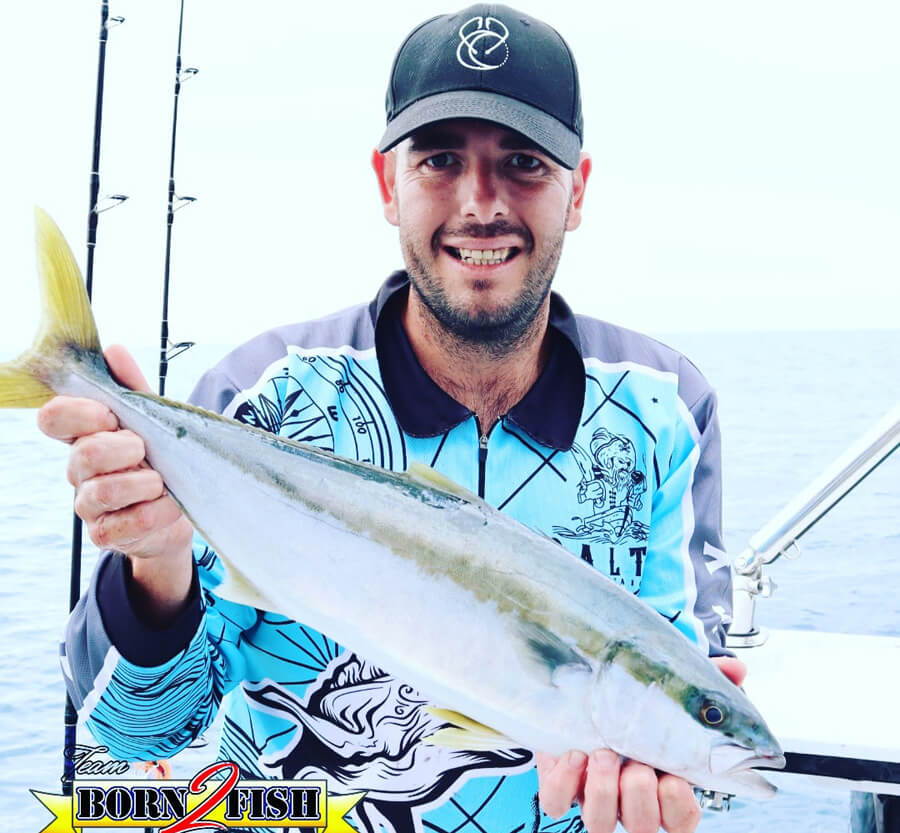 Phillip Jordan fished Portland in 3 metres of water and managed this kingfish after loosing 3 other much bigger fish.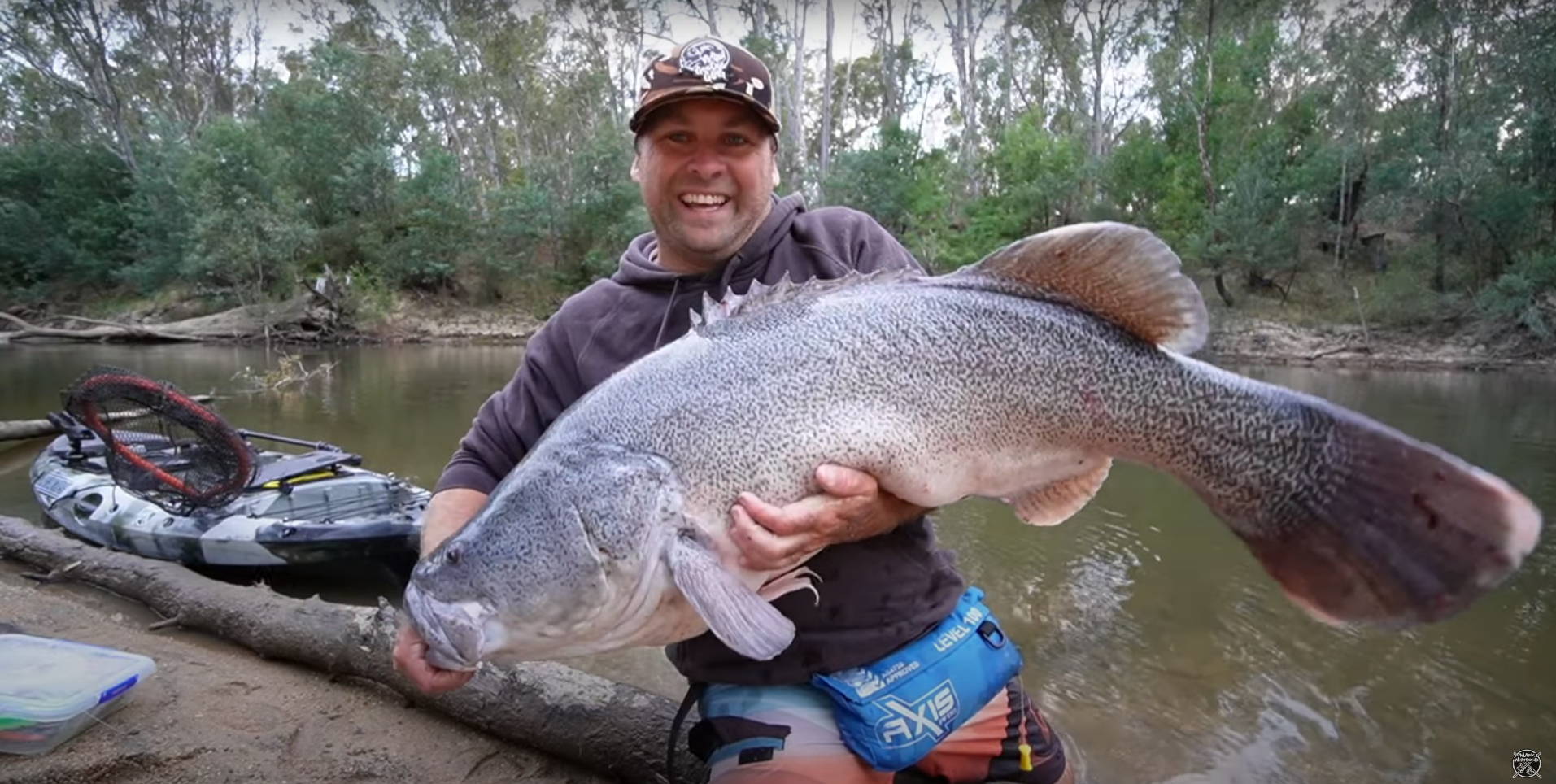 Mark Whitford caught his PB Murray cod of 101cm fishing the Goulburn River using a Jackall Pompadour. Congrats on the cracking PB cod mate.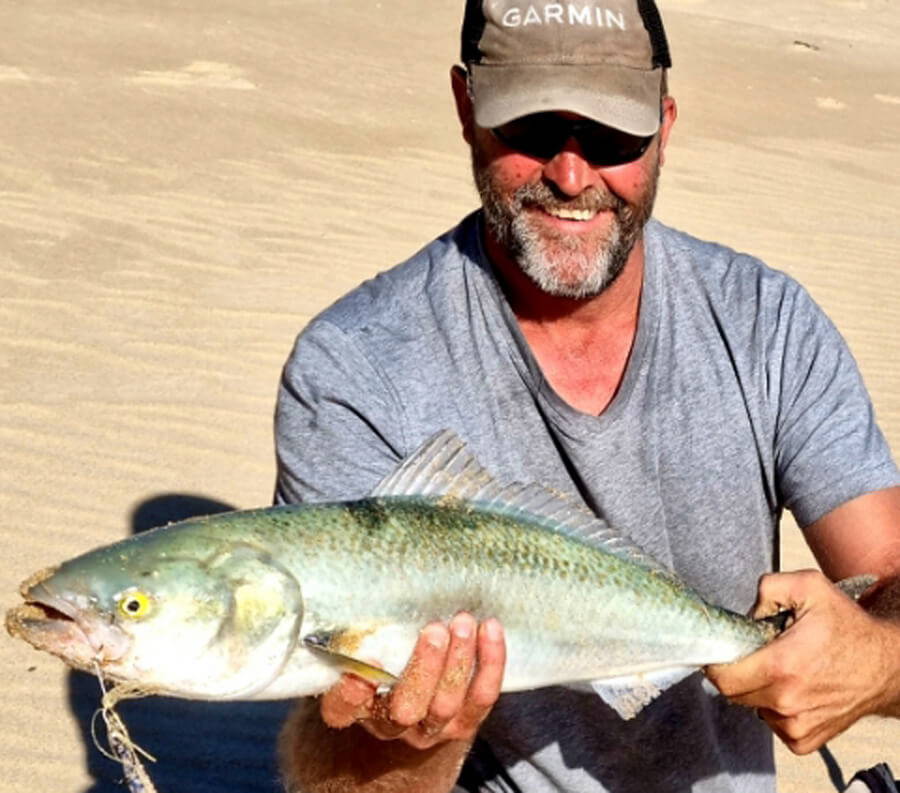 Andrew Ketelaar landed his PB Aussie salmon of 4.6kg caught at Kilcunda on a 60gm laser lure rigged with Atomic Assist hooks.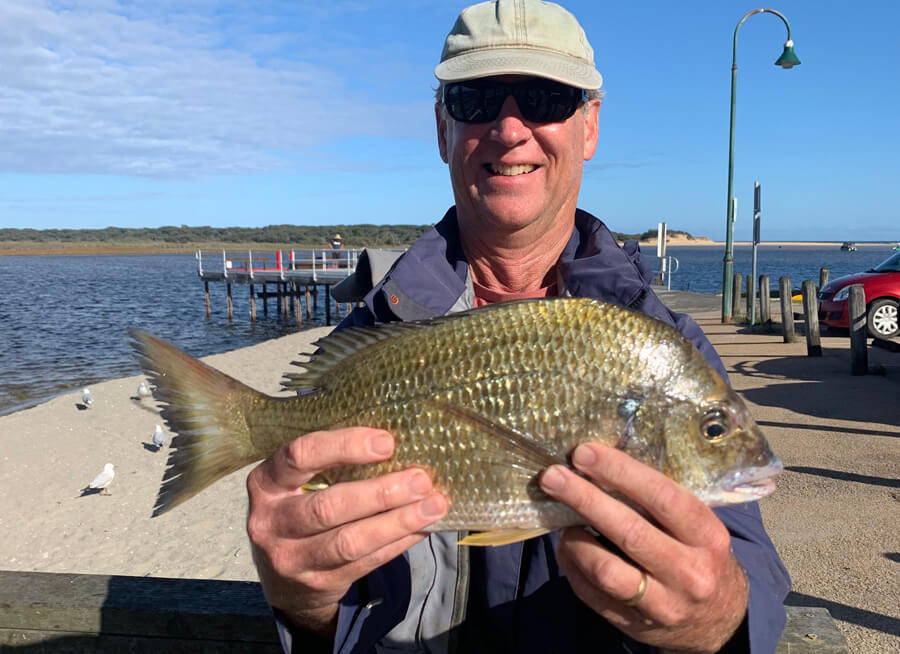 Anthony Hurst landed a nice yellowfin bream just inside the entrance of Lake Tyers on the weekend.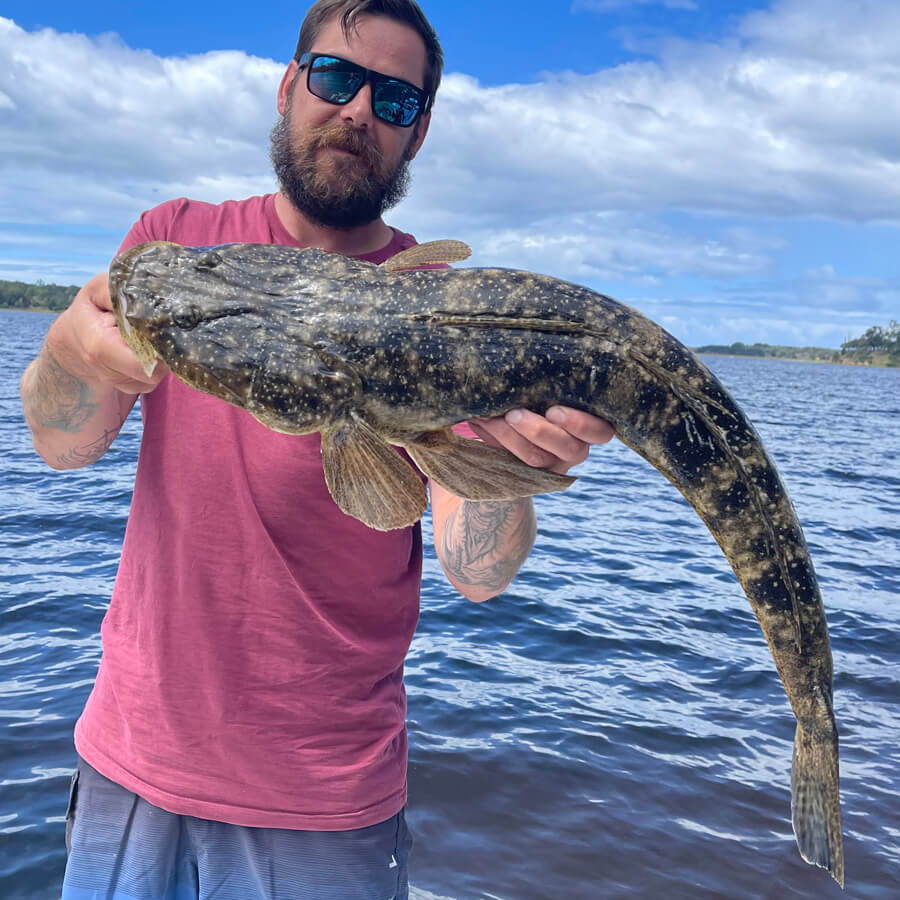 Gerry Morsman caught this 83cm Dusky Flathead at Lake Tyers on a white Atomic Plazos 4" Prong. Great catch Gerry!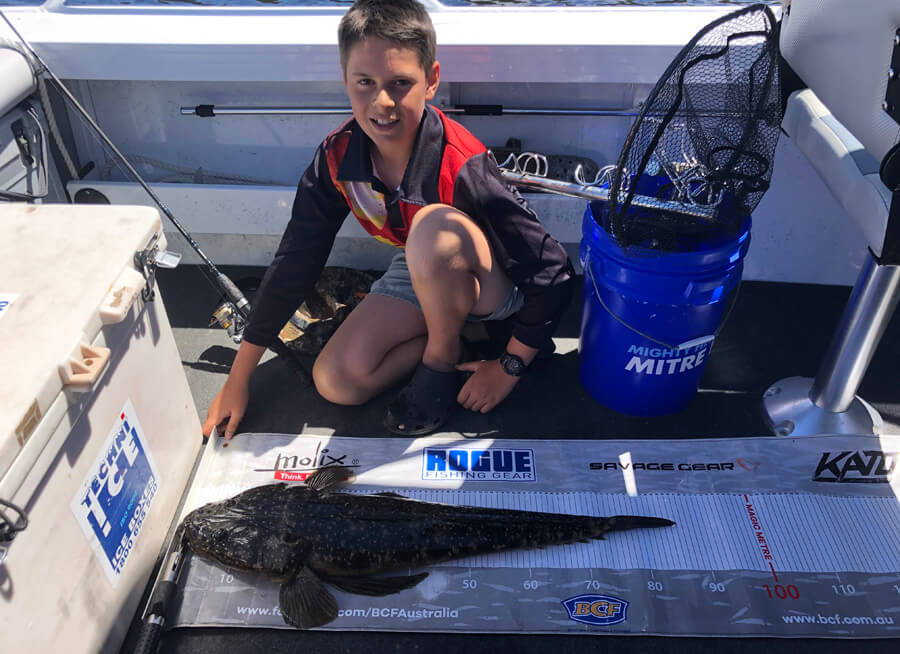 Jack Bateson took out the biggest flathead in the Aqua Cup held at Lake Tyers last weekend. Jacks fish went 86cm.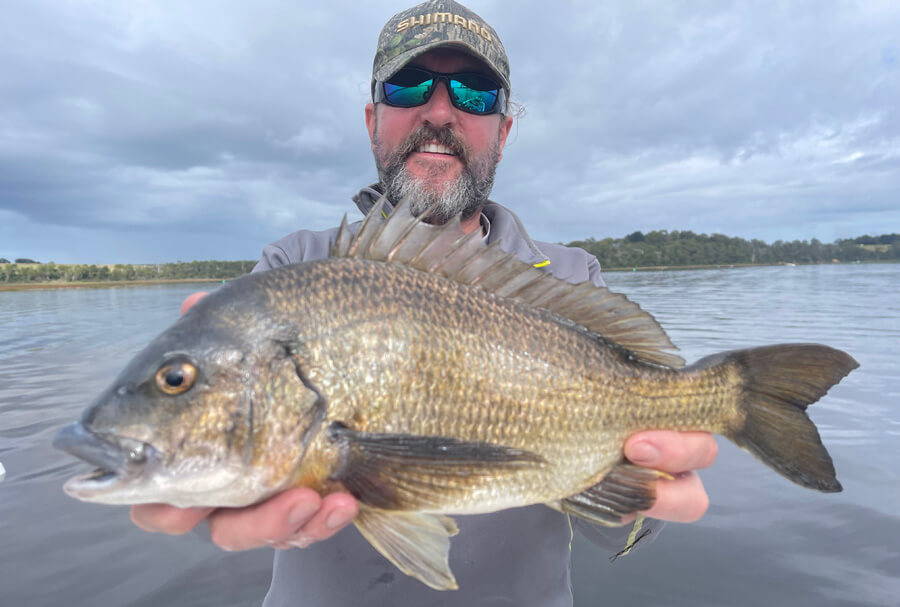 Garry Norton landed this 42cm black bream while slow trolling live prawn along a bank at Lake Tyers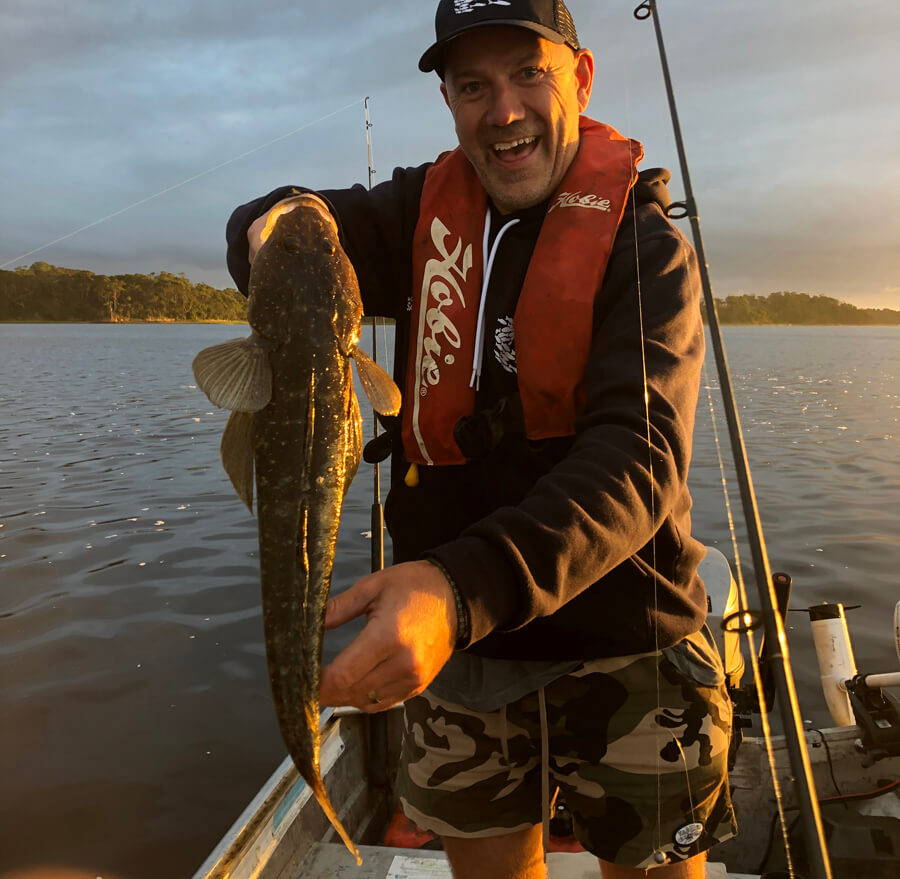 Travis Dowling from the VFA caught a nice snapper and dusky flathead while fishing in the Aqua Cup last weekend at Lake Tyers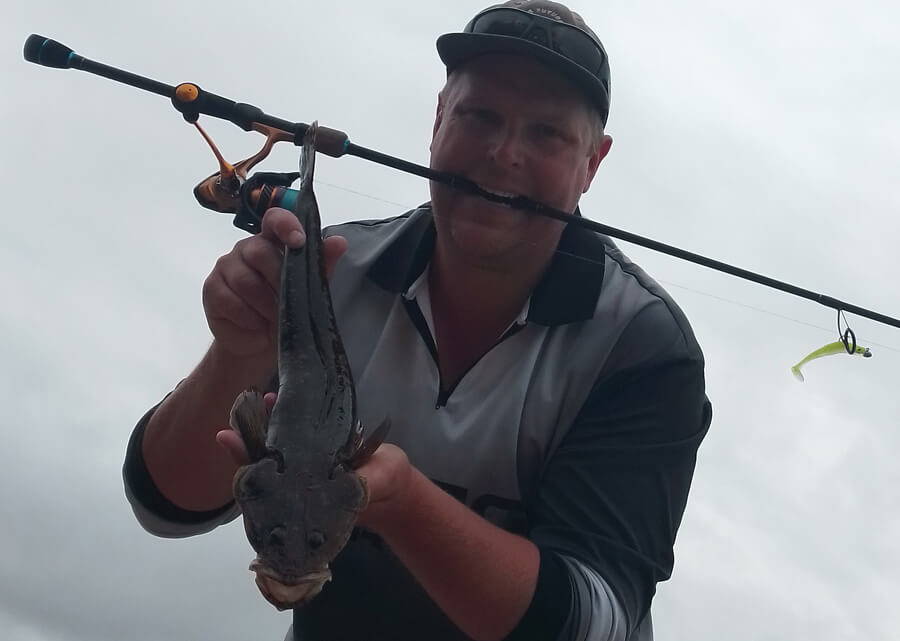 Pratty caught some fantastic flathead fishing Lake Tyers recently with the biggest going 52cm.
IFISH WITH TACKLE WORLD - SUMMER SERIES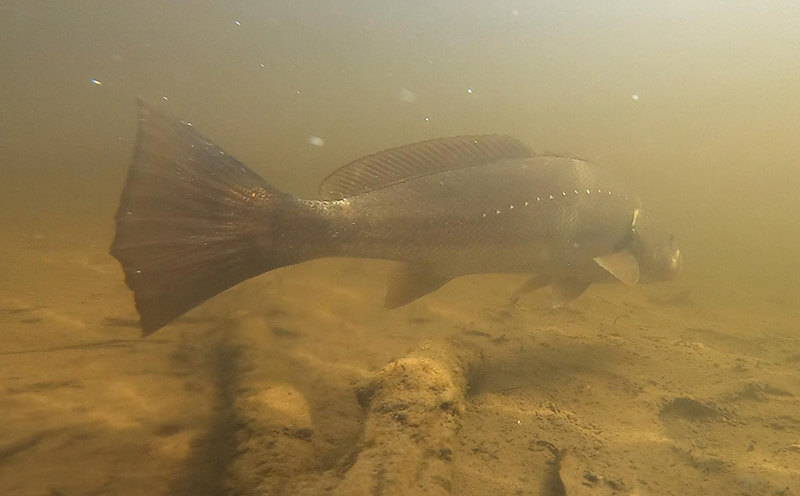 THIS WEEK ON IFISH TV
LOCATION: ALBANY, WESTERN AUSTRALIA
TARGET: MULLOWAY
SUNDAY 13TH FEBRUARY, 2022 on 10BOLD at 10AM
Catch past episodes of IFISH TV on Youtube so you can get your fishing fix any time, any where.
TALKING FISHING - C31 - TUESDAYS at 8.30pm
Catch "Talking Fishing" on Melbourne's C31 TV (CH44) at 8.30pm each Tuesday night. Staff member David Kramer along with Adam Ring Tiffany Newton host Australia's only "Live to Air" fishing television program at this prime time-slot. Put Tuesday night's at 8.30 away in your weekly diary of TV shows to watch!
Good Luck with your fishing and stay safe on the water,

The TEAM at Tackle World Cranbourne & Mornington