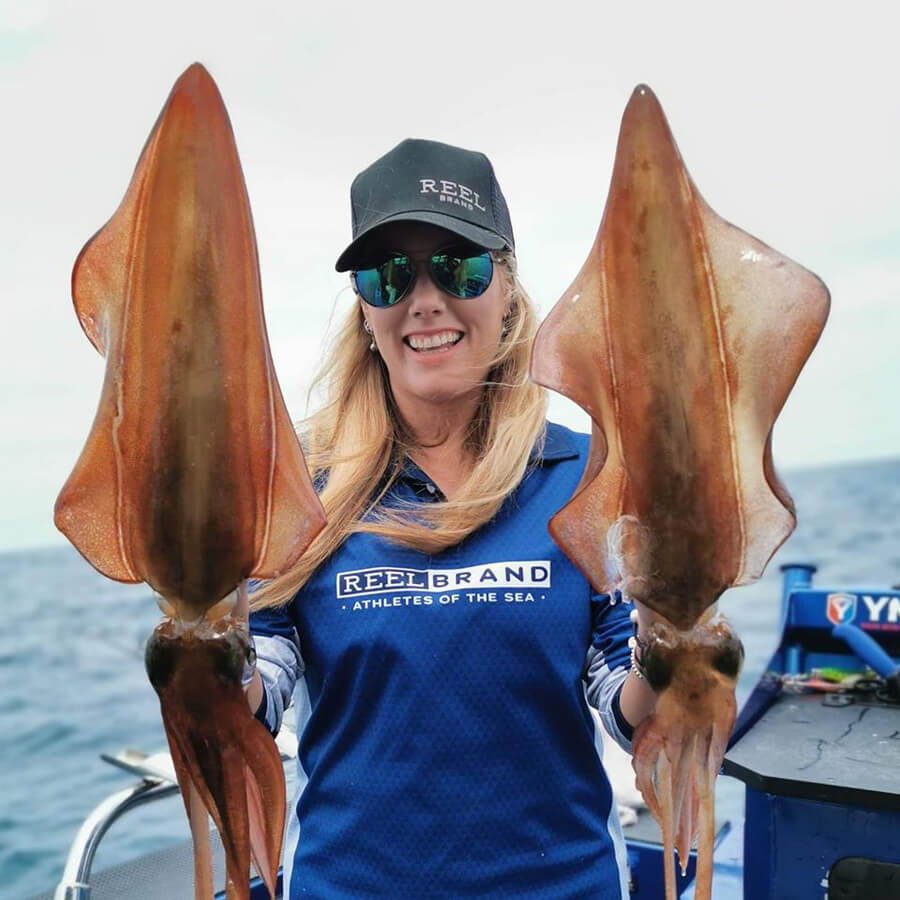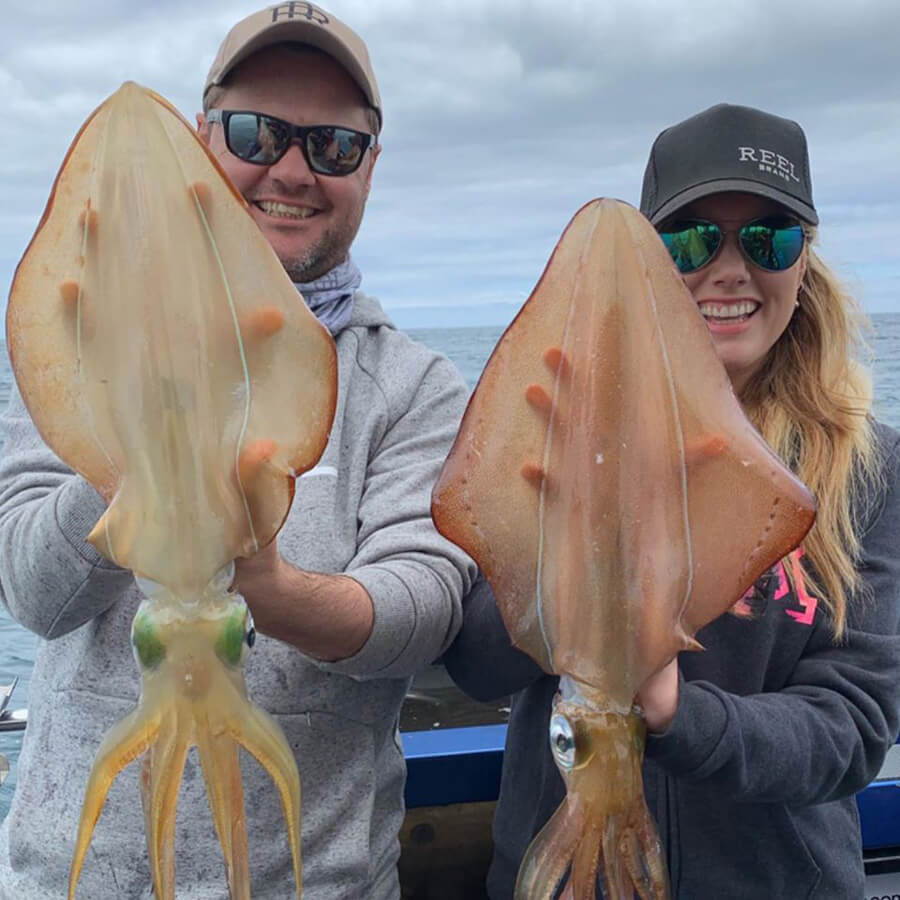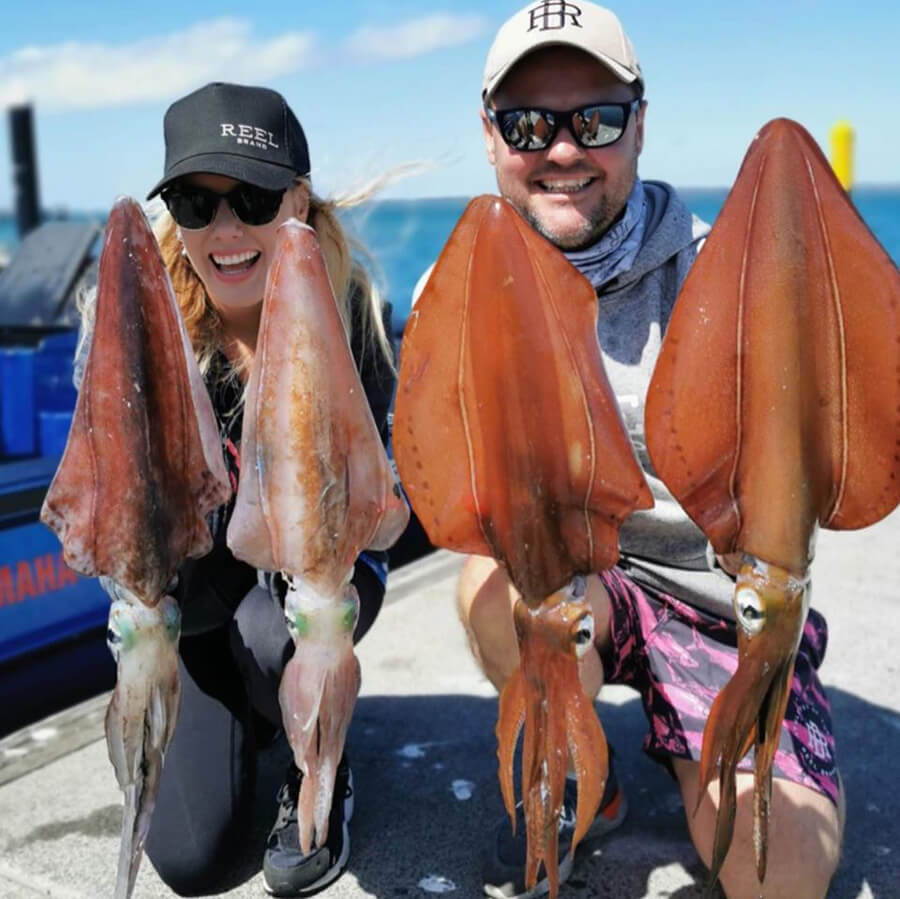 Paul and Cristy took the day off from planning next years IFISH TV to fish with a couple of friends at Flinders and had a cracking day catching their bag of XOS southern calamari using Odori jigs with the King George whiting pattern and IKA jigs in white being the stand out colours. Rigging the jigs in paternosters with 4oz leads helped keep the jigs up off the bottom an was very affective.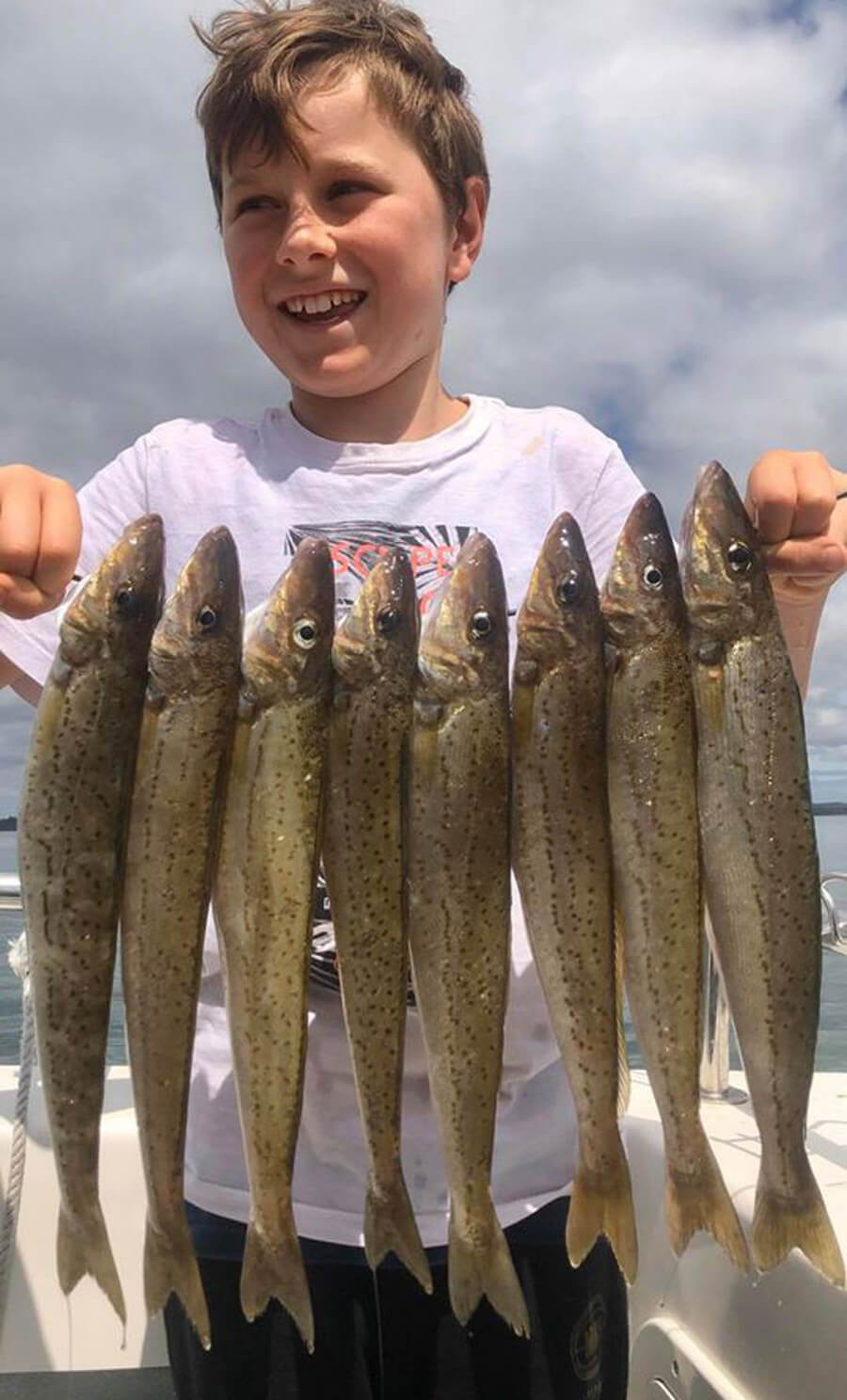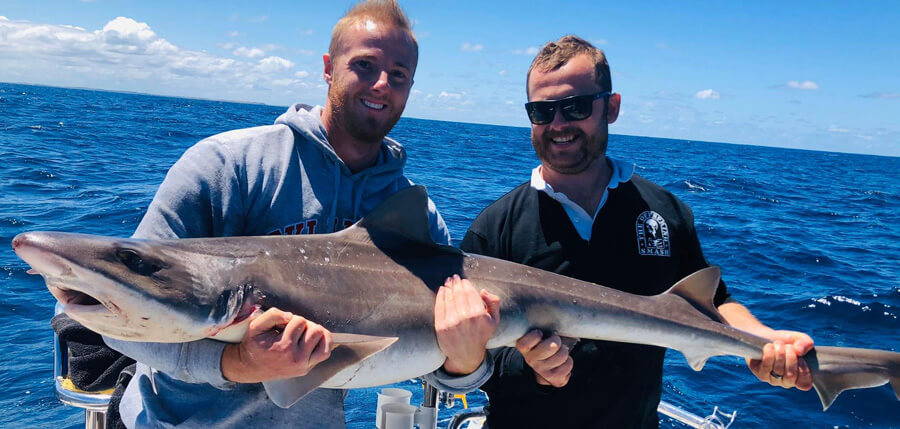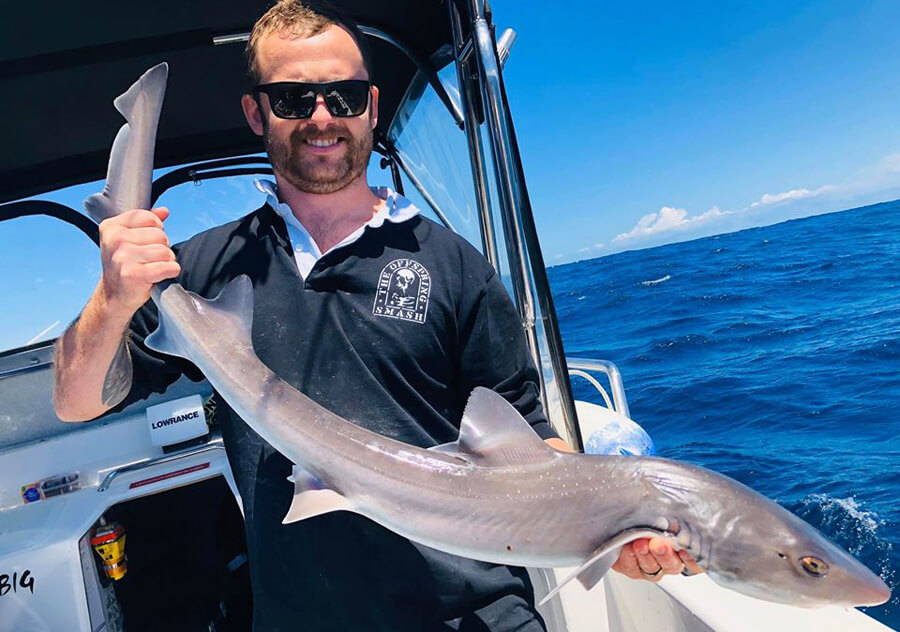 Shaun Futiere from Think Big Fishing Charters had Mick, Dion and 3 kids on board for some whiting fun fishing Western Port last week and then on Saturday morning Shaun had Craig Matheson and crew on board for a go at the gummies catching and releasing a 20kg plus fish as well as a nice sized keeper for a feed.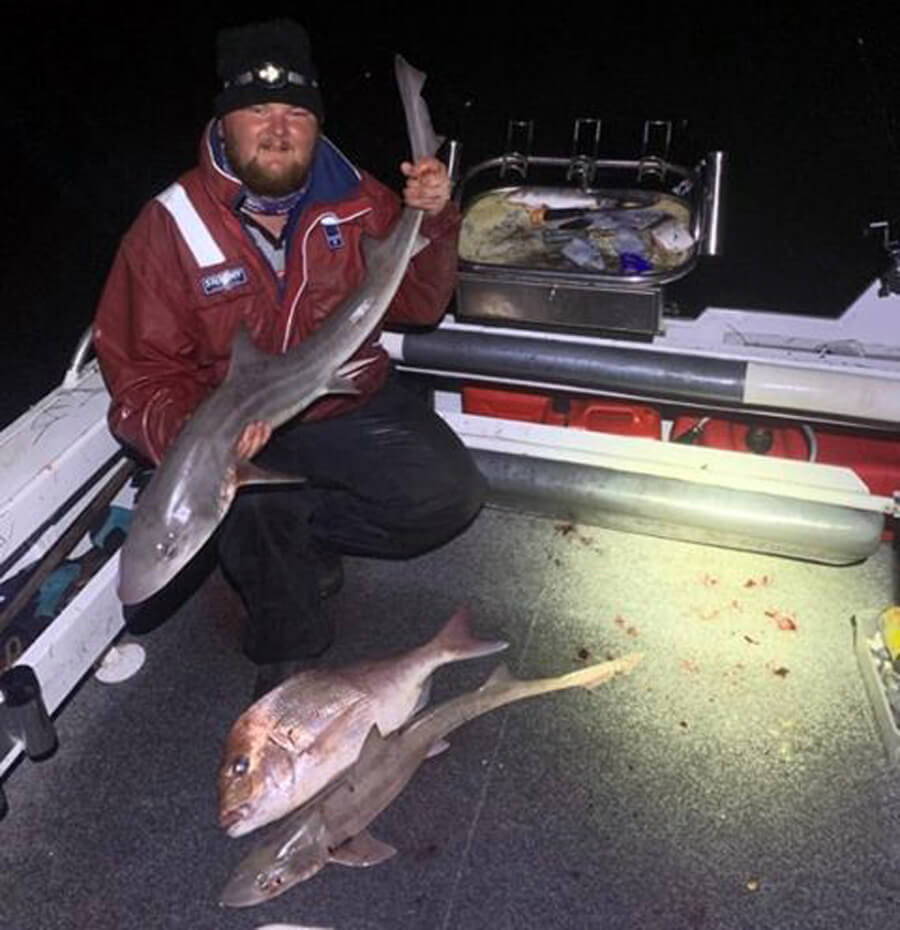 Dylan Gussenhoven and Nathan Baker used freshly caught squid to catch some nice gummies and a snapper near Tortoise Head.
Paul Nelson fished Stony Point on Friday and landed this cracking gummy just shy of 20kg. Well done Paul.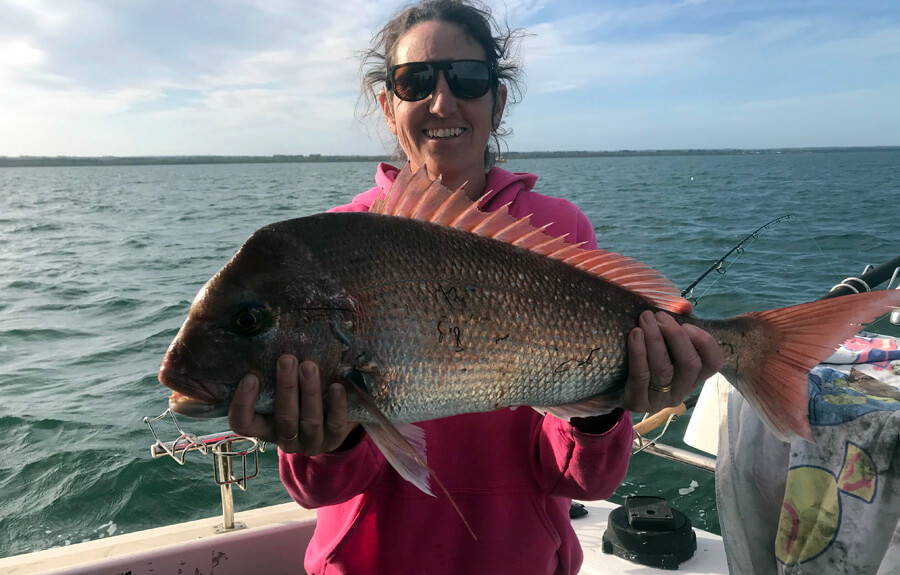 Kerrie Metherell caught this nice snapper using squid for bait last week fishing out from Hastings.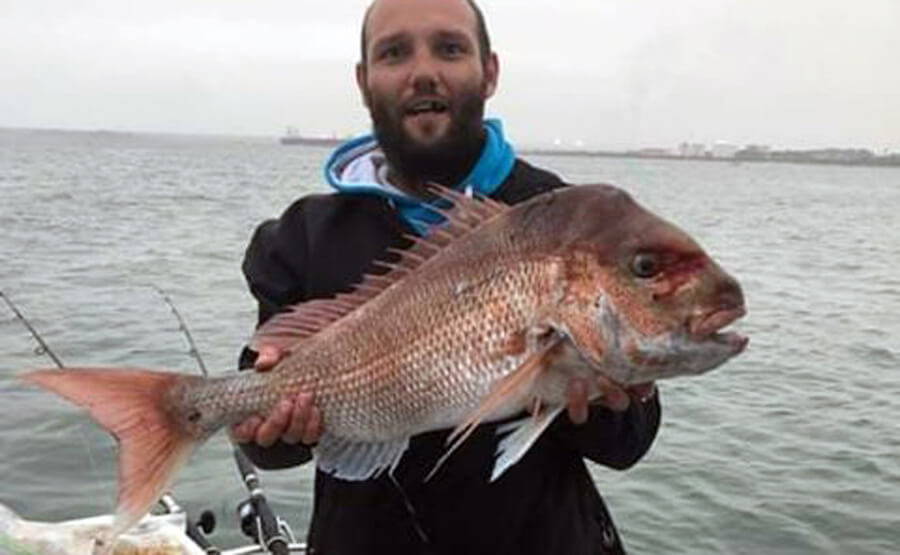 Michael Day fished out from Hastings in 12 metres of water and caught this nice snapper using fresh yakka chunk for bait.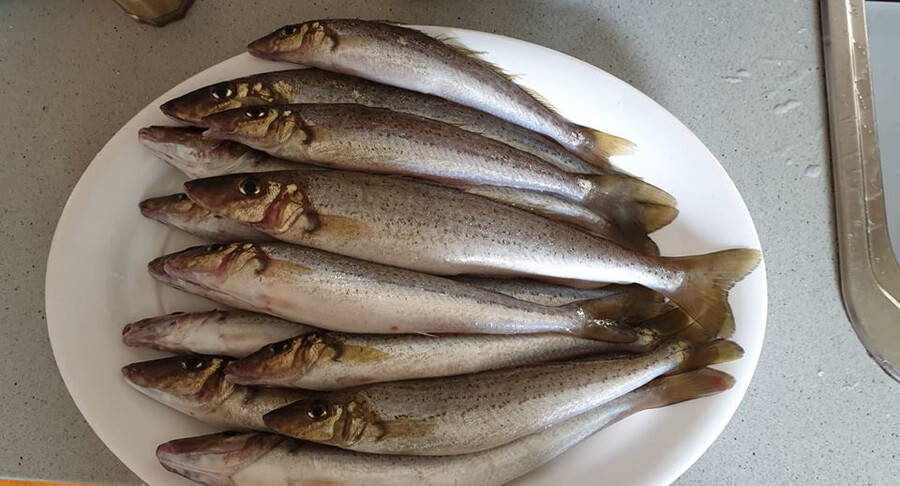 Greg Dixon fished Middle Spit last week during the run out tide using pipis for bait and got a good feed of whiting.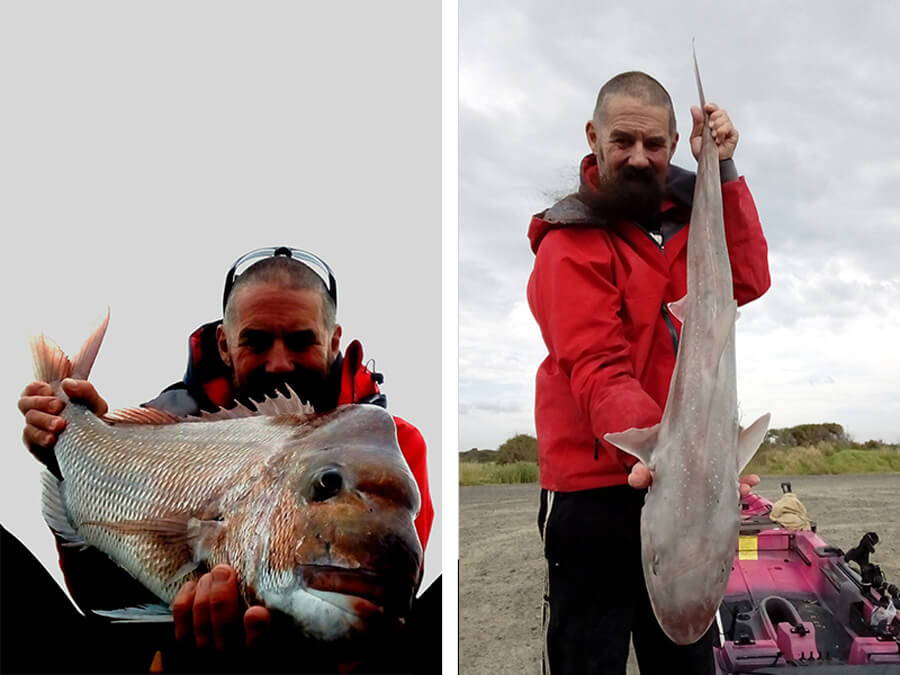 Paul Hilton fished out from Lang Lang on his kayak and landed a cracking 79cm snapper and a nice 1.2m gummy shark during the run out tide using pilchard for bait.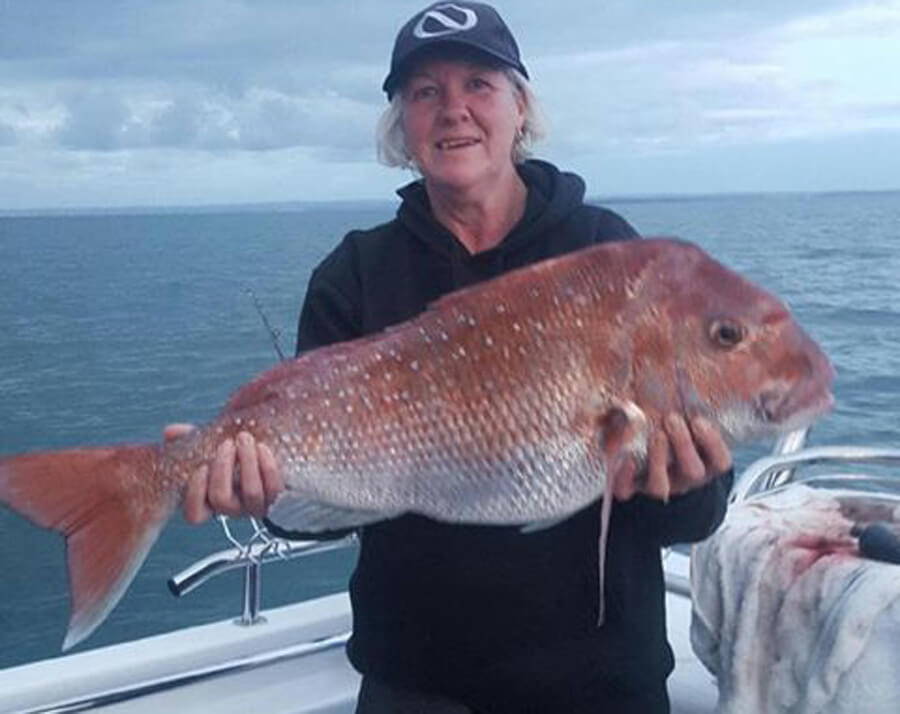 Stretch caught a nice 6kg snapper fishing at Rhyll in 16m just on the tide change using red rockets for bait. Well done!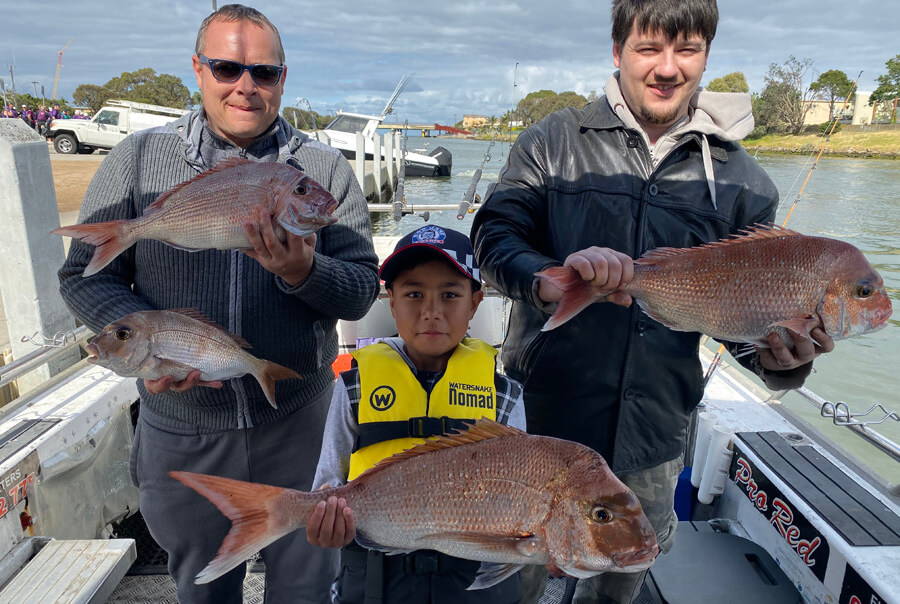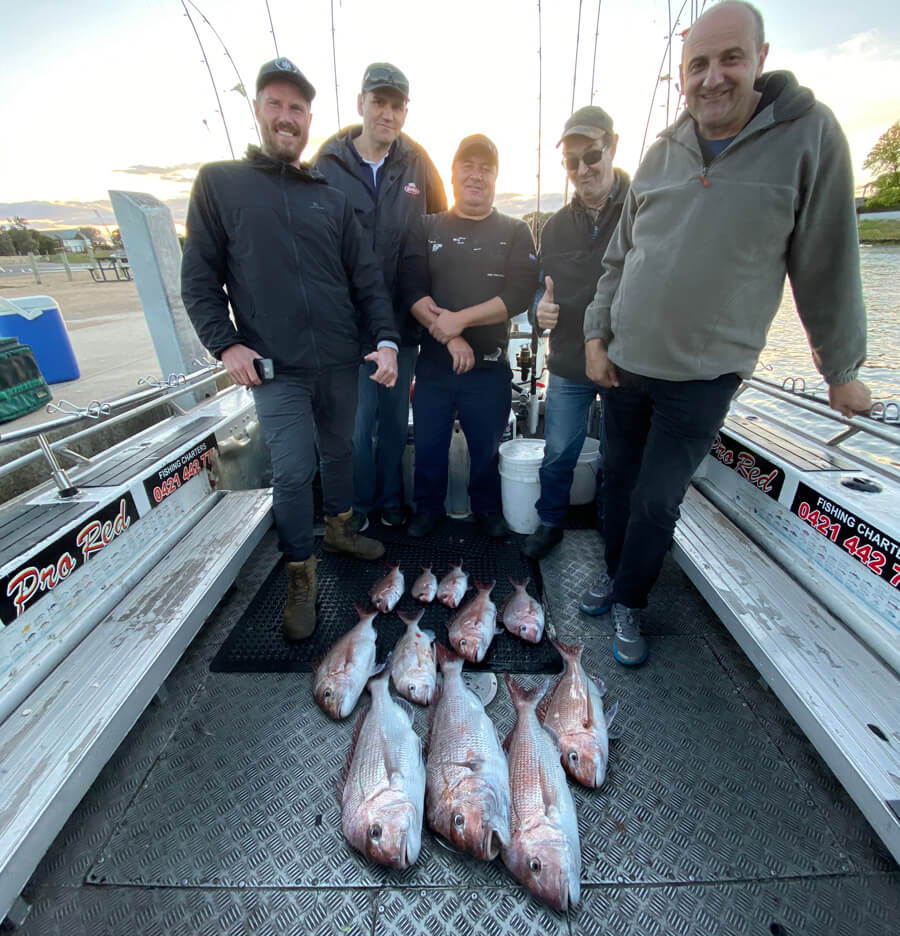 Jayson Turner from Pro Red Fishing Charters has found some fantastic snapper for his customers from Mordialloc to Carrum. Jayson has found silver whiting to be the best bait rigged on Reedy's Rigs.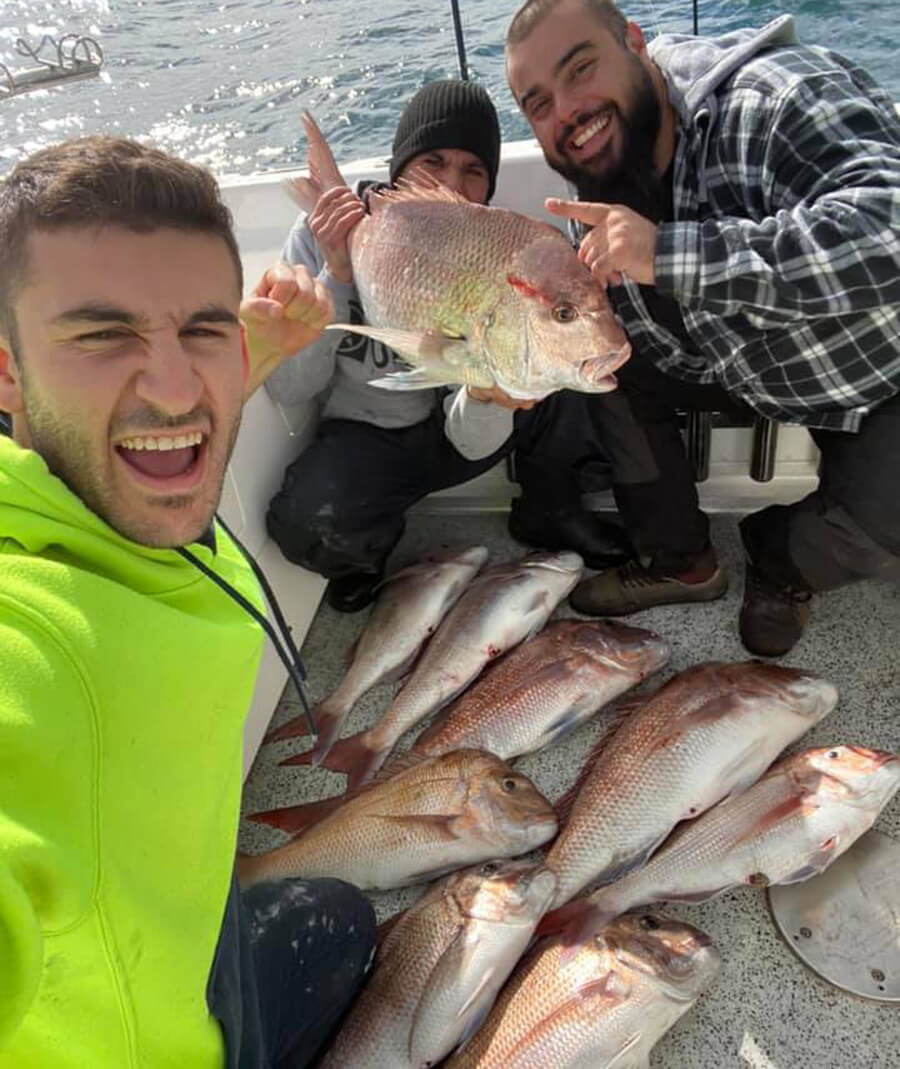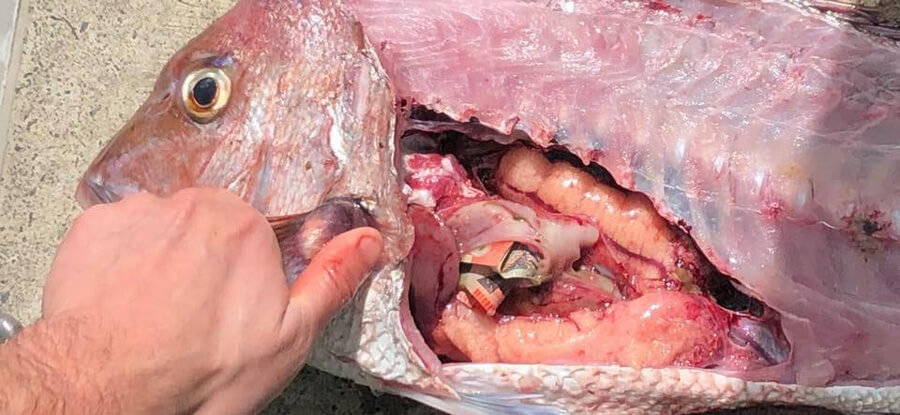 Rob and Dylan Mizzi from Sharkmen Fishing Charters had a good week on the snapper with their customers when the weather permitted with some nice fish caught as well as this somewhat controversial $20 note found in the stomach of a snapper.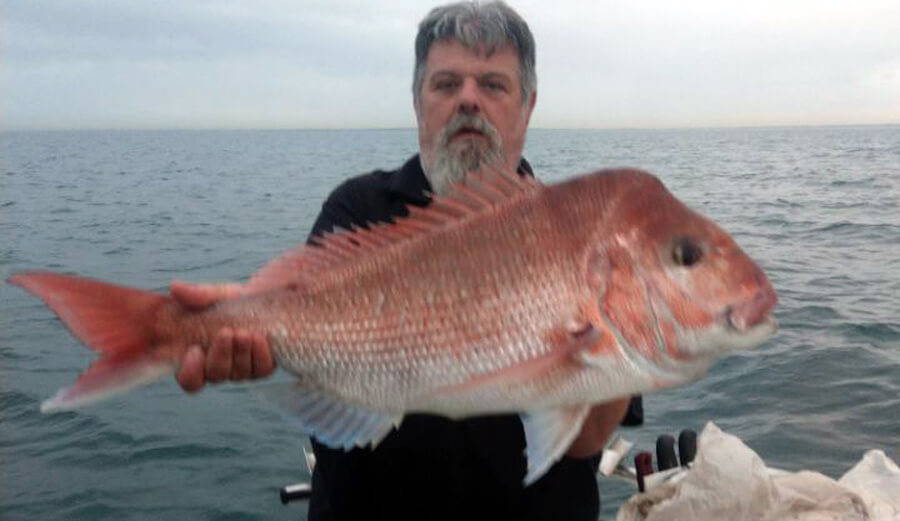 John Dafilis caught this cracking 85cm snapper off Ricketts Point in 19 metres of water. Well done John and thanks for your report!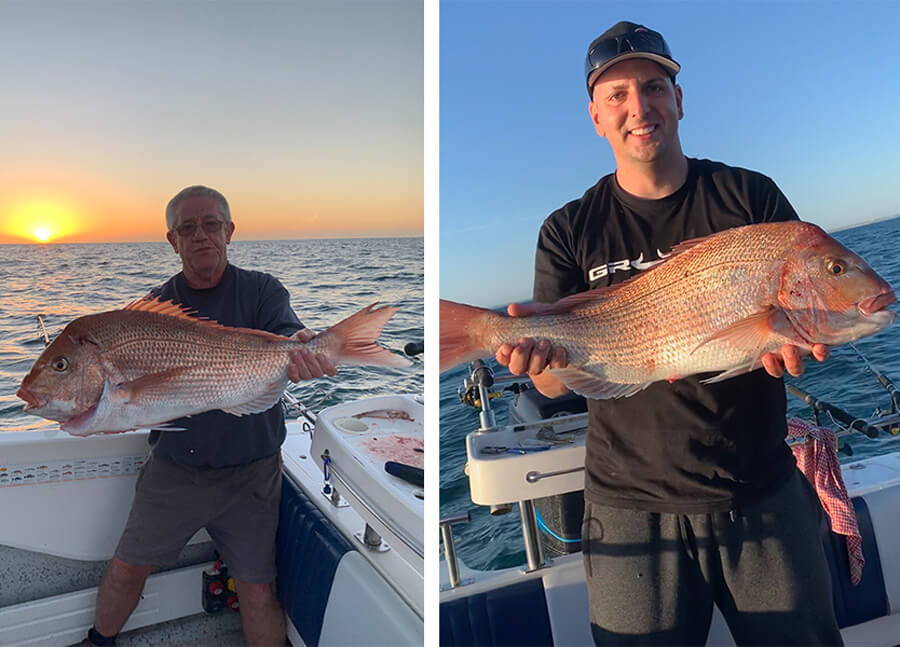 Shane Dawson and Steve de George with a couple of fantastic reds caught at sunset on Wednesday using pilchards out from Carrum in 16 metres. Thanks for the report lads and well done!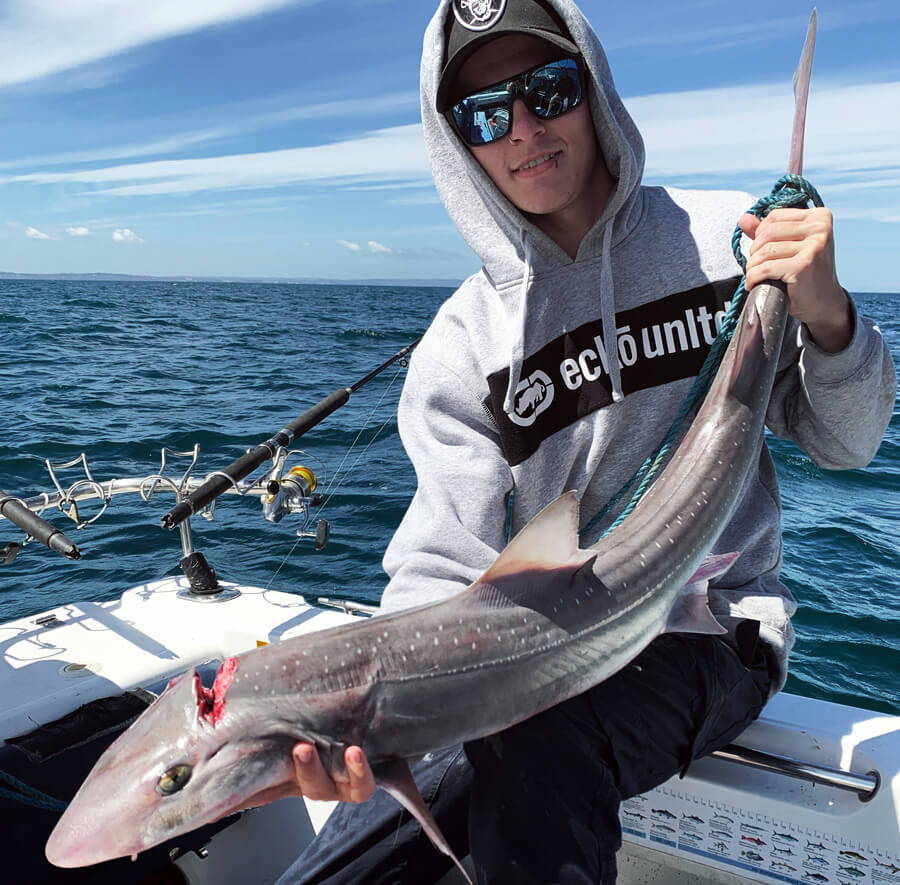 Josh Stevens with a nice gummy caught out from Seaford in 18 metres of water. Well done Josh.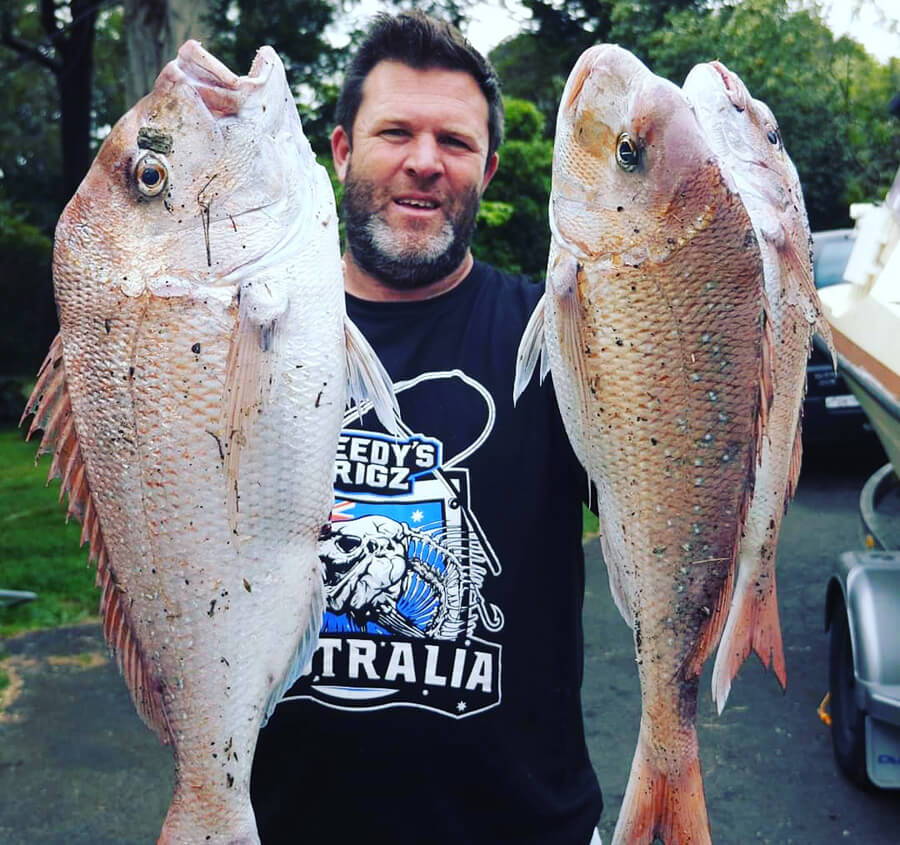 Brett Reed with a few thumpers caught out from Mt Eliza in 18.5 metres using silver whiting on Reedy's Rigs 6/0 Super Lumo.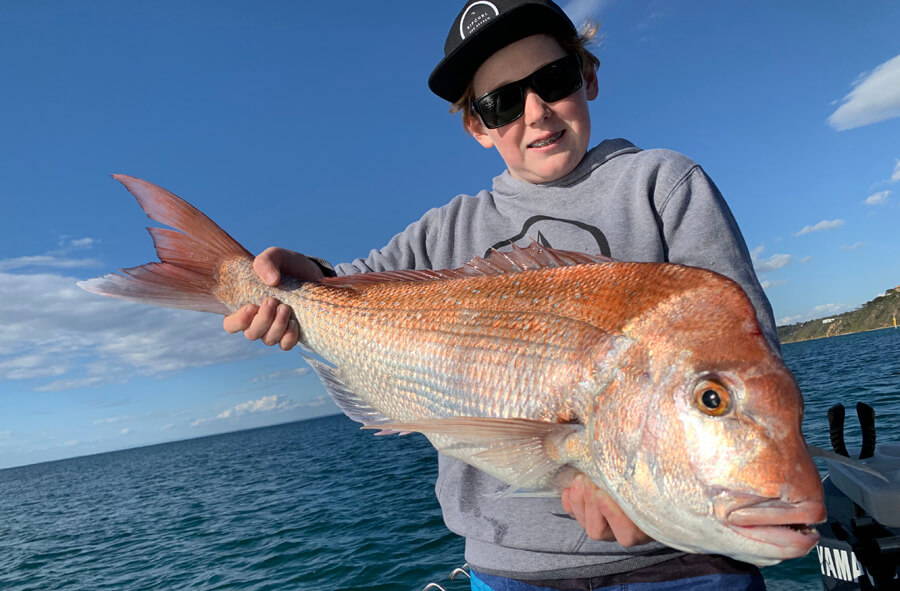 Young gun Jake with a birthday stonker caught Saturday afternoon using fresh squid for bait. Great stuff mate and Happy Birthday for Saturday.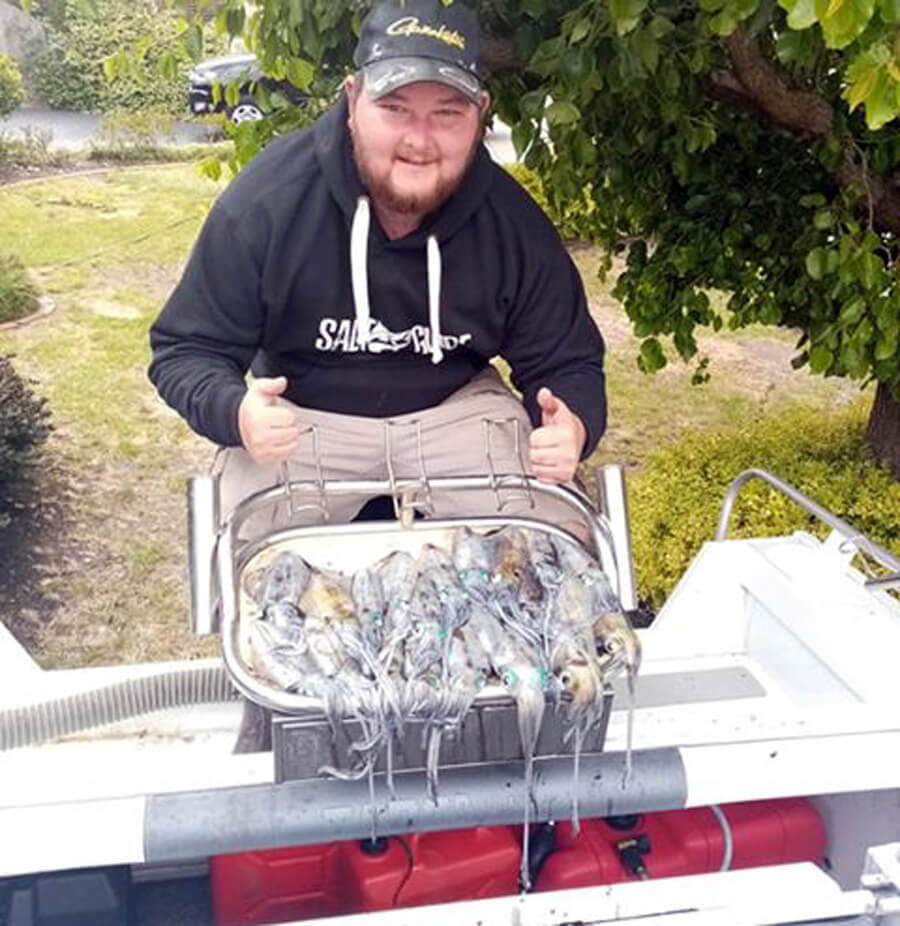 Dylan Gussenhoven and Nathan Baker fished Mornington on Friday morning for a nice bag of squid.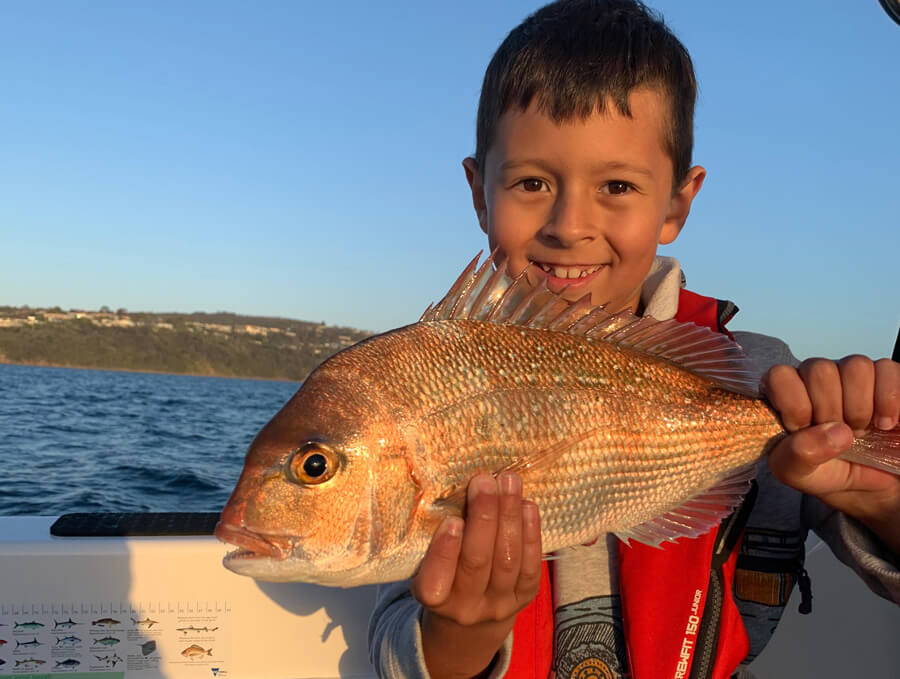 Young Tom Gomes caught this nice pinky snapper fishing out from Mount Martha last week.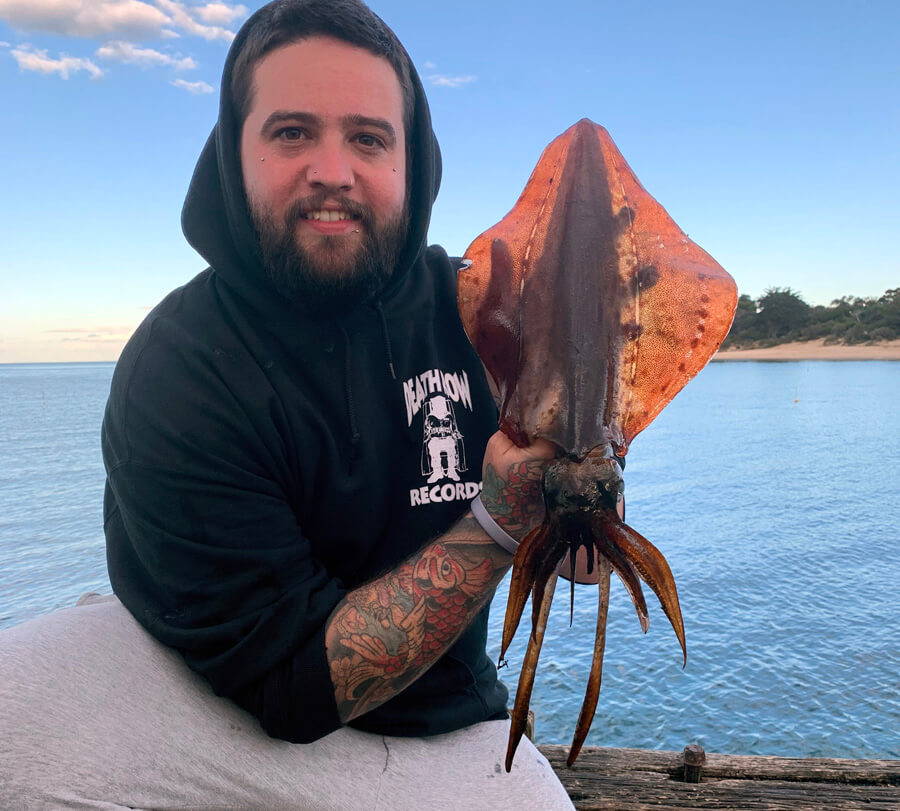 Connor Lecompte fished Portsea on Saturday and ended up with 7 nice squid, this one being the biggest (38cm hood). Well done Connor great squid.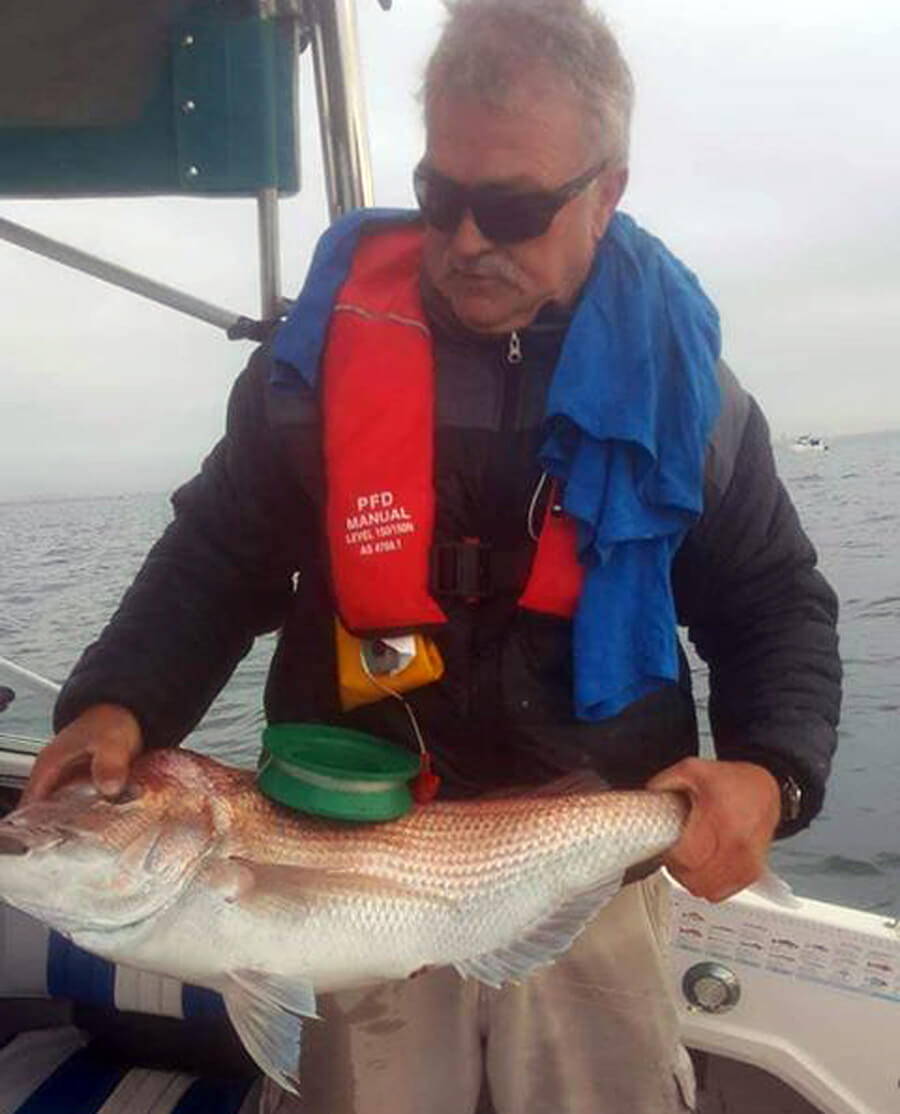 Frano Donjerkovic landed this nice snapper fishing the Spoil Grounds using a hand line.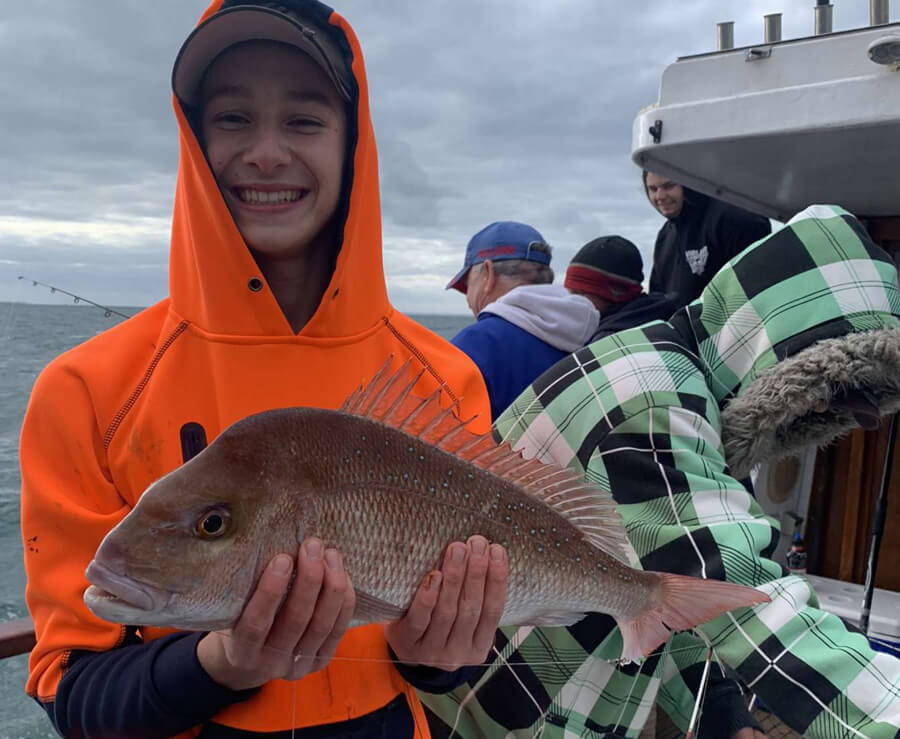 Alistair Lasala with a nice snapper caught out from Williamstown on the weekend.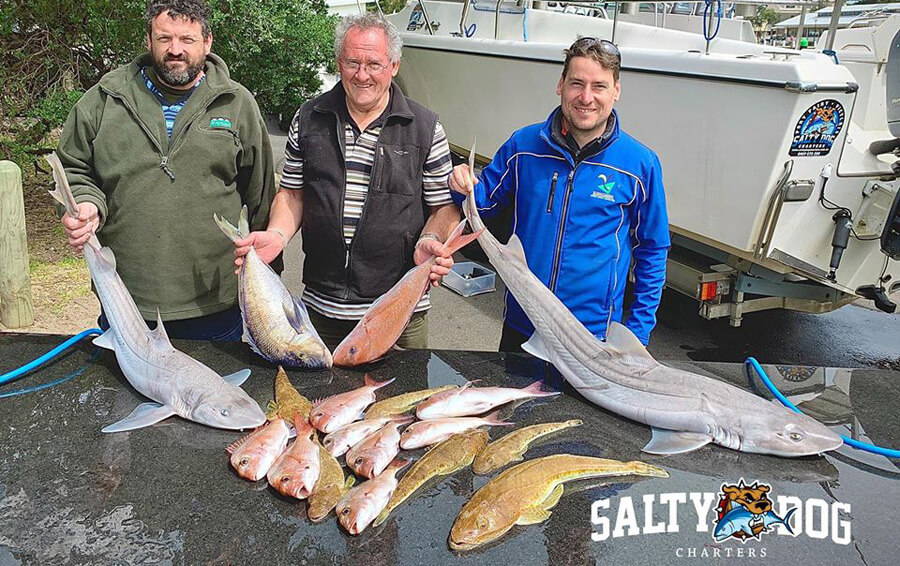 Dan Hoey from Salty Dog Charters headed out with some customer in search of bluefin tuna but had no luck and decided to drop on some reef for a good feed of gummies, flatties and pinkies. We have seen reports of a few school tuna running around the SW of the state.
Craig Greenhalgh fished the Goulburn River on his kayak on the weekend and landed this ripper yella using a spinner bait.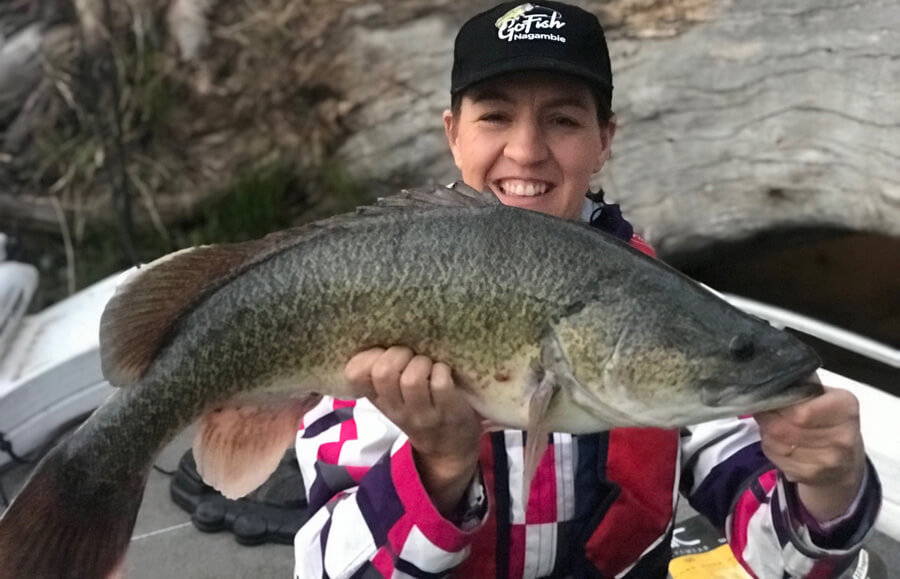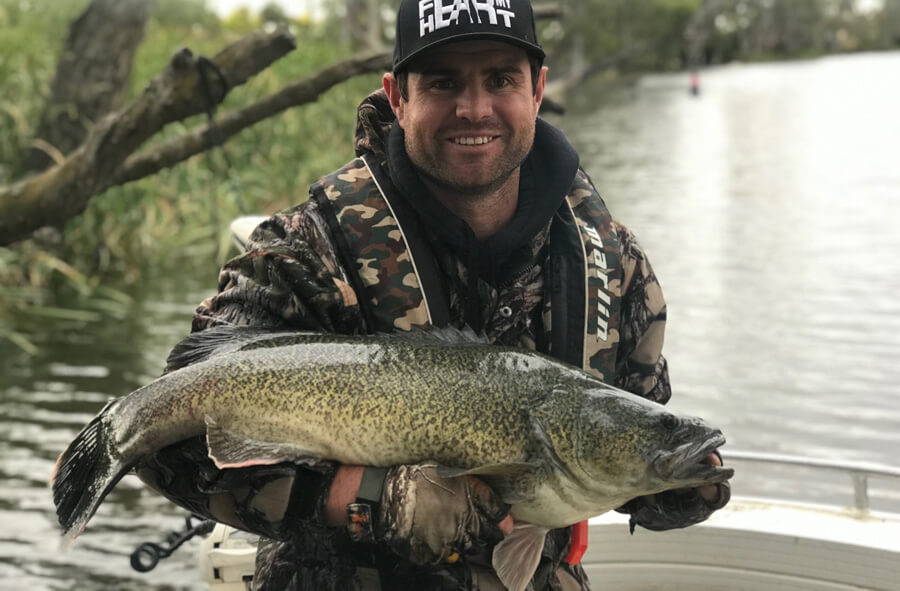 Karen and Justin fished the Goulburn River near Bridgewater on Sunday; Justin's went 78cm and Karen's was 75cm.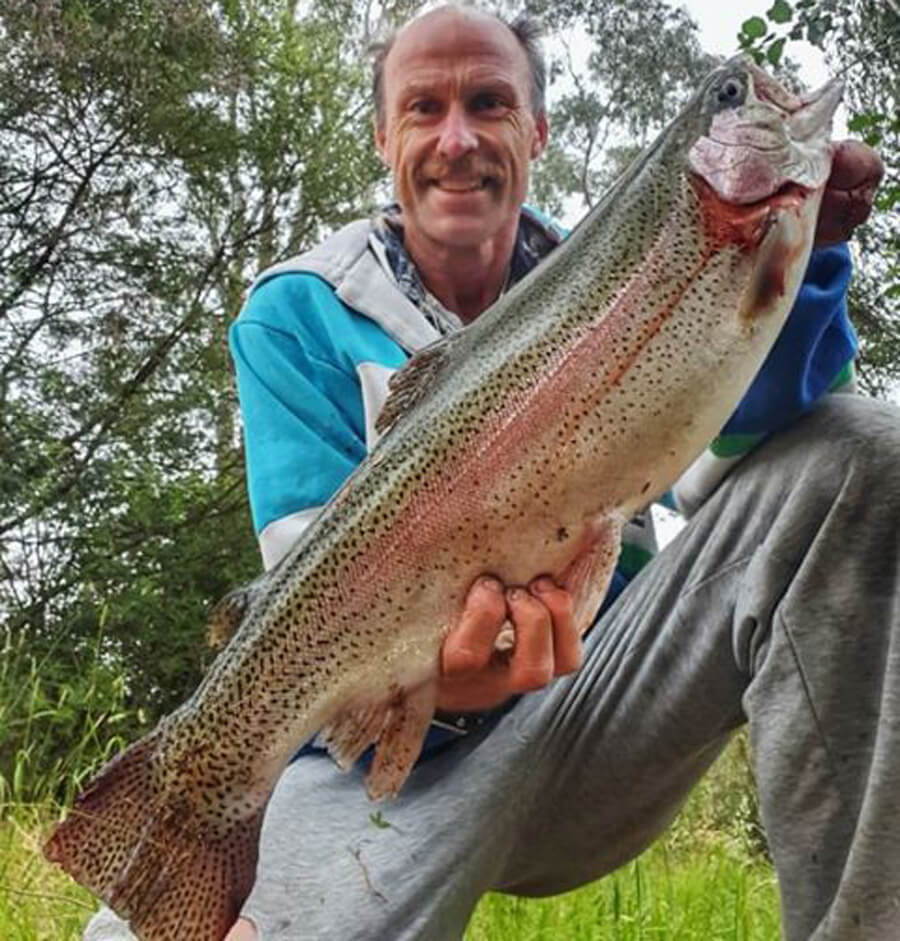 Bruce Ashcroft landed this nice rainbow trout fishing Eildon Pondage on the weekend using scrubbies for bait.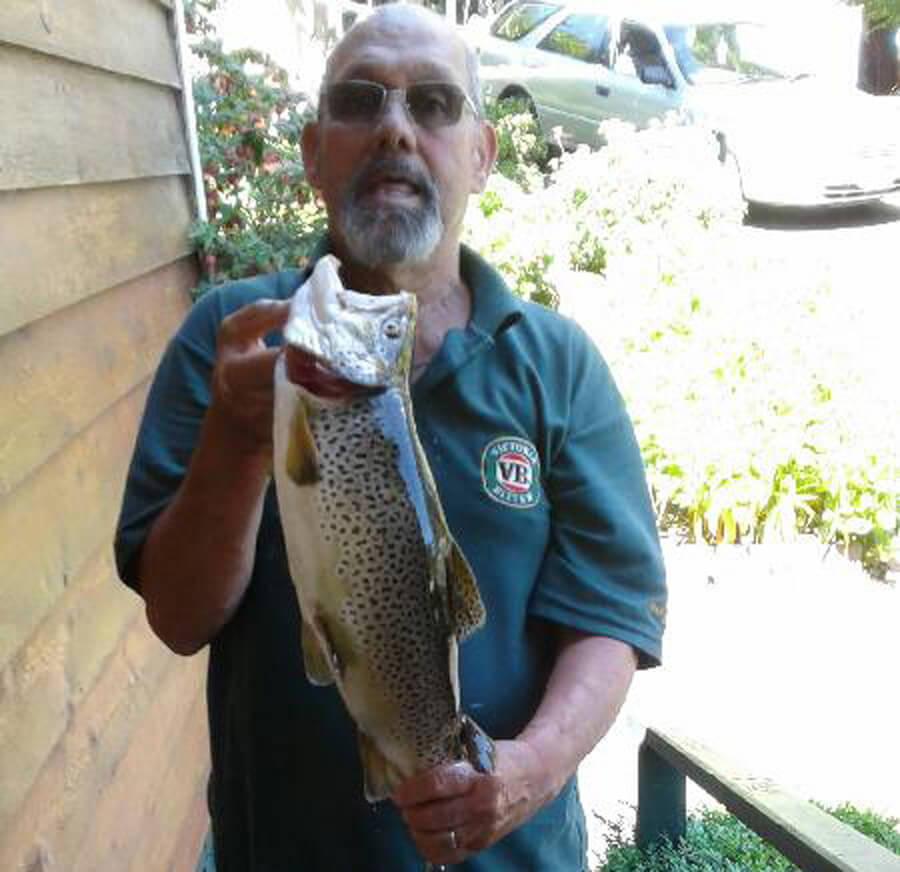 Winston Deefholts caught this solid brown trout using corn on a paternoster rig fishing at Ferntree Gully Quarry.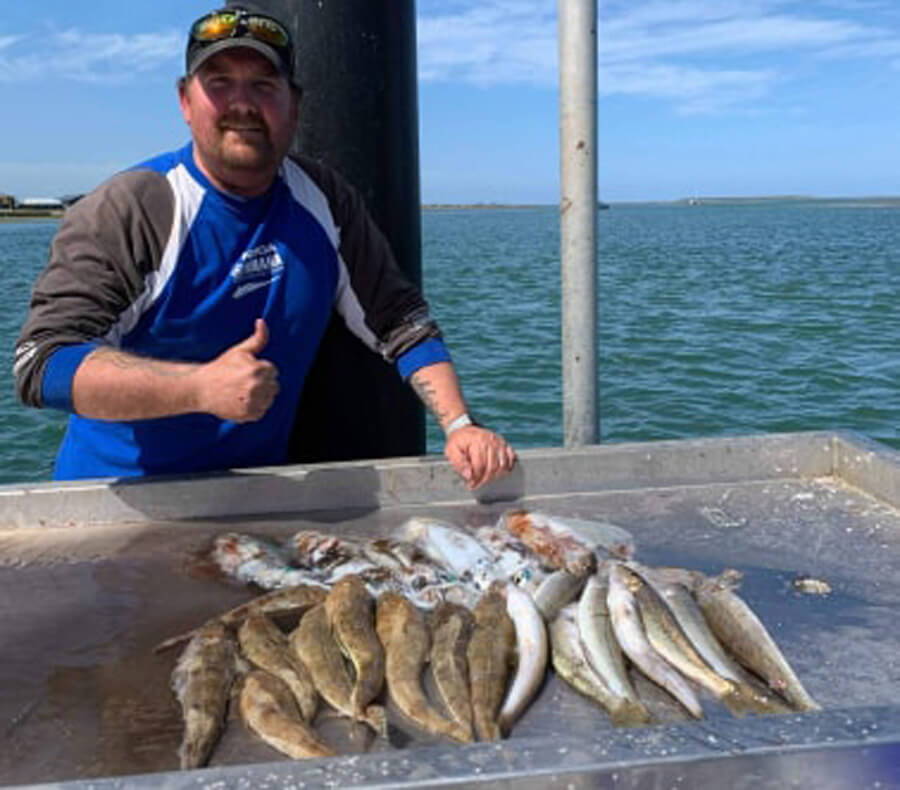 Chris Frazer had a great day fishing at Port Albert catching a good feed of whiting, squid and flatties.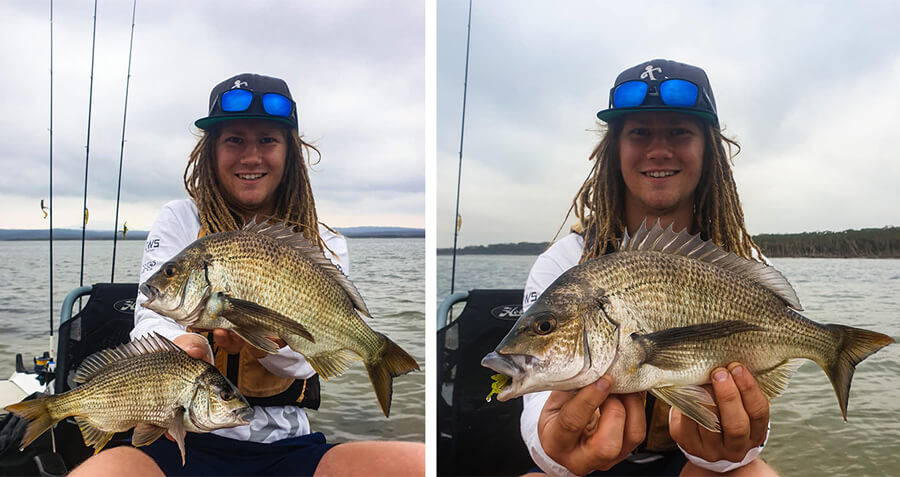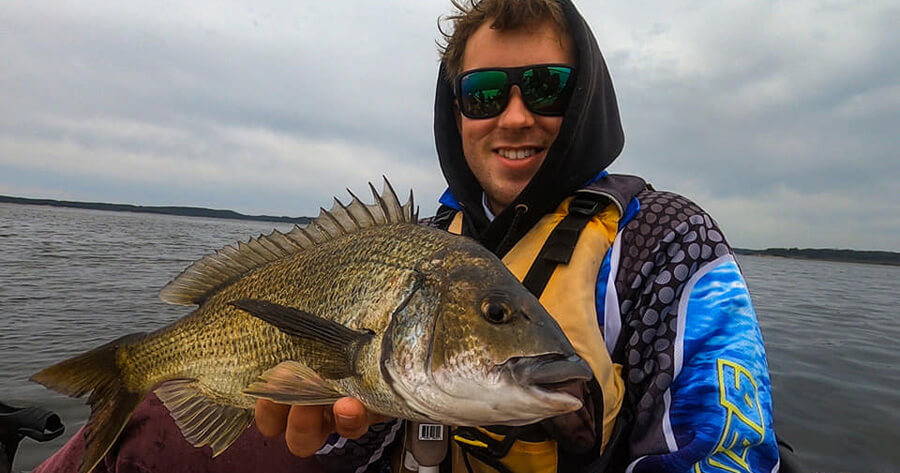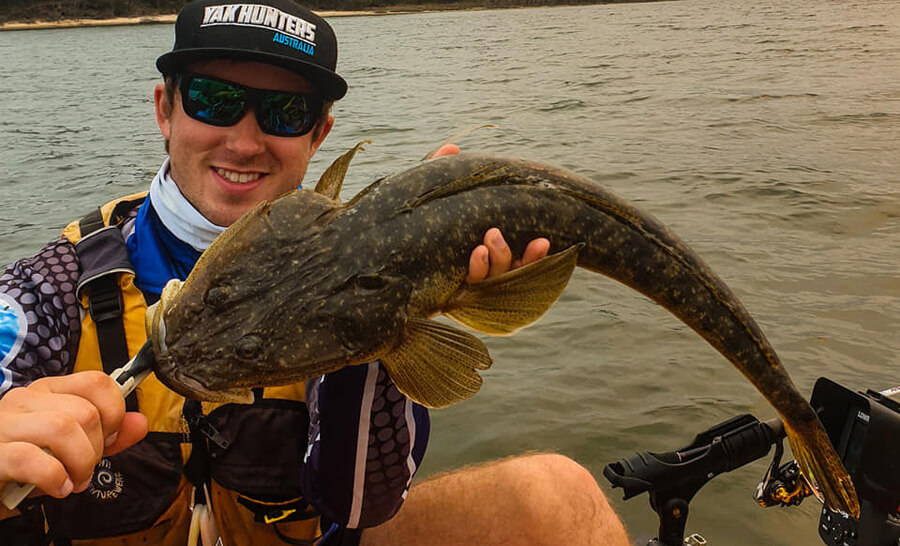 Ben and Tyler Hotchkin fished the Yak Hunters competition at Bemm River on the weekend and landed some nice bream and flathead on various lure types.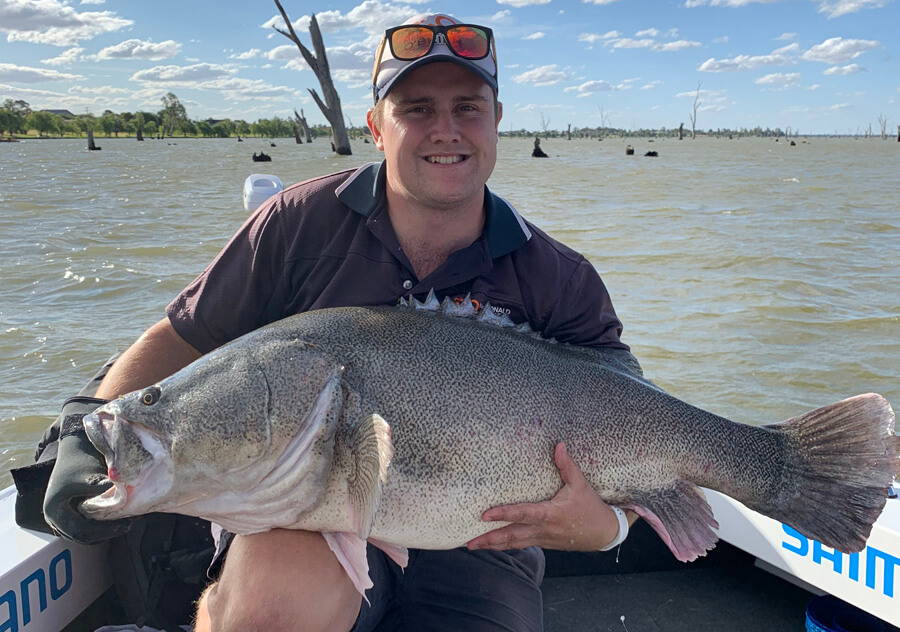 Samuel Adams with a cracking 112cm Murray cod caught on Tuesday fishing at Lake Mulwala.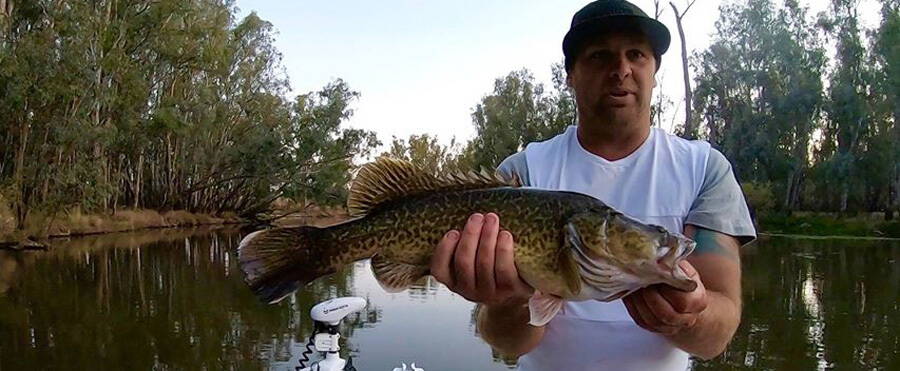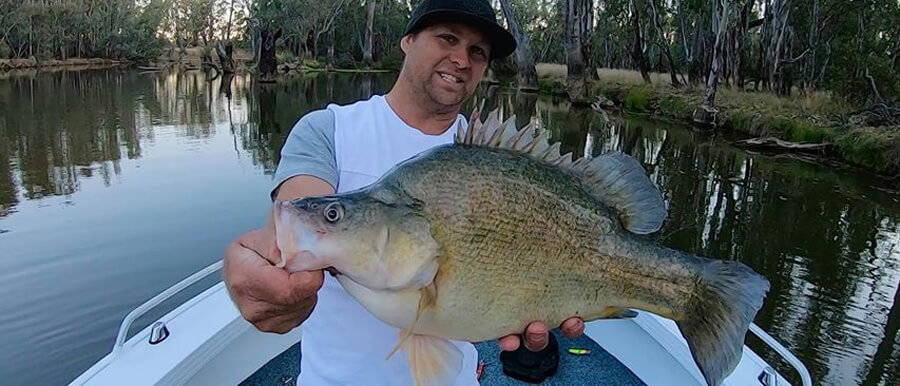 Mark Whitford fished the Oven's River at Bundalong on the weekend and managed a nice yella and cod both caught on the same StumpJumper.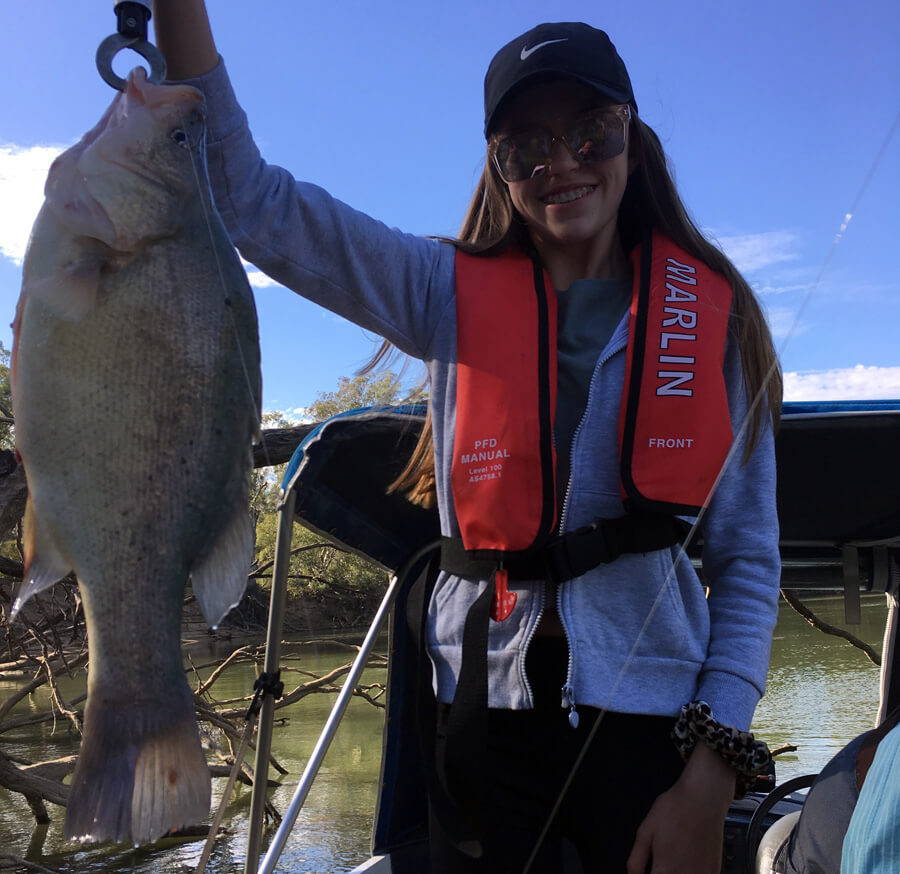 Raymond Stewart took his grand daughter fishing at Torrumbarry on the weekend and she smashed it with this cracking yella.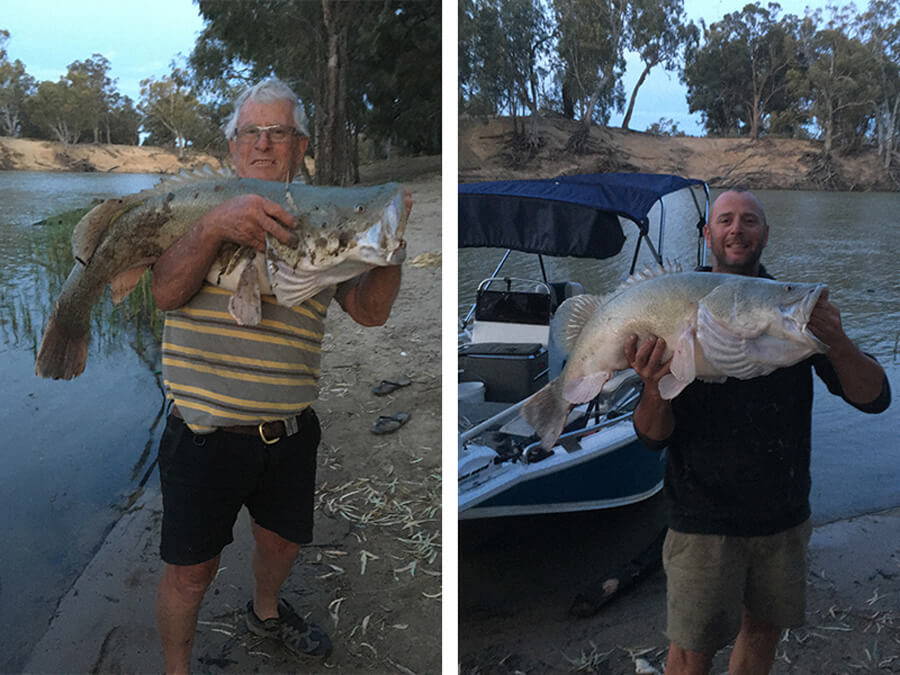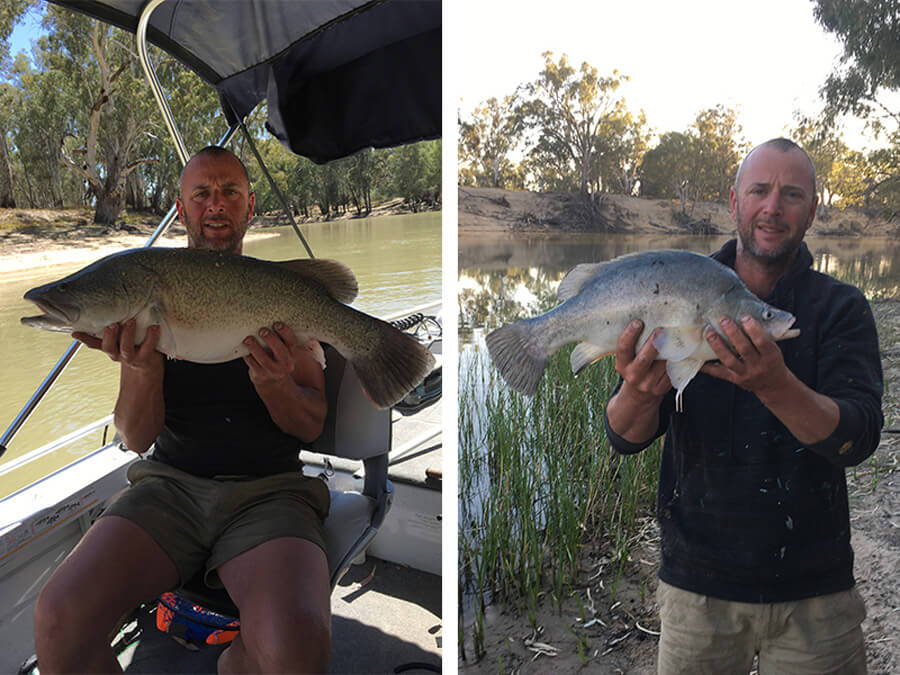 Nathan Fereday reports in from a successful cod opening on Sunday fishing the Wakool River with some ripper Murray cod and yellow belly caught.

IFISH WITH TACKLE WORLD SERIES 14
TALKING FISHING - C31 TV - TUESDAYS @8.30PM
Catch "Talking Fishing" on Melbourne's C31 TV (CH44) at 8.30pm each Tuesday night. Staff members David Kramer and Adam Ring together with Steve "Trelly" Threlfull host Australia's only "Live to Air" fishing television program at this prime time-slot. Put Tuesday night's at 8.30 away in your weekly diary of TV shows to watch!
Banging your head against a wall burns 150 calories an hour.

Good Luck with your fishing and stay safe on the water,

The TEAM at Tackle World Cranbourne & Mornington