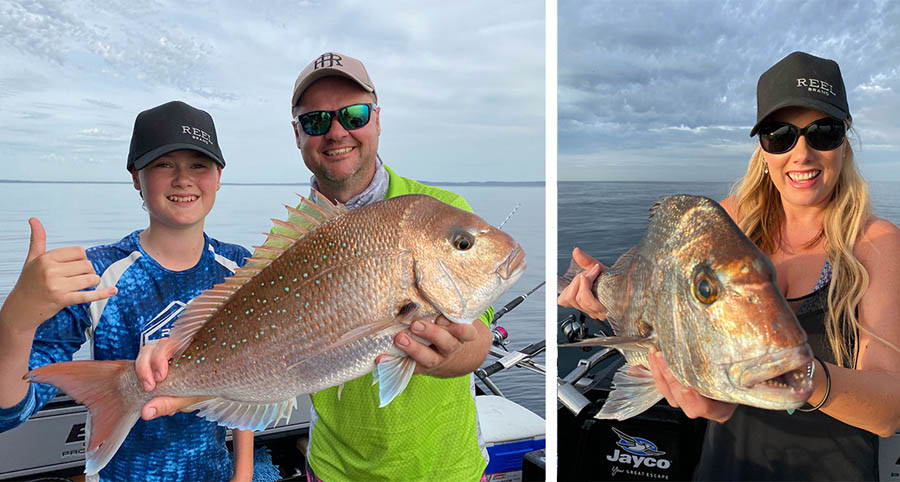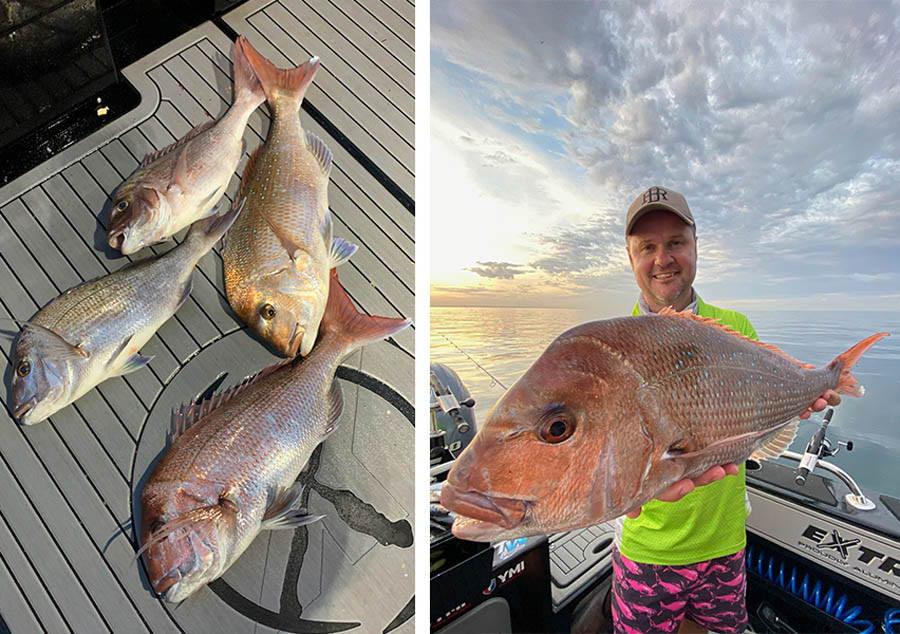 Paul, Cristy and Jet Worsteling fished on Friday night in glamour conditions targeting snapper near the channel in 21 metres of water out from Mornington. Cristy and Paul started the session from 1pm with a 4 way hook-up on some beautiful snapper using silver whiting and pilchards. Then they headed back to Mt Martha to pick up Jet from school before shooting back out to the same mark where they found snapper again catching a number of fantastic snapper to 3.8kg.
PENINSULA SNAPPER CHALLENGE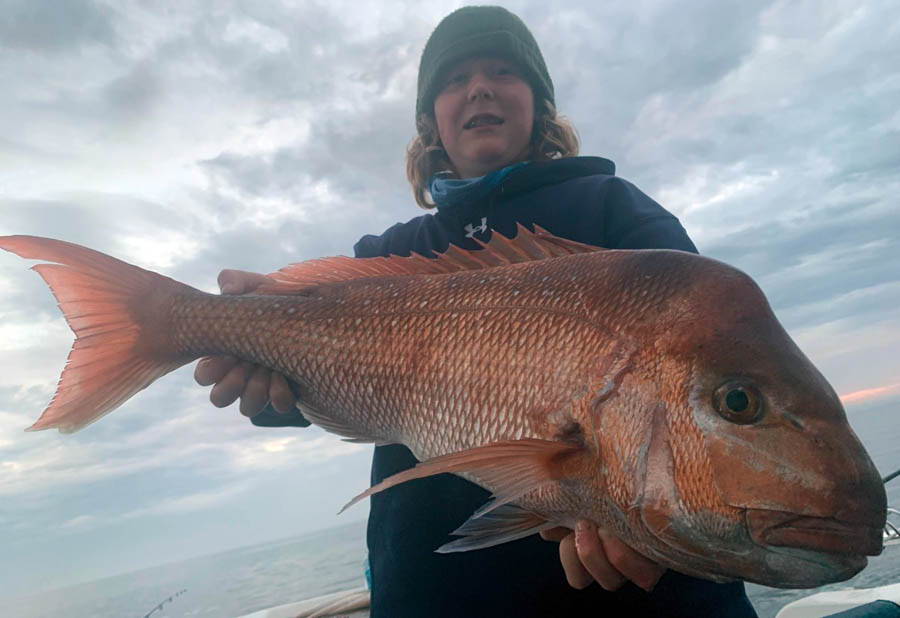 Congratulations to Jake Sollner, the Peninsula Snapper Challenge Junior Champion angler for 2020. Caught off Frankston on a silver whiting this 820mm thumper earns Jake a Wilson Fishing Blade'n'Tails snapper rod & a place in the Spotters Top 5 where he wins a Spotters sunglasses pack.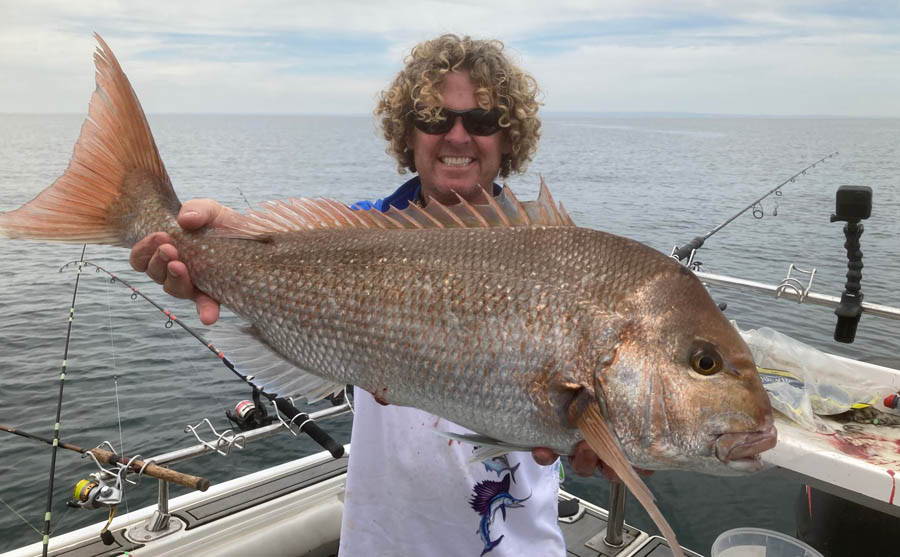 Congratulations to the winner of the Open Division of the 2020 Peninsula Snapper Challenge Tony Blackford. Tony landed this 870mm ripper on the first day of the Challenge off Mordialloc & was the clubhouse leader for the 9 competition days, nobody could catch the new champ.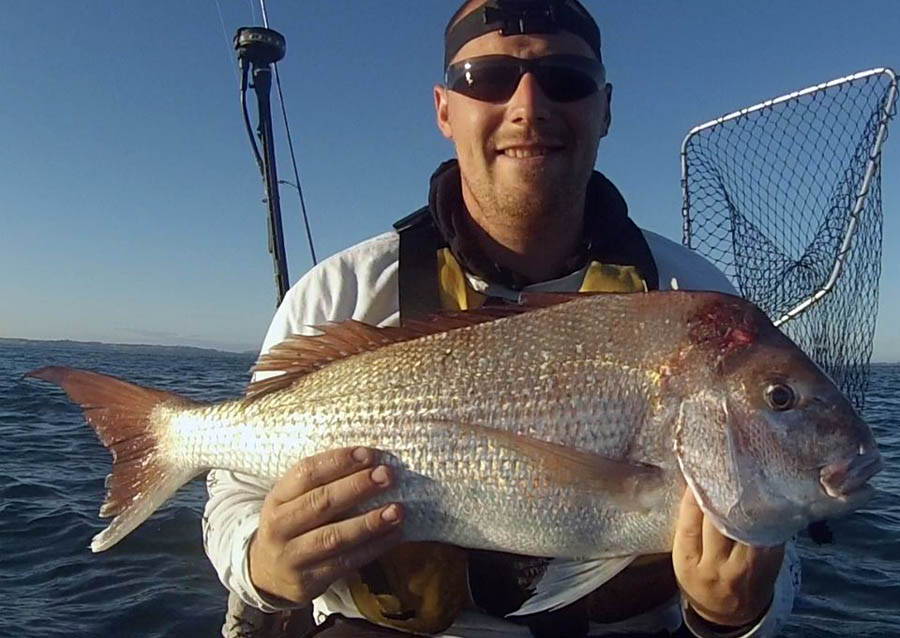 Congratulations to Karl Wilkinson as the 2020 Kayak Champion with this superb snapper that went 770mm.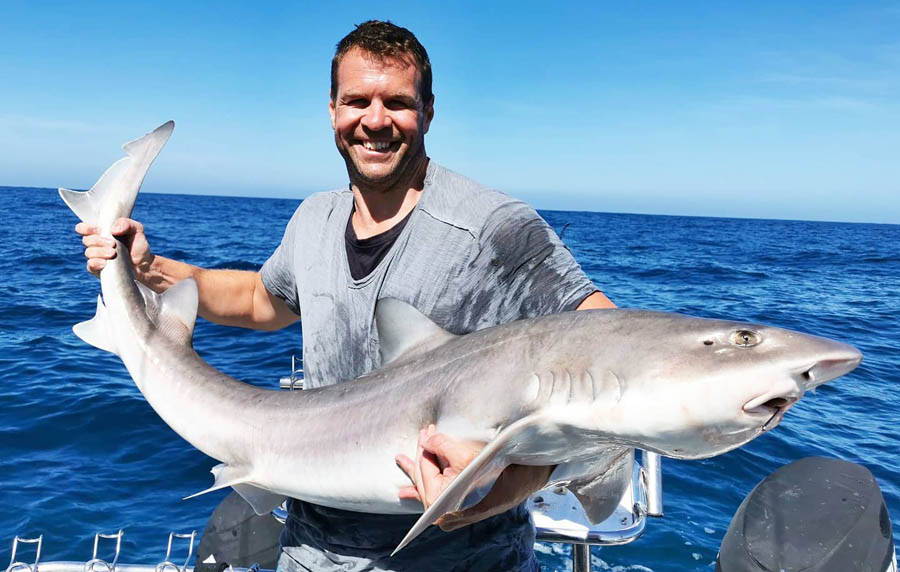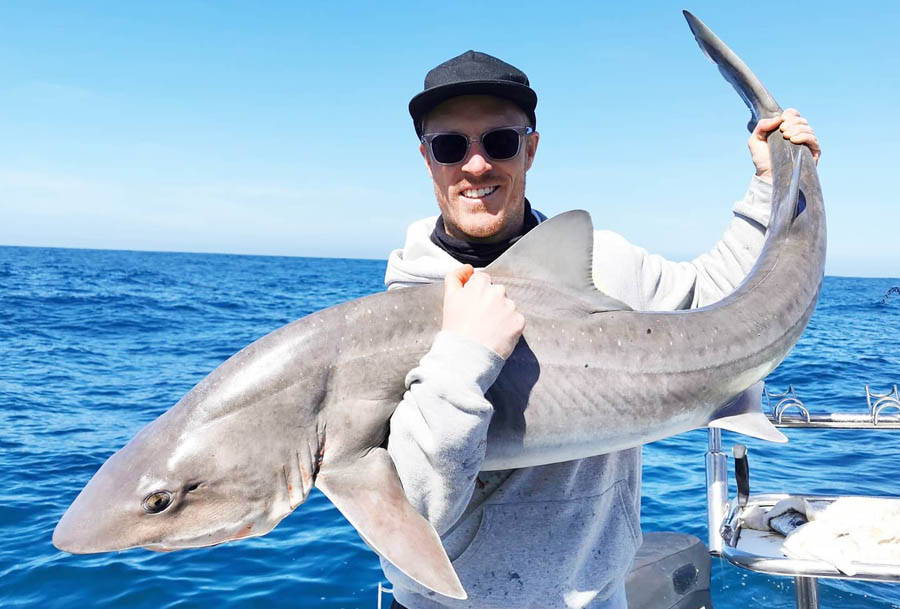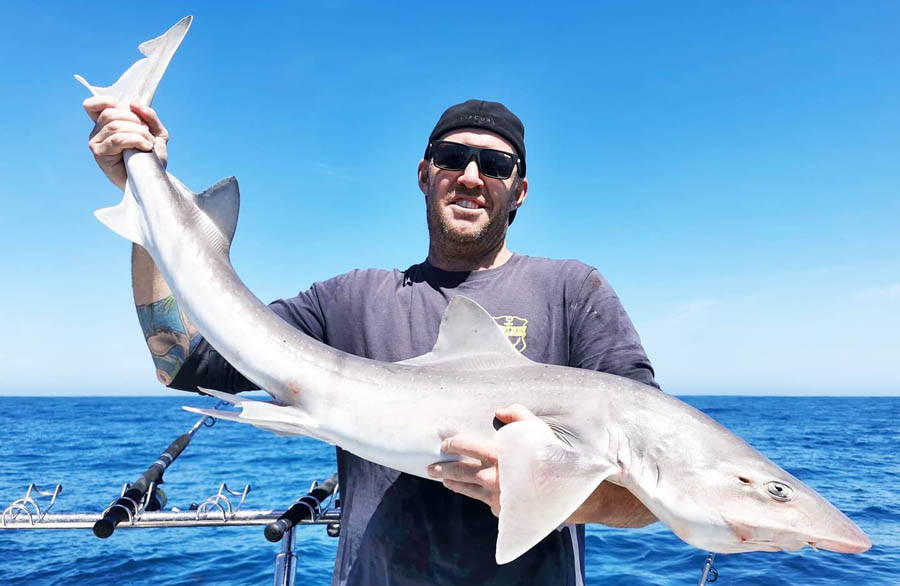 Chris Cassar from Cassar Fishing Charters had a crazy gummy charter this week with some monster gummies caught by his customers.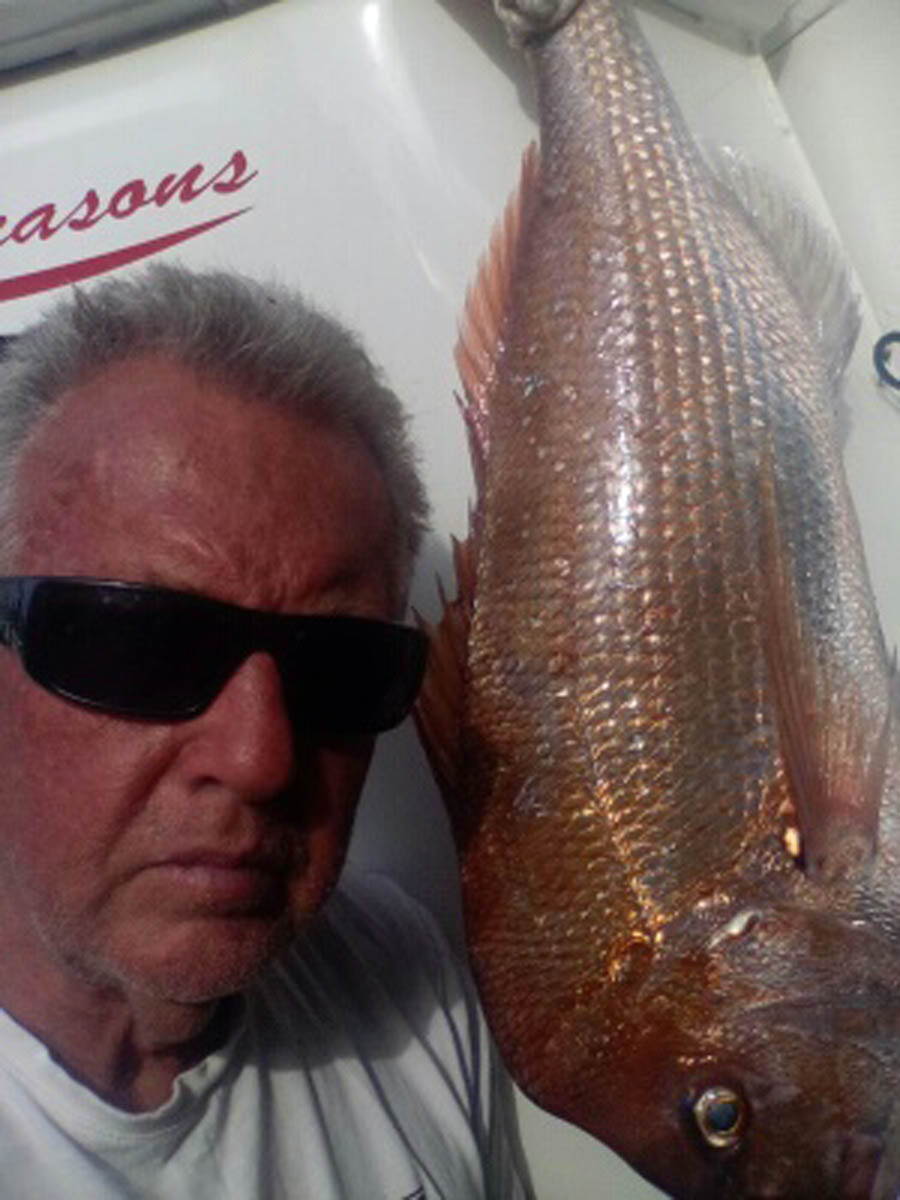 Dallas caught a nice snapper while fishing out from Rhyll last week.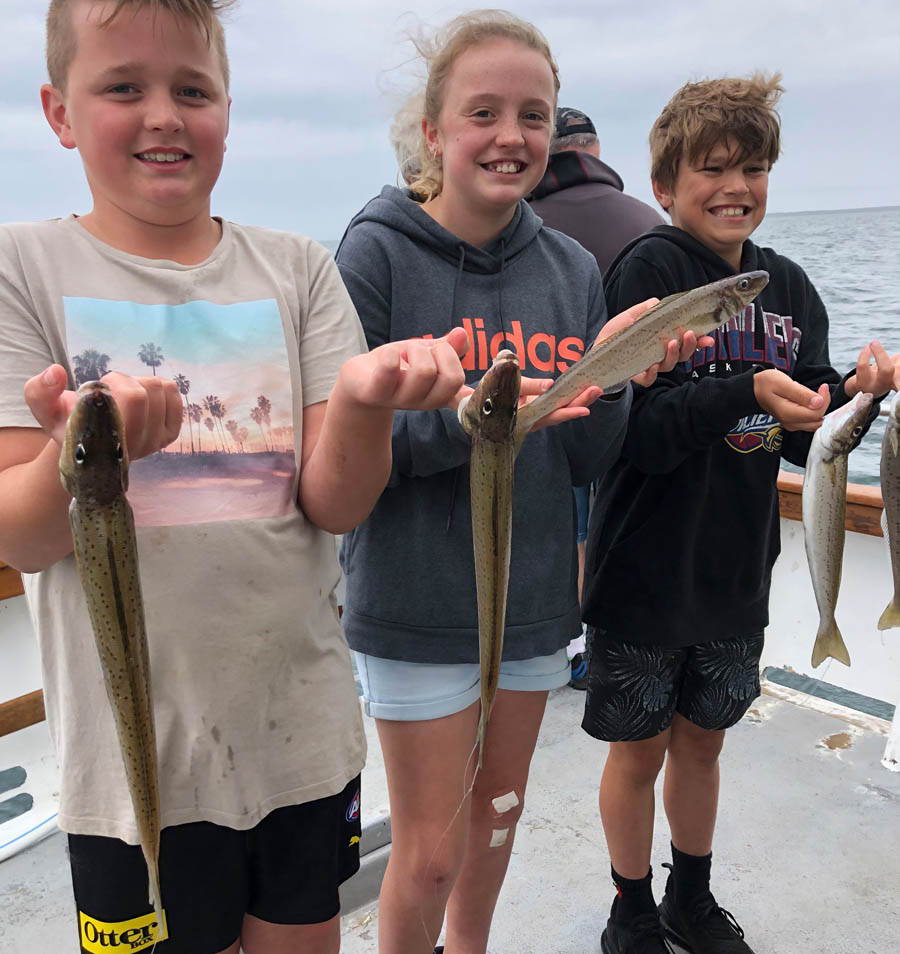 Steve Johnston from Ace Fishing Charters helped Cooper, Kenzi and Harry get into some fantastic whiting fishing in deep water off Hastings.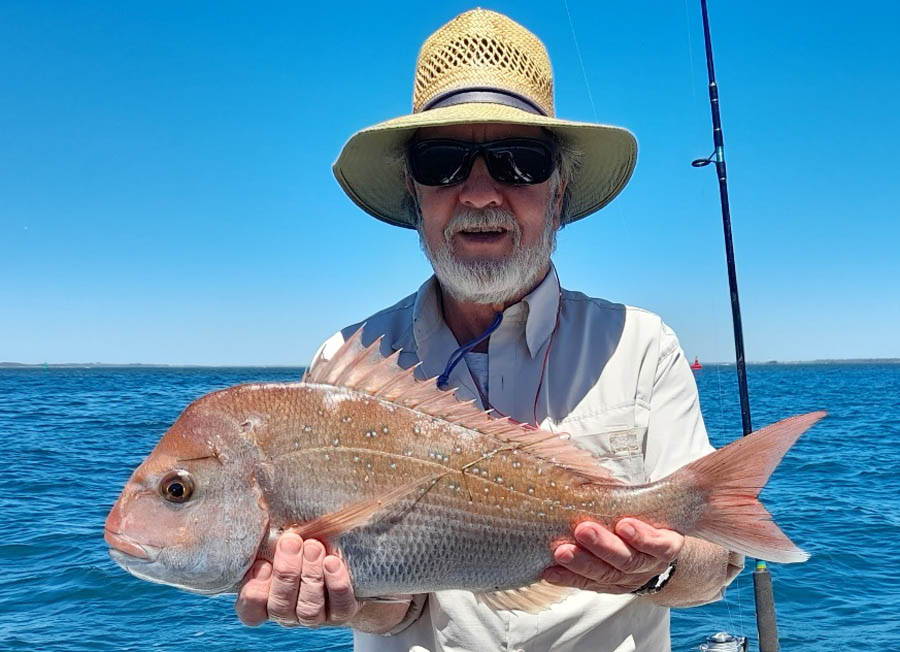 Rob Kaye with a nice snapper caught out from Hastings this week.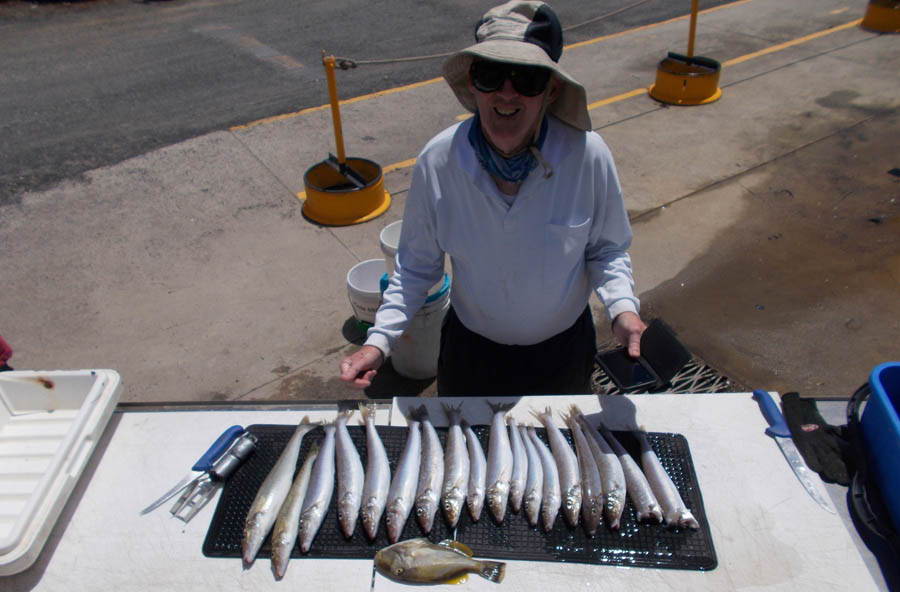 David Milne and Ben Ferguson fished on Monday at Tyabb Bank and Middle Spit and the guys picked up some nice whiting to 41cm with mussel being their best bait for the day.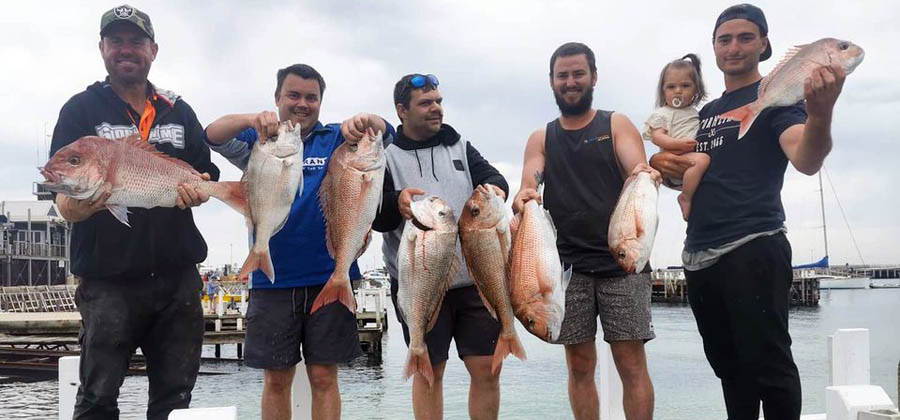 Chris Cassar from Cassar Fishing Charters had a ripper session with his customers fishing out from Mornington last week.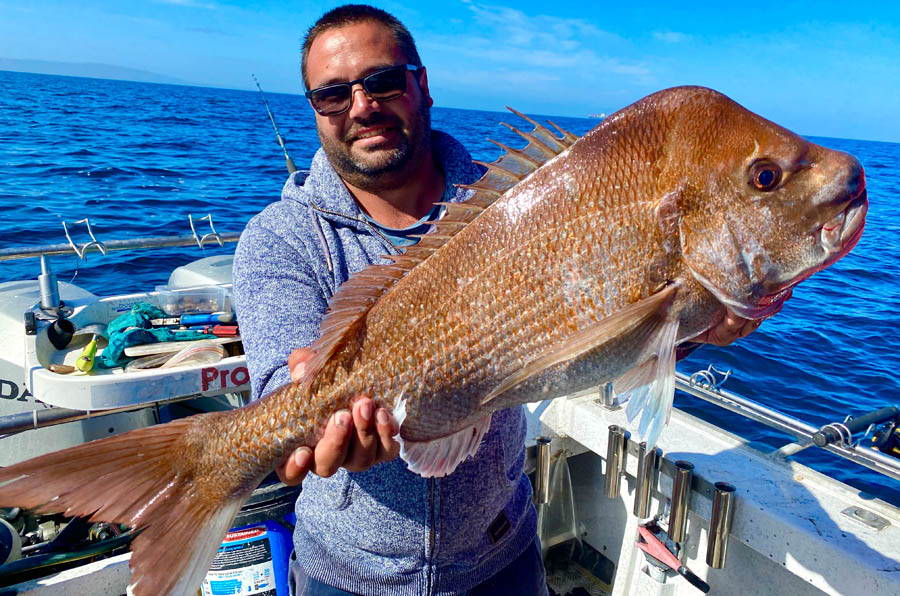 Jayson Turner from Pro Red Fishing Charters has found some magnificent snapper to 7kg fishing with his customers from Black Rock to Seaford.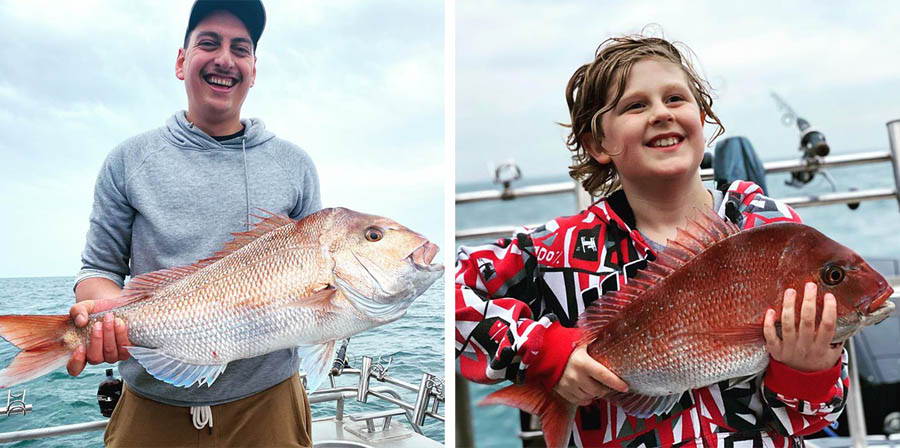 Matt Cini from Reel Time Fishing Charters has had some good sessions on the snapper this week fishing Port Phillip Bay.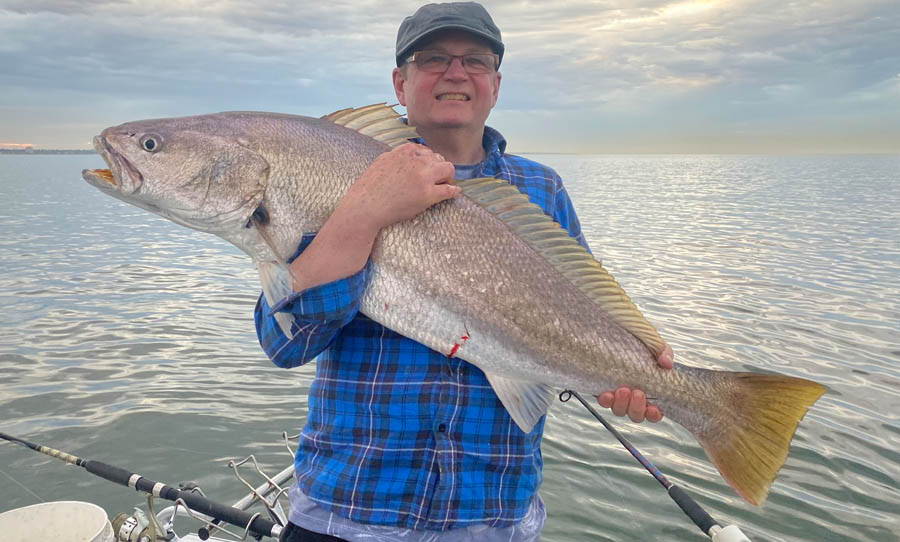 Mike Nicholas caught and released this beautiful mulloway while fishing for snapper out from St Kilda, the jewie took a squid bait and the fish measured 116cm.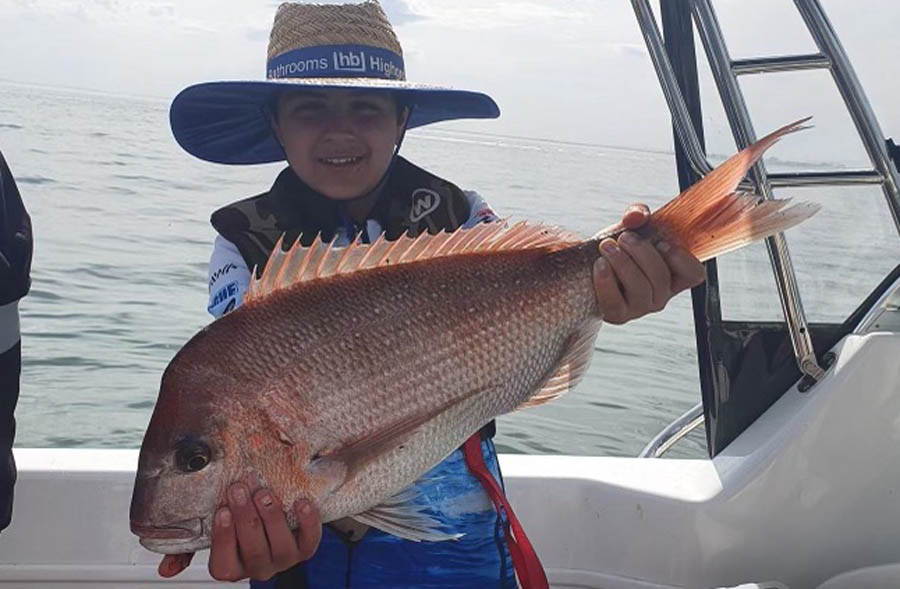 13 year old Marcello with a ripper snapper caught in 10 metres out from Mordialloc.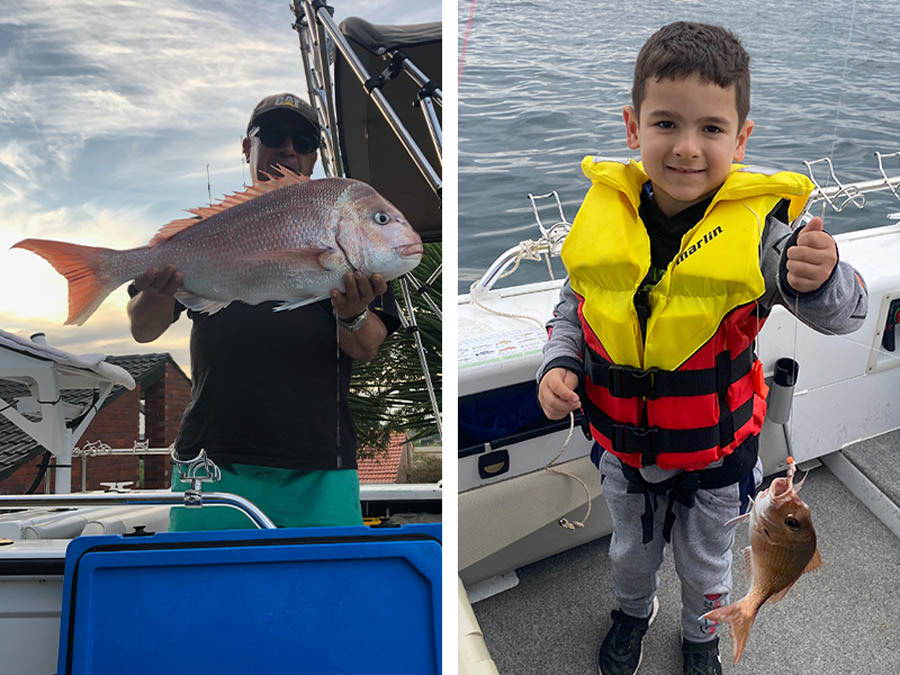 Sam Gianquinta took his grandson Mason out for his first ever fishing trip and had a ball catching and releasing plenty of pinkies. Sam also managed some nice snapper going 80cm fishing out from Chelsea in 13 metres and Frankston in 22 metres.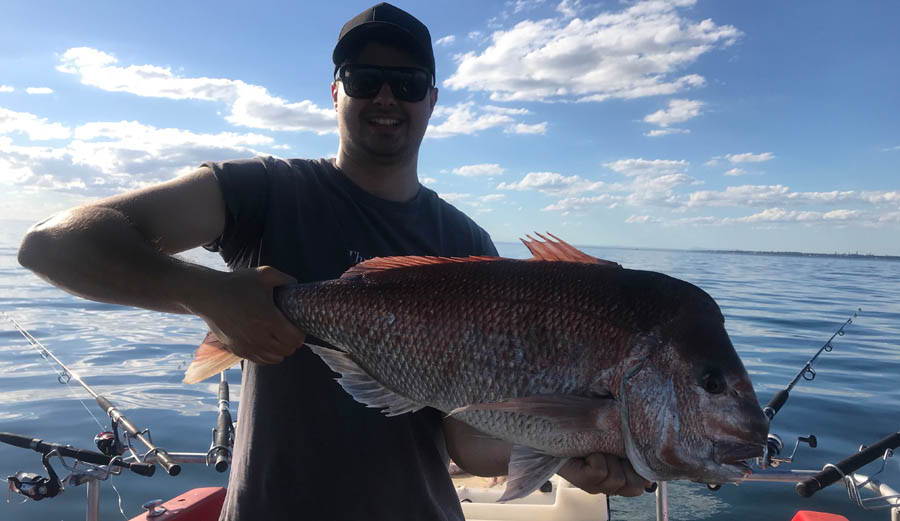 Billy Gysberts caught his first ever snapper and a cracker going 6.5kg caught in 14 metres off Carrum.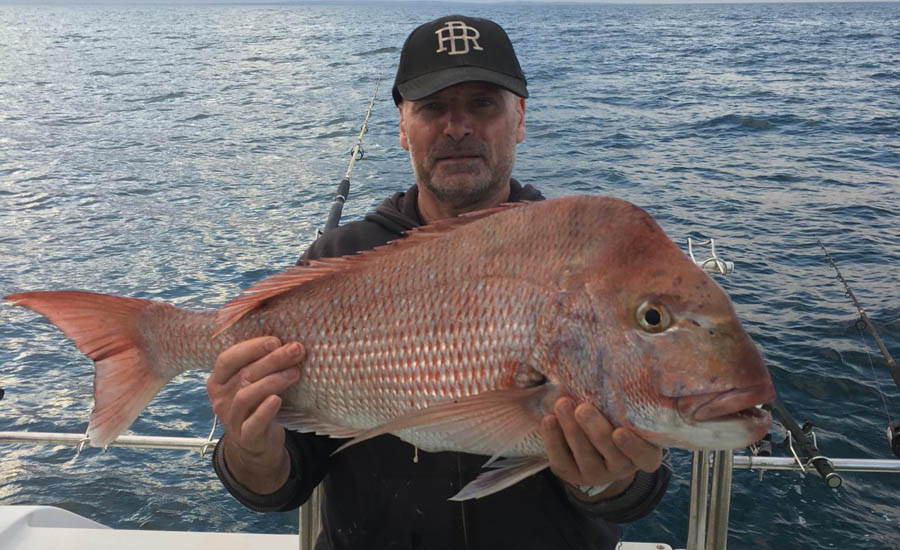 Geoff Coggins with his first ever snapper caught out from Carrum in 10 metres using silver whiting for bait.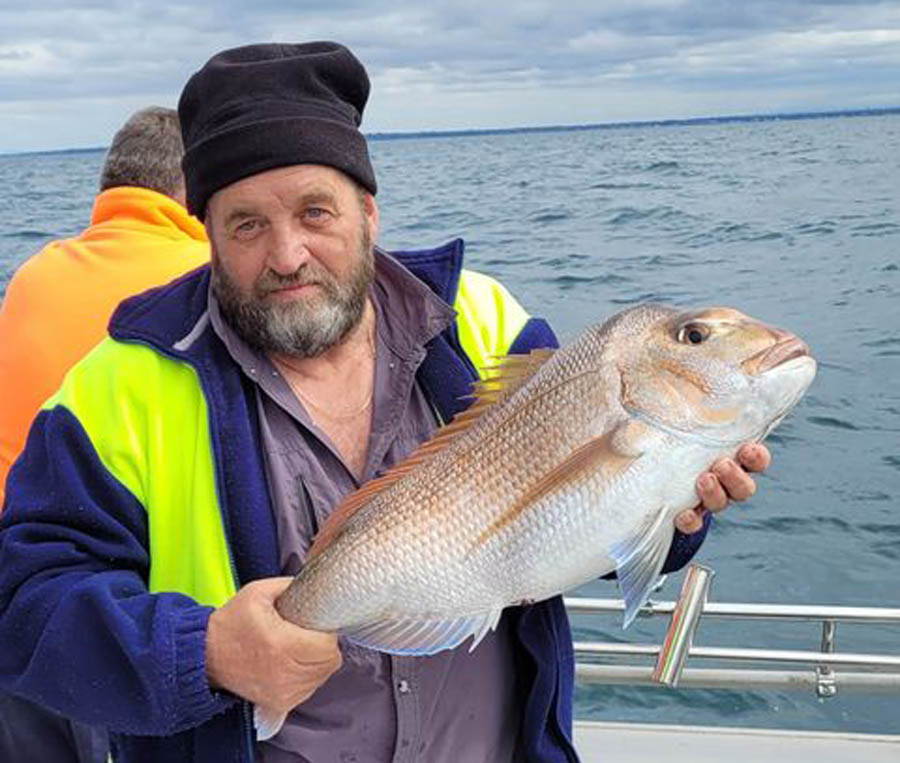 John Harrison fished on board with Reel Time Fishing Charters this week and managed a good feed of snapper and flathead with the best snapper going 5kg.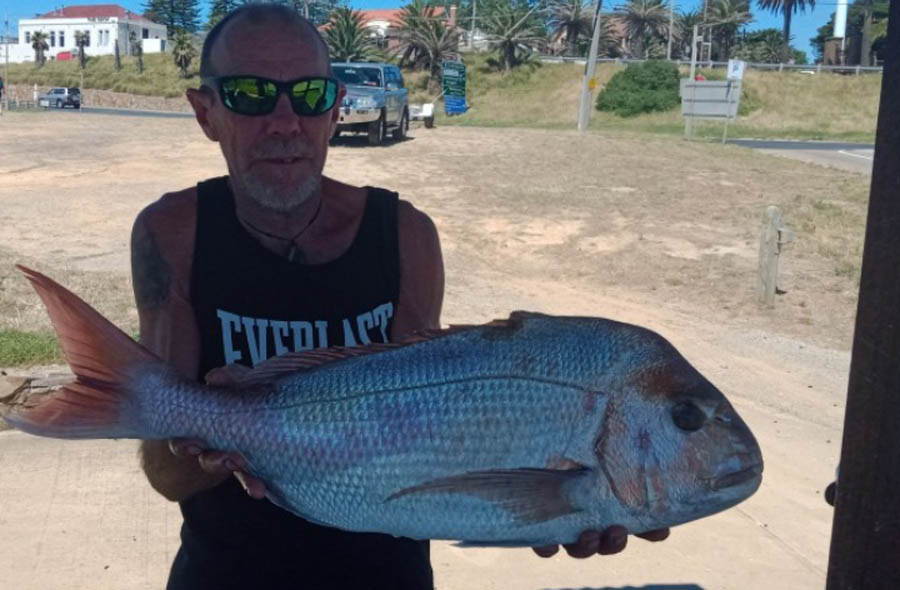 Dave caught this nice snapper fishing out from Frankston last week.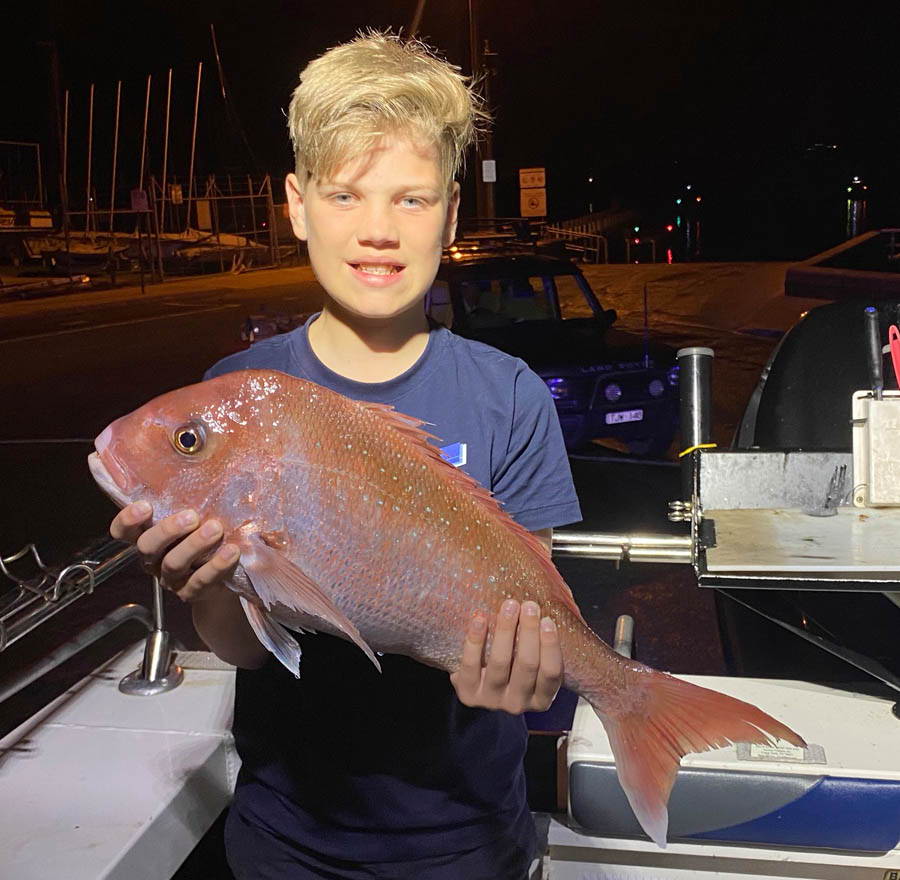 Jacks first nice snapper caught in 22 metres out from Mornington.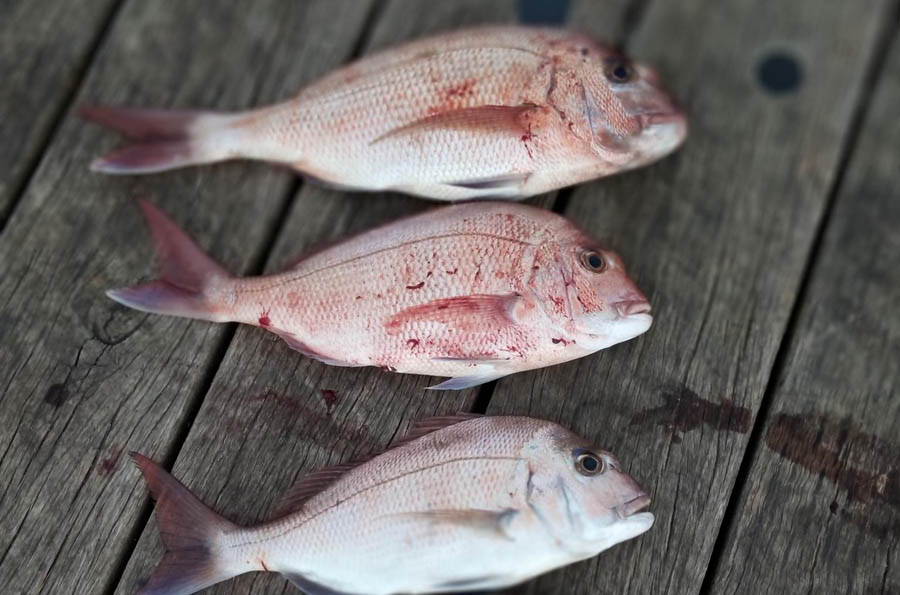 13yo Max and his mate Steve fished the Mornington pier last week and caught some nice pinky snapper.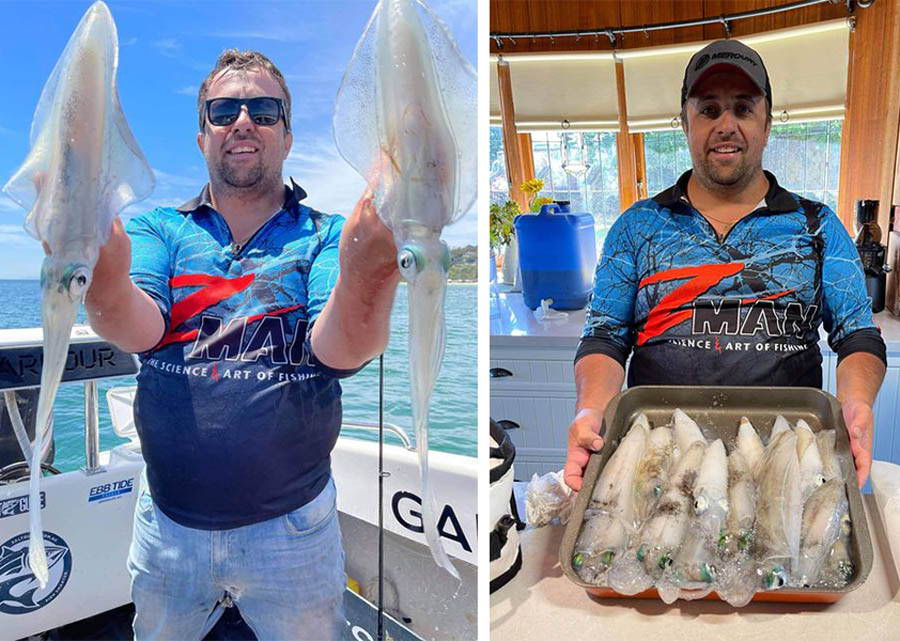 Steven Jurcec fished out from Mornington on Monday and smashed the squid in 1.5hrs using 2.5g and 3.0g jigs in clear and green colours, well done Steve!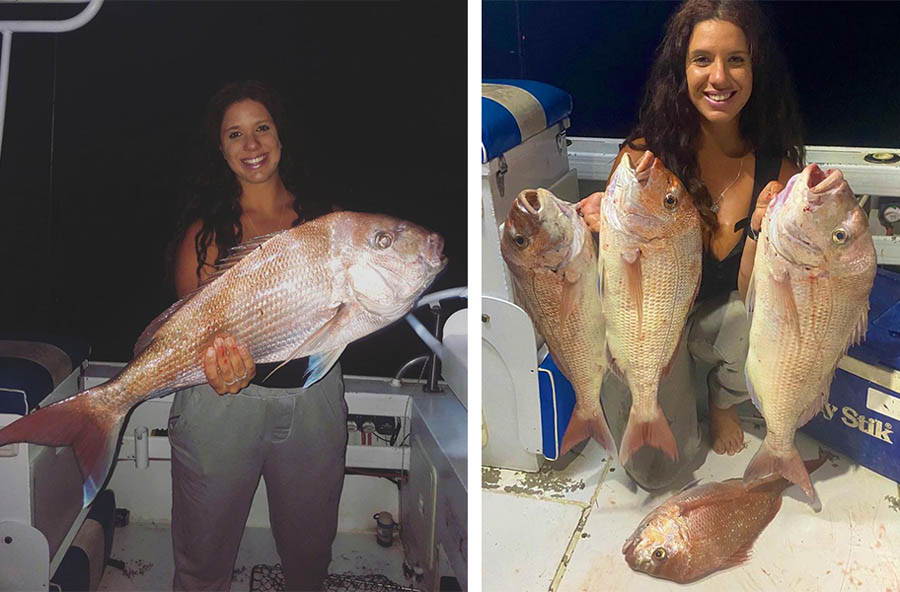 Izzy and Bruno fished out from Mornington near the shipping channel in 22 metres and smashed the snapper using Reedy's Rigs with Izzy managing her PB snapper on the night.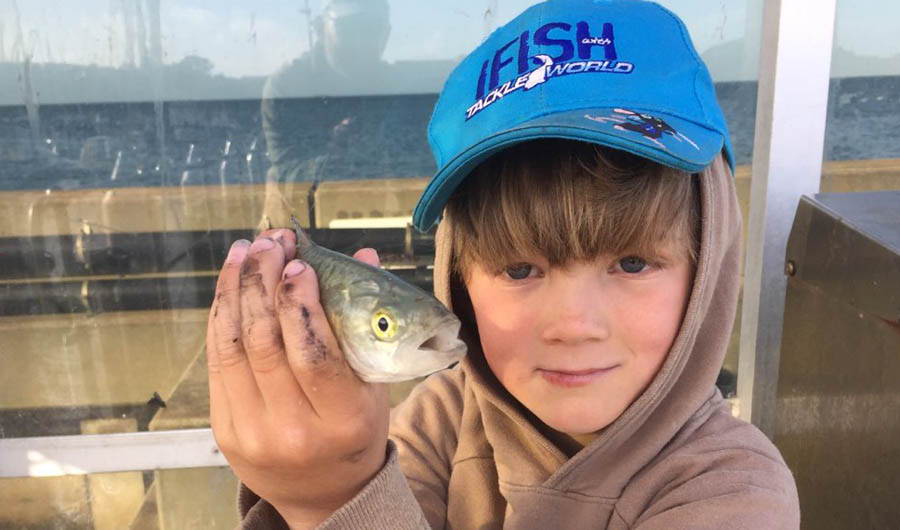 Monty caught his first salmon while fishing at Blairgowrie Pier this week, well done mate.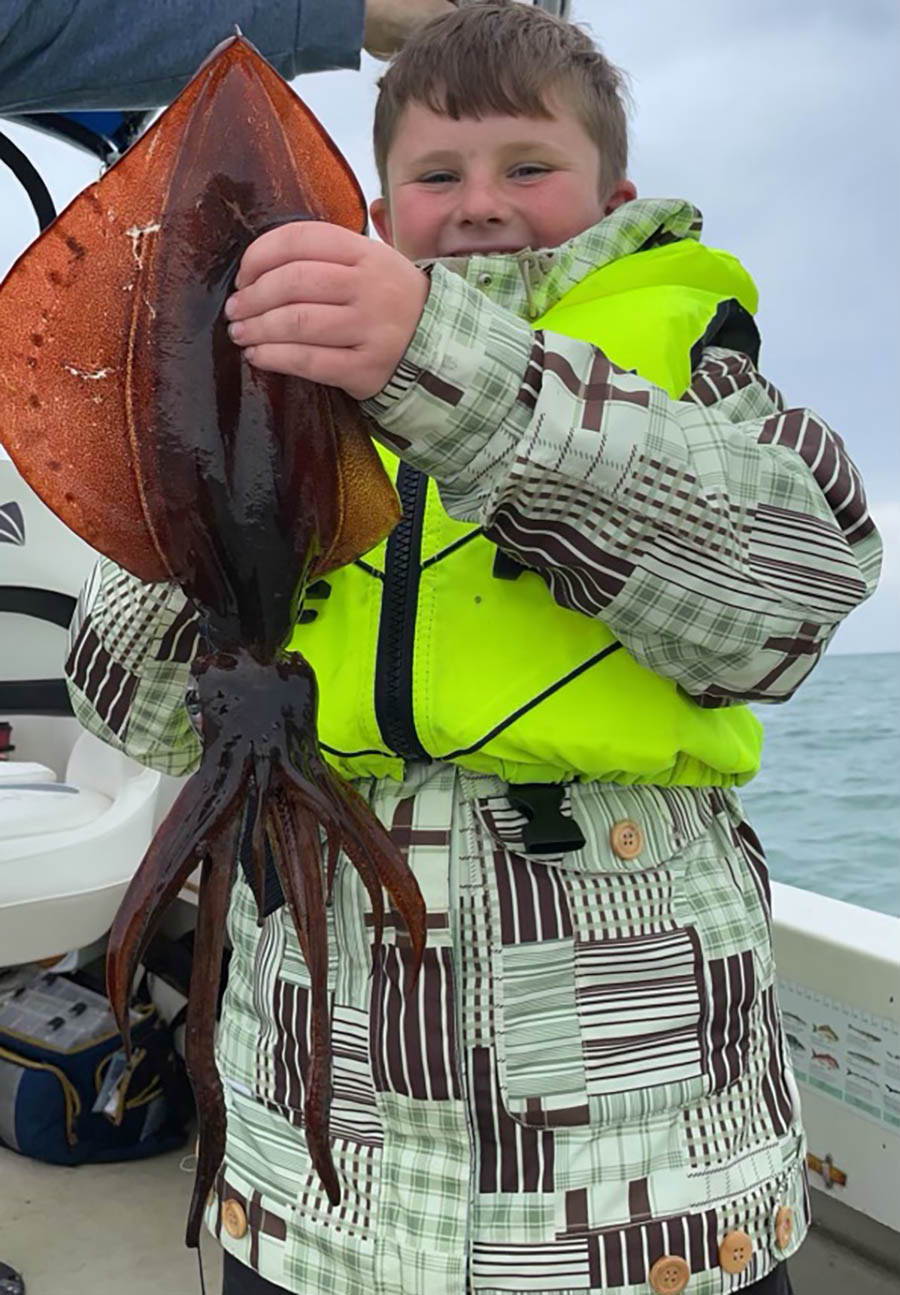 Jedd with his first squid caught while fishing out from Rye on the weekend.
Thomas Cumbo caught and released this beautiful gummy shark using fresh arrow squid for bait.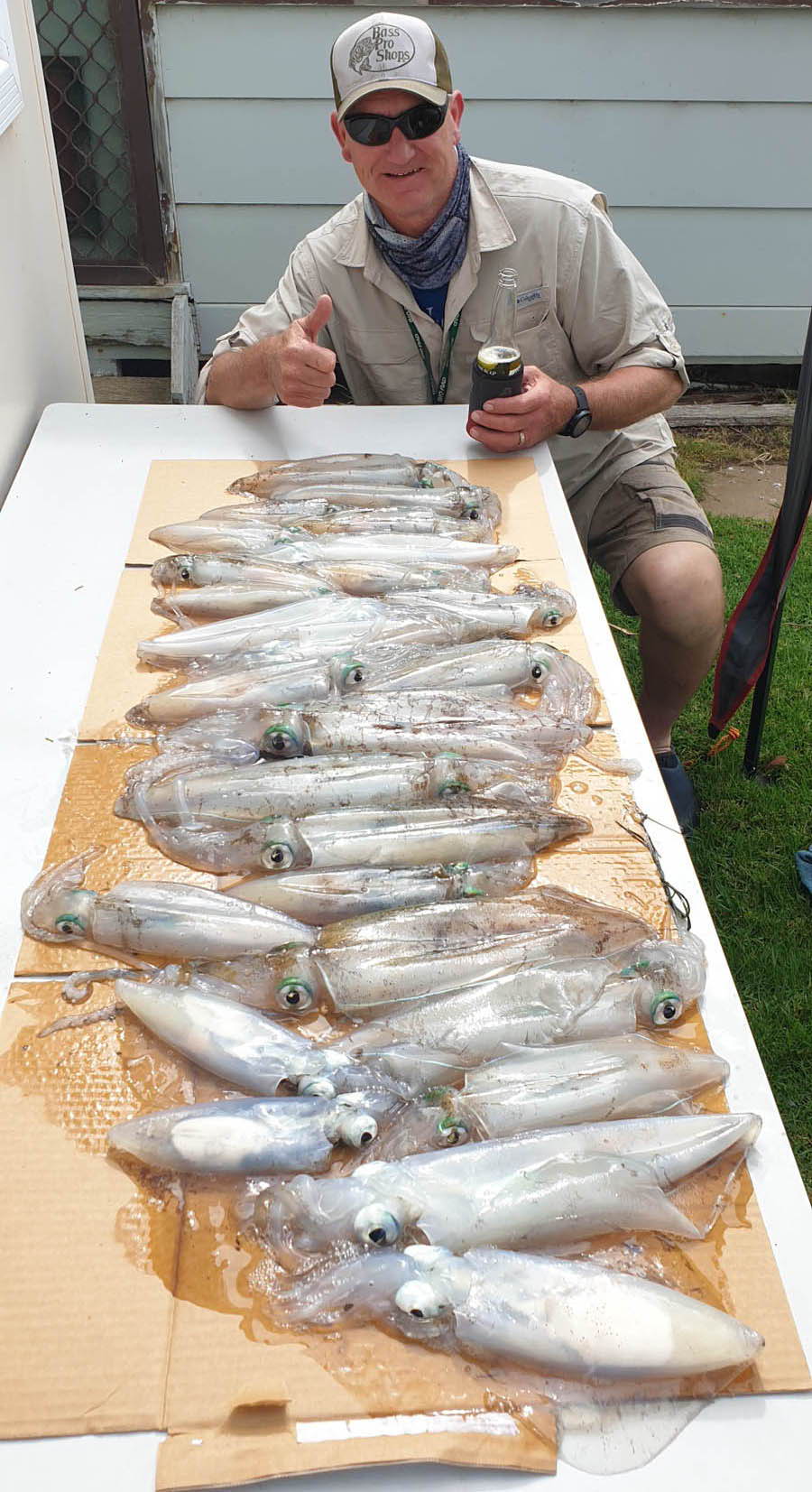 Stan and a couple of mates headed out fishing between Portarlington and Indented Head and smashed the squid.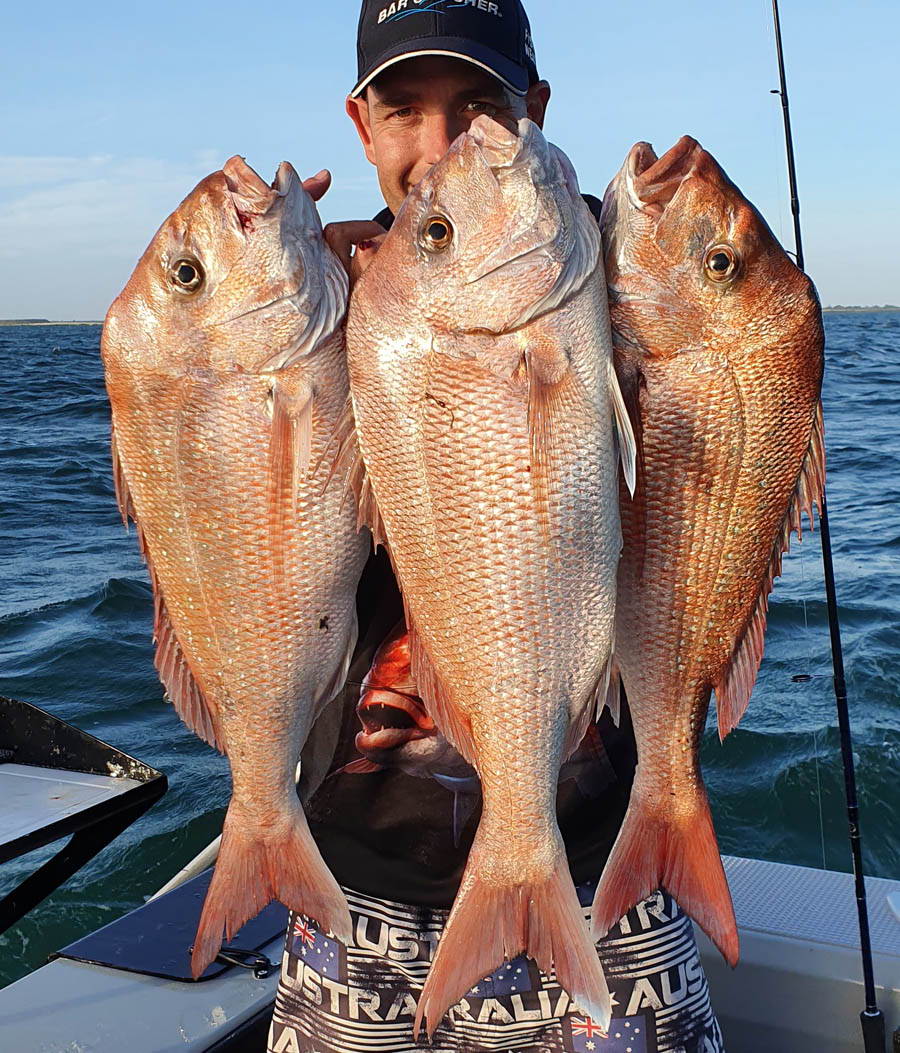 Phillip Jordan found a hot bite off Clifton Springs with some ripper snapper caught using silver whiting for bait.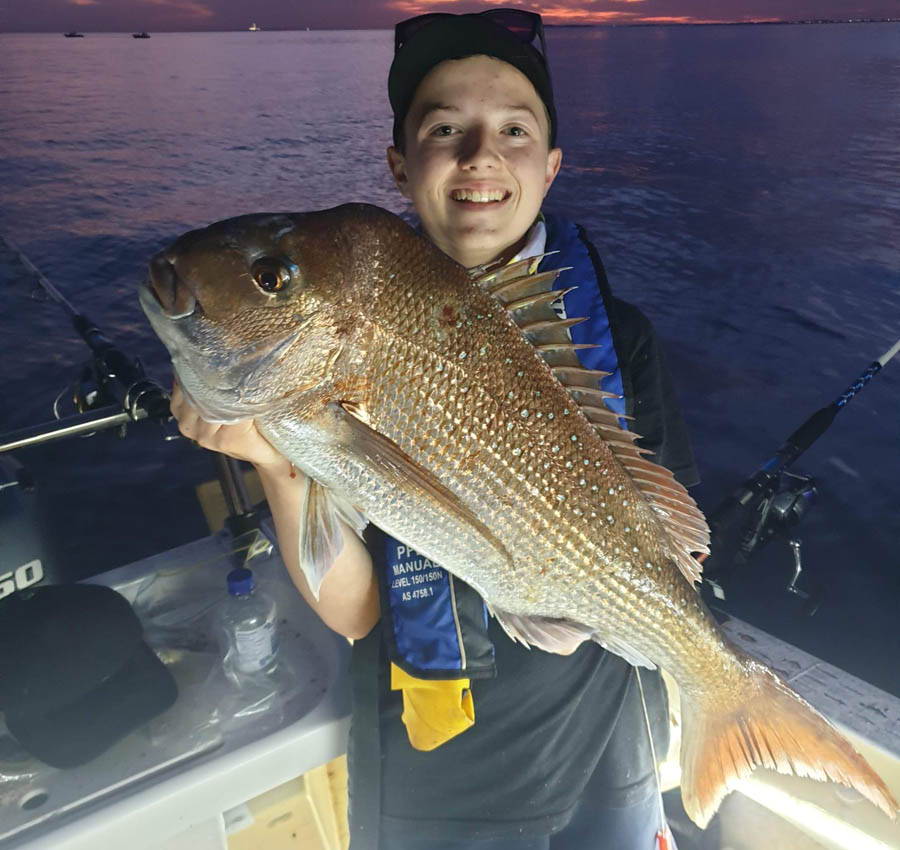 Nicholas Walsh with a ripper snapper caught off Altona.
Steve Walsh with a fantastic snapper caught in just 4 metres off Altona.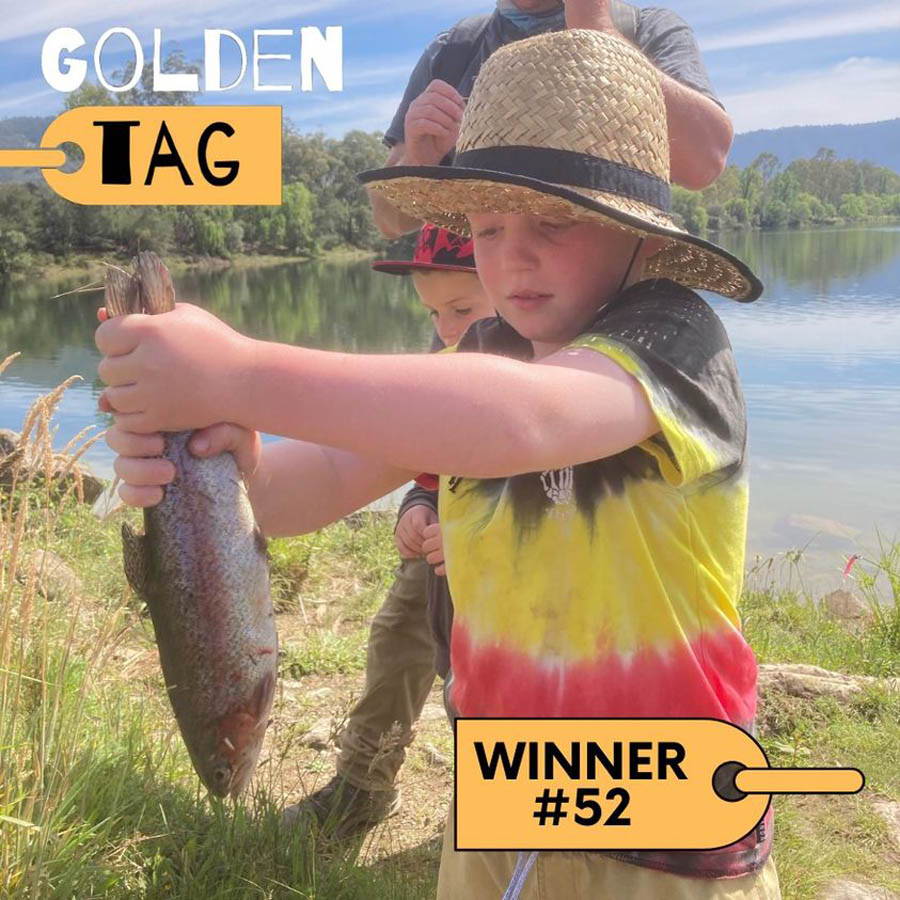 Vaughan Rodwell caught his first solo fish at Eildon Pondage, a golden tagged rainbow trout that has earned him $2000 in pocket money! Well done Vaughan.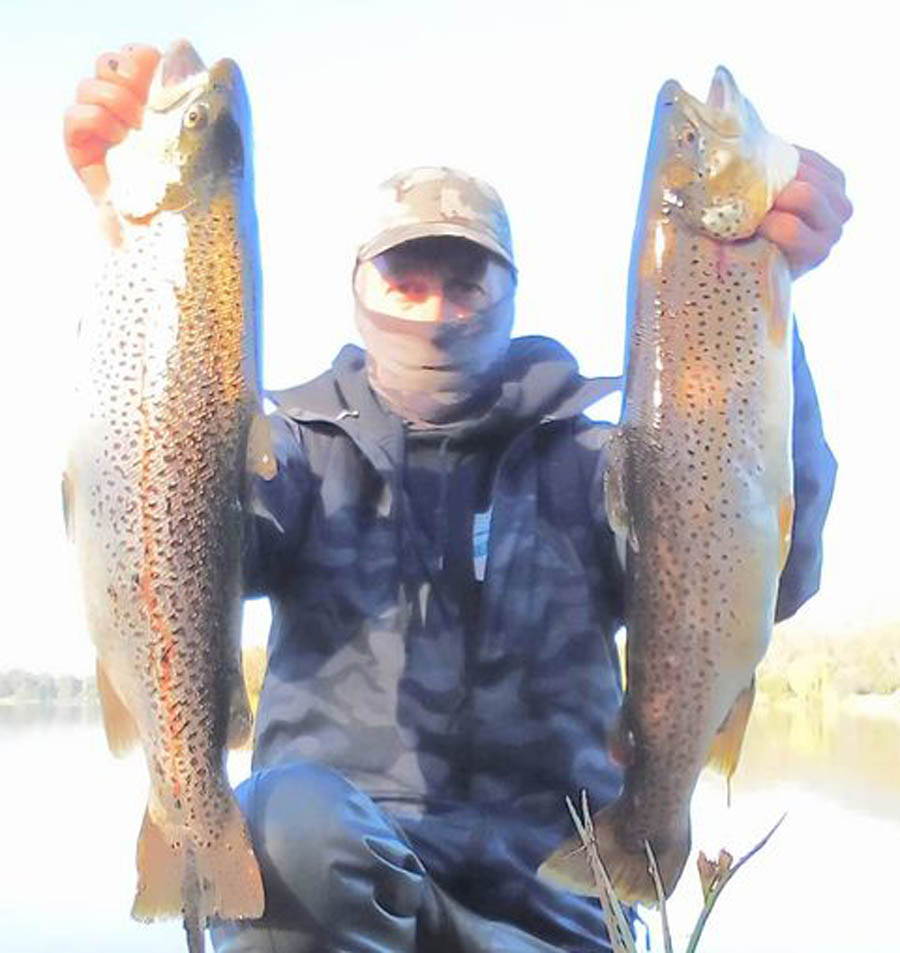 Matt Tormey fished at Eildon Pondage this week and caught a couple of ripper brown trout.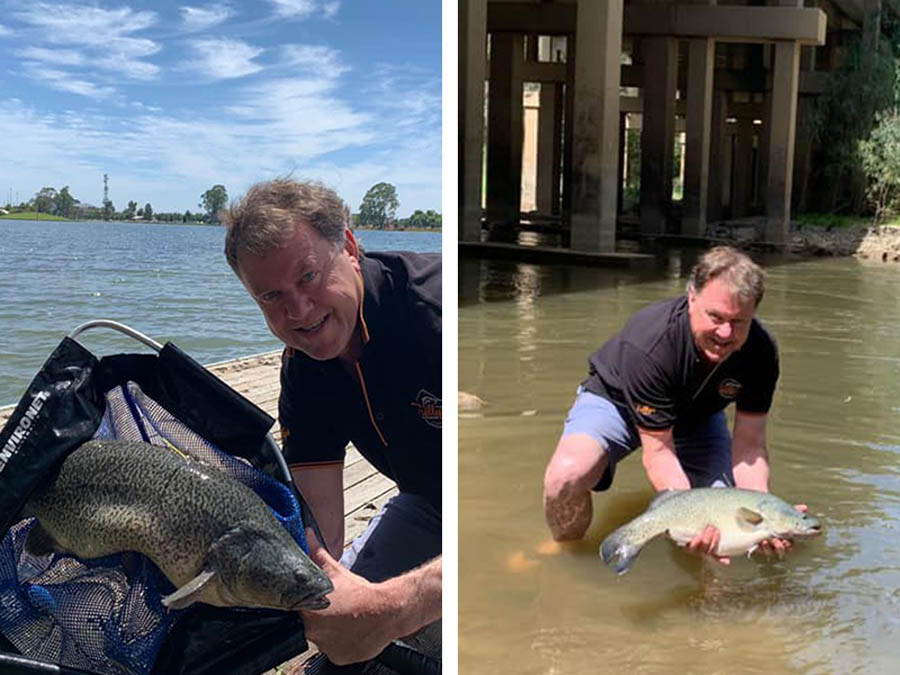 Trelly's been busy just before cod season starting and helped Victorian Fisheries in releasing 2 golden tagged cod; one into the Nagambie Lakes area and another into Victoria Lake in Shepparton. That's 2 more reasons to go chase cod with one fish worth $2000 and the other $10000!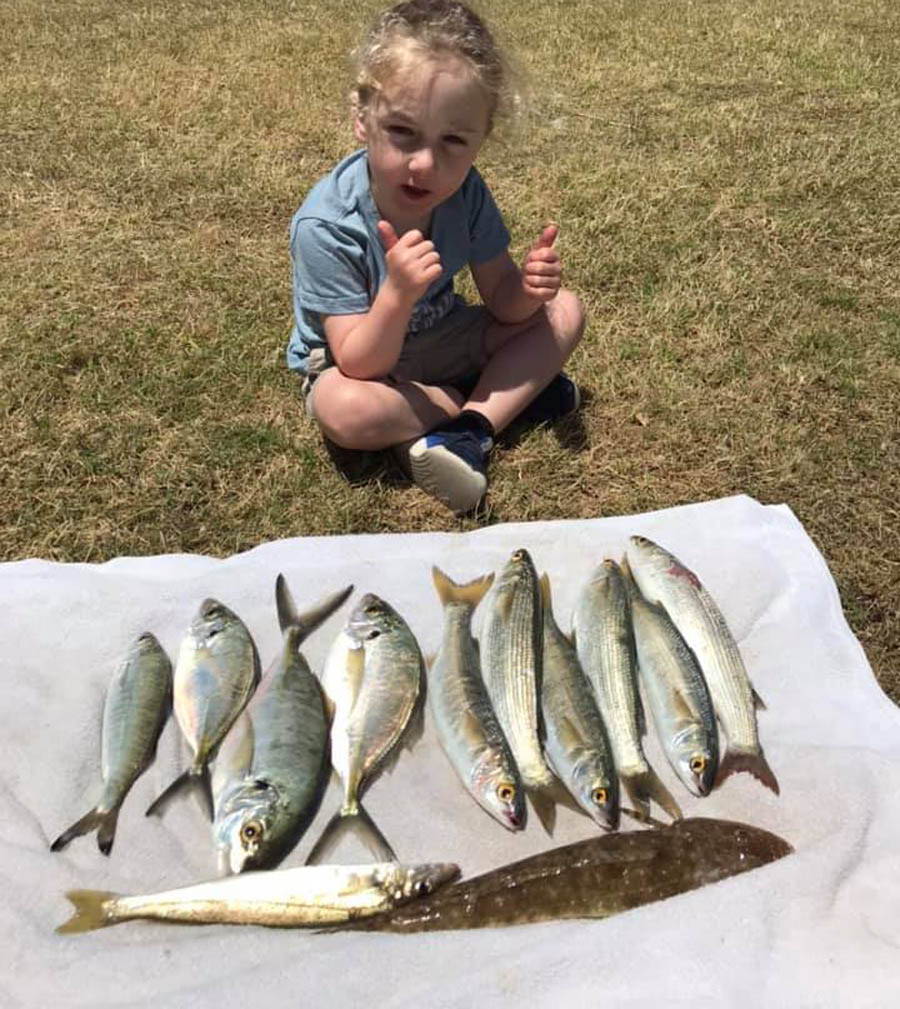 Staff member Mark Keaveny and the family spent some time at Inverloch this week and had a ripper time with Eoin having a ball collecting bass yabbies, crabs and catching a multitude of species.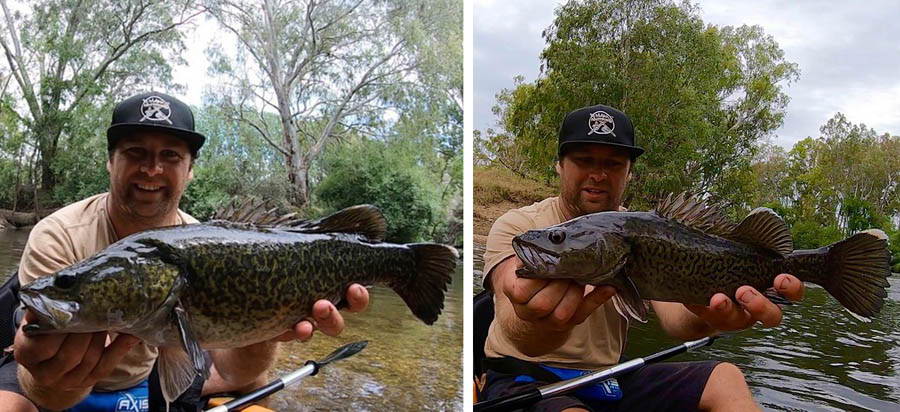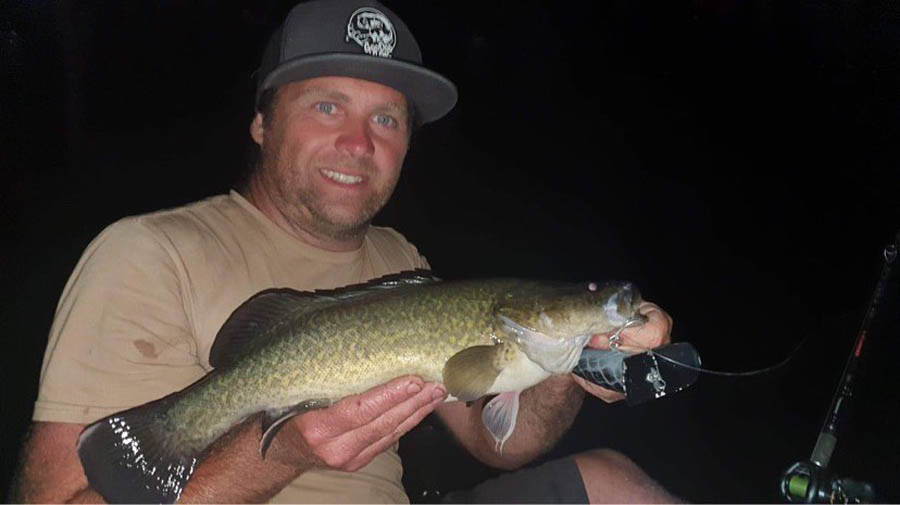 Mark Whitford joined Kingsley and Alex in Wangaratta to fish cod opening this week and the guys had an insane trip catching 23 cod between them as well as a couple of nice trout cod that were caught and released. Mark caught most of his fish on Old Mate lures plus a nice surface fish on a home made lure.
Mark and Kingsley earlier in the week fished some rivers in the high country and Mark managed a beautiful 41cm brown trout caught on the new Strike Pro Glider swimbait.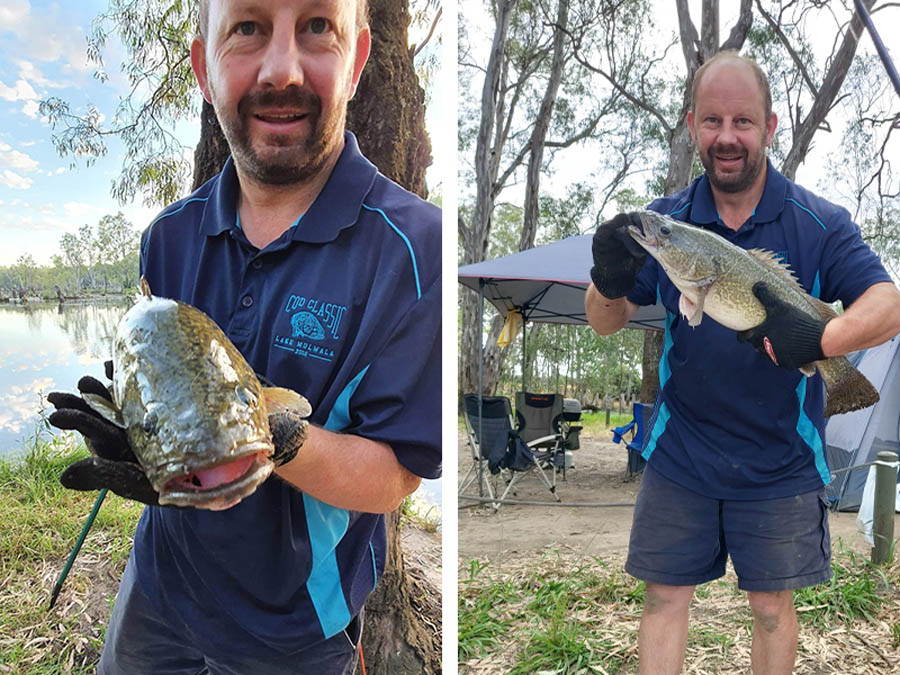 Mark Williams caught a couple of nice Murray cod while fishing at Yarrawonga, a good start to cod season mate.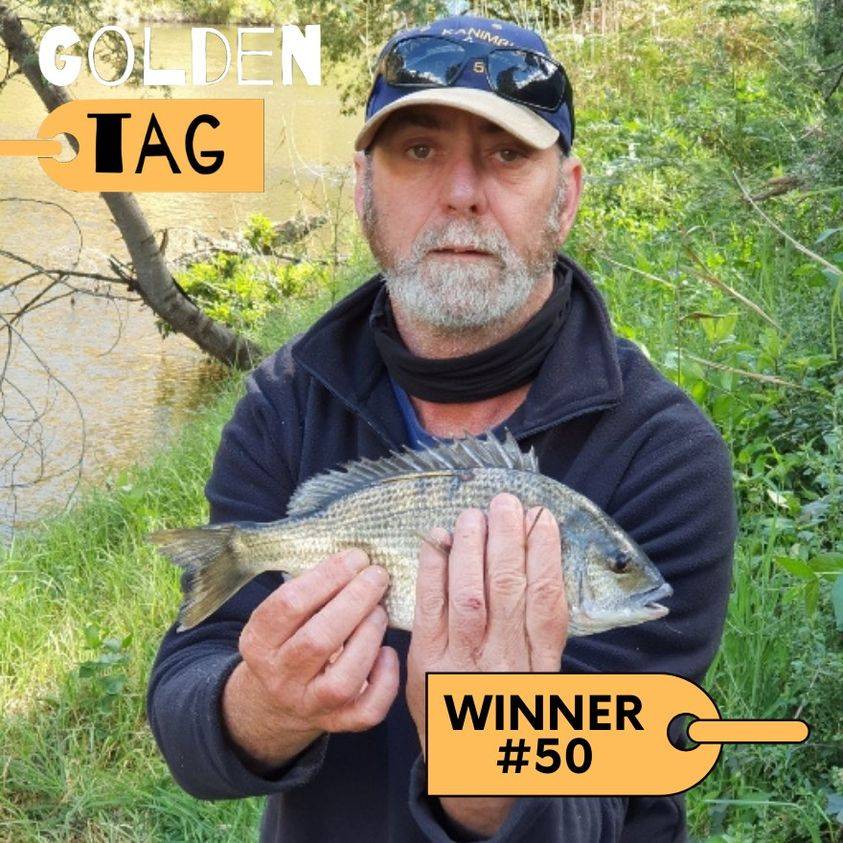 Brett Barrow stopped over at the Tambo River on his way home from a trip to Mallacotta and Lakes Entrance and he managed to pocket $2000 for his efforts catching a golden tagged bream.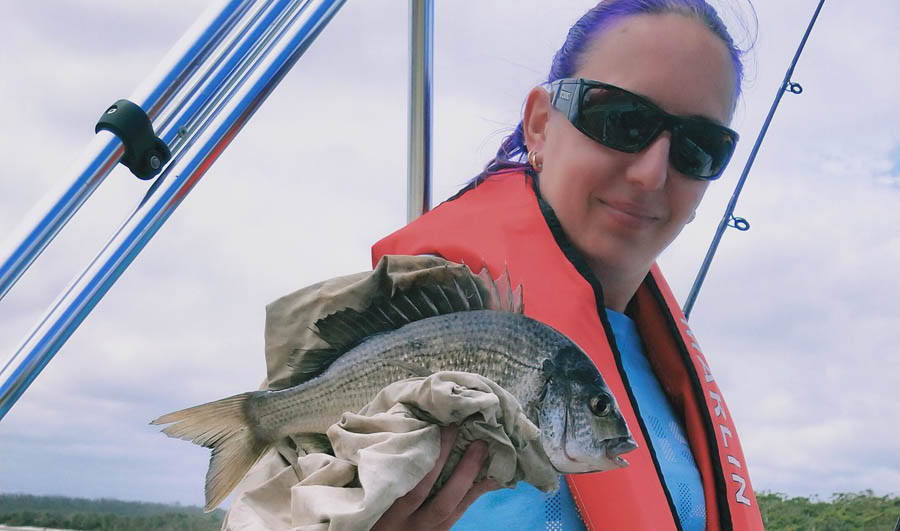 Leanne Cochrane caught some nice bream while fishing Bemm River this past week.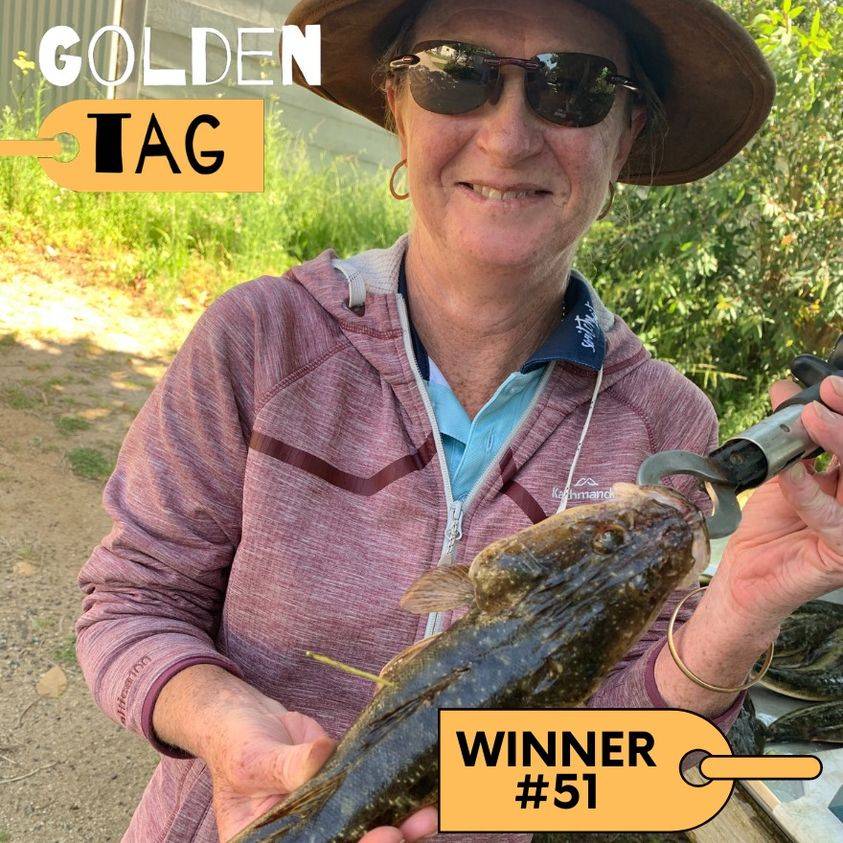 Pauline Farnsworth is $2000 richer after catching a golden tagged dusky flathead while on her annual holiday to Mallacoota.
IFISH WITH TACKLE WORLD ON TEN BOLD - SERIES 15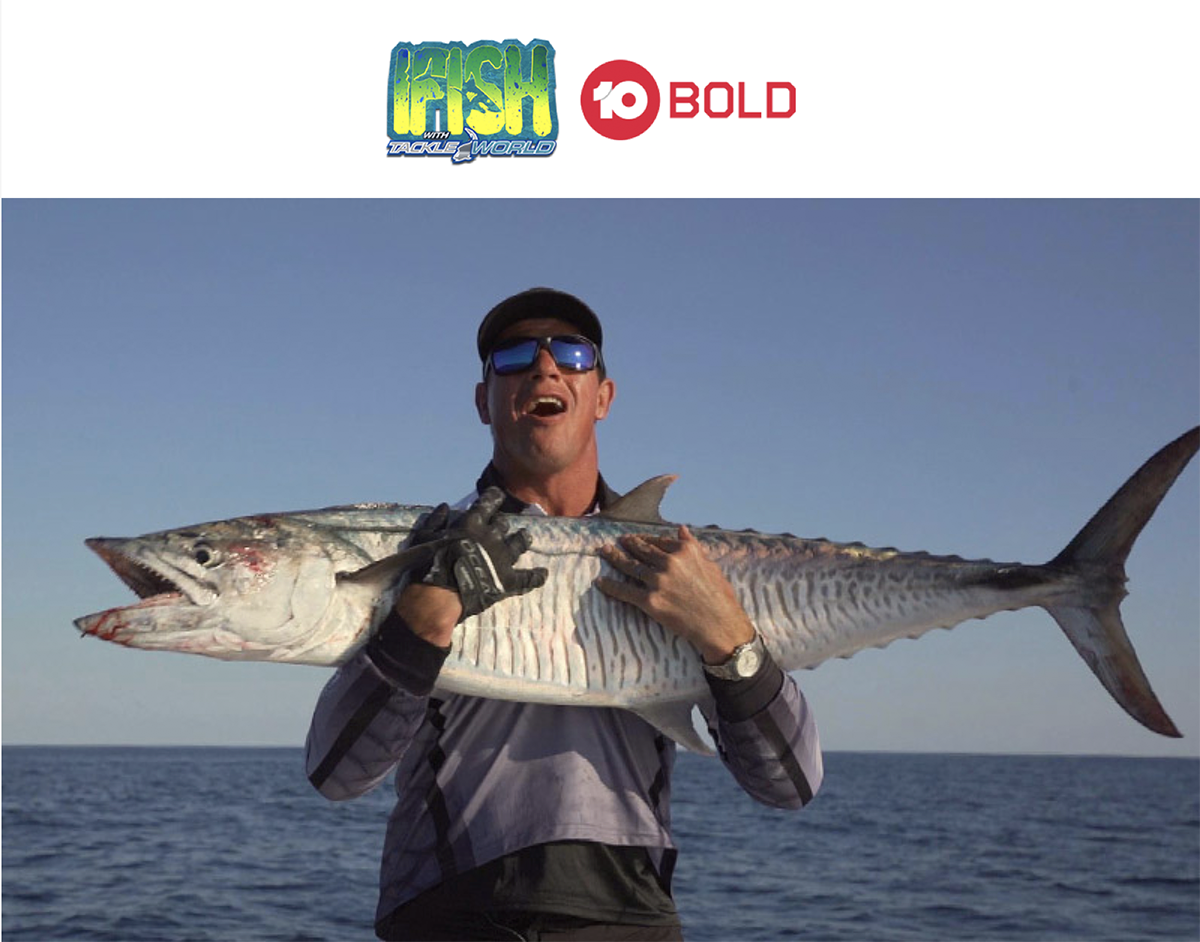 IFISH WITH TACKLE WORLD ON YOUTUBE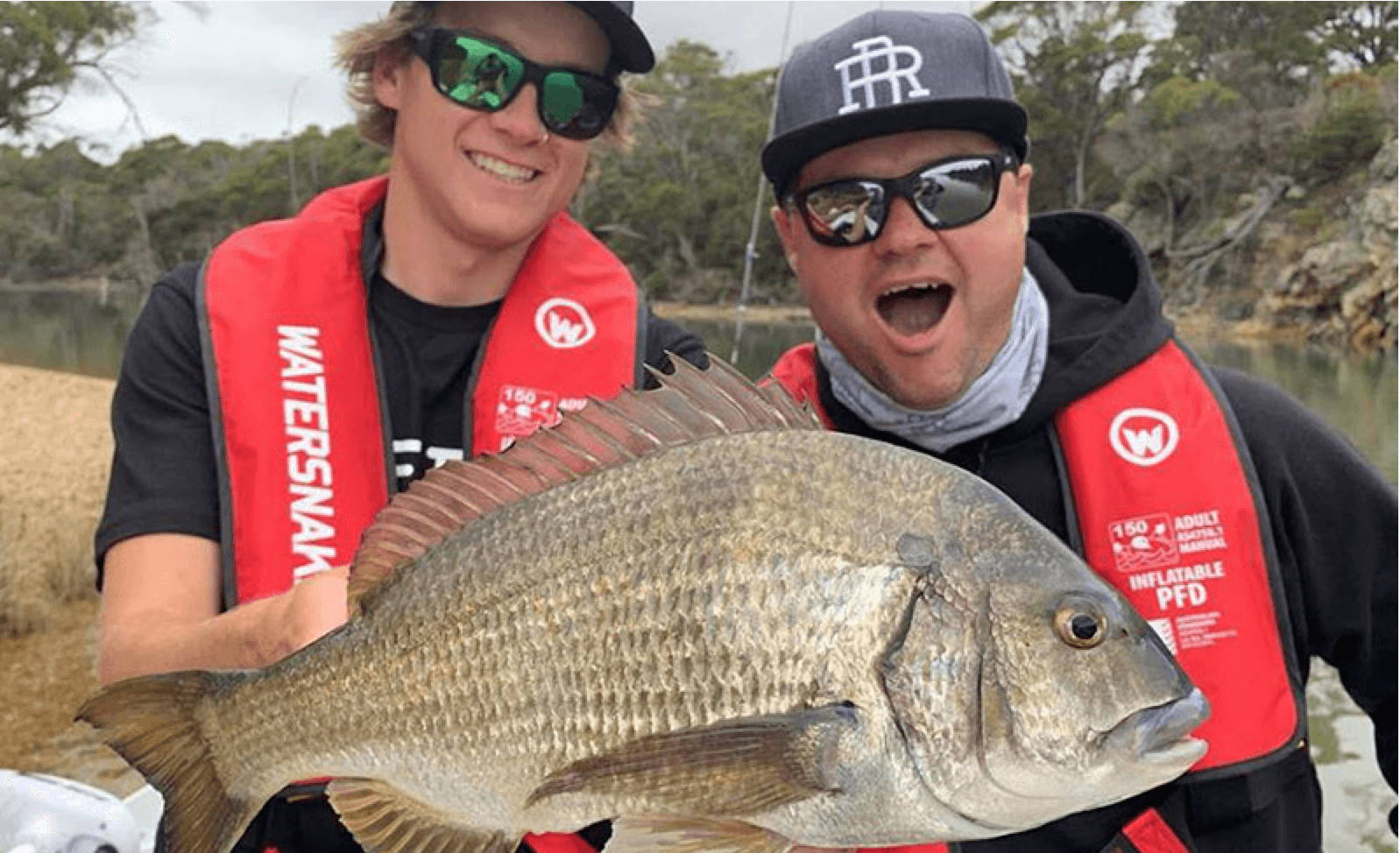 Catch past episodes of IFISH TV on Youtube if you need that fishing fix any time, any where.
TALKING FISHING - C31 - TUESDAYS at 8.30pm
Catch "Talking Fishing" on Melbourne's C31 TV (CH44) at 8.30pm each Tuesday night. Staff members David Kramer and Adam Ring together with Steve "Trelly" Threlfull host Australia's only "Live to Air" fishing television program at this prime time-slot. Put Tuesday night's at 8.30 away in your weekly diary of TV shows to watch!
The chicken and the ostrich are the closest living relatives of the Tyrannosaurus rex.

Good Luck with your fishing and stay safe on the water,

The TEAM at Tackle World Cranbourne & Mornington