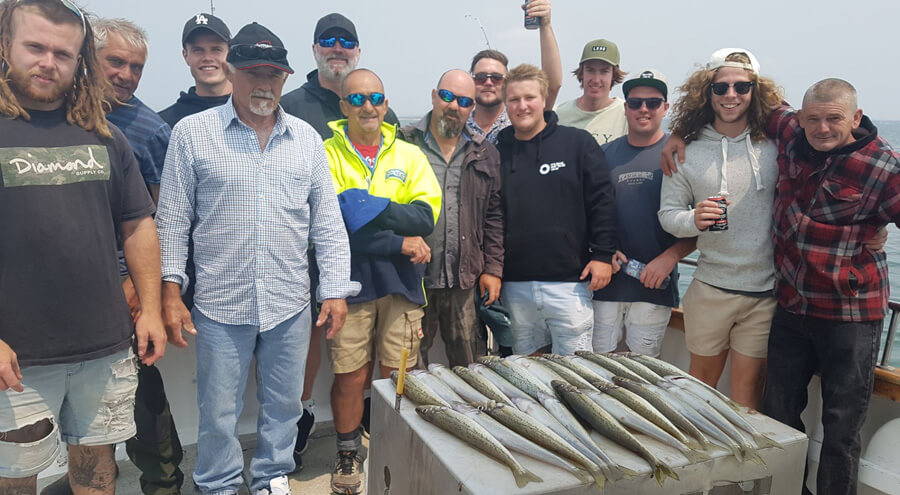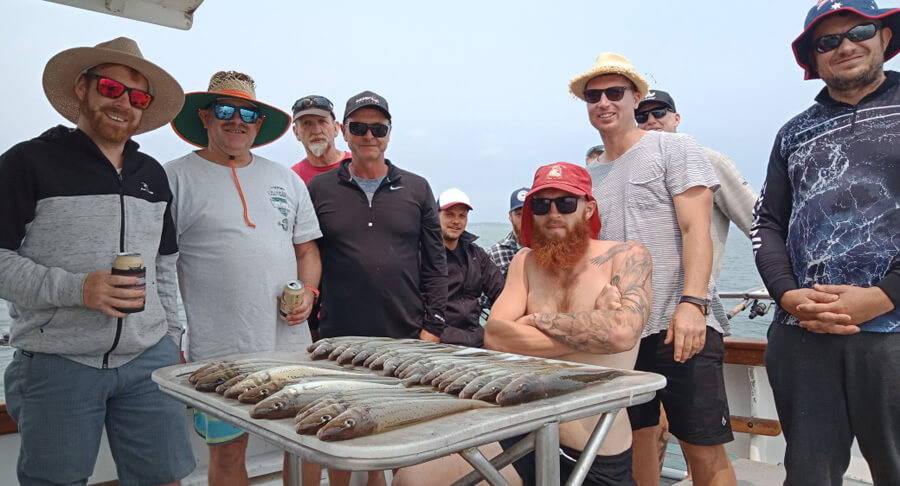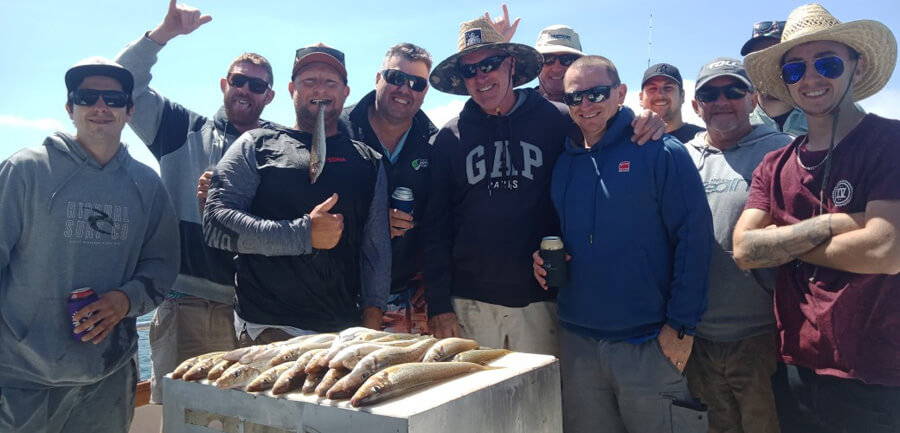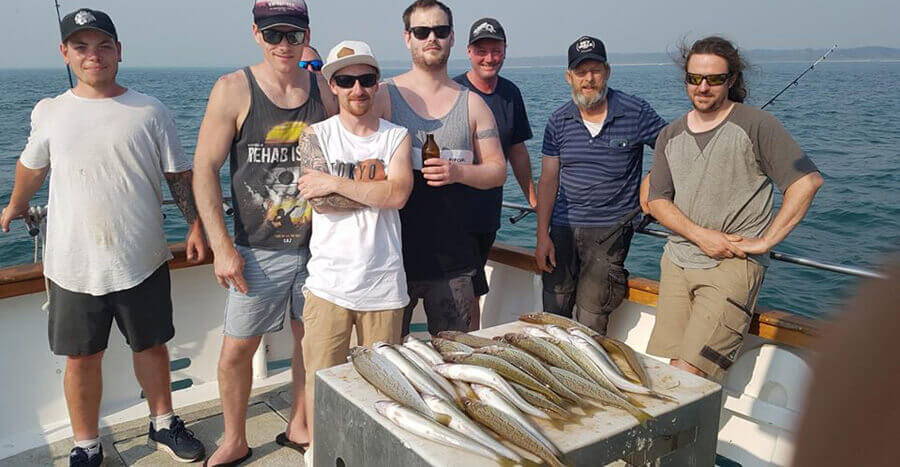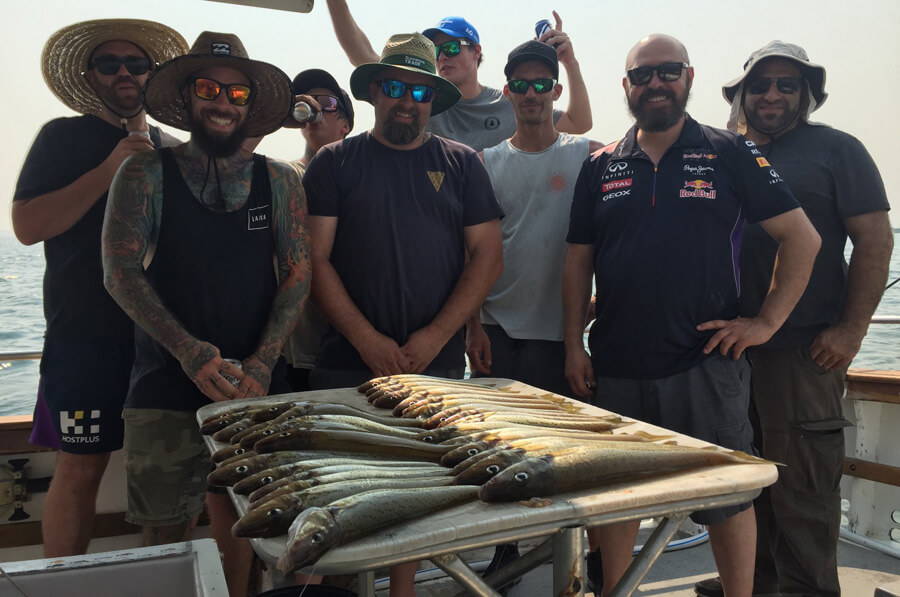 Steve Johnston from Ace Fishing Charters has had some fantastic trips on the whiting this past week with plenty caught by his customers for a feed.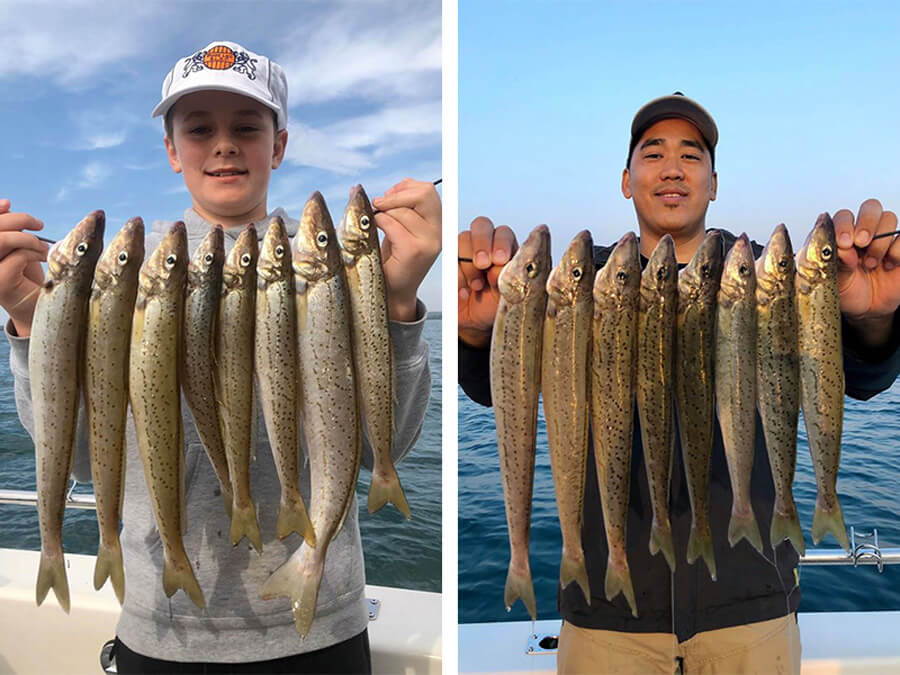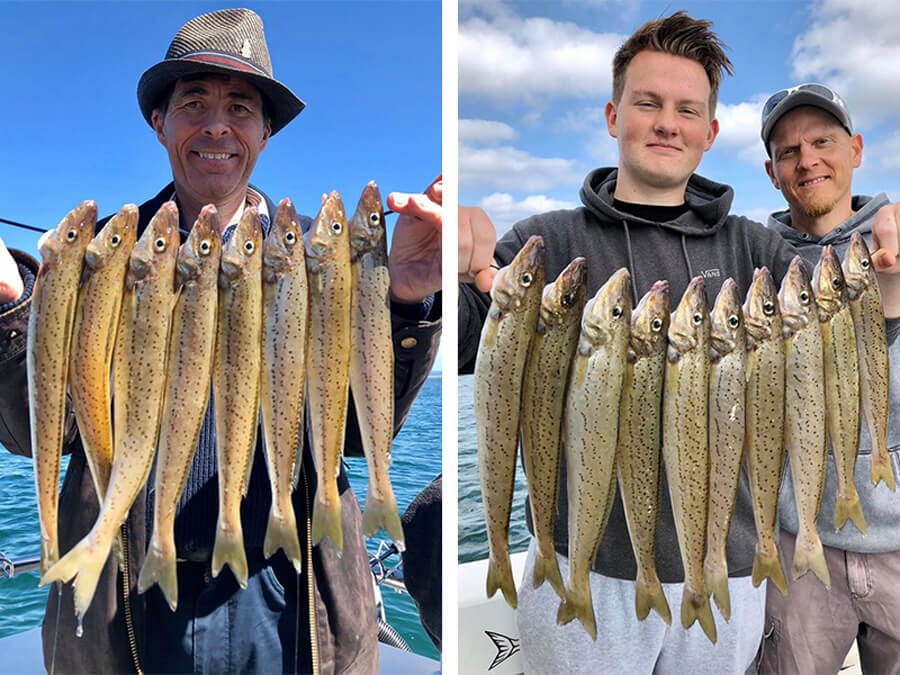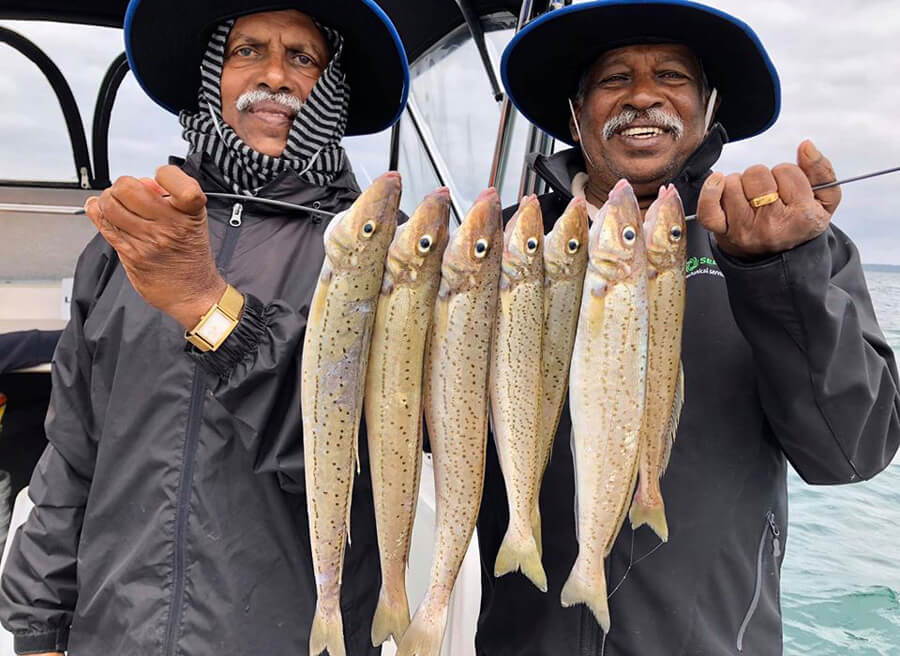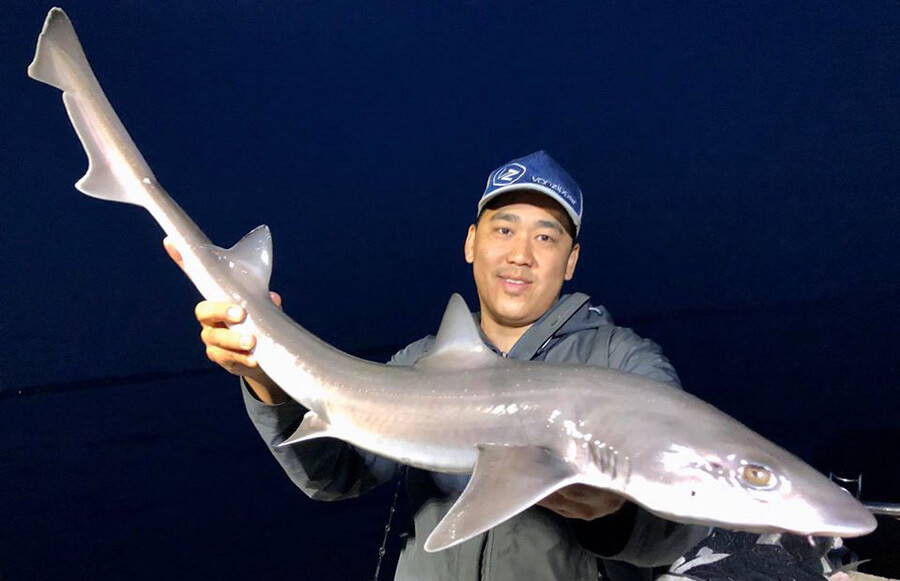 Shaun Furtiere from Think Big Fishing Charters had a number of successful trips on Western Port this past week with plenty of whiting for his customers and some nice gummies as well.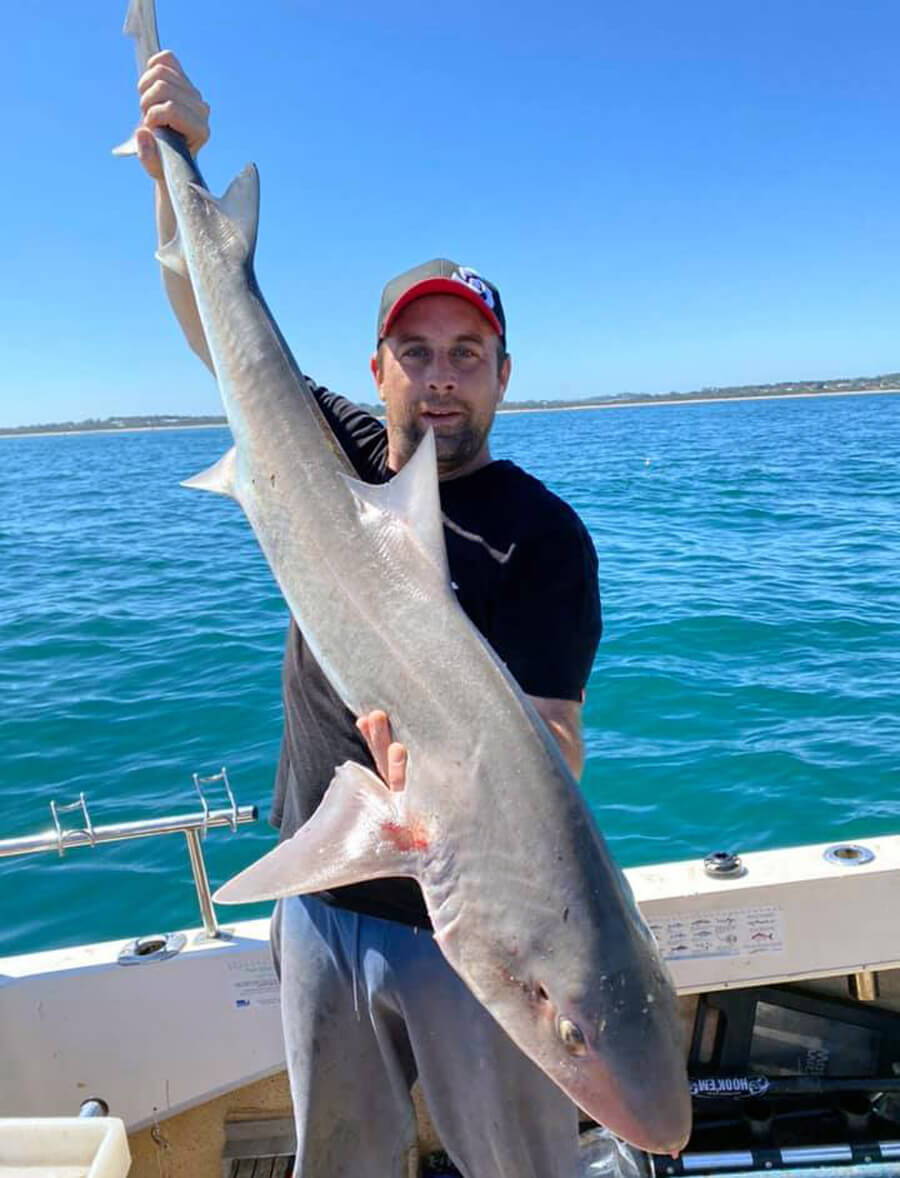 Julian and Scott caught a couple of cracking gummy sharks, this one being Scott's PB; fishing the Western Entrance using trevally for bait.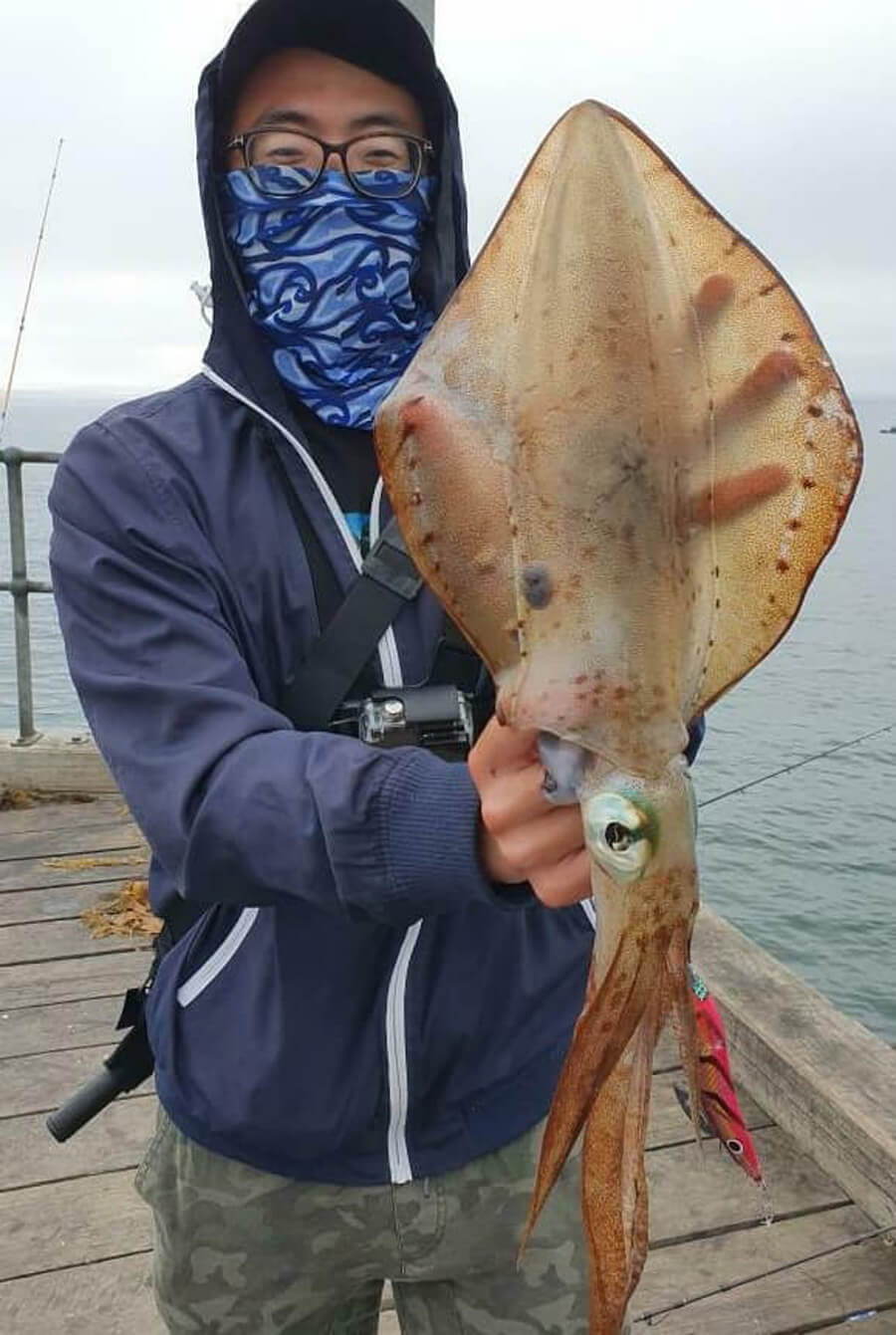 Joshua Chao caught 4 nice squid fishing Flinders Pier on Sunday.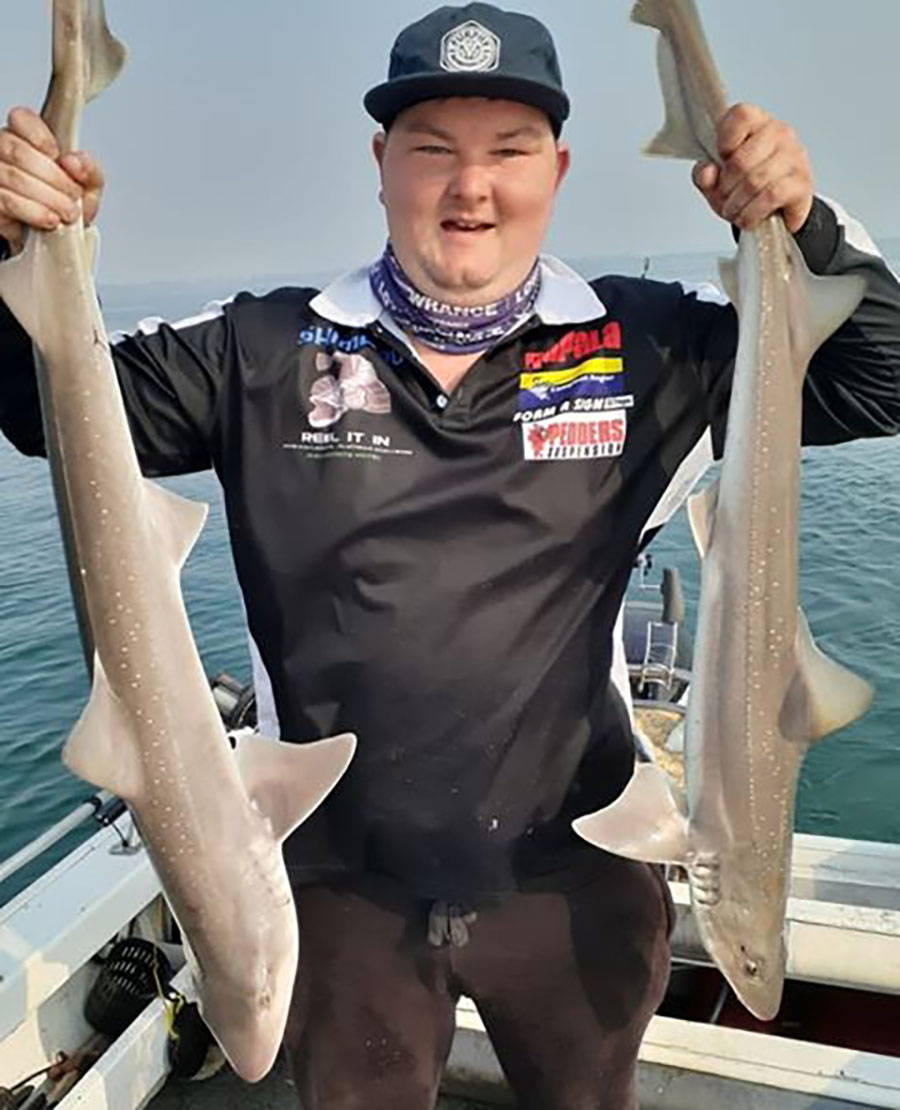 Dylan Gussenhoven fished off Stony Point with the old man on Xmas day for a couple of nice gummies in 16 metres on fresh squid.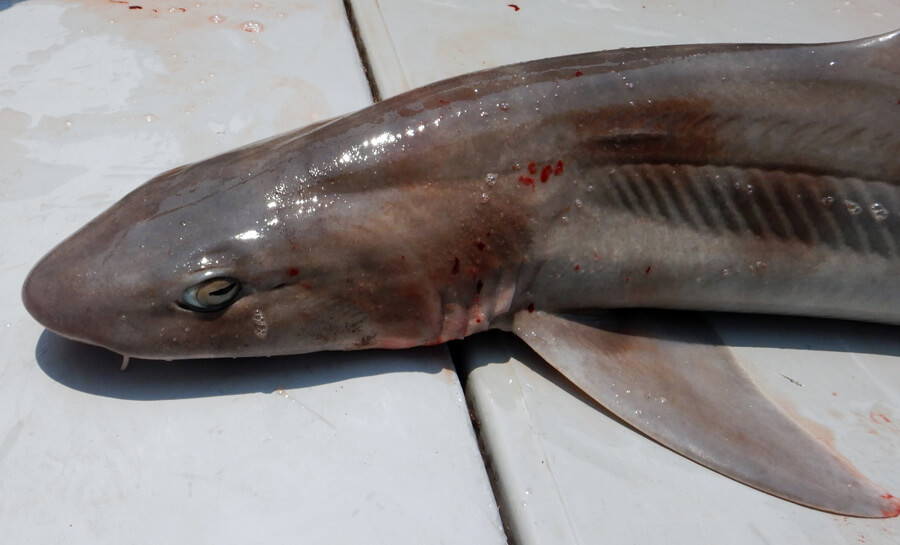 Don reports in after an interesting catch in 15 metres while targeting whiting off Hastings. After closer inspection Don realised while this may be mistaken as a school shark that in fact the whiskers at the nostrils and dark blotches on the sides identifies this as a whiskers shark more commonly found in SA and WA.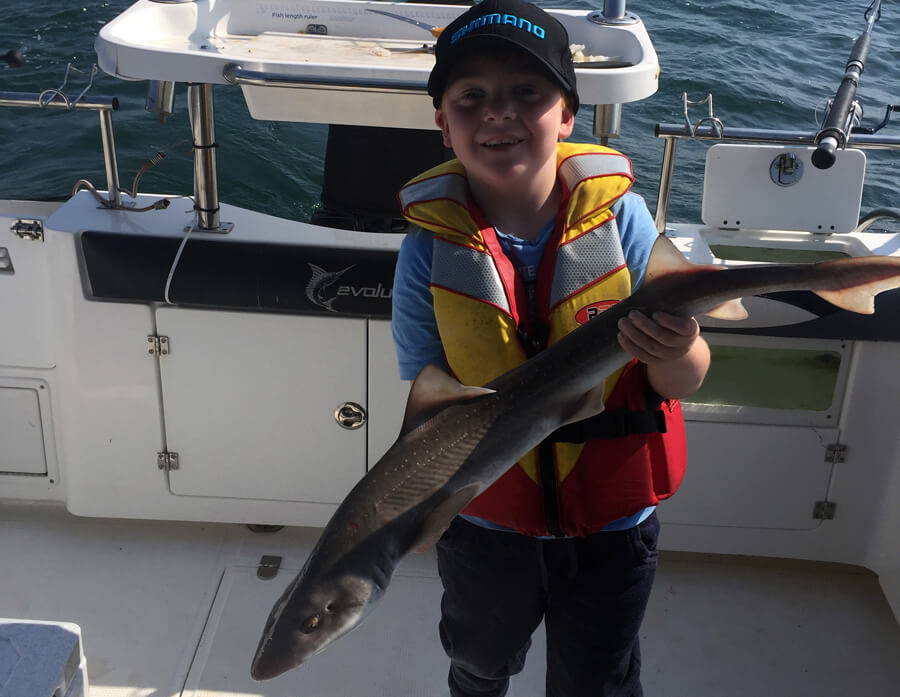 Young Alex caught some nice gummies fishing out from Hastings last week. Great work mate!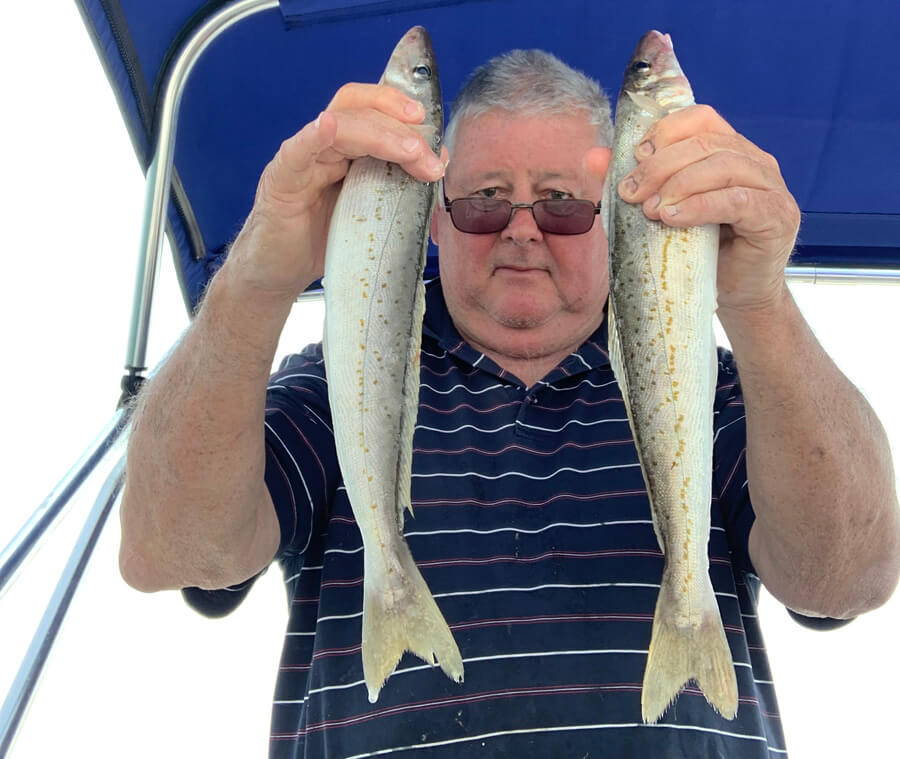 Don Wood found some thumping whiting fishing out from Lysaughts in 12m of water using pipi and squid cocktail baits.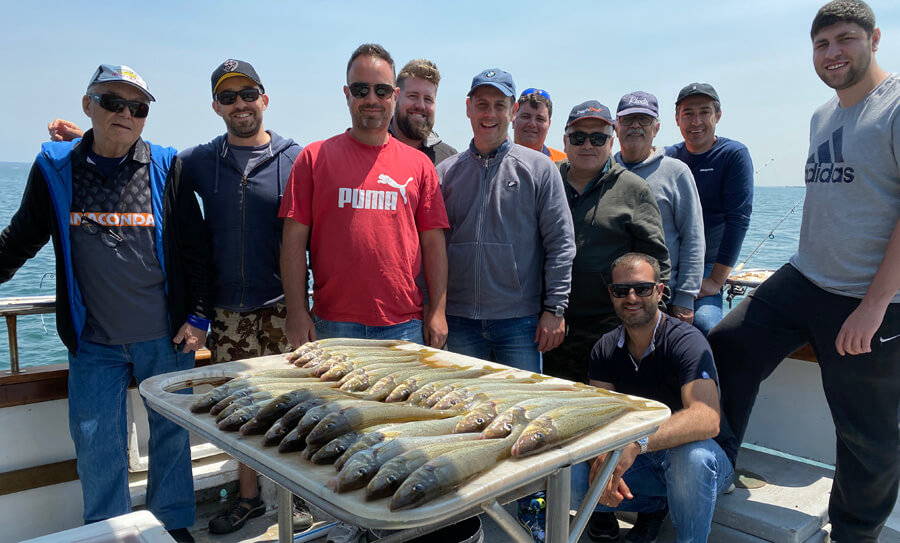 Steve Johnston from Ace Fishing Charters helped customers Nick and co find some fantastic whiting at Middle Spit.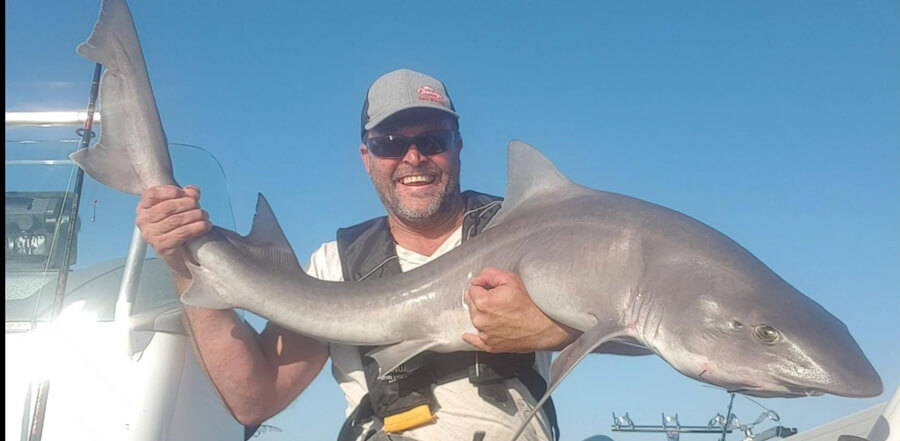 Andrew Ketelaar landed this beast of a gummy shark using fresh salmon on the outgoing tide on Sunday morning. Well done Andrew!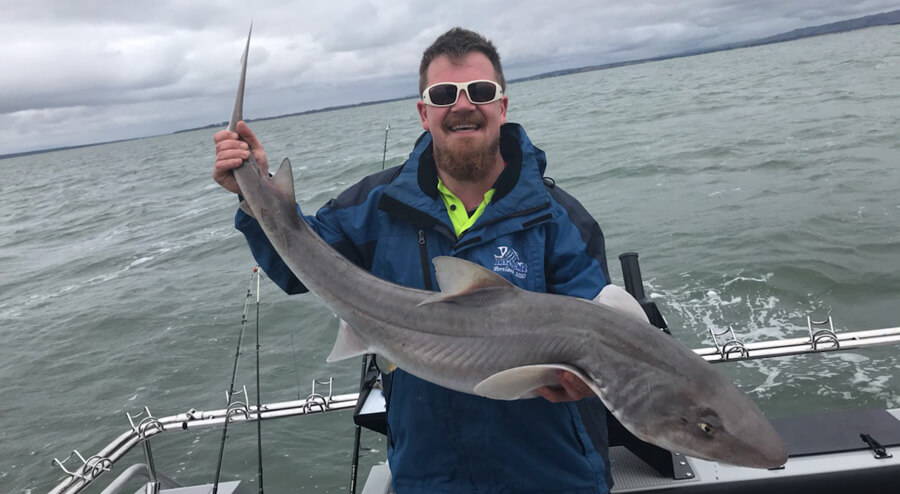 Michael Hee was fishing out from Rhyll last Sunday with his dad and brother and landed this cracking 13kg gummy, well done guys!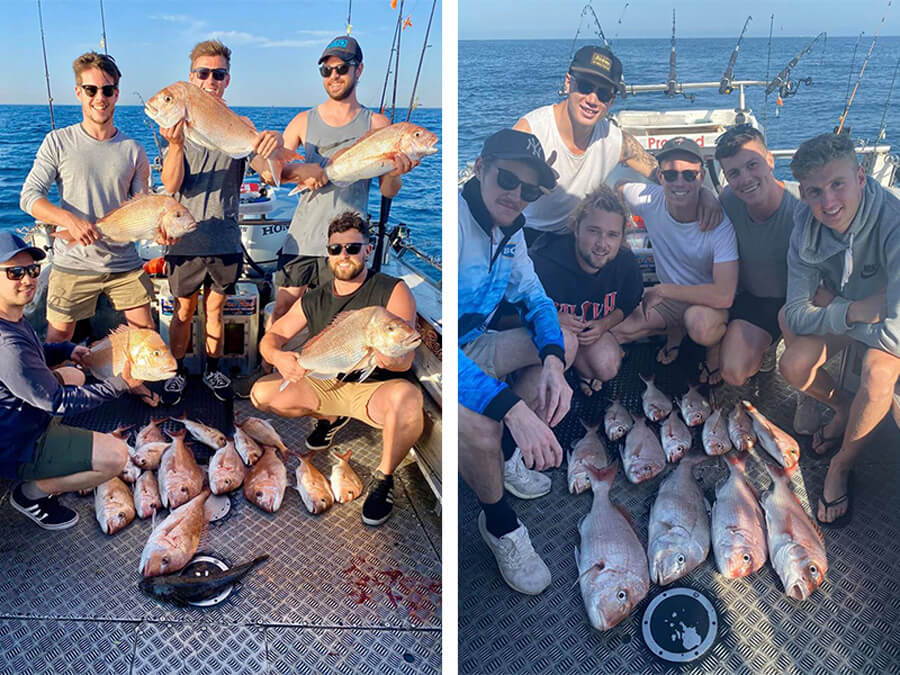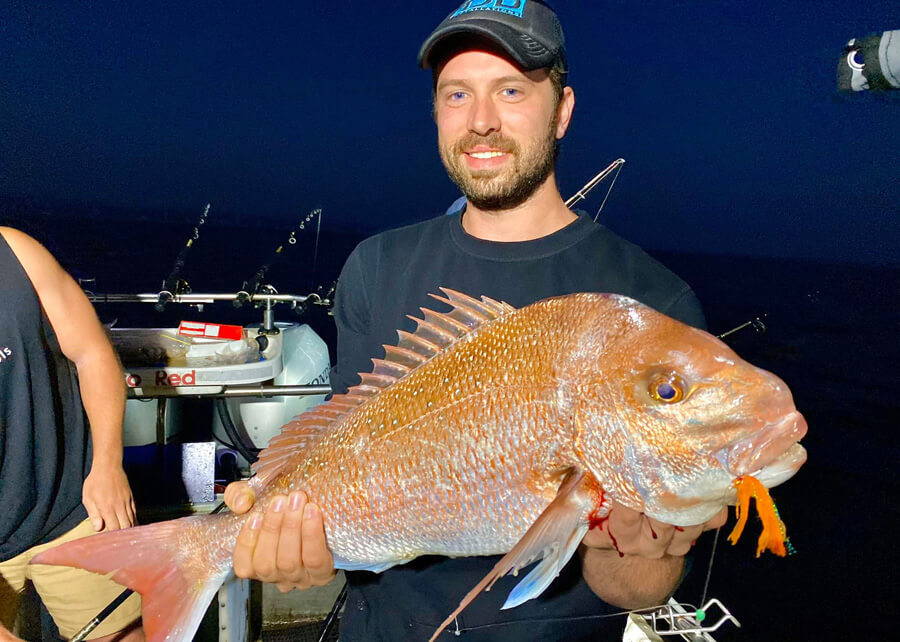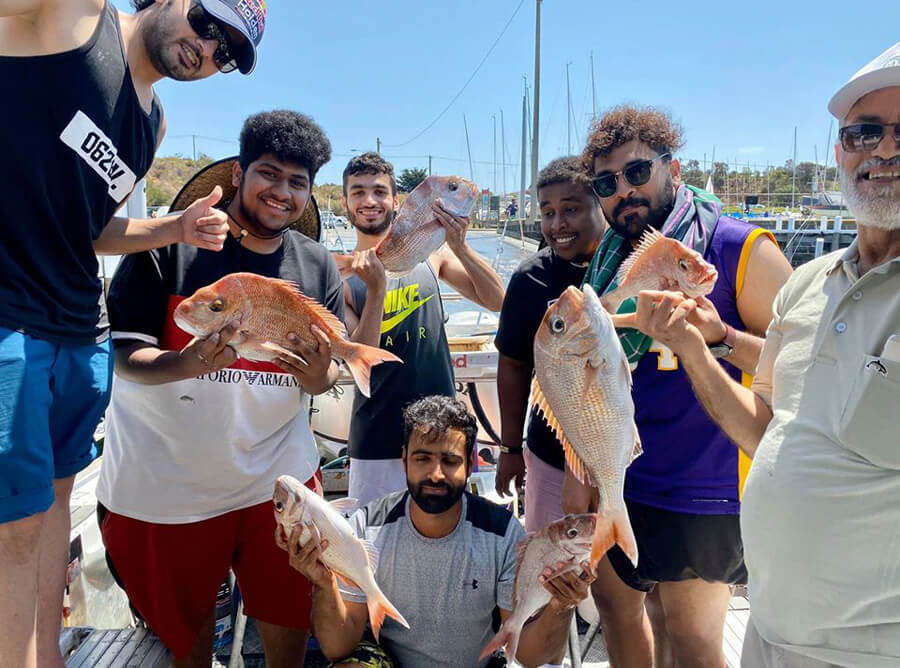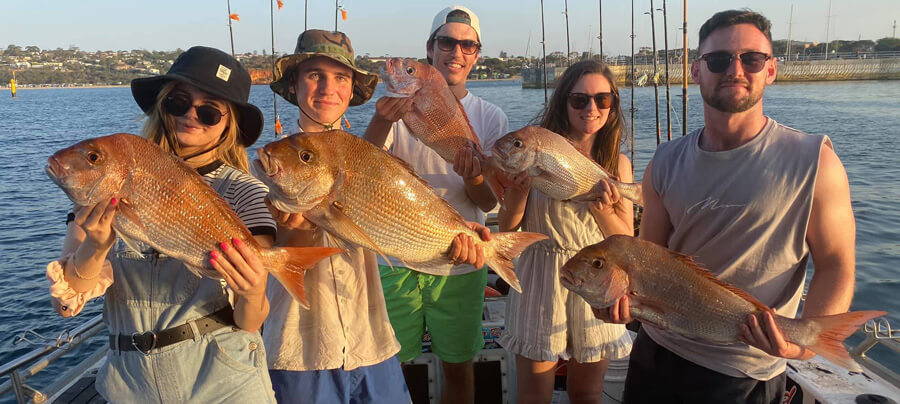 Jayson Turner from Pro Red Fishing Charters has smashed the snapper with his customers this past week with some fantastic fish caught fishing Port Phillip Bay.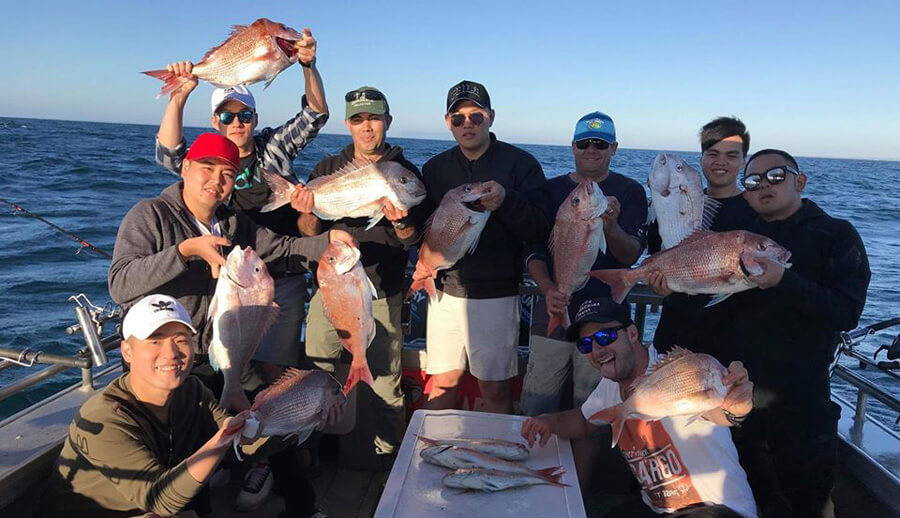 Don Marco from Reel Time Fishing Charters found some fantastic snapper with their customers this week fishing Port Phillip Bay.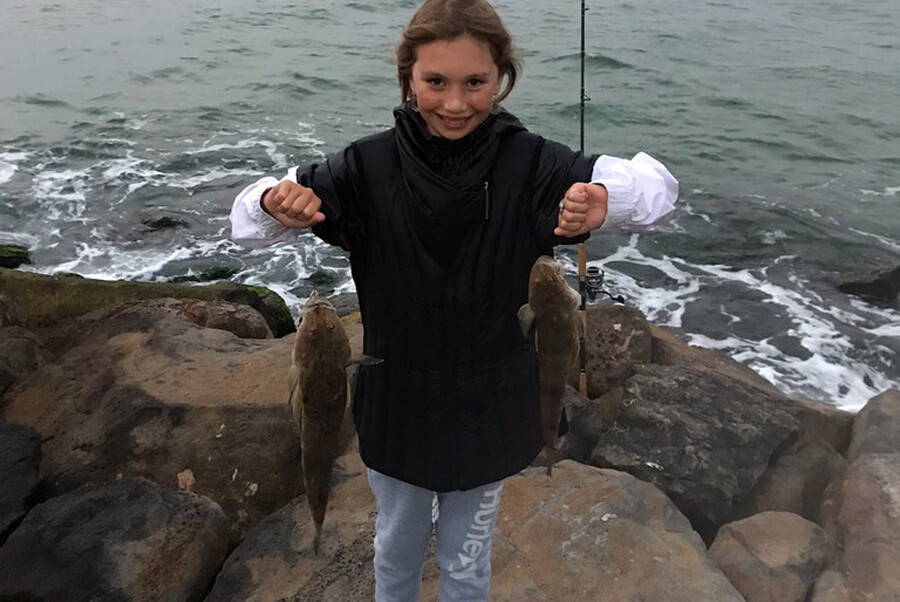 Charlotte O'Brien with a couple of ripper flatties caught off the rocks at Hampton.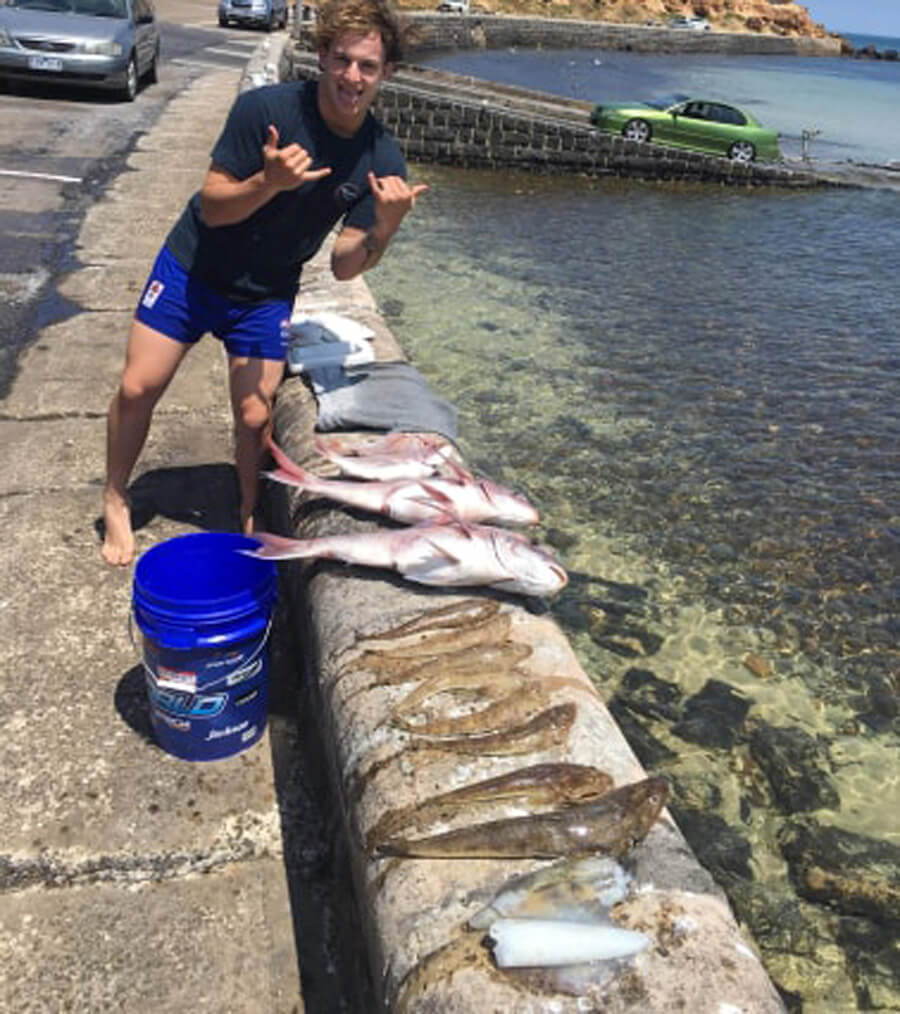 Rueben and Mitch fished out from Mornington in 20 metres catching some fantastic snapper and left the fish biting.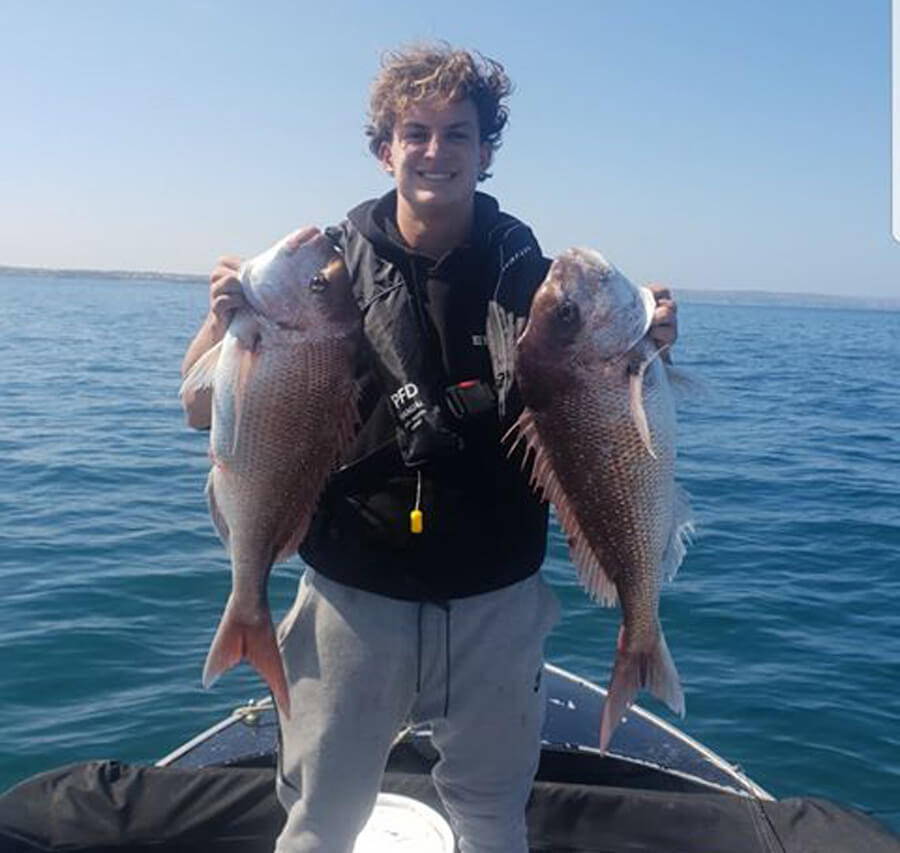 Lucas Westwood and his cousin Adam hit the snapper in 19 metres of water out from Mornington.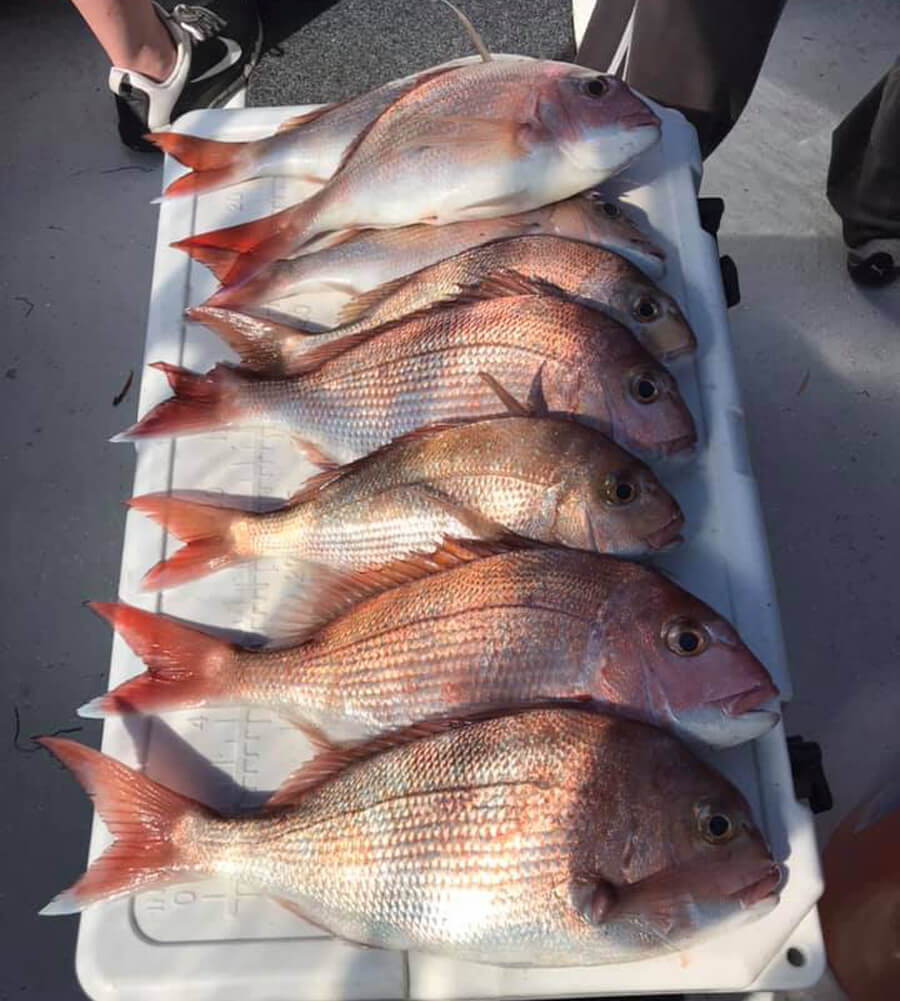 Bill Adamopoulos fished out from Mornington in 22 metres and found a good patch of snapper that weren't too picky on bait.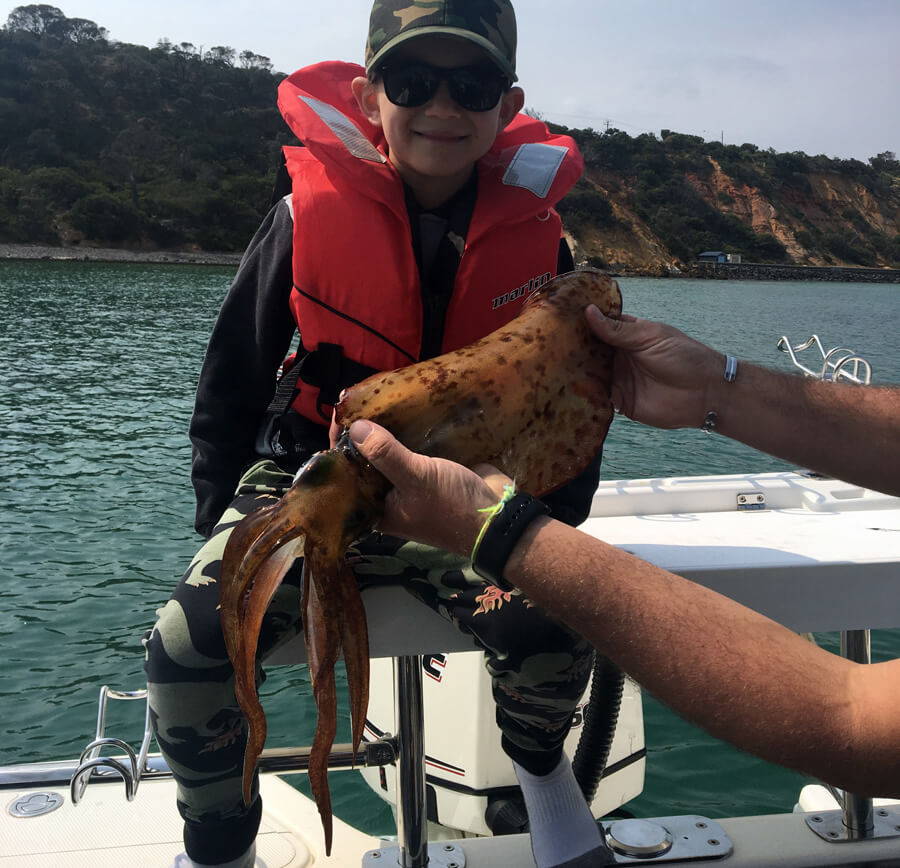 Parker Dentry caught this monster squid on his own fishing off Mount Martha.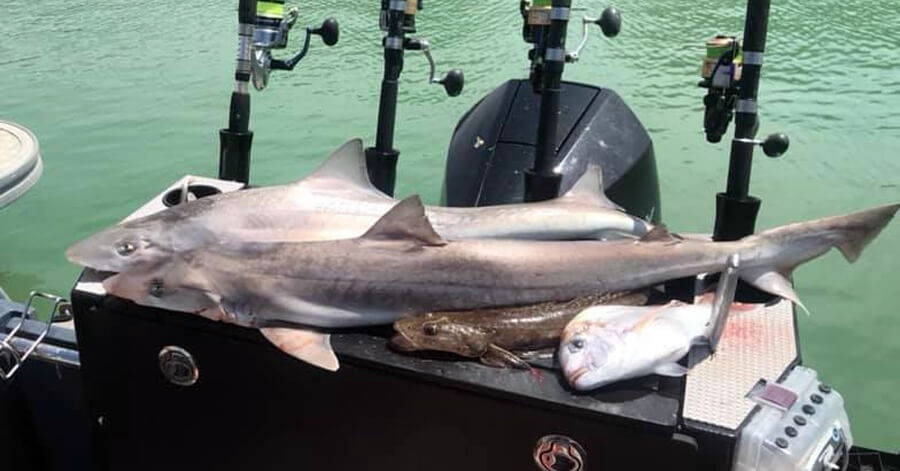 Bernard Abrams fished out from Mount Martha in 22 metres of water past the shipping channel and caught a nice gummy and school shark that broke off on a lighter rig but was then recaptured on a 80lb rig plus 2 Gamakatsu circle hooks still in its jaw.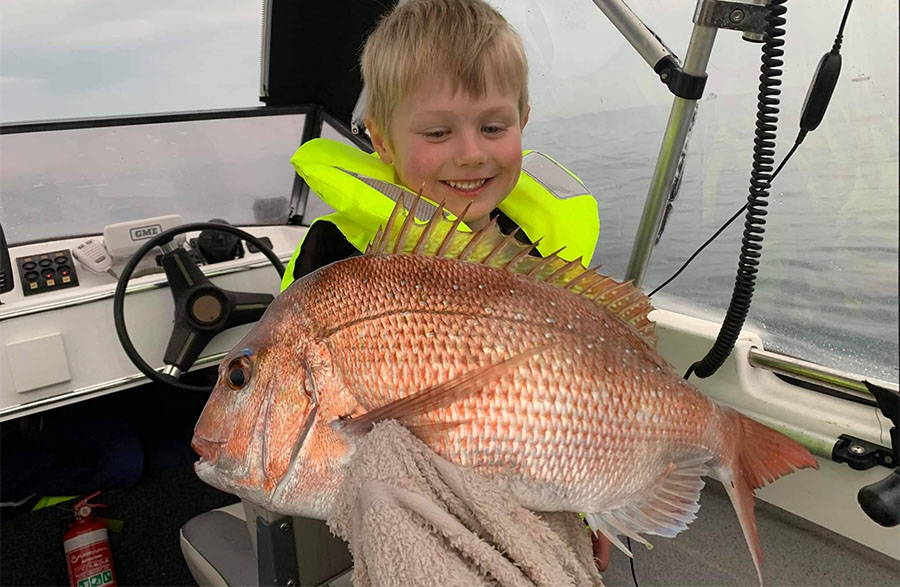 Cody Johnston caught this snapper off Safely Beach that measured 57cm and just under 2kg cleaned. Well done Cody!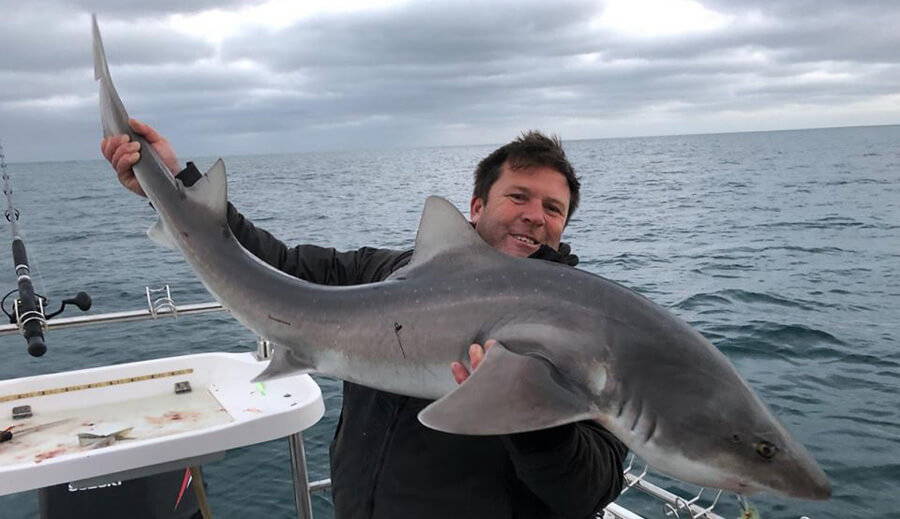 Joshua Chao bagged out fishing Portsea Pier on Monday with most squid caught during the tide change.
Simon Rinaldi from Red Hot Fishing Charters headed offshore and nailed some monster gummies this past week.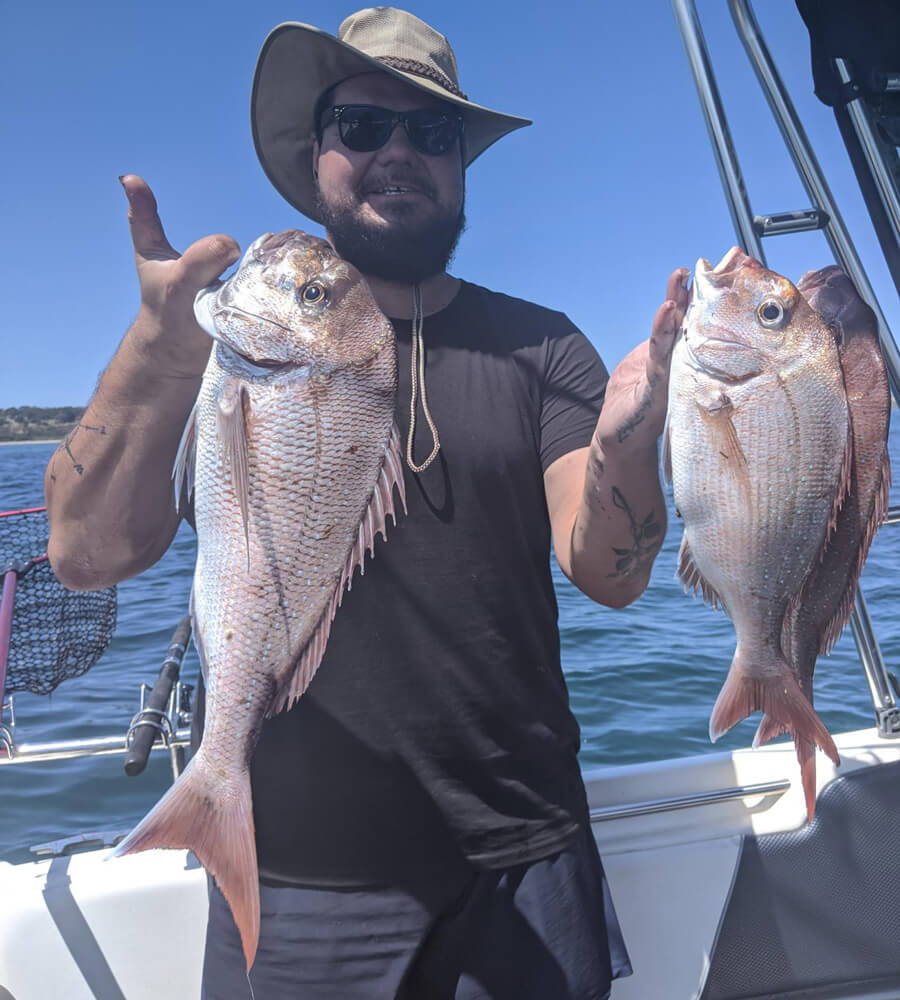 Daniel Valente with a couple of snapper caught using silver whiting after sounding them up near the channel markers out from Clifton Springs.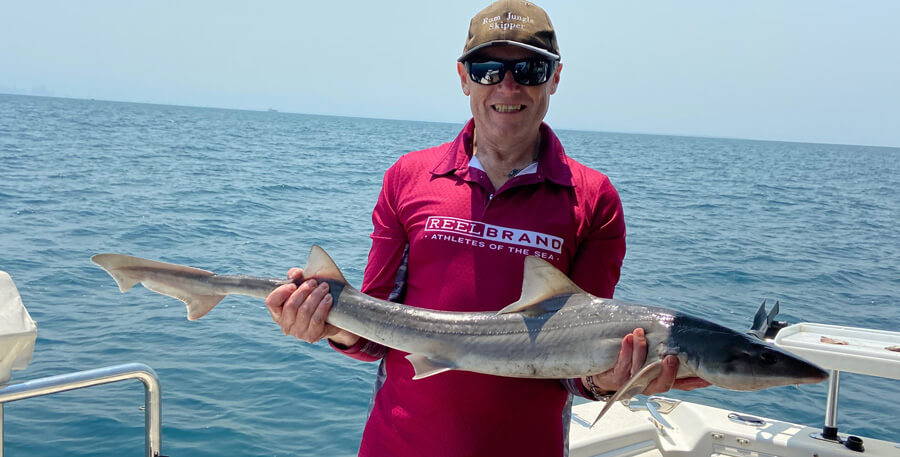 Jim Pascoe caught this nice gummy fishing in 15 metres of water out from Werribee.
The summer action is hotting up at Portland with tuna and kingfish starting to make an appearance. Portland Bait and Tackle has kept everyone up to date with the local catches and as you can see below there is plenty of incentive to head out to the West Coast.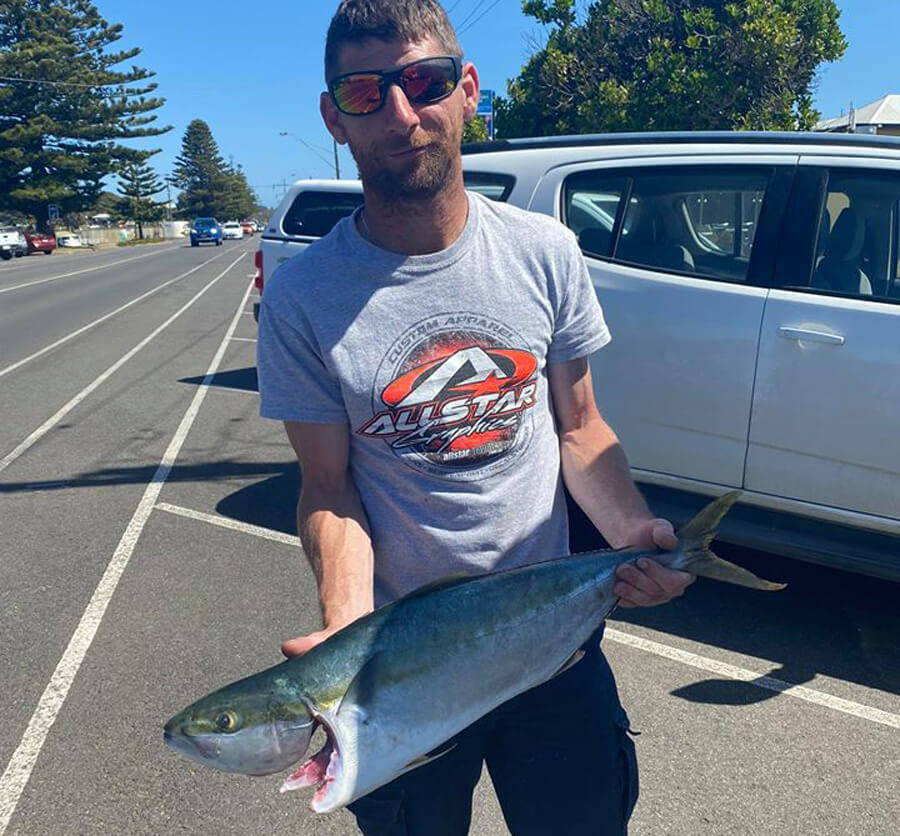 Drew got this nice 75cm kingfish off the Lee Breakwater on a fresh piece of squid.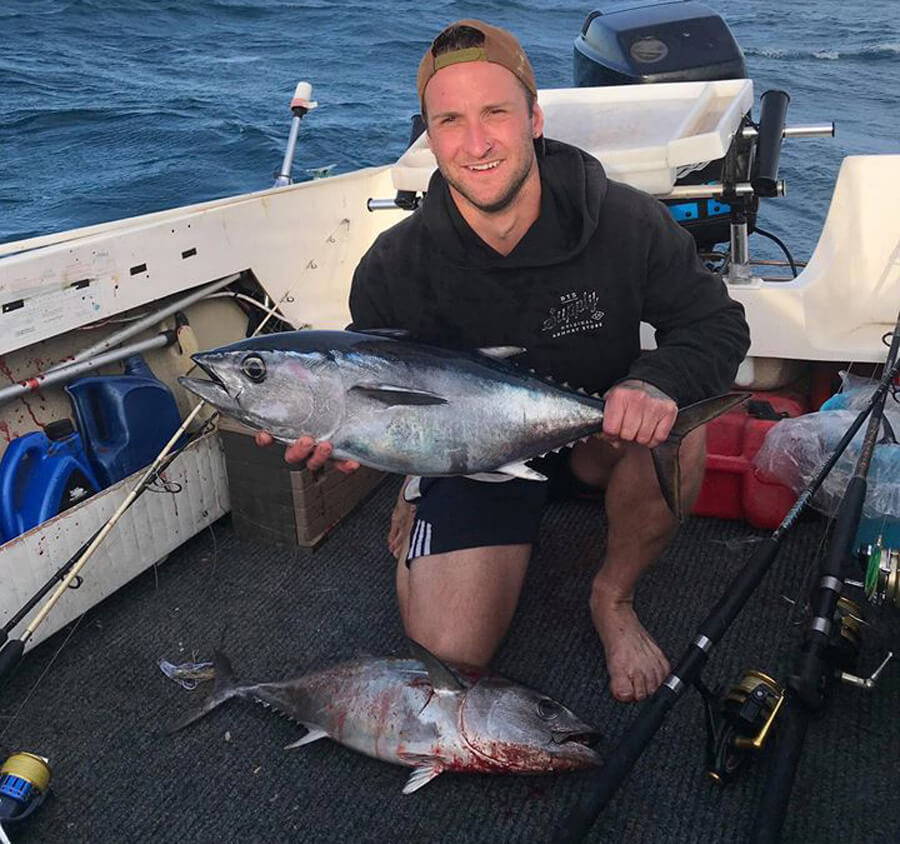 Lee Carson got these tuna around Julia reef in 15 meters of water; the tuna took small skirts.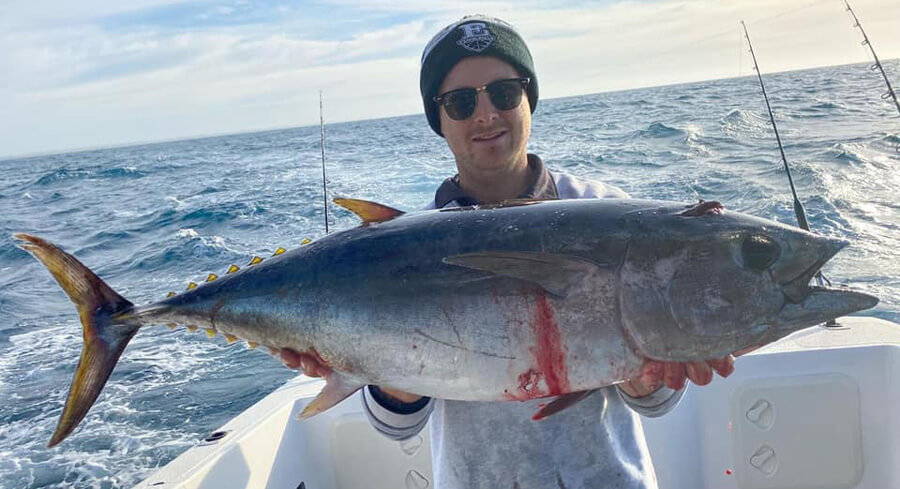 Aaron caught 8 tuna down at Julia reef keeping his limit of 2.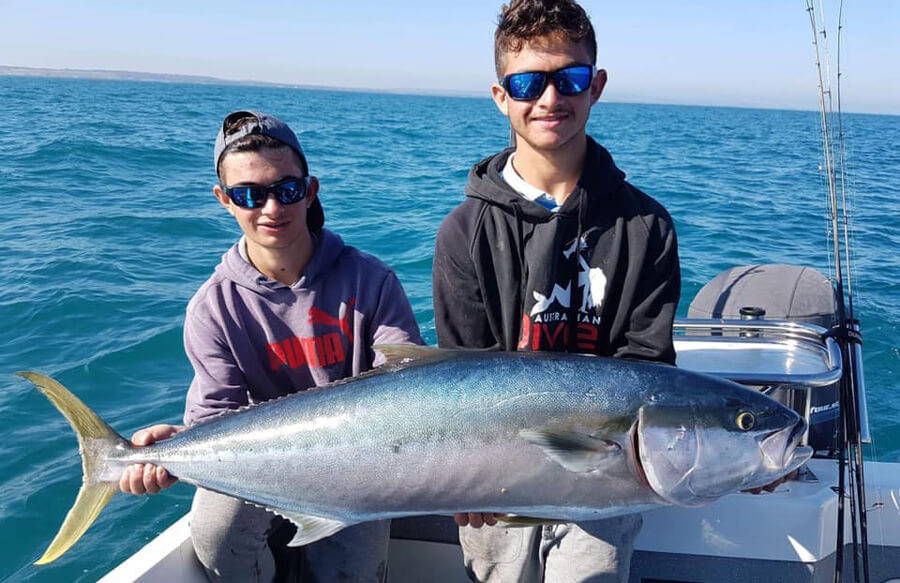 The Cauchi family with their horse 15kg kingfish from the North Shore area.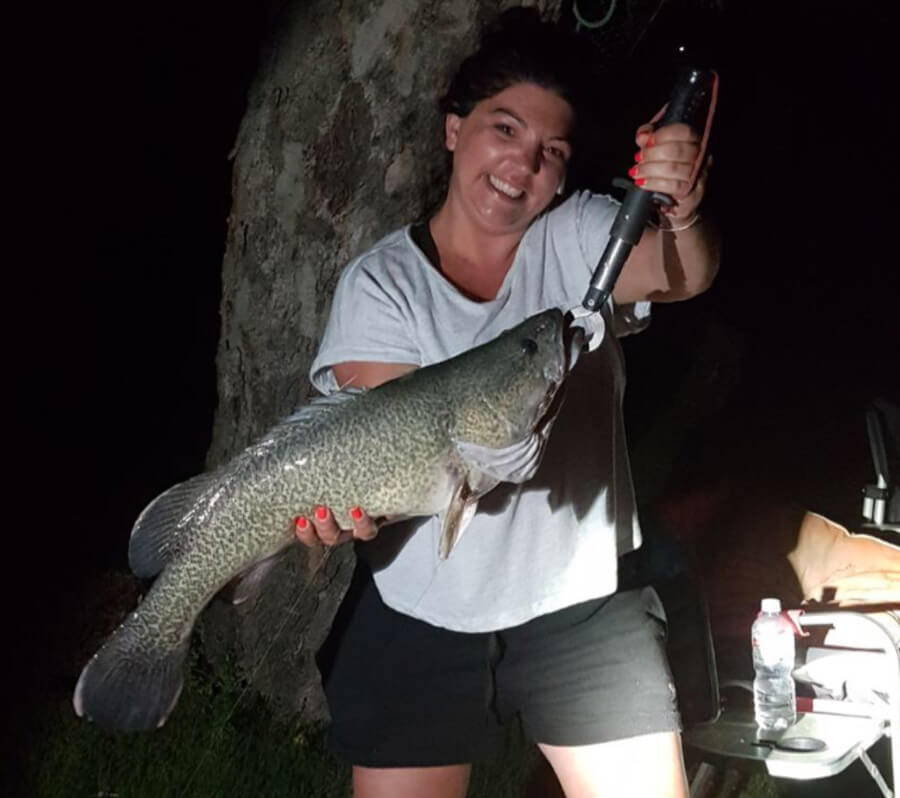 Jessica Stickel caught this beautiful 66cm cod land based at Nagambie in the middle of the night.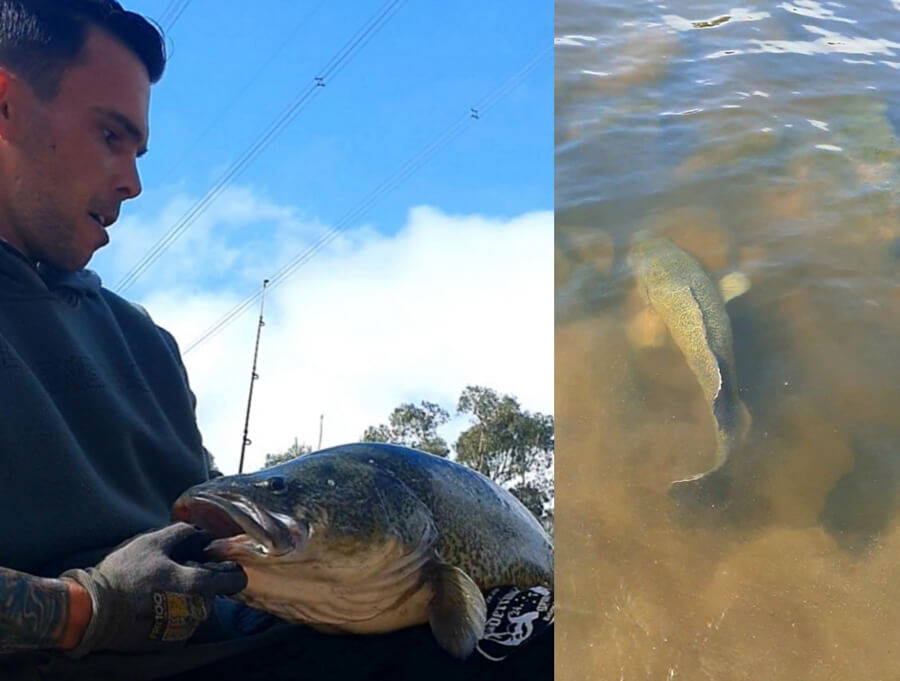 Mat Leavesley fished the Yarra and caught and released this fantastic cod that hit his bait while he was winding it back in.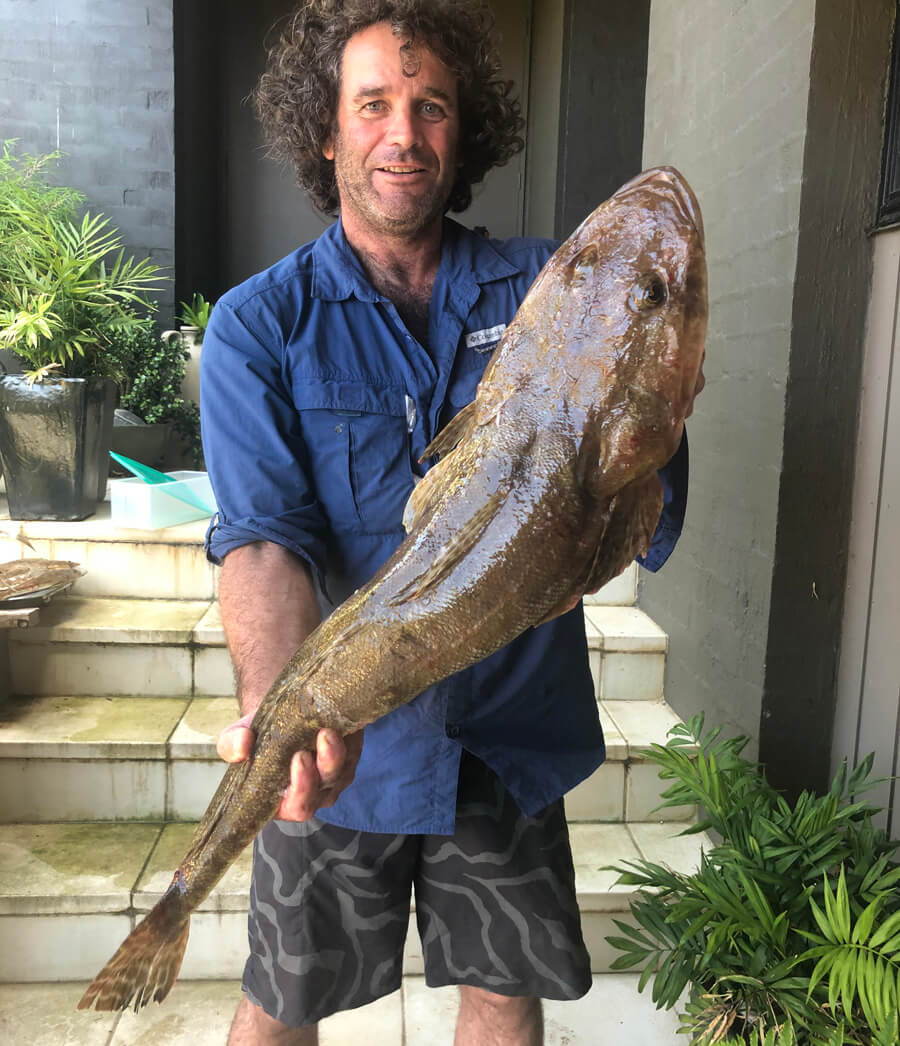 Tim Byrne landed this monster flathead while drifting offshore from Barwon Heads, it measured 77cm and weighed 3.4kg.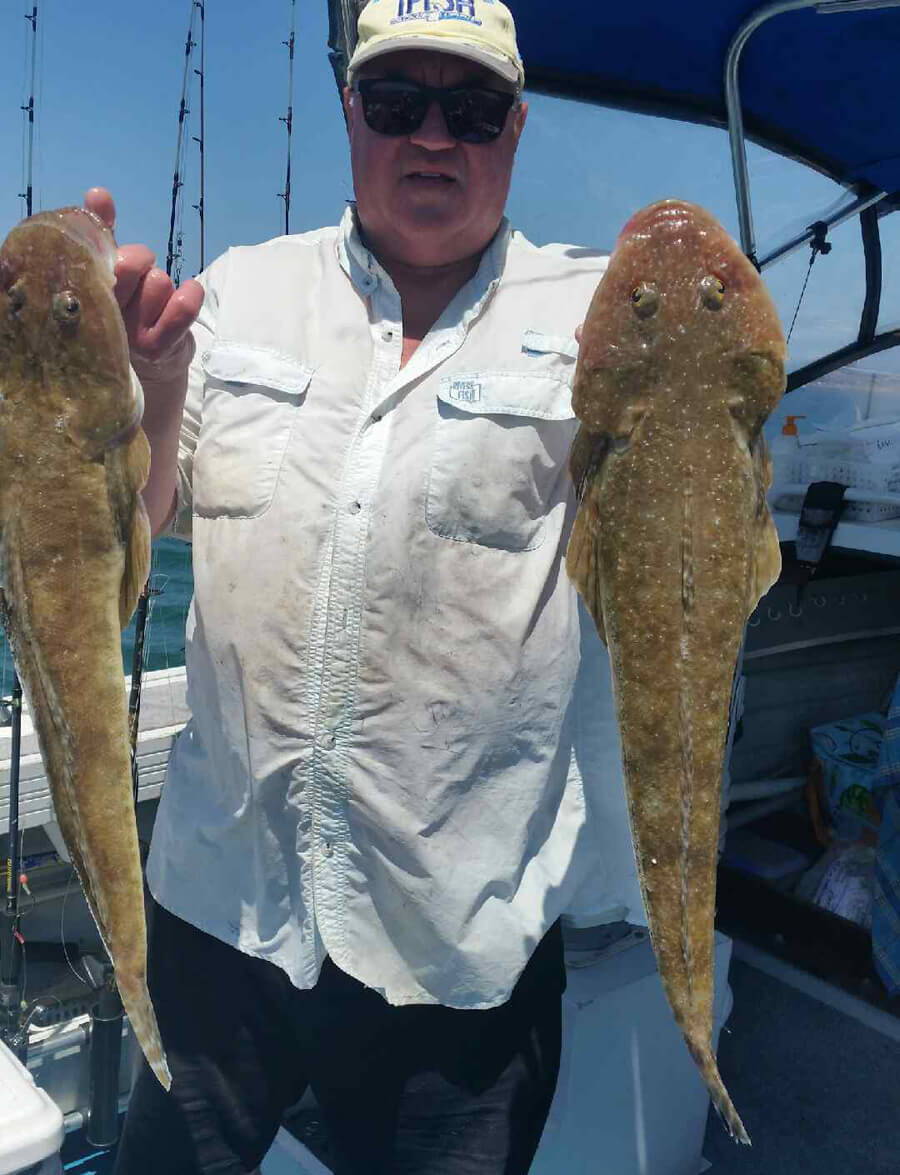 Kozzi and Huff fished in 42 metres of water out from Kilcunda and bagged out on tiger flathead with their biggest 2 going 59cm and 61cm.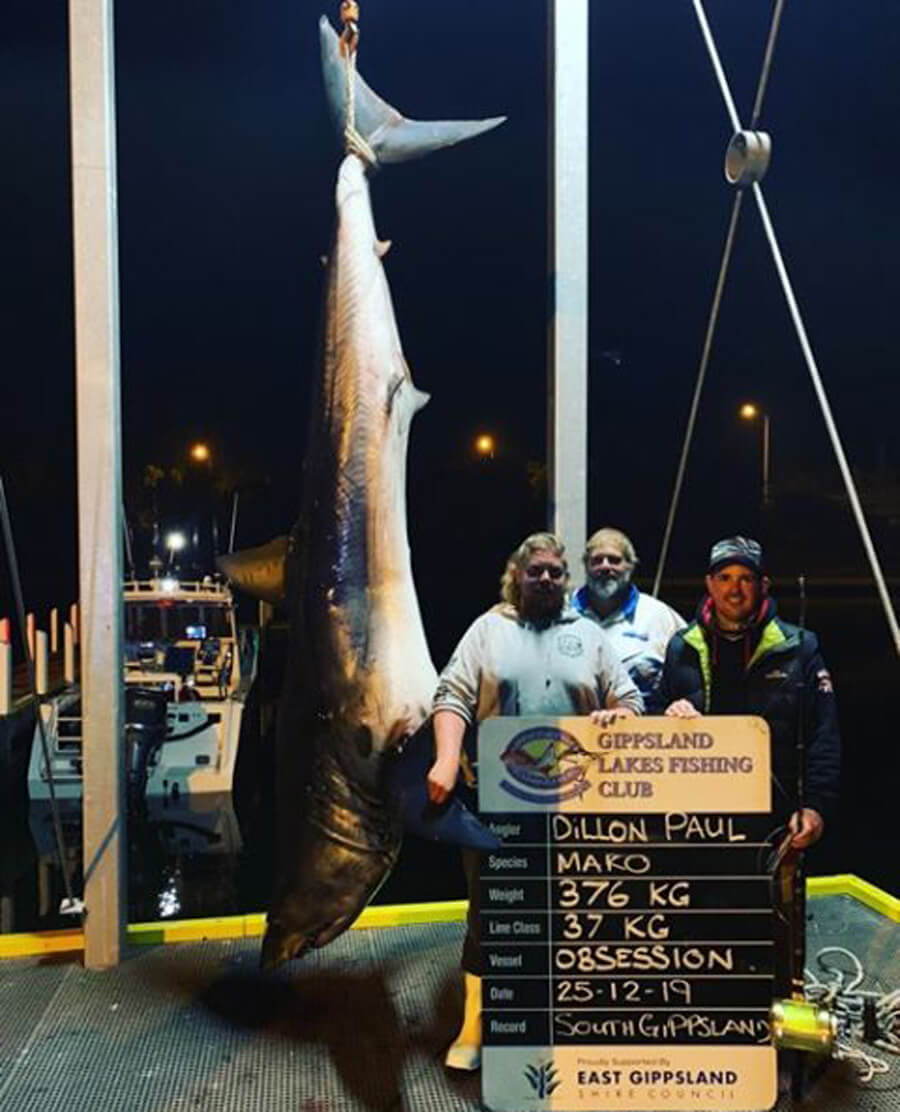 Dillon Paul caught this pending Victorian record mako shark on the 25/12/19 Christmas Day off Lakes Entrance. Monster fish Dillon thanks for sending it in.
Thomas Pinter pulled a solo session around the Lake Mulwala area this week and landed some beautiful Murray cod on surface and sub surface Megabass lures.
IFISH WITH TACKLE WORLD SERIES 14
TALKING FISHING - C31 TV - TUESDAYS @8.30PM
Catch "Talking Fishing" on Melbourne's C31 TV (CH44) at 8.30pm each Tuesday night. Staff members David Kramer and Adam Ring together with Steve "Trelly" Threlfull host Australia's only "Live to Air" fishing television program at this prime time-slot. Put Tuesday night's at 8.30 away in your weekly diary of TV shows to watch!
A cockroach will live nine days without its head before it starves to death.

Good Luck with your fishing and stay safe on the water,

The TEAM at Tackle World Cranbourne & Mornington