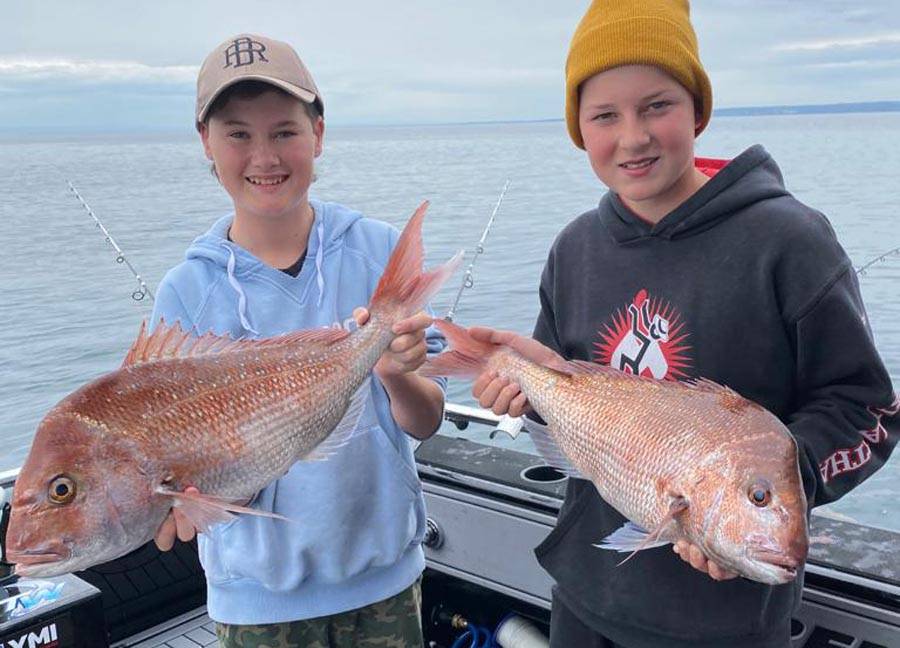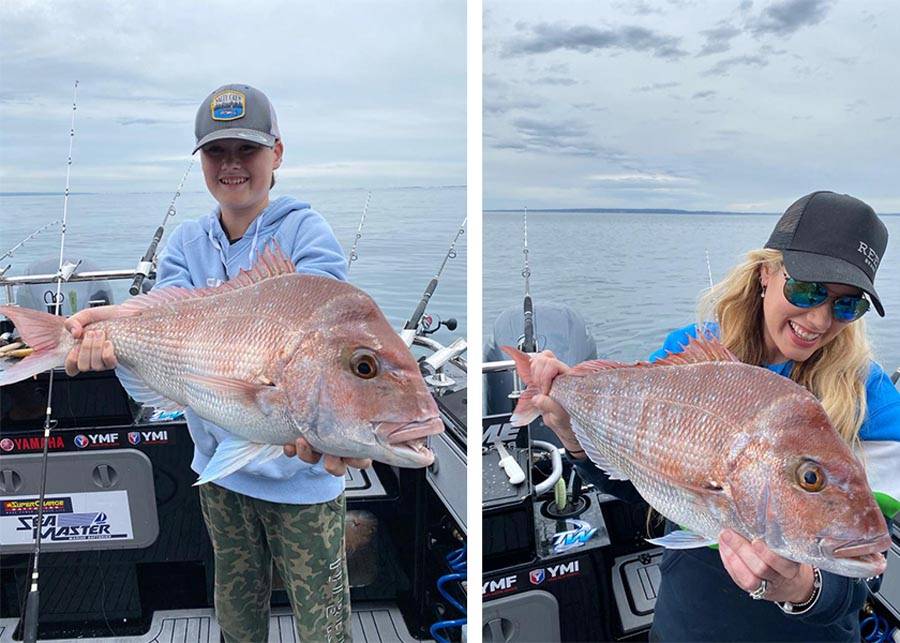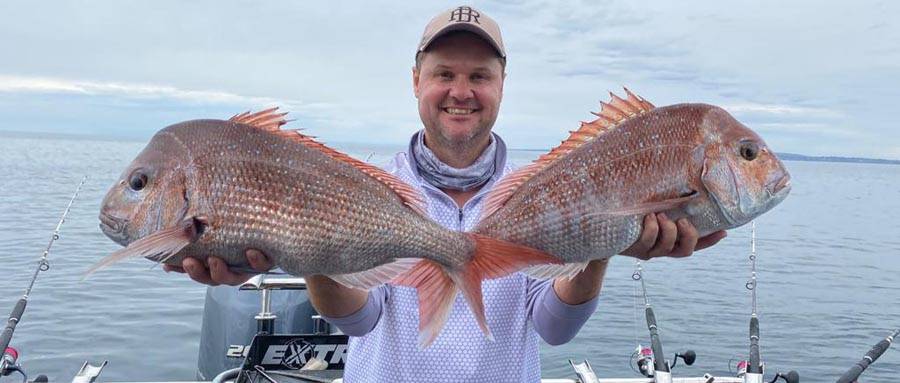 Paul, Cristy and Jet Worsteling fished out from Martha Cove on Monday with Jet's best mate Ryder to help him break his snapper curse having never landed one himself before. Luckily for Ryder they all had a fantastic session on the snapper catching around 20 fish to 4kg using silver whiting, red rockets and super pilchards for bait, berley was key using pilchard cubes and Red Bullets which were found in the stomachs of the few fish that were kept.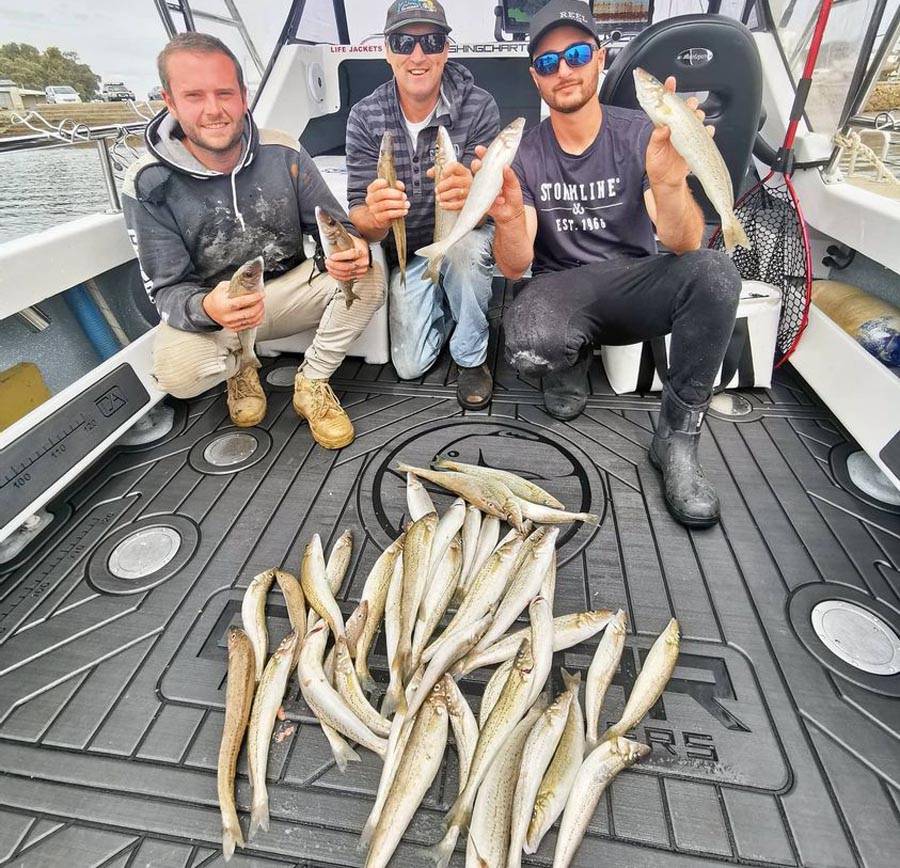 Chris Cassar from Cassar Fishing Charters headed out on Western Port with his customers this week and scored a nice bag of whiting.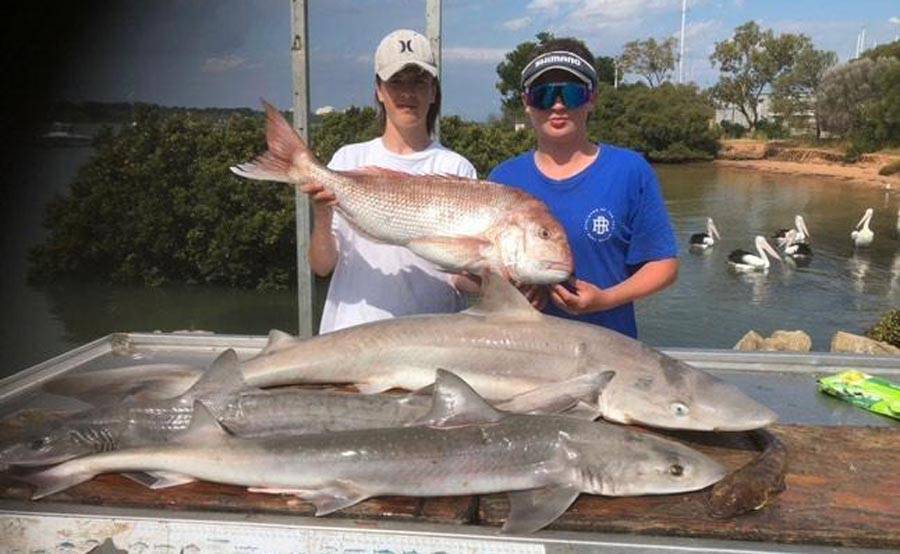 Riley Palling and a mate fished the Western Entrance in 17 metres where they caught a nice 23kg school shark, gummies and a nice snapper.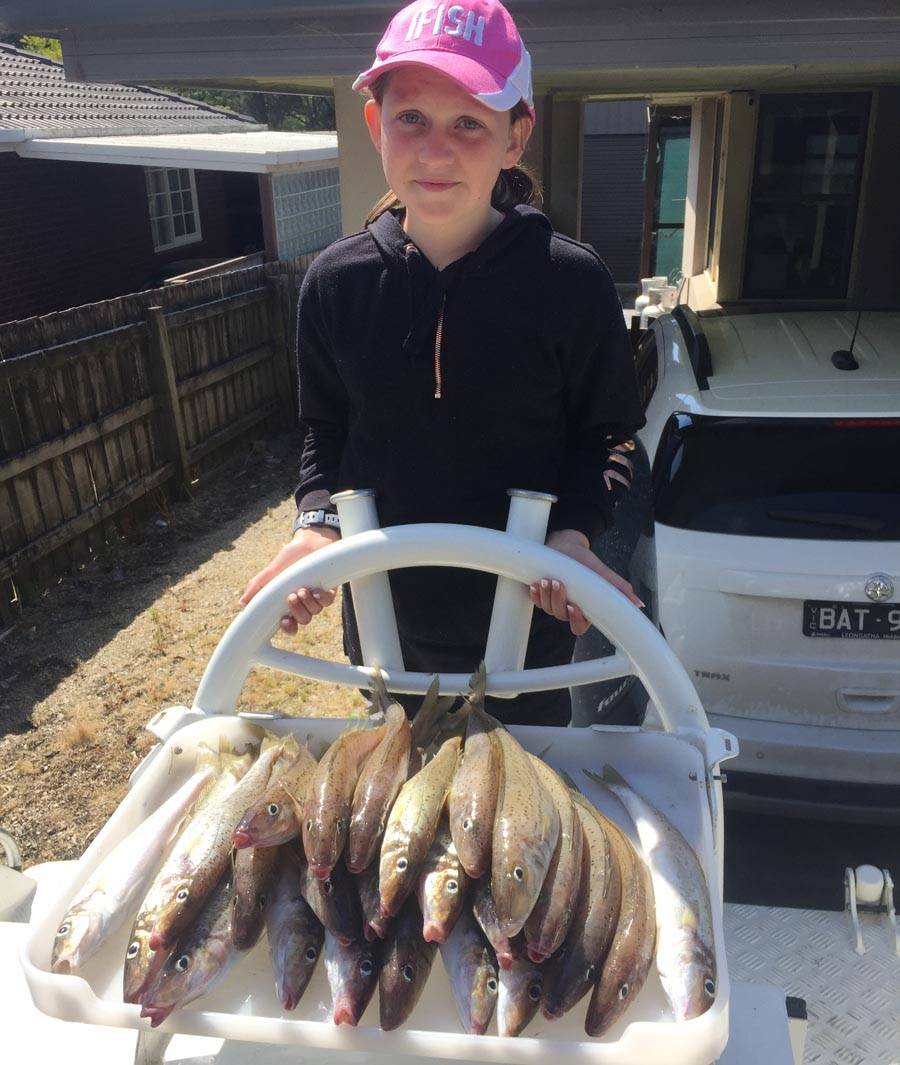 "Moo" Cahoon smashed the whiting with dad fishing at Tortoise Head using pipis for bait. Well done Moo!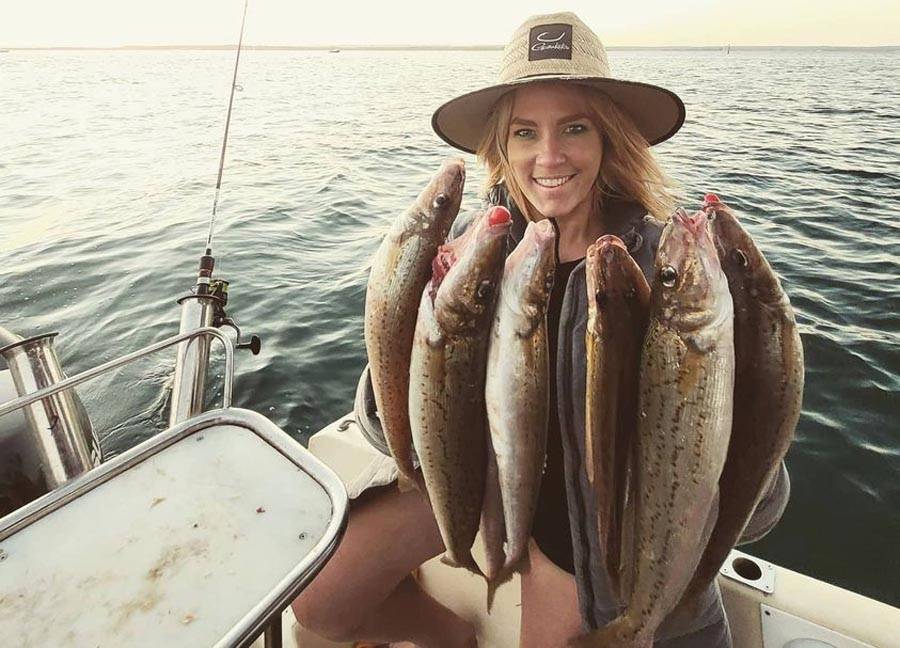 Amy Day and Gerry Morsman fished out from Hastings and caught some nice whiting in a quick late arvo session.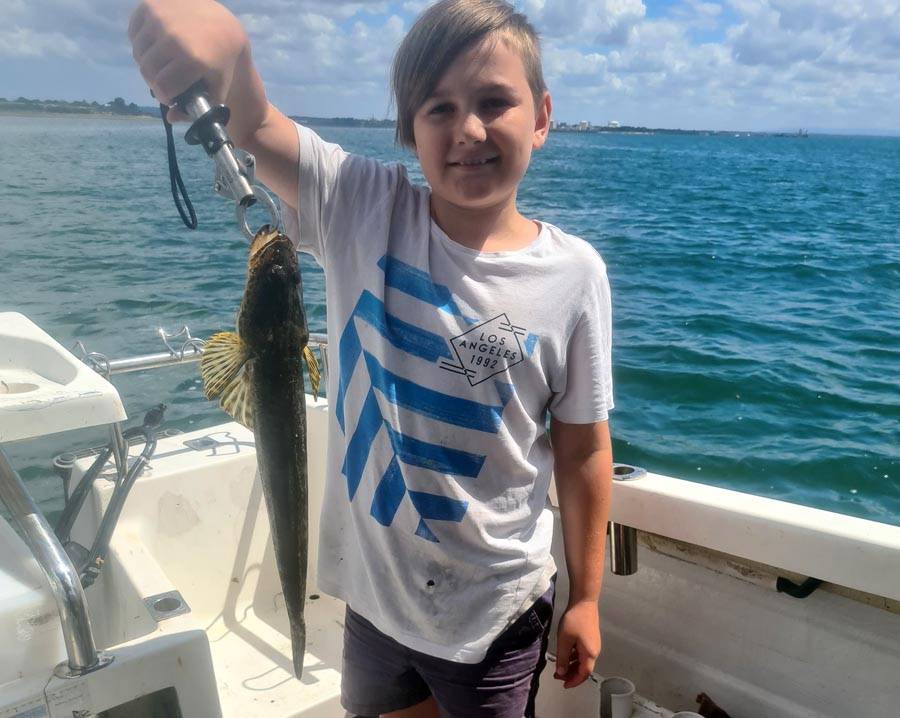 Christian Wilson caught a nice 52cm flathead fishing out from Hastings recently.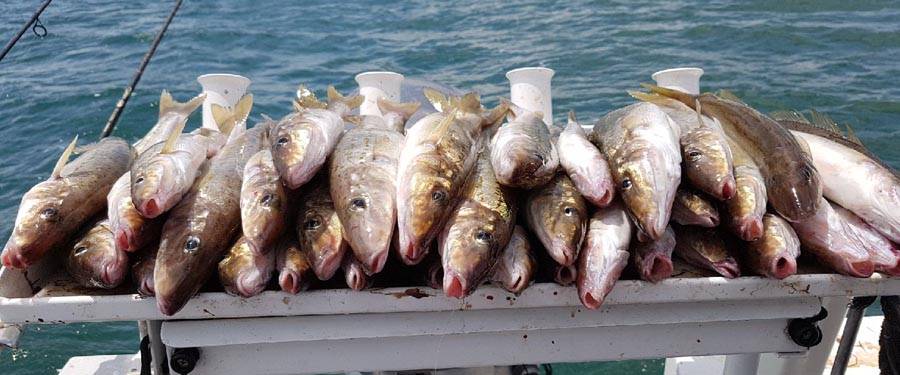 Mo and Ron caught a nice bag of whiting fishing Middle Spit last week.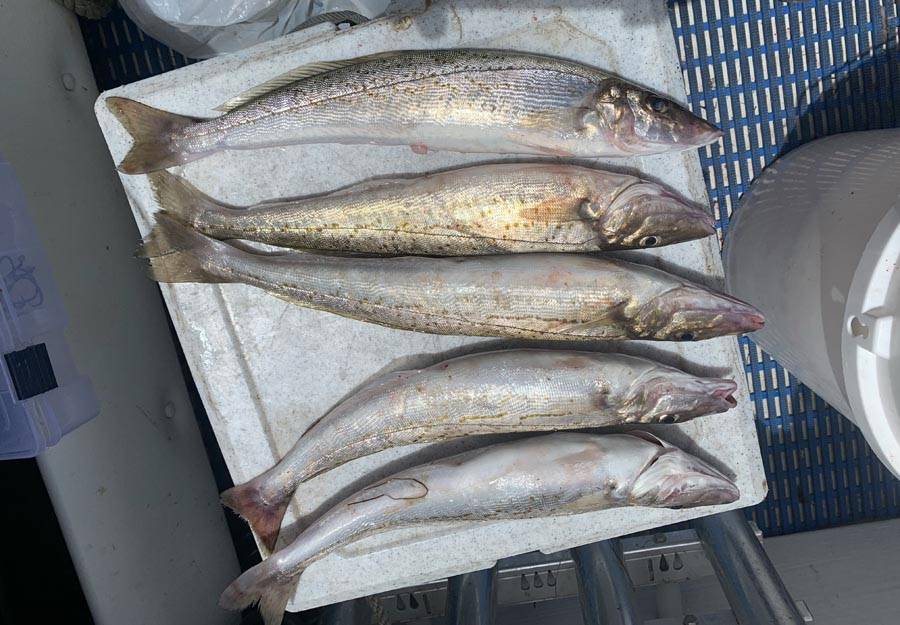 Don Wood fished Middle Spit and managed a few nice whiting.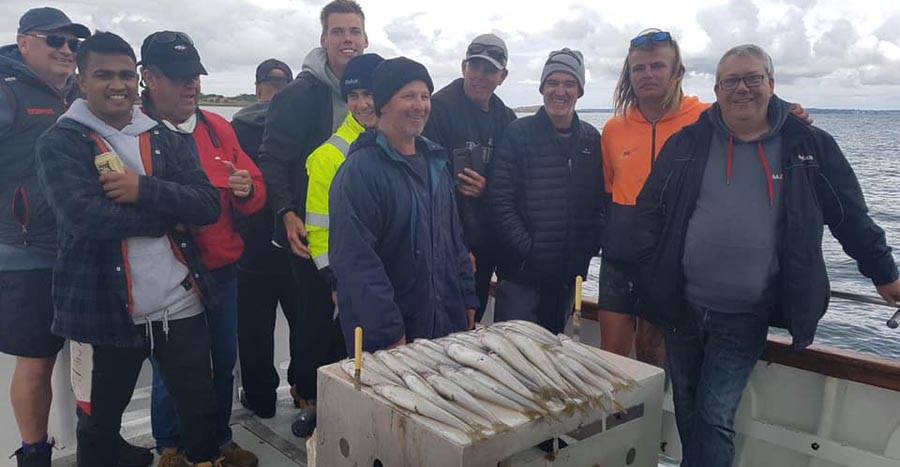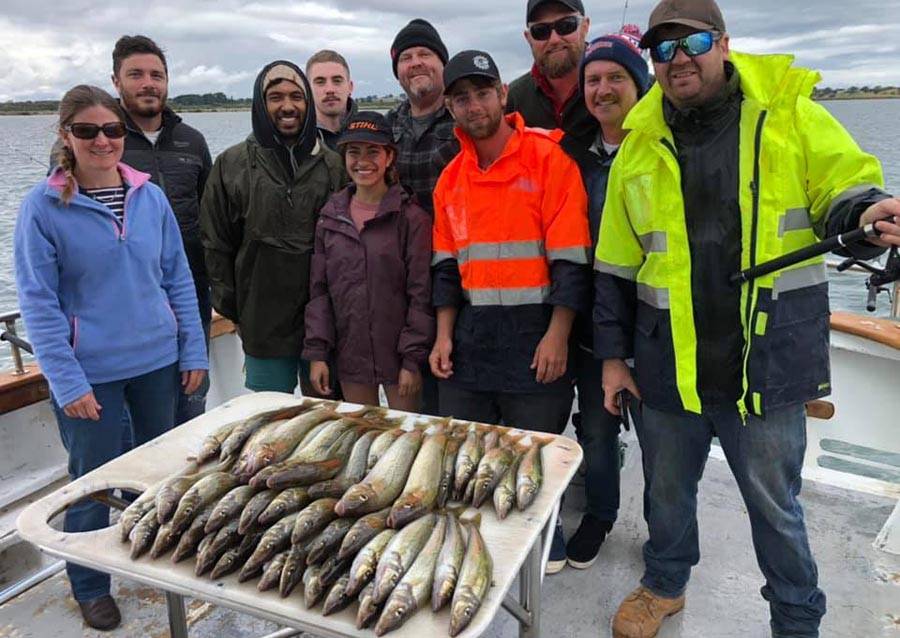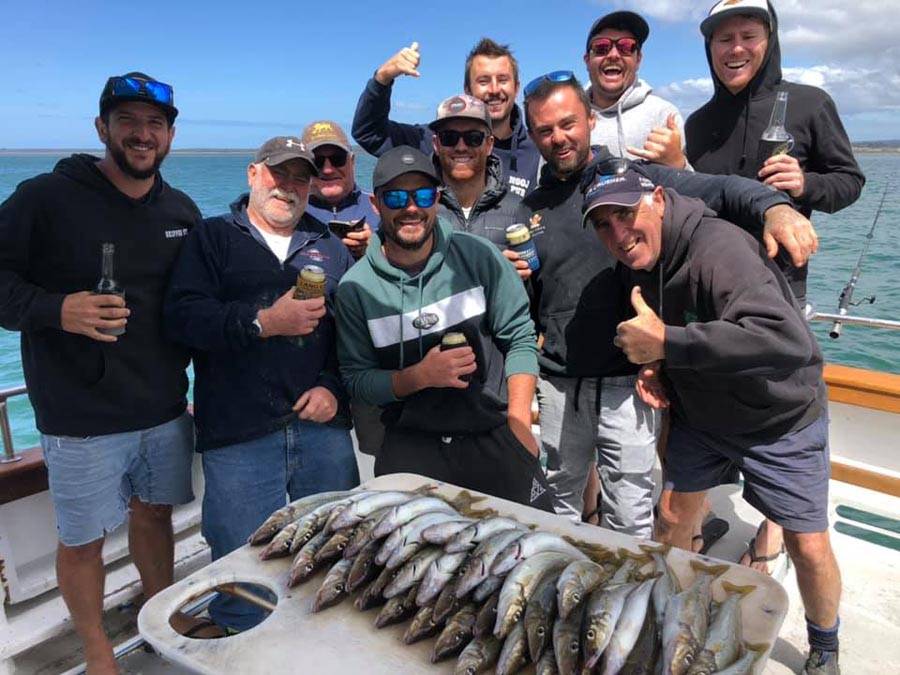 Steve Johnston from Ace Fishing Charters helped a number of customers celebrate Christmas with some fantastic sessions on the whiting fishing the Tankerton area.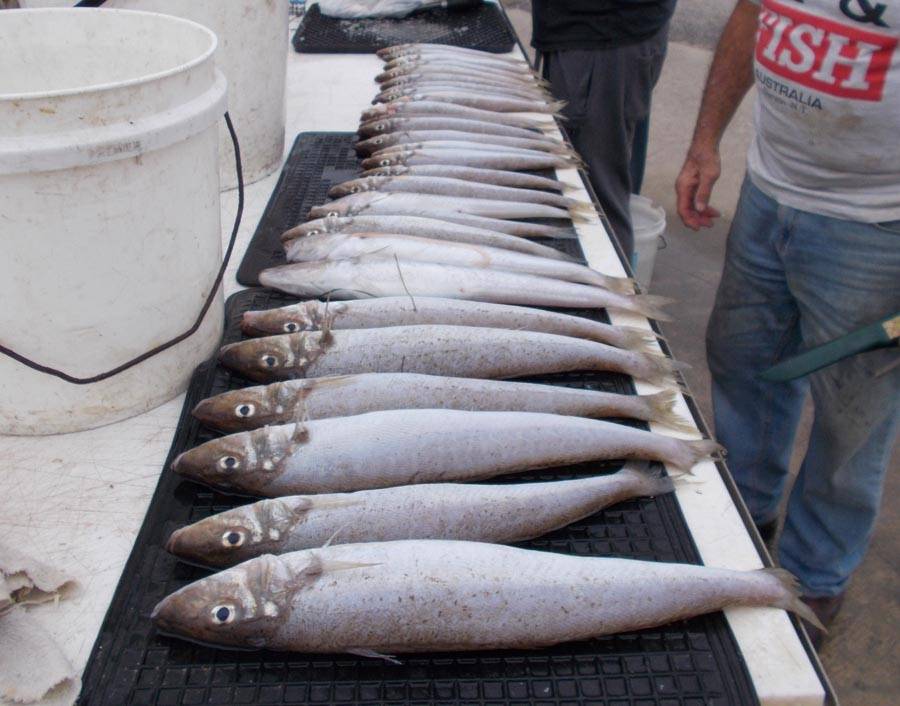 David Milne and Bobby Kavanagh fished the shallows at Tyabb Bank before sunrise and then the drop off as the tide ebbed. The guys caught some nice whiting using mussels and cuttlefish strips for bait.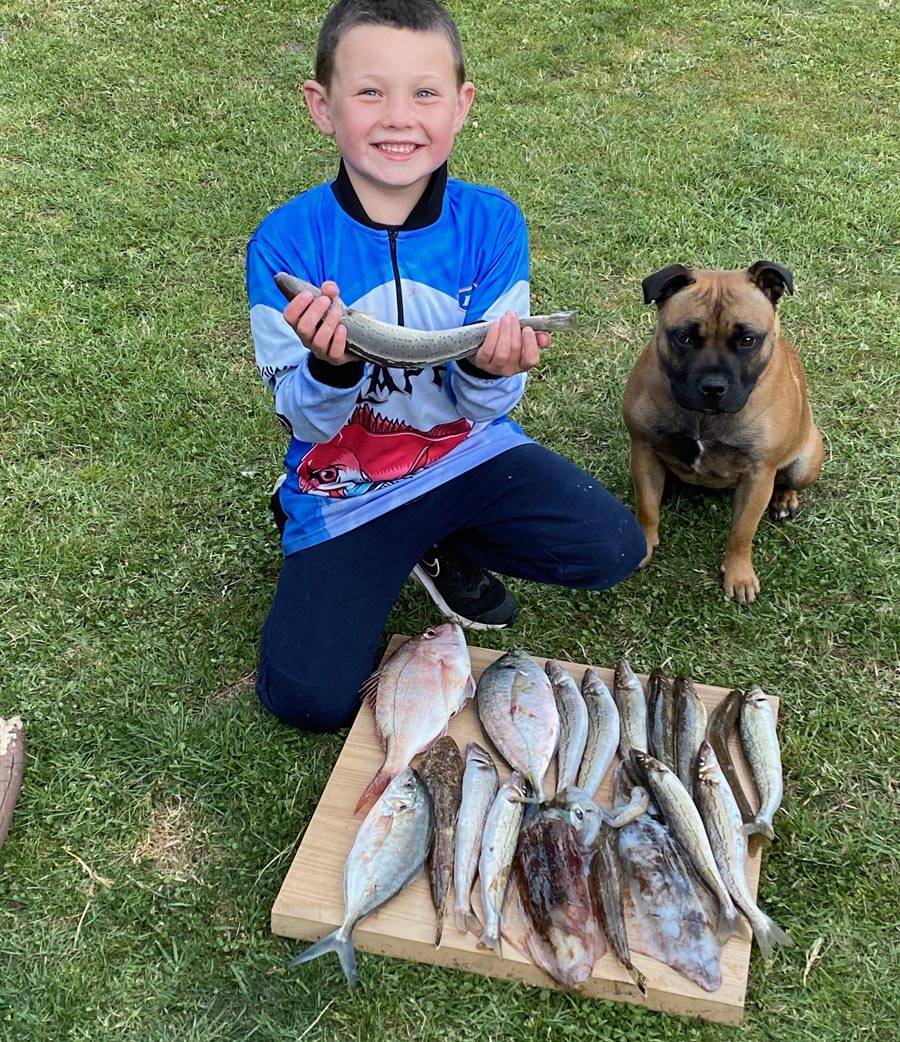 Jack Smith with a nice mixed bag caught on Sunday afternoon an hour before high tide, all fish caught using squid for bait.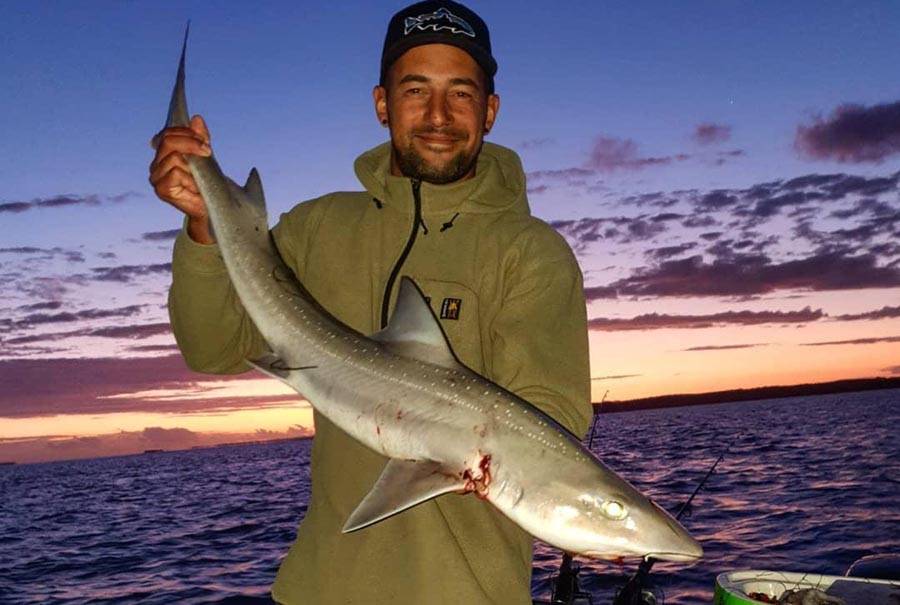 Jovan Pageot had a nice session on the gummies using squid and slimies for bait fishing Corinella with this being the best fish of the night plus a number released.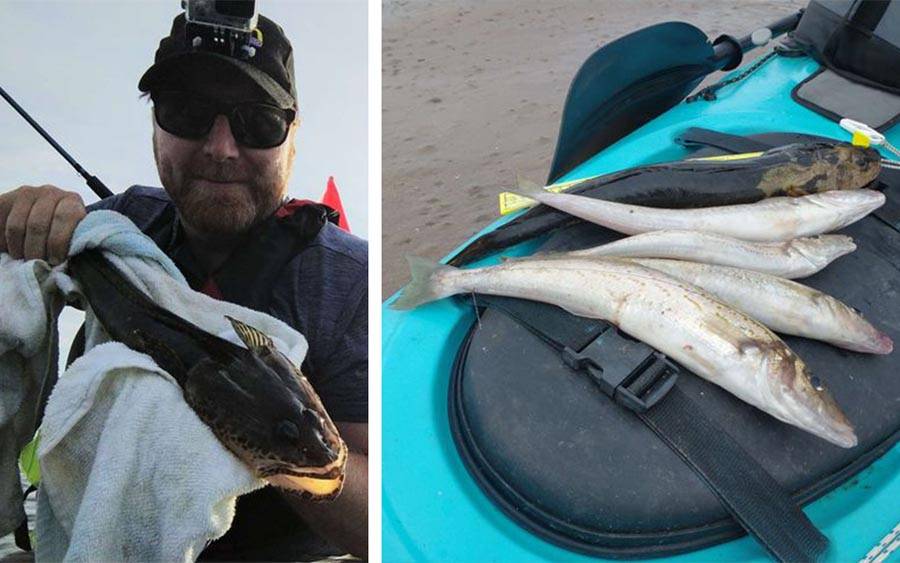 Damien Ikin fished from his kayak at Coronet Bay and caught some nice whiting and flathead using soft plastics for the flathead and bait for the whiting.
Ben and Tyler Hotchkin headed offshore from Cape Woolamai where Ben caught and released his PB gummy shark using fresh wrasse for bait. On the way back in the boys caught some nice squid at Cleeland Bight using light coloured jigs.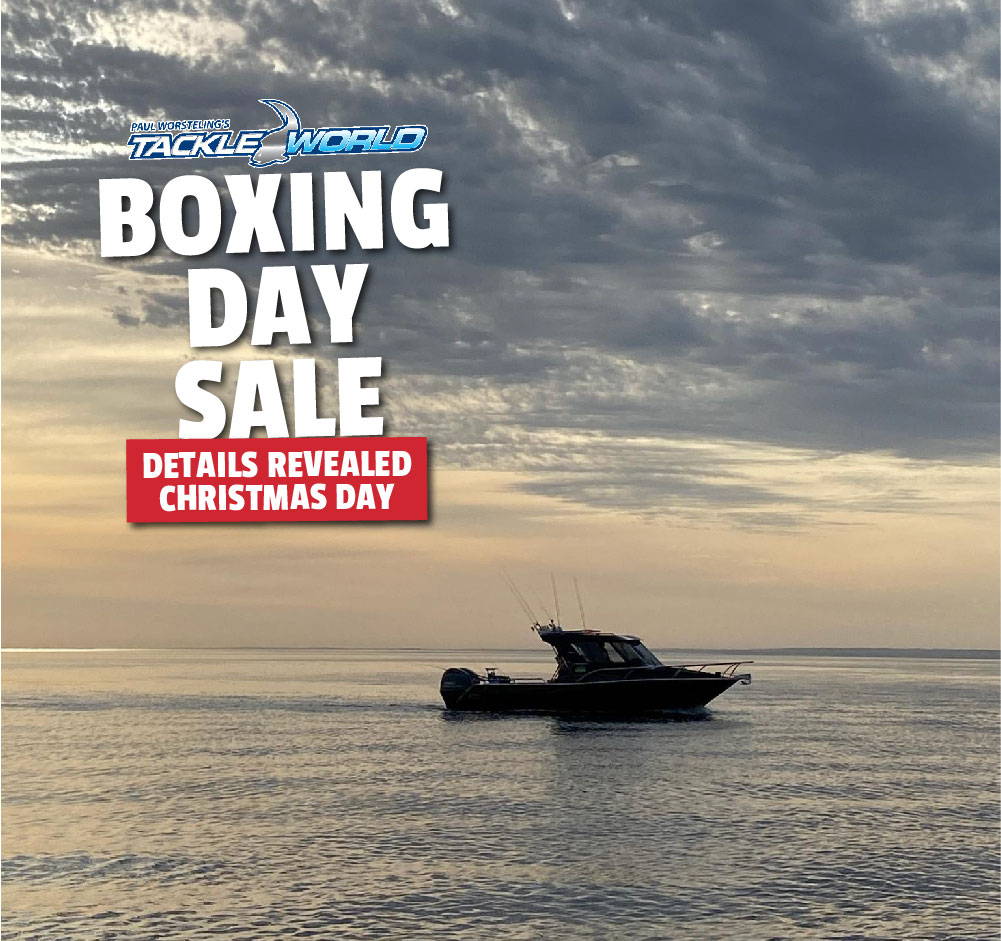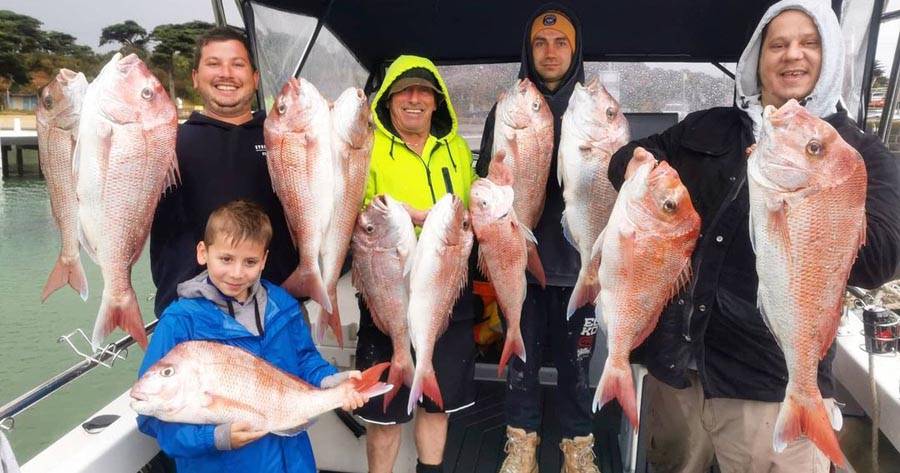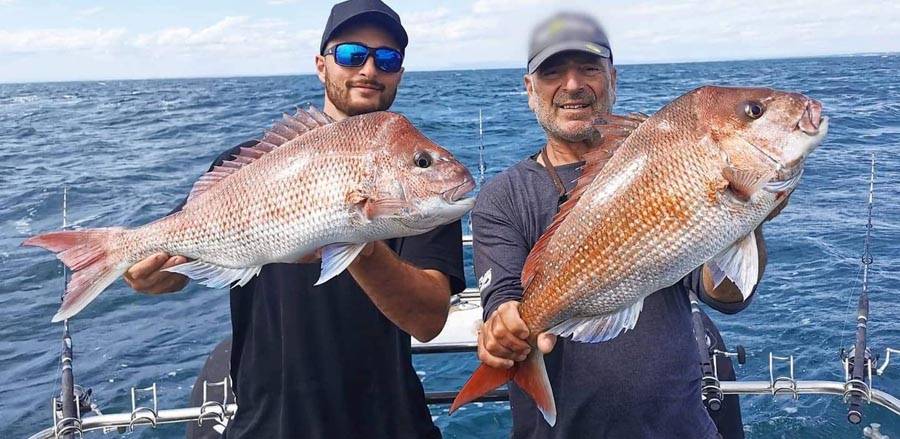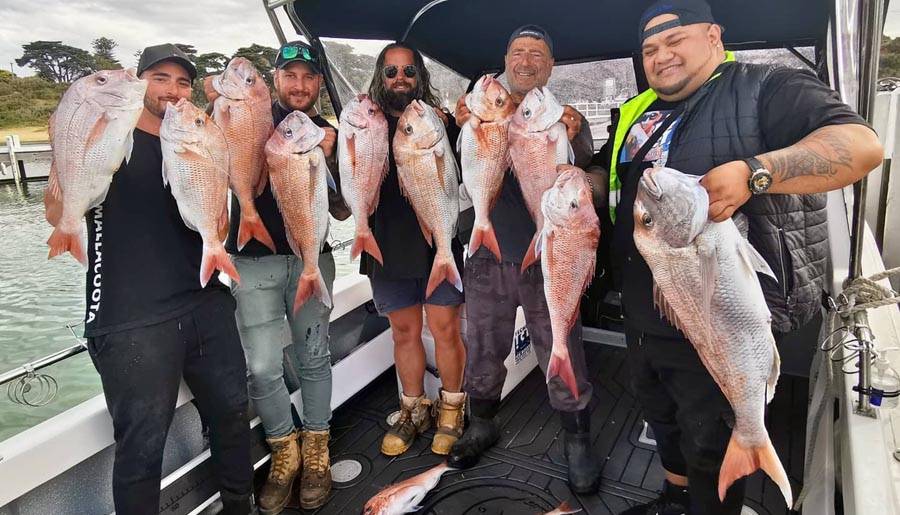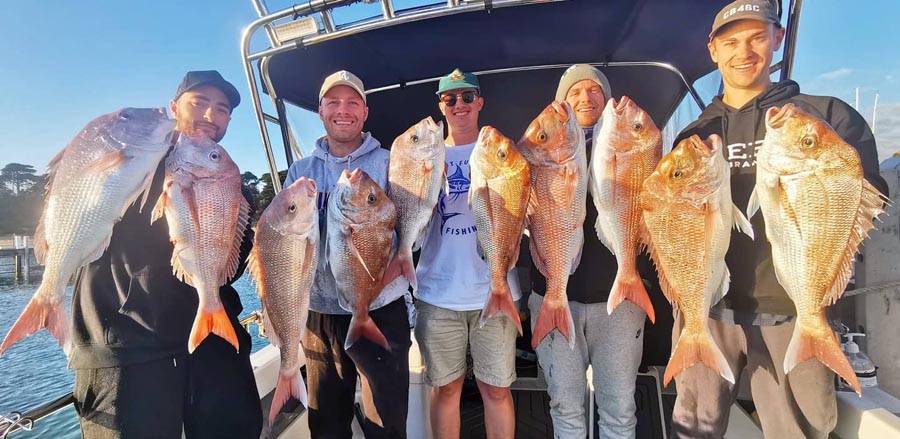 Chris Cassar from Cassar Fishing Charters smashed the snapper this past week with his customers finding quality fish on each trip.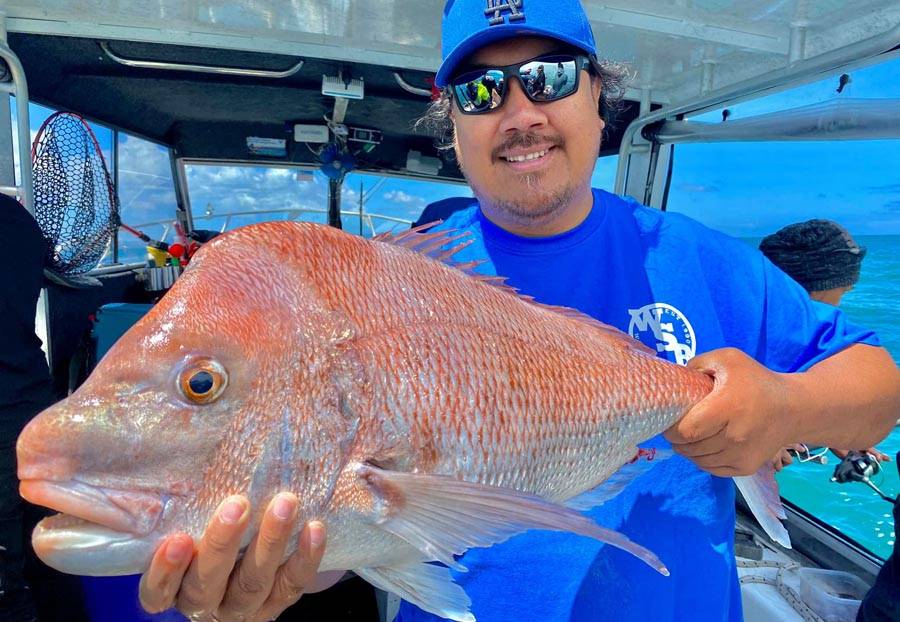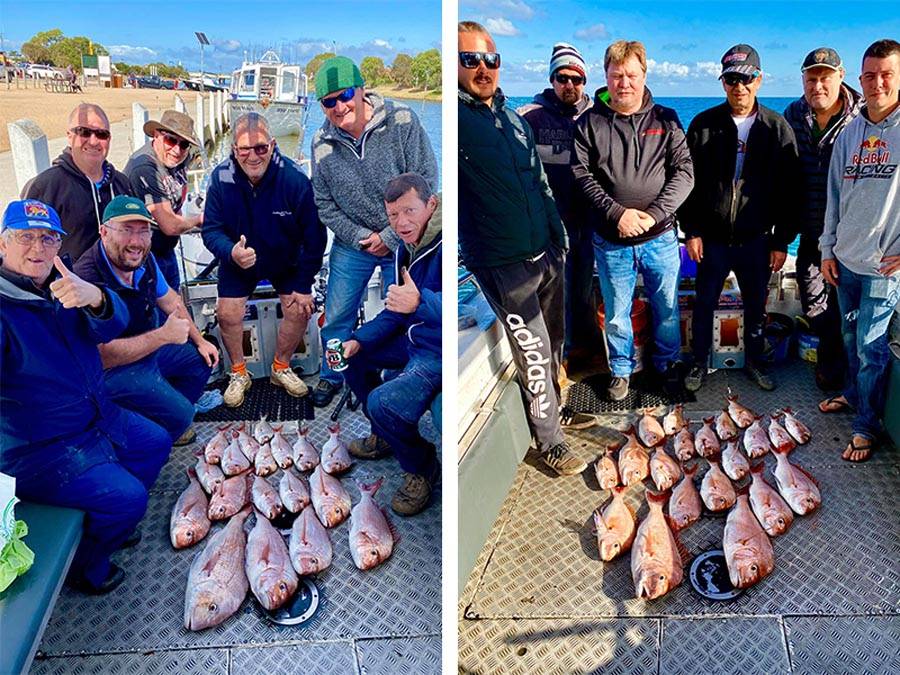 Jayson Turner from Pro Red Fishing Charters had an epic week on the snapper with his customers this past week with some fantastic snapper landed.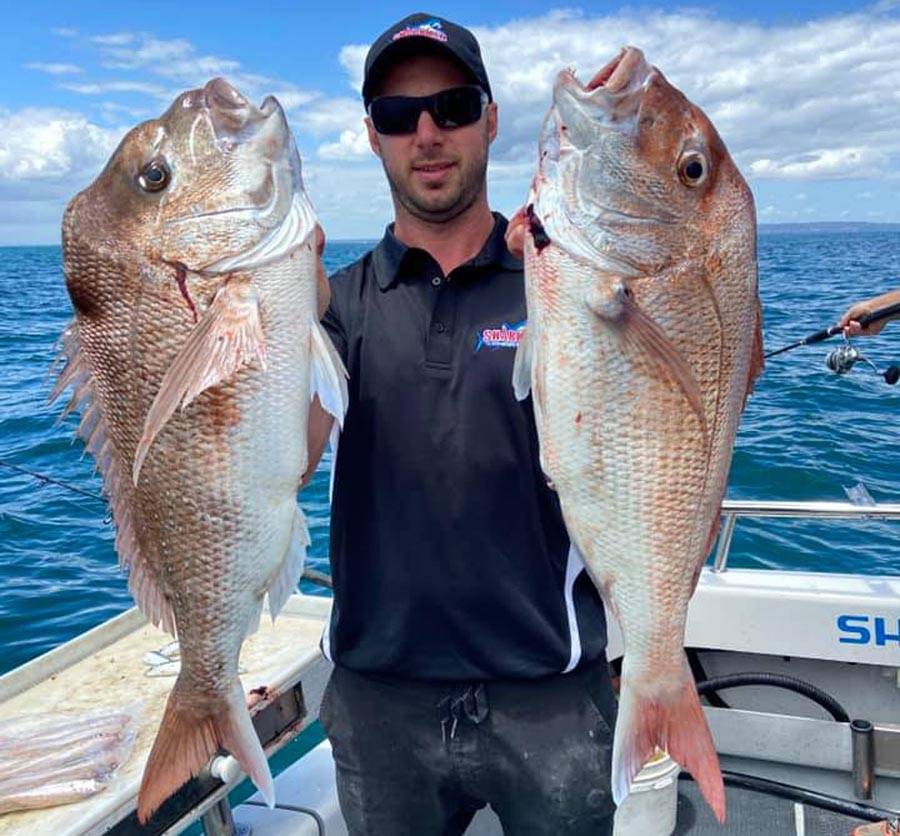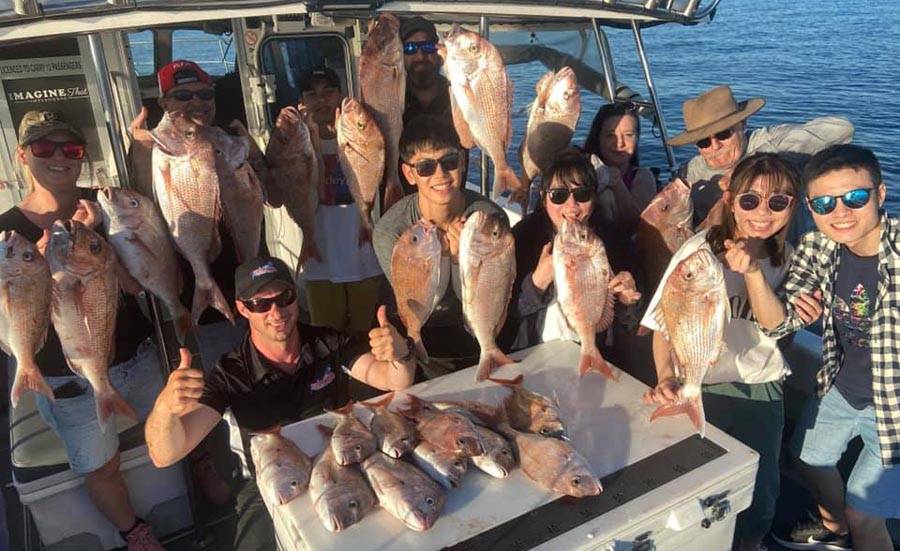 The Sharkmen Fishing Charters boys found some fantastic snapper this past week for their customers ensuring plenty of tasty fish for the table.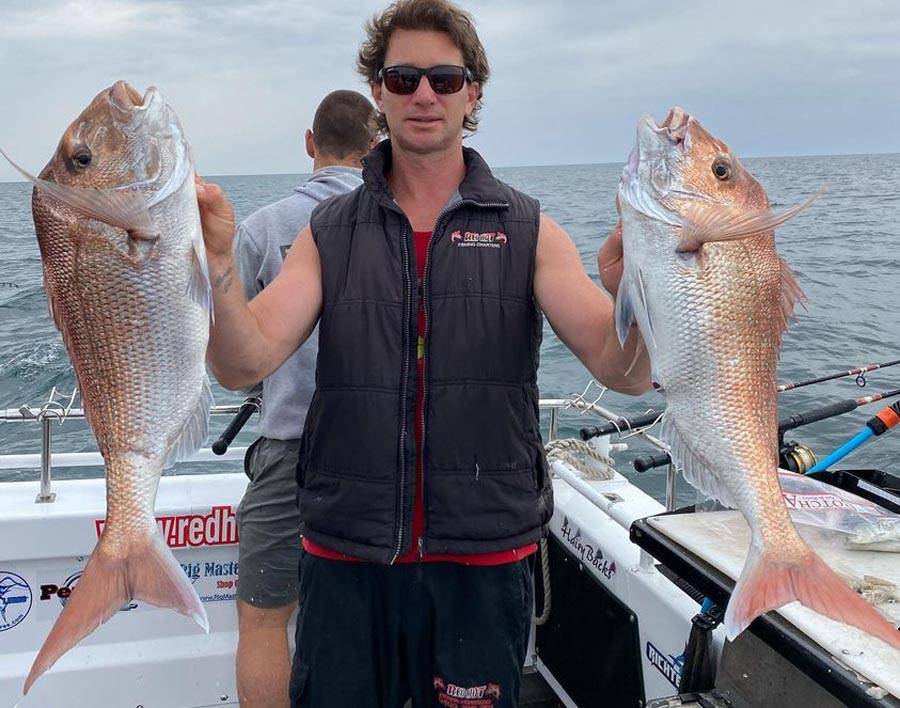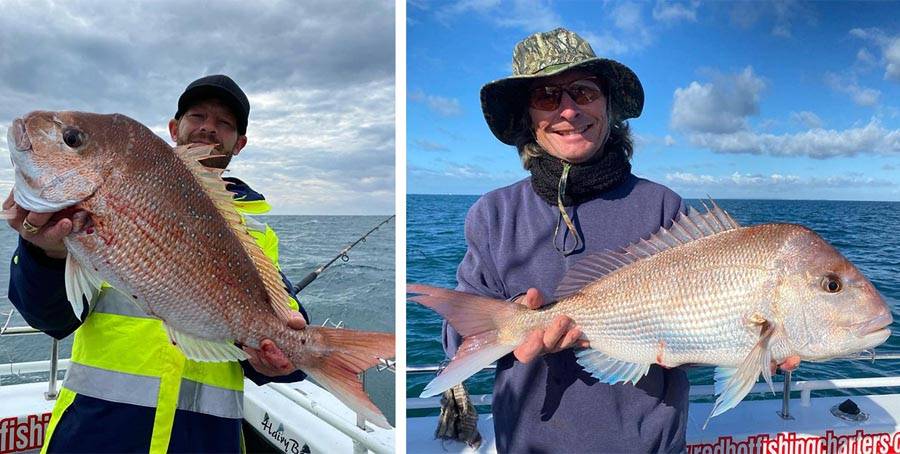 Simon Rinaldi from Red Hot Fishing Charters got his customers on to some beautiful snapper this week.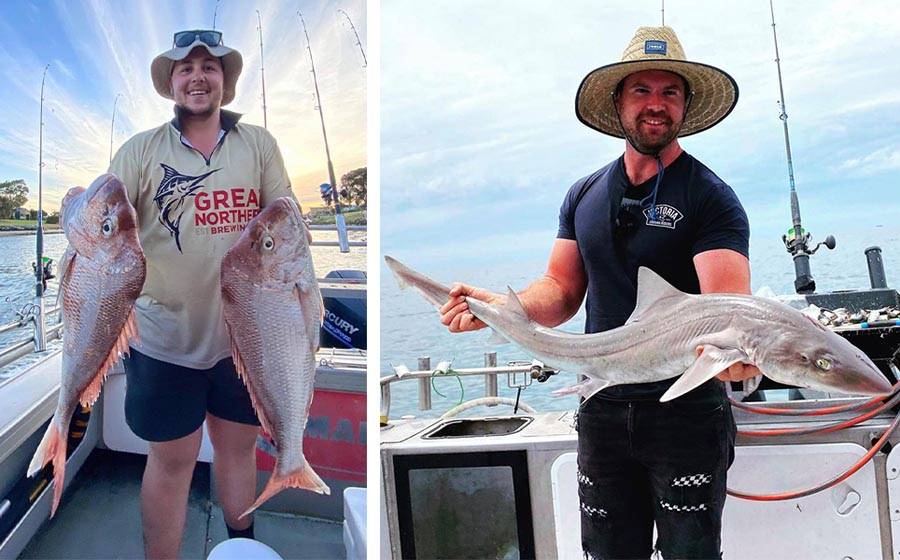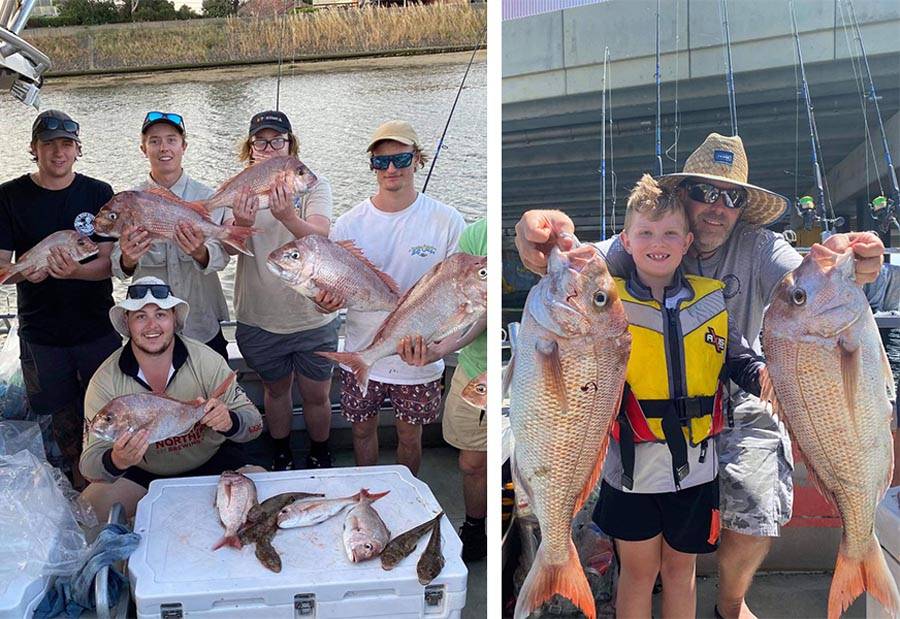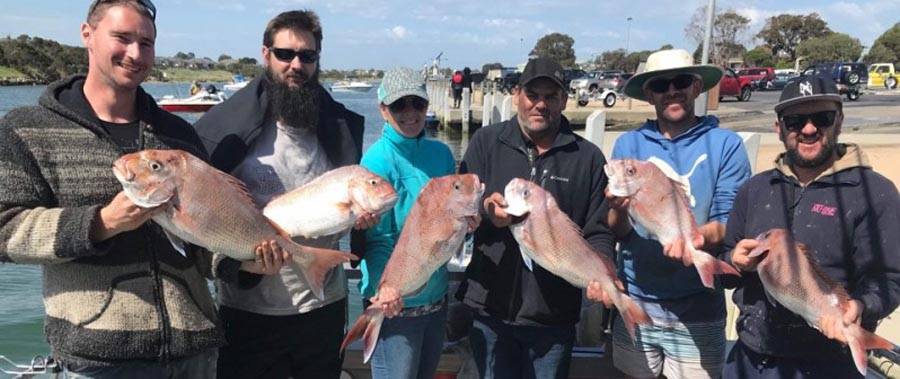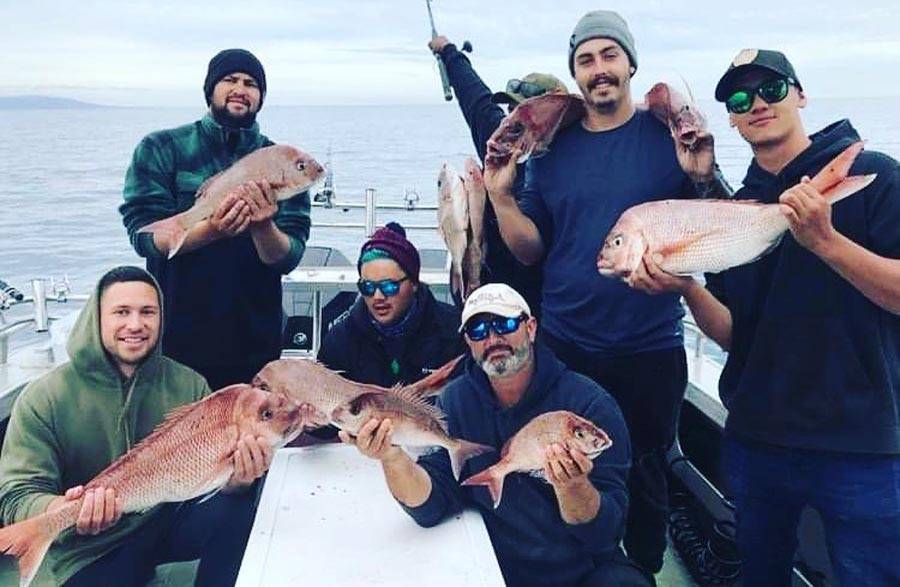 The Reel Time Fishing Charters crews had a ripper week on the snapper with their customers bagging a good feed of snapper and plenty of smiles.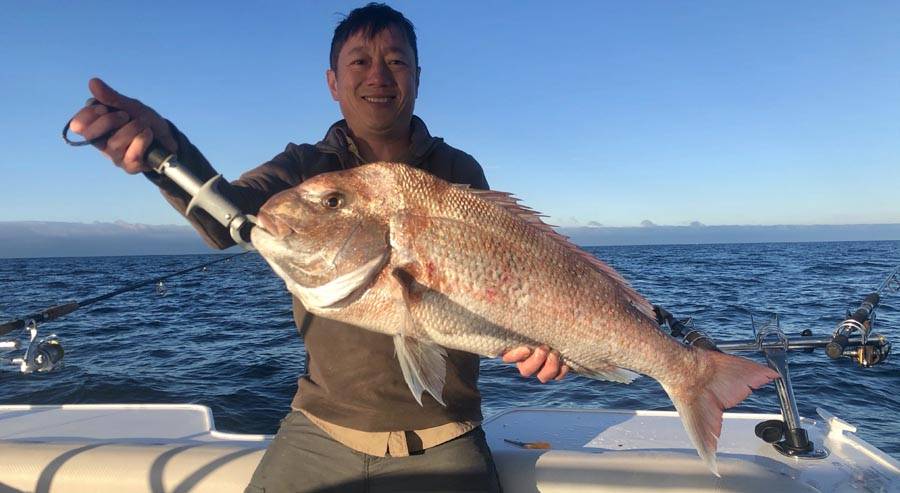 Stephen Lu fished out from Mt Eliza in 16 metres and landed this cracking snapper this morning.

Kevin Roberts scored this awesome snapper fishing out from Mornington in 20 metres using silver whiting for bait.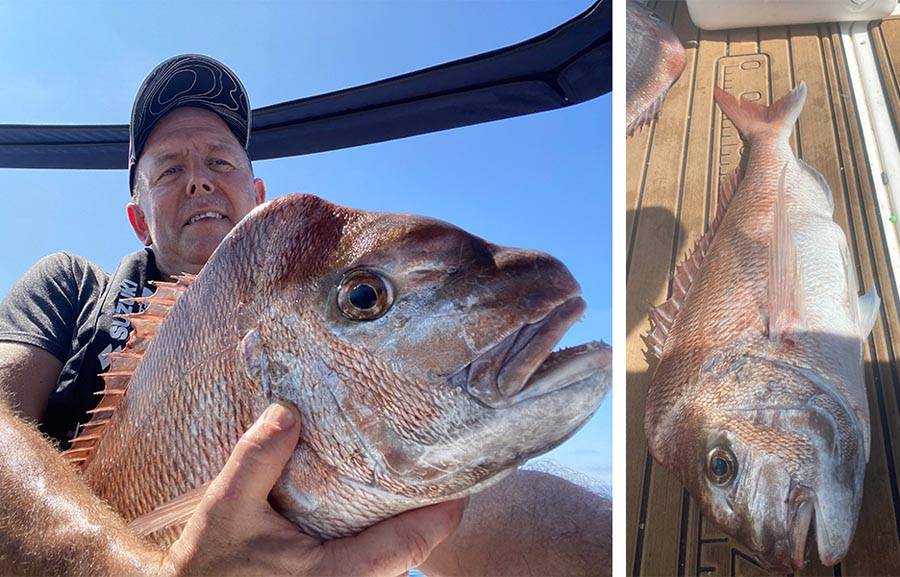 Terry Carr reports in after a cracking session on the snapper out from Mt Martha near the channel. Terry landed 4 nice snapper the biggest 2 going 7.5kg and 5kg caught on silver whiting.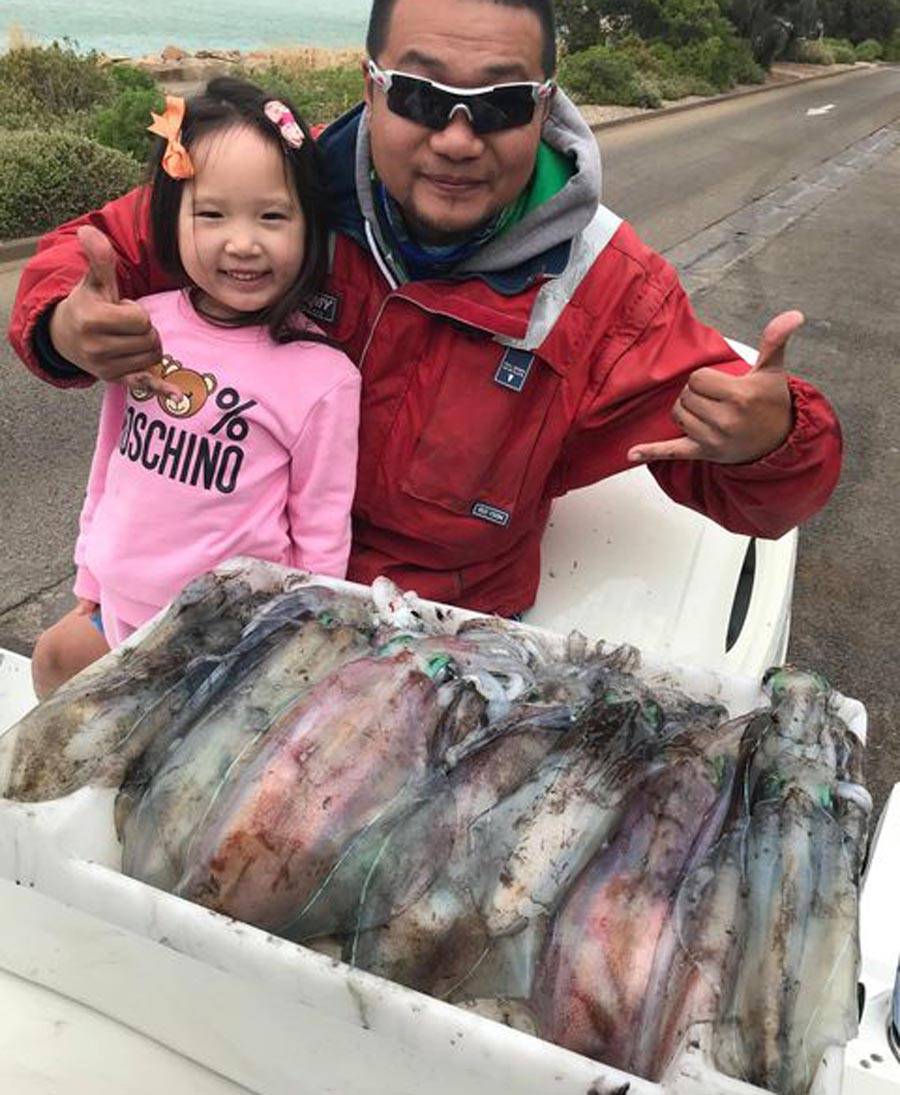 Eric Pang fished with his daughter at Queenscliff and caught some fantastic squid.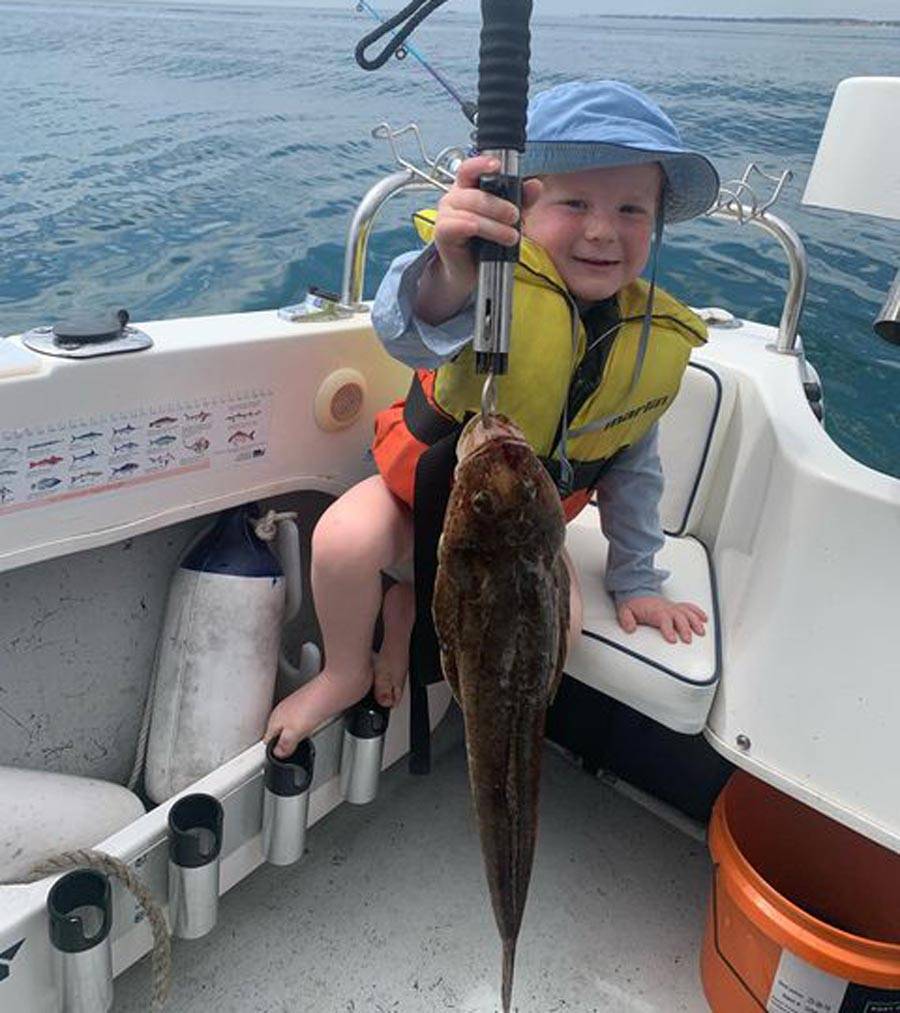 Kai Bogan caught this cracking flathead of 50cm fishing at Point Richards using squid for bait.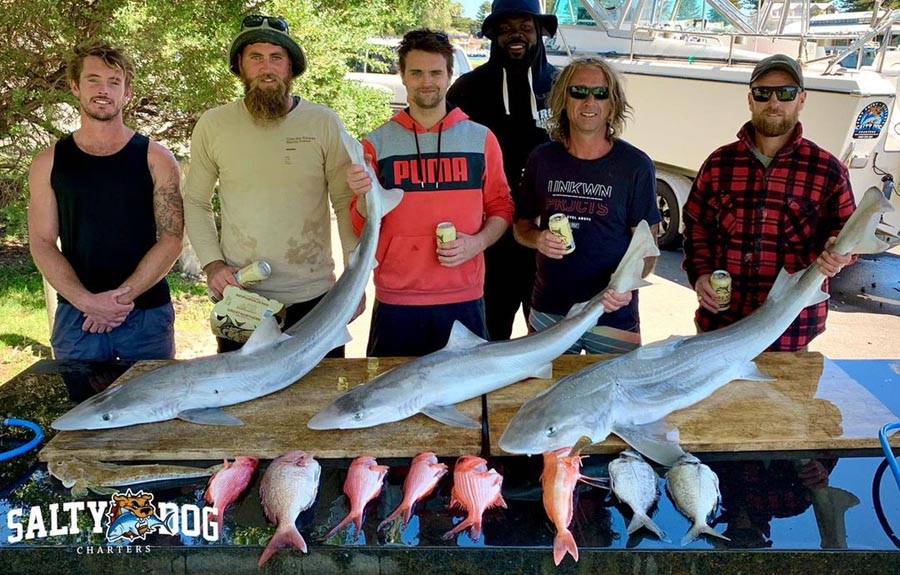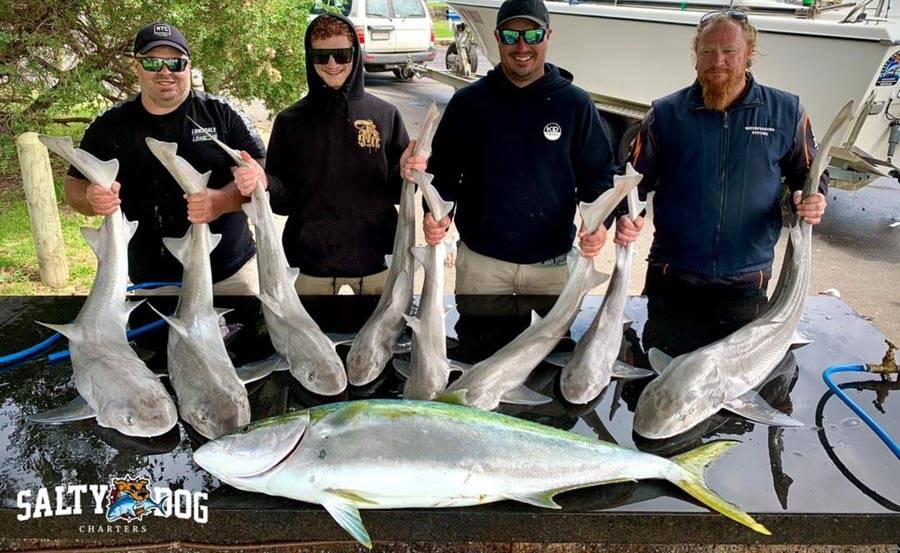 Dan Hoey from Salty Dog Charters has smashed it this week with his customers bringing home plenty of flake for dinner plus a solid kingfish for customer Anthony to top off their session.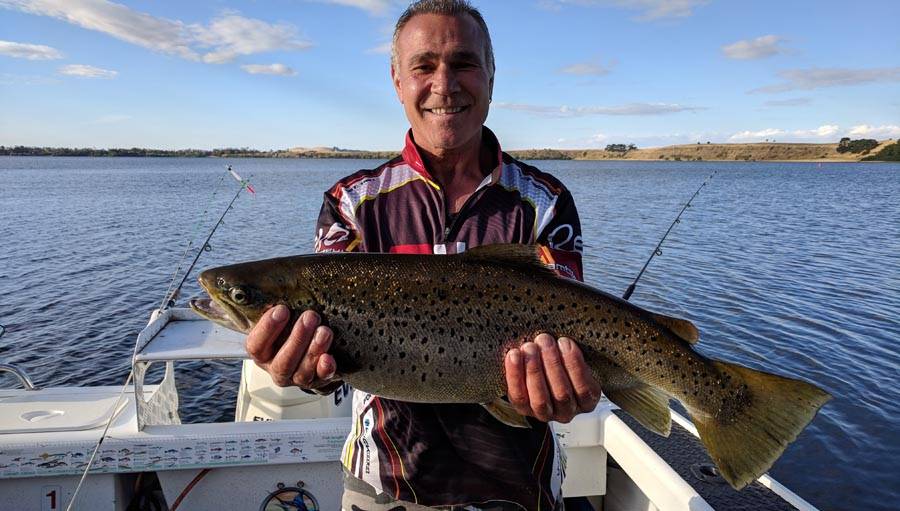 Luciano Cipri caught this solid brown trout fishing at Lake Purrumbete.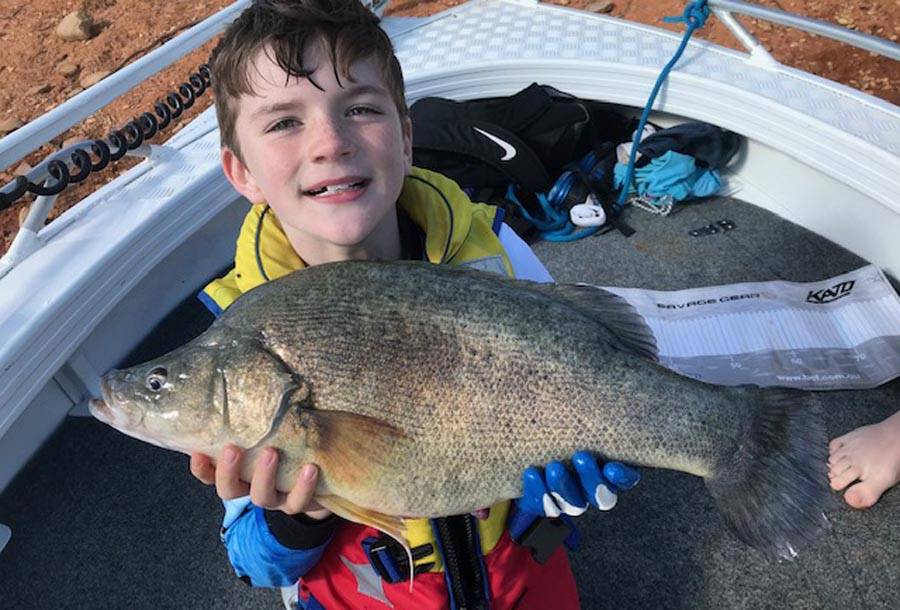 Eli De Rooden caught this ripper yellow belly trolling lures in the Big River Arm of Lake Eildon.
Josh caught this 28kg school shark fishing out from Lakes Entrance using fresh salmon for bait.
IFISH WITH TACKLE WORLD ON TEN BOLD - SERIES 15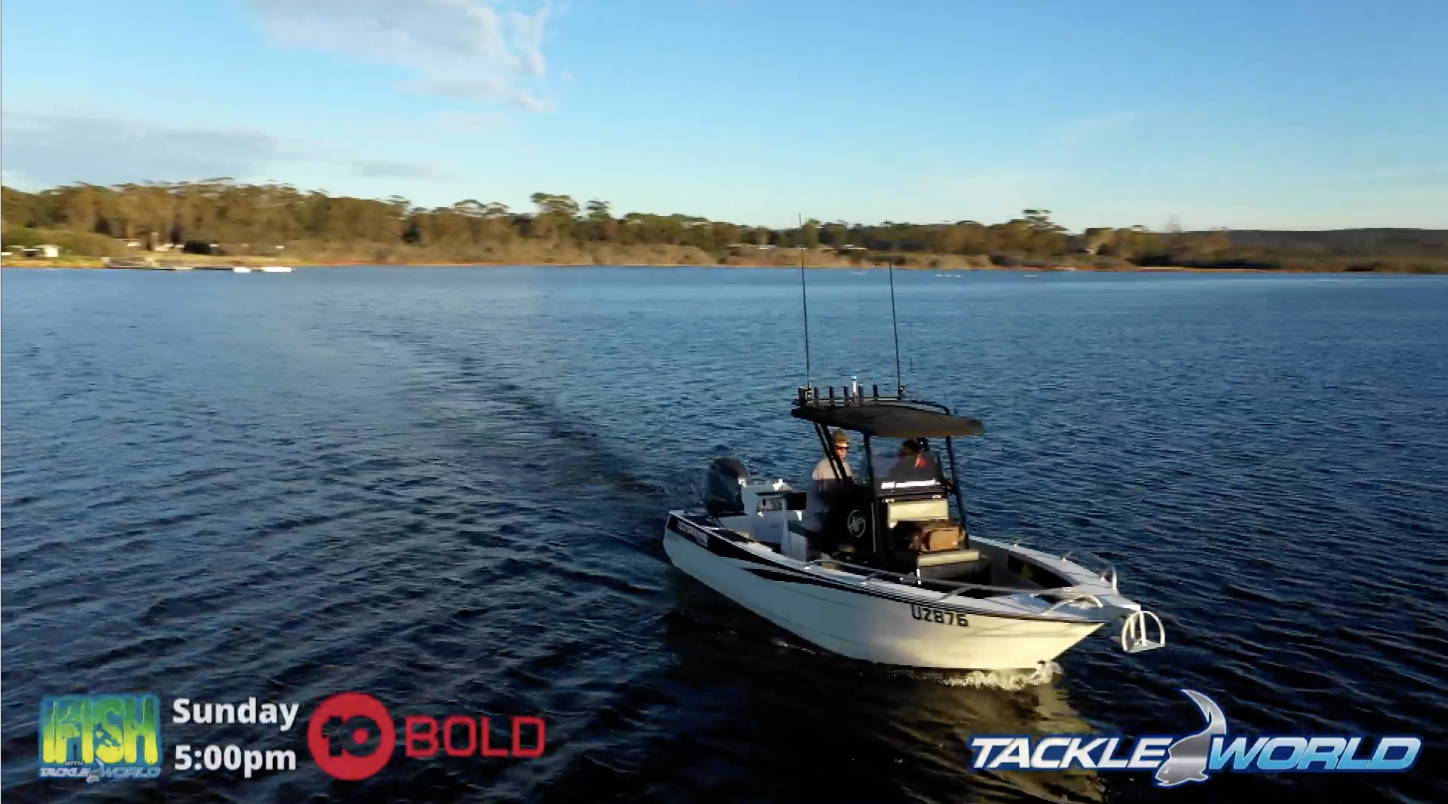 IFISH WITH TACKLE WORLD ON YOUTUBE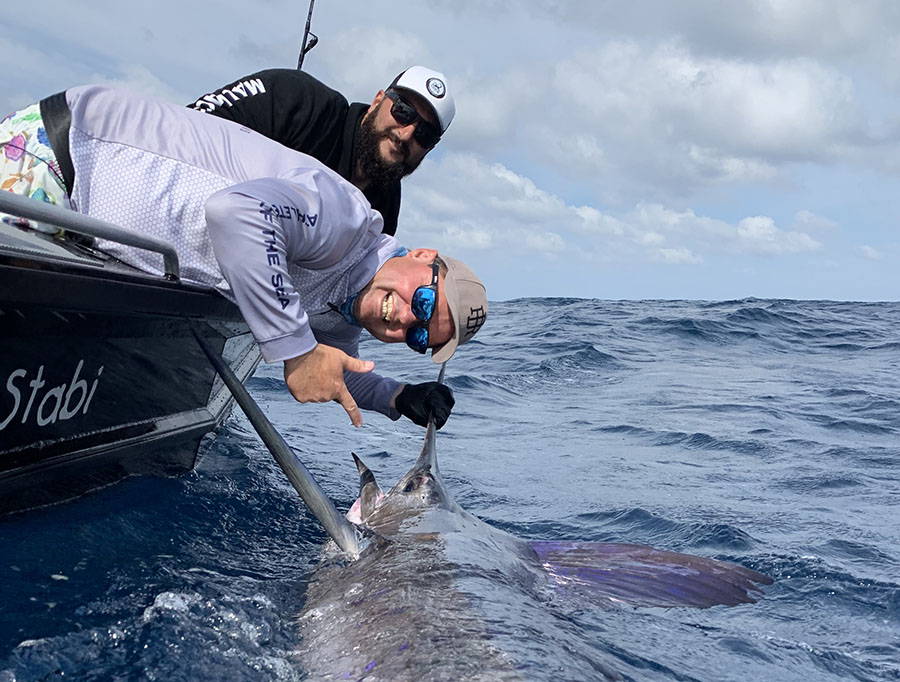 Catch past episodes of IFISH TV on Youtube if you need that fishing fix any time, any where.
TALKING FISHING - C31 - TUESDAYS at 8.30pm
Catch "Talking Fishing" on Melbourne's C31 TV (CH44) at 8.30pm each Tuesday night. Staff members David Kramer and Adam Ring together with Steve "Trelly" Threlfull host Australia's only "Live to Air" fishing television program at this prime time-slot. Put Tuesday night's at 8.30 away in your weekly diary of TV shows to watch!
Sloths can hold their breath for longer than dolphins.

Good Luck with your fishing and stay safe on the water,

The TEAM at Tackle World Cranbourne & Mornington