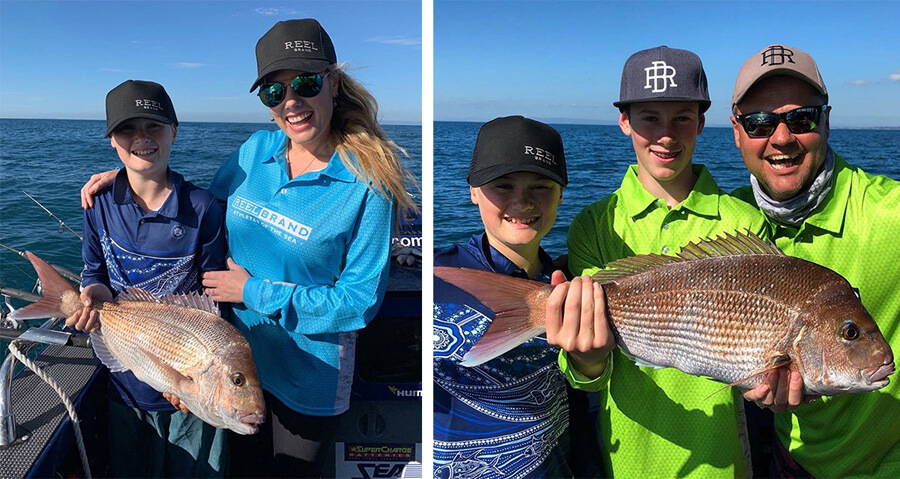 PW, CW, JW and Jets school mate Riley Hall fished for snapper in 19m off Mornington on Monday afternoon. Riley caught his first and second fish ever in a matter of minutes; the first a 30cm flathead and then a nice 3 kilo snapper. Well done Riley. They got a few reds with the best baits being silver whiting and pilchards. Fish bit best an hour prior to the high tide.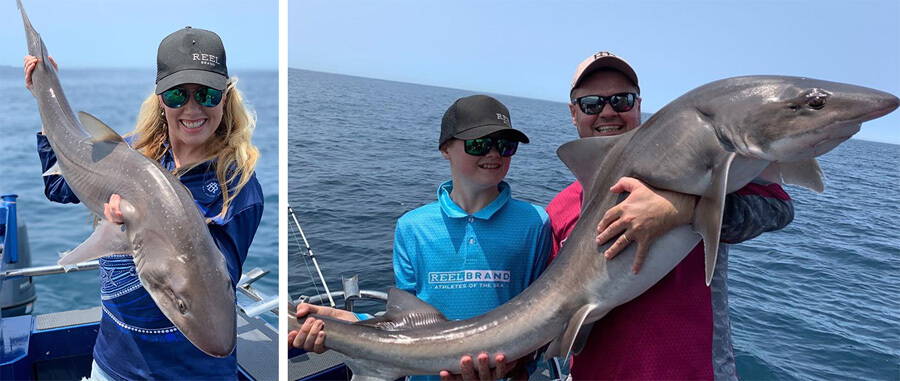 PW, CW and JW fished offshore from Flinders on Tuesday in glamour conditions. They caught 11 species of fish including leatherjackets, snapper, seven gillers and monster gummy sharks. Cristy landed a gummy of around 14 kilos on a barracouta fillet, but Jet stole the honors with an absolute horse taken on a fresh slimey mackerel fillet that was released swimming away strong. They anchored in 35m of water and berleyed hard fishing running sinker rigs for best results.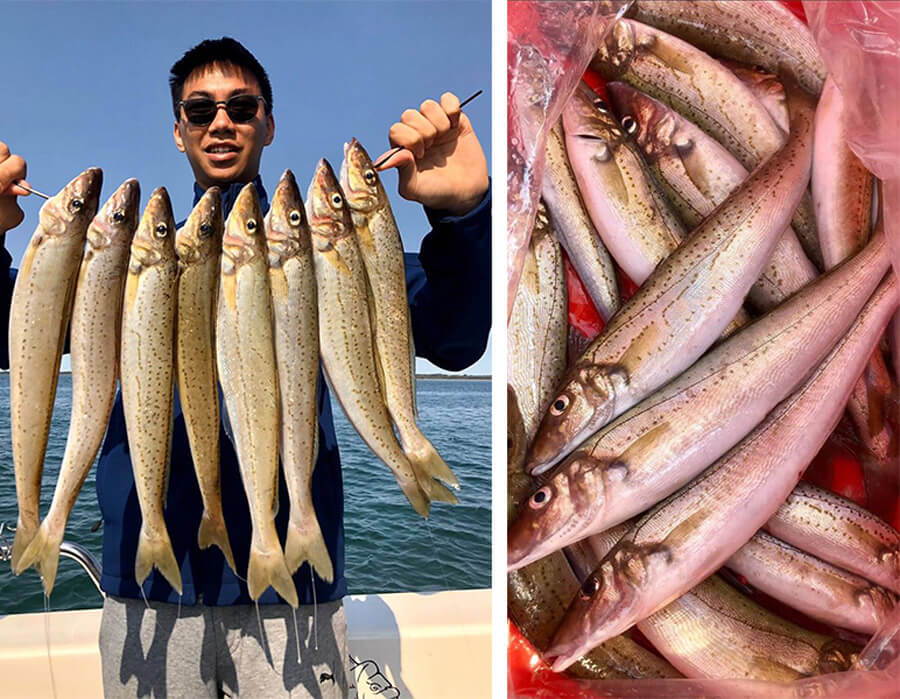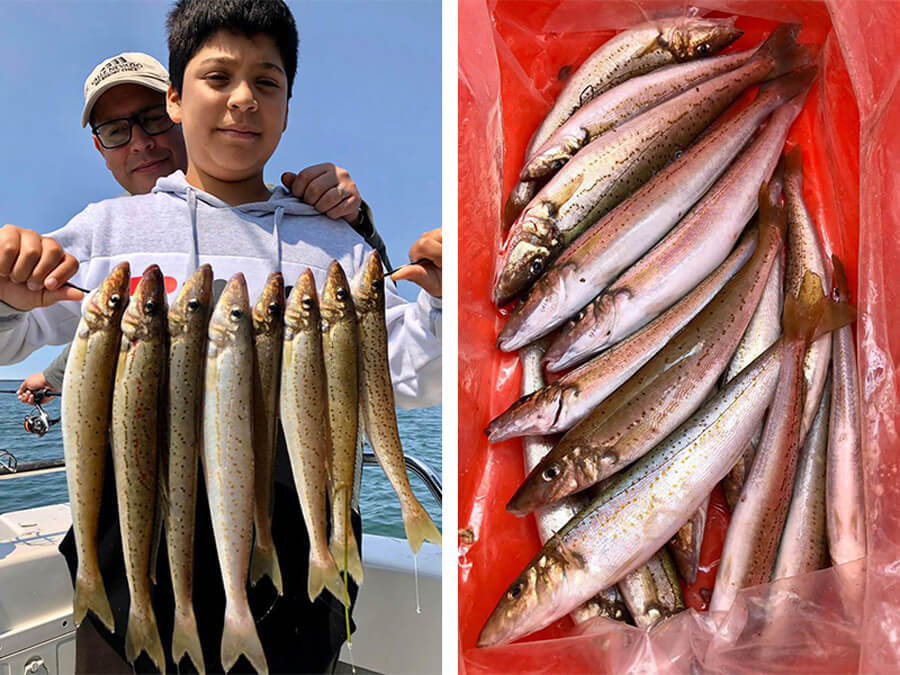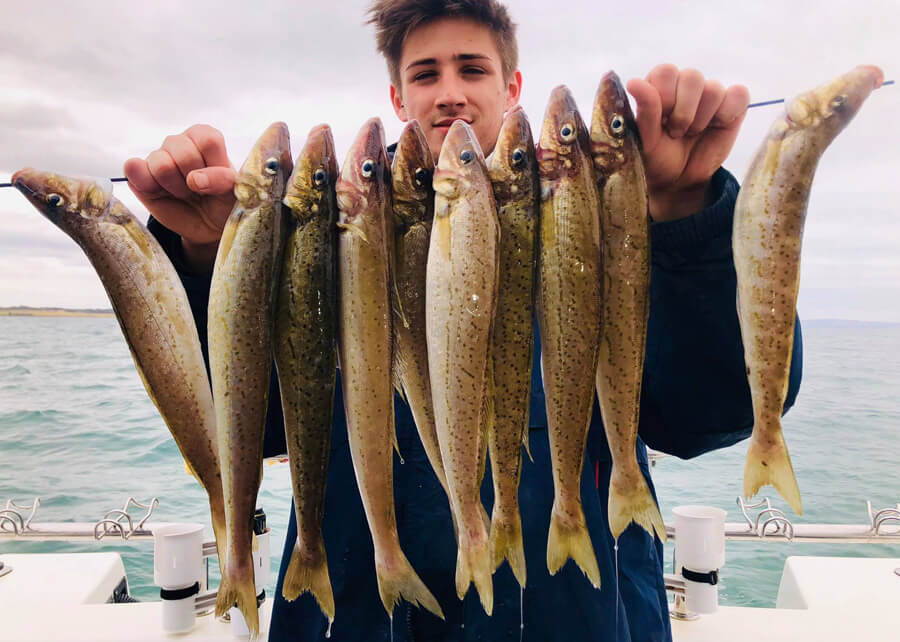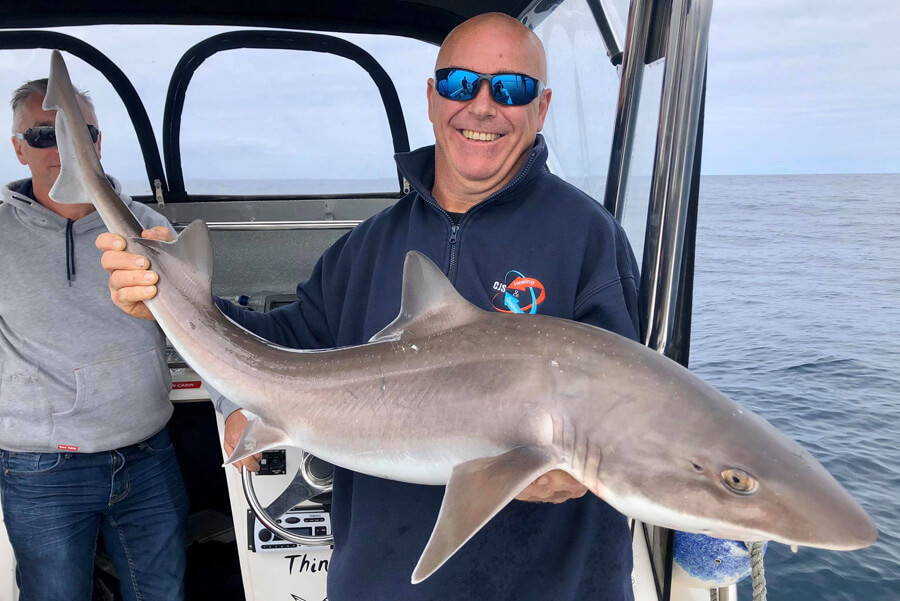 Shaun Furtiere from Think Big Fishing Charters found some fantastic whiting with his customers this week ensuring a feed for all as well as a nice gummy for customer Tony.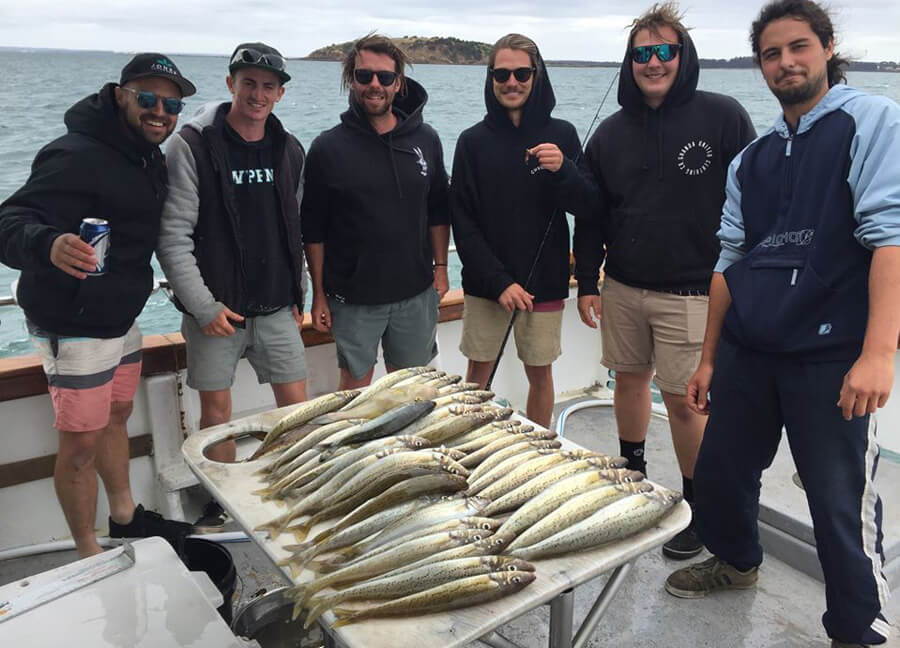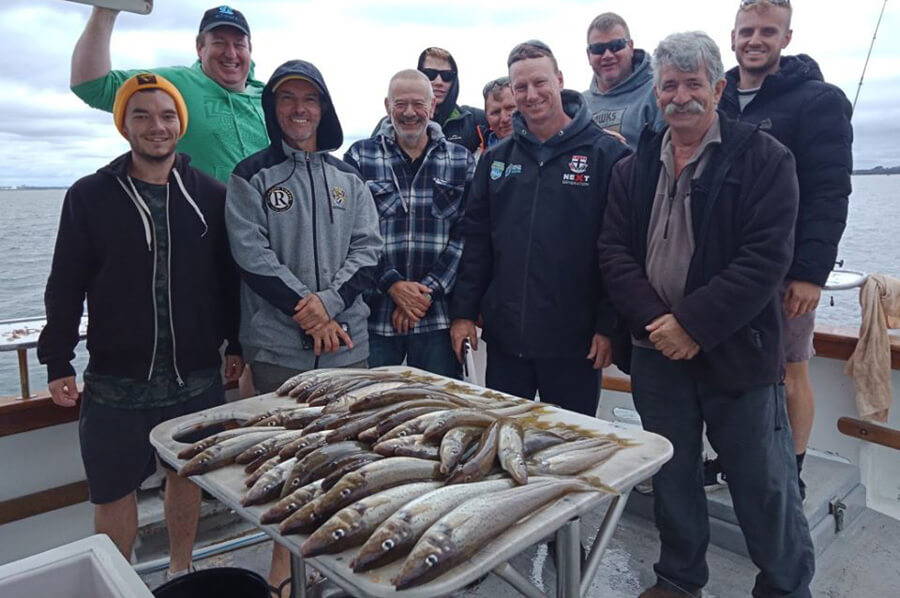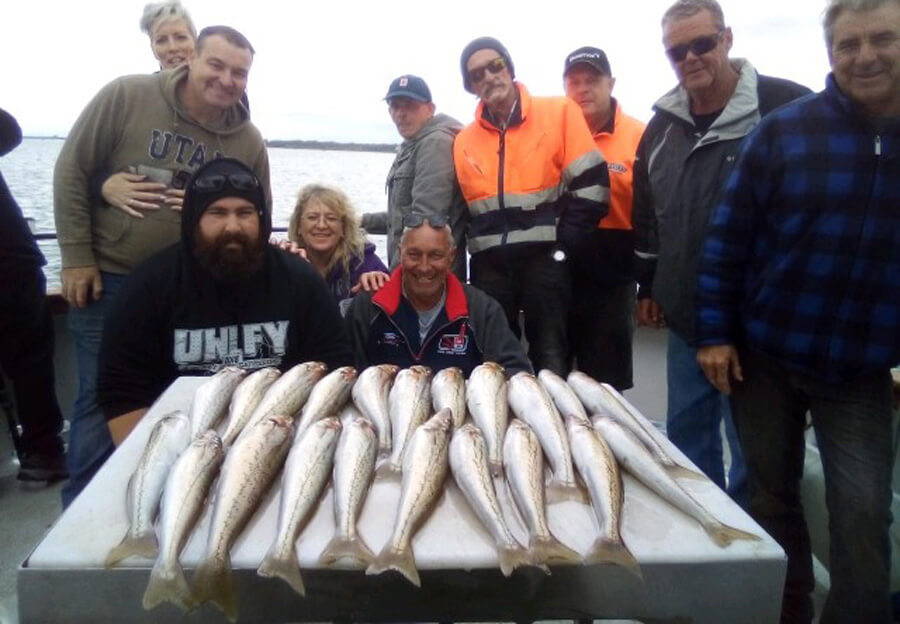 Steve Johnston from Ace Fishing Charters had a number of successful whiting charters this past week with most fish caught at Middle Spit and Tortoise Head.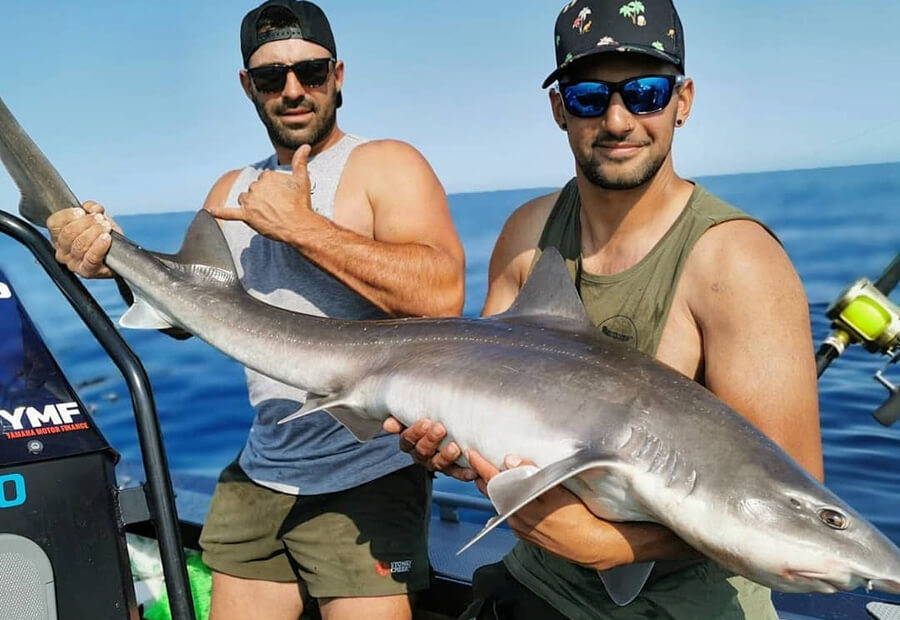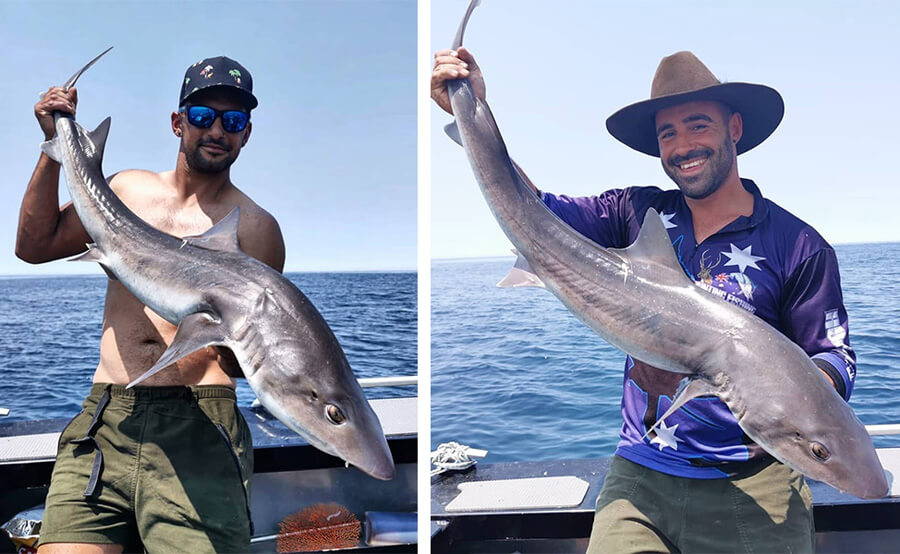 Chris Cassar, Jovan Pageot and James Markulis headed offshore from Flinders and had a ball with plenty of cracking sized gummies caught and released using wrasse and barber perch for bait.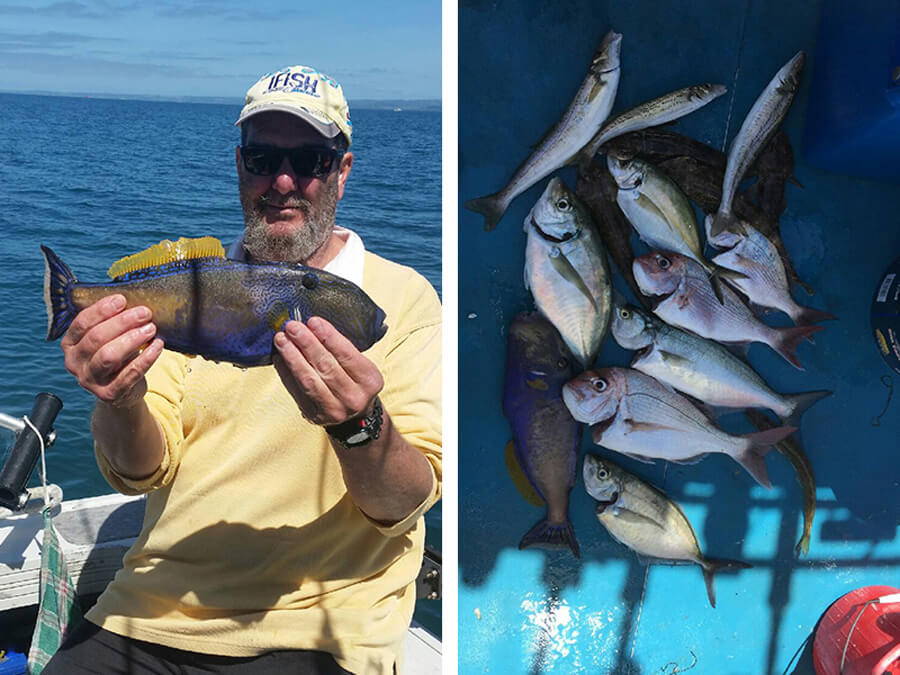 Kozzi and Huff fished out from Cowes on Sunday and managed a nice mixed bag of pinkies, whiting, trevally, flathead and leatherjackets.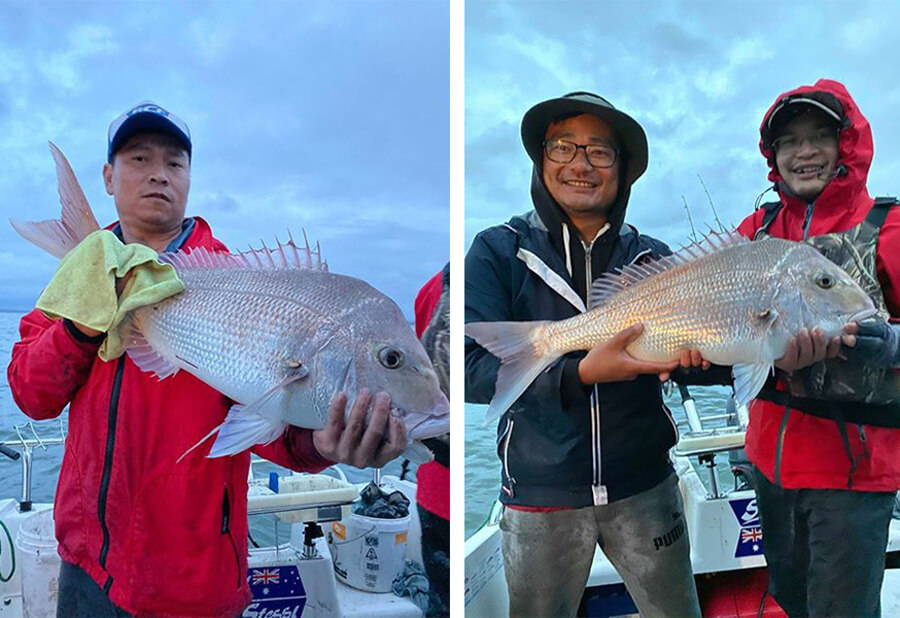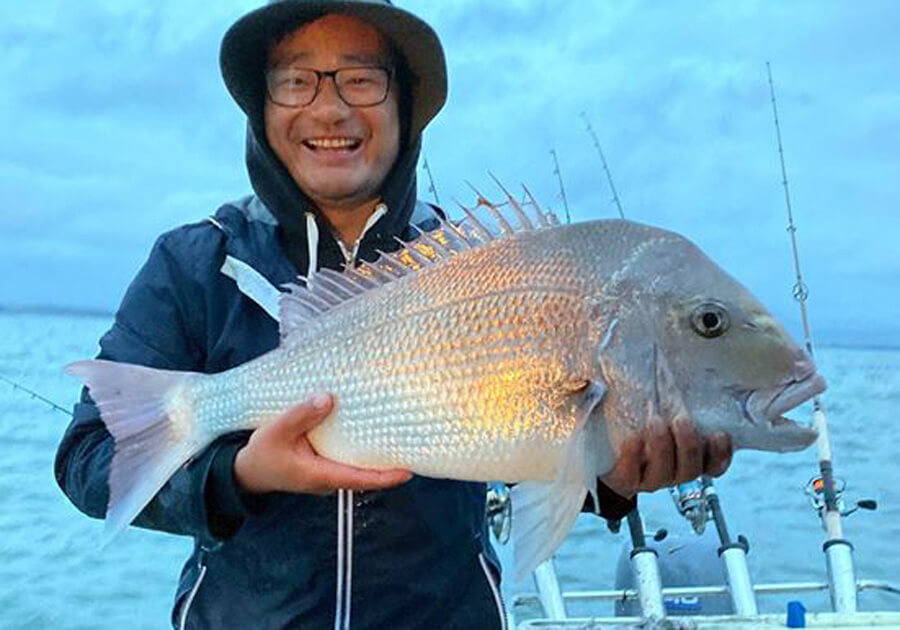 Nhan Tran, Andy and a friend fished out from Rhyll on Saturday and caught some ripper snapper to 78cm using fresh squid for bait. Well done guys!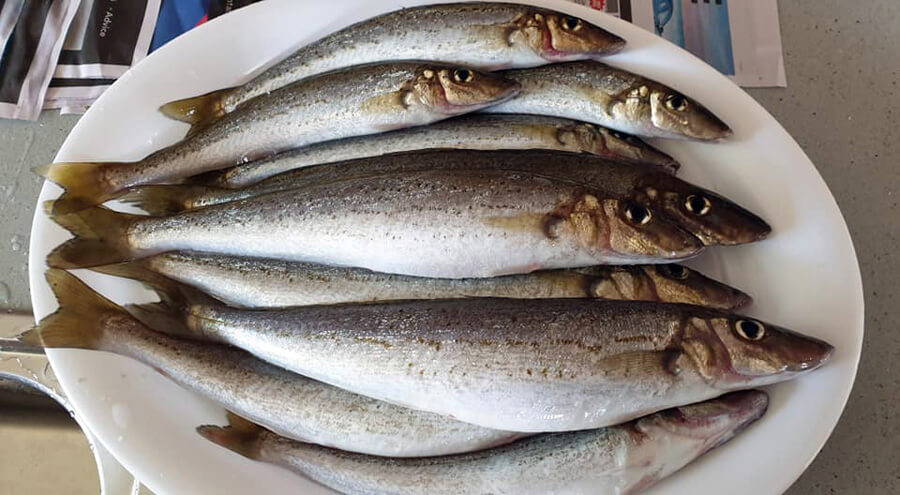 Greg Dixon fished Middle Spit in 6 metres of water and found some fantastic whiting to 45cm all caught on pipi's for bait.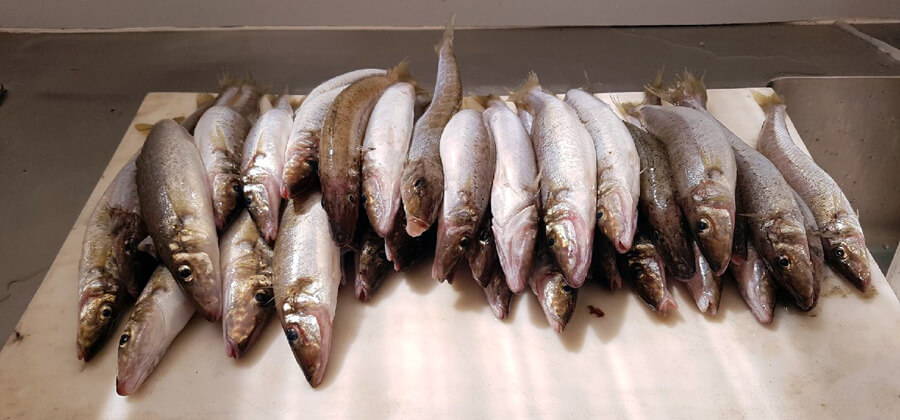 Rowan and Mo fished Tyabb Bank last week for a nice bag of whiting caught in just a couple of hours.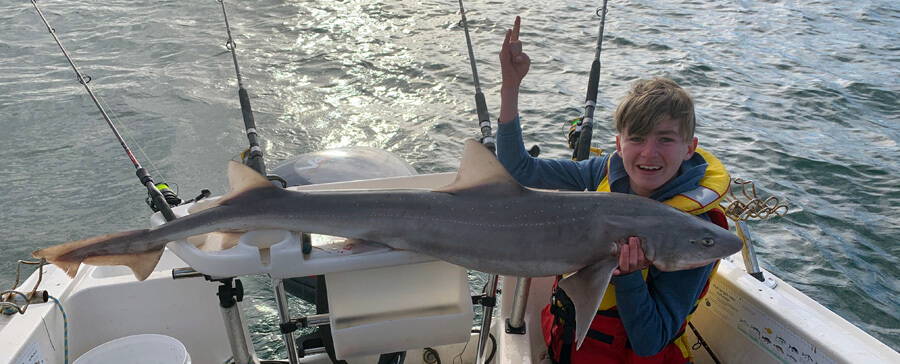 Alex Wiersema with a cracking gummy shark caught fishing out from Warneet.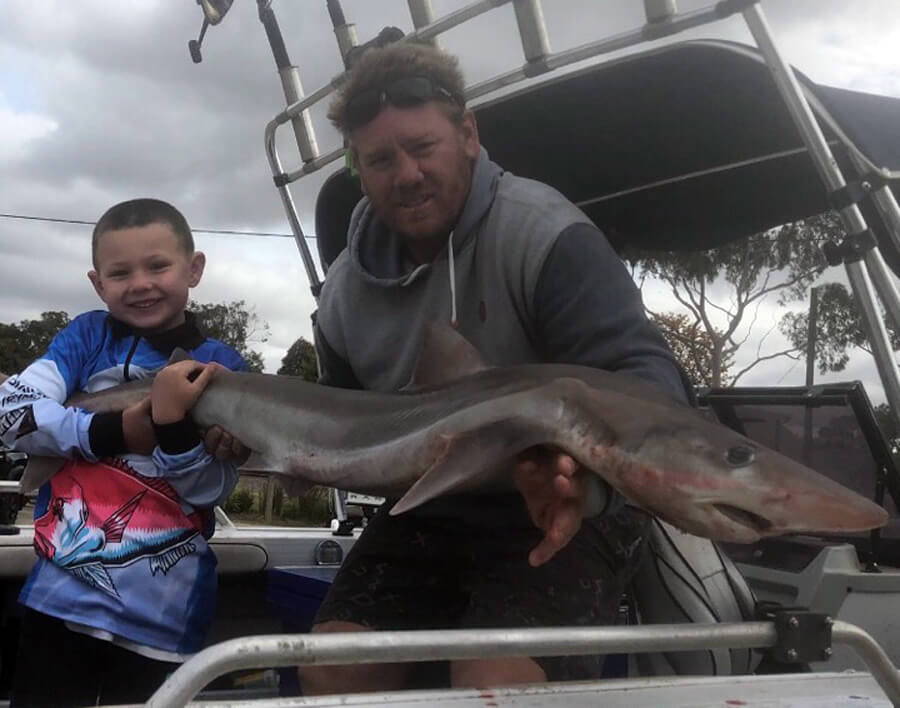 6 year old Jack Smith and his dad with a school shark caught fishing out from Warneet using a squid ring for bait.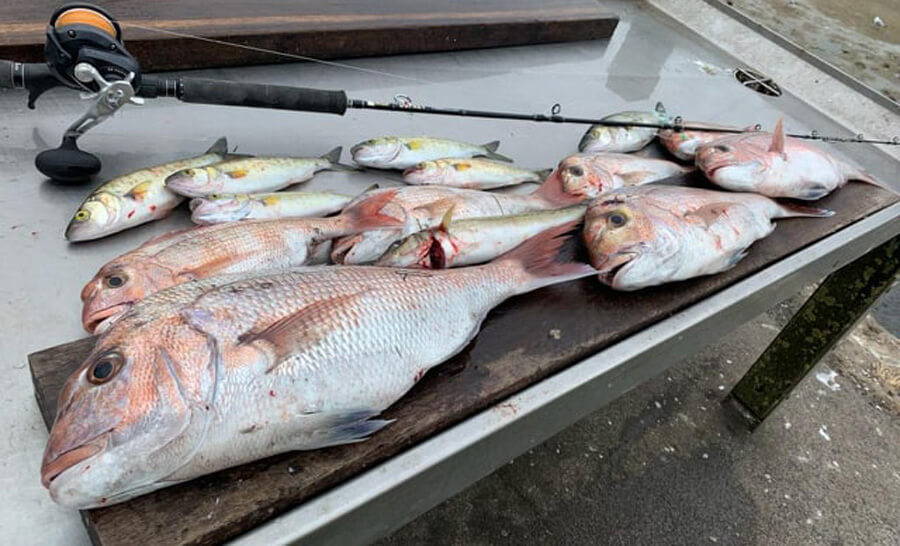 Dylan Gussenhoven and Nathan Baker fished The Corals last week and managed a nice bag of snapper with fresh squid for bait their key to success.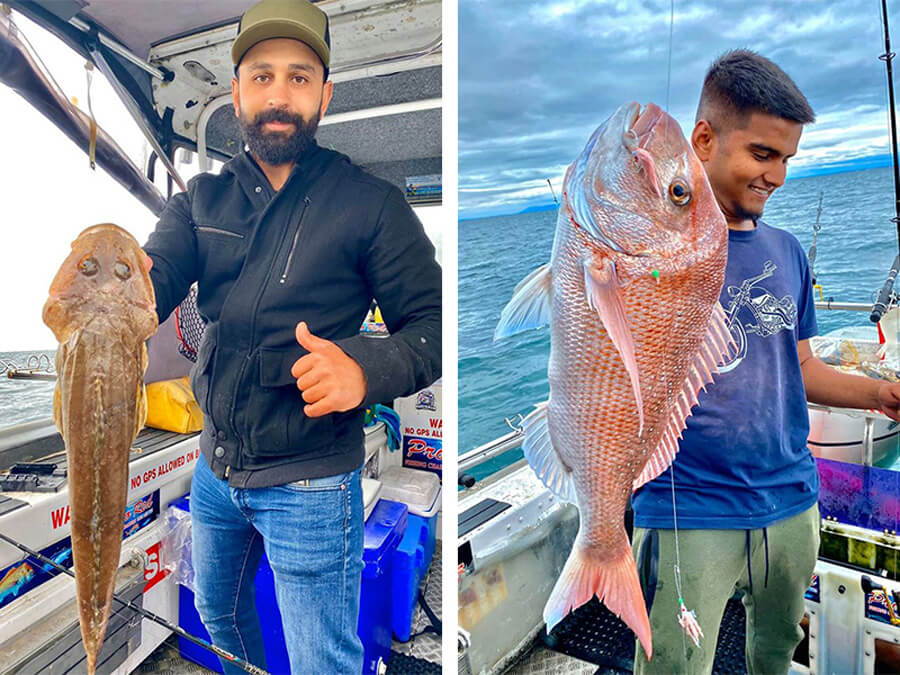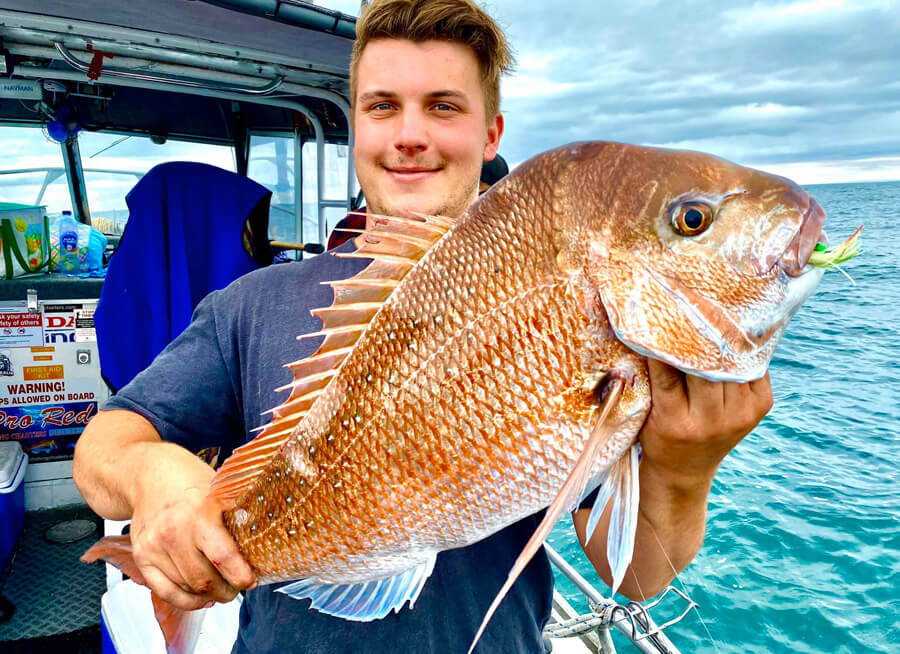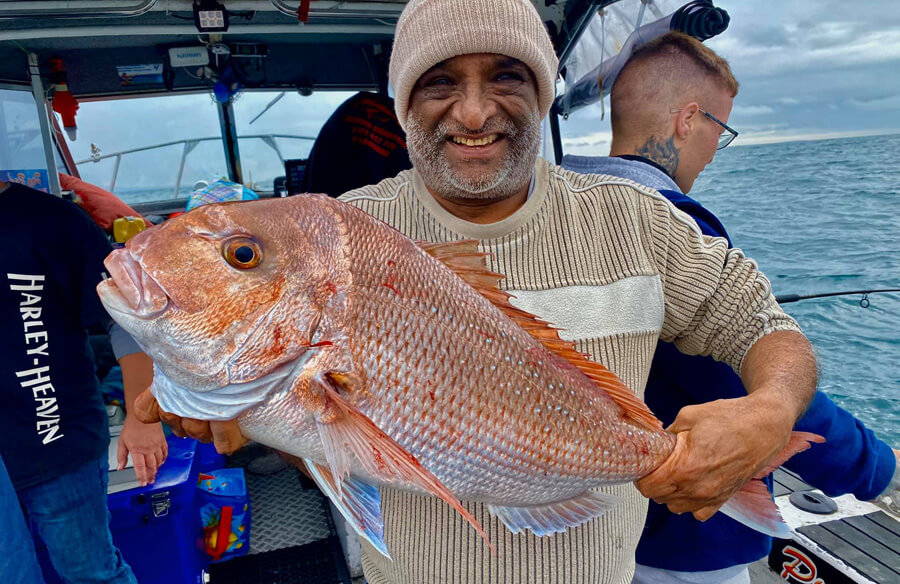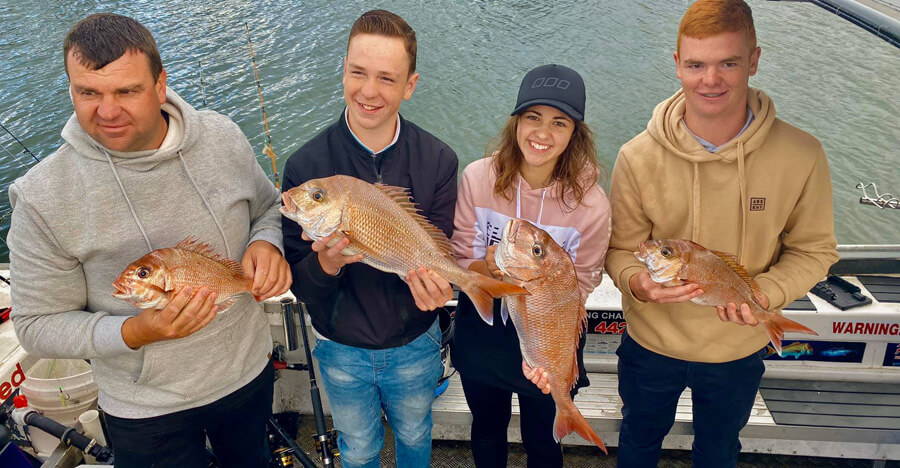 Jayson Turner from Pro Red Fishing Charters has had some great charters fishing out from Carrum this past week getting a good feed for his customers with some quality snapper coming aboard.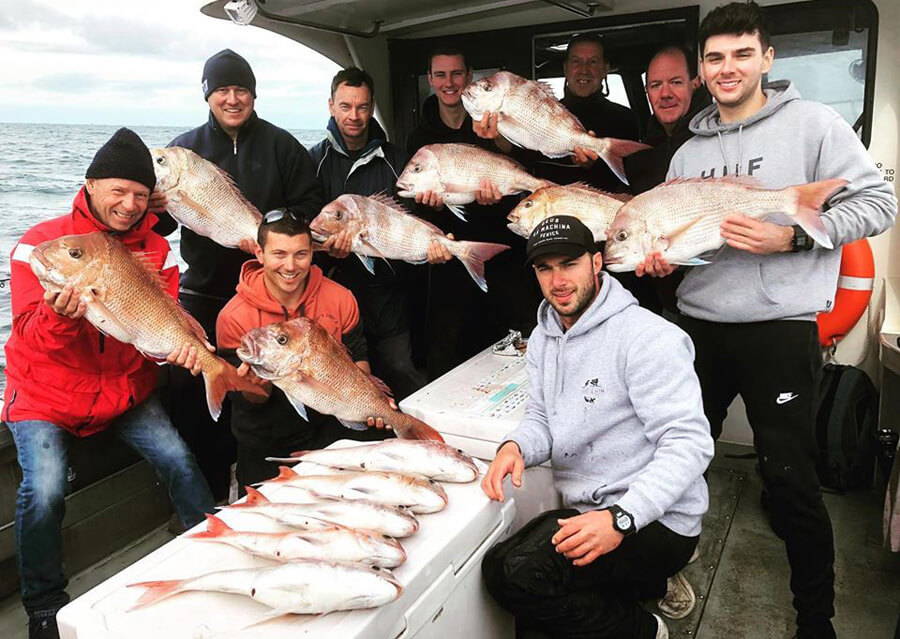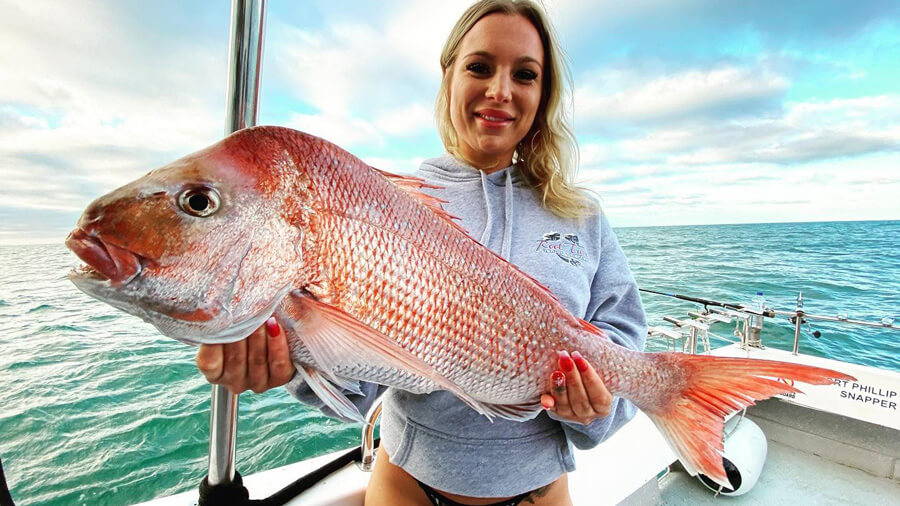 Matt Cini and the Reel Time Fishing Charters crews have had some great sessions on the snapper this week fishing Port Phillip Bay with plenty of smiles and snapper to go around.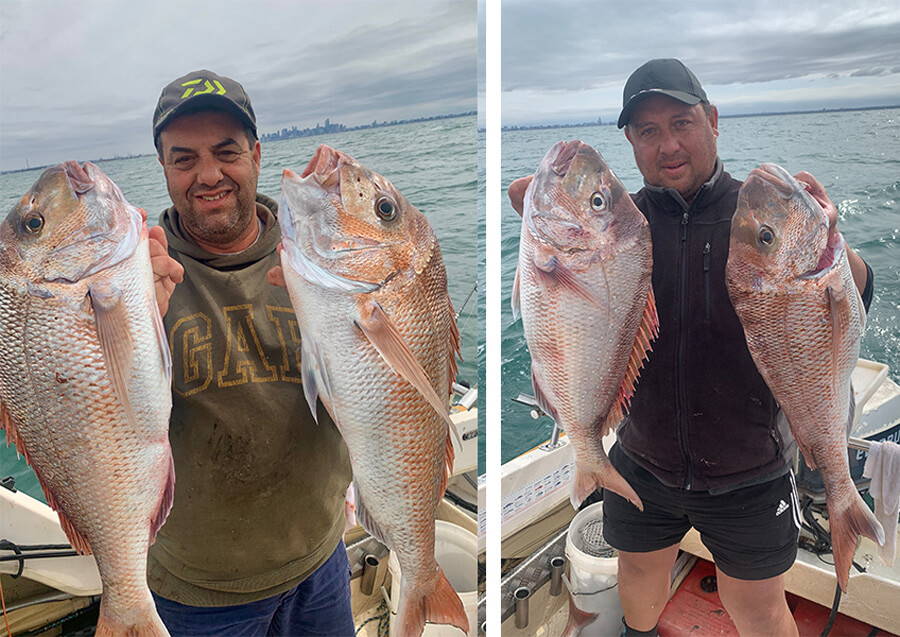 Charlie and Jim fished at P2 on Sunday and found some fantastic snapper using pilchards and silver whiting for bait.
Ned Griffin landed a nice elephant shark fishing near the Fawkner Beacon as by-catch to snapper.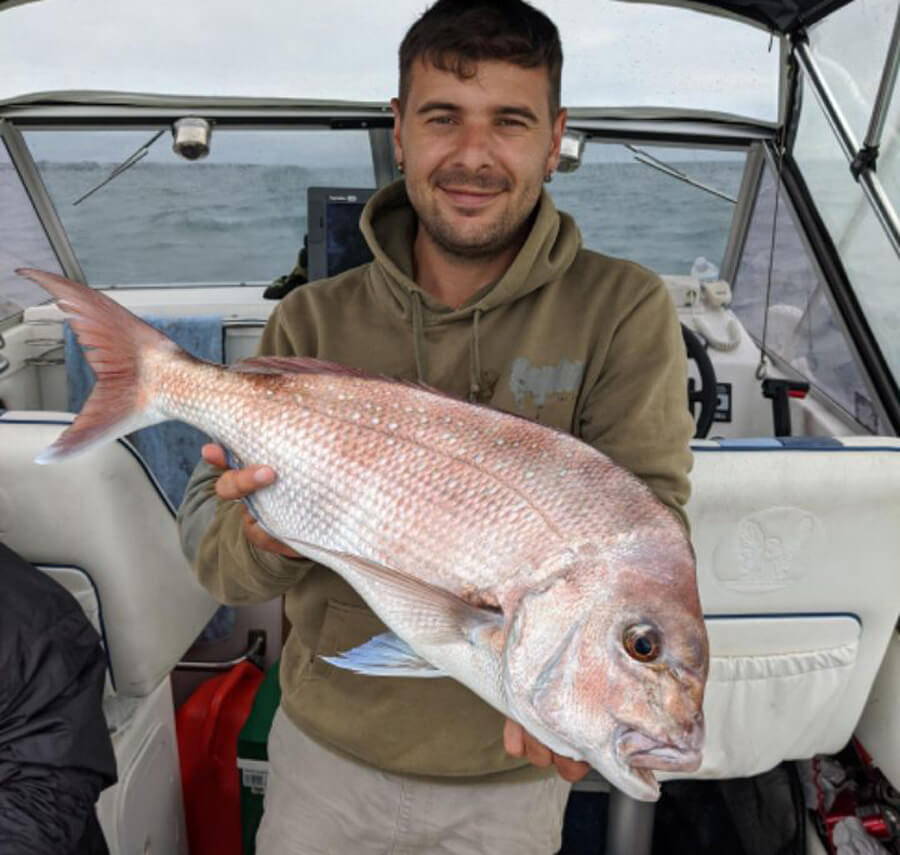 Andy Foudoulis with a nice 4.5kg snapper caught out from Brighton this week.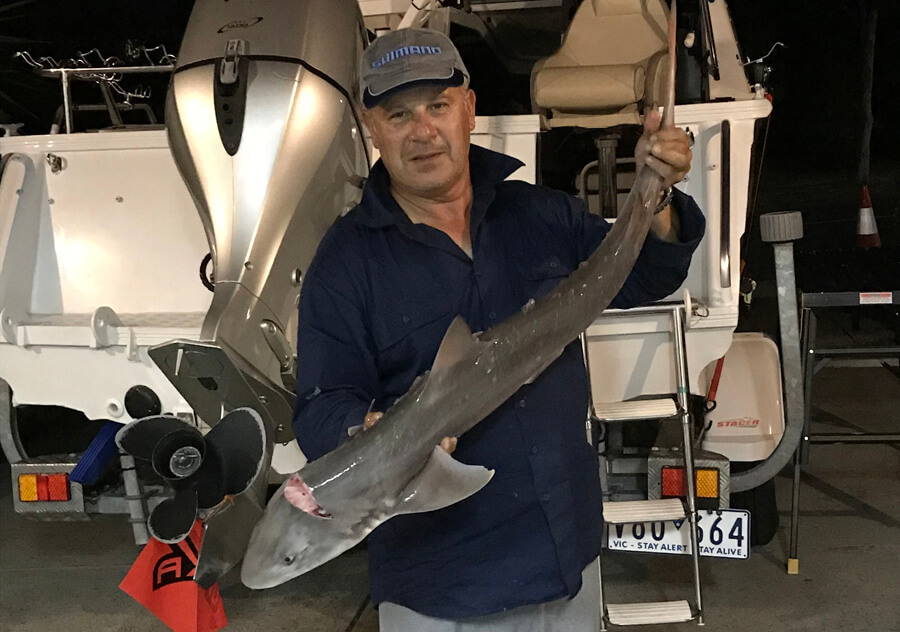 Sam Gianquinta fished out from Frankston solo on Tuesday and managed a nice gummy in 23 metres of water on yakka chunk.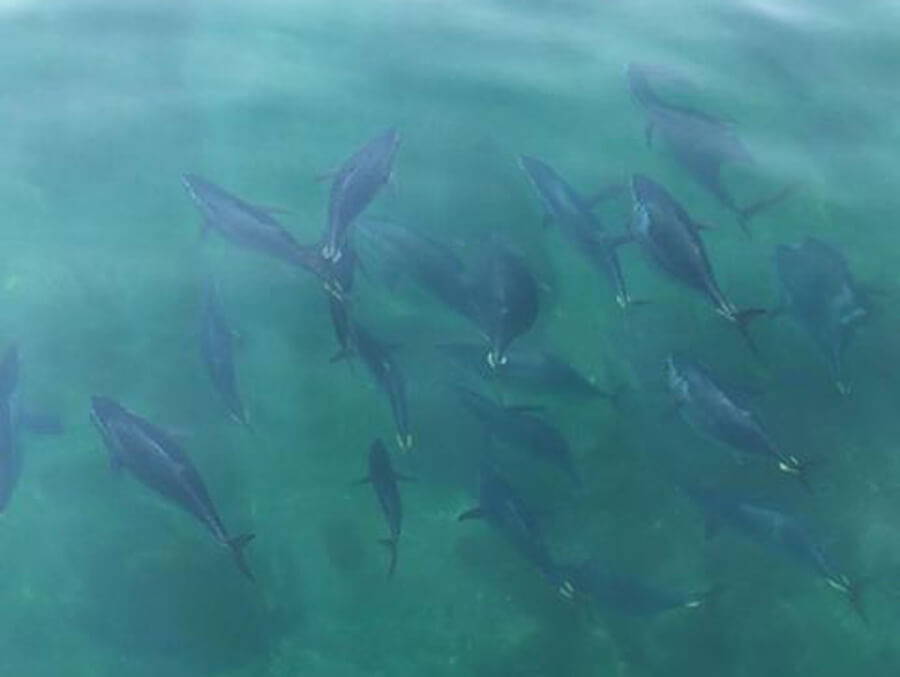 Customer Ben Whitelaw sent in this photo as well as a couple of videos of a school of tuna in close off Mt Eliza in about 5 metres of water. Check out the videos on our Facebook pages to see just how close in they were as you can see Schnapper Point in the background .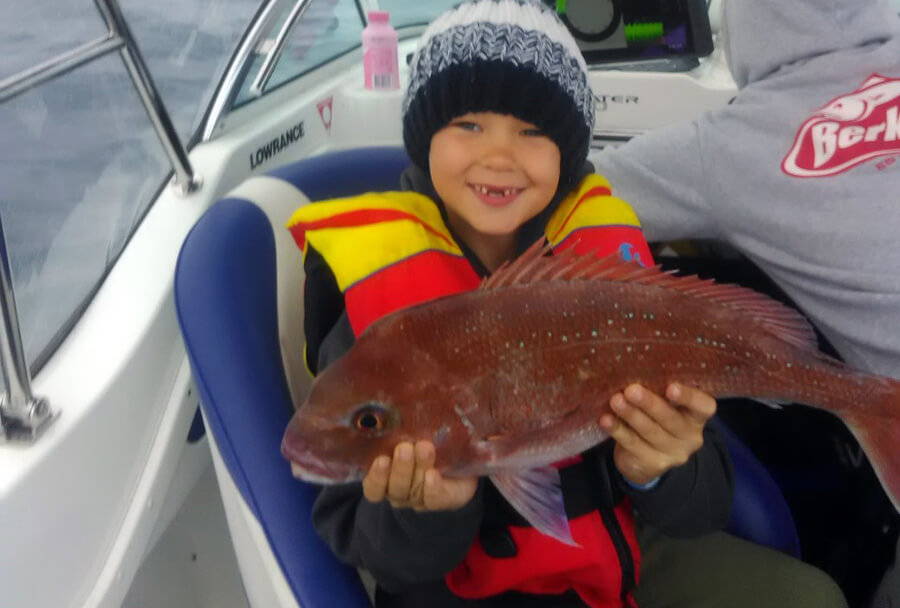 Spencer Sloan with a nice snapper caught off Mt Eliza on Tuesday while fishing with his dad.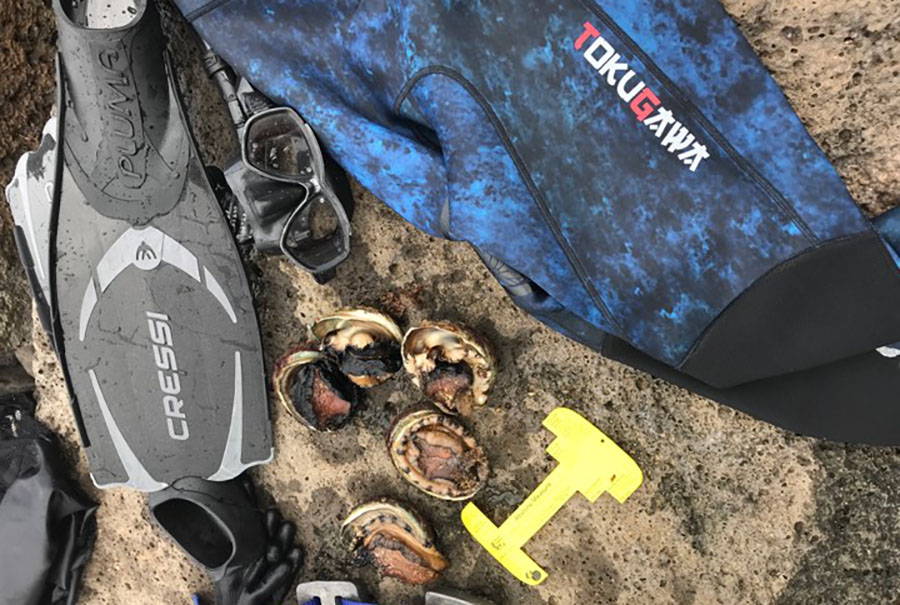 Staff member Mark Keaveny headed out with his new Cressi Australia gear and after 20mins in the water off Mount Martha got some nice black lip abalone for a feed. Be sure to pop in and ask Mark more about it in store.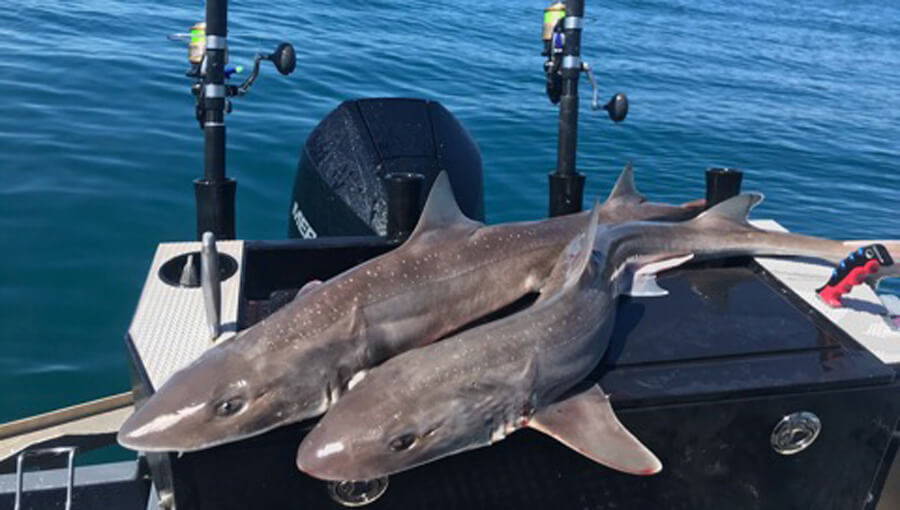 Bernard Abrams headed out deep off Rye on Monday afternoon and managed 2 nice gummies on the tide change using fresh squid for bait.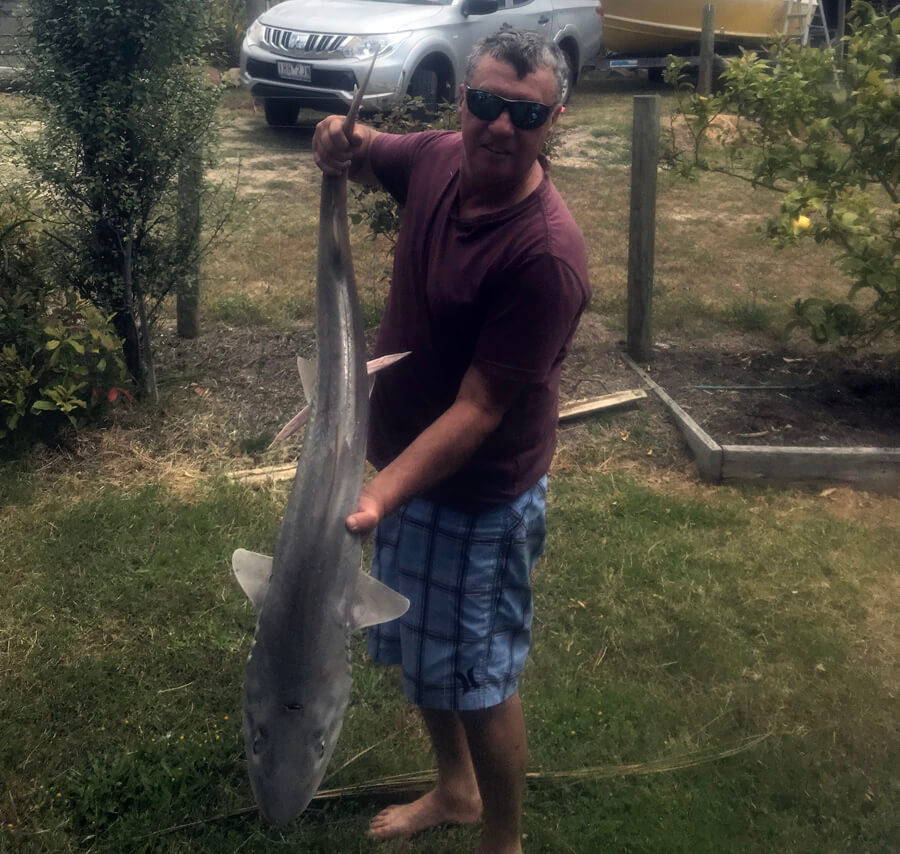 Aldo caught this nice gummy shark fishing out from Rye on Monday.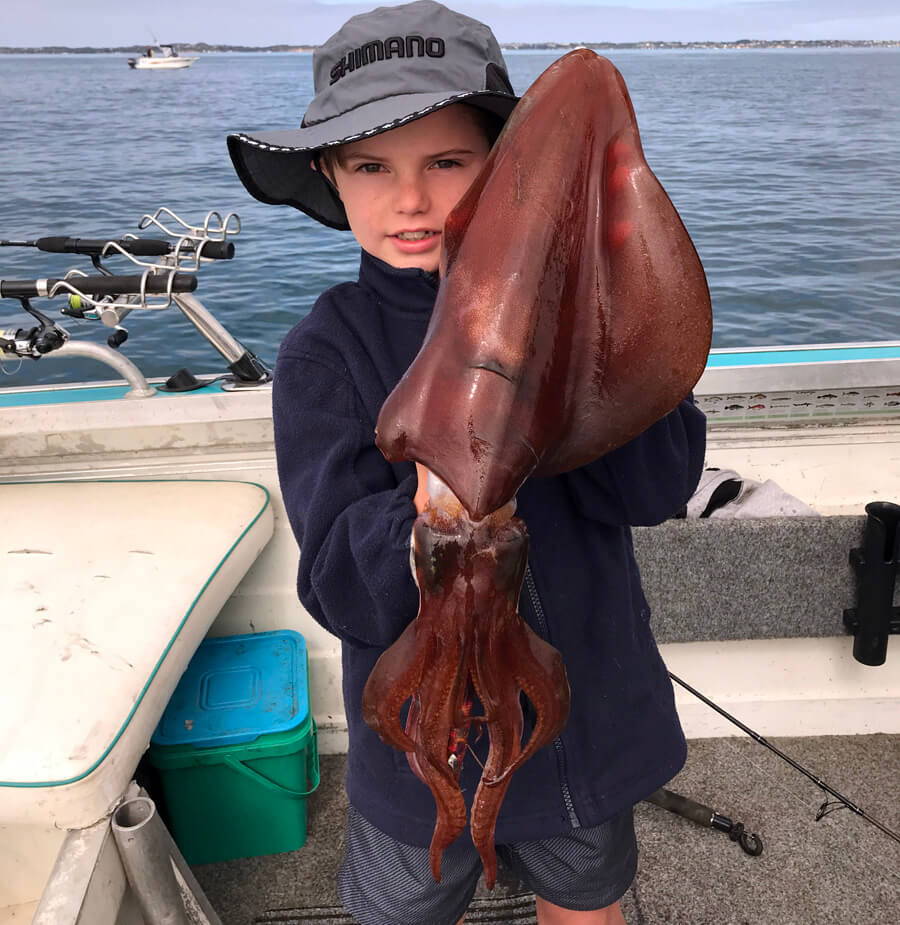 Young Mykah with a solid calamari caught at Sorrento on Sunday, well done mate. Good to see the quality of the squid from the bottom end of the bay are still fantastic.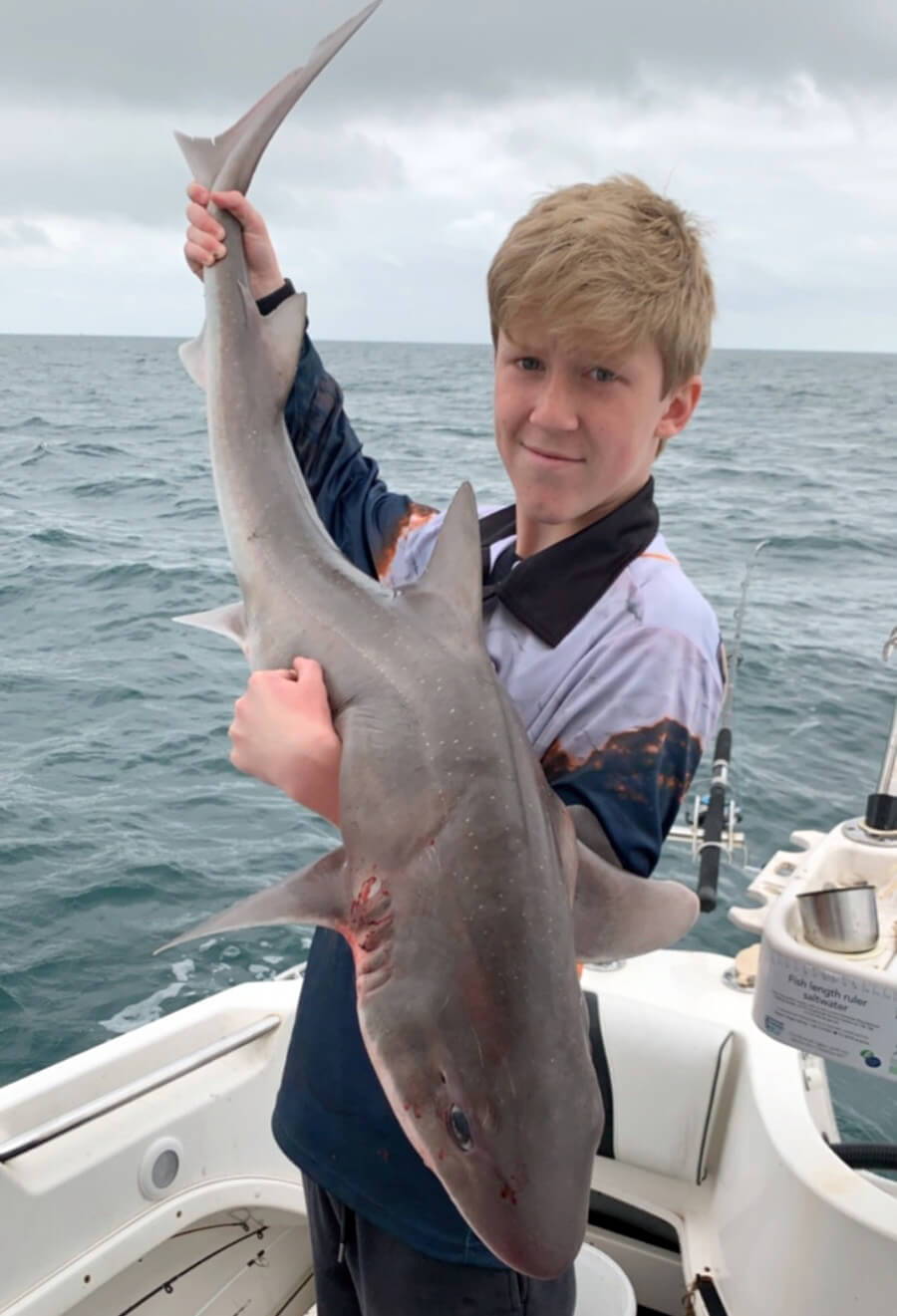 Lochie Oliver with a ripper gummy caught out off Queenscliff on the weekend. Well done mate.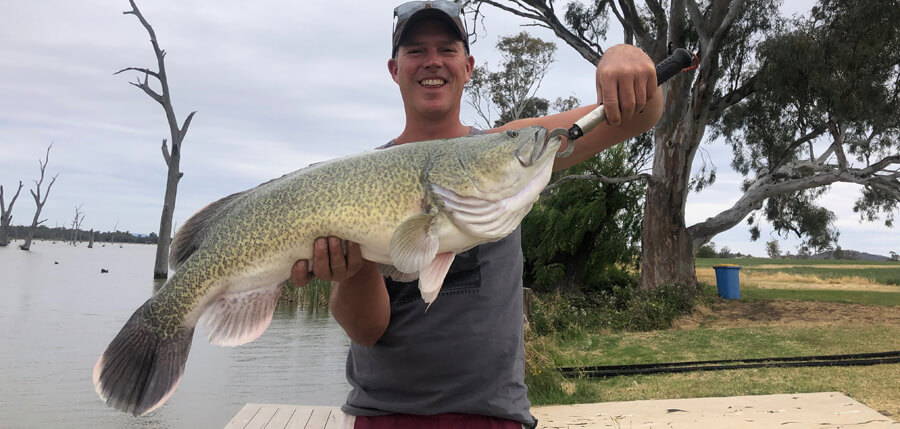 Reece Whitaker with a ripper 80cm Murray cod caught fishing at Nagambie in the back waters.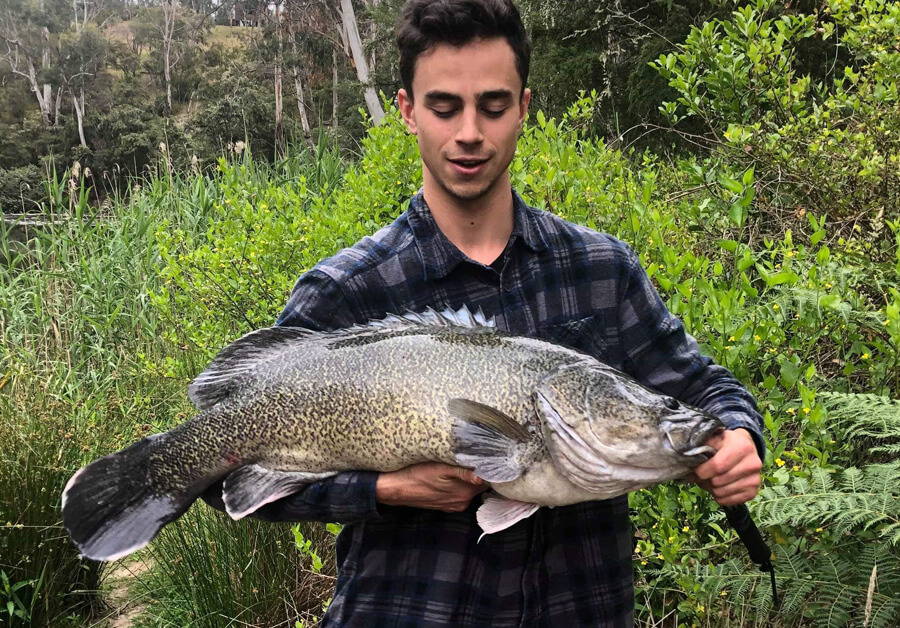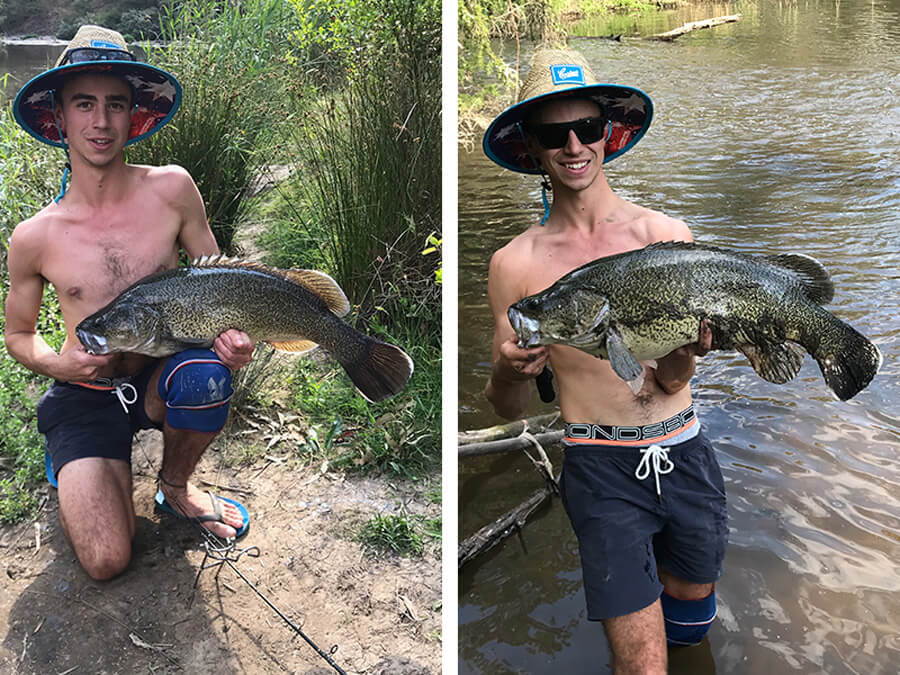 Billy Broughton has fished the Yarra a couple of times over the last week and landed some quality Murray cod with the biggest going 85cm and the smallest 71cm.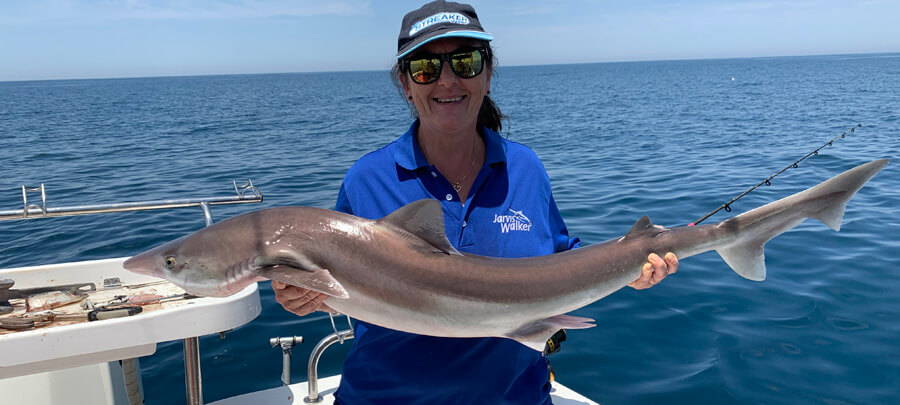 Amanda Keilar with a ripper school shark caught off Kilcunda this week.
Well done to Don on your sword caught today out from Lakes Entrance. Exciting to see at this time of year.
Teah Smith with her first big flathead of 85cm caught at Mallacoota last week using live mullet for bait.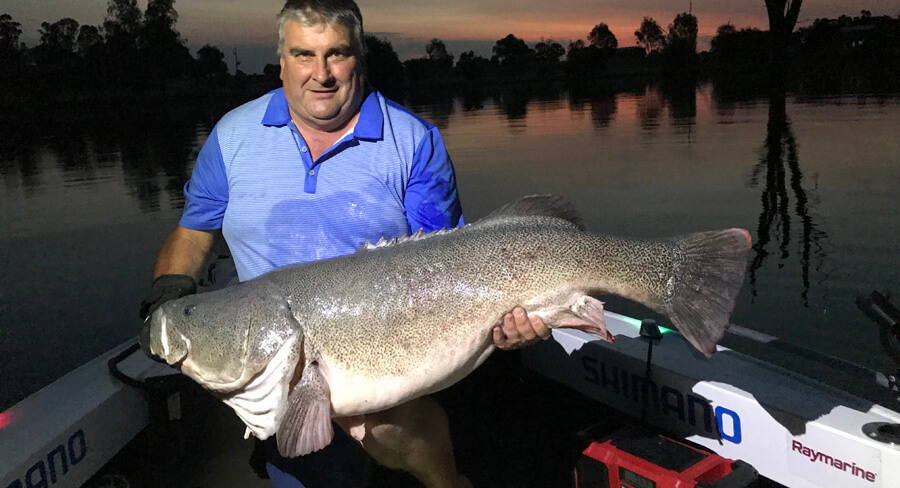 Colin Adams with a solid 111cm Murray cod caught fishing Lake Mulwala recently.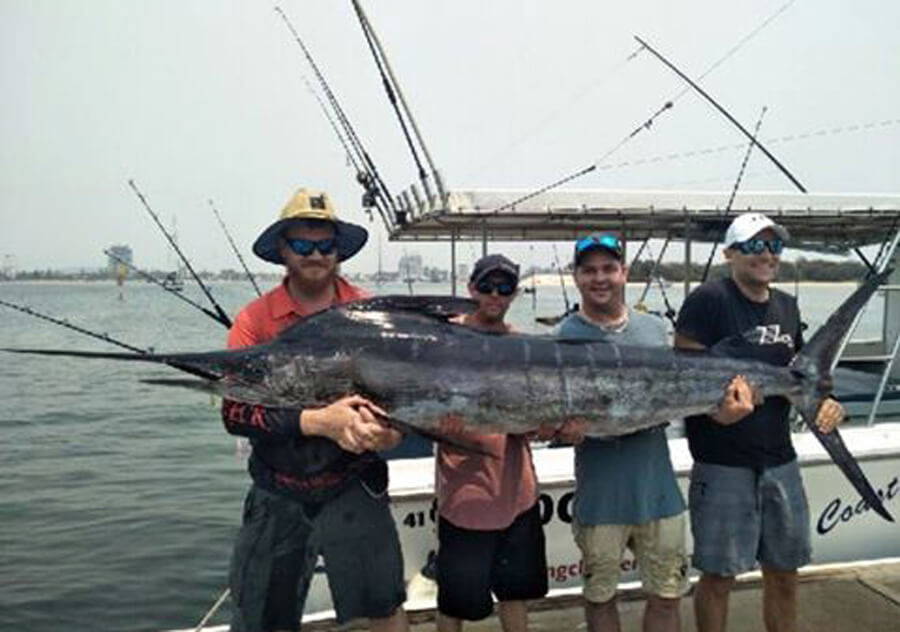 Ashley Pratt and his brother fished up at the Gold Coast for marlin and managed this cracker stripey after a 2 hour fight.

IFISH WITH TACKLE WORLD SERIES 14
TALKING FISHING - C31 TV - TUESDAYS @8.30PM
Catch "Talking Fishing" on Melbourne's C31 TV (CH44) at 8.30pm each Tuesday night. Staff members David Kramer and Adam Ring together with Steve "Trelly" Threlfull host Australia's only "Live to Air" fishing television program at this prime time-slot. Put Tuesday night's at 8.30 away in your weekly diary of TV shows to watch!
Percentage of Africa that is wilderness: 28%

Good Luck with your fishing and stay safe on the water,

The TEAM at Tackle World Cranbourne & Mornington