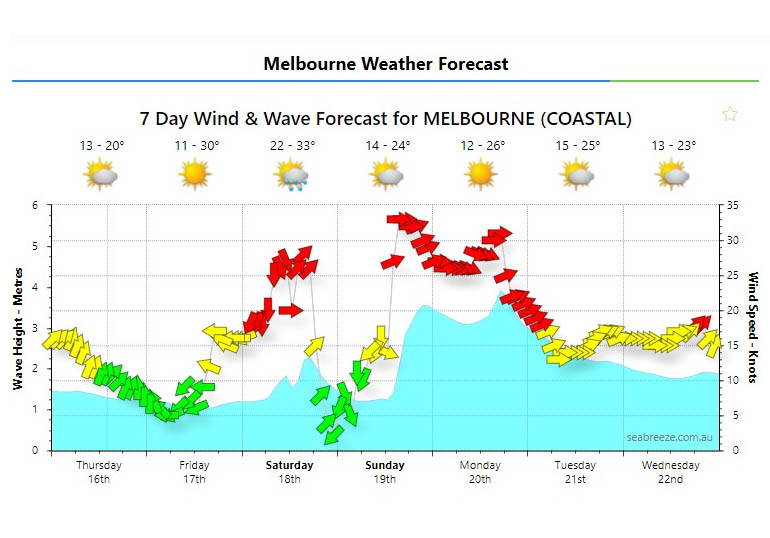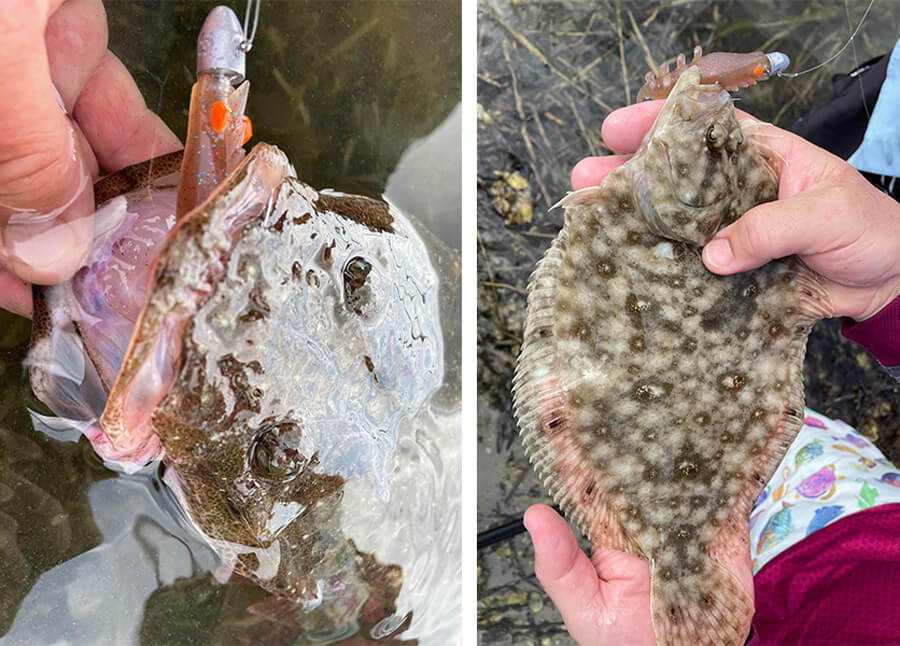 Paul Worsteling and the IFISH TV crew headed to NSW this week and had some fantastic results fishing with the teams from Fishing Warehouse Tackle World Marks Point and Barclay's Tackle World Foster. The boys caught some magnificent flathead to around 65cm using Squidgies 100mm Prawns in bloodworm colour. By-catch for the session were some lovely flounder also caught on Squidgies. The boys also fished both the lakes and surf beaches for some huge sand whiting caught on live tube worms collected from a local tube worm farm.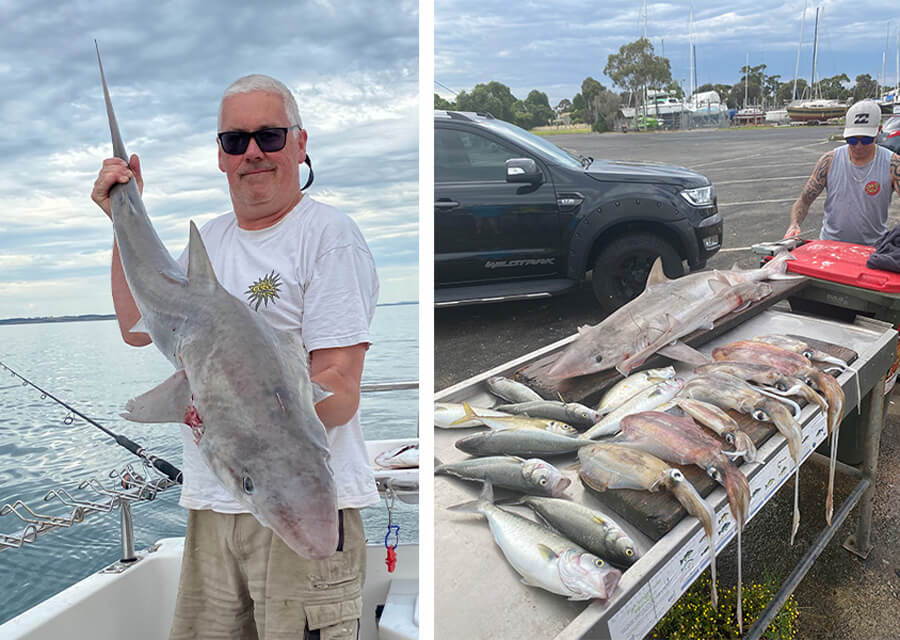 Peter Vink and Justin Teohaere fished the Western Entrance and had a ball with 10 species caught including countless salmon, gummy shark off Balnaring and a school shark off Cowes, what a session and well done.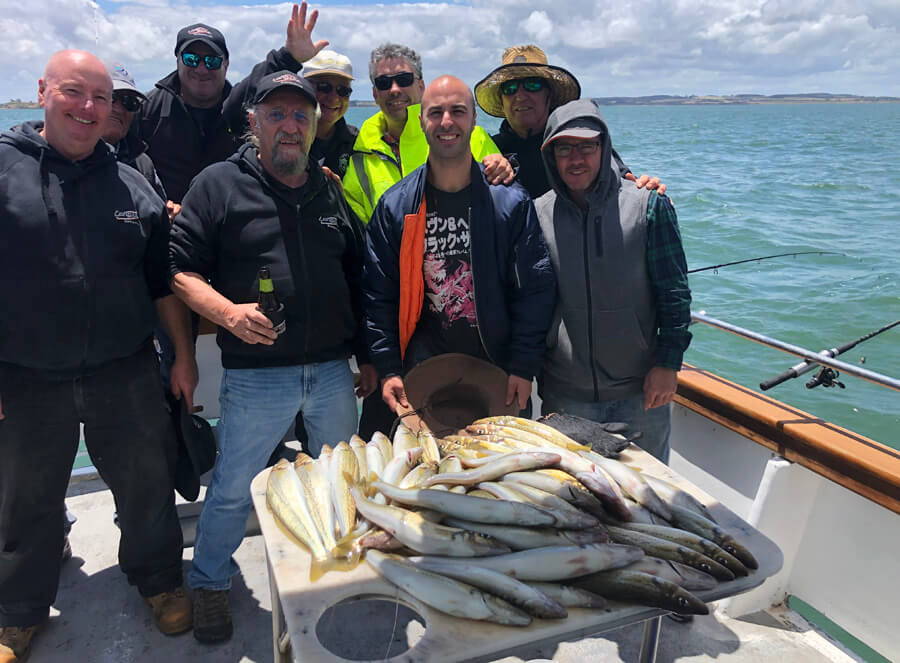 Steve Johnston from Ace Fishing Charters had the crew from Langtex on board for a cracking session on the whiting, fishing the Tortoise Head bank.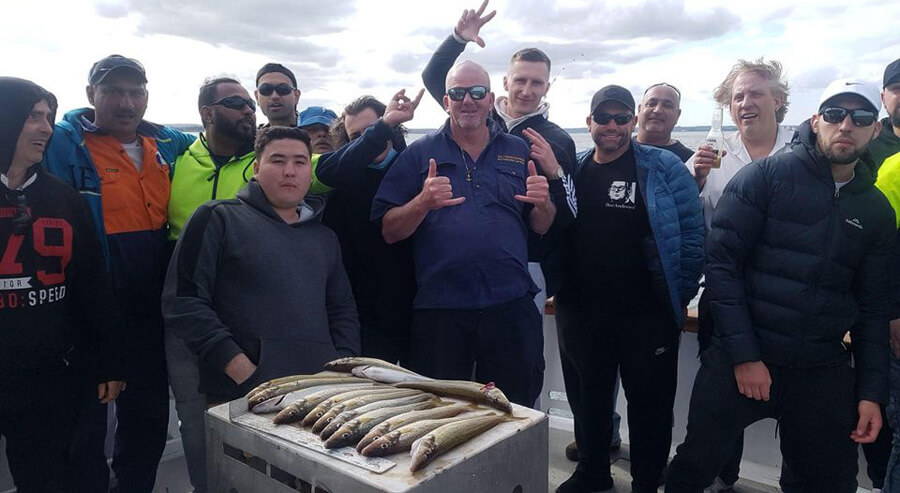 Steve Johnston from Ace Fishing Charters fished with the crew from SRS Power Rasta club off Tankerton and caught some nice whiting.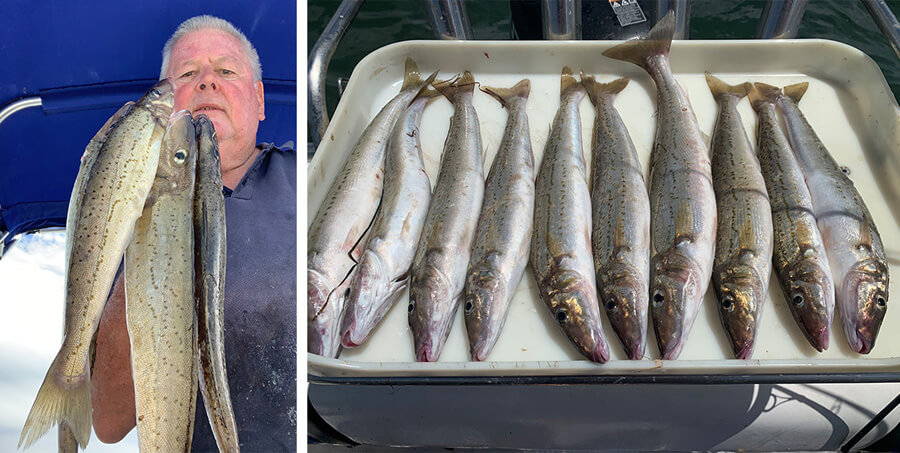 Don Wood fished off Lysaughts in 8 metres of water and caught some ncie whiting, trevally and salmon.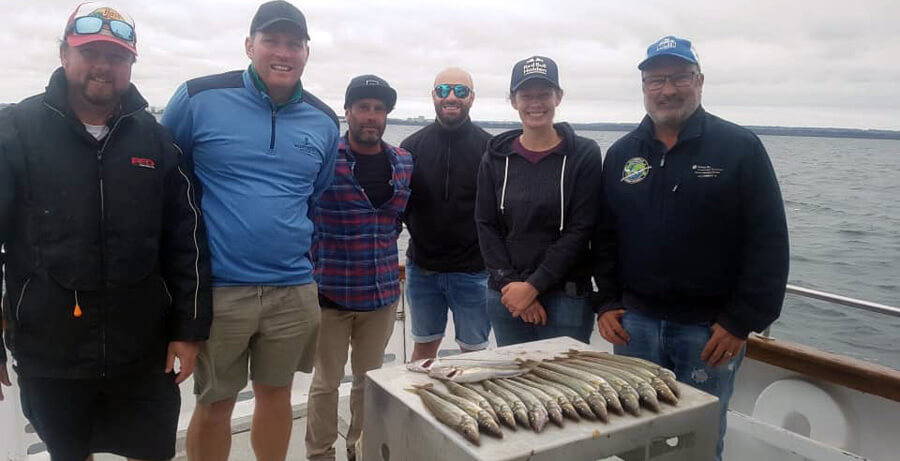 Steve Johnston from Ace Fishing Charters had Luke and his work colleagues on board and fished the North Arm for some nice whiting.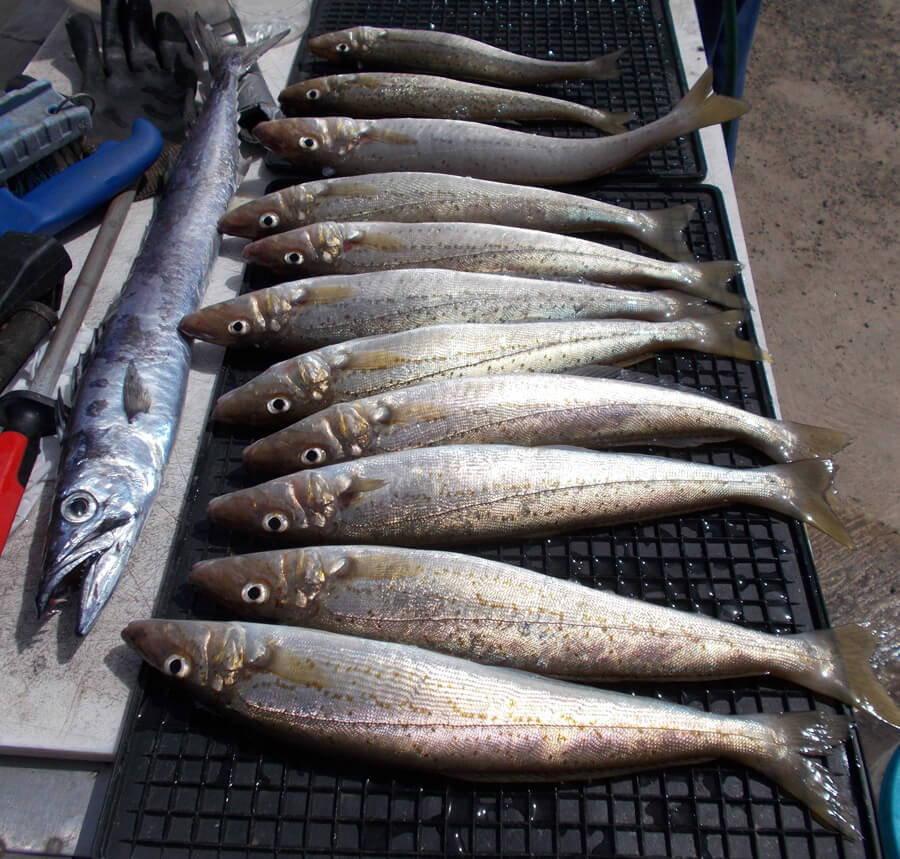 David Milne headed out solo on Tuesday and fished Tooradin channel, Warneet and Middle Spit for some nice whiting with mussel being the go-to bait.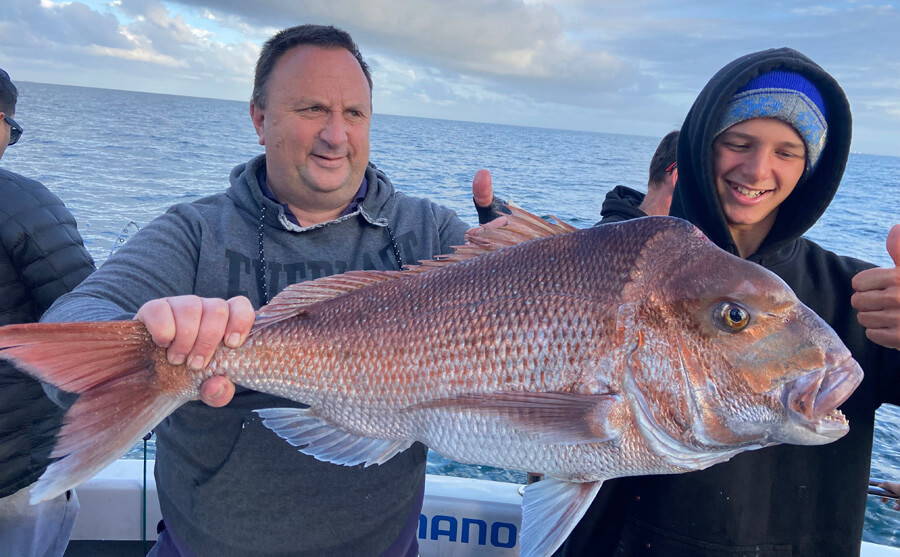 Marco from Sharkmen Fishing Charters helped lucky angler David land this 9.3kg snapper caught on a snatcher rig and a pillie cube for bait. Cracking snapper and congrats to David on his catch.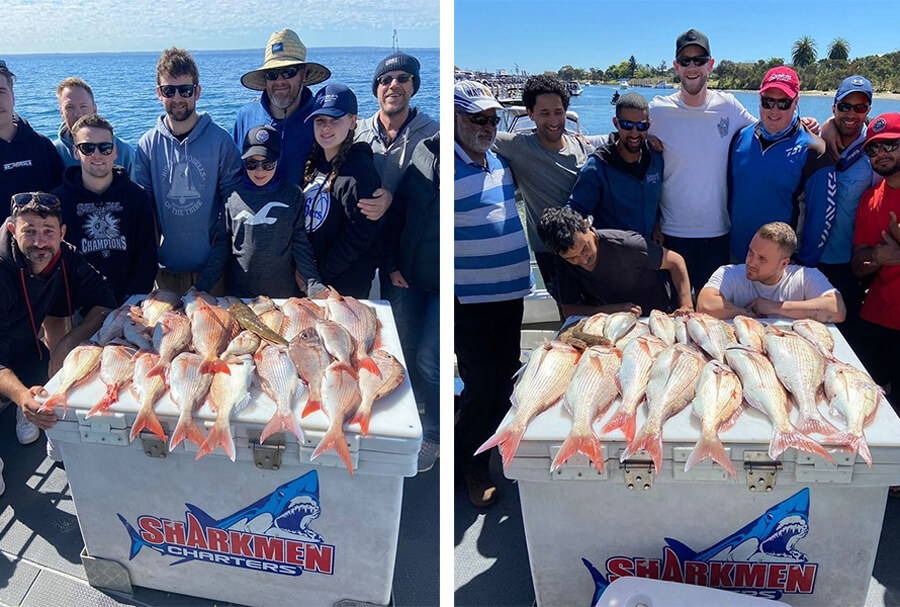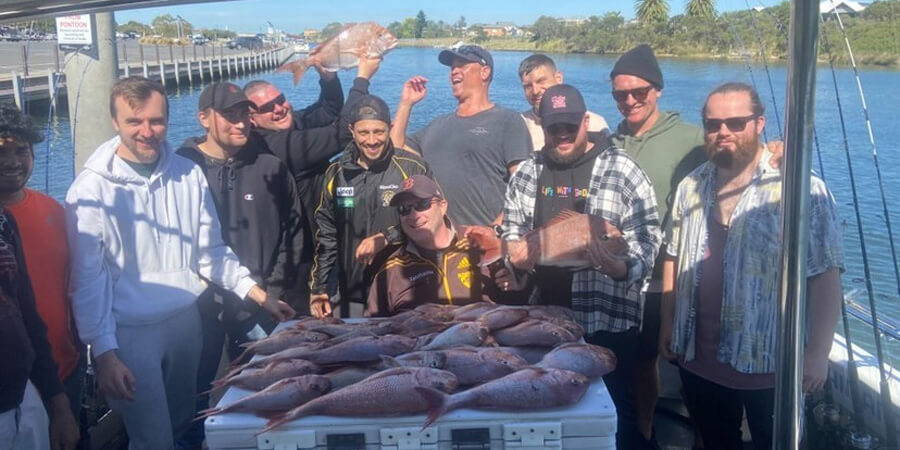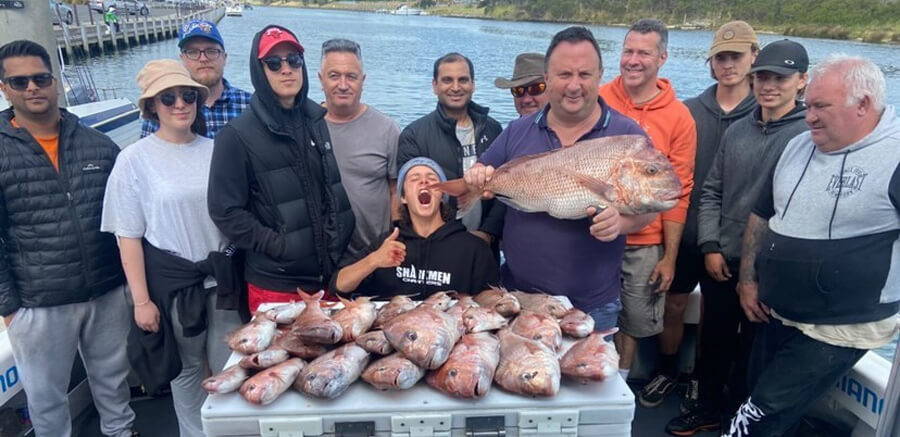 The Sharkmen Fishing Charters crews caught some fantastic snapper with their customers this week fishing Port Phillip Bay.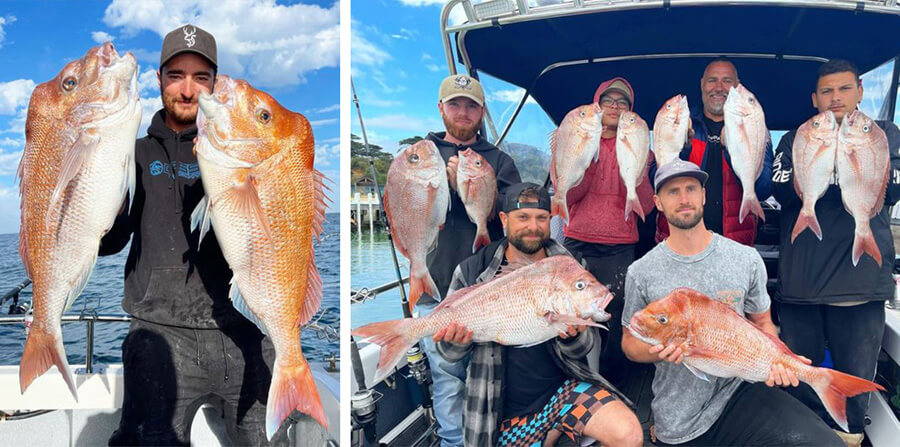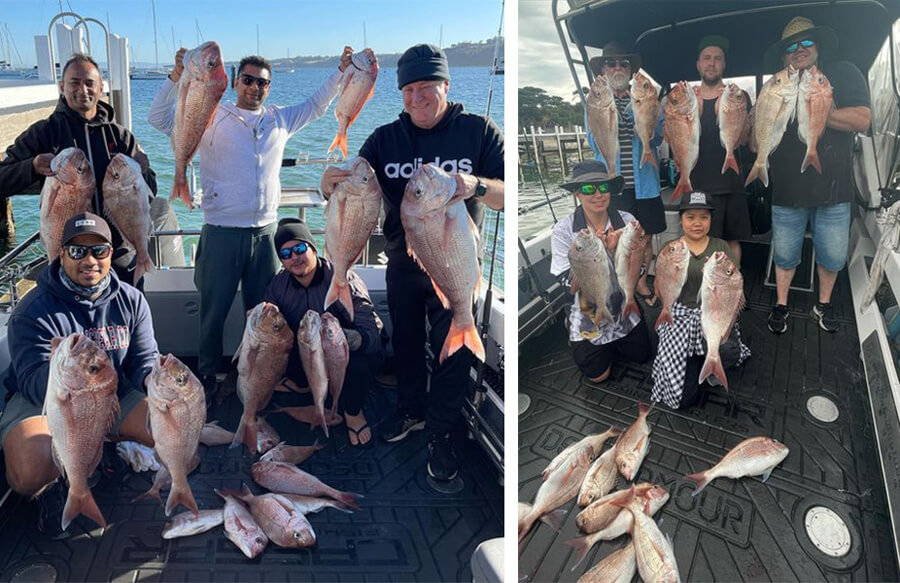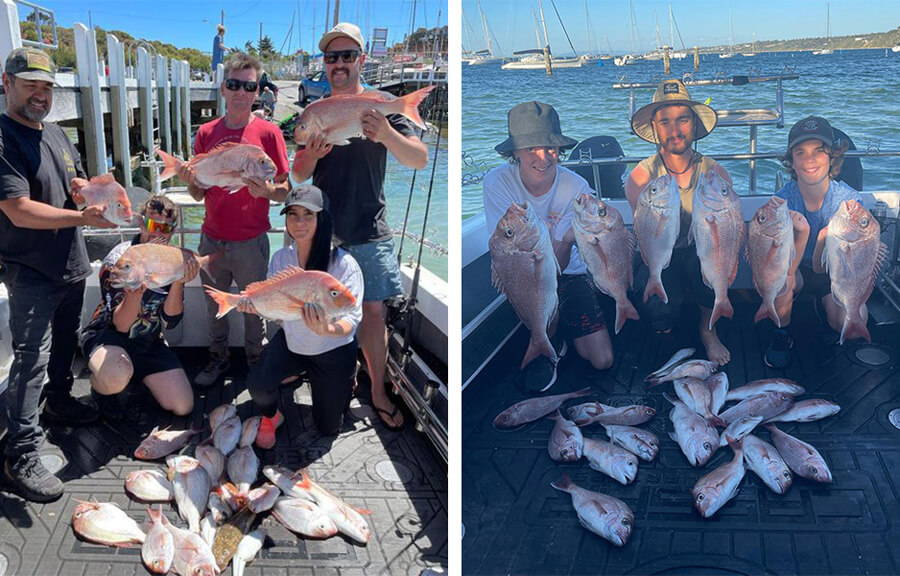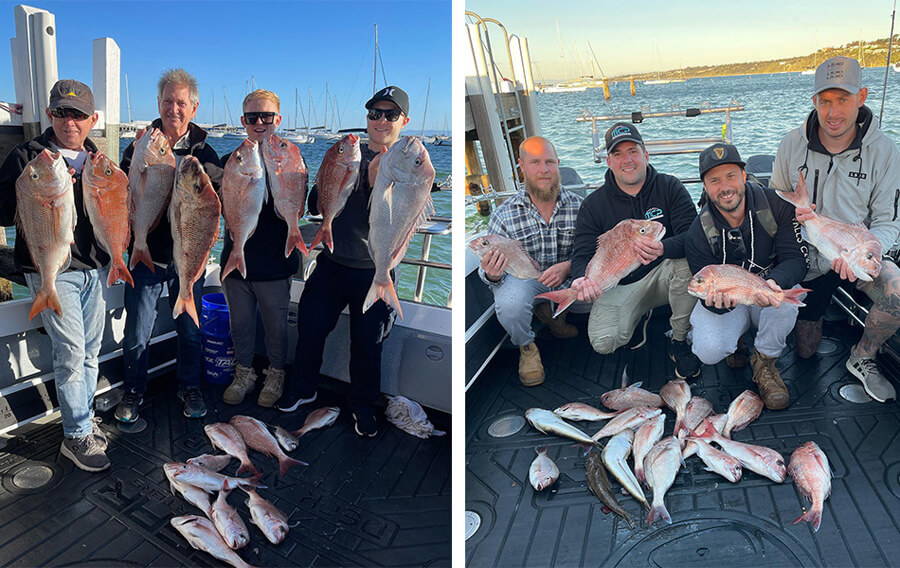 Chris Cassar from Cassar Fishing Charters had some outstanding trips on the PPB snapper with his customers this past week with bag-out sessions every time plus some welcome by-catch of gummy sharks and flathead.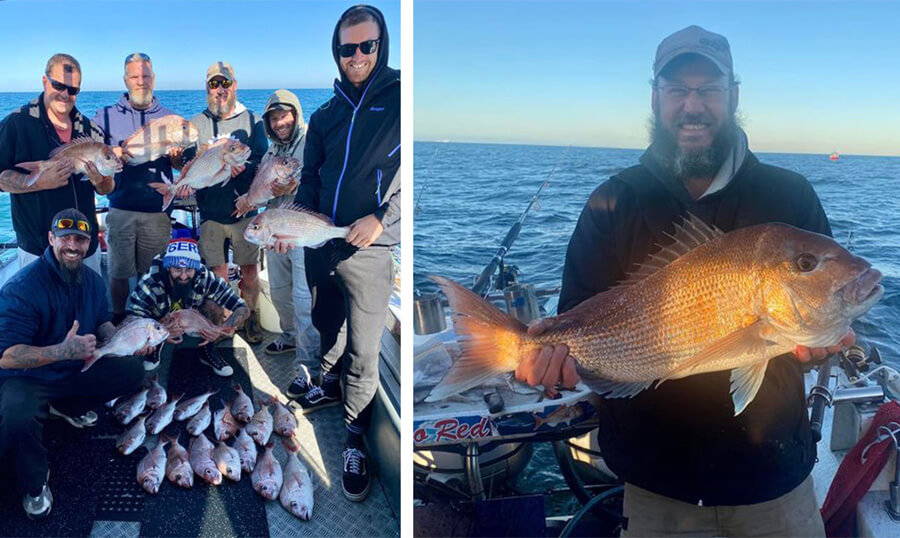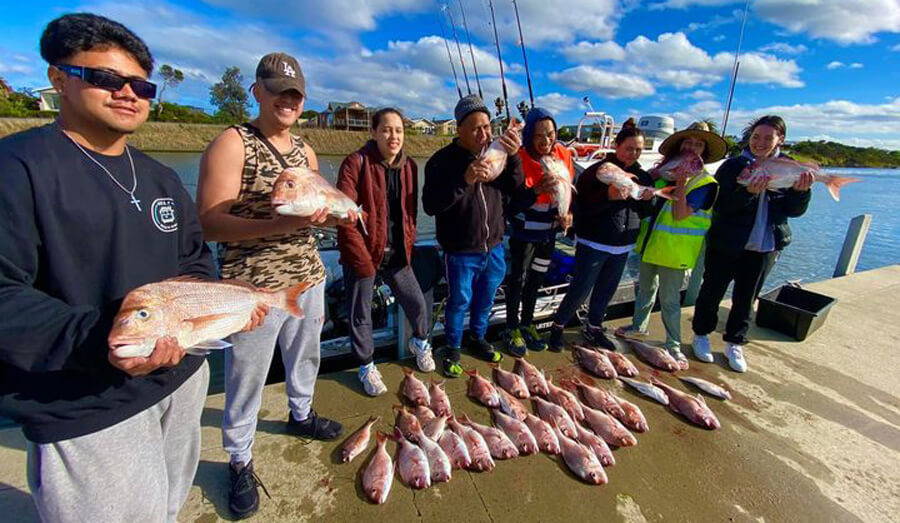 Jayson Turner from Pro Red Fishing Charters fished Port Phillip Bay with his customers this past week and caught some fantastic snapper.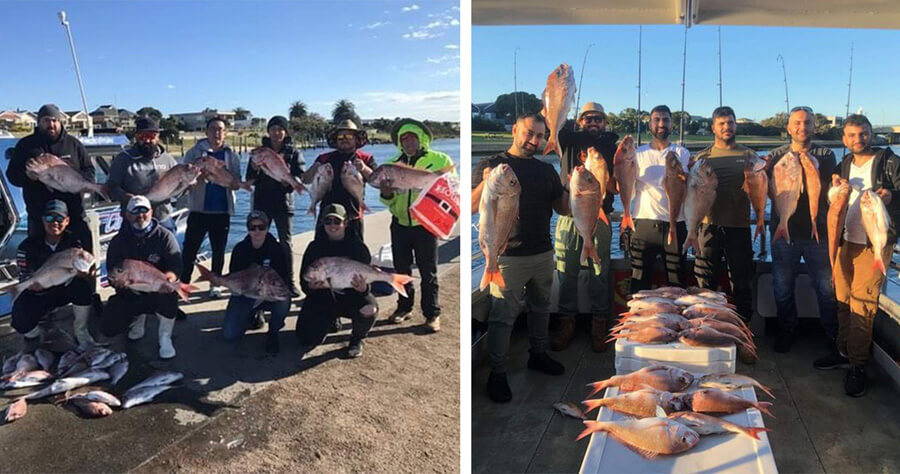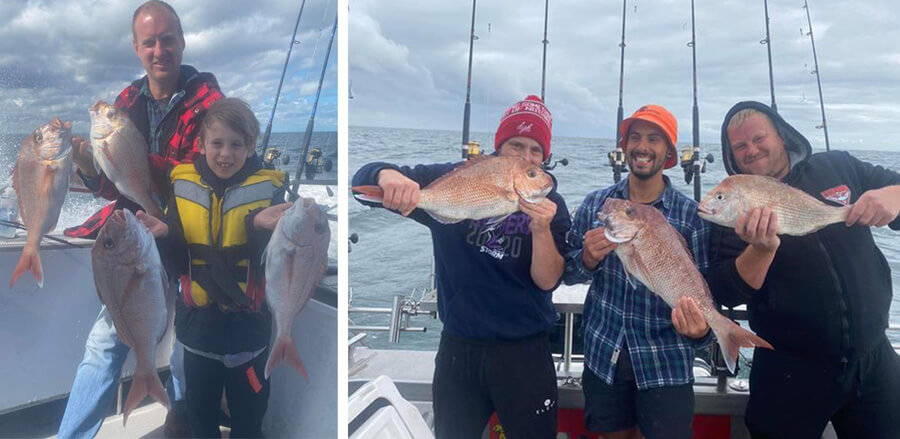 Matt Cini and the crews from Reel Time Fishing Charters had a ripper week on the Port Phillip Bay snapper with their customers catching some quality fish.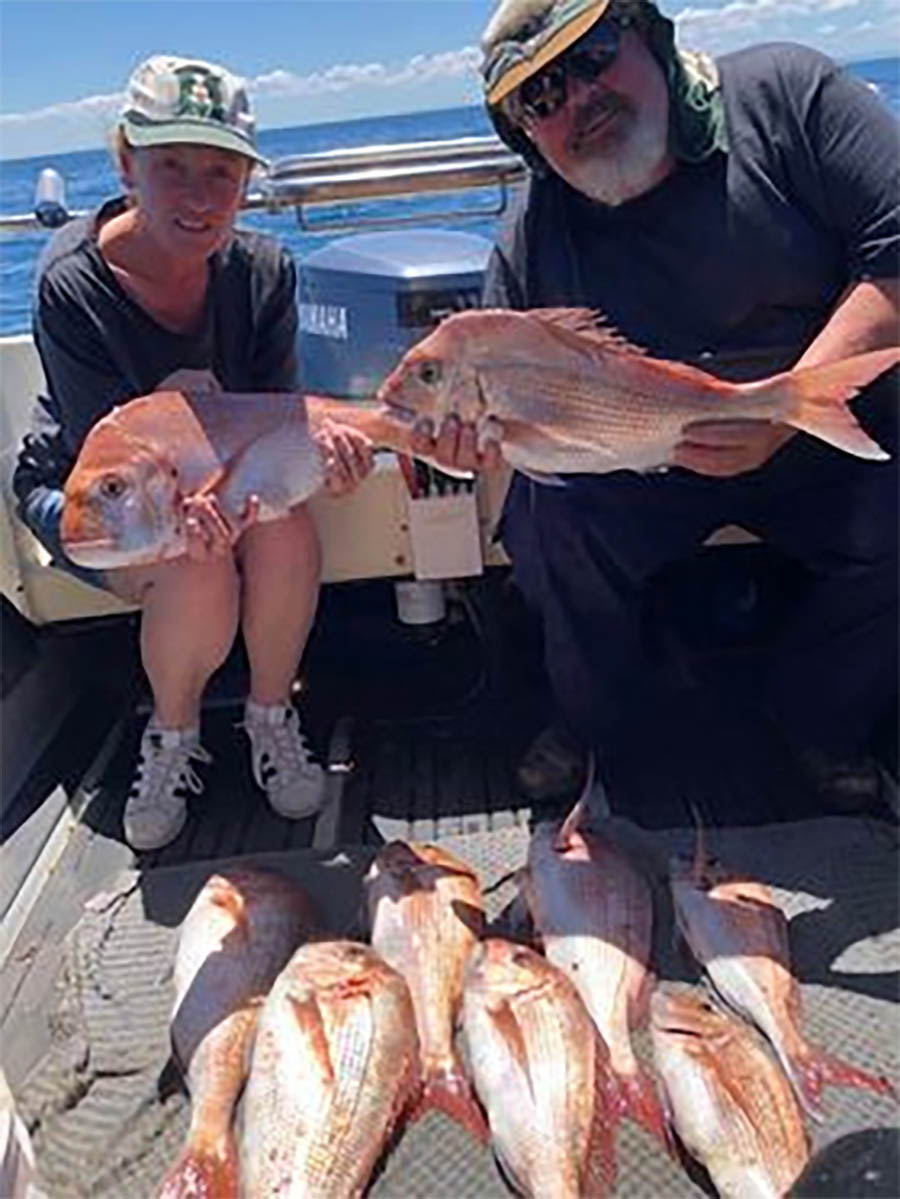 Terry Watkins fished with Cindy and Glen out from Chelsea in 18 metres and they caught some cracking snapper.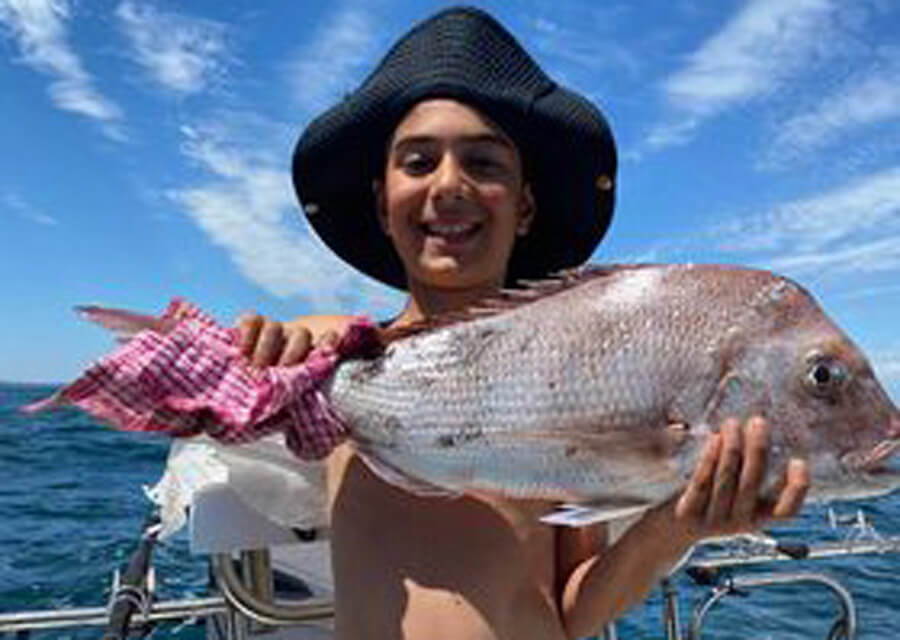 Mark and Levi caught some fantastic snapper fishing out from Carrum this week. Gotta love the snapper action at the moment!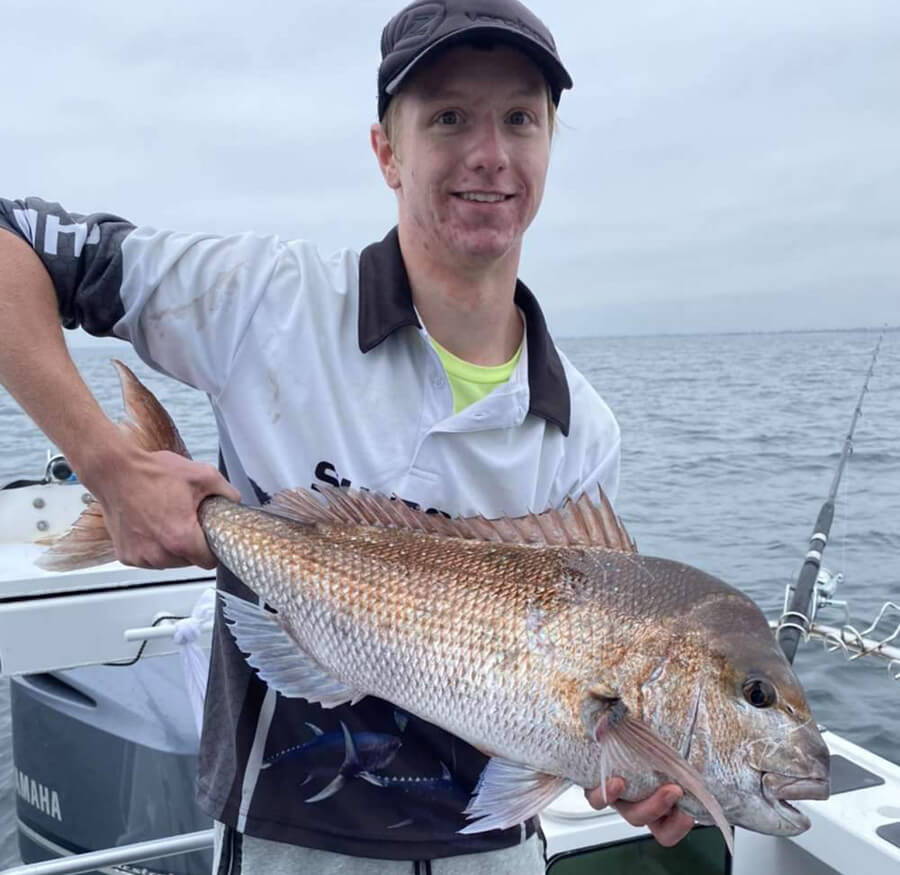 Tom Kaehne caught this ripper 6.5kg snapper out from Carrum in 16 metres using silver whiting for bait.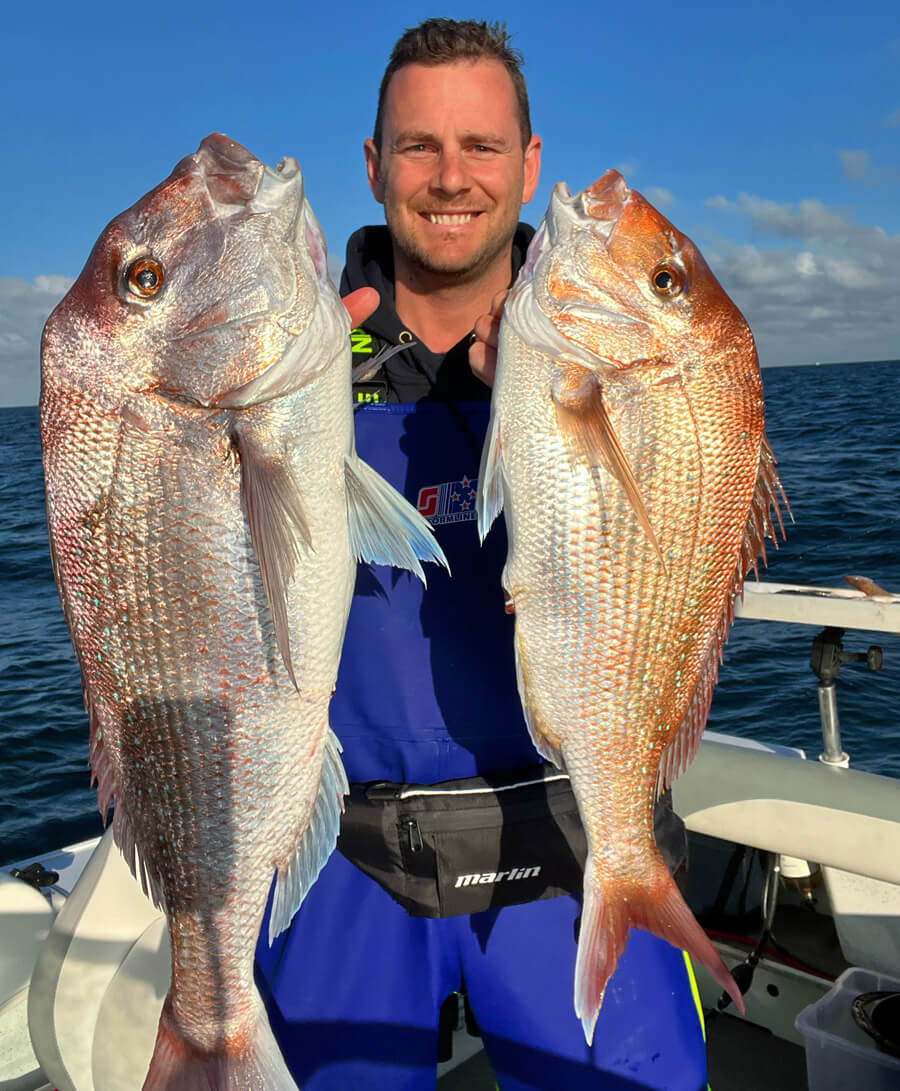 Rich Mclean caught these beautiful snapper in 19m off Carrum using silver whiting for bait.
Scott and Brendon fished out from Frankston and Scott caught this fantastic 58cm flathead among standard size flatties and pinkies.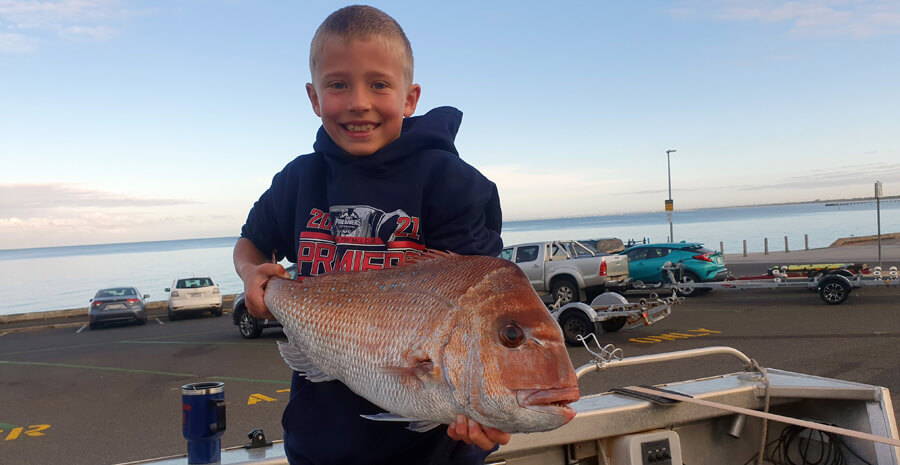 Kai caught his first big snapper fishing off Frankston in 16 metres on the weekend, well done Kai!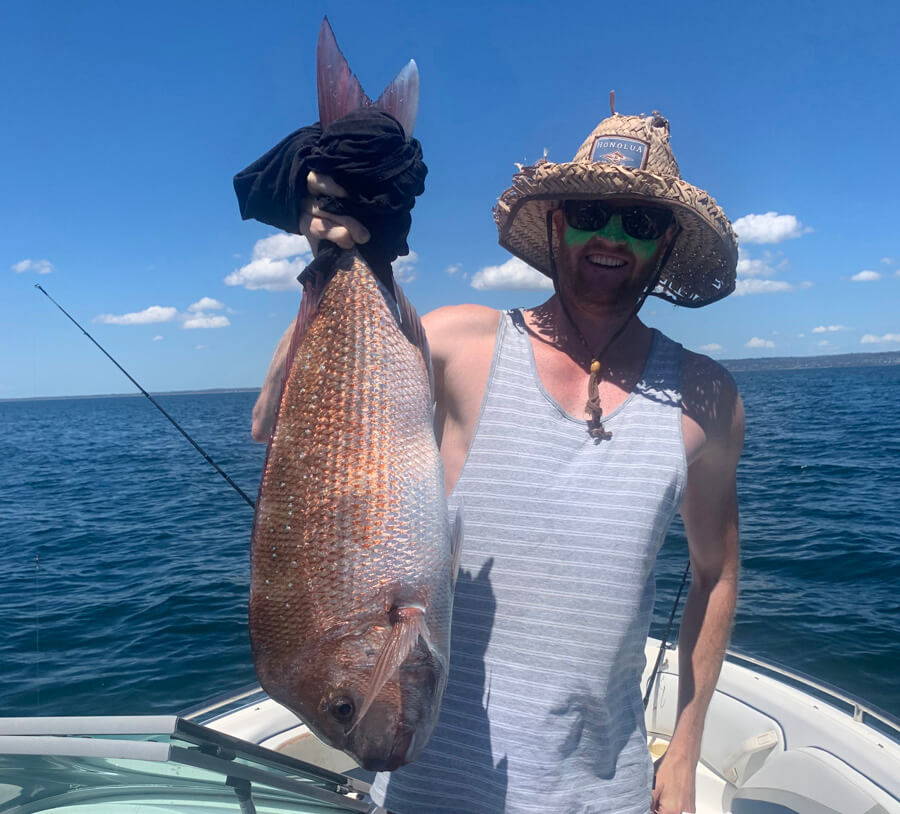 Chris caught his first ever snapper in 19 metres off Frankston using the last pilchard from the bag, well done Chris-o!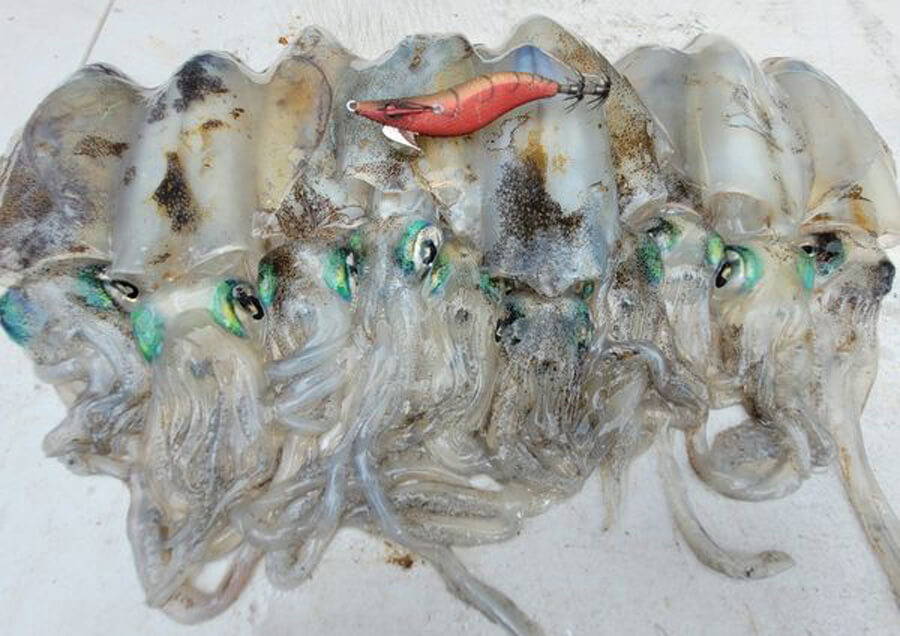 Frogley's Offshore rep Gerry Morsman headed out for some bait collection fishing off Mt Eliza and had no trouble getting his bag of squid using the Majorcraft Egizo jigs. Gerry mentioned he checked a number of areas from Mt Eliza to Mornington and found squid at every stop.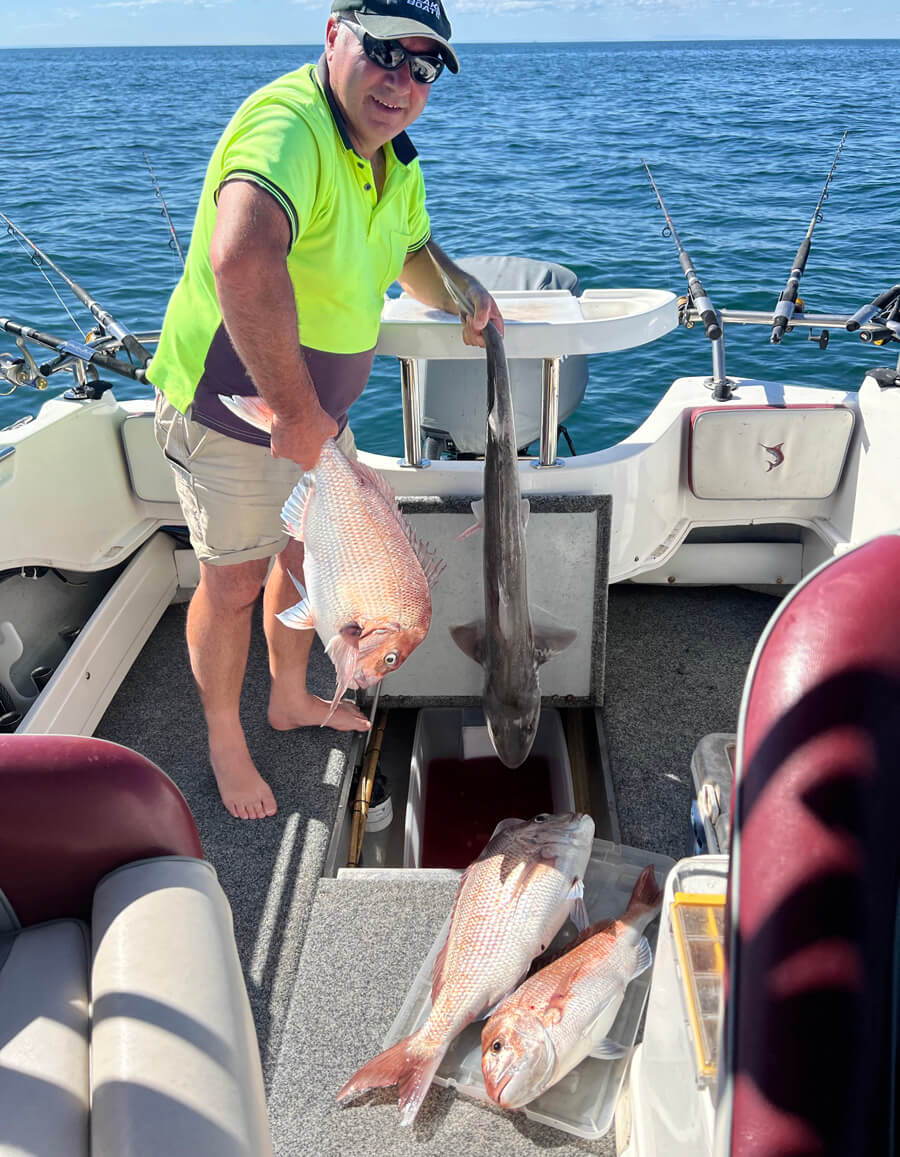 John caught some ripper snapper amd a gummy off Mornington on Sunday one hour before and one hour after tide change.
Zac Cross from Cross Country Fishing Charters has been getting some cracking fish with his customers fishing offshore this past week.
Amelia fished with her dad out from Portarlington on the weekend and caught her first snapper for the season using pilchards for bait.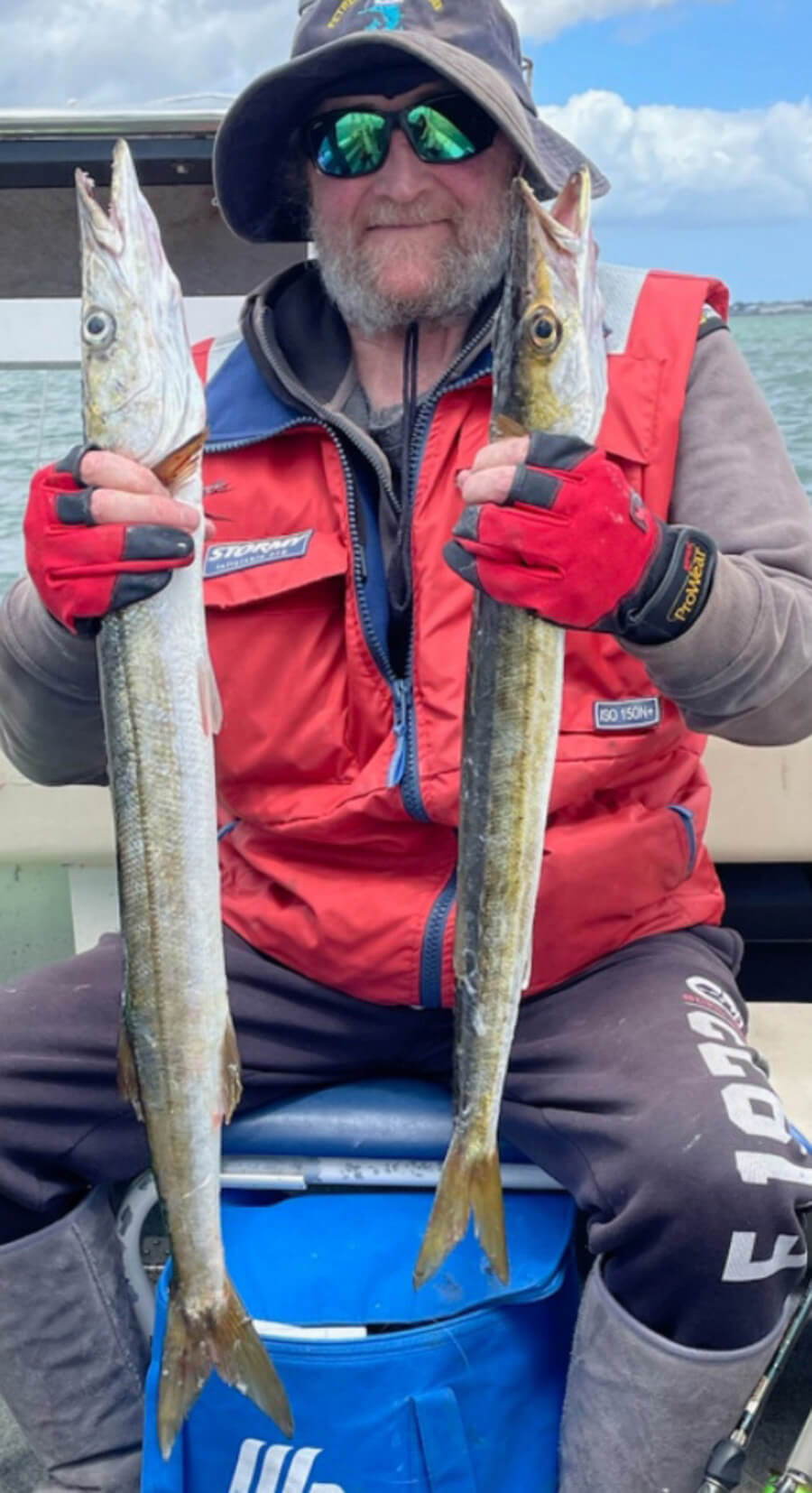 John Carroll caught these lengthy pike (70cm and 80cm) using soft plastics at Point Henry on the weekend.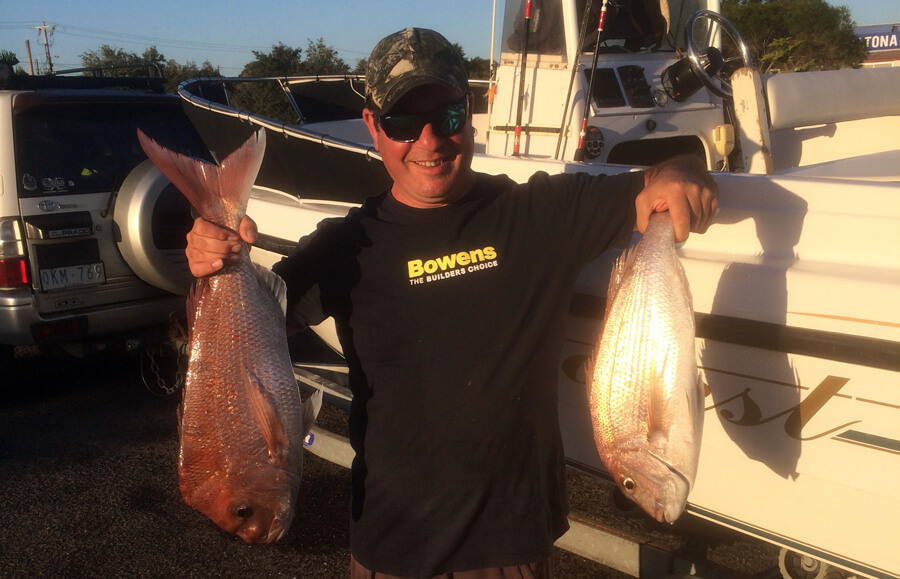 Anthony got a bag of nice snapper fishing off Altona with his biggest fish weighing around 4kg.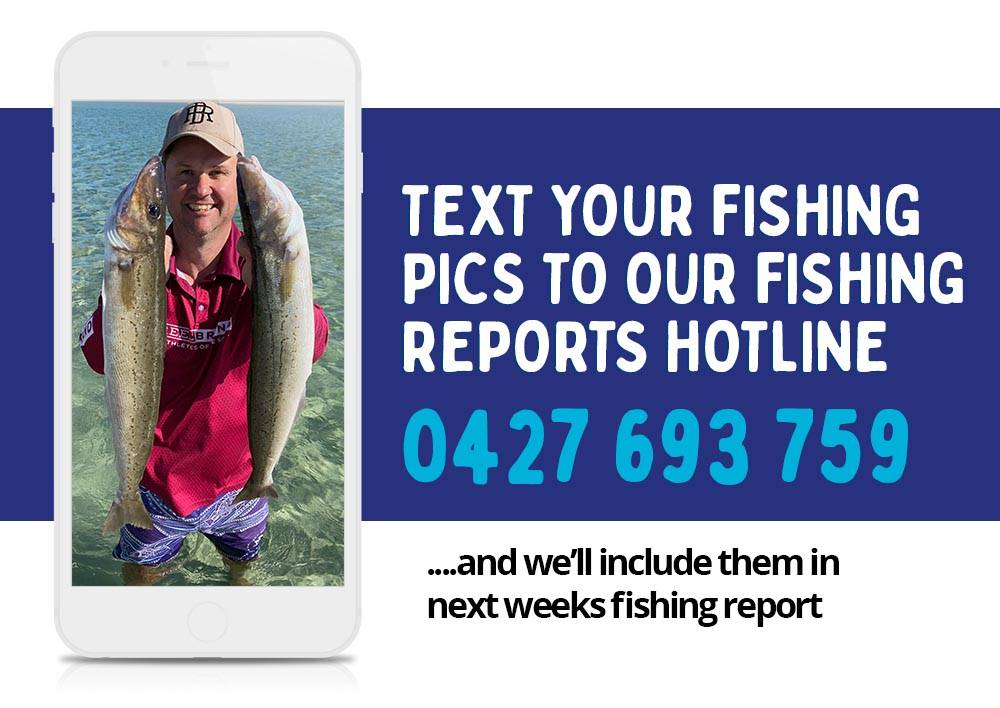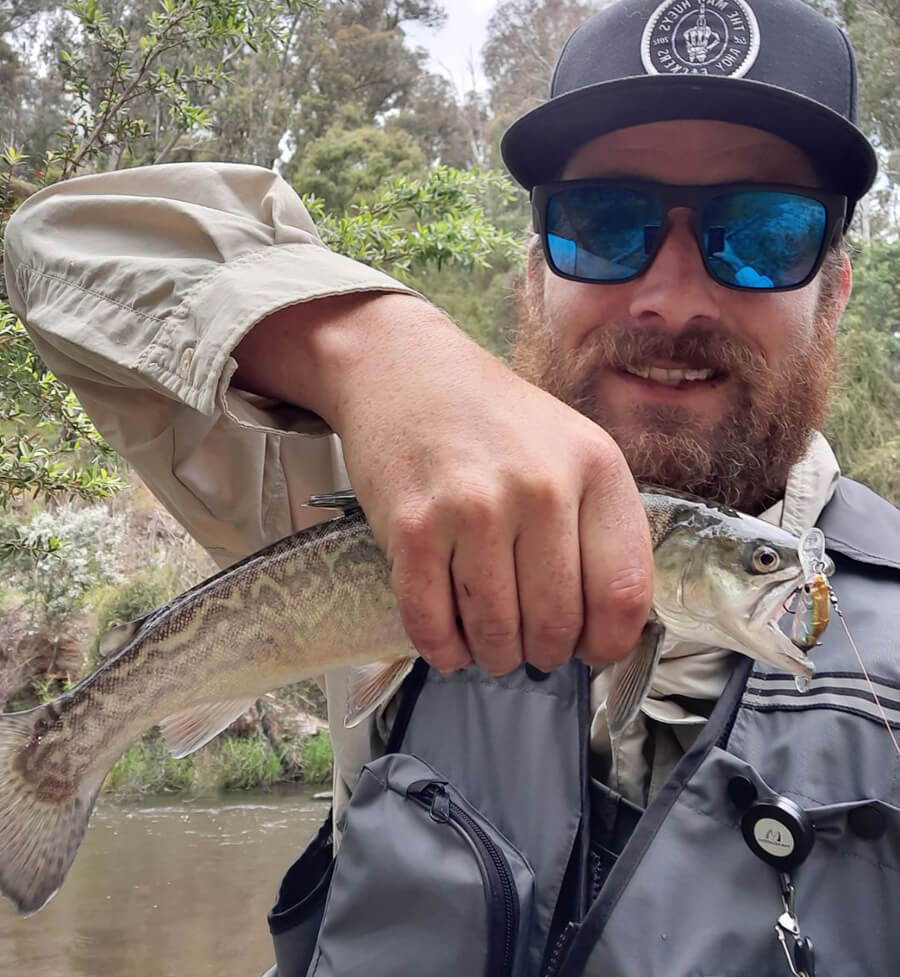 Mark Annand caught this rare tiger trout fishing the Steavenson river at Buxton.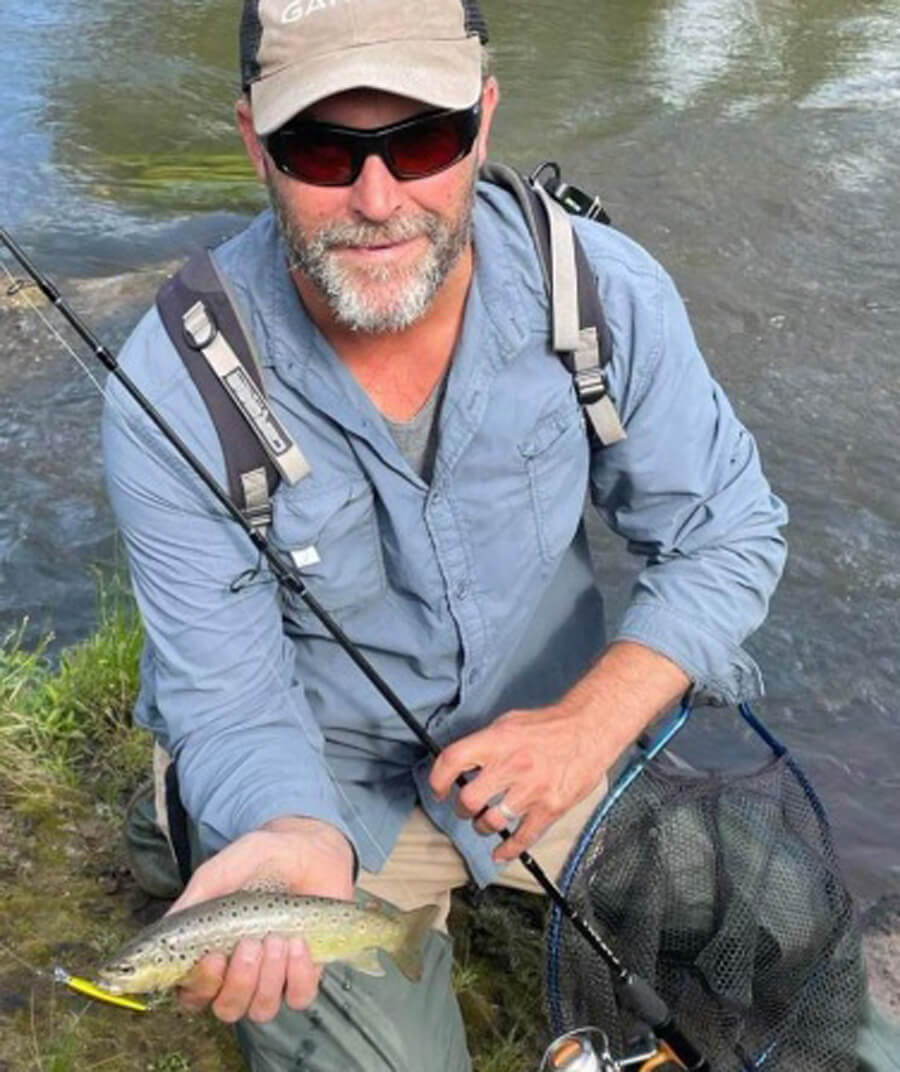 Andrew Ketelaar and Michael Hearn fished the Baw Baw area and caught some nice brown trout using the Daiwa Presso Minnow in brown trout pattern.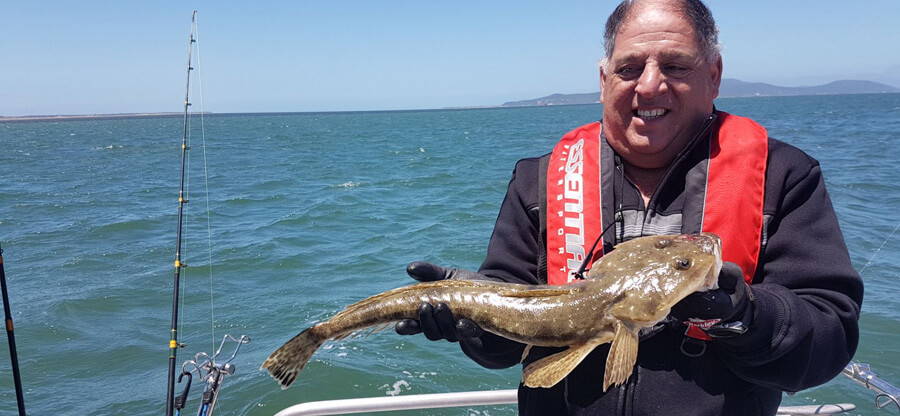 Nick Cascanis caught this solid 58cm flathead using trevally fillet for bait fishing Port Welshpool on Monday.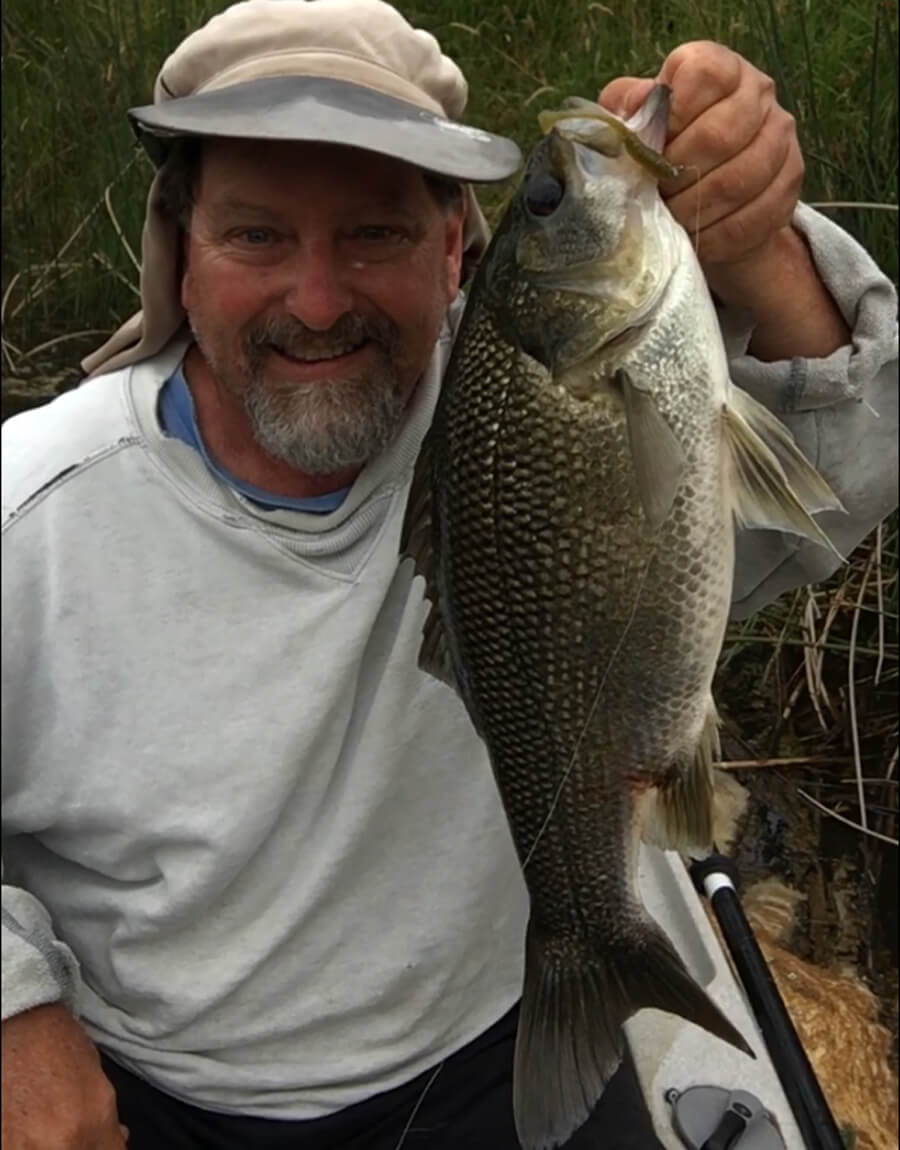 Brett Geddes caught this ripper 51cm bass fishing Swamp River, congrats on the new PB mate!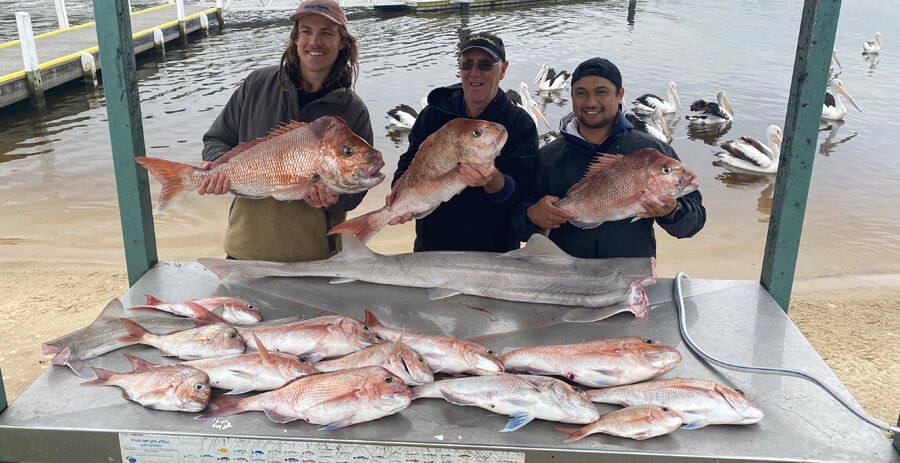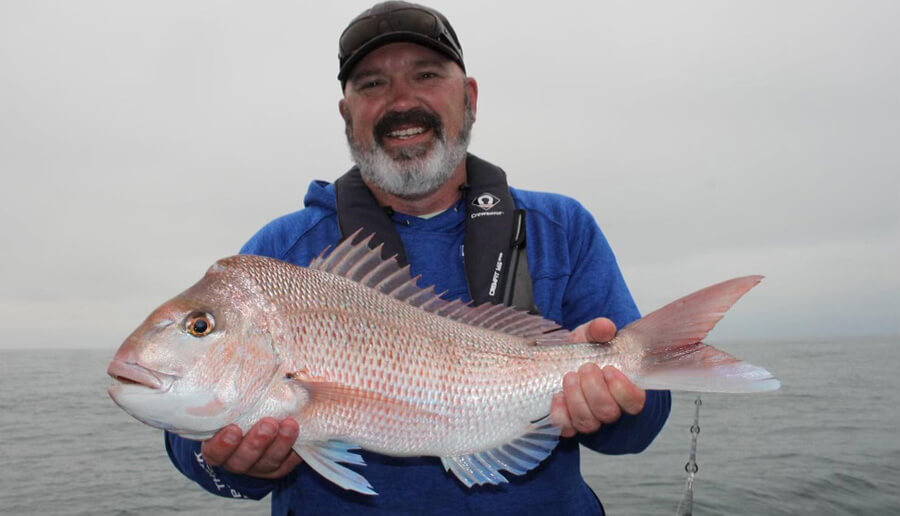 Brett fished with Far Out Fishing Charters off Lakes Entrance and had the crew help him land his PB snapper and gummy in the one session, well done Brett!

Leigh Power caught this beautiful 65cm Murray cod fishing near Cobram last week.
IFISH WITH TACKLE WORLD - SUMMER SERIES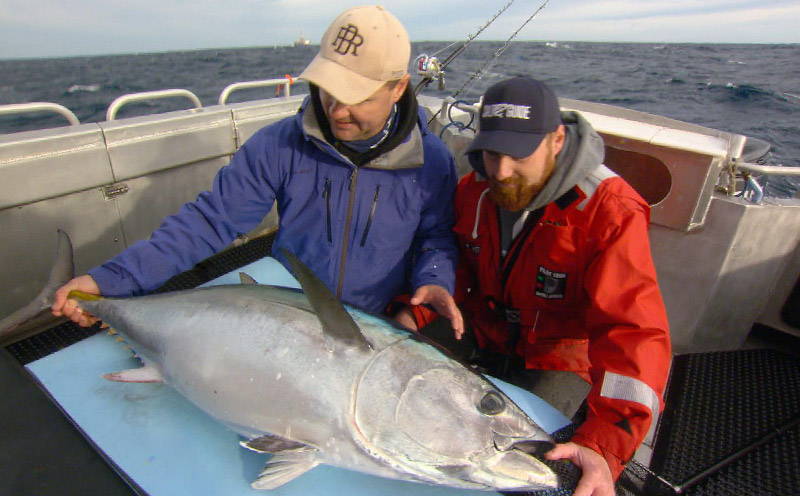 THIS WEEK ON IFISH TV
LOCATION: APOLLO BAY, VICTORIA
TARGET: SOUTHERN BLUEFIN TUNA
SUNDAY 19TH DECEMBER, 2021 on 10BOLD at 10AM
Catch past episodes of IFISH TV on Youtube so you can get your fishing fix any time, any where.
TALKING FISHING - C31 - TUESDAYS at 8.30pm
Catch "Talking Fishing" on Melbourne's C31 TV (CH44) at 8.30pm each Tuesday night. Staff members David Kramer and Adam Ring together with Niki Duckstein host Australia's only "Live to Air" fishing television program at this prime time-slot. Put Tuesday night's at 8.30 away in your weekly diary of TV shows to watch!
Good Luck with your fishing and stay safe on the water,

The TEAM at Tackle World Cranbourne & Mornington