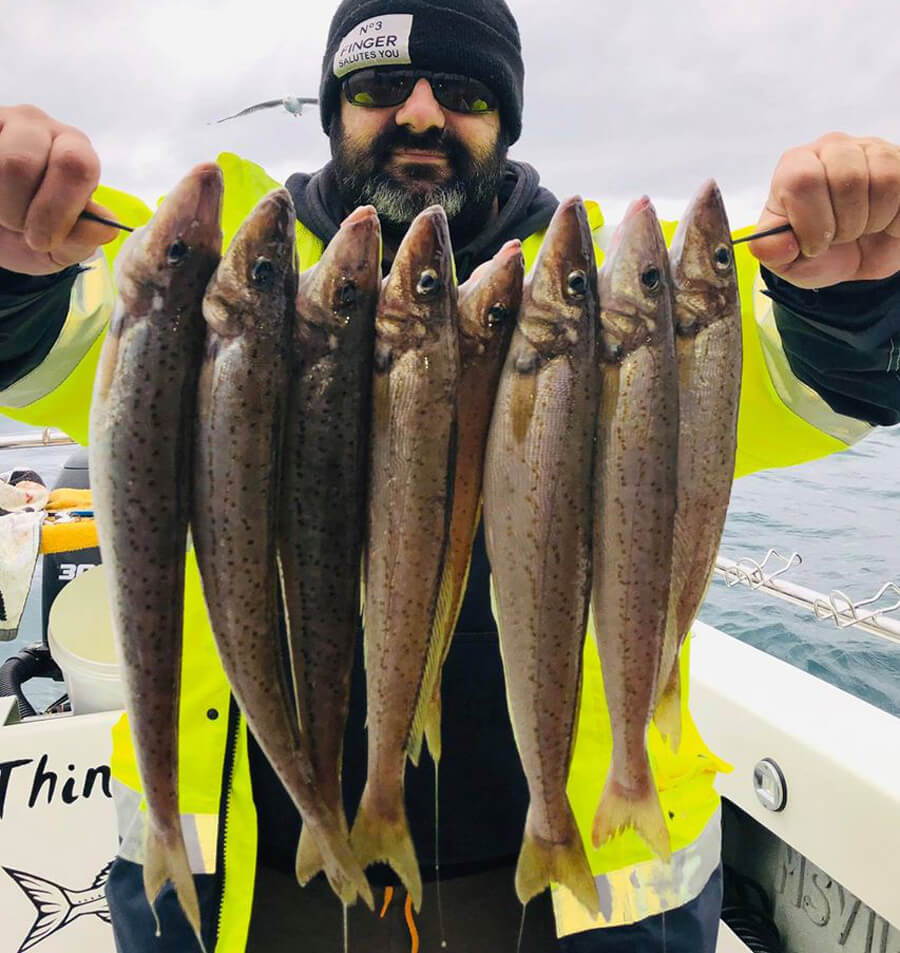 Shaun Furtiere from Think Big Fishing Charters had John and and Darren on board for a morning session on the whiting and didn't disappoint with some nice KGW landed.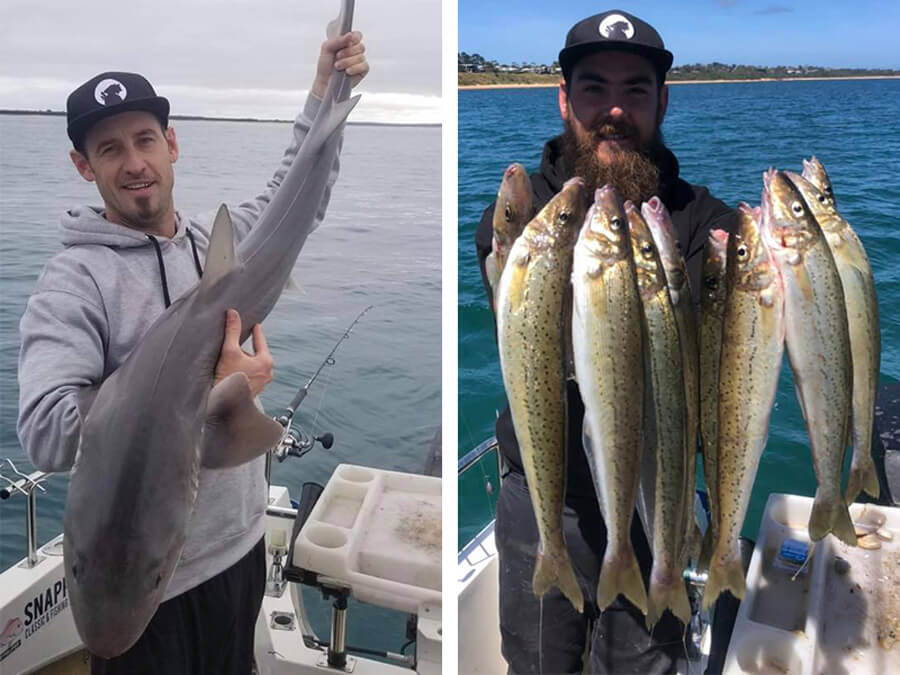 Julian Rennie fished with Gerry Morsman around Buoy 14 on Sunday morning and managed this nice gummy caught on trevally during the run in tide. The guys then headed to Ventnor where they picked up a nice feed of whiting in 6 metres of water using pipis for bait.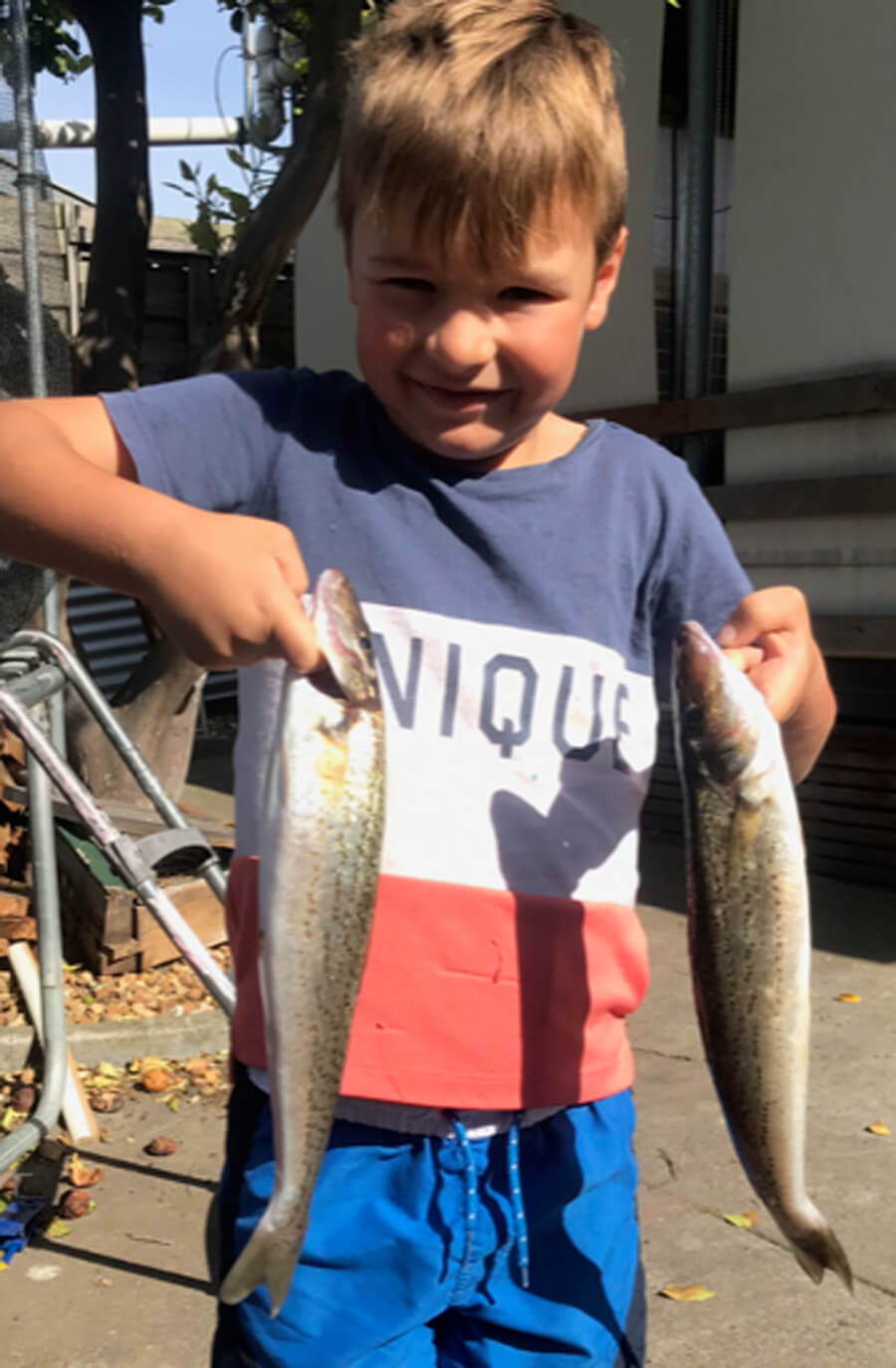 6 year old Luke Andonovski caught some fantastic whiting fishing at Flinders on Sunday in only 1.5 metres of water.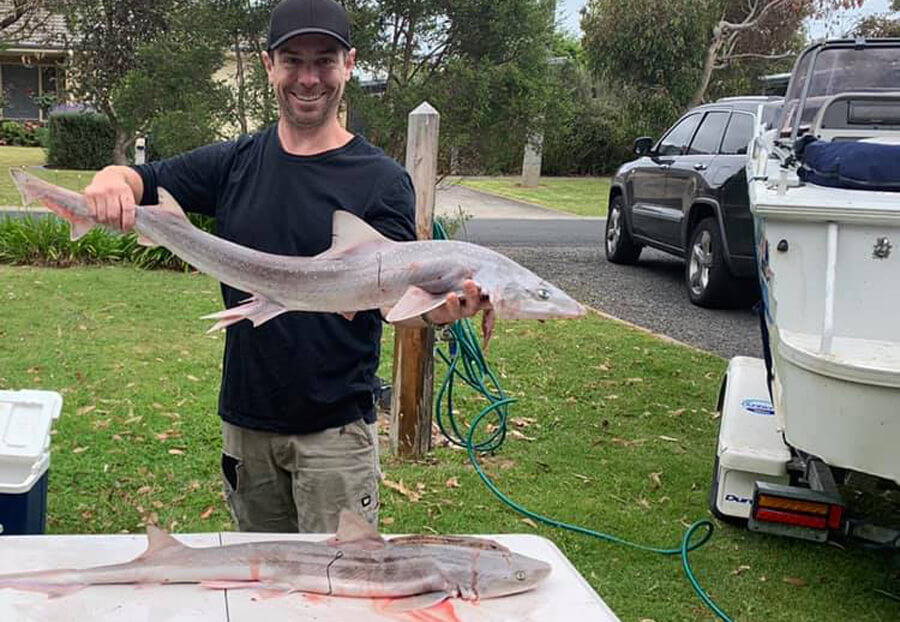 Troy Kenyon fished out from Rhyll in 10 metres of water and managed 2 nice gummies on fresh trevally.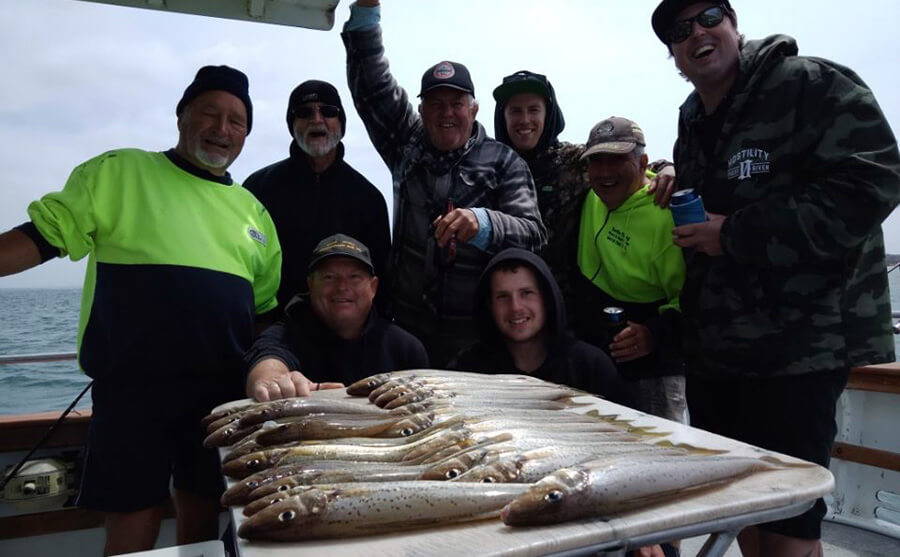 Steve Johnston from Ace Fishing Charters had customers Ron Cook, John Vandenberg and the boys on board for a ripper session on the whiting fishing off Tankerton.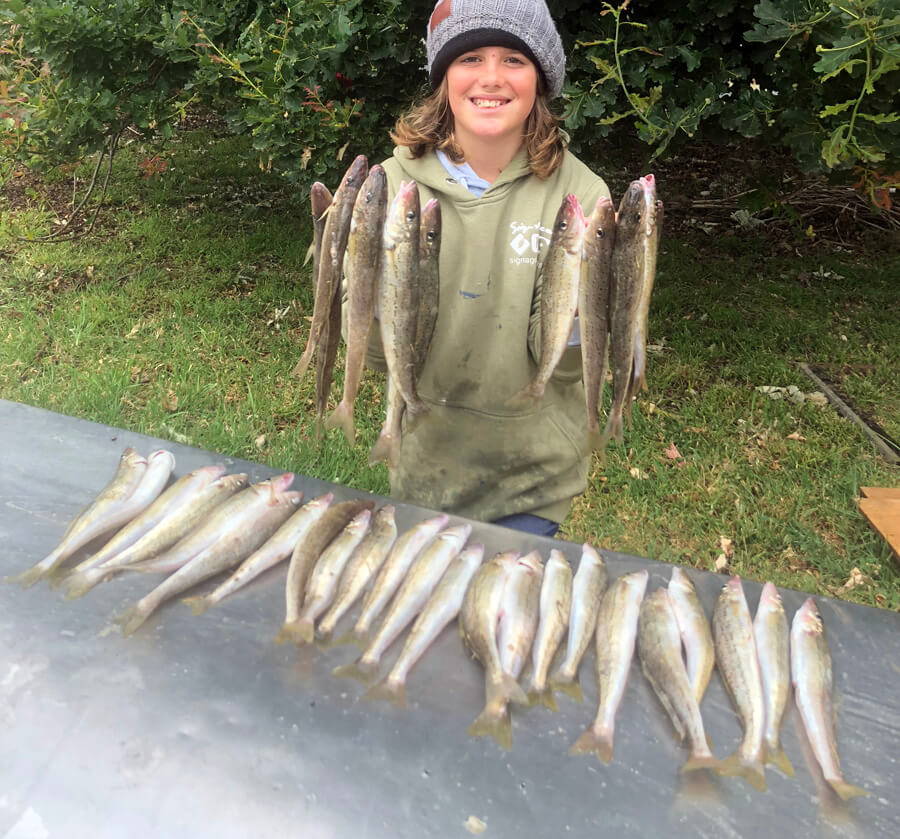 Kade Thornhill headed out with his Dad for a quick before school session at Middle Spit and managed a cracking bag of whiting using fresh squid for bait. Well done Kade.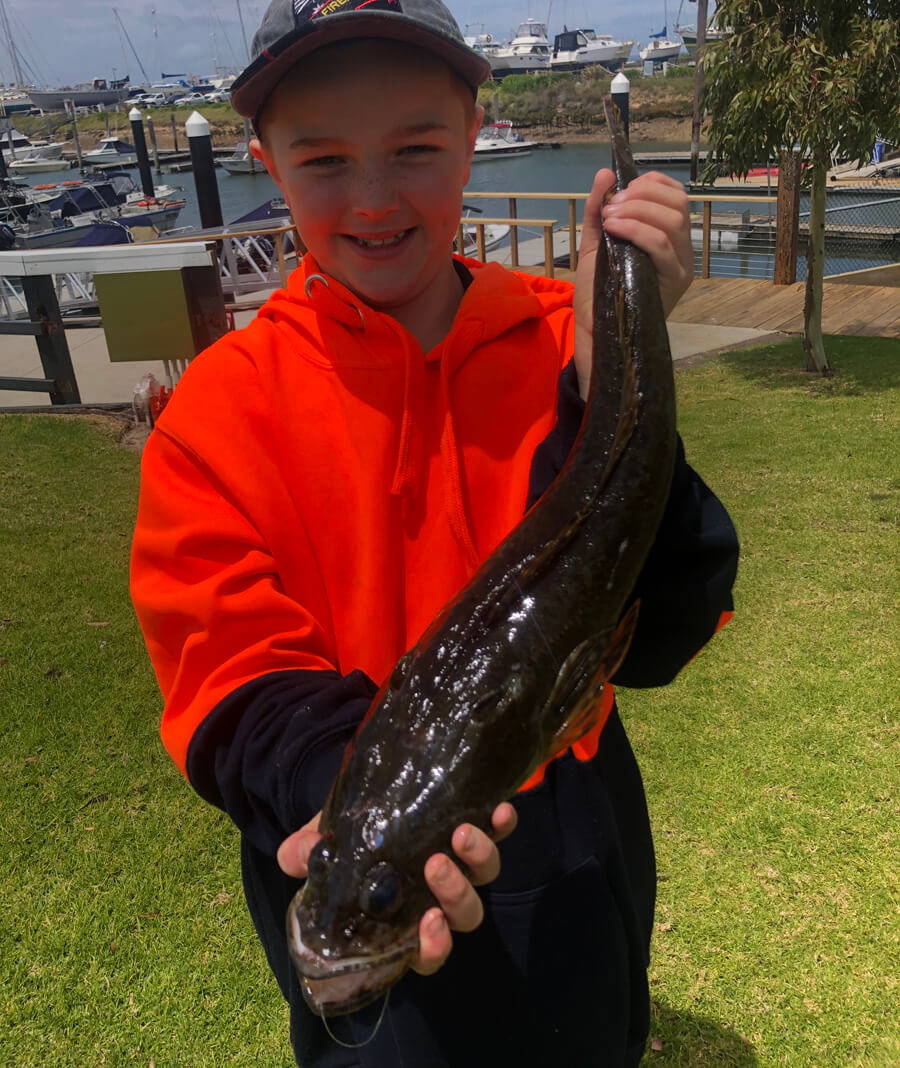 9 year old Hamish caught a nice 62cm flathead fishing Tyabb Bank.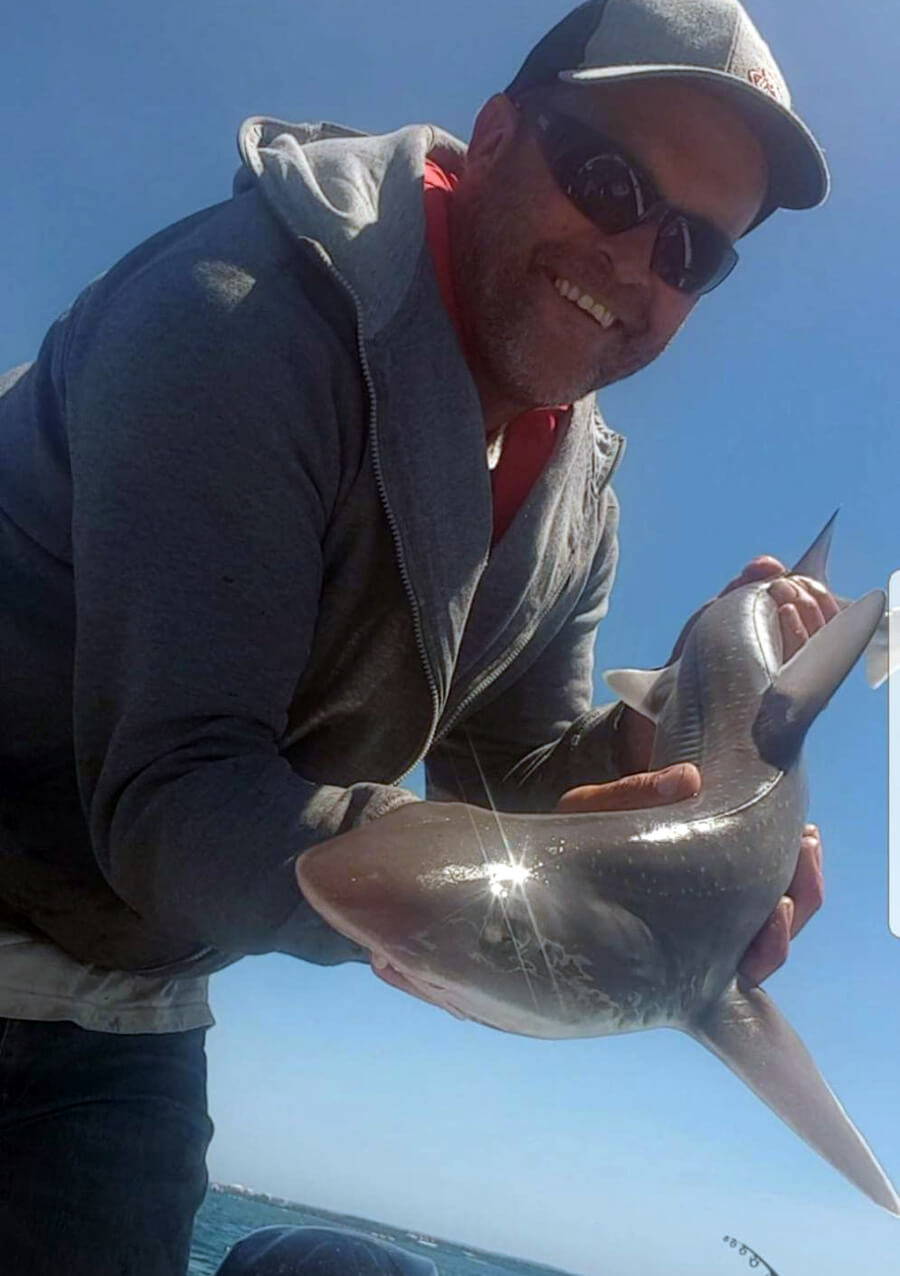 Andrew Ketelaar fished around Quail Bank and landed some nice gummies using trevally fillets for bait.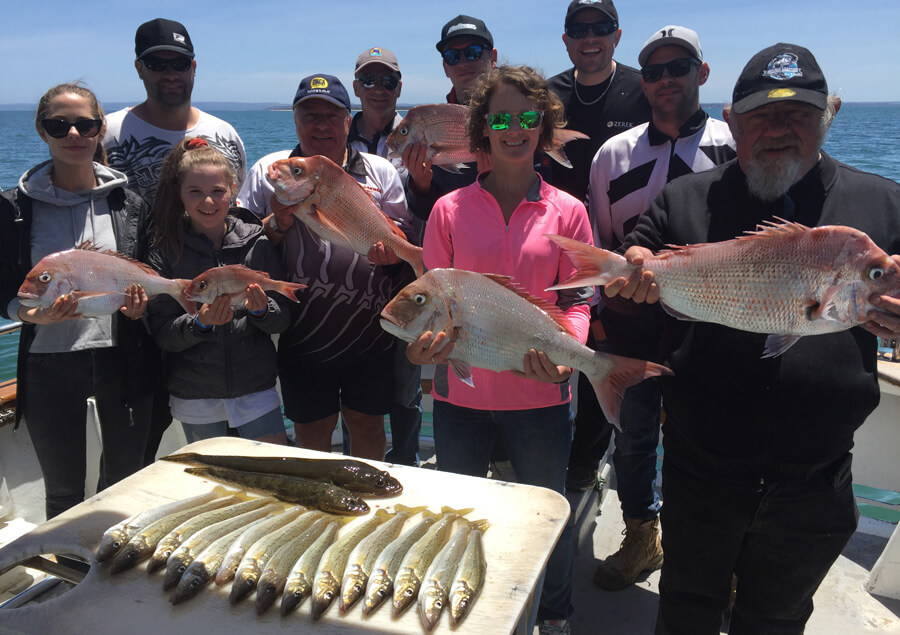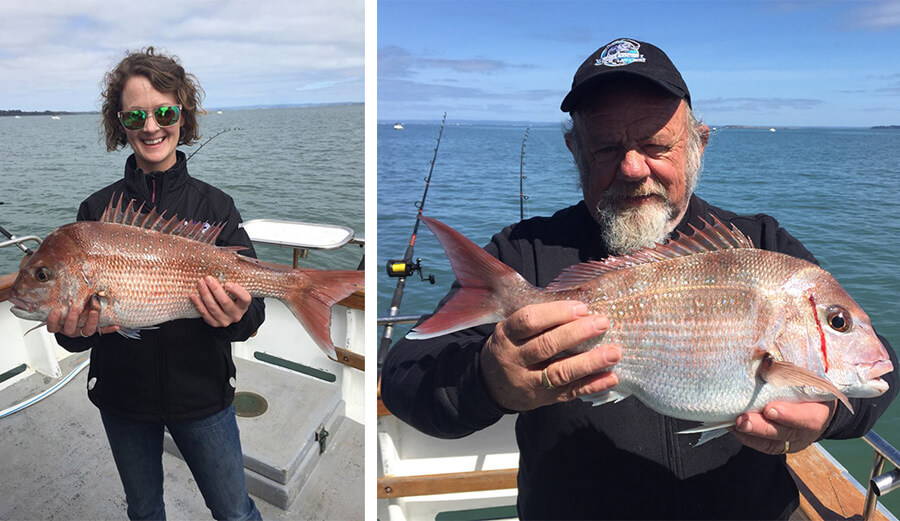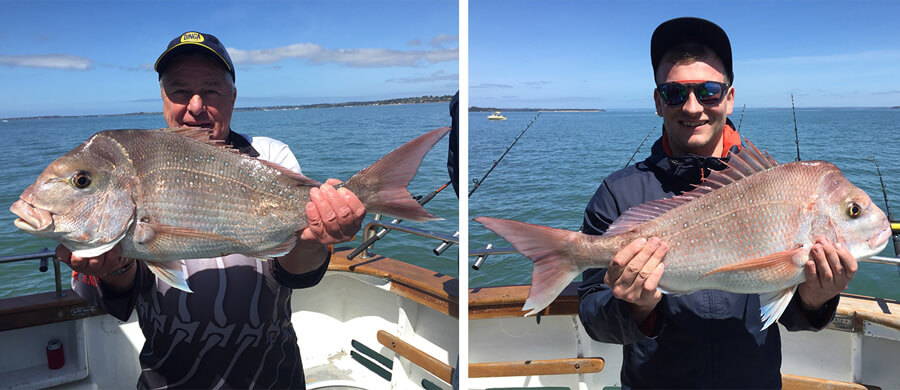 Steve Johnston from Ace Fishing Charters had Chris Baker and his family on board for a ripper day on the water catching snapper to 4kg at The Corals as well as some nice whiting and flathead caught at Tortoise Head.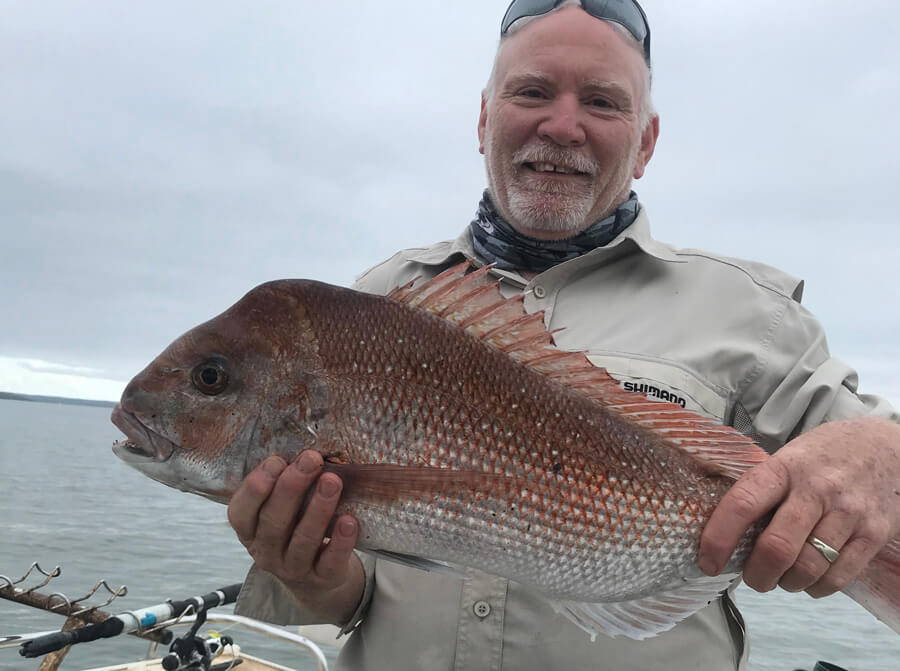 Al landed this nice snapper fishing The Corals as well as 5 nice whiting to 41cm.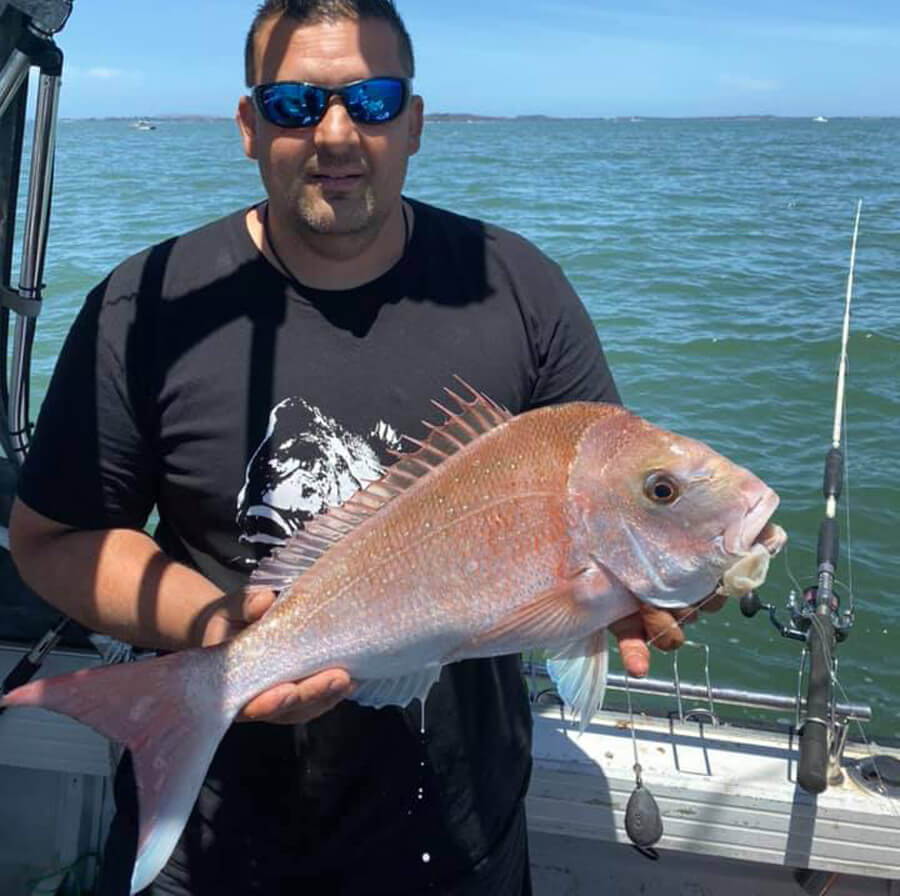 Ben Gutu with a great snapper caught fishing The Corals on the weekend.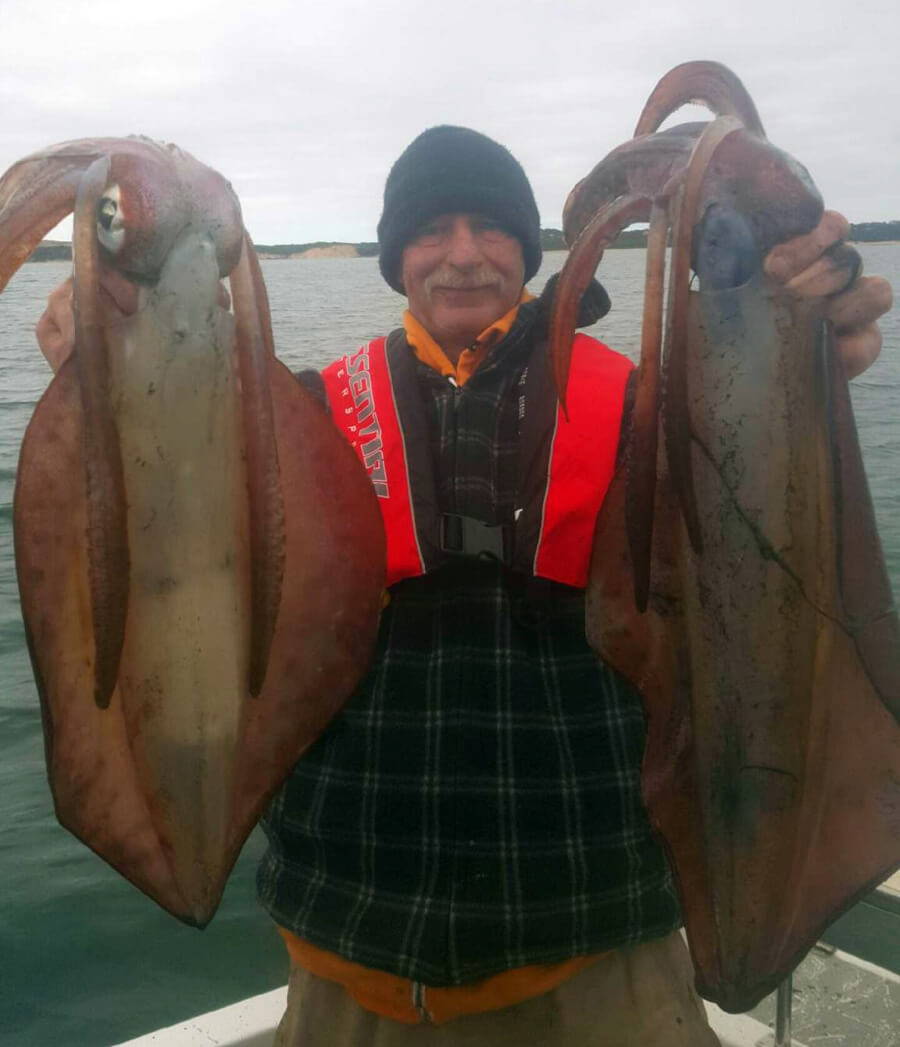 Brian Rinaldi with a couple of real thumping calamari caught from San Remo over the weekend. Well done Brian!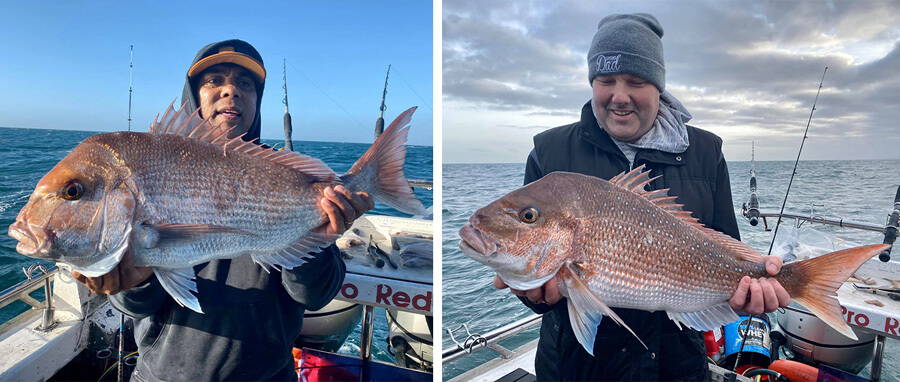 Jayson Turner from Pro Red Fishing Charters had a number of sessions on the snapper fishing Port Phillip Bay this week with his customers landing a good feed of fresh snapper.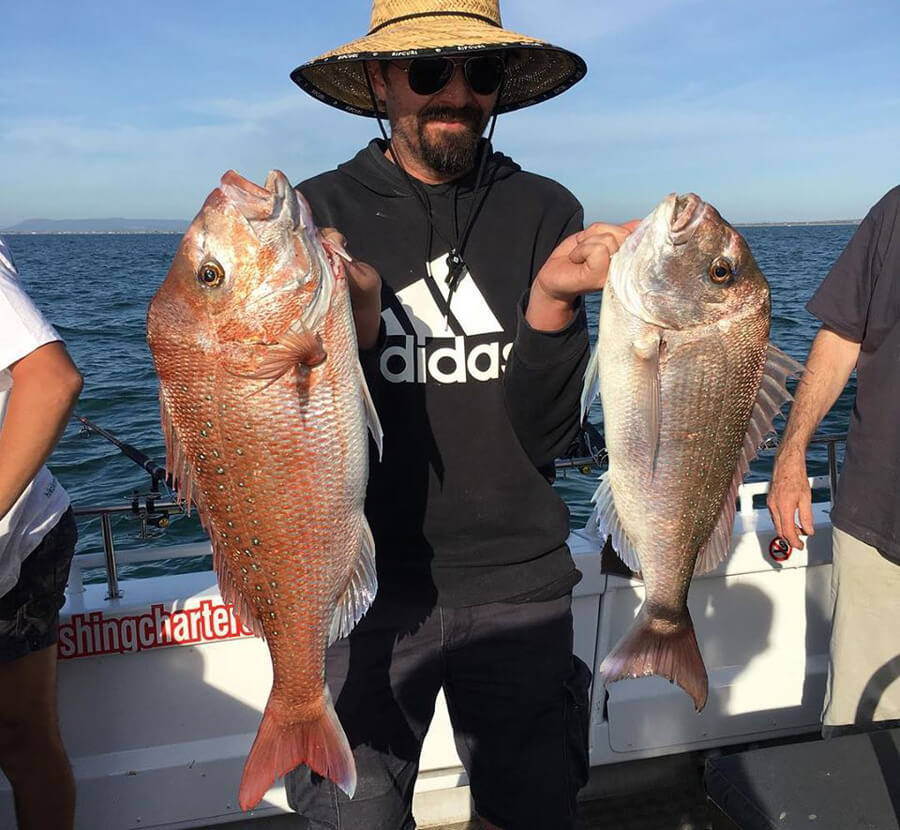 Simon Rinaldi from Red Hot Fishing Charters found some great snapper fishing Port Phillip Bay with his customers this week.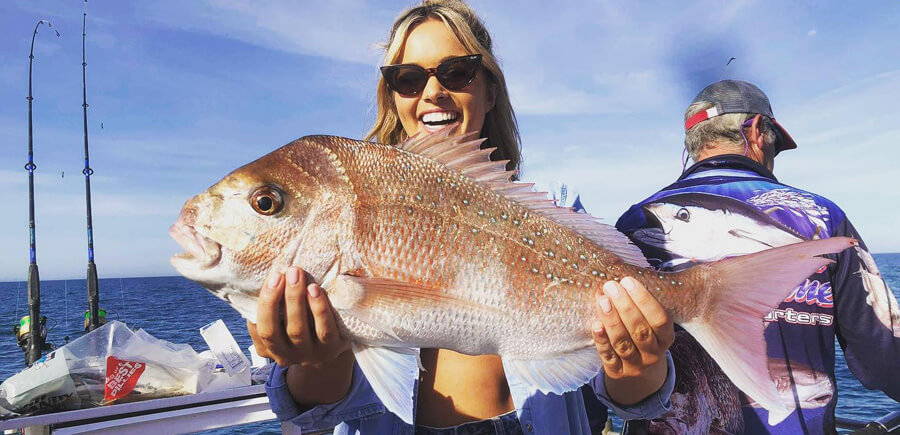 The Reel Time Fishing Charters crews have been hard at it on the snapper in Port Phillip Bay this week and have managed to find their customers some fantastic fish.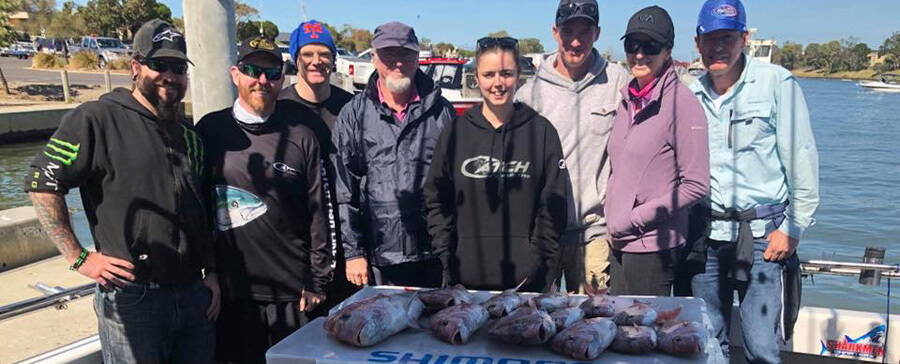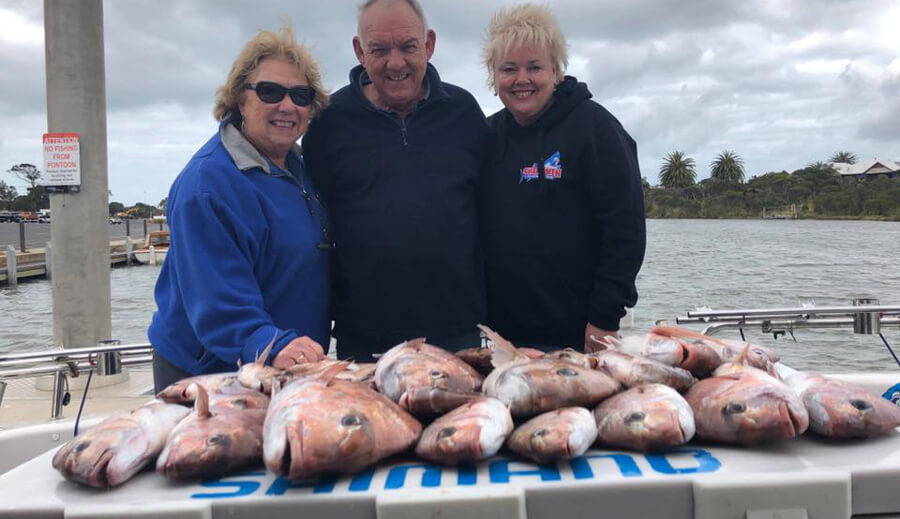 Rob and Dylan Mizzi from Sharkmen Fishing Charters found some fantastic snapper fishing Port Phillip Bay with their customers this week.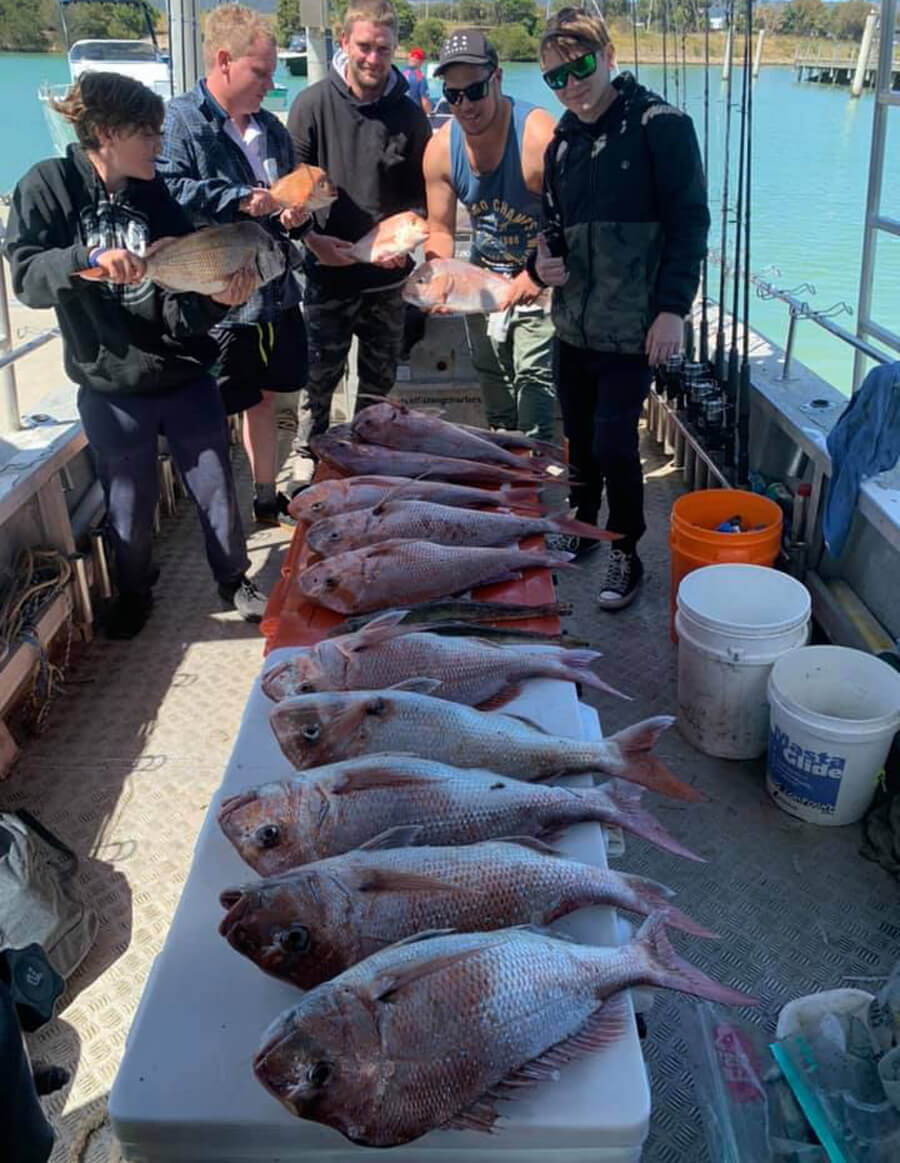 Daniel Zagami from Fish On Charters managed a fantastic bag of Port Phillip Bay snapper for his customers on the weekend.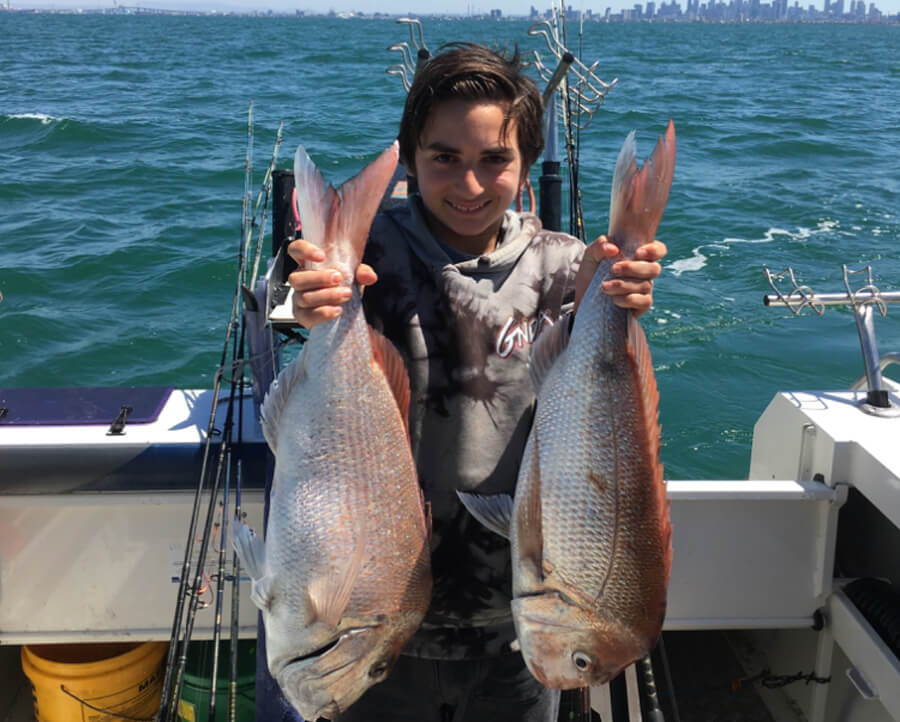 Alex Damico caught his first 2 snapper out from Black Rock on Sunday and what a great 2 first fish! Well done Alex!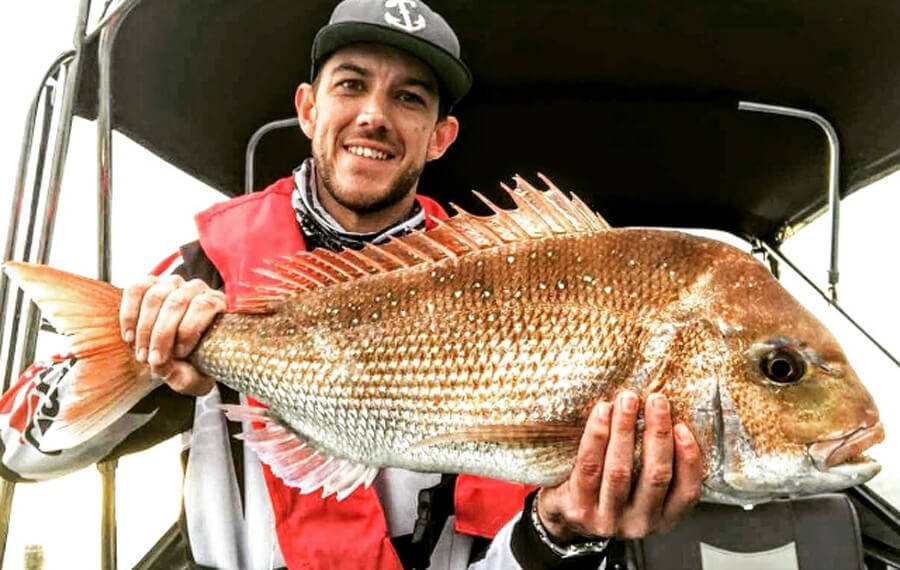 Chris O'Connell with a nice 77cm snapper caught out deep near the shipping channel on Sunday morning.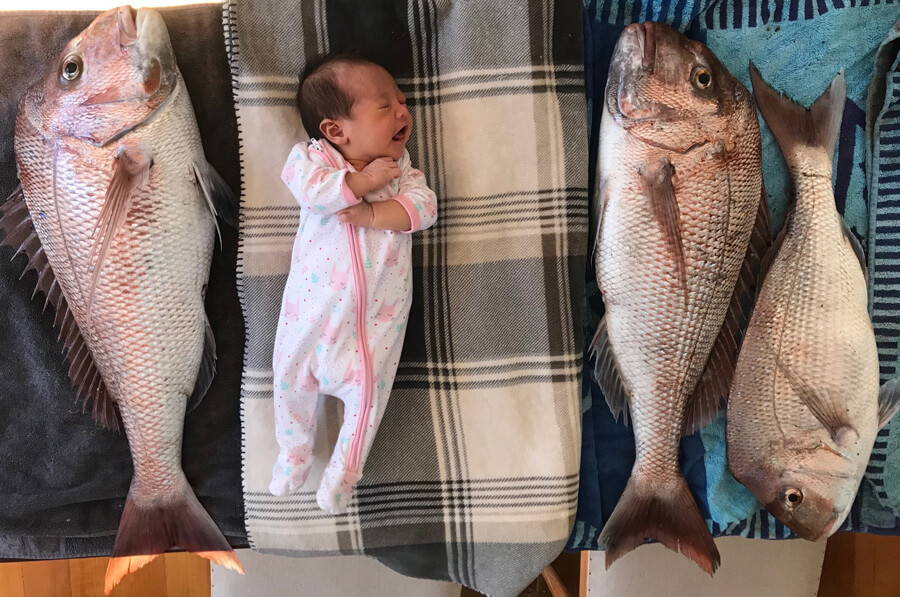 Cameron Strathdee fished out from Ricketts Point in 10 metres of water and found some fantastic snapper. Cam has included his 1 week old bub Lily (measuring 50cm) for size comparison.
Serge caught this thresher shark while chasing snapper off Frankston in 16 metres of water on Monday.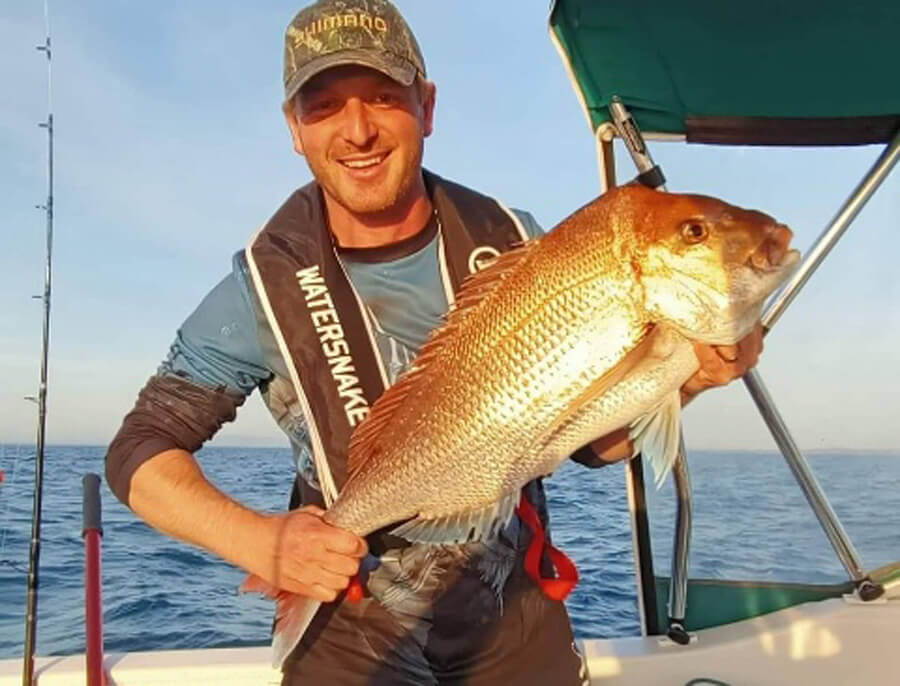 Ozkan Mehmetoglu with a ripper snapper caught out from Frankston in 18 metres of water using a whole silver whiting for bait.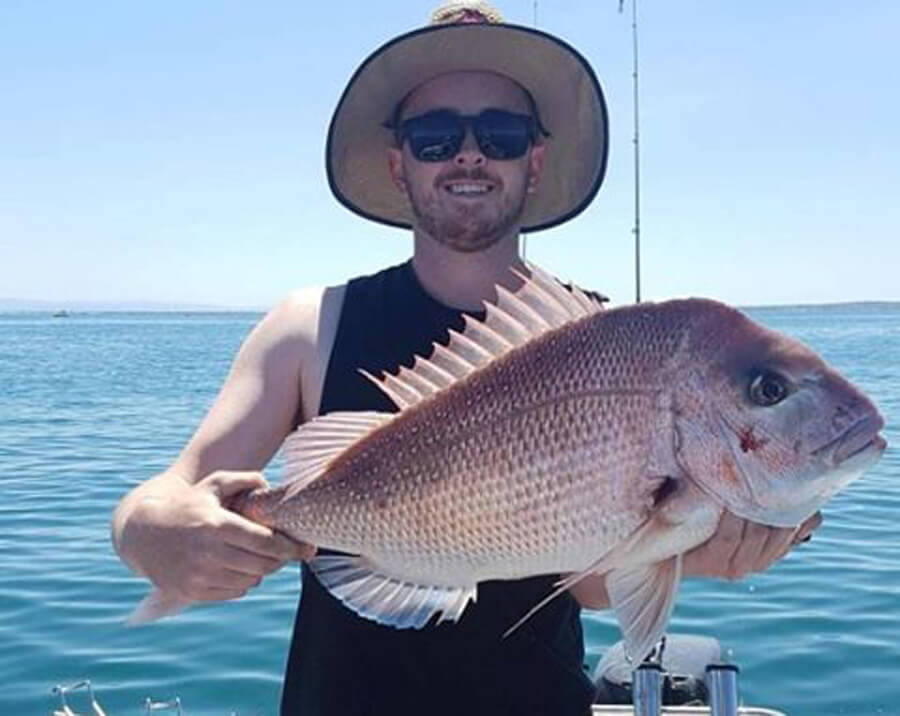 Beno Hallpike with a nice snapper that took a whole pilchard out from Mt Eliza in 18 metres of water on Sunday morning. Great fish thanks for the report Beno.
Paul Albers fished in 16 metres of water out from Mt Eliza on Monday and caught this nice 6.71kg snapper.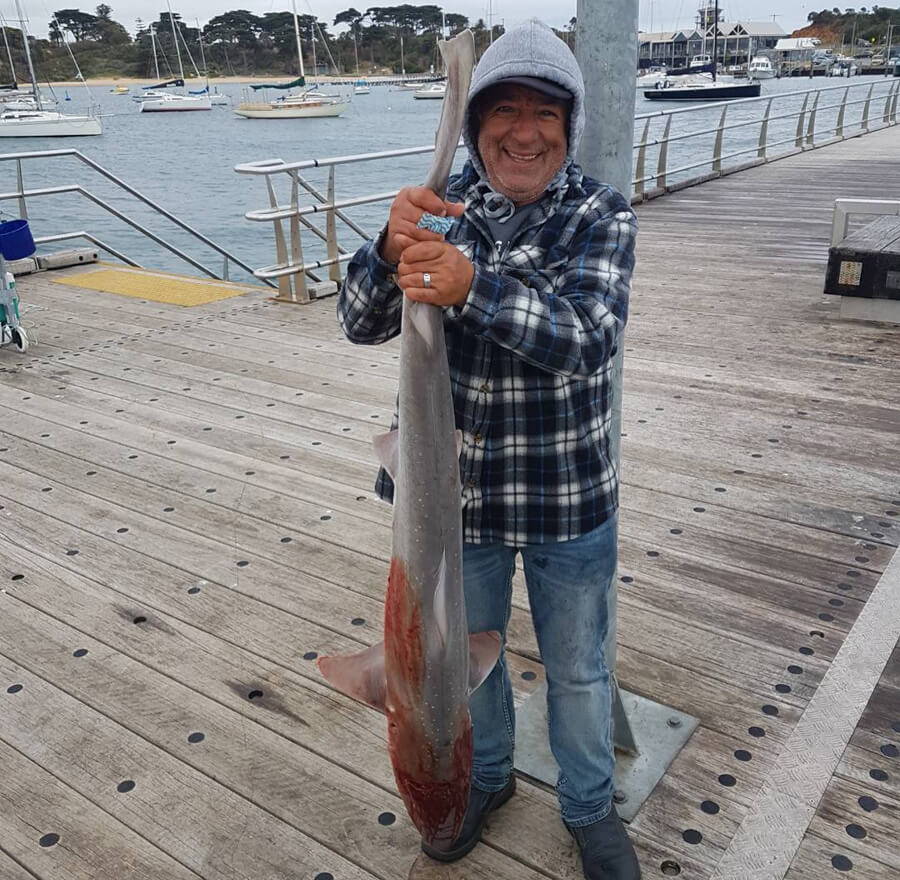 Stephen Loupos caught this fantastic gummy shark fishing the Mornington Pier last week. Well done Stephen, great size for off the pier.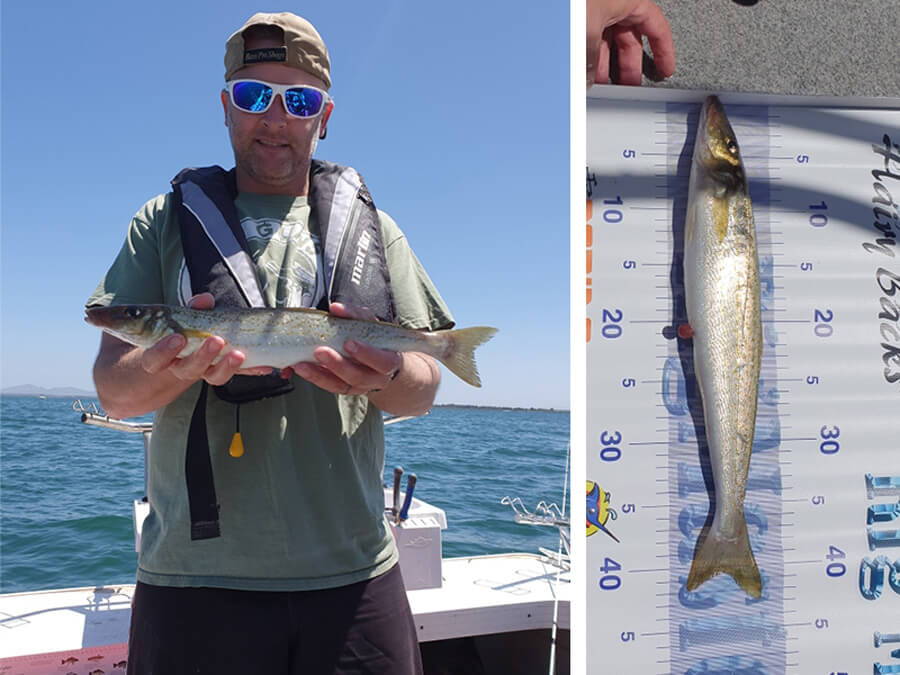 Greg Nicol caught this nice 43cm whiting fishing in 3.5 metres of water at Wedge Spit out from Werribee.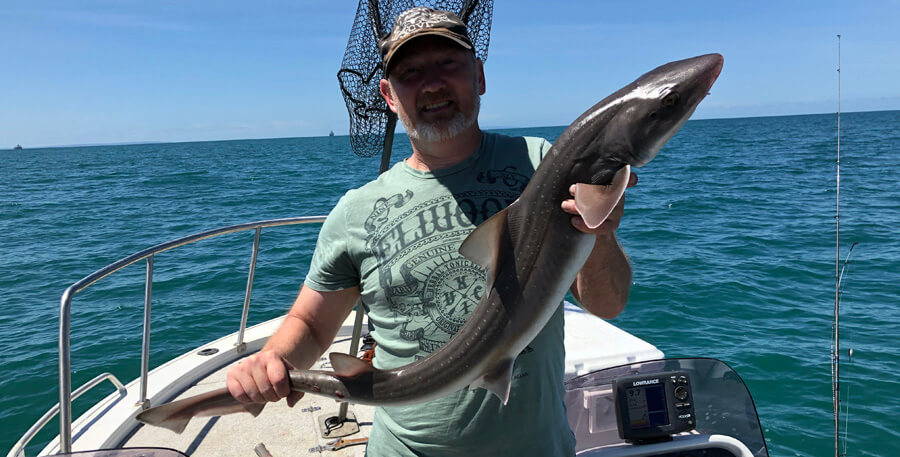 David Bish caught this nice gummy shark fishing out from Point Cook.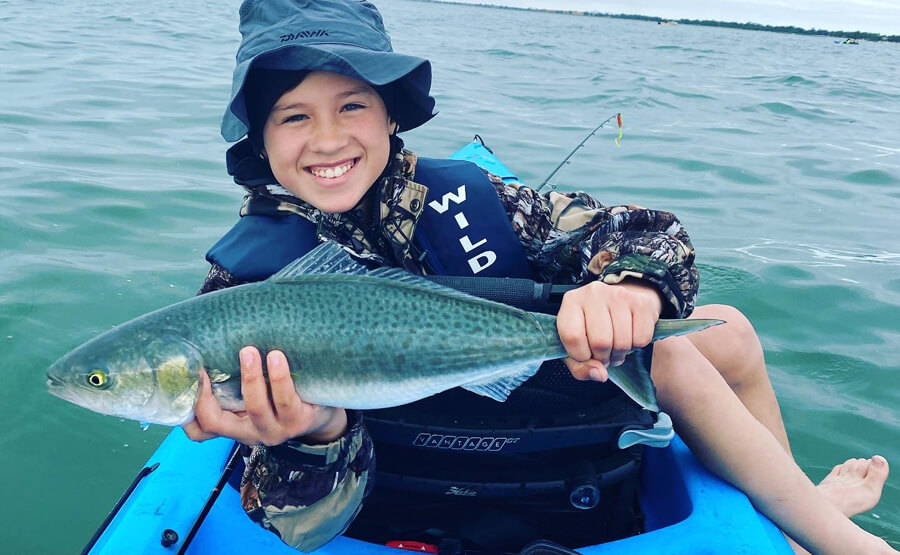 Jackson Sapurmas caught some nice salmon fishing out from Altona using soft plastics.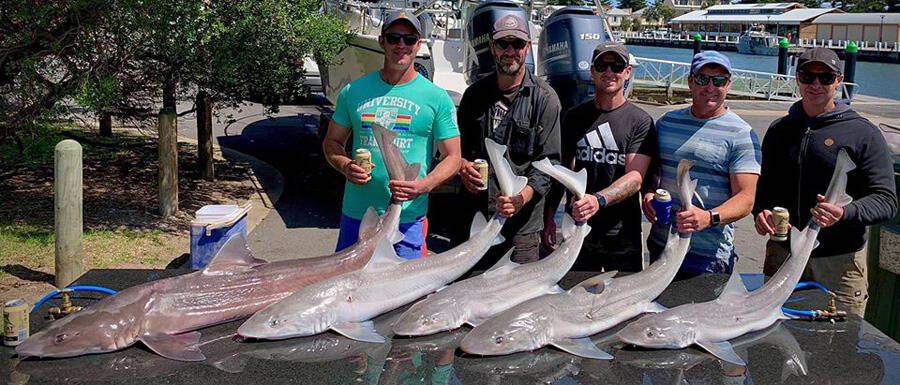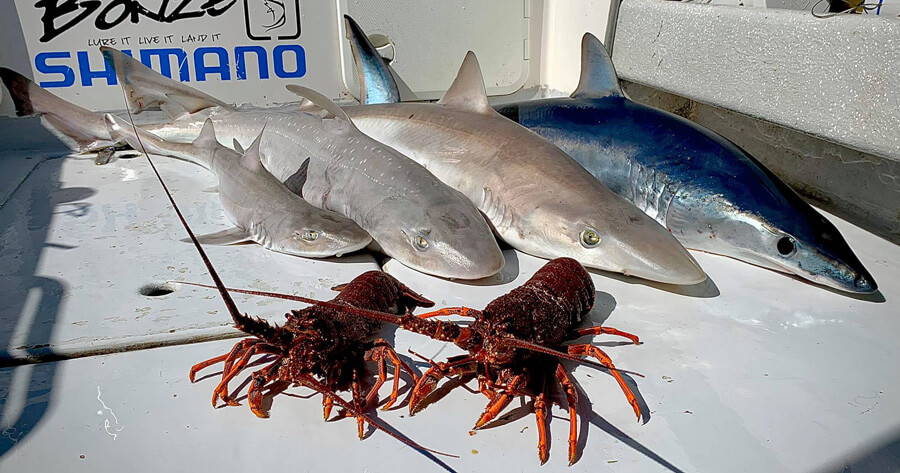 Dan Hoey from Salty Dog Fishing Charters had a couple of great charters this past week with one crew taking home a fantastic feed of gummies and another getting the trifecta; gummy, school and mako shark as well as some crays to top off a fantastic feed!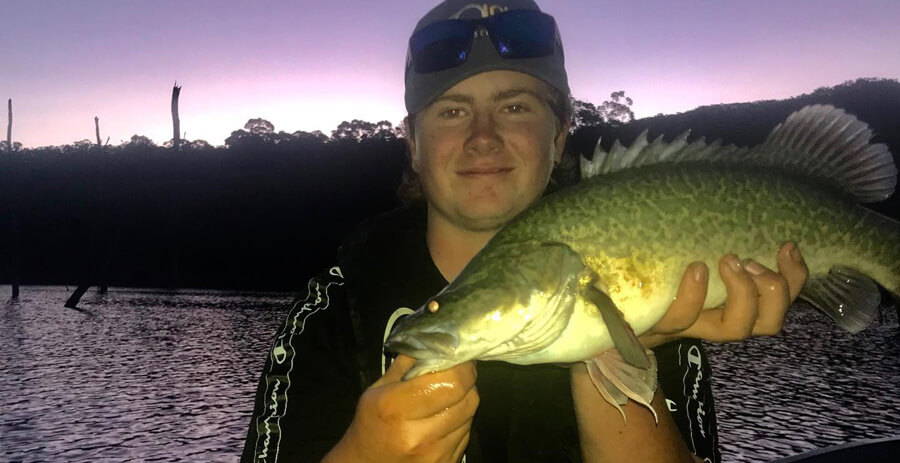 Kurtis Campbell fished Lake Eildon and managed to catch and release this lovely cod on a diving Kuttafurra lure.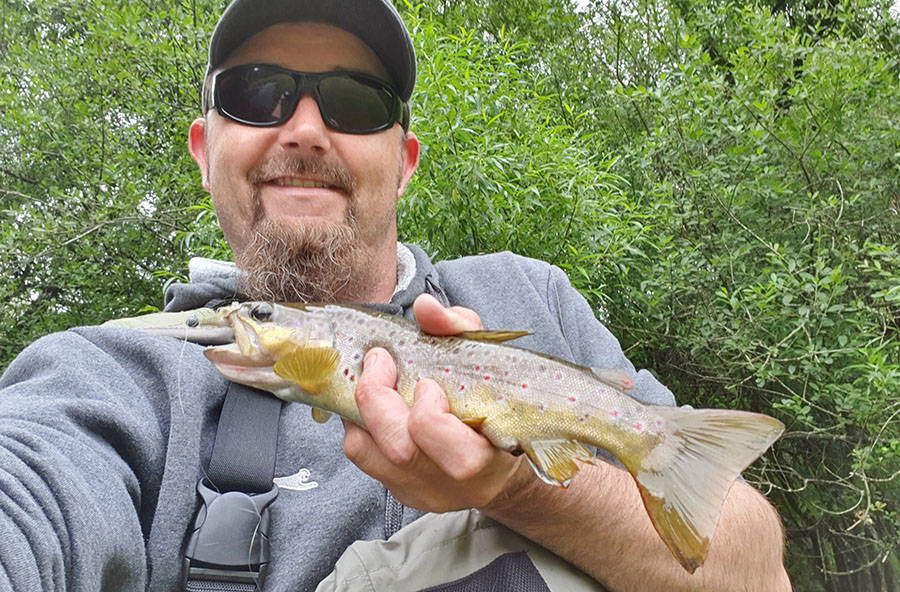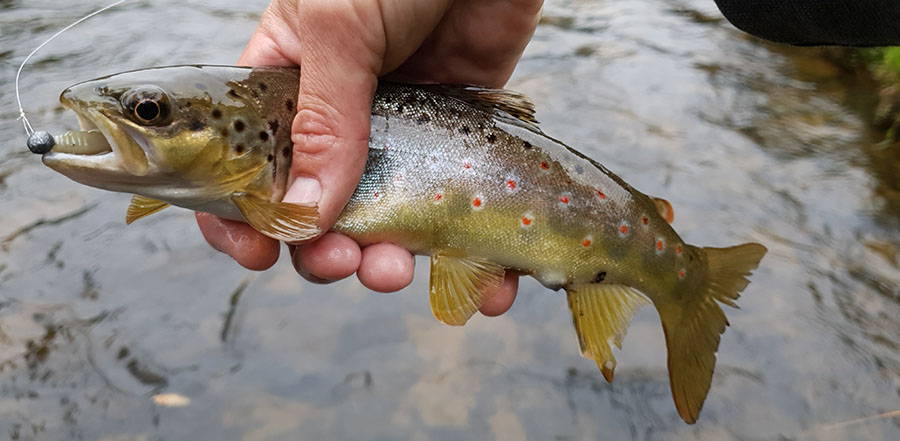 Staff member Adam Fraser fished the streams around Noojee this week and caught 20 odd healthy brown trout using Powerbait 1" Nymphs. Adam mentioned to be wary of snakes as there were plenty around.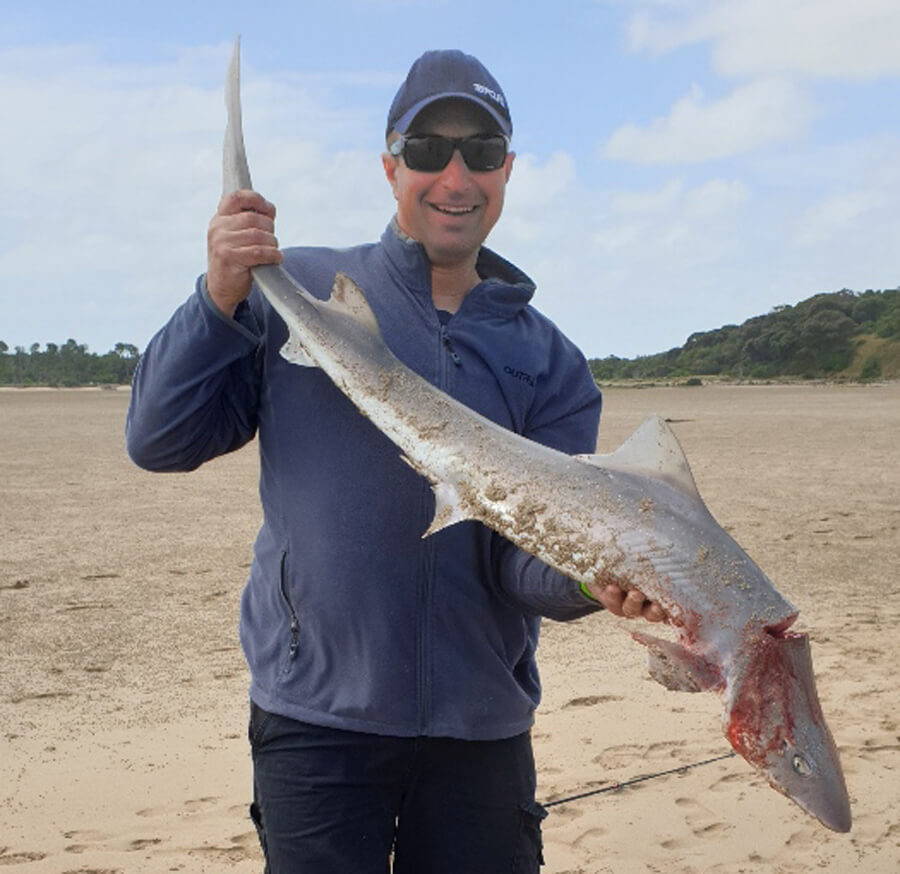 Otto with a nice 125cm gummy shark caught fishing land based at Inverloch last week.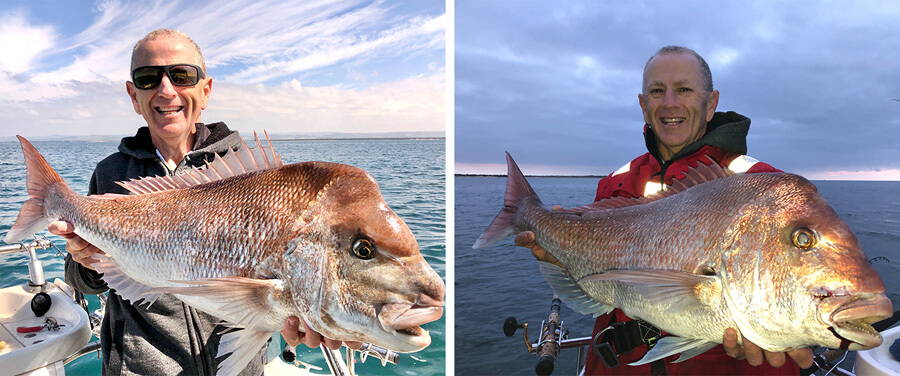 Peter Ferguson has been finding some ripper snapper fishing at Port Welshpool recently using fresh squid for bait.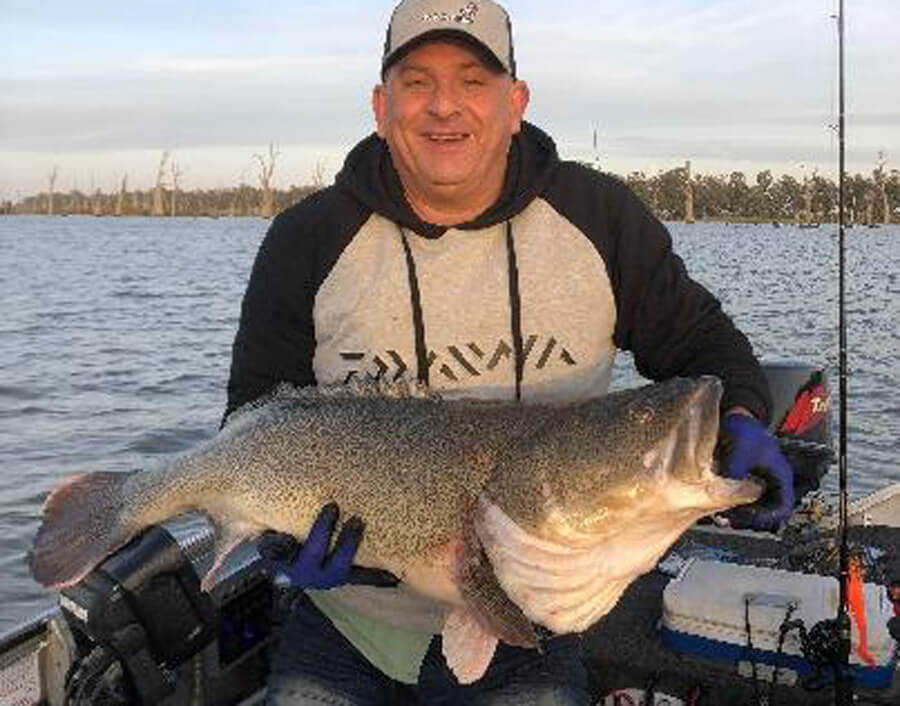 Ash Manzie caught a cracking 99cm Murray cod fishing the Cod Classic at Lake Mulwala on the weekend.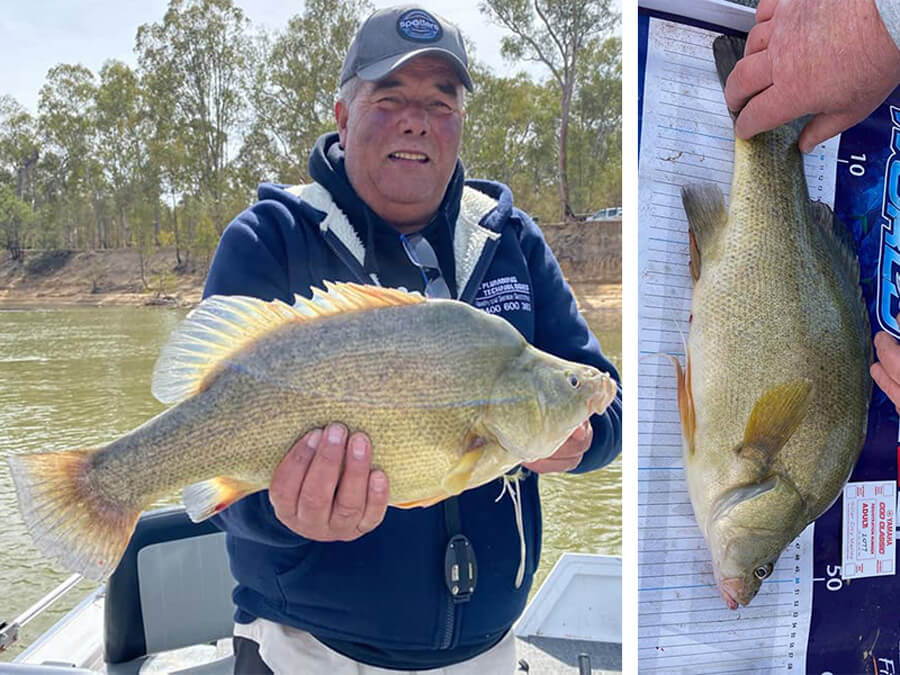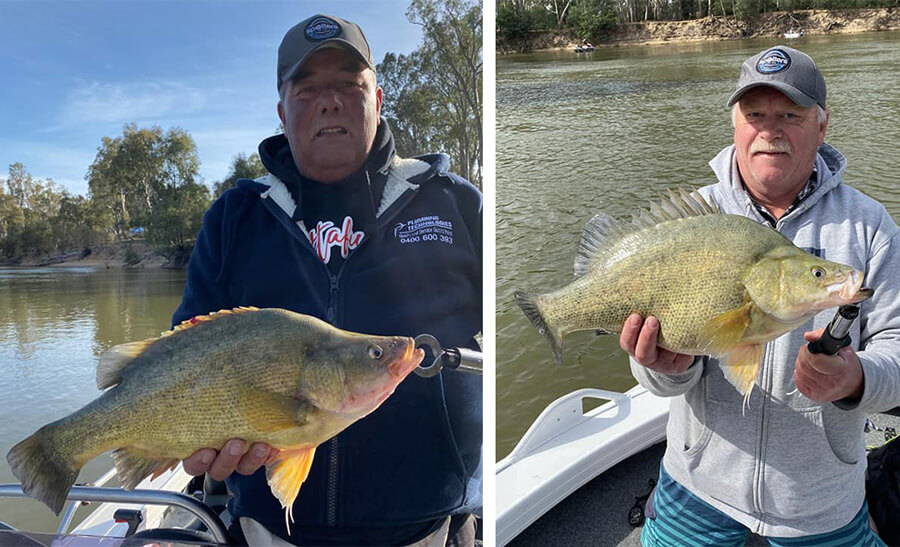 Staff member Greg Smith fished the Cod Classic with Paul Delisle with Greg managing to take out 2nd and 3rd place in the yellow belly division of the comp with 2 x 54cm a 53, 52 and 51cm fish. If you're keen to know Greg's secrets to success then be sure to stop by the Cranbourne store and pick his brain for some tips.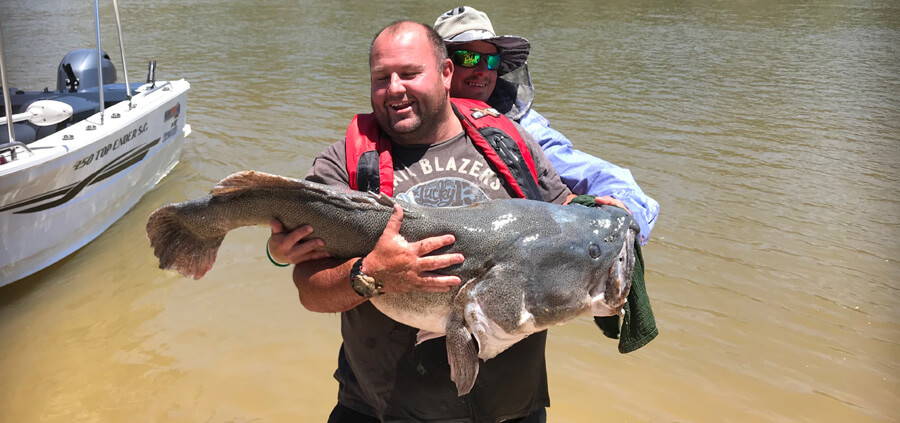 Peter and Paul with a thumping 115cm cod fishing at Cobram last week.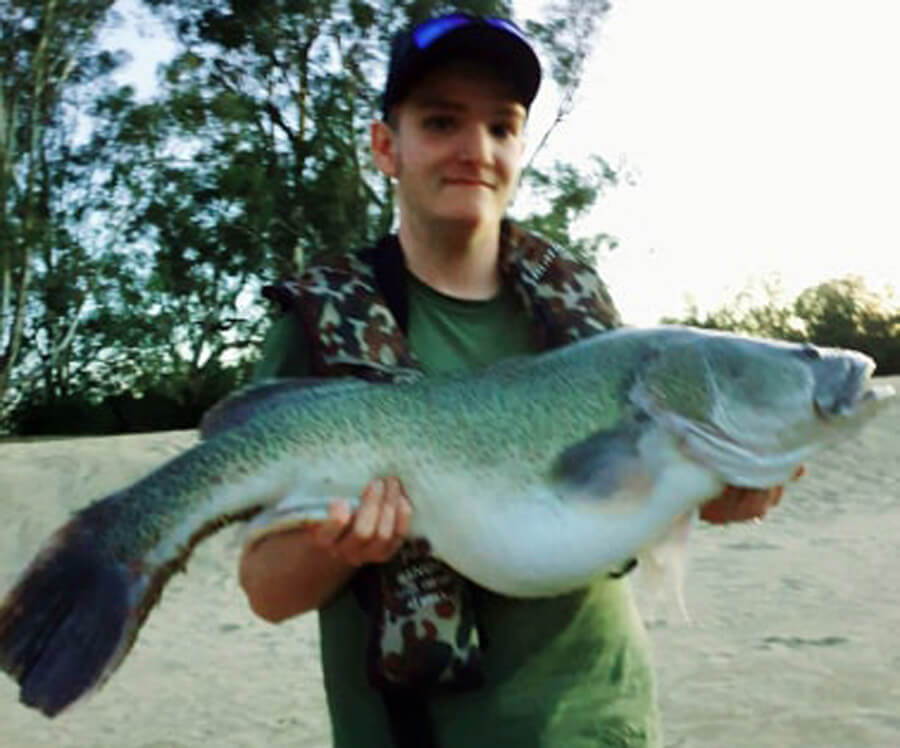 Young 16 yr old Shakur with his very first Murray cod caught on the weekend at Cobram in the first half an hour of trolling and scored this ripper 91cm fish. Great first cod mate, that's going to be hard to beat!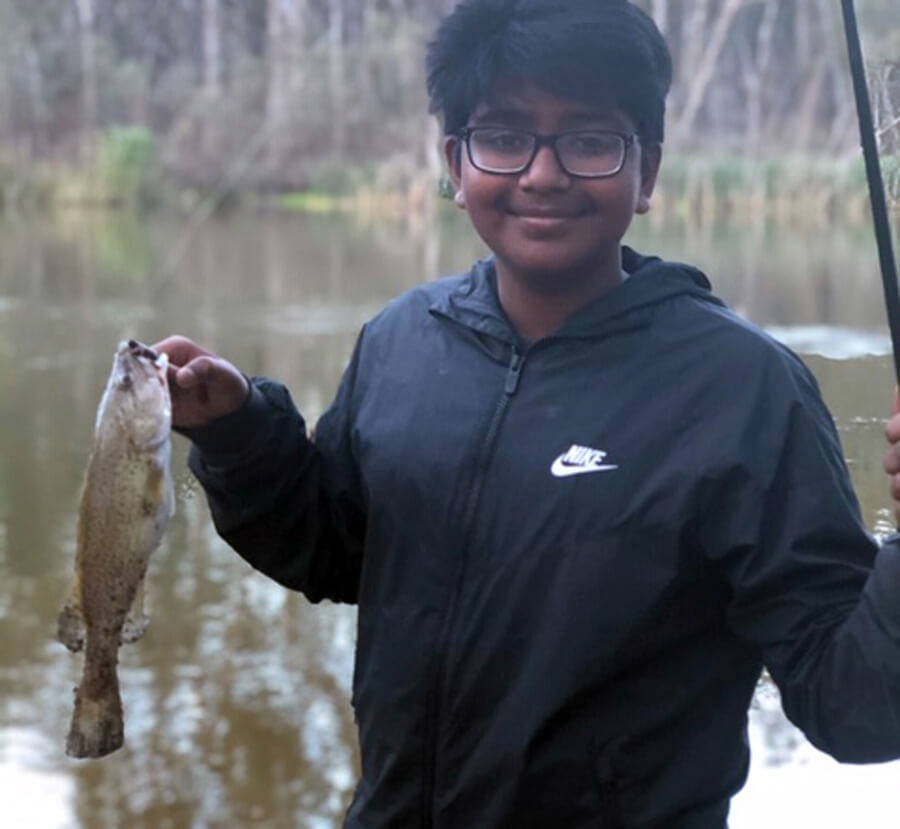 15 year old Dheklan caught and released his first trout cod fishing the Murray at Barmah. Well done Dek!

IFISH WITH TACKLE WORLD SERIES 14
TALKING FISHING - C31 TV - TUESDAYS @8.30PM
Catch "Talking Fishing" on Melbourne's C31 TV (CH44) at 8.30pm each Tuesday night. Staff members David Kramer and Adam Ring together with Steve "Trelly" Threlfull host Australia's only "Live to Air" fishing television program at this prime time-slot. Put Tuesday night's at 8.30 away in your weekly diary of TV shows to watch!
Elephants are the only animal that can't jump.

Good Luck with your fishing and stay safe on the water,

The TEAM at Tackle World Cranbourne & Mornington