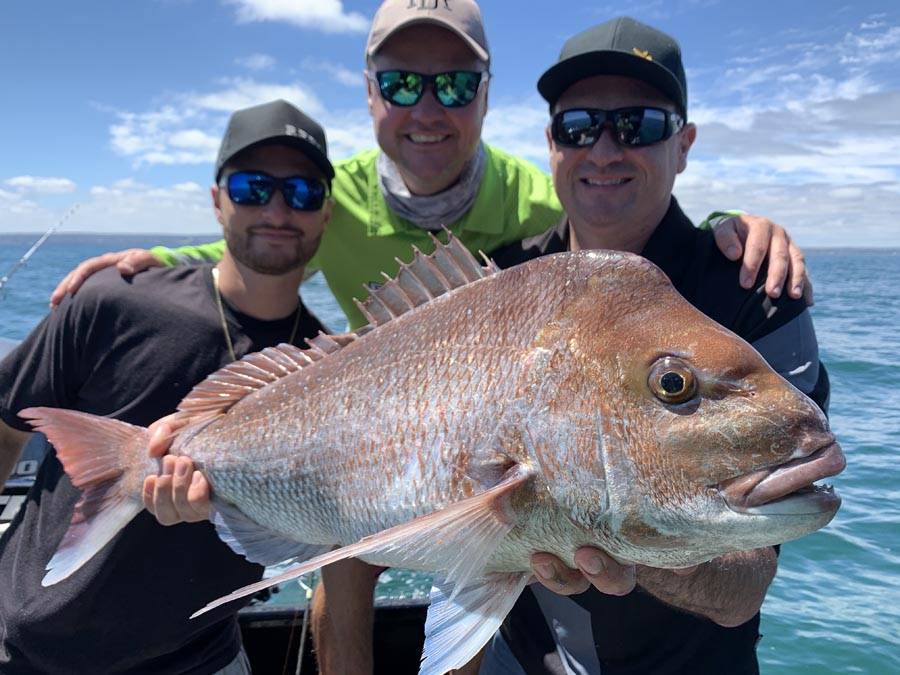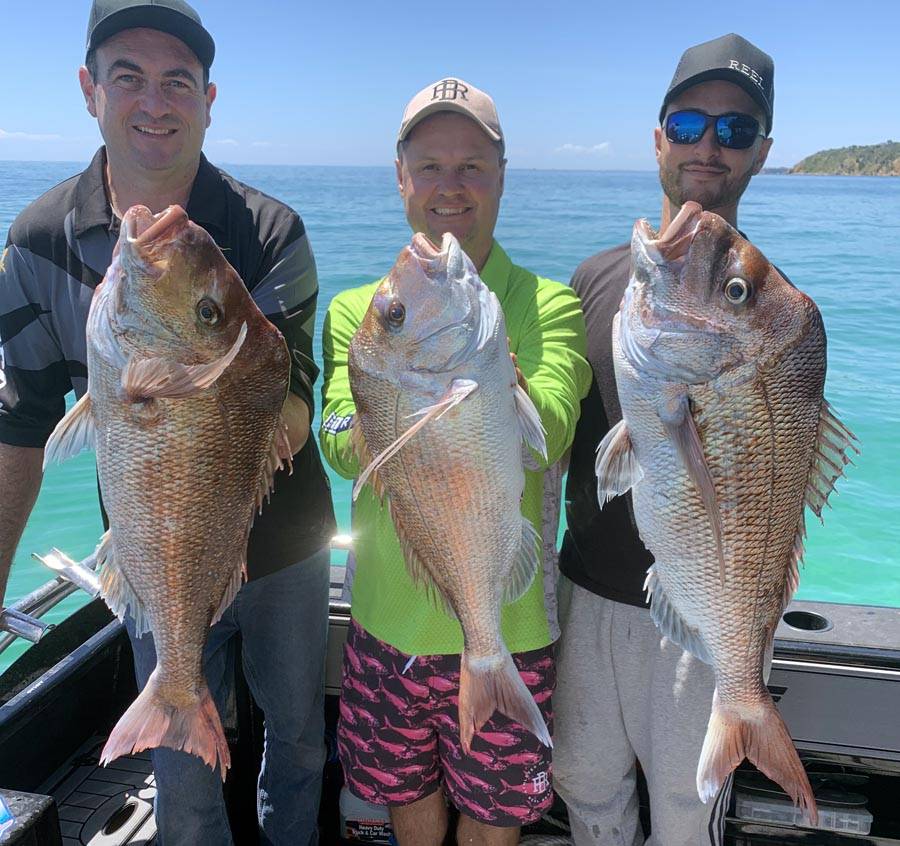 Paul Worsteling and the IFISH TV crew filmed with Chris Cassar from Cassar Fishing Charters and Shaun Clancey from BLA Humminbird Australia on Wednesday out from Martha Cove. The boys fished between Mt Martha and Mt Eliza in depths from 16 to 22 metres. They had a stellar day out landing large numbers of cracking PPB snapper; the highlight of the day was multiple 4-way hook ups all captured on film with fish nudging 6.5kg landed. The best baits of the day were red rockets, silver whiting and super pilchards used on both snapper snatchers and PPB running sinker rigs.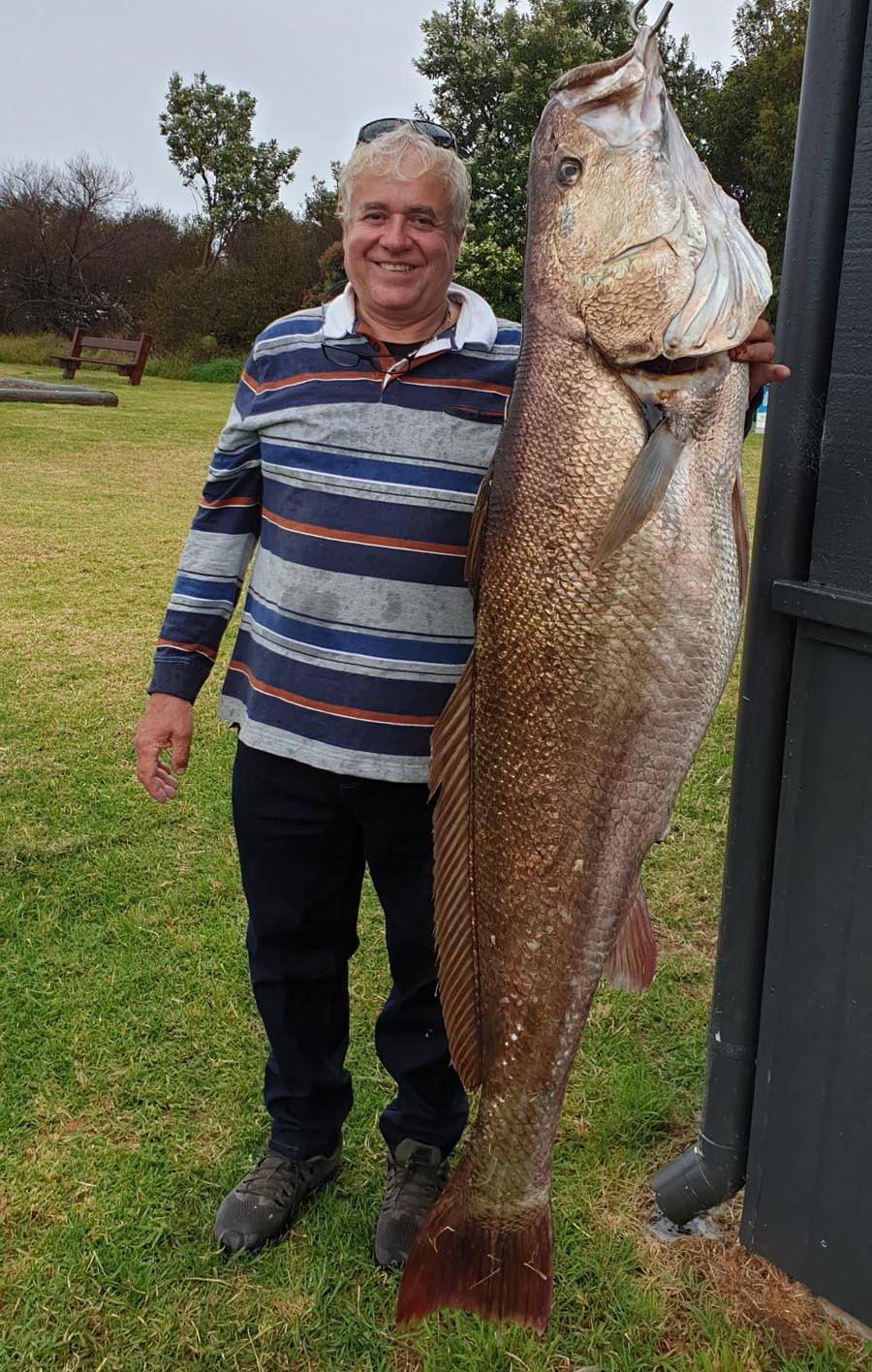 Chris Leonardos from the Rhyll-Phillip Island Angling Club landed this incredible mulloway of 33.8kg (158cm) caught fishing Western Port last Saturday.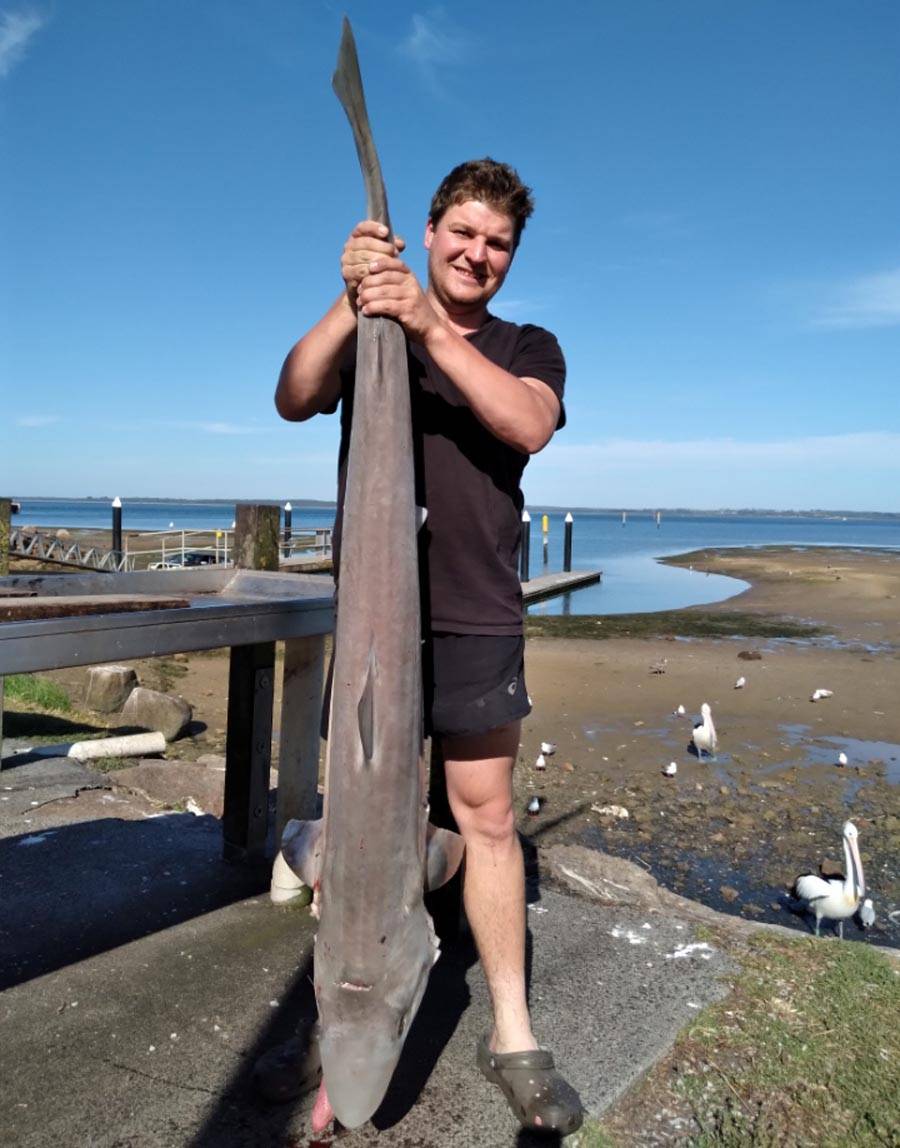 Rob and Joel caught this 36kg school shark fishing out from Cowes using fresh squid for bait.
Kozzi and Huff fished off Cowes last week and caught some nice whiting, pinkies and a decent gummy as by-catch.
Steve Johnston from Ace Fishing Charters had the crew from Fantastic Garage Doors on board on the weekend and found some thumper whiting around the Tankerton area.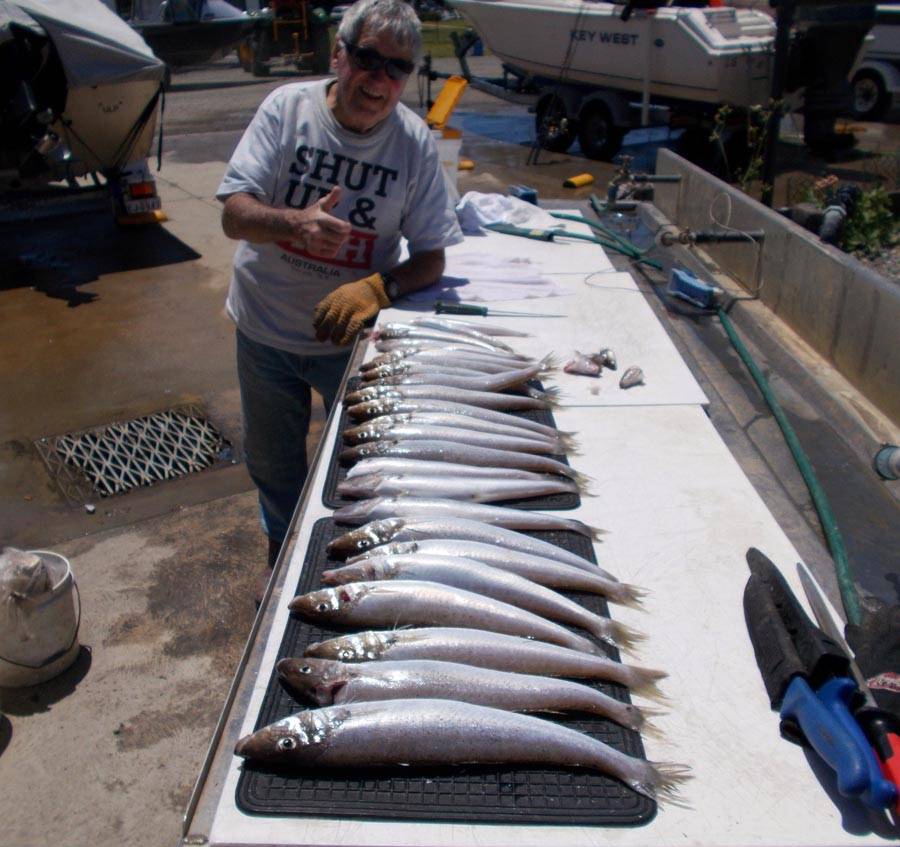 David Milne and Bobby Kavanagh fished the Tooradin Channel and Middle Spit and managed a nice bag of whiting to 40cm caught on mussels and squid strips.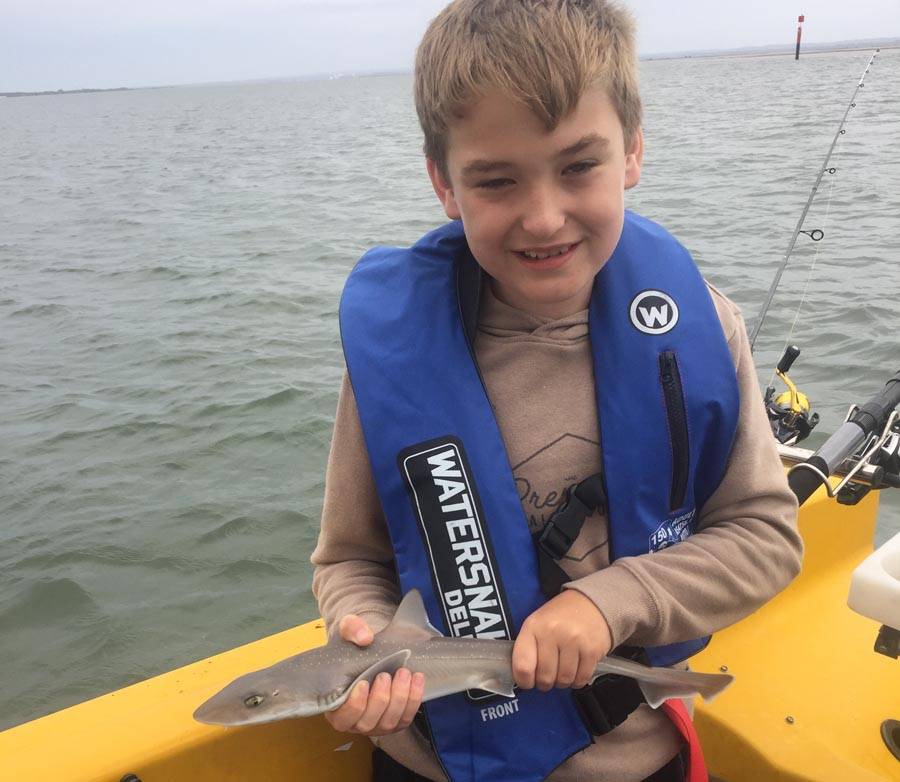 10yo Jack Bell caught and released his first ever gummy caught in the Tooradin Channel on his Tackle Rat combo, well done Jack.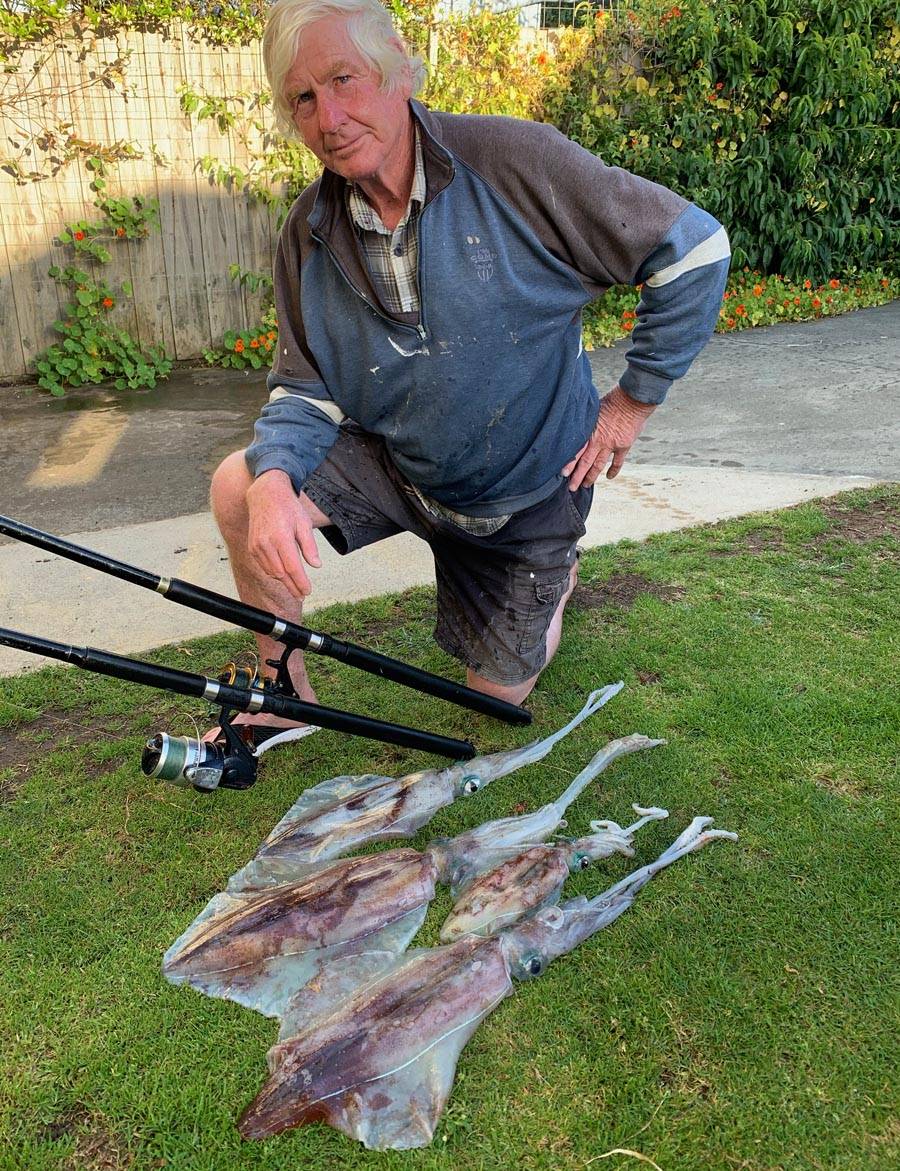 Noel Stewart caught some cracking calamari fishing land based at Cleeland Bight.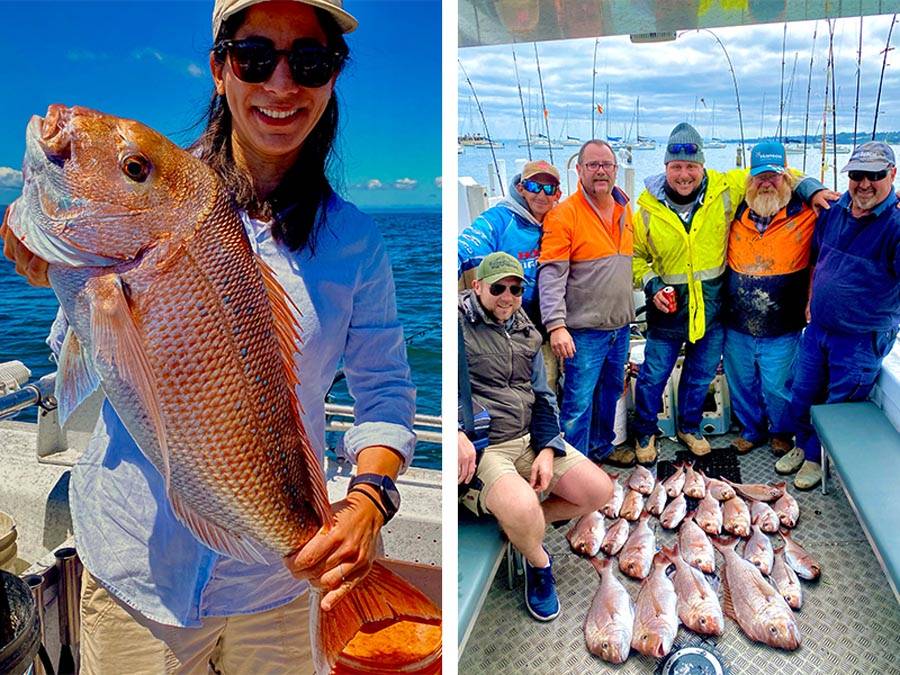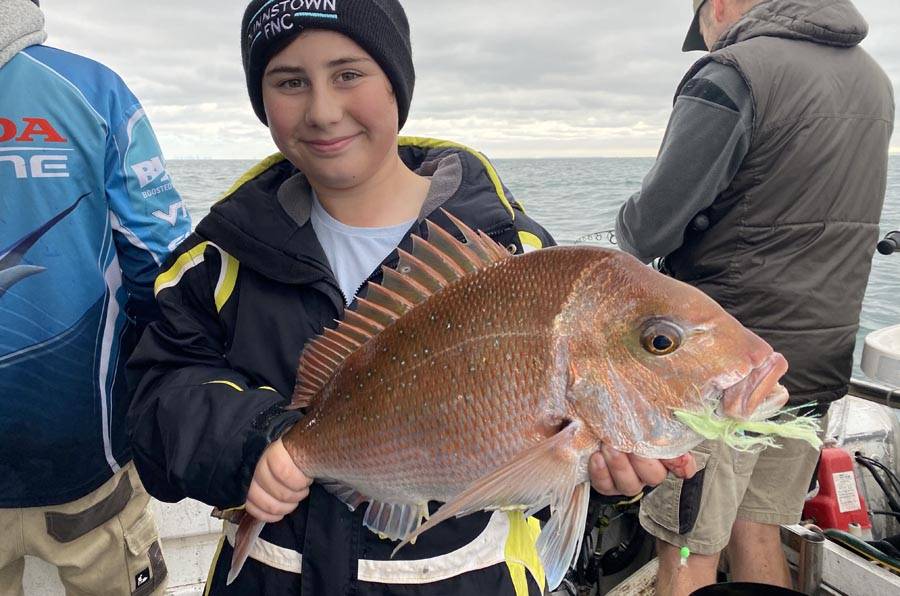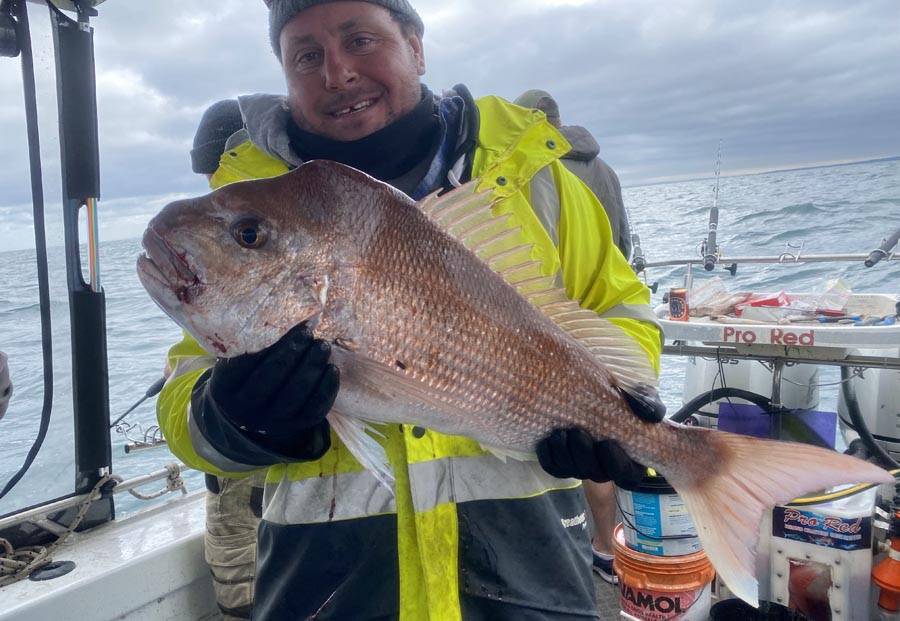 Jayson Turner from Pro Red Fishing Charters reports in with some beautiful snapper caught using Reedy's Rigs this past week on his charters and plenty of smiles from his customers as well.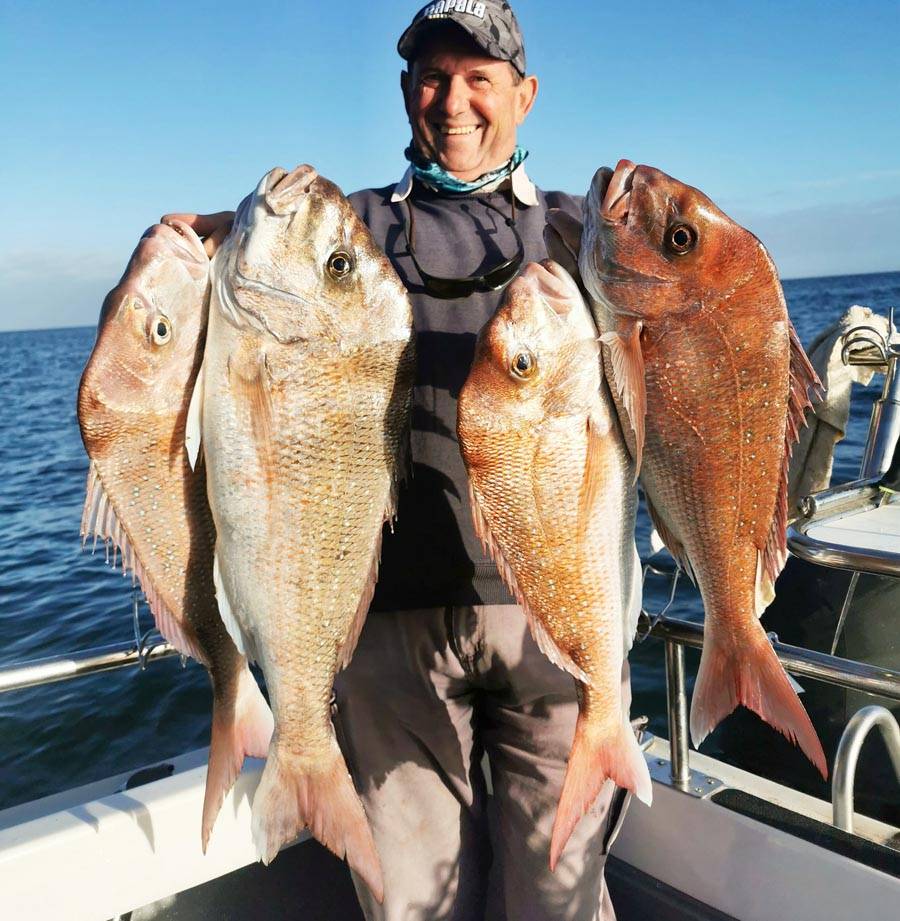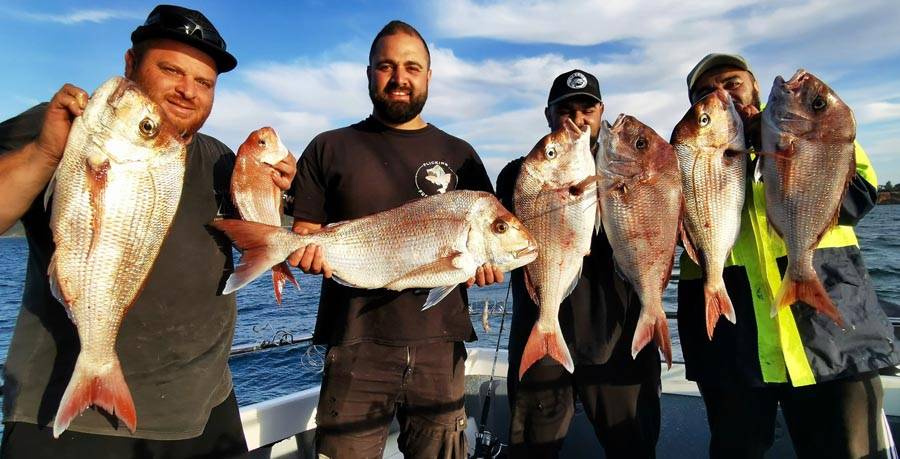 Chris Cassar from Cassar Fishing Charters had some epic sessions on the snapper in Port Phillip Bay this past week with consistent top quality fish landed by his customers.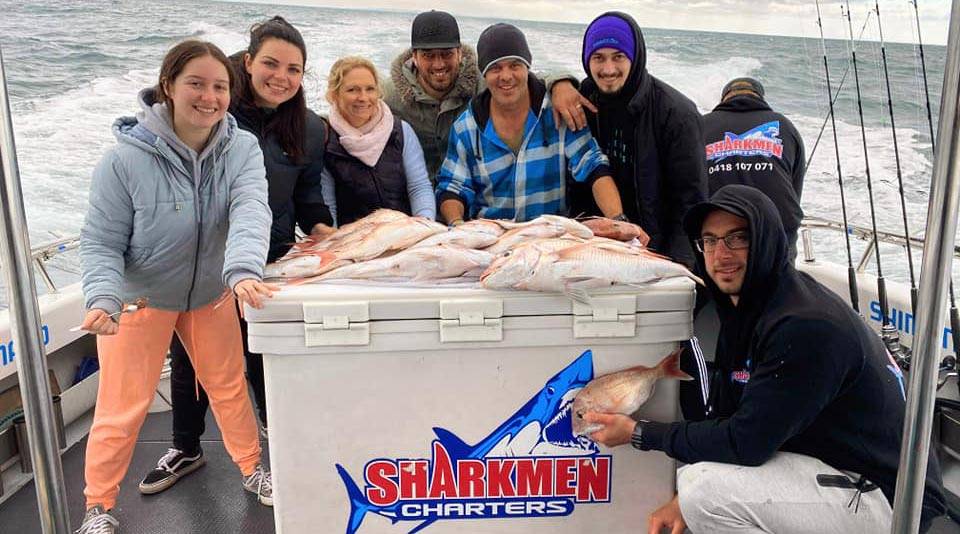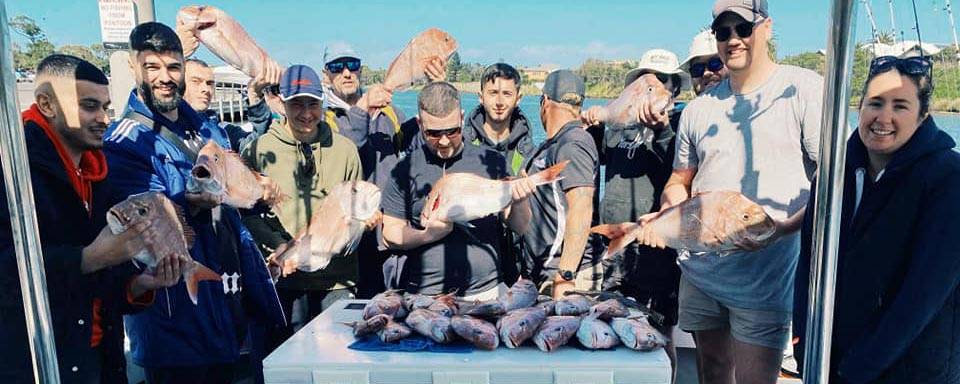 The boys from Sharkmen Fishing Charters have had a ripper week on the snapper with their customers in Port Phillip Bay with plenty of fish to go around at the moment.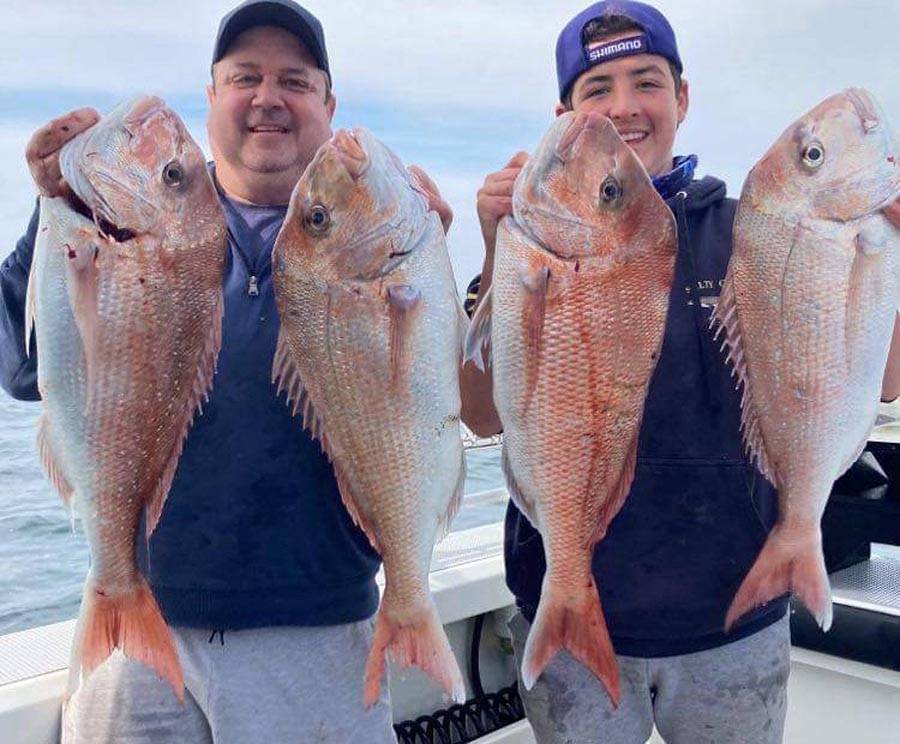 Joseph and Micka caught some awesome snapper fishing out from Carrum this week.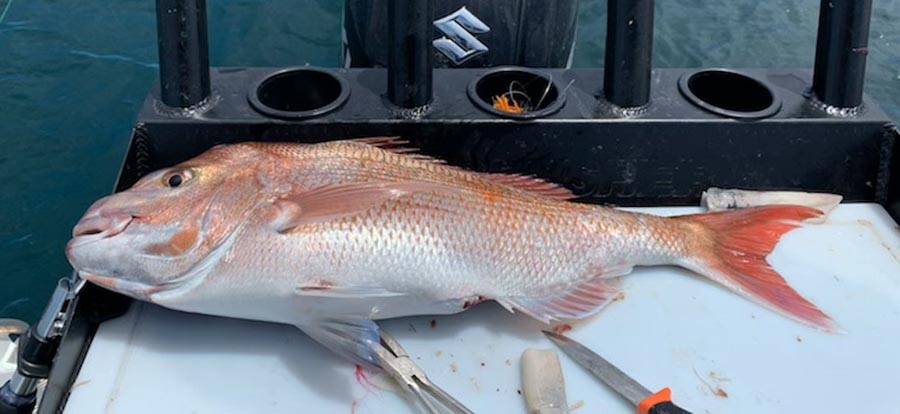 Robert Pavlovic caught this nice snapper out from Werribee recently using squid for bait, thanks for reporting in Rob!
Joe Sensapalli caught this fantastic snapper in just 10 metres of water out from Altona last week.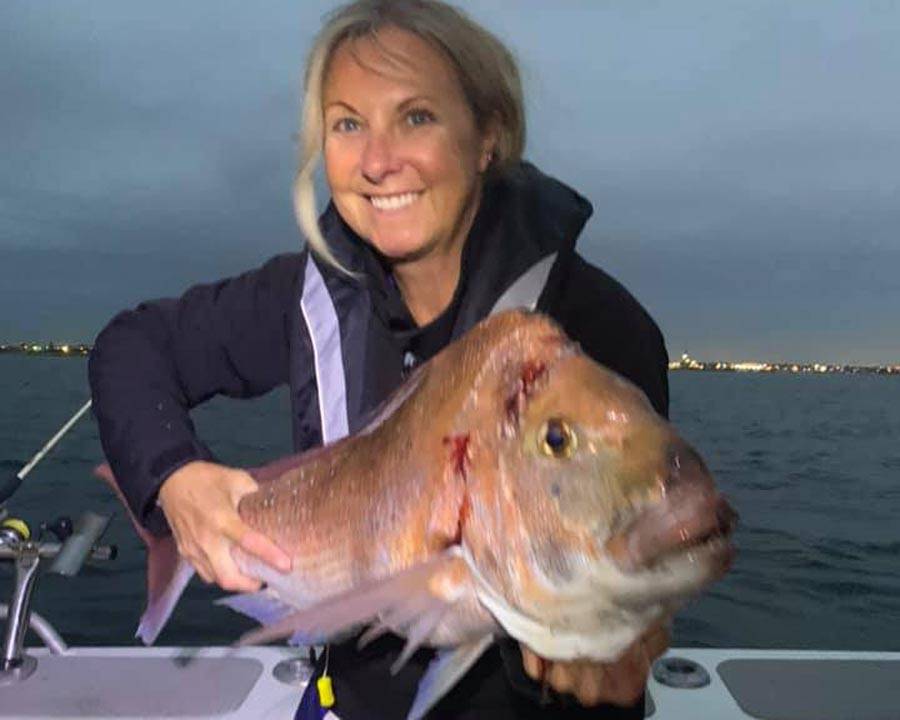 Lee Spyrou caught this ripper snapper of 6.16kg fishing out from Williamstown on Saturday.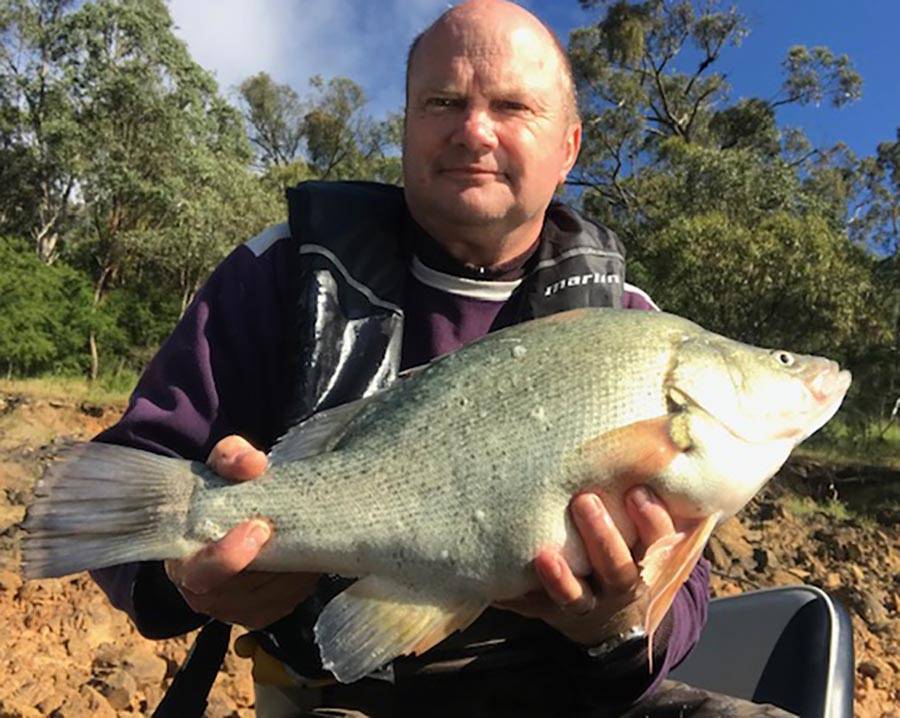 Dean De Rooden caught this chunky yellowbelly while trolling a purple lure along the banks of the Delatite Arm of Lake Eildon.
Charlie Hayek caught this nice 42cm yellow belly fishing the Goublurn River in Murchison.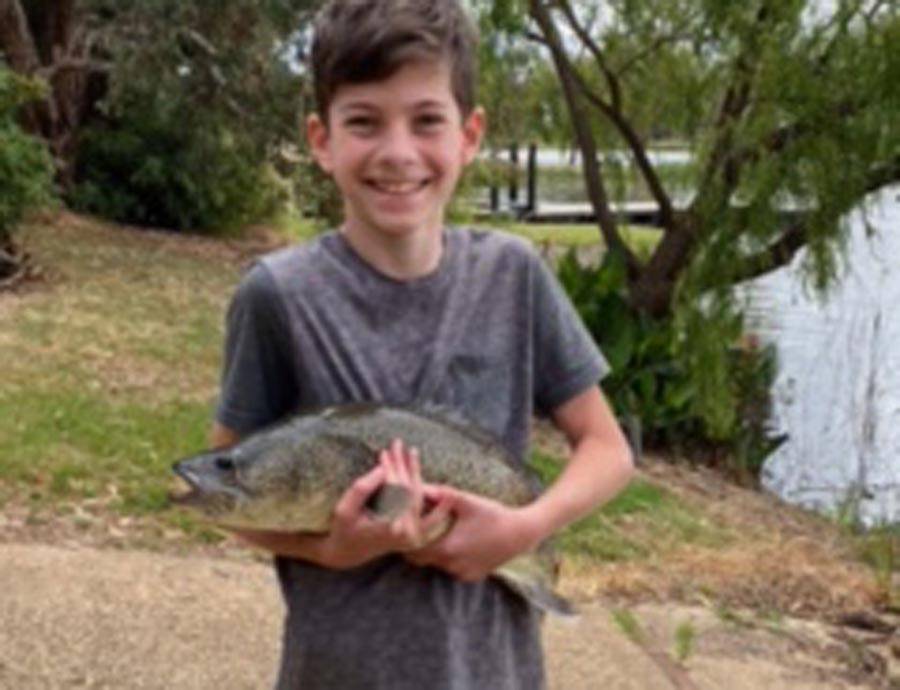 Reuben caught this nice Murray cod of 74cm while fishing at Kirwan's Bridge in Nagambie.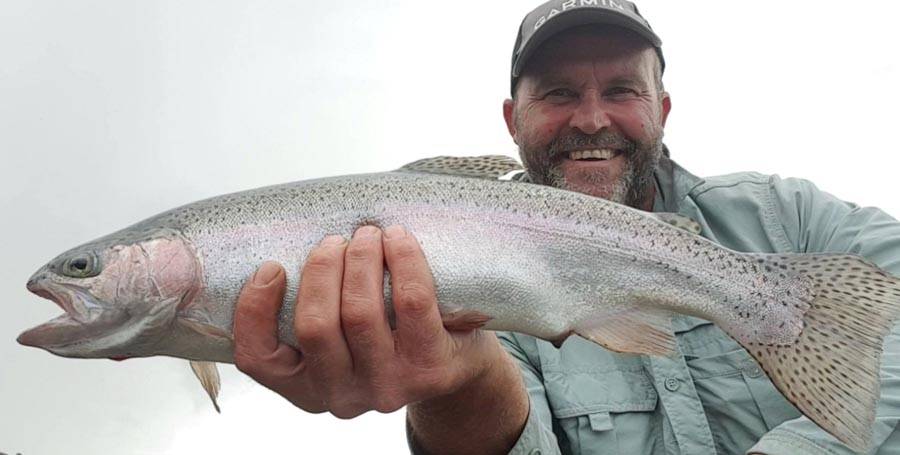 Andrew Ketelaar fished Moorabool Reservoir on Sunday and landed some cracking rainbow trout to 4 pounds on pink and white Tassie Devil lures with early morning and late afternoon being the best bite times.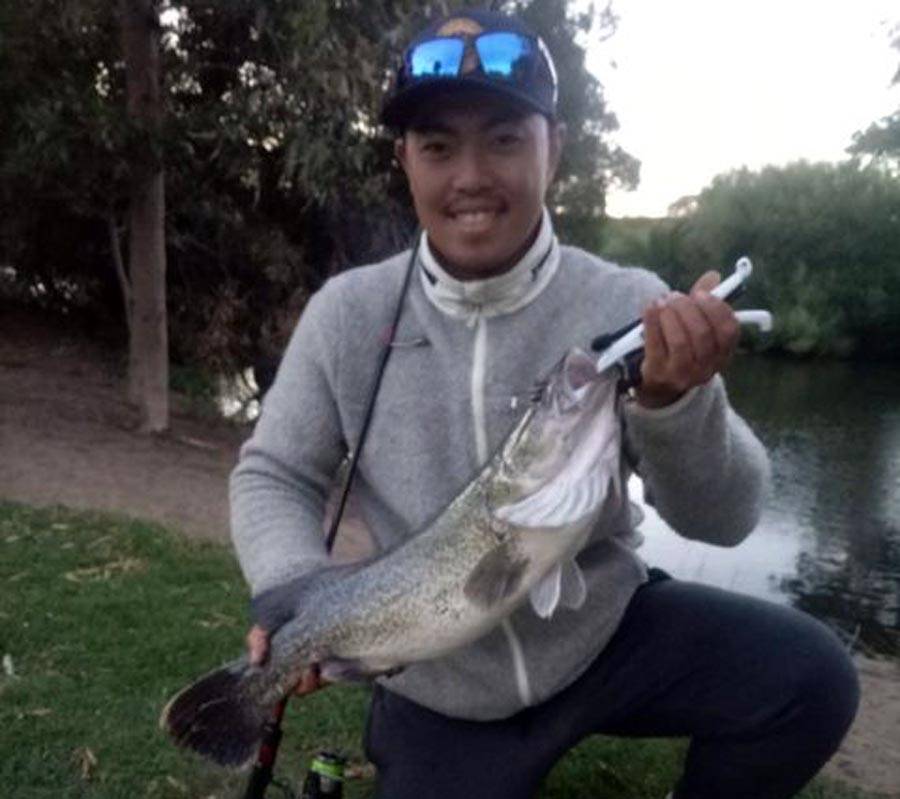 Danny Nguyen fished with a mate chasing Estuary Perch at the Werribee River and managed to catch a nice 60cm+ Murray cod on a spinner bait, awesome catch Danny!
Paul Dall'Oglio with a stonker rainbow trout caught at Ferntree Gully Quarry, well done Paul.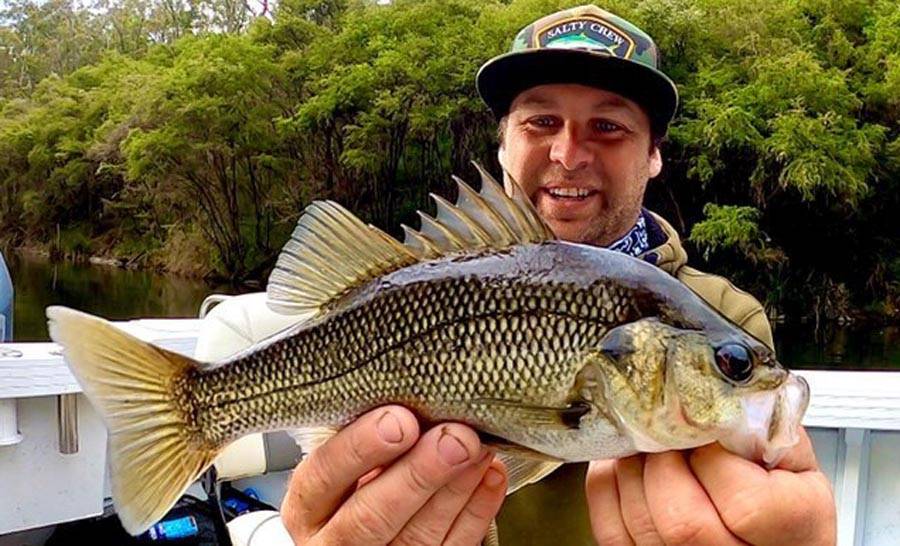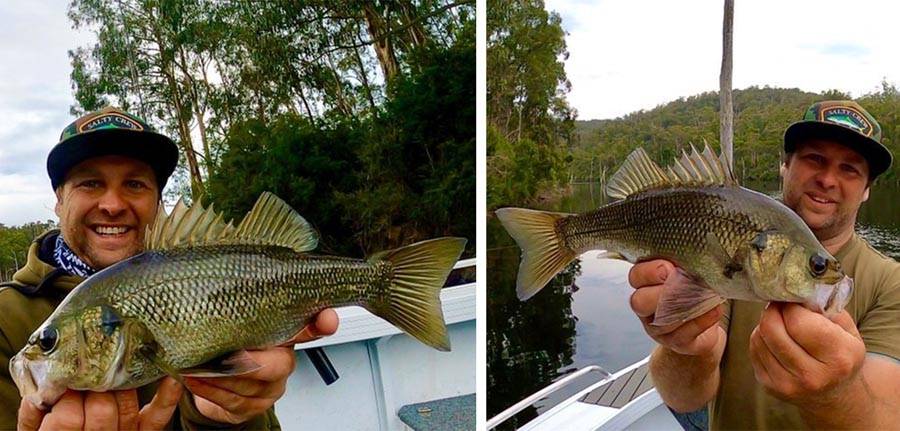 Mark Whitford fished Blue Rock Lake on the weekend chasing Australian bass and caught some good numbers using Jackson Iga Jig Chatter's and also managed one on surface in the middle of the day on the Atomic cicada.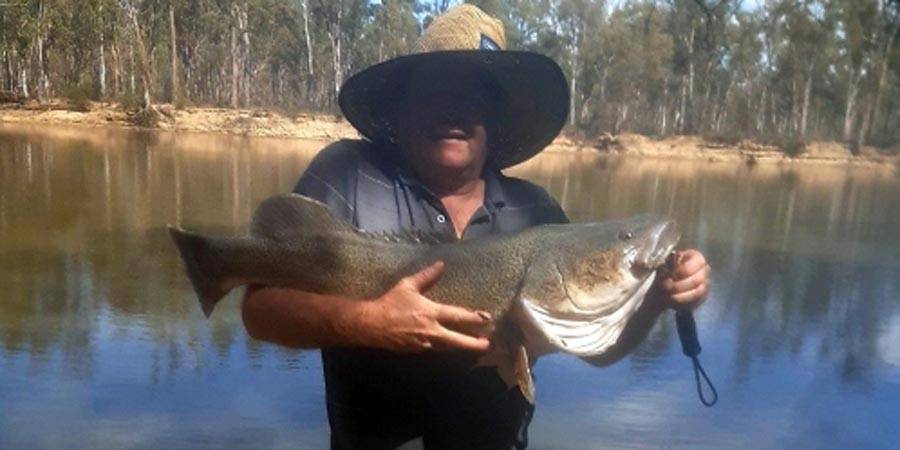 Steve with a cracking 92cm Murray cod caught land based at Ulupna on the Murray River.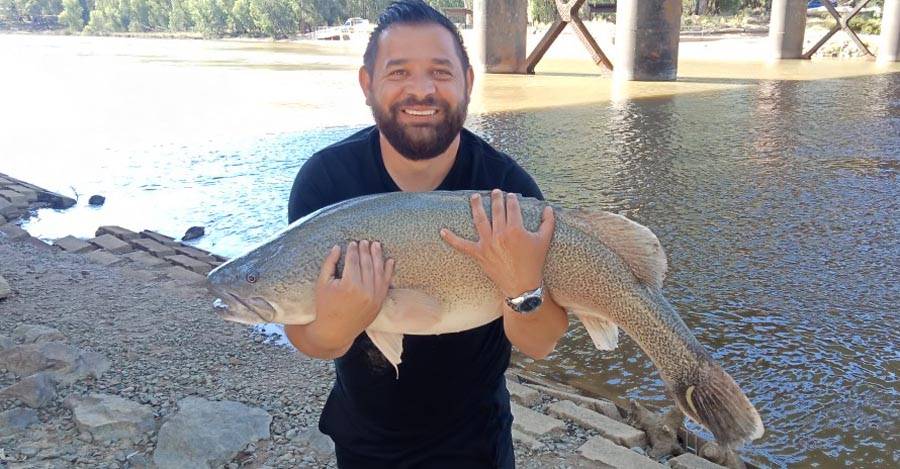 Tahir Useini reports in from the Murray at Echuca with a cracking metre plus cod that he caught. Well done and thanks for the report!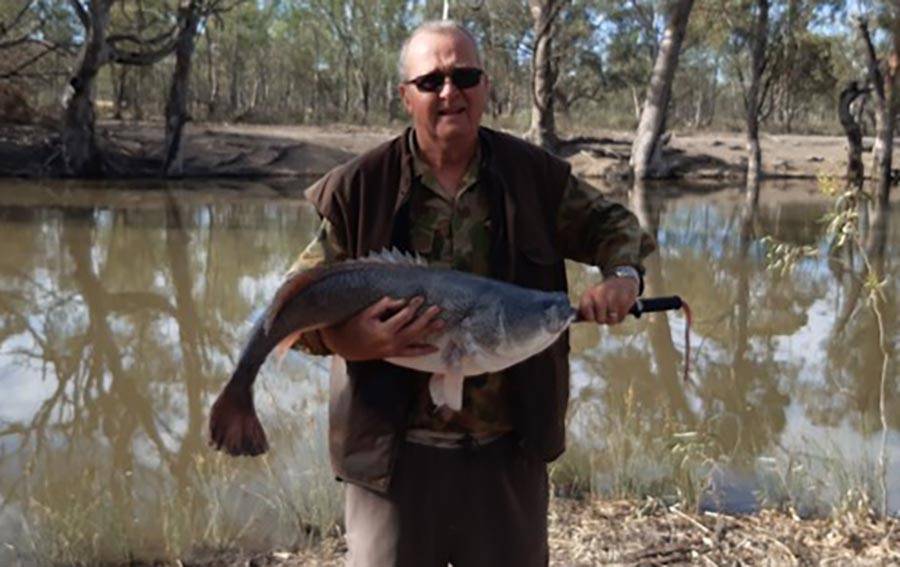 Peter Jose caught this fantastic Murray cod using a yabby for bait while fishing a creek in the Murrabit area.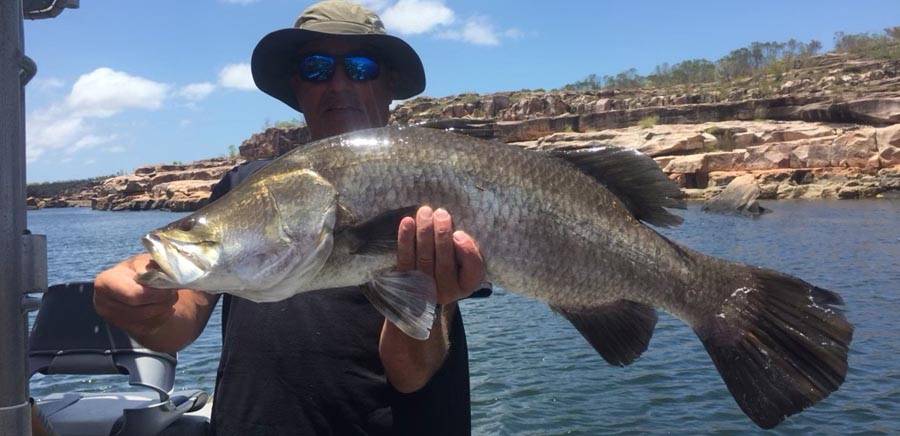 Robert Pavlovic fished the Mitchell River in the Kimberley with Humbug Fishing Charters and caught a nice barramundi.
IFISH WITH TACKLE WORLD ON TEN BOLD - SERIES 15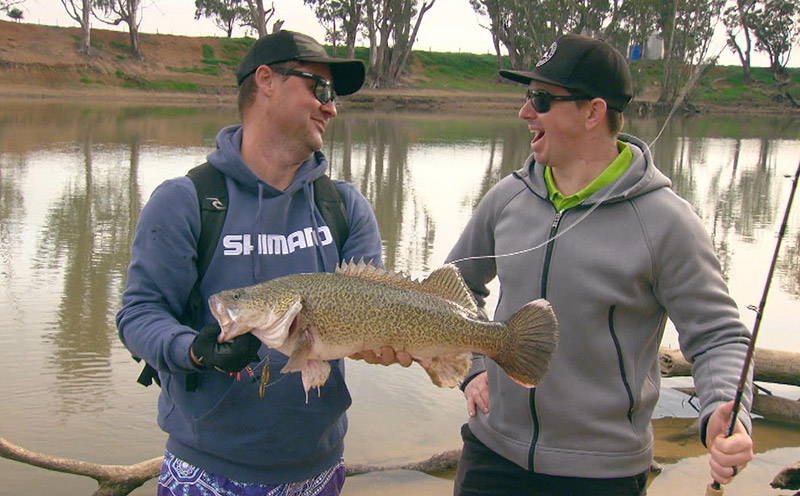 IFISH WITH TACKLE WORLD ON YOUTUBE
Catch past episodes of IFISH TV on Youtube if you need that fishing fix any time, any where.
TALKING FISHING - C31 - TUESDAYS at 8.30pm
Catch "Talking Fishing" on Melbourne's C31 TV (CH44) at 8.30pm each Tuesday night. Staff members David Kramer and Adam Ring together with Steve "Trelly" Threlfull host Australia's only "Live to Air" fishing television program at this prime time-slot. Put Tuesday night's at 8.30 away in your weekly diary of TV shows to watch!
The opposite sides of a die will always add up to seven.

Good Luck with your fishing and stay safe on the water,

The TEAM at Tackle World Cranbourne & Mornington