Jayson Turner from Pro Red Fishing Charters had a number of great charters on Western Port this past week with some nice whiting and pinky snapper caught.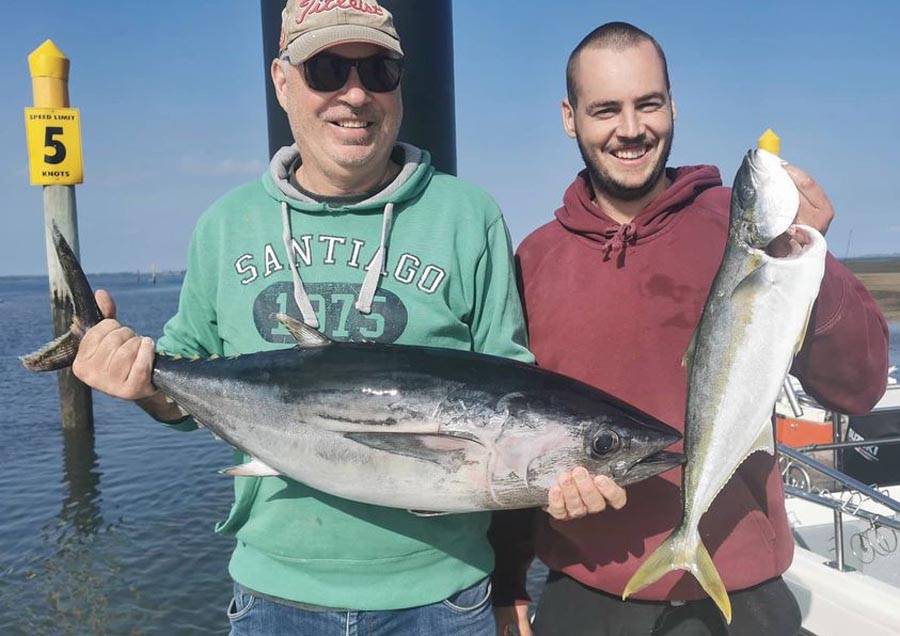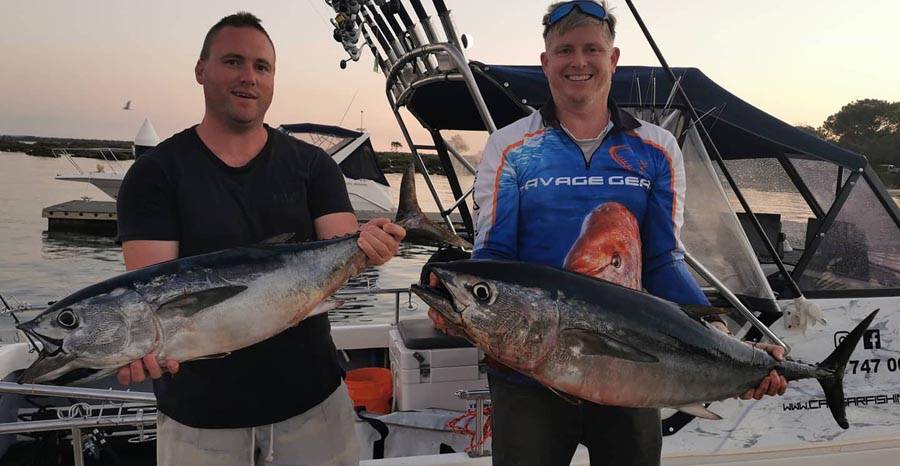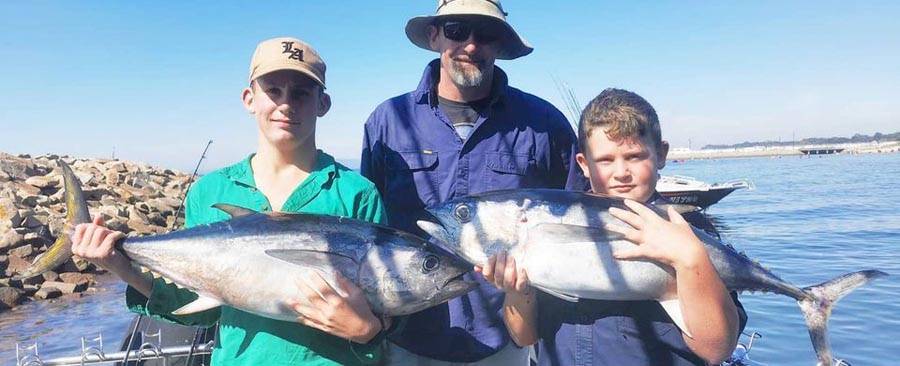 Chris Cassar from Cassar Fishing Charters fished offshore with his customers over the weekend and caught some fantastic tuna.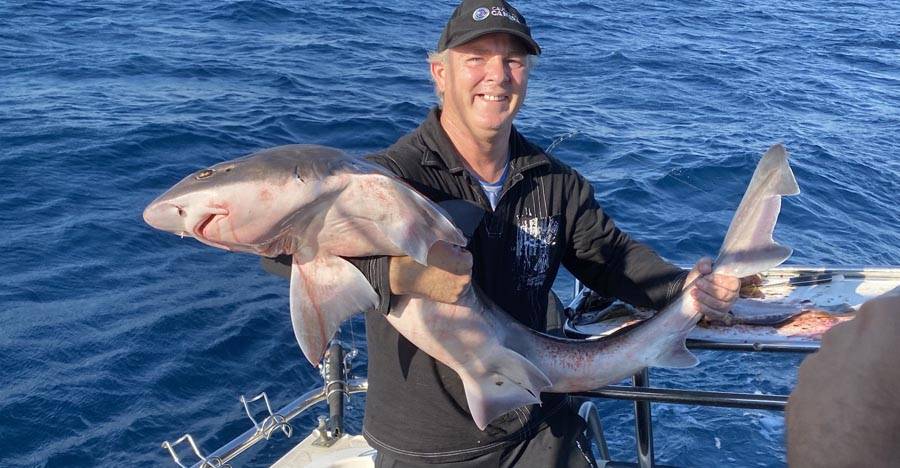 Brendon Hall fished with Cassar Fishing Charters recently out from Cape Schanck and landed this monster gummy shark.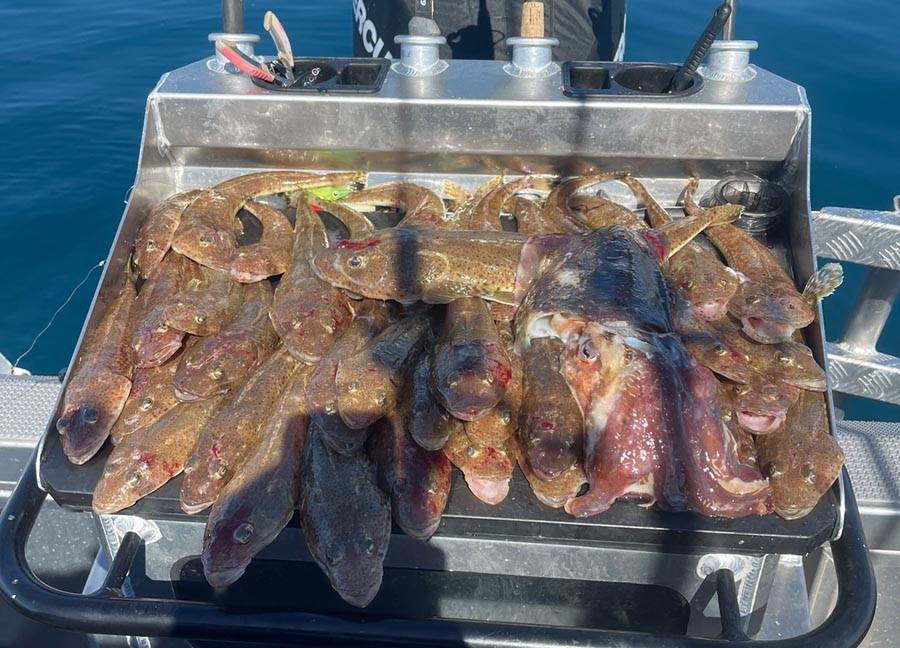 Neil and Darren fished Flinders Bank last week and smashed the flathead.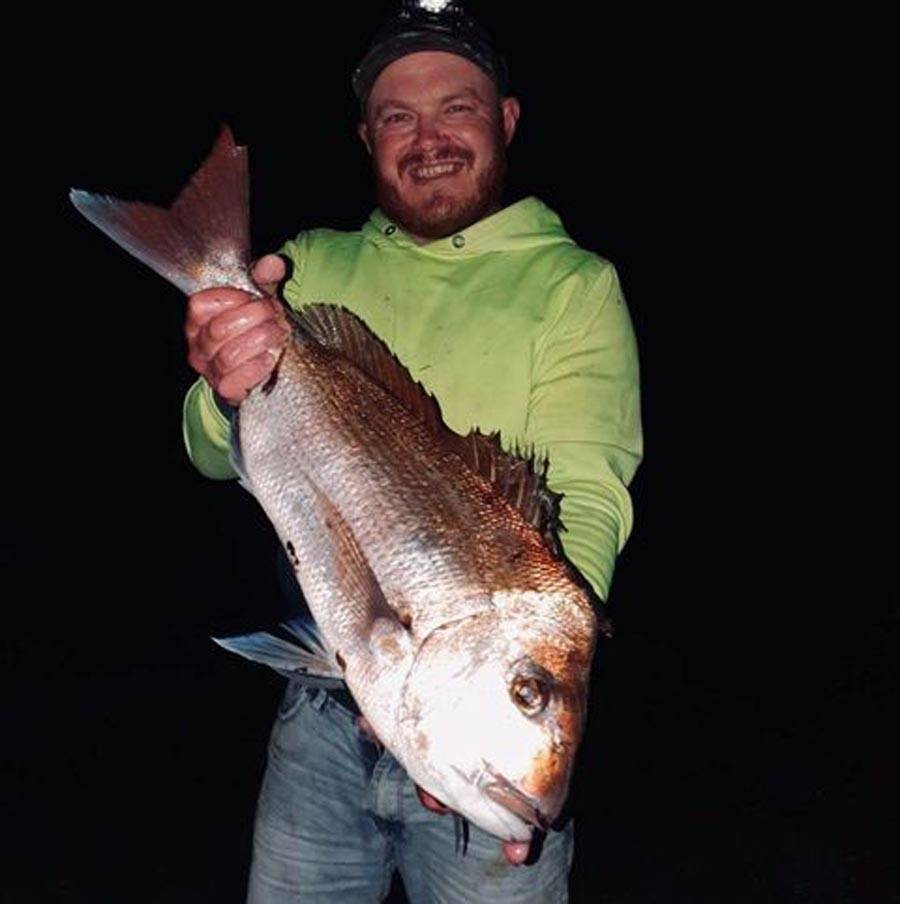 Brett Palmer took Anna Grigg and their girls to Shoreham beach for a night session and this solid snapper took a squid strip on snelled 5/0 suicides.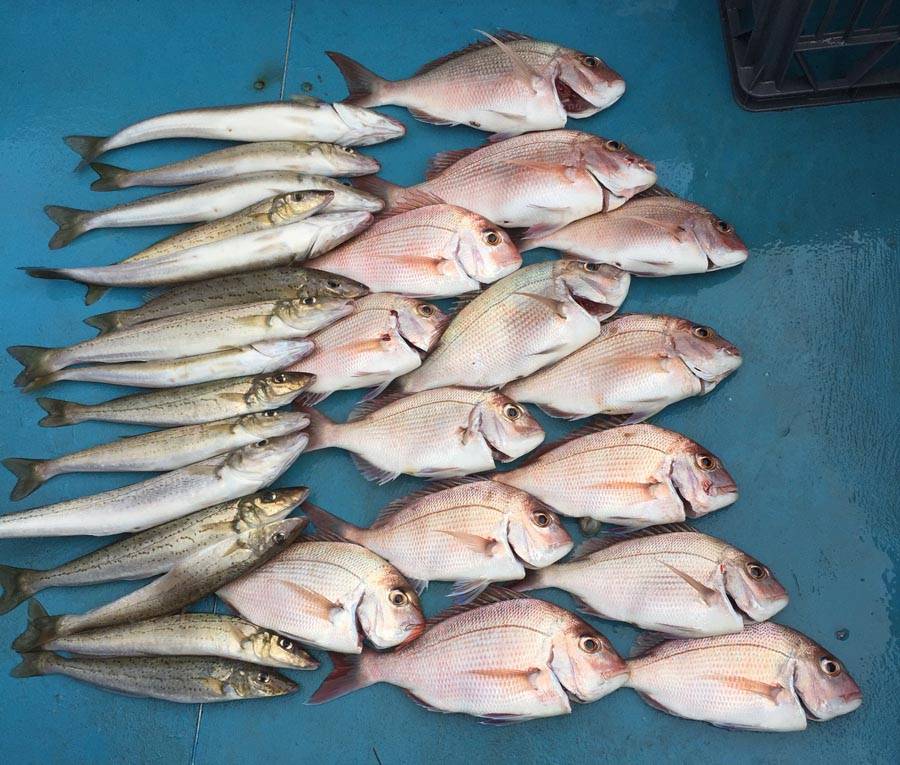 Huff and Kozzie fished off Cowes and Hastings on Monday and caught some fantastic whiting and pinky snapper.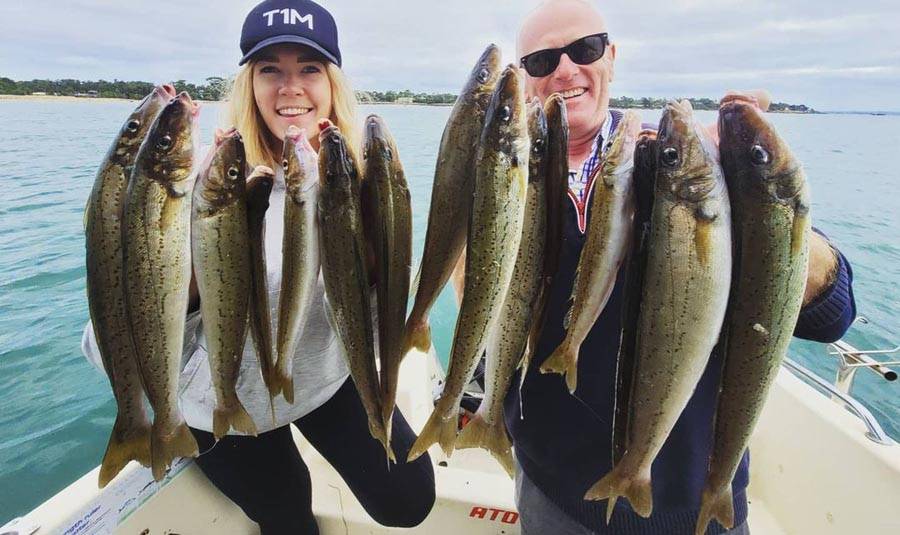 Amy Day and her dad Grant fished Tortoise Head bank and caught some ripper whiting.

David Milne and Lindsay Fraser fished Middle Spit and Joe's Island for some nice whiting caught on mussels and squid strips for bait.

Don Wood got on to some fantastic whiting fishing Tyabb Bank last week.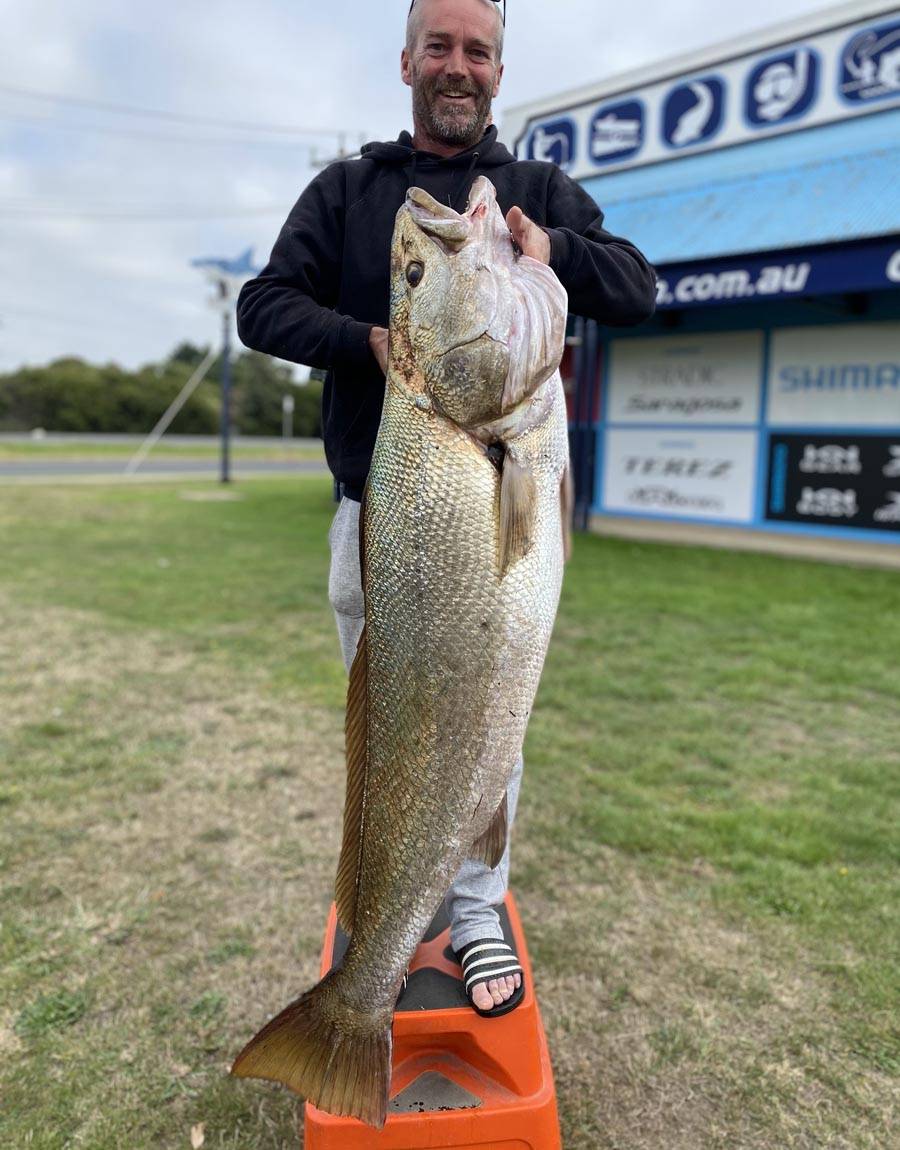 Troy Wallen stopped by the store today to weigh his monster 30kg+ mulloway caught off Joe's Island on a salmon fillet. Looks like we need bigger scales as our 30kg scales bottomed out. Well done Troy!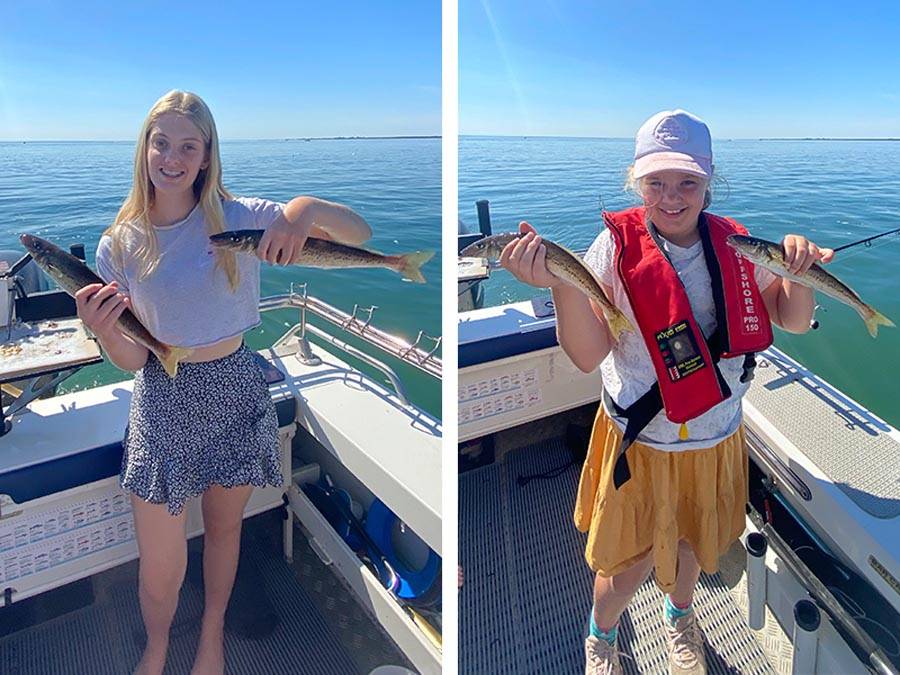 Abby and Ella smashed the whiting fishing Joe's Island during the flood tide in 8 metres.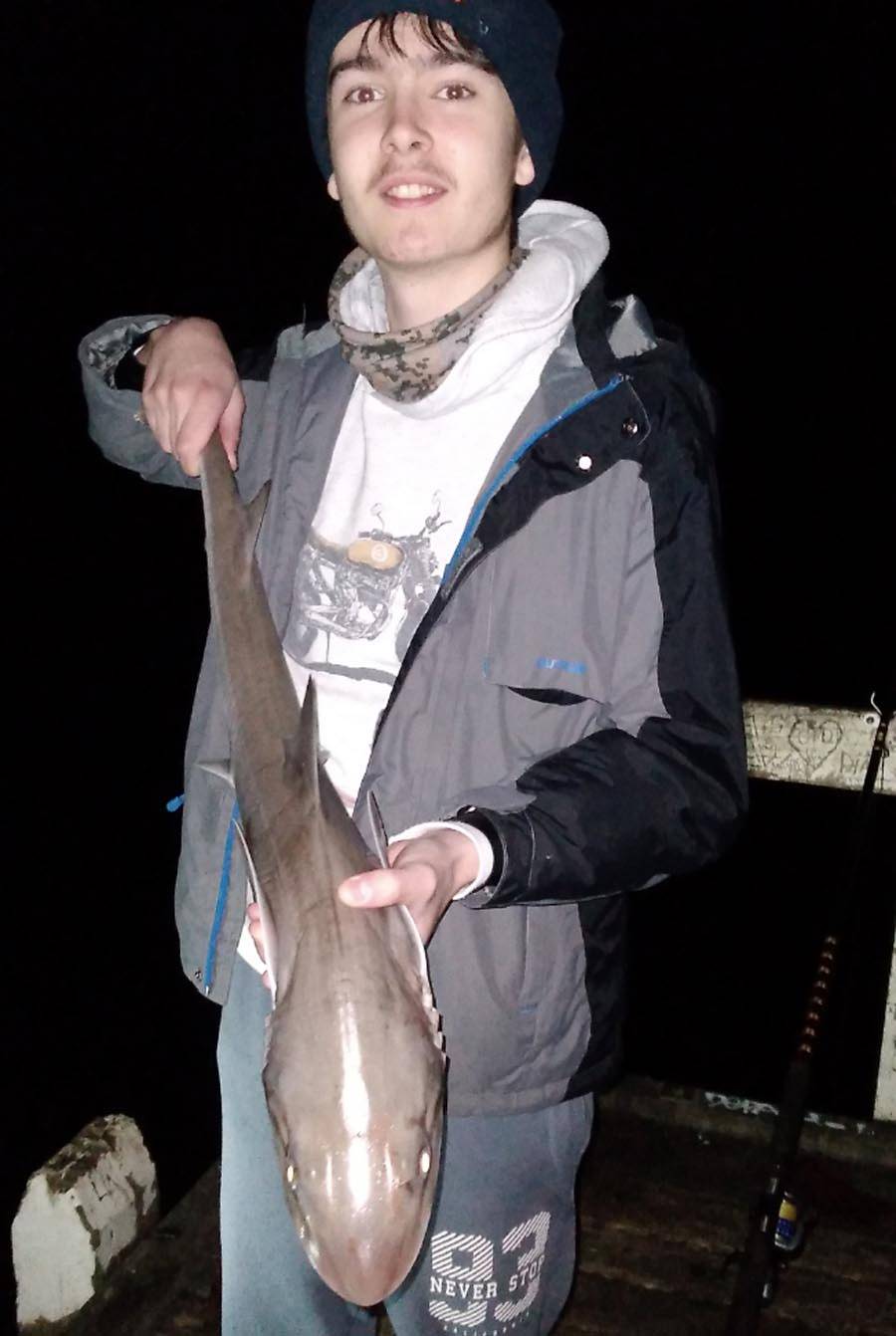 Aaron with his first gummy shark caught from Grantville jetty using fresh mullet for bait.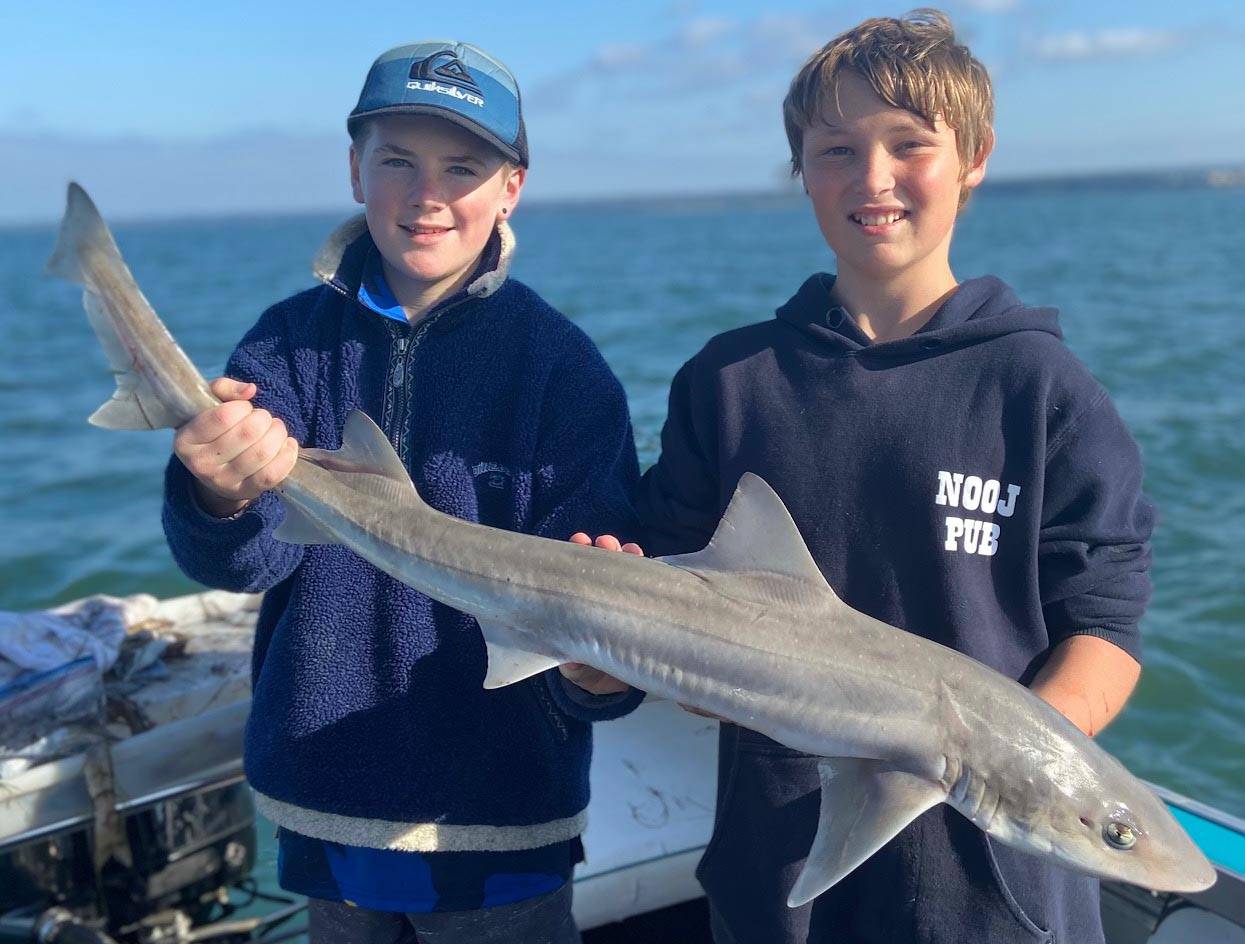 Blair and Blake with a beautiful gummy they caught fishing out from Corinella on the long weekend.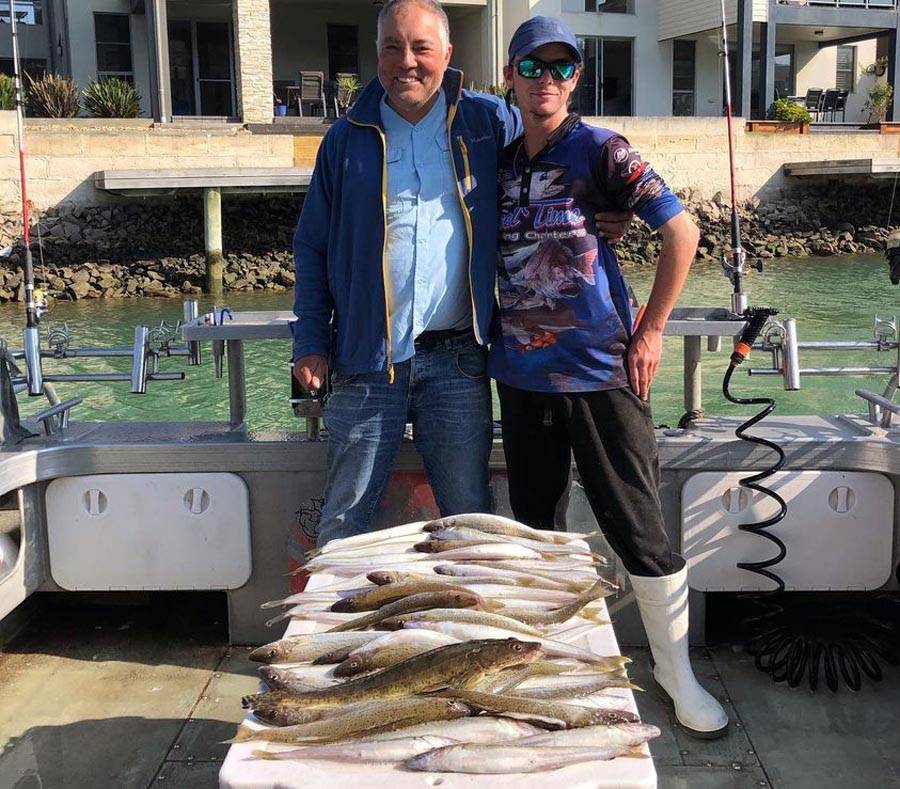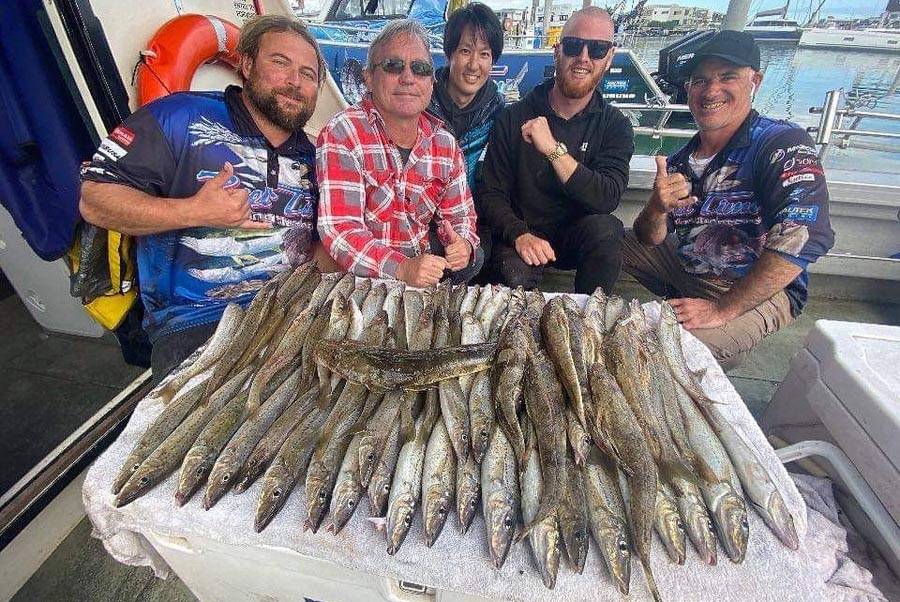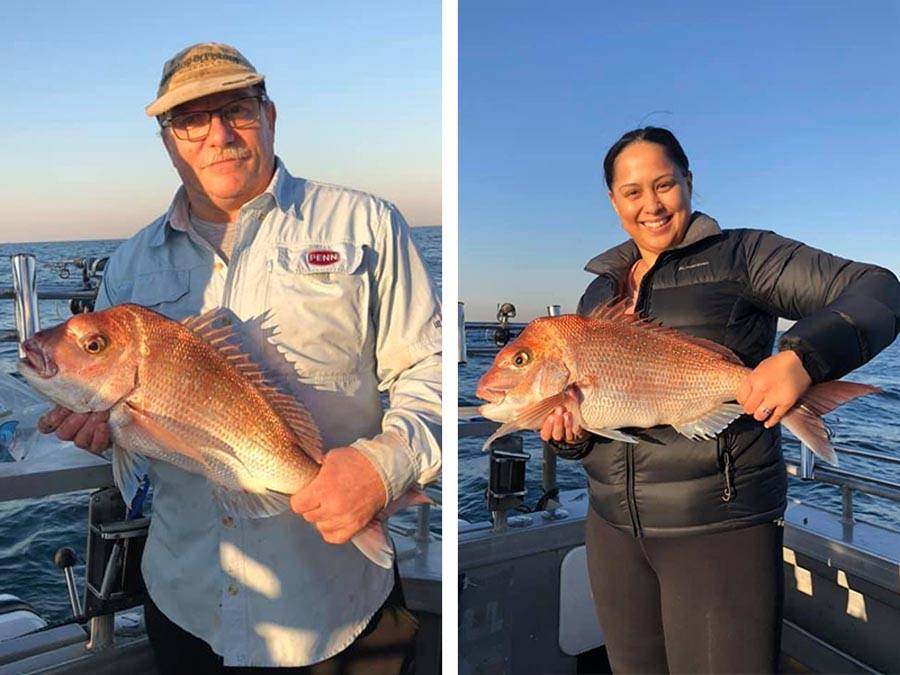 Matt Cini from Reel Time Fishing charters has had some fantastic trips on Port Phillip Bay this week with plenty of whiting and some nice snapper being caught by their customers.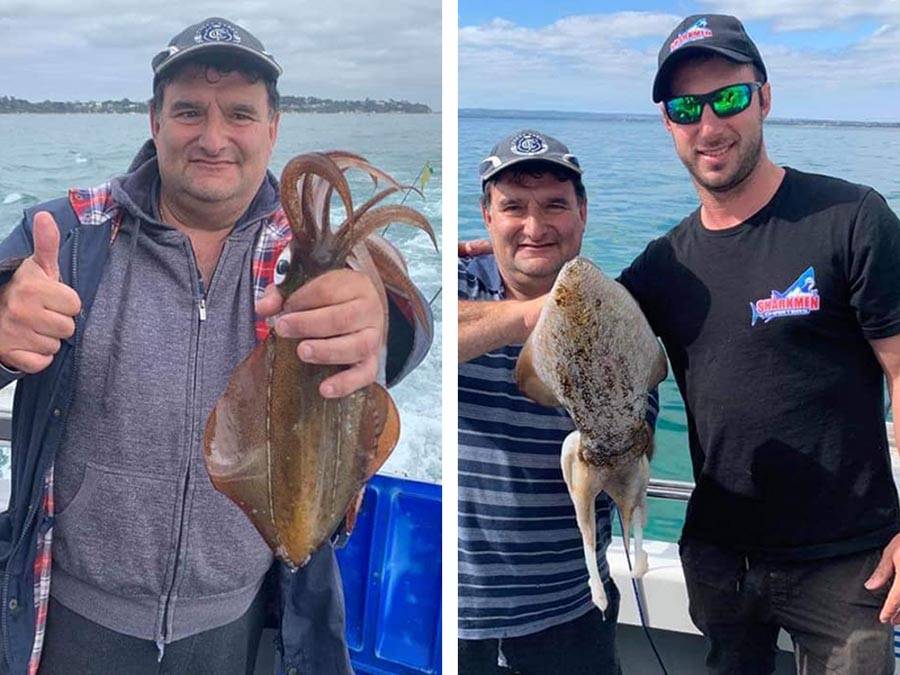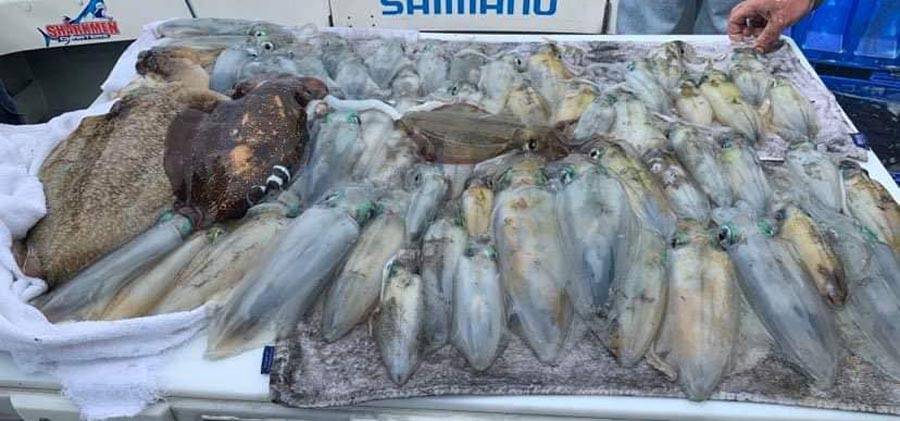 Marco from Sharkmen Fishing Charters helped his customers smash the squid and cuttlefish in Port Phillip Bay over the weekend.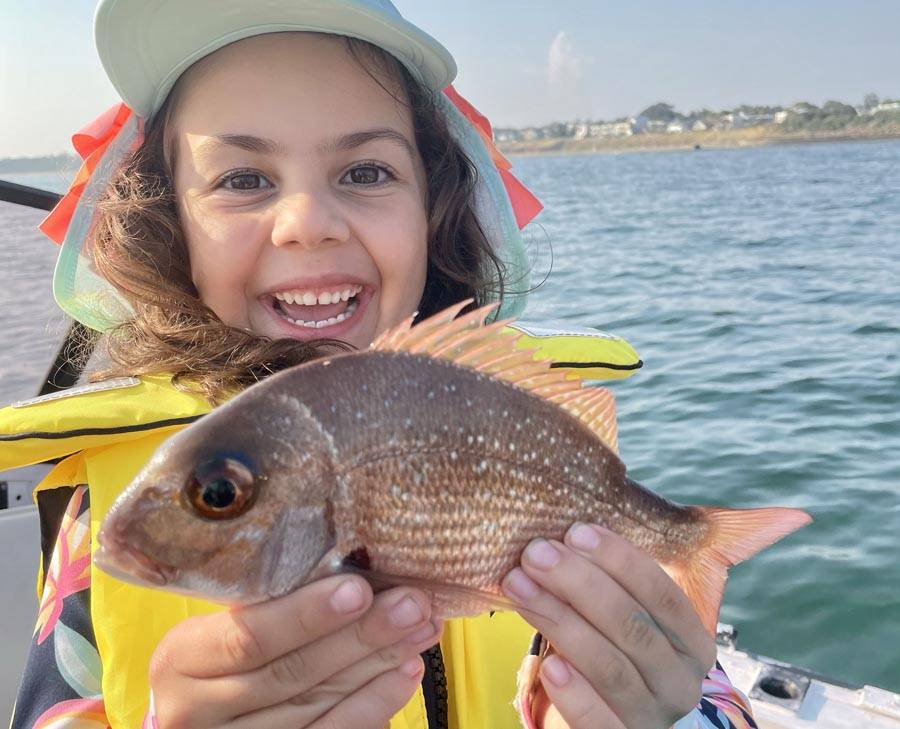 Olivia Sill (6) with a nice pinky snapper caught out from Black Rock recently.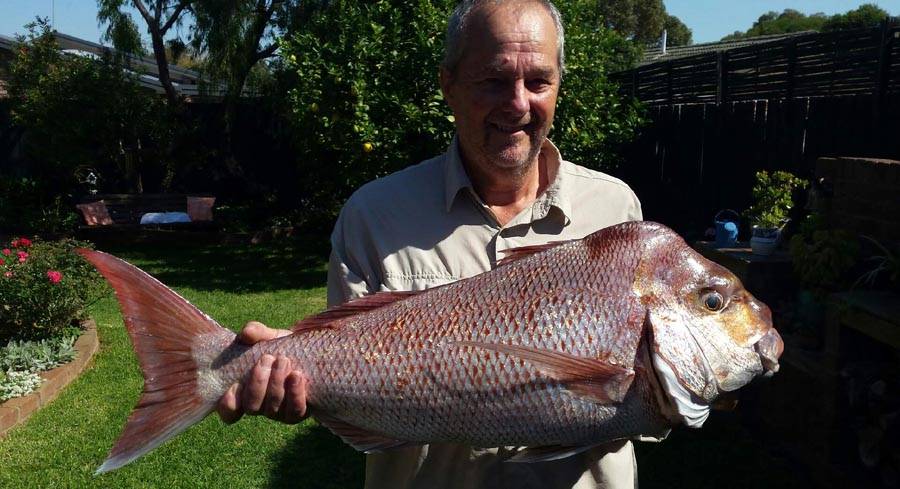 Bruce Crook with a nice snapper caught off Carrum over the long weekend.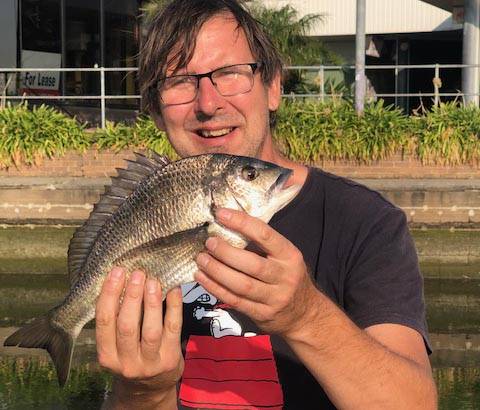 Rob Wischki with a nice bream caught fishing Patterson Lakes on Wednesday evening.

Kade Thornhill and Memphis Hurren fished out from Mornington last week and caught some ripper squid.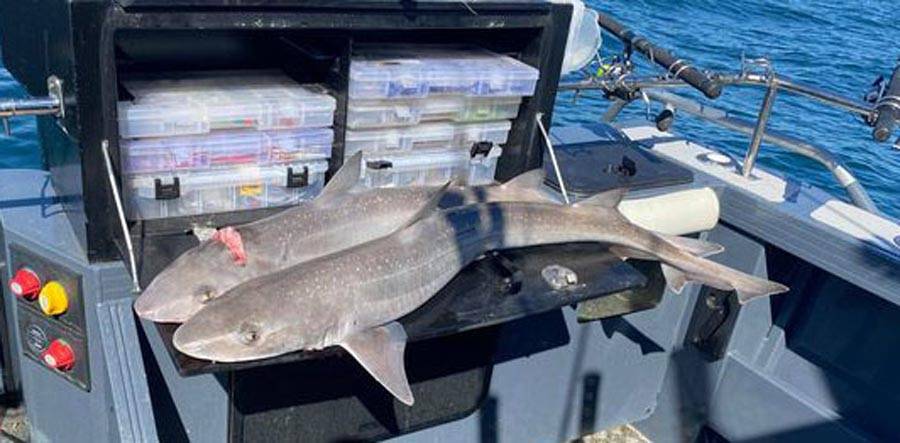 Bernard Abrams had a ripper solo session off Mt Martha over the long weekend catching some fantastic gummies in 20 metres.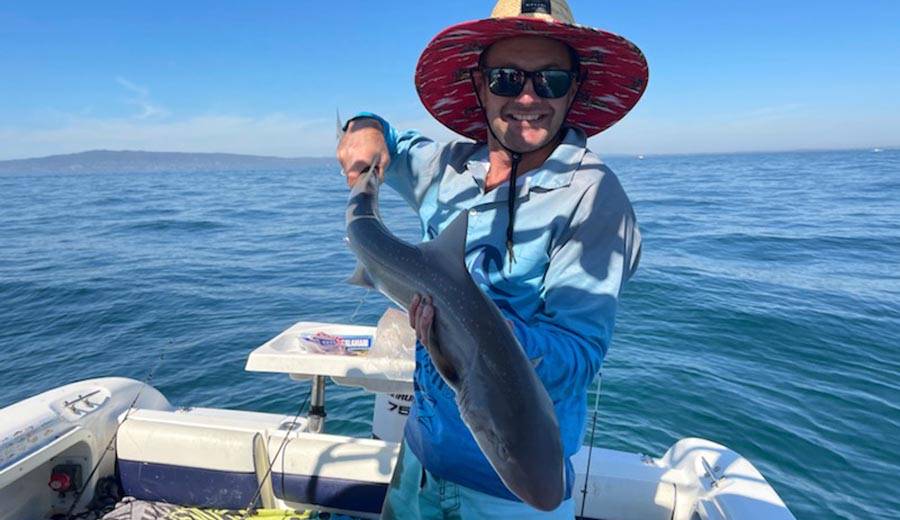 Steve caught a nice gummy shark fishing out from Mt Martha last week.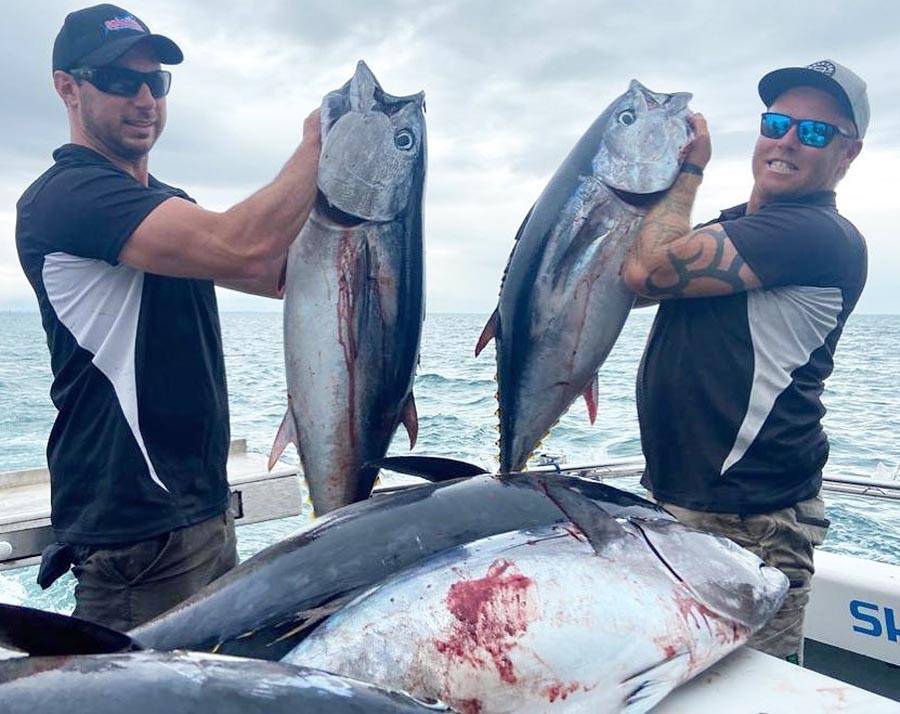 Marco from Sharkmen Fishing Charters has found some fantastic tuna with his customers offshore from Port Phillip this past week.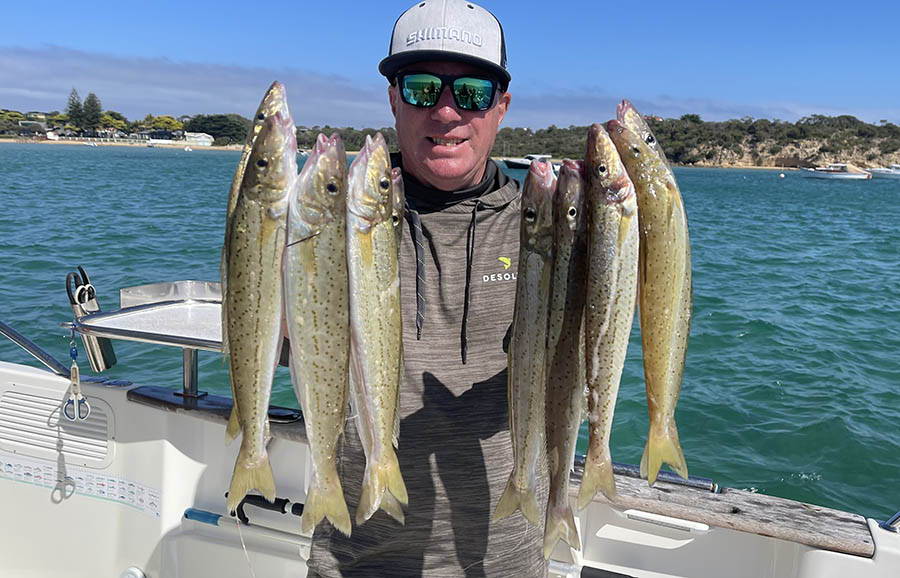 ​​Staff member David Kramer fished around Mud Island on Easter Sunday and found some good whiting in the shallows.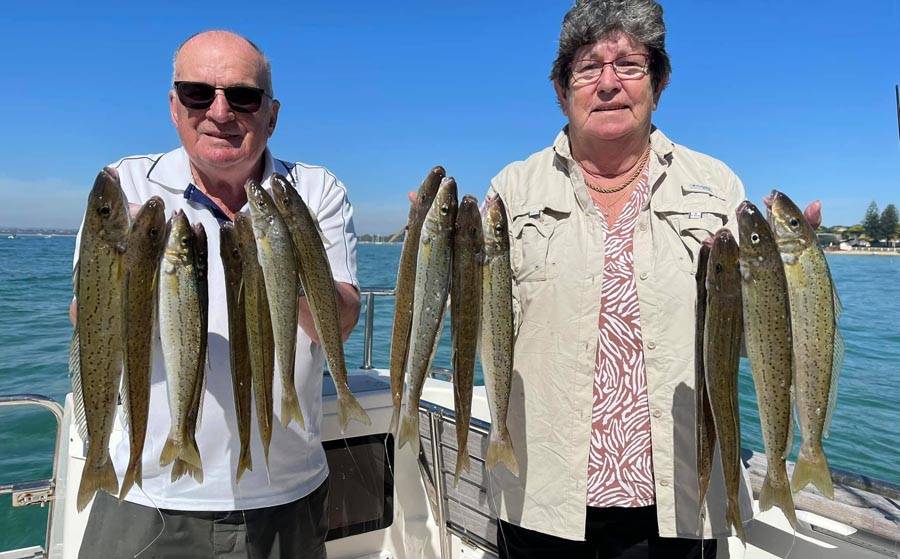 Liz and John fished the northern end of Mud Island in 3m of water and landed some great whiting using cuttlefish for bait.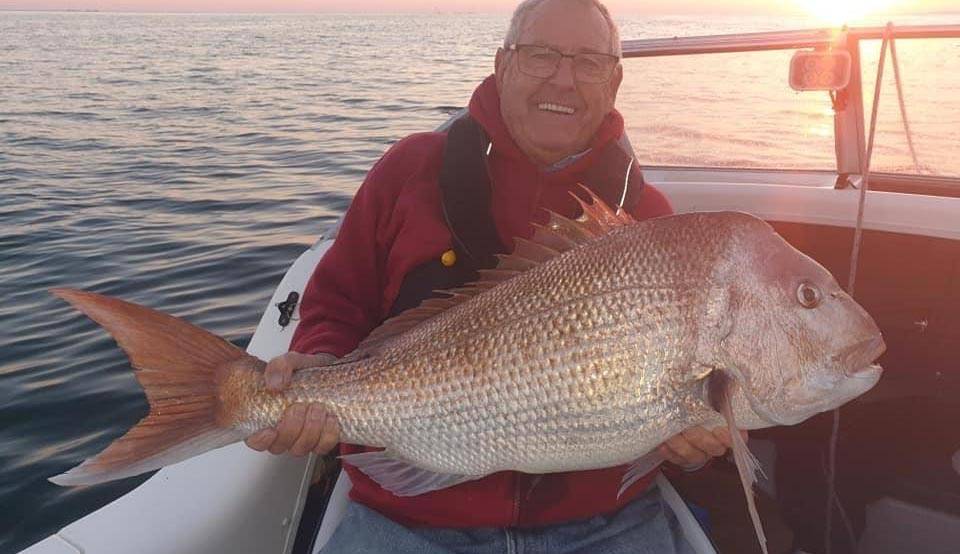 Rodney Richmond with a ripper snapper caught out from Limeburners.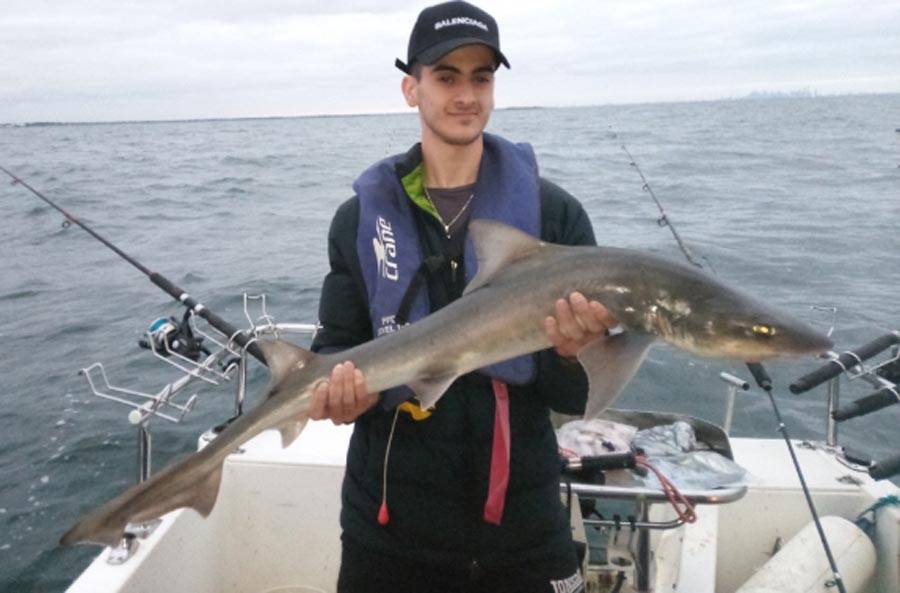 Matthew Said fished with his uncle Vince and cousin Elijah out from Werribee and caught this fantastic gummy shark.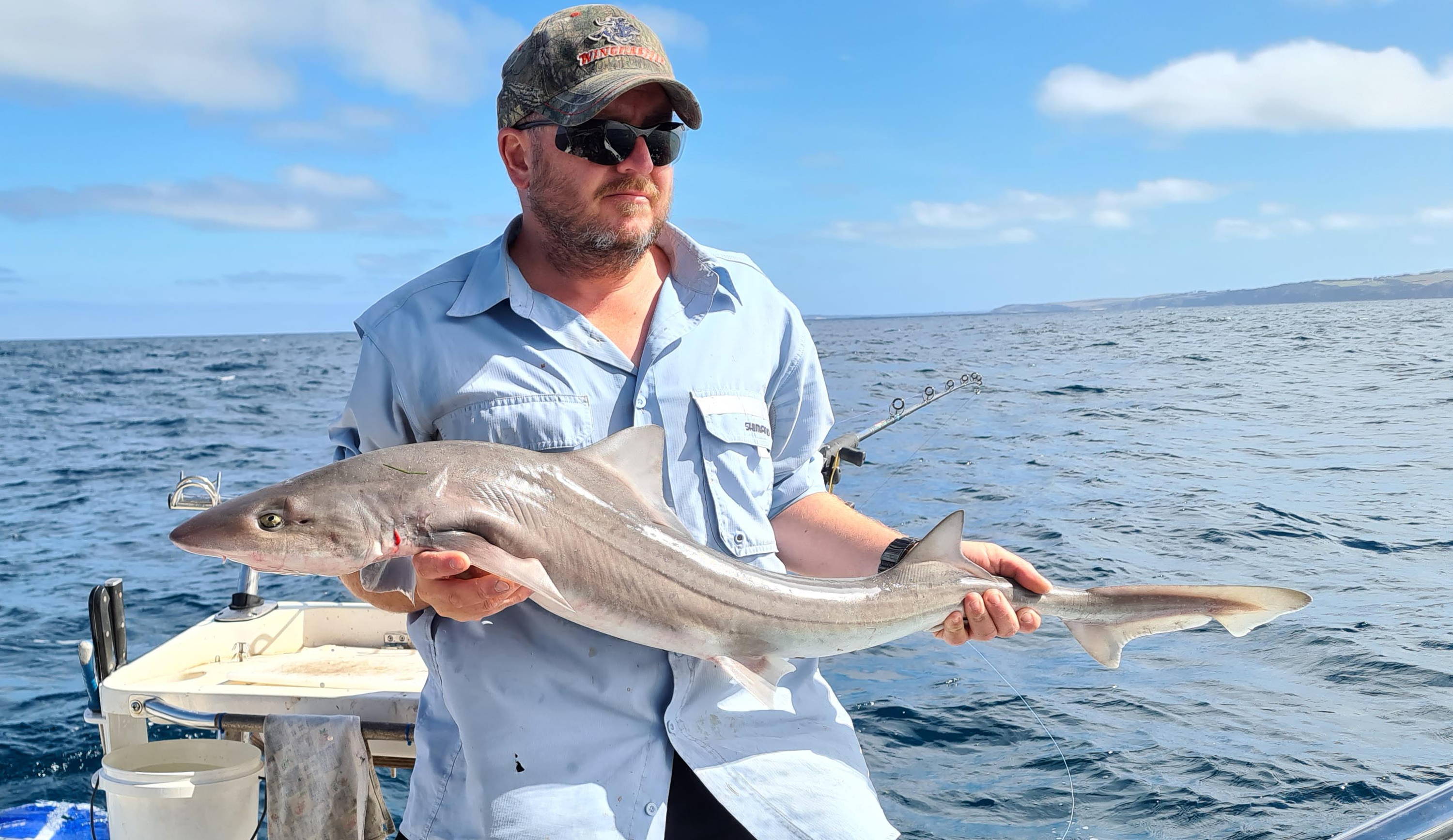 Jason Kidd with a nice gummy shark caught out from Kilcunda.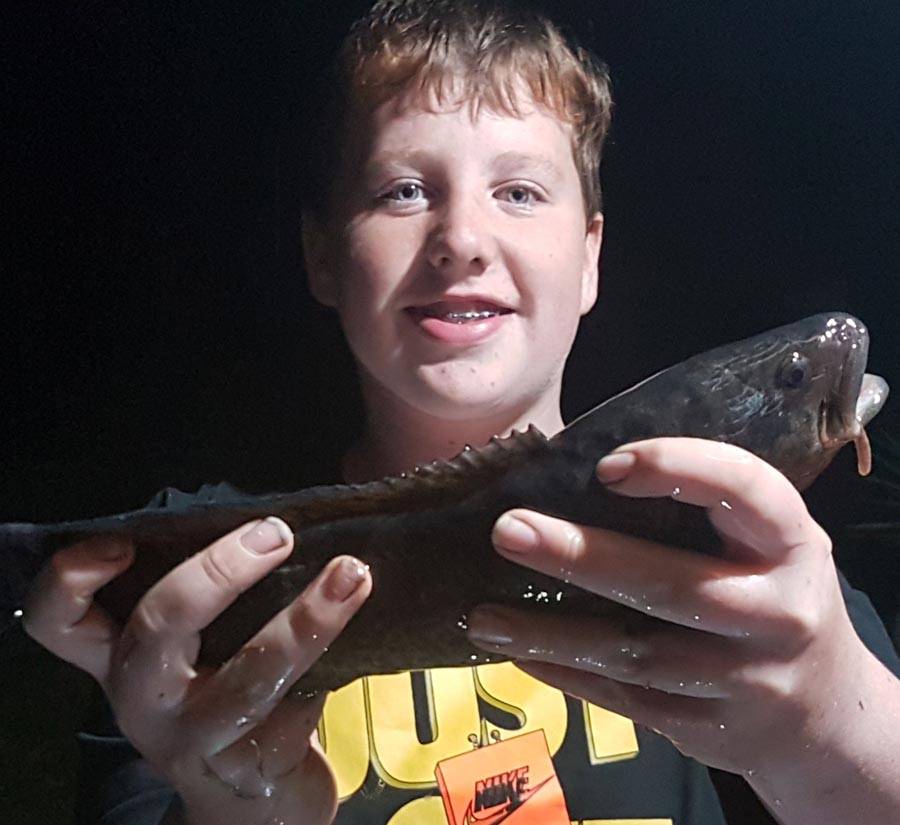 Jasse Gaze with a nice river blackfish caught from Cockatoo Creek.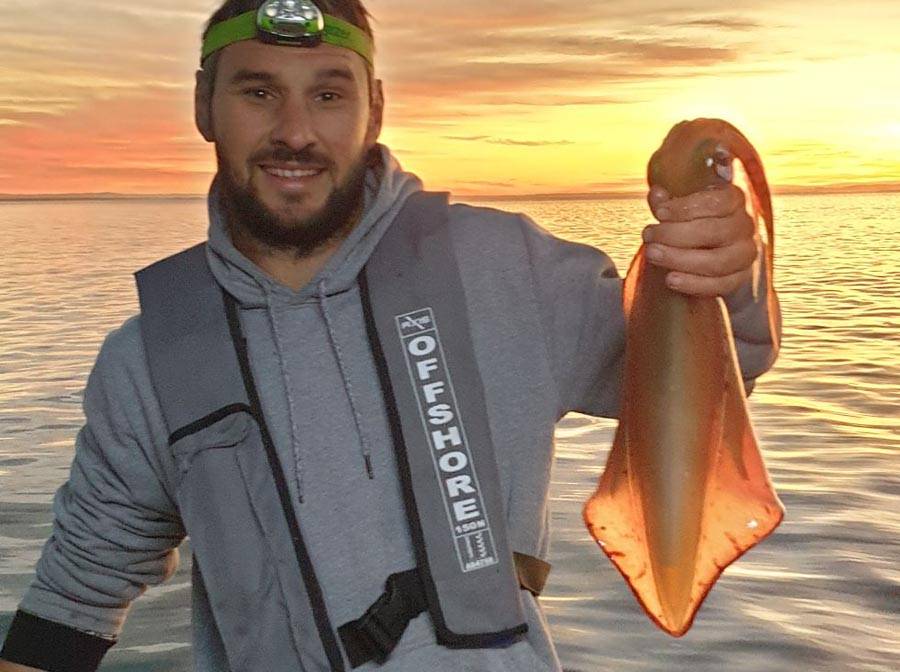 Dylan Holland with a ripper squid caught at Walkerville on the weekend.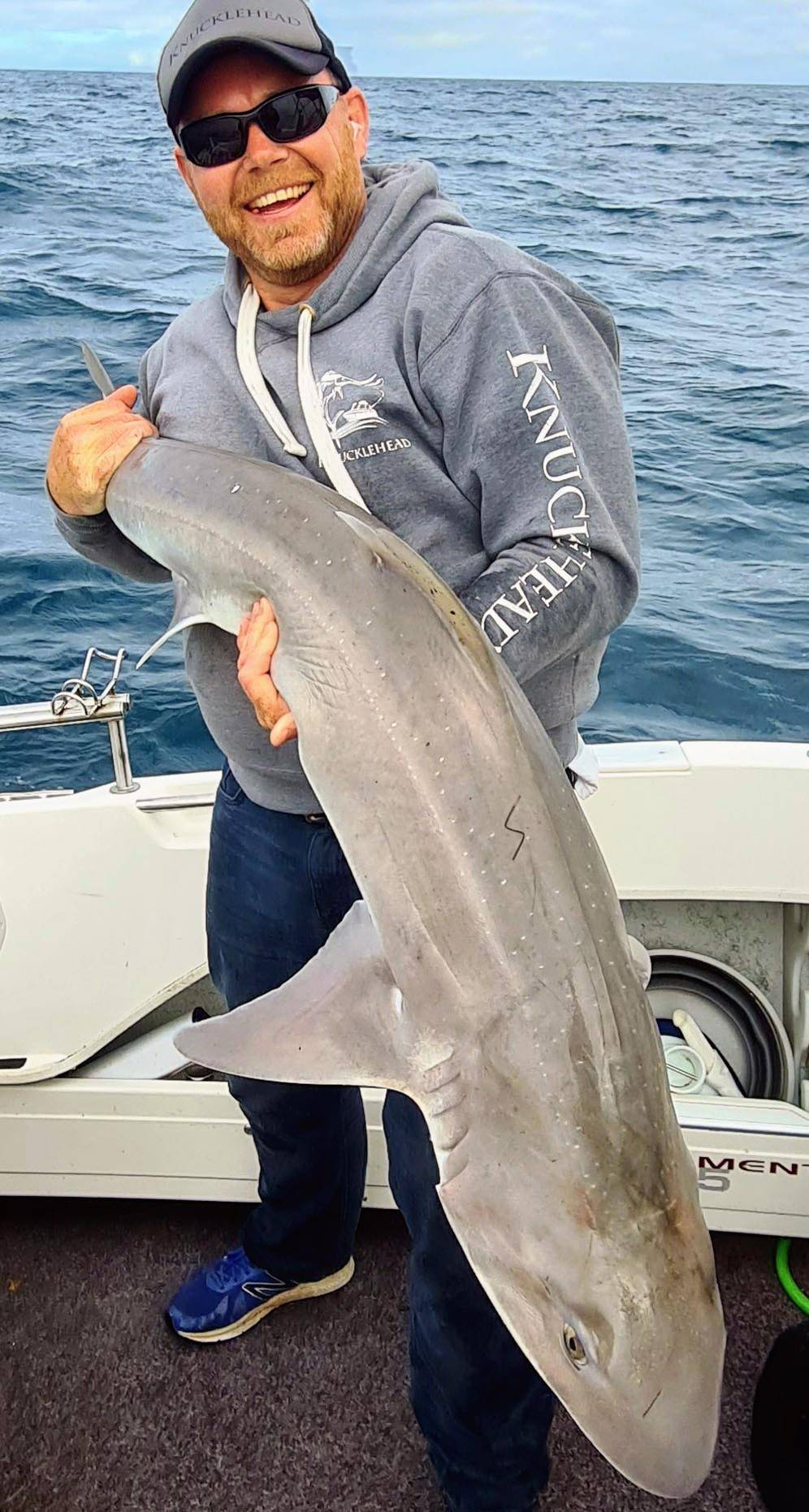 Ben Barnes with a cracking gummy caught at Port Albert last week.

Leon with his first Murray cod caught at Yarrawonga, well done Leon.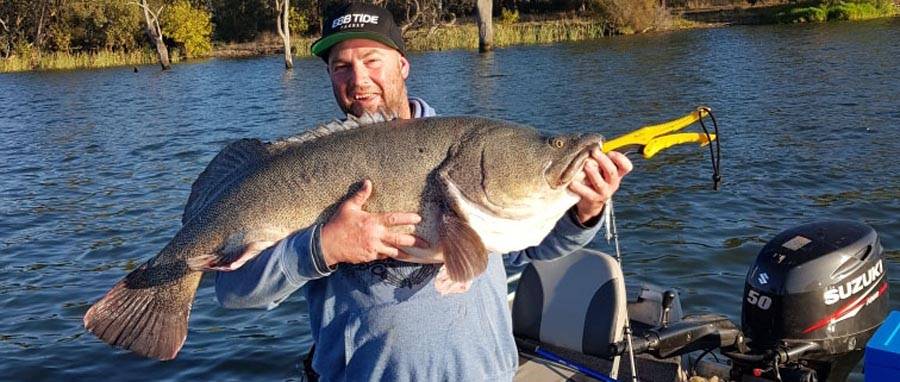 Danny Coltish with his 110cm Murray cod caught at Lake Mulwala on a Jackall Gantarel.

Mornington staff member Marlon Blackford fished off Eden at the shelf and managed 2 marlin with one caught on live bait and the other skip bait. Well done mate!

IFISH WITH TACKLE WORLD ON TEN BOLD - SERIES 15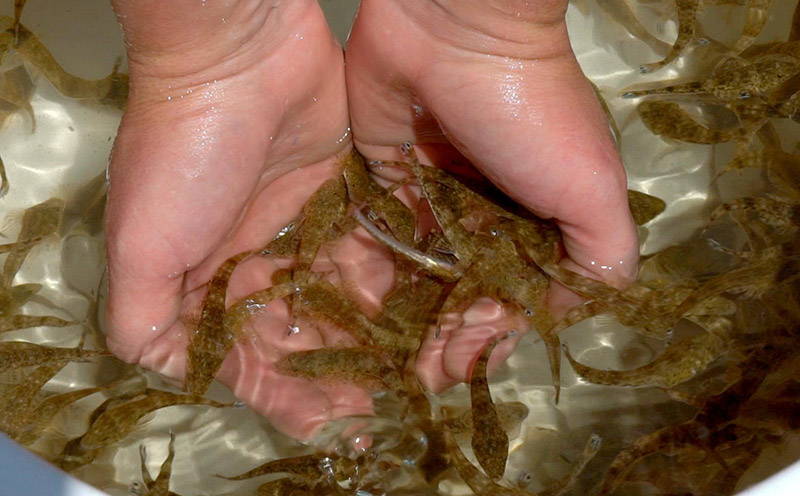 IFISH WITH TACKLE WORLD ON YOUTUBE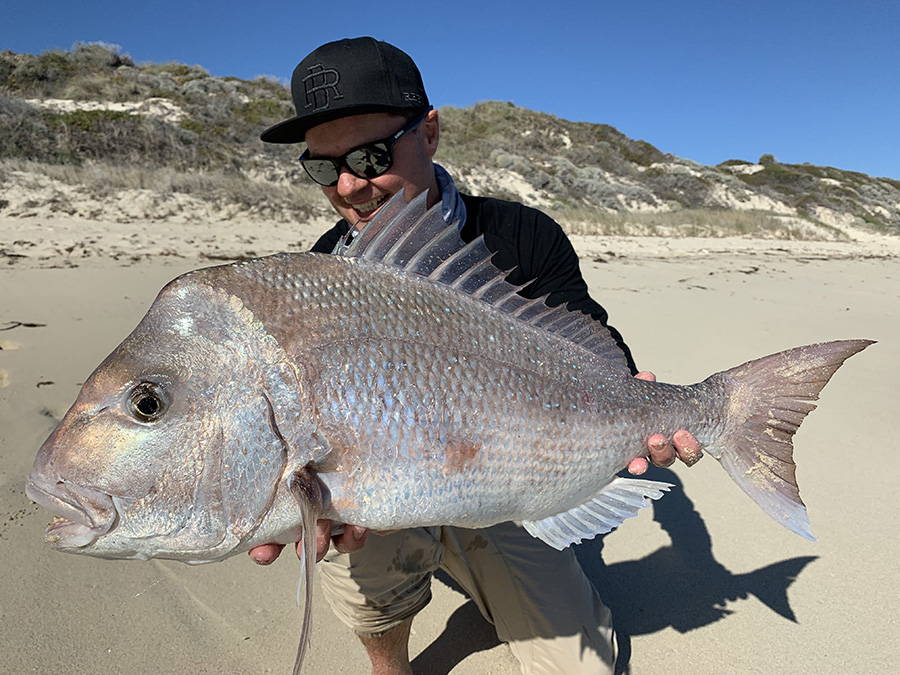 Catch past episodes of IFISH TV on Youtube so you can get your fishing fix any time, any where.
TALKING FISHING - C31 - TUESDAYS at 8.30pm
Catch "Talking Fishing" on Melbourne's C31 TV (CH44) at 8.30pm each Tuesday night. Staff members David Kramer and Adam Ring together with Steve "Trelly" Threlfull host Australia's only "Live to Air" fishing television program at this prime time-slot. Put Tuesday night's at 8.30 away in your weekly diary of TV shows to watch!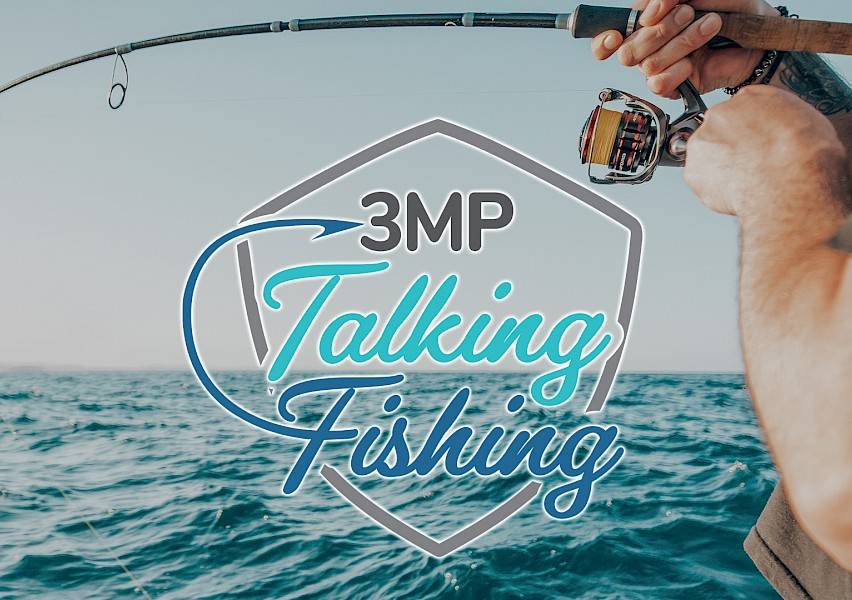 Catch a new episode of Talking Fishing on 3MP every Friday presented by staff members David Kramer and Adam Ring. The boys chat with charters operators and prominent anglers to find out what's biting and where plus each week there's a special guest talking serious fishing. Add in a fresh fish market update and all the Fisheries news. It's a weekly program not to be missed. Download the podcast here:
A group of toads is called a knot.


Good Luck with your fishing and stay safe on the water,

The TEAM at Tackle World Cranbourne & Mornington