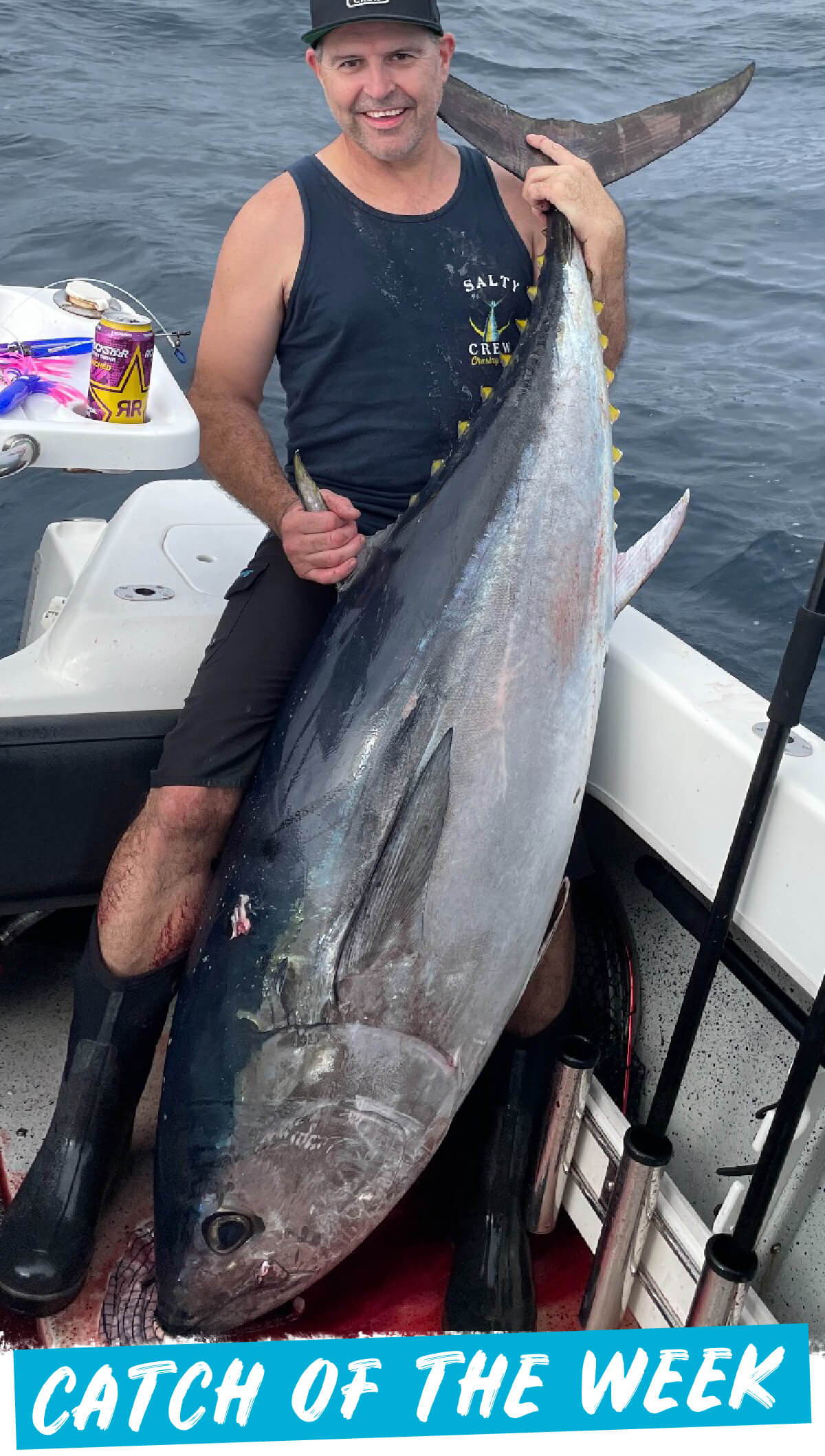 Congratulations to staff member Harley Scott and good mate Daniel Curmi on your barrel tuna caught out from Port Fairy, you are this weeks Catch of the Week.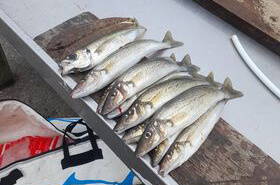 Dylan Gussenhoven fished in 7 metres of water out from Cowes and caught some nice whiting.
Kozzi and Huff fished out from Cowes and caught a nice mixed bag including whiting and snapper.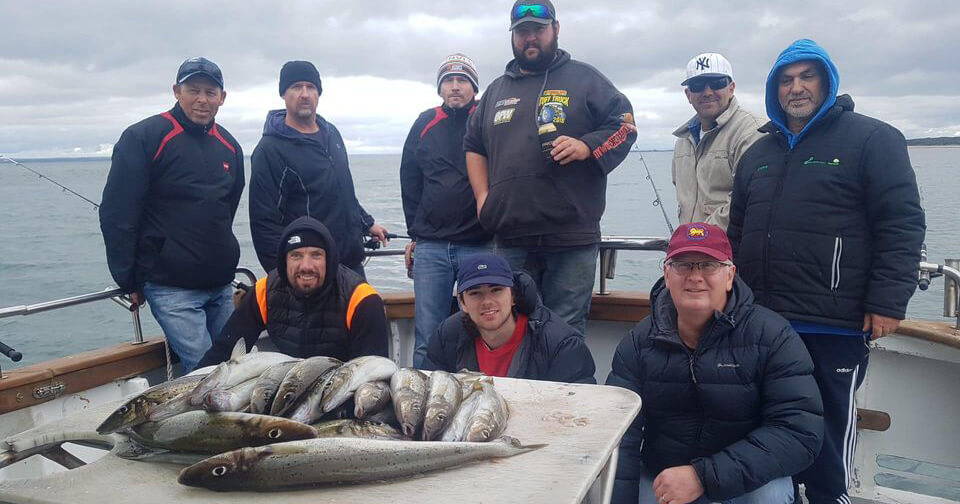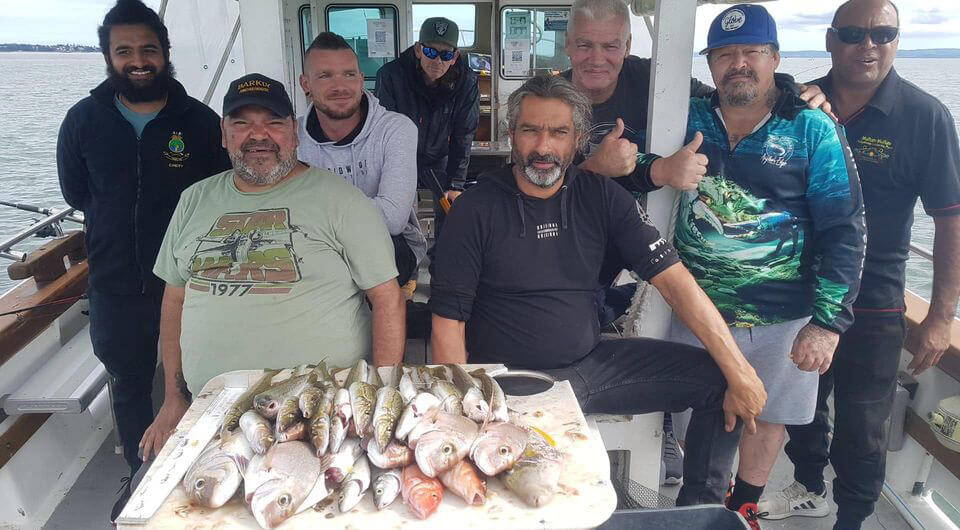 Steve Johnston from Ace Fishing Charters helped his customers to catch some fantastic whiting fishing the Middle Spit area this past week. Steve also had a session out from Hanns Inlet where his customers caught a nice mixed bag.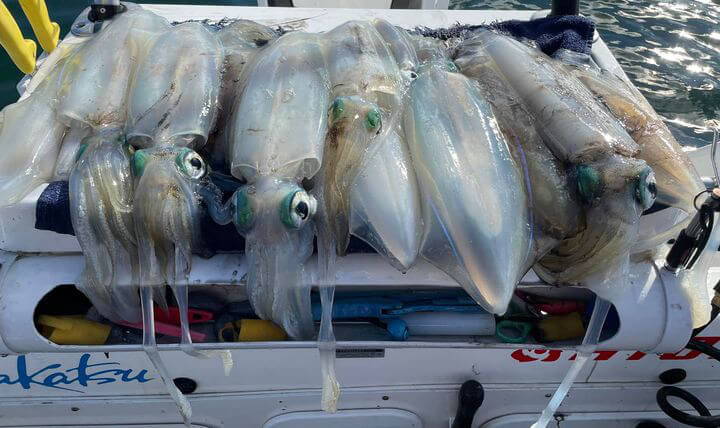 Pete Ferguson, Zac and Stuart had a cracker session on the squid fishing the Top End of Western Port on the weekend.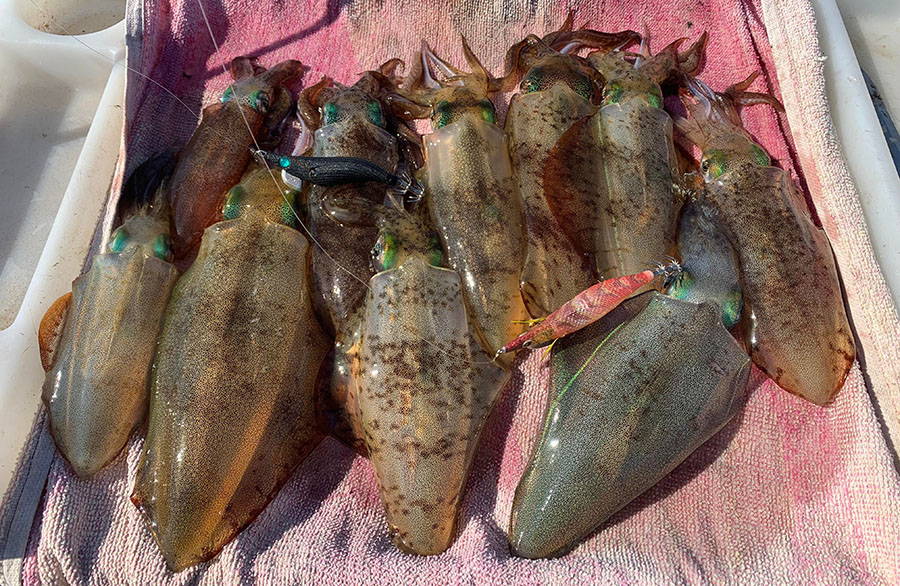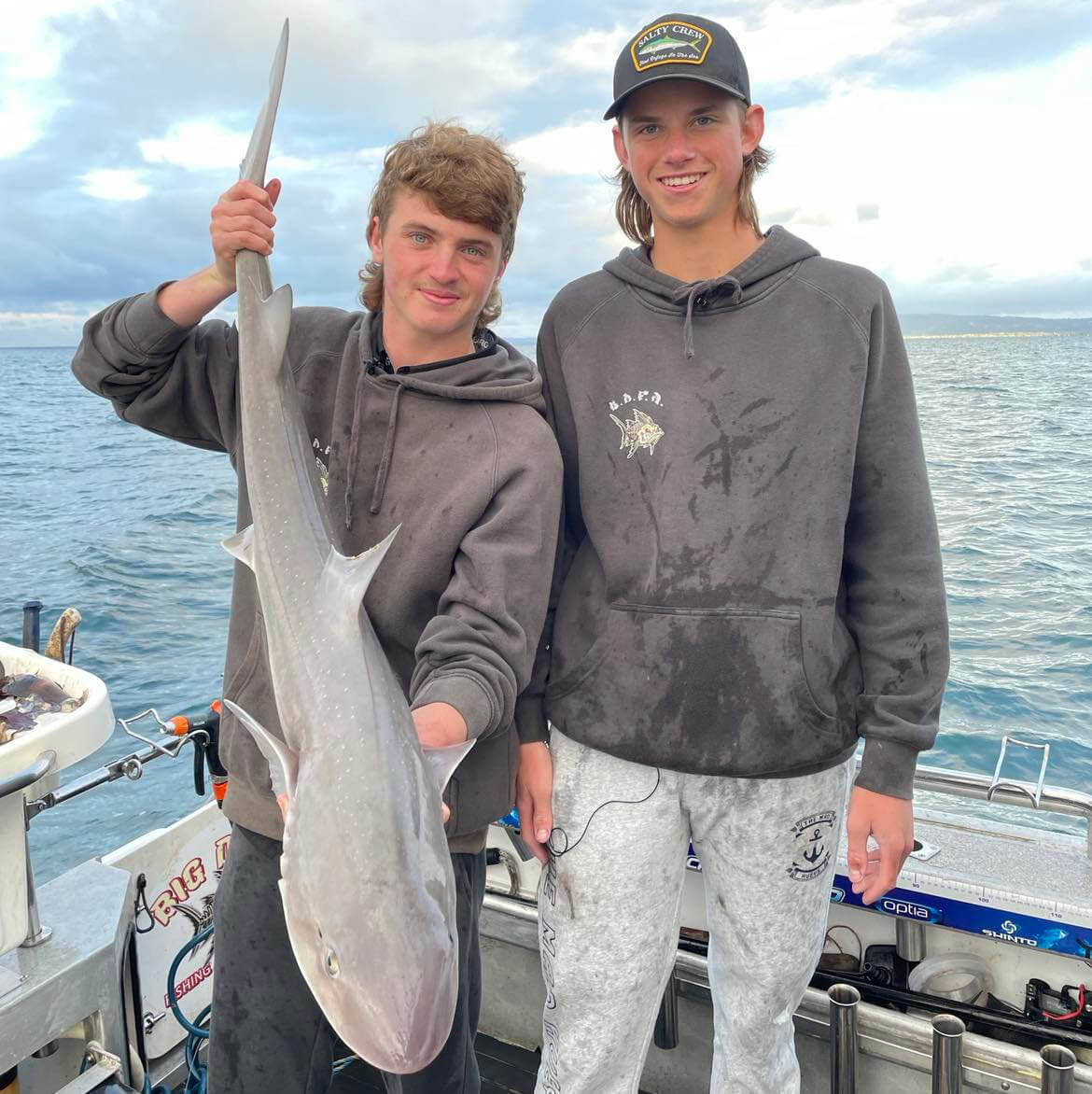 Staff member Ben Clothier and good mate Harry Sergejew headed out from Rye on the weekend and had a cracker session catching some beautiful squid on Clicks and Ika squid jigs. The guys then converted the squid to a fantastic gummy shark. Be sure to check out the boys trip on Youtube at the link below.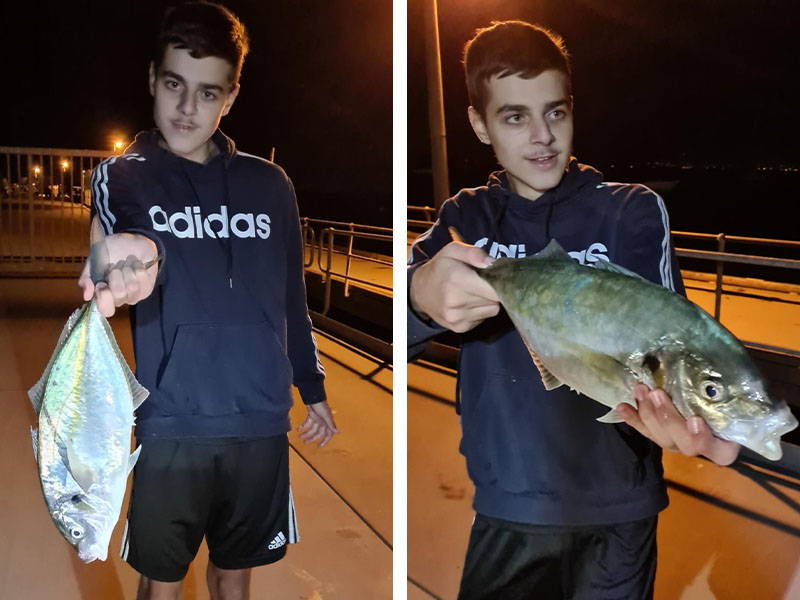 George Vourazelis took the family to Blairgowrie and they caught some nice squid and some thumper trevally.
Chris Cassar from Cassar Fishing Charters headed offshore with his customers this week and managed some nice kingfish.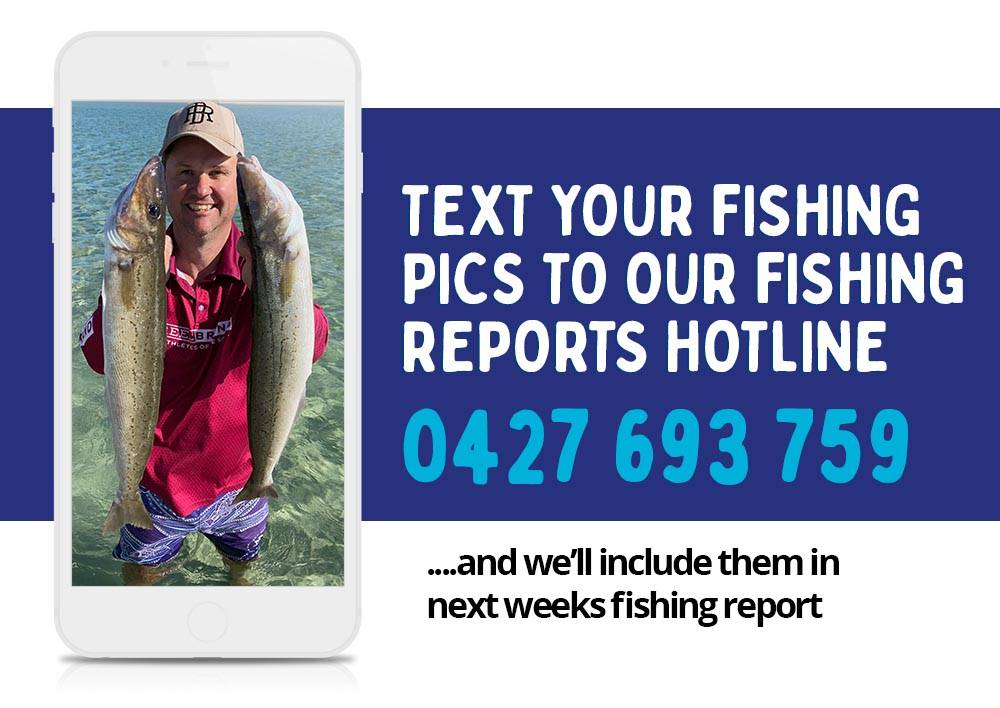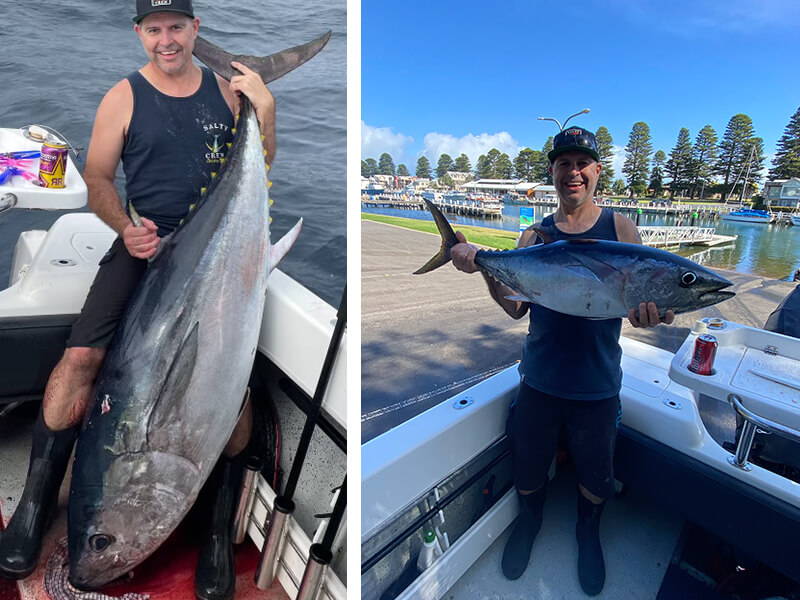 Staff member Harley Scott and good mate Daniel Curmi fished out from Port Fairy and managed 3 nice tuna with 1 estimated to be around 80-85kg (1.74m) based on the Tuna Champions length to weight estimation. The guys had the most success on the Bonze Exocet in colour Paris towed behind the Bonze Spreader Bar.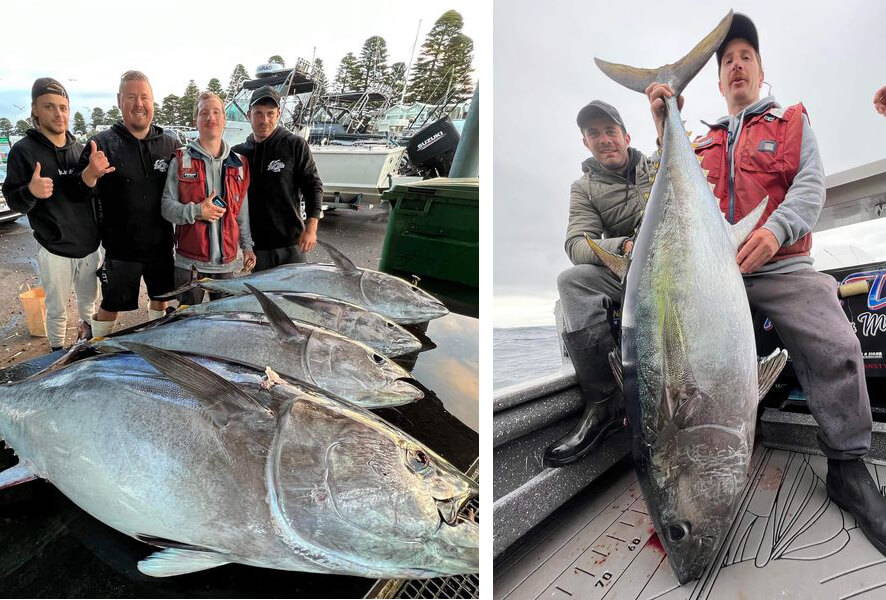 The Reel Time Fishing Charter crew headed to Port Fairy to check out the tuna action and weren't disappointed with some solid tuna caught in a variety of sizes.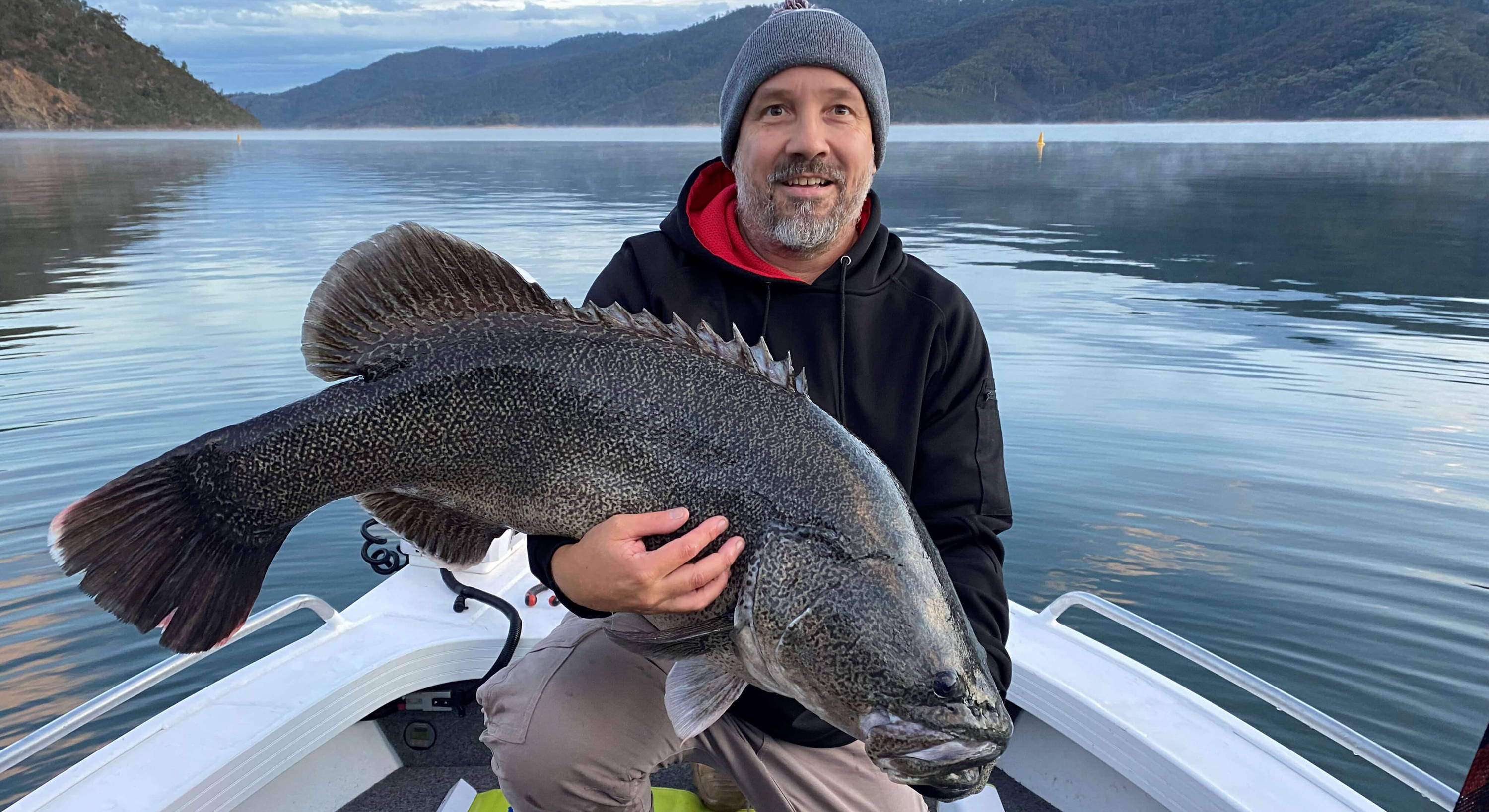 Jason Horvath caught this beautiful 102cm Murray cod fishing at Lake Eildon on the weekend.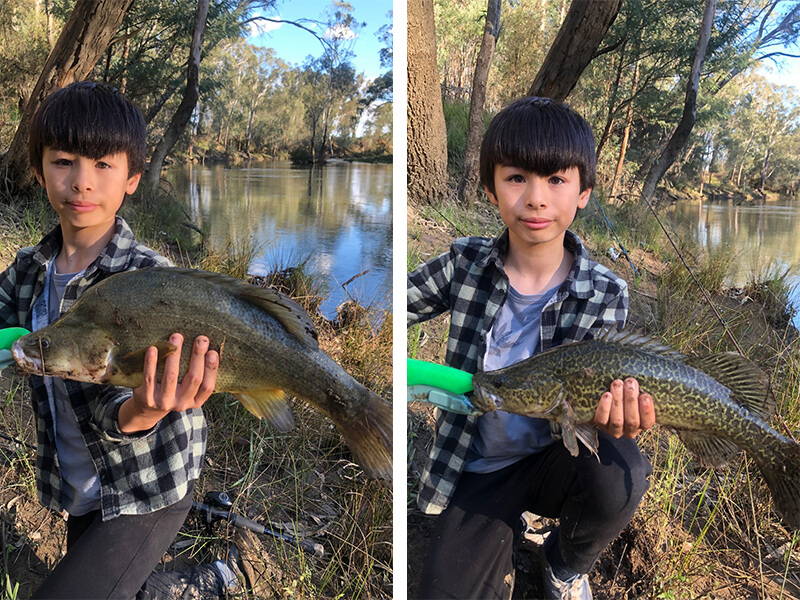 9yo Julian Shaw and his dad Richard caught a nice 51cm yella and a 43cm cod fishing the Goulburn river at Murchison. Richard caught the yella using a spinnerbait and Julian the cod using a paddle tail soft plastic and another cod using a spinnerbait.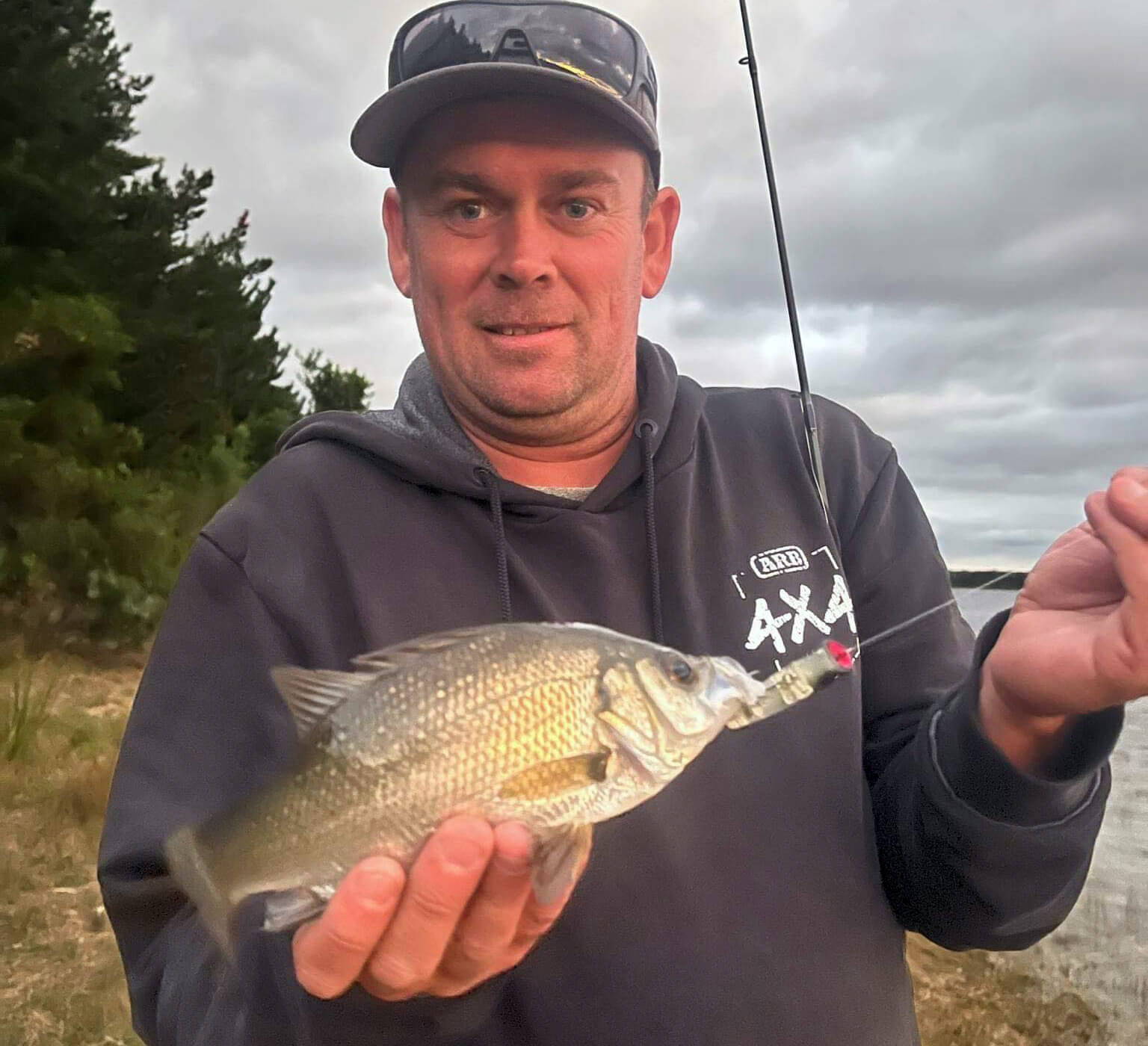 Nathan Beecroft caught some nice EP's using the Atomic Hardz popper on Wednesday night.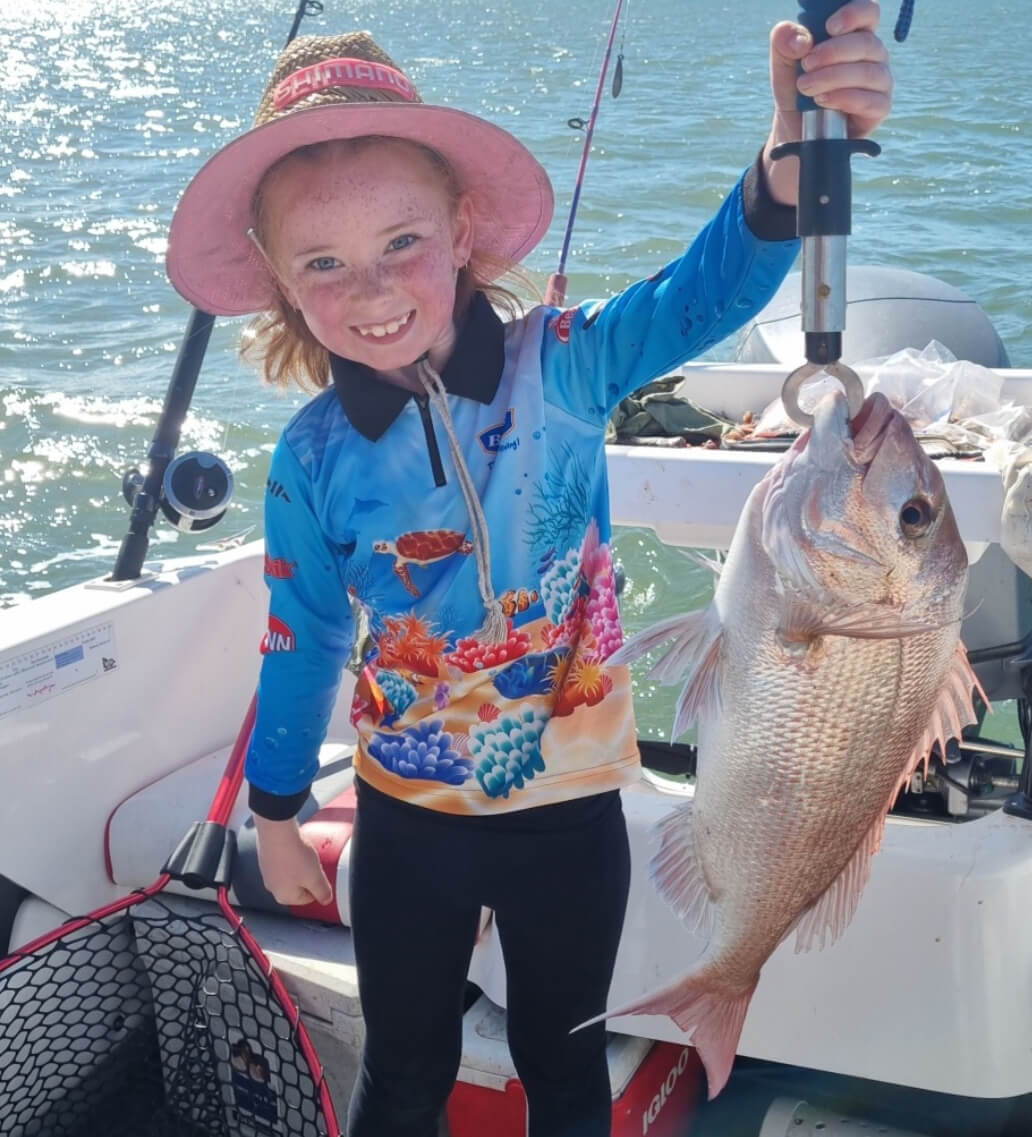 Summah Edwards caught a nice snapper using squid at Port Albert.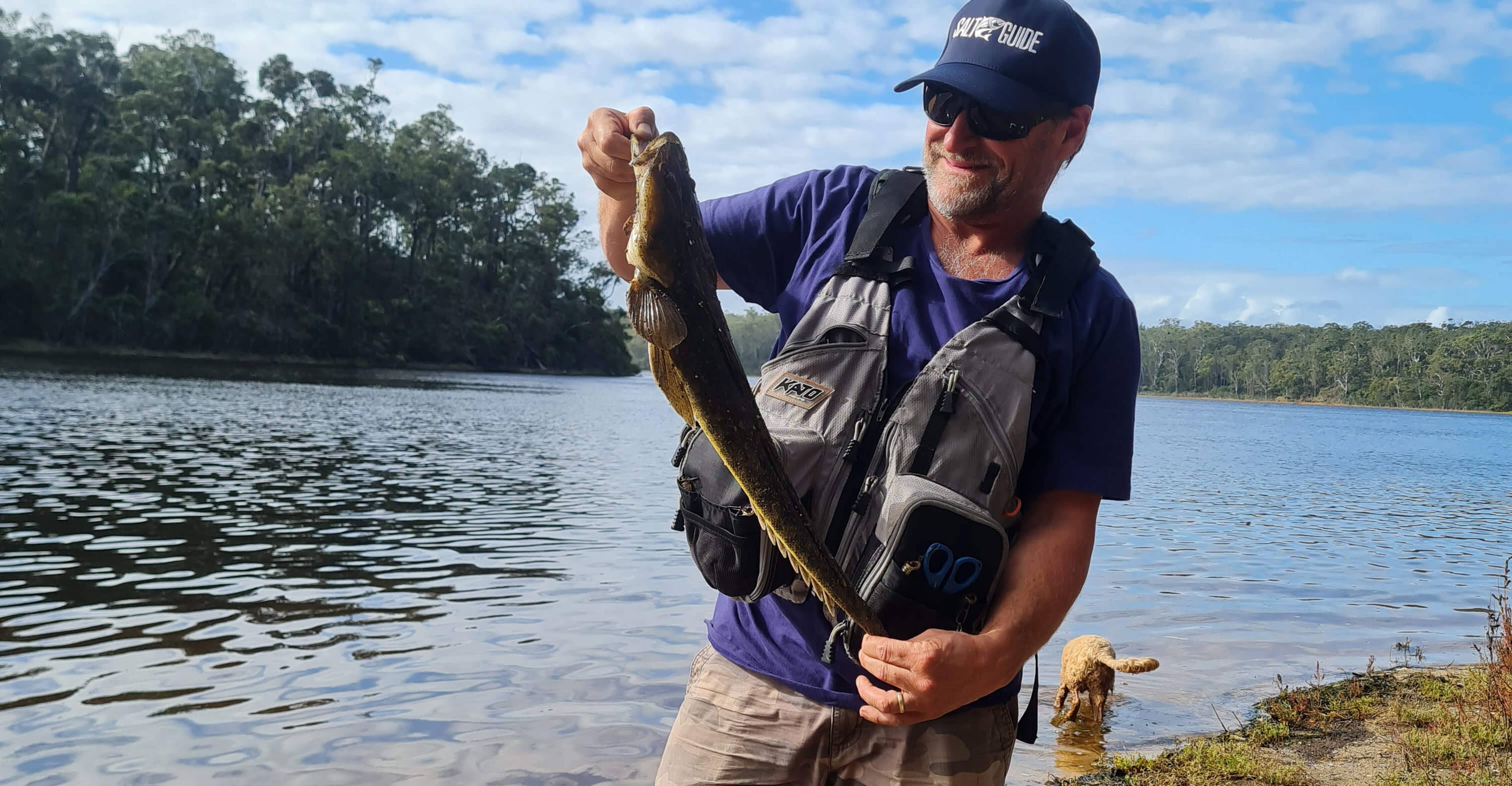 Pat Slavic caught this nice 61cm dusky flathead using pilchard for bait at Lake Tyers fishing land based.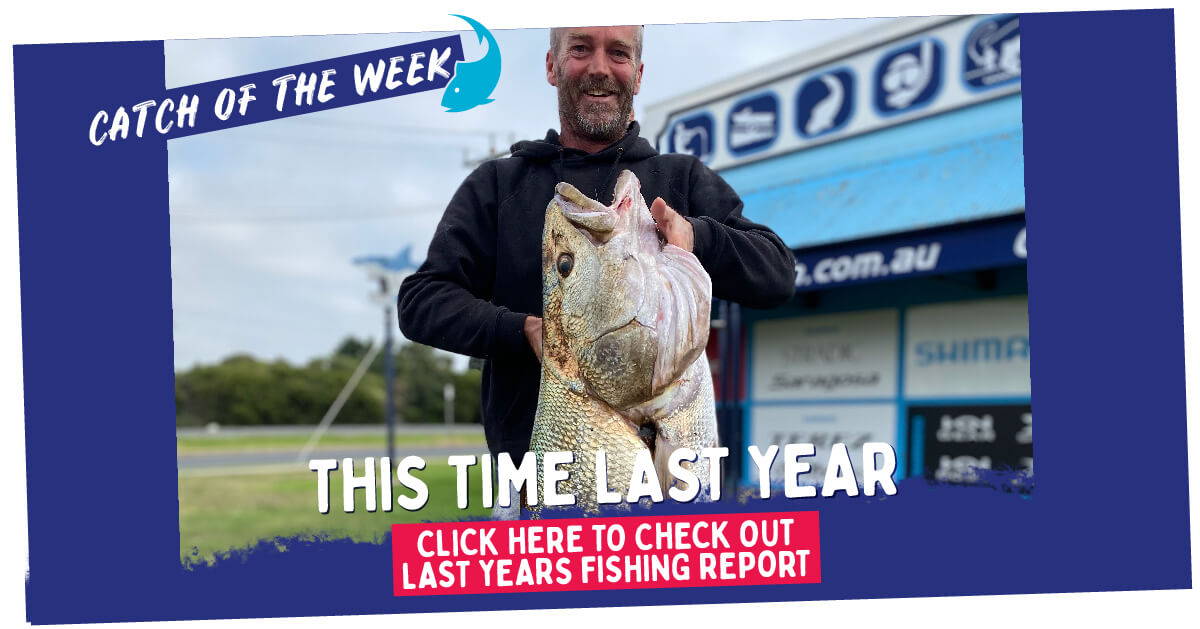 Our fishing report archives go back to 2014 so you can go back and see what was being caught where over the years.
IFISH WITH TACKLE WORLD - NEW 2022 SERIES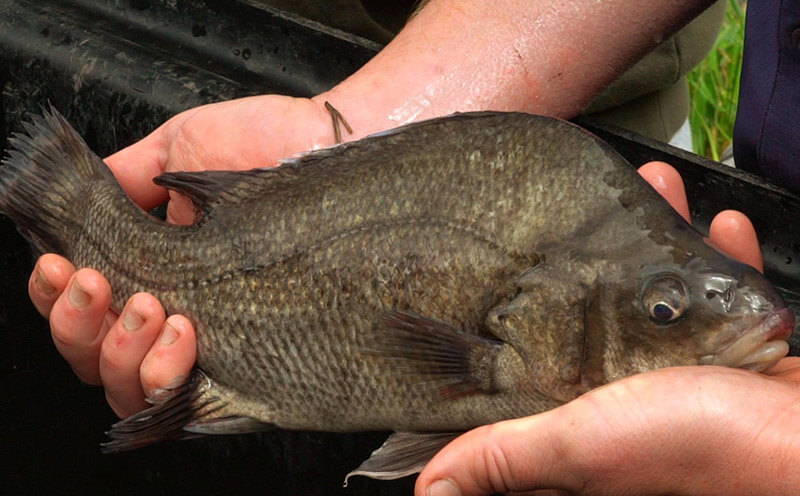 THIS WEEK ON IFISH TV
LOCATION: DARTMOUTH, VICTORIA
TARGET: MACQUARIE PERCH (CATCH & RELEASE ONLY)
SUNDAY 10TH APRIL, 2022 on 10BOLD at 10AM
Catch past episodes of IFISH TV on Youtube so you can get your fishing fix any time, any where.
TALKING FISHING - C31 - TUESDAYS at 8.30pm
Catch "Talking Fishing" on Melbourne's C31 TV (CH44) at 8.30pm each Tuesday night. Staff member David Kramer along with Adam Ring Tiffany Newton host Australia's only "Live to Air" fishing television program at this prime time-slot. Put Tuesday night's at 8.30 away in your weekly diary of TV shows to watch!
Good Luck with your fishing and stay safe on the water,

The TEAM at Tackle World Cranbourne & Mornington