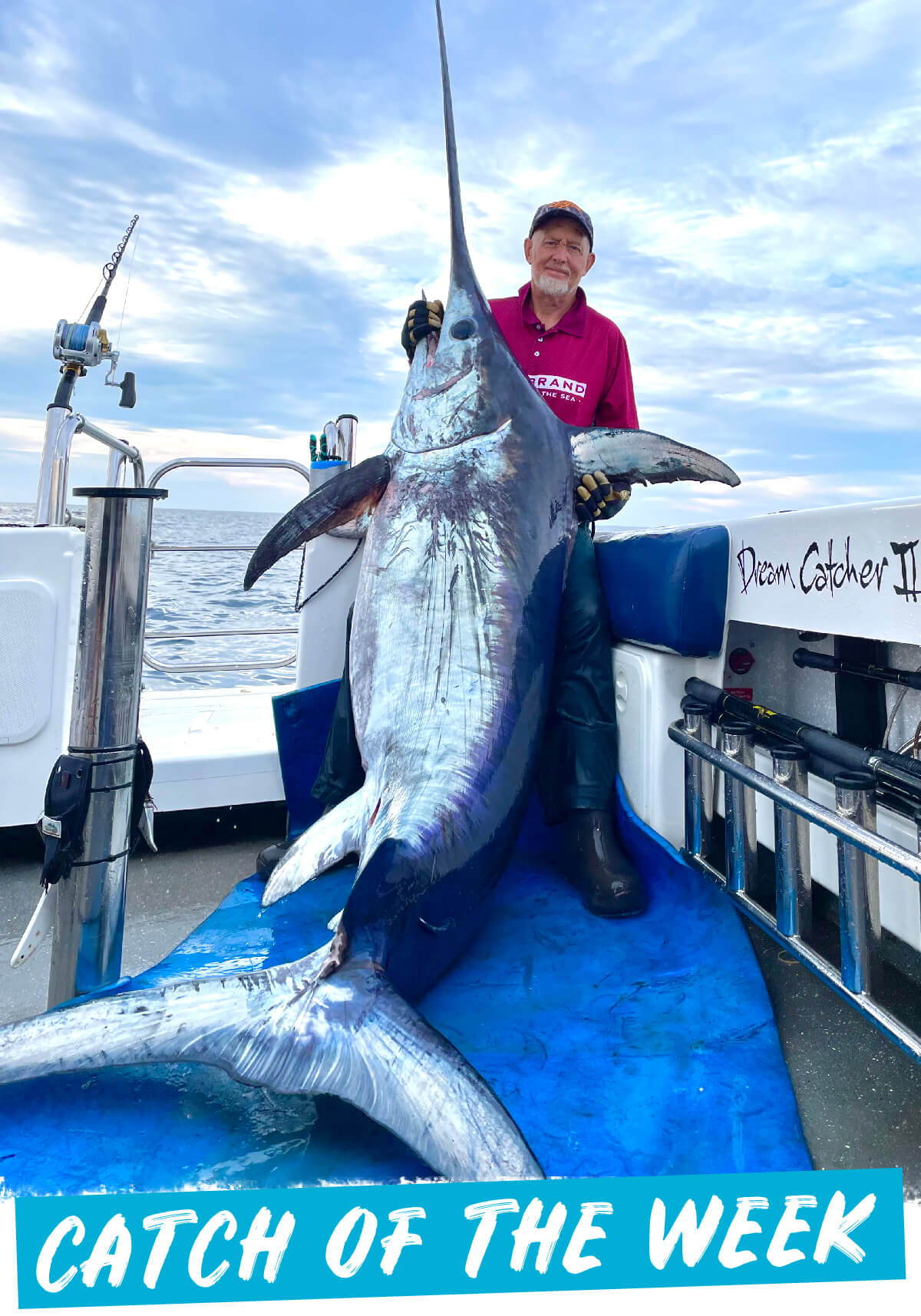 Congratulations to Gary McMahon who fished with Richie Abela on board Dream Catcher II on your fantastic 131kg broadbill swordfish caught out from Lakes Entrance, you are this weeks Catch of the Week.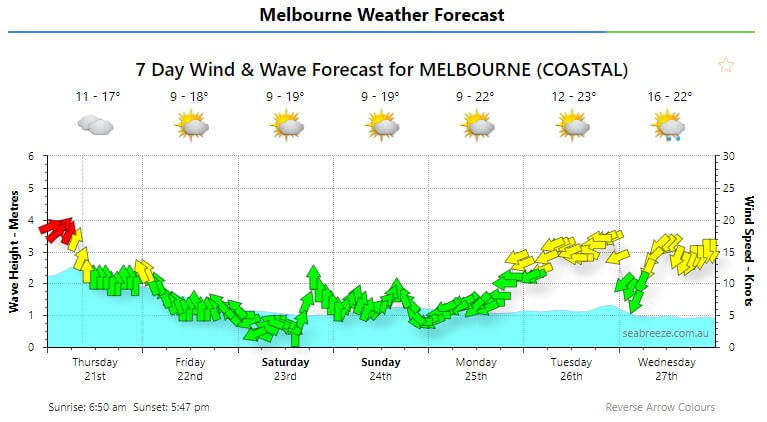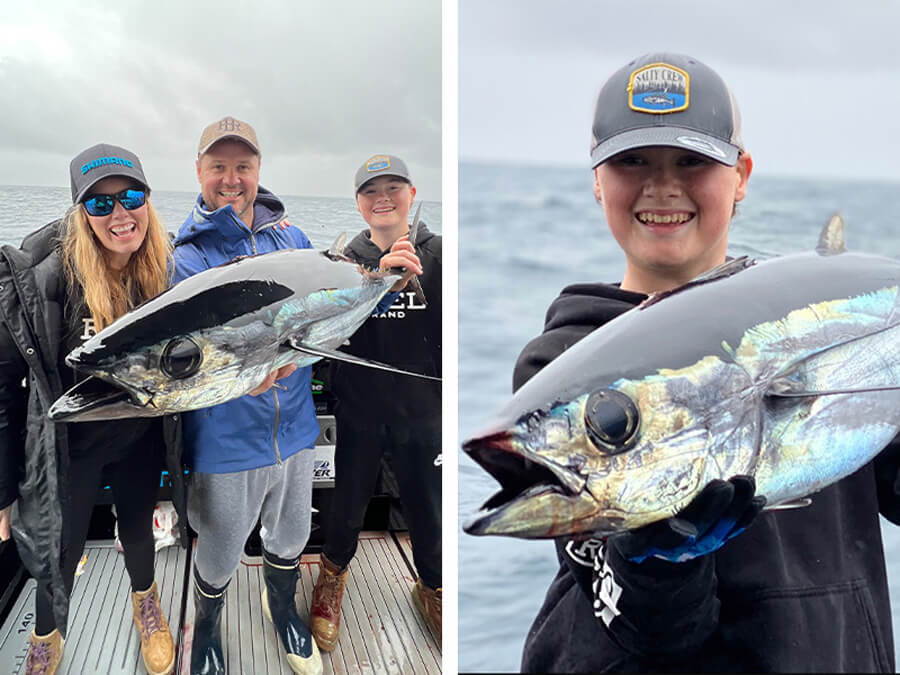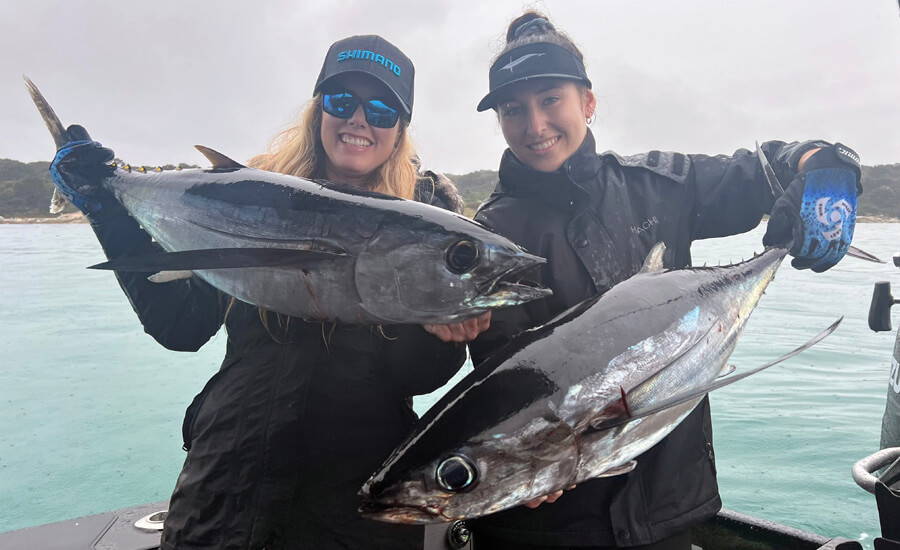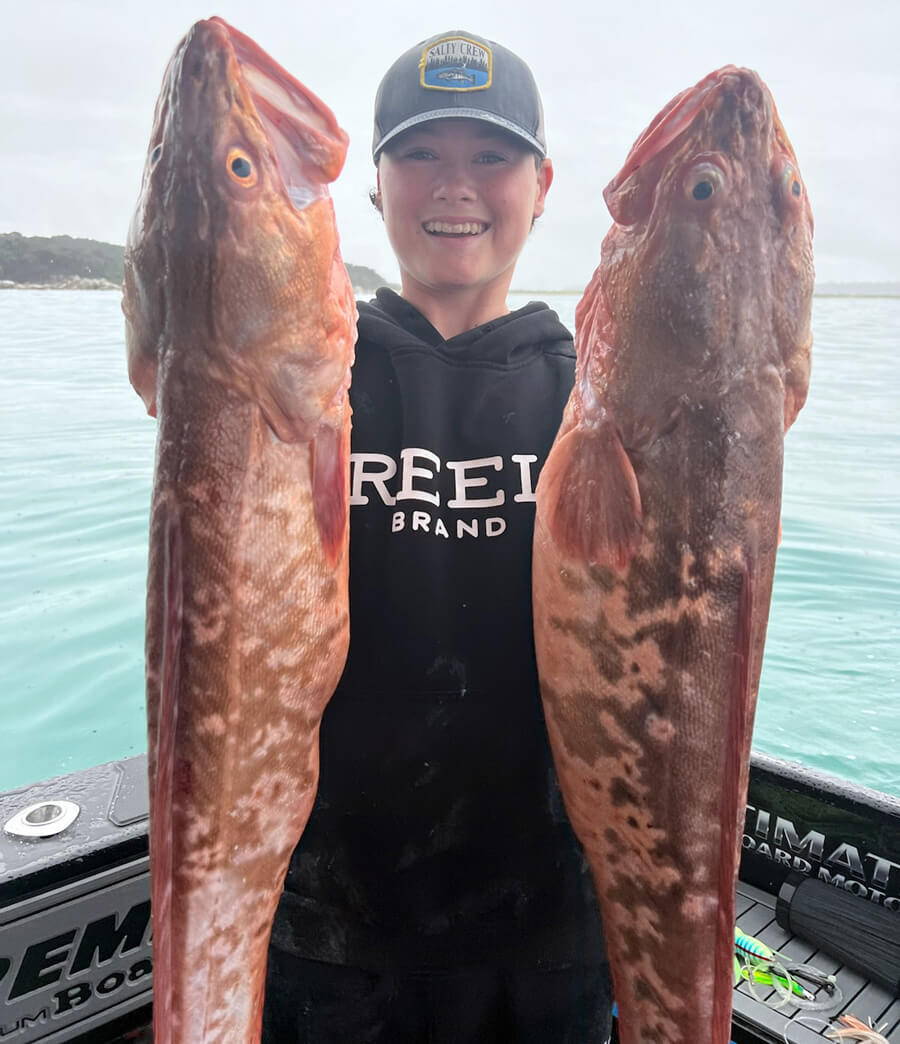 Paul, Cristy and Jet Worsteling have enjoyed their Easter break in St Helens, Tasmania and of course that meant a spot of fishing. They have been fishing the shelf for swordfish and even though they have eluded them the incredible by-catch including pink ling to over 4ft in length has been amazing. They have also had a lot of success catching albacore tuna with 4-way hook ups of fish to 11.5kg. The best lures were Buku Zappers and smaller Buku metal heads in green and pink. To top off their seafood bonanza they have been putting out cray pots and catching some thumper crays. Fishing the inlet has been successful for the Worstelings as well using Ika and Odori squid jigs.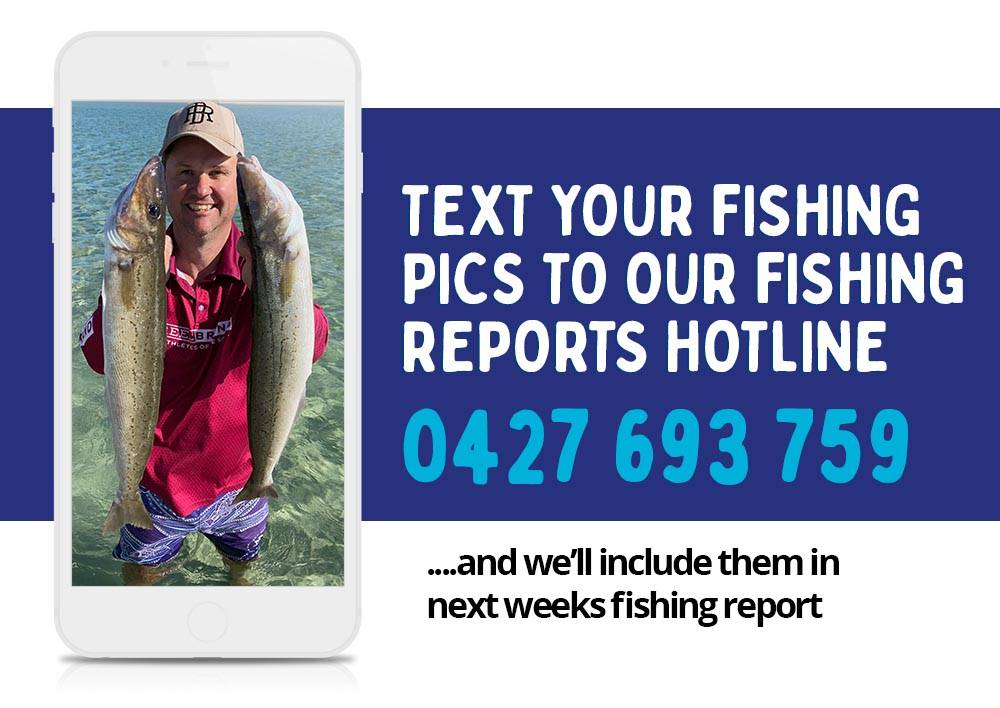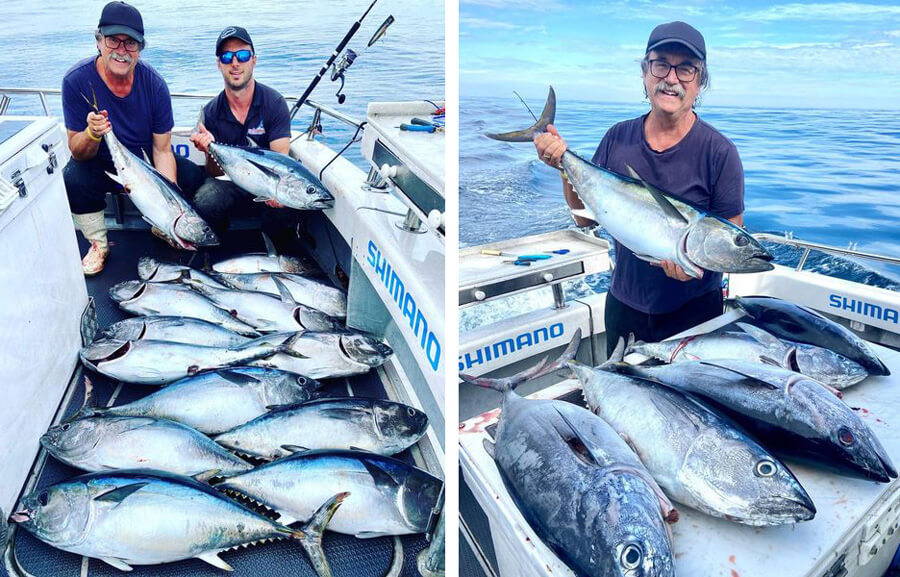 Marco had the pleasure of giving his dad Jim his first tuna fishing experience this week off Portland with plenty of nice tuna to go around.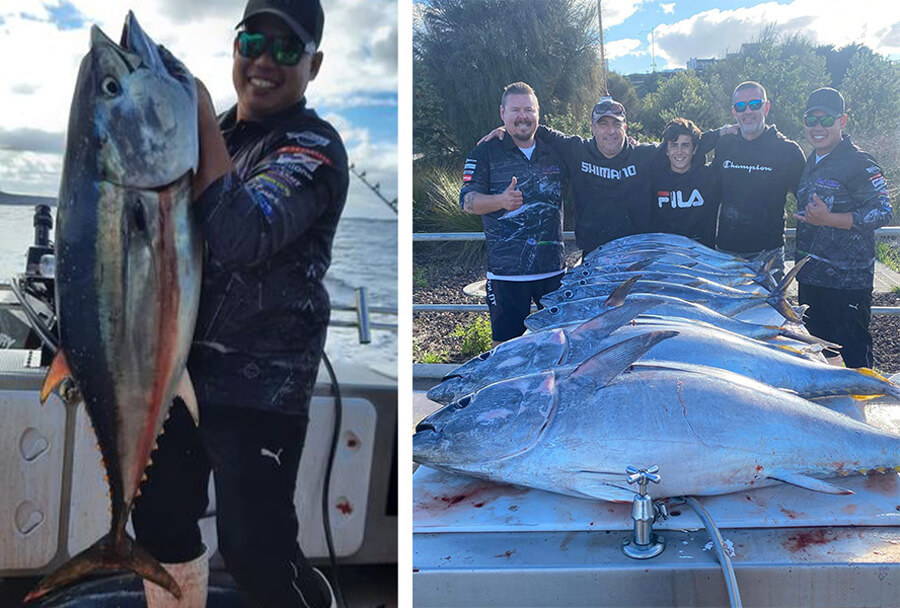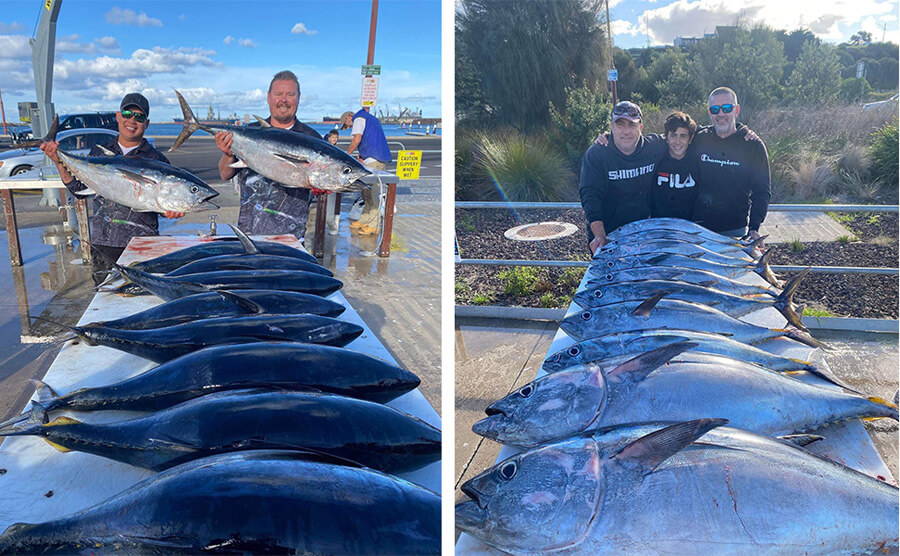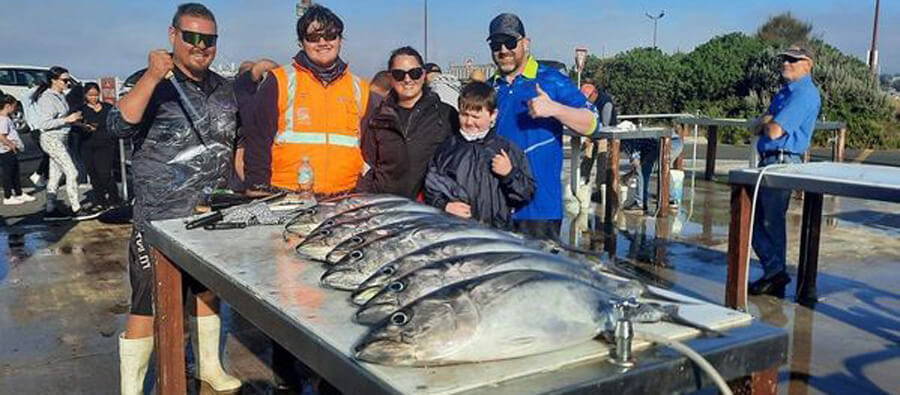 Matt Cini and the Reel Time Fishing Charters crews fished Portland with their customers this week and caught some fantastic tuna.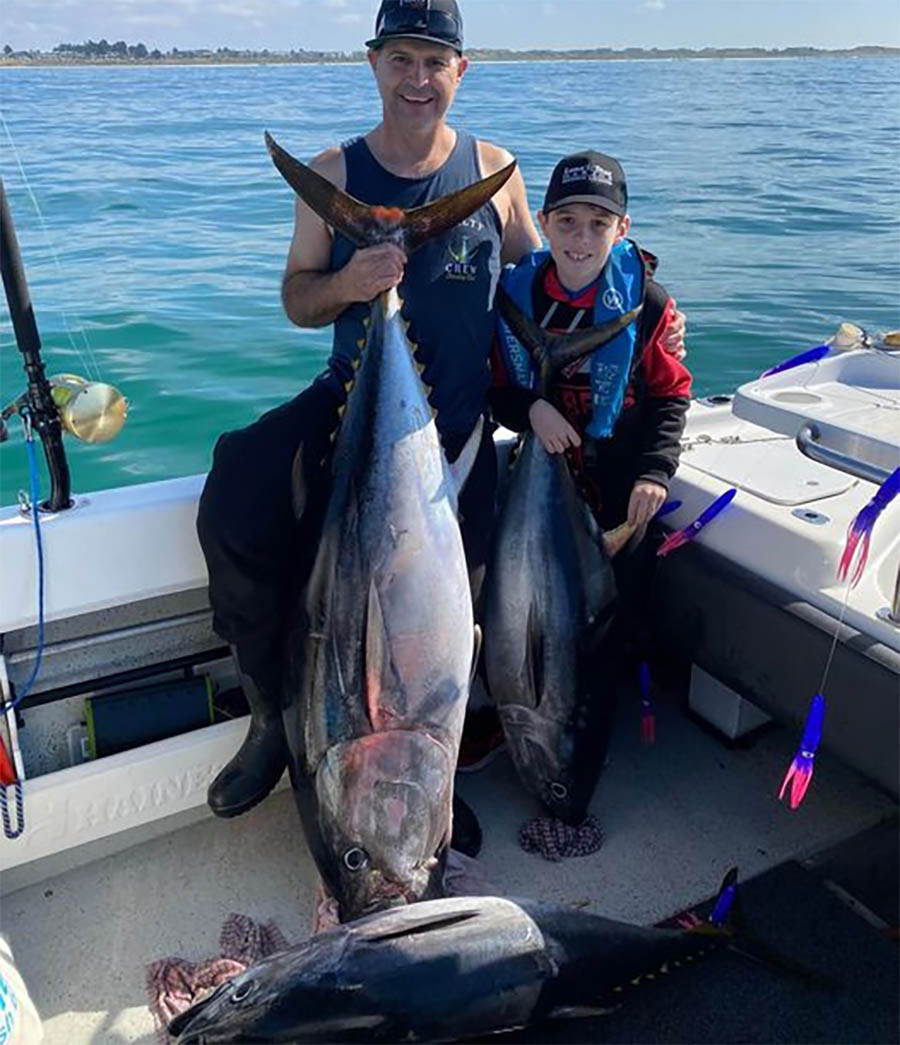 Staff member Harley Scott fished with his son Cooper and friend Daniel Curmi out from Port Fairy on Saturday and all 3 managed a solid tuna each. Key to getting the bites was the Bonze spreader bar.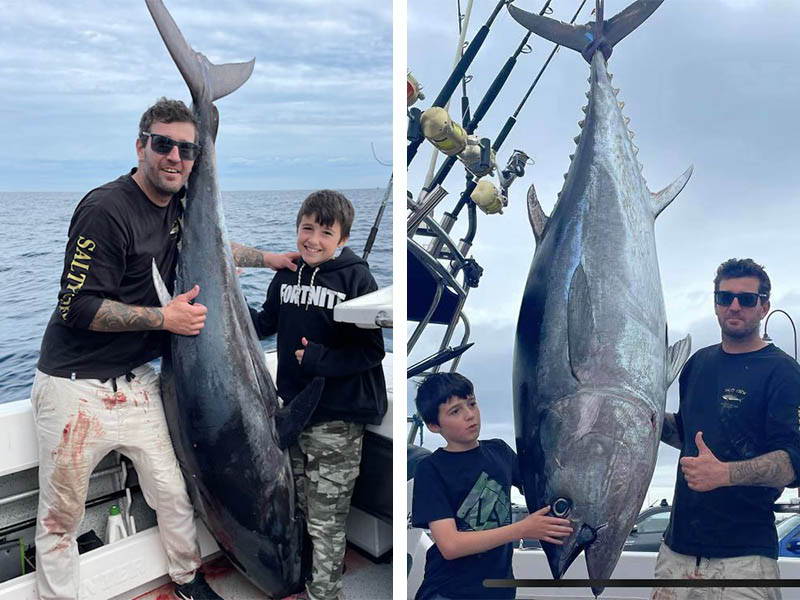 Dan and his son Tyler landed this beautiful 128.8 barrel tuna out from Port Fairy on Good Friday. Special mention to Tyler who was on the wheel helping his dad to bring the fish in.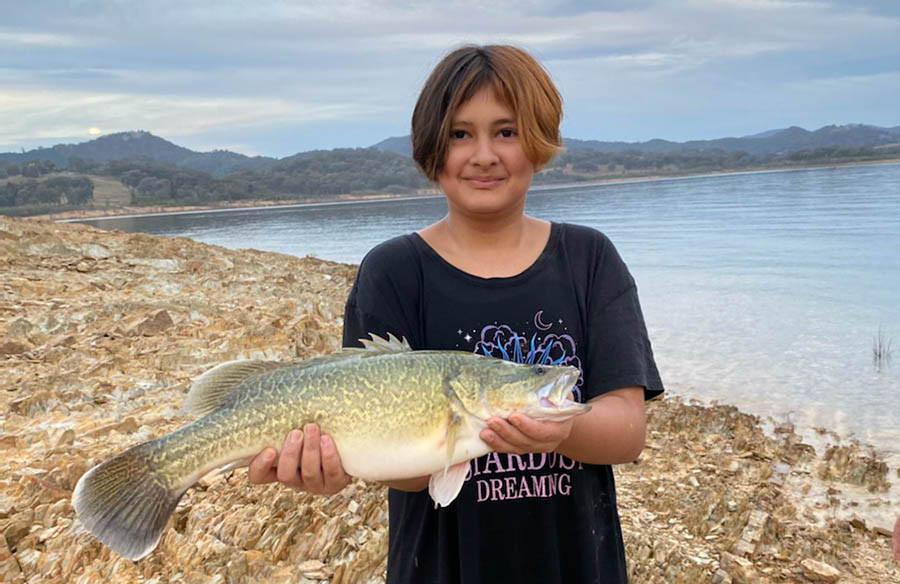 Jazz caught this nice Murray cod fishing Goughs Bay at Lake Eildon.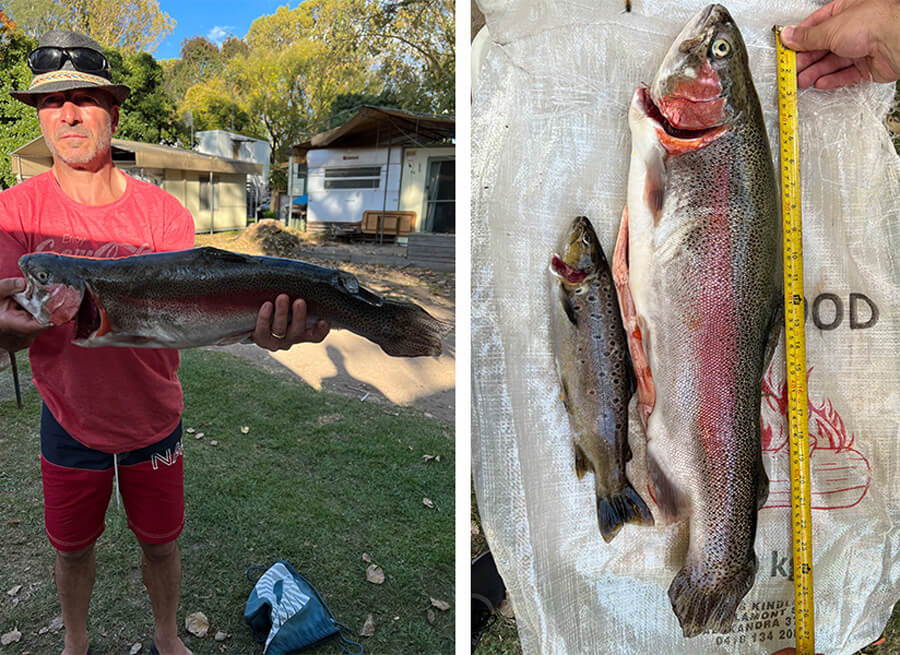 Enio and Massimo fished the Goulburn River and Massimo caught a stonker rainbow trout.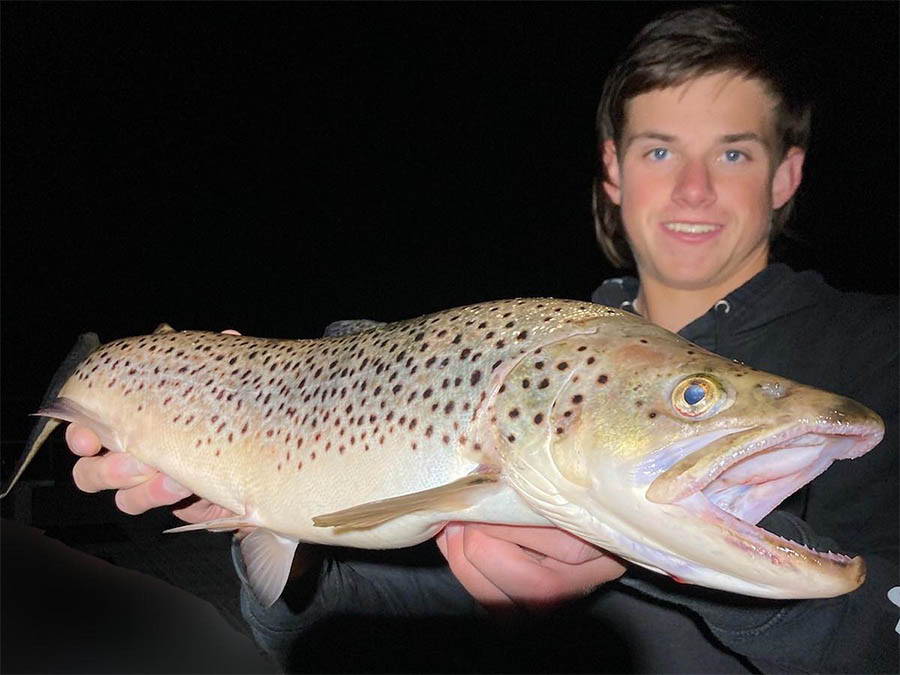 Staff member Ben Clothier landed this monster fishing Devilbend on the weekend. Thanks to Ben's mate Dan for the help jumping in the water to help land the fish.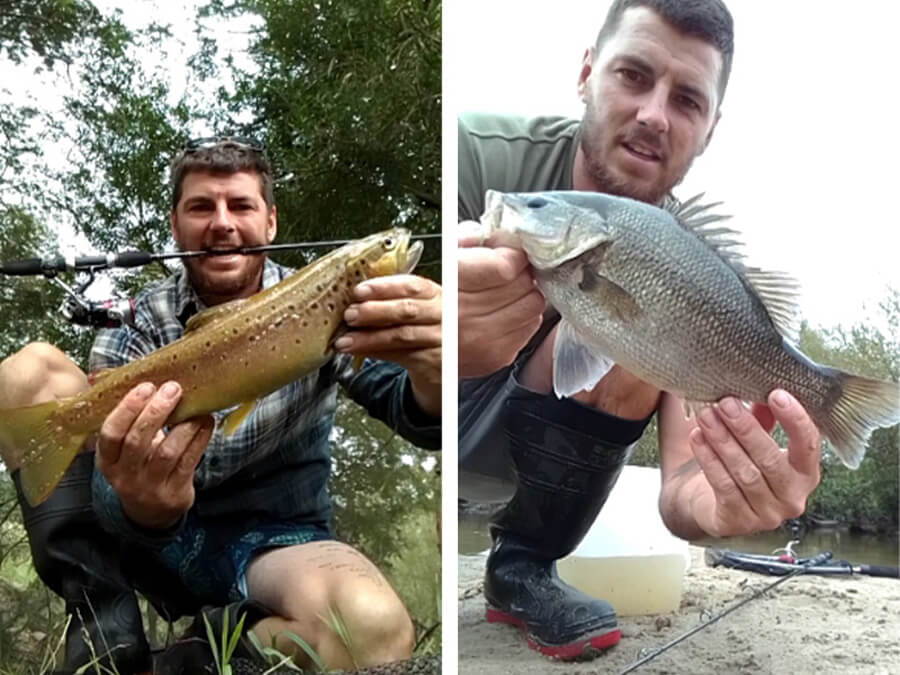 Ethan Glason caught some nice trout and bass fishing the Tanjil River.
Shona Bagley caught a nice salmon fishing with her dad Fred at Anderson Inlet.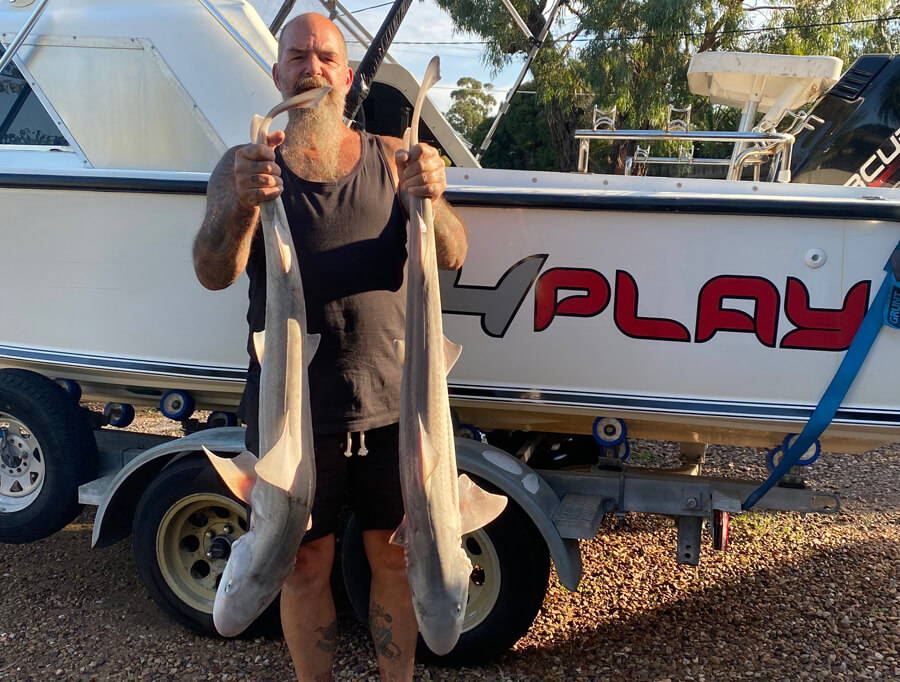 Rick caught a couple of fantastic gummy sharks fishing at Port Welshpool on the weekend.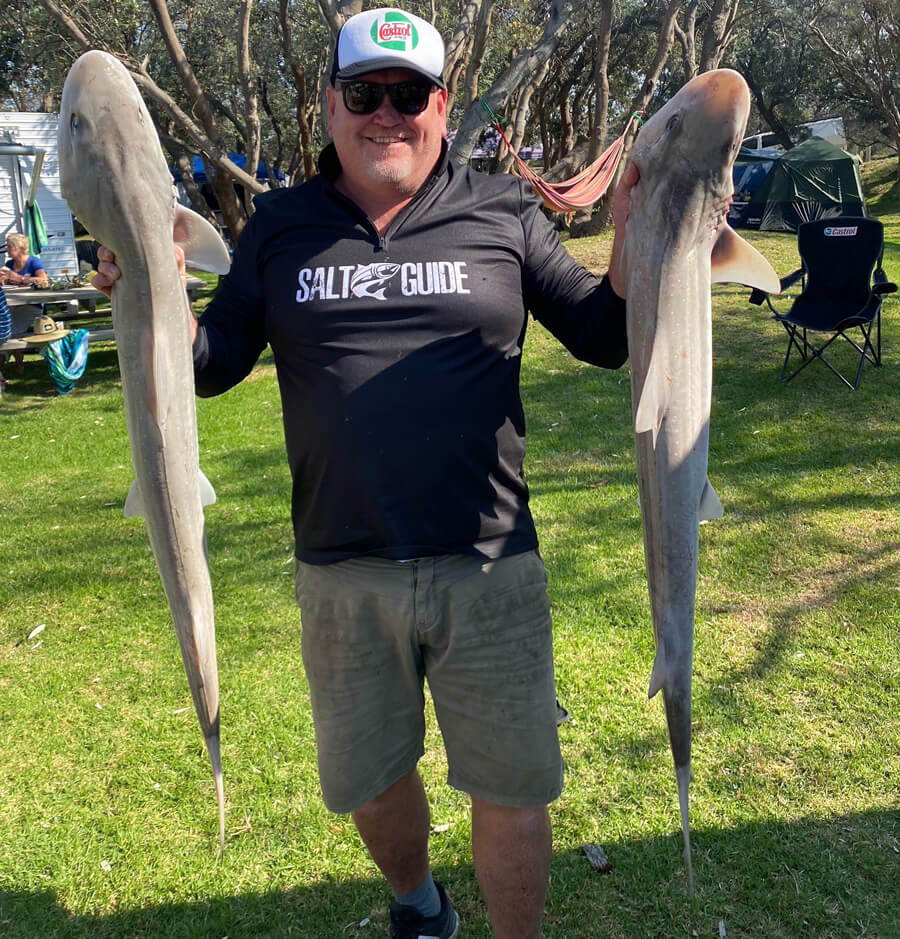 Greg and Jason caught some nice gummy sharks fishing offshore from Mcloughlins Beach.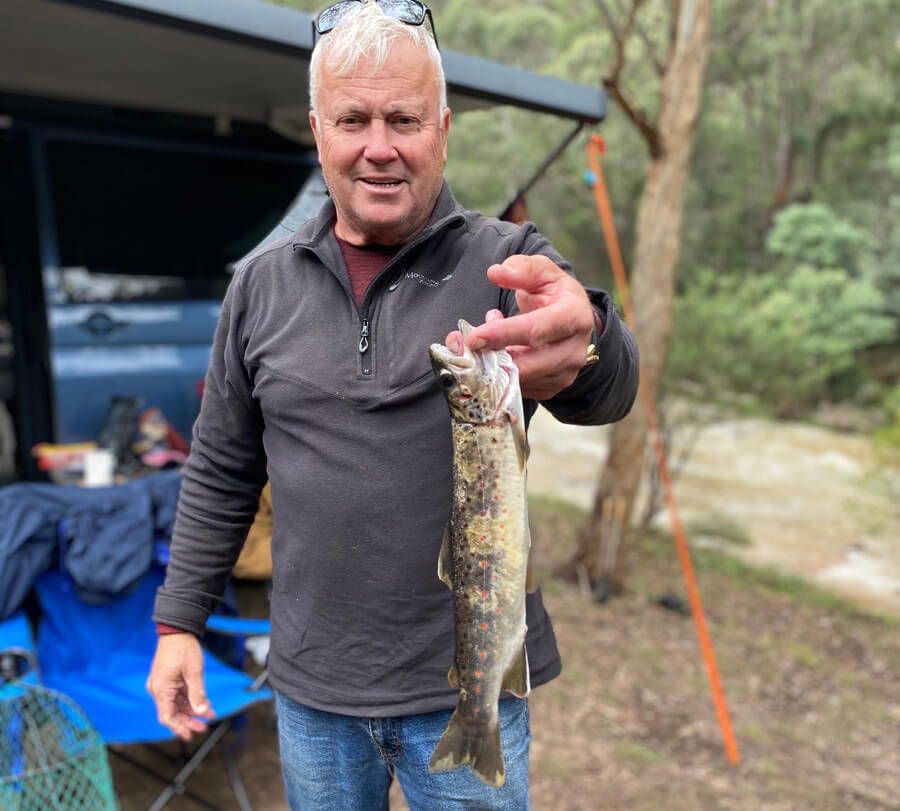 Brian Jamieson caught some beautiful brown trout fishing around Licola using scrub worms.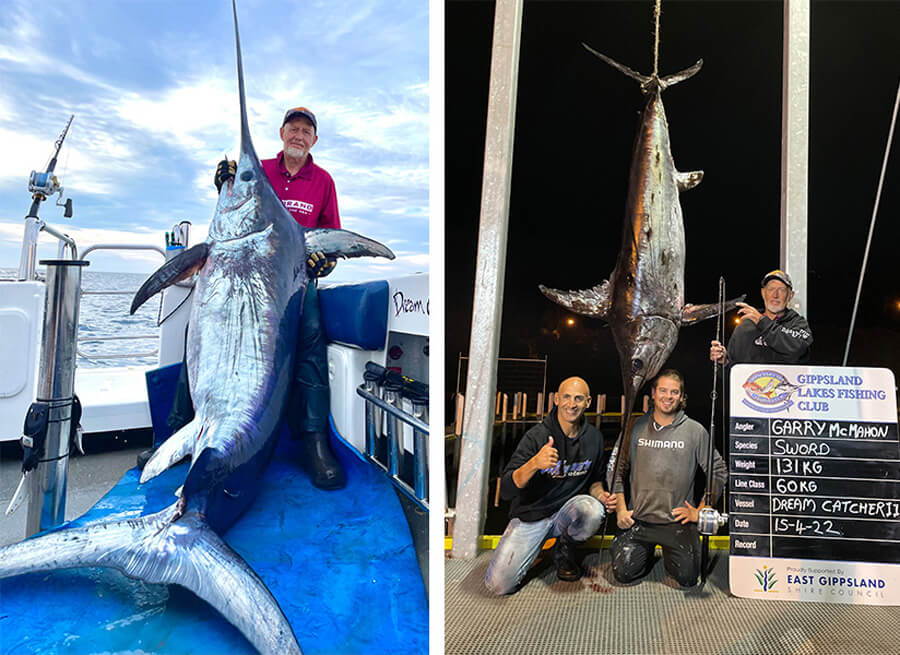 Gary McMahon fished with Richie Abela on board Dream Catcher II on his first sword charters and caught a beautiful 131kg broadbill swordfish.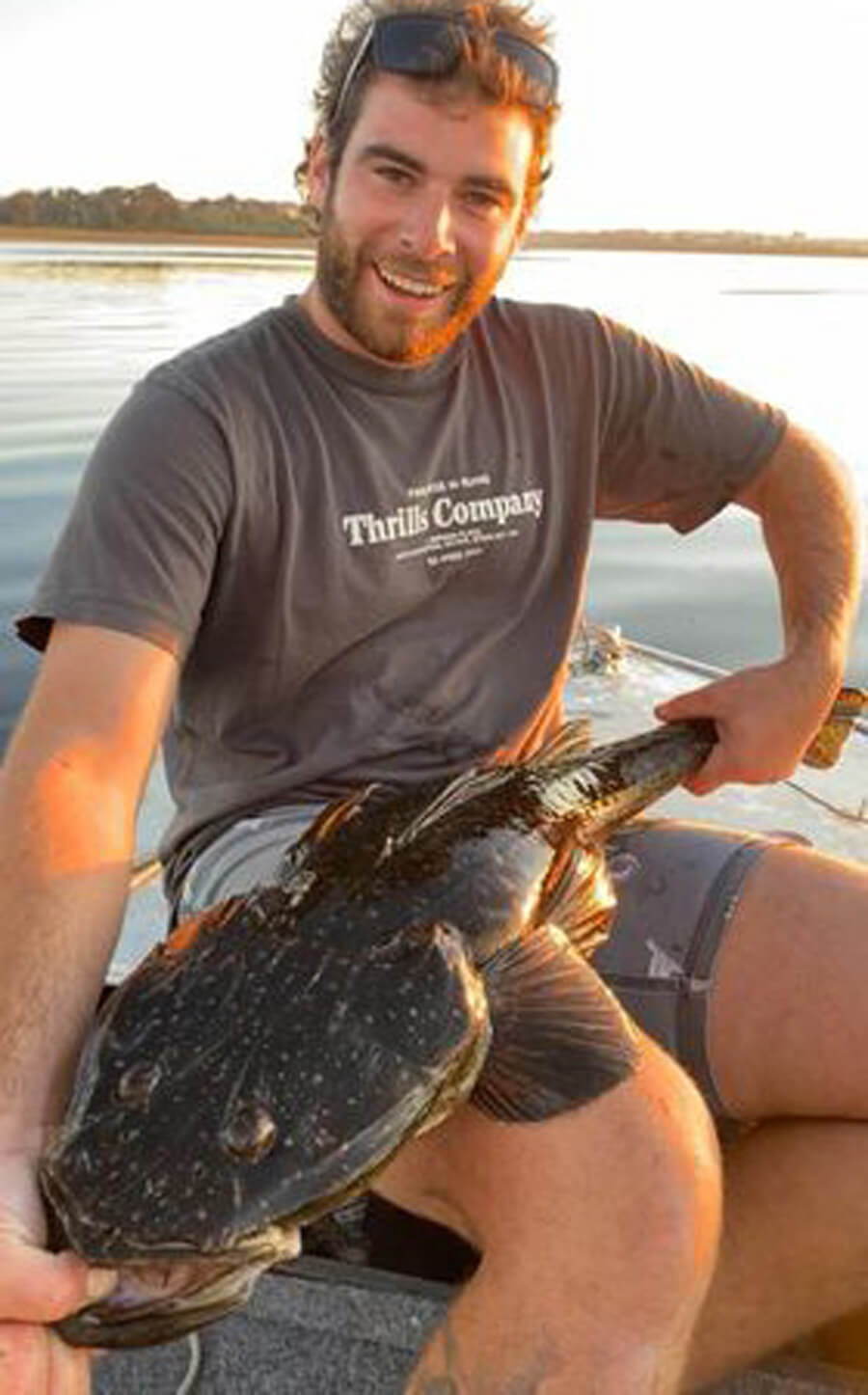 Chris Mallia caught this cracking 97cm dusky flathead using fresh prawns for bait.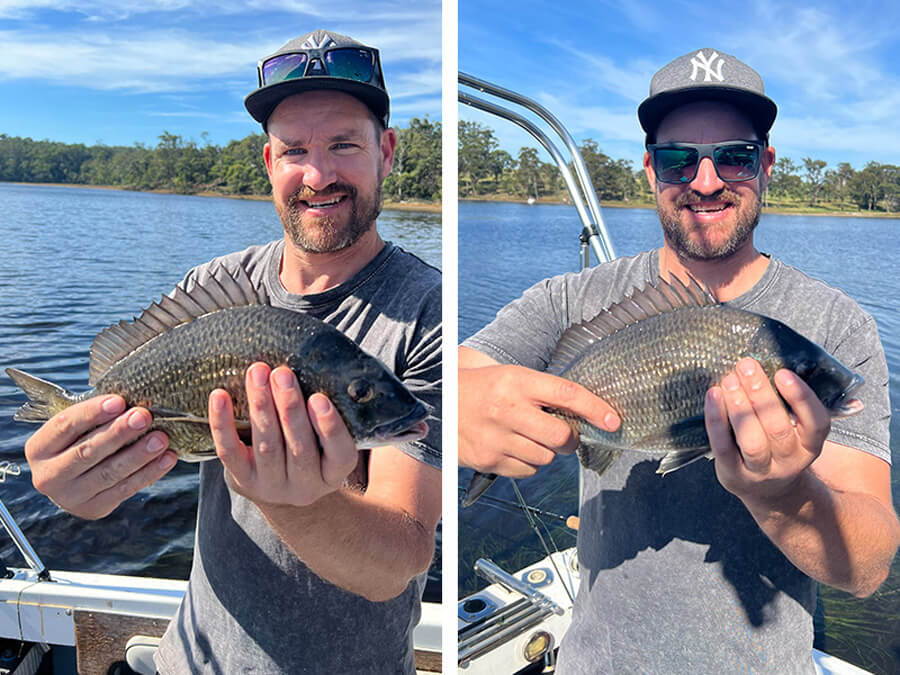 Robby Clarke caught some solid bream to 40cm fishing Lake Tyers.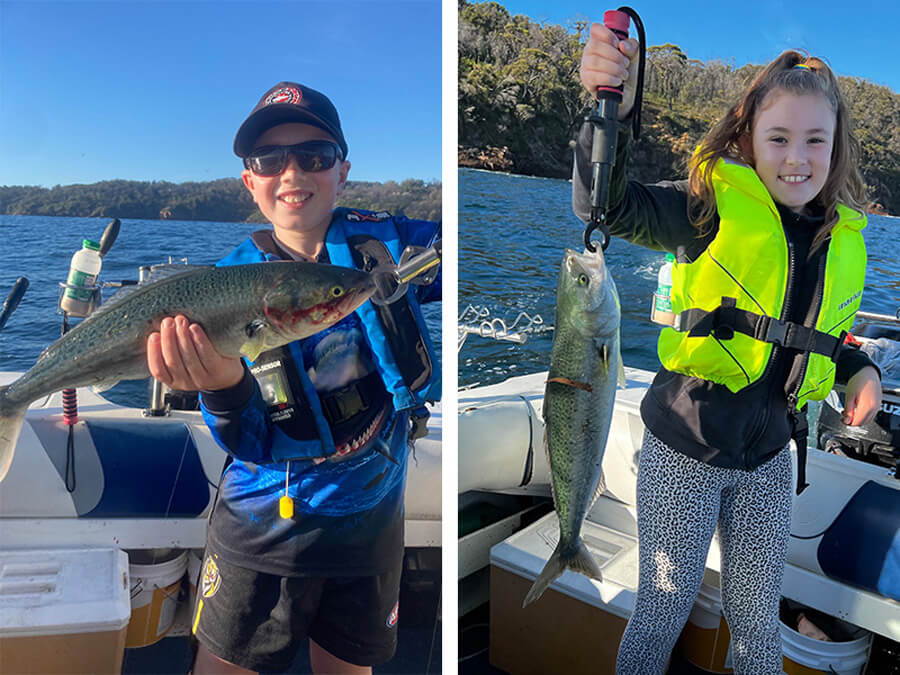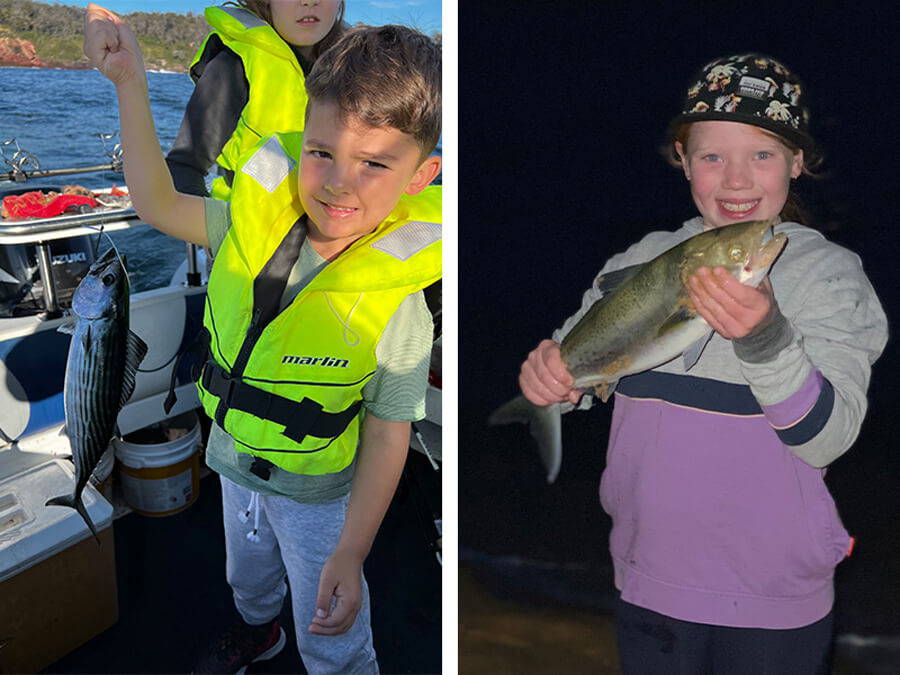 Xavier, Eva, Mahli and Hudson had a ball catching salmon and bonito off Eden over the weekend.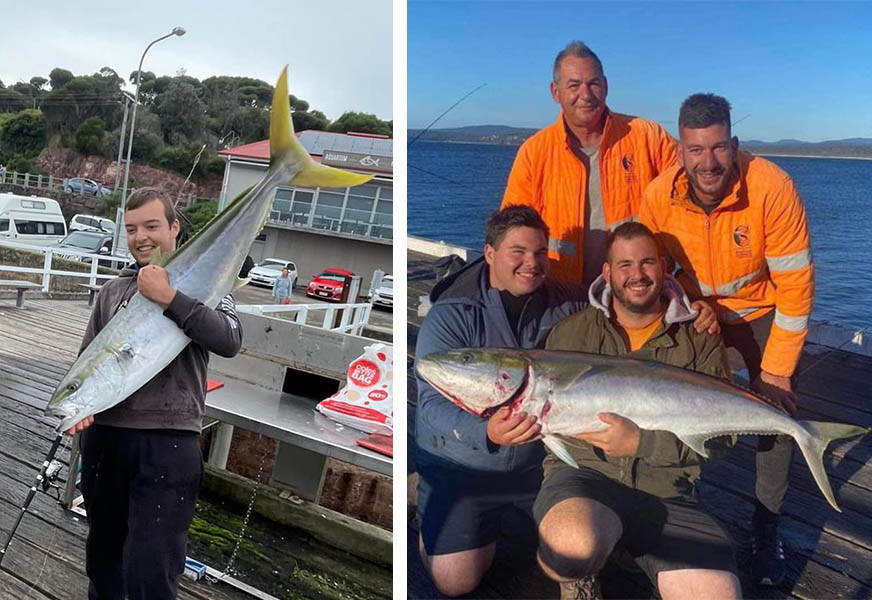 Merimbula Warf is on fire at the moment with 2 metre plus kings caught this week. One being Tackle World Merimbula staff member Jakson and the other a group from Victoria.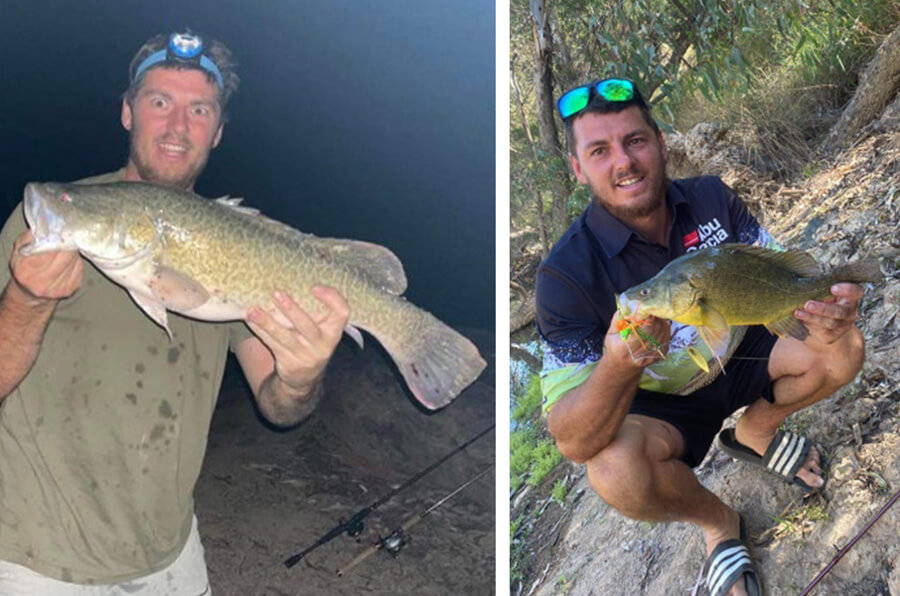 Ethan Glason caught some beautiful yellowbelly and cod fishing at Echuca.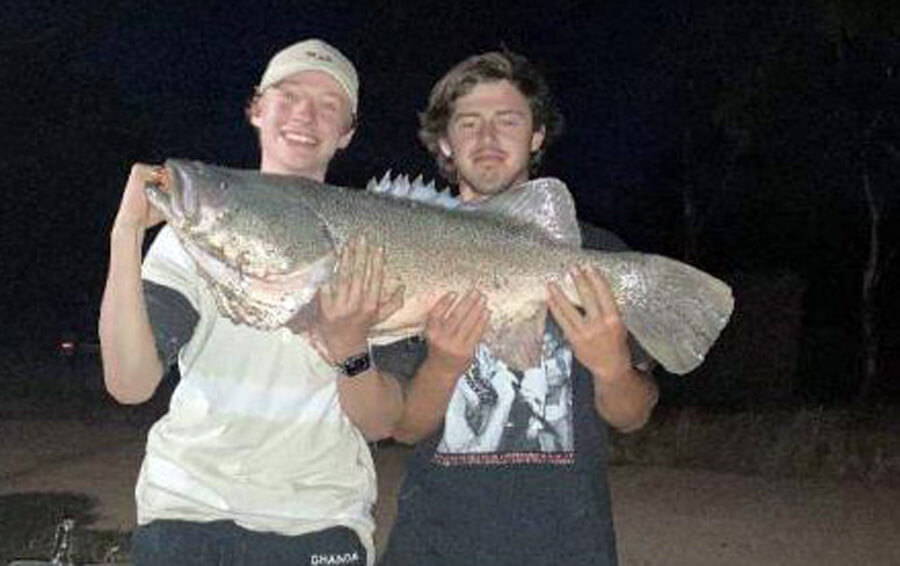 Rephen Clarke caught this ripper Murray cod at Wakool River using bait.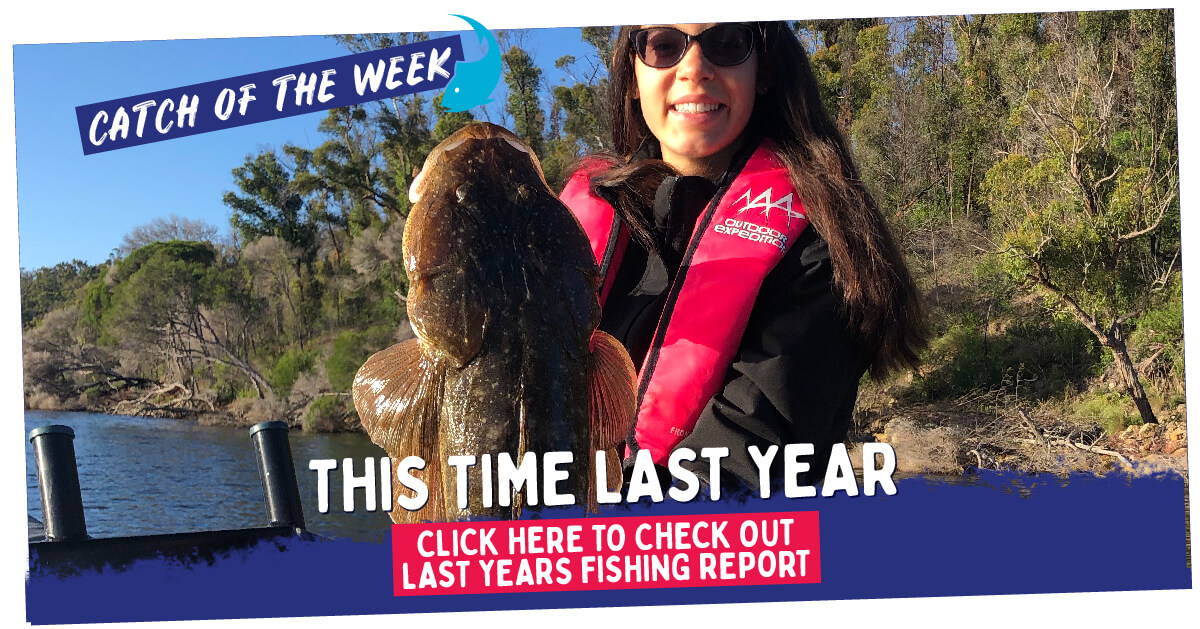 Our fishing report archives go back to 2014 so you can go back and see what was being caught where over the years.
IFISH WITH TACKLE WORLD - NEW 2022 SERIES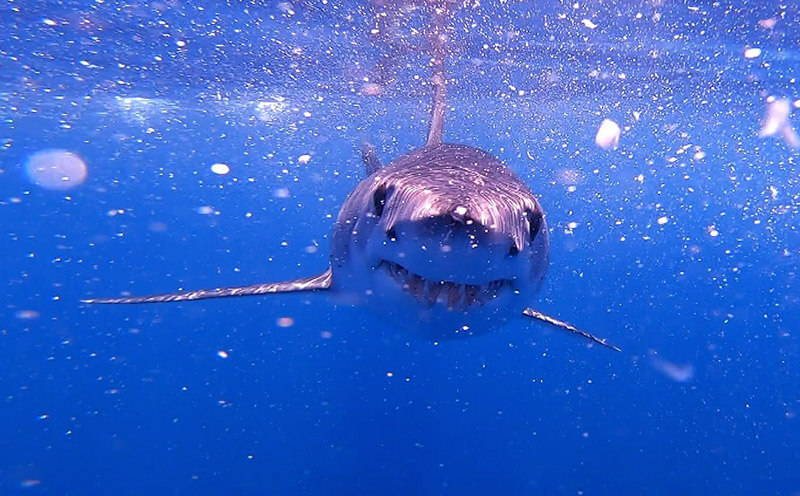 THIS WEEK ON IFISH TV
LOCATION: EAGLE HAWK NECK, TAS
TARGET: MAKO SHARK (CATCH & RELEASE)
SUNDAY 24TH APRIL, 2022 on 10BOLD at 5PM
Catch past episodes of IFISH TV on Youtube so you can get your fishing fix any time, any where.
TALKING FISHING - C31 - TUESDAYS at 8.30pm
Catch "Talking Fishing" on Melbourne's C31 TV (CH44) at 8.30pm each Tuesday night. Staff member David Kramer along with Adam Ring Tiffany Newton host Australia's only "Live to Air" fishing television program at this prime time-slot. Put Tuesday night's at 8.30 away in your weekly diary of TV shows to watch!
Good Luck with your fishing and stay safe on the water,

The TEAM at Tackle World Cranbourne & Mornington