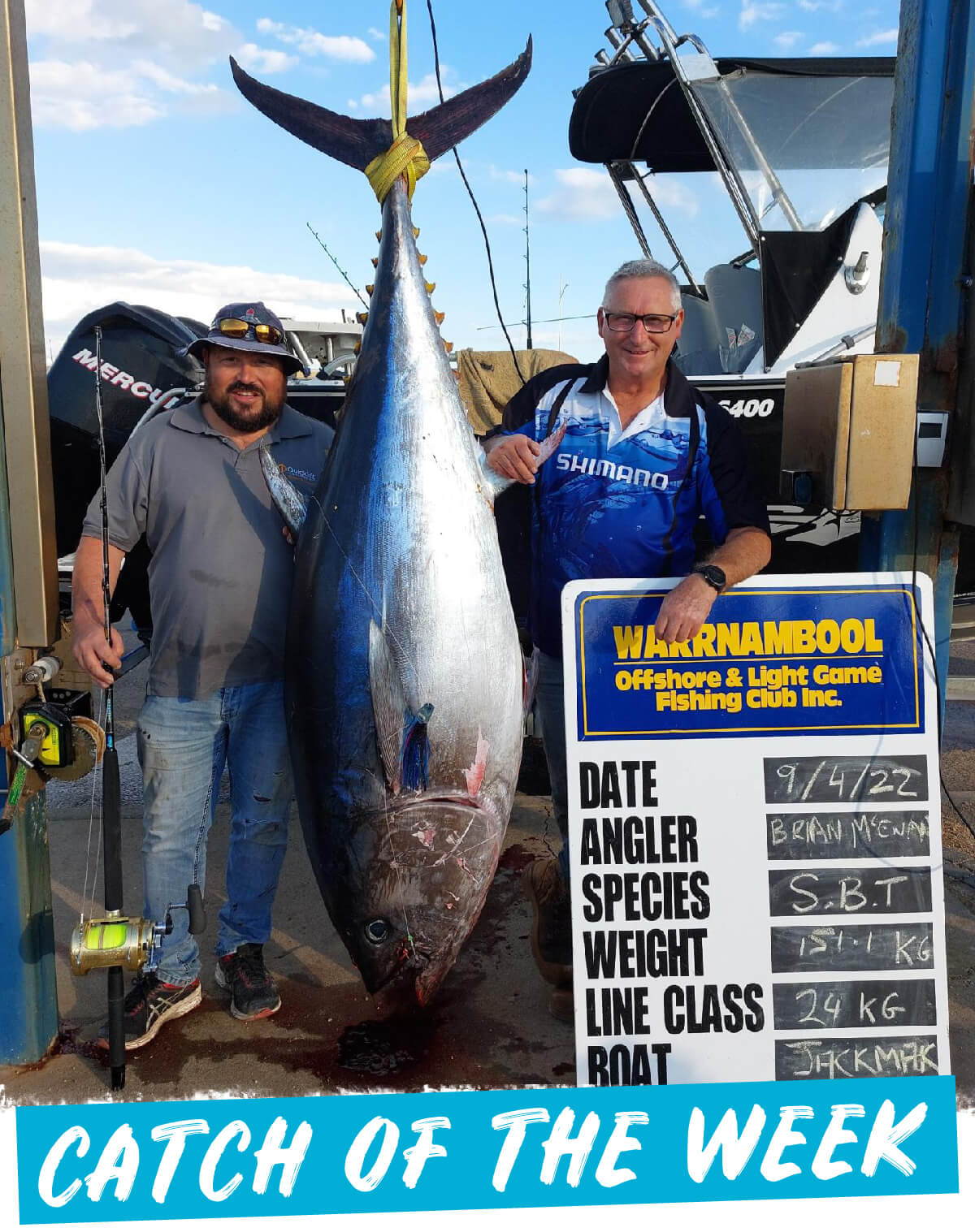 Congratulations to Brian McEwan on your 151.1kg barrel tuna, you are this weeks Catch of the Week.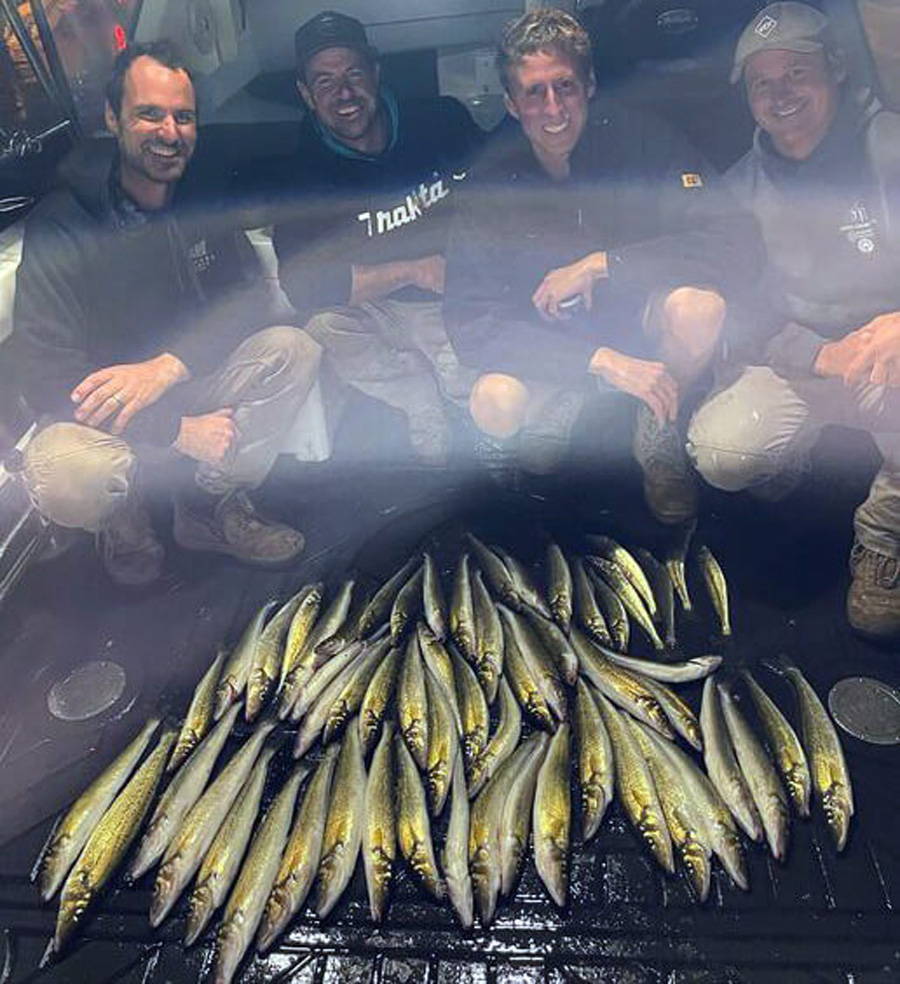 Chris Cassar from Cassar Fishing Charters has caught some solid whiting with his customers fishing Western Port this week.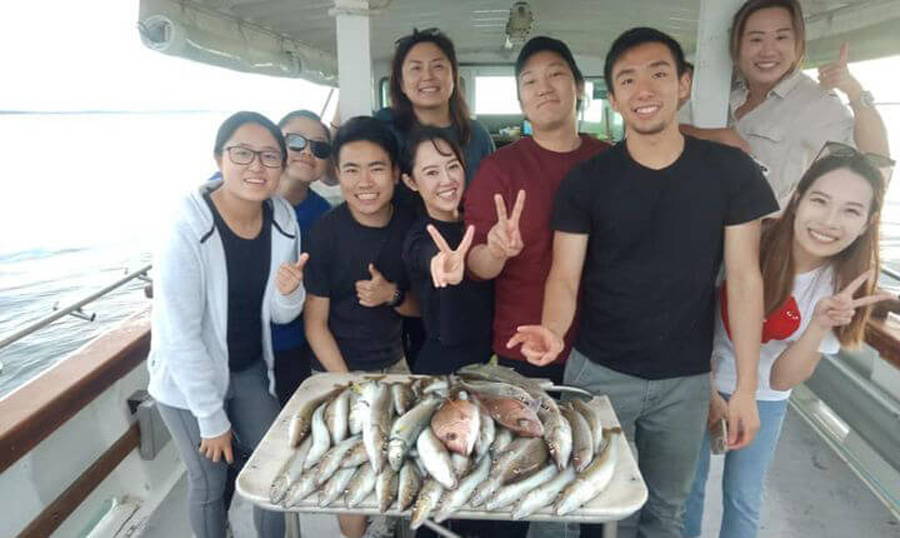 Steve Johnston from Ace Fishing Charters had Trazzie and her friends on board and had a ripper session on the whiting and pinkies around Tortoise Head.

Ross and Neil fished Tortoise Head Bank and caught some solid whiting using mussel for bait.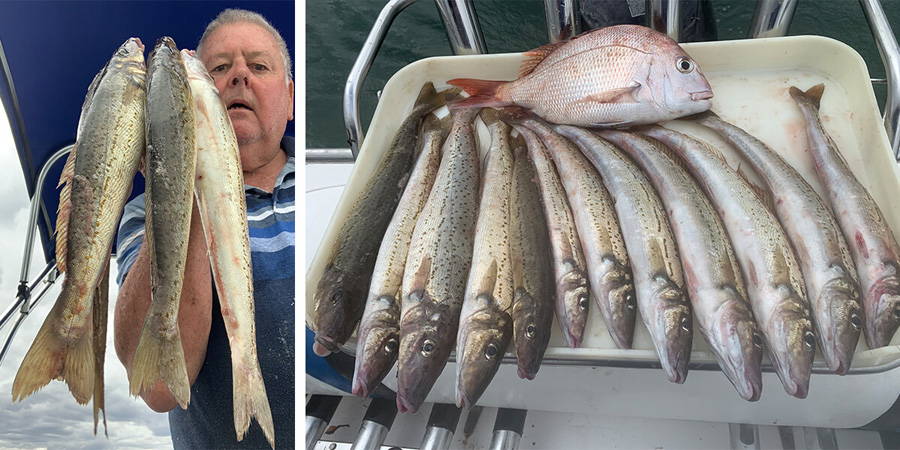 Don Wood caught some quality whiting and pinky snapper fishing deep around Middle Spit on the weekend.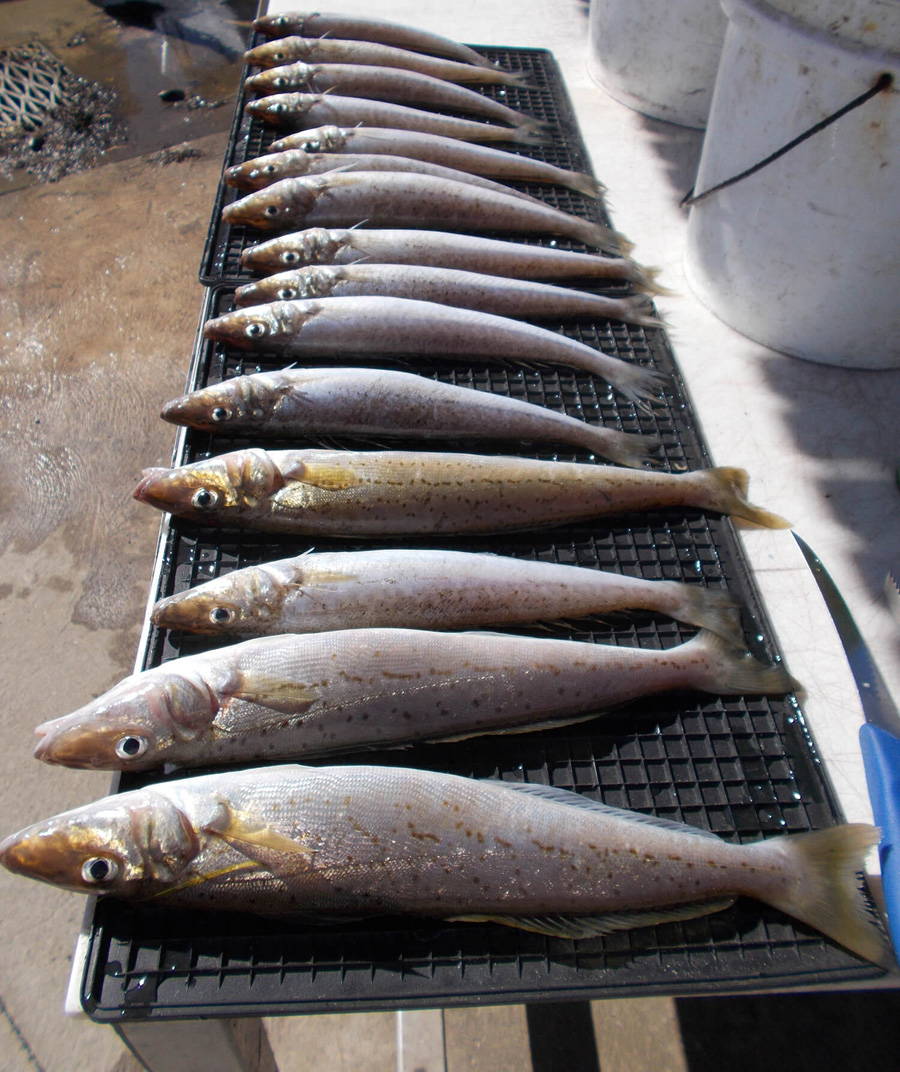 David Milne caught some fantastic whiting at Quail Bank using mussel and squid for bait.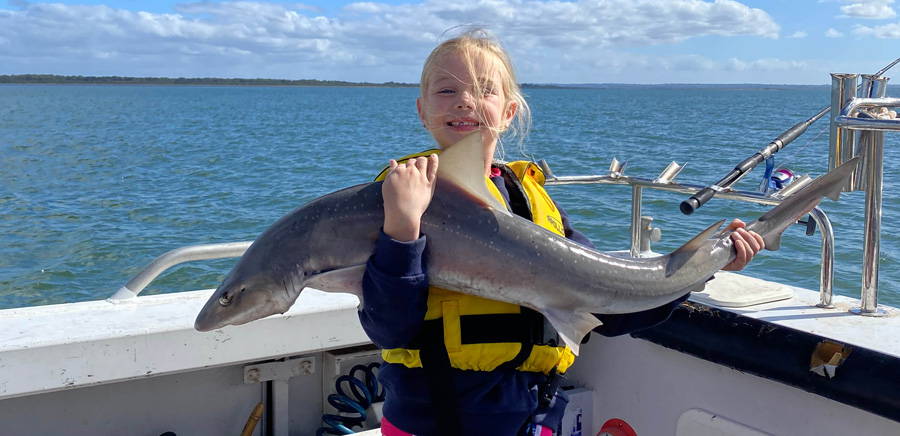 Peyton fished with her dad out from Tooradin and couldn't wipe the smile off her face when they caught this cracking gummy shark. Well done!
Staff member Mark Keaveny took his son Eoin out off Reef Island in 4-5 metres of water and had a ripper session catching and releasing good numbers of gummy and school sharks.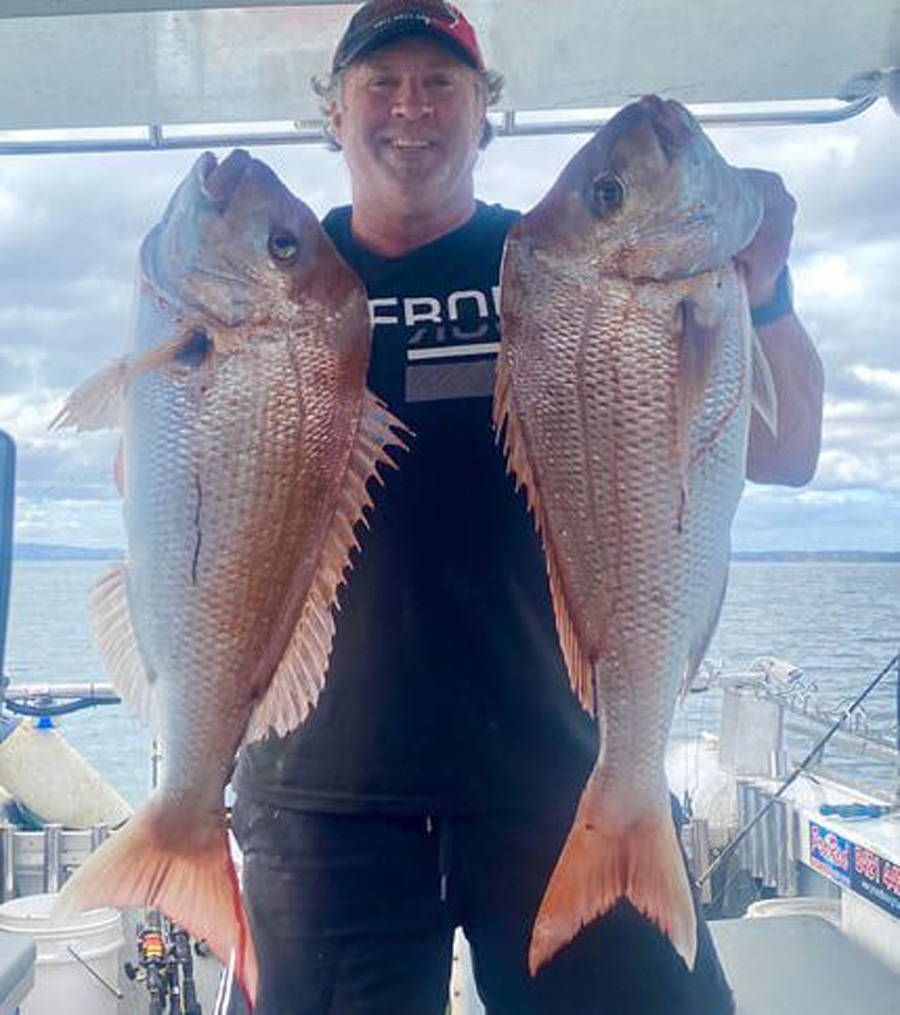 Jayson Turner from Pro Red Fishing Charters got out on the Port Phillip snapper this week with a couple of rippers caught.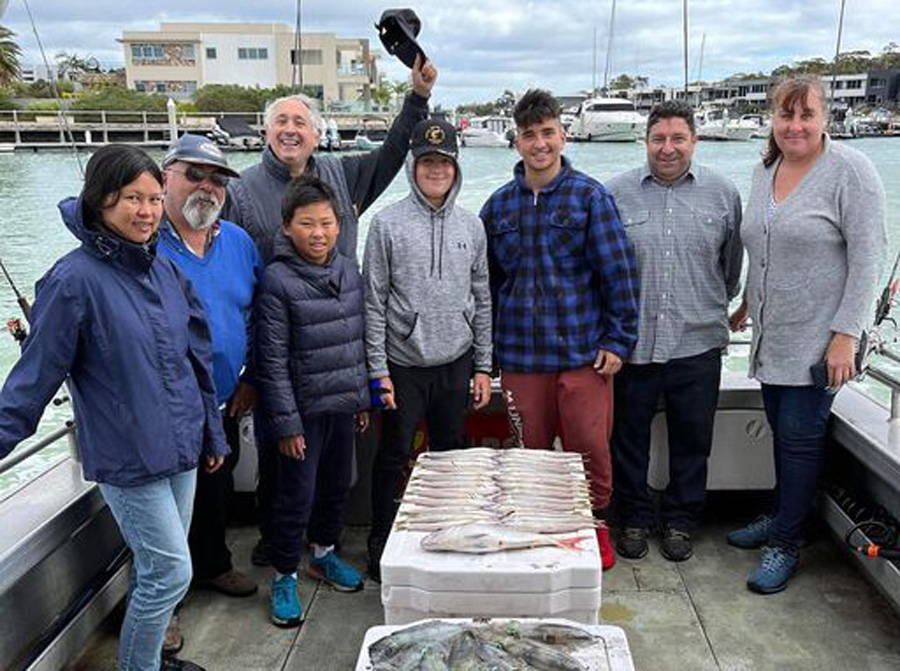 The Reel Time Fishing Charters crews have caught some beautiful whiting and squid this week fishing Port Phillip Bay.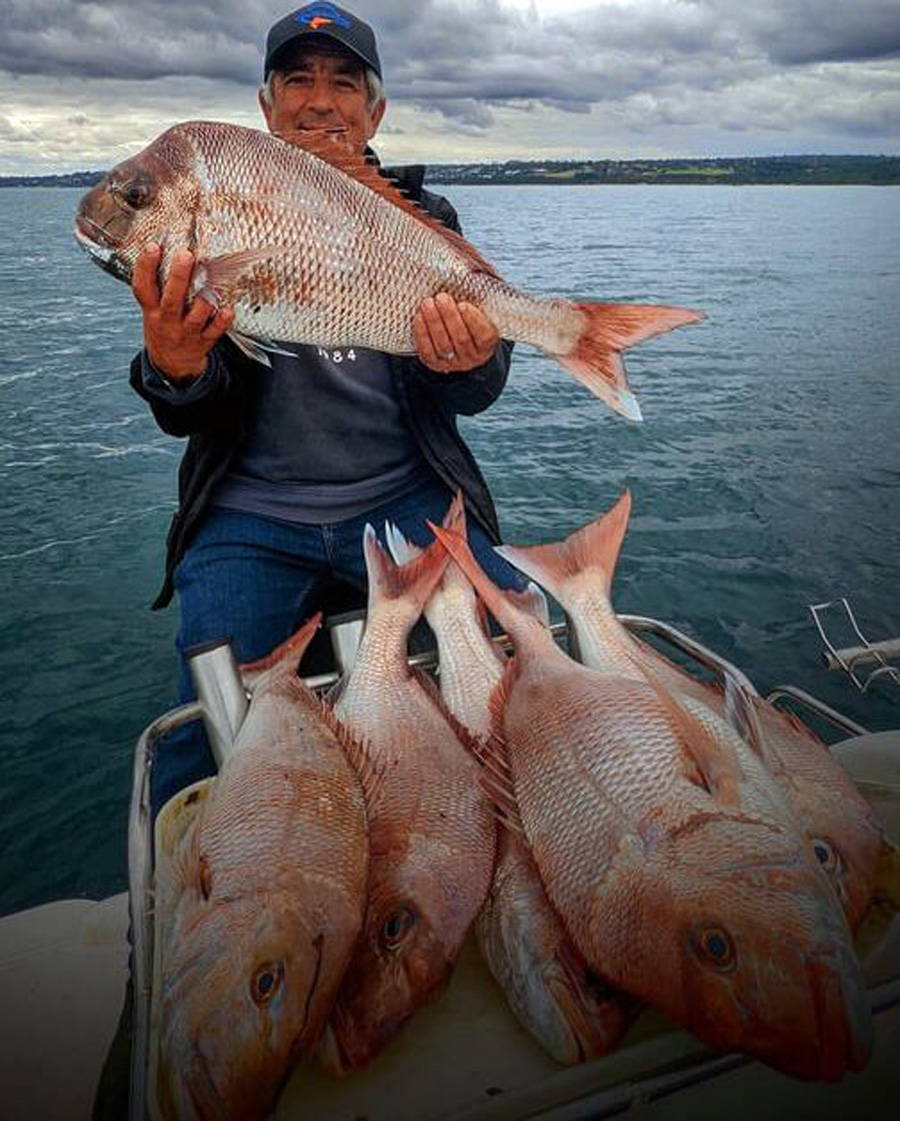 Brett from Reedy's Rigs and Steve fished Port Phillip Bay this week and smashed the snapper.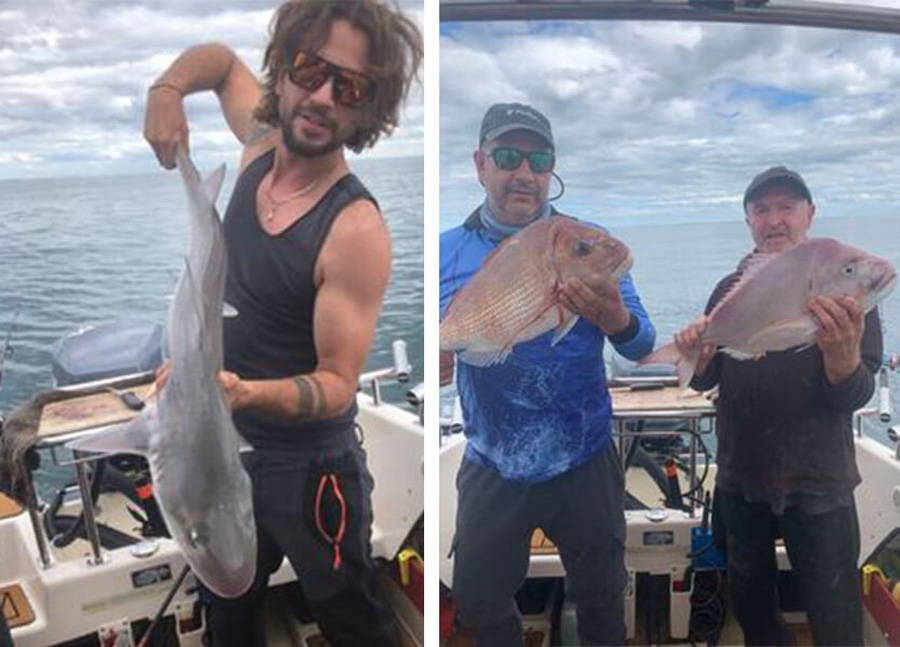 Terry, Pete and Tim fished out off Mornington on the weekend and had a cracker session catching some nice snapper and a gummy shark.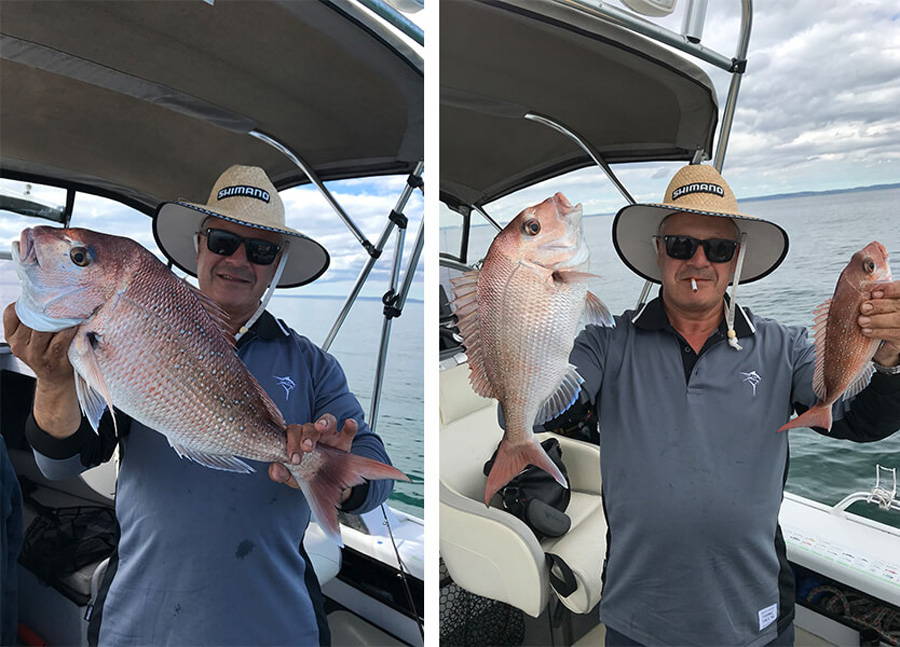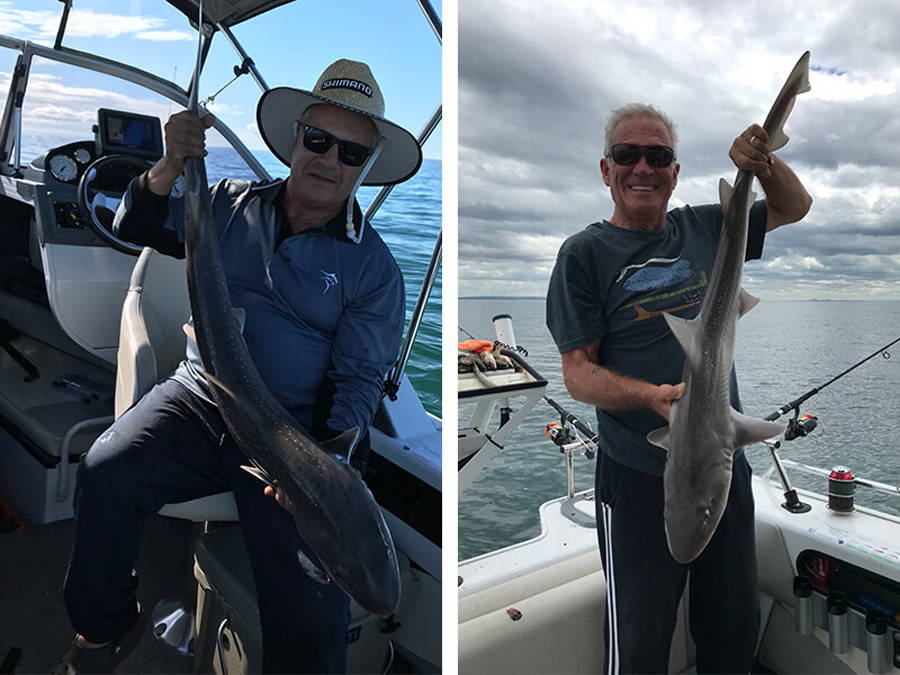 Sam Gianquinta took his mate Henry fishing out off Mornington and had a ripper session catching snapper to 68cm and gummies to 1.3m using salmon and garfish for bait.
Geoff Ball with a couple of beautiful snapper caught out off Mount Martha fishing with his son Kal.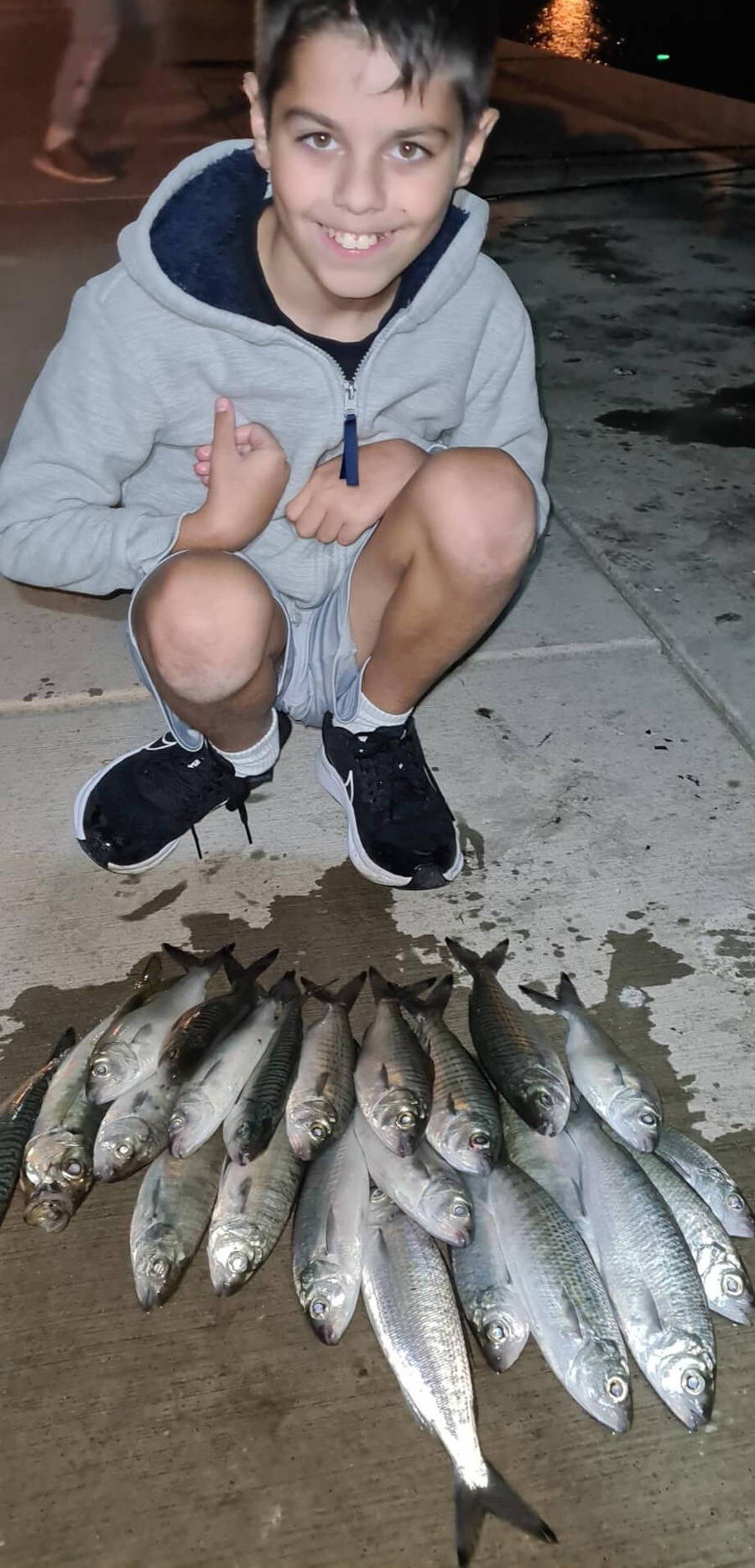 Jordi and his family fished Blairgowrie and had a ball catching plenty of tommy rough.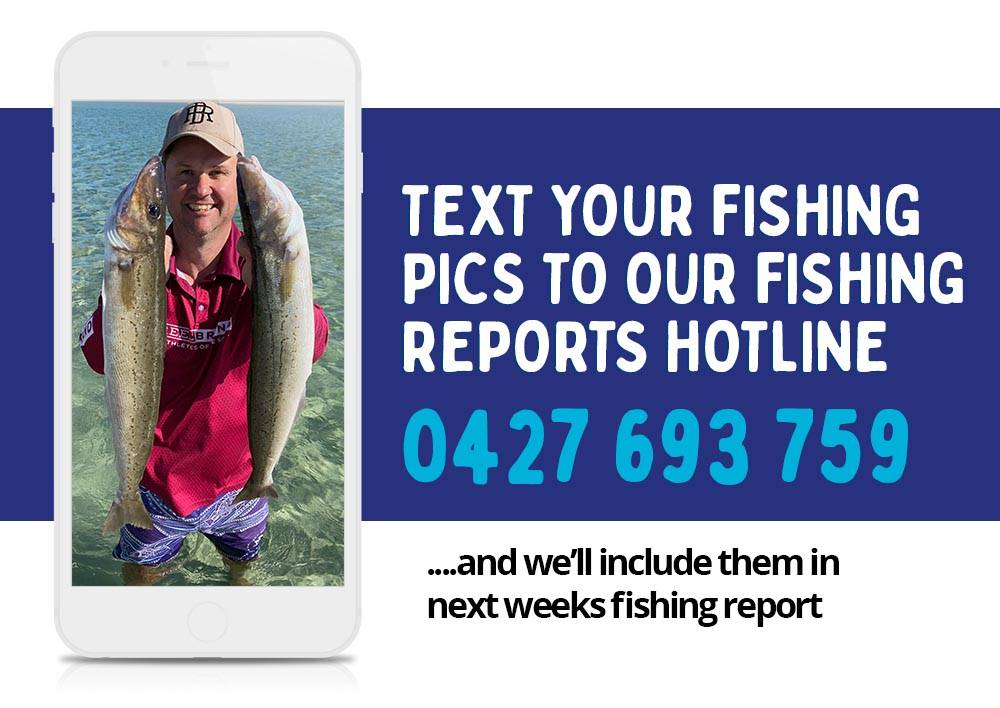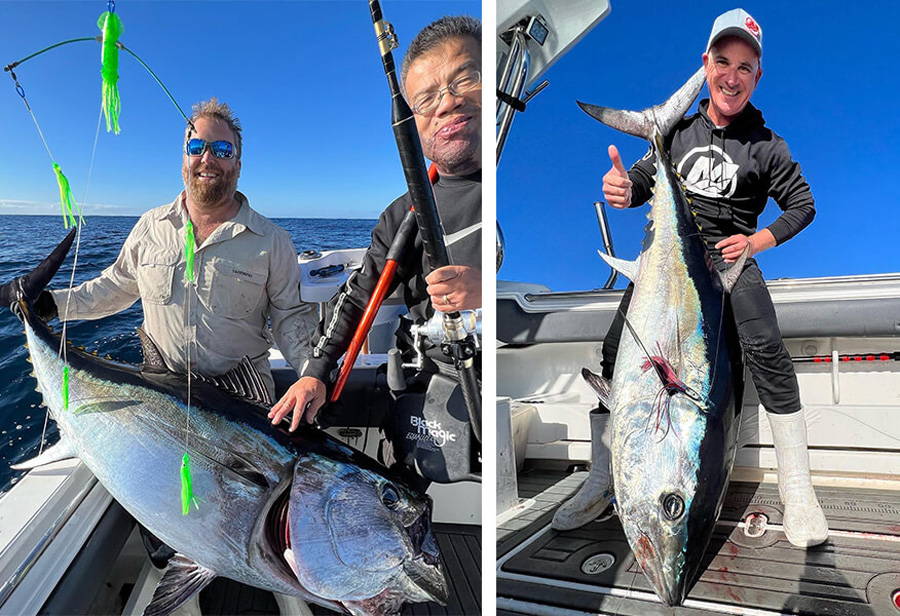 Matt Cini from Reel Time Fishing Charters got on to some barrel tuna with Bell and Matt out from Port Fairy this week.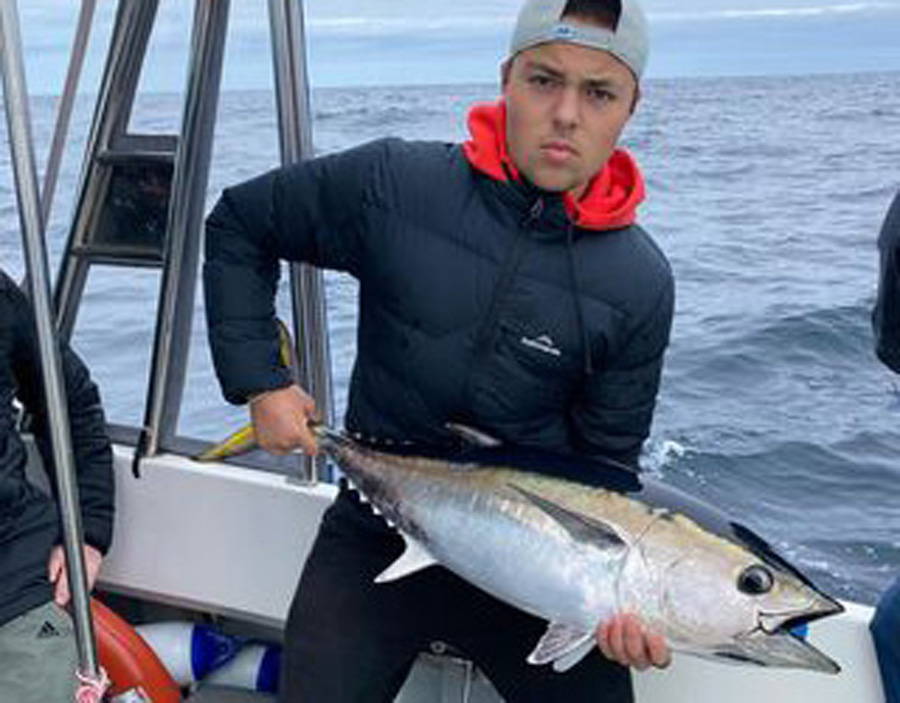 Christian Stojanovic headed to Port Fairy in search of his first tuna and was successful with this nice tuna.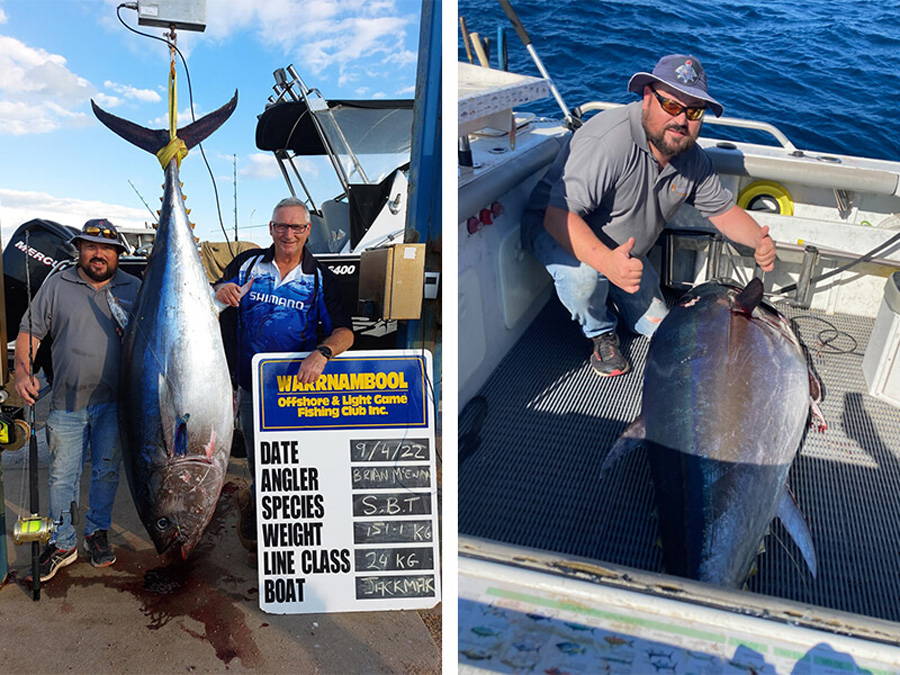 Brian McEwan caught a cracking 151.1kg barrel tuna on Saturday. Well done mate! Amazing fish!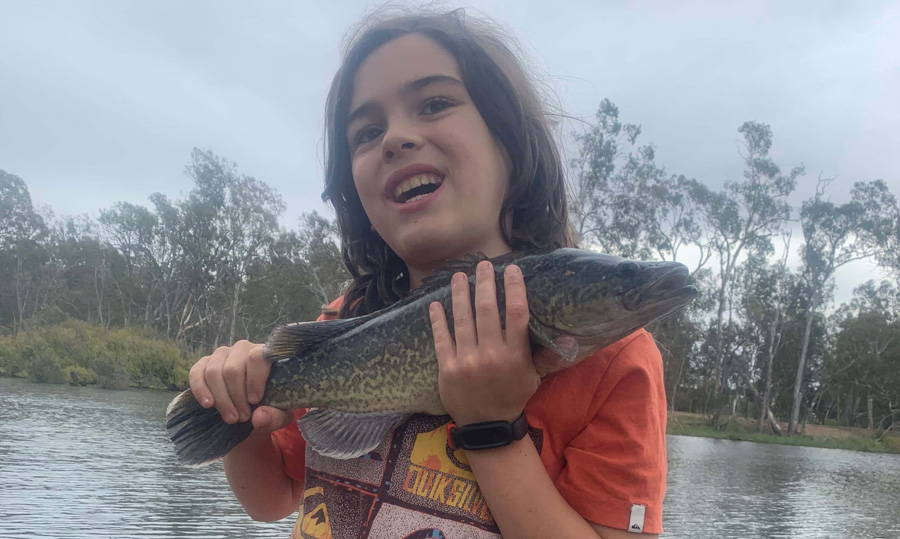 Archie caught a nice cod on a soft plastic at the Nagambie Caravan Park.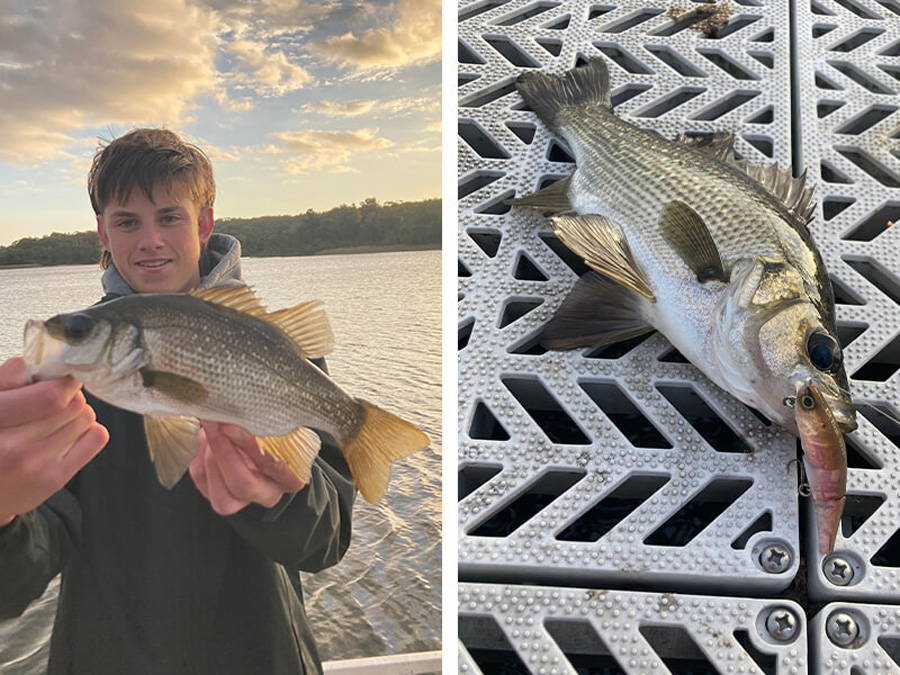 Staff member Ben Clothier and mate Dan Brown fished Devilbend last week and smashed the EP's using the Shimano BT Bait.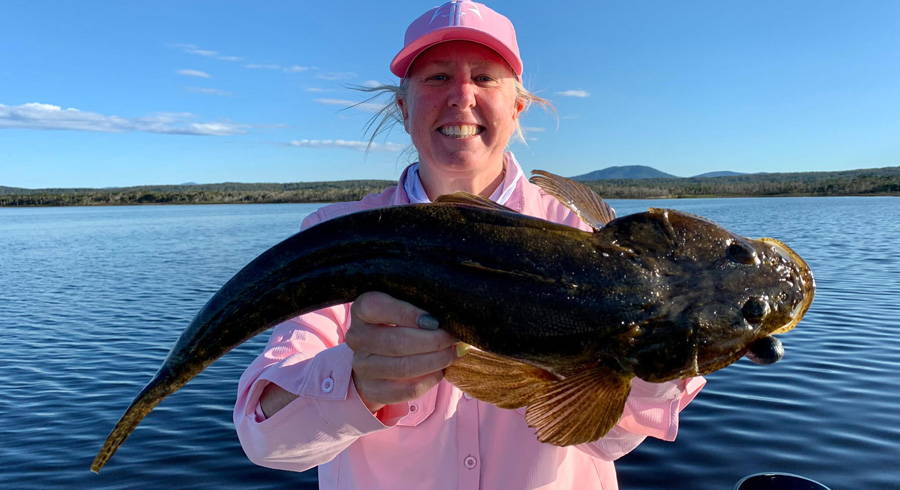 Nikki Bryant caught a fantastic 62cm dusky flathead fishing at Bemm River.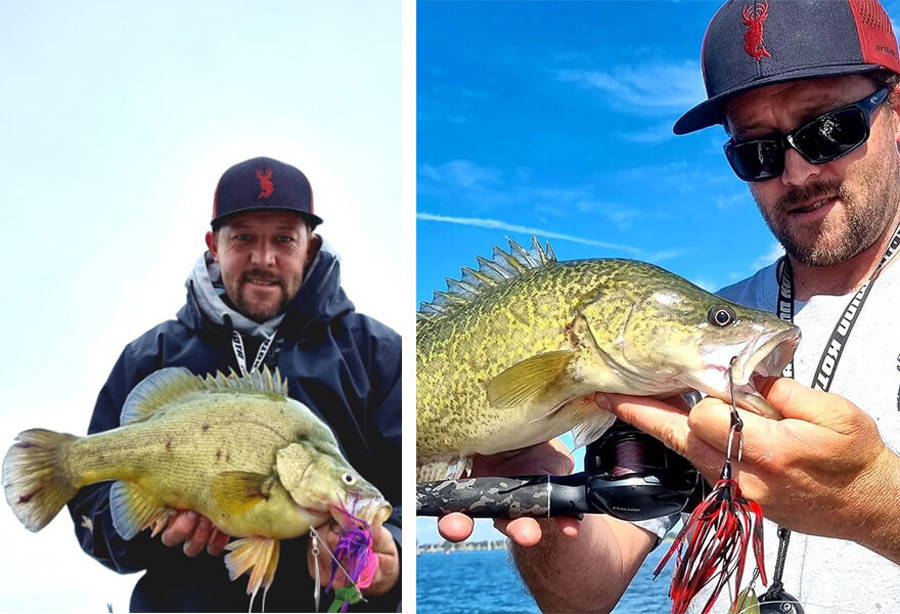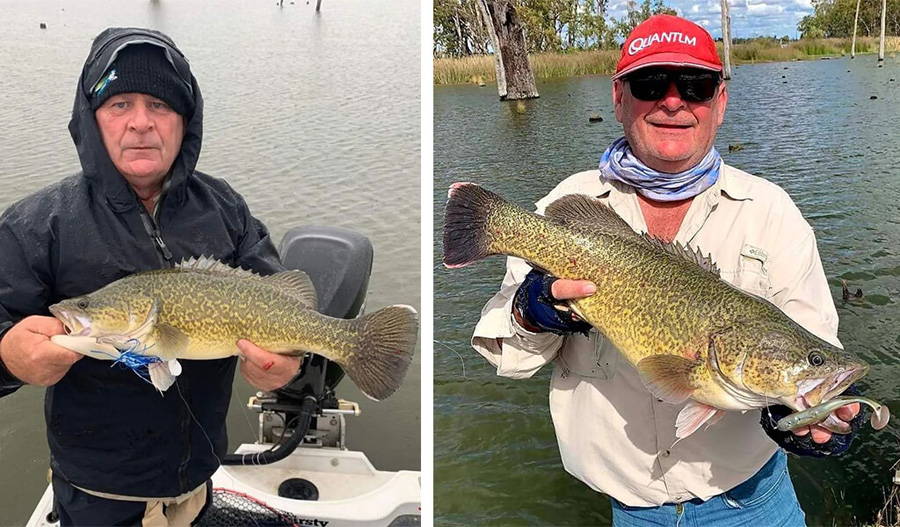 David Borninkhof fished Lake Mulwala with Ian and Shane and caught some beautiful Murray cod on spinnerbaits as well as a solid yellowbelly also caught on spinnerbait.
Ian Stokes-Blake and Louise caught some cracking barra at King Ash Bay.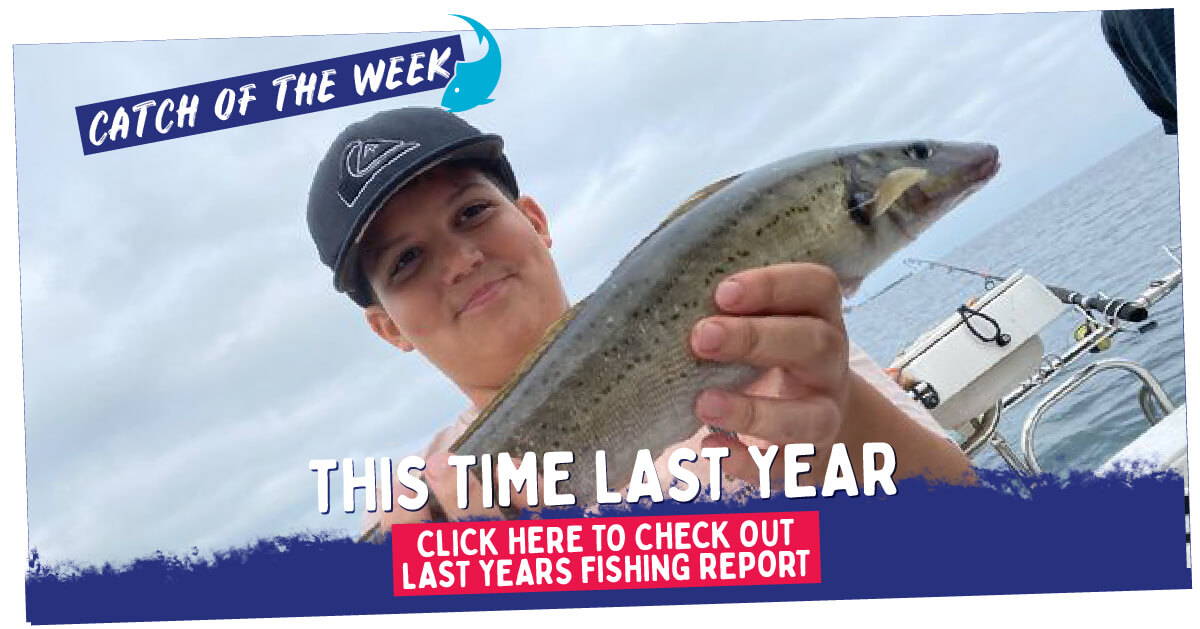 Our fishing report archives go back to 2014 so you can go back and see what was being caught where over the years.
IFISH WITH TACKLE WORLD - NEW 2022 SERIES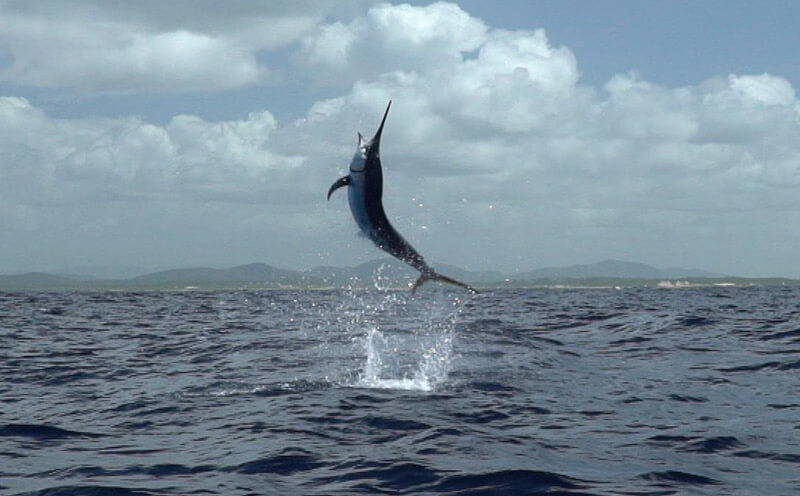 THIS WEEK ON IFISH TV
LOCATION: PORT STEPHENS, NSW
TARGET: BLACK MARLIN
SUNDAY 17TH APRIL, 2022 on 10BOLD at 5PM
Catch past episodes of IFISH TV on Youtube so you can get your fishing fix any time, any where.
TALKING FISHING - C31 - TUESDAYS at 8.30pm
Catch "Talking Fishing" on Melbourne's C31 TV (CH44) at 8.30pm each Tuesday night. Staff member David Kramer along with Adam Ring Tiffany Newton host Australia's only "Live to Air" fishing television program at this prime time-slot. Put Tuesday night's at 8.30 away in your weekly diary of TV shows to watch!
Good Luck with your fishing and stay safe on the water,

The TEAM at Tackle World Cranbourne & Mornington